Chef Kareema is a Caribbean-fusion restaurant specializing in gourmet spring rolls and other Caribbean dishes with a twist.
After two years of focusing on takeout and catering at her previous location in Scarborough, chef Kareema has decided to move all operations to her new restaurant at the corner of Dundas and George. In addition to offering takeout and catering, they're also doing their own deliveries throughout the city, Peel and Durham regions.
The Space:
The space is designed primarily for takeout with a wall-mounted dining table and a pickup counter.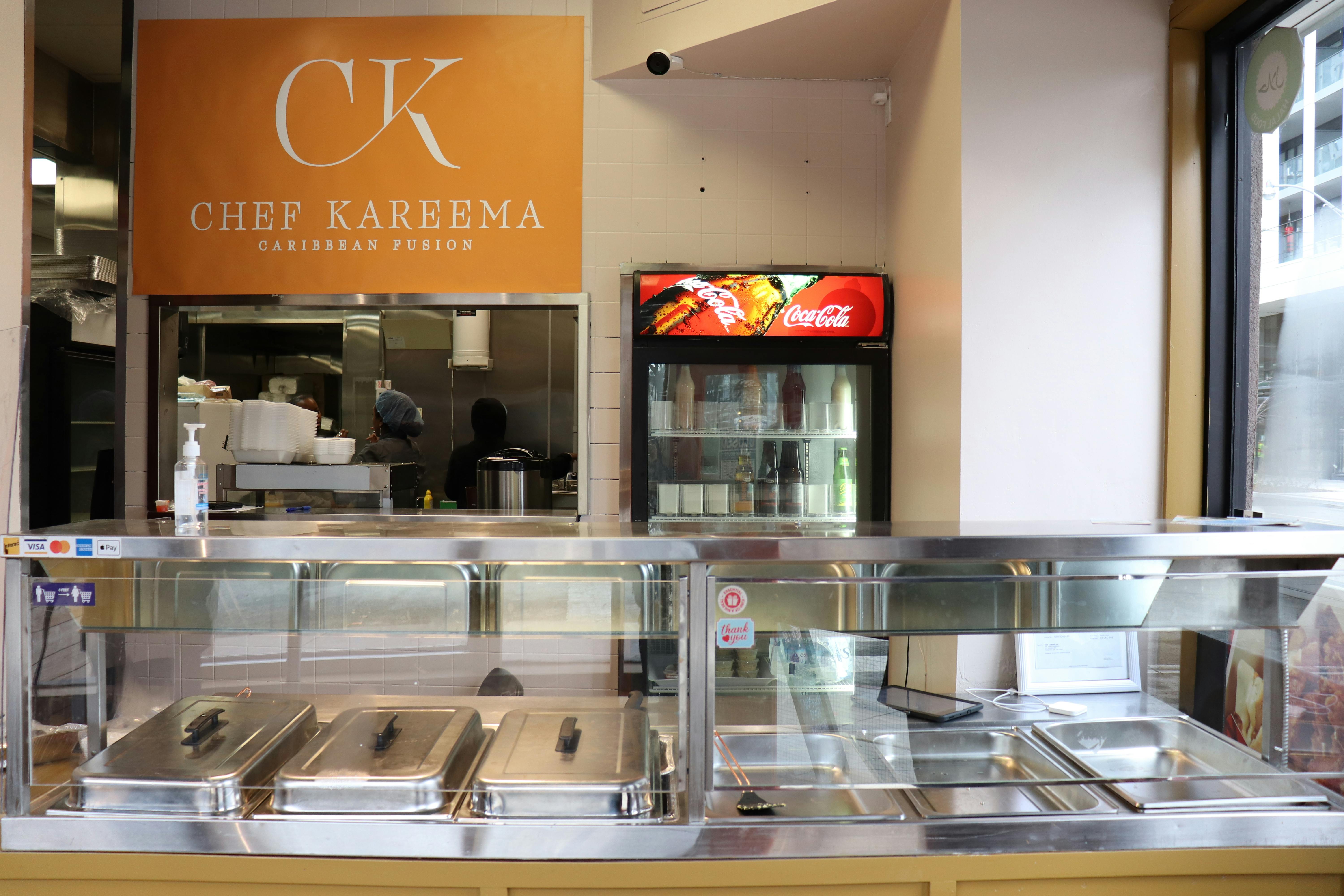 The kitchen can be viewed from a window behind the counter, as well as a fridge where fresh, house-made vegan drinks are stocked.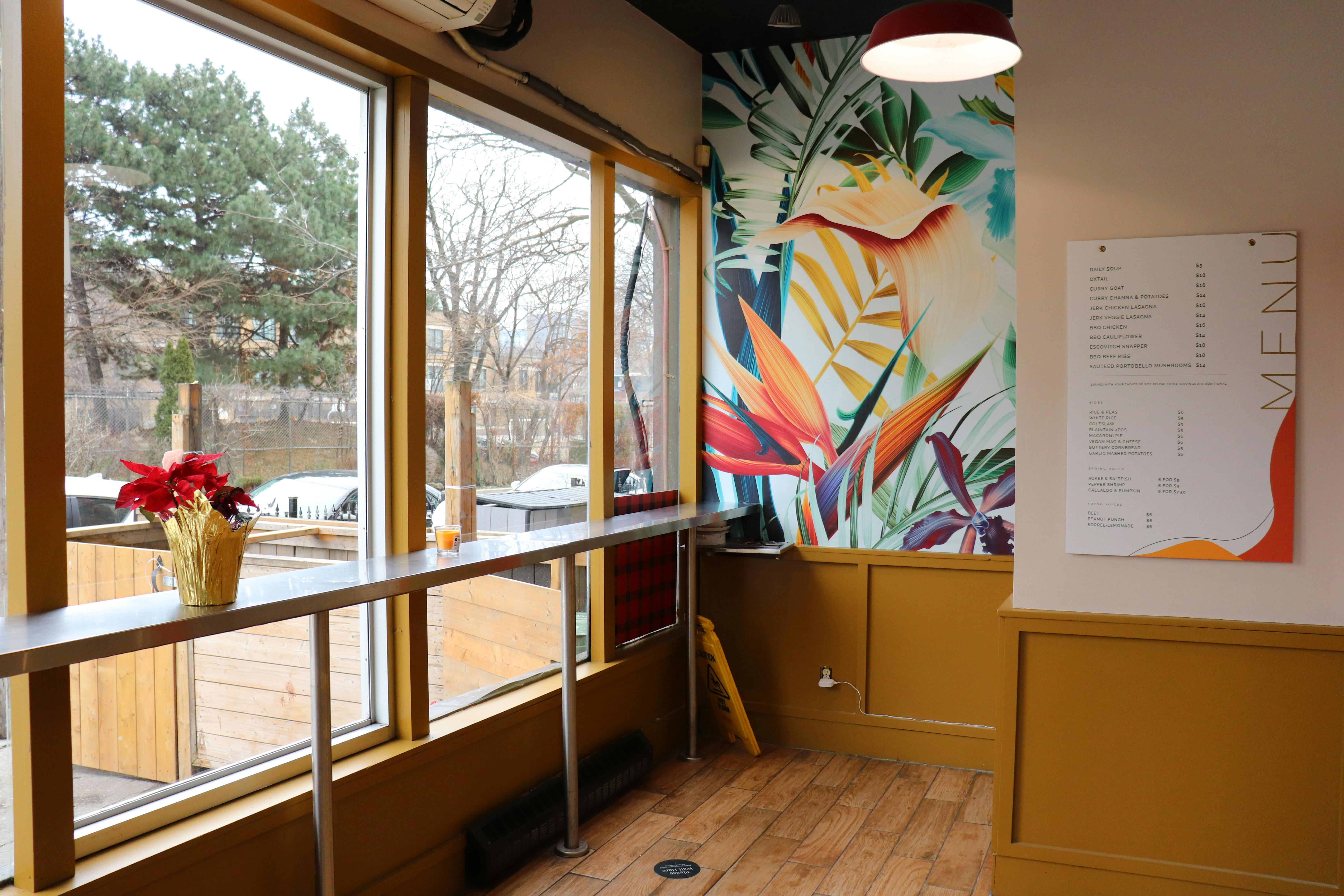 A splash of colours inspired by the Caribbean, including orange and bright yellow complete the room, with a floral mural picked out by Chef Kareema herself.
The Food:
The menu features various mains and sides, including vegan options available for most of their items. Everything is prepared fresh on-site, like their gourmet spring rolls that are made from scratch.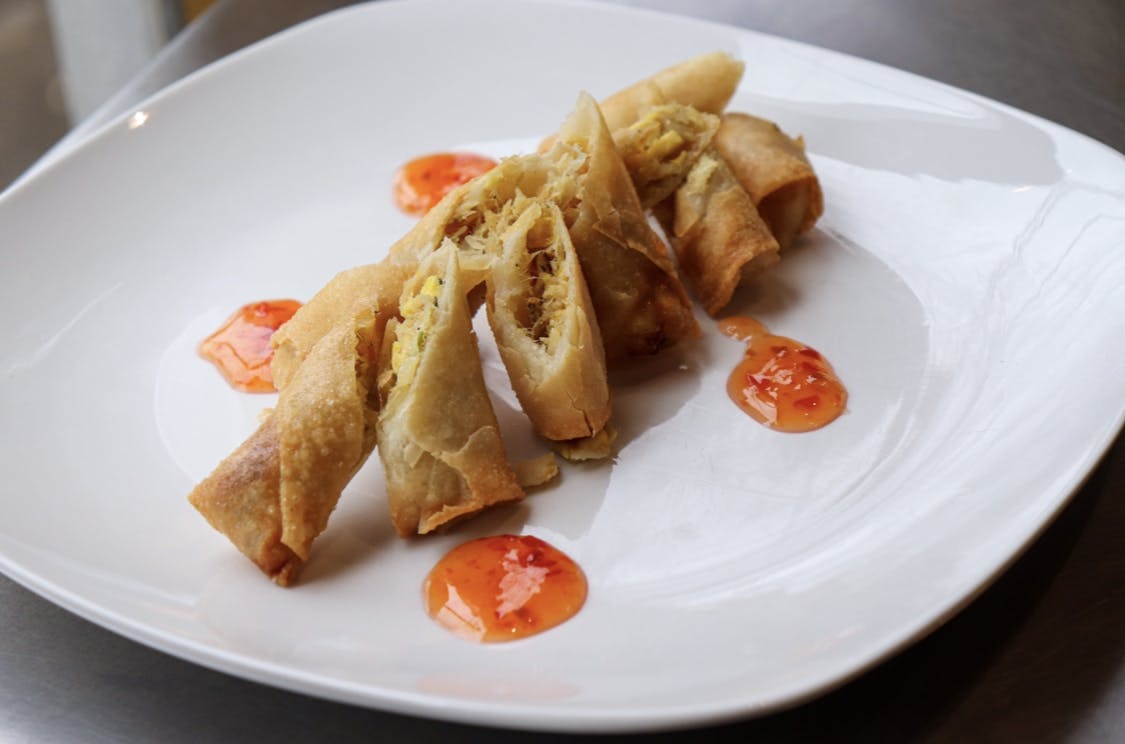 Their spring rolls are hand-rolled and stuffed with three different types of fillings. An order of their Ackee and Saltfish ($9), Callaloo and Pumpkin ($7.50) or Pepper Shrimp ($9) spring rolls come with six pieces and are served with a sweet chili sauce.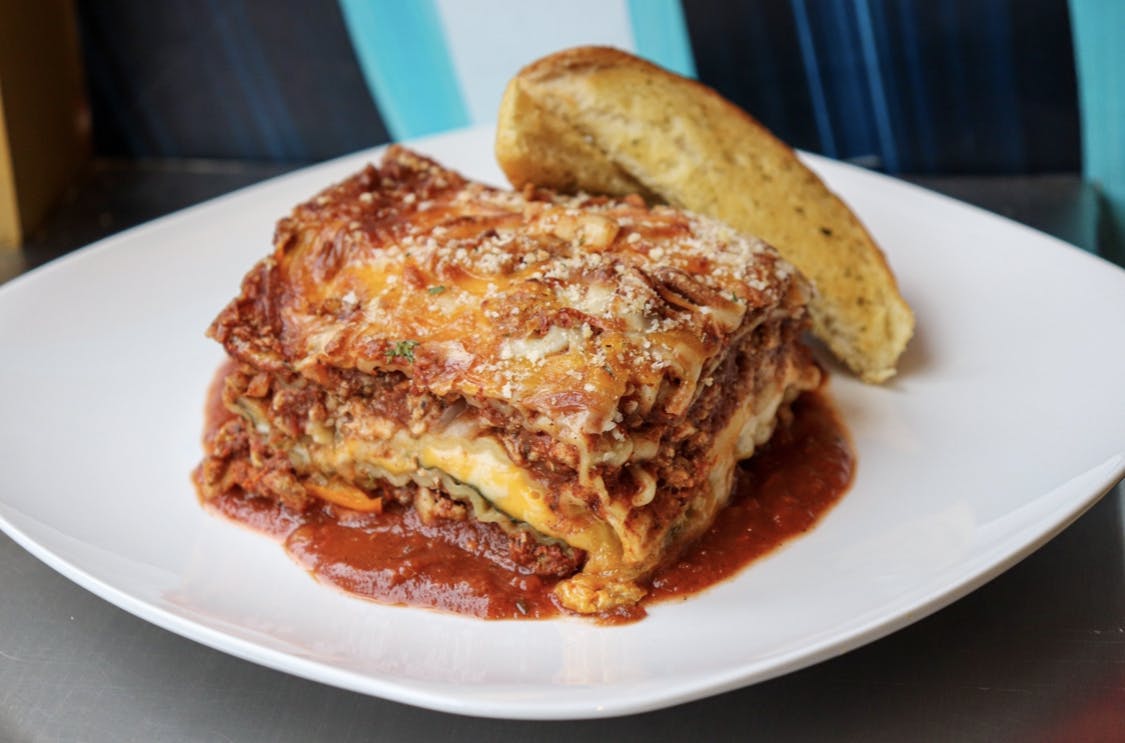 Another one of their specialty items includes their Jerk Chicken Lasagna ($16). It consists of layers of their jerk chicken meat sauce, lasagna noodles and cheese. A vegan version is also available and is served with homemade garlic bread.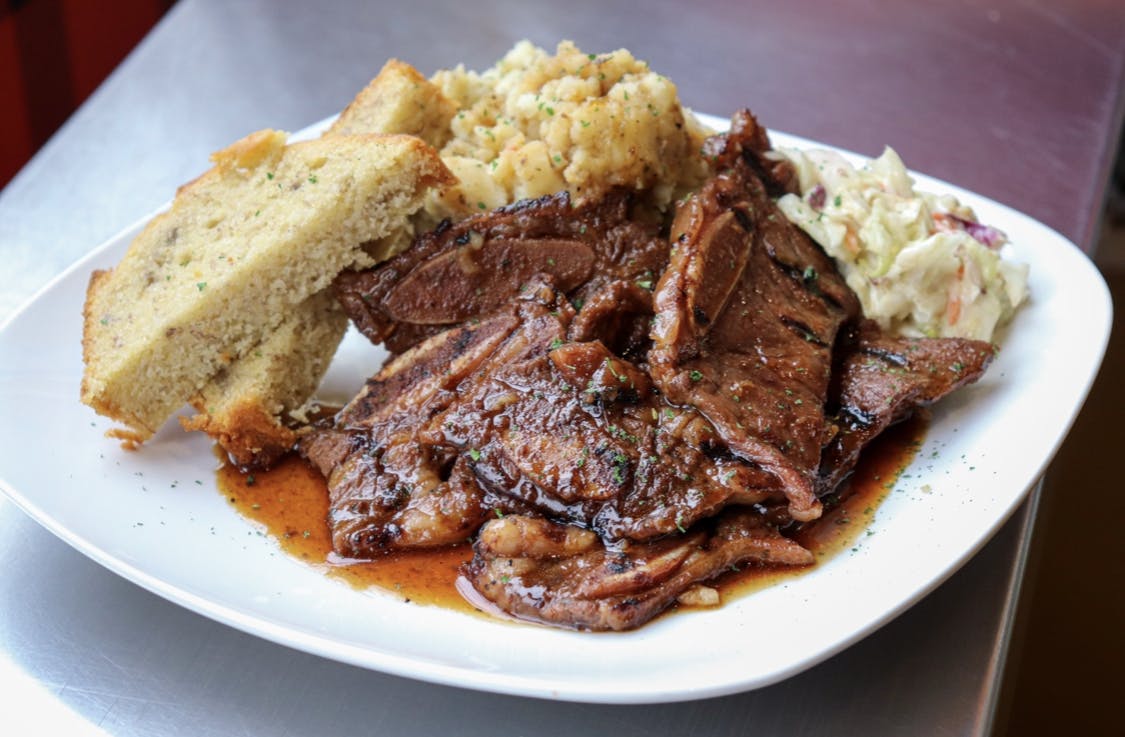 Their BBQ Beef Ribs ($18) are tender and flavourful. They use Korean-style short ribs that are marinated in Chef Kareema's secret sauce and a kalbi sauce. It's served with garlic herb mashed potatoes, cornbread and coleslaw.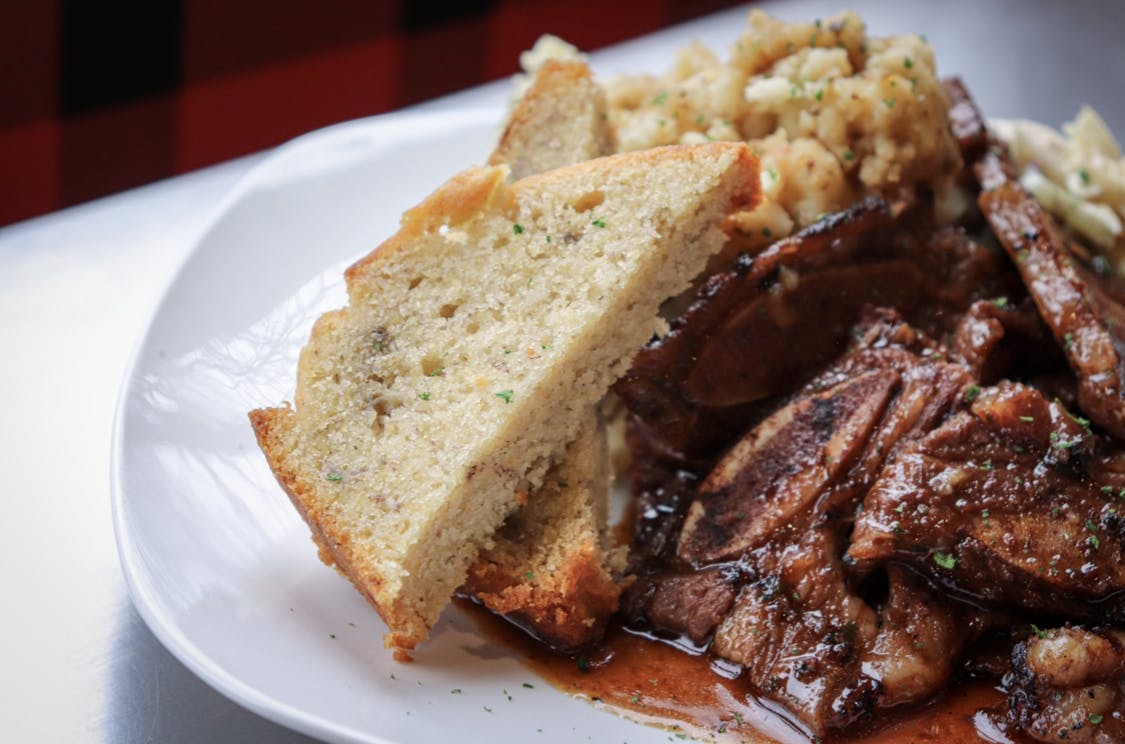 All of their entrées come with any one of their sides, including their Buttery Cornbread ($5) that's made in-house.
Chef Kareema is open for takeout and delivery.