Authenticity, comfort and flavour collide at Dear Saigon, Toronto's new Vietnamese noodle bar on College St. Dear Saigon boasts a mix of street food and sophisticated dishes that showcase the taste of Vietnam on its simple, quality menu. This is the beloved brand's second location — its first is in Richmond Hill.
Dear Saigon opened its doors in the University of Toronto neighbourhood on Saturday, May 6, 2023, to much fanfare. A long line of customers ebbed and flowed outside the noodle bar throughout its entire opening day. The restaurant remains packed over mealtimes thanks to its sizeable portions, affordable options and exceptional dishes. 
The restaurant was founded by two sisters in 2014. Self-taught chefs and now co-owners of Dear Saigon, Chau Ngo and Christine Ngo Bio immigrated to Canada 15 years ago from Vietnam to start a new life, with a dream of opening their own restaurant. While Chau continued her career as a cook and Christine worked as a paralegal, the two sisters saved up to pursue their dream. 
Chau and Christine express that they wanted to recreate the city of Saigon on the palate, transporting their guests on a journey through Vietnam to the vibrant streets of their beloved hometown, celebrating the city's rich food and culture through the love letter that is the Dear Saigon culinary experience.
For Chau, the brains behind Dear Saigon's mouthwatering menu items, this means creating pho dishes that are reminiscent of her childhood in Vietnam. For Christine, it's bringing her decades of experience as a cook, manager and franchise owner to the Dear Saigon kitchen.
Though they are a little shy, the love and passion this elusive duo has for their hometown truly shines through each dish at Dear Saigon. One example of this is the layered, cozy and delicious homemade pho broth. The broth at Dear Saigon was developed by the Ngo family and passed down through generations. 
"We love that we are able to share the authentic flavours of our hometown of Saigon with our Toronto customers and take them on a gustatory tour of the city in our memories," says Christine. 
"The space we've created at Dear Saigon has truly been a labour of love, fuelled by our passion for delicious traditional Vietnamese cuisine and love for our hometown and we're so excited for people to experience it."
At Dear Saigon, each ingredient is carefully handpicked by the chefs with a goal in mind: to pay homage to the culture and food of Saigon. Each dish is designed to make every sip and bite feel like a vacation to Vietnam, as if you've been transported to Saigon's winding alleyways.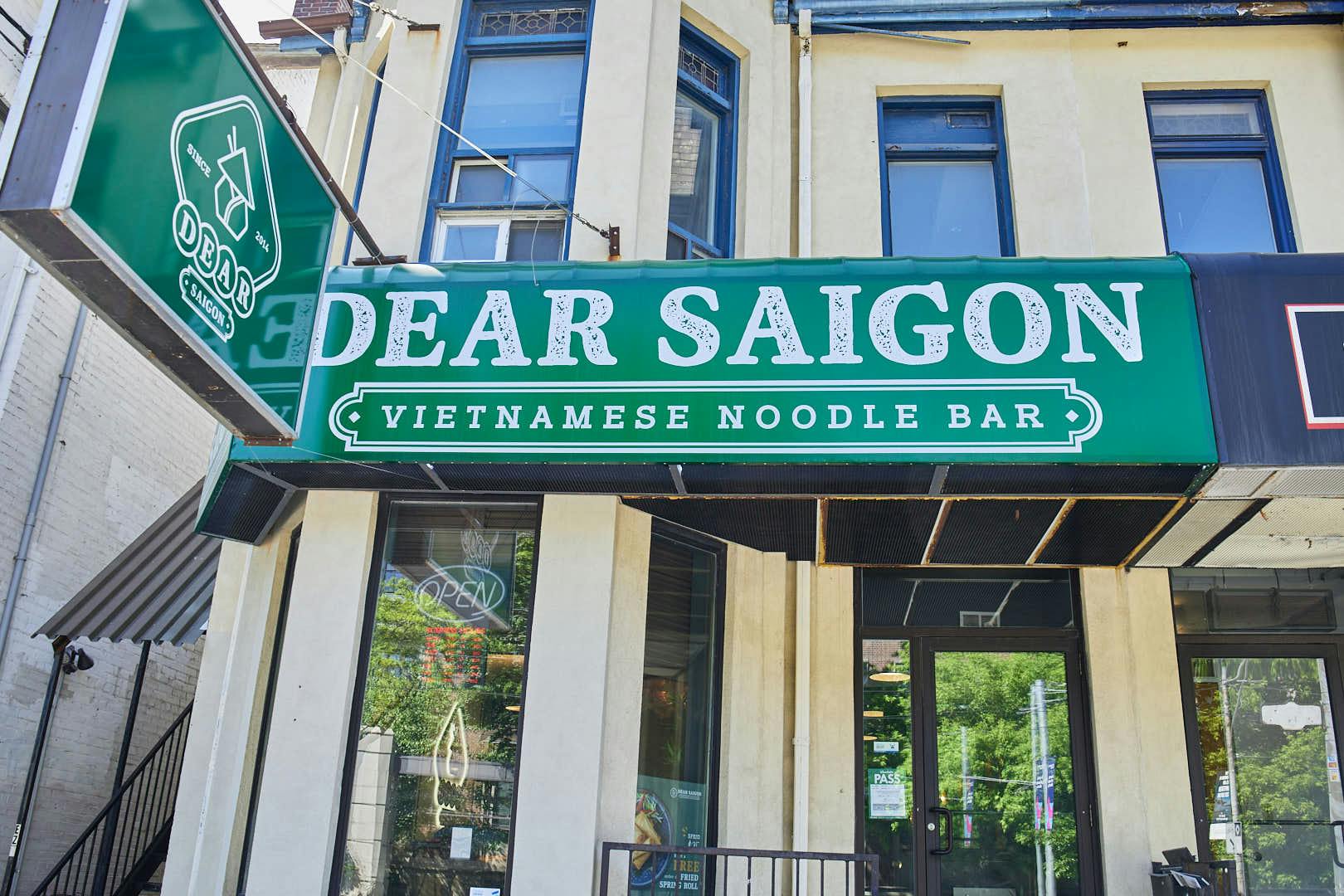 When you step inside Dear Saigon, the first thing you'll notice is the ceiling, which is laden with pink and white flowers. This is an absolutely gorgeous feature of the warm, welcoming and intimate space. The flower were specifically designed to add a feminine touch to the interior of Dear Saigon, in honour of the women who founded the restaurant, Chau and Christine.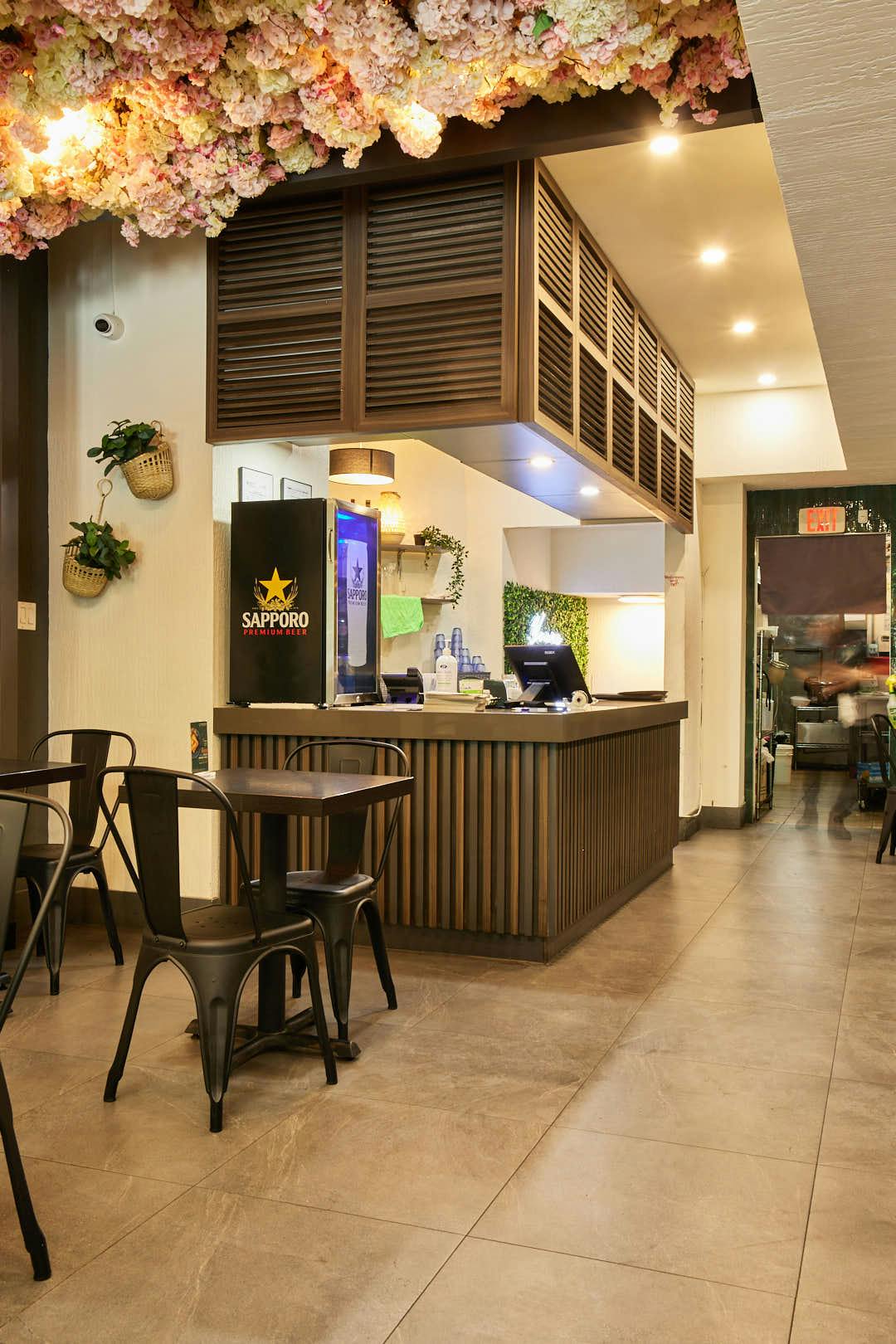 Simple table and chair setups fill the space, including a divine little window spot that's great for people watching and getting lots of natural light for taking photos and videos. The restaurant is abuzz with kind, friendly and knowledgeable staff who are always ready to help.
Ultimately, the interior design aims to evoke the beauty of Saigon with vibrant decor and a welcoming atmosphere.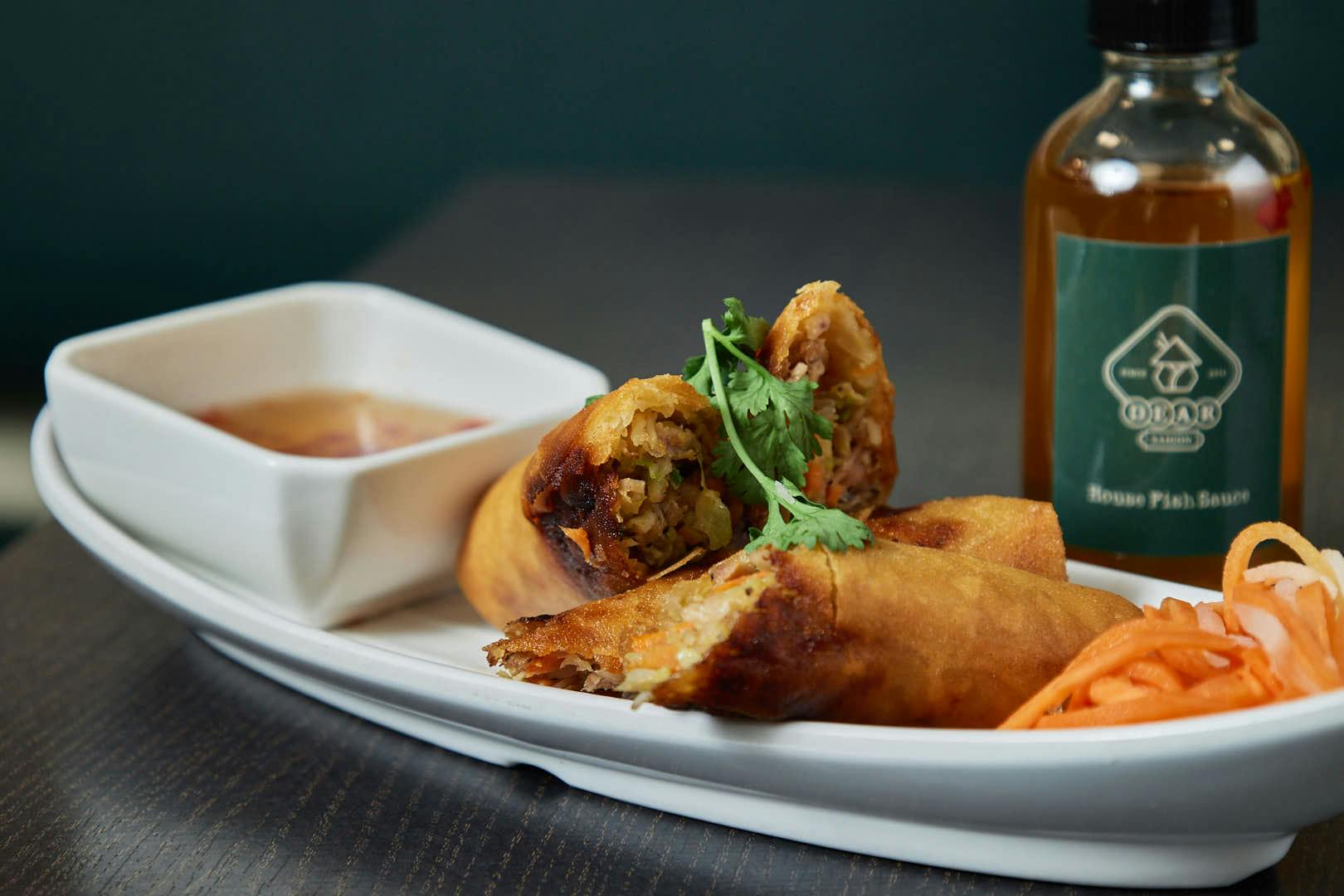 Now, let's get eating! The menu at Dear Saigon features a variety of colourful, traditional and innovative new dishes, including pho, tom yum, satay, pad Thai, vermicelli dishes, rice bowls and Vietnamese coffee.
First on the docket, the Deep Fried Pork Spring Rolls come paired with Dear Saigon's specialty house fish sauce. These spring rolls are some of the best in the city, with a heavenly crunch that leads into a textured bite. Douse them in fish sauce, and nibble at the coriander on top and slaw on the side, to create a unique bite every time.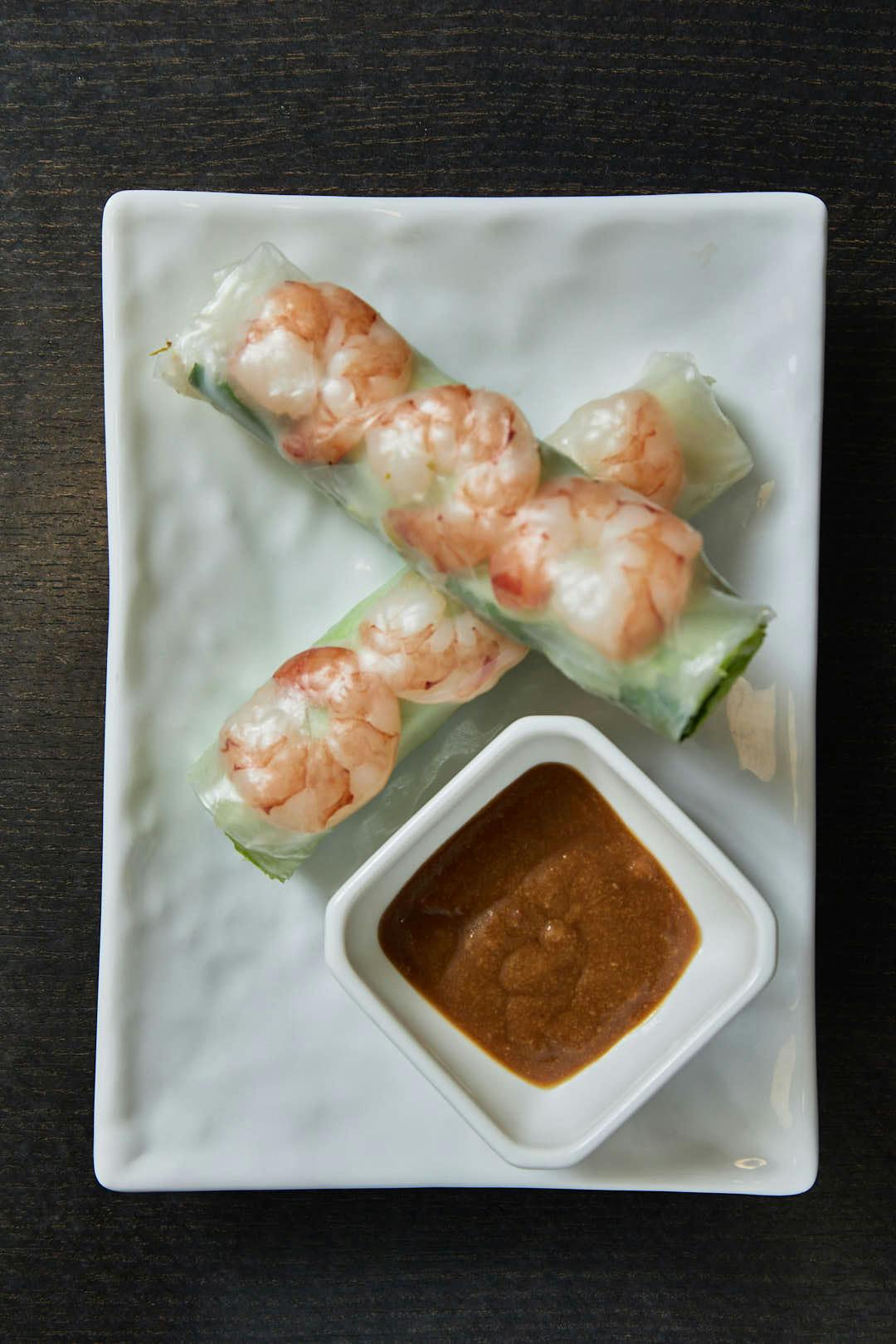 For those seeking a fresh dish, the Fresh Shrimp Rolls are a light appetizer, and they are paired with a creamy, nutty peanut sauce. These rolls are a great bang for your buck, with three large pieces of shrimp in each tightly rolled rice wrap, stuffed with lettuce and herbs.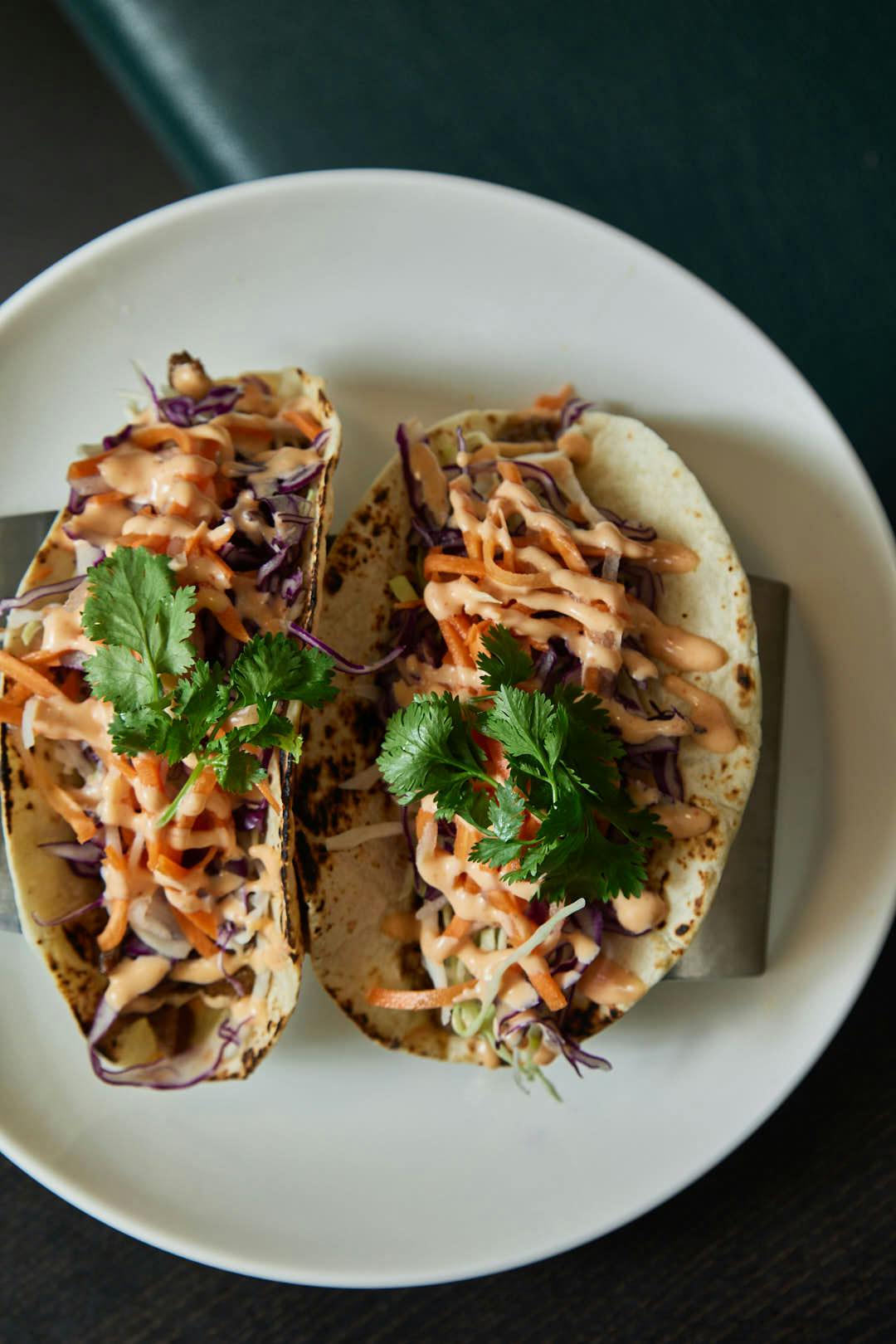 The Grilled Pork Tacos are exclusive to the College St. location of Dear Saigon, and they are truly something special. The dish comes with two large tacos, teeming with flavourful grilled pork, each topped with a ton of carrot and cabbage and a perfect drizzle of spicy mayo.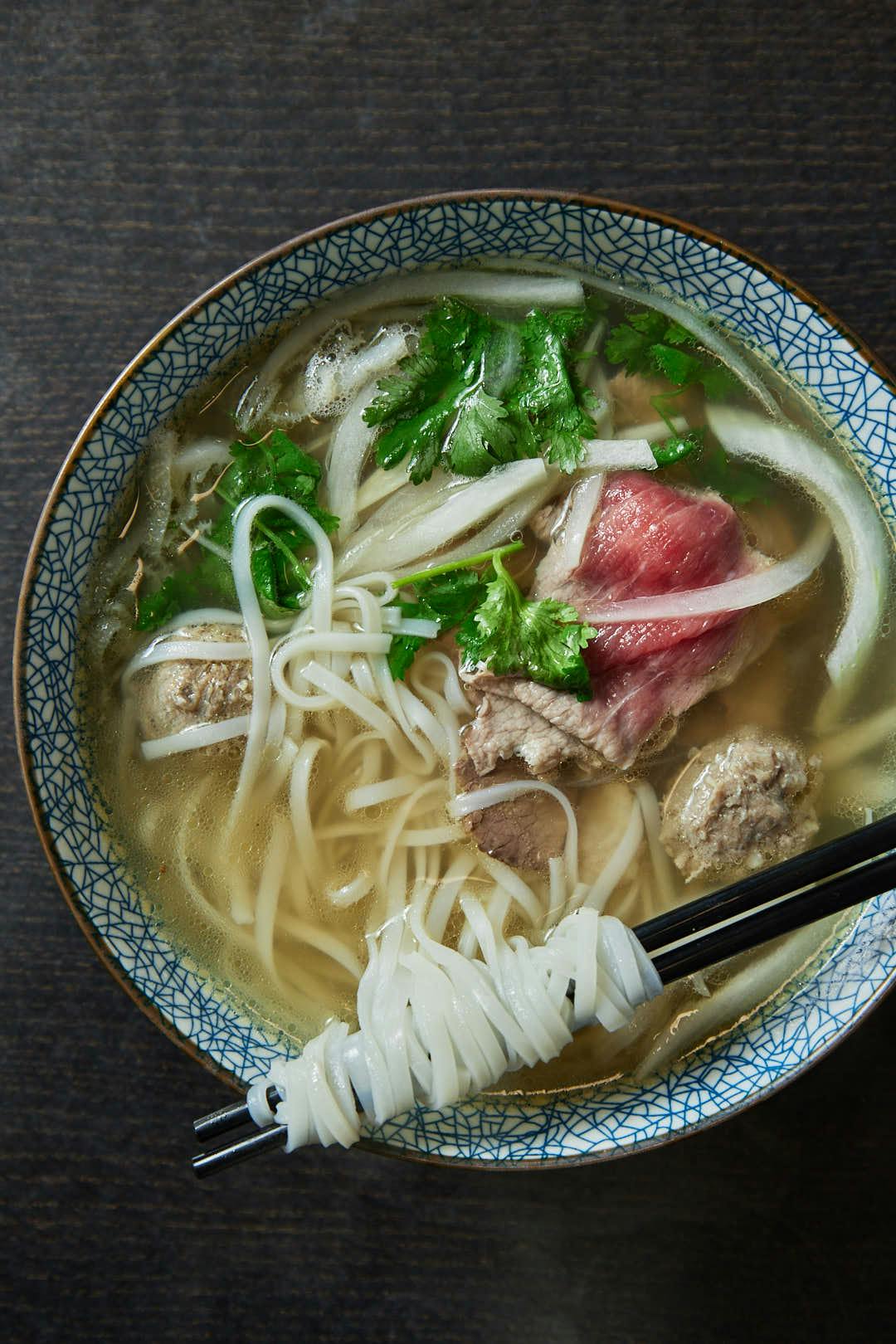 Dear Saigon is indeed a noodle house, which is why the pho is so darn good. The loaded House Special Pho with premium cuts of Rare Beef, Brisket, Tendon, Tripe and Beef Balls, is made with an authentic and cozy pho broth that takes 12 hours to make — this is the recipe that was passed down through generations in the Ngo family. The meat, to noodle, to broth ratio is also very well-balanced.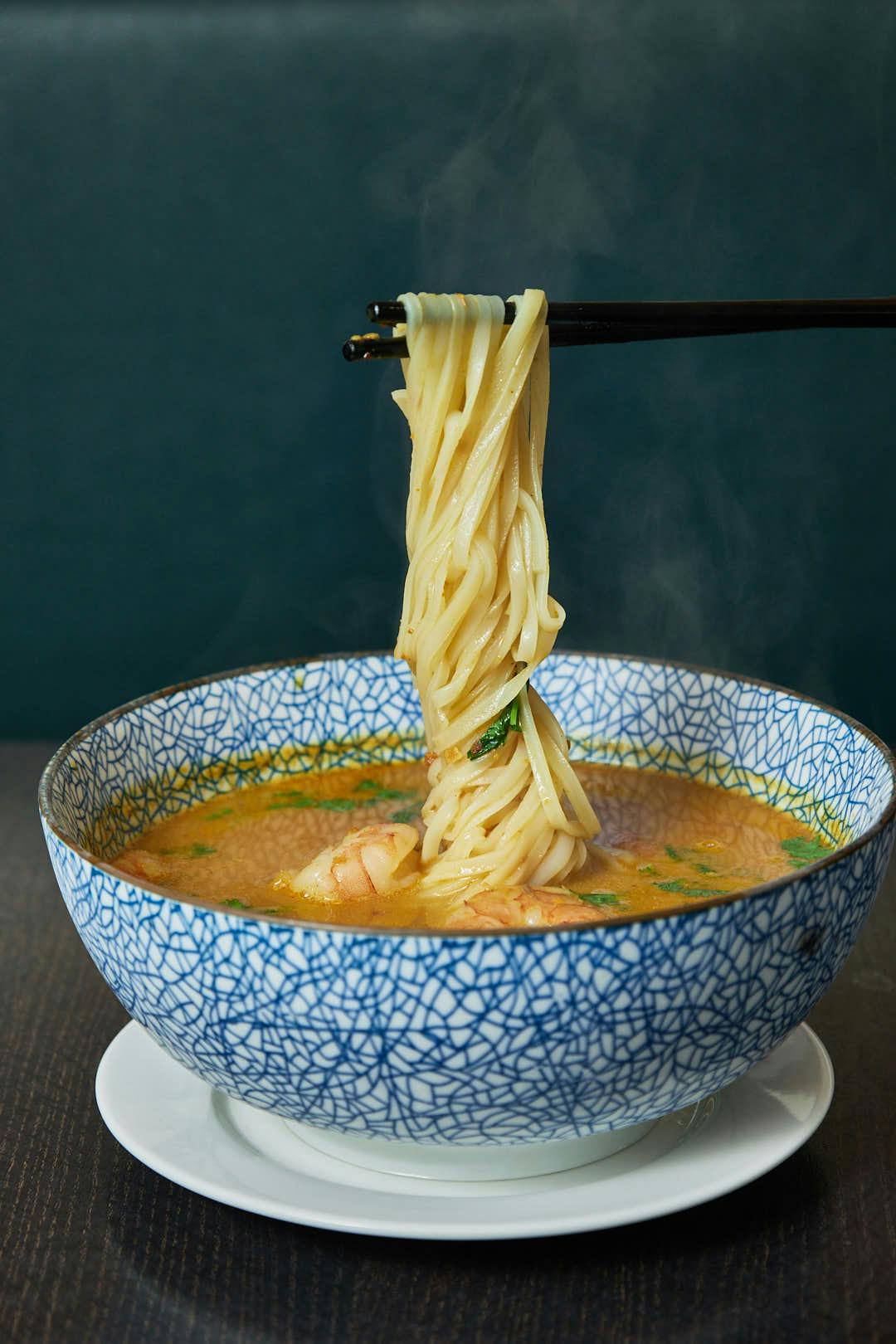 On to the Satay Pho with Shrimp, a delicious dish that explodes with flavour. This is a distinctive item on Dear Saigon's menu, and a unique take on pho. The creamy, spicy broth will keep you satisfied for hours, and the noodles and shrimp soak up all of its flavour profiles for a decadent meal.
Vermicelli lovers, unite — the Grilled Pork Vermicelli & Spring Roll bowl is refreshing and healthy. It is full of vermicelli noodles and topped with an array of fresh vegetables, a heap of grilled pork, one of those incredible spring rolls from above, some herbs and a smattering of nuts.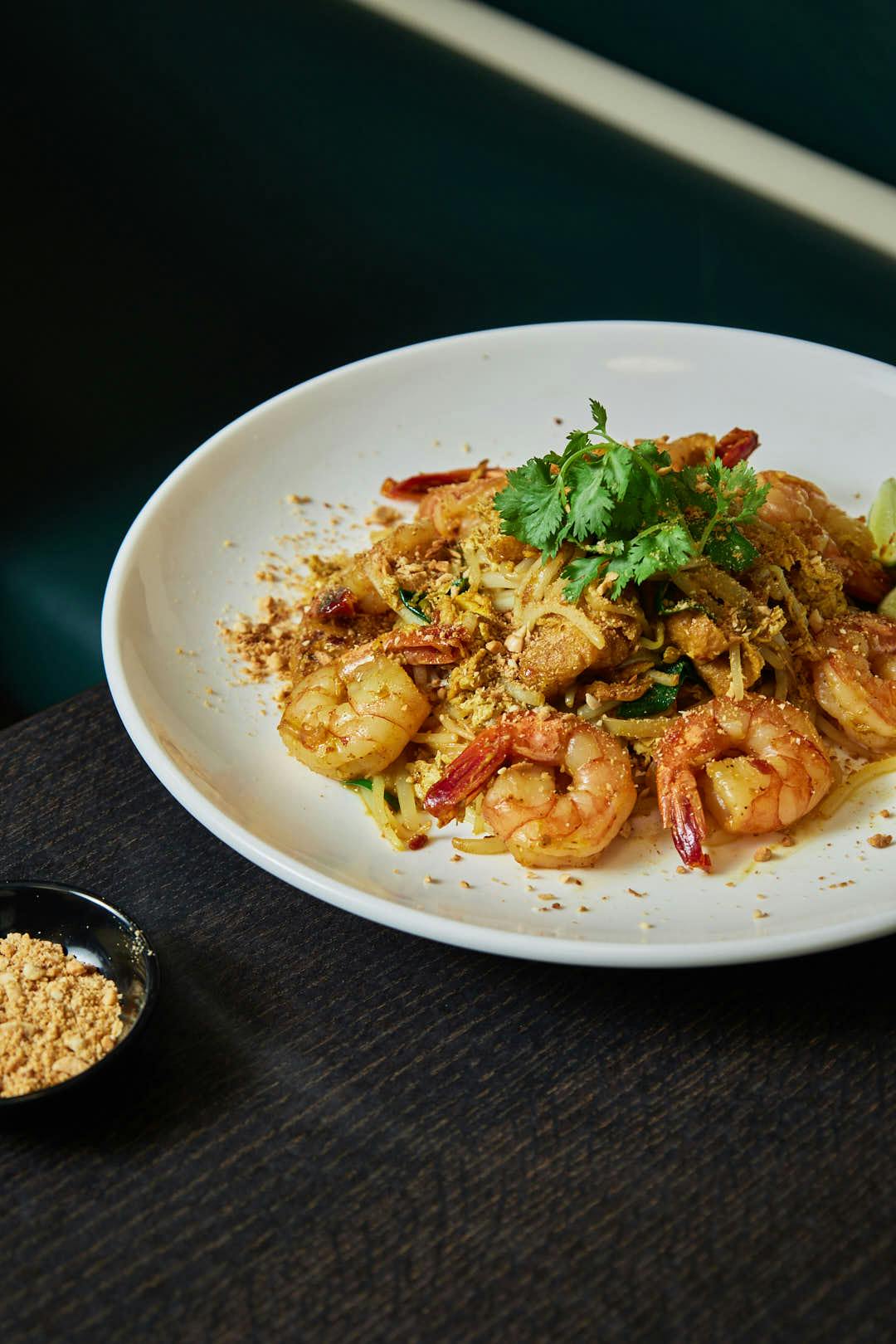 The Curry Pad Thai is another downtown Toronto exclusive item. Infused with flavour and loaded with protein, you can't go wrong with this classic dish. The tangy tamarind dances with the spices  for a delectable, fusion-style meal.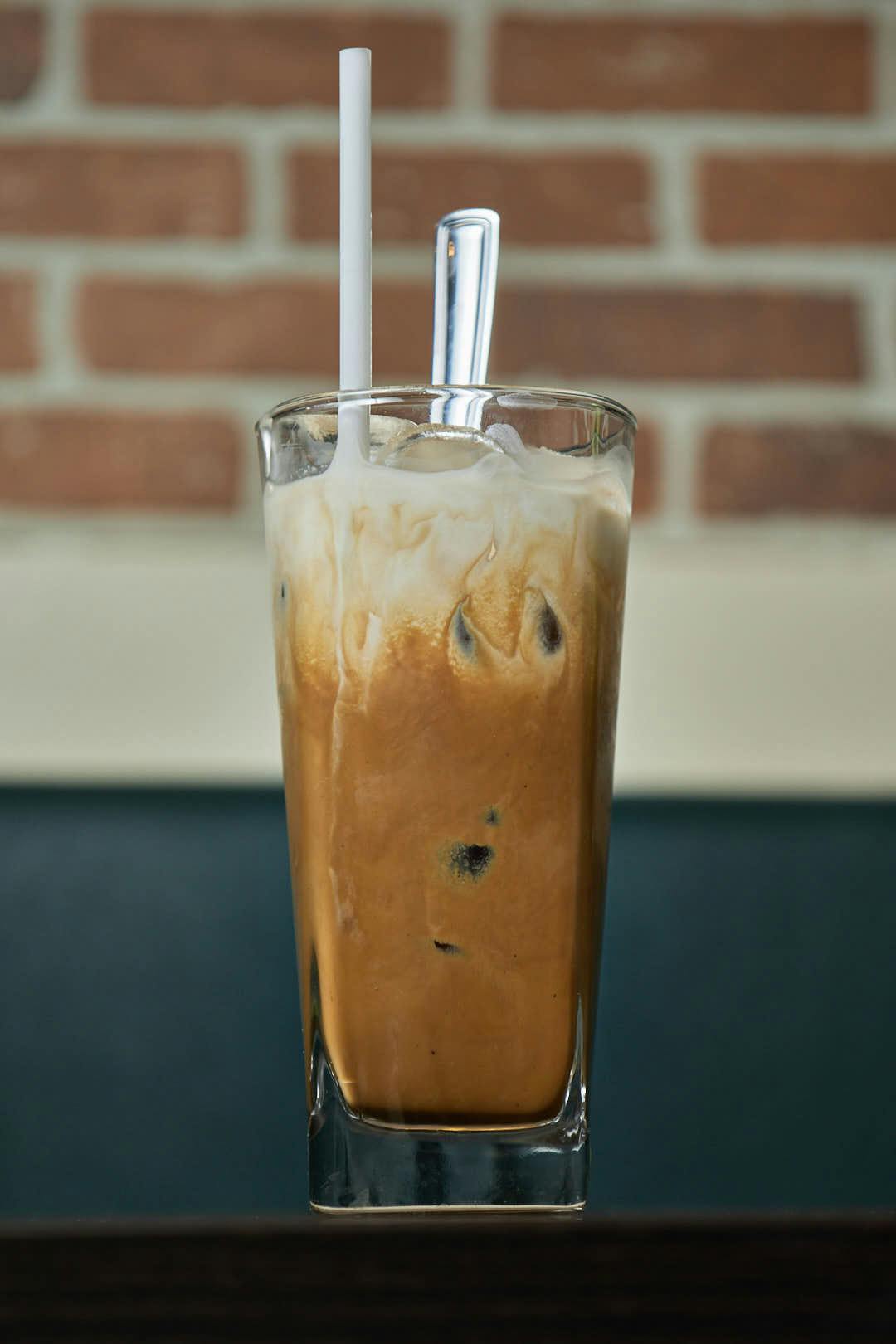 This is one of the tastiest Vietnamese coffees in the city. The creamy, caffeinated, refreshing beverage coats your mouth in delicious, toasty coffee and sweetened condensed milk. It's thick without being overwhelming, the oversized ice cubes are an aesthetic and functional touch that prevents the drink from getting watered down as you drink it, and the flavours of each ingredient come out in every sip.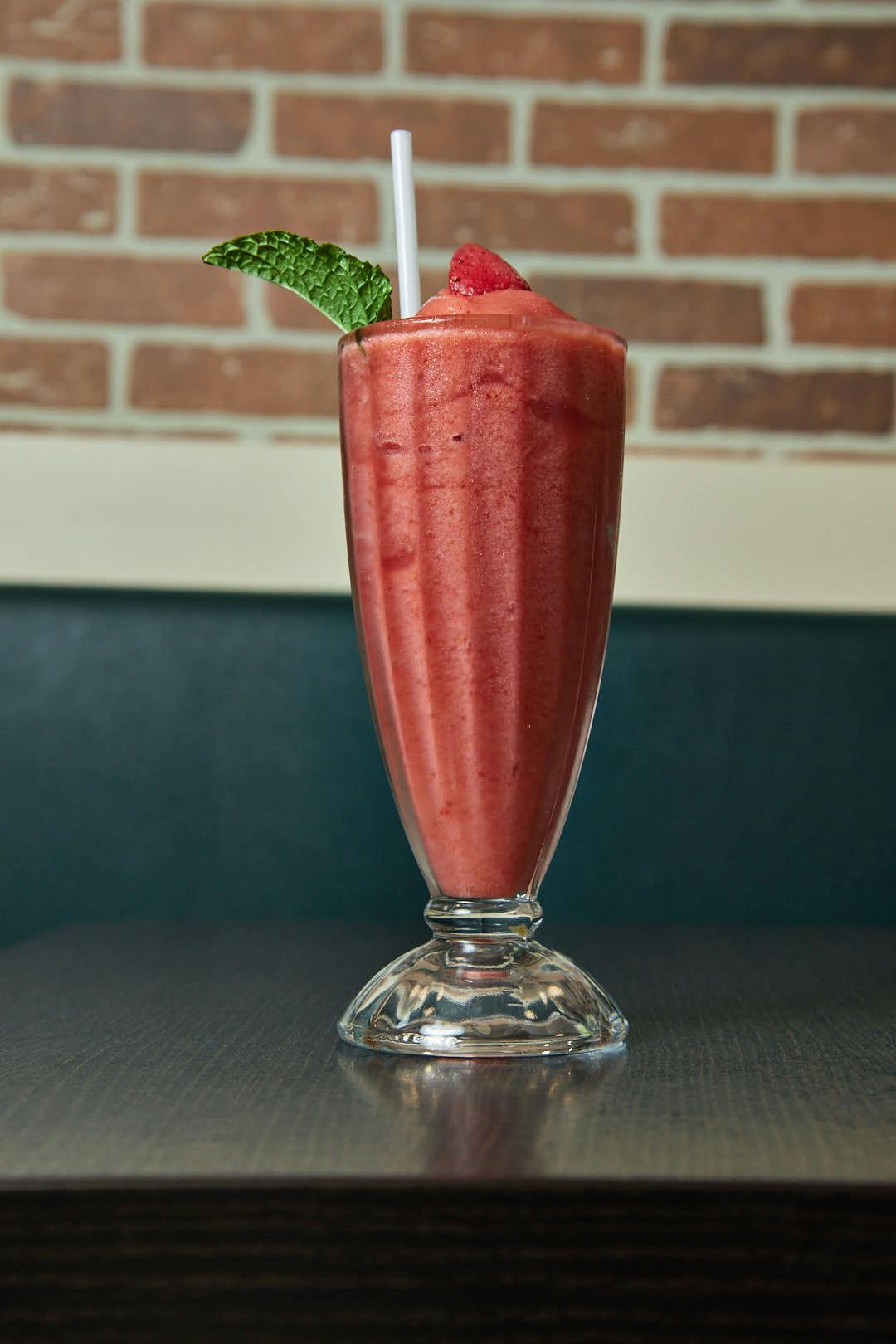 For those seeking a non-caffeinated beverage or just looking to get a fruity dose of nutrients, the Strawberry Guava Smoothie is yet another menu highlight. This smoothie does not disappoint, as it brims with the concentrated flavours of freshly blended strawberries and guava, served with a nonchalant sprig of mint and piece of strawberry on top.

Whether you're looking for a traditional Vietnamese dish or something innovative and new, Dear Saigon is a comfortable restaurant with a flavourful, filling and budget-friendly menu, where the passion from the chefs and owners is evident in every bite.
Dear Saigon is open from Monday to Friday from 11:30 a.m. to 9 p.m., and Saturdays and Sundays from noon to 9 p.m. The restaurant is located at 185 College St.Keep up with Dear Saigon on Instagram.