Gardel is Toronto's newest spot located on the Gerrard East strip, across the street from the GEM. Enjoy a glass of exclusive wine (not found at the LCBO), masterful cocktails and an array of delicious eats carefully crafted and curated by chef André Burgos and Vatican Gift Shop owner, Adam Kelly.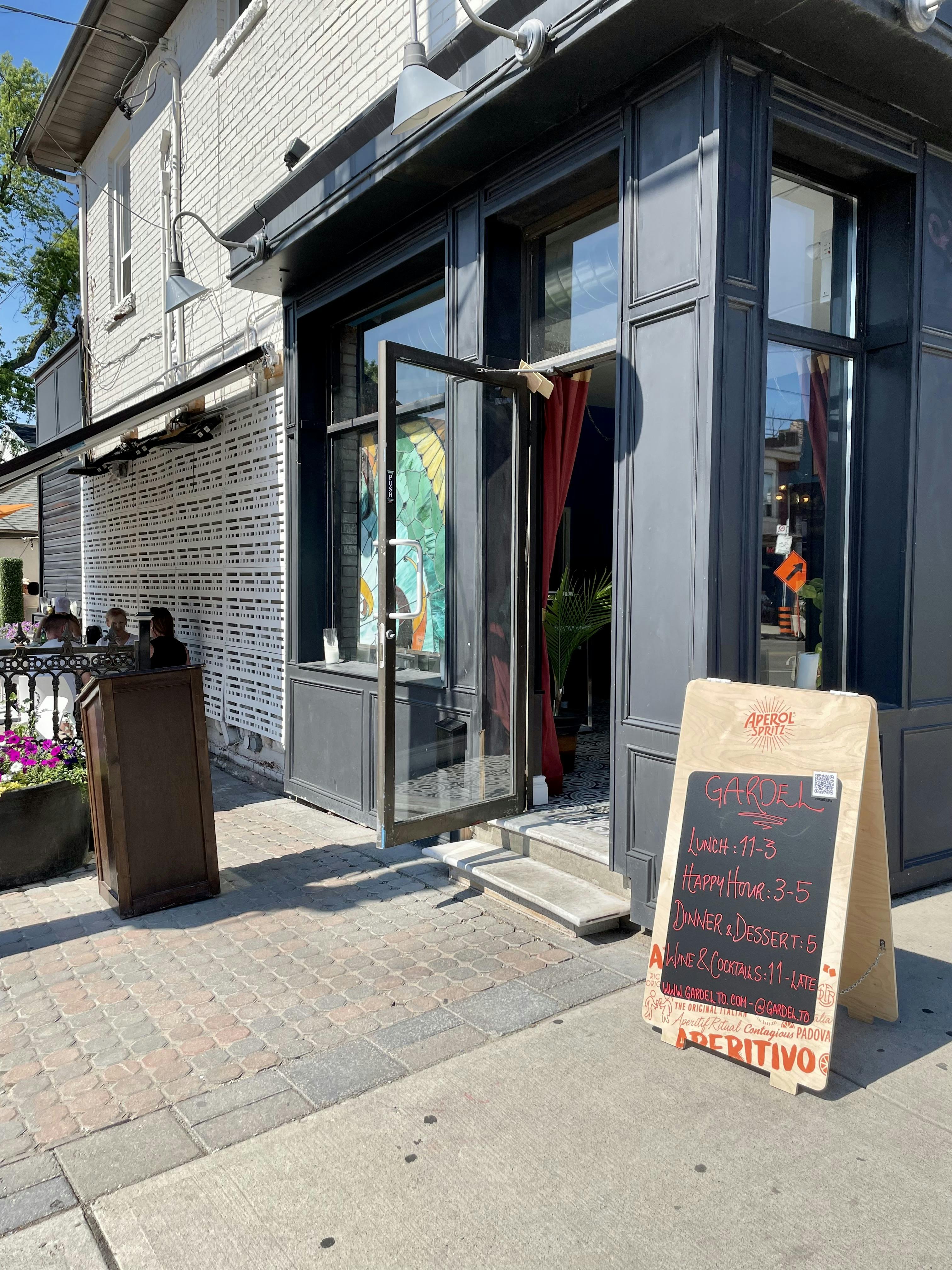 Looking to bring something cool and unique to the Gerrard East neighbourhood, Kelly thought a wine bar with an eclectic rotating menu and unique cocktails would fill a much-needed void for the locals in the area. Gardel is a quaint spot, boasting an elevated wine and dine experience, without all the fuss.
The name comes from Carlos Gardel -- the Godfather of Tango Music -- who was born in France and eventually moved to Buenos Aires, the melting pot of European cultural influences. From the food, to the ambiance and overall vibe, Kelly has made it his mission to translate that mix of inspiration, into the overall Gardel experience.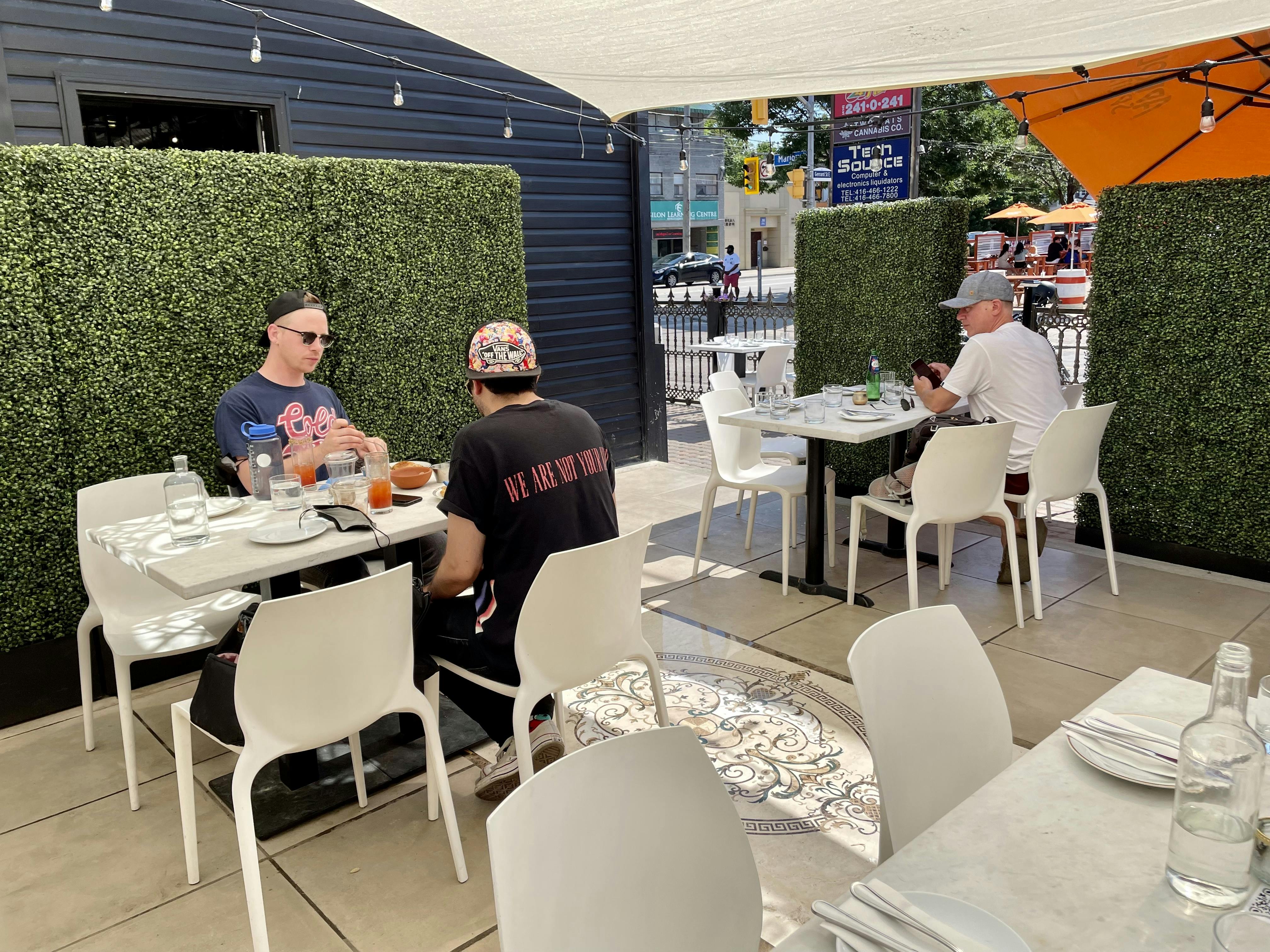 The corner patio is a European-inspired oasis with stunning marble accents, greenery and overhead strung lighting. The tables are physically distanced, with plenty of room to enjoy a cozy meal on a date or a feast with friends and family.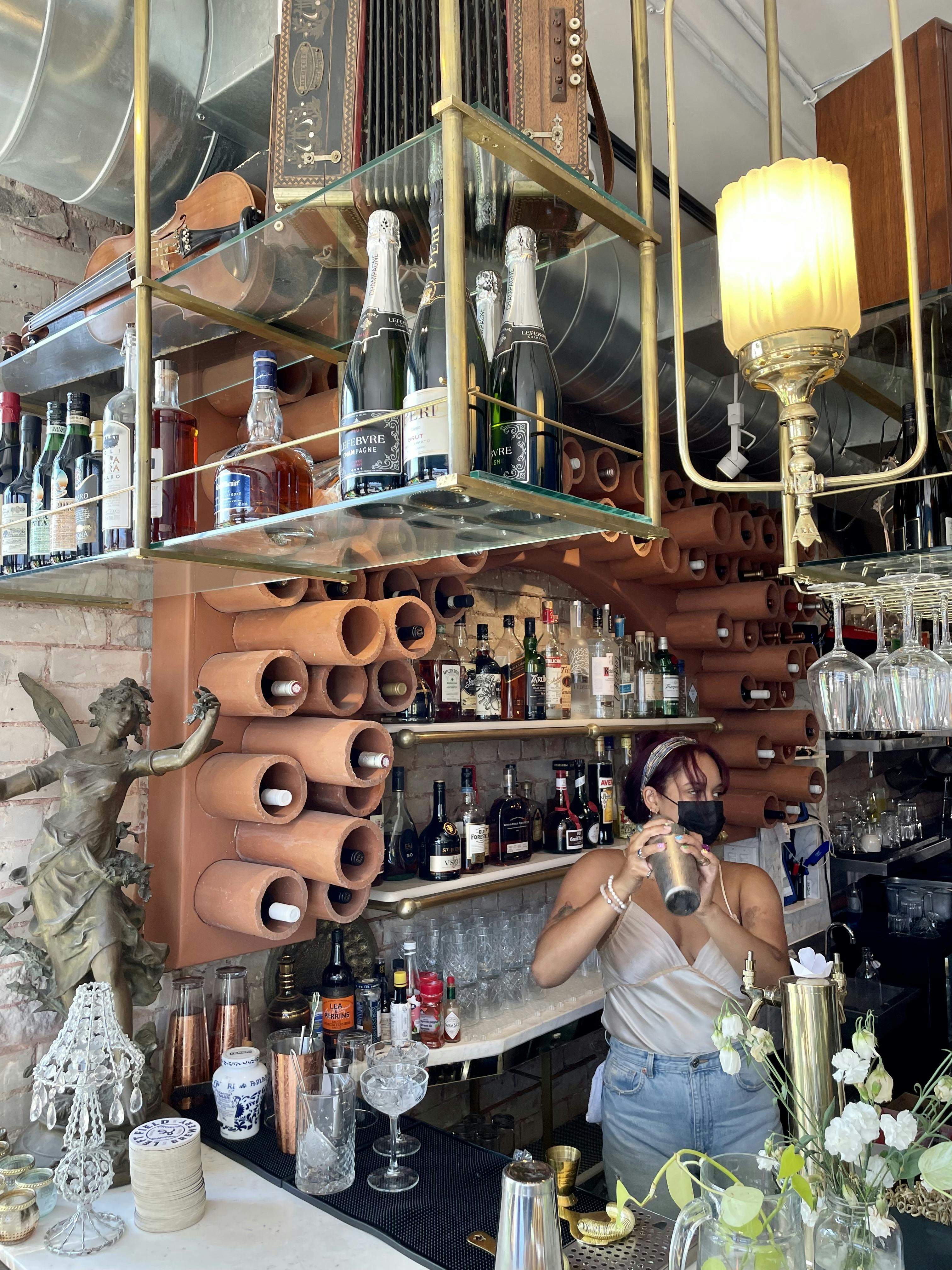 The inside, which has yet to welcome guests due to restrictions, is cozy and colourful, with clay and brass accents that reflect the Spanish influence of the cuisine. The bar wall is lined with a stunning terracotta arch that holds the wine bottles in place and is a centrepiece that will surely catch your eye while enjoying some Latin-inspired finger food next to the open-concept kitchen.
Chef André Burgos has been cooking for as long as he can remember. As a graduate of advertising school, he eventually found a sweet spot where he could work in both industries. Though cooking took off more than marketing, he fell in love with food styling and has used those skills to create dishes and plating food with a stunning aesthetic and a unique flavour profile.
The menu at Gardel is heavily inspired by the dishes Burgos and his grandmother used to make. He says, "There is so much love sprinkled throughout the entire menu. I like to approach my dish creations as if I was sitting down at my grandmother's, to have dinner with my family."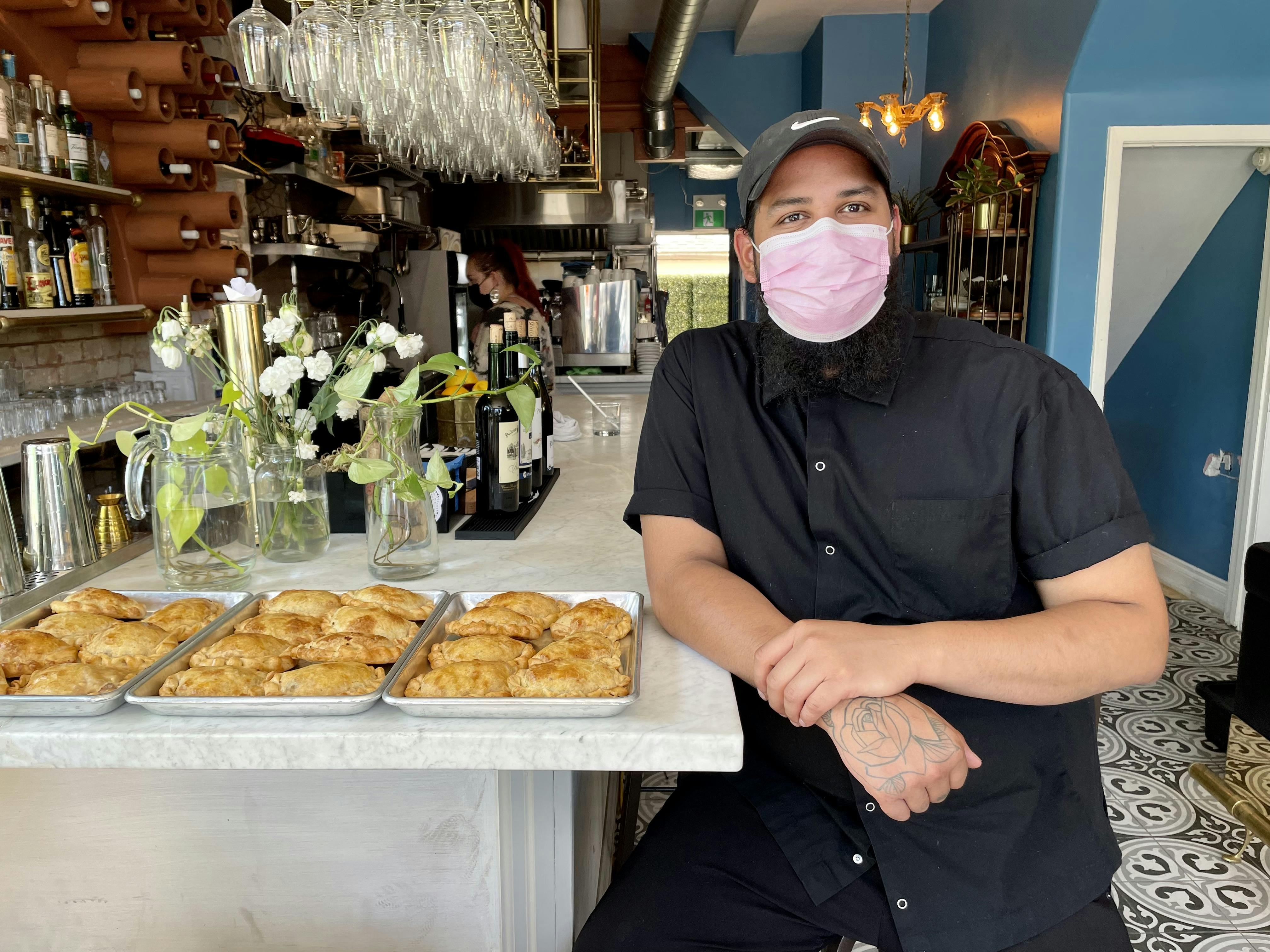 Initially, the menu was strictly French-Argentinian; Burgos comes from a Latin snack-food background, having worked at several pop-ups with El Salvadorian and Guatemalan influences. However, once he switched to Euro-Latin, he realized that all the food in these cultures has plenty of similarities and many of their flavours have been pulled from one another.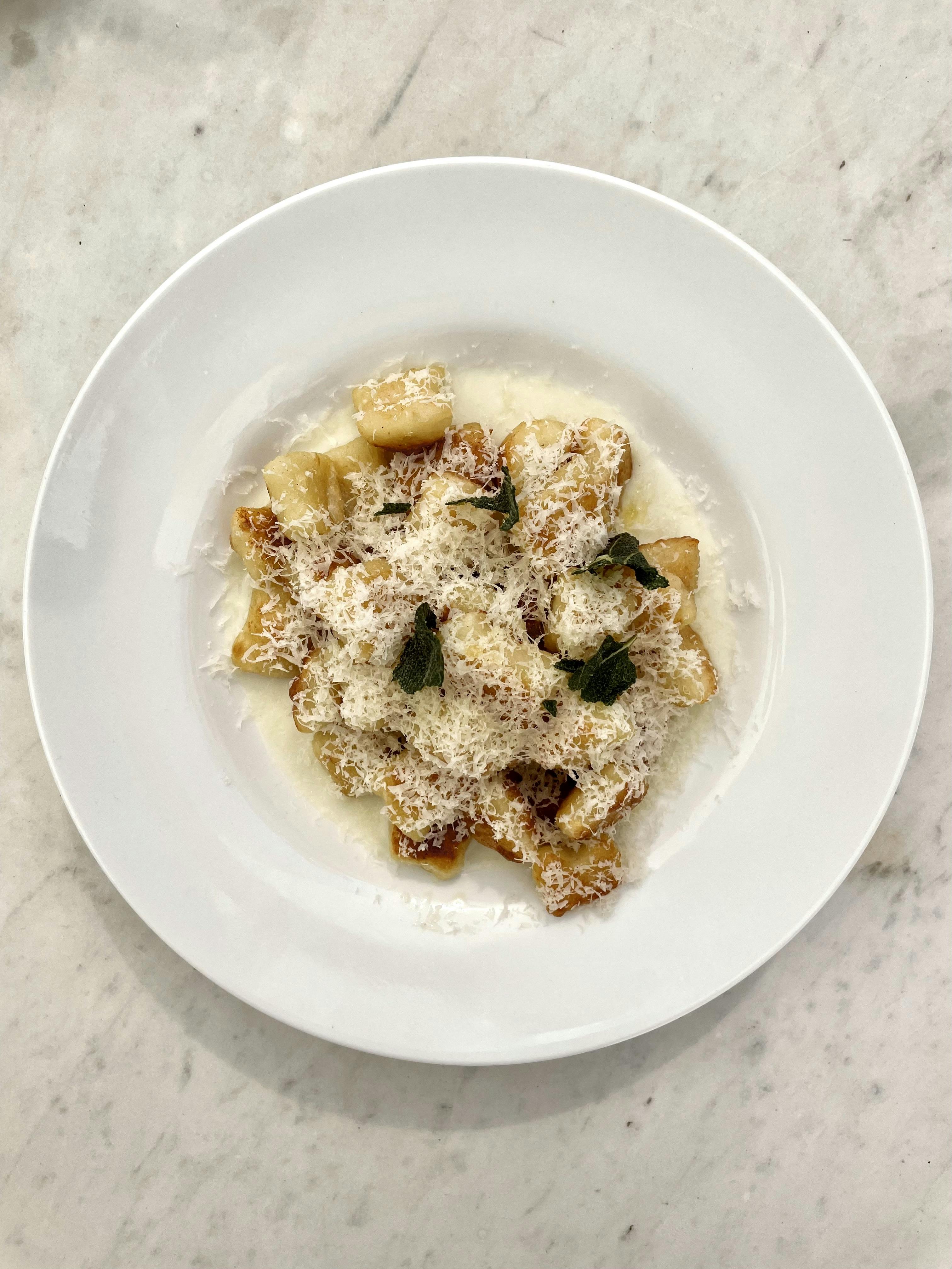 As a perfectionist, Burgos is constantly finding ways to evolve and improve his dishes. For example, the Yuca Gnocchi, with truffle béchamel, and shaved Parmesan, has come a long way and is a dish that he has put lots of love into creating. It has been received incredibly well by those who have had the chance to indulge, some even mentioning that it is the 'best gnocchi they have ever eaten.'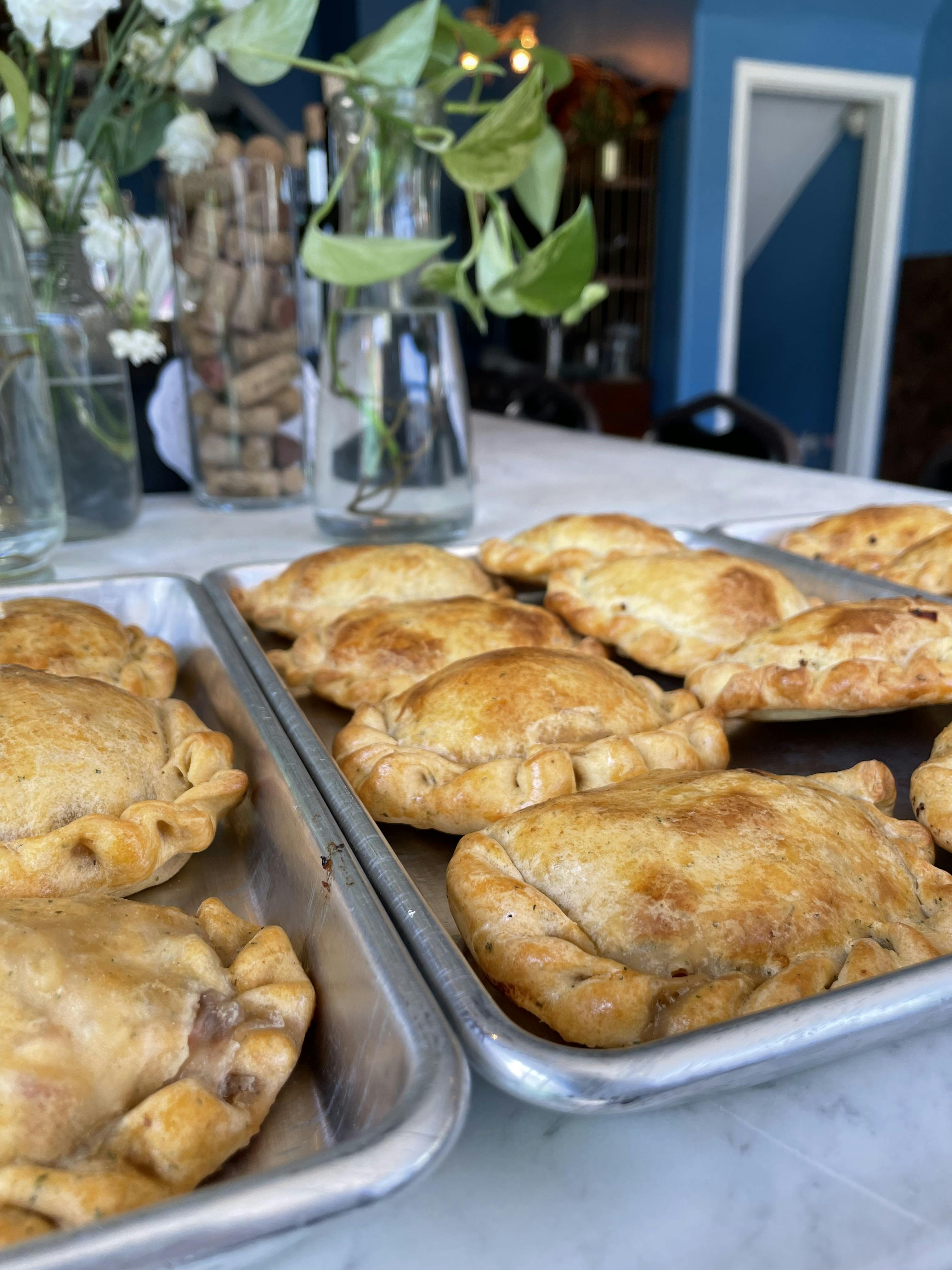 Having worked with pupusas in the past (a thick griddlecake or flatbread from El Salvador and Honduras), Burgos' hand-rolled empanadas (made with jalapeño lime crema or chimichurri) are definitely a stand out on the menu. After countless hours of perfecting the way he folds, kneads, and braids the dough, Burgos was able to accomplish a mouthwatering product with a perfect crust and delicious beef or veggie fillings that he thinks would make his grandmother very proud.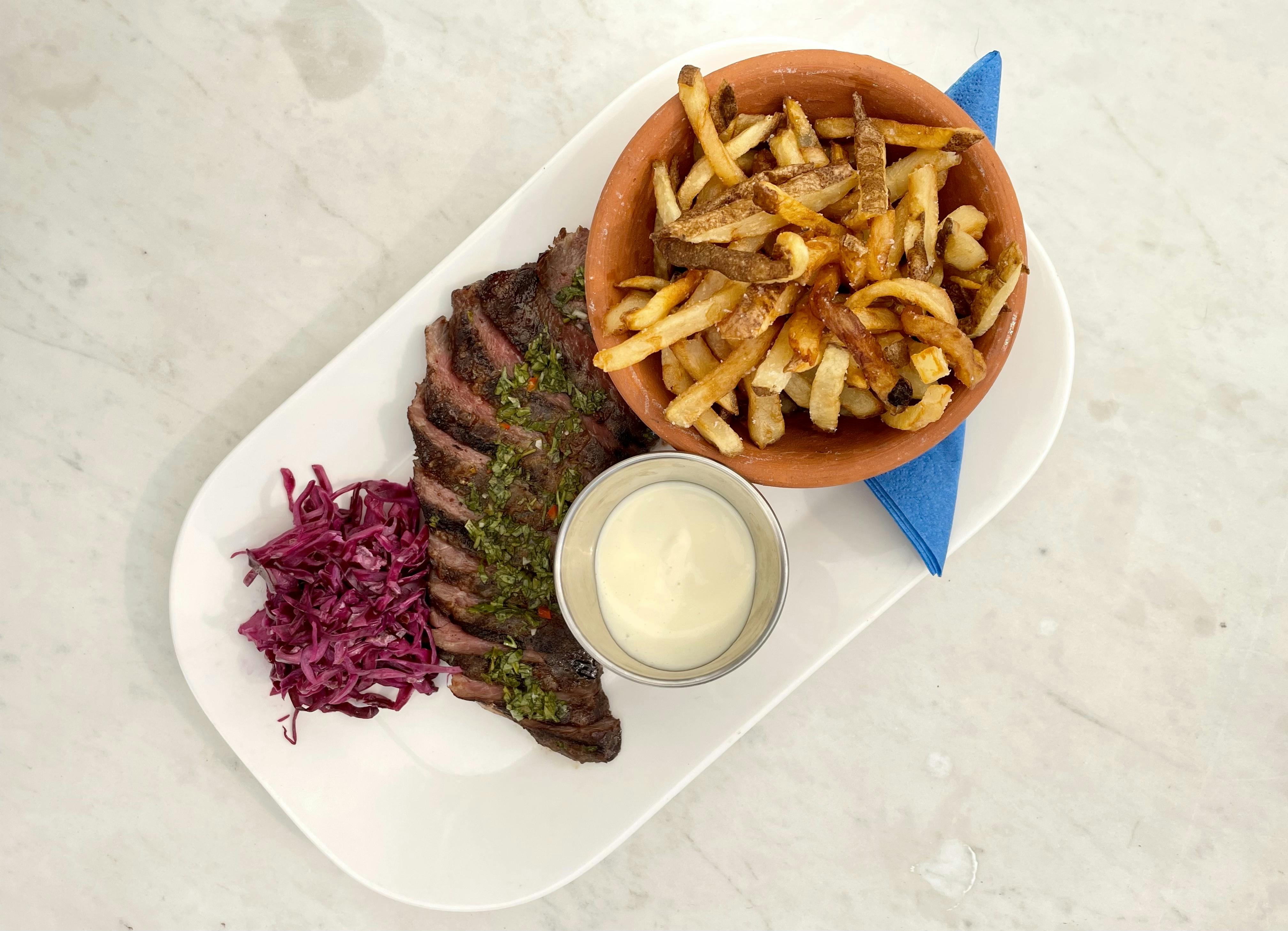 Also on the menu are steak frites, a 7-hour sous-vide flank steak with chimichurri, frites and red cabbage slaw. Though friends have often hounded him for not 'cooking' the meat, Burgos clarified that he has purposefully designed the menu around the tight, exposed kitchen space, meaning the majority of the dishes need to be prepared ahead of time, before their busy service. The fries are perfectly salted and pair beautifully with the thin-cut pieces of tender, juicy steak.
Having opened just before the onset of the first lockdown, both Kelly and Burgos have come to learn the true meaning of the word 'pivot.' Although operating as a wine bar remains a priority, the team is still working towards developing their menu. The intention is to make their food accessible for those who would prefer dining at home.
The French Onion Poutine is a perfect example; originally they were planning on featuring a French Onion Soup on the menu, but after realizing soup might not travel so well, they developed a beef French onion gravy, which they generously pour over their frites, with cheese curds, shaved Gruyère and parsley.
During recent months, they ran a café program in the mornings, where they served up decadent croissants -- baked fresh daily by their pastry chef -- along with Italian roasted coffees. But never fear, they will be serving these up during Saturday and Sunday brunch service, along with other favourites like Eggs Benny and the Classico Breakfast, with eggs, smoked bacon or sausage, sourdough and your choice of side salad or home fries.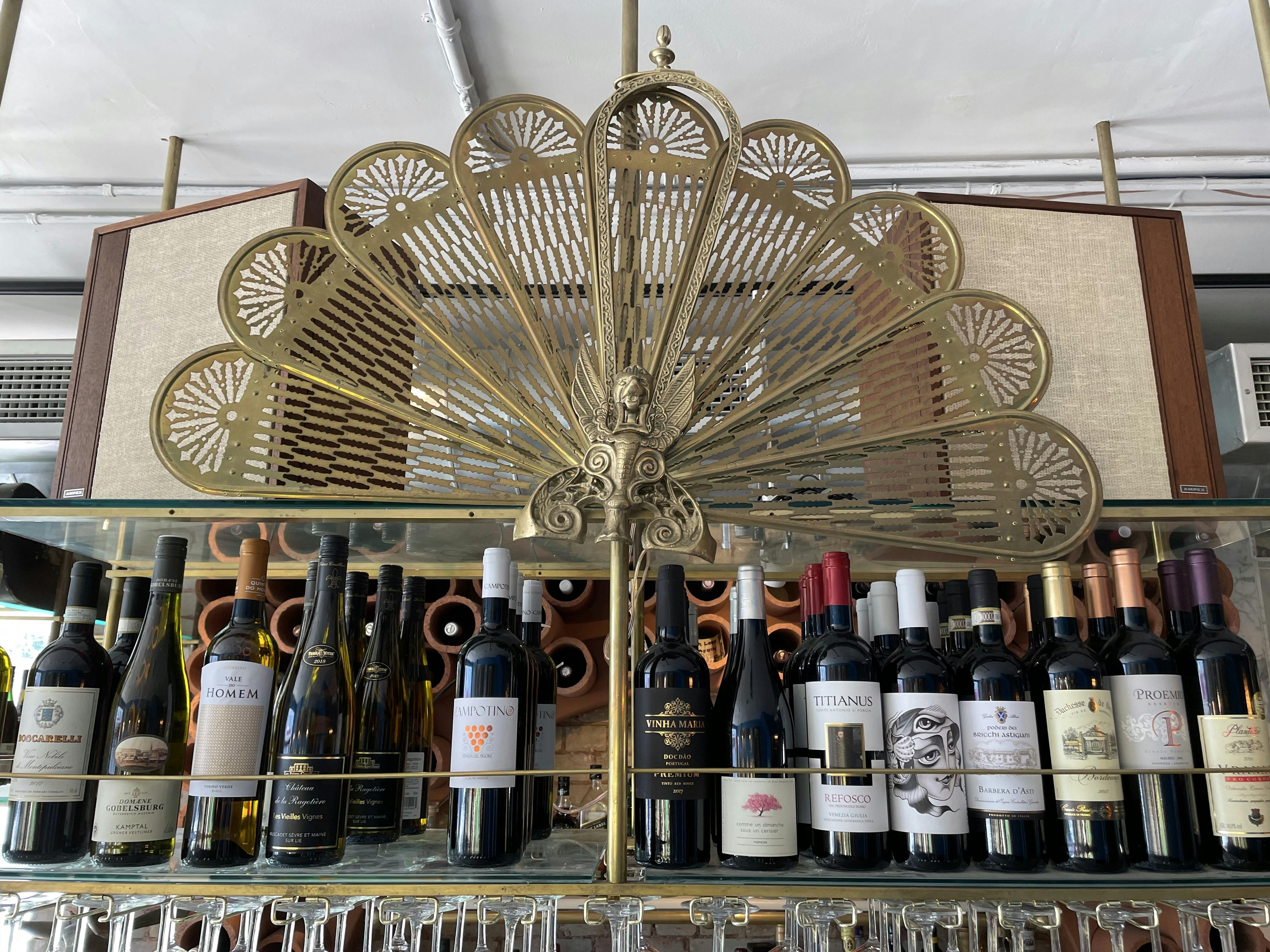 As for the beverage program, Kelly has carefully pulled wine from an array of local suppliers with the hope of representing a portion of each part of the world. None of their wines are available for purchase at the LCBO, giving people a chance to come in and enjoy something they haven't been able to try before.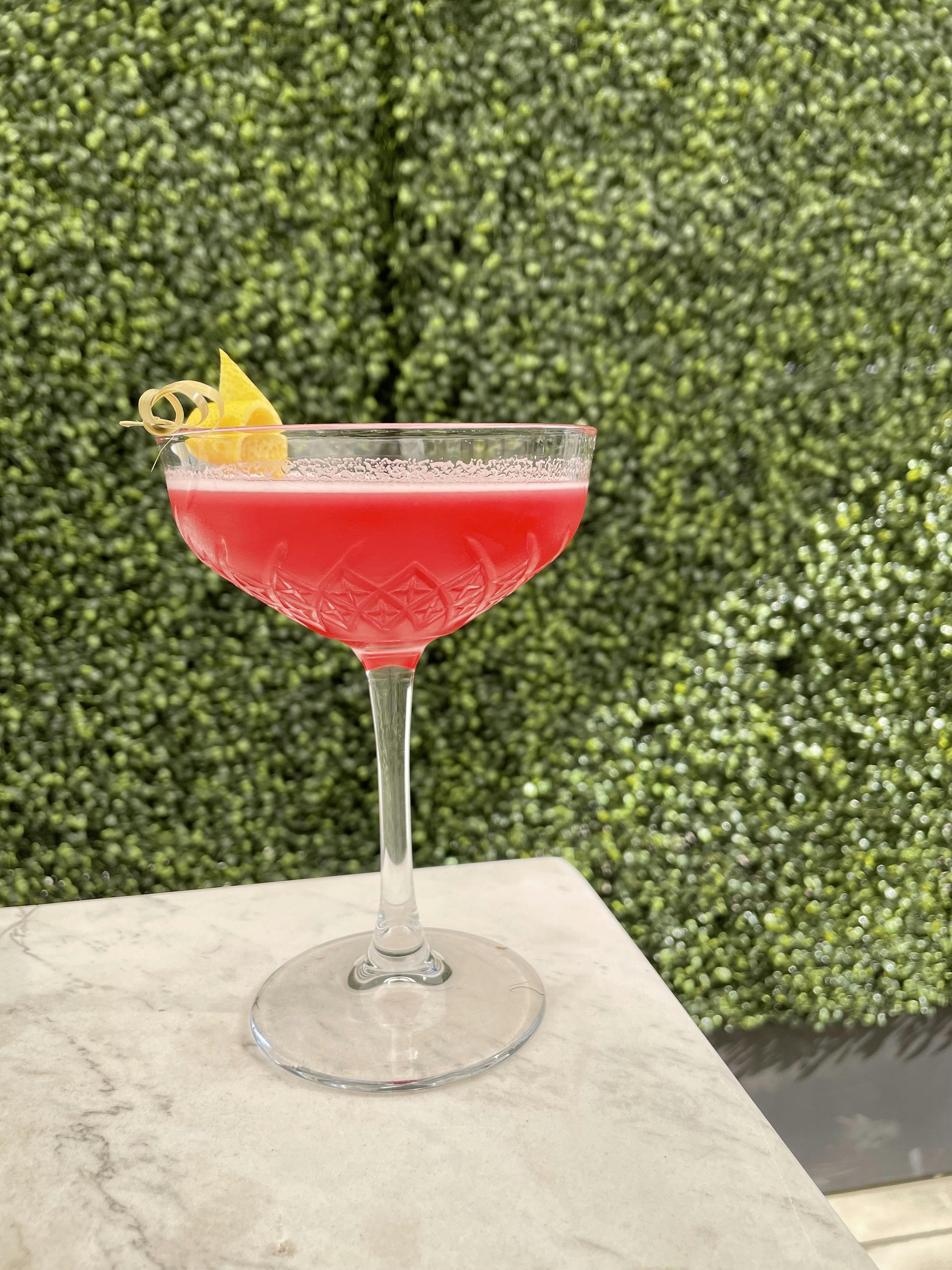 Their cocktail list offers all the classics and currently features several seasonal refreshments, perfect for summer. Sip on a red, white, or rosé sangria, the Brixton Blush (with house-made sorrel syrup, hibiscus tea, gin and lemon) or the espresso martini, all created by Kelly and his incredible bar team.
Gardel is located at 1020 Gerrard St. East and is open from 11 a.m. to 11 p.m. Monday through Friday and 10 a.m. to 11 p.m. on Saturday and Sunday. For reservations, e-mail contact@gardelto.com to secure your table; otherwise, walk-ins are welcome!
You can also find their menu at the Gerrard East Market (located at 1018 Gerrard St. East), where you can order via a third-party app, and a staff member will run your meal over to your designated table. Be sure to follow them on Instagram to keep up with all they have to offer, including weekday lunch features and new wines coming soon.