As fried chicken continues to dominate the city's food scene, there are still relatively untapped areas across Toronto. The fried chicken options in the suburbs can be severely lacking. In Scarborough and Ajax, a new halal fried chicken spot has opened that is looking to monopolize the fried chicken scene for all of our folks east of the city.
Having opened both locations in December 2020, Rowdy Bird wanted to represent the diversity that stems from the city's multiculturalism. Nothing signifies that more than their signature Rowdy Rub, an amalgamation of spices from all over the world, such as Thailand, India, South America and the Caribbean. They wanted to create food that is reflective of the city.
The Space: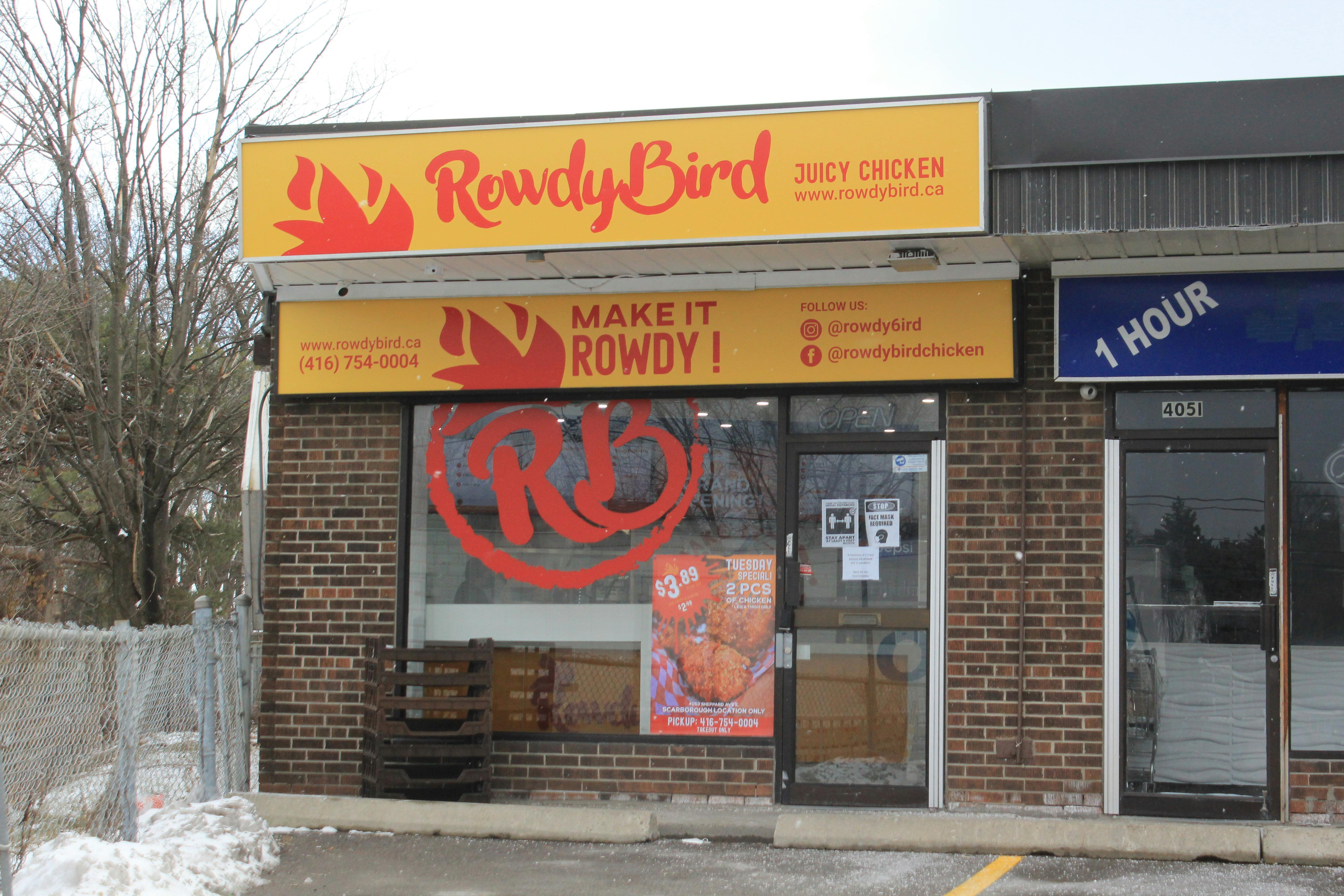 Located in a small strip plaza on Sheppard and Kennedy, Rowdy Bird occupies a corner unit with a curved exterior wall. The only dining area appears to be a countertop that runs along one side of the restaurant to the front. There is room for a few tables, but this is primarily a takeout spot.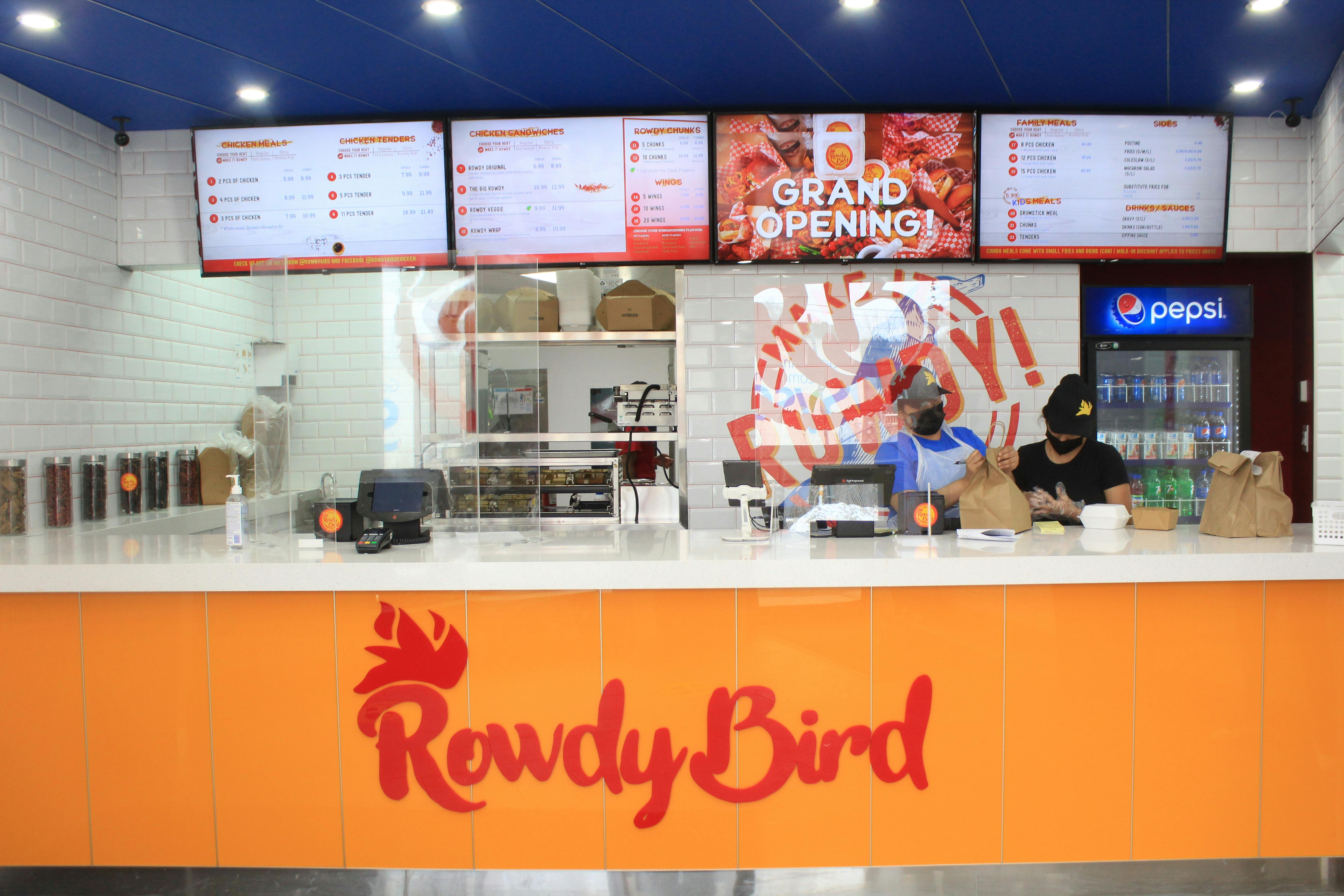 The Food:
The menu consists of halal fried chicken in its many forms. They have fried chicken baskets, chicken sandwiches, wings, tenders and all the sides to accompany them. It took the owners four years to develop the recipe for their fried chicken.
The chicken here is pressure fried with trans-fat free oil to lock in the juices. When biting into it, the meat is still juicy while the skin is crisp. They are constantly trying to experiment with new flavours and are happy to adjust spice levels to your liking.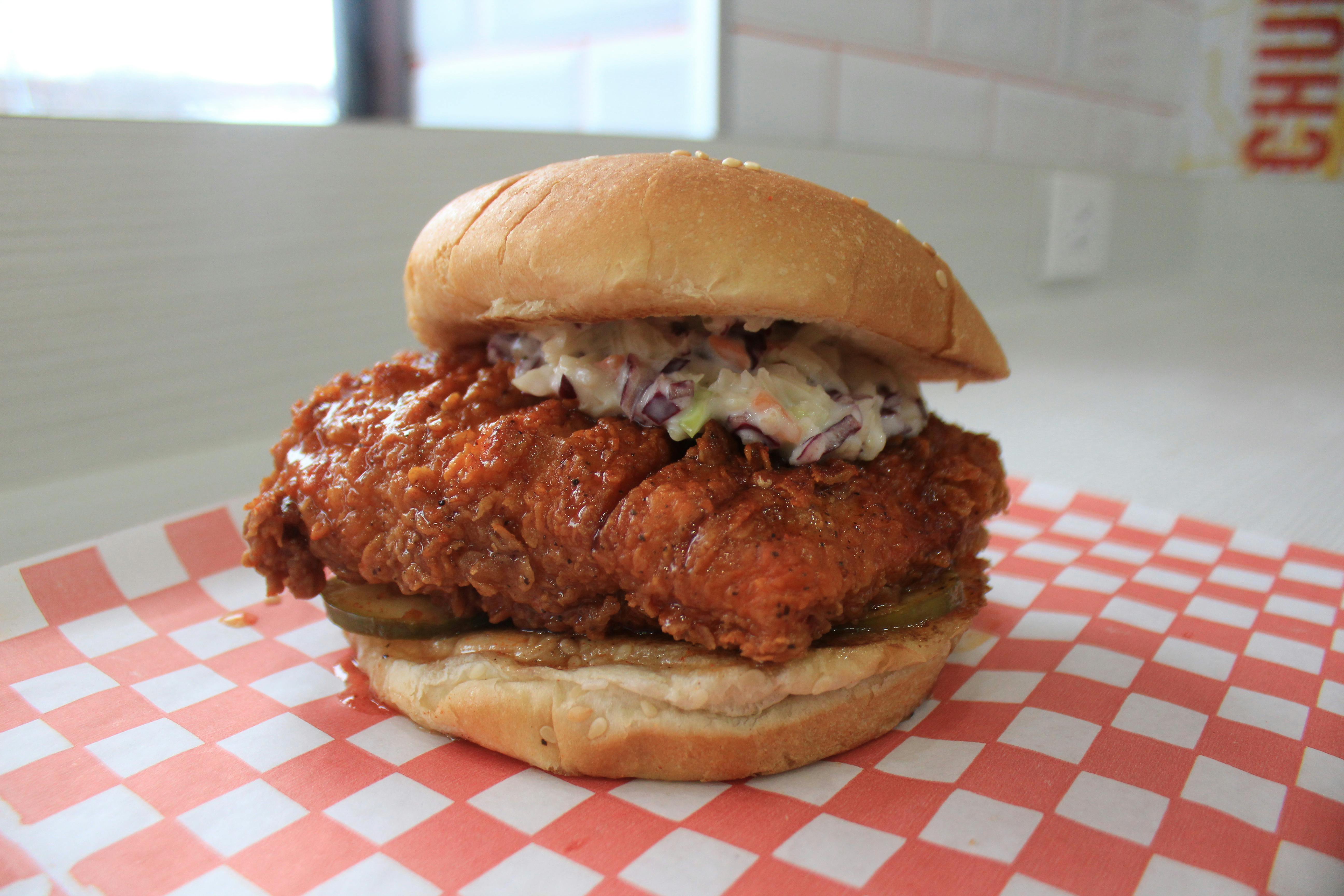 The Big Rowdy sandwich with hot honey.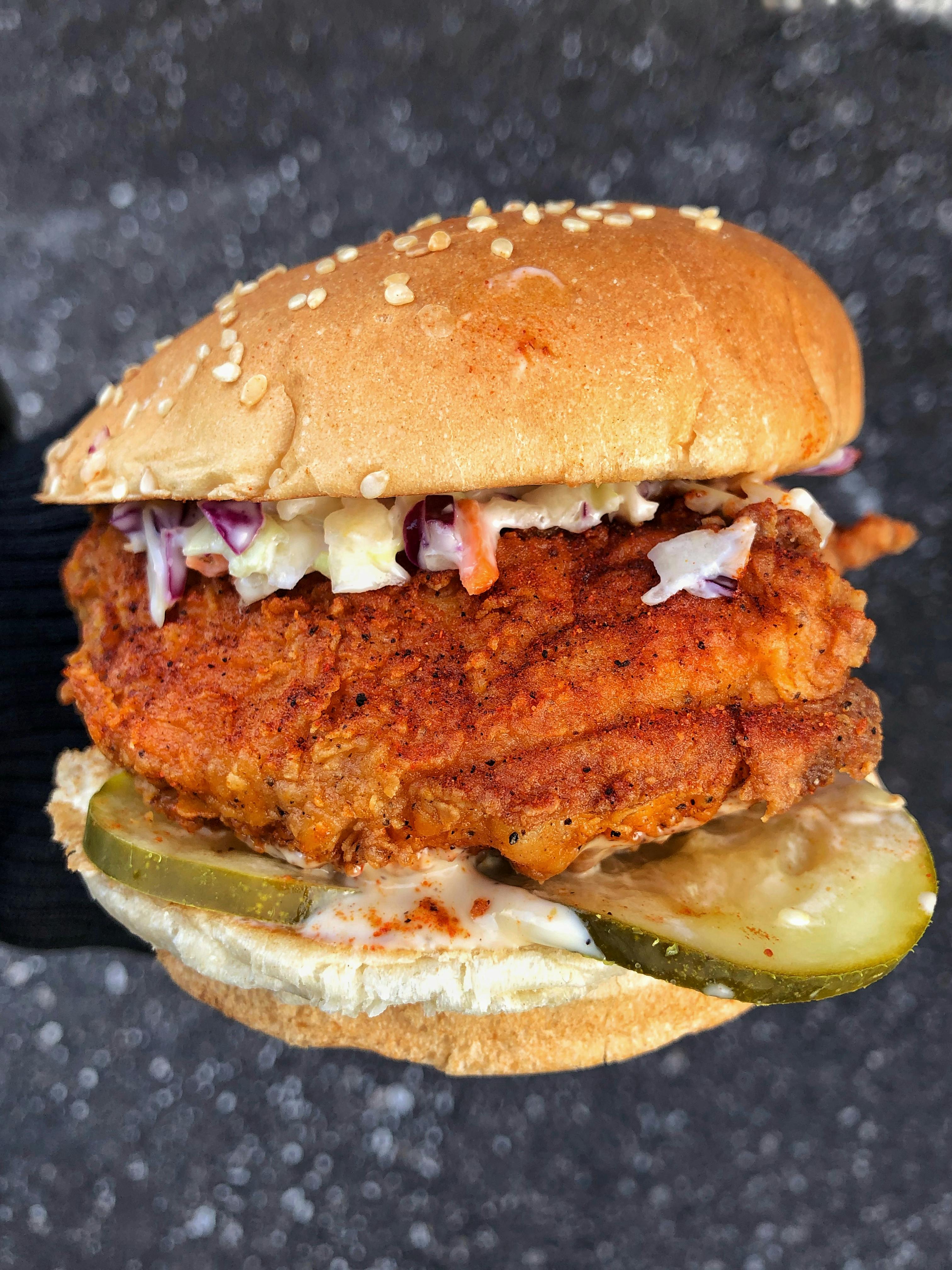 The Big Rowdy is their most popular menu item. This enormous fried chicken sandwich is a deep-fried chicken breast that comes with your choice of sauce, such as their signature Rowdy Rub or hot honey. It's topped with coleslaw, pickles and garlic aioli to finish. The skin is left on and makes for an even crunchier texture and incredible taste.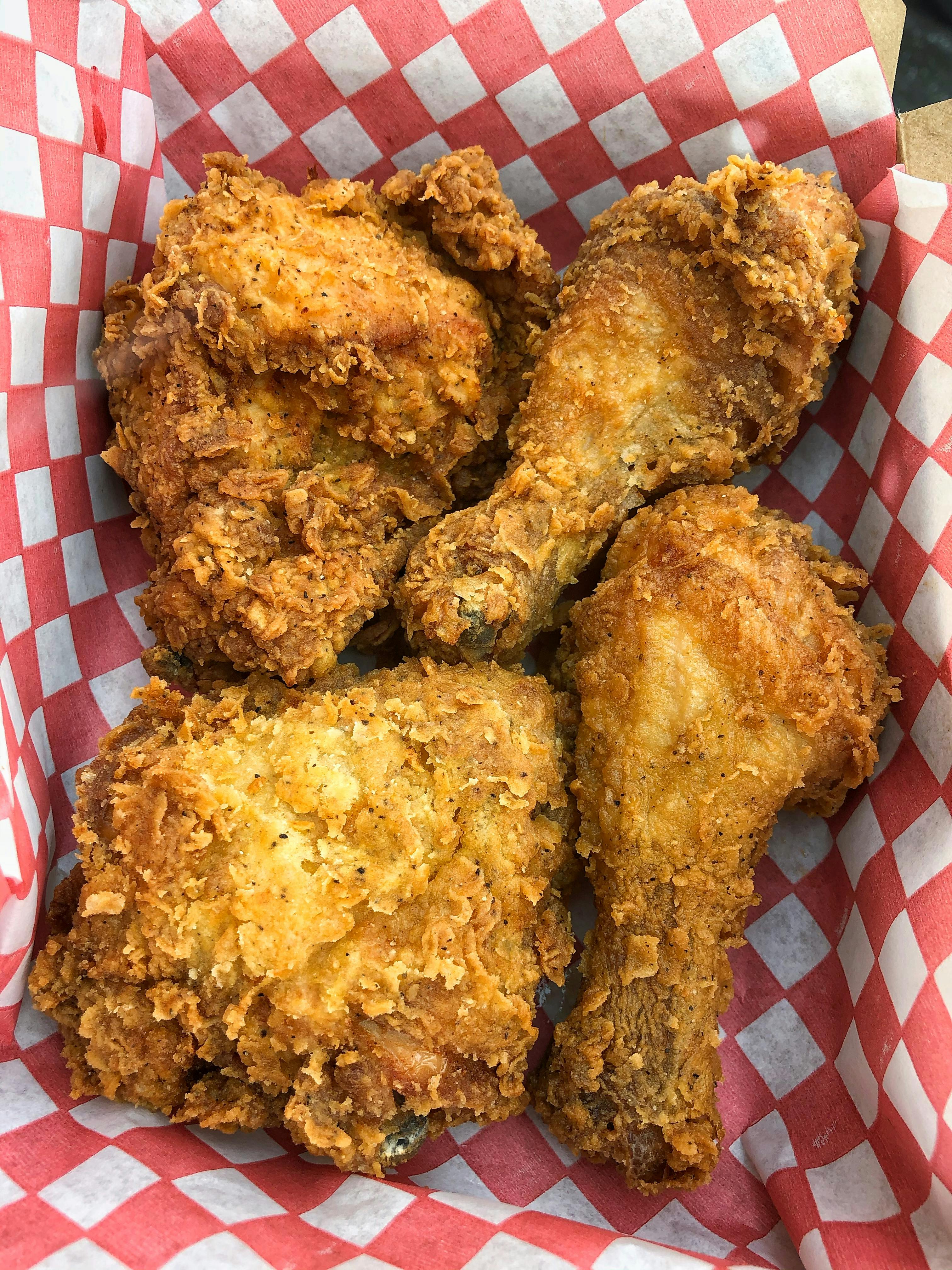 The Fried Chicken is pressure fried, so the juice is retained throughout the meat. The spices on the chicken are fantastic and the coating isn't thick, so you're getting mouthfuls of chicken on every bite.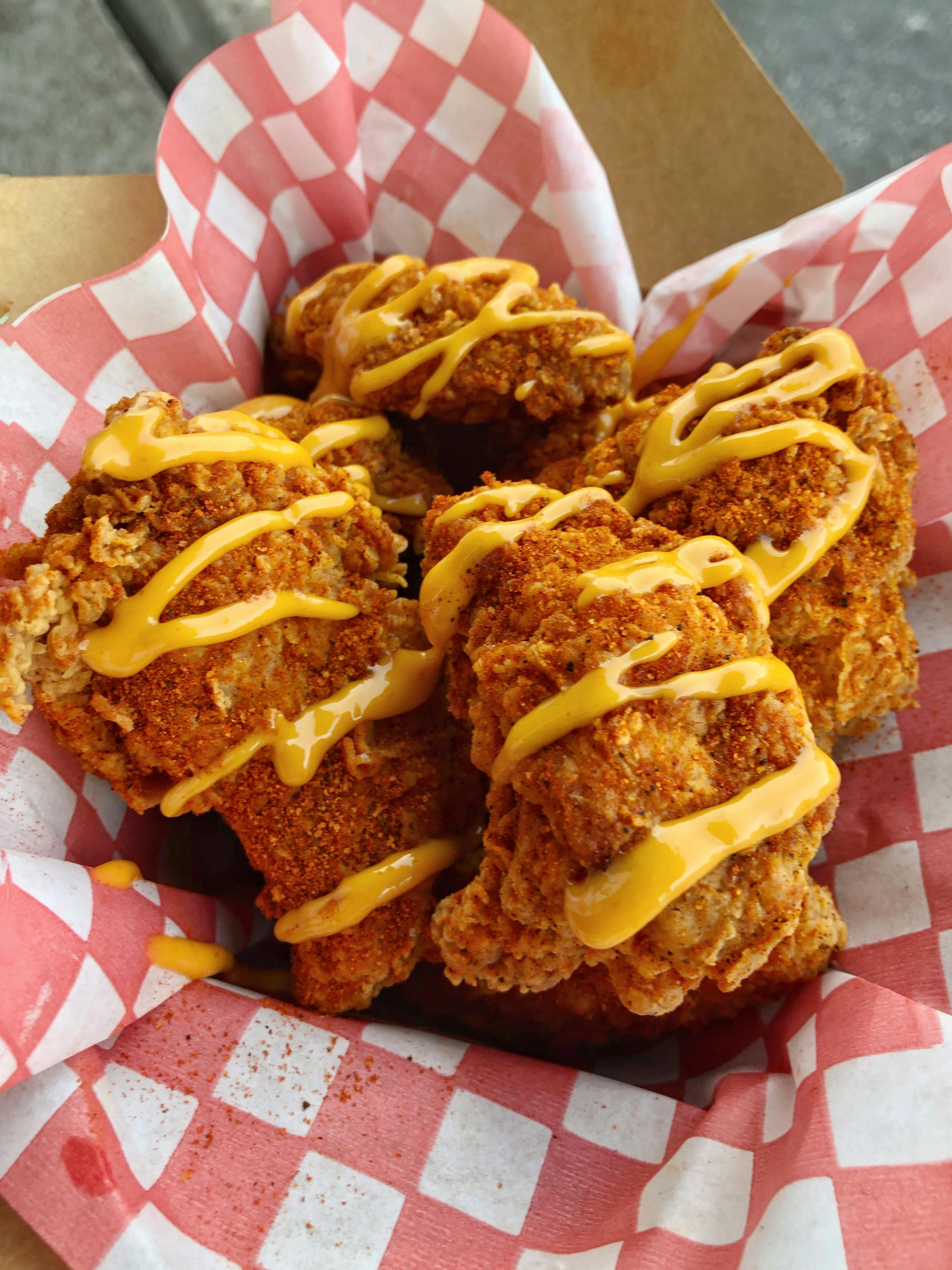 Their wings are deep-fried and can come tossed in a number of different rubs, spices or sauces. You can try a mix if you like, as they do have other favourites like garlic parm, Buffalo and Rowdy Rubbed.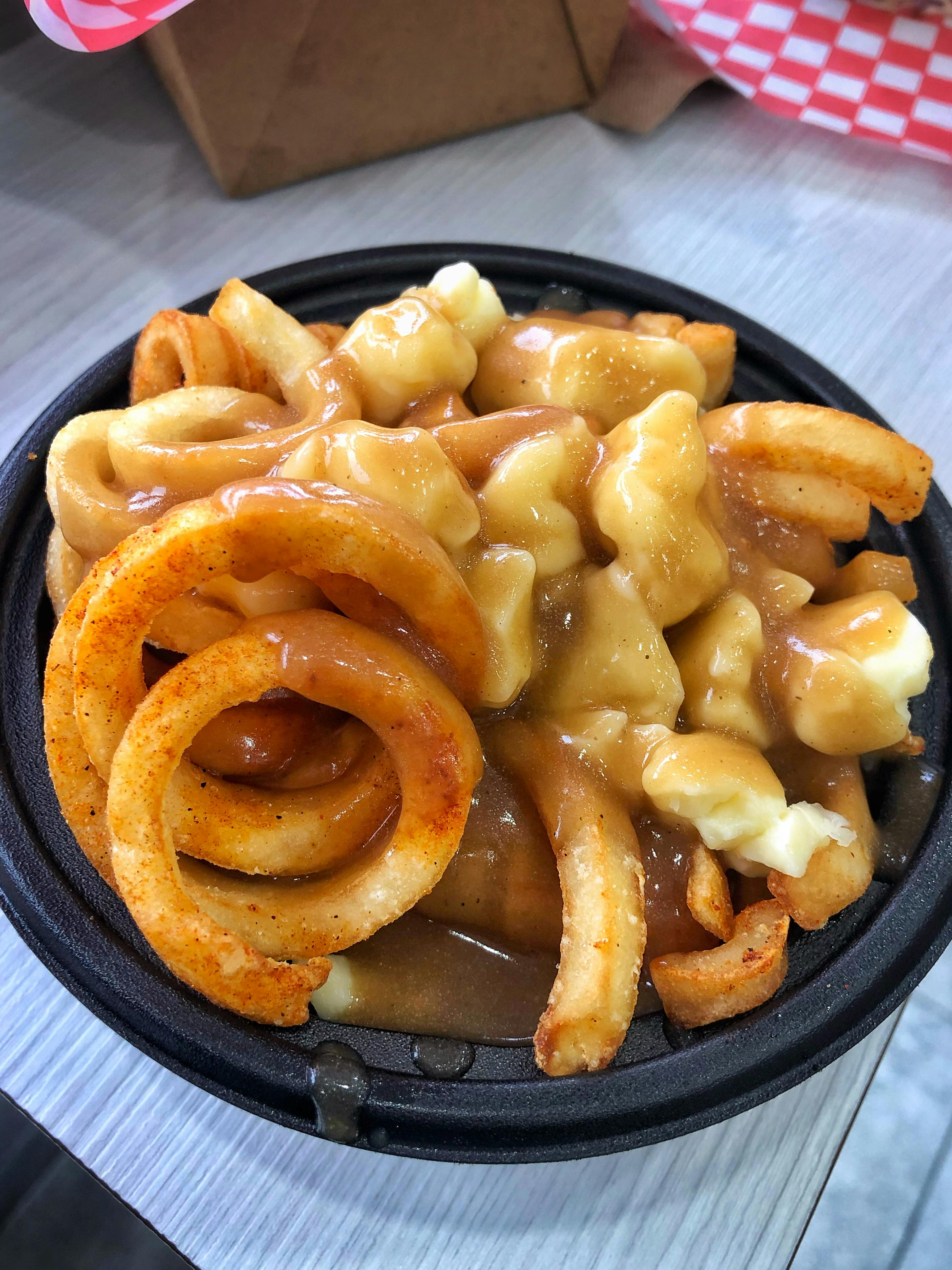 Though the main focus is the fried chicken, they still offer a few sides to accompany your meal. They offer curly fries, as well as curly fries poutine.
Opening during a pandemic is not an easy feat, but the local community seems to be embracing them with open arms. Rowdy Bird is available for in-store pickup or through UberEats or SkipTheDishes at their Scarborough and Ajax locations.