If you're on the hunt for fluffy Japanese sandos, look no further. Katsupan is a takeout restaurant and bakery that opened at the end of June and dishes out shokupan, sandos and a line of beverages and jams to complement your meal.
Reflecting the menu of the business well is their name, built from combining the words 'katsu' meaning cutlet and 'shokupan', which is Japanese milk bread.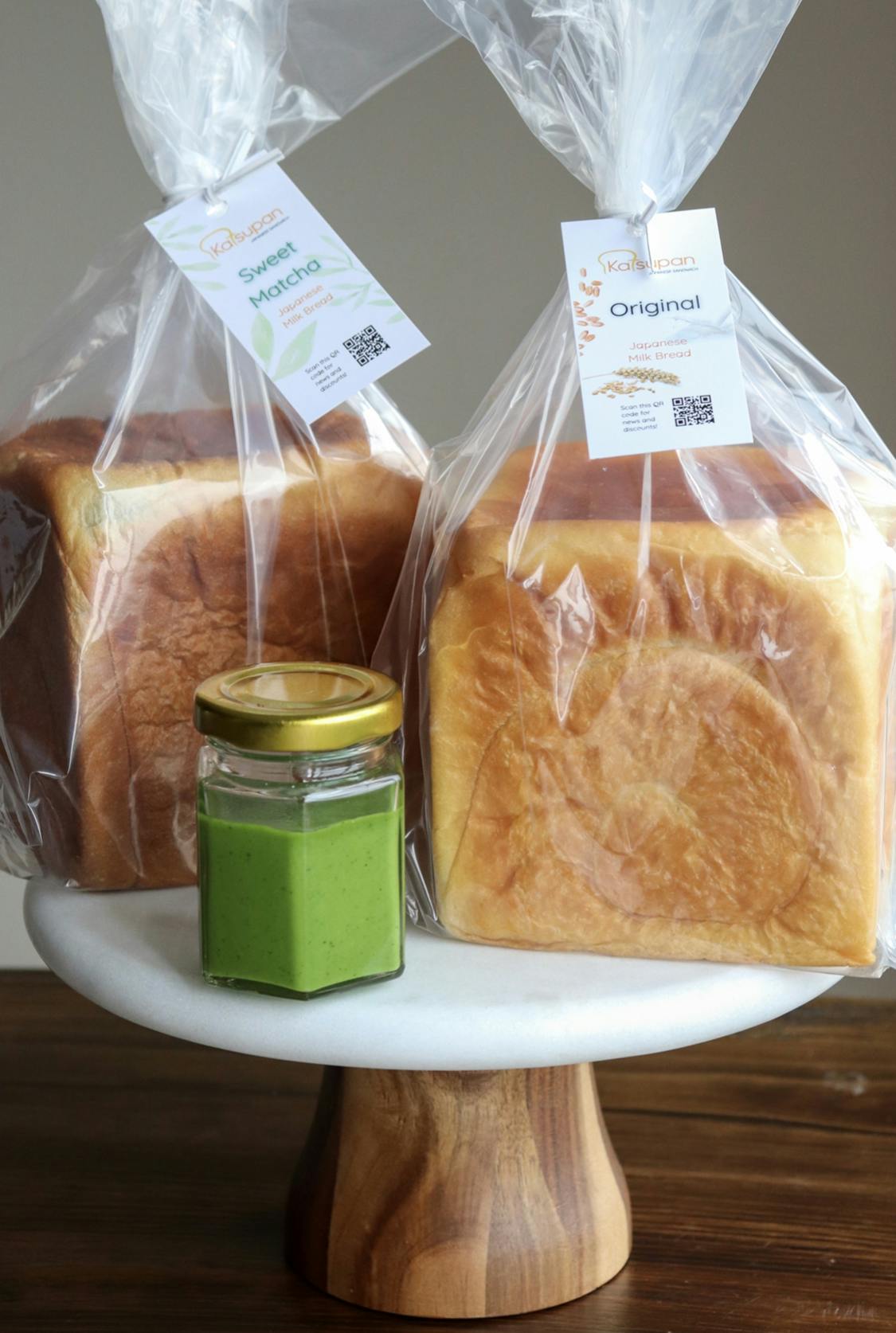 Katsupan is takeout only. The idea behind their to-go concept is built from the desire to provide a better takeout experience for you, the consumer. From better packaging to answering any questions about the products you may have via QR codes on your order, owner Wilson Shin says the pandemic played a major role in deciding what type of business Katsupan would be.
"This was our first business, so every single step was a new challenge. The pandemic brought on a few delays with construction but to be honest; we designed this business around the pandemic. Hence the takeout only concept."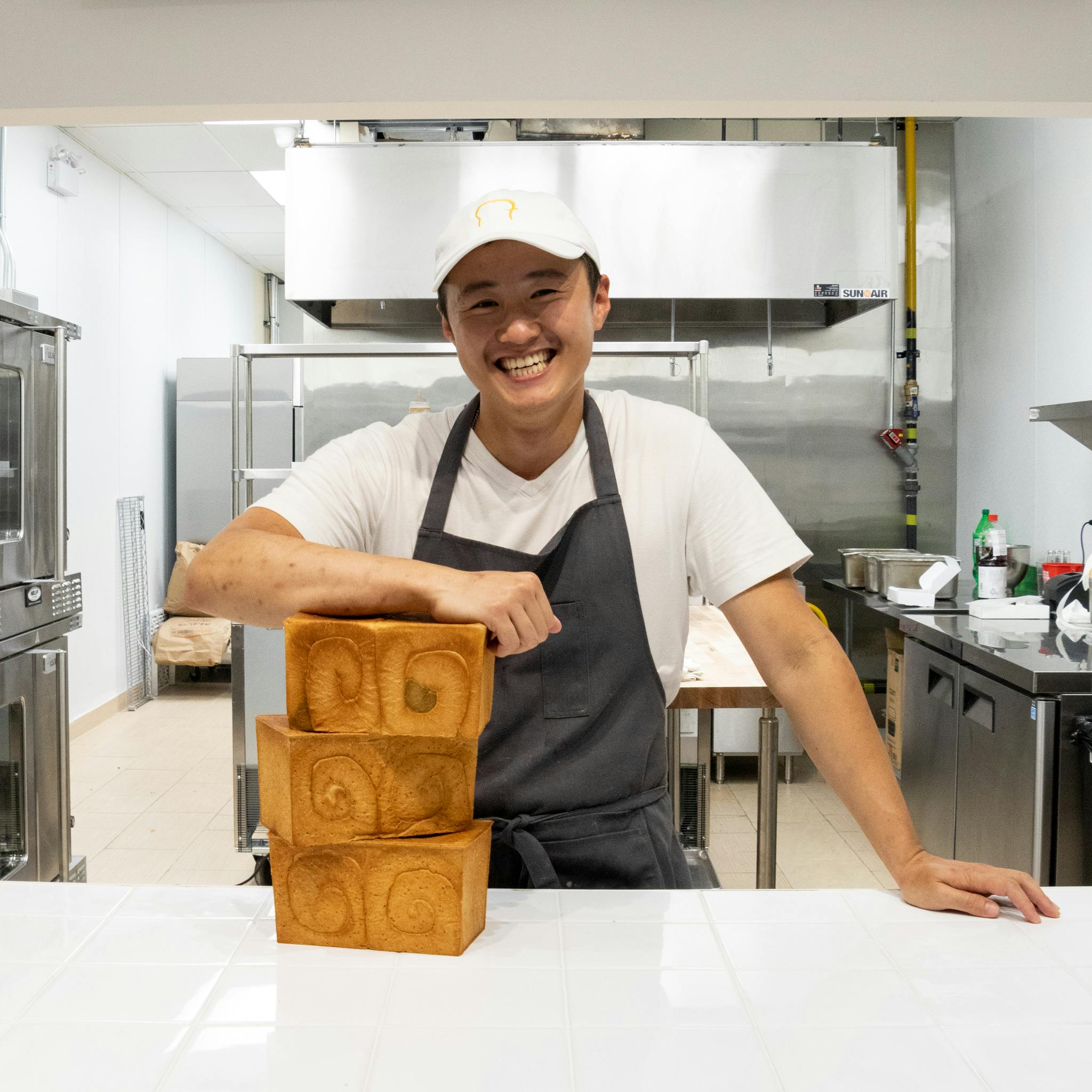 After spending years working in some of the most notable high-end restaurants around the world, including George Restaurant in Toronto, Eleven Madison Park and The NoMad Restaurant in New York City and Core by Clare Smyth and The Ritz in the United Kingdom, Katsupan marks the first business for the chef. The chef is leaving the meticulous nature of the fine dining environment for a more simple food concept that still upholds a focus on high-quality products made through a skilled approach.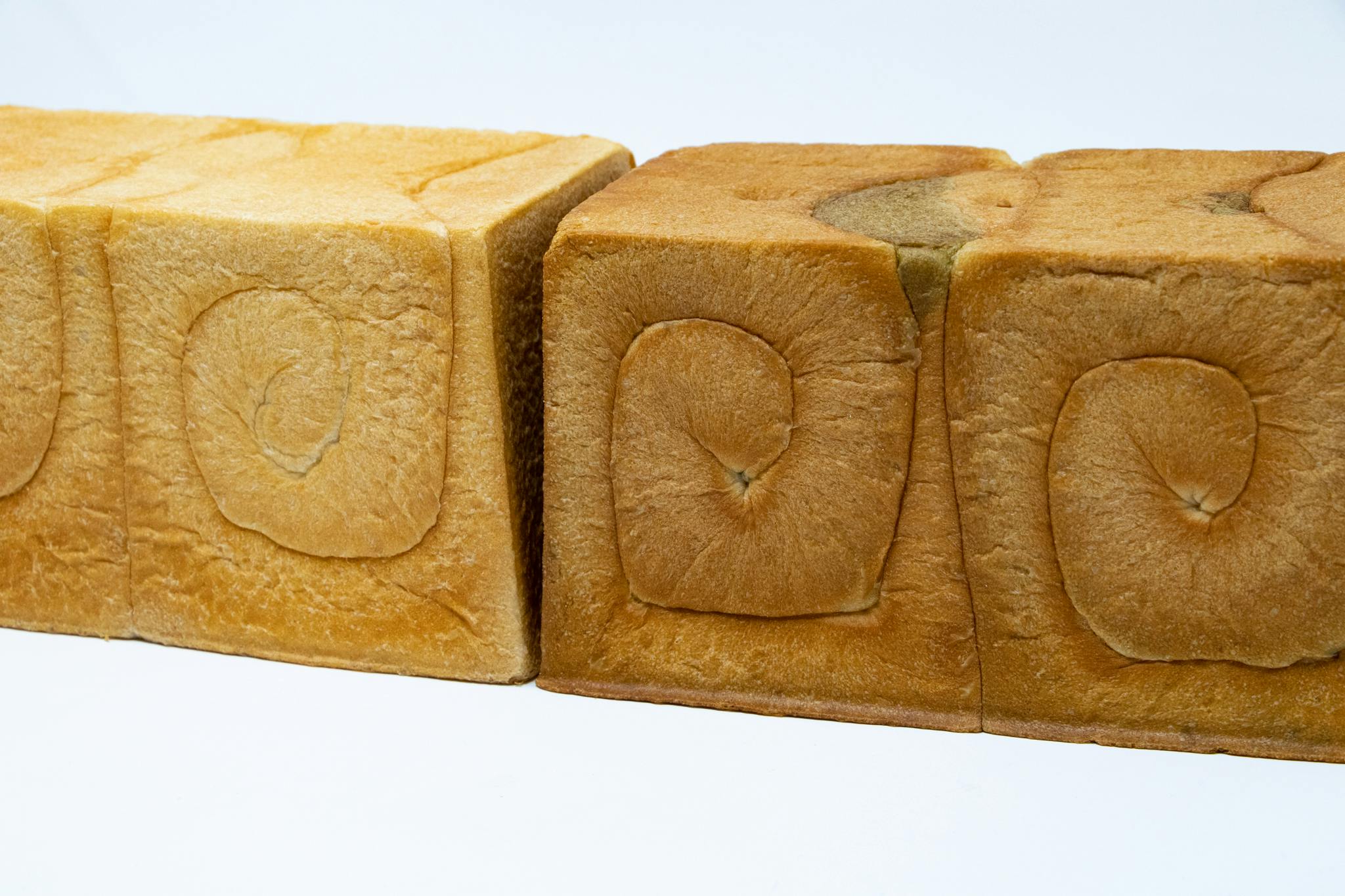 "The Shokupan is a 3-day process," Shin describes, "We begin by making our pre-ferment and our yudane, followed by a day of resting in the fridge. On the second day, we mix the Shokupan and let it rest overnight in the fridge. On the third day, we shape and bake it."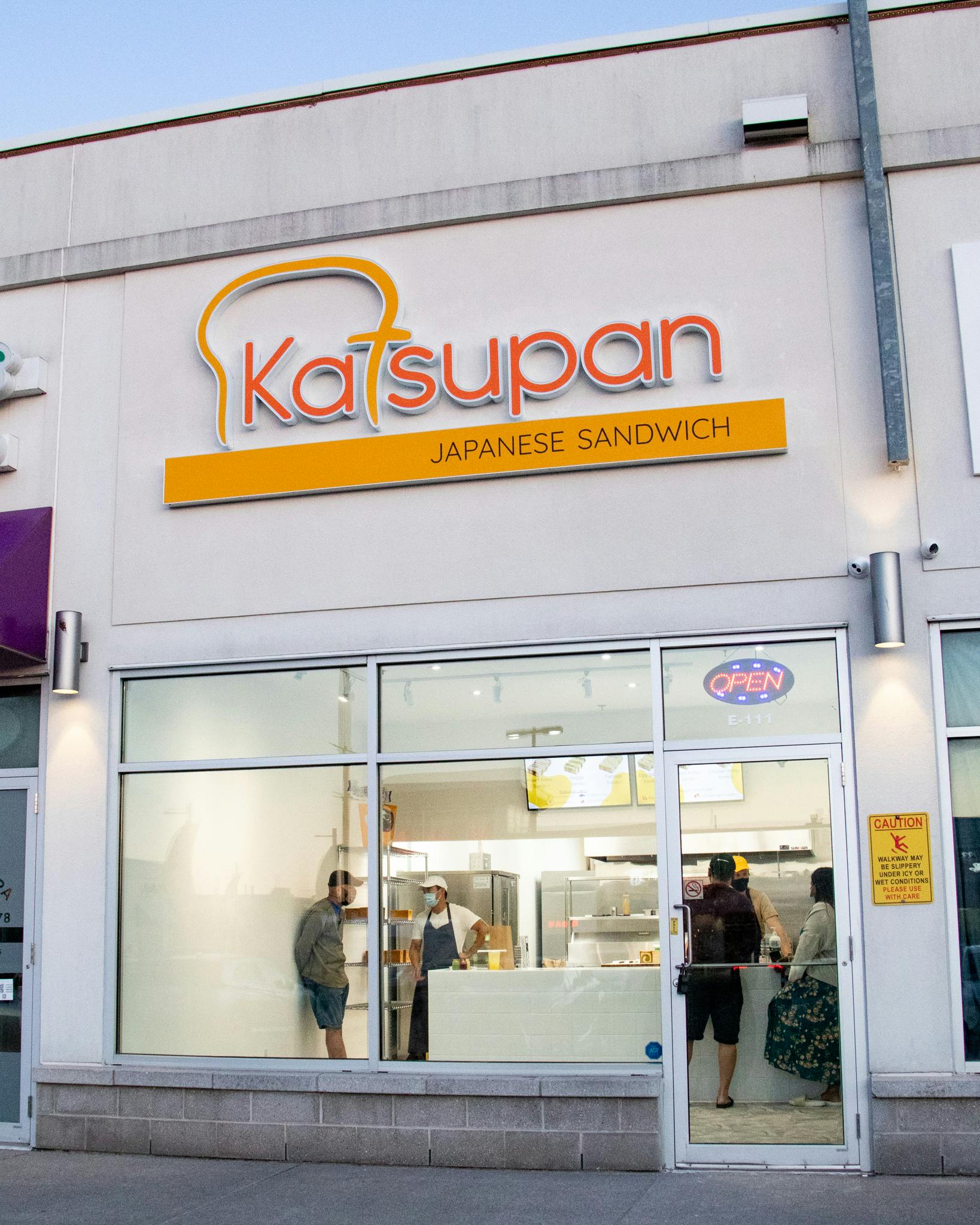 After operating as an online shop while awaiting the finishing touches in their space at Skycity Shopping Centre, an outdoor plaza in Scarborough, Shin knew he wanted the menu to remain small to stick to his niche once it opened.
"We focus on just one thing and we try to do that one thing really well," he says, "We don't spread ourselves too thin, trying to make 20 different items. We focus on our sandwiches and our Shokupan. So you know that when you come to Katsupan, you're getting the best sandwiches and Shokupan in town."
The Food: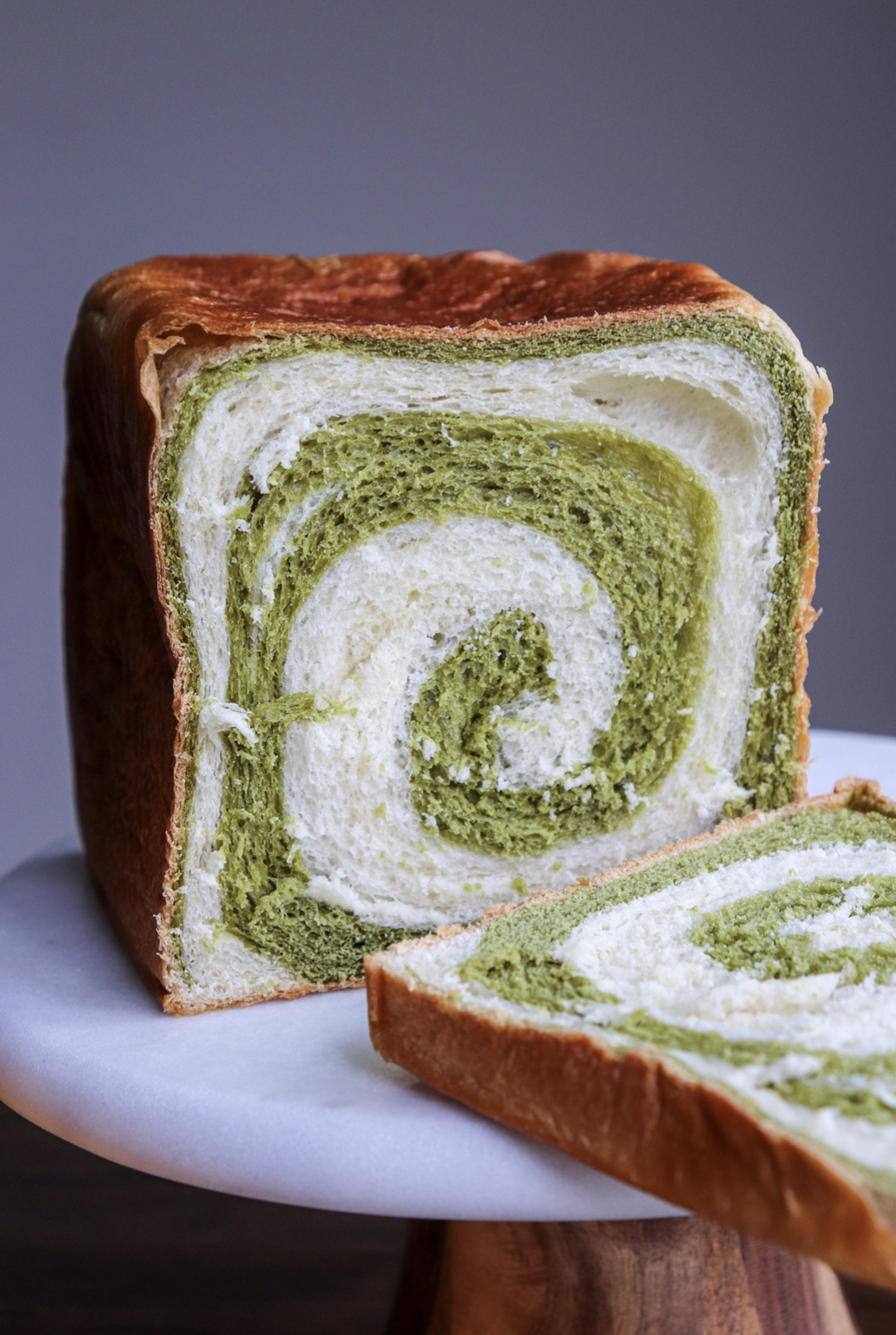 All the sandos are made with shokupan baked in-house daily. Fragrant and fluffy beyond the golden-brown crust, while loaves of traditional shokupan are being offered, you can also walk out with plenty of other delicacies. Find bags of sweet matcha, French cocoa and Madagascar vanilla bread -- with one of the most rewarding parts aside from the taste being the colourful swirl within the matcha and cocoa ones once sliced.
When you drop by Katsupan, you shouldn't just go for the shokupan, you'll have to pick up a sando while you're there.
"We wanted to create something delicious and accessible to everyone," says Shin, "We thought a lot about how simple [or] complex the menu should be, we ended up deciding to take the approach of simple sandwiches made with good ingredients and good techniques."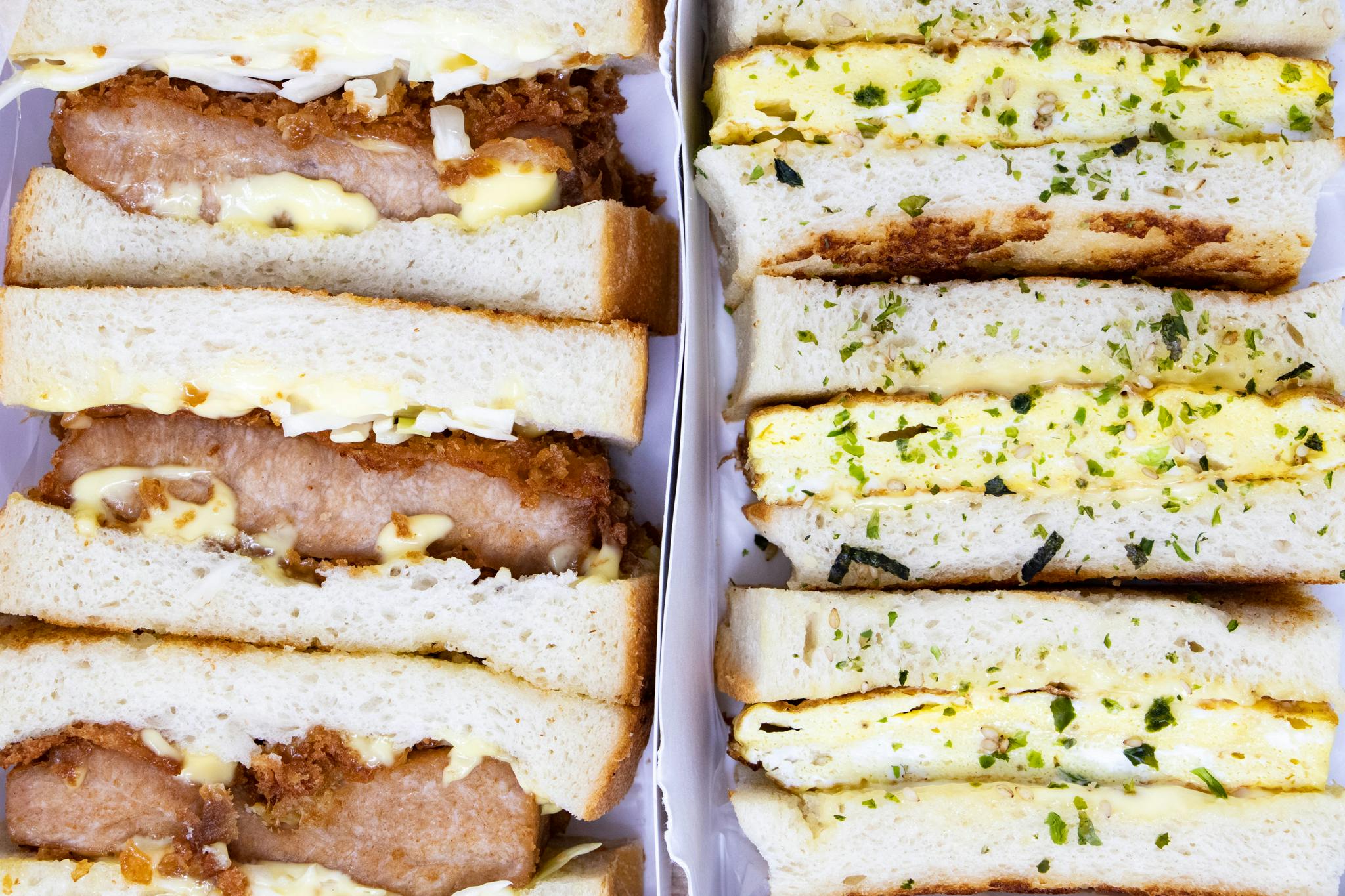 'Sando' isn't just a term used to describe any ordinary sandwich. A sando specifically refers to a sandwich that originates in Japan, adapted based on Western influences. Sandos are identified through being made using pillowy shokupan with the crust cut off, often holding together a variety of fillings that range from crispy breaded protein, seasoned cabbage, mayo, tonkatsu sauce and egg.
Cutting off the crust leaves a fluffy exterior to grace your mouth, followed by a nice crunch from the katsu. Alternatively, Katsupan also offers egg sandwiches which leave you with that soft, smooth chew throughout every bite.
The most common sando, which you'll also find on Katsupan's menu, is the Pork Katsu. A simple yet delicious sandwich with a thick and crispy pork cutlet accompanied by mayo and fresh cabbage.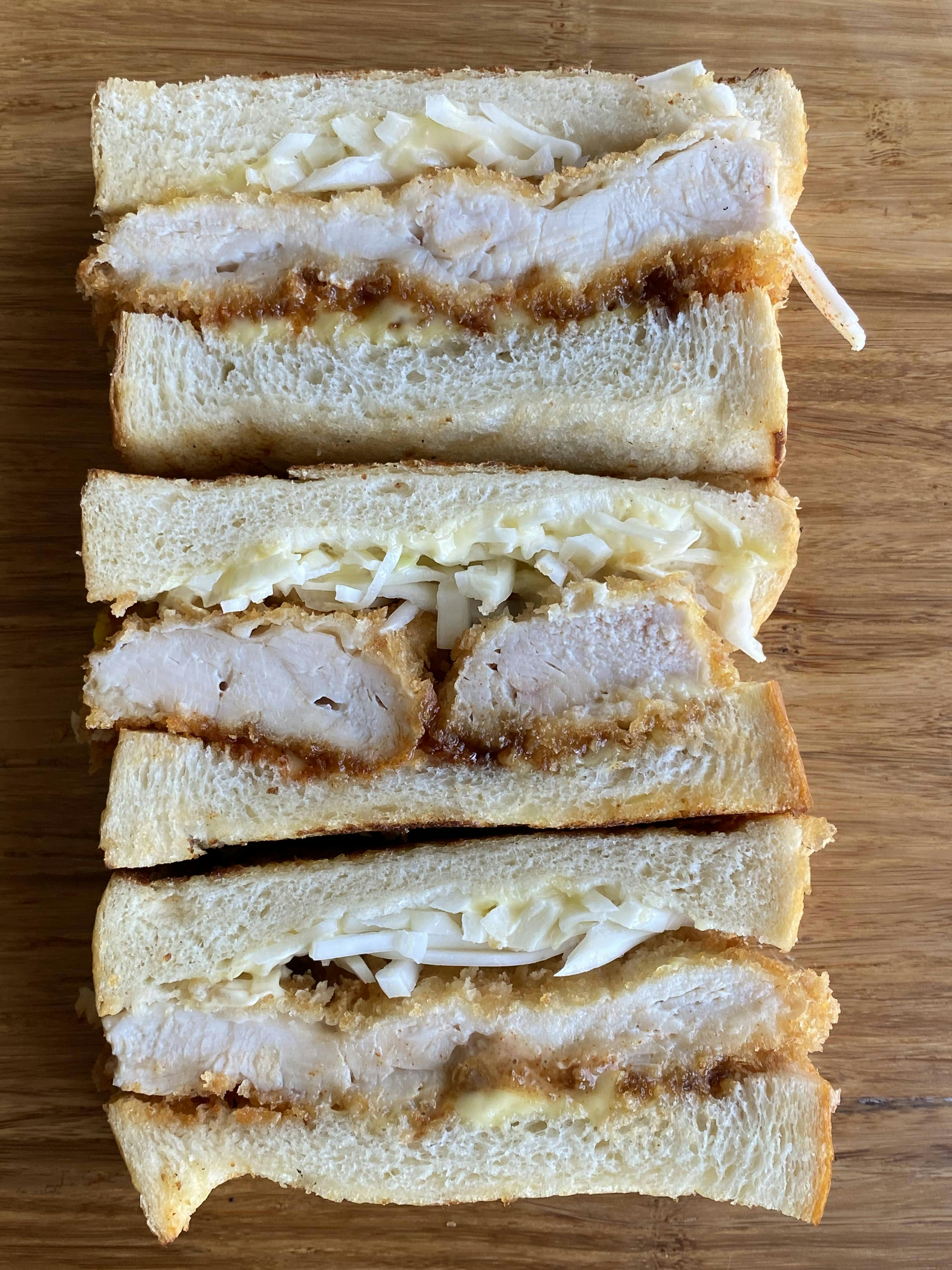 A similar well-known option is their Chicken Katsu which has thick pieces of cutlet layered with mayo, okonomiyaki and cabbage.
Katsupan has a Veggie sando option that is actually crafted using seasonal vegetables for those who don't eat meat. The current option is a crispy tempura zucchini with fresh slices of avocado.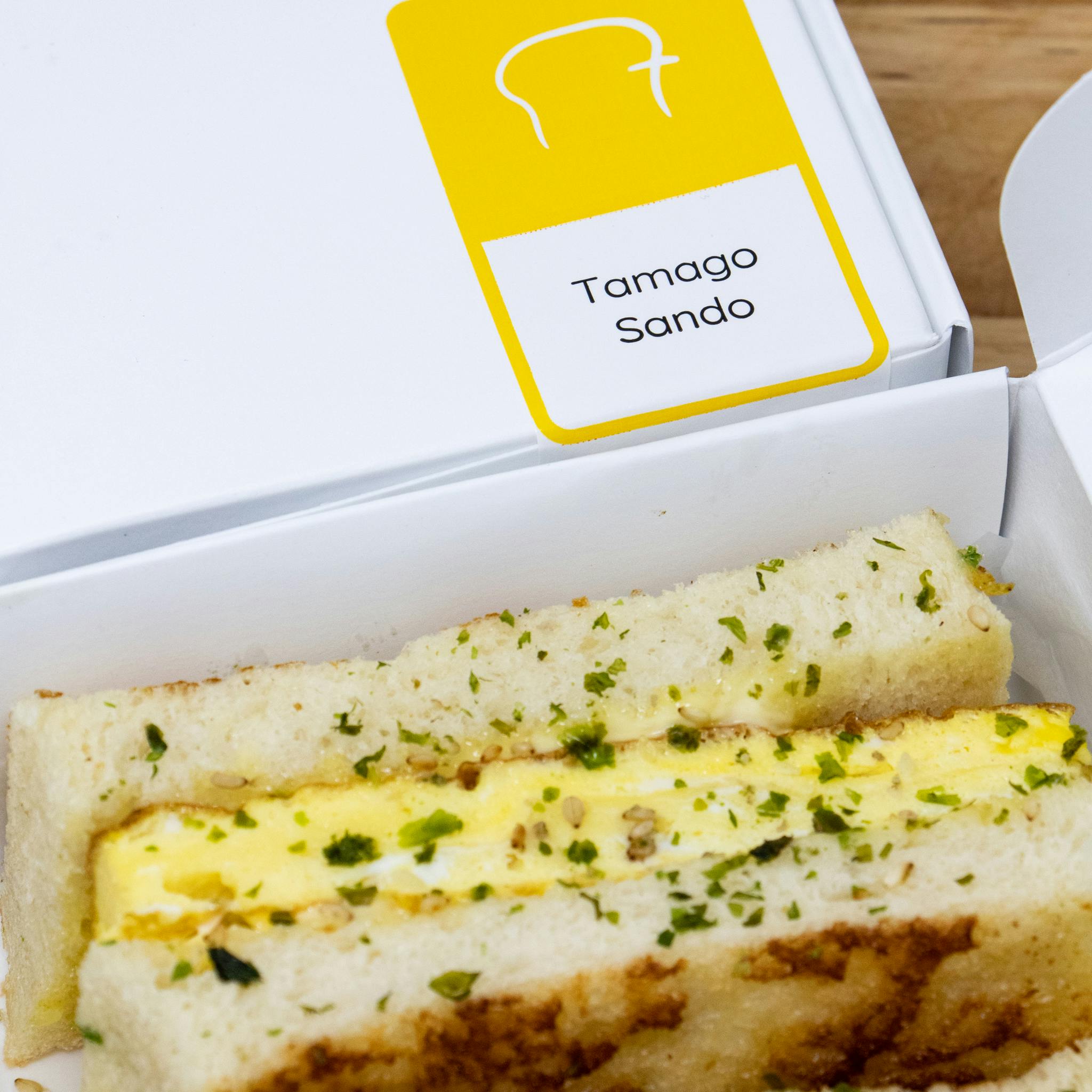 Egg lovers can rejoice over the Tamago sando. A thick fried egg rolled while cooking to create a pillowy texture made with green onions and Japanese Dashi.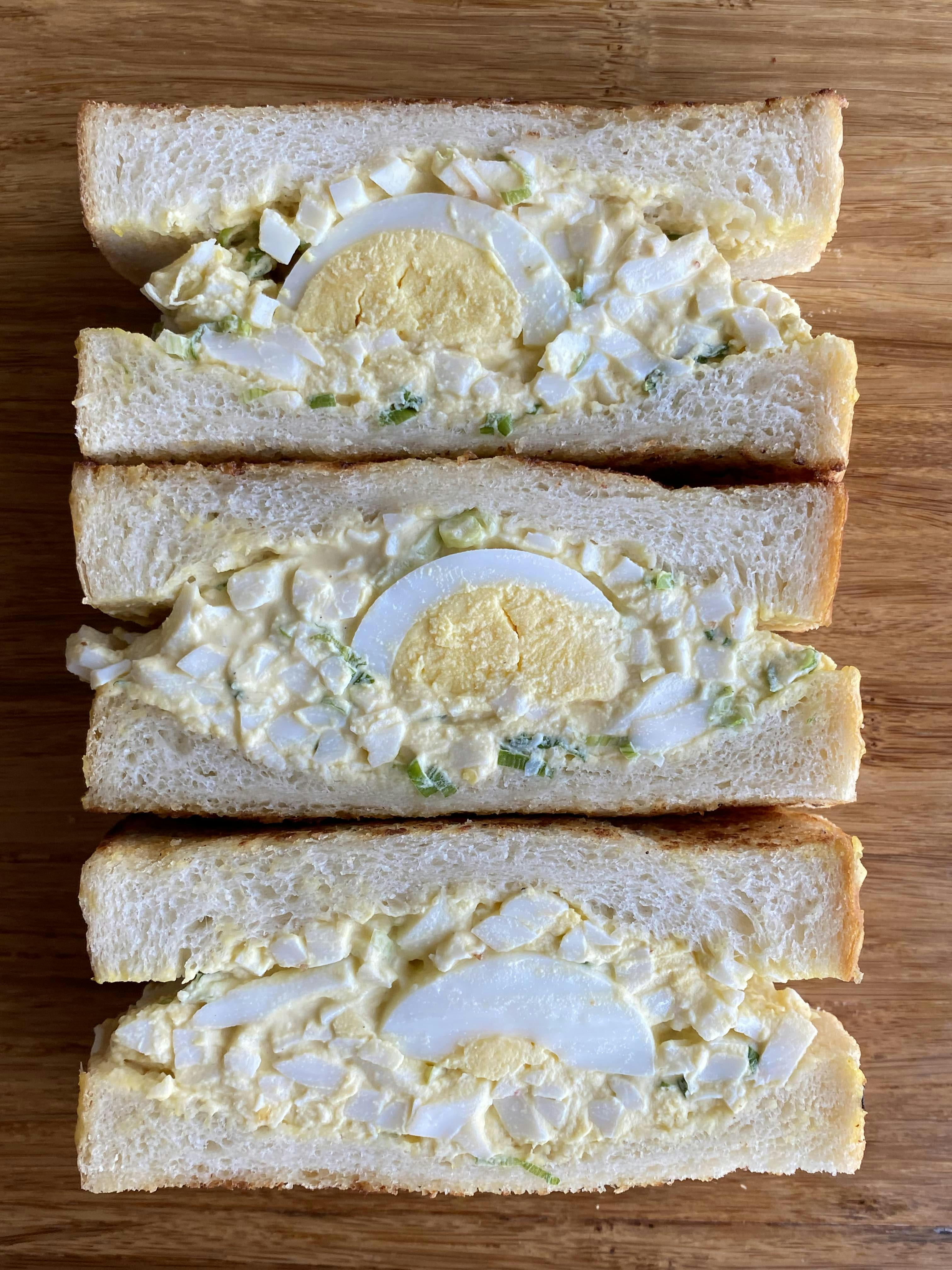 If you're an egg lover looking for something a little more creamy, order the Egg Salad sando to enjoy its seemingly melt-in-your-mouth texture.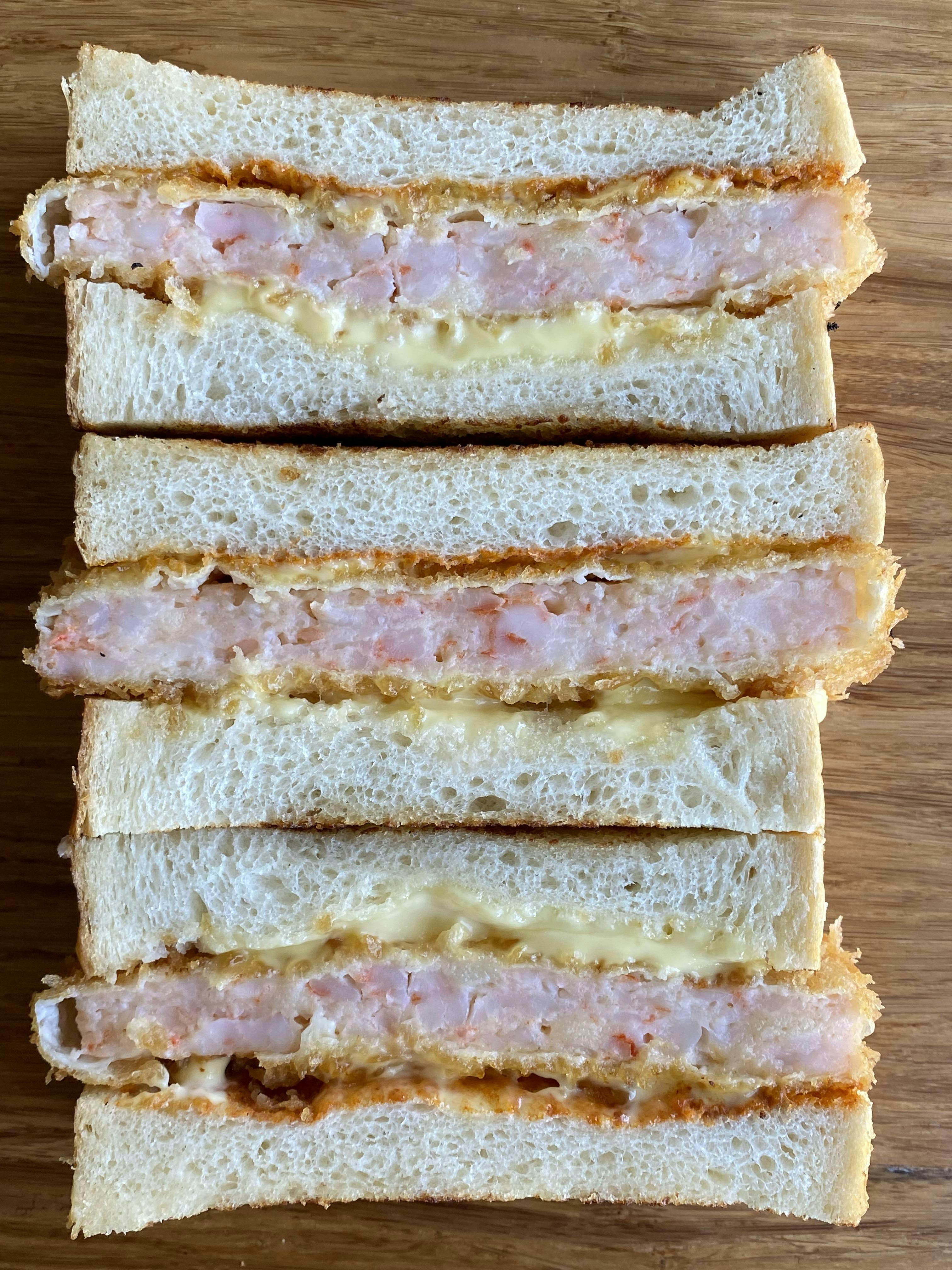 Despite not intending to be known for a signature menu item, Shin says that the Prawn Katsu sando has proven to be a crowd favourite. Filled with chunks of juicy prawns breaded and fried, layers of their red chili sauce and mayo further tie the flavours together.
Shin notes, "It is also one of the simpler items on the menu, which aligns with our ethos. Delicious, simple food done really well."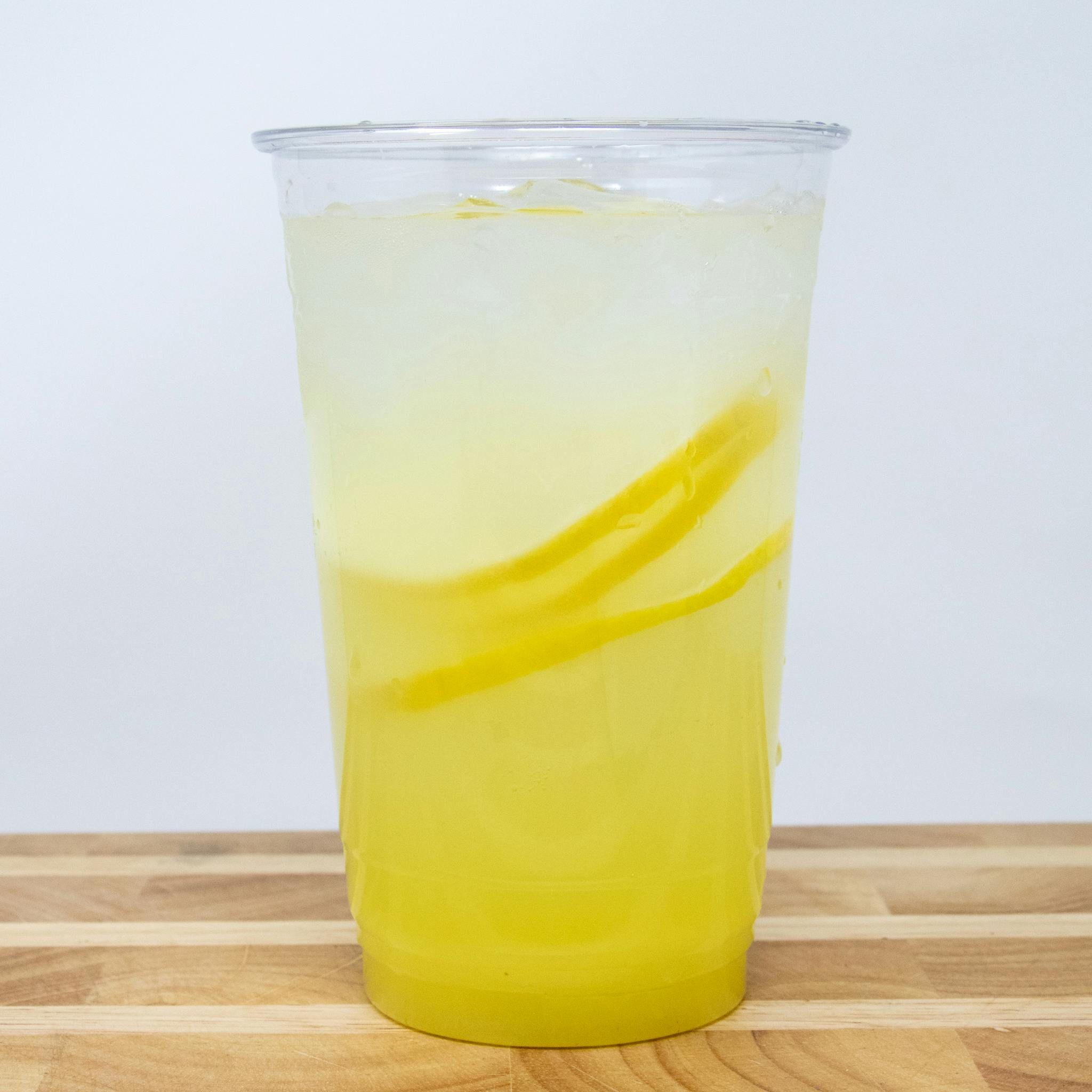 Find pineapple, peach and lychee lemonade made in-house to quench your thirst and perfectly accompany your sando order.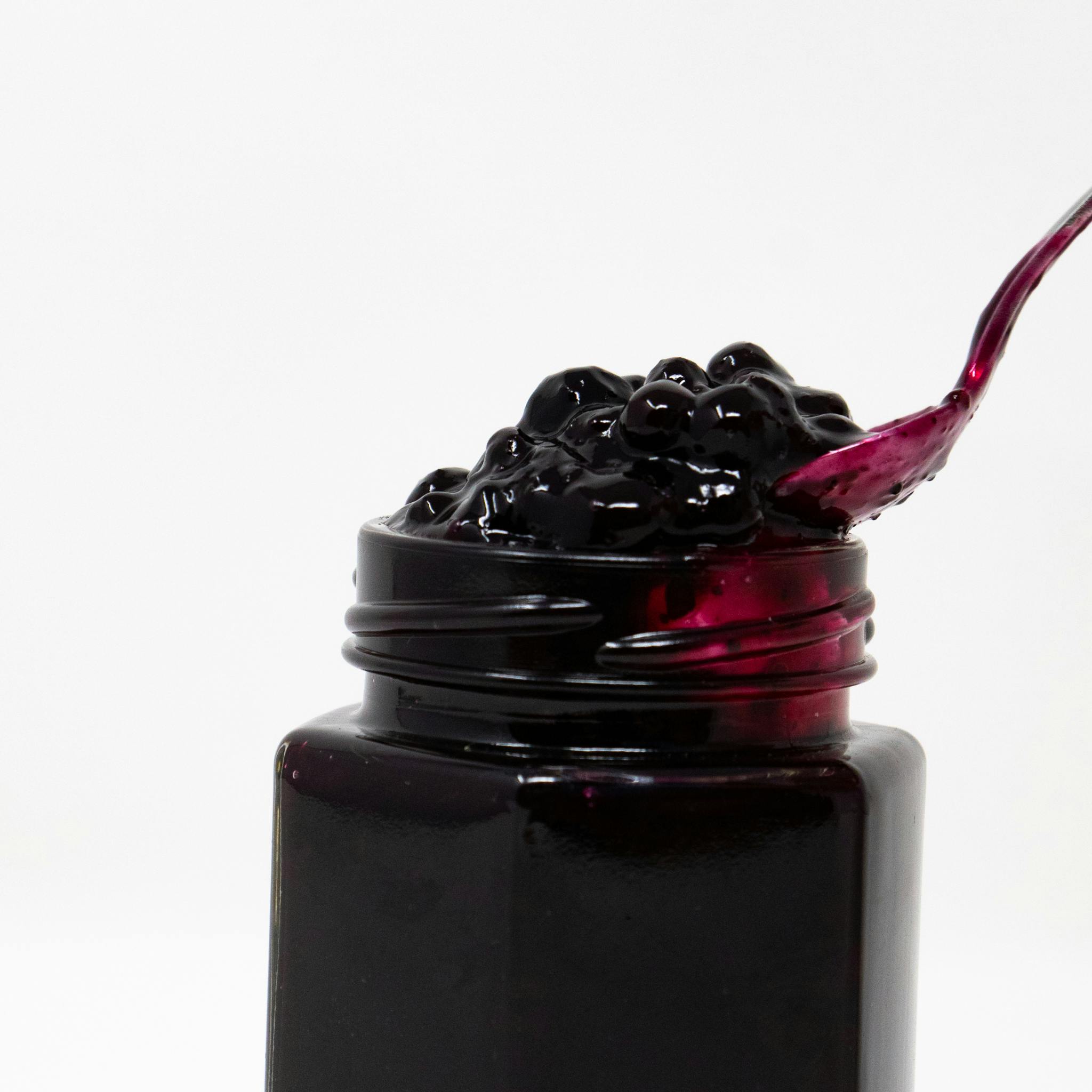 Speaking of the perfect accompaniment, for a sweet slice of shokupan at home, you can also select from several house-made jams: Matcha Milk, Vanilla Milk, Wild Strawberry and Blueberry Honey.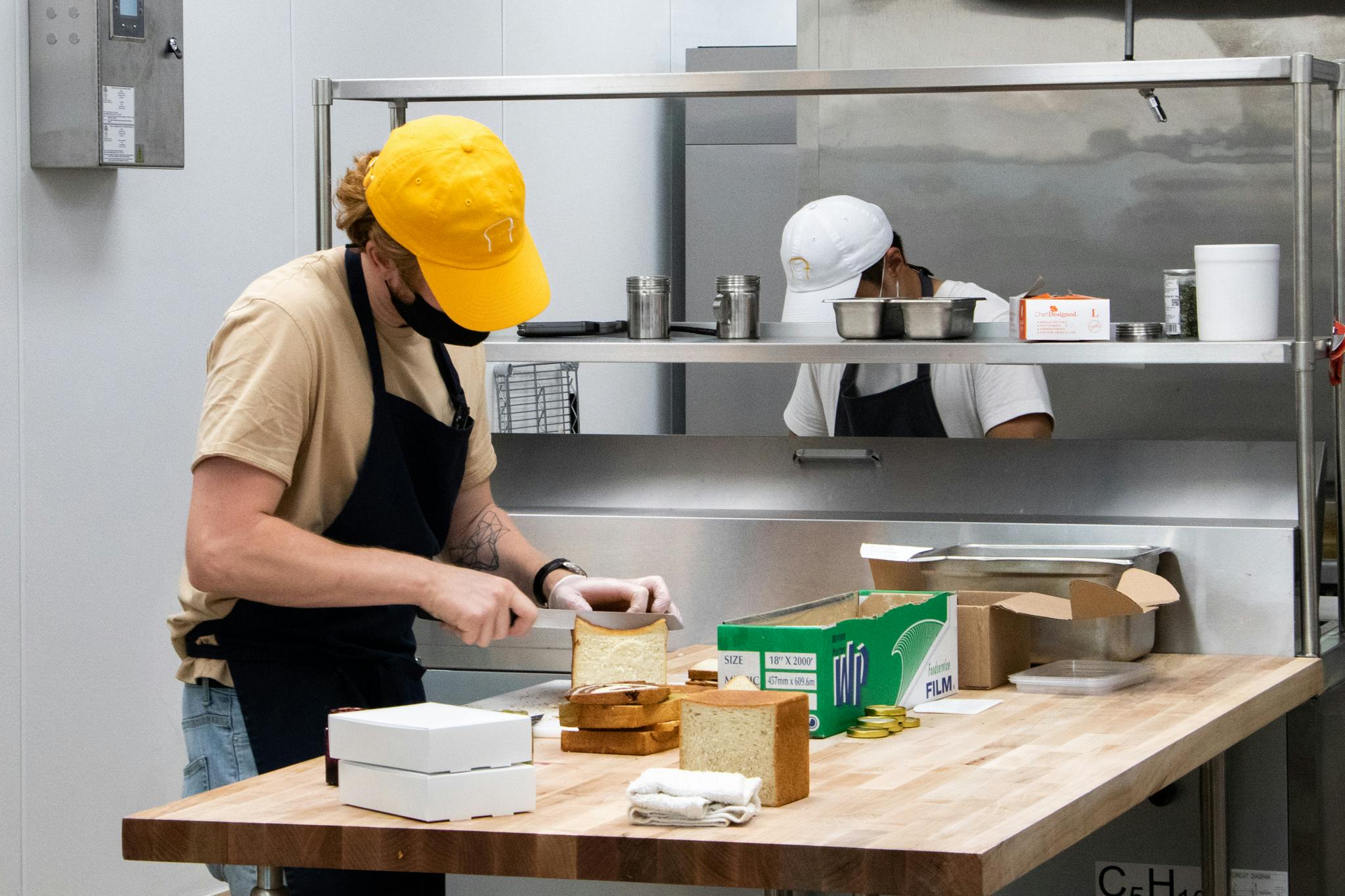 While maintaining a smaller menu to focus on consistently executing their offerings, Katsupan also plans to release a Furūtsu sando which is made with fruit and a limited time only Japanese Wagyu sando in the near future.
Keep an eye on Katsupan by following them on Instagram and make sure you don't miss out on the upcoming Japanese Wagyu sando.
Katsupan is open Tuesday through Sunday from 12 p.m. to 9 p.m. at 3262 Midland Ave within Skycity Shopping Centre's outdoor plaza.