Goûter is an authentic French pâtisserie, boulangerie and chocolaterie that was founded by owner and head pastry chef Rodney Alléguède back in 2016. 
Just like their first location on Bathurst, this storefront on Eglinton carries the same products you'd find at their original store like freshly baked breads, viennoiseries, cakes and ice cream. The only difference is that this location offers a wider variety of savoury items like quiche.
The Space: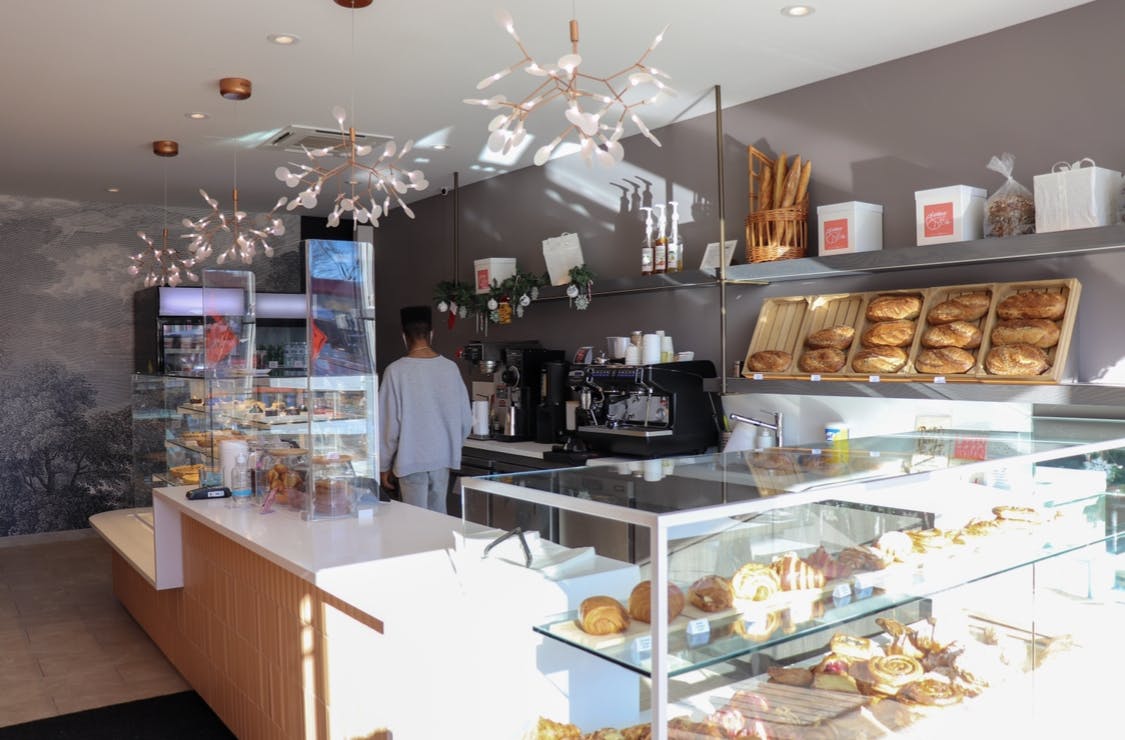 This second location is a bit smaller than the one on Bathurst but it's still able to house display cases of their croissants, viennoiseries, cakes, tarts and pies.
Their landlord, who also happens to be an interior designer, helped conceptualize the space's design. A huge window at the front makes the place a whole lot brighter, which complements the walls' colours, including a mural at the back.
The Food: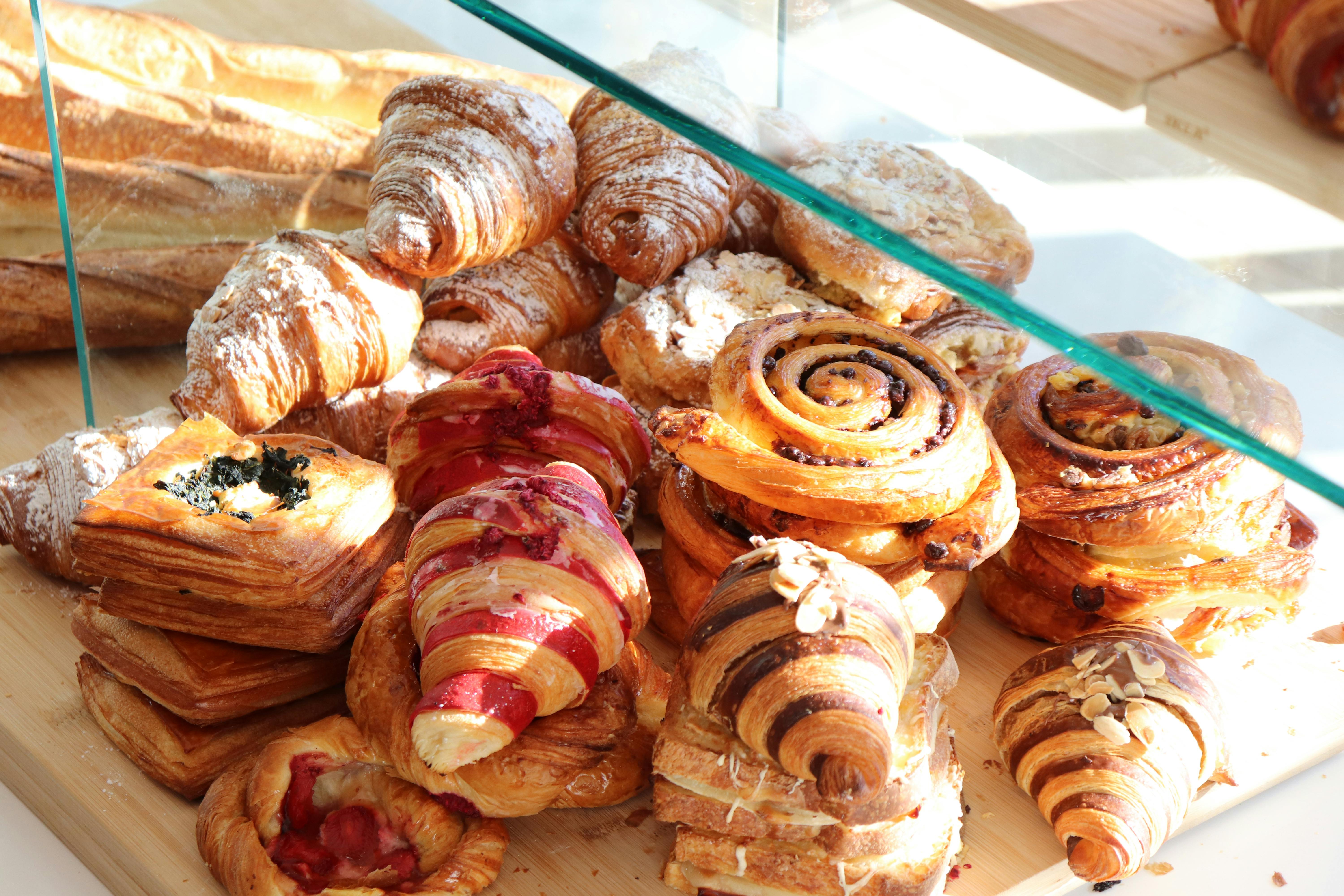 Alléguède studied culinary arts and hotel-restaurant management in Paris, where he ended up working at several Michelin-starred restaurants like Fouquet's, Le Violon d'Ingres and La Maison Lenôtre. 
With his training and experience as a chef, Alléguède is a master when it comes to making traditional French delicacies. He prepares and bakes everything daily at their Bathurst location, which is then shipped to their second location in the morning.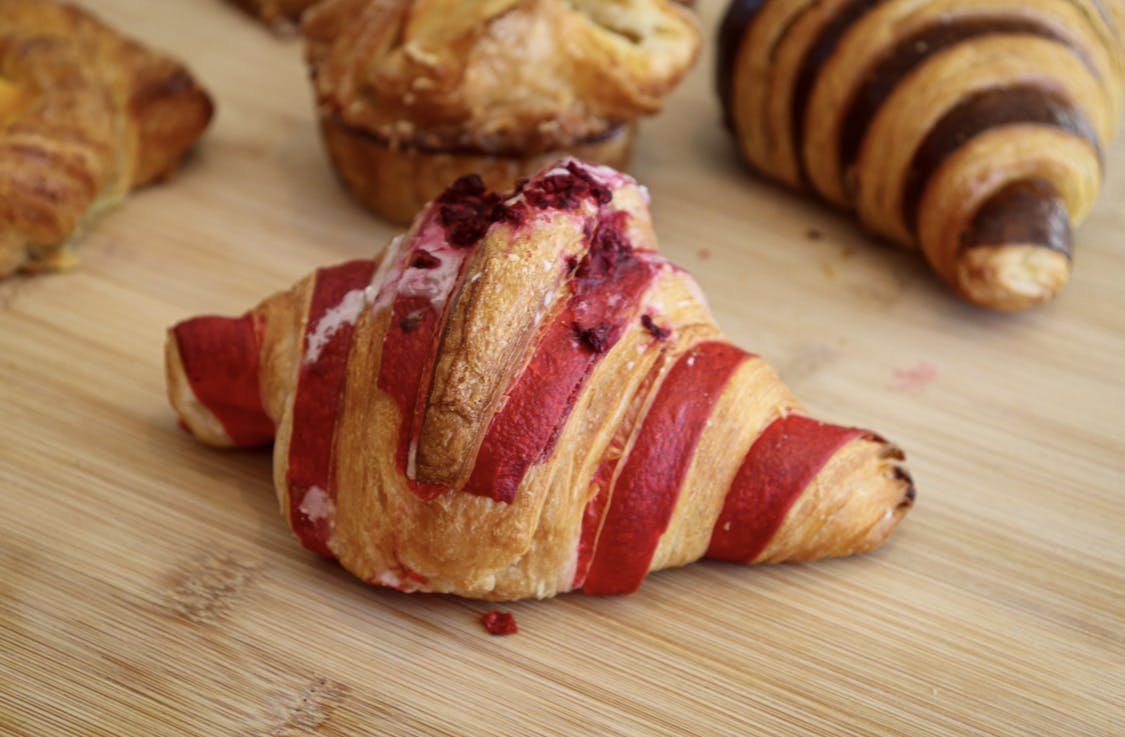 They have quite a few croissants to choose from including their Raspberry Croissant ($4) that's filled with house-made raspberry jam.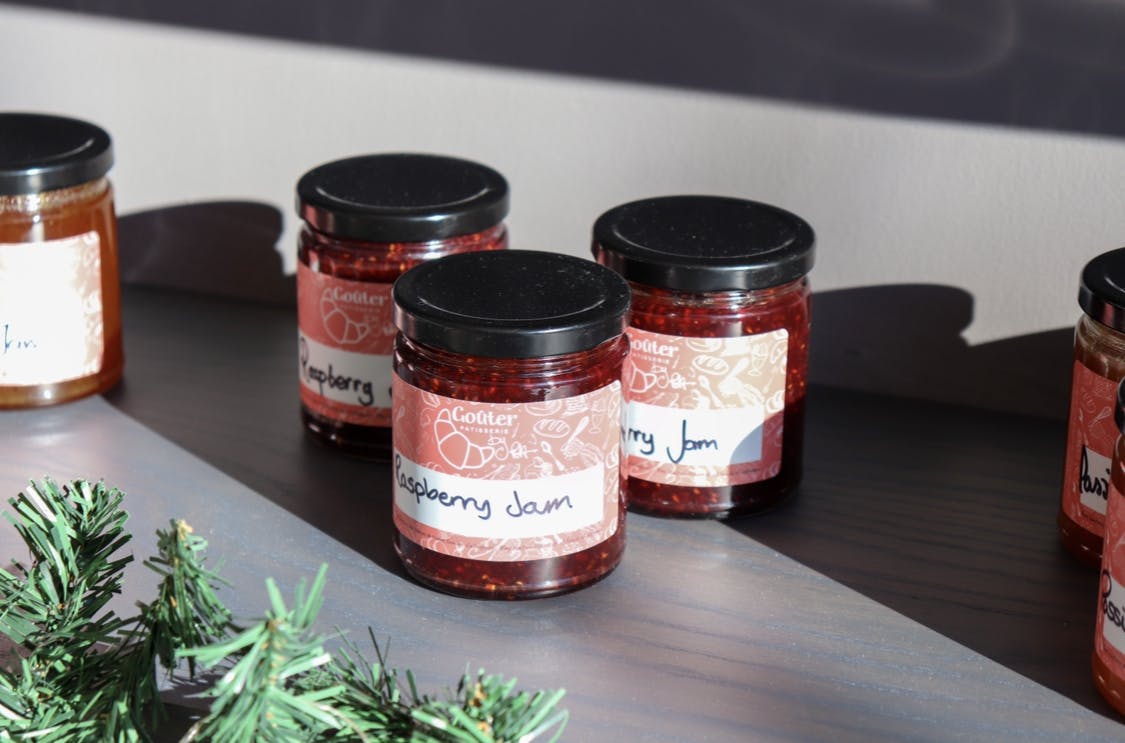 The jam is stored in jars which are available for purchase along with other fruit preserves.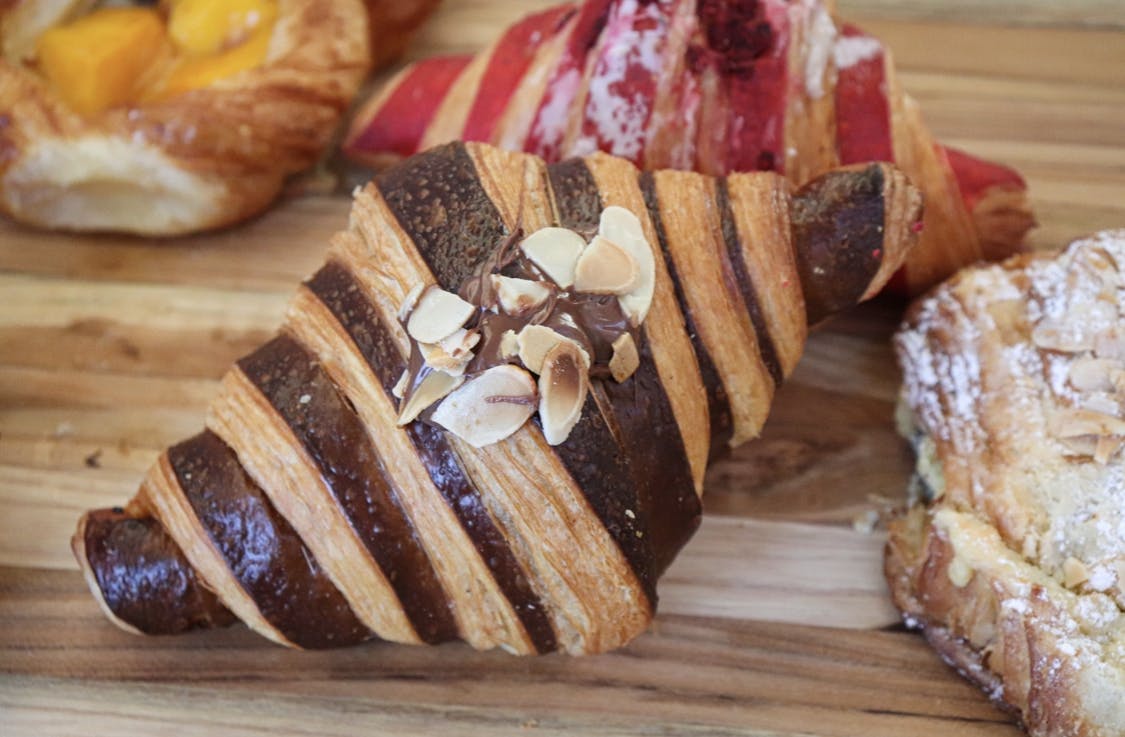 There's also a Nutella Croissant ($4.25) that's stuffed and covered with hazelnut spread, and topped with a sprinkling of hazelnuts and almonds.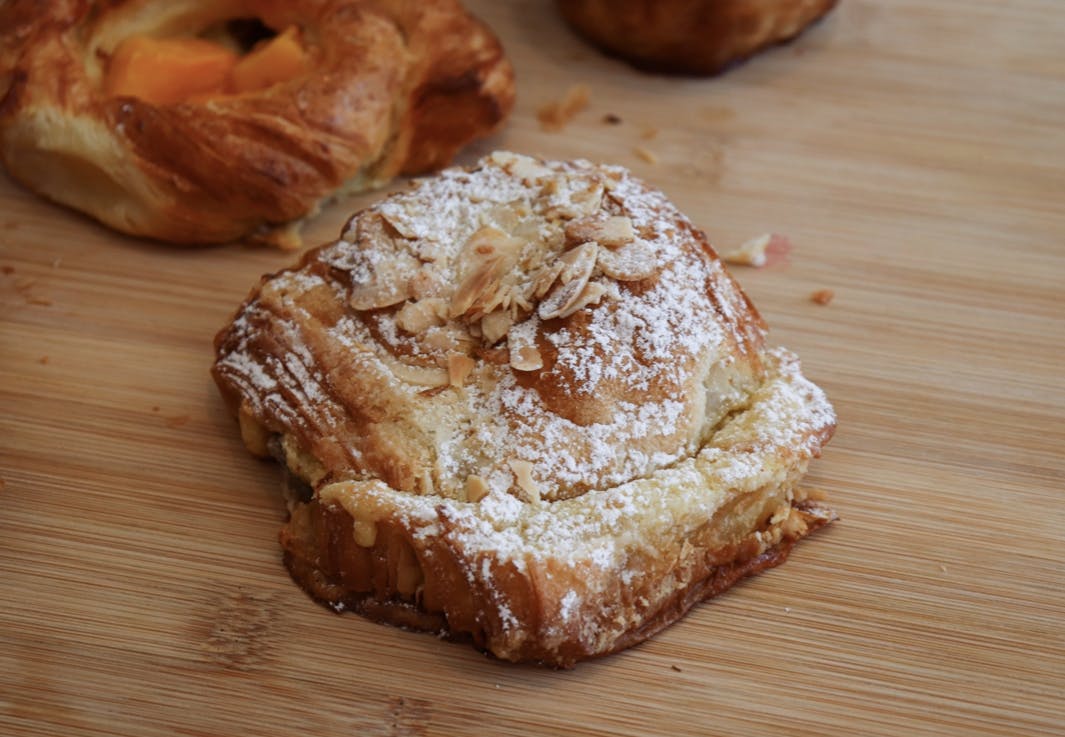 Their chocolate croissant is filled with a creamy almond custard and baked again which results in their Double Baked Chocolate Almond ($4). The pastry is crispy on the outside and gooey on the inside.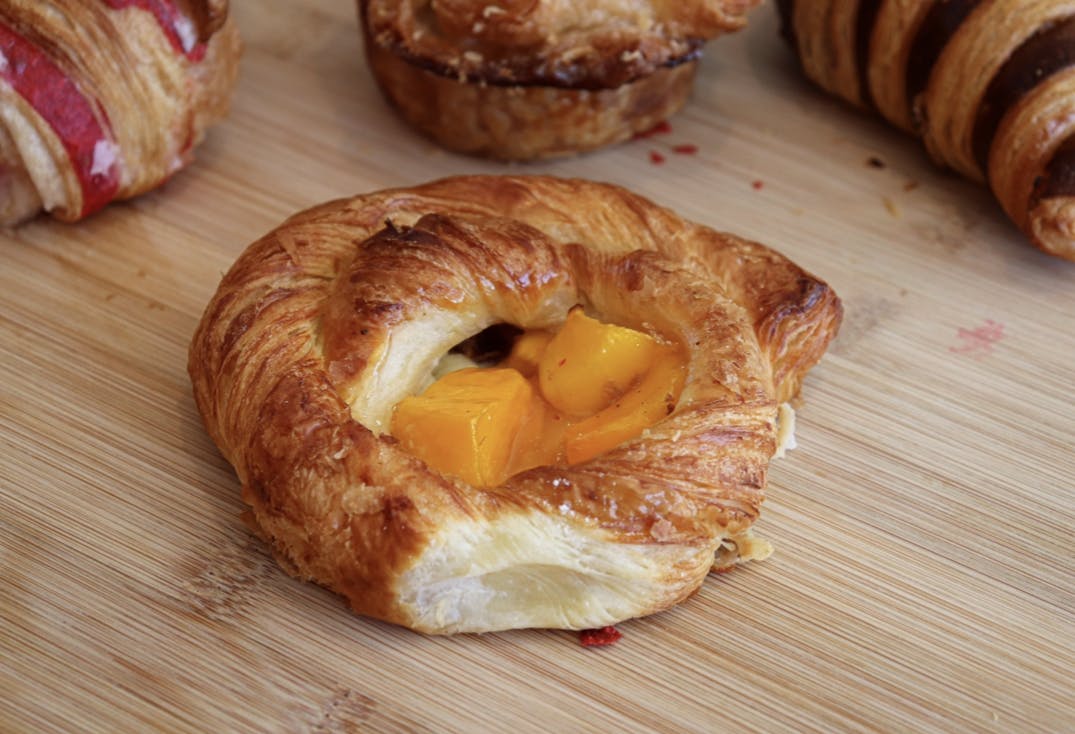 A Fruit Danish ($3.50) includes a pastry cream base with fruit toppings that change according to the season. This fruit Danish is topped with chunks of mangoes.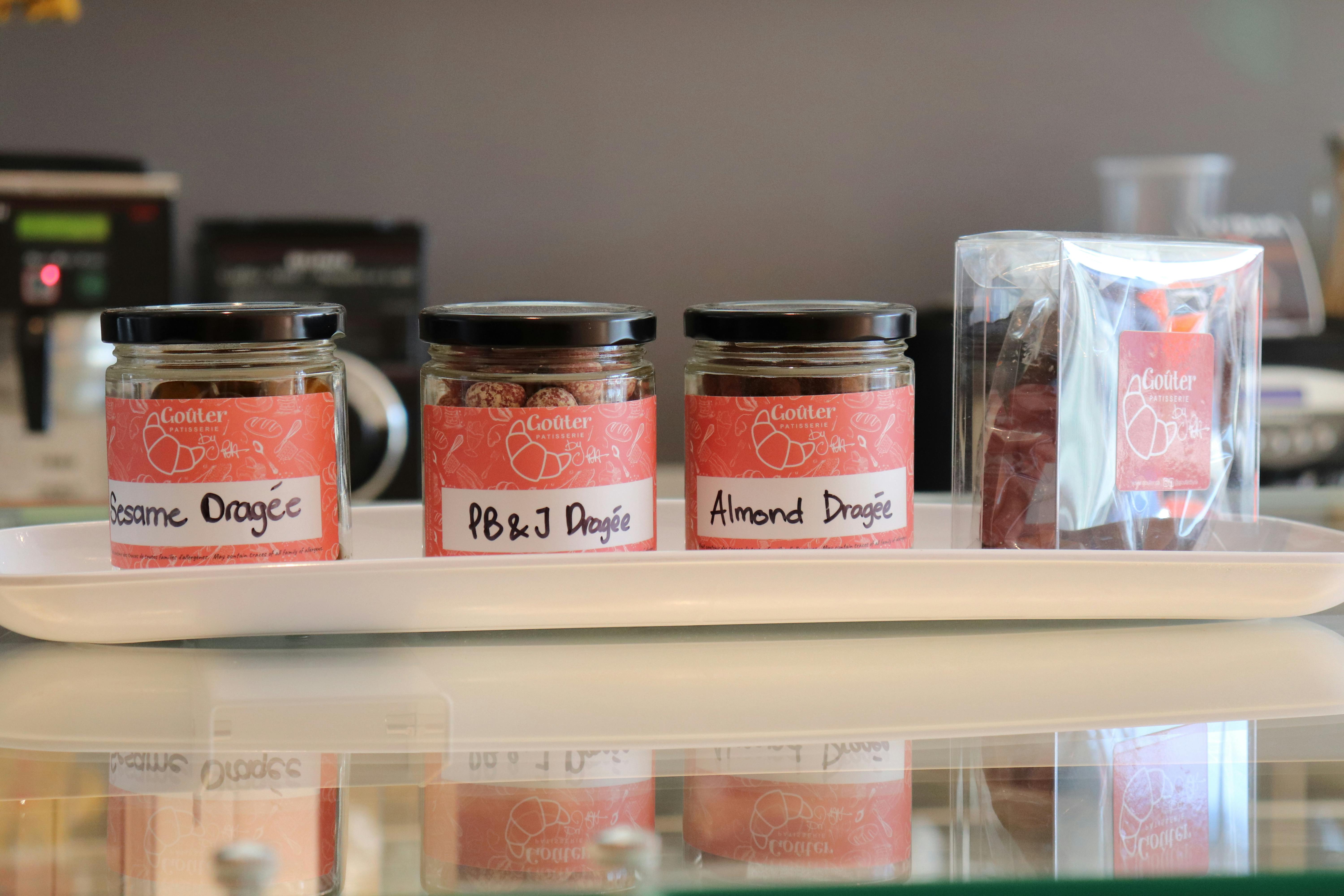 Dragées ($12.50) are made in-house with options like sesame, PB&J and almond for these chocolate covered candies.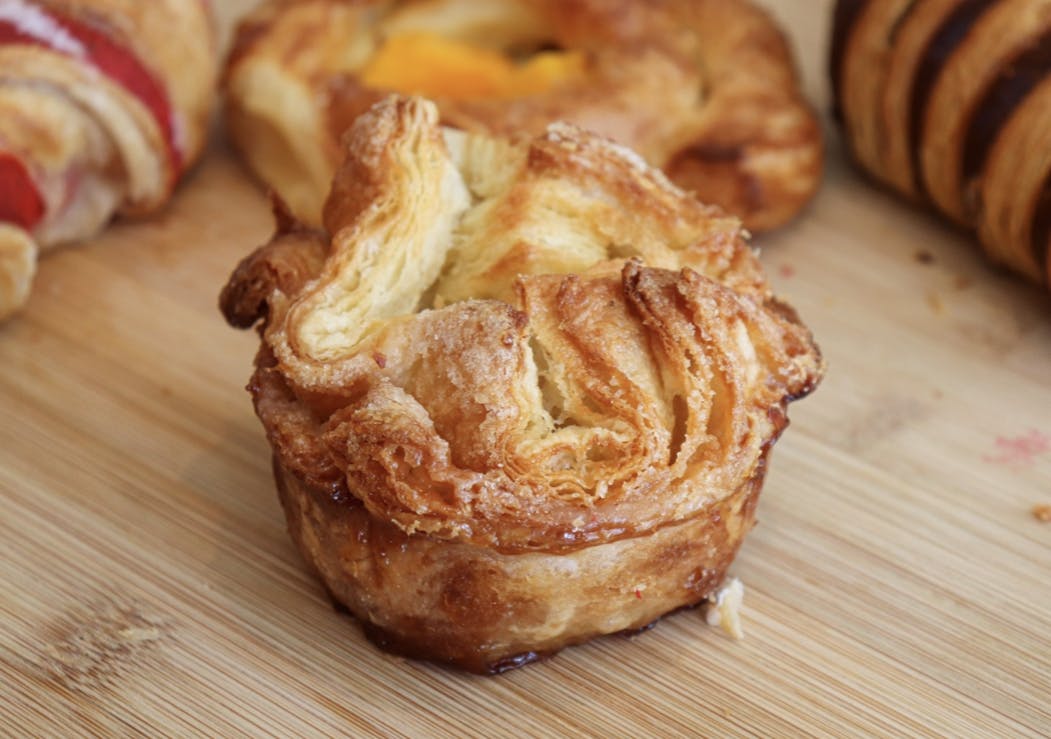 One of their top sellers is their Kouign Amann ($4). Bread dough is used instead of croissant dough, and is layered with salted butter and sugar. It's baked in a special tin where it caramelizes to create a crispy exterior and an inside that's gooey and sweet.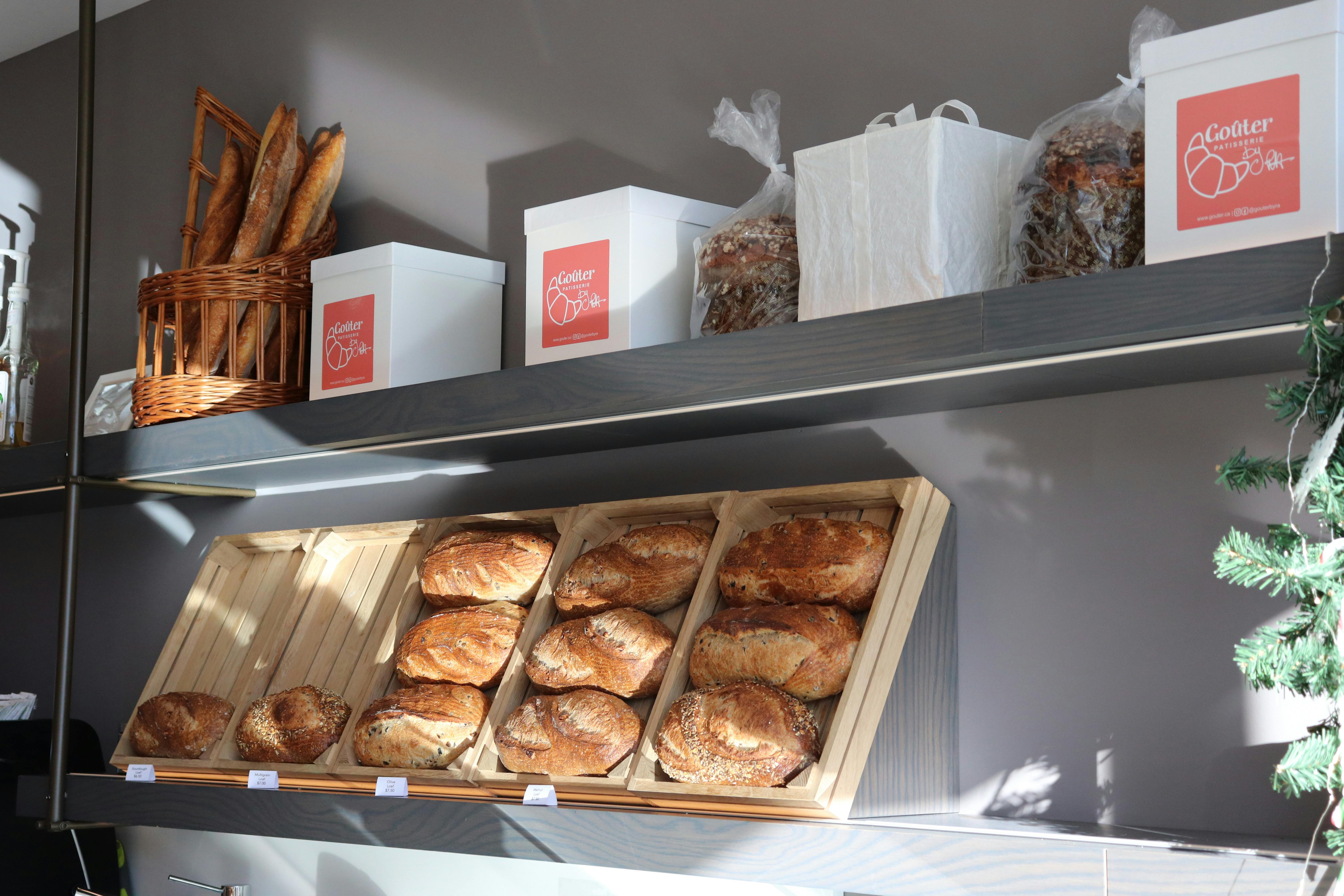 Freshly baked breads like baguettes ($3), sourdough and multigrain loaves ($7) are showcased as well along with homemade panettone ($40) for the holidays.
Their panettone was introduced to their holiday selection in 2019 and has since been perfected. The process to make this Italian sweet bread is long and takes them around three days.
Coffee beans are obtained from Propeller and Java, which can also be purchased in-store.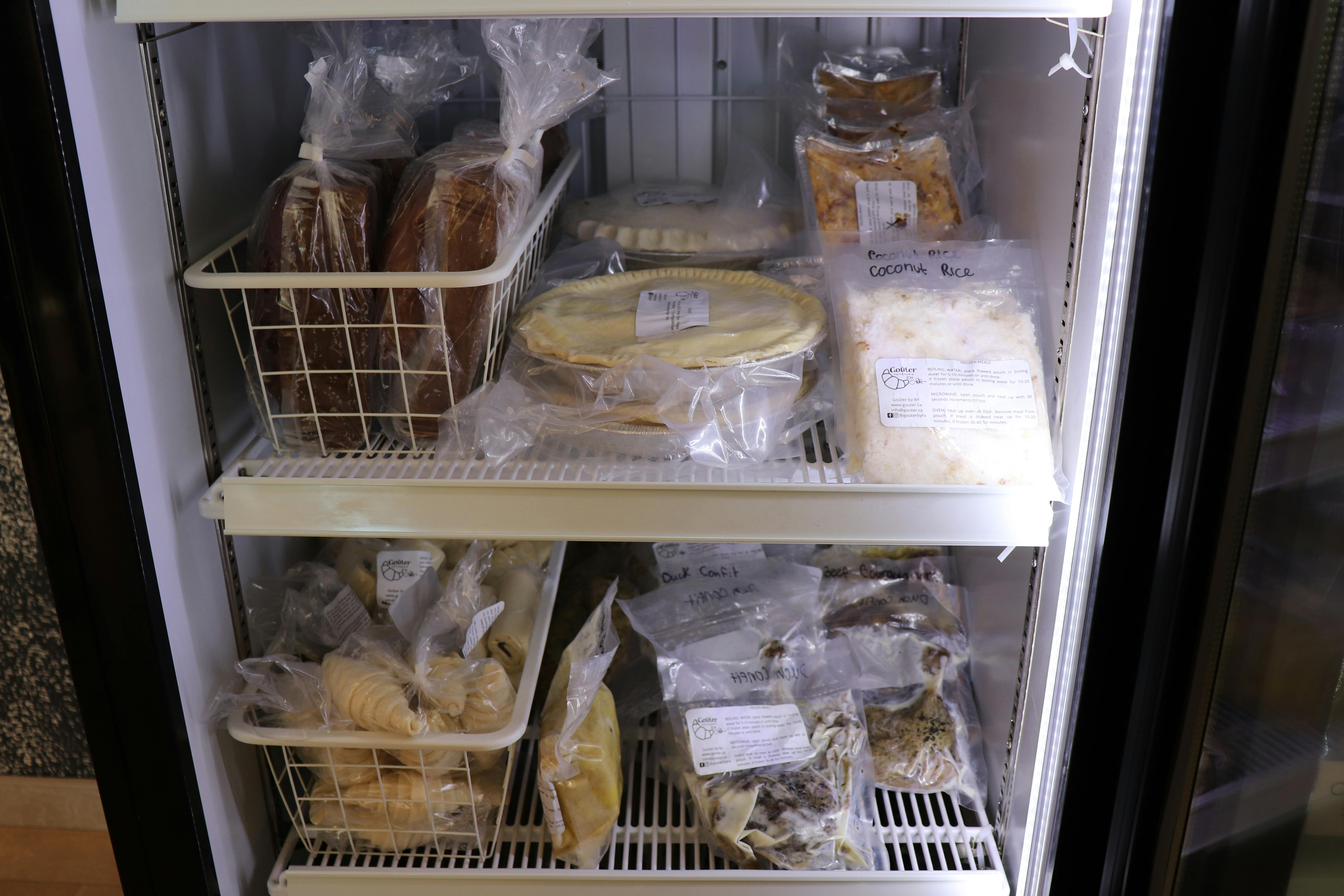 A freezer at the back stores tubs of their homemade ice cream and prepared meals, which was highly requested by customers due to the pandemic.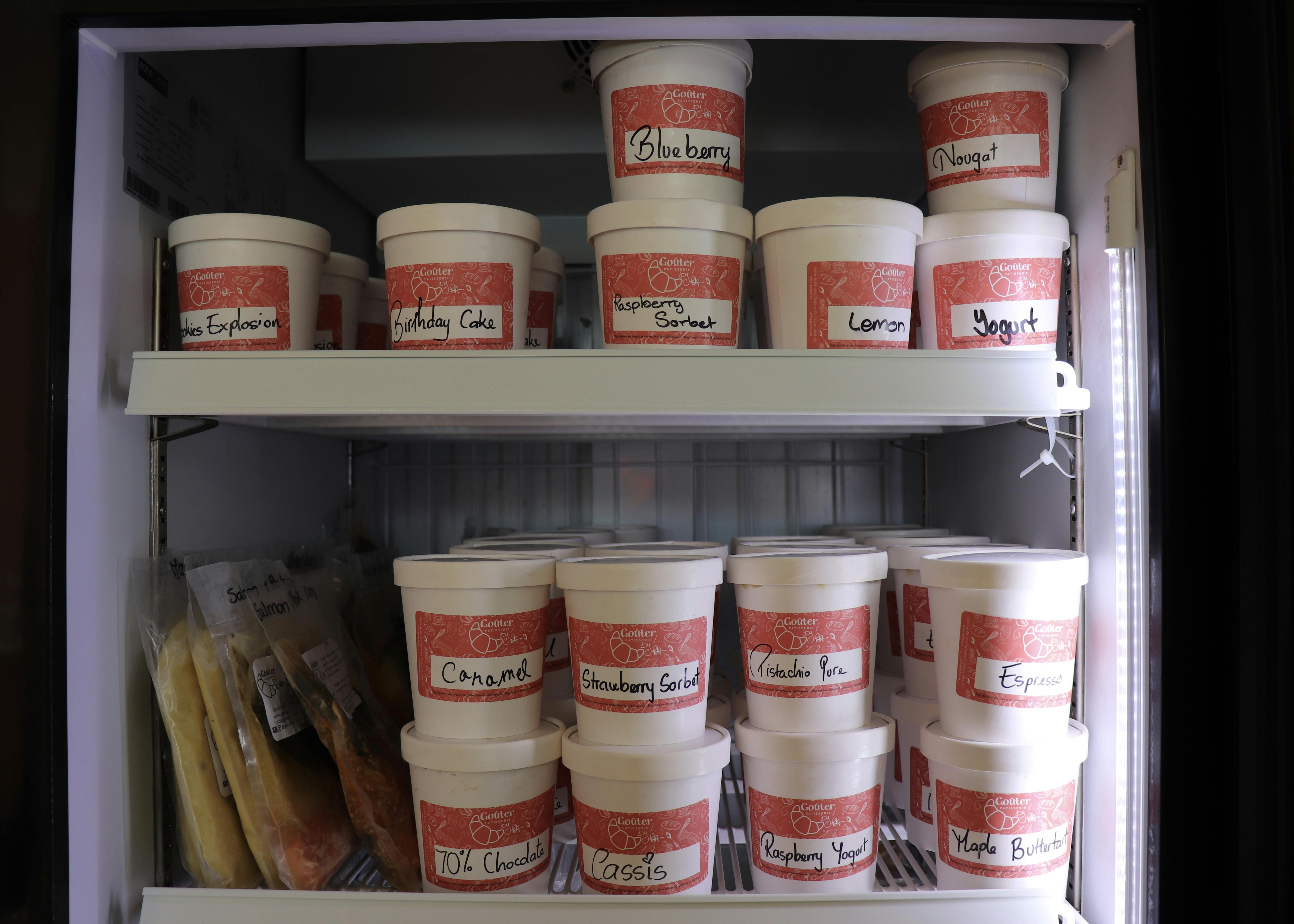 Goûter is a welcome addition to the neighbourhood.