"Food is primal and primordial," says Hawker's executive chef Jeff Merkel.
Stepping foot into Hawker is transportive; you're no longer in bustling Kensington Market but a calm, almost sacred space where chef Jeff and his co-owner, Darshan Daurka, want to provide a sanctum of nourishment for everyone who walks through the door.
Creating a sense of hospitality is engrained in the ethos of Hawker; they want guests to come in, create memories, and have experiences at their tables; Hawker wants their diners to connect intimately with their food. The cuisine here can be defined as vegan or plant-based, but it is really reflective of naturalism -- their food is slow, and the goal is to connect folks to the earth, with the menu acting as an extension of nature. Behind the scenes, cooking is an artistic form of self-expression for the Hawker team, and they treat each dish like a work of art.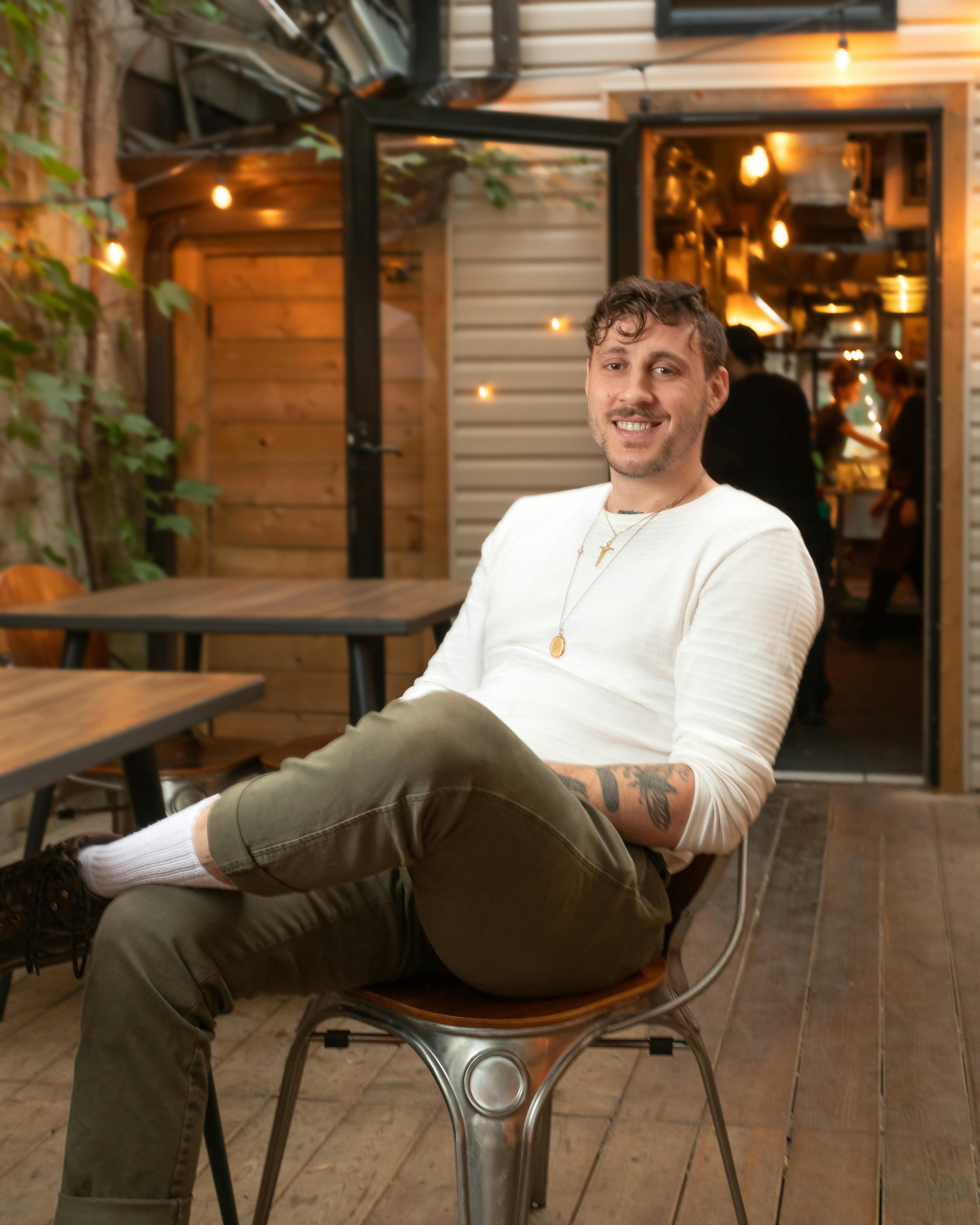 Hawker is co-owned by executive chef Jeff Merkel and Darshan Daurka. Jeff began his independent foray into the restaurant scene with a food truck in 2016, and by 2018 he had secured 291 Augusta Avenue for TVX (The Vegan Extremist). It was going great until the pandemic-era restrictions changed the restaurant landscape. It felt like he was pouring his entire soul into keeping TVX floating while getting absolutely nothing in return. In the last February lockdown, Jeff closed up TVX with no intention of cooking again; he pivoted into woodworking until food started calling him back. This time, he wouldn't return unless he had a partner (after being a sole proprietor for six years). He reunited with Darshan, a previous customer and now co-owner (and quite often the front-of-house), and Leah, now head chef, and together they launched Hawker.
TVX was a curry house, and chef Jeff is continually inspired by the flavour profiles in South Asian cuisine. He grew up eating a lot of diverse food from his childhood in Singapore, and that was engrained into his cooking style. Even dishes that appear to have no discernable South Asian profiles still have influence from that region via the ingredients used. That's not to say they aren't also using a lot of locally sourced products like birch syrup, spruce tips, sweet fern and even chaga tea. They want to utilize Ontario-found ingredients to emote different flavours and get people acquainted with the unfamiliar of our home environment.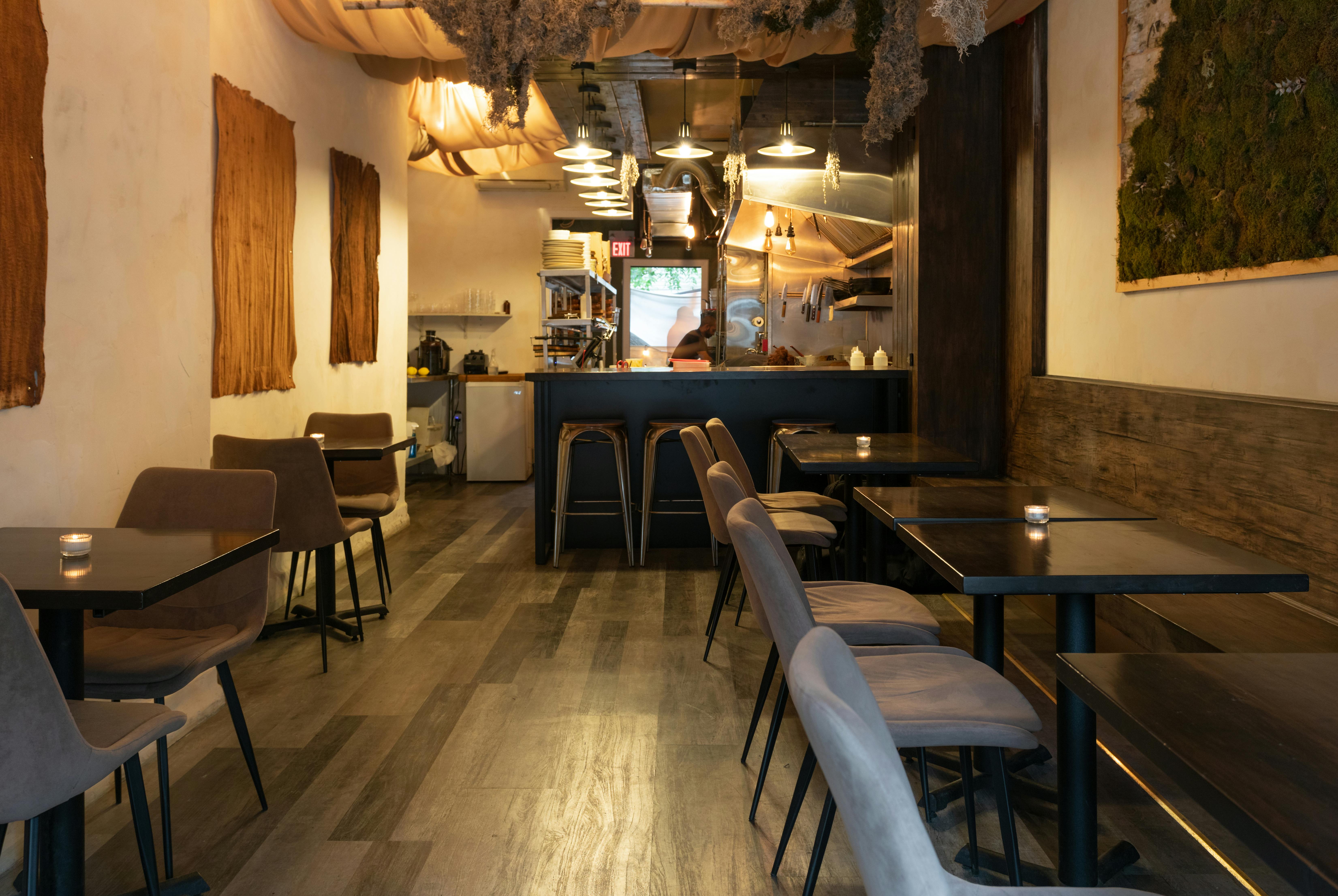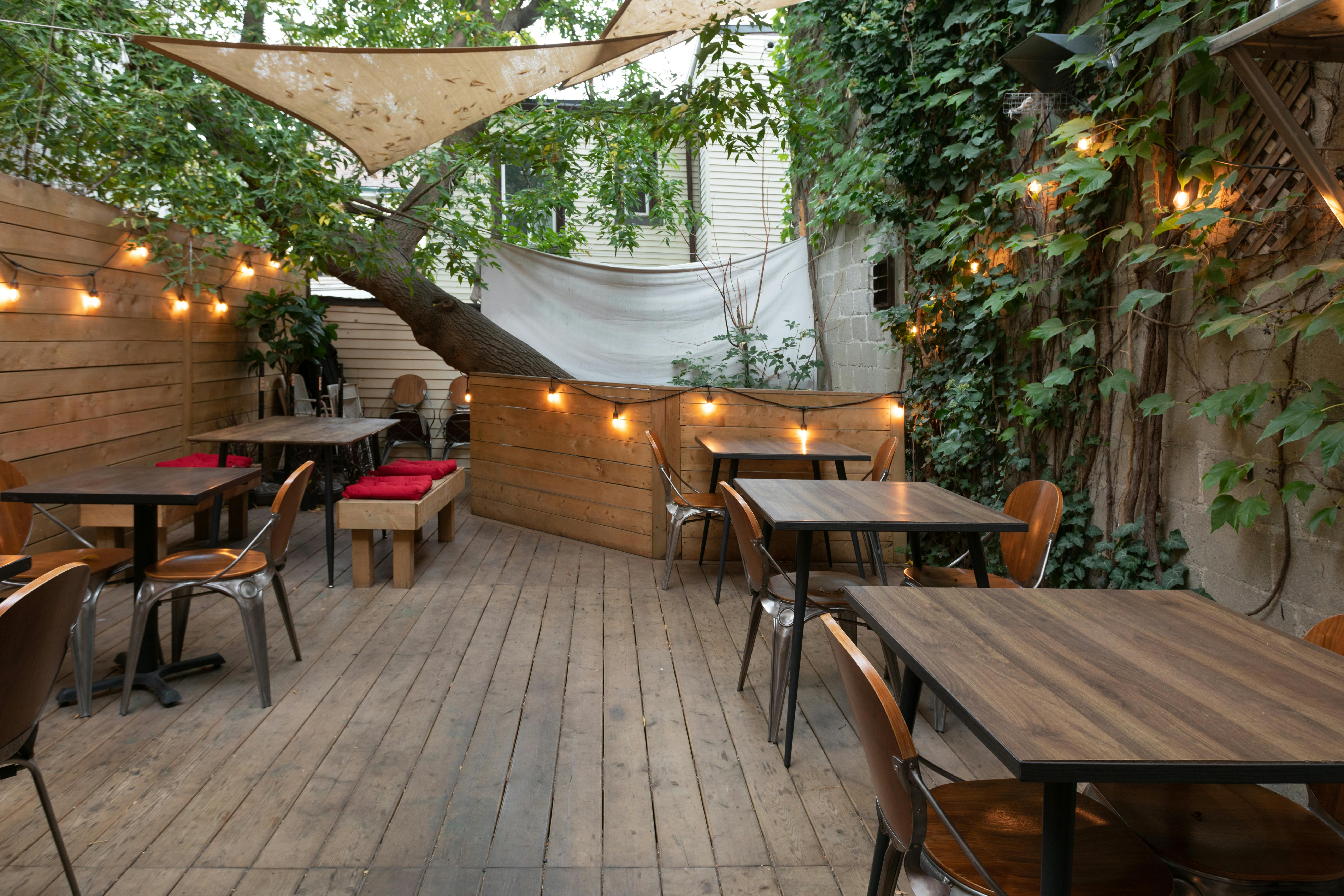 The naturalism spreads into the interiors as well; entering into the restaurant is like being welcomed into a warm cave with soft candles sitting on a handful of intimate tables, tree-fibre tapestries, Spanish moss, and dried wild sage as the eye-catching décor. They have a front patio sitting on one of the busiest streets of Kensington Market, an open kitchen where you can request to sit at the chef's bar to view your food being prepared and a stunning private back patio where the wood furnishings and warm lanterns act as a perfect backdrop to a summer dinner. Everything from the handmade ceramics to the warm natural tones has been thoughtfully curated.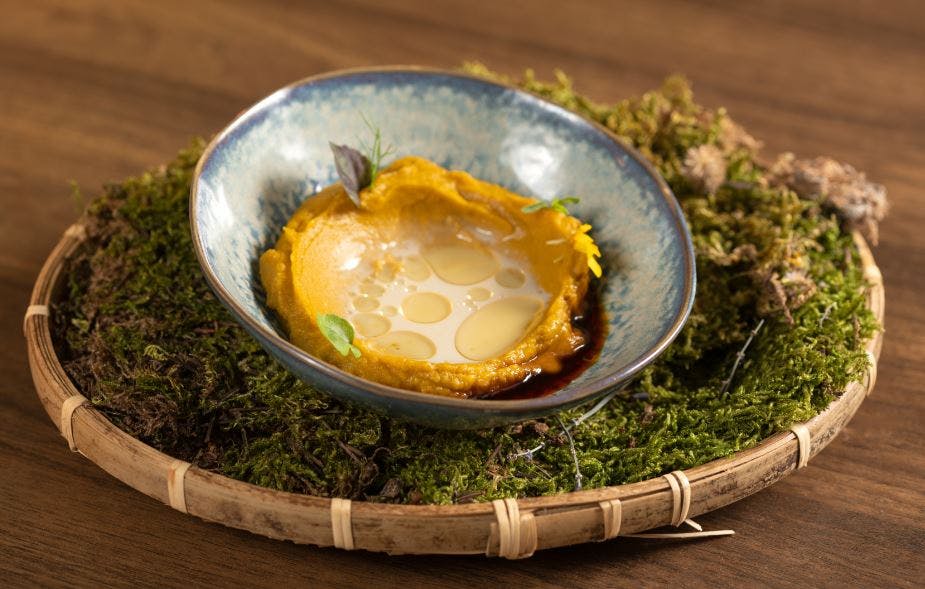 The Creek Bed is squash that's paired with spruce tips and topped with sage milk and spiced oil; the dish evokes natural scenes to bring people back to a place of connection with nature; it's perfect for autumn.
Perhaps the crown jewel of the current menu and one of chef Jeff's favourite dishes, God's Work uses runner beans or romano beans, (long thin green bean that are meaty and textural), with cream of pine nuts and a pâté of red pepper that are cooked down for 2-4 hours until they're caramelized.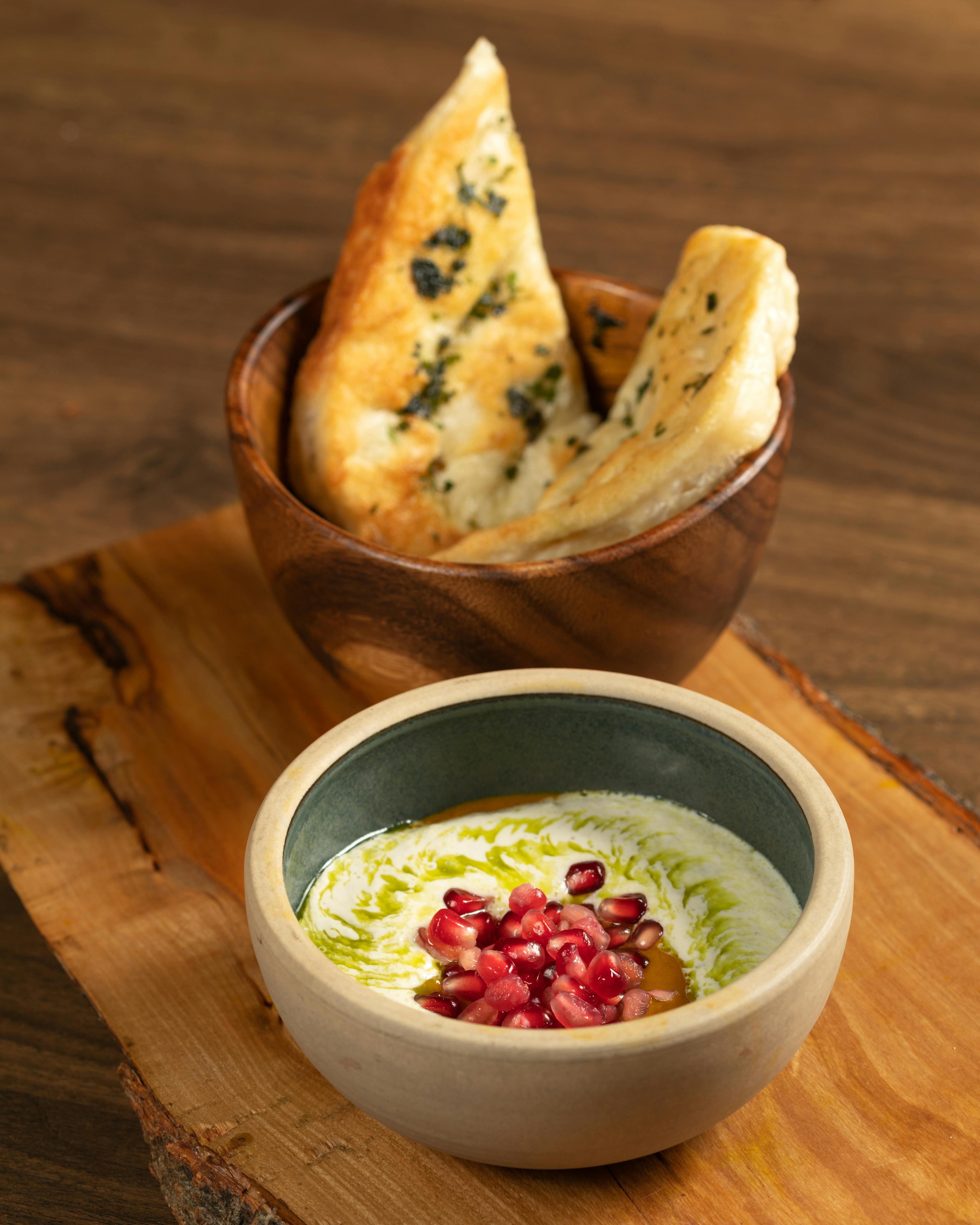 The Reap/Sow is a simple daal and raita; the raita is made out of fermented cashew and topped with mint oil and pomegranate, served with a side of roti (they call it roti here because of how it's prepared, but it has the structural and texture profile of naan).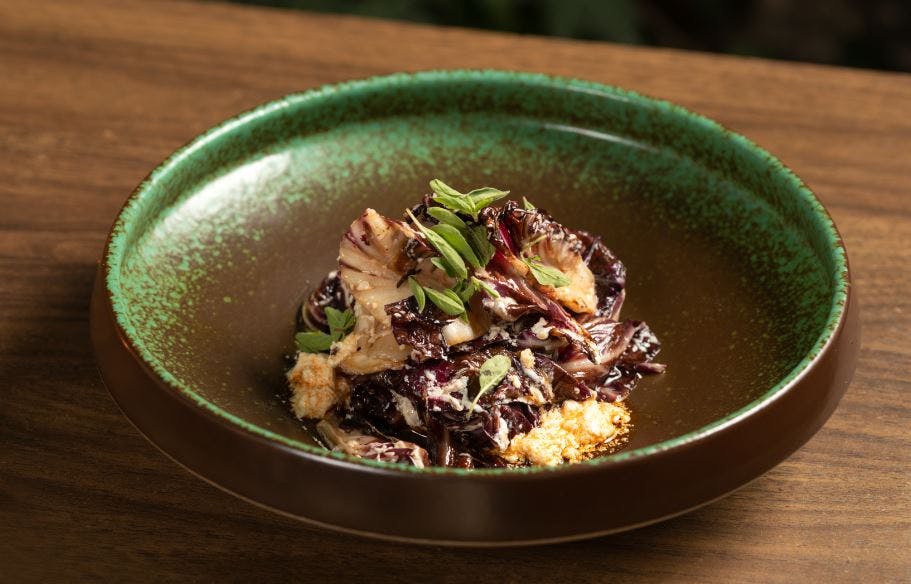 This dish is a warm salad of radicchio with a dressing of fermented cashew and a red-pepper oil (from the paste that Hawker makes for God's Work, they separate the oil from the paste and use it for the salad dressing) and top it with fresh marjoram.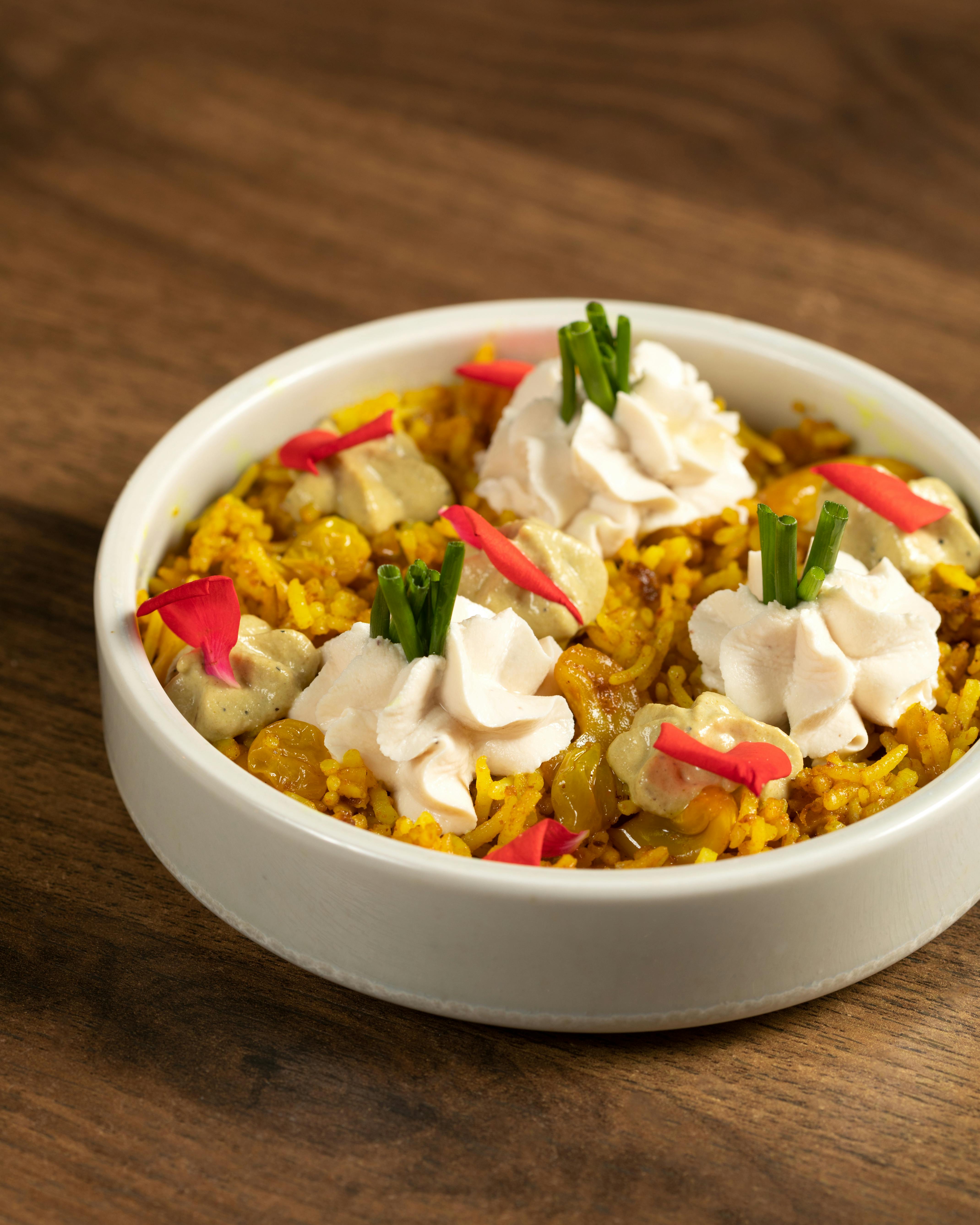 Called the Starry Night, this dish is a simple biriyani with cashews and two different sauces; smoked poblano paste/crema and topped with lavender oil tableside.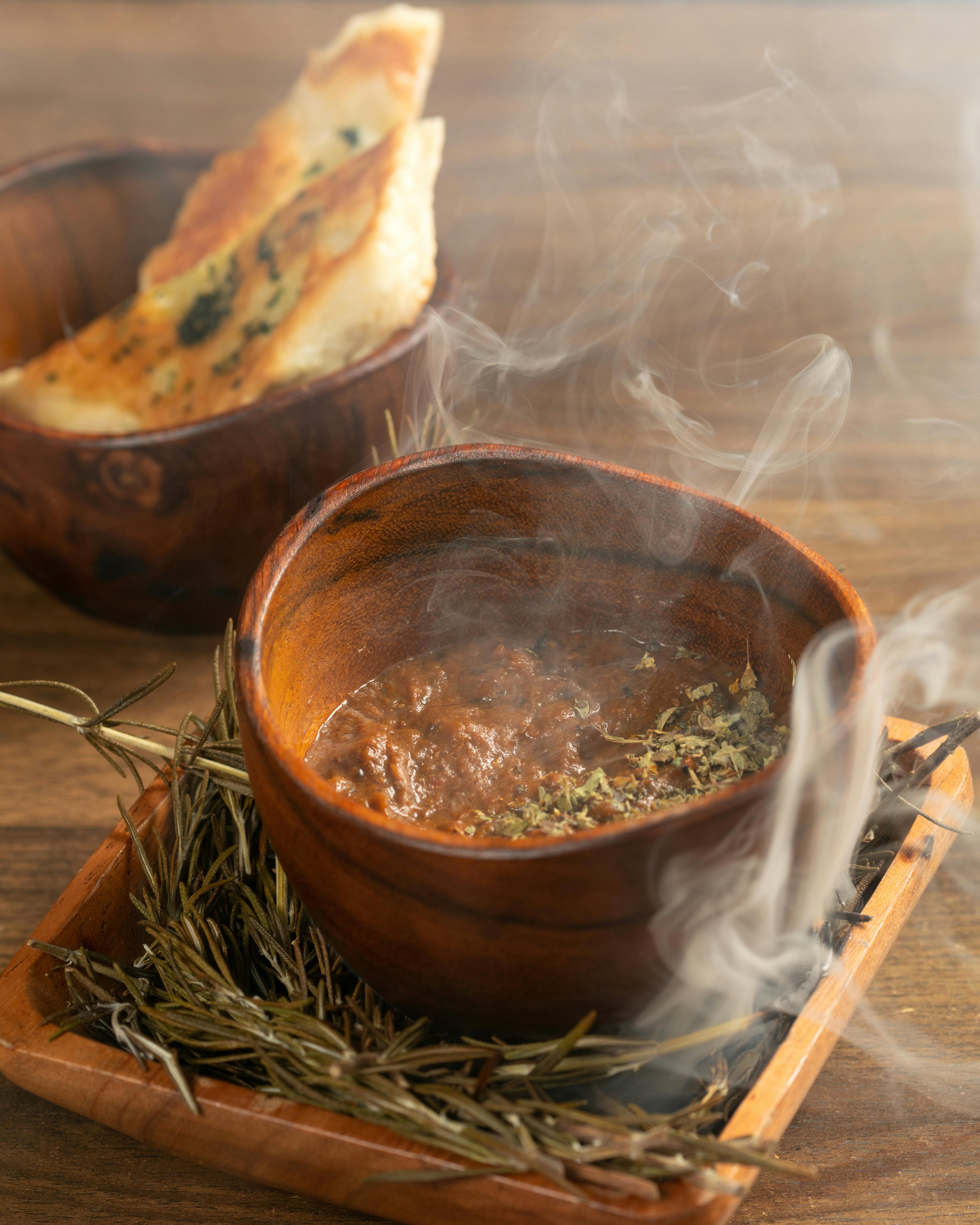 Called Bushfire on the menu, Think: baingan bharta; eggplant is smoked with rosemary ahead of time (and smoked table-side for showmanship), then topped with Mexican oregano and served with Hawker's roti/naan.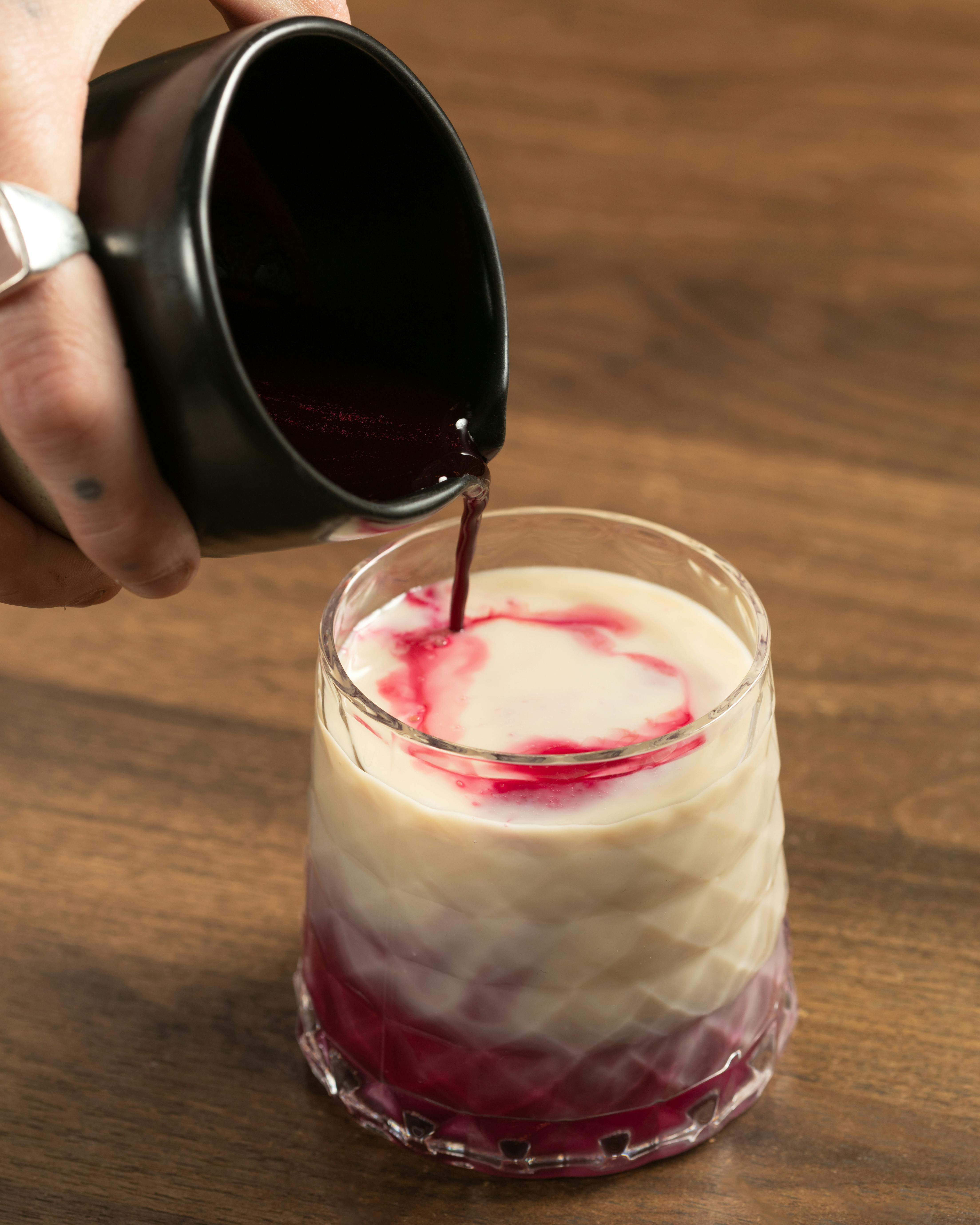 It's hard not to order this when you see another table get it; the Repentance cocktail is comprised of oat milk infused with sage and locally foraged sweet fern, then topped with beet juice and mixed with whisky. You can get this drink virgin as well, which is my personal favourite drink on the menu.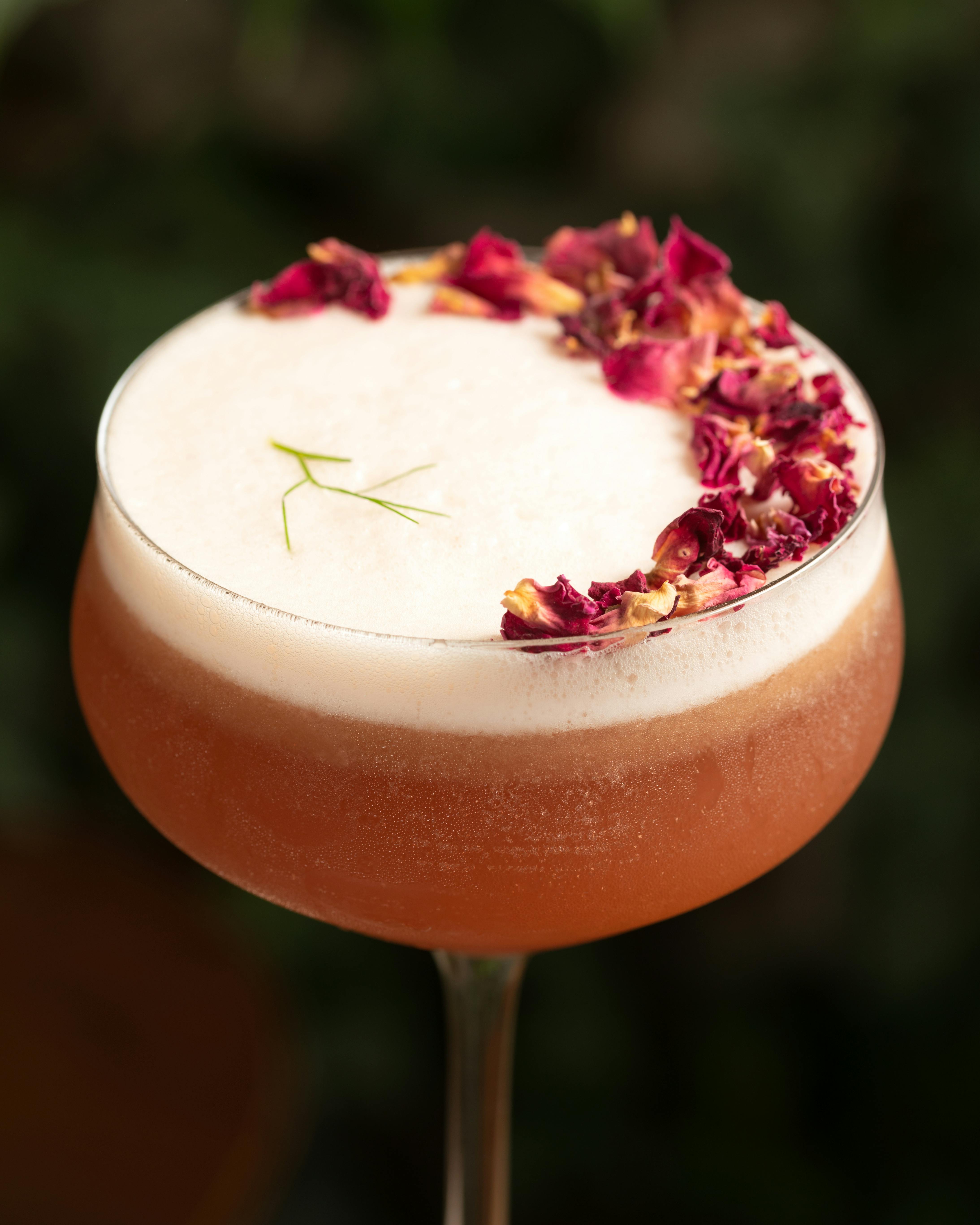 Hawker's stunning and most popular cocktail, the Resonance is floral and fruity, with strawberry, lavender and earl grey being the main notes. They freshly juice strawberries, infuse cold brew with earl grey and simple lavender syrup, then add tequila.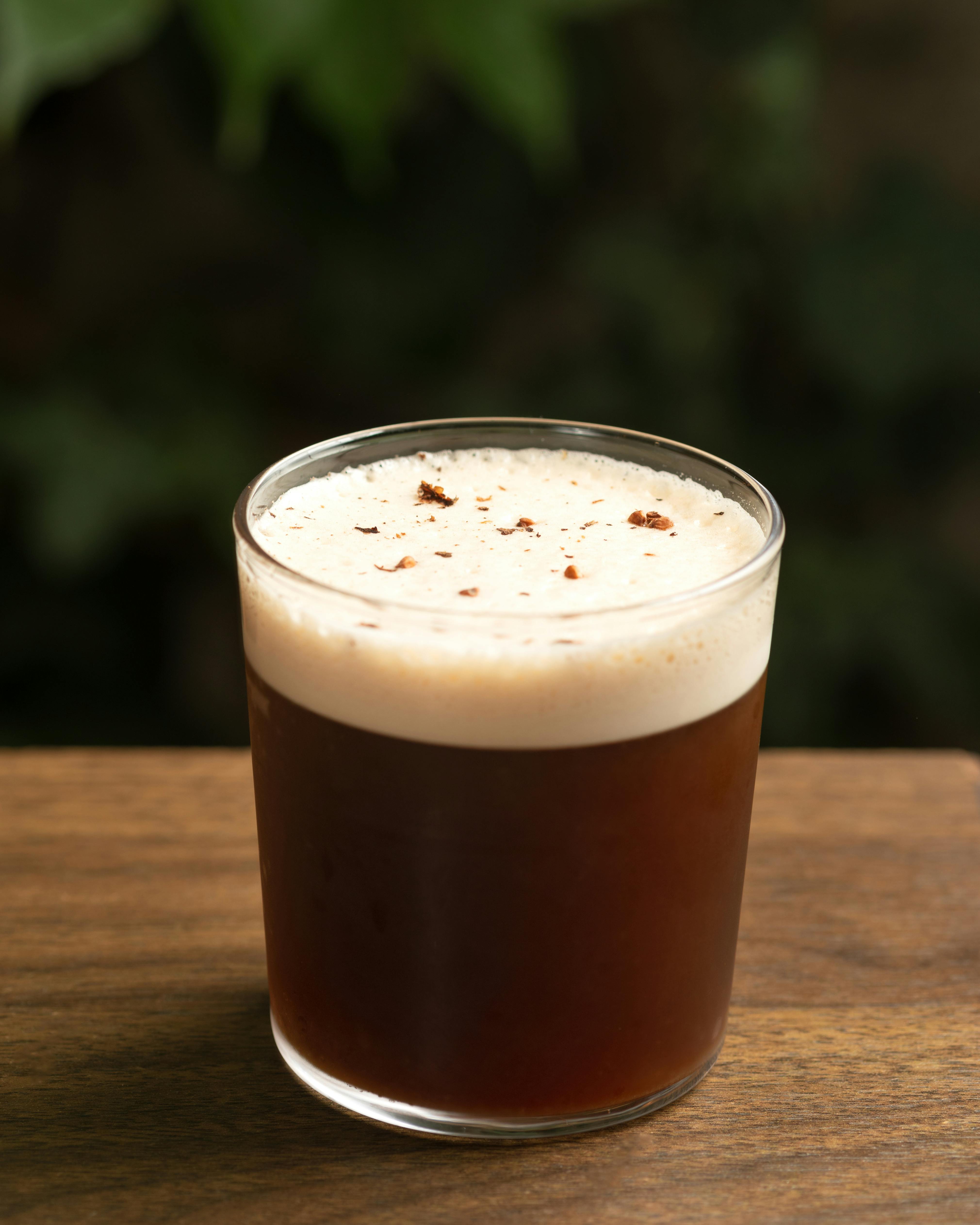 The Atonement is Hawker's take on an espresso martini; it's more like an iced coffee infused with rose and black cardamom. It's very different from a typical espresso martini with softer, more subtle flavours.
Hawker's current menu, part of which is described above, might not be as permanent of a fixture as we think. Chef Jeff is currently fleshing out a potential tasting menu, look out for updates on their Instagram.
Hawker has also recently launched a Sunday brunch menu which is available from 12 p.m. to 4:30 p.m. for $35; it's a set menu that will feature some new items like chai and chole, only available for brunching!
You can go through an entire day and feel completely uprooted between your office job and your phone, and then this little window of fantastic food appears and it brings you back to consciousness. Go to Hawker with a loved one, and allow yourself to be recalibrated for the moment over a warm meal.