What started as a small pop-up at street festivals across the city by brothers-in-law Chris Stevens and Richard Lee turned into one of the most beloved Korean fried chicken spots on the east end in 2015. If you've never tried their chicken, you'd surely know of them from their big bright KABOOM sign.
Kaboom Chicken built a name for its family-owned business with its menu that combines ingredients from their Korean and Canadian heritage that results in dishes that also represent their family.
After serving up some of the crispiest and flavourful chicken in Riverside's charming spot, they ended up closing their doors in May of 2019. Spending a summer returning to their roots at street festivals, Kaboom finally found a new home across the city inside Parkdale's trendy bar Superfly in March 2020. Rebranding itself as Kaboom Kitchen, putting out a new menu that focuses more on street-style food and opening up nearly a week before the first COVID-19 lockdowns happened in Toronto meant that the news of their recent grand opening slipped under the radar.
The Space:
With their new spot inside Superfly, Kaboom's space now comes with a cozy, heated outdoor patio that's suitable all year long and a very groovy interior that looks especially trendy at night, with various string lights and bright neon cocktail signs turning on, illuminating the plant-filled space.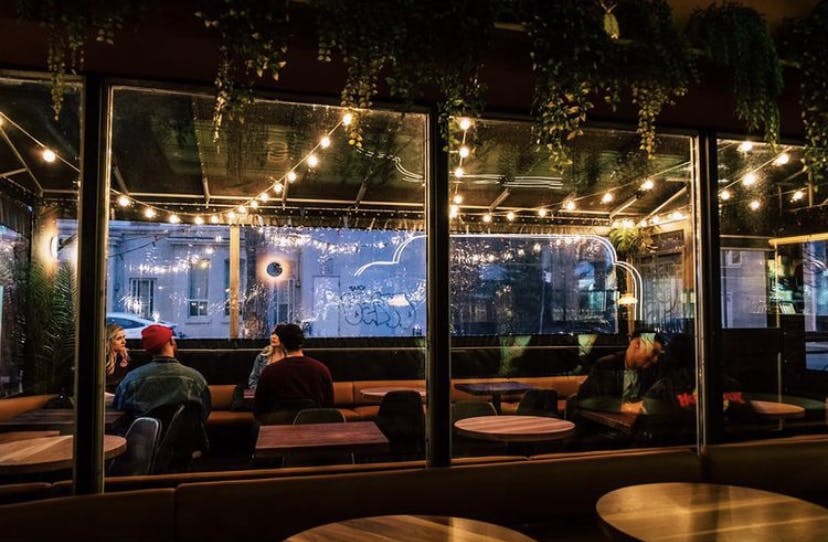 The Food:
Once restaurants resume in-person dining, Kaboom will be providing the snacks and Superfly will be providing the cocktails, completing your meal. Despite the menu being altered after the location change, you can still find some of Kaboom Kitchen's signature dishes and a few new favourites on the menu.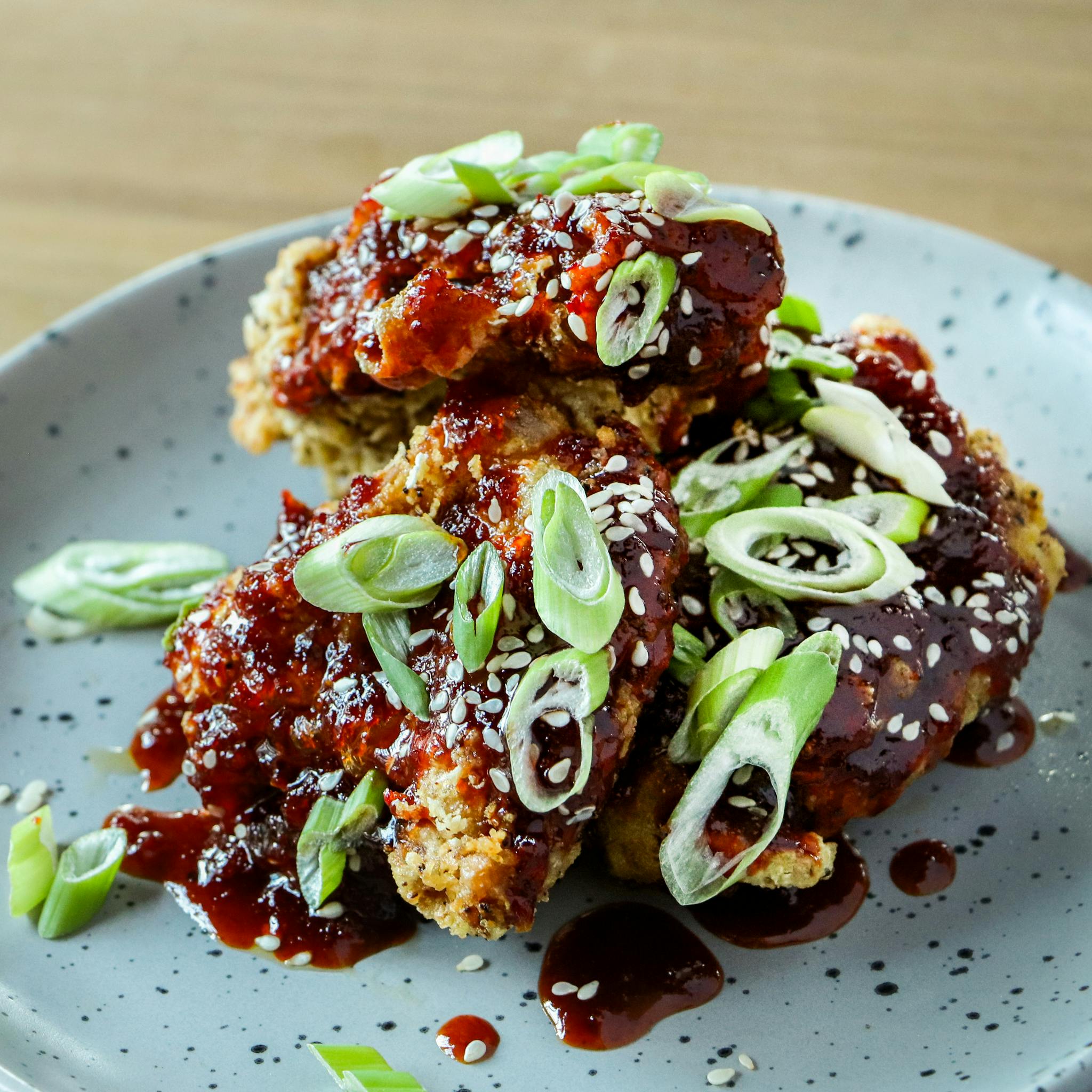 Kaboom's crispy Korean fried chicken is what they're most known for. These crispy chicken thighs and drumsticks are coated in their signature sweet chili sauce that you just can't seem to get enough of. With a sprinkle of sesame seeds and green onions on top, Kaboom is still producing its iconic flavourful and crispy chicken.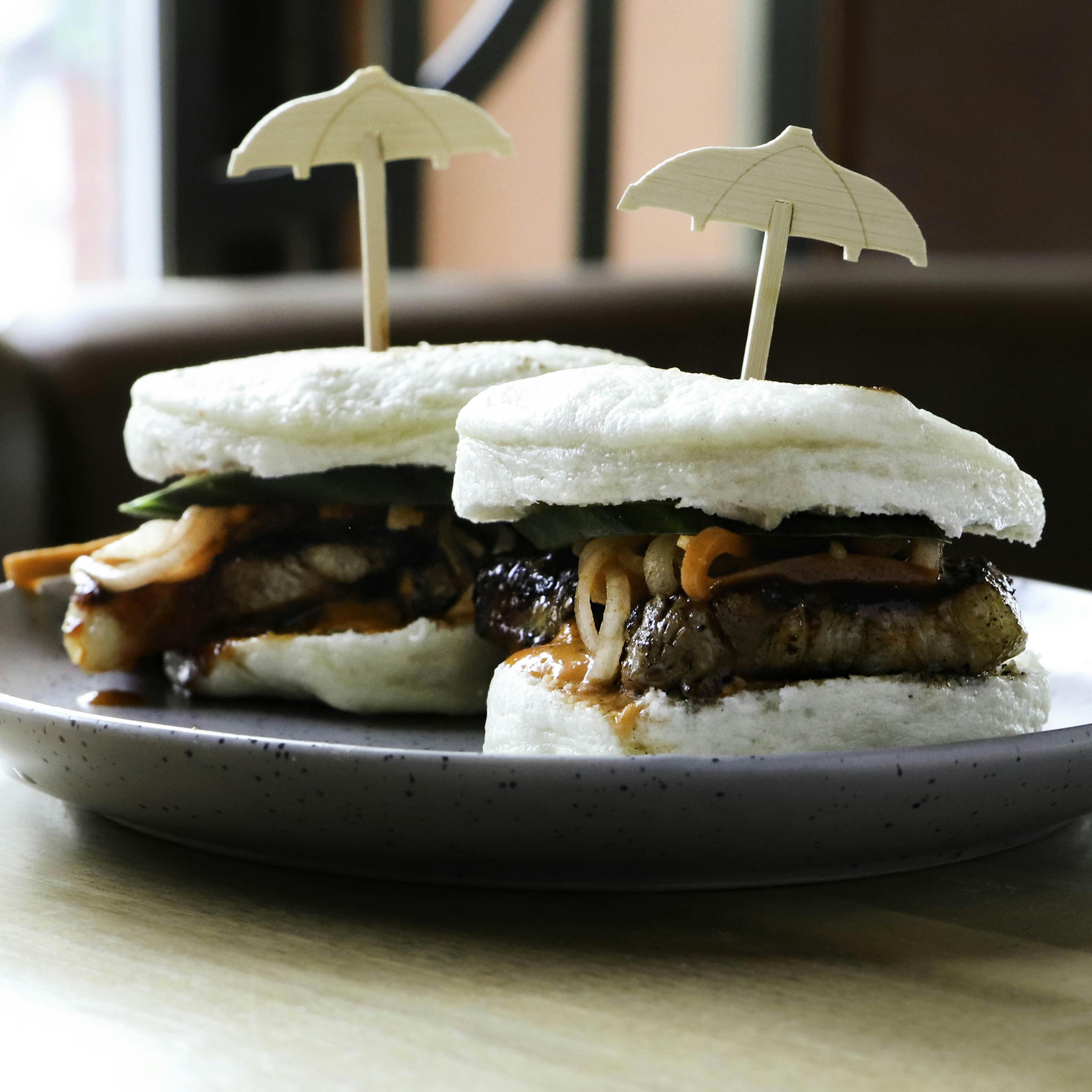 One of the highlights on the menu are pork belly sandwiches which are served between house-made toasted bao. They also come stuffed with house-pickled carrots, Korean radish and cucumber, with gochujang mayo and Kaboom's signature sweet chili sauce, creating a perfect balance of flavours in every bite.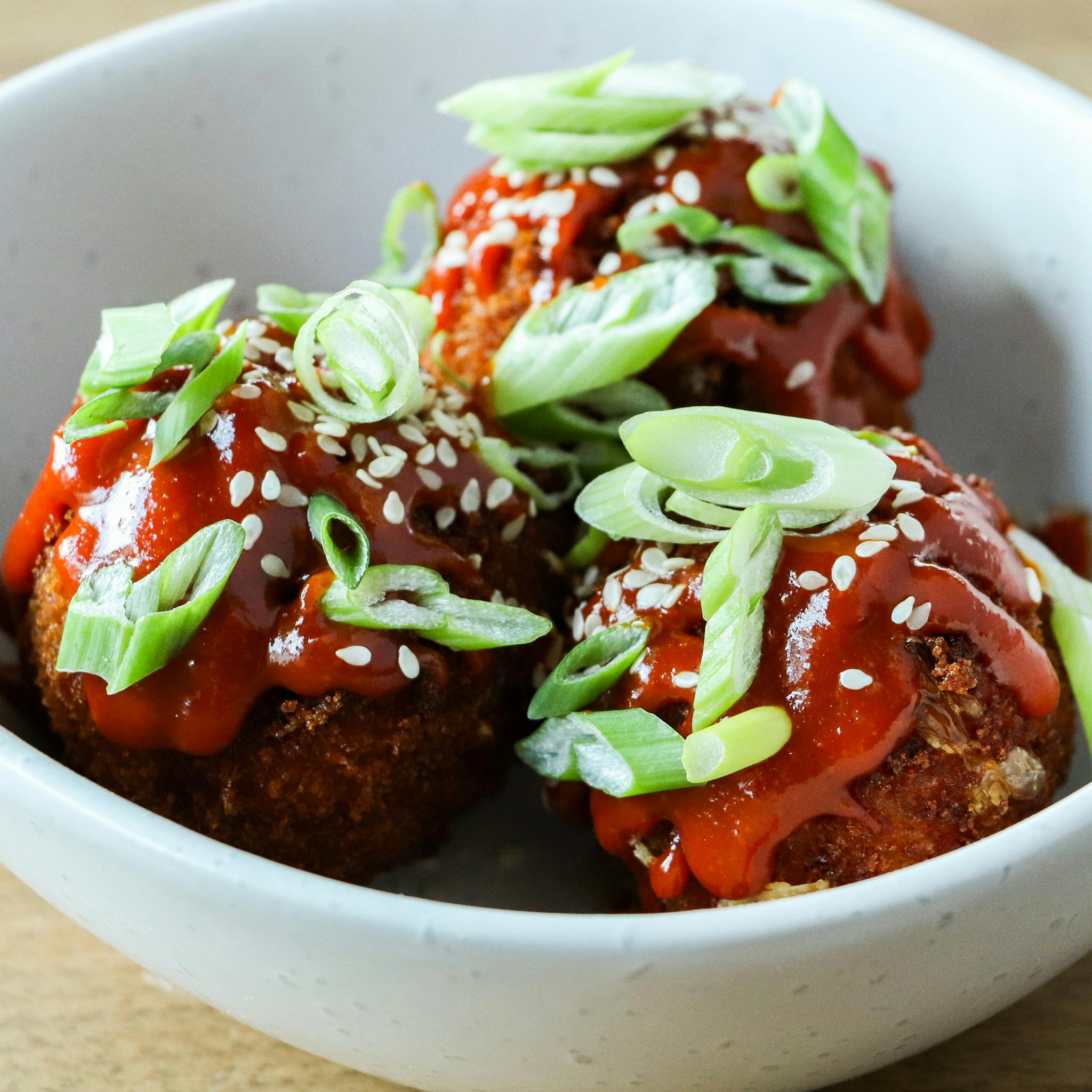 The common theme amongst the Kaboom Kitchen menu is crispy on the outside and soft on the inside. These kimchi rice balls are no different. With a crunchy panko rolled outside and soft rice seasoned with kimchi on the inside, they're golden fried and later topped with miso-gochujang sauce, sesame seeds and green onion.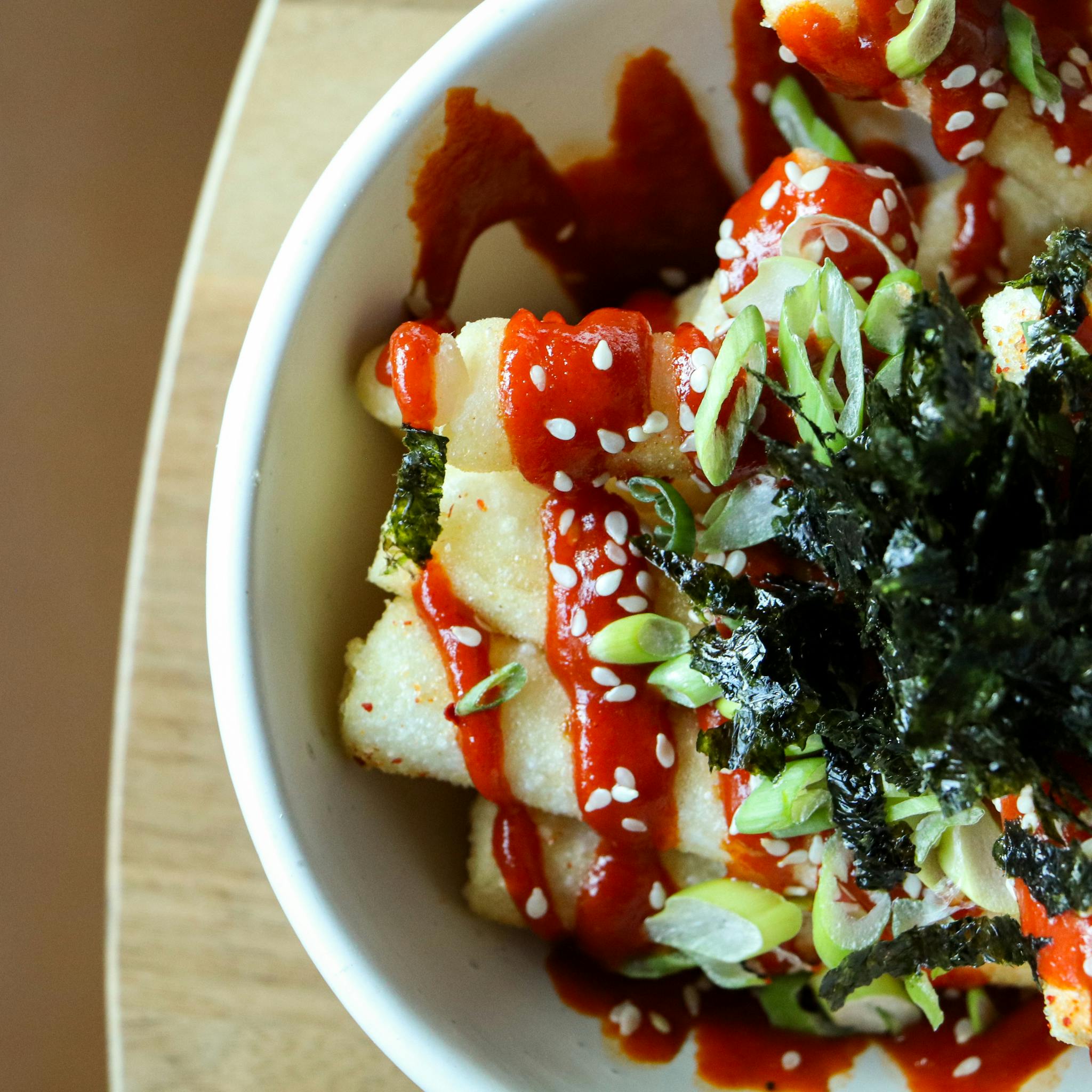 Despite being most-known for their fried chicken, Kaboom's menu is actually mainly vegetarian-friendly. With items like savoury pancakes, fried shishito peppers and these deep fried tteokbokki, there is undoubtedly something crispy and delicious for everyone to enjoy.
Stevens notes that this tteokbokki dish, which is deep-fried Korean rice cakes topped with miso-gochujang sauce, is quickly becoming one of their most popular dishes. After being fried, the rice cakes maintain their soft, chewy inside, but the crispiness created by frying them gives them a great texture.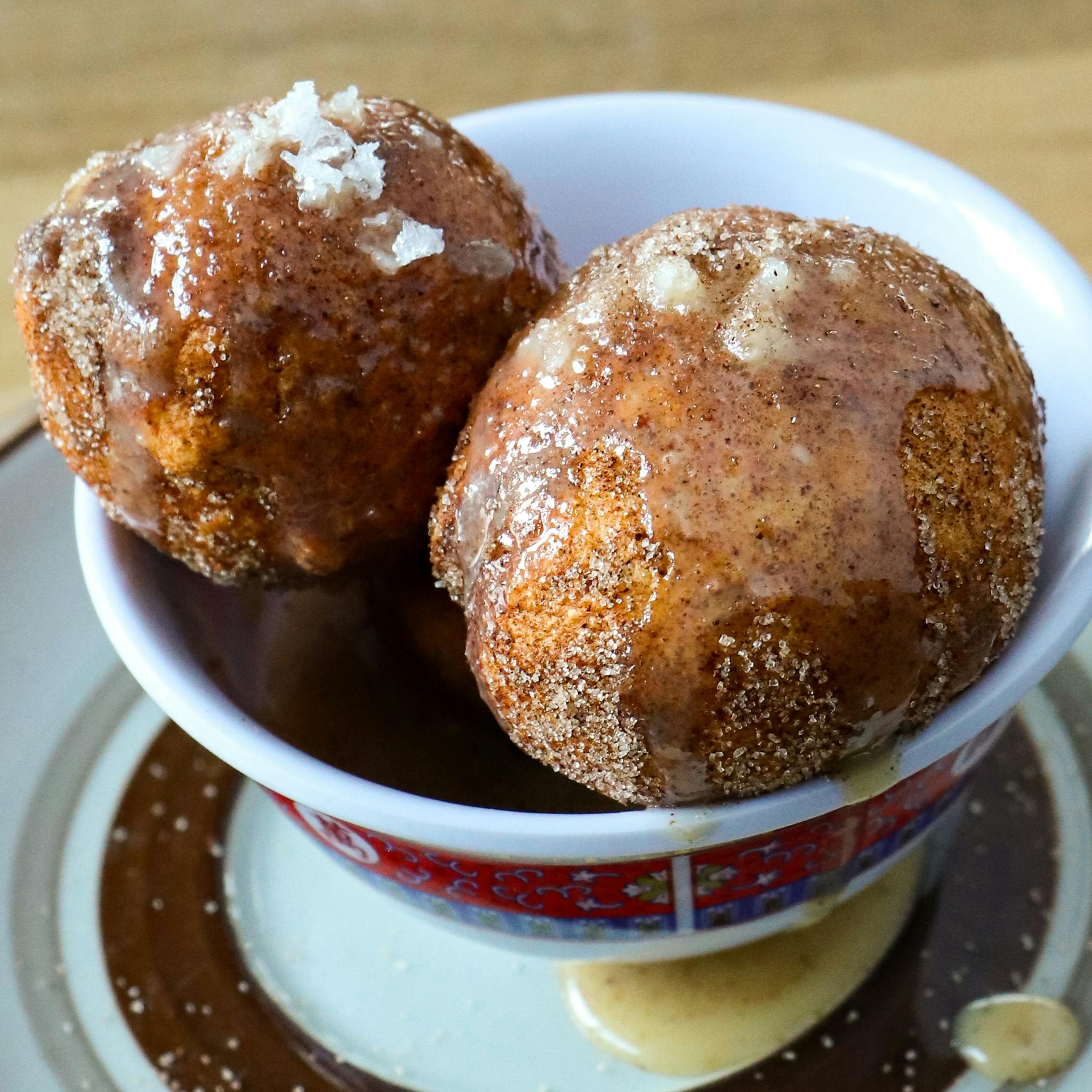 For dessert, you'll find mini donuts that are filled with marshmallows, rolled in cinnamon-sugar and are topped with a sweet brown sugar cream sauce that ties it all together.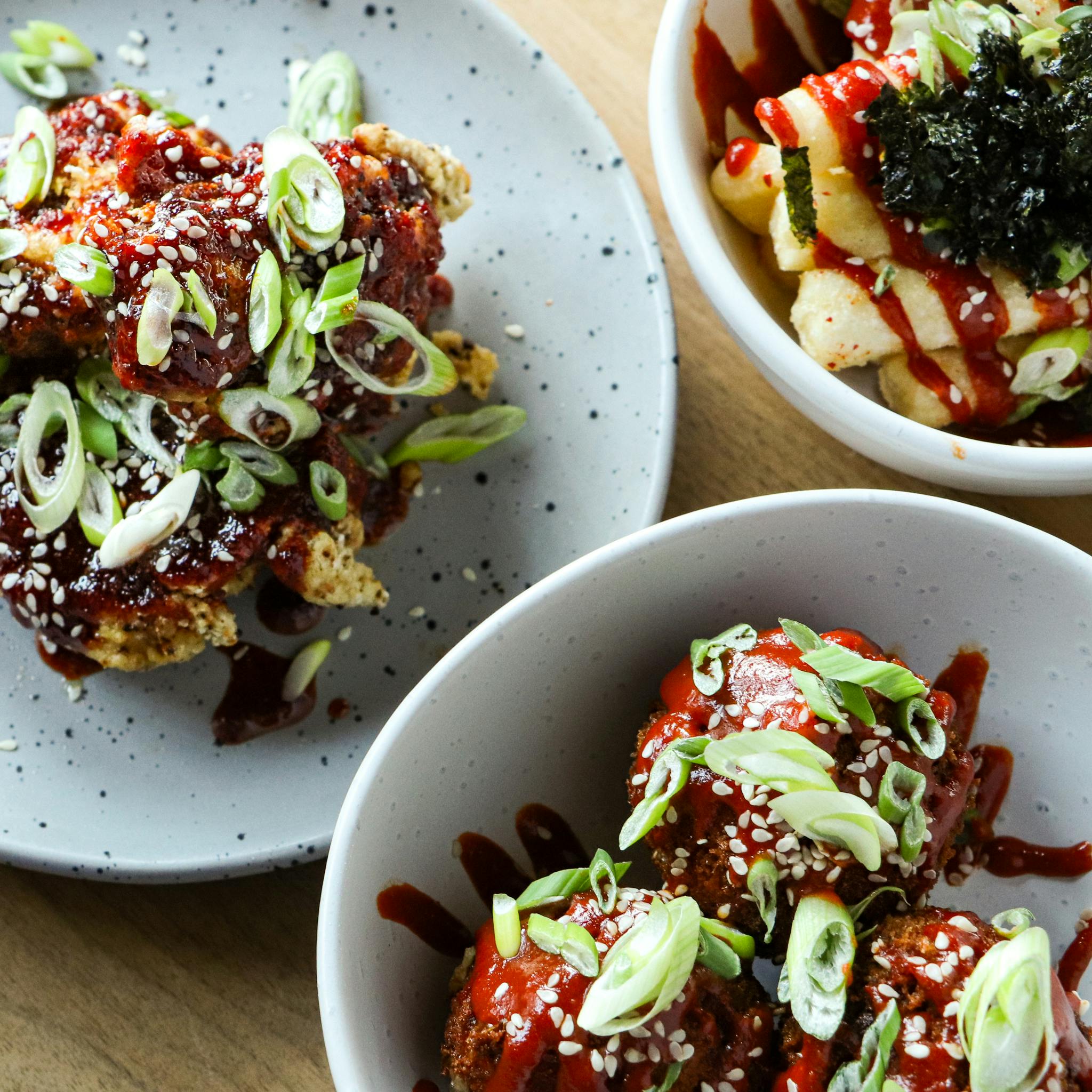 Stevens says that one of the biggest challenges in opening Kaboom during the pandemic has been adapting the original business plans to be flexible enough for the changing guidelines. Due to the small kitchen space and quiet restaurant, work-life has become very different.
"Instead of spending my nights cooking with people I love and consider second family, I'm mostly alone here. But you know what? I'm still here cooking food I believe in, and I'm keeping those lights on."
Find Kaboom Kitchen's menu via Uber Eats, DoorDash or Ritual and you can also call directly for pick-up instead. They're open Wednesday from 5:30 p.m. to 9 p.m. and Thursday through Saturday from 5:30 p.m. until 10 p.m.