A subdued exterior, an unassuming location, and bathroom stalls with individual themes: Yokai Izakaya has nailed the recipe for surprise.
The pandemic-born restaurant spent months without a physical location, but still managed to build a large presence amongst downtown foodies through weekly collabs and "Box Drops" with respected Toronto chefs and restaurants, including Toro Toro, Ration Beverley, DaiLo, Chef Cindy of Caviar Citizen, and Chef Ken Yau of k.dinners.
"It was a big part of what we're trying to deliver here," says Head Chef Rob Yu. "That we can hang with the big boys from downtown—many of which are also close friends of ours."
With great hype, however, comes high expectations—luckily, their long-awaited opening did not disappoint.
Located north of Toronto near Vaughan Mills, Yokai's brand new dining space feels like an IRL extension of the after-dark energy they've been injecting into their digital persona: an energetic combination of the late-night izakaya concept and yokai, which is Japanese for "strange apparition," including spirits, ghosts, creatures, and other supernatural beings.
The moment you walk through Yokai's big, heavy doors, you're immediately transported into their world of strangeness, where a windowless design keeps the outside world separate from the oddities happening inside.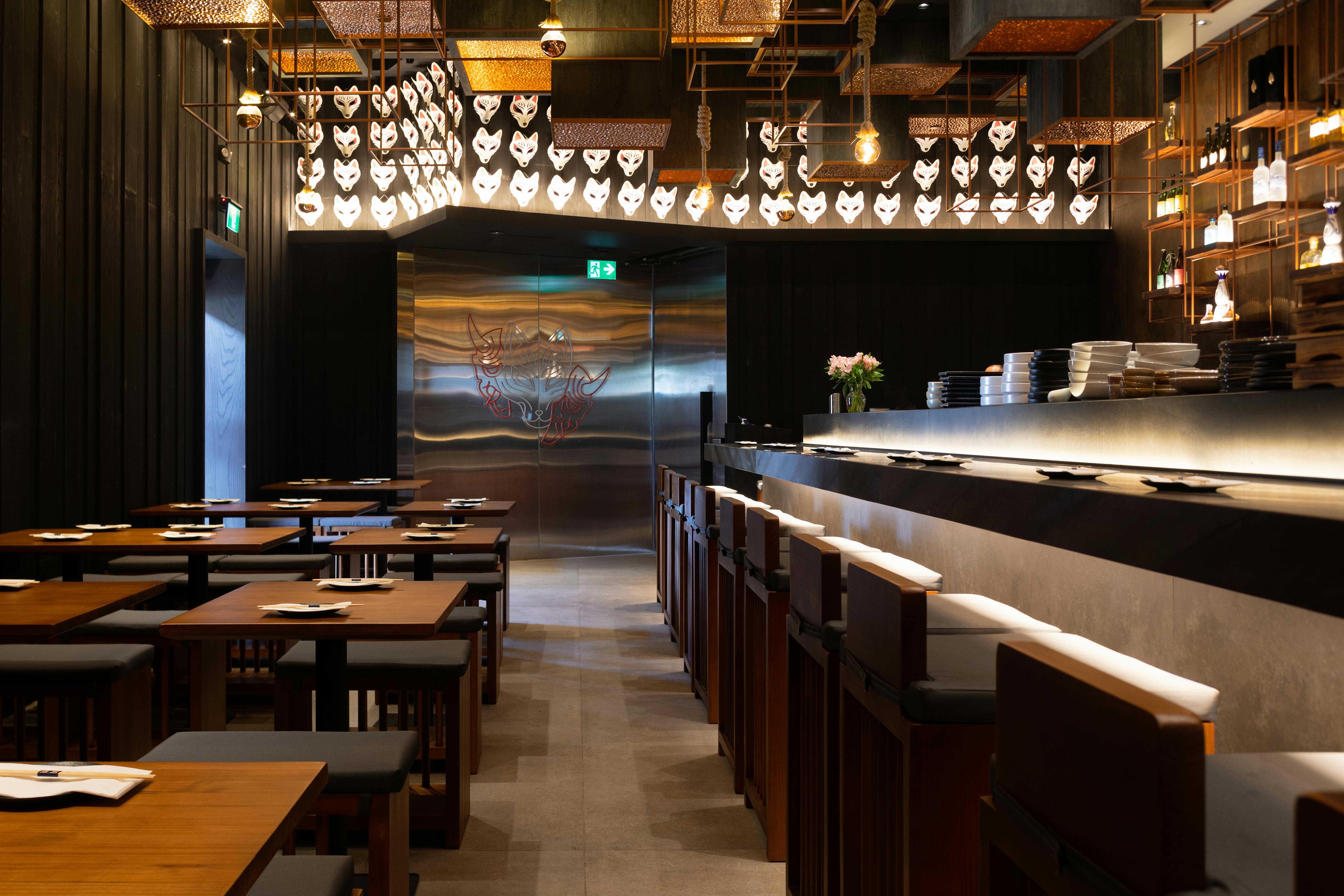 What's captivating about Yokai's interior is the collision of contrasting moods: electric yet cozy. While guests mainly interact with the more Zen elements of the restaurant—wood furniture, stone bar top, and rounded, ceramic dinnerware—it's when you look up that things start to get fun.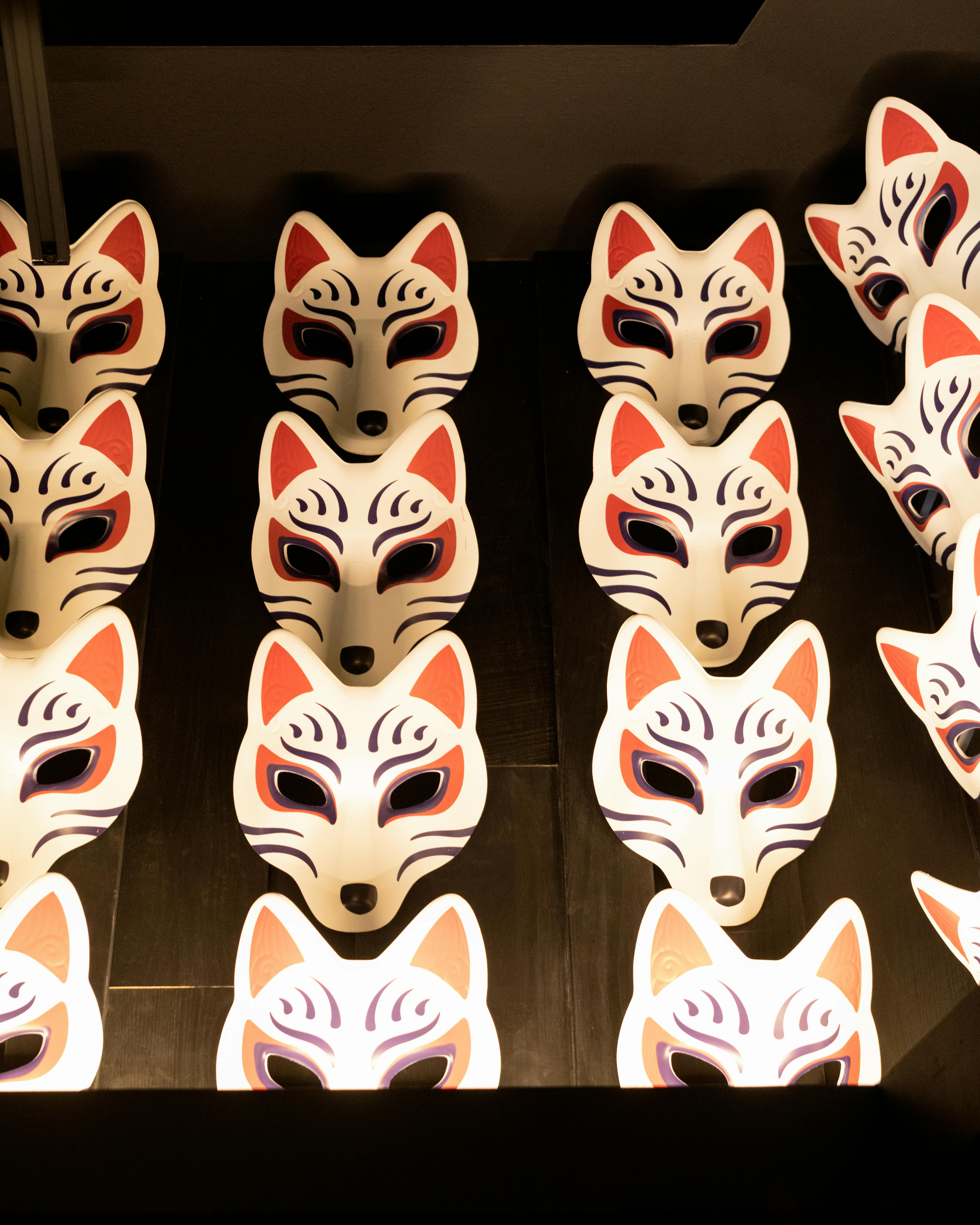 Up on the ceiling, hard-edged metal boxes of different sizes subtly light up the interior, while up on the wall, almost 100 kitsune (fox spirit) masks look down on the restaurant as one of Yokai's mascots. Below them, a metal wall next to the entrance seals off the natural light and is embellished with Yokai's other mascot, the devilish oni mask.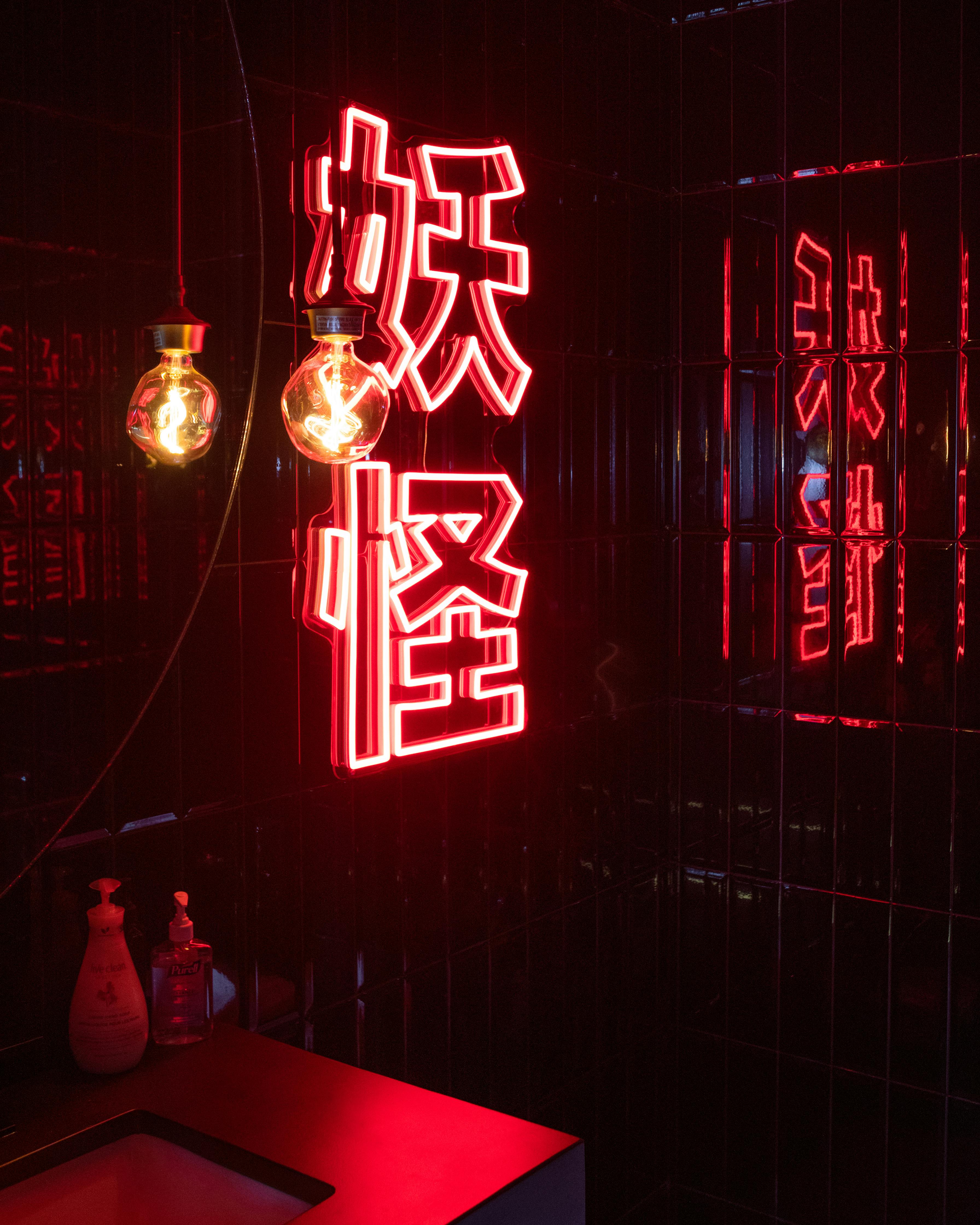 It's not often a restaurant will be known for their bathrooms, but Yokai's aura of surprise pulls it off quite naturally. Each of their four private bathroom stalls are designed with a different theme, but the most popular by far is the Yokai room, a black-tiled stall dimly lit by a large, red neon sign of "yokai" in Japanese ("妖怪"). It's really the perfect setting for a bathroom selfie.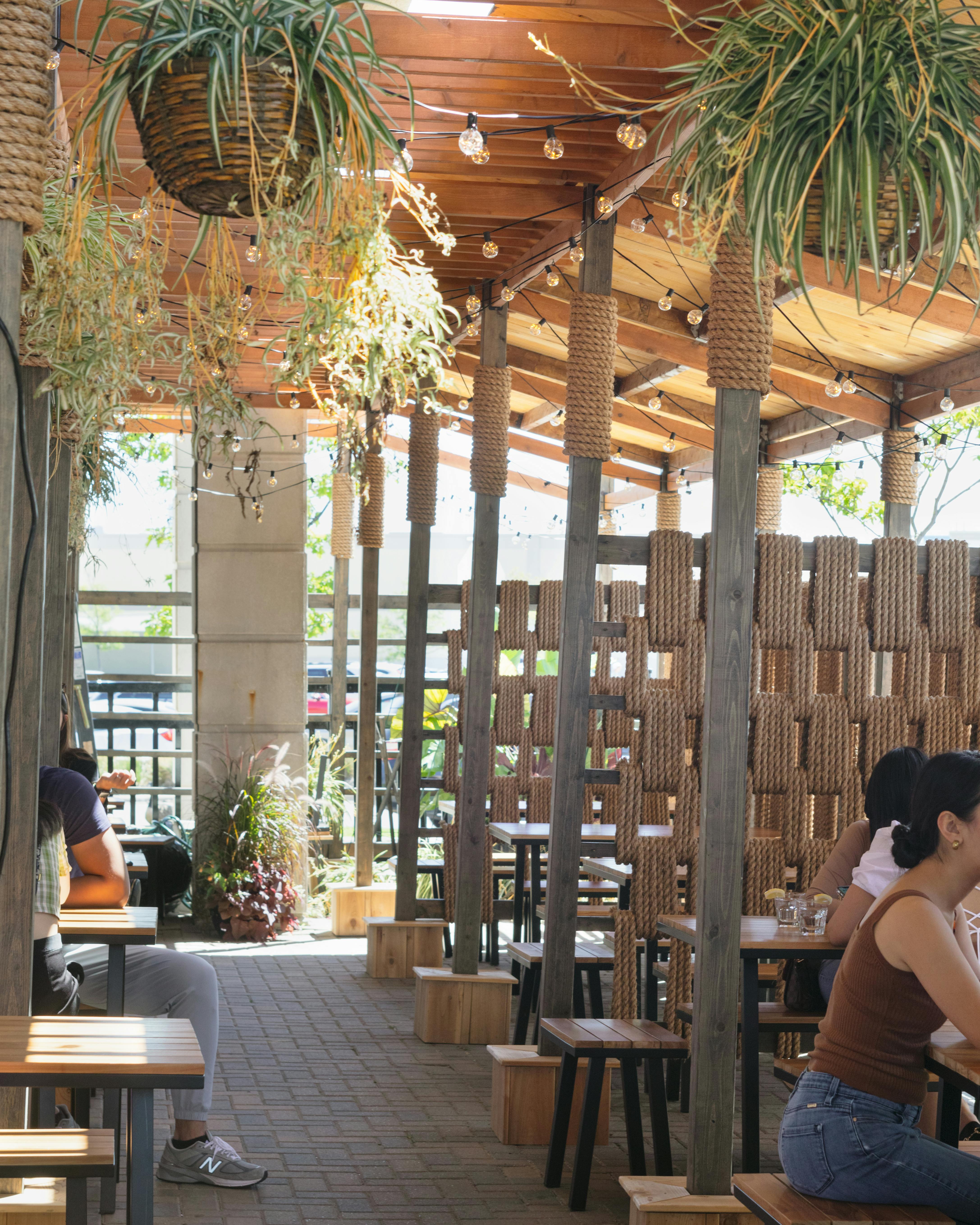 If the lack of natural lighting doesn't suit you, you can always spend some time out in their cozy, natural patio.
All their design elements perfectly fit what the team hopes to achieve through the izakaya—in their words, "a world of carefully curated chaos," which is precisely what they did with an eclectic menu that feels as "otherworldly" as everything else about the restaurant.
Along with co-owners Chris Nguyen and Tony, Chef Rob helped design a modern izakaya menu inspired by his background in Italian and Mediterranean cuisines, adding a pinch of novelty to the dishes you'd expect at any izakaya. 
Guided by a spirit of experimentation, the five-part menu is an exciting interpretation of izakaya-style foods, with a twist of originality that takes these dishes to a whole new realm.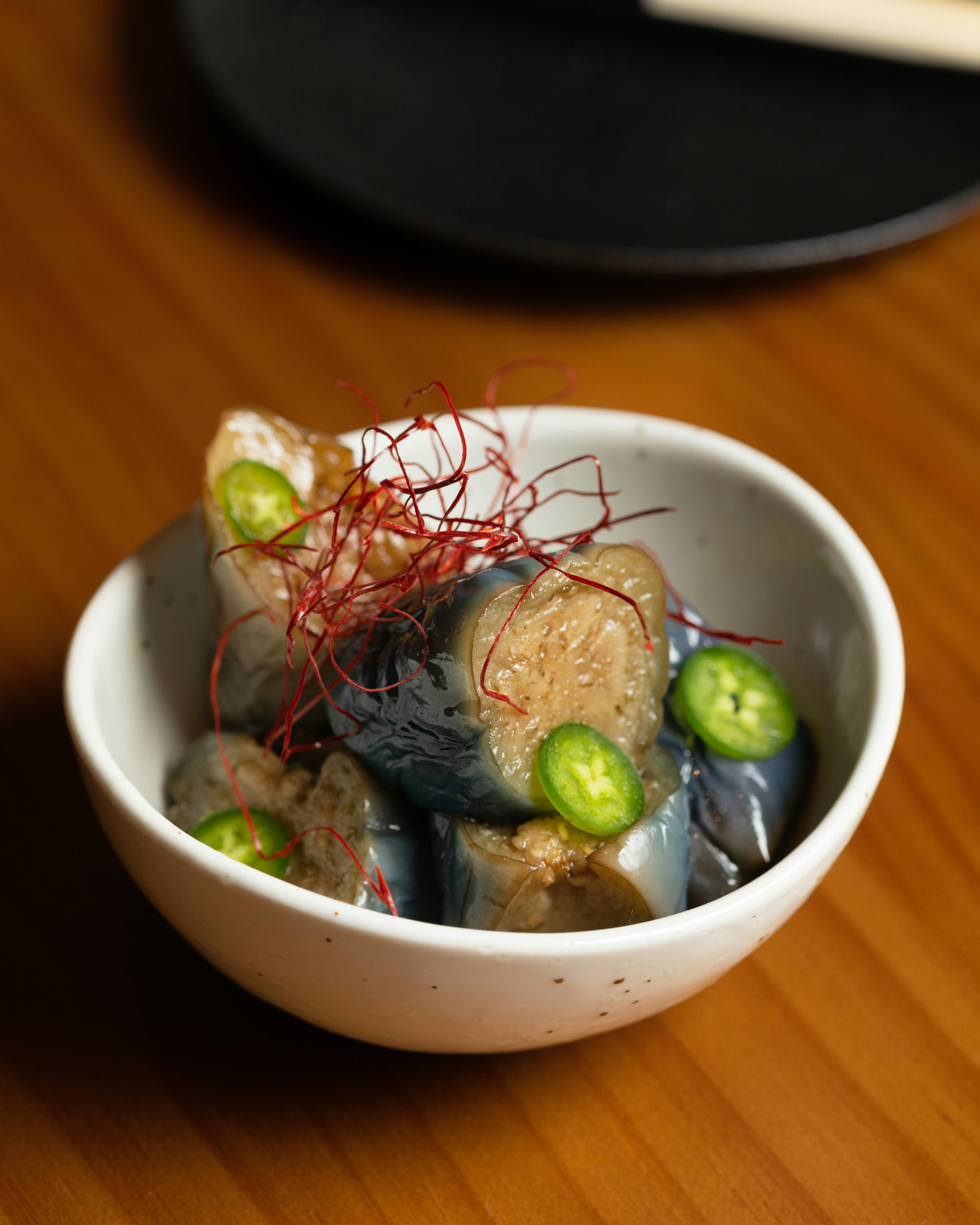 Even something as simple and classic as Eggplant Agedashi is reimagined here with their own house-made, jalapeño-spiked mentsuyu (soup base), adding a kick of spice to the sweet and savoury snack.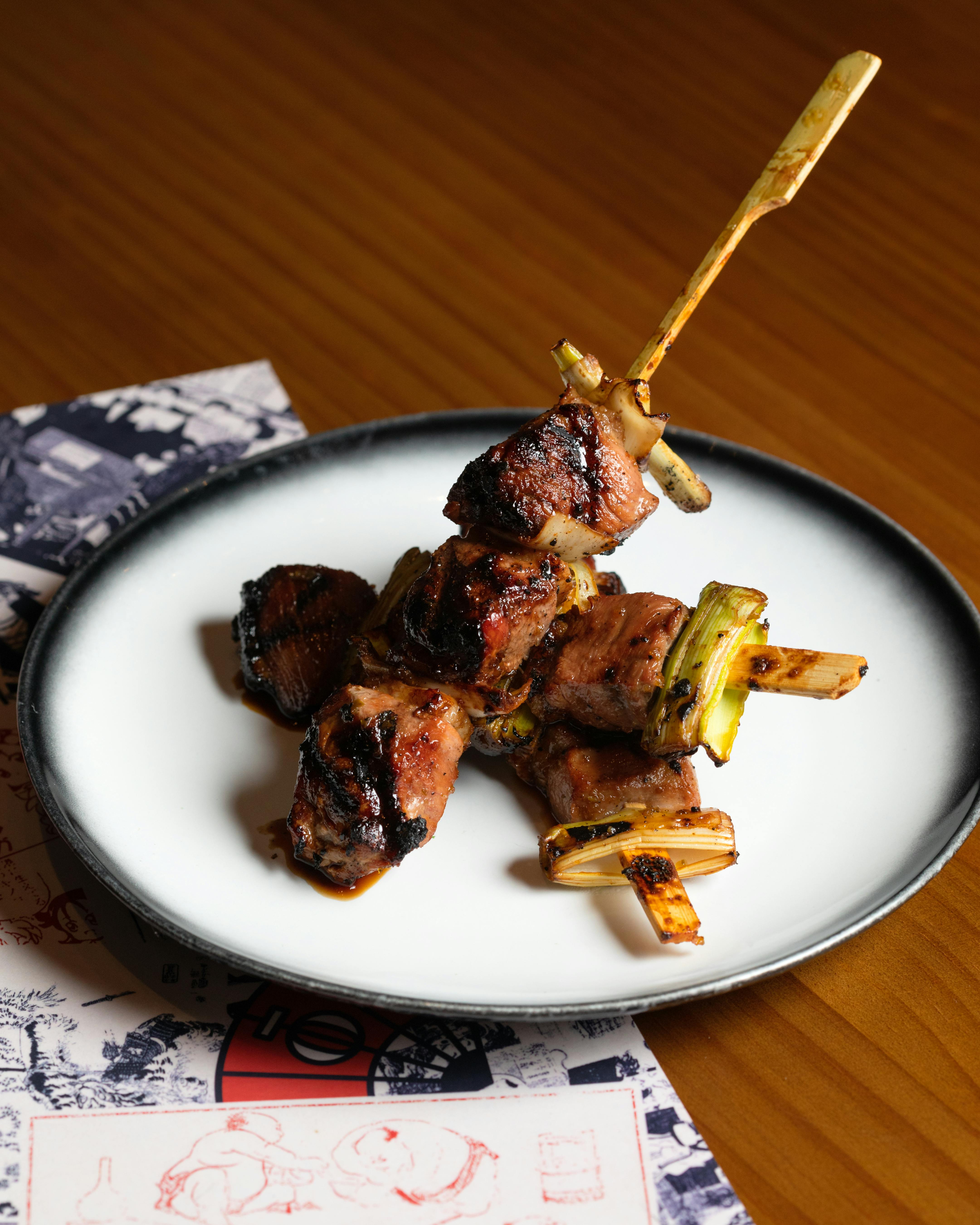 No izakaya is complete without some yakitori grilled skewers, but Yokai takes it up a notch with locally sourced duck breasts marinaded in shio koji (fermented rice seasoning), which tenderizes the meat, creates a wonderful umami, and tones down the gaminess of the meat. Chef Rob also plays on our expectations with a yuzu kosho (yuzu chili paste) glaze that looks just like your regular sweet soy or teriyaki topping, until you've had a taste. The duck breast cubes are then skewered with negi (Japanese leek) and beautifully charred on their charcoal grill.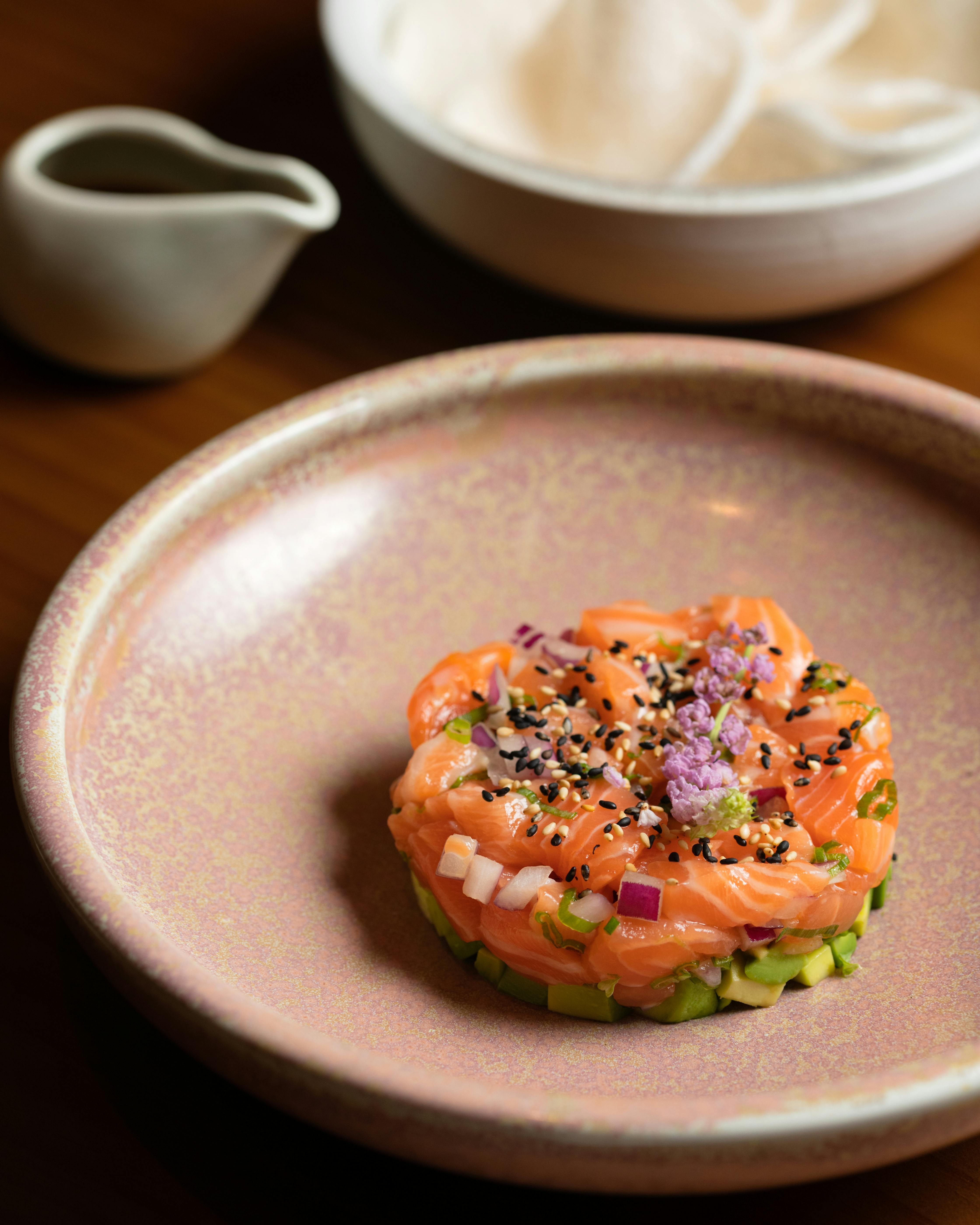 Under their Raw Bar menu, Yokai's Salmon Tartare is a wonderfully balanced, ocean-y dish with Norwegian salmon, spicy soy vinaigrette, avocado, scallions, crispy shallots, and shrimp chips—the perfect combination of flavours and textures.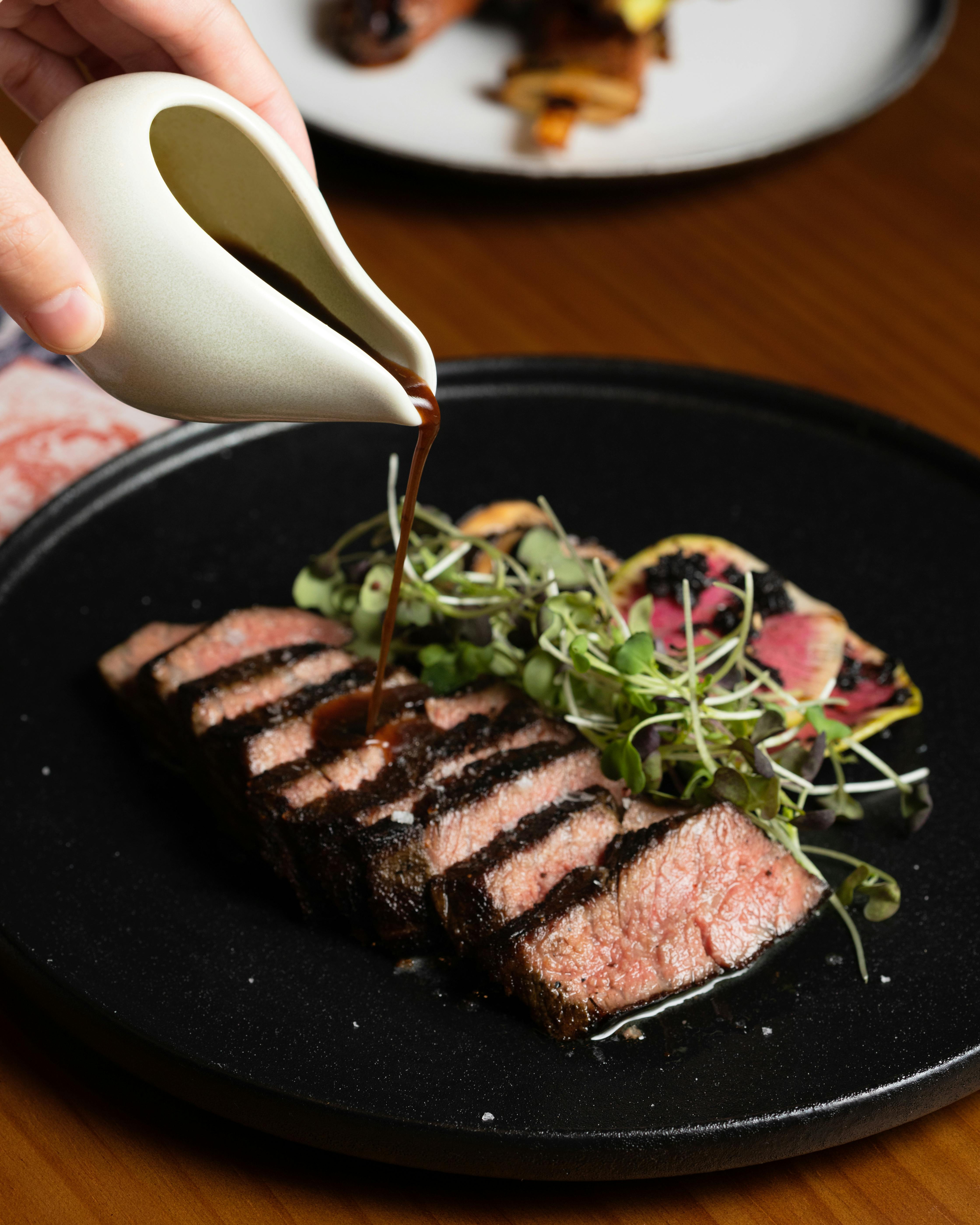 Once you've opened your appetite, it's time to dive in with Yokai's Signature dishes. Their best-seller, the 48hr Angus Short Rib, is cooked sous vide with pickled shiitake mushrooms, brown butter, and a complex roasted garlic sauce. All in all, it takes the team three days to prepare this dish.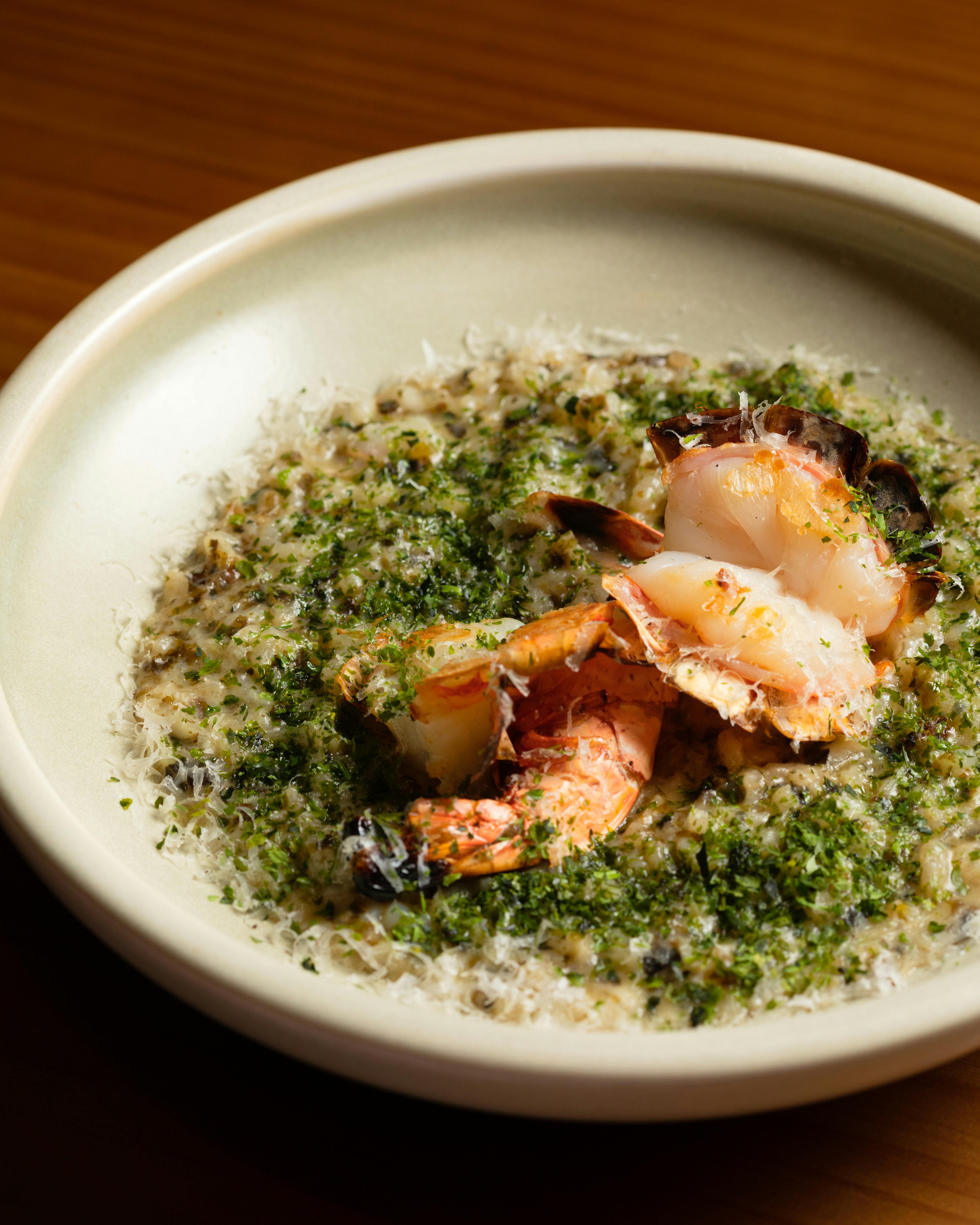 Another Instagram-worthy, must-try Signature is the Ebi Nori Risotto, which reflects Chef Rob's wonderful ability to bring some of his Italian training into Japanese flavours. The umami dish features a base of seafood dashi and is mixed with a white miso nori butter and mascarpone sauce, then topped with charred, garlic jumbo black tiger shrimps.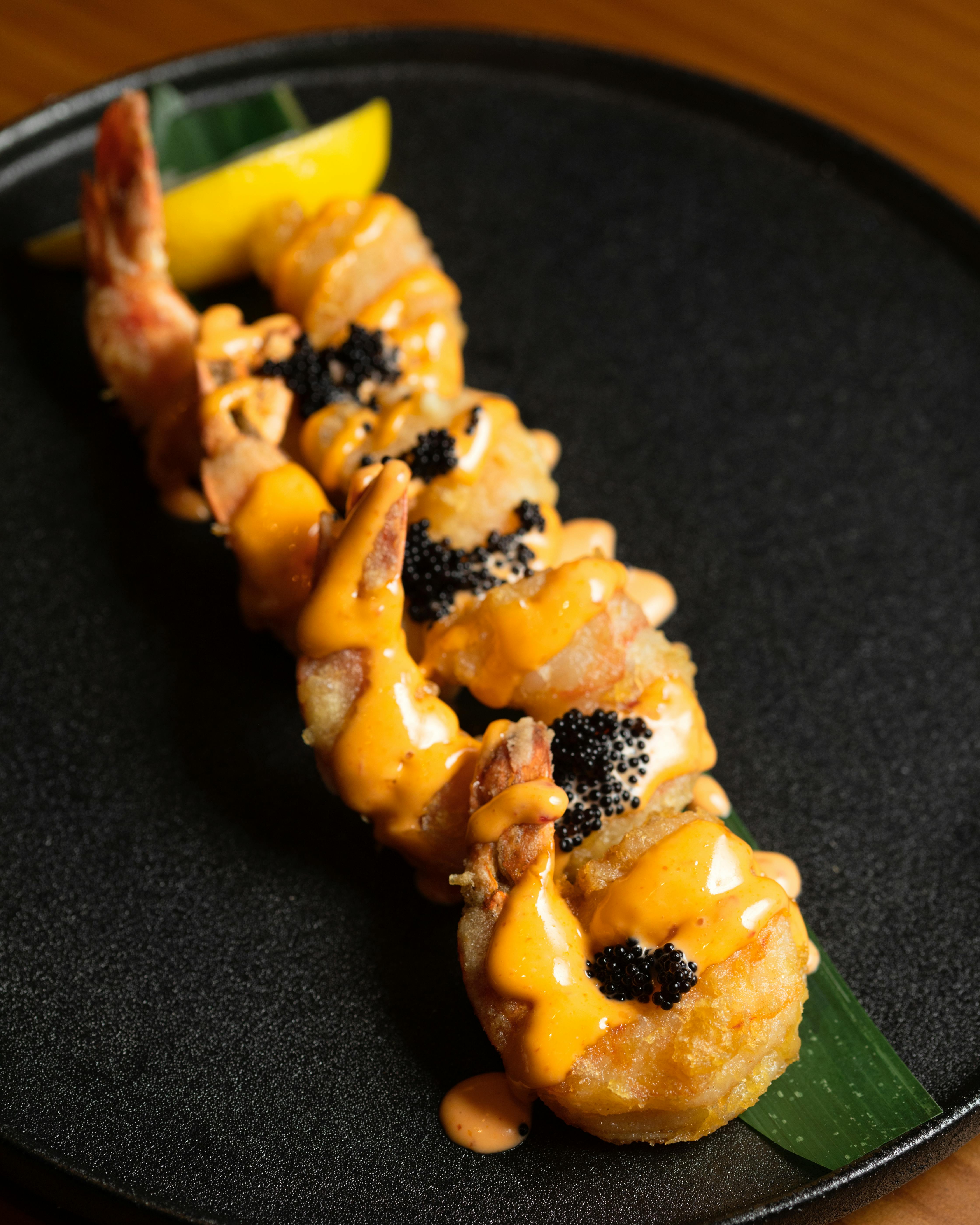 In addition to Wagyu Sliders, another shareable Signature item on the menu is Yokai's Godzilla Tails: a snackable dish of jumbo black tiger shrimp tempura topped with spicy black tobiko mayo.
There's also a Noodles & Rice section where you'll find a Yaki Udon with pork and "Yokai butter," and the Stone Bowl Gyudon with AAA ribeye and black garlic.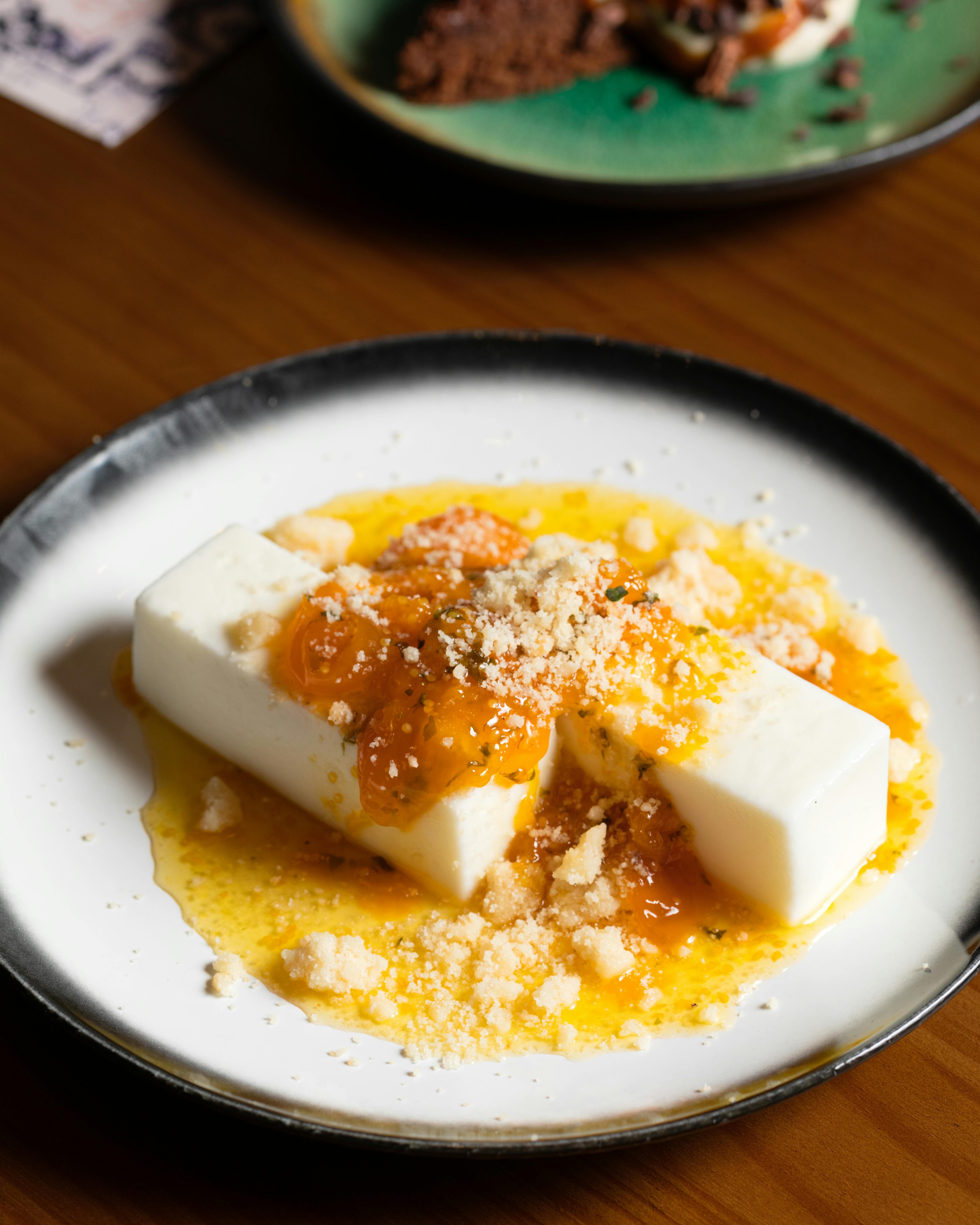 For the finale, guests can ask about Yokai's daily selection of ice cream, or choose from one of their two prepared desserts, including the light and refreshing Calpico Panna Cotta with mandarin and gooseberry compote, shortbread crumble, and just a pinch of mint.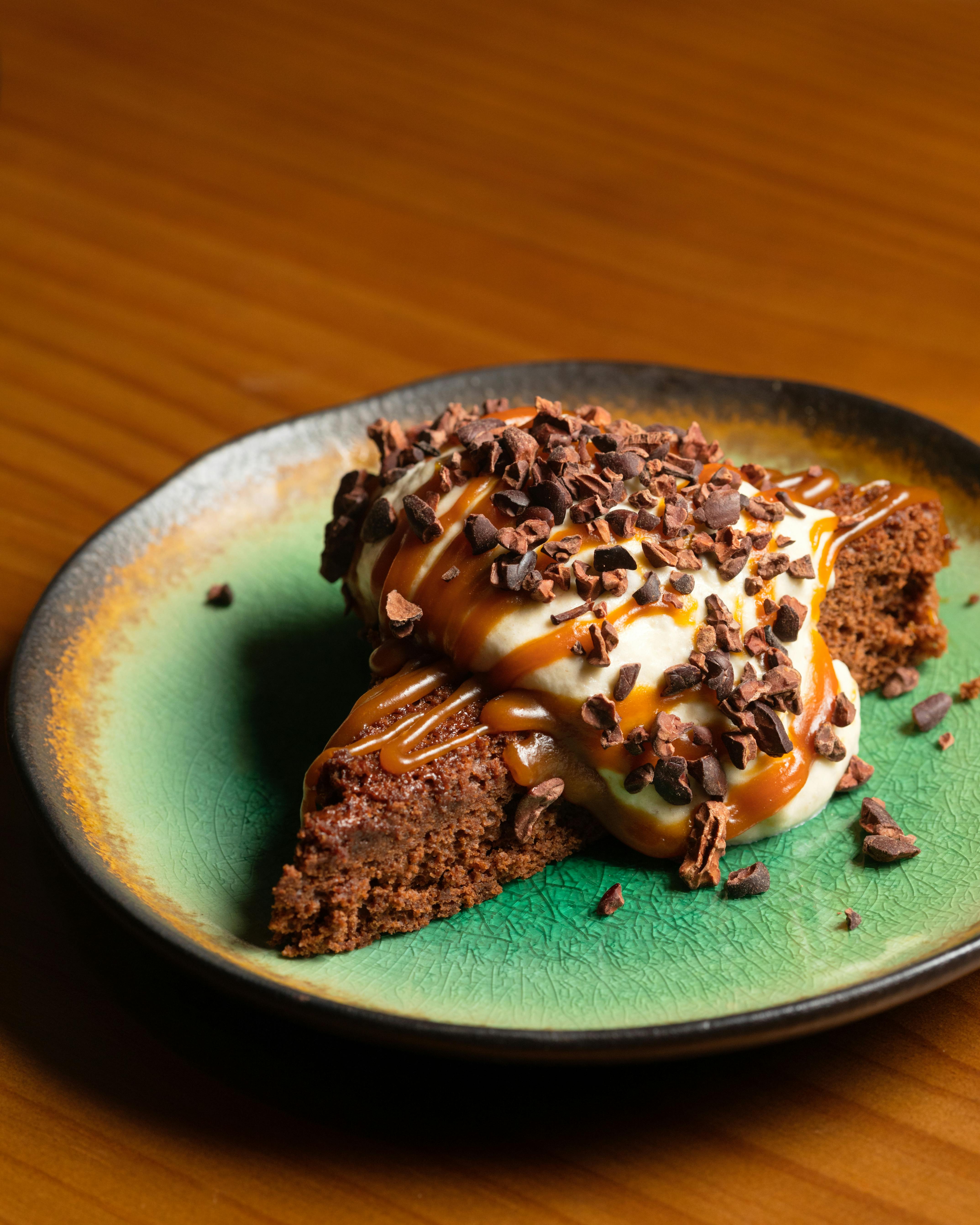 Or, if you're looking for something a bit richer, the Chocolate "Tokyo Banana" Cake is a great way to end your meal. Dark chocolate chiffon cake, banana mousse, miso caramel, and crunchy cacao nibs complete this not-too-sweet dessert that's full of texture and creaminess.
Introducing a concept like Yokai in Vaughn is not without its difficulties, but for Chef Rob, bringing a new, bolder energy to the place where he grew up makes it a worthy challenge.
"There are a lot of all-you-can-eat spots around here, and I think a lot of people in the York region just accepted that to be the extent of Japanese food," he says. "I hope we can bring something different and exciting to the area."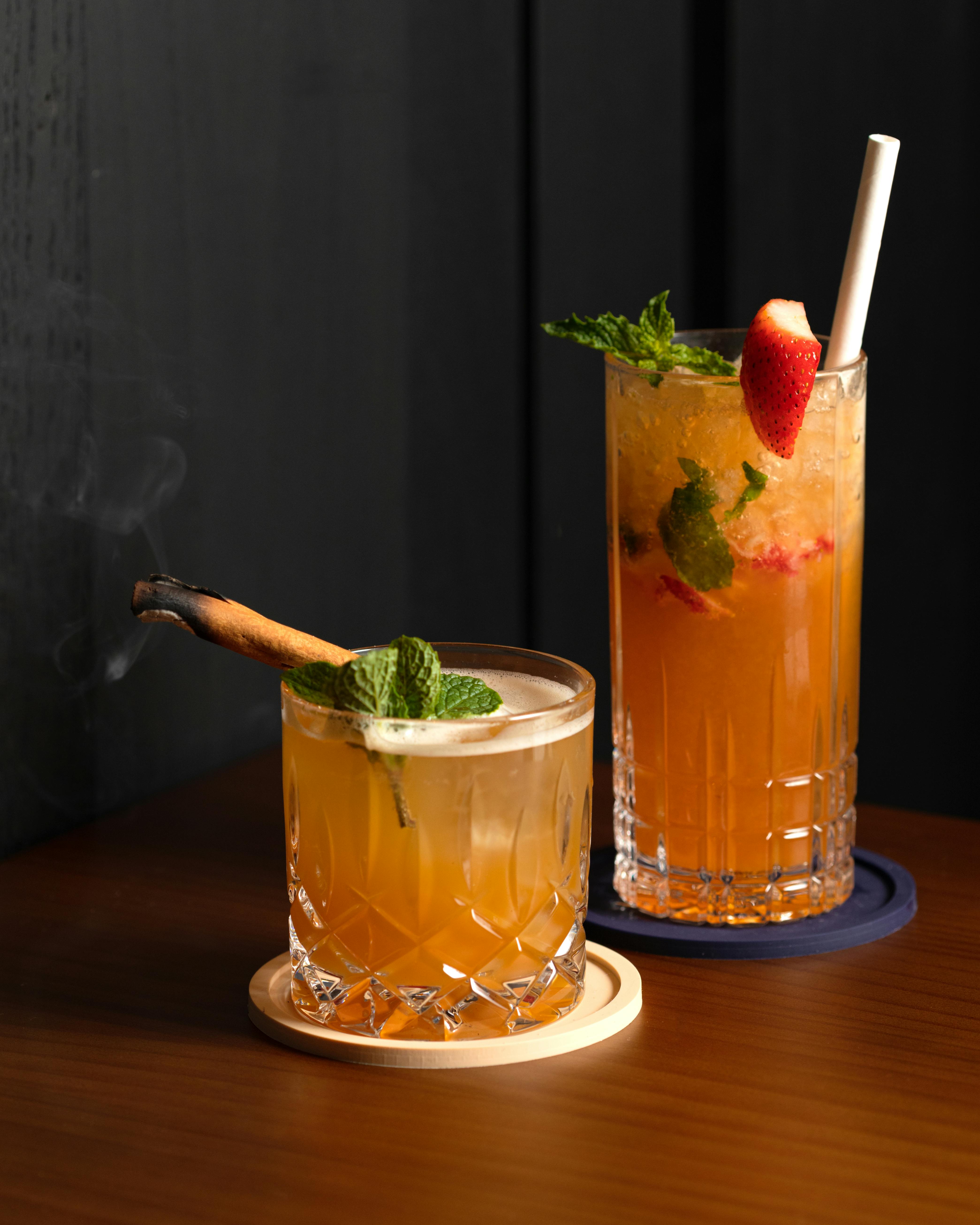 As Yokai gets ready to ramp up with a grand opening event, there's still one more thing to look forward to, and that's their coming-soon cocktail menu. Led by Beverage Director Hugh Gauntley (BarChef), you can expect an adventurous list of classics with a twist, thanks to unique house-made flavours like Five Spice Syrup.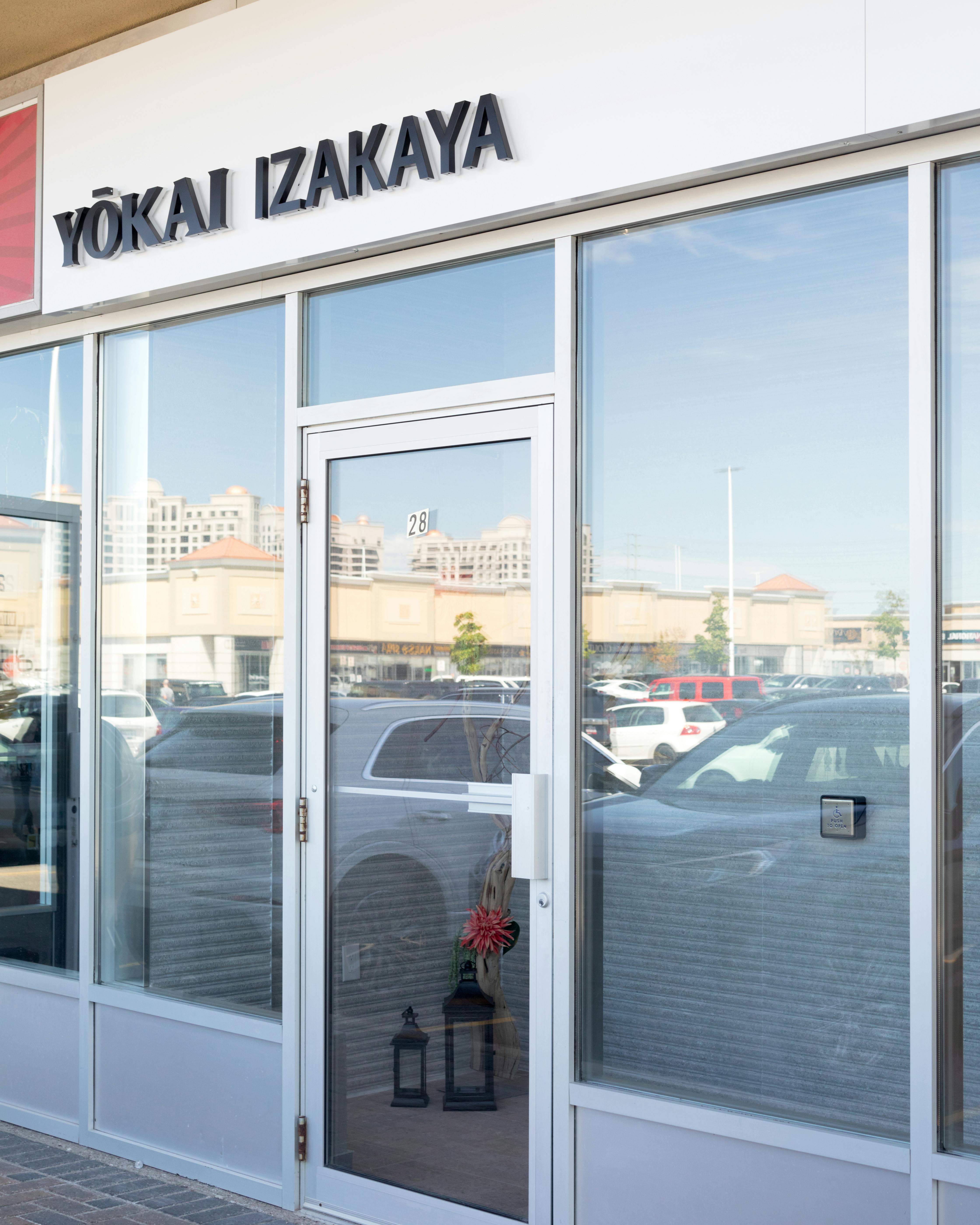 To officially welcome everyone to the strange world that is Yokai Izakaya, they'll be hosting an energetic Grand Opening event this weekend with drink specials and DJs every night. When you get there, don't forget to check out those bathrooms.