It's a well-worn cliché to begin an article talking about how walking into such-and-such a place is like stepping back in time. But in the case of La Salumeria, the decades-old Italian delicatessen on Yonge north of Davisville, the cliché is so spot-on – and refreshingly so – that it's impossible to resist.
So here goes….
You walk in off crazy, cacophonous, constantly condo-fying Yonge Street and suddenly, unexpectedly, and quite blissfully, you're in an old-school, Old World-style deli. You look around and notice that the interior is completely bereft of distracting art work, designer lighting or whimsical décor. The only thing you can see is food. An undeniable, irresistible bounty of food.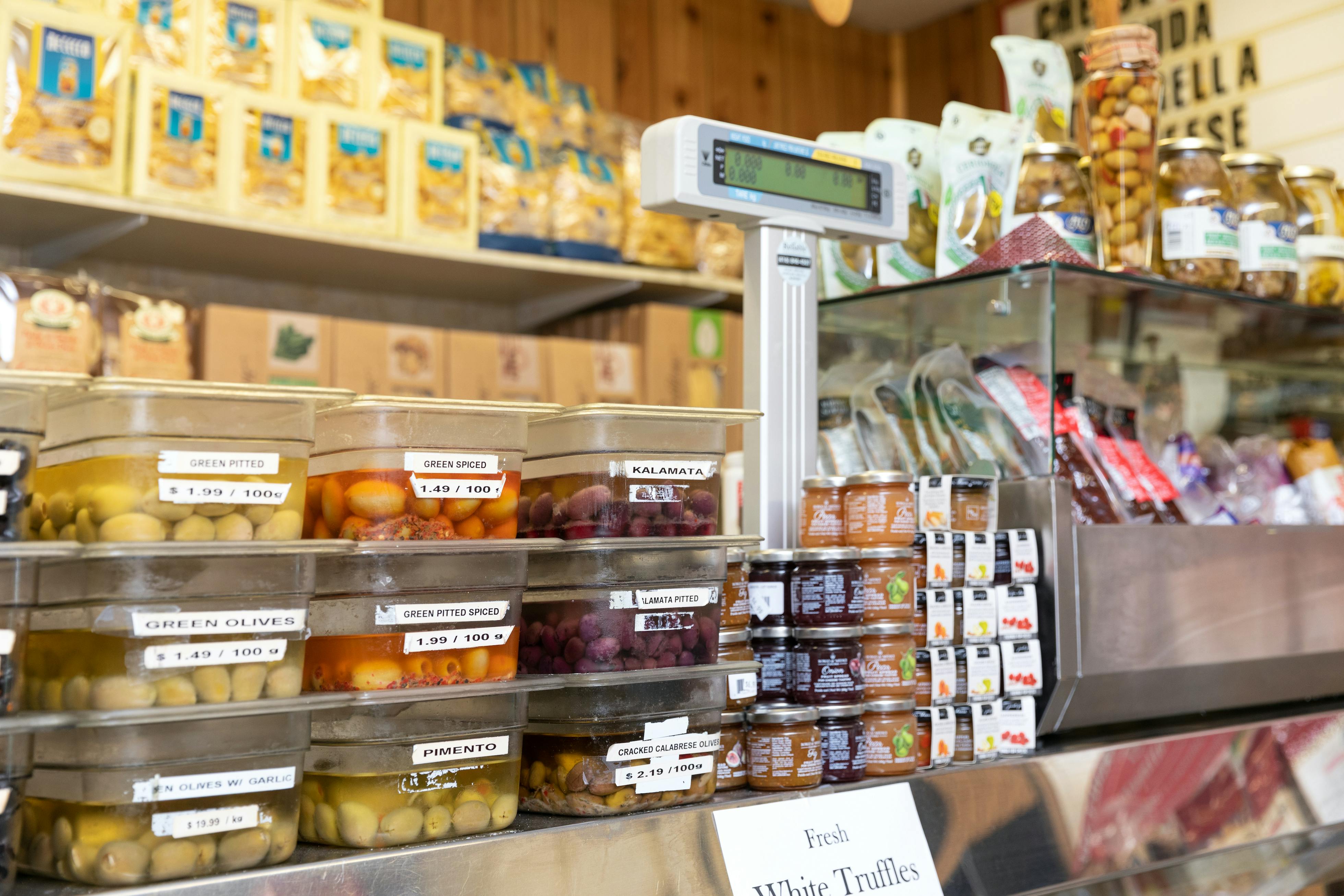 Instead of artfully curated shelves, those at La Salumeria are giddily packed to overflowing with glistening bottles of oils and vinegars and containers of plump olives, gleaming green and black, red and purple. The antipasti possibilities are endless: bright jars of marinated peppers, artichokes, capers, anchovies and mozzarella balls. There are canned tomatoes, sun-dried tomatoes, tomato pastes, as well as dried pastas, fresh pastas and frozen pastas. The freezers are chock full of pizzas. Gorgeous pastel boxes, tied with ribbons, and filled with rich Italian panettone, are literally climbing up the walls and dangling from the ceiling.
A counter running the entire length of the narrow store is anchored by two refrigerated display cases. One showcases every kind of creamy, soft, squishy, hard, mild, medium, sharp, pungent, white, yellow, orange, herb-flecked, truffle-tinged cheese imaginable. No less tantalizing is the other case devoted to every kind of dried, smoked, roasted, spiced, salted, corned, hot and extra hot type of ham, beef, chicken, turkey, pork loin, salami, mortadella, coppa, prosciutto, pancetta, guanciale, soppressata, chorizo, porchetta and kolbassa, not to mention sausages, pâtés and terrines galore. Confronted with such overwhelming variety, it helps that the name of each delicacy, and its price, are flagged by old-school, red-and-white butcher shop tags.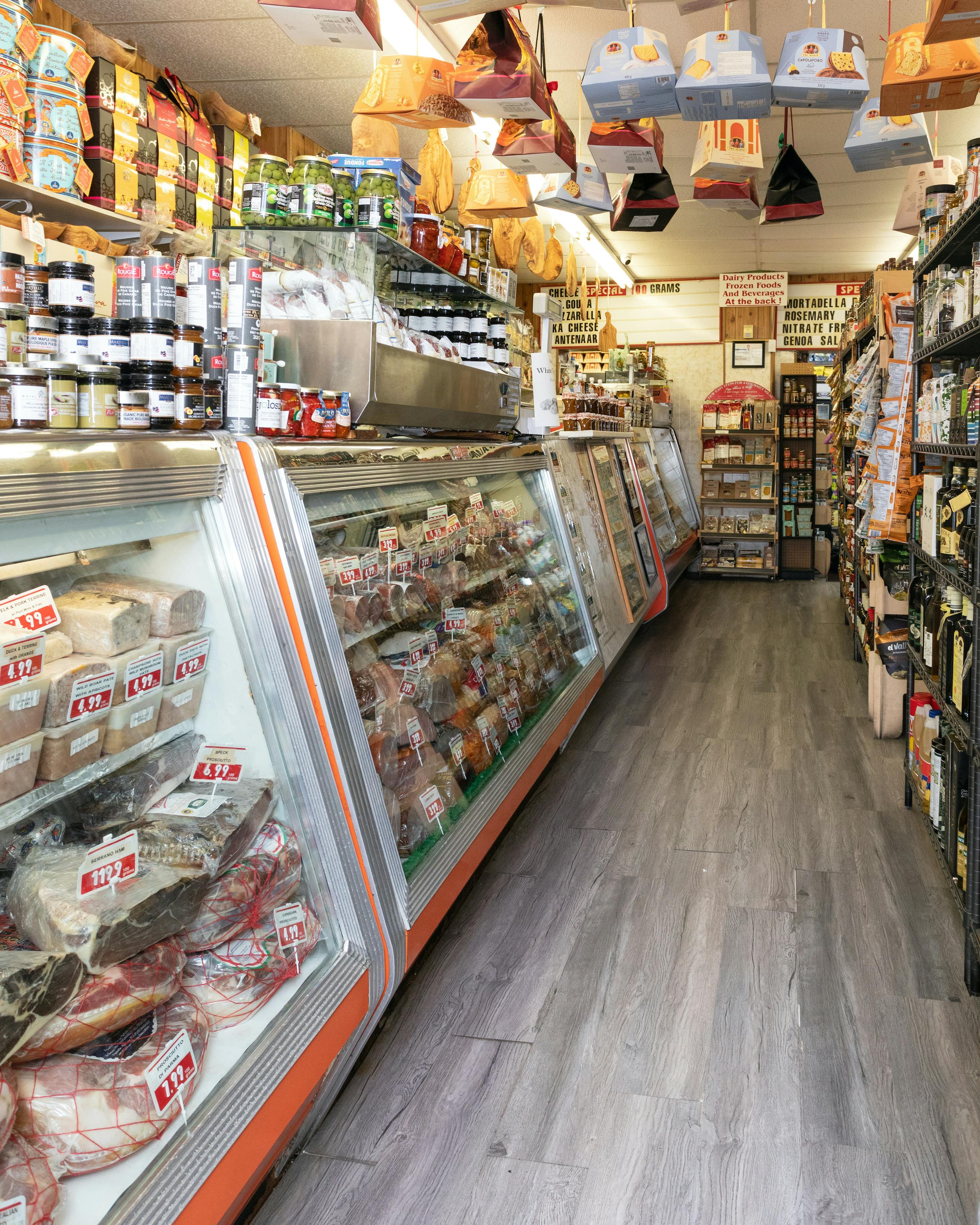 That La Salumeria hasn't changed since 1984, when it first opened its doors, is a testament to owner Carlo Celebre. The original founders, Ernesto and Rita Fuda, started the deli at a time when Toronto was a far less diverse city, whose residents were more risk-averse to trying imported cuisines and ingredients. Back then, the Fudas had a lot of educating to do; beyond the city's Italian community, very few Torontonians had ever set eyes upon sun-dried tomatoes, let alone knew what to do with them.
As Celebre points out, prior to the 1970s and '80s, the Canadian government was very strict in terms of what foods could or could not be imported from overseas. As heretical as it may seem, there was a not-so distant time when prosciutto from Italy wasn't allowed into the country. Today, it's one of La Salumeria's best sellers.
Although Italian cuisine and products have gone mainstream and Toronto's diversity is off-the-charts, the education continues. "A lot of people don't know what a panettone is," confesses Celebre. "So we sample it, explain what it is. The new generation is especially eager to learn."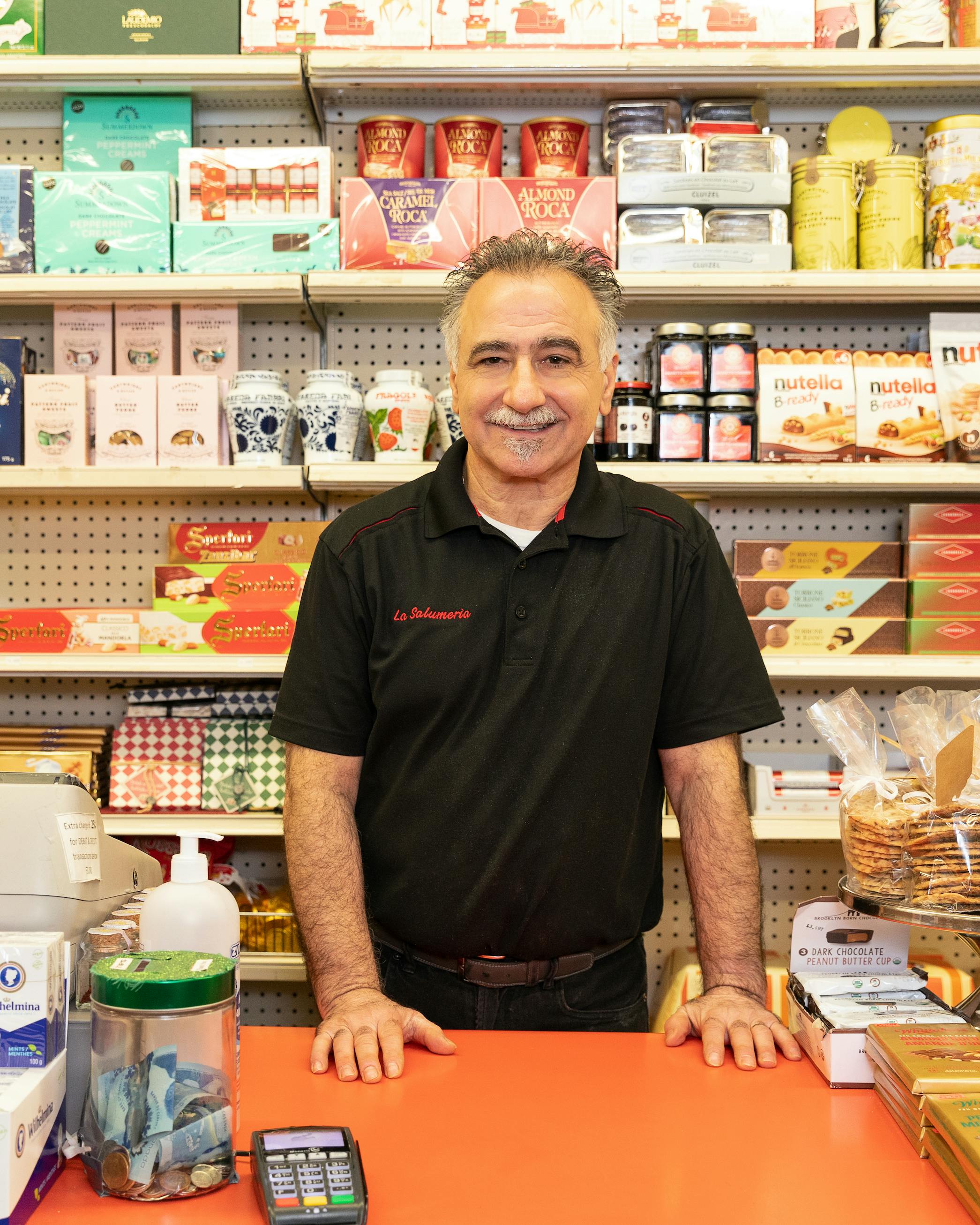 By the time the Fudas retired in 2006, La Salumeria had become a second home to them. Their staff and regular customers were like family. Celebre – who had spent over a decade at Loblaws – promised to leave the deli unchanged. Gazing around the premises, you can see he's kept his word. That said, although the space and personalized service have remained intact, in the years since Celebre took over, the range of products has doubled and the "family" has continued to expand.
In a feat that's increasingly rare (verging on miraculous) for the food service and retail industry, the vast majority of La Salumeria's dedicated and highly knowledgeable staff have all been working for years, if not decades, behind the counter.
"The staff is wonderful. They've been with me from Day One, most of them. They enjoy the work and they love the customers," declares Celebre. "When you come into a little shop like this, you want to bring that feeling of home to the customers. And that's what it feels like when you walk in."
Celebre estimates that 80 percent of his customers are regulars. They greet "Carlo" with affection and launch into conversations that they seemingly left off. They defer to him on delicate decisions such as which bacon is best for sandwiches (single-smoked as opposed to double-smoked, which is saltier). They seek his counsel as to what cheeses and cold cuts he recommends for any given event or occasion.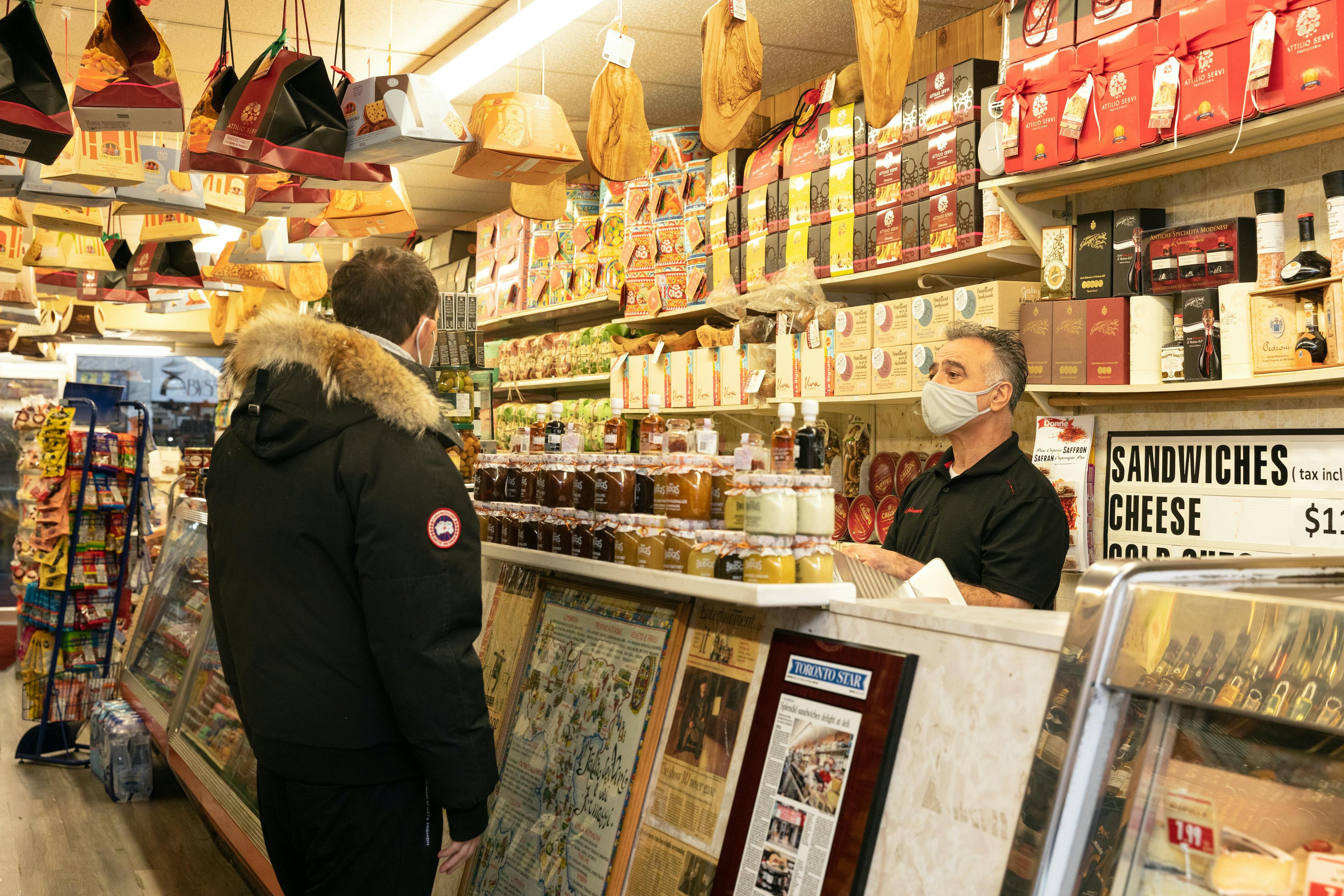 One such regular, Steve, has been shopping at La Salumeria for a quarter of a decade. When he sees him enter the store, Celebre graciously excuses himself from the back where we were talking and immediately heads out to greet and serve Steve.
"Tell Michael the reason you've been coming here for 25 years, Steve," says Celebre as he puts some ham through the slicer.
"Because we talk Maple Leafs," confesses Steve. "Carlo is a disbeliever and I'm a believer."
Celebre laughs. "Talk about the food Steve!"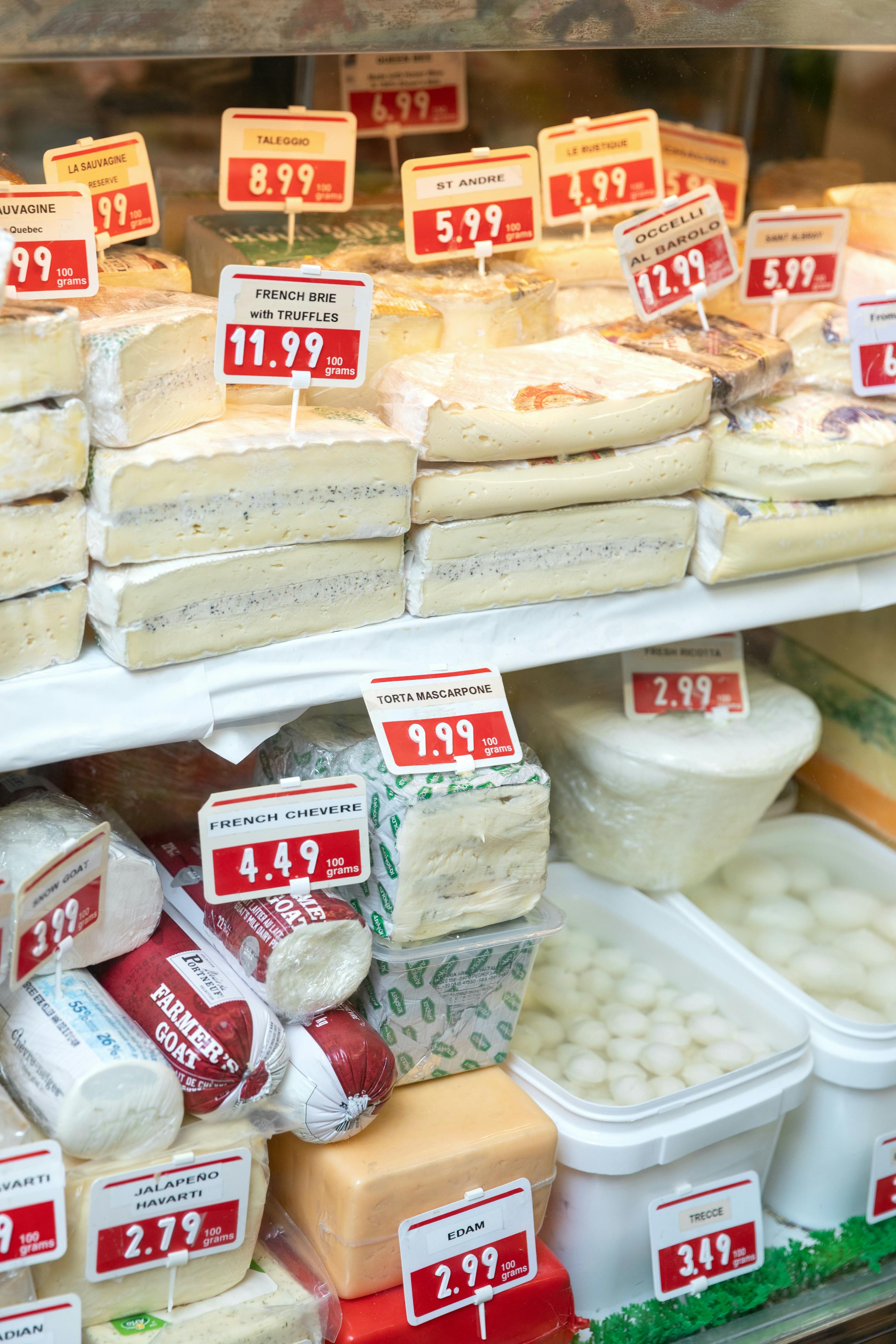 Steve eagerly complies: "My favourite thing is the cheeses. The cold cuts are fantastic, but the cheeses are always unique. And everything is here. You can get anything you want – from olive oil to milk and eggs. It's a neighbourhood place and I prefer shopping in the neighbourhood. And, of course, we also like Carlo!"
To drive home the point of the cheeses' uniqueness, Steve requests a chunk of truffle manchego.
"That's for your wife," says Celebre, as he slices a generous wedge.
When Steve adds that his daughter is having two friends over – and that two out of three of them are lactose intolerant – without missing a beat, Celebre suggests a smoked lactose-free gouda.
Steve leaves laden down, happy with his shopping experience, if not with the Leafs.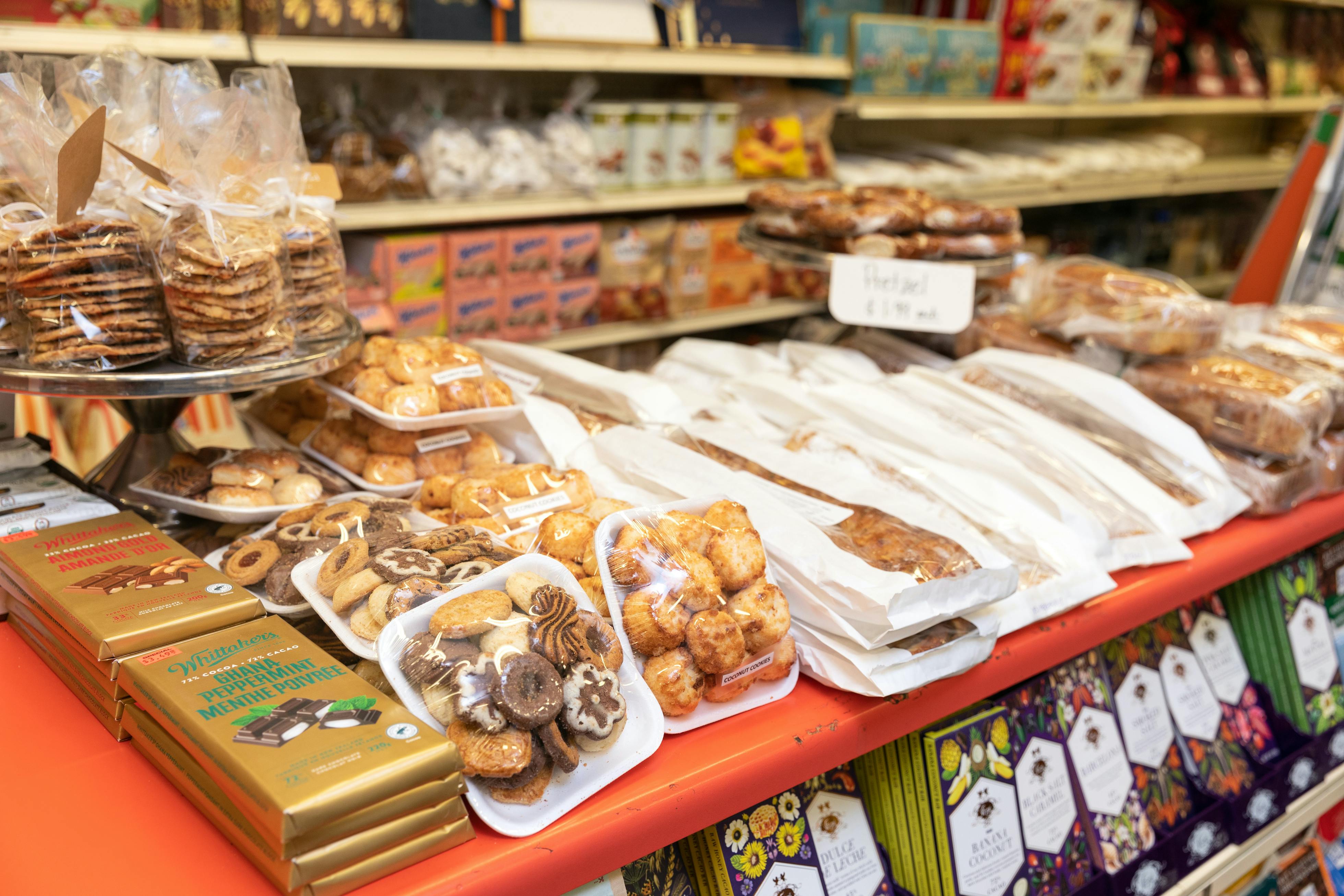 Customer loyalty has afforded La Salumeria the ultimate 21st-century luxury: a complete lack of social media presence. People are always asking Celebre why La Salumeria isn't on Facebook or Instagram. His response is you don't need it if you have great word-of-mouth. For the same reason, Celebre has never felt a need to advertise.
The absence of self-hype on every level is so pervasive that it was only recently that those who weren't "insiders" became aware of La Salumeria's sandwiches.
Since there are no menus, signs, or blackboards (let alone Instagram accounts) advertising these "secret" sandwiches, the world-at-large only became aware of what they'd been missing shortly into the pandemic. In May of 2020, an unidentified man with a cell phone surreptitiously shot a "making of" video and posted it to TikTok where, unsurprisingly (considering the size, bread(th) and art of these sandwiches), it went viral. In the aftermath, a wide range of non-regulars – many of them young TikTok-watching foodies – began to descend upon La Salumeria, all but begging for one of those sandwiches.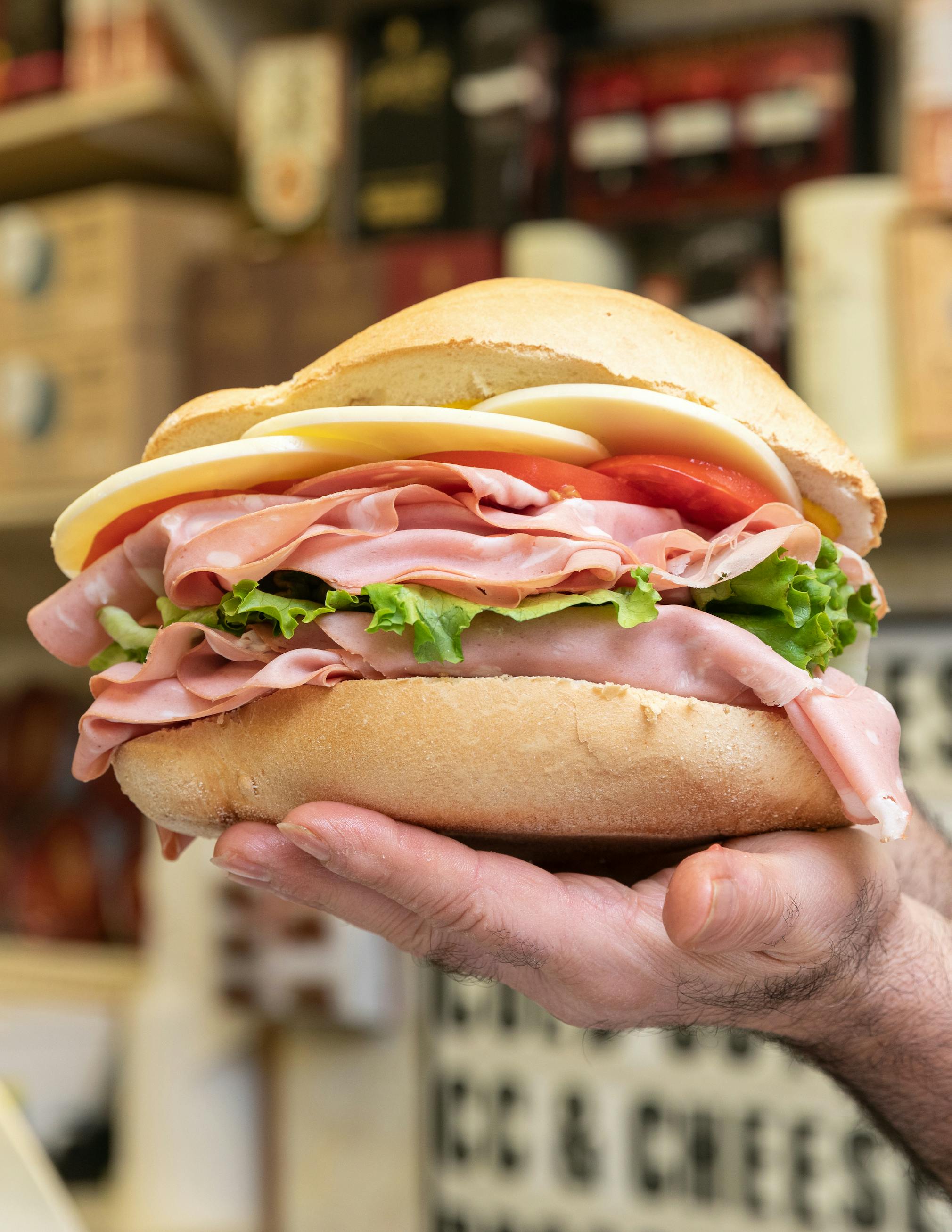 But what sandwiches, exactly? Due to the lack of signage or anything resembling a menu, newbies were at a loss. They were unaware of the unwritten ritual. First, select a ciabatta, kaiser, or Italian roll from the bread shelf near the door. Then, head to the counter to make a choice of cold cuts and cheeses, along with sliced veg and spreadable garnishes ranging from mustard and mayo to pesto and fig jam.
The only problem – and it's a big one – is making the choice.
Faced with a seemingly unlimited array of cheeses and cold cuts, many customers, both new and old, tend to freeze.
Which is why Celebre invented "The Special."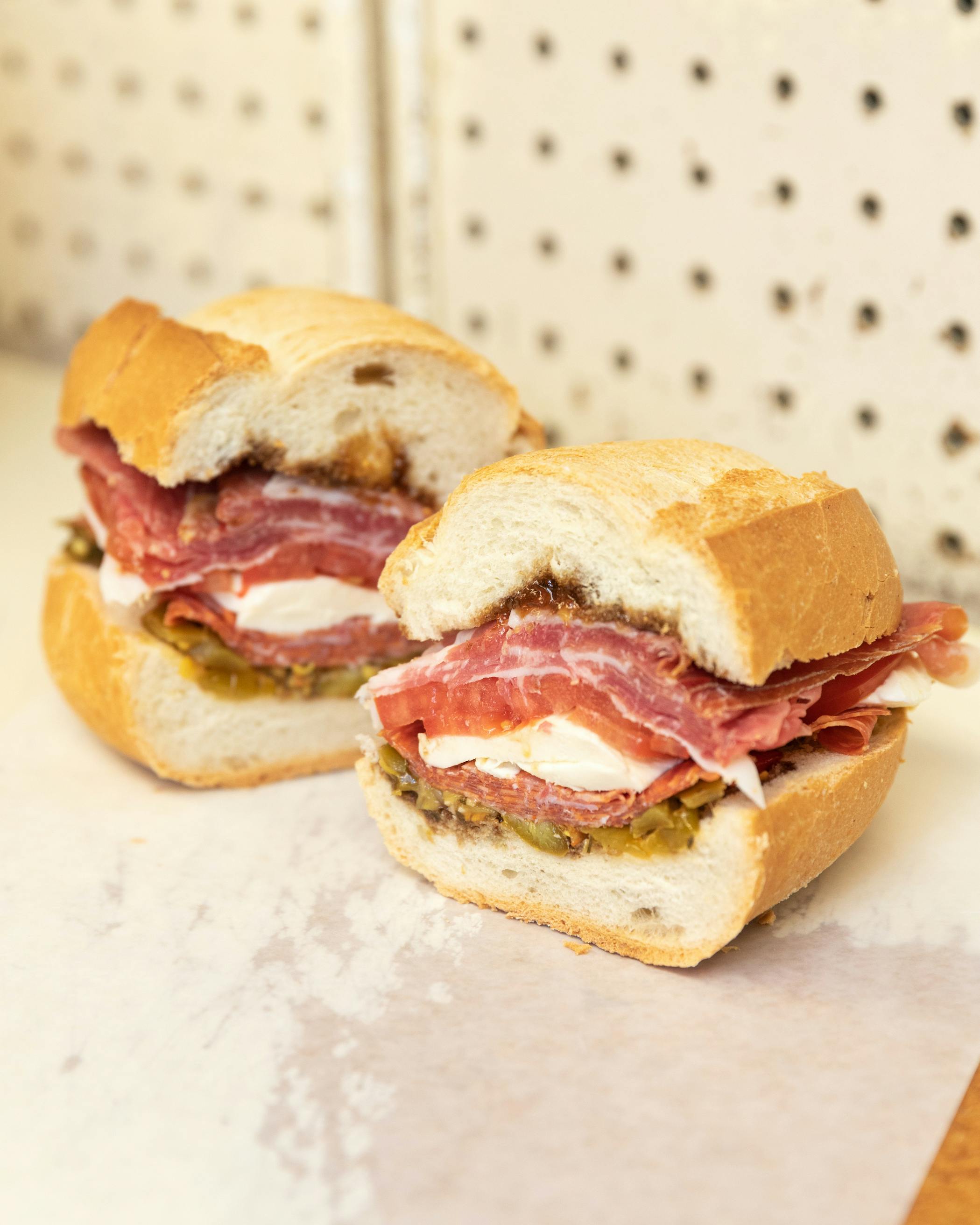 "The Special" is a Carlo Celebre original and somewhat of a sandwich legend in its own time. It consists of layers of paper-thin slices of prosciutto, spicy salami, creamy buffalo mozzarella, ripe tomatoes, spicy peppers, fig jam, balsamic vinegar and olive oil, all piled on top of one another and pressed between two slices of whatever bread you pick out (ciabatta is recommended, but not obligatory).
It's a multi-hued and multi-textured exhibitionist of a sandwich, baring it all and only just barely contained between those two foundational top and bottom slices. It's also, as Celebre himself puts it, a "mom sandwich" – at least it is if your mom was an Italian immigrant with seven kids to feed.
"As a child, I used to see my mom making sandwiches a lot. So one day, it just came into my head that maybe I should do what my mom used to do." Celebre adds that, at 94, his mother isn't making sandwiches anymore. "Now we're making them for her."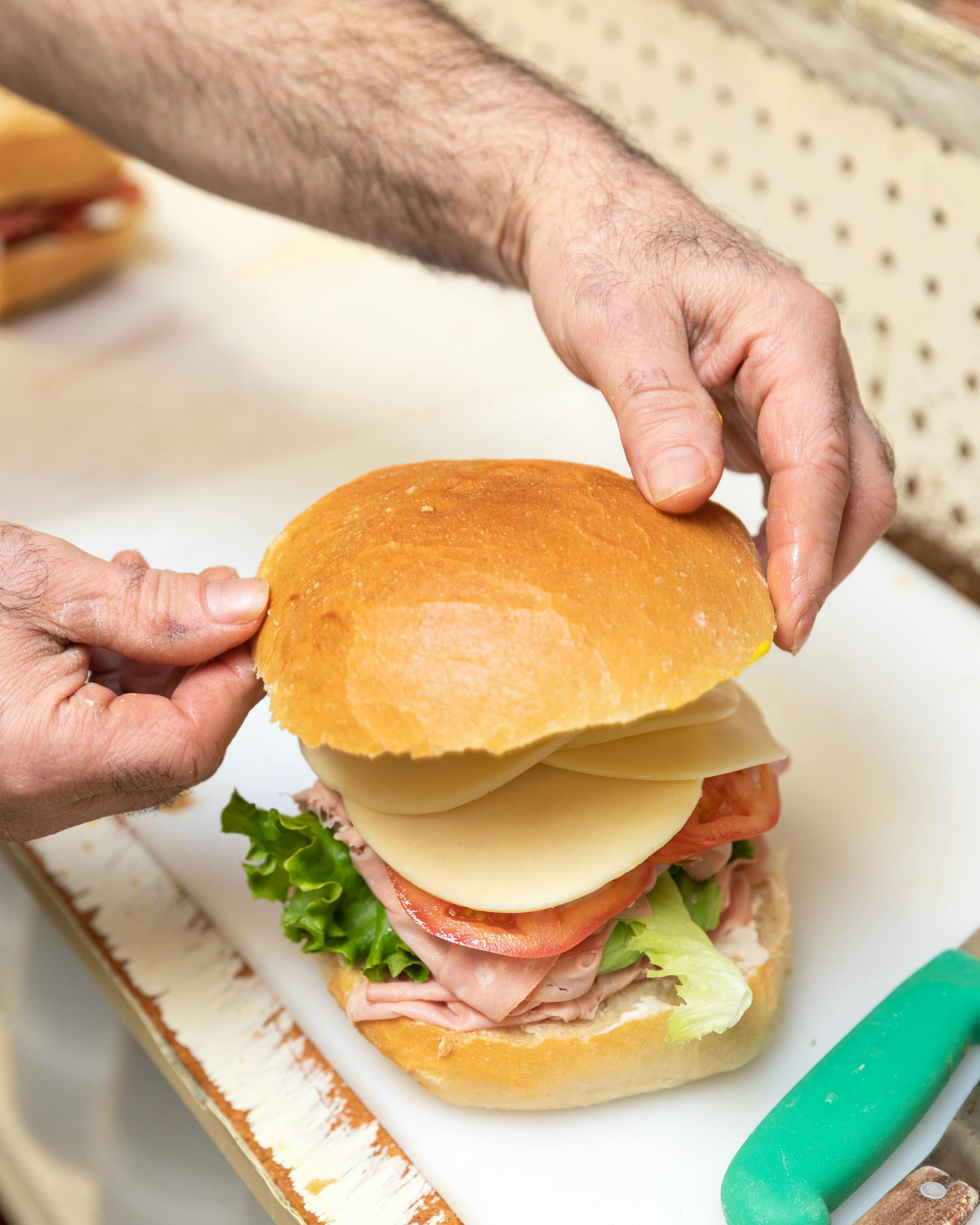 It's a testament to Celebre's brilliance as a sandwich alchemist that the "The Special" accounts for an estimated 70 percent of all sandwiches devoured at La Salumeria. It's enjoyed by everybody from Mulroney scions and Barenaked Ladies band members to Vivian, a woman who walks in off the street and orders one.
Although it's Vivian's first-time ever in La Salumeria, Celebre greets her like a long-lost regular.
"I just moved to the neighbourhood a month ago and have walked by so many times," she says. "Then I saw the sandwiches on TikTok and decided to come in."
Having lived in Toronto for 15 years, Vivian expresses dismay with what she views as the city's underwhelming, pre-prepared, sandwich scene. "It's very hard to find a good sandwich in Toronto."
"But this sandwich is the best," she observes, her faith in sandwiches suddenly restored as Celebre hands her a Special in all its fresh-made glory, sliced into two humongous halves.
With gusto, she announces to the entire store, "This sandwich is lunch – and dinner too!"