St. Joseph is an unassuming side street in the Bay Street Corridor. It's a street that knits together historic architecture with shiny modern condos. Five St. Joseph Street is the space that houses Lao Lao Bar, a beautiful heritage building that gives off a gothic feel.
Toronto lacks restaurants that cater to Laotian culture and cuisine. Co-owners, Jason Jiang and Seng Luong, had thought long about opening up a Lao-centric eatery. "This was always the plan. It was time to showcase Lao food, our heritage," said Seng.
Seng and Jason are partners in business and in life. They were both born and raised in Laos. Although, they have no formal chef training, they know how to cook. This is evident to anyone who has ate at their previous Northern Thai restaurant, Sabai Sabai.
After closing Sabai Sabai, the boys thought it was the perfect time to travel and catch a break. Not too long into their travels, they received an email from their real estate agent notifying them that the space located at 5 St. Joseph Street was available. They were familiar with this address from its previous restaurants and nightlife. "We love this space when it was Wickson Social. It has great bones," said Jason. When it became vacant, they knew they had to jump on the opportunity to open the restaurant they had dreamt of.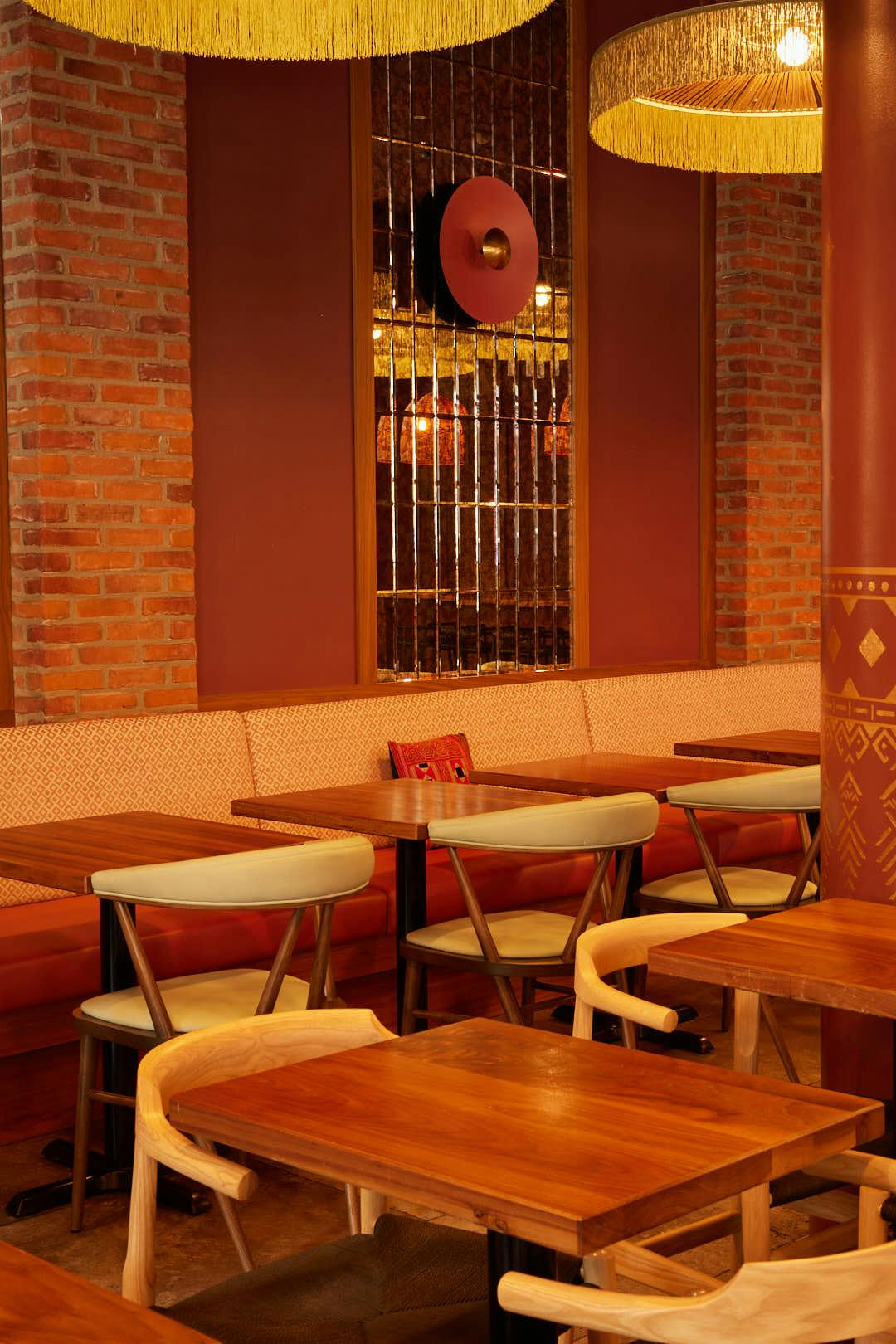 The restaurant is named after a drink Lao Lao, which is essentially distilled, high proof rice wine. It's comparable to moonshine. "The first Lao means 'alcohol' and the second Lao means 'country.' Together it translates to "the alcohol of Laos." The boys chose this name because drinking is a big element of social interactions, coupled with fun nights and even more fun memories. "It also tells you what kind of food we're serving," said the duo.
Fun fact: when referring to the county, it's acceptable to say Laos; when referring to the people, culture and food, the 's' is dropped.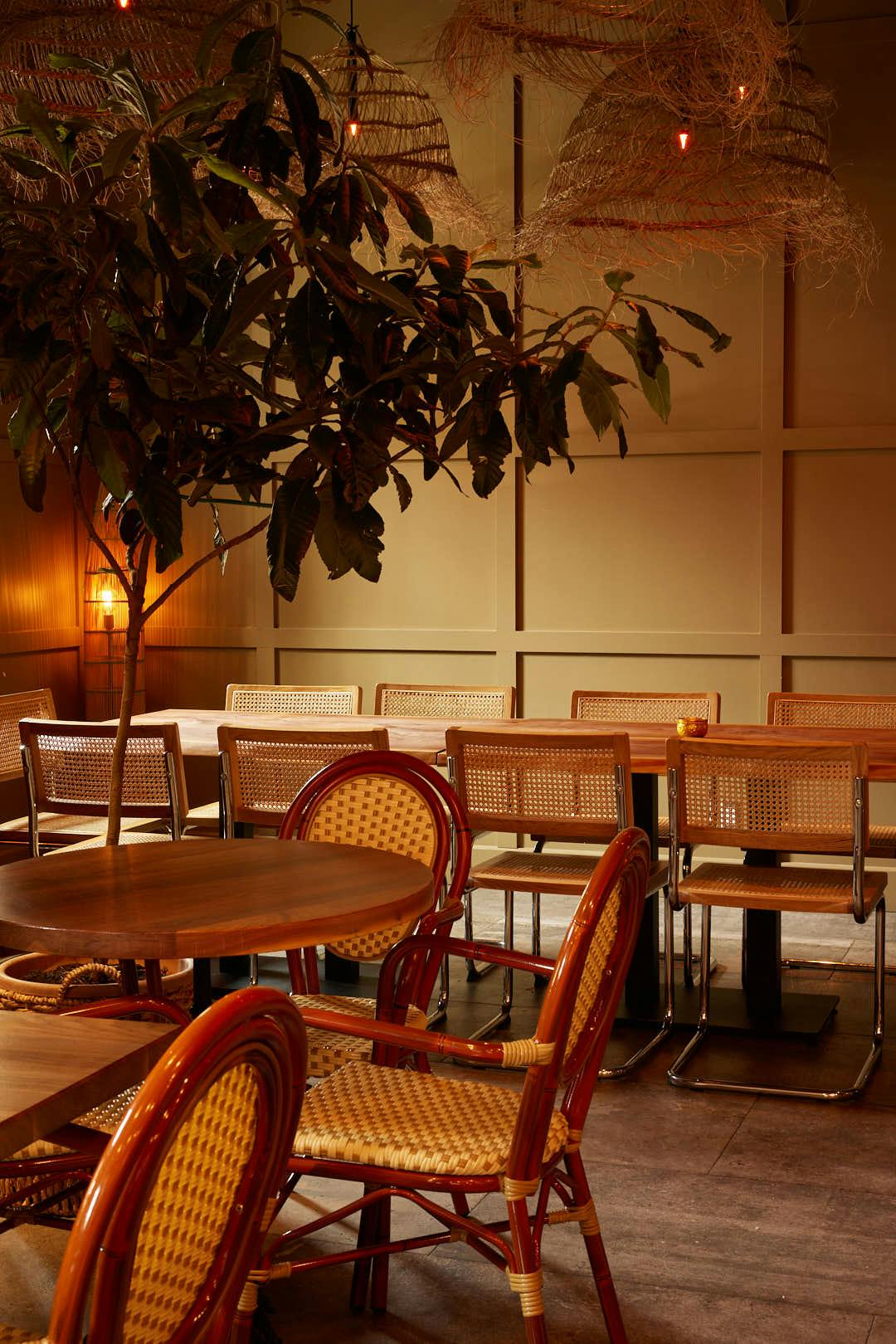 "We love Luang Prabang, it's one of our favourite towns in Laos," said Jason and Seng. In the design concept of Lao Lao, you'll see elements of French architecture, which was, and still is, a big influence in Luang Prabang." From the colonial style oversized doors to the mosaic tiling, the owners did a good amount of renovations to make the space reminiscent of their home country.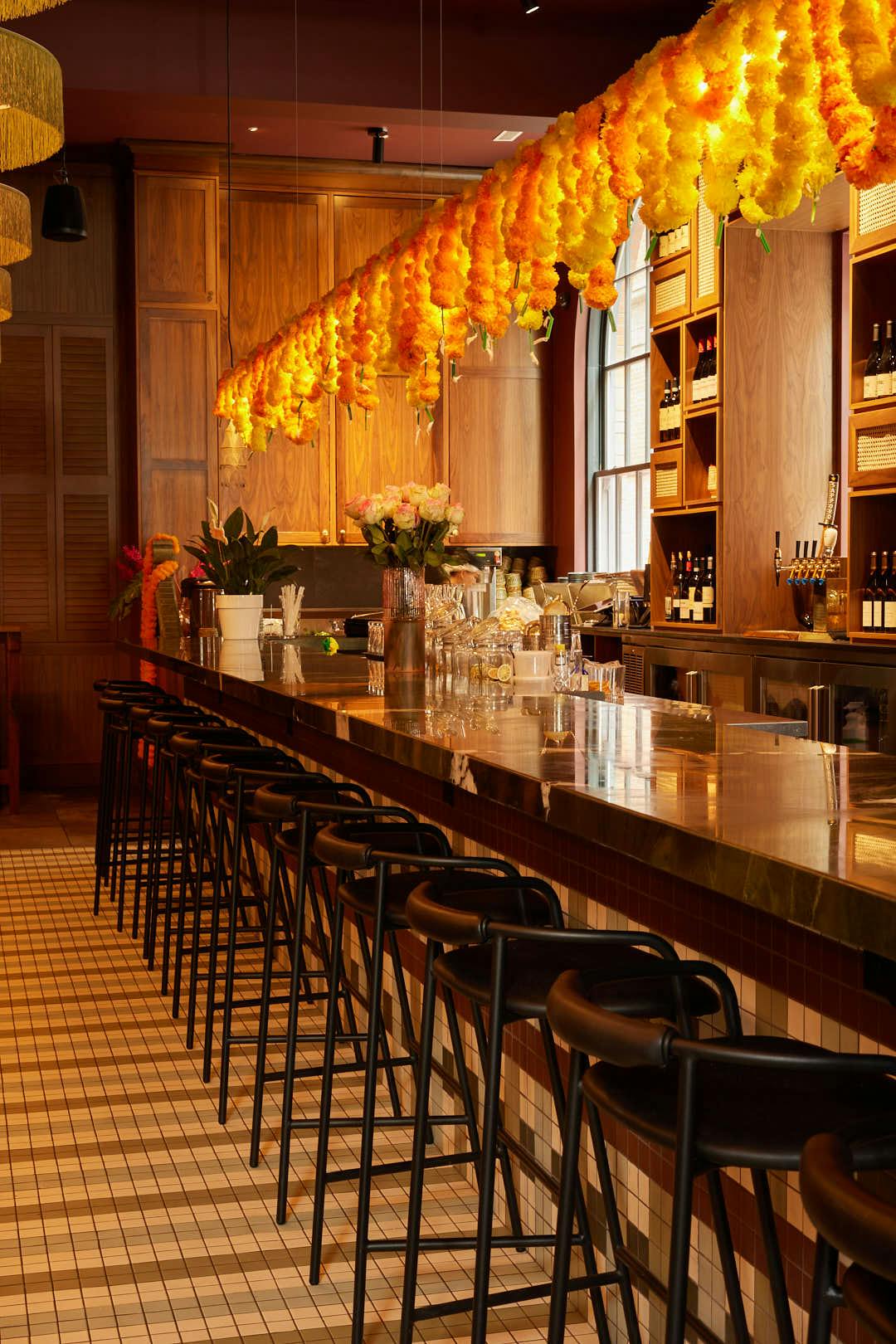 "The artifacts, the fishnet, the silkscreens, the pendant lamps are similar to items commonly found in homes in Laos. It's sentimental to us also," said the duo. The dim lighting in the space was intentional. "We wanted a moody space, whereas lots of Asian restaurants use fluorescent lights, said Seng." The lighting adds an element of intimacy.
The menu at Lao Lao is made up of recipes Jason and Seng grew up with. Naturally, they've adapted them to their own taste. However, they've tried to incorporate as many cooking techniques from home as possible.
Lao dishes have tons of overlap with Thai cuisine, which makes sense since they're neighbouring countries. Historically, the border of Laos and Thailand was redefined and a large part of Laos fell into the Thai side. That region is called Isan. The Laotians that live there have maintained their culture, their way of living and their cuisine. "A lot of dishes that people think are Thai are actually from Laos. For example, green papaya salad is one of them, says Seng. Overall, Lao cuisine is a lot less rich and less sweet than its Thai neighbour.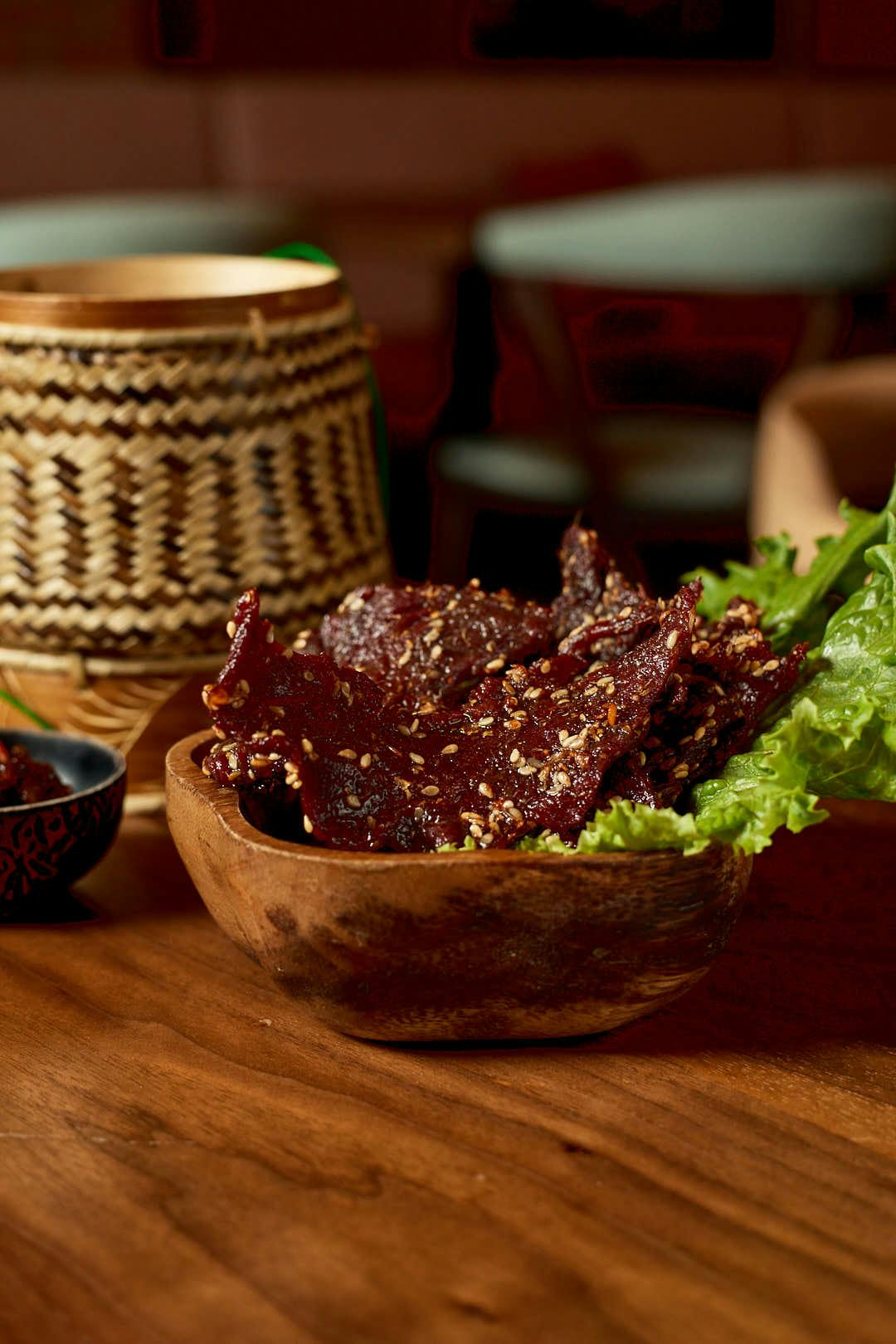 The Heavenly Beef Jerky is a menu staple. It's lean cuts of beef lacquered in dry Lao chili paste (aka Jeow Bong). It's chewy and packed full of balanced flavour. This style of jerky is a common Laotian street food paired with sticky rice and eaten with your hands, which is how they do it at the restaurant.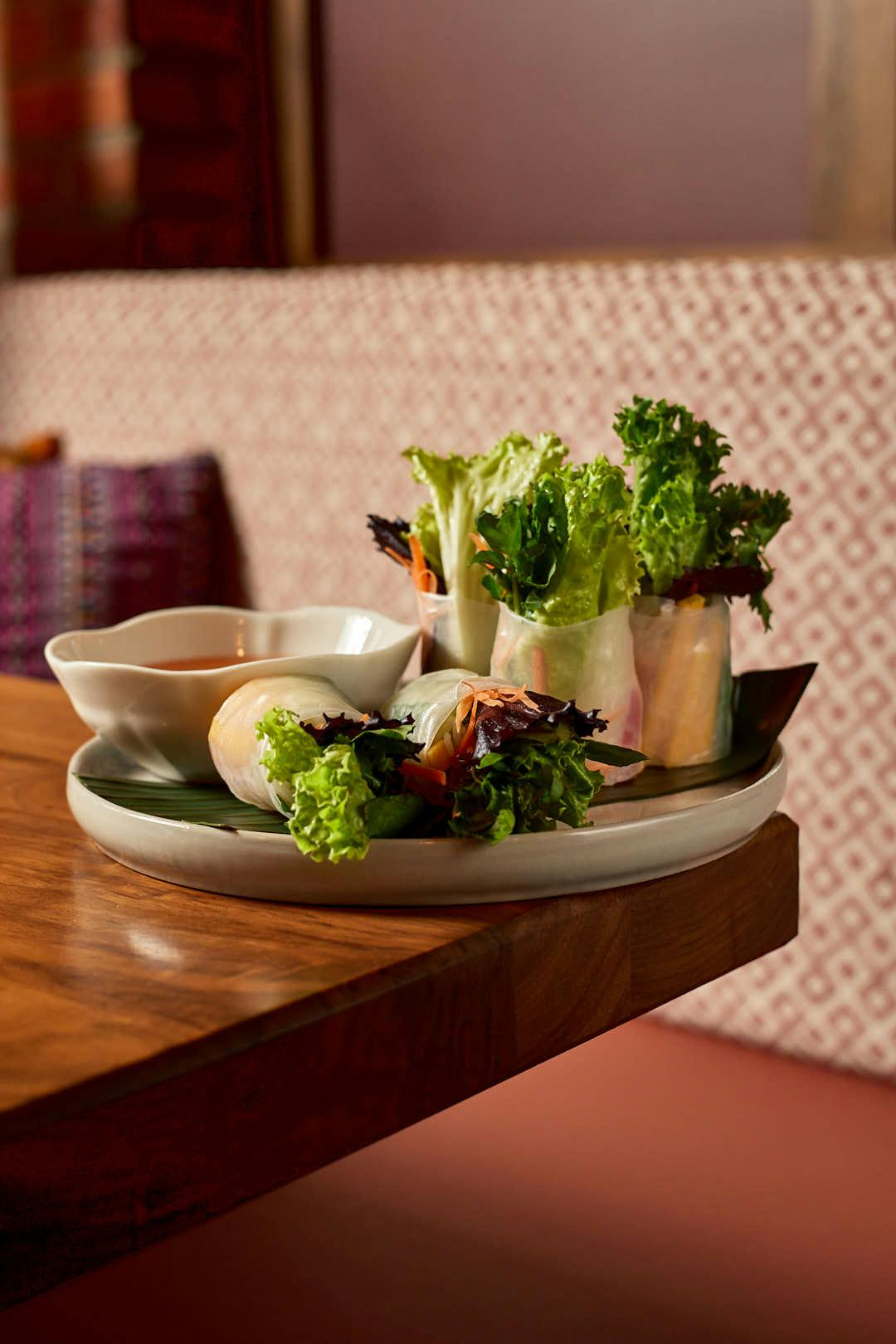 The Fresh Rolls are what you would expect. These ones have a spicy element to them which hits the back of your tongue on the last chew. Instead of eating them at the beginning of a meal as an appetizer, it works quite well as a palate cleanser between meals as its fresh, light and full of herbs.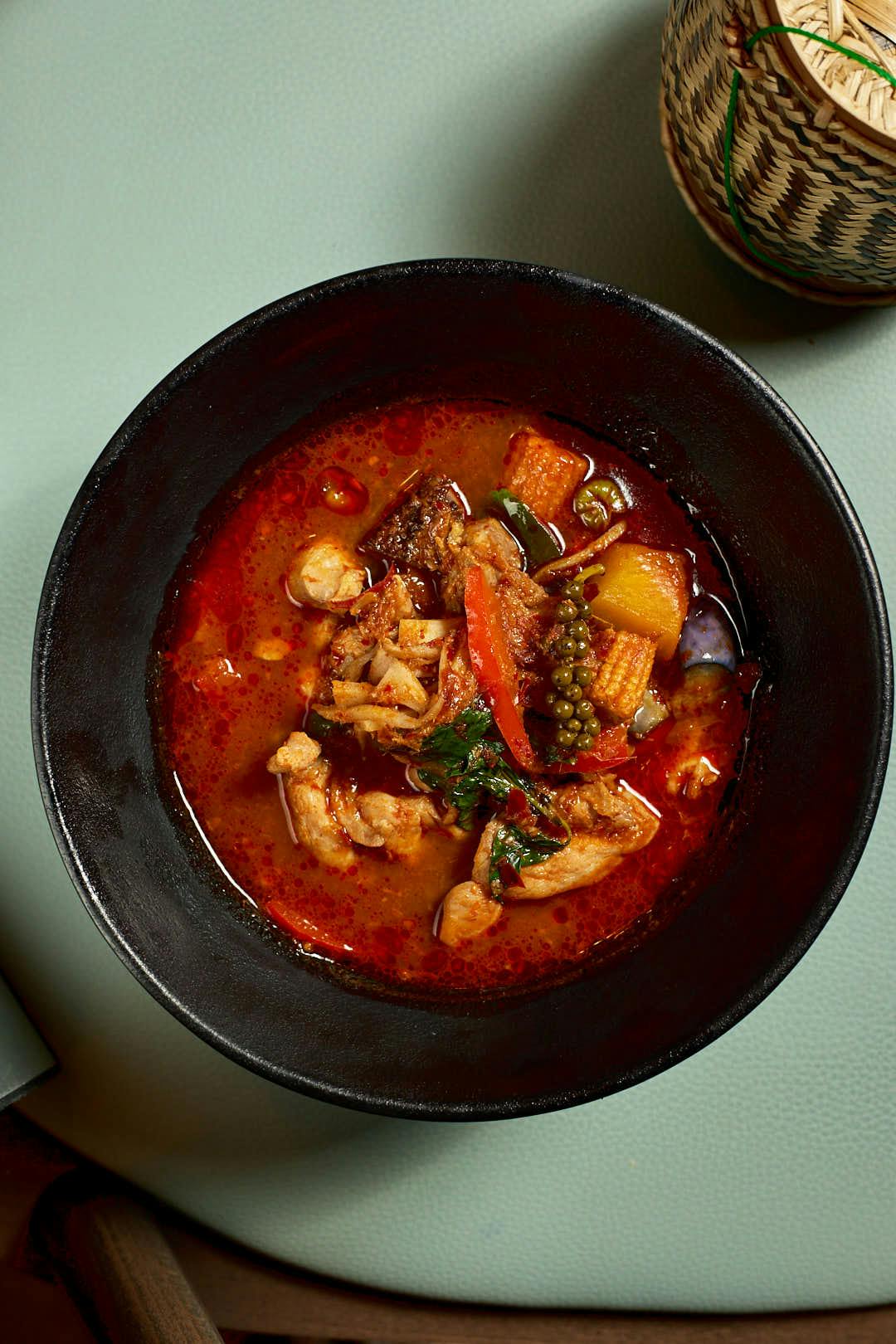 The Jungle Curry is a light, golden vegetarian curry. The unique ingredient in this dish is the stems of unripe green peppercorns. They have a bite to them and taste like lavender. This dish is a little heavy on the acidity and not as thick and spicy in comparison to a traditional Panang curry.
Lao Lao carries Panang on the menu as well, however Laotian curries in general are much lighter since they're made without coconut milk.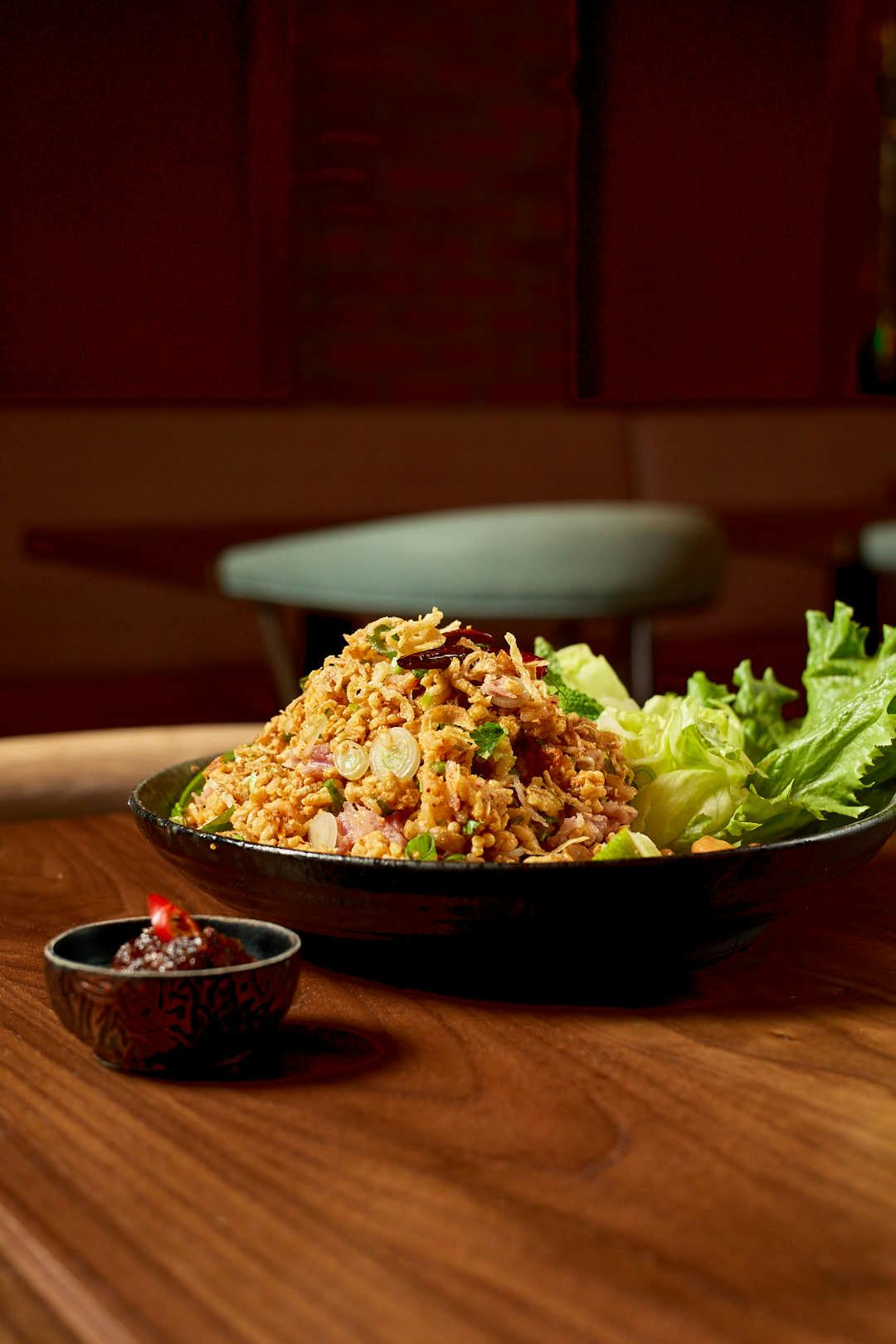 Crispy Coconut Rice Curry (Nam Khao) is a northern Lao dish where rice is mixed in with grated coconut, fermented pork, fresh herbs and peanuts. It's rolled into balls then deep fried, similar to an arancini ball. Once it's fried up, it's then crumbled and deconstructed to ensure every bite involves crunchy bits and soft bites. This dish is served alongside lettuce wraps which acts as a vessel but also adds a lightness. There are lots of textures and intense flavours making this item unique.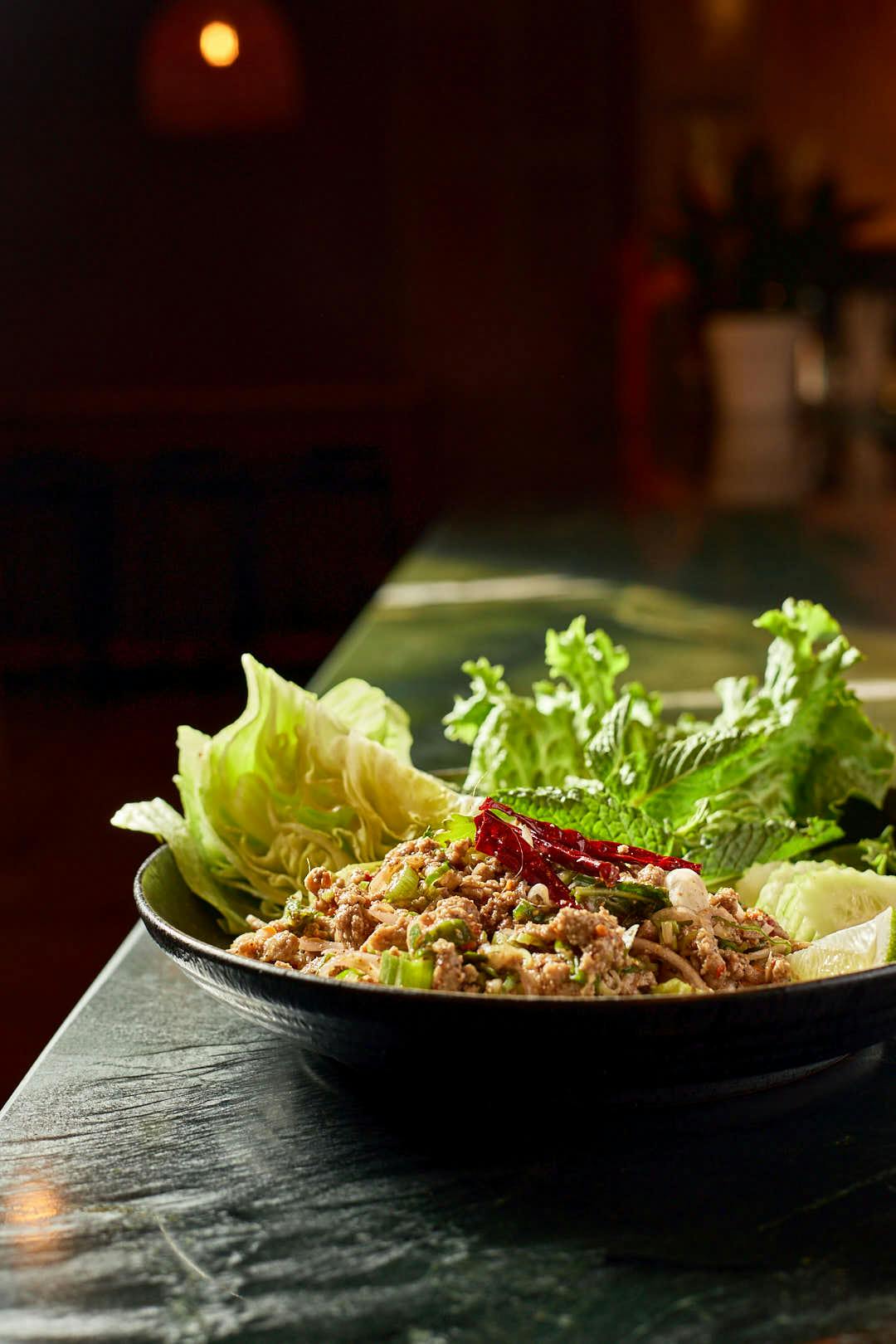 Laab is the national dish of Lao. It combines toasted ground sticky rice with any protein. Occasionally, the Laap served at Lao Lao also swaps their protein depending on what's available, yet duck is a common meat they use for this particular dish. The toasted sticky rice adds a nuttiness, the crispy duck skin adds that rich crunch. No Laotian dish is served without fresh herbs and this plate is no different. This dish also fits into the salad category, as it's eaten with lettuce wraps.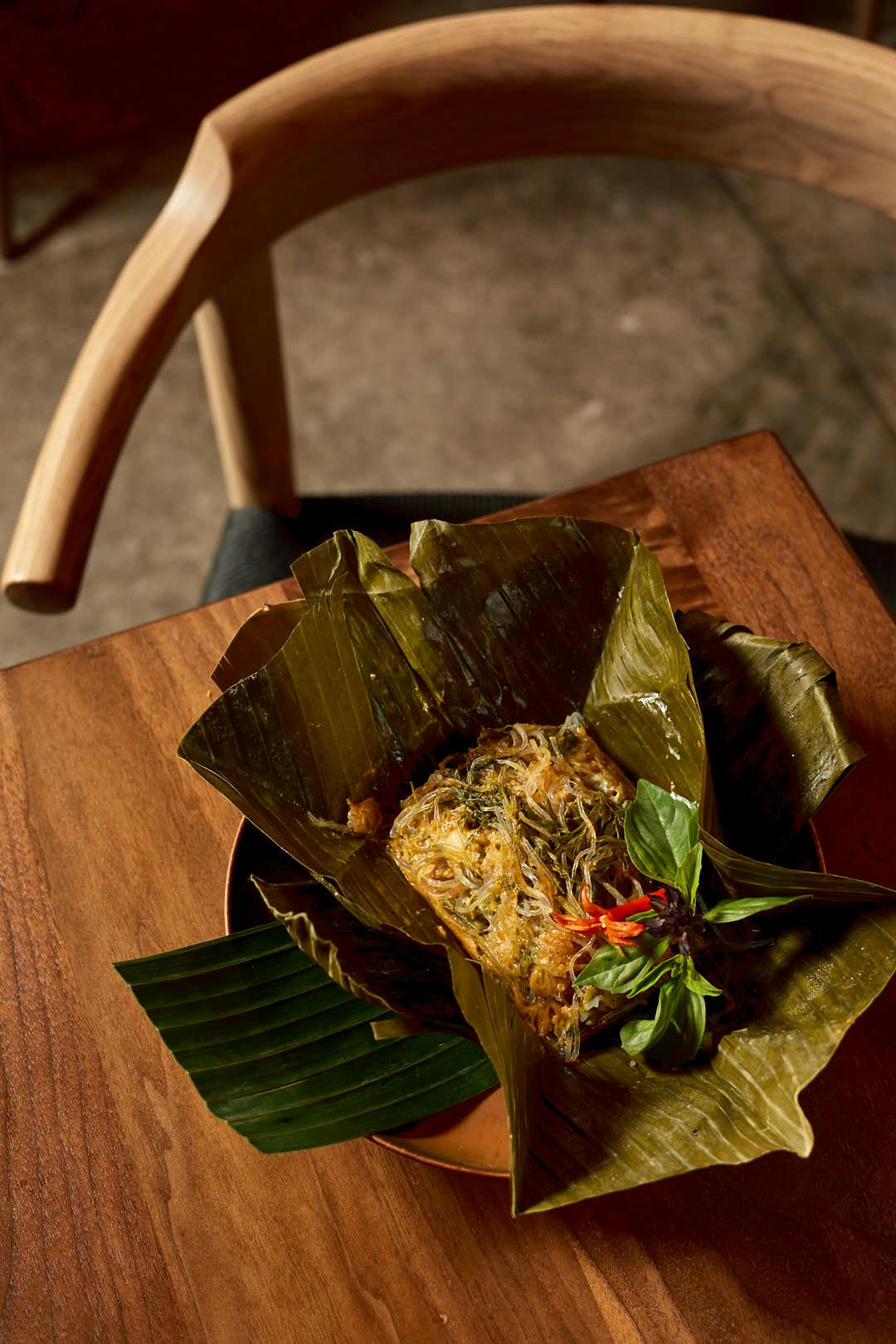 Another famous authentic Lao dish is Mok Gai. The chicken is steamed inside of a banana leaf with dill, fresh herbs, chillies, glass noodles and ground up sticky rice to the point where it becomes a binding paste. The chicken is quite soft and almost takes on a fish texture. The flavours that flow throughout include lime leaves, lemongrass, shallots and galangal.
All the dishes on the menu are sharable. Fresh herbs — mint, dill, basil, green onions, galangal, lime leaf, lemongrass — are common ingredients used in most of the dishes at Lao Lao.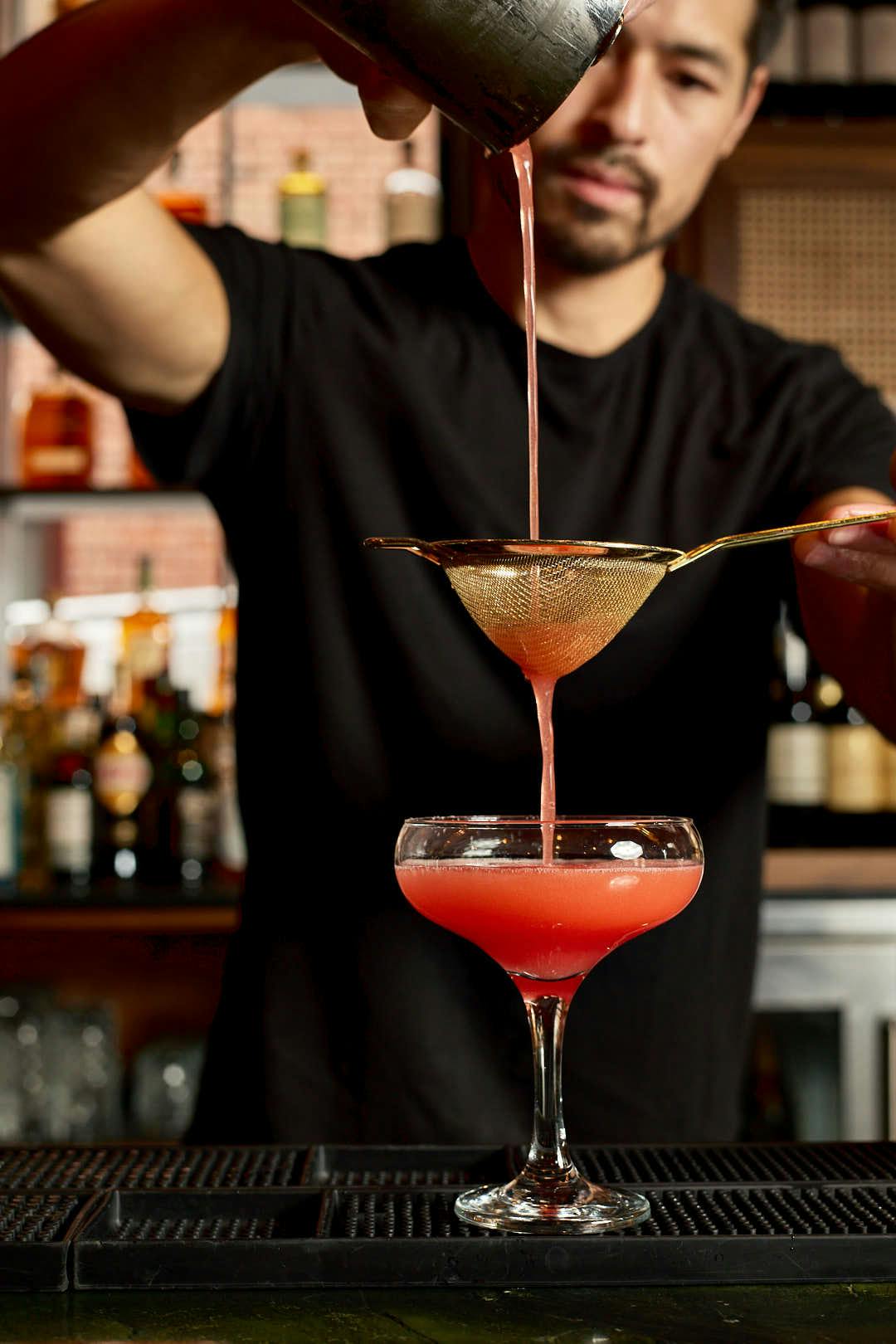 The Lost in Lao cocktail is similar to a Aperol Spritz but this one is made with aperitivo, vodka, orange curaçao, calamansi and lemon juice. It's definitely a boozy drink but also flavourful and bright!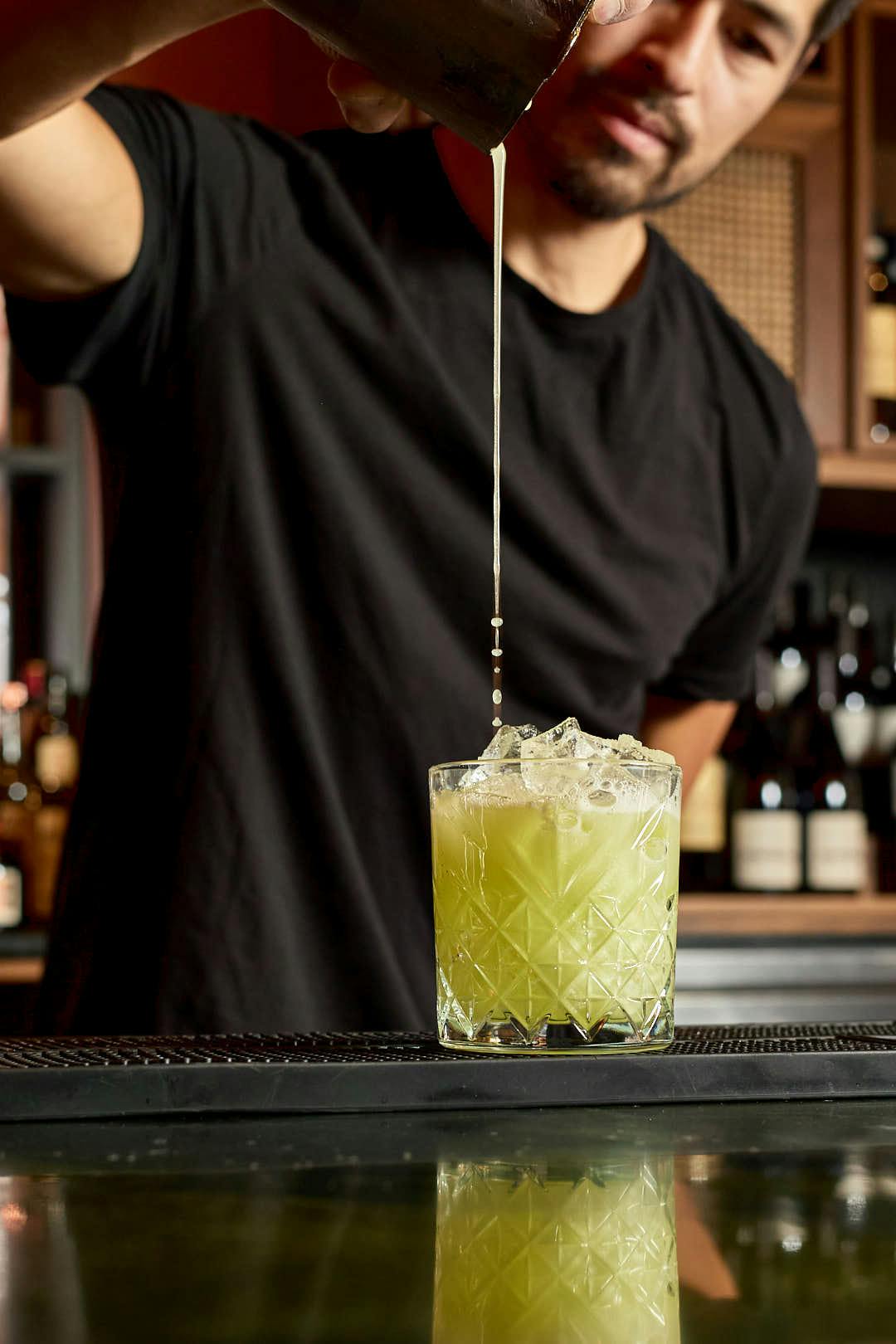 The Thum Jok!! essentially looks like a green juice one would grab at any juicery, which makes sense since the cocktail contains cold pressed celery, Thai basil juice and their signature simple syrup. The addition of Dillon's Gin gives it the right kick. This is a very refreshing cocktail on a summer night and you don't feel bad indulging since it contains healthy ingredients.
What makes the drinks at Lao Lao unalike is their housemade simple syrup made with lime leaf, lemongrass and ginger, whereas traditional simple syrup only requires two ingredients: sugar and water.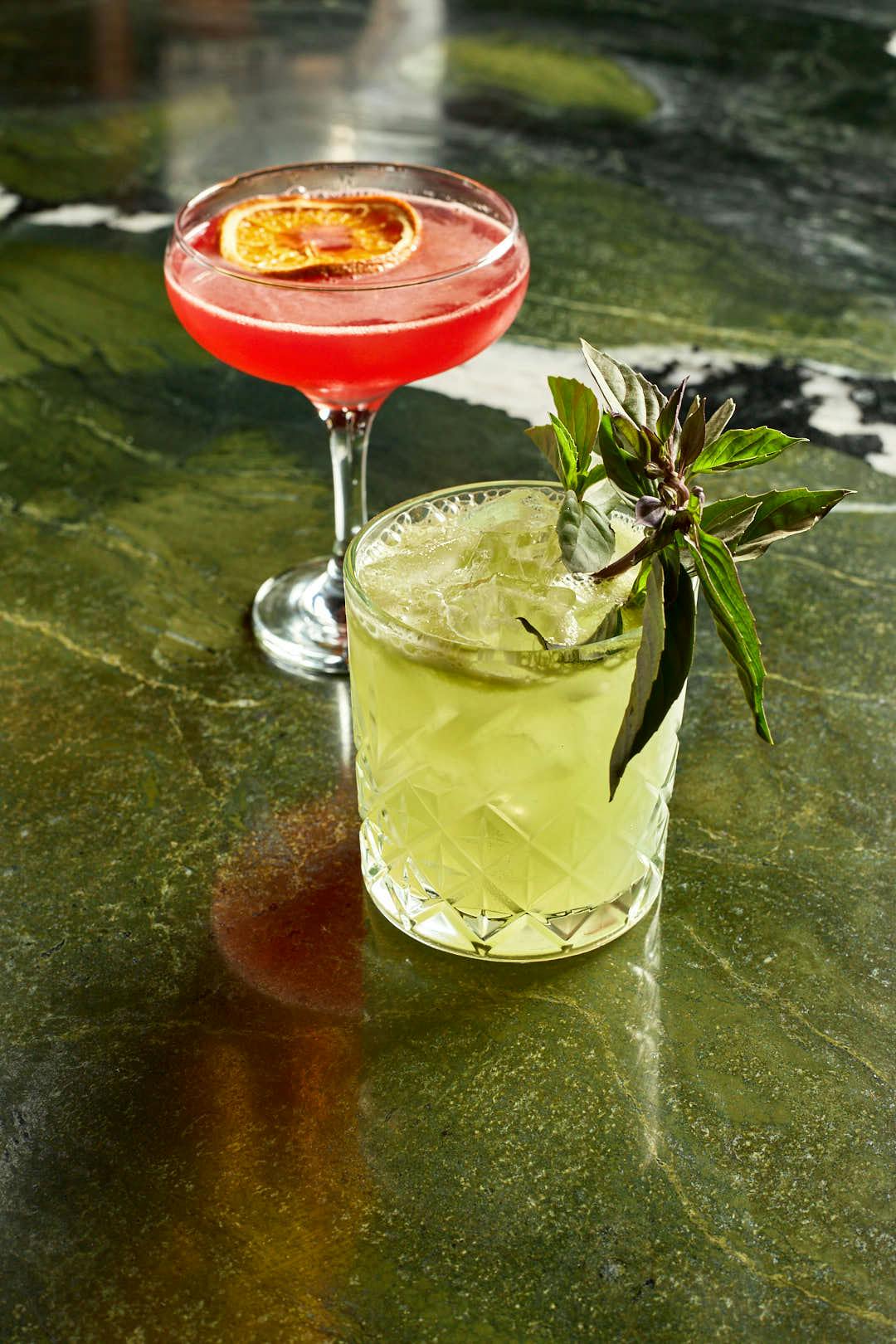 All of Lao Lao's cocktails have a low profile. Jason and Seng purposefully stayed away from big, bold flavours and opted for lighter mixed drinks, this way the drinks don't overshadow the energetic flavoured food. Although, there is no wine pairing available, Lao Lao has curated a list of lighter, fruity wines to compliment the menu.
The food and drinks at Lao Lao will change seasonally, fan favourites will remain.
Lao Lao is great spot to taste authentic Laotian food and culture. If you're in the mood for Thai but prefer a lighter version, Lao Lao will hit the spot.
Lao Lao Bar is open from Monday to Thursday and Sun from 4:30pm - 10 p.m., and Friday and Saturday 4:30pm - 11 p.m.