During month 11 (or what feels like month 1100) of this pandemic, we could all afford to feel like we've been transported to Europe for an afternoon. One of Toronto's newest bistros fits the bill perfectly with their charming space, French-inspired fare and soon enough, a patio for summer drinks and snacks.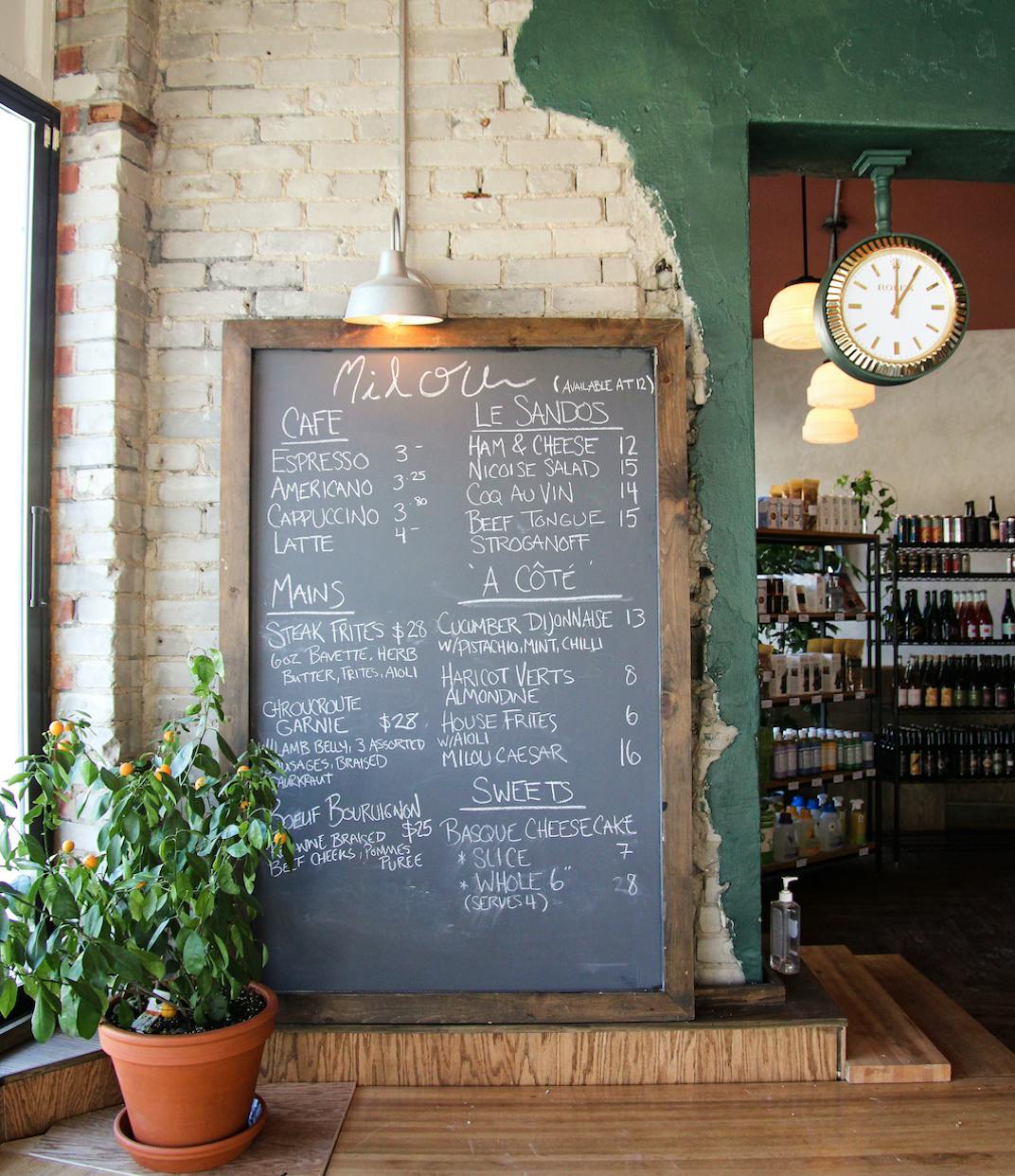 Milou's daily menu featuring mains, sandwiches, sweets and cafe items.
The Space:
Milou, the new cafe-bistro at Dundas and Beaconsfield, has taken over the space of a former Korean restaurant and transformed it into a beautiful and functional destination for a light lunch, takeout dinner and even a place to pick up a few hand-picked pantry items. Owners Adrian Montesdeoca and Mikey Kim first had the idea to open up a champagne bar, which turned into the concept of a French-style restaurant (Kim is trained in French cuisine) and, once the pandemic hit, pivoted again slightly to focus on takeout food and include a retail shop.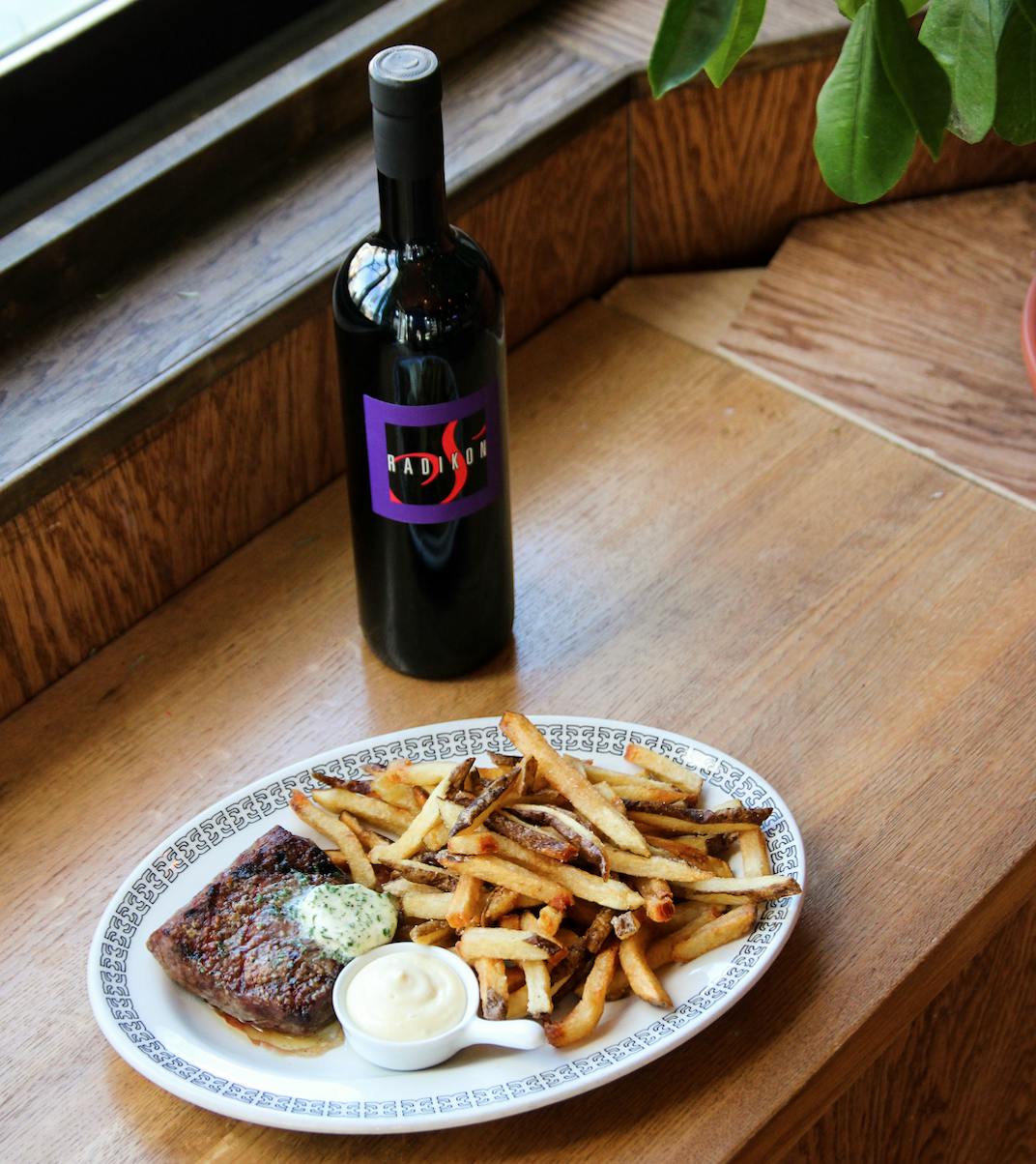 The restaurant was built to be open-concept, with the kitchen visible but pushed back from its original location at the front of the restaurant and a corner-heavy bar area that will allow guests to face each other while (eventually) seated. Initially, the plan was to have a few small high-top bistro tables and one large booth in addition to the bar for guests to sit and enjoy their meals, but most of that space has now been occupied with shelves for retail goods like wine and upscale pantry items.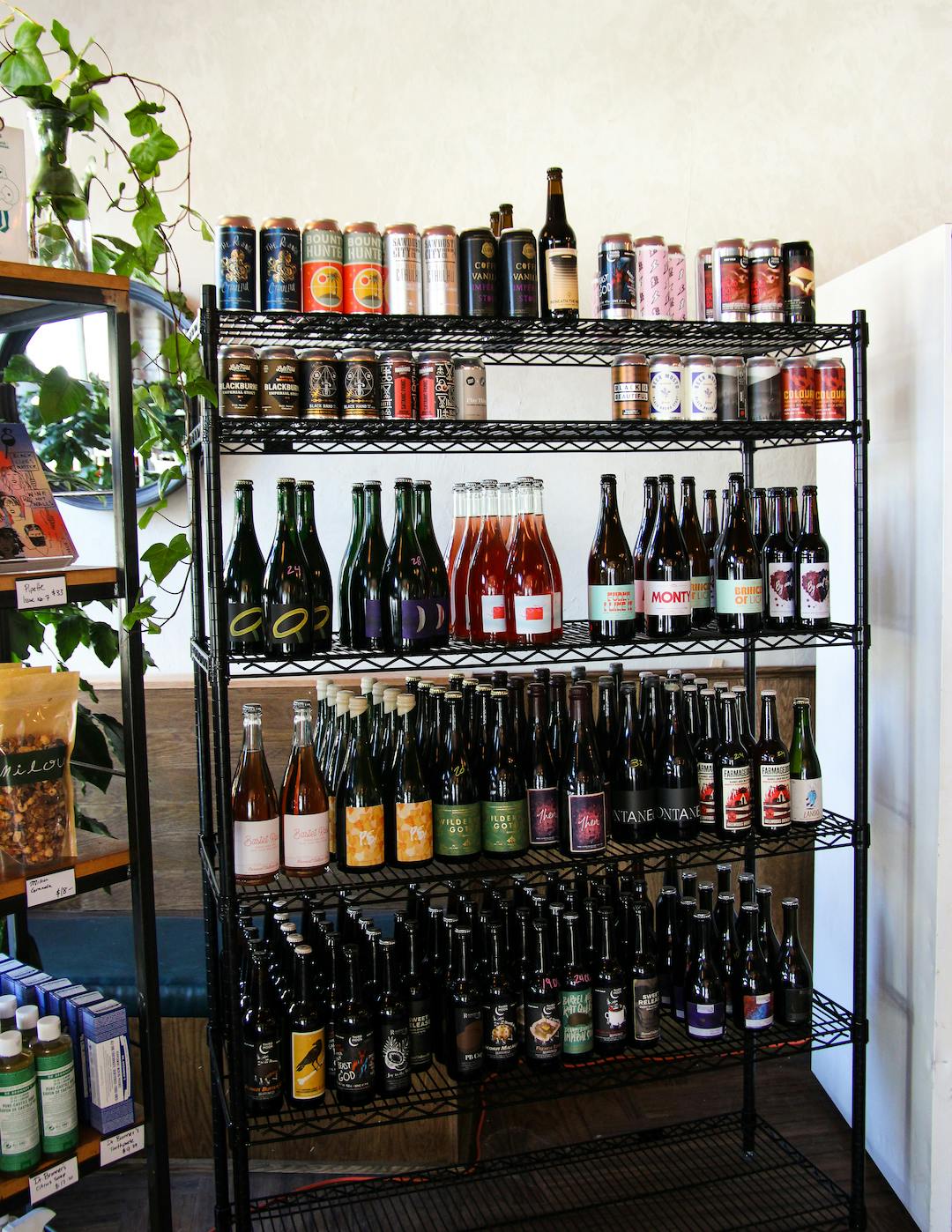 Wine and pantry items.
The Food:
The menu, which is still expanding and changing, currently features a rotating list of sandwiches, salads and daily specials, plus a few staple dishes that will always be available. Sandwich options are abundant, stuffed with mouthwatering combinations like Niçoise salad fillings, shaved beef tongue with Swiss cheese and pickled onions, Coq au Vin-style chicken and classic ham and cheese.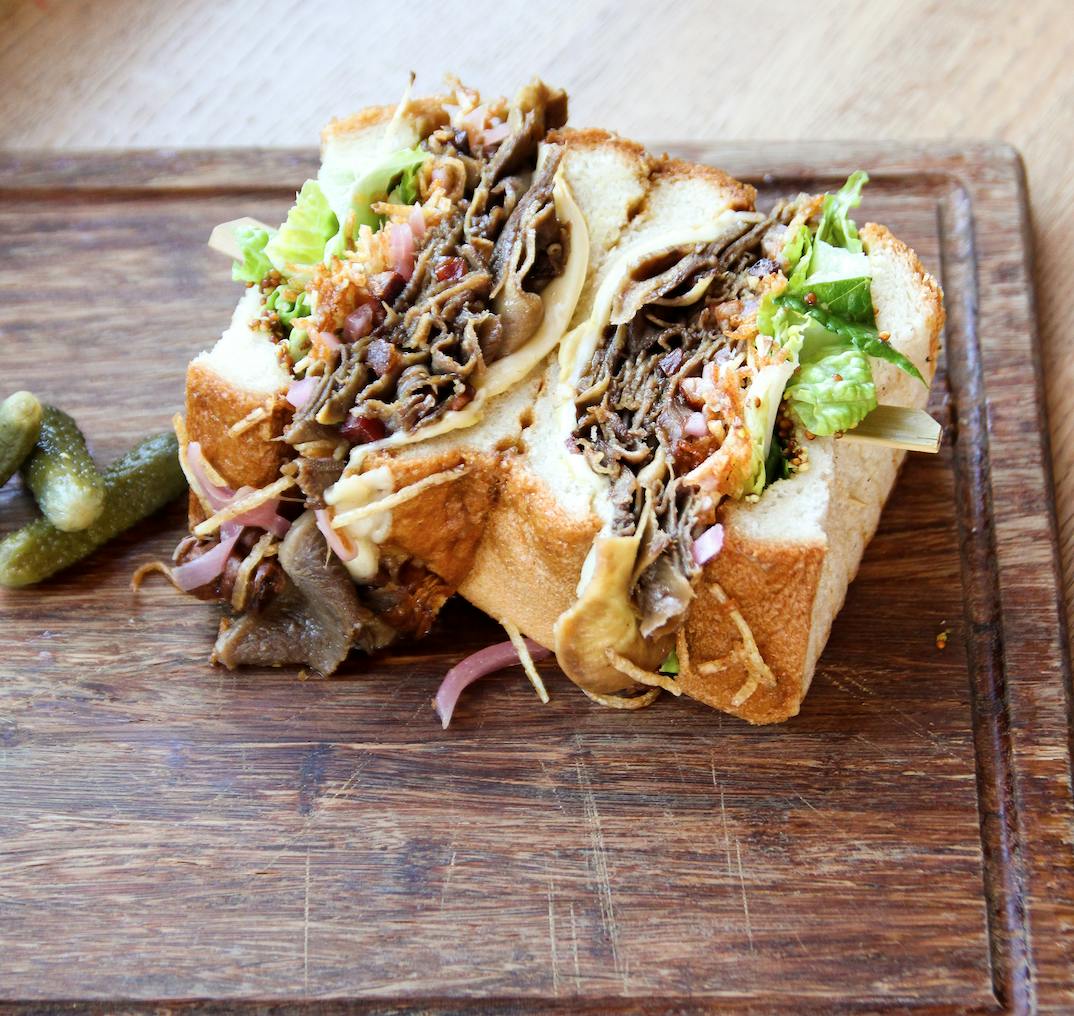 Beef Stroganoff Sando with shaved beef tongue, demi glace, creme fraiche, Swiss cheese, Hickory Sticks and pickled red onions, served on a Blackbird Baking pullman loaf.
Steak frites is a mainstay item that is simple and well-executed, featuring a 6 oz bavette steak topped with herb-infused butter and served with crispy fries and aioli. For dessert, the ever-popular burnt basque cheesecake is baked fresh daily and available by the slice or the whole cake.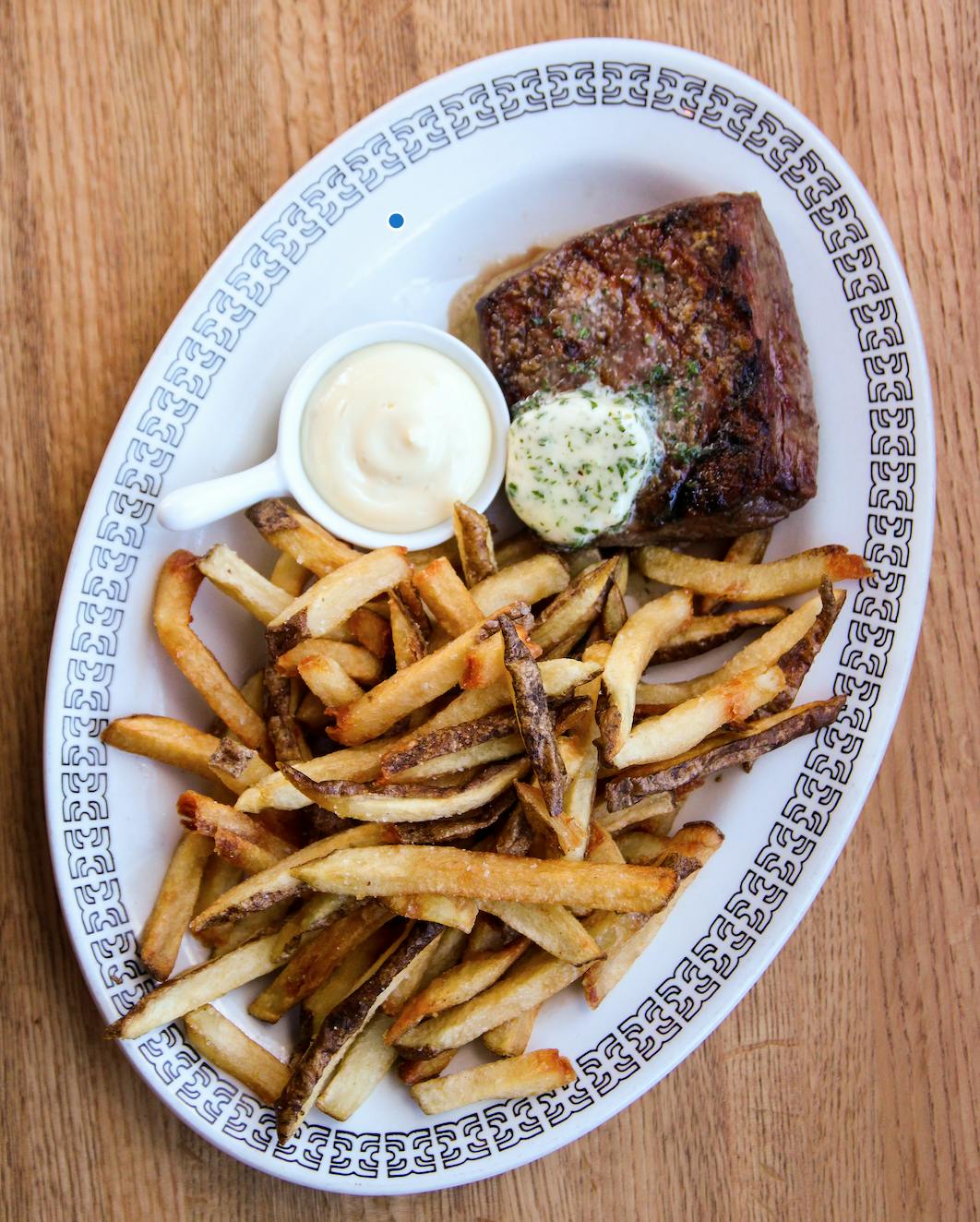 Steak Frites with a 6 oz bavette, herb butter, frites and aioli.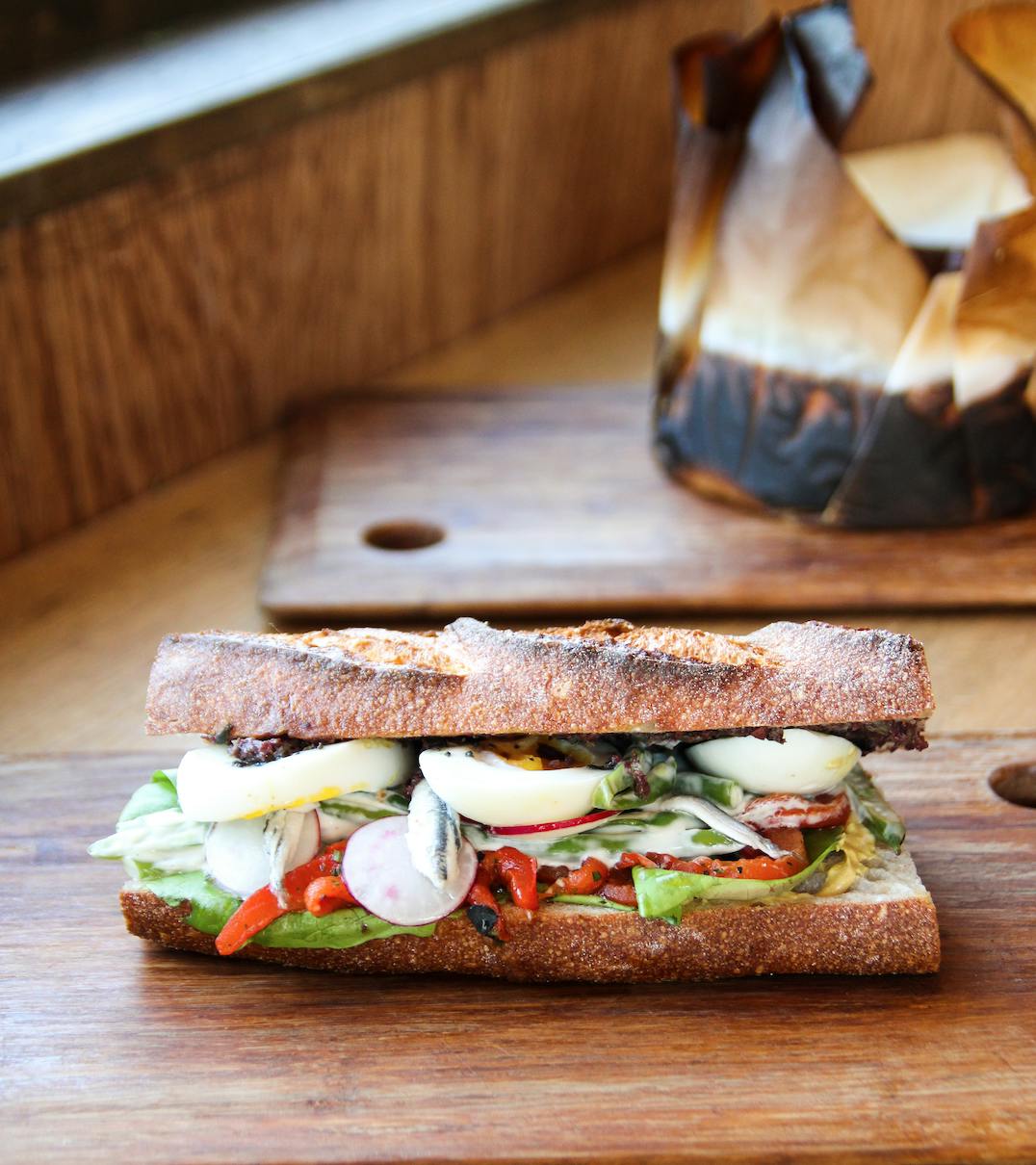 Niçoise Salad Sando with French green beans, egg, tapenade, grilled red pepper and white anchovy, served on a Blackbird baguette.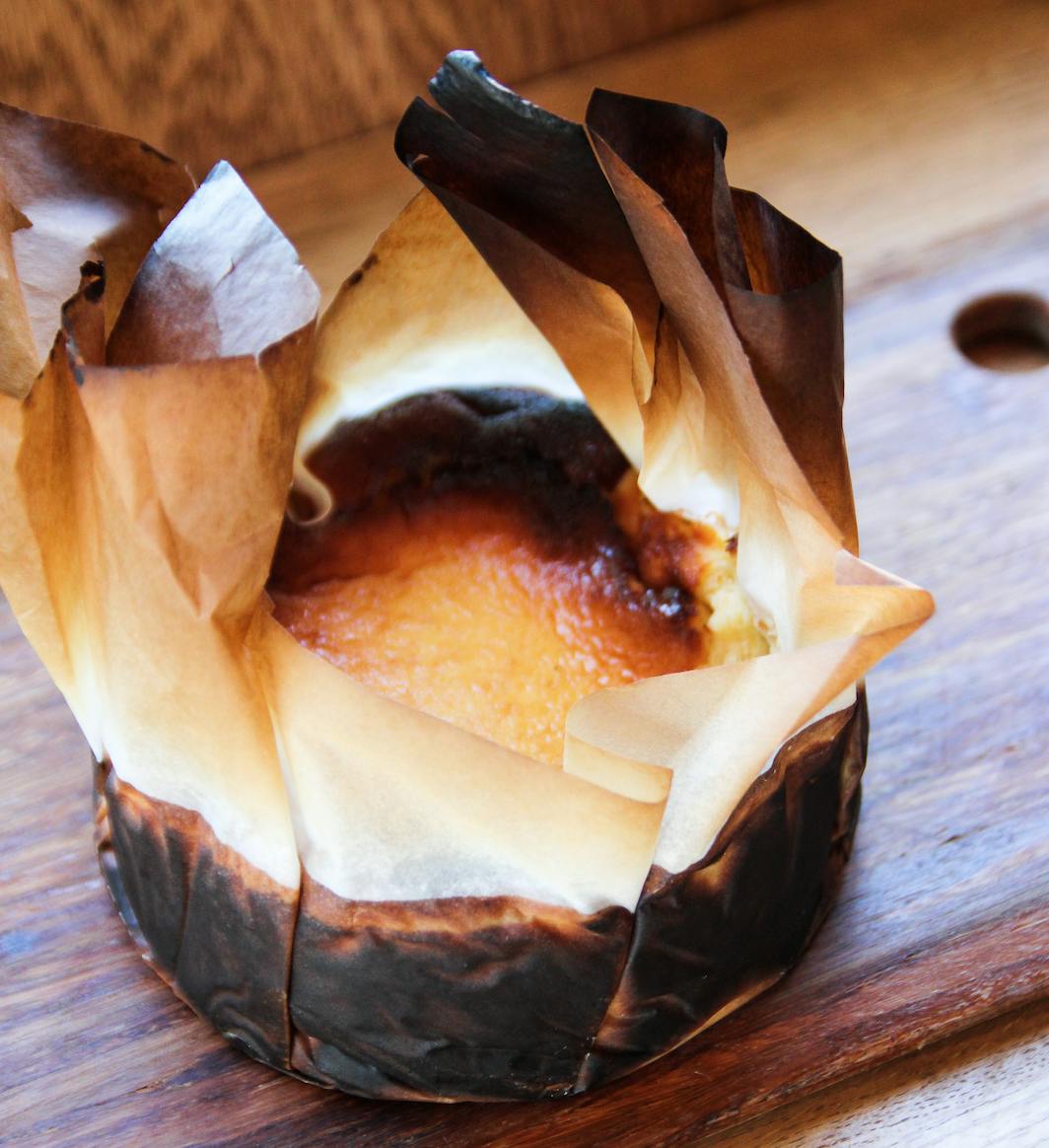 Basque Cheesecake, comes whole ($28) or by the slice ($7).
In terms of retail, Milou sells a selection of well-curated goodies for the home cook, including canned soups, Maldon salt, tinned fish, flours, sauces, oils, crackers and more. They also have a refrigerated section with plenty of dairy and prepared foods to take home, plus a generous bottle shop with a variety of beers and wines to choose from. Like many other spots that have opened up mid-pandemic, the team at Milou is finding appreciation in the pivot and enjoying the process of hand-selecting products to sell while offering the neighbourhood and community a one-stop-shop for delicious foods and beverages.
Luckily, Milou inherited a generous patio area after taking over the space, and Adrian and Mikey are looking forward to channelling the classic European sidewalk cafe once the weather heats up via both the front and side outdoor seating areas. For now, you can visit on Thursday to Monday from 10 a.m. until 8 p.m., to pick up some takeout food and check out their gorgeous digs, or order for delivery through Uber Eats. Follow Milou on Instagram and stay tuned for menu updates, new retail items and of course, patio openings once the summer hits!