An authentic Italian gelateria and cafe opened up right in front of OCAD University last summer, August 2020. Mizzica Gelateria and Cafe is serving up some of the most traditional Italian gelatos and treats that you can typically only find in the streets of Italy. Their menu offers lots of options from gelato, coffee and freshly baked goods.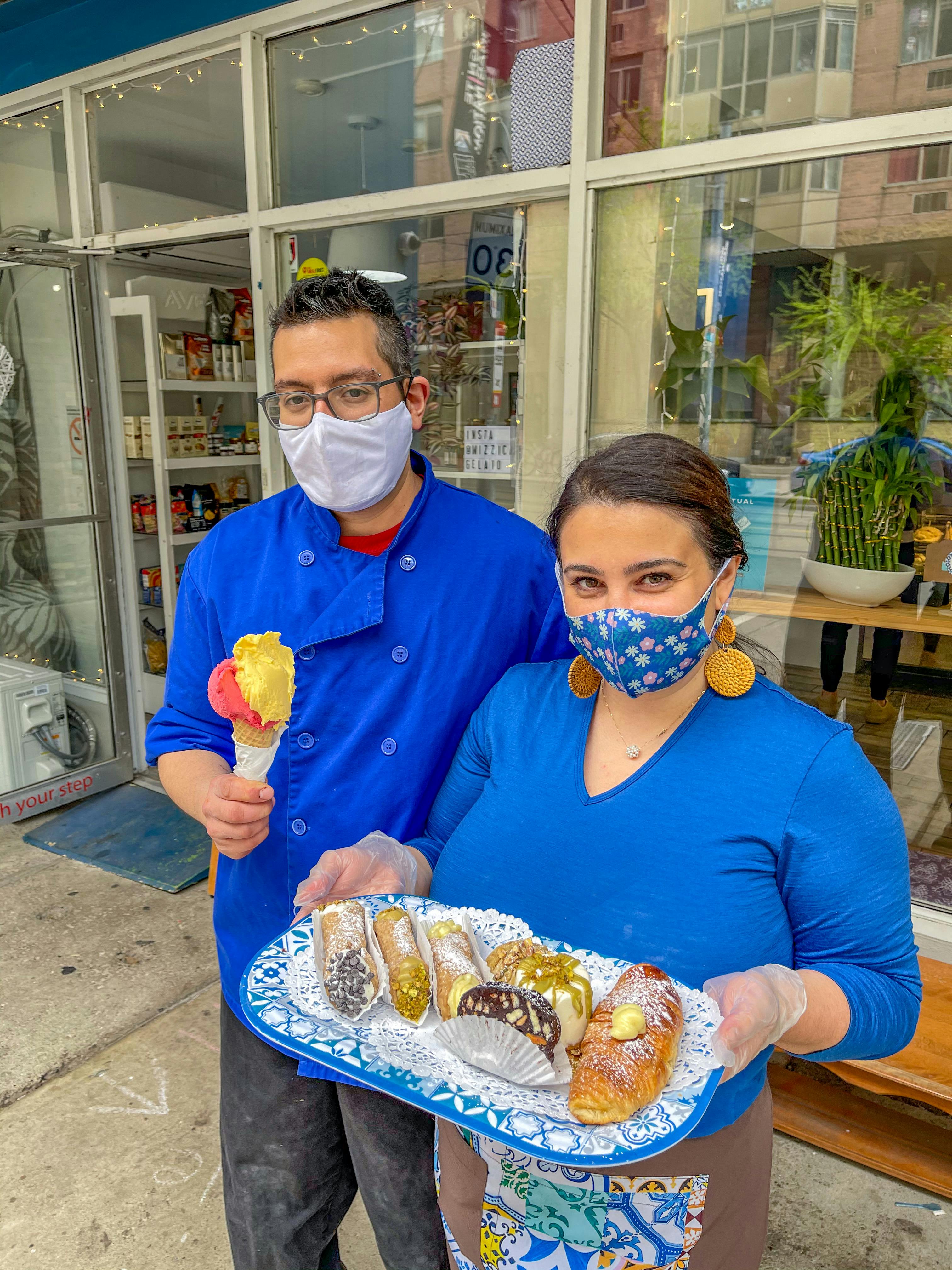 The owners are Paolo Di Lallo and Denise Pisani, who fell in love over their passion for gelato. Paolo is from Abruzzo and Denise is from Sicily; both moved to Canada in early 2009 and worked at different gelato shops across Toronto. Both of them used to fight over who made the best gelato and eventually fell in love. One thing led to another and they decided to open up a gelato shop. Paolo, who used to make gelato back in Italy, has a passion for making gelato from scratch; he stays up until 1-2 a.m. perfecting his recipe and crafting new flavours every week.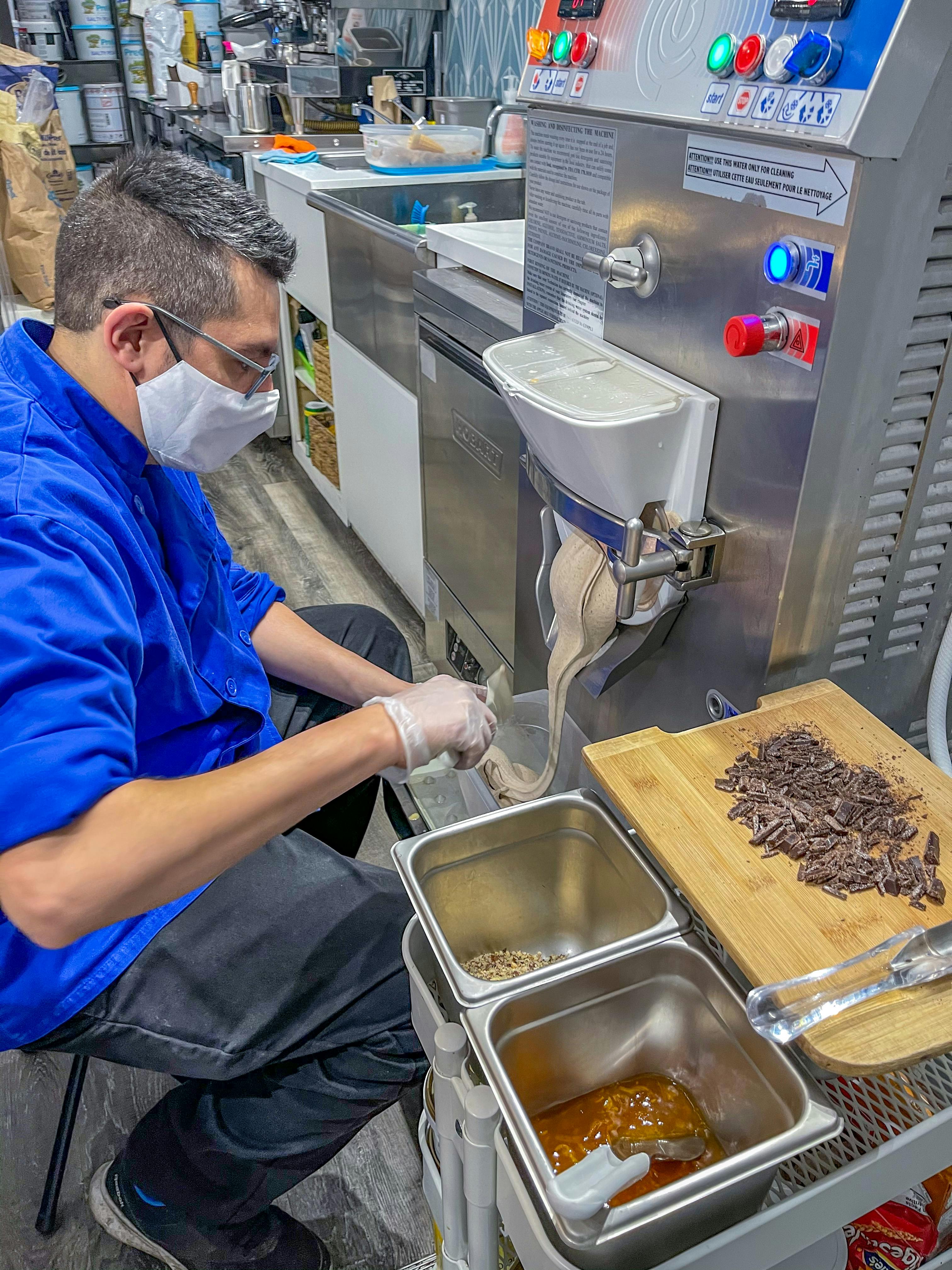 Both Denise and Paolo want their customers to feel like they're back in Italy every time they visit their shop. 'Mizzica' is a word in Italian used to express awe or wonder that only Italians use back home. Denise and Paolo felt it was appropriate to use 'Mizzica' as the name of their shop as a secret calling to the Italian community in Toronto to invite them into their cafe.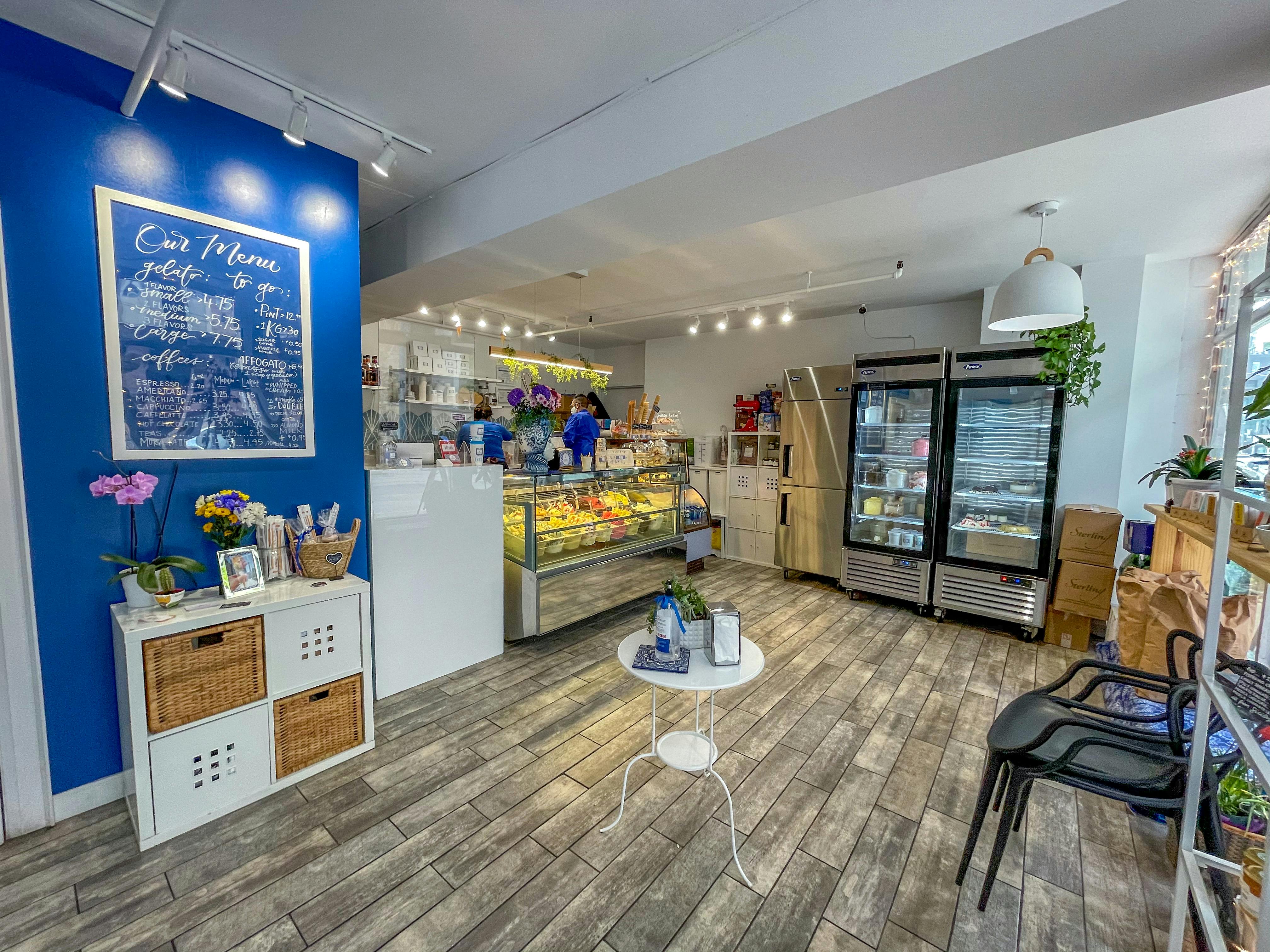 When you enter the location, you are welcomed with smiles and lots of imported Italian products like truffle oil, Sicilian chocolate, pasta, coffee and Italian cookies to choose from. The space is filled with paintings and flowers following their theme of blue and white.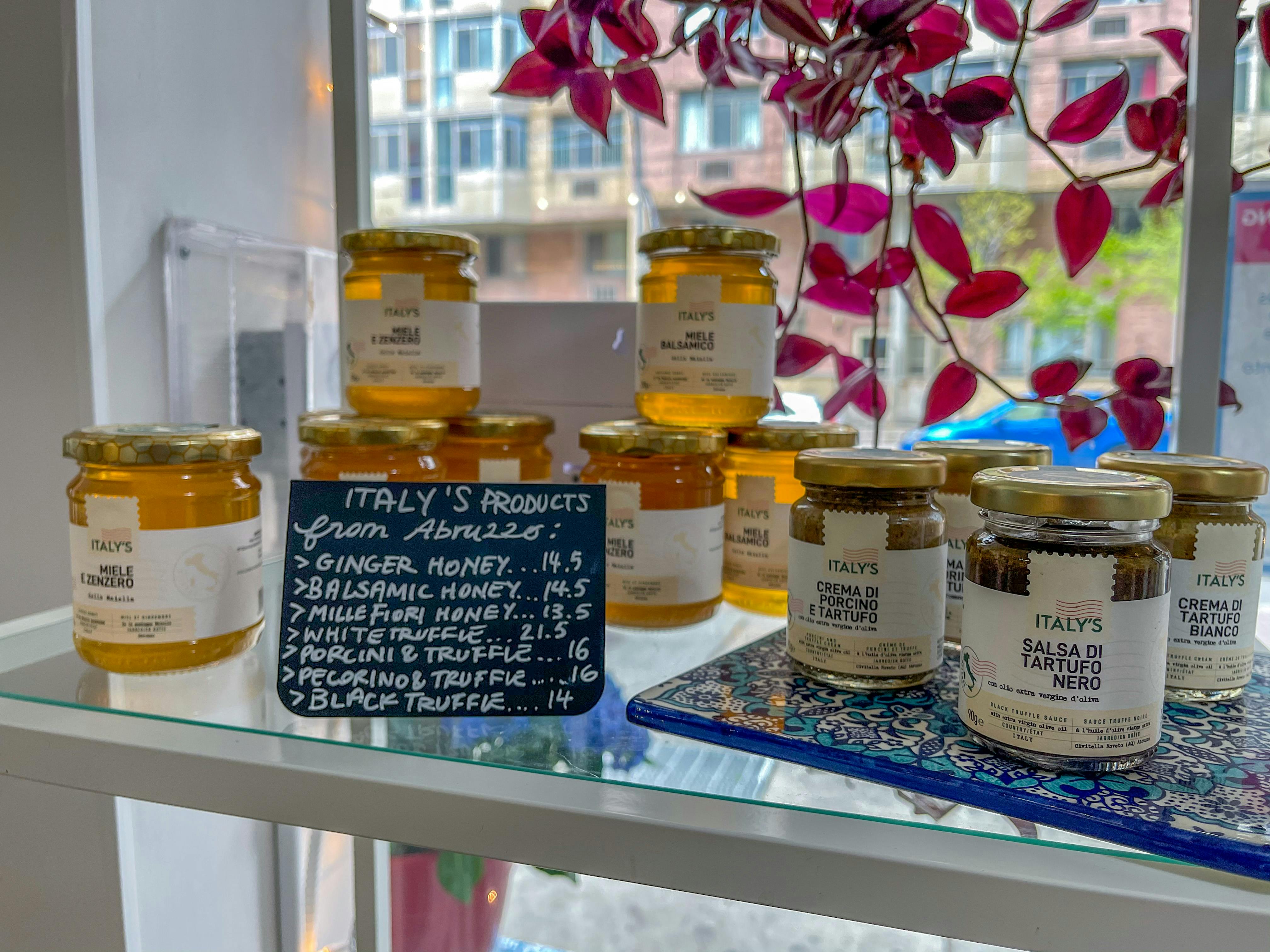 Their gelato flavours rotate every week. Flavours you can find are made with unique ingredients found in Italy. First, they carry a Sicilian pistachio gelato. Sicilian pistachios are popular for their sweeter and richer flavour than other pistachios. The secret is in the soil and how they're grown; these pistachios are grown in volcanic soil under Mount Etna with strict rules.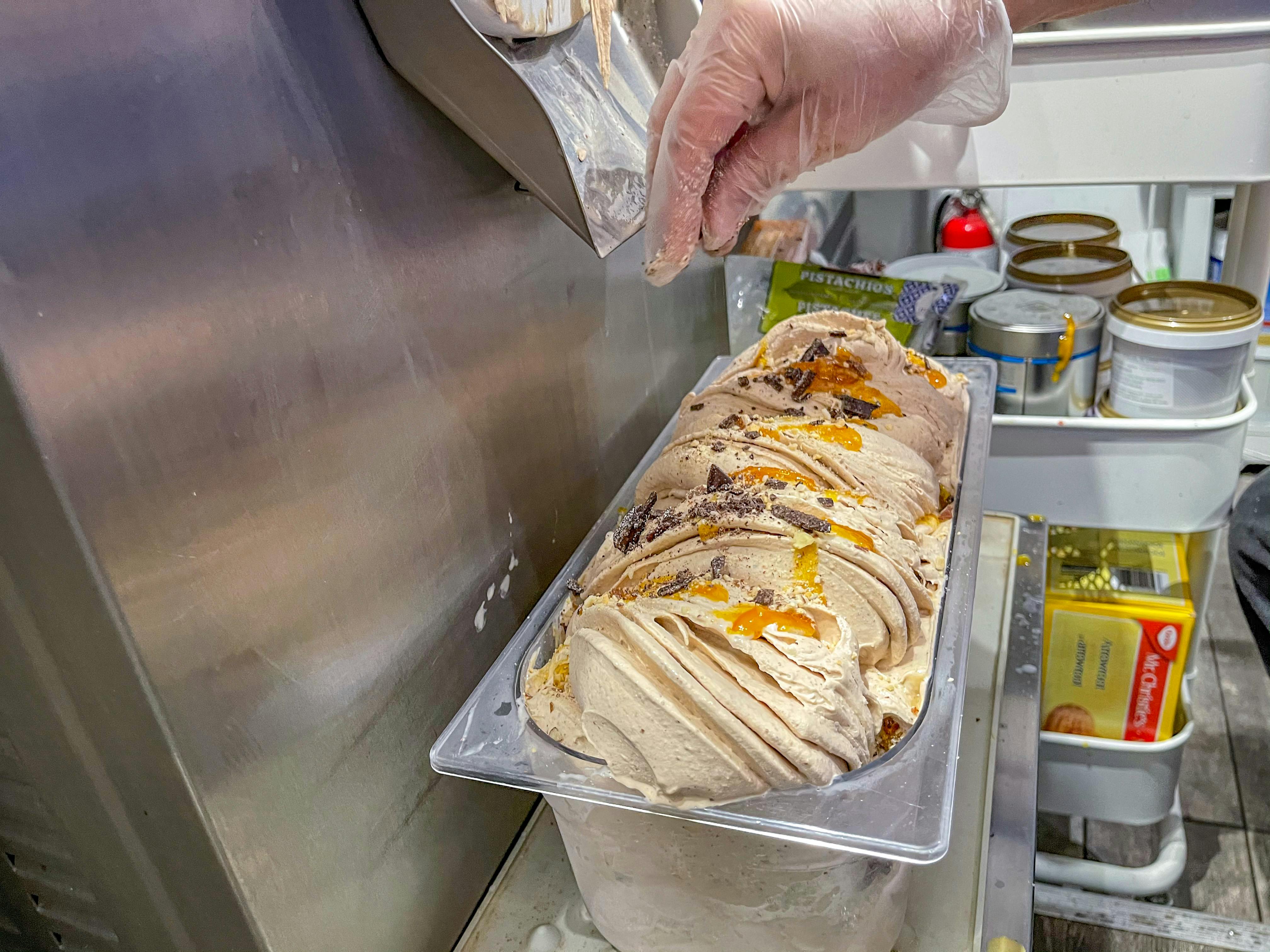 Next you can find giardini di marzo -- made with with Sicilian almond, Cioccolato di Modica and orange marmalade. Cioccolato di Modica is a specialty chocolate from Sicily made using an ancient recipe where the chocolate is made with manual grinding giving it a grainy texture and an aromatic flavour. Then they carry other Italian classics like mantecado, amarena cherry nocciola, bacio, stracciatella, fior di latte and tiramisu.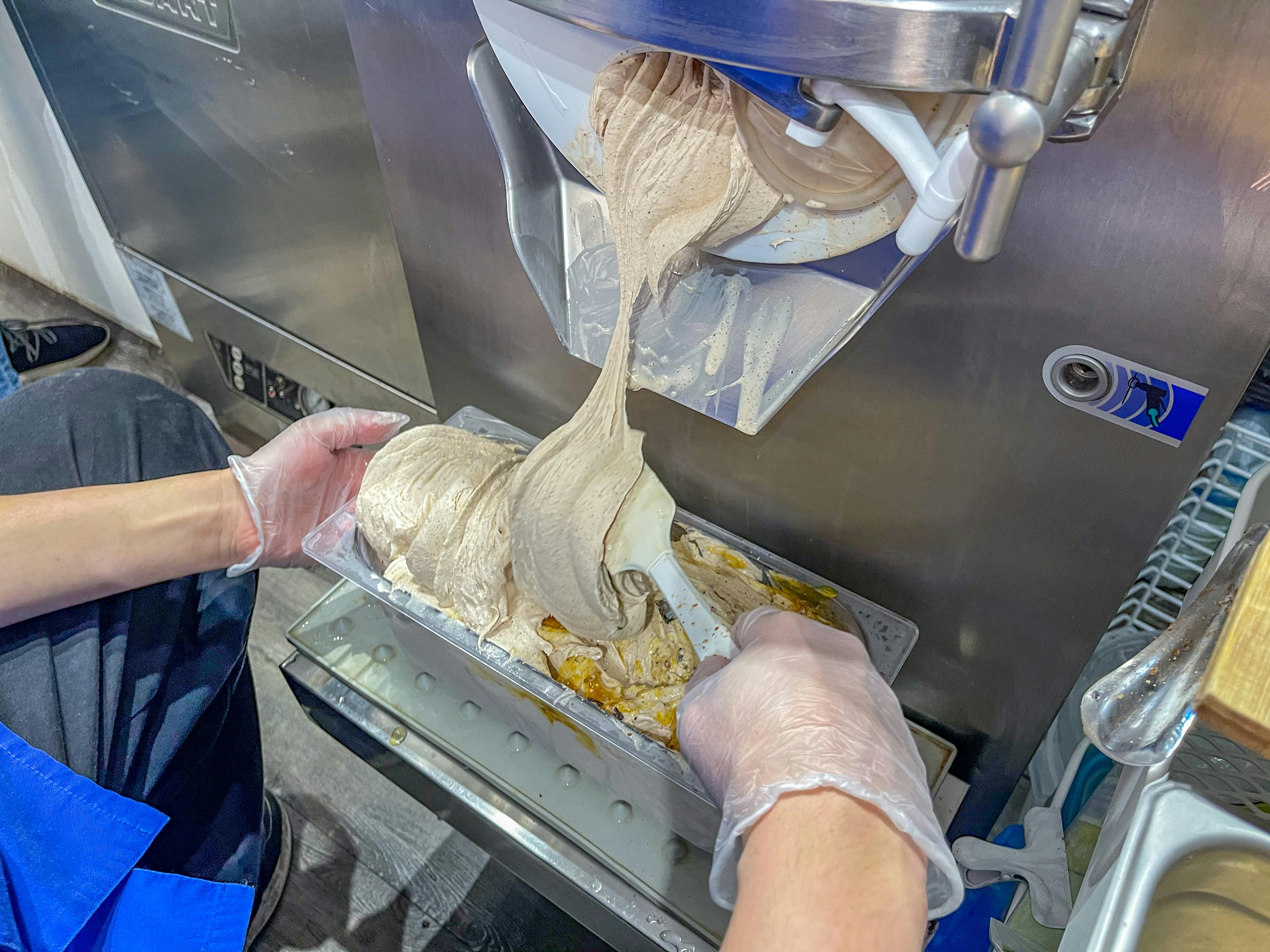 If you're trying to go dairy-free, you don't have to miss out on Mizzica's creamy gelato, as they carry vegan options too. They offer a rotating menu from pistachio avocado, dark chocolate, dark chocolate and orange, spicy dark chocolate, strawberry, raspberry, mixed berries, mango, passion fruit and limone.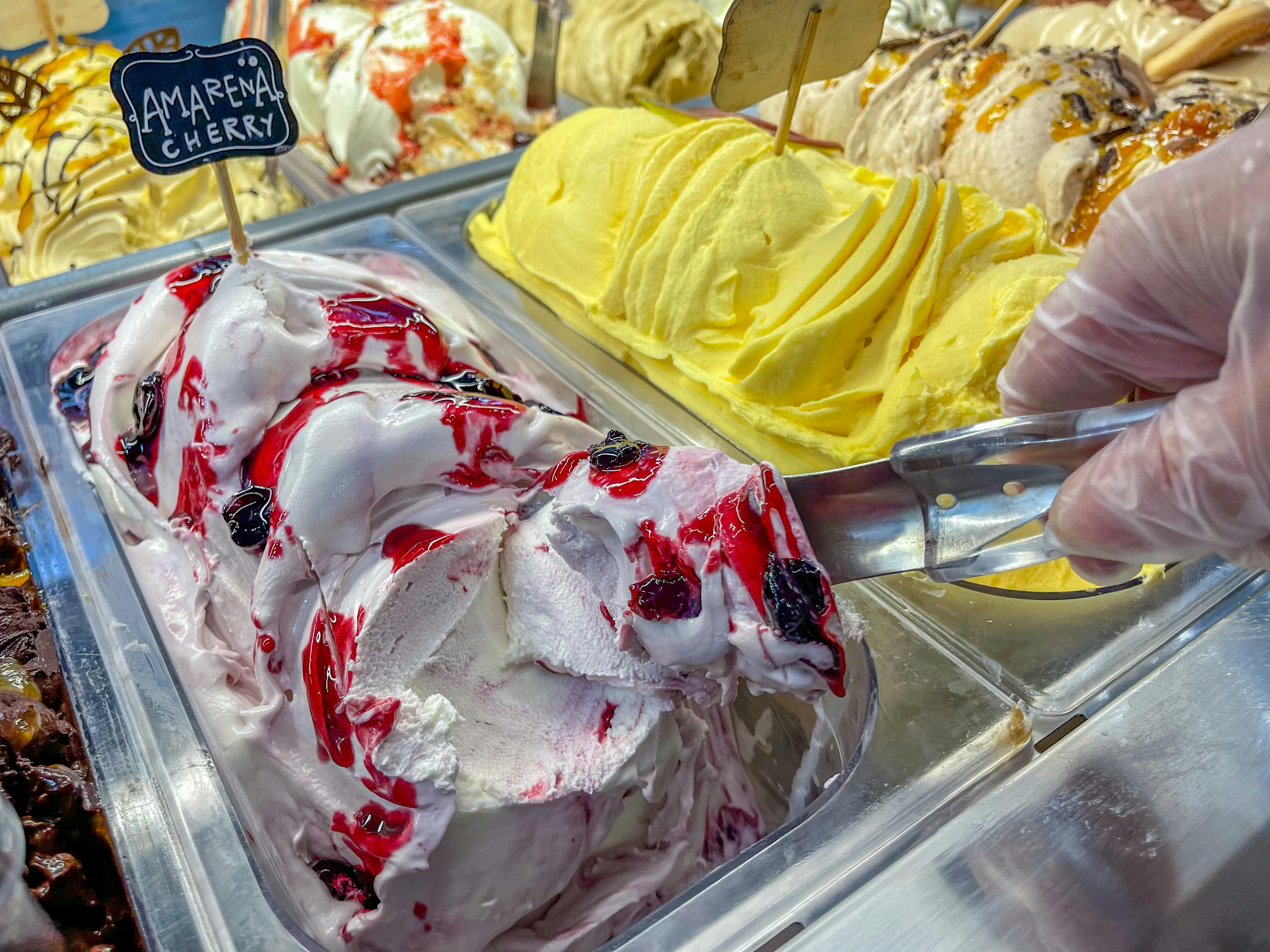 It's a good idea to grab some coffee while you're there as they have a full cafe menu with espresso, americano, macchiato, cafe latte and affogato -- an espresso with a scoop of gelato. They have two types of coffee, Lavazza or Moak Sicilian Coffee.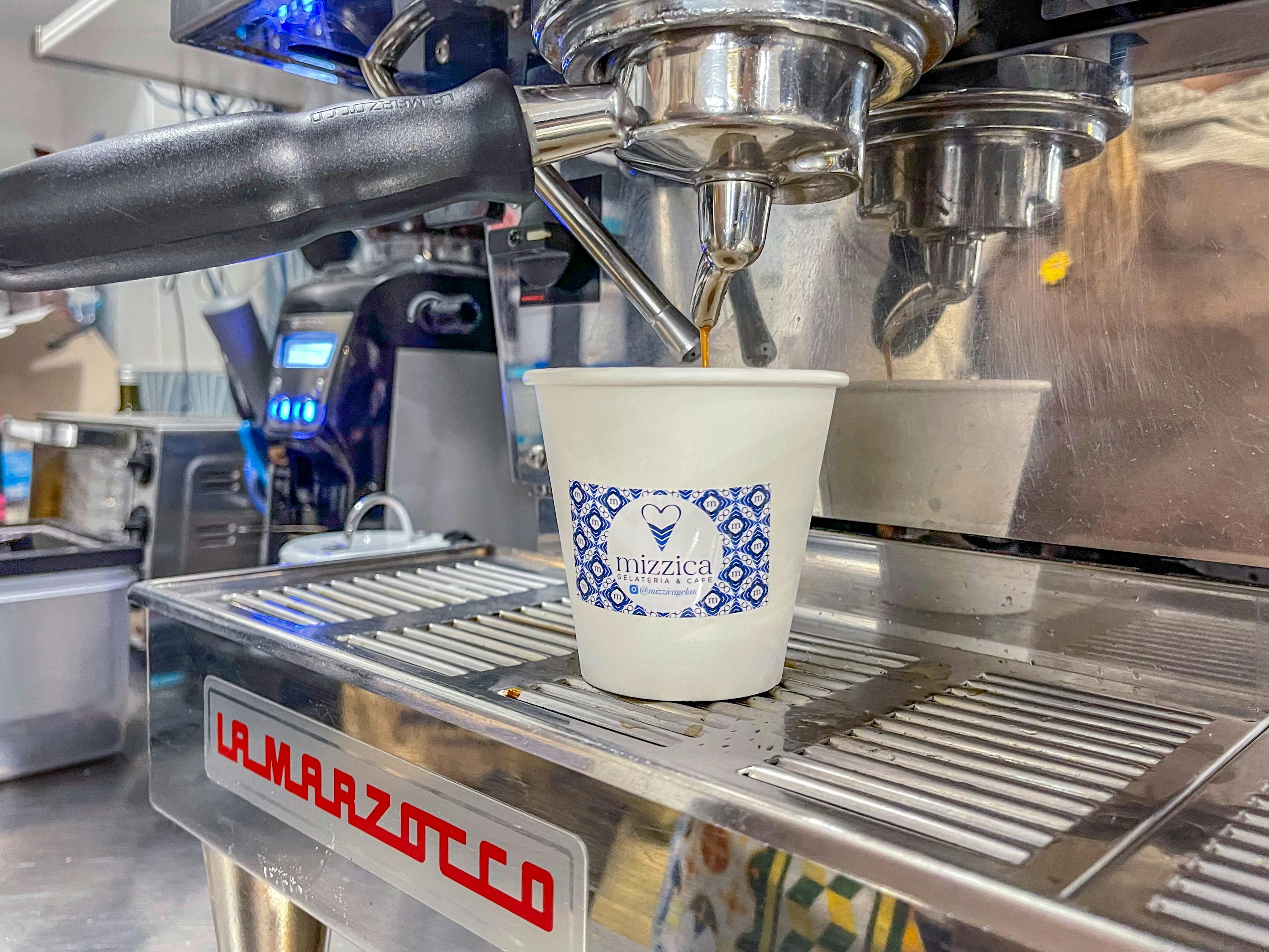 A perfect pairing with the coffee would be the baked goods made in-house fresh daily. Cannolis are known to be a Sicilian delicacy, which is a tube-shaped fried pastry dough filled with sweet ricotta. They have three types to choose from, ricotta, custard or pistachio cannoli. Other baked goods include freshly baked croissants stuffed with custard or pistachio, cheesecakes, Nutella salame and pistachio cookies. These items are prepared using traditional Italian techniques without skipping out on any critical steps or crucial ingredients.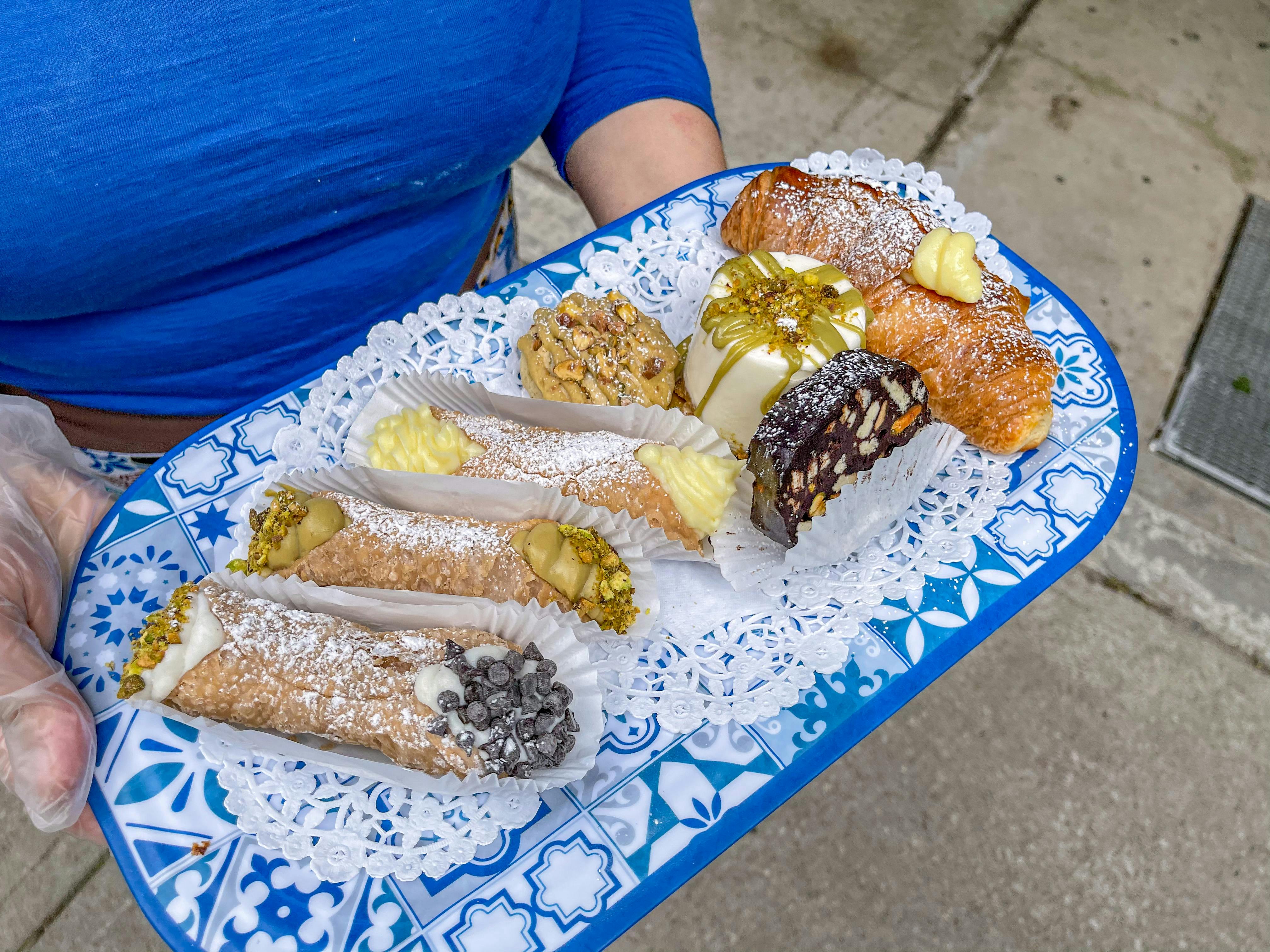 You can also make orders for any of their gelatos as a cake for a special celebration or take it out as a pint.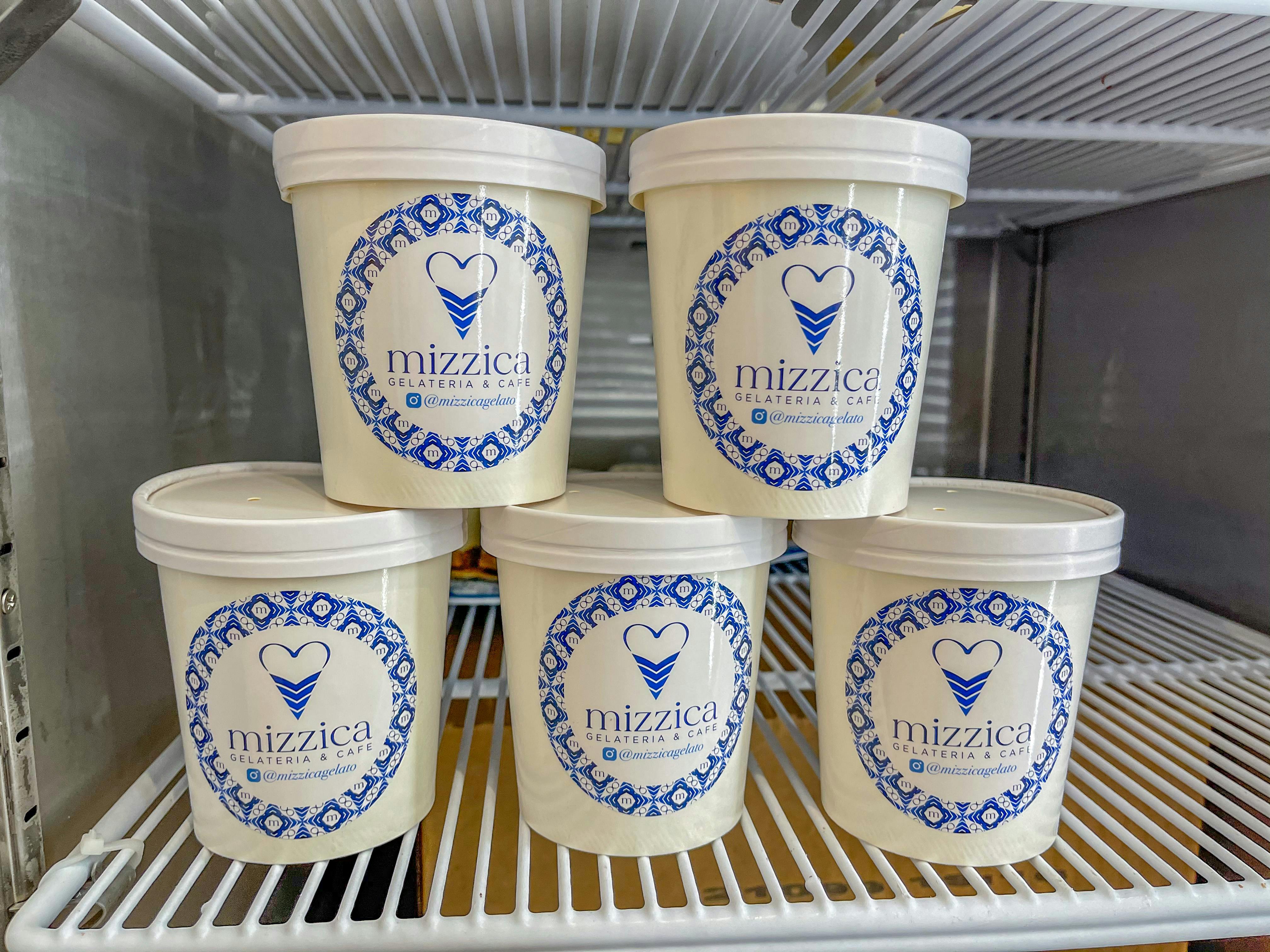 Mizzica Gelateria & Cafe is the place to visit if you're looking for a mini trip to Italy without taking a flight. Denise and Paolo are always welcoming their community to come in and have a chat and reminisce about the beauty of the Italian cuisine. Their creamy and flavourful gelato is the best choice on a hot summer day and you'll be able to pick up some staple pantry items to bring home. Find Mizzica Gelateria & Cafe at 29 McCaul St; they are open Monday to Thursday from 8 a.m. to 9 p.m., Friday 8 a.m. to 10 p.m., Saturday 9 a.m. to 10 p.m. and Sunday from 9 a.m. to 9 p.m.