Musoshin Ramen is the first North American location for this Japanese ramen chain from Kyoto, Japan. They opened in October and are doing ramen and Japanese baked goods and sweets.
Aoi Yoshida had a passion for baking and ran a home kitchen where she sold Japanese sweets and Shokupan bread. She teamed up with an old friend, Shin Inaba, who launched Musoshin in Japan and had plans to open overseas anyways. With that, a new ramen spot in Roncesvalles was born.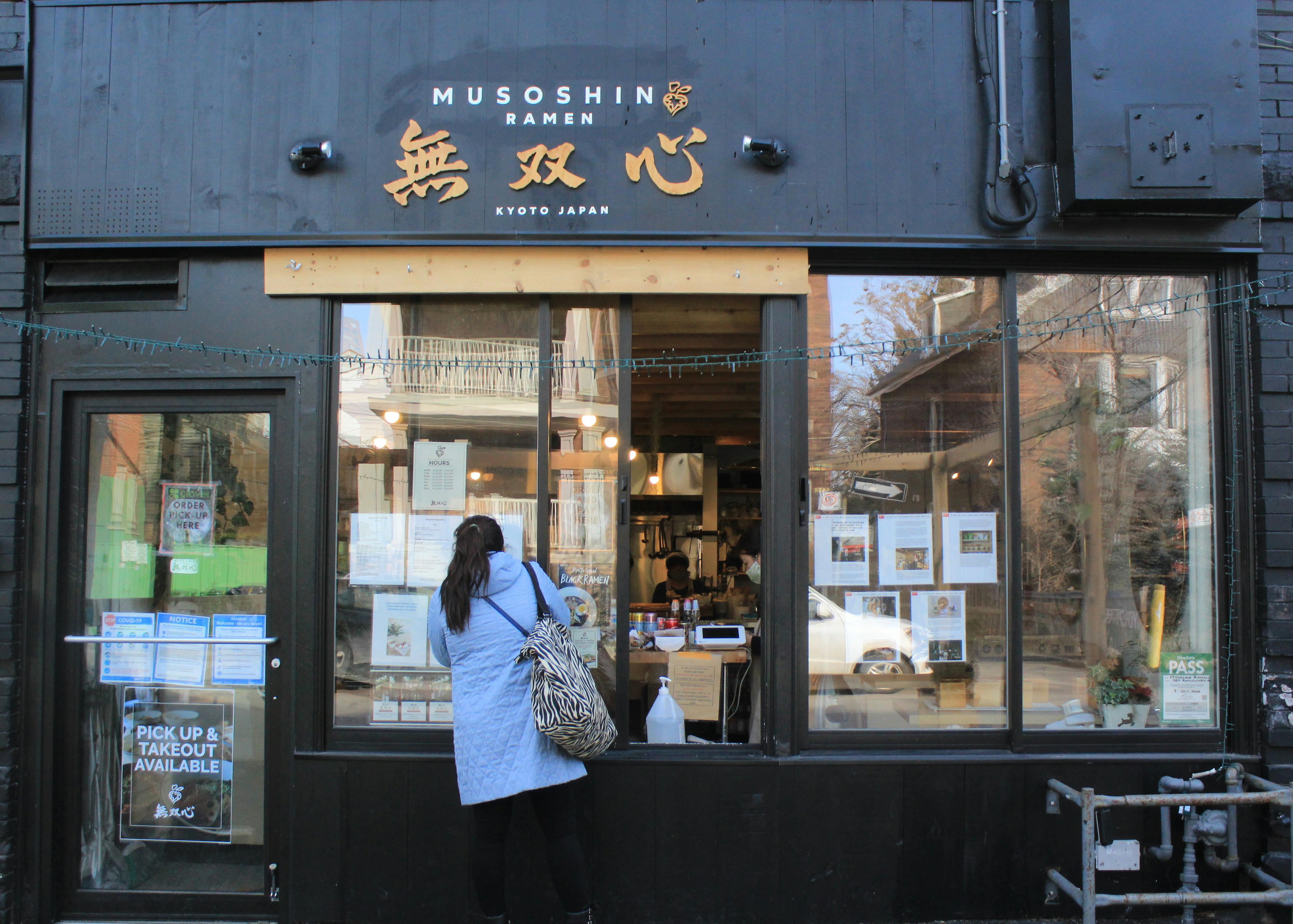 However, things got complicated when Inaba could not come to Toronto due to COVID travel restrictions. Thus, Yoshida took on the burden of opening up shop and learning how to make all the ramen from scratch, with nothing but some video calls back and forth. She learned what she could from her visit to Japan three years ago from Shin and these video calls. Despite this, she's nearly mastered the craft since launching in October.
The Space:
Located right off Roncesvalles Avenue on Boustead Ave, the restaurant is a petite space with an open kitchen concept. They brought in local architects to help design the space that used to be occupied by an internet cafe. It has a cozy interior with a real homey feel, as if you are being hosted in a friend's kitchen. The dining area is unfinished as COVID put a halt to the design, but some of the finishings and decor still bring plenty of life to an otherwise busy space for now.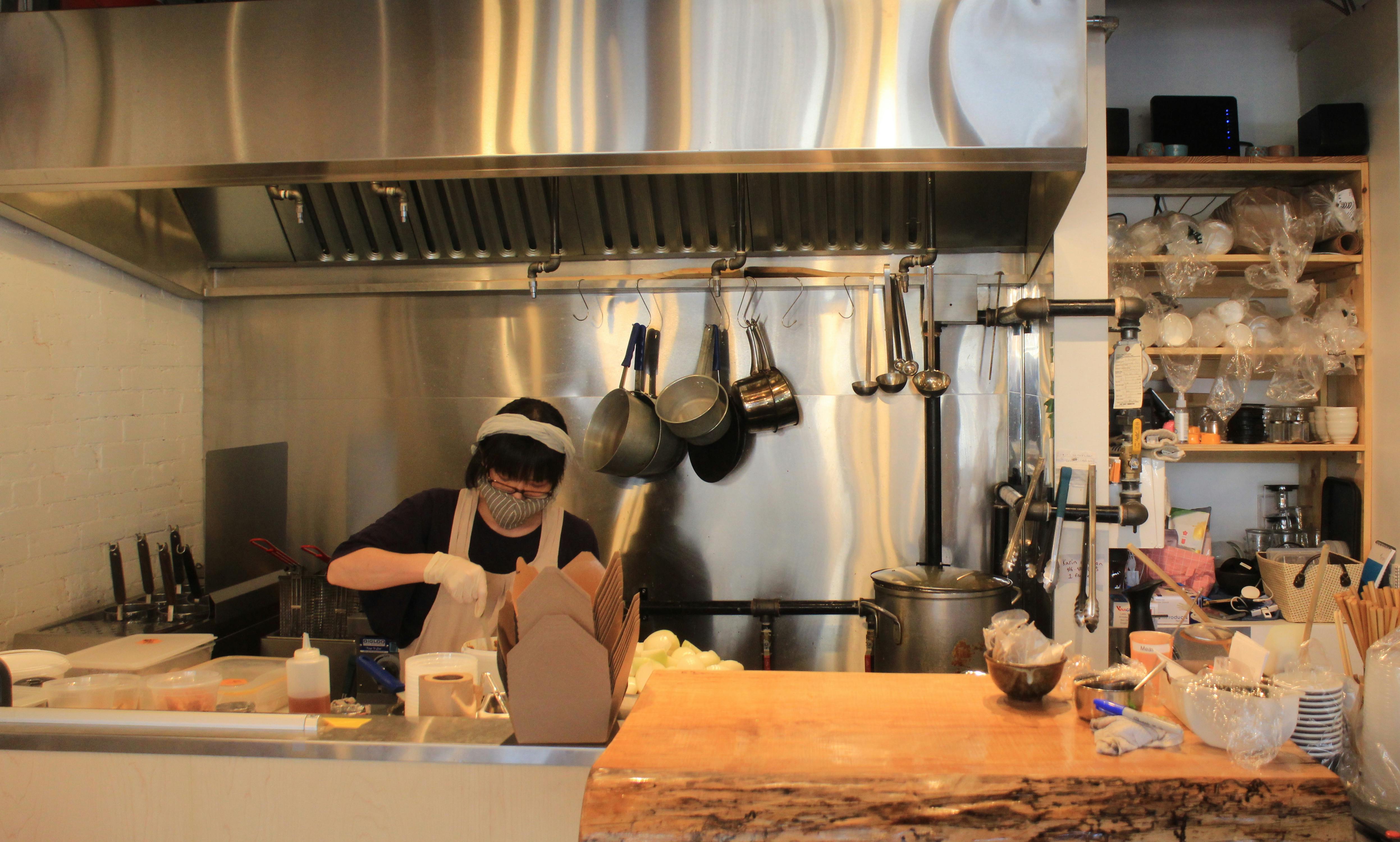 The Food: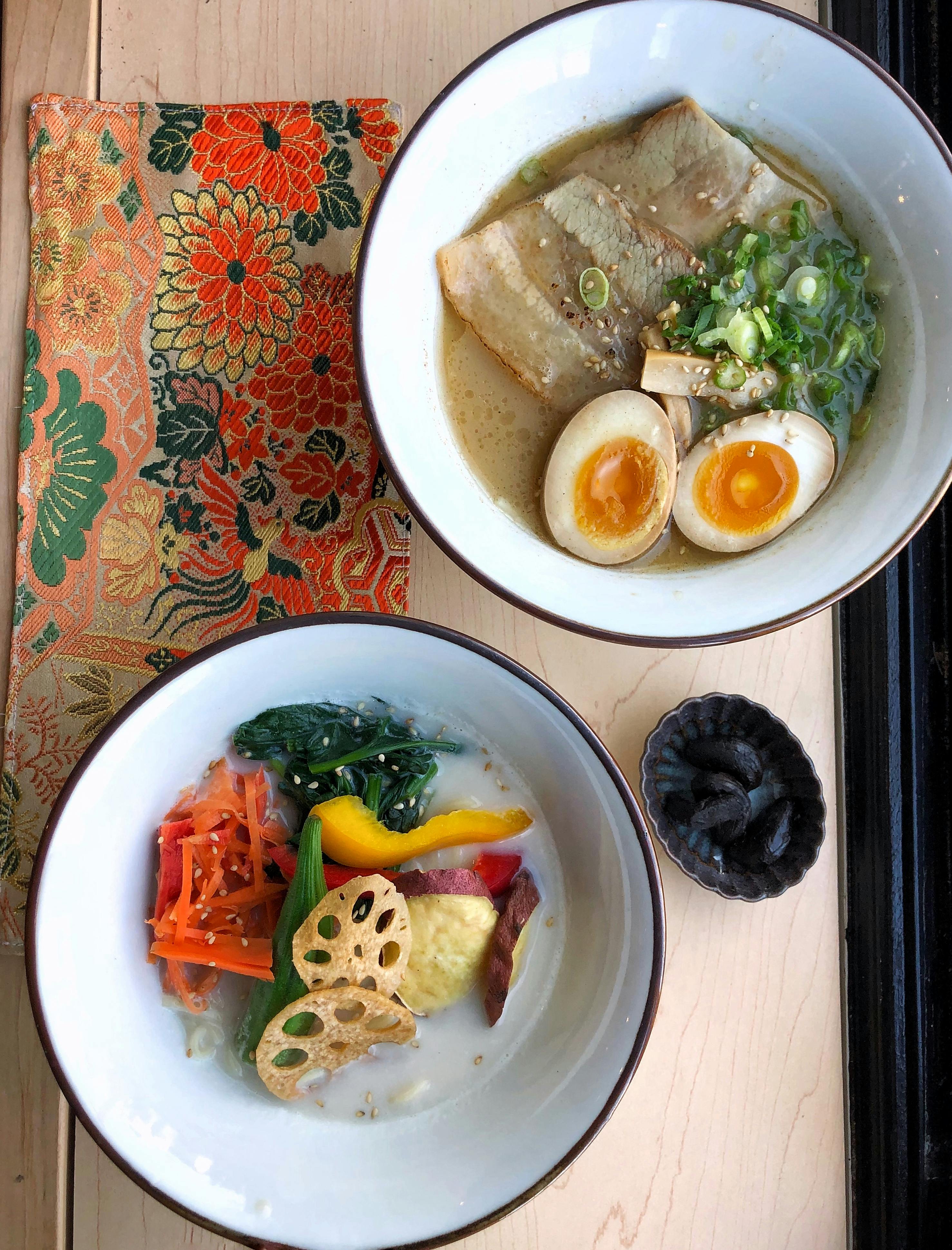 Musoshin Ramen is most popular for using a light, vegetable-based ramen broth, rather than the heavier pork alternative (though that is available). Along with the ramen, the homemade baked bread and Japanese desserts are a specialty of Yoshida's. They prepare almost everything in-house and use handmade noodles for their ramen. They serve various ramen, including the regular, vegan, spicy and curry ramen.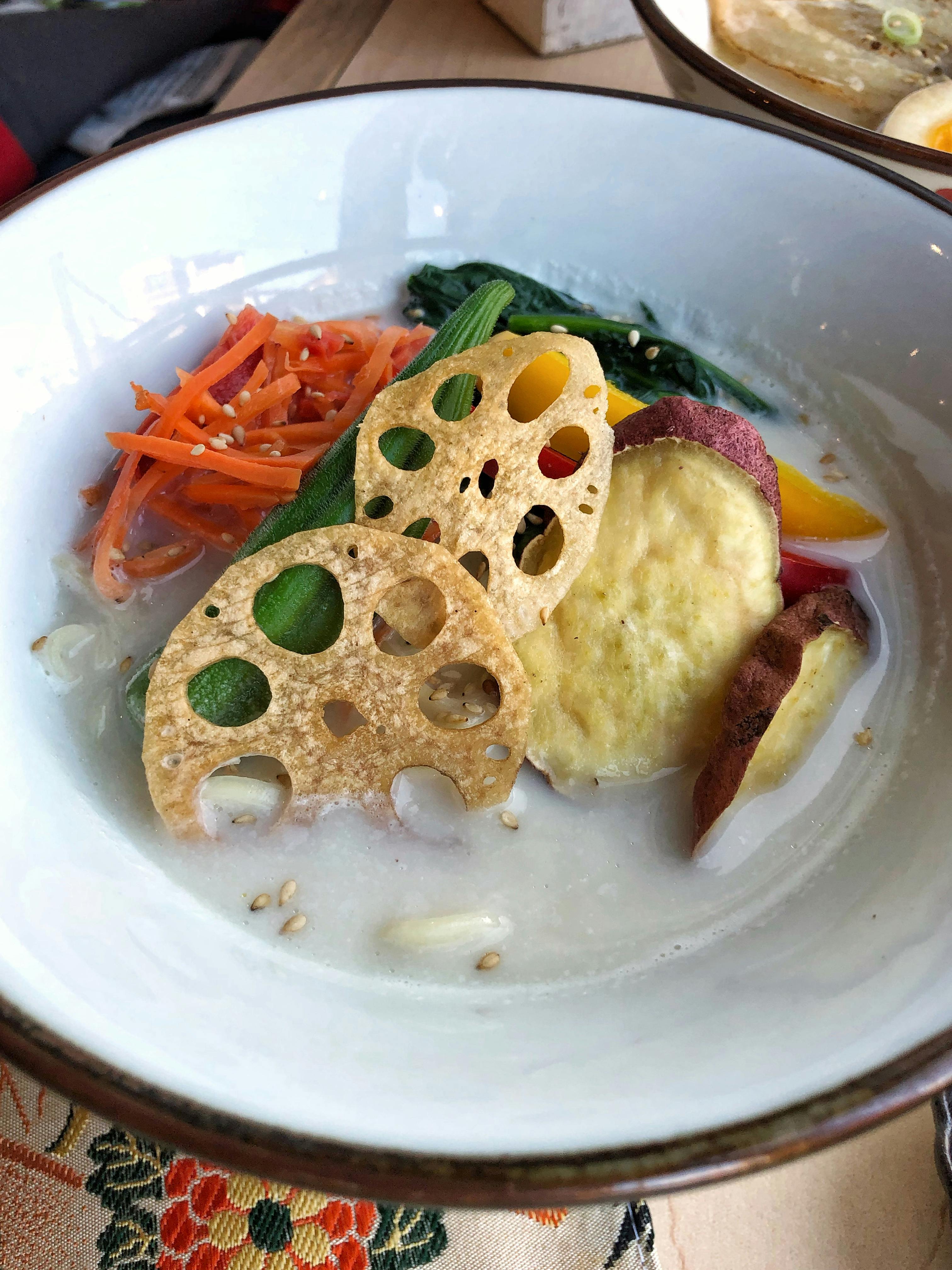 The Kyoto White Miso Vegan Ramen is unique and one of her most popular offerings. Found only in the Toronto location, Yoshida wanted to bring a wonderful vegan option to the menu. Using a light, vegetable-based broth made with kelp and shiitake dashi flavour. A popular option among customers is to add a fermented black garlic topping.
Yoshida loves fermenting items, so she makes the garlic from scratch. She ferments garlic bulbs for two weeks until they are as black as night. It becomes rather tender and the taste shifts to a raw sweet undertone.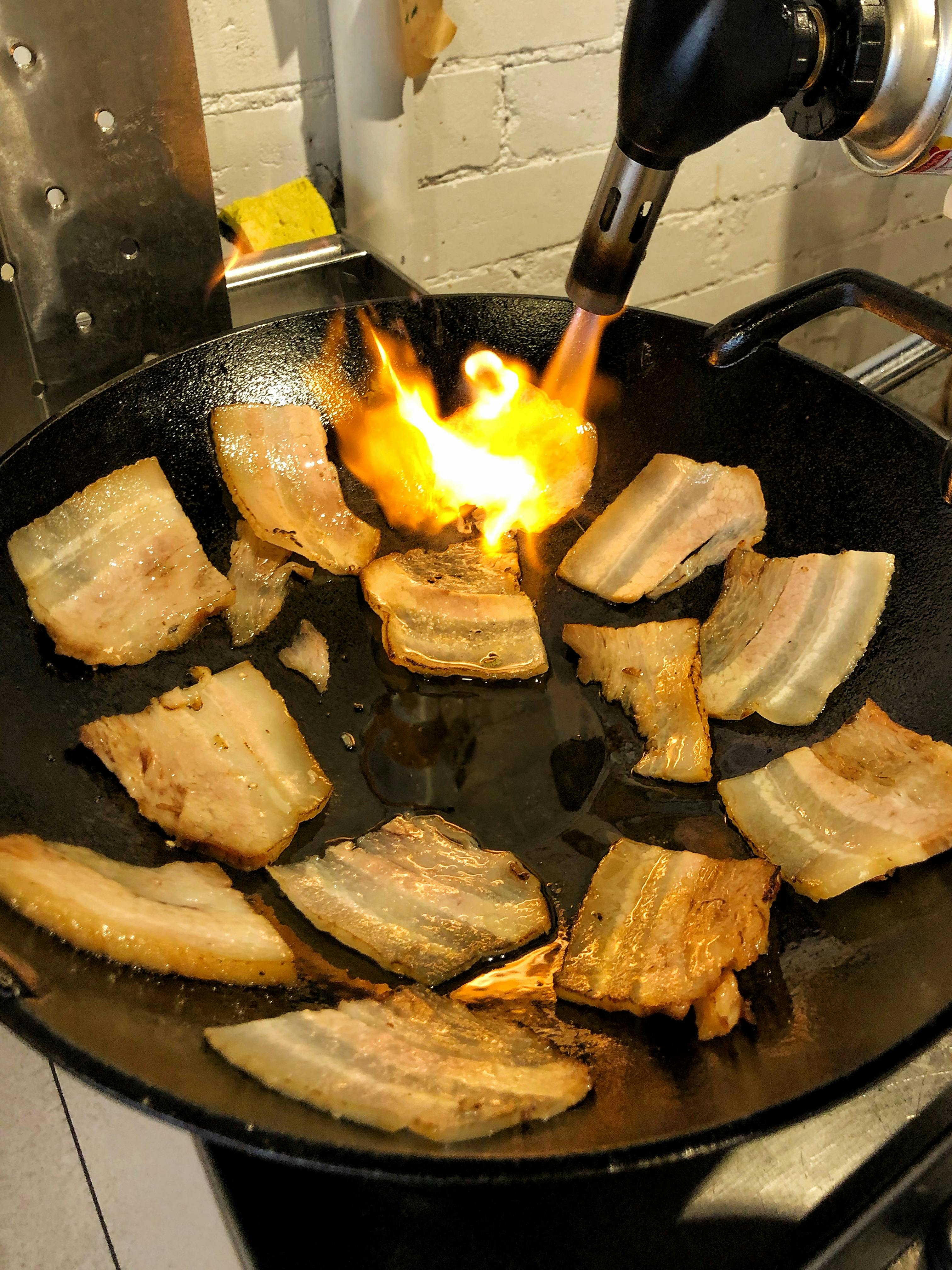 Pork chasu being seared in a large wok.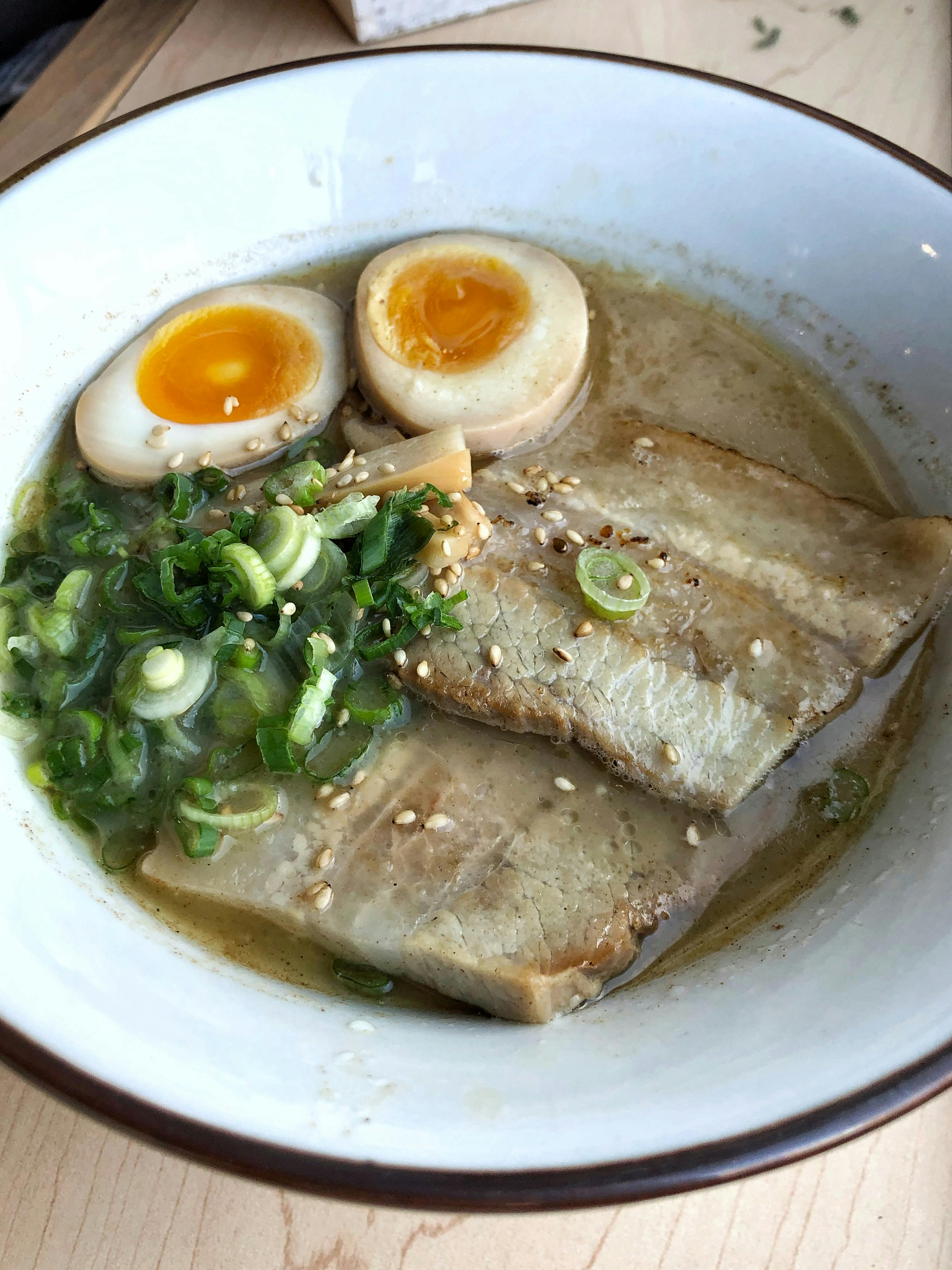 The Musoshin Ramen Original is a classic ramen dish they make using a pork-based broth. The pork chasu slices they use are cooked then seared lightly before being placed gently onto the noodles. The broth is definitely a sharp contrast to the lighter vegan ramen, but still rich with umami flavours.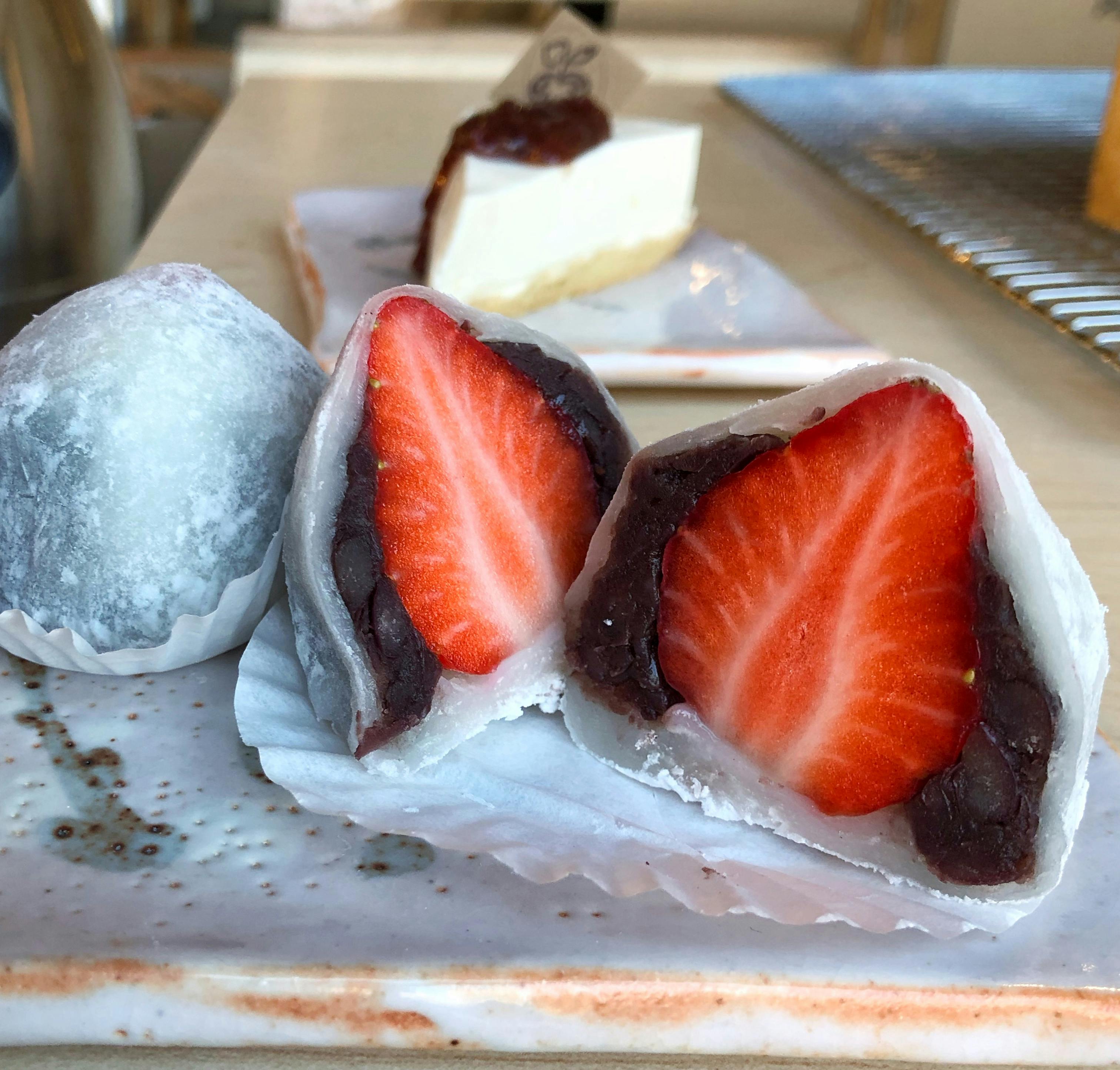 Yoshida is famous for her Japanese desserts like this Strawberry Mochi, which looks dense but is surprisingly light tasting. The glutinous rice flour dessert is filled with red bean paste and a fresh strawberry inside.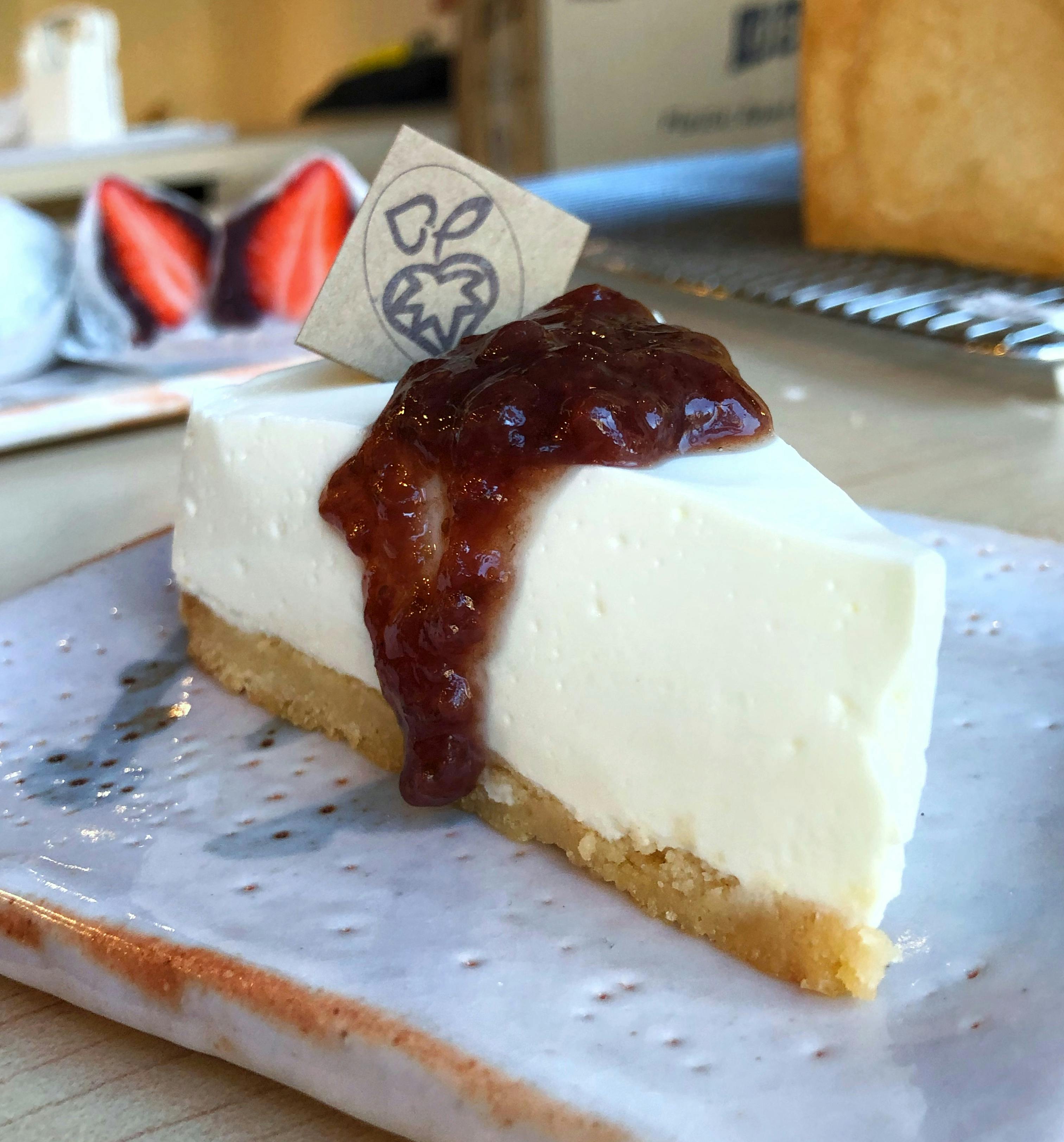 Another favourite is the Yogurt Cheesecake topped with strawberry jam. Yoshida grew up on a dairy farm and learned to make this from her mother. The recipe remains largely unchanged and has a silky texture to it. It's not dense or heavy tasting, so it's a fantastic way to enjoy dessert without the accompanying guilt.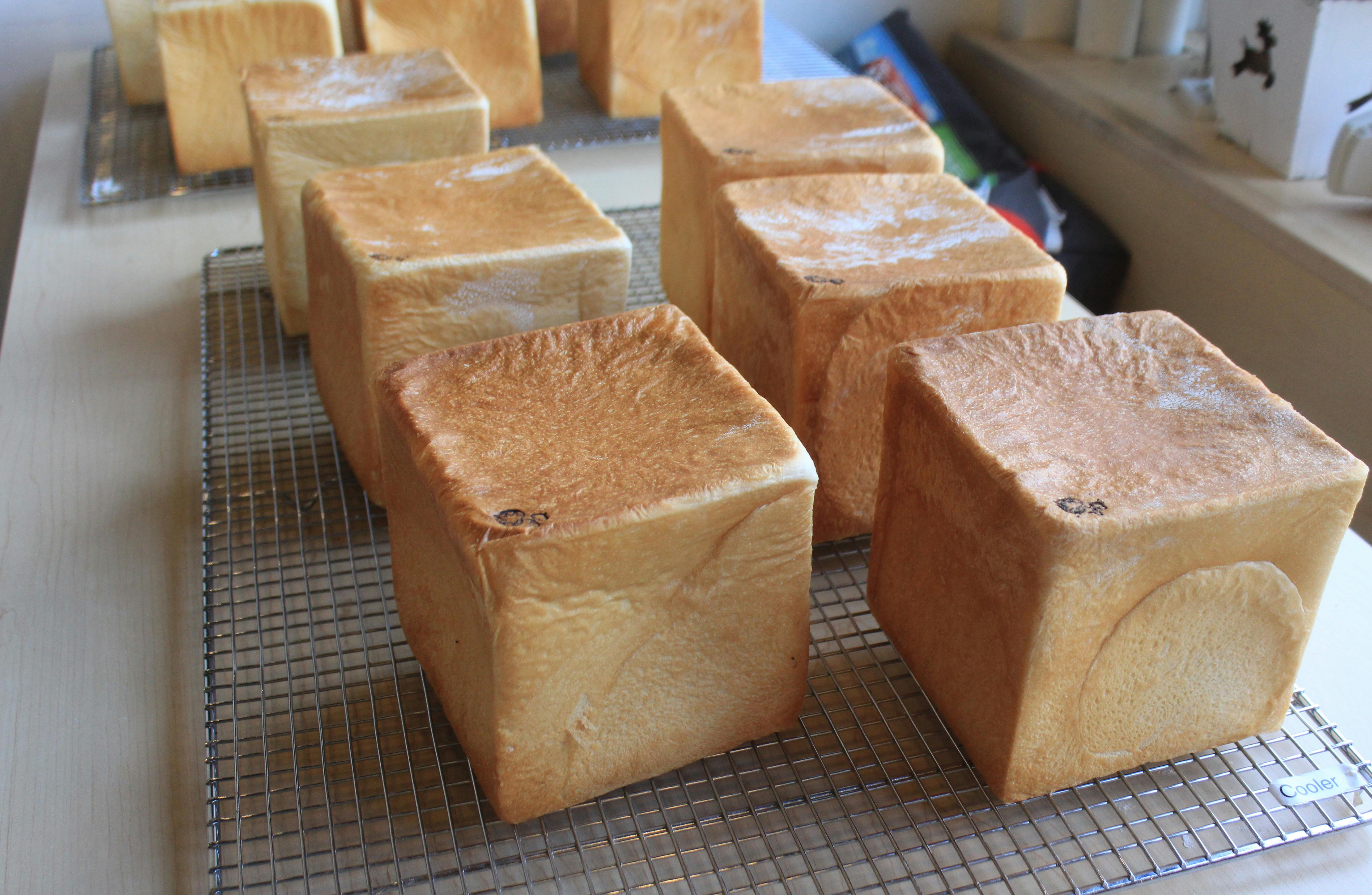 Loaves of made in-house Shokupan or milk bread, a Japanese speciality.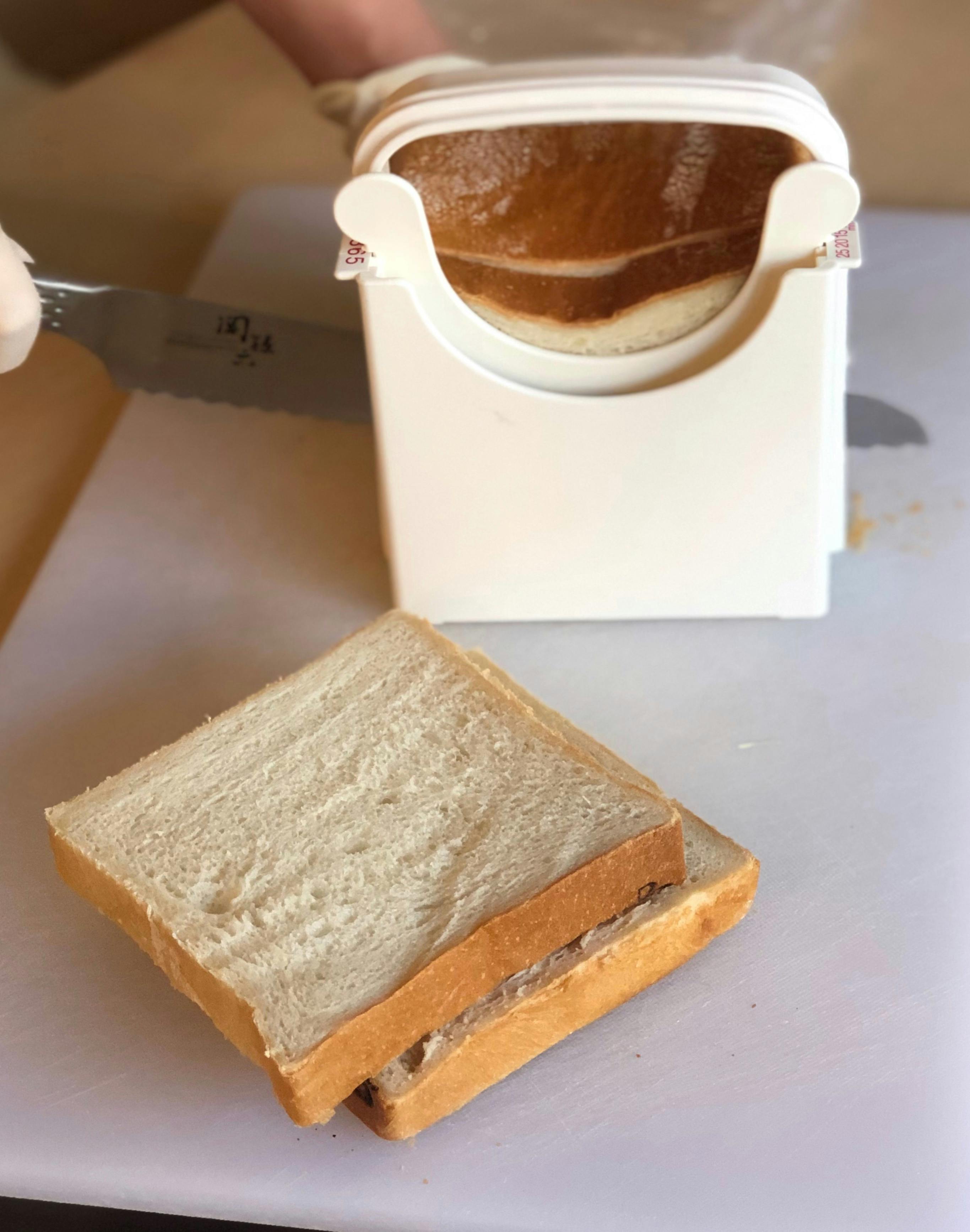 Their Shokupan bread loaves are usually one of the first things to sell out. Yoshida sells them in-store only and once they're gone, you'll have to come back another day to try to get your hands on a loaf. This Japanese milk bread has an incredibly soft texture that makes it ideal for sandwiches.
They also import a wide array of MomoTea straight from Japan. The special fruit teas and kabusecha green teas are a favourite and can rarely be found anywhere in the city.
They are open for online ordering through their website and for in-store pickup and takeout from a window at the storefront.