Stroll through the heart of Little Italy and you're likely to find yourself nibbling on viennoiseries and baguette. Typically Italian? No. Yet, with the opening of Bakery Pompette in the area's epicentre, the flavours of France are now as easy to find here as are those of its European neighbour. A third venture for partners Martine and Jonathan Bauer and Maxime Hoerth, Bakery Pompette is a modern spot with a butter-laden menu of classic treats you won't be able to resist.
It's been three years since Restaurant Pompette quietly opened at the corner of College and Clinton Streets. Effortlessly chic, with a flawless French menu of tweezered, sauced, and coddled ingredients, the eatery has since garnered accolades and the attention of anyone in the city who likes to eat. In 2021, the Pompette brand further expanded with the opening of Bar Pompette. Slightly dressed down compared to its sister spot, the bar introduced all-day plates and playful mixology to its stretch of College Street. "When we do a new spot," says co-owner and sommelier Jonathan Bauer, "We say, 'What kind of place would l like to go to?'" In the restaurant, the bar, and now the bakery, the team has created a trifecta of places that speak to their soul.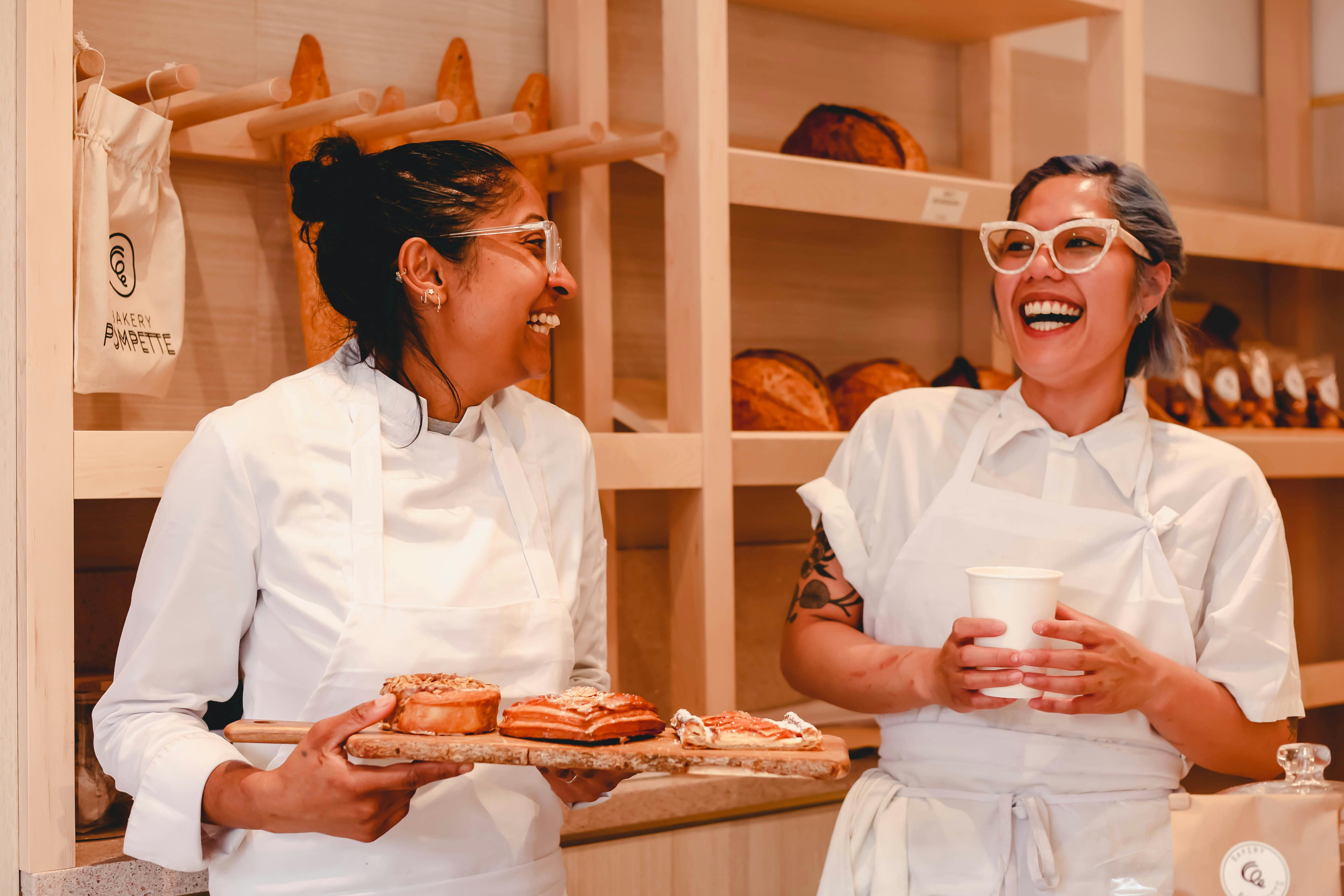 Now operating along the strip 24 hours a day (the bar's last employees head home as the bakery's earliest begin their day), the Pompette posse has grown beyond what its original crew ever imagined. "We moved from France five years ago," explains Bauer. "In France, we never did bread, because you have bakeries on every corner." Still, before opening the restaurant, chef and co-owner Martine Bauer perfected the loaves she wanted to serve. Restaurant Pompette's signature loaf is a spelt sourdough made with 70% spelt for its nutty aroma and distinctive taste. When a crowd formed outside the restaurant during its first week — drawn by a CBC story about the restaurant and, no doubt, the scent of Bauer's freshly-baked loaves — the kernel of an idea was planted.
That kernel took root with the closing of beloved Korean/French dessert shop Bonne Nouvelle Patisserie last June. "When they decided to close, we thought, 'It wasn't a goal to grow, but if we can do it in the same neighbourhood, it's so much easier,'" says Jonathan Bauer. Opening a place doors down from the team's other establishments ensured that nothing would be lost through distance, he adds. "If we go to North York or Yorkdale, it would lose something." Instead, that distinctive, nonchalantly elegant "Pompette style" is thriving. The bakery is also something completely new for a neighbourhood that has staunchly supported the Pompette brand.
Originally designed for Bonne Nouvelle by Meus Design, the room has lost its dramatic, Barbie-pink paint job in favour of a more neutral palette. A collaborator on the original Pompettes, architect and designer Paula Chauvigné, of Random Lines, helped the team finalize the bakery's look. Polished, pristine and warm, the minimalist room is a fitting backdrop to rows of impeccable croissants and cookies, meringues and tarts.
To make that abundance of attention-grabbing grub, chef Bauer and head baker Joan Evangelista, formerly of Blackbird Bakery, looked to France for inspiration, while keeping their pantry amply stocked with Canadian goods. "What is important for us," explains Jonathan Bauer, "is to work as much as possible with local ingredients." So, every item is made with organic flour from Quebec's La Milanaise, and butter sourced from nearby. Adapting to local ingredients was important from both a sustainability, and a logistical, standpoint. "We don't want to import butter," says Bauer, because, "if something happened, like with Covid, and there's no more importation, what do you do?" After weeks of trial and error, the team landed on "the right recipe, in terms of taste, in terms of visual and process, as well."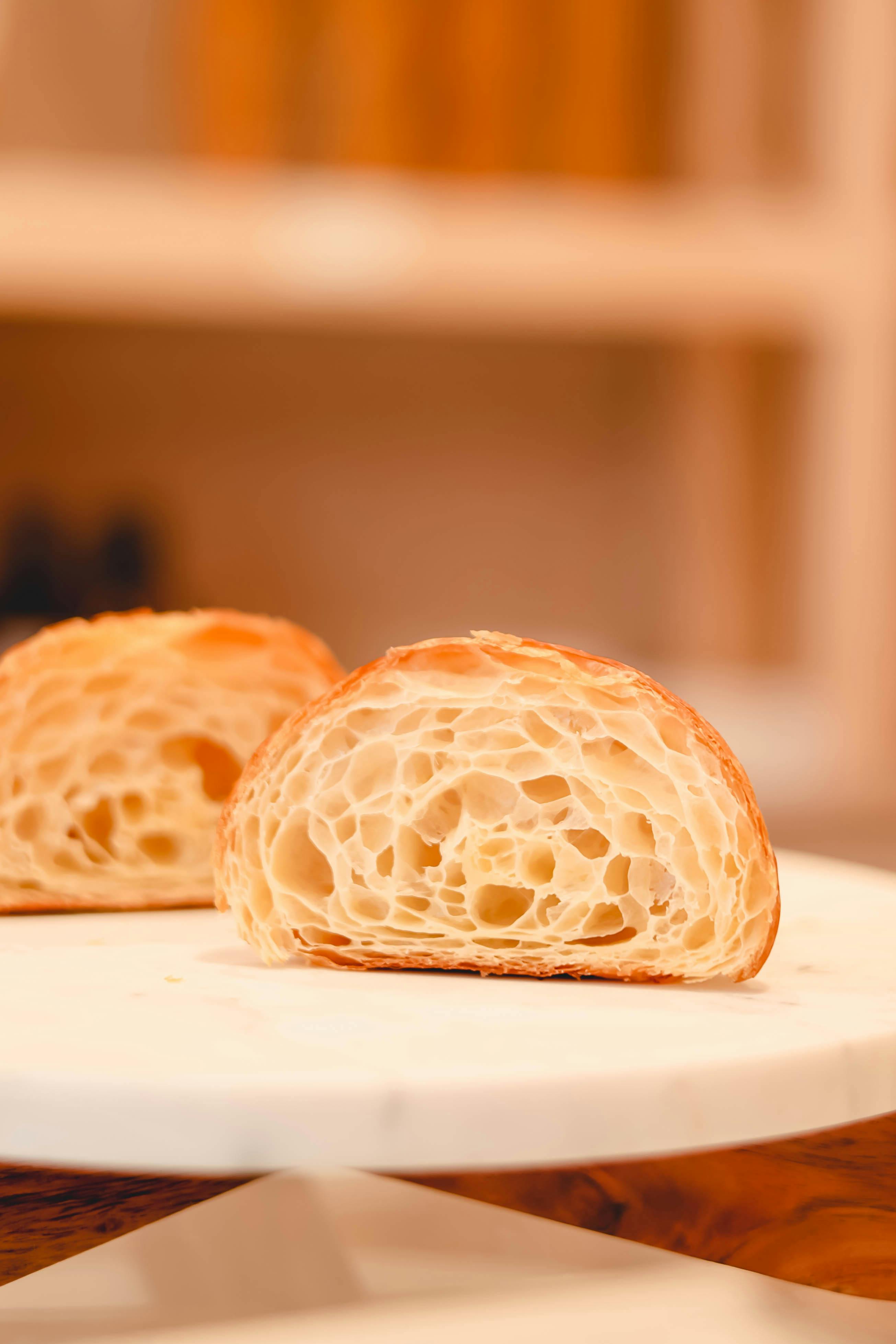 It's a recipe that lends each laminated item a tender crumb and flaky, flaxen-hued shell. Appealingly plump and puffed, croissants reveal an airy, honeycombed interior and buttery aroma. Simultaneously light and rich, they'll leave you longing for more as your fingers hastily dance around the recesses of the box for every last crumb. Converted into almond croissants, pain au chocolat, escargots and a seasonal array of Danish pastries, the dough is the bakery's heavy hitter and was well worth the hours it took to develop.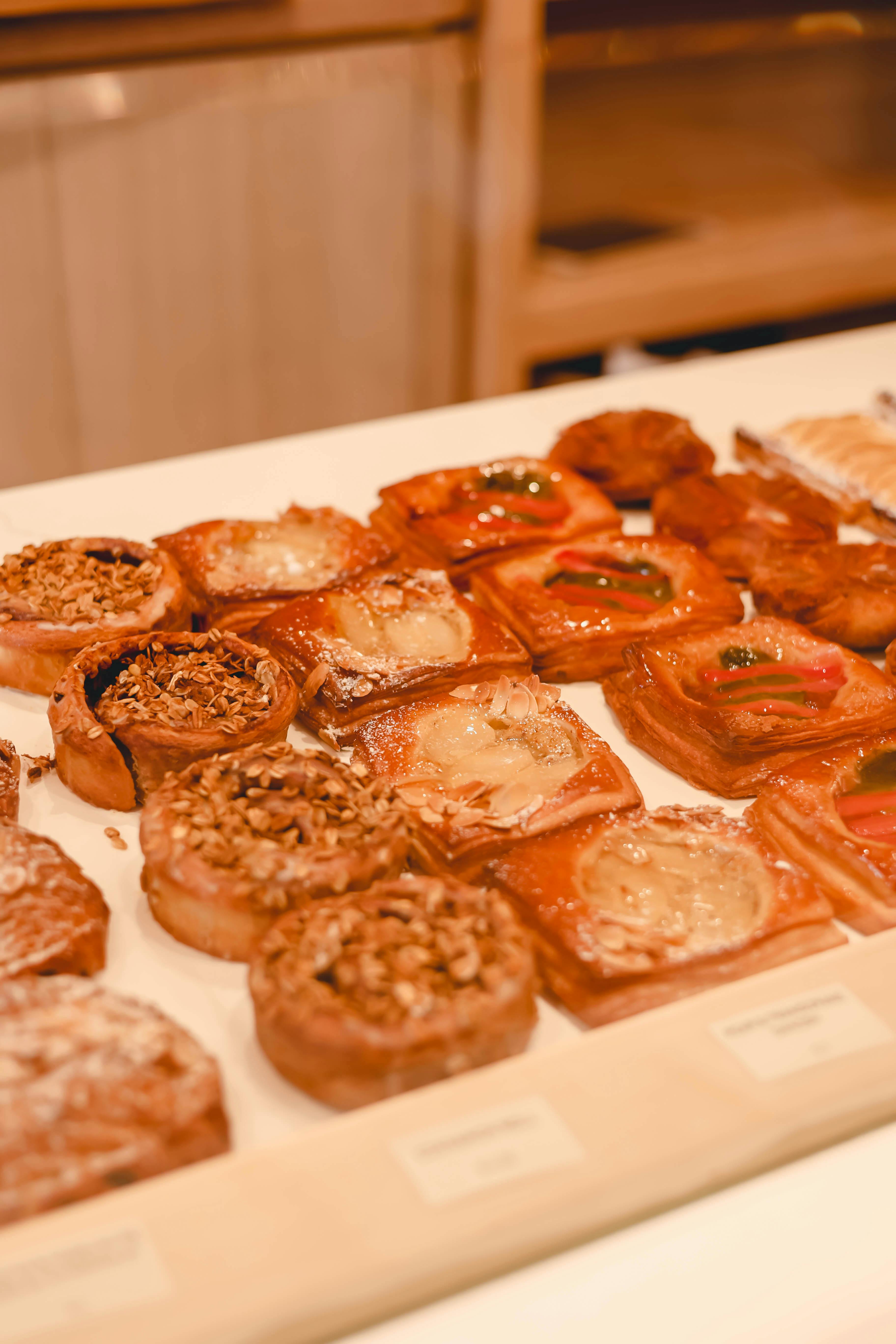 In addition to viennoiseries, Bakery Pompette offers a rotating assortment of other items designed to tempt. "Everything is made here," assures Bauer, adding that the bakery's three types of bread — signature spelt, a seed loaf and baguette ­— are all sourdough based. Still gauging demand and testing products, new items will be added in time. For now, only a fortunate few will encounter the chou Paris brest, cranberry and honey brioche, Parisian flan, Mont Blanc, and other sophisticated sweets that make an occasional appearance behind the glass.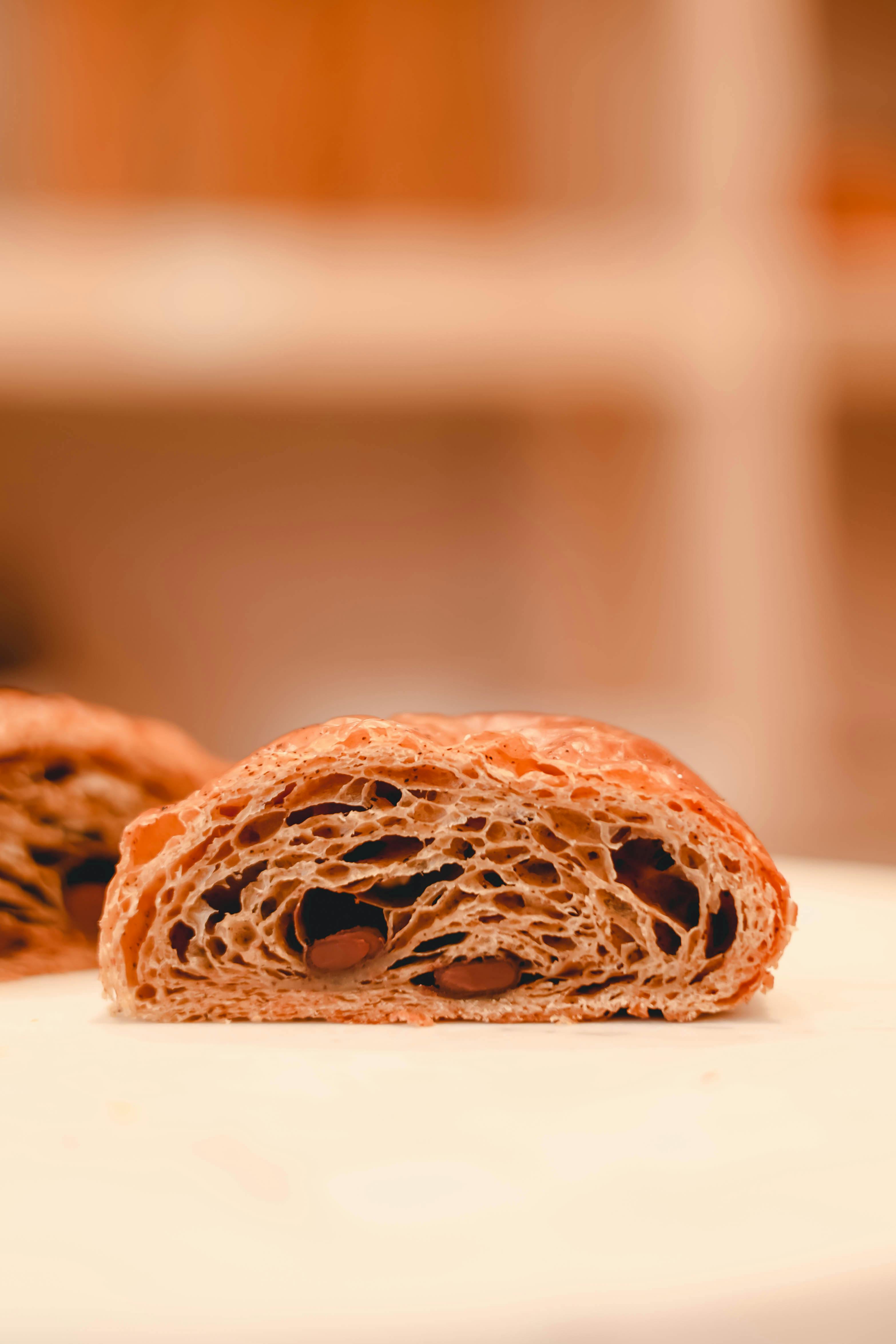 In finalizing any of their menus, the team strives "to find a good compromise between French products and what Canadians like, what Toronto people like," explains Bauer, pointing to some unexpected products. For example, he adds, "we have a cinnamon roll, it's not that common in France." With its delicate croissant base, crunchy oat topping and thin glaze, this cinnamon roll isn't that common here, either. Envisioned to draw people in through familiarity, it may ruin us all to its doughier, frosting-spackled namesakes. Other French-by-way-of-North America lures include cookies supporting dreamy pools of melting chocolate, almond croissants, maple syrup financiers, and remarkably caramelized, butter-tart-adjacent kouign amann.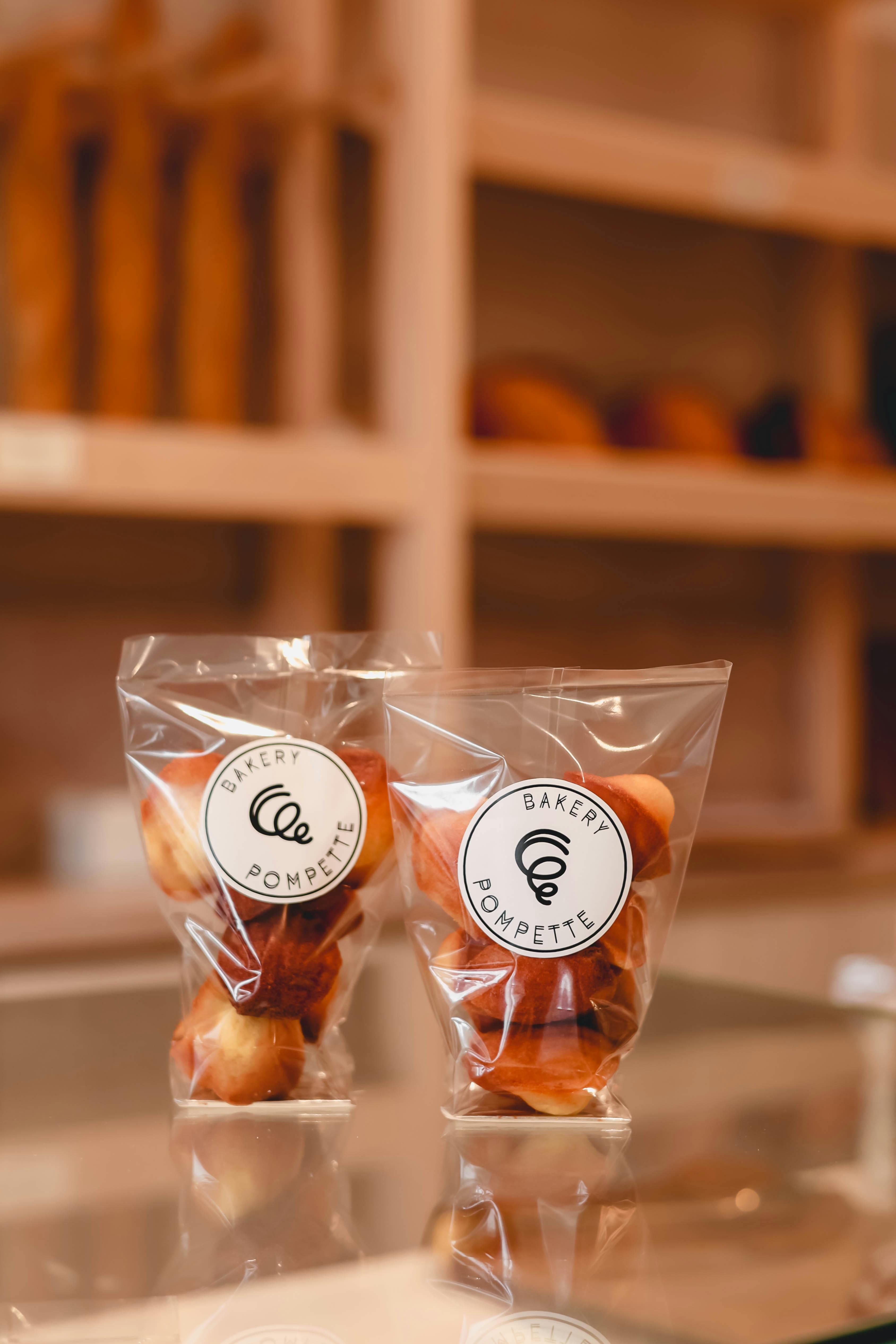 In addition to pastries, the bakery offers savoury tarts, with the plan to eventually expand the menu to include simple sandwiches, such as jambon beurre. Though tart flavours are seasonal, the tarte flambée, with cottage cheese, onion and bacon, seems a perennial offering everyone should seek out. Subtly smoky, creamy and crisp, it's a hero at any hour of the day.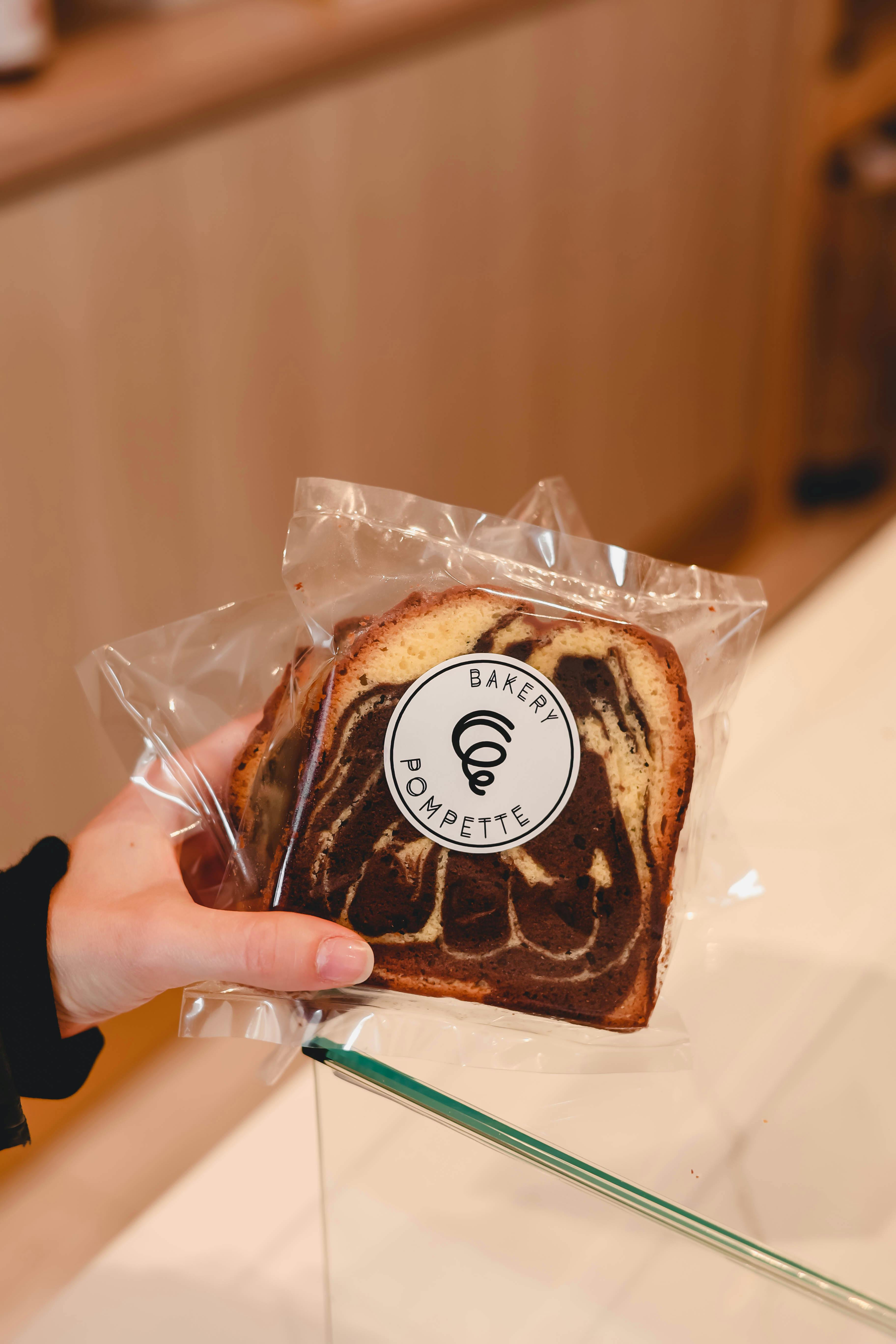 Completing the list of bakery must-haves, cortados and cappuccinos, hojicha lattes, hot chocolate, and more can be ordered from the counter. For summer, Bauer plans to introduce iced and nitro coffee — with what he describes as a fluffy, creamy mouthfeel — to the lineup, as well. Other ideas include fleshing out the retail area with homemade jams, twee bags of take-home treats, and covetable merch. Currently, you can add gluten-free, vegan Bakery Pompette granola, made with oats, pecan, coconut, maple, and cinnamon, T-shirts, bread bags, and a small selection of high-end, hand-picked groceries to your take-out order.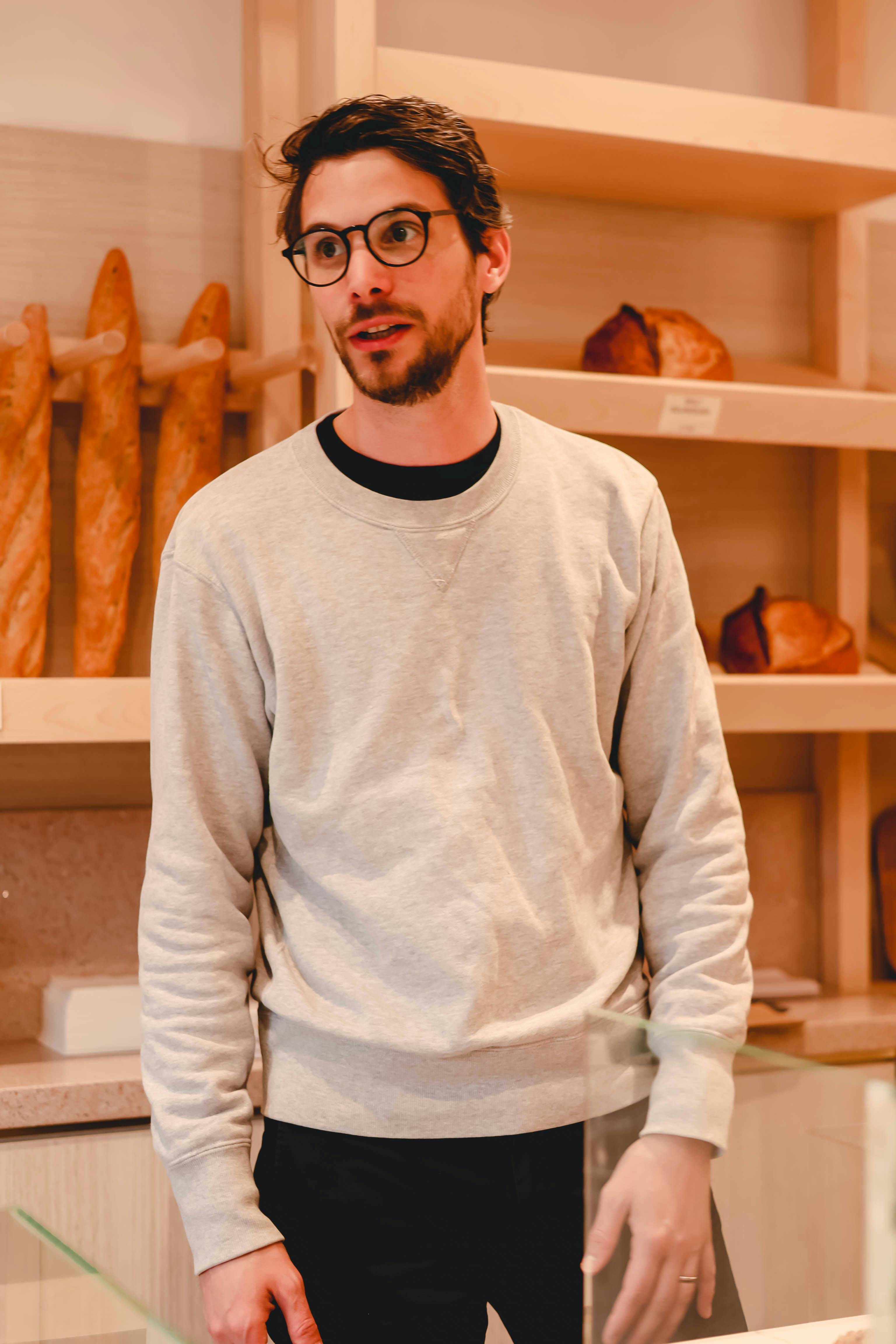 With a third spot already generating line-ups and factoring heavily into people's daily dietary plans, what else do the Pompette partners have in the works? "We have some guests in the neighbourhood who say, 'Now you have a restaurant, a bakery, a bar. We need a nice fish store, a nice vegetable store,'" laughs Bauer. "They give us a list of what they'd like." Whatever the group decides, the neighbourhood seems poised to welcome it with open arms. The Pompette team, meanwhile, seems as likely to wow, as ever. "In France," explains Bauer, "we have a big culture of learning and sharing knowledge with people. When you start in a restaurant, you're always trained by people and you then have to train people. Because of that, I think we like challenges and we like to do stuff." Luckily for us, the team likes to challenge itself to make incredible stuff right here in our neck of the woods.