Founded by the former Aloette sous chef, Greg Bourolias, Burger Drops is dishing out some of the best smash burgers in town; their multiple sold-out weekends and pop-ups speak for itself. What began as a passion project in 2018 and smashing burgers in a backyard at a friend's birthday party has grown into a city-wide frenzy.
Opened this past September, this new-ish burger shop is no stranger to the burger scene. As a matter of fact, this family-run pop-up turned smashburger sensation has been around the block (literally) smashing burgers from Leslieville to The Junction and everywhere in between for two years -- they were even offering socially distanced sidewalk pick-ups during lockdown.
Between 60-hour work weeks, chasing sun, finding a new drop location and prep kitchen week after week, setting up and tearing down their makeshift outdoor kitchen, the team eventually found their permanent home in Liberty Village and debuted The Drop Shop early fall.
The Space: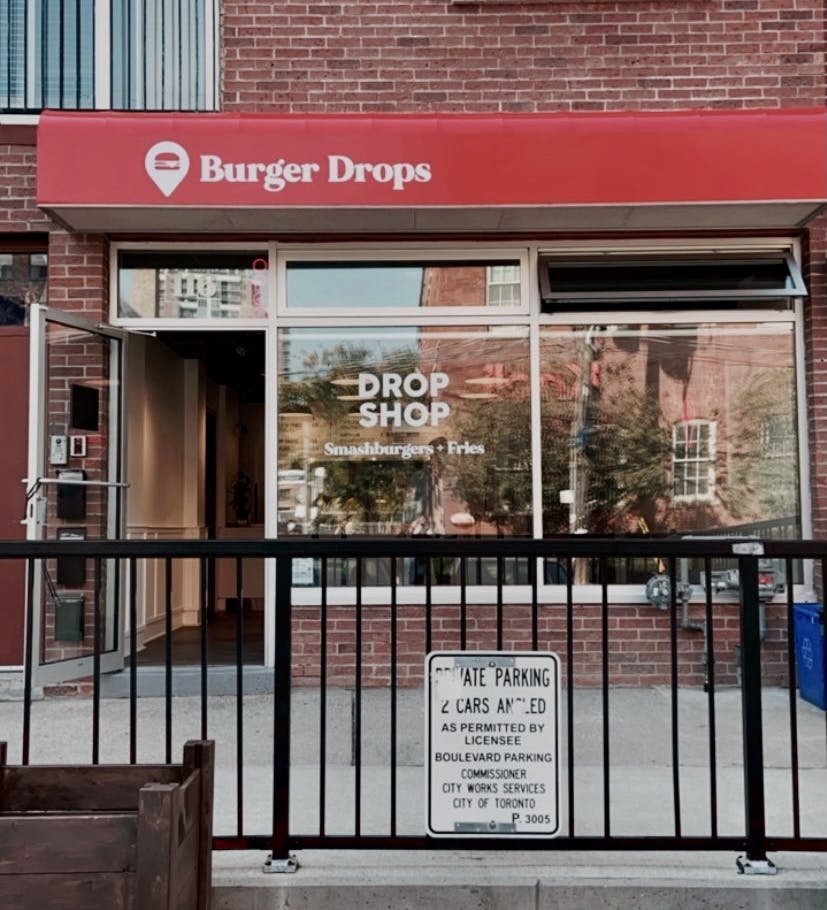 The Drop Shop, taking over the space of the former Smoke's Poutinerie, has been transformed into what founder and chef, Greg Bourolias calls "a modern-day classic diner."
With the help of family and friends, the space was given a complete facelift by the team. They scrubbed, cleaned, renovated and painted every inch of the restaurant themselves. The now open, brightly lit space with red potlights and a wall of memorabilia showcasing their journey smashing burgers, gives the space an extremely humbling and homey vibe.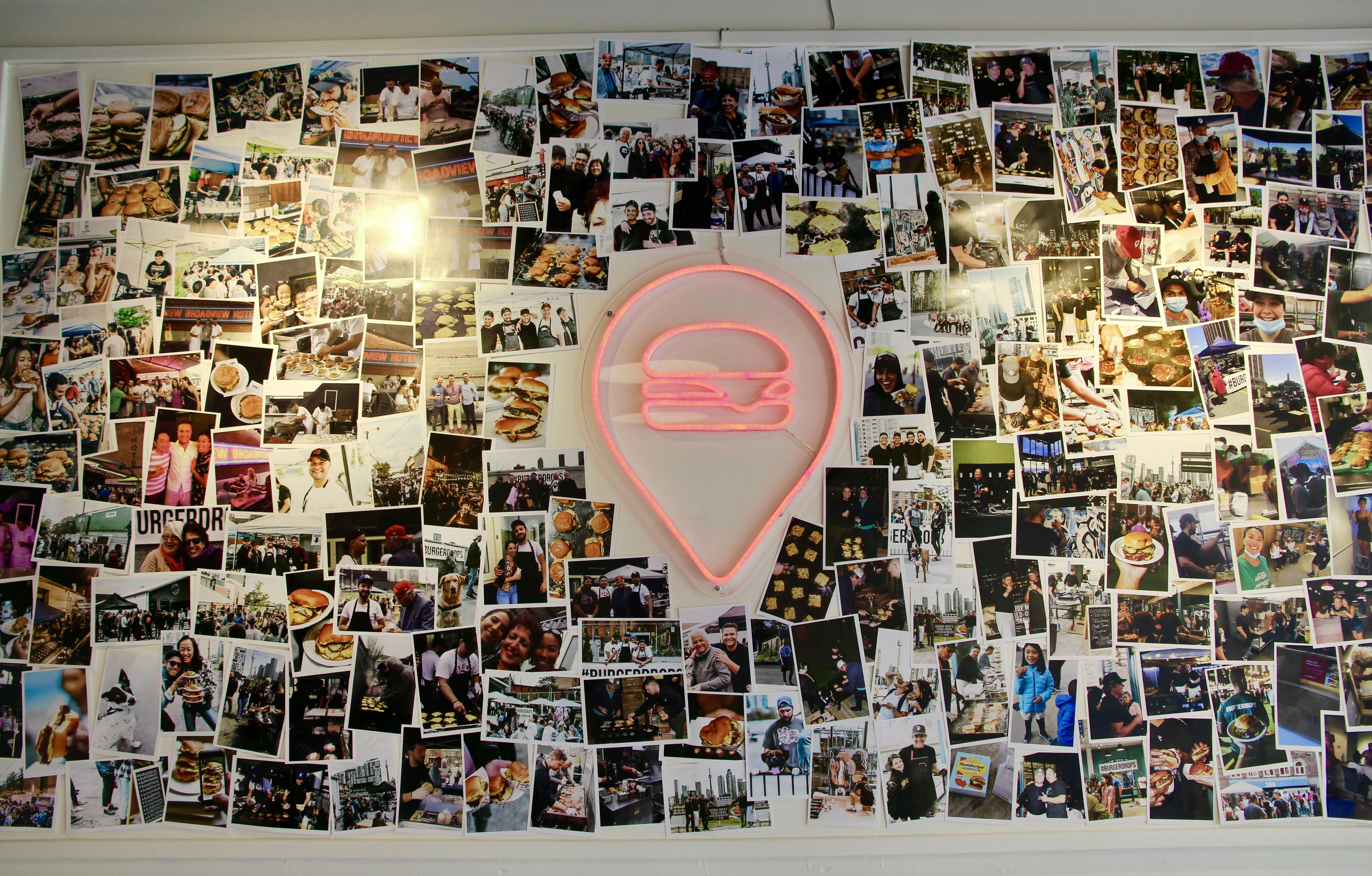 "My goal [is] to simply bring people together over delicious, honest food. I had only ever dreamed that people other than my own friends would start enjoying my burgers. Our community kept on following us around the city even when we didn't have a confirmed pick-up address. That's when I knew we had to keep pushing, keep working hard and keep feeding everyone burgers during such a weird time. It still feels surreal that Burger Drops now has a permanent location," says Greg.
"I loved the idea of a Liberty Village spot. It's convenient, experiences lots of foot traffic and the shop is surrounded by residents. I'm grateful to be opening a location during this weird time and look forward to settling into our new home," he continues.
The Food: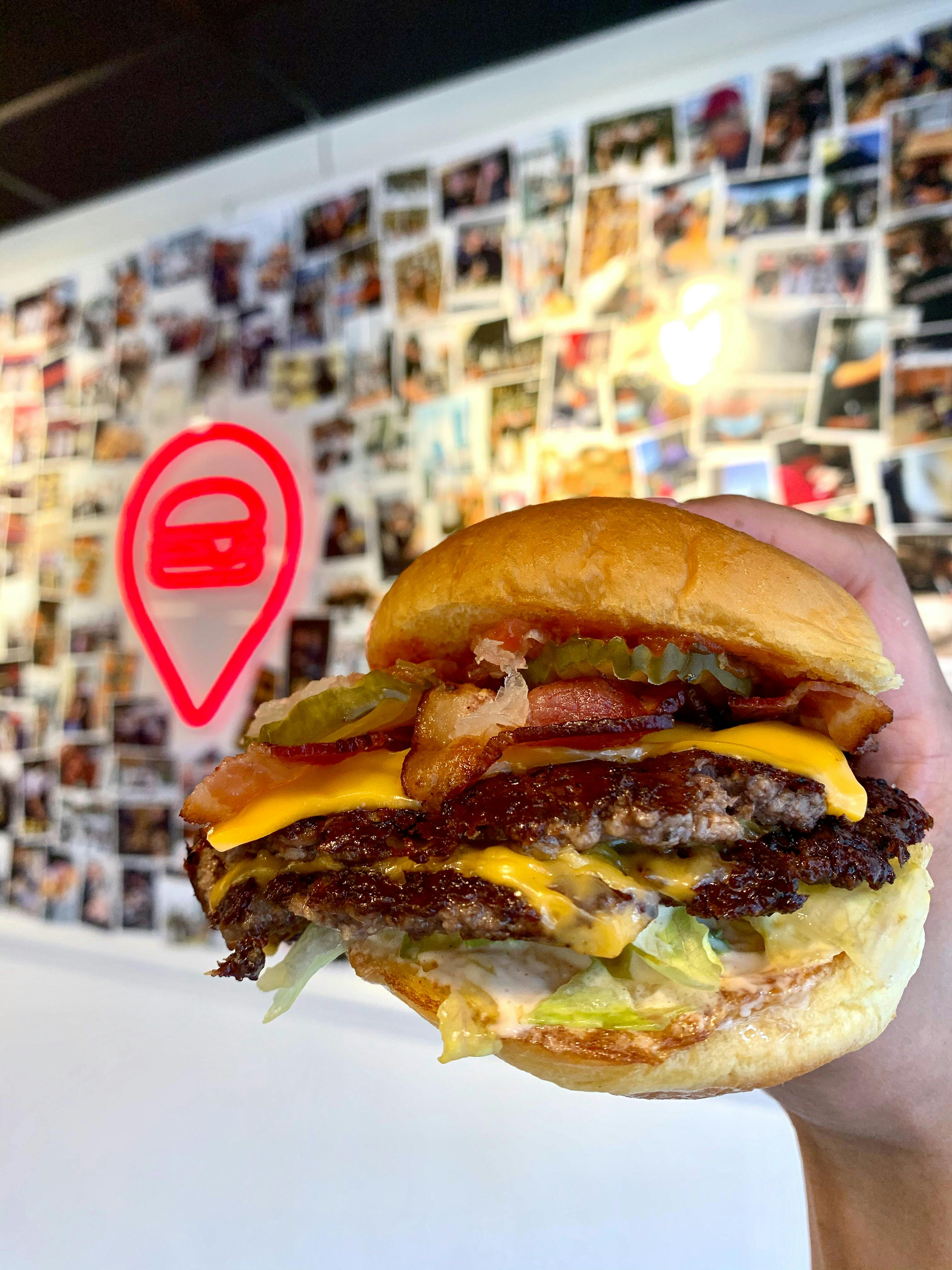 Each perfectly crusted smash patty is made to order using a signature blend of chuck and other premium cuts of AAA Canadian beef ground fresh in-house daily. Patties are then hand-formed into a ball before it gets smashed onto a piping hot grill, bringing out the natural beefy flavours and creating a "beef caramel" crust that is signature to the smashburger. The classic cheeseburgers are then topped with American cheese, pickles brined and hand-cut in house, griddled onions and their signature tangy and subtly spicy Drop Sauce on a Martin's Potato Roll.
Greg, of course, pays homage to his friend, inspiration and the Godfather of smashburgers, George Motz, with the 'American' burger on the menu. Signature smash patties are topped with American cheese, lettuce, diced onions, Drop Sauce and ketchup relish -- a balanced burger condiment consisting of sweet ketchup, pickles and tangy mustard seeds with a subtle jalapeño kick.
"My burgers might appear to be simple, but there's a lot of thought and detail put into every single ingredient. Since 2018, when I first started smashing burgers, I've continued to refine, reiterate and tweak each element of my burger, so that our guests always experience the best Burger Drops has to offer," says Greg.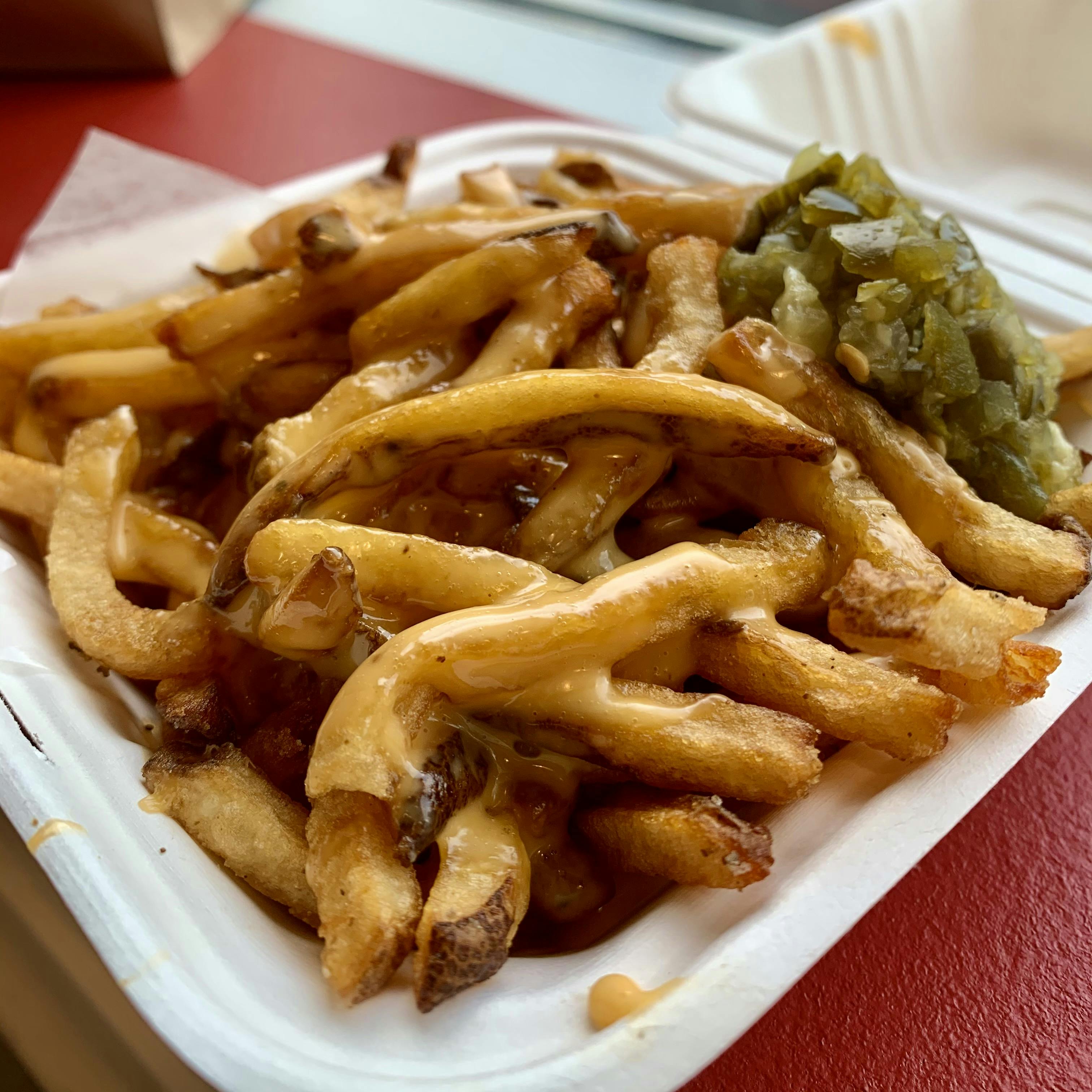 Now let's talk about their cheese fries. Hand-cut shoestring fries are doused with a jalapeño-infused cheese sauce and a pickled jalapeño relish, that seems a little out of the ordinary at first but will leave you in jaw-dropping awe. They also recently added chili cheese fries to the menu, which features their seasoned fries topped with cheese sauce, Burger Drops chili and fresh minced onion. Needless to say, Burger Drop's cheese fries single-handedly knocks all other cheese fries out of the park.
If you're in the mood for smashburgers and gourmet cheese fries, Burger Drops is definitely an essential Toronto spot to check out. The Drop Shop is open Thursday through Saturday from 12 p.m. to 9 p.m, walk-in only.