Photographs by Kristen Wells
"Oretta che bella." As far as slogans go, this one is spot on. Oretta Midtown is beautiful. Like the fictional woman it's named for, it's also vivacious, stylish, welcoming and fiercely Italian. As suited to intimate dinners as it is to exuberant, large gatherings, this is a spot for approachable, staunchly traditional Italian fare, plated for modern tastes. With a kitchen inspired by nonna, paired with a room that's as naturally alluring as a young Sophia Loren, the restaurant is a welcome addition to the bustling Yonge-Eglington scene.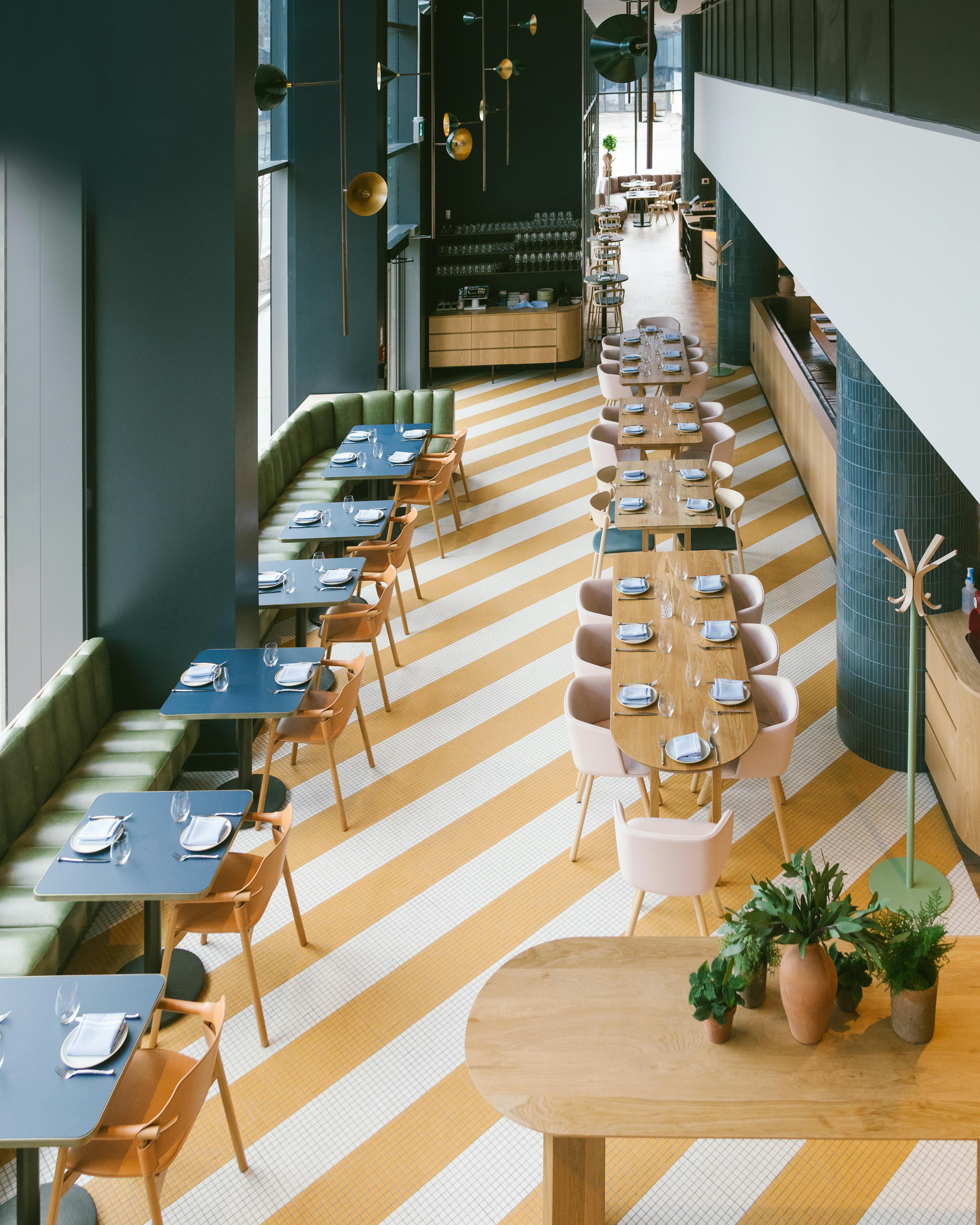 Opened in early February, the sprawling new space is as chic and striking as its sister on King Street West. Designed by Commute Design Studio, the same team that brought the original to life, it's no wonder that this 200-seat restaurant also has style to spare. Bathed in natural light that streams through floor-to-ceiling windows, the sunny, warm room comes alive thanks to a playful use of finishes in a rainbow of Mediterranean-inspired tones. Coral-hued stools flank a 16-seat, marble bar, while banquettes -- in indigo, olive-green and dusty rose -- line the walls. Throughout, elegant metallic accents and luxe finishes elevate the space.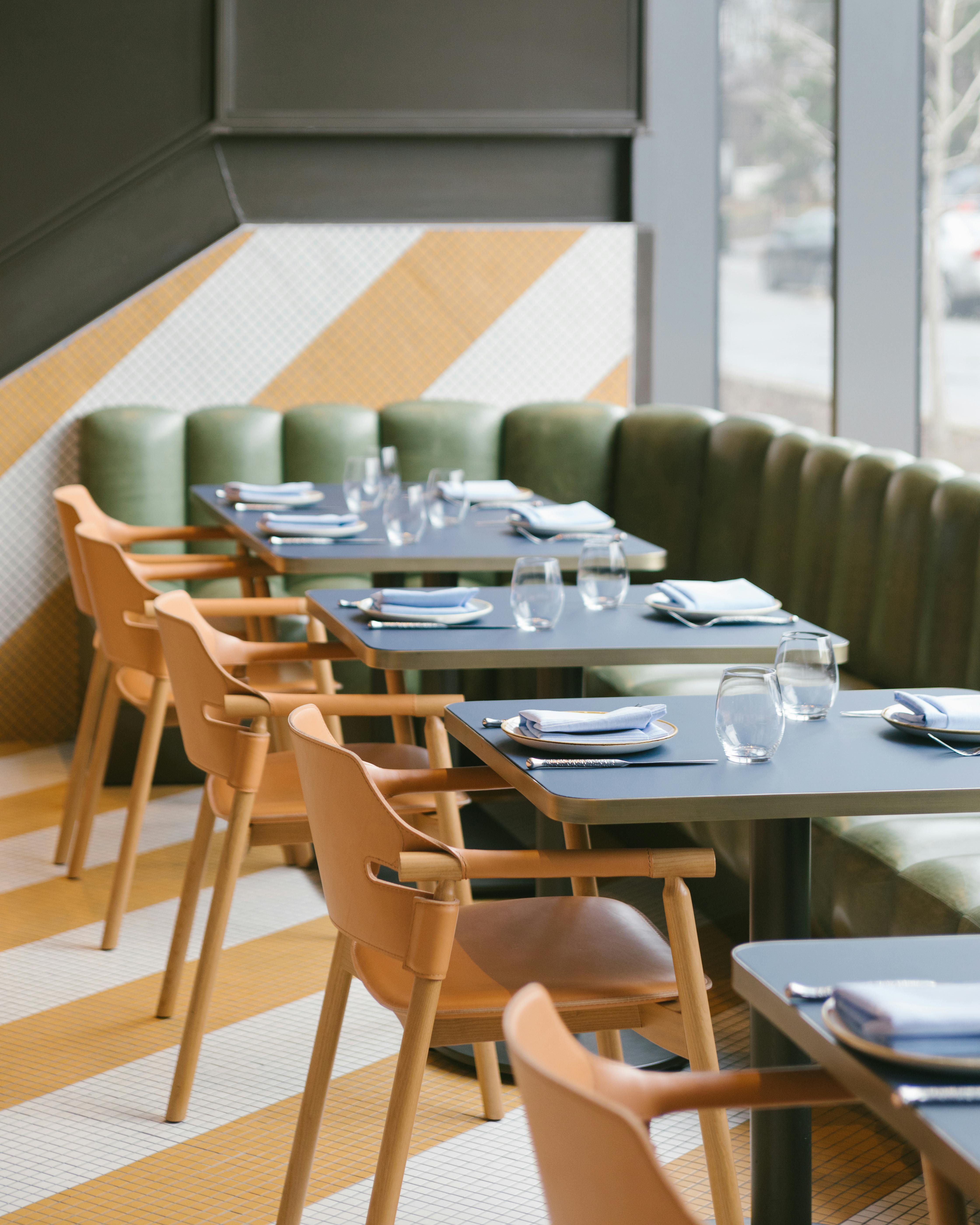 Housed on two floors, the restaurant includes a spacious main room that extends toward an open kitchen at the rear. Areas throughout can be curtained off for private parties, for groups of up to 80 guests. Those more interested in the cooking than the crowd, will want to reserve the chef's counter where views of cooks sautéing and stirring, chopping and plating ingredients are guaranteed to entertain. Special occasions are best partnered with dinner at the chef's table, available for a maximum of eight diners. Here, a seven-course, family-style tasting menu gives guests a chance to enjoy some of chef de cuisine Darren Couto's finest fare.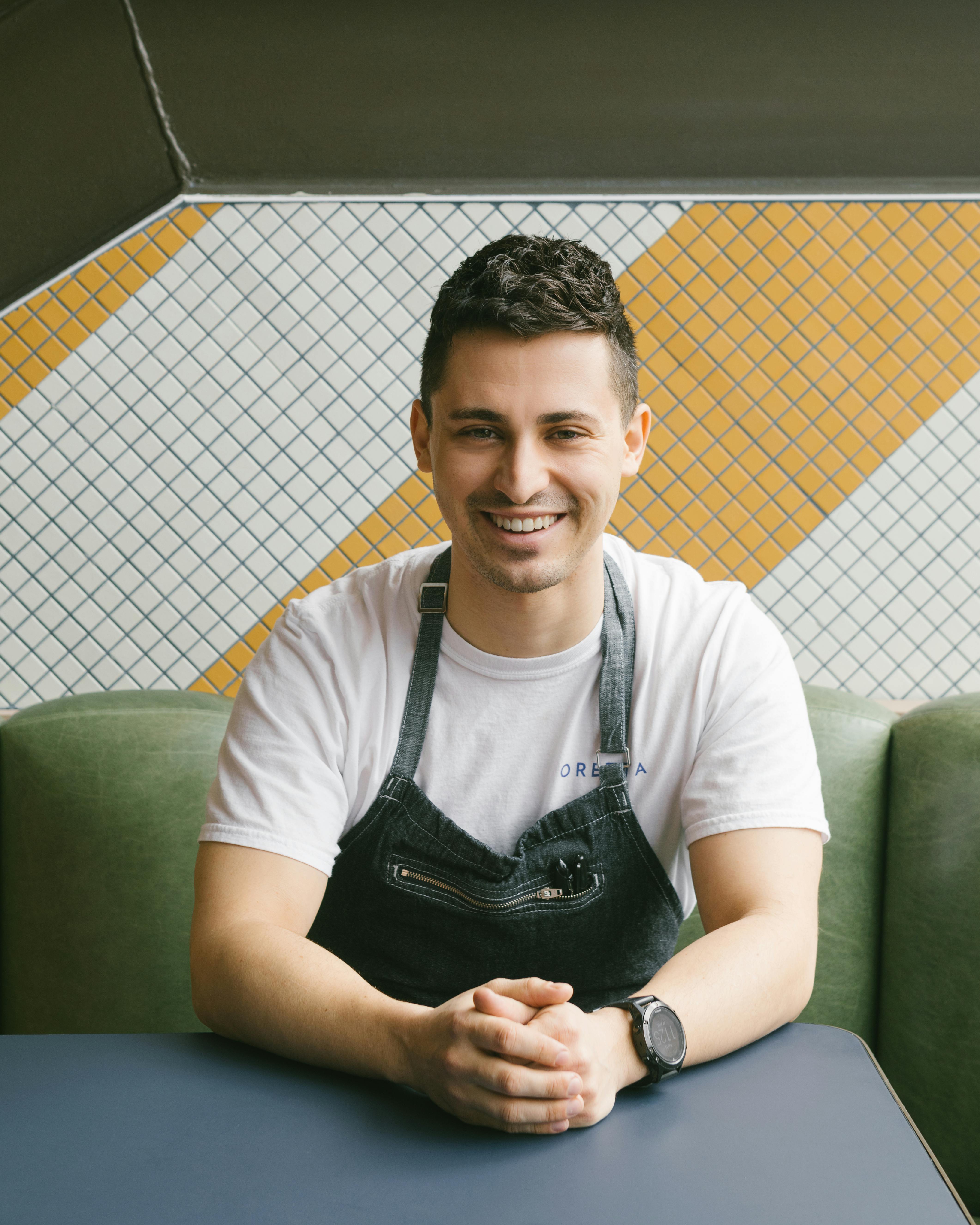 As at his other restaurants (Capocaccia Trattoria and Oretta King West), owner Salvatore Mele has entrusted his culinary vision to a young group of dynamic cooks who share his passion for unfussy, quality Italian food. Under executive chef Gabriele Di Marco, chef Couto guides the Oretta Midtown team in executing a wide-ranging menu of dishes, where nearly everything is made in-house. From a variety of starters to pizzas, pasta, heavier mains and house-made desserts, the menu covers a swath of Italian regions, while appealing to an assortment of tastes. Featuring more seafood than at the original location, Oretta Midtown is also the place for anyone craving briny bites.
With a goal of making the most authentic Italian food, chef Couto and his team source the best possible ingredients, locally and from abroad. Staples from Cucina Fine Foods and Global Elegant Foods find their way onto the menu as often as produce from industry favourites including Leonard Wholesale, etobiGrow, and Mark's Mushrooms, says Couto.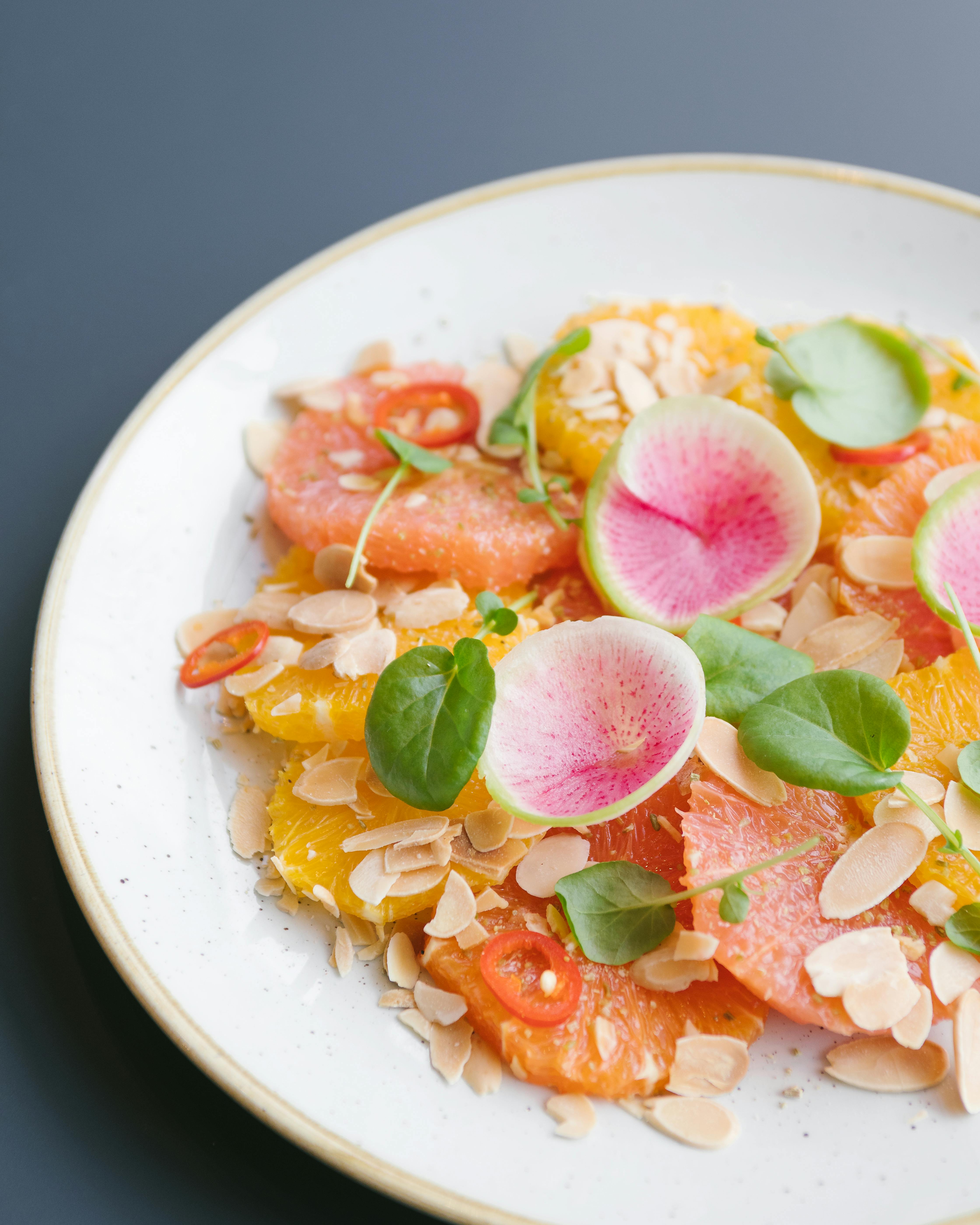 Visually arresting, thanks to a cheery blend of sliced oranges, grapefruit, watermelon radish and chili, insalata agrumi is what every winter-weary Canadian craves. Like edible sunshine dressed in fine olive oil, the salad is citrusy, bitter, smooth and bright, and makes a strong case for starting out light.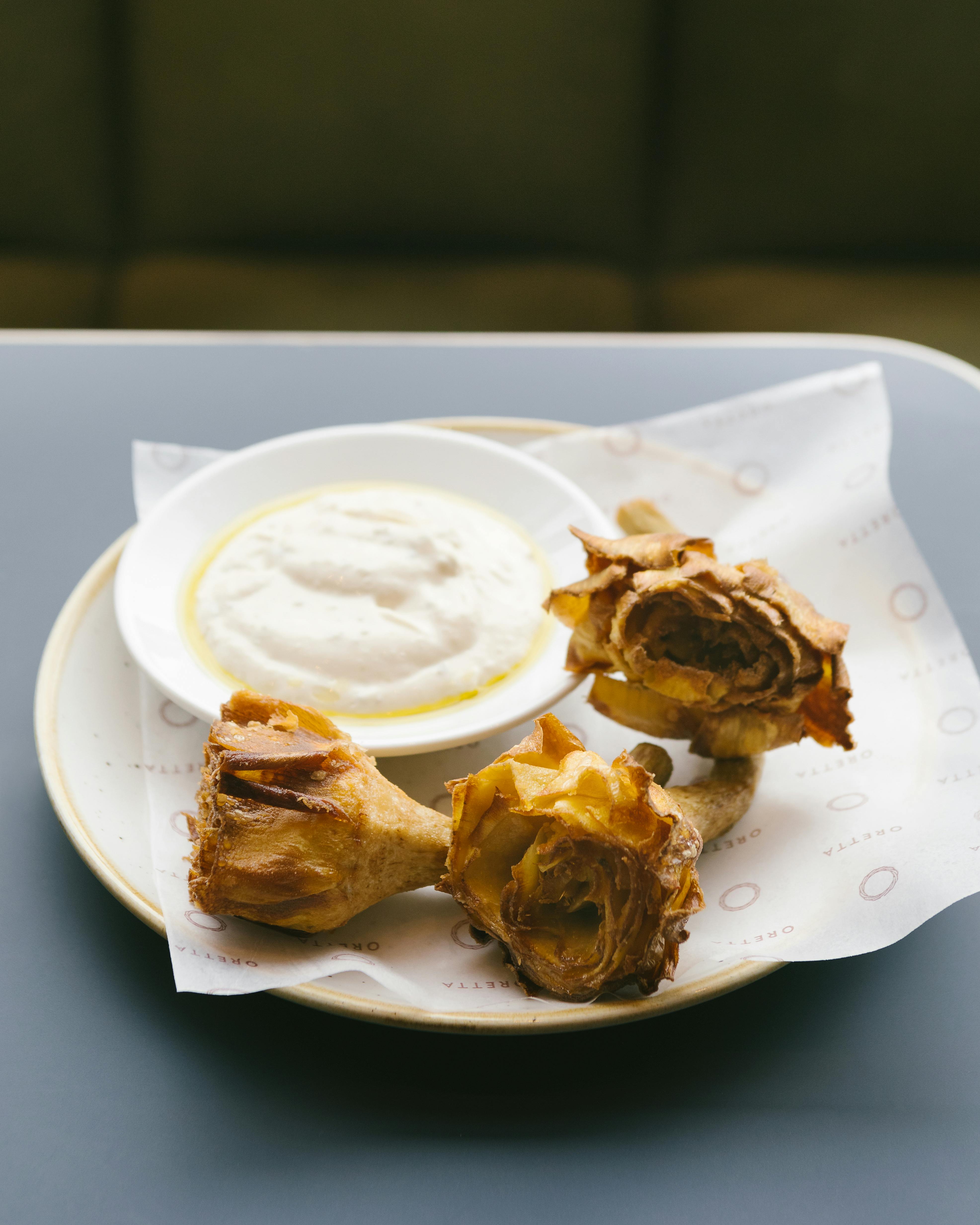 Still, since fried is everyone's friend, you'll want to dive into the team's carciofi fritti and arancini alla n'duja. Unless you're one of the few who enjoy the hassle of wrestling with artichokes at home, seize the opportunity to enjoy a Roman-inspired dish at Oretta. Lightly fried until crisp and served with a pungent, creamy bagna cauda for dipping, this team's carciofi will have you reaching for more.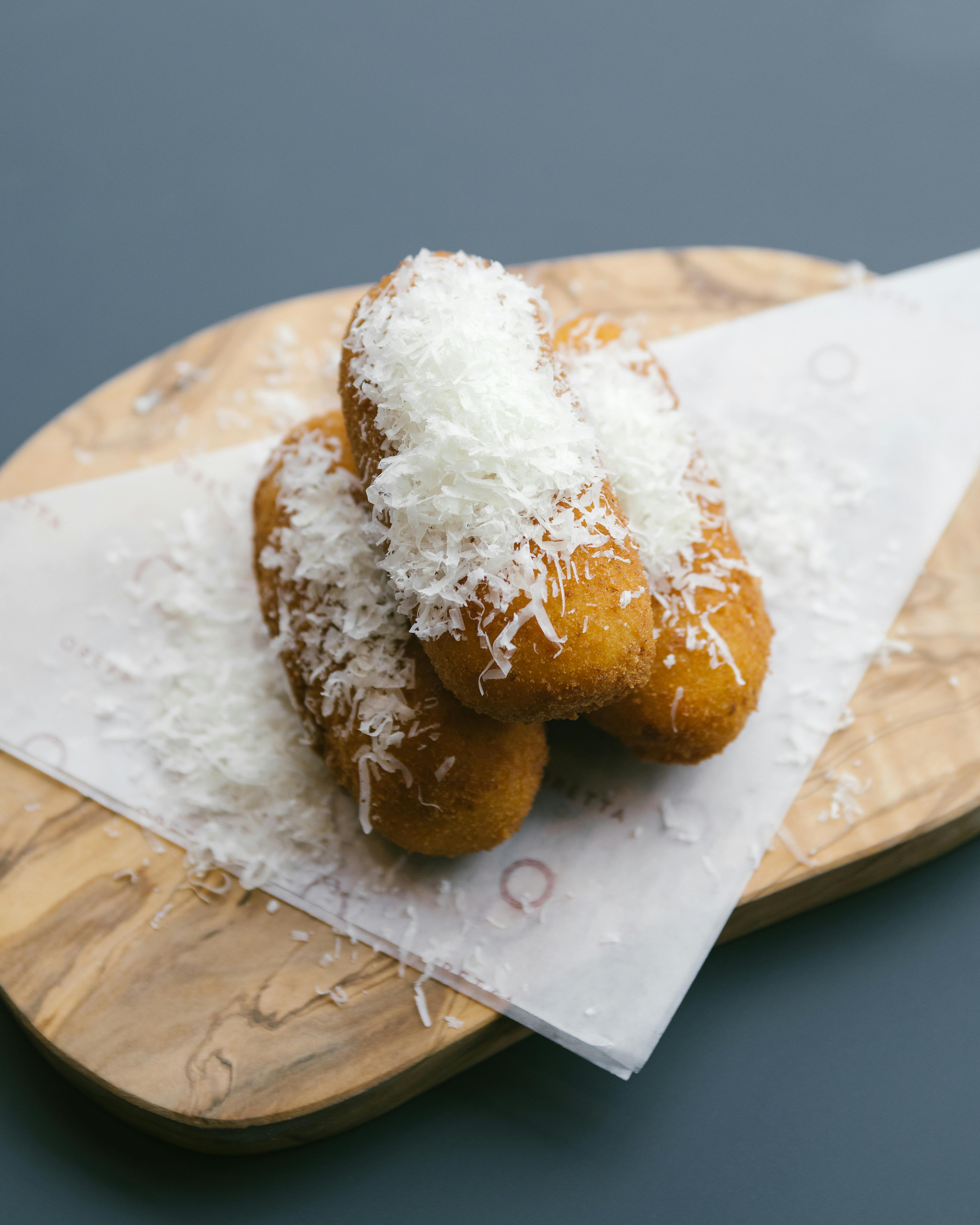 Made in the suppli style, the kitchen's arancini are a luxurious combination of saffron rice and mozzarella, held together with béchamel and spiced with n'duja pork sausage. Served warm on a wooden board, under a downy blanket of freshly-grated Parmesan, each arancino's golden, crunchy crust yields to a supple, intensely flavourful interior.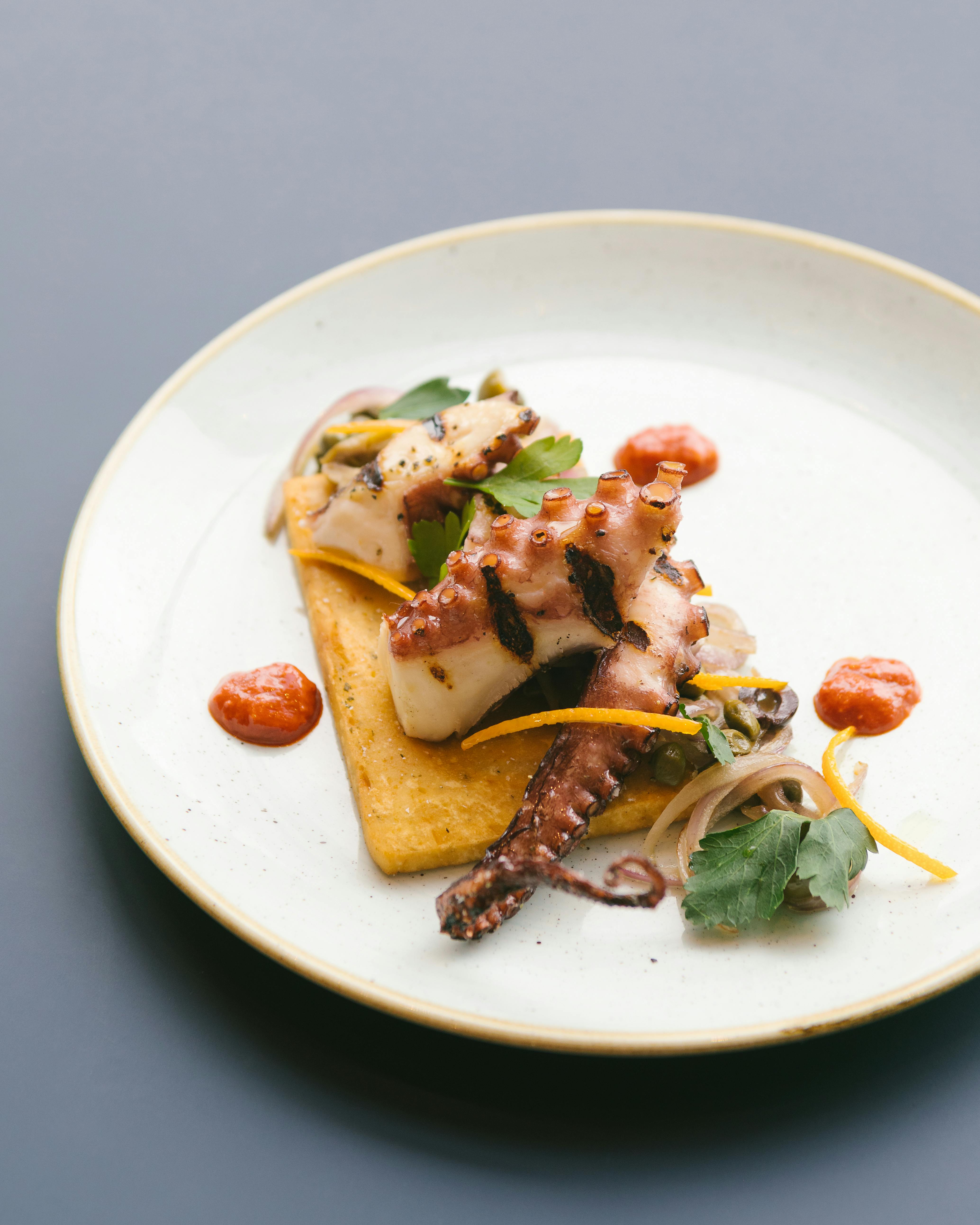 A perfect example of the kitchen's way with bold, ingredient-driven fare is the polipo appetizer. Set atop a traditional Sicilian chickpea fritter called panella, simply grilled octopus is dressed in a decidedly-Mediterranean mixture of olives, capers, red onion, and garlic. With n'duja sauce, fennel seeds, and parsley as garnish, each smoky, piquant bite expertly flaunts one of the ocean's sweetest treasures.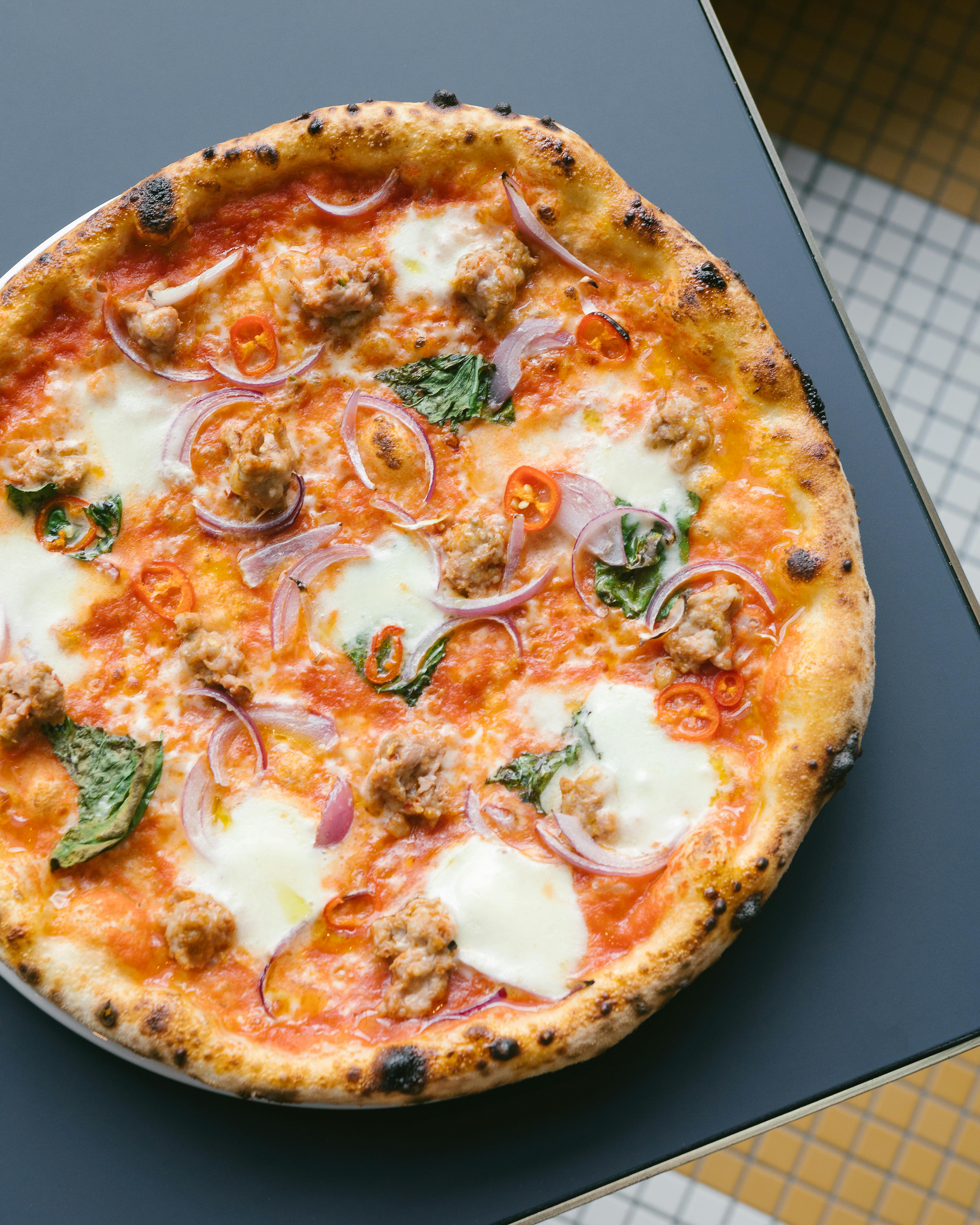 You'll want to save room for mains, as chef's menu includes plenty of inviting dishes to explore. Pizza may sound run-of-the-mill but, thanks to an imported Moretti pizza oven combined with an exacting dough recipe, Oretta Midtown's pies are chewy, blistered, and worthy of a spot on your table. Among the 10 on offer, the porchetta, with fontina, shaved Italian spiced pork belly, and rosemary-herbed Yukon gold potato, and the Tirolese, with taleggio, speck, and apple, stand out for their unique flavour combos. With tomato sauce, fior di latte, pork sausage, red onion, basil and chili, the salsiccia is a simpler option that's no less satisfying. Creamy from the cheese, with a peppery bite, you'll crave this pizza long after the last slice is nothing more than a memory.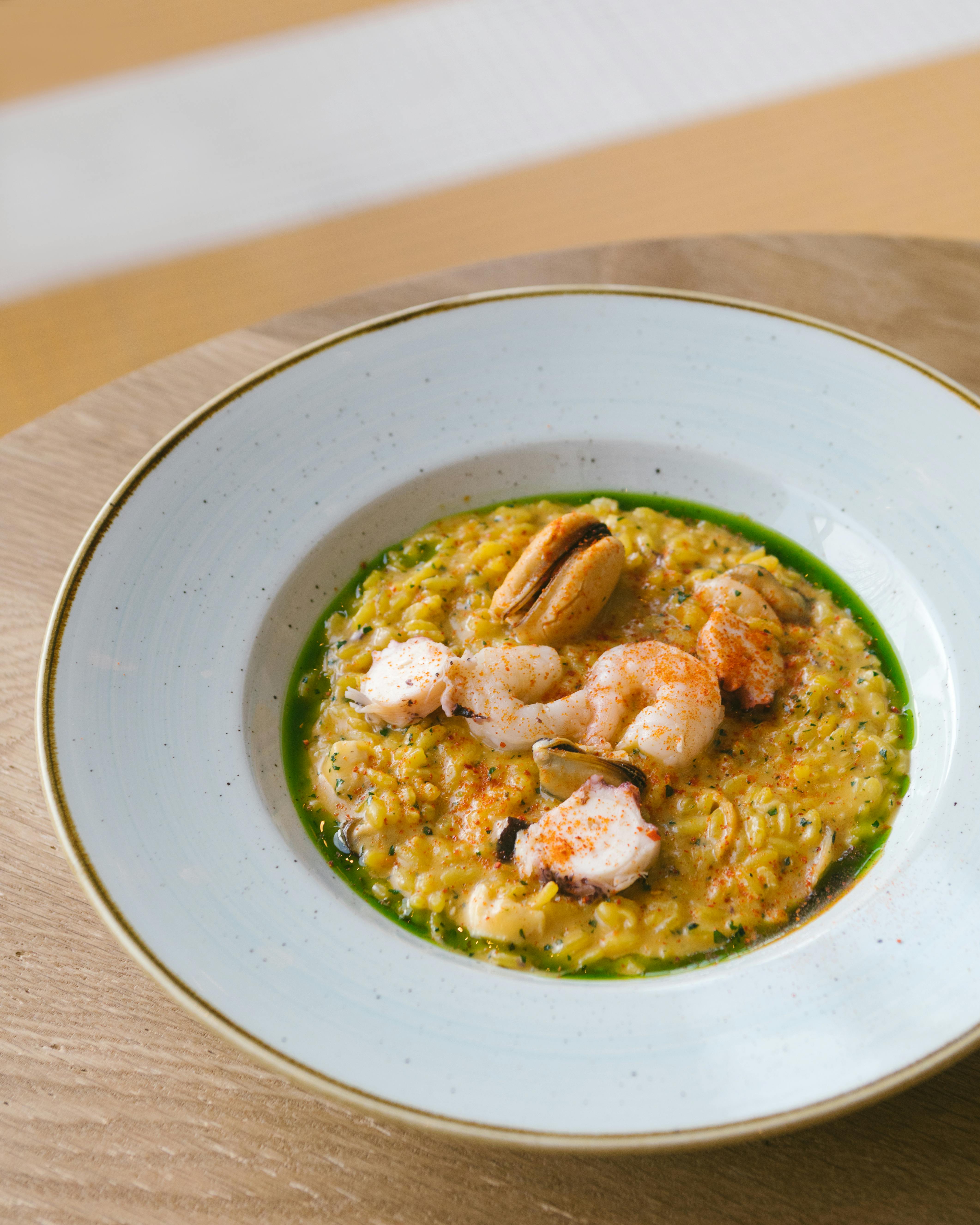 Chef Couto's risotto ai frutti di mare transports guests on aroma alone. One taste, best accompanied by a well-chilled glass of Italian white, and you may very well feel the Amalfi Coast's radiant sun on your face and salt air in your hair. Made from Gli Aironi carnaroli rice, shellfish broth, saffron and an abundance of octopus, shrimp and Salt Spring Island mussels, the dish fuses Italian culinary tradition with Canadian ingredients in the best possible way.
A unique option for date night, or simply tables of two, are the restaurant's Servizio Al Tavolo dishes. Choose between cacio e pepe or amatriciana pasta, and enjoy pasta finished table-side on one of two rolling pasta carts that are sure to be in heavy rotation. Tossed in an impressive wheel of Parmigiano Reggiano, then finished with pecorino fonduta and black pepper, this consummate cacio e pepe is as cheesy as they come. Equally exciting, the team's amatriciana is baked under a round of pizza dough, then plated at your table with pieces of the bread for dipping in the guanciale-seasoned sauce.
An Italian-heavy wine list, compiled by sommelier Alessandro Pozza, includes wines sourced from every region of the Bel Paese. You'll find plenty of bubbles, from bottles of prosecco to Lambrusco, along with rosés, whites and skin-contact orange wines. A comprehensive list of reds covers everything from Chiantis to Brunellos and Super Tuscans. All told, there's plenty to swig with the kitchen's classic Italian cuisine.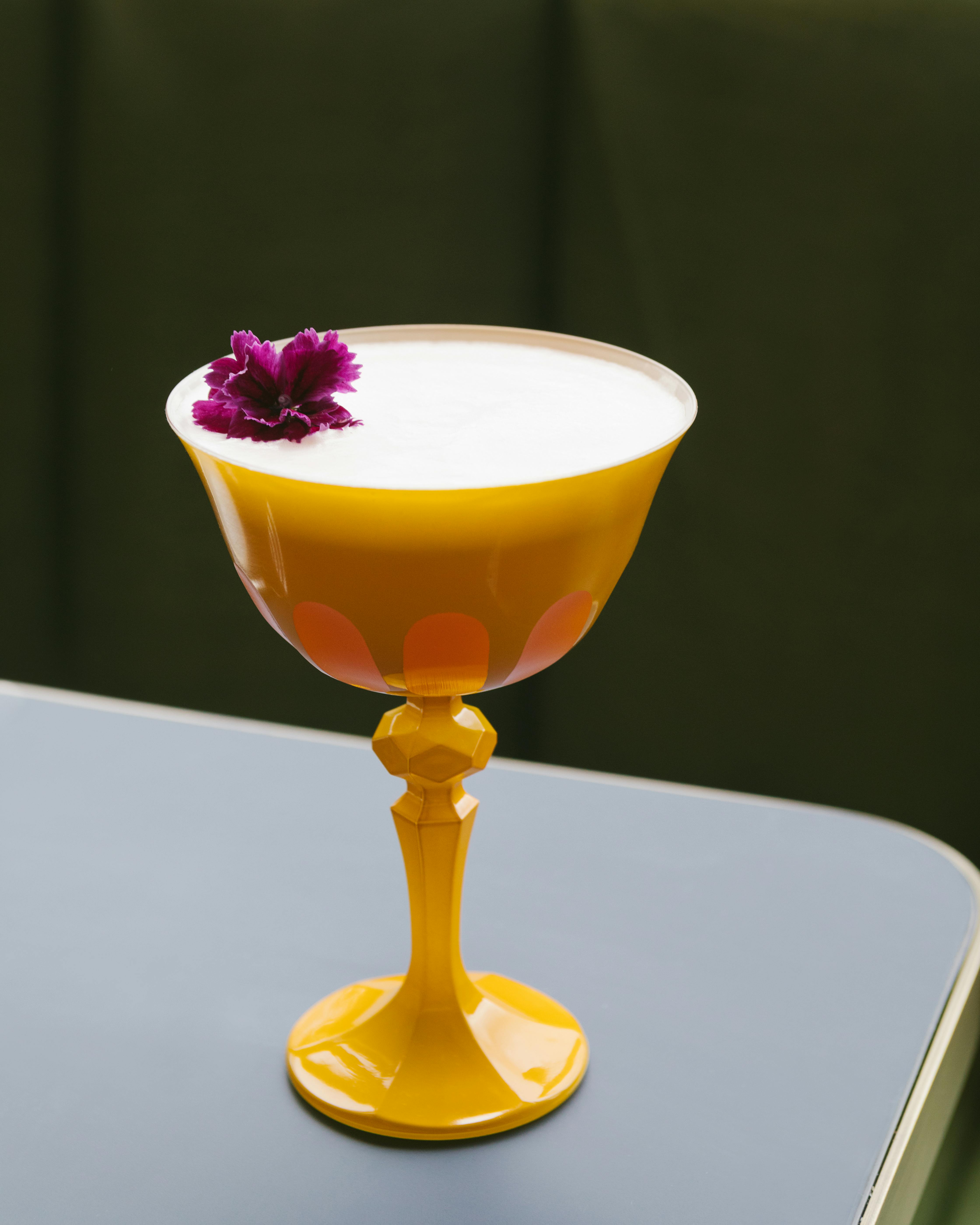 Not to be overlooked is an assortment of cocktails that take you on a grand tour of Italian flavours. From the north, there's the Serenissima, a take on Venice's famed Bellini. Made with grappa, aperitivo, peach, lemon, egg white and Prosecco, the drink is frothy, slightly bitter and a joy to behold in a supremely sophisticated, saffron-coloured Rialto coupe.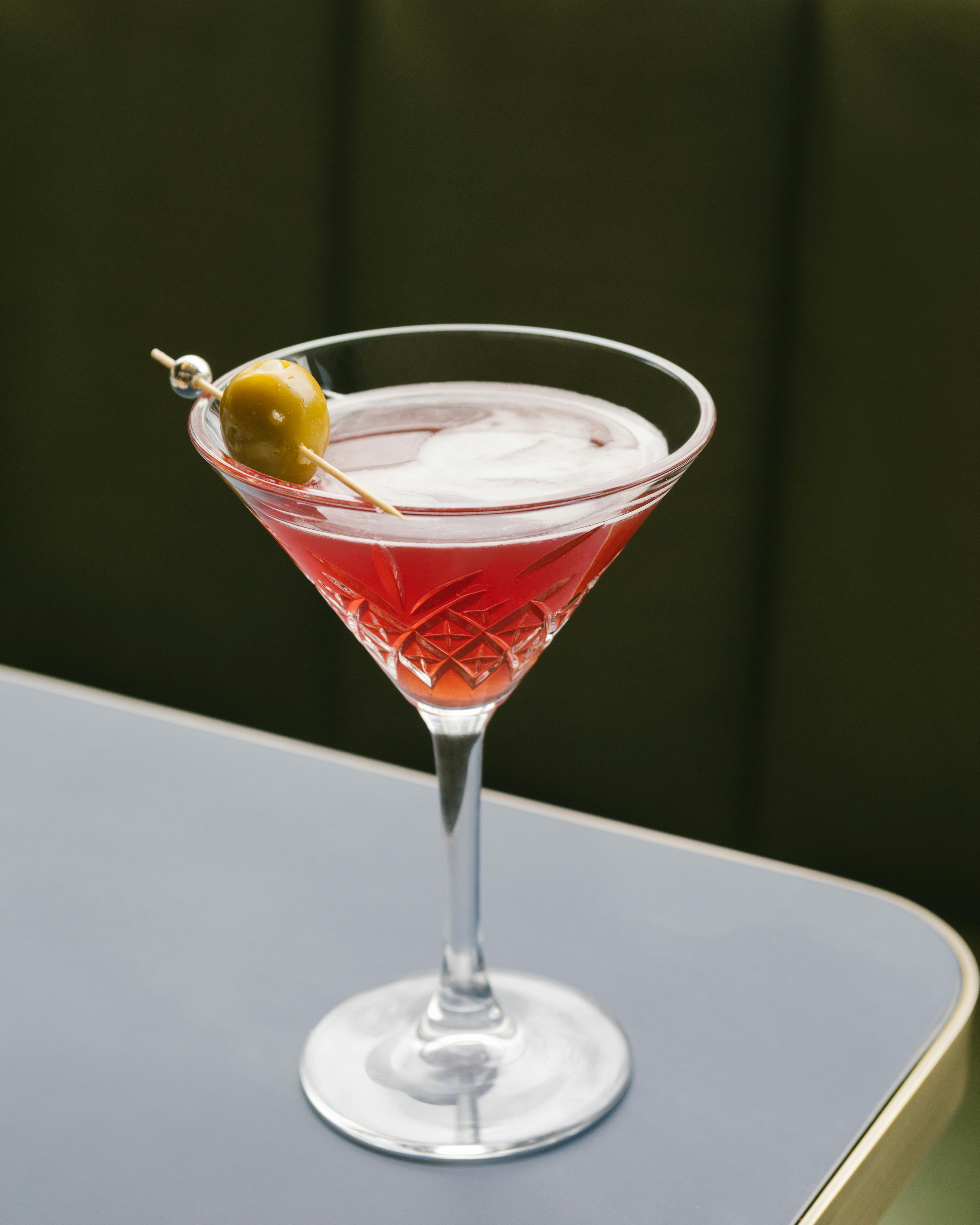 From further south, named for one of the eight Aeolian Islands located off the coast of Sicily, the Filicudi "tastes of a Sicilian sunset." Slightly savoury, citrusy and bittersweet, thanks to sundried-tomato-infused gin, Campari, Cocchi Rosa, blood orange and an olive garnish, this unique refresher is meant to be sipped slowly, as the sun melts into the horizon.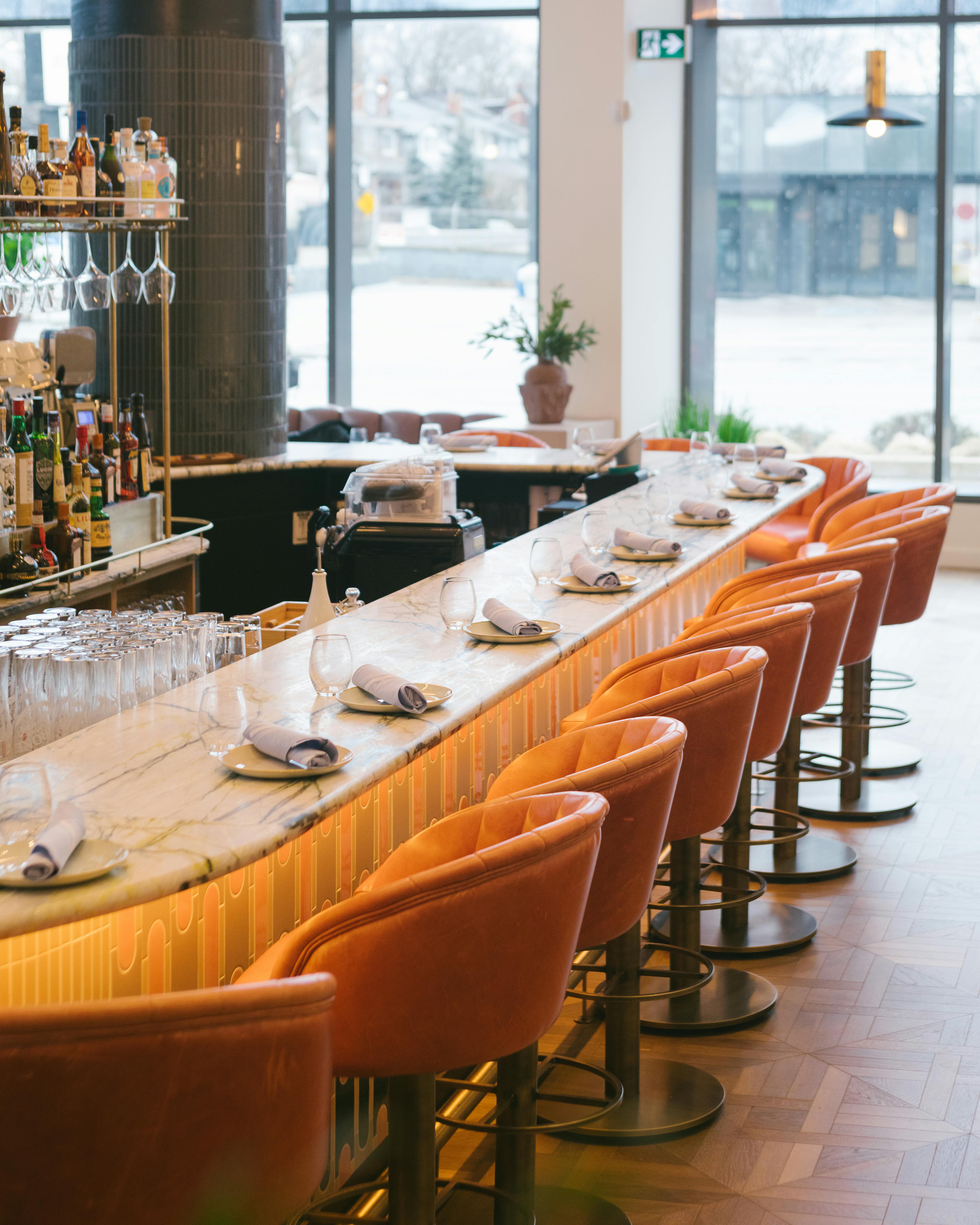 Incredibly popular on King Street, the Oretta formula is sure to attract crowds in Midtown. Open seven days a week, the spot offers brunch on weekends, and will soon introduce its popular Aperitivo hours, 1/2-priced bottles of wine on Mondays, and a patio, for warmer weather. "We're onto some really good things," says Couto, of the concept that effortlessly combines familiar favourites with singular surprises. "It's about getting passionate people that don't mind putting the work in," he adds, explaining that running an efficient restaurant of this size requires drive and exceptional organization. Opening on the heels of two trying years, Oretta Midtown appeals to cooks eager to sharpen their skills and guests keen to enjoy a spot where a youthful vibe and joyful approach to cooking are evident in every move. More than just a pretty place, Oretta Midtown embodies a feeling of uncomplicated delight. It's a place to relax, to let loose, and to enjoy life's simplest pleasures. And that's a beautiful thing.