Pepper's Food & Drink provides a space full of nostalgia and comfort food to the Wallace Emerson neighbourhood. Taking over the building of the decades-old Pepper's Cafe, co-owners Leemo Han and Ihn Huh hold onto elements of the former business within theirs and combine childhood favourites with a retro-vibe to produce the new go-to spot for everything you never knew you needed.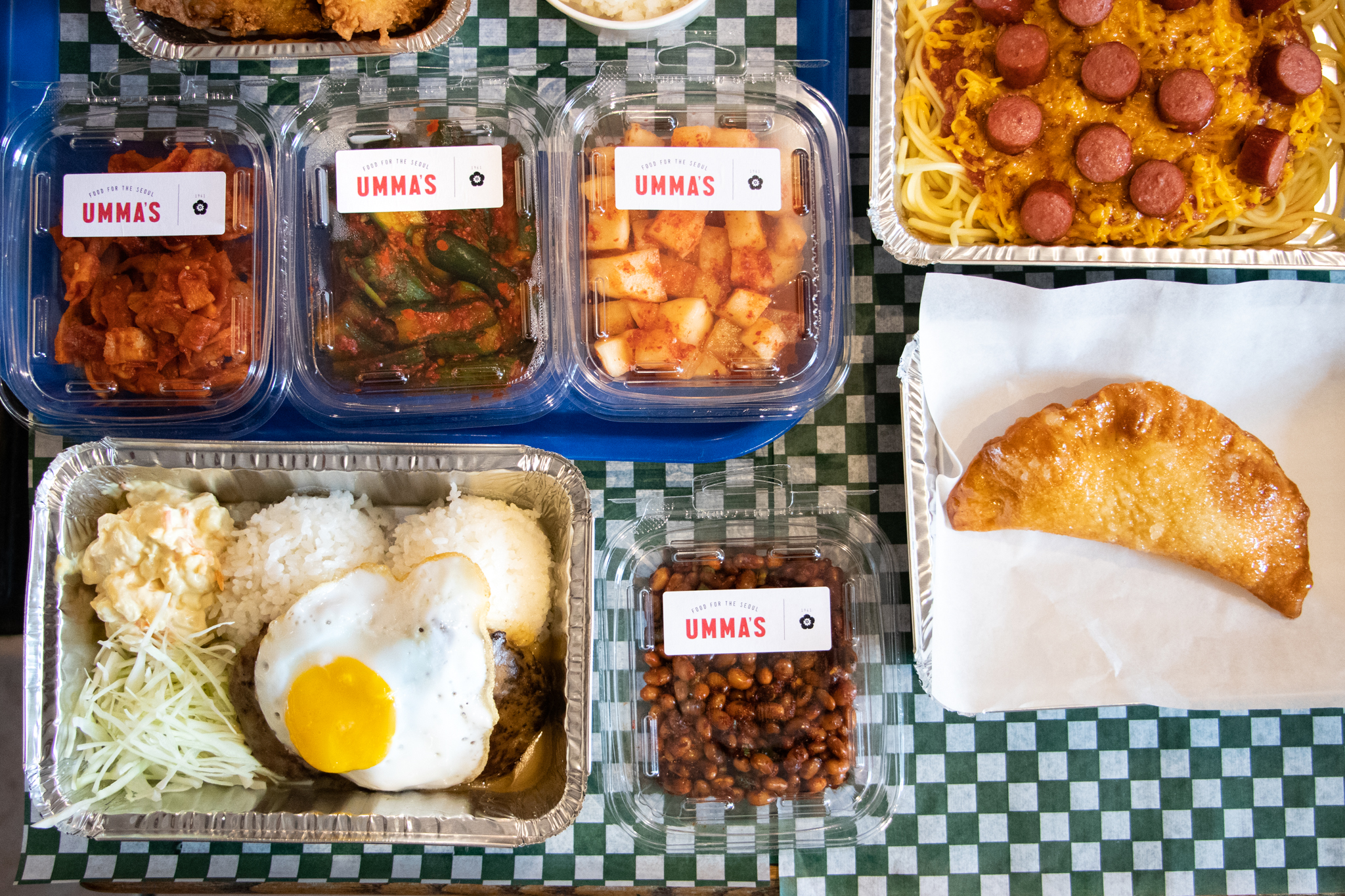 Also, the owners behind a trio of popular restaurants: Hanmoto, Pinky's Ca Phe and Seoul Shakers, Han and Huh are no strangers to creating trendy spots with good food. The kitchen is run by chef Julian Ochangco, formerly of BB's Diner, and features comfort food staples like burgers and chili cheese dogs and items that Ochangco says are inspired by the notable Filipino food chain Jollibee, like mango peach pies.
"[It's] food that people want to eat at home, that's the main emphasis, I think," says Ochangco, "Just comfort food that's very approachable and relatable and affordable."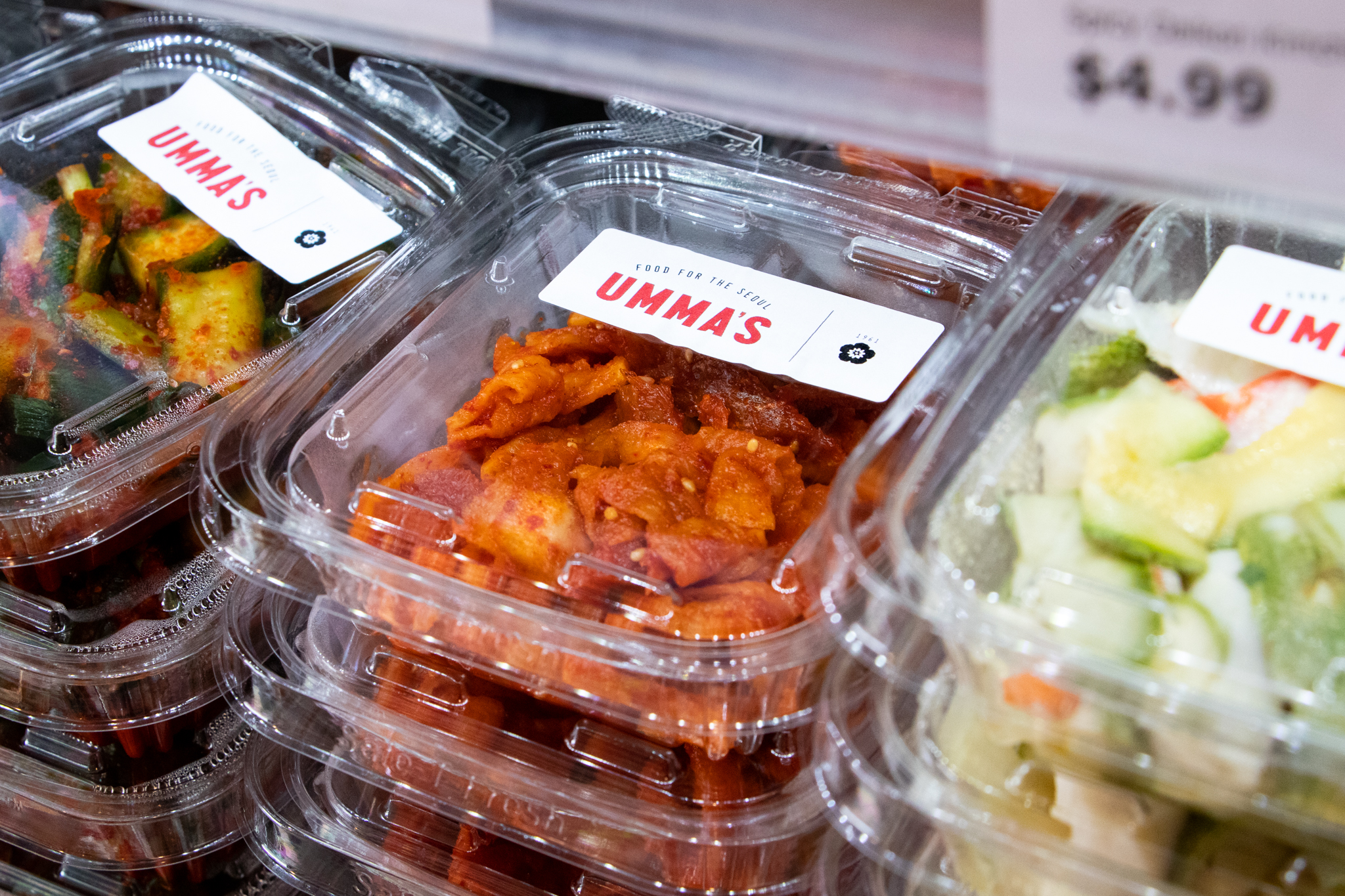 One of the big takeaways from this spot is their exclusive line of banchan and ready-made meals provided to them by UMMA'S, a business by co-owner Leemo Han's mother. Produced solely for sale at Pepper's, find these packages, made fresh, in spaces all over the store. The offerings rotate often, but you can expect to find options like shishito peppers and crispy anchovies, bowls of japchae, sweet and spicy braised potatoes, many varieties of kimchi, spicy soybeans with garlic scapes and much more. To get an even better idea of all of UMMA'S offerings, check out their Instagram.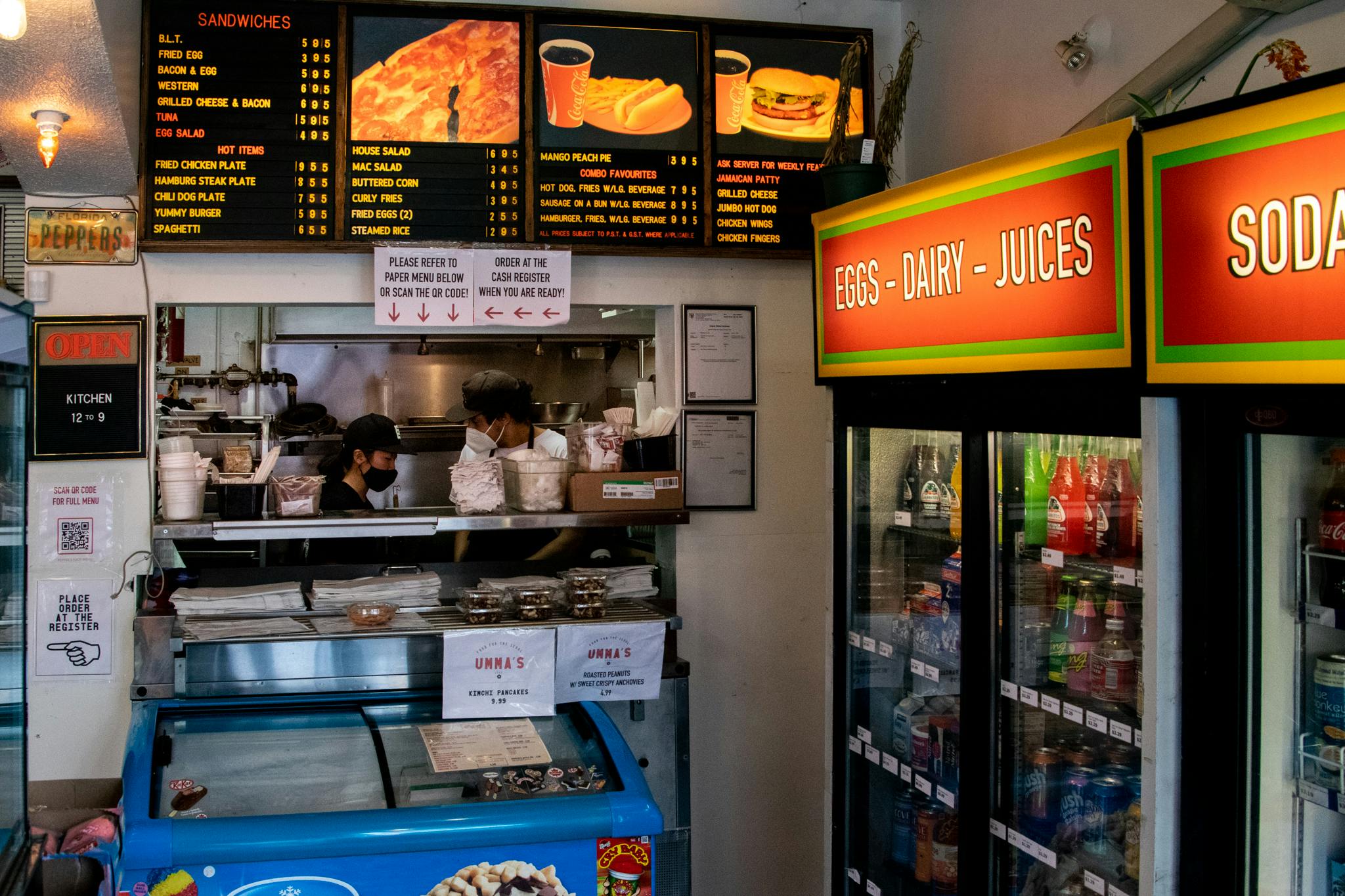 Part restaurant and part bodega, Pepper's Food & Drink has all your essential needs covered. Upon entering the shop, you're met head-on with neon colours and an open kitchen. Watch the cooks at work below a repurposed bowling alley sign above highlighting the menu, with two fridges full of fun pops and beverages to your right and a freezer full of sweet treats up ahead.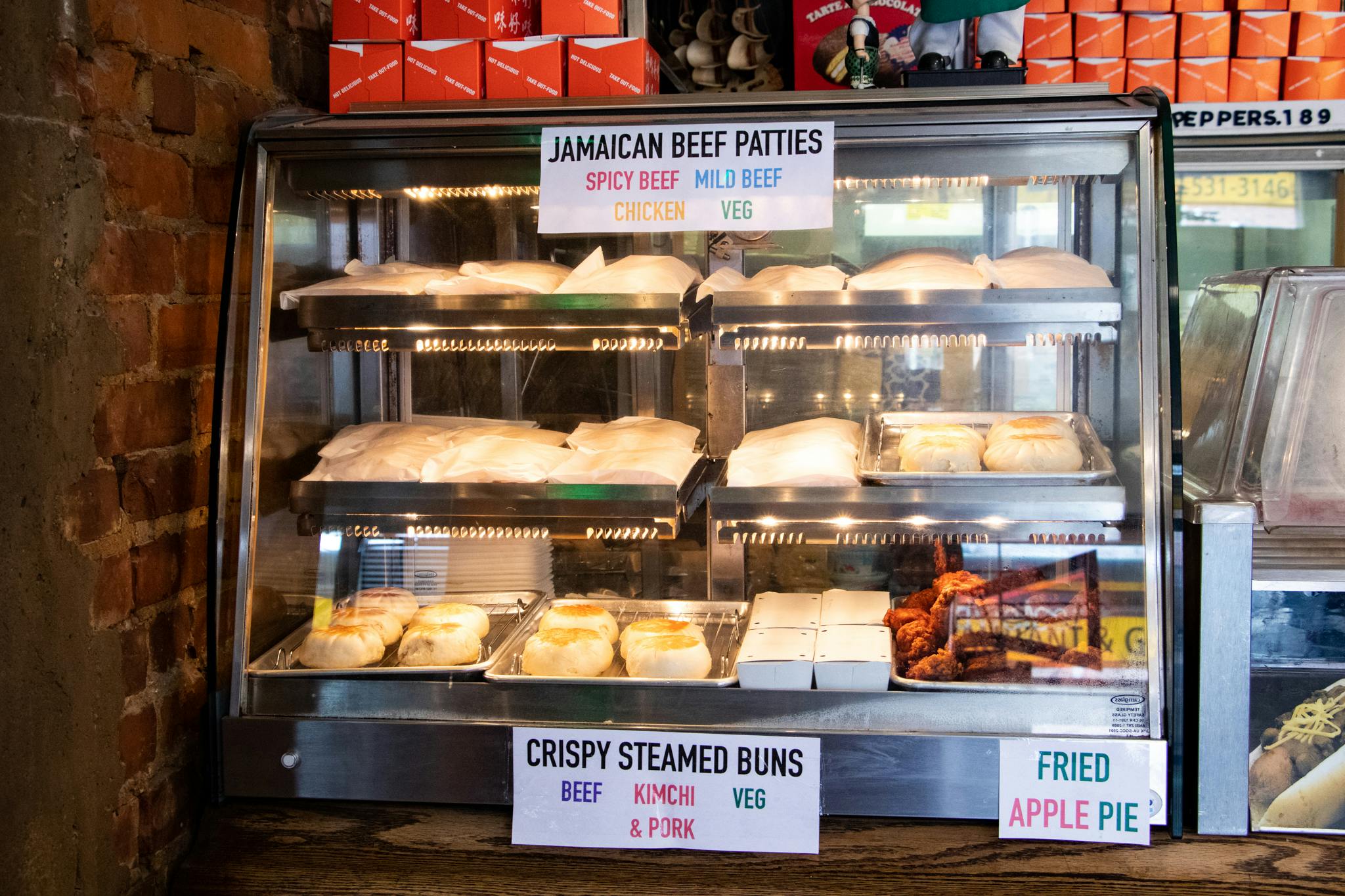 Orders must be made at the register first, but you may get distracted once you make your way over there. Find a display of hot items right by the cash, keeping Jamaican beef patties, fried chicken, fried apple pie and crispy steamed buns warm. Similar to most convenience stores, find an extensive offering of packaged gums, chocolates and candies right below too.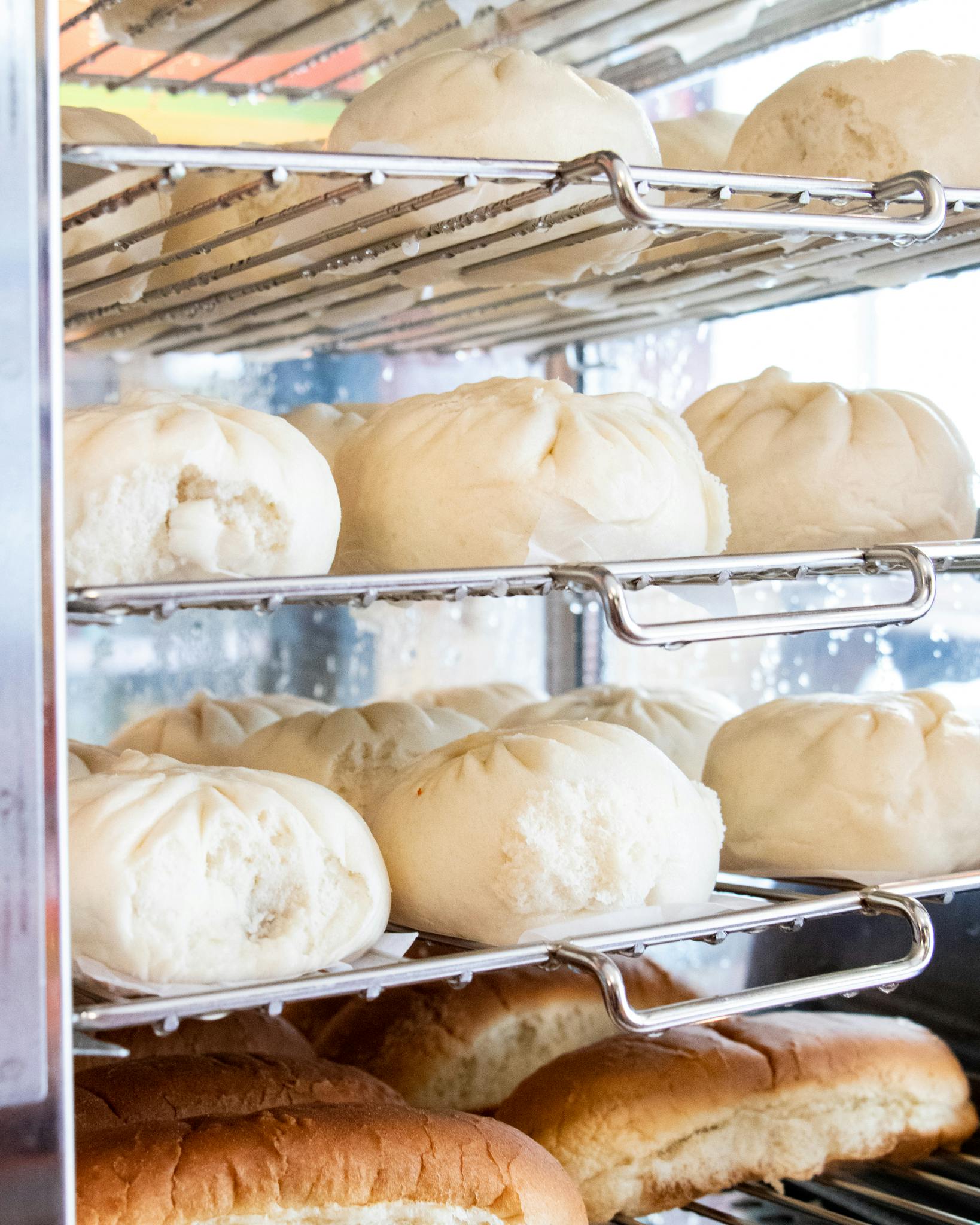 If you prefer stuffed buns, minus the crunch, they've also got steamed fluffy buns in a separate display nearby.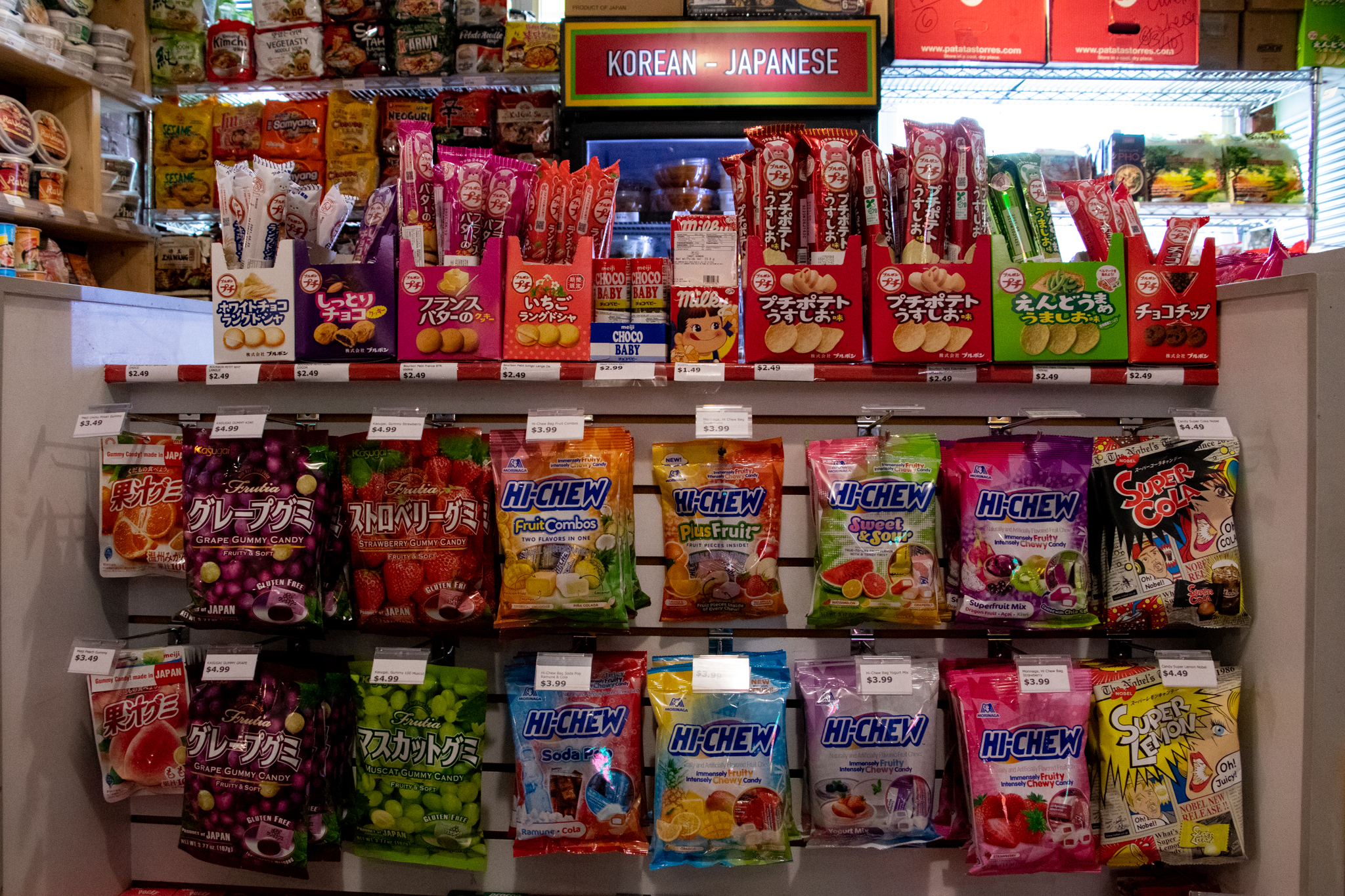 Once making your way through the store, you'll immediately notice the space is filled from wall to wall with goods. Every corner and aisle is shelved with some familiar favourites and some difficult to find Asian snacks and treats that will surely captivate your interest. From bringing back everyone's favourite childhood classic Dunkaroos to special HI-CHEW flavours, to boba ice cream bars and the ever popular Lotus Biscoff cookies, there's something you'll want to stock up on.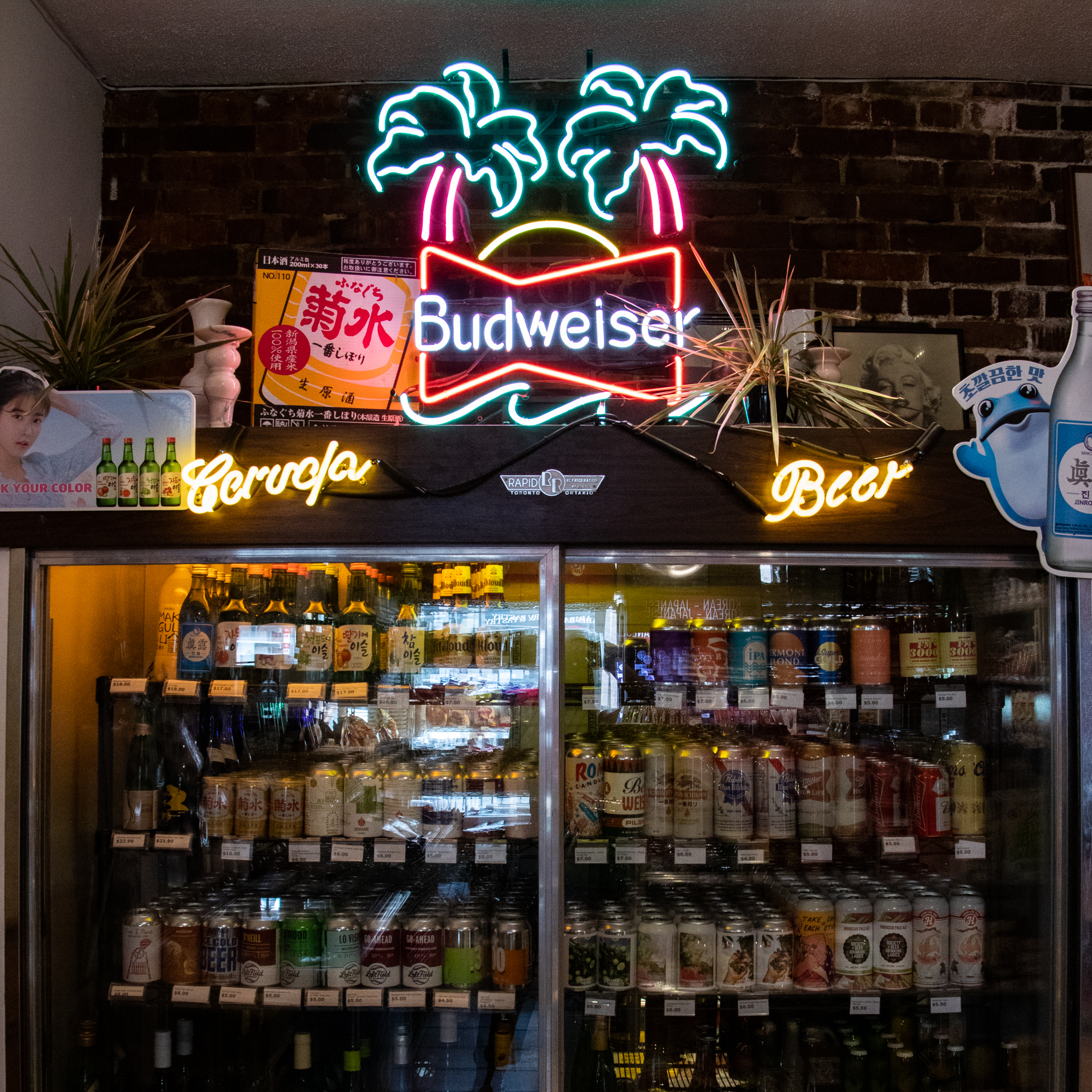 Find a range of non-alcoholic drinks when you enter the store and towards the back, find a fridge full of alcoholic beverages from soju to local craft beer favourites, illuminated by a neon Budweiser sign.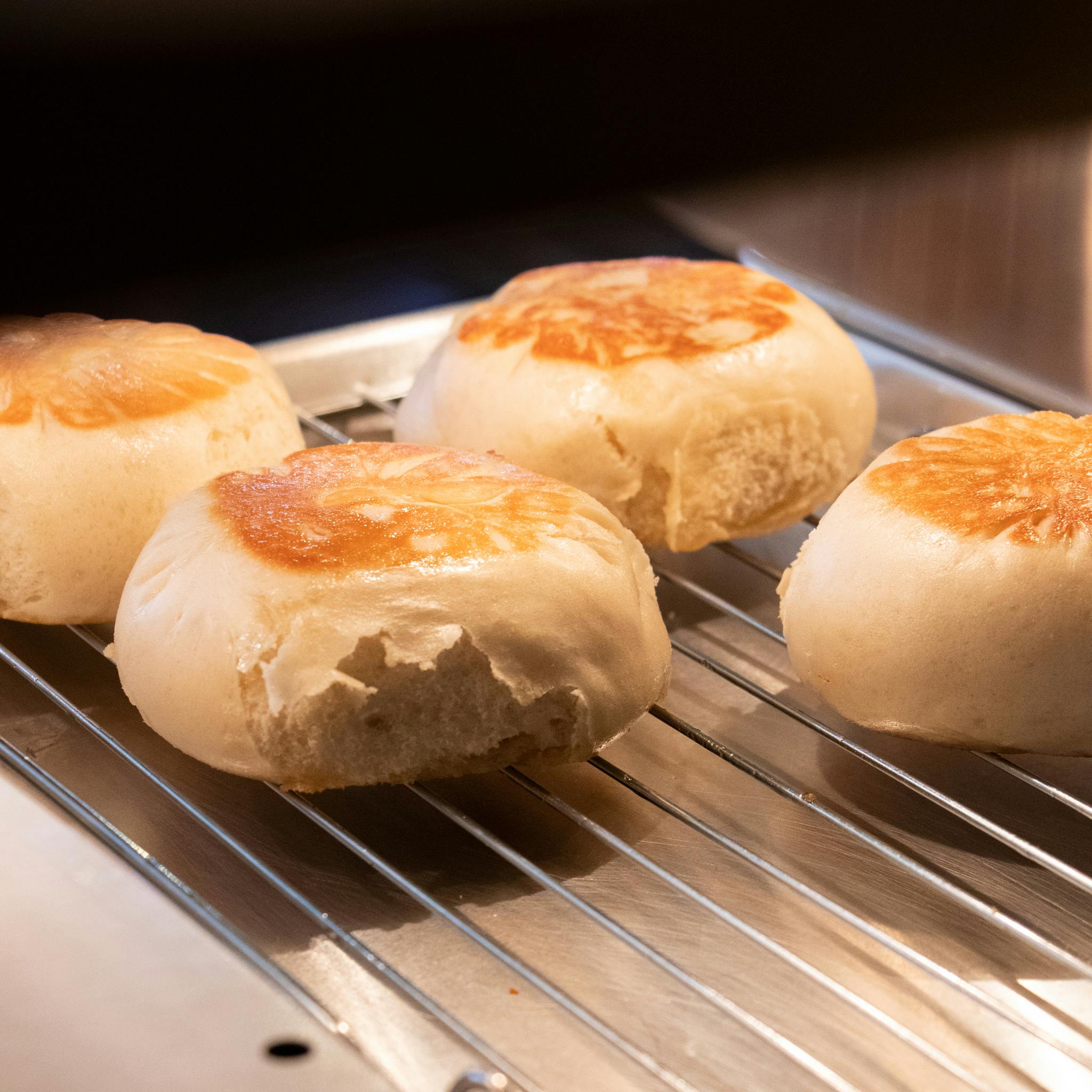 In terms of ready-to-eat hot foods, find crispy steamed Korean buns filled with beef, veggie and kimchi pork that you can enjoy with soy sauce, vinegar and chili oil to dip.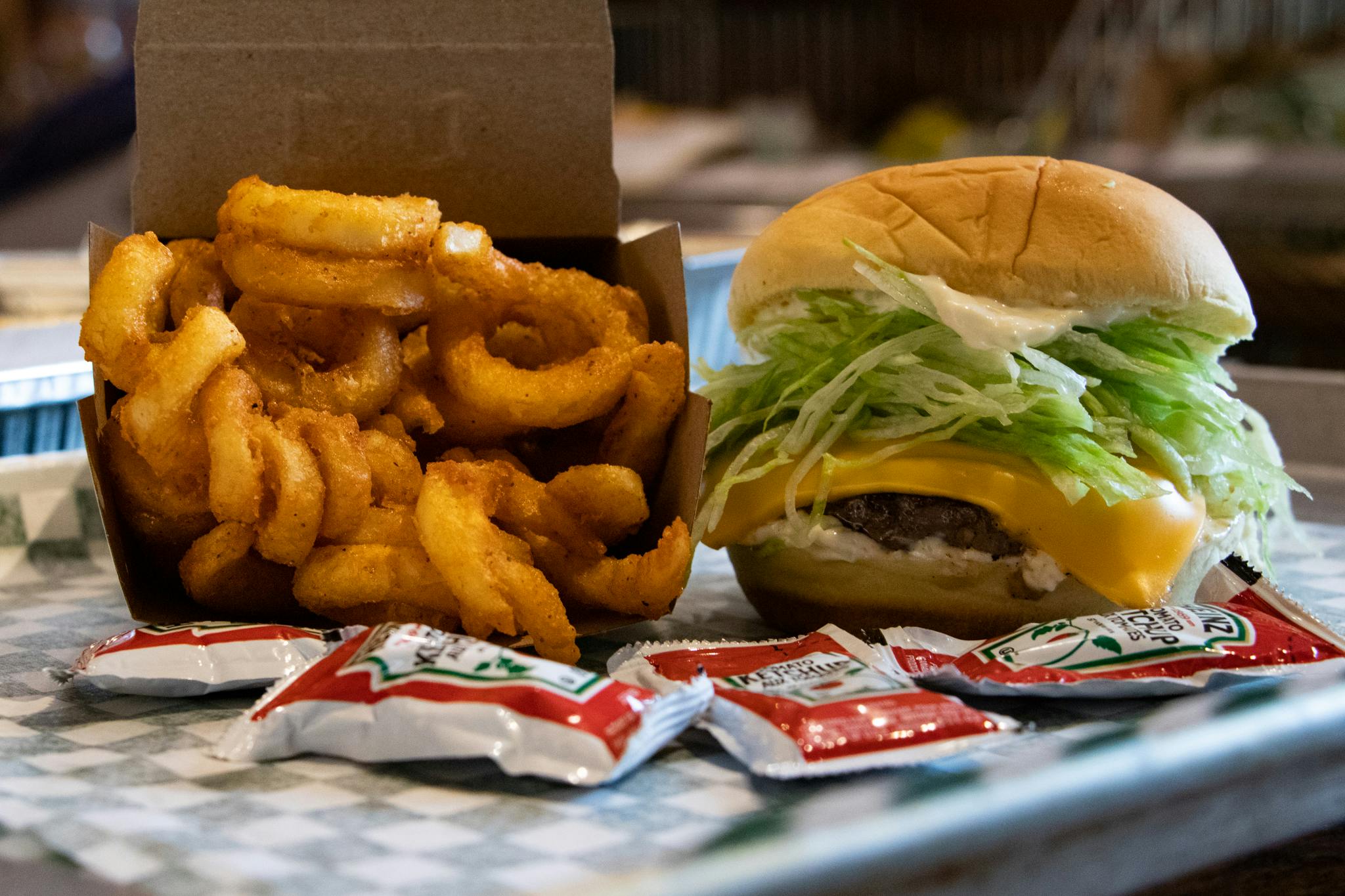 The most popular item on the menu, which also happens to be one of Ochangco's favourites, is the Yummy Burger. What's essentially a meatloaf sandwich under the guise of a burger, Ochangco says it's so simple that it can appeal to anyone, but it can also be appreciated due to the fact that it isn't just a regular beef patty. Accompanied by a side of fun Spicy Curly Fries, the Yummy Burger is dressed in a thick layer of tartar sauce, cheddar cheese and shredded lettuce on a Martin's Potato Roll.
All the condiments and specifications aside, Ochangco says, "Most importantly, it's just a simple sandwich."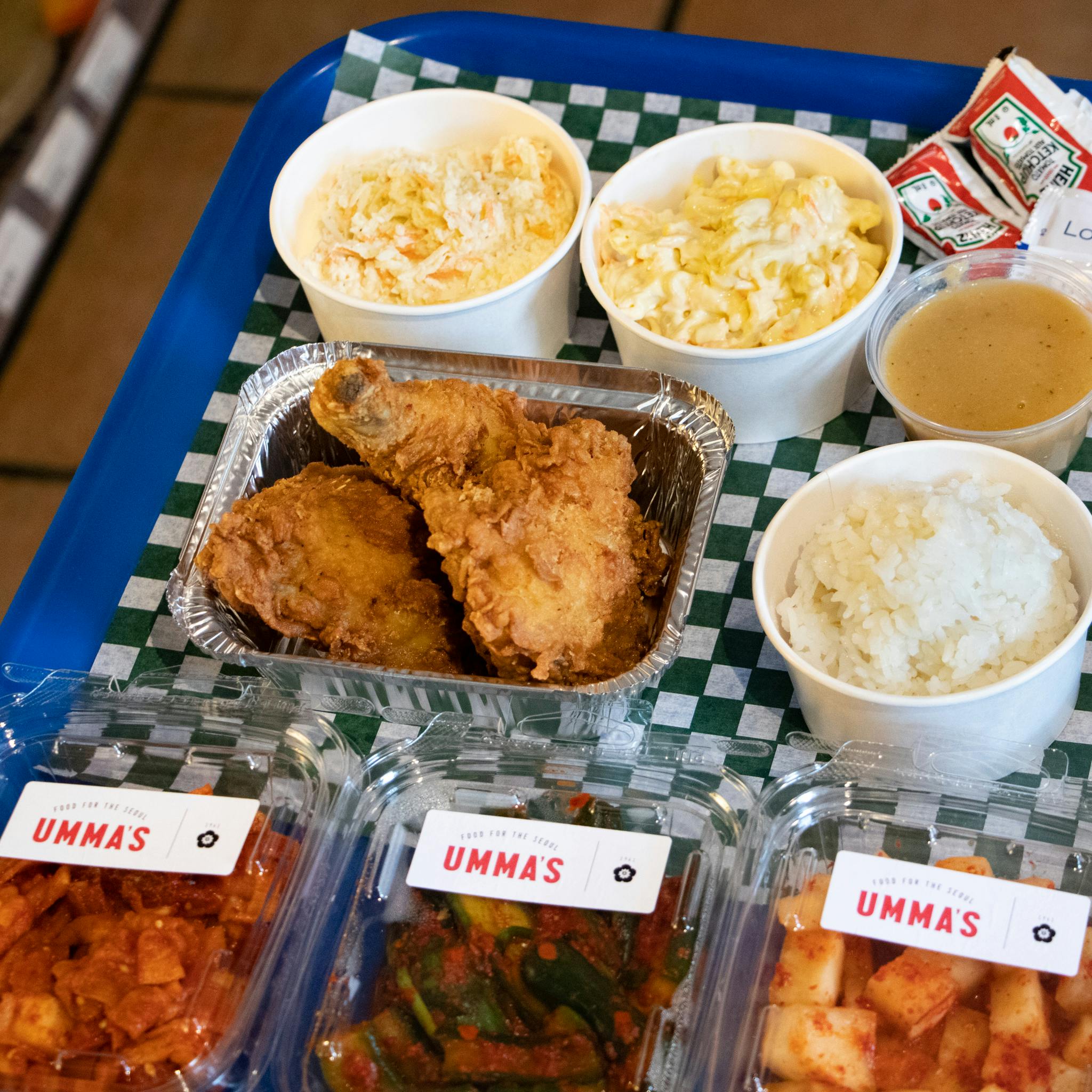 Ochangco's goal is to slowly continue to increase the number of plate lunch options available to order. He says a plate lunch is the equivalent of ordering a combo and will always come with a main protein and a side of rice and macaroni salad. Pepper's Food & Drink offers four plate lunch options: the Fried Chicken Plate, the Chili Dog Plate, the Spam Plate and the Hamburg Steak Plate.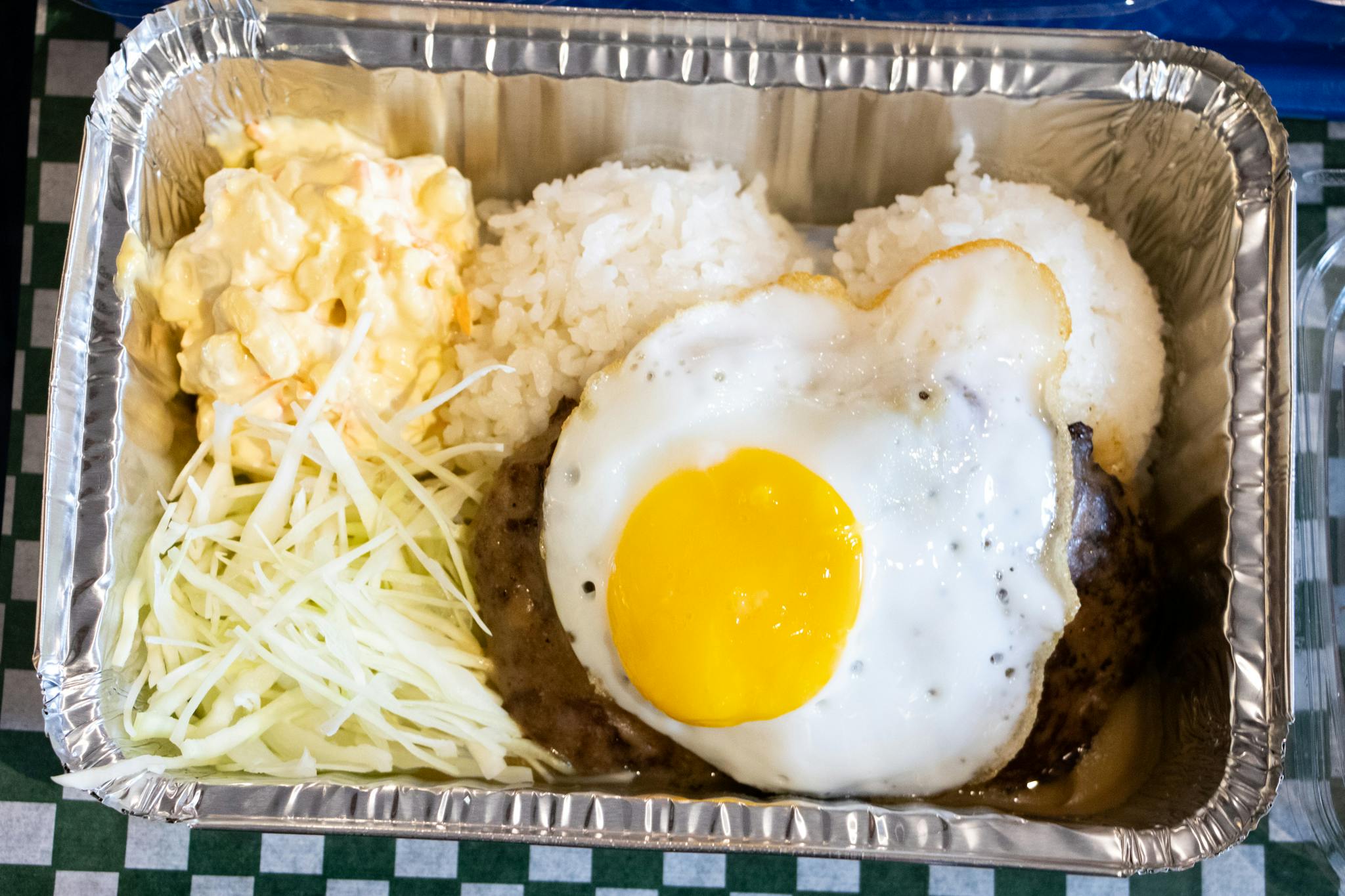 If you're craving a burger minus the bun, a good option for you may be the Hamburg Steak Plate. Two scoops of rice served with two beef patties below a fried egg, soaking up gravy, with a side of shredded cabbage and macaroni salad.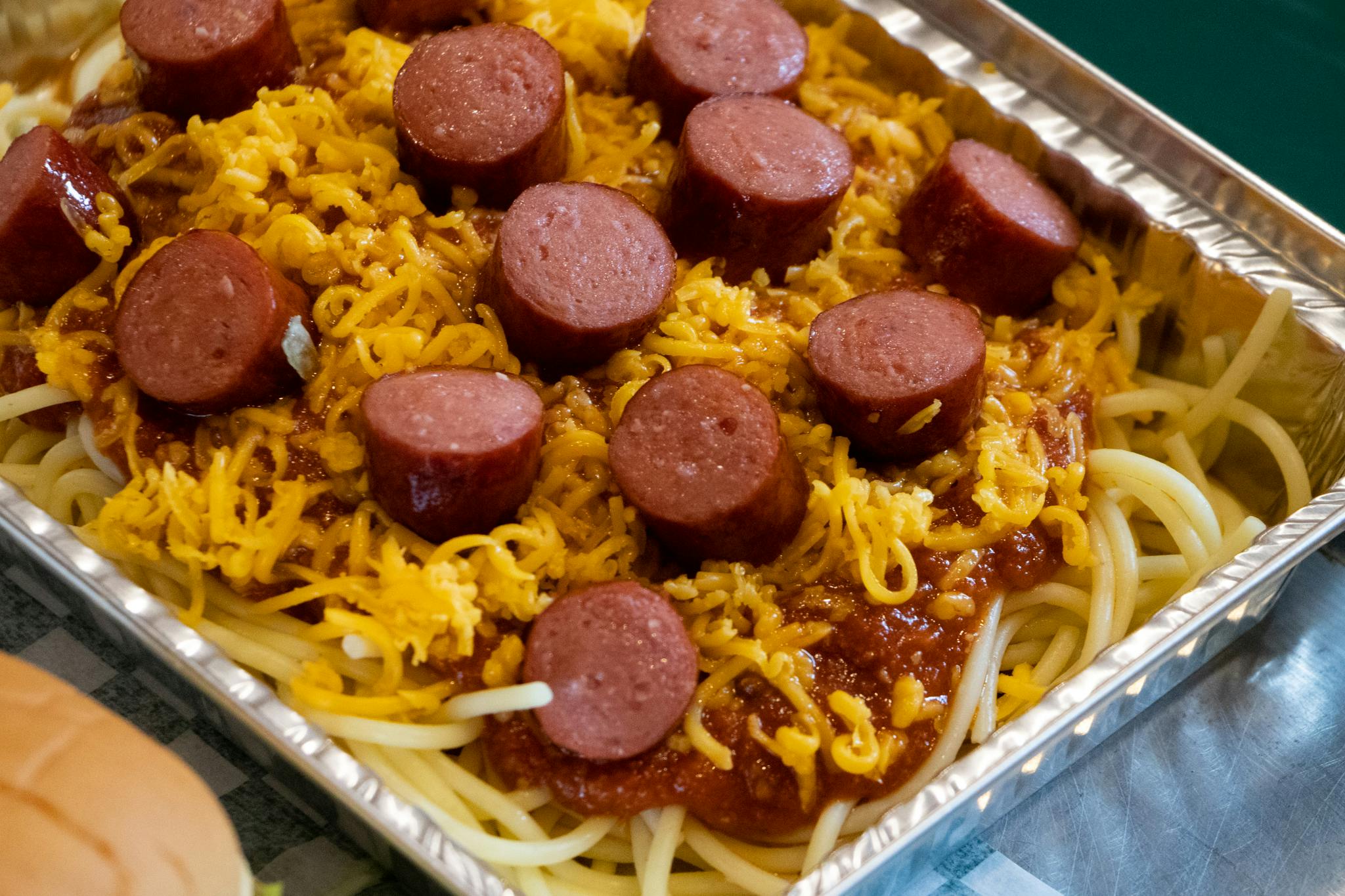 Another popular menu item is their spaghetti. Made with red sauce and topped with sliced hot dogs and a generous amount of shredded cheddar cheese, this is not your classic spaghetti, but it could easily become your favourite.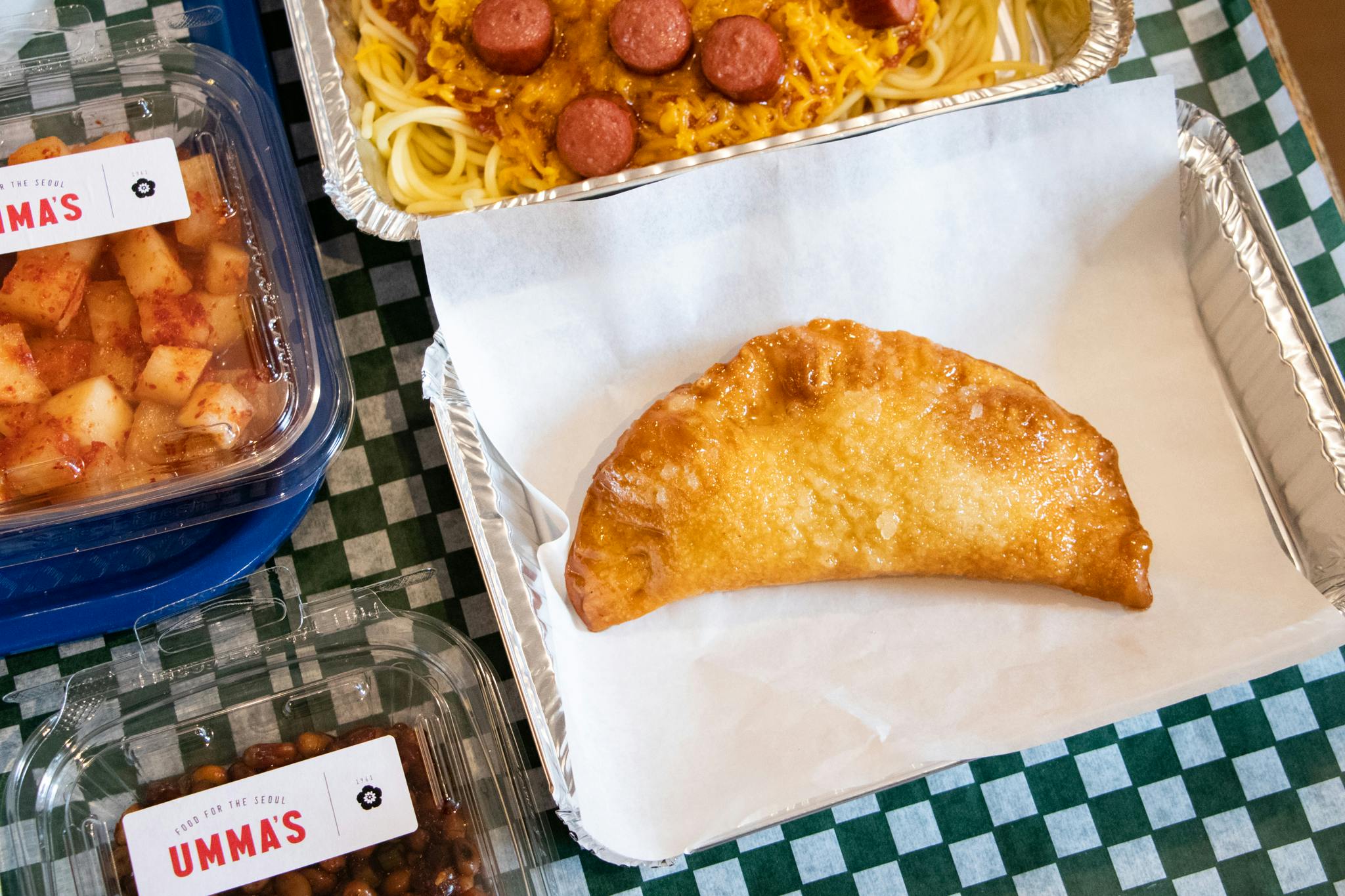 For both the perfect snack to-go or the perfect way to finish your meal, be sure to pick up their in-house Mango Peach Pie. A crispy crust holding in a sticky, sweet filling, you really can't go wrong.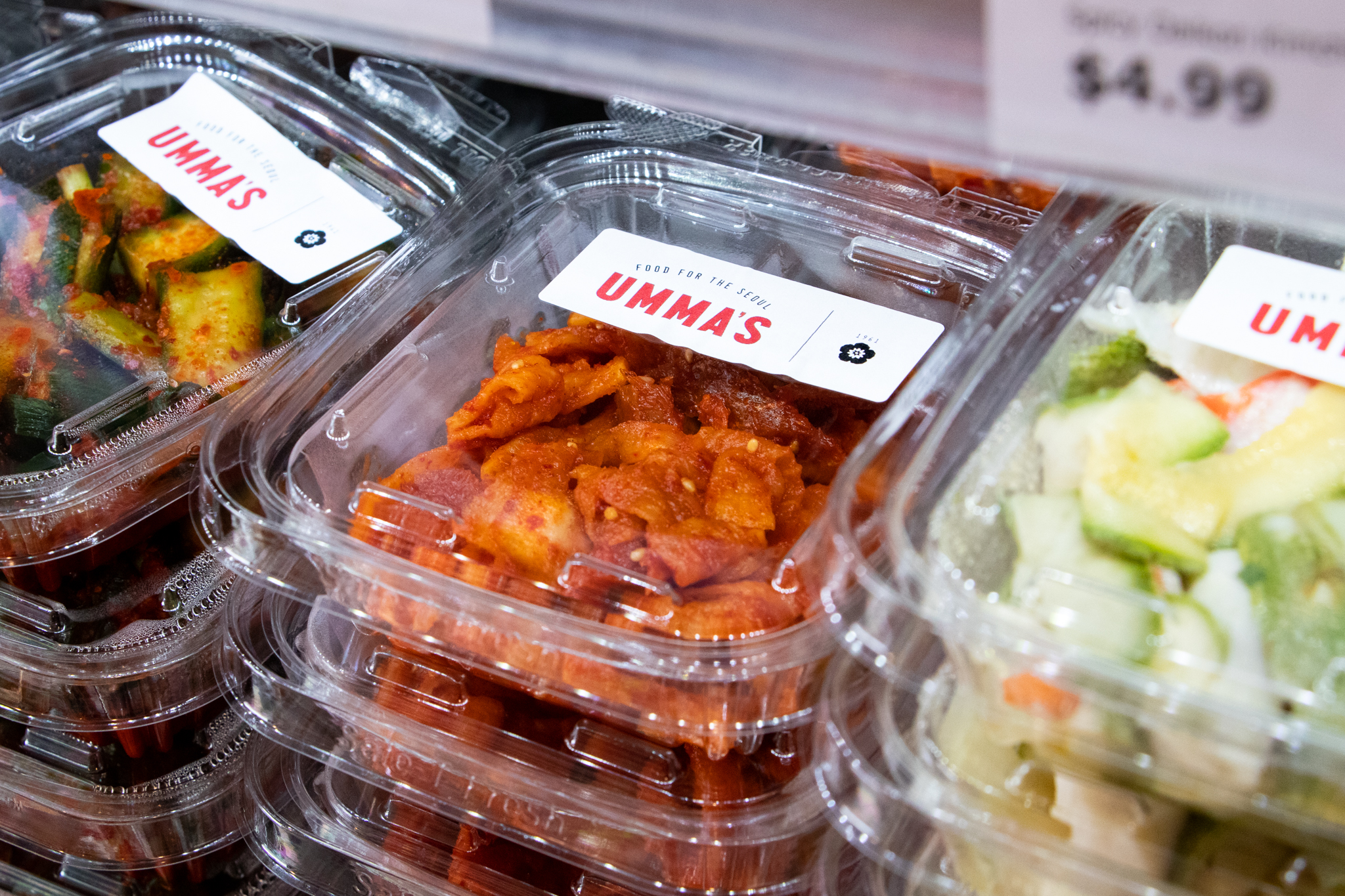 On top of offering takeout, basic pantry needs, cheese board boxes, shokupan sandwich combos, fun snacks and grab-and-go meals, Pepper's also has outdoor patio seating available for you to enjoy, illuminated by bright string lights at night.
Pepper's Food & Drink is open from 10 a.m. until 10 p.m. Monday to Saturday, with the kitchen being open from 12 p.m. until 9 p.m. Follow them on Instagram to get updates on the cool products they're carrying and be the first to know what they'll have in store next.