Short Turn is a hell of a good time. If, at least, you're the type who gets your jollies from bold bites and proper drinks. Imagined as an overflow room for 416 Snack Bar — Bathurst Street's finger food mecca — Short Turn far surpasses its humble origin story. A place that harkens to a time before social media dictated that drinks should flicker and flare and dishes should do tricks, Short Turn trades in straightforward sustenance, made exceptionally well. A place where the cocktails flow, the team exudes confidence, and every dish pushes you to order more, Short Turn is for anyone looking for honest hospitality, served one snack plate at a time.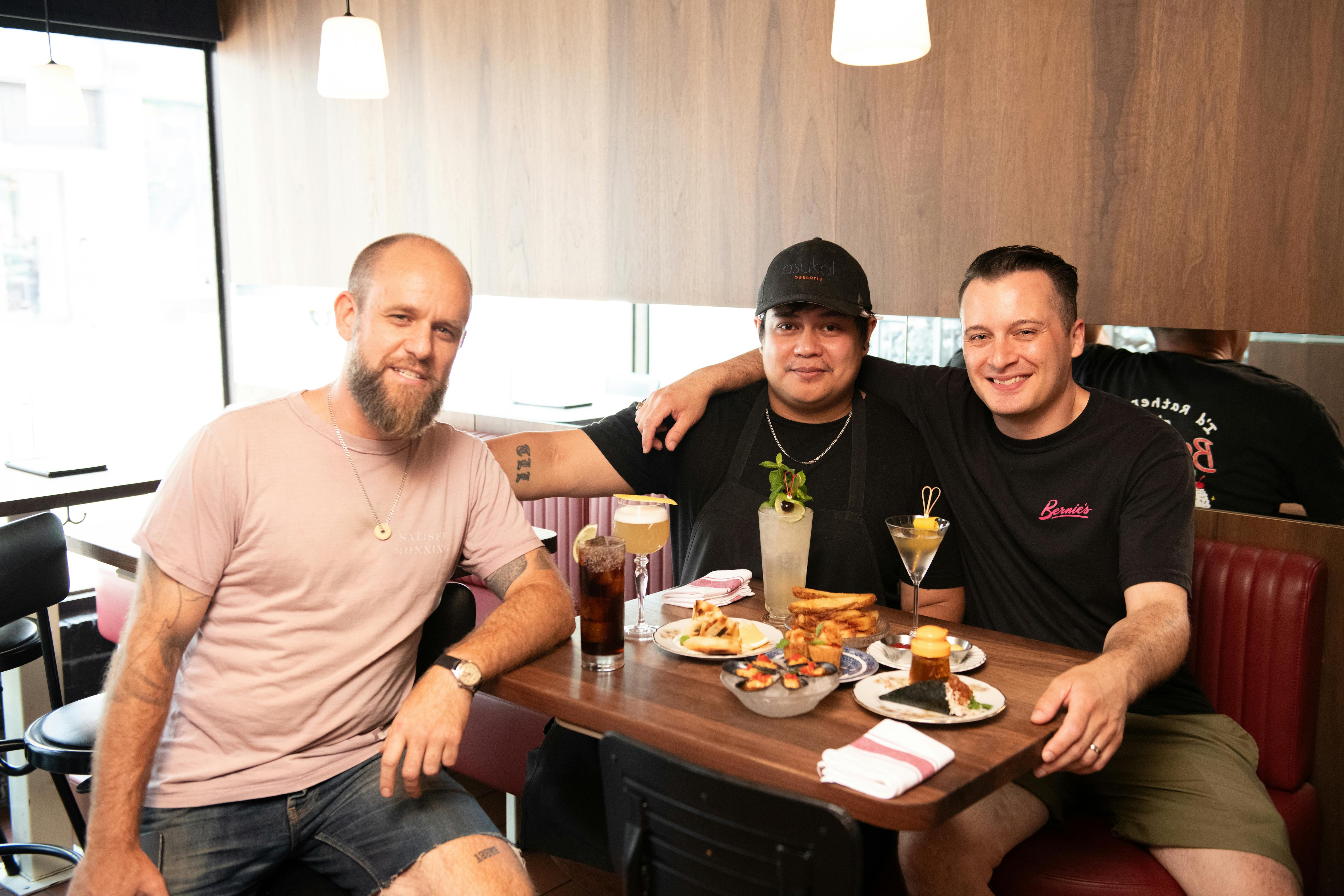 Proudly operating sans reservations and sans cutlery since 2011, 416 Snack Bar is a spot with "food as diverse as the city we call home." Unlike restaurants where one cuisine mandates what makes the menu, food at 416 can be almost anything — as long as you can pick it up and it's supremely tasty. "What 416 has always been about," says co-owner (with Dave Stewart) Adrian Ravinsky, "is representing previously existing snacks and honouring them by executing them really well." Guests can pop by for a quick bite, or an entire meal, digging into dishes as diverse as Persian Dolmeh and Korean Fried Chicken. 
With Short Turn, located a one minute walk from its sister location, the team, includingpartner andgeneral manager, Taylor Lackie, wanted to "expand halfway, so to speak," says Ravinsky. "We know that our clientele is comfortable coming to us at Queen and Bathurst. We've been lucky to be pretty consistently busy." During its 12 year tenure, the only difficulty, admits Ravinsky, "is that people think they can't get in." When the opportunity arose to open a second spot practically within eyeshot of 416, the team jumped at the chance. "This is designed," adds Ravinsky, "to accommodate those extra people." Short Turn also meant a chance "to do something here that we've never done over there, which is have a cocktail list."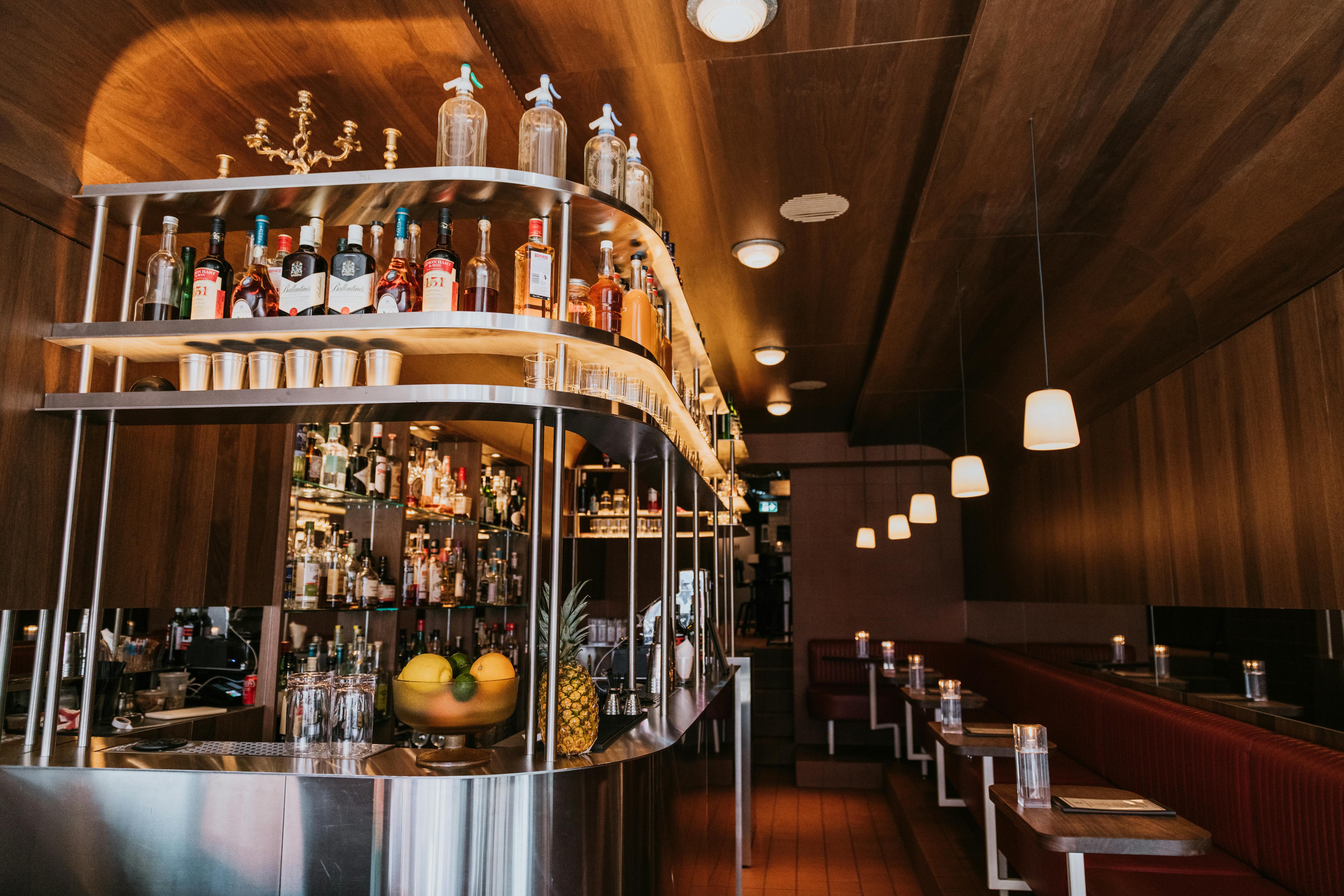 Nondescript in its previous lives as a Burger Factory and Falafel Queen, the long, narrow space that has morphed into Short Turn was not without its challenges. "We would have tense conversations about inches," laughs Ravinsky. "Typically, cocktail bars have a bar you can sit at," he explains, but at Short Turn, a place that's barely 11 feet wide, "you can get a situation where it's a wall of backs." Together with Colin Sims, of CutConcepts, the team designed a room that has three zones: seating, passage and service. "We measured it out. We remeasured it out. … We were so worried. Like, is this going to work?"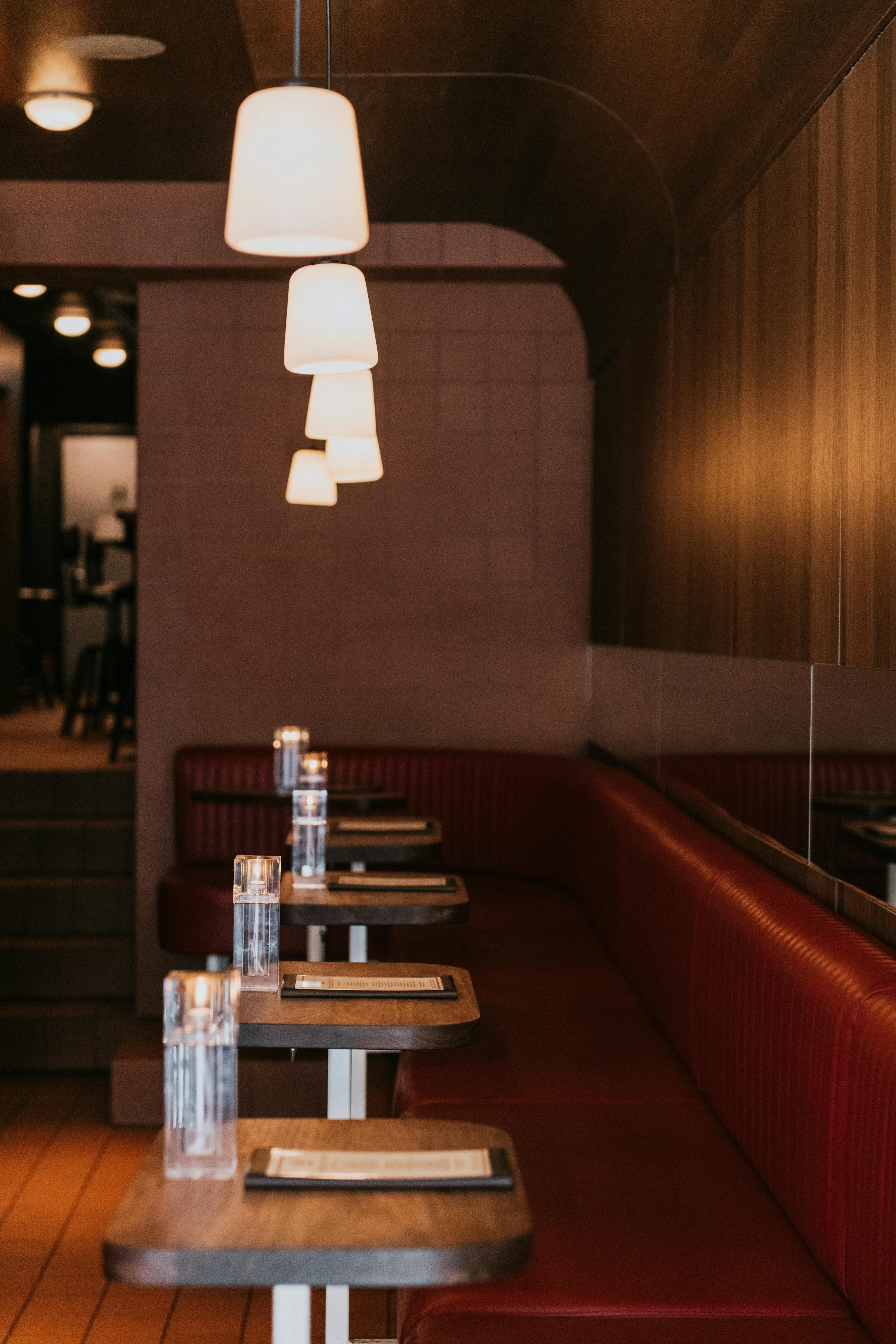 Step inside, and it's clear the precision paid off. A model of efficiency, Short Turn exploits every iota of space to its advantage. With seating at four-person booths, a back bar, and at a cozy bench outfitted with snack-sized tables, the room can accommodate 30. It feels warm and inviting, rather than awkward or cramped. "The accomplishment of the buildout is that the spatial orientation actually works," gushes Ravinsky. "A guest might not notice it as an achievement but we do. We know what the challenge was. Too many meetings actually served us well."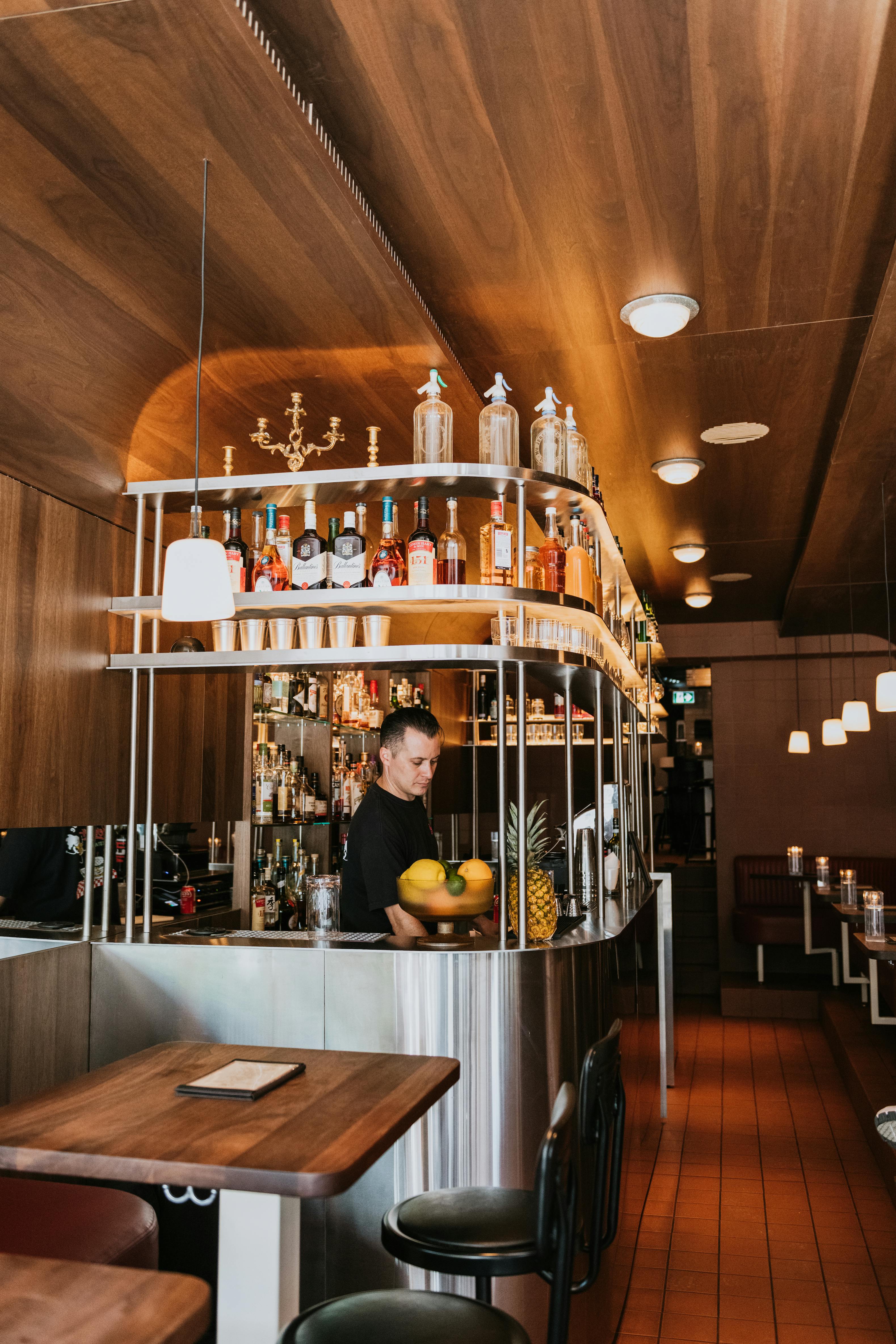 Spent inside the space, listening to the jangle of passing streetcars, those meetings also lent the spot its name. "While building the place out we didn't have a name for it," explains Ravinsky. "They were still doing the renovation at Queen and Roncy. Literally every car that was passing said, 'short turn.'" Counter to the aggravation of the TTC's "short turn," the restaurant "is an opportunity for an unexpected niceness."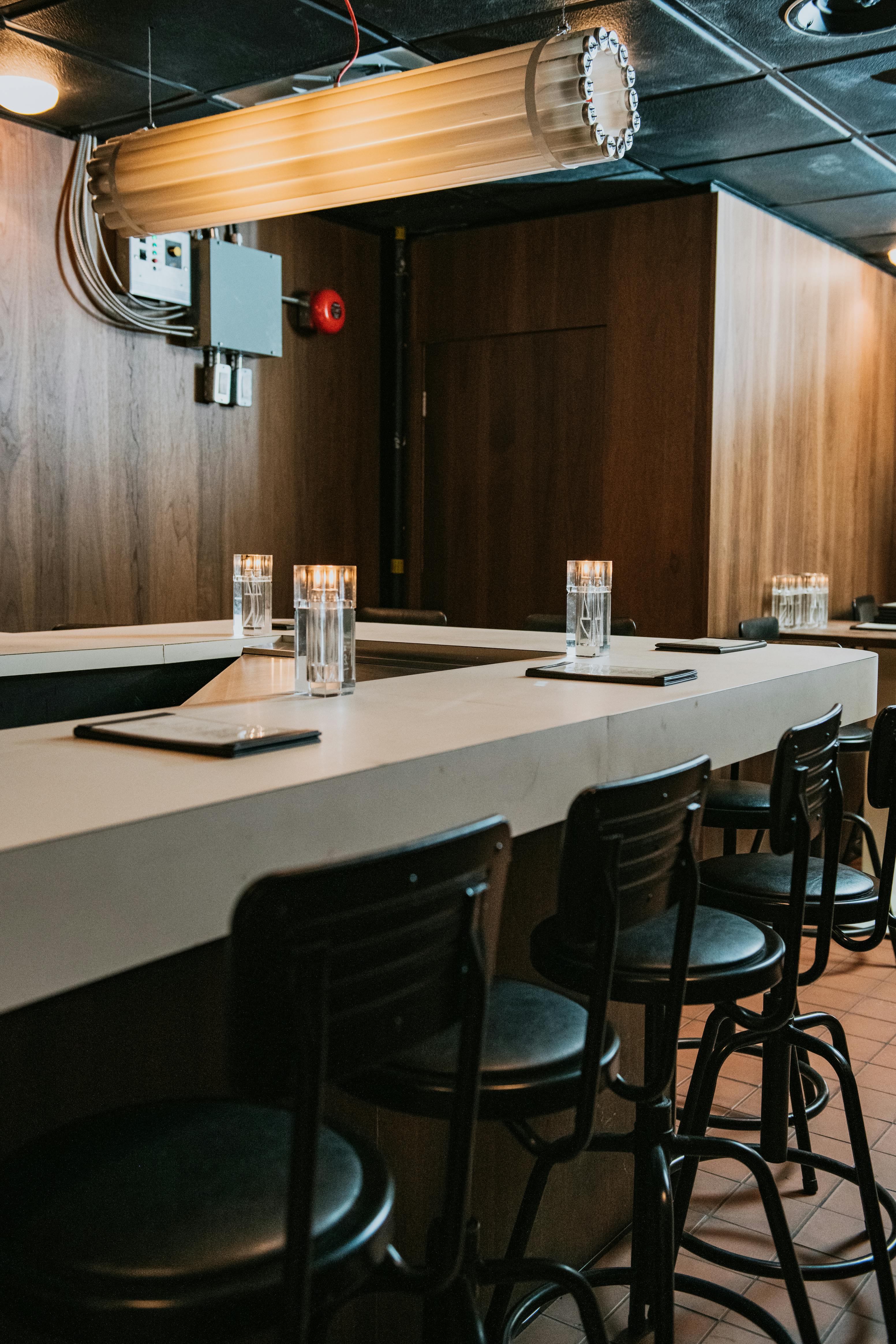 Beyond a name, the TTC also served as inspiration for Short Turn's look. "At 416, the bar is painted to look like old, old streetcars," says Ravinsky. "We took that idea and went a little further." With Peter Witt streetcars serving as muse, Short Turn is kitted out with dark wood panelling, a stainless steel bar, meant to mimic a ticket collector's booth, and fixtures plucked from a genuine Witt vehicle. Outside, old meets new, the restaurant's only signage being "essentially a TTC streetcar sign," according to Ravinsky. "I did a  bunch of research to get as close as possible to the LED signs that these new streetcars have."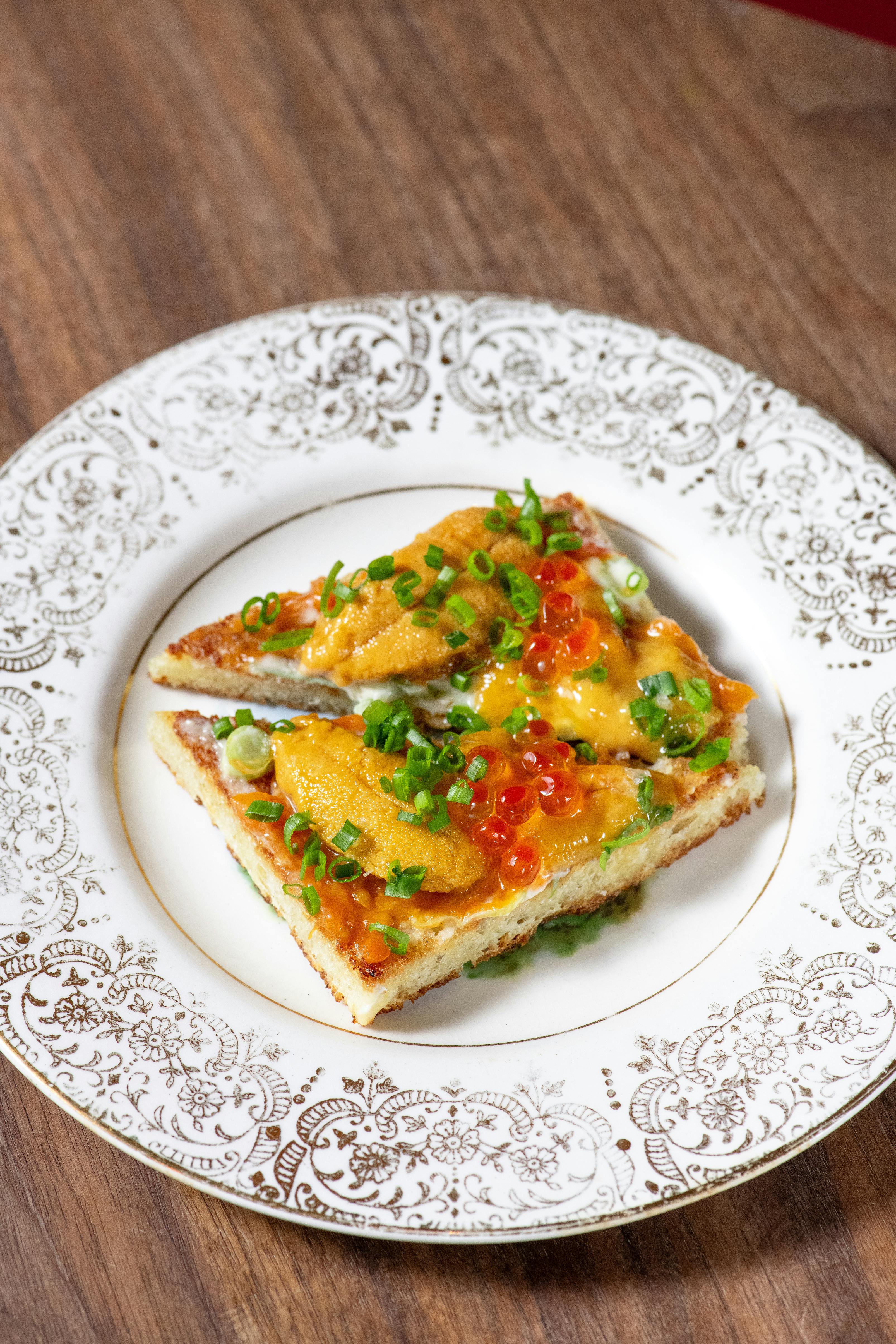 On the menu, spearheaded by executive chef, Dusty Gallagher, guests will discover familiar 416 classics — the eggplant, Rueben, steamed buns, hand roll, and tartare — along with bar snacks, and a few classy add-ons. "It's a little bit of a fancier room so the snacks can be a little fancier," explains Ravinsky. "For example, we have an uni toast on special tonight. It's $18. We get a lot more sticker shock for something like that at 416 than you would here." Having said that, nothing at 416 or Short Turn ever veers far from the comfort-food formula (or far from the $6 - $9 price tag). As Ravinsky says, "other [menu items] are a seasonal, rotating cast of different, culturally interesting snacks."
Hailing from any-, and every-, where, snacks boast flavours from an international assemblage of nations. One night might find Mexico and France, Malaysia, Japan and Korea represented, while the next night, Italy, Lebanon, Taiwan and more join the party. Why the no utensils policy? "Not being able to shovel it into their face is what keeps people ordering more things and allowing them to have a diversity of tasty things," says Ravinsky. "It takes the stress out of ordering, too."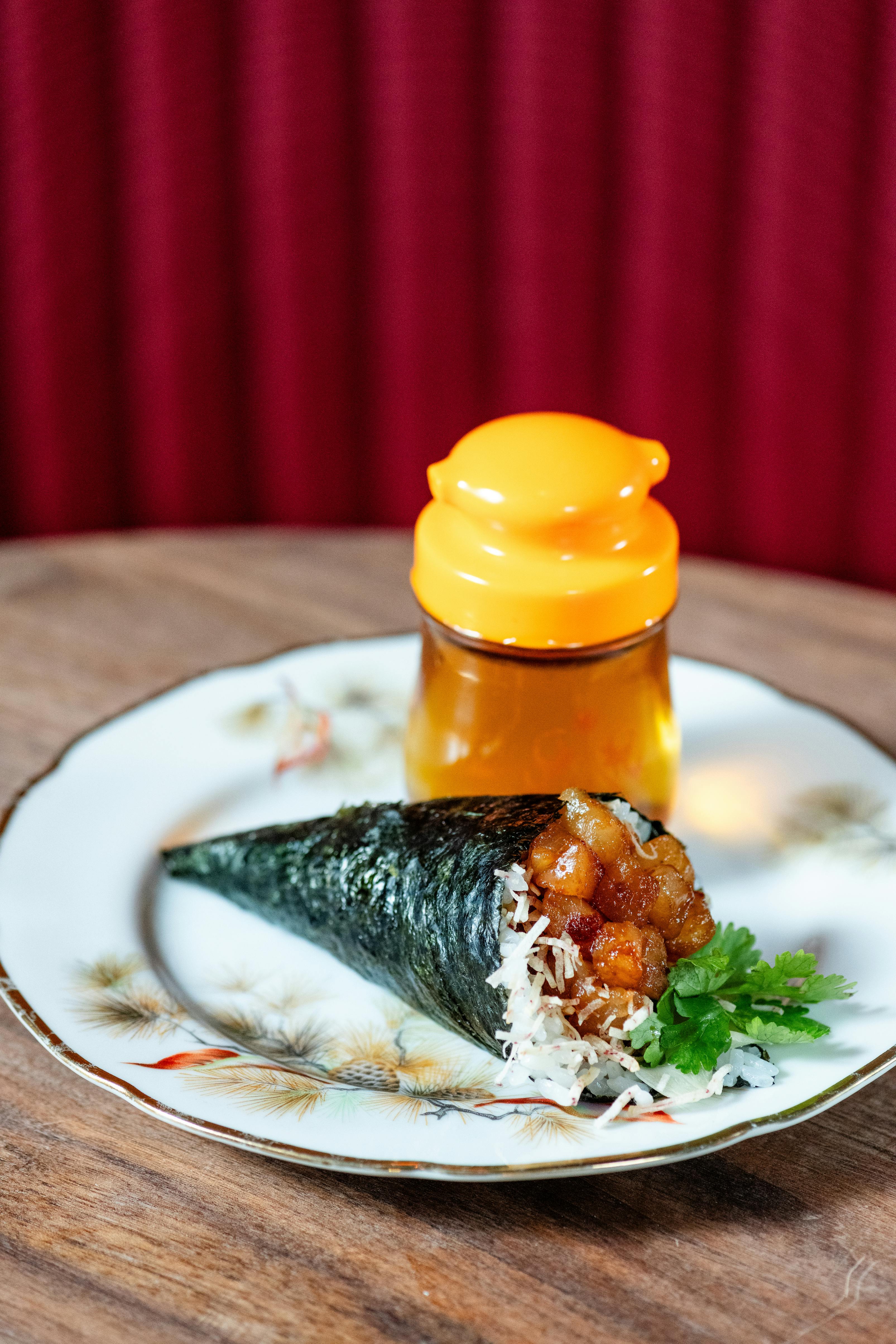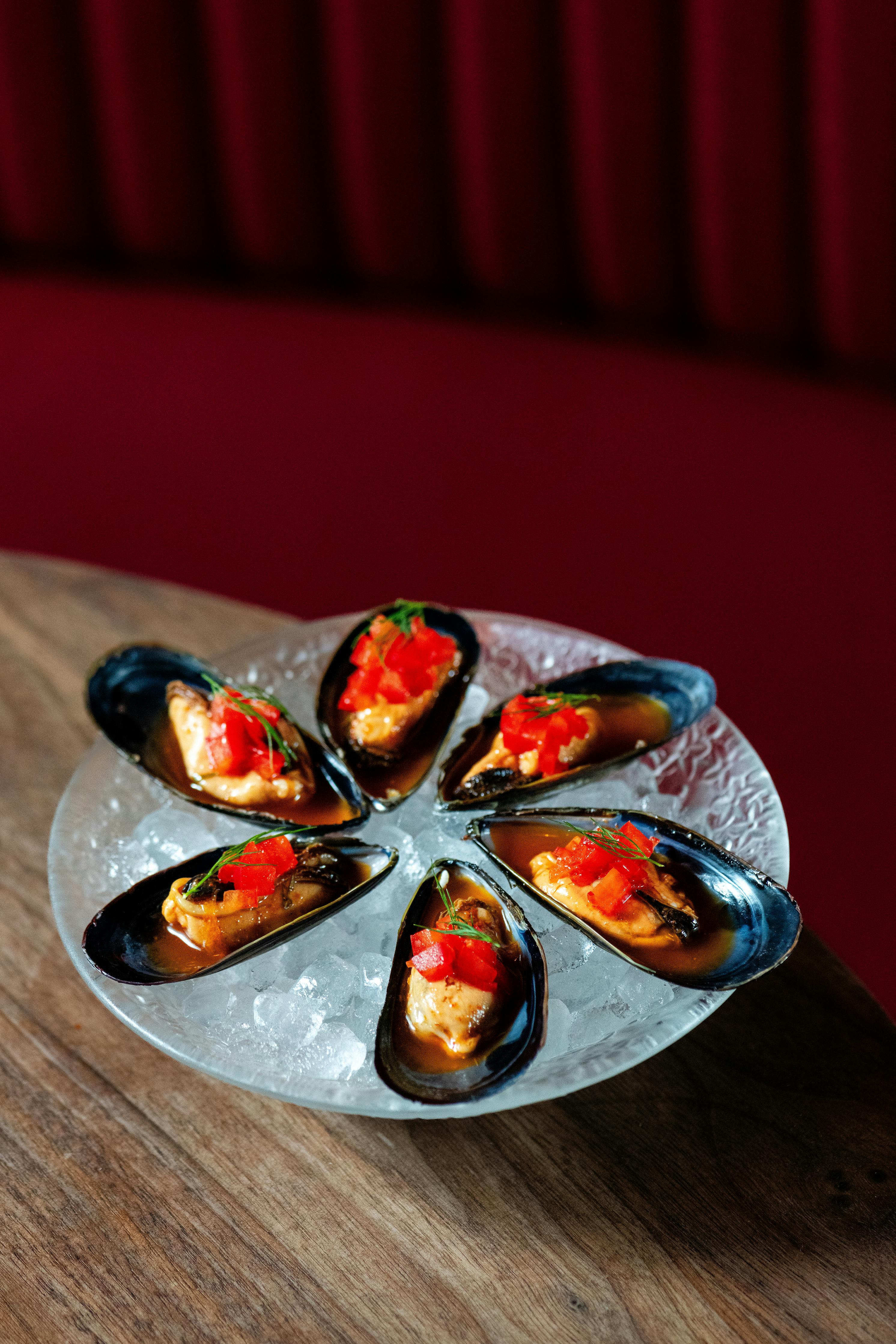 Spicy Handroll Tuna and Mussels Escabeche, each made with seafood from City Fish, ease one in as the first drinks drop. Swimmingly fresh and briny, each mouthful bursts with an abundance of seasoning, thanks to chef de cuisine Timothy Lampitoc's confident hand.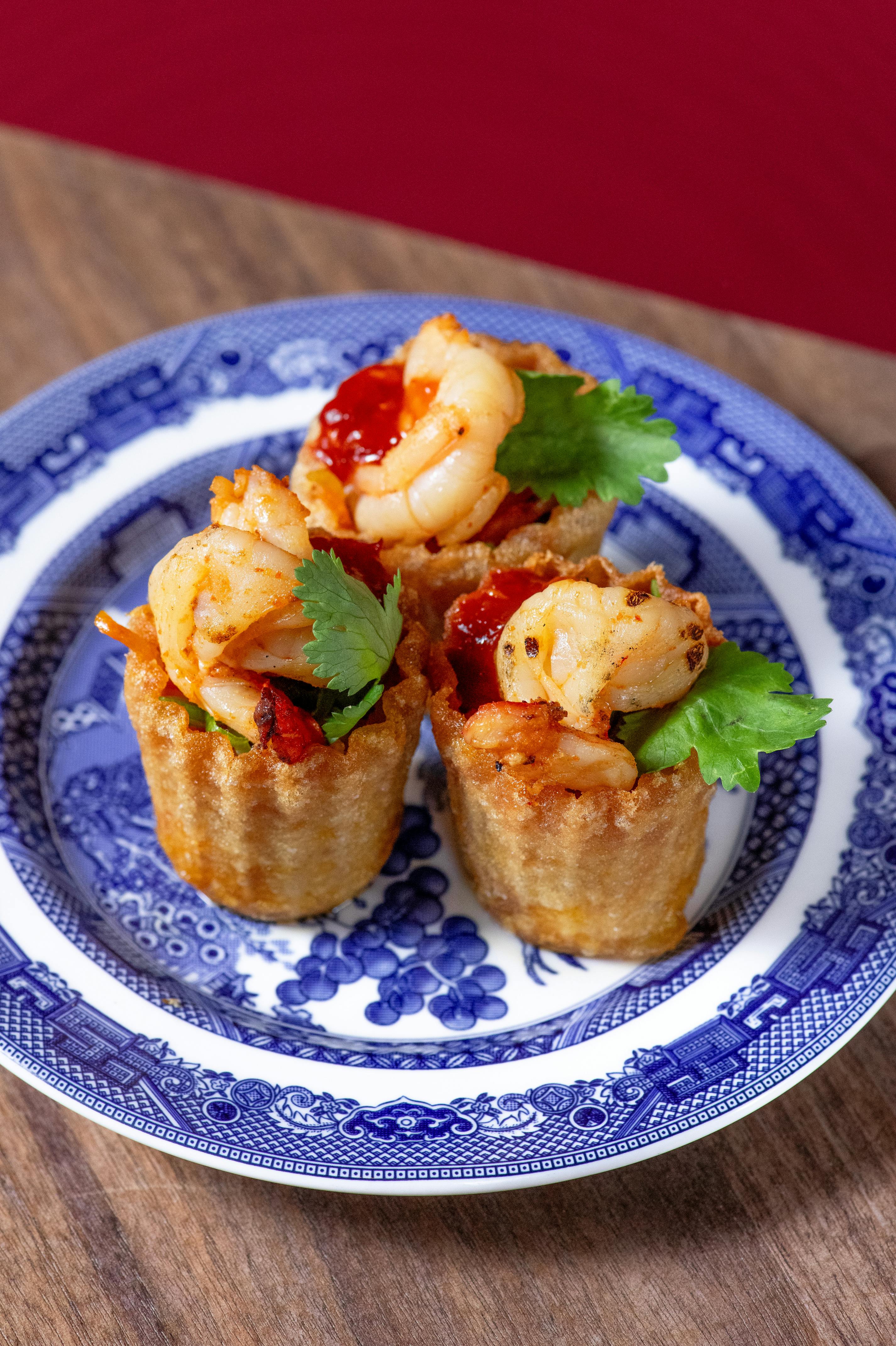 Hailing from Malaysia, Shrimp Pai Tee is finicky in its construction yet as poppable as popcorn shrimp. Consisting of a fried rice flour vessel — individually made using a brass mold — each houses a filling made of shrimp, jicama, carrot, garlic and sesame seeds spiced with sambal.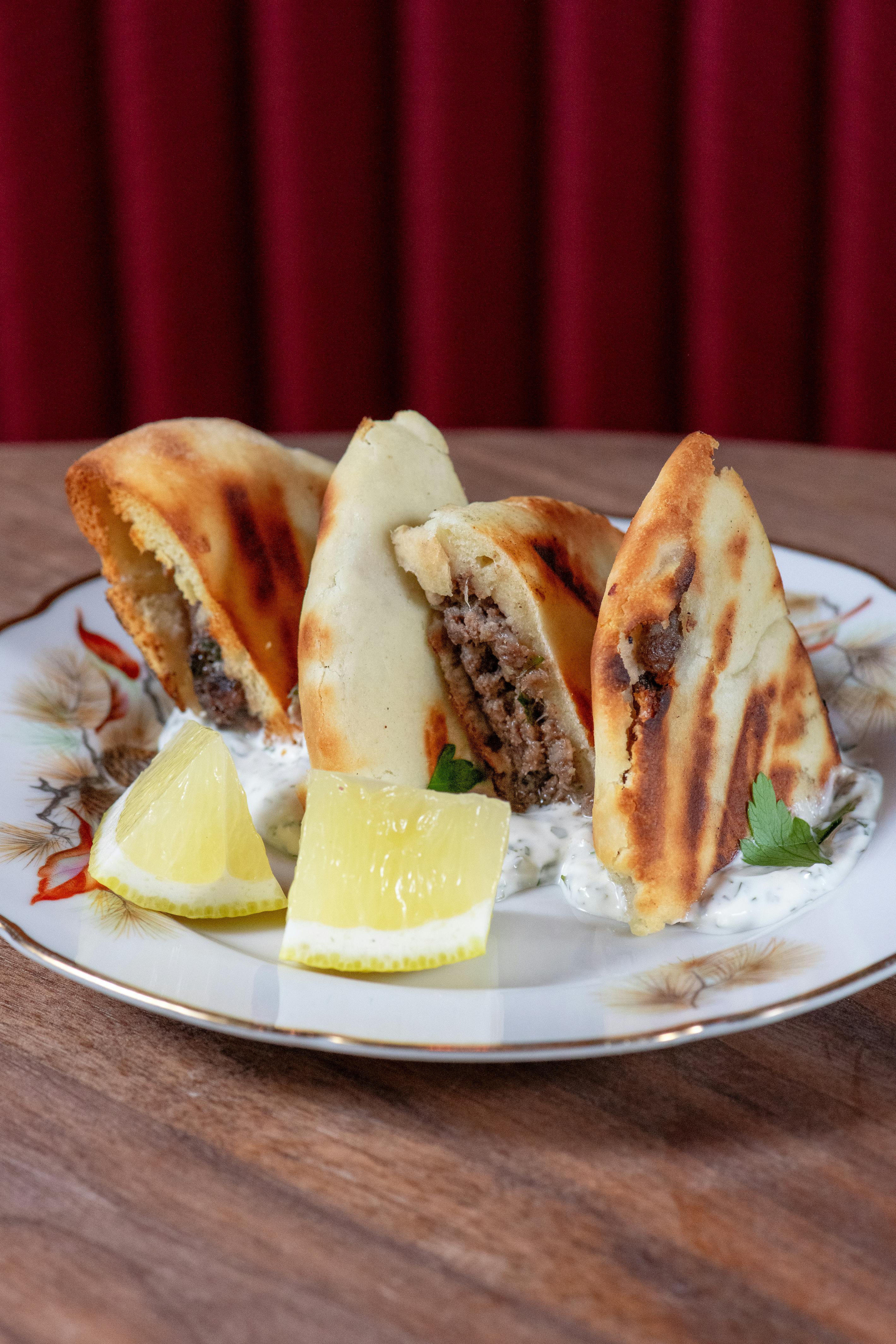 Filled with spiced ground meat, grilled pita is sided with cooling garlic lemon yogurt in Lebanese Beef Arayes. Crisp and fragrant, warm and filling, this substantial offering is easily shared, and easily ordered twice.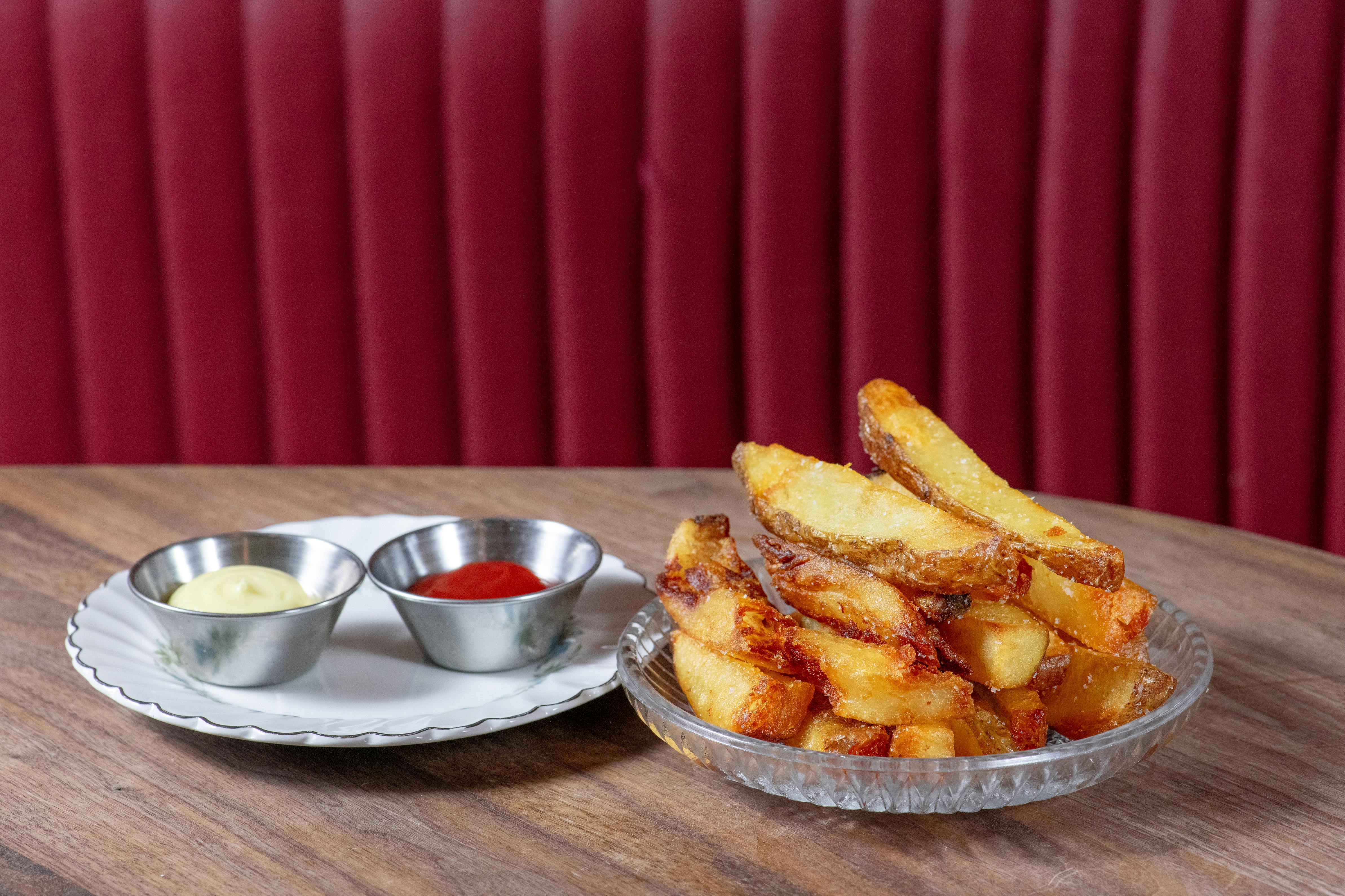 One half of what Ravinsky calls, "the best Short Turn experience," French Fries are a must order you'll want to accompany with a Freezer Martini. An item added to the menu in honour of beloved Falafel Queen proprietor, Ali, the fries demand a multi-day process, and aren't your run-of-the-mill side. Served piping hot, with ketchup and mayo, each steak-cut potato portion is as golden and gorgeous as a sun-bronzed A-lister on a beach vacation. Having vowed to only serve "the best" fries imaginable, it's no wonder that the team has turned the humble dish into an indisputable superstar.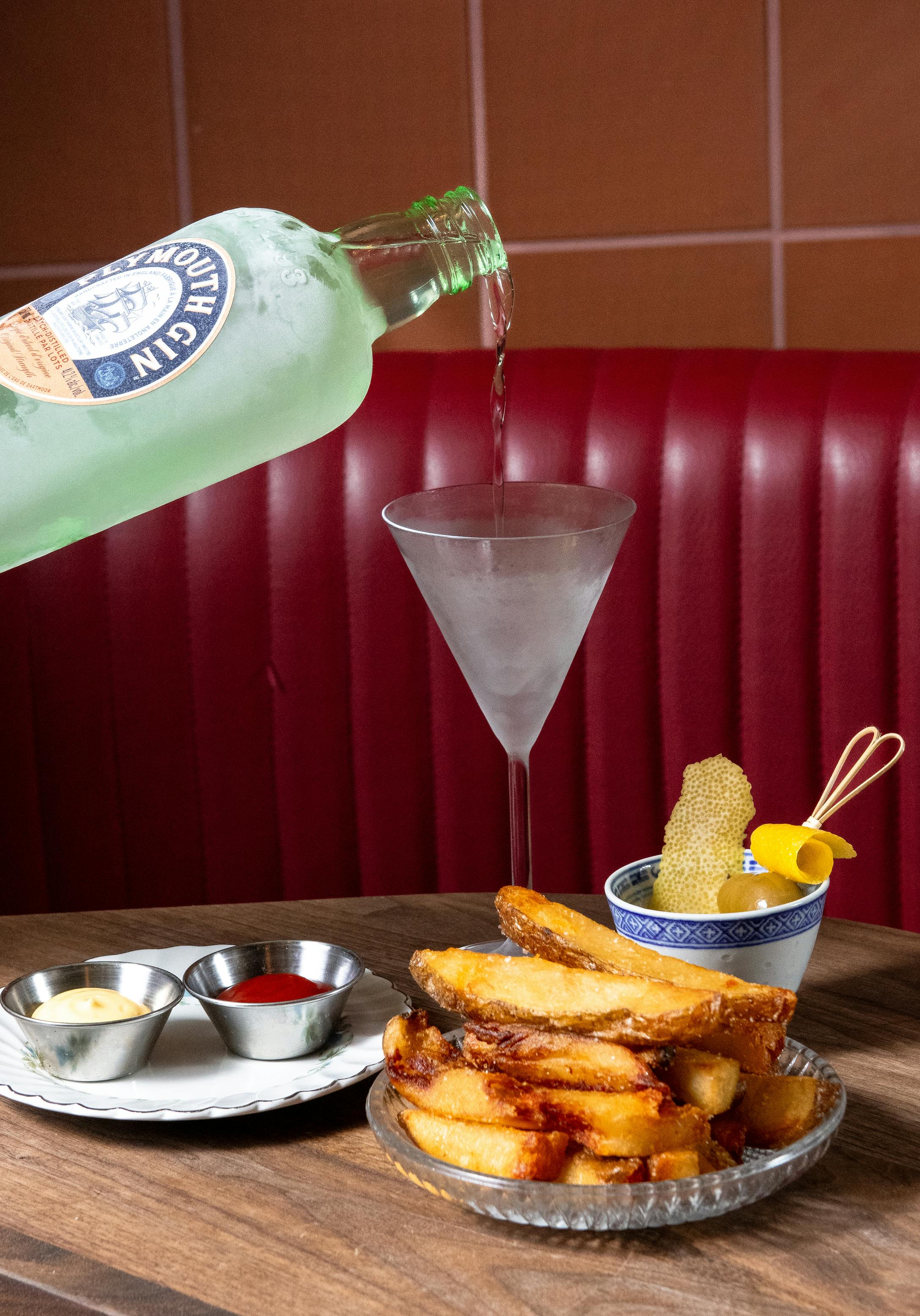 As for that Freezer Martini? It's "a bottle of pre-batched gin martini kept at 20 below," says Ravinsky. It occupies space on a bar list comprised of first-rate takes on classic drinks. "We want to be doing really nicely made, thoughtfully made, classic cocktails, but we're not trying to reinvent the wheel. It's really things that already exist and doing them nicely," he adds. Though there's evidence that the team toys with infusions, syrups, et al., cocktails at Short Turn never take the radical route. Still, from a Spicy Marg and Mai Tai to a Whisky Sour, brisk Kalimotxo and Cobbler spiked with house-made banana oleo and fig liqueur, there's plenty on the menu to satisfy anyone with a taste for classic and contemporary mixed drinks. A lengthy wine list — shared with 416 — features plenty of old- and new-world bottles supplied by a variety of local agencies.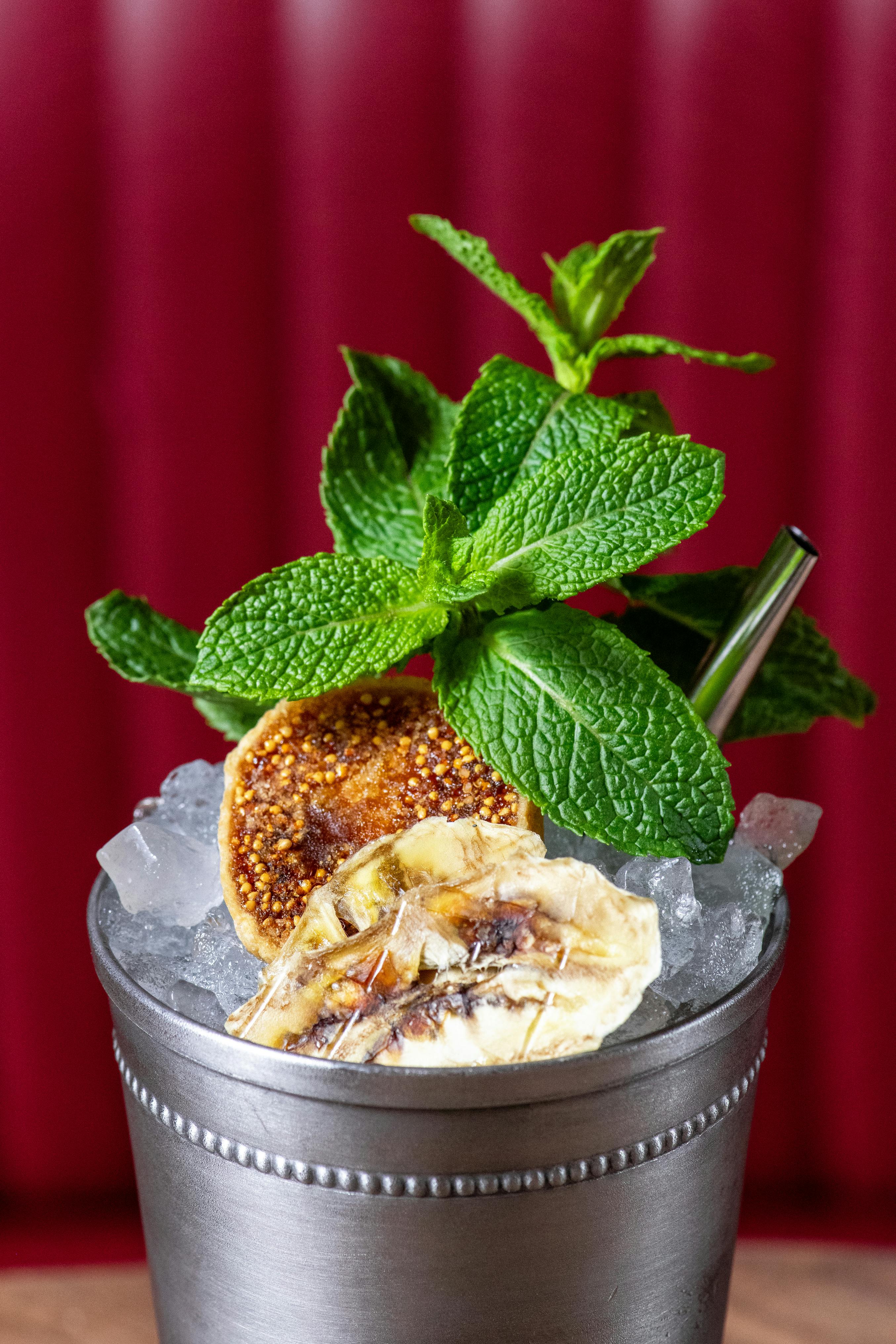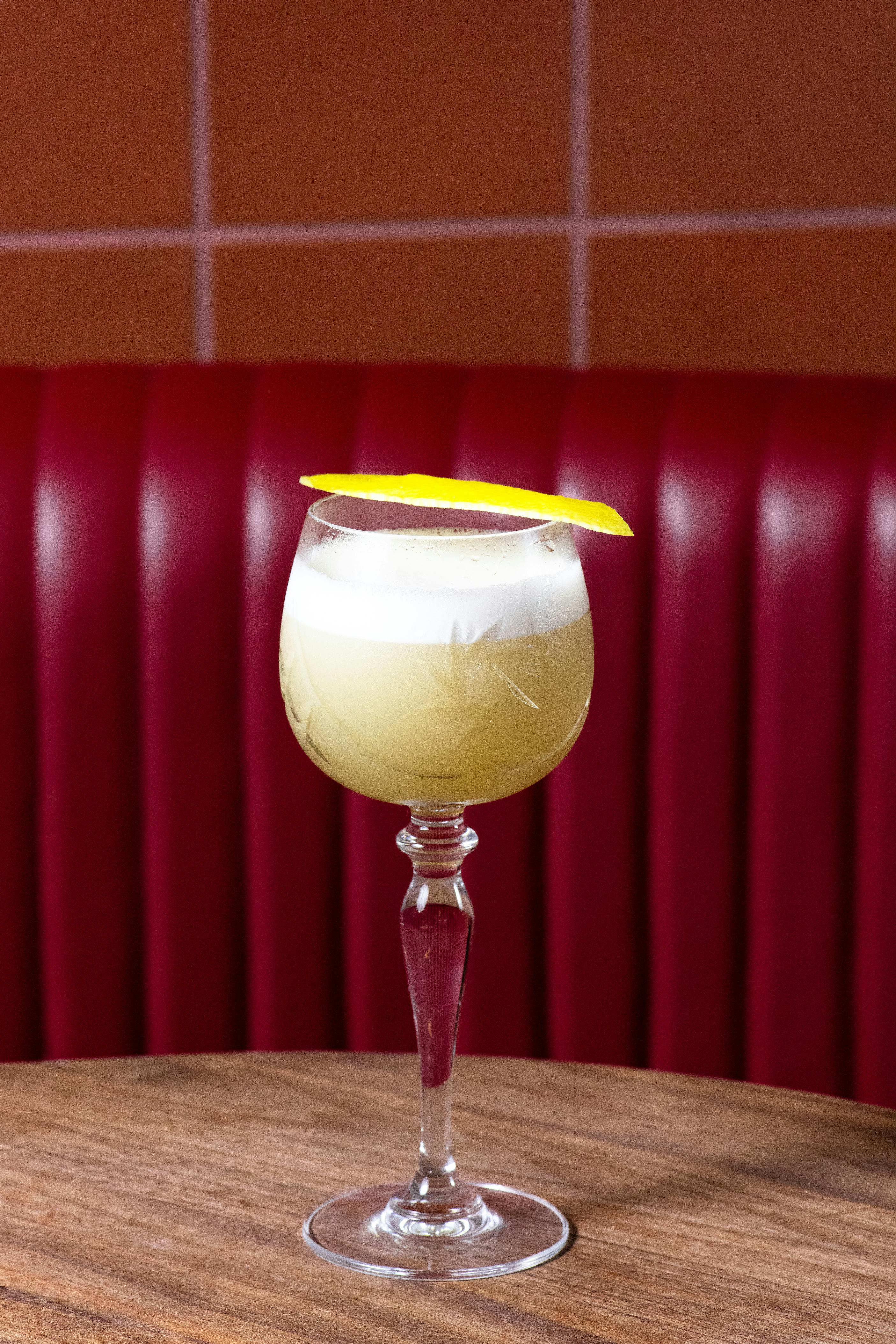 In a city where restaurants vie for top ranking via an onslaught of extravagance, outré inventions, and attractions that go far beyond the plate, Short Turn is a welcome departure. "This place is meant to be fun," says Ravinsky. "We don't take ourselves too seriously." As you nibble your way through every saucy, spicy, crunchy, drippy tidbit on the menu, cocktail in hand, you'll thrill at this detour and its final destination.