At a time during the pandemic when things like haircuts were being traded for bread, and skills were the favoured currency, chef Basilio Pesce was being tasked by his friend to make a lasagna. 
By spending hours standing in line at the grocery store to buy pans, he kicked off a journey that — through a circuitous route — has led him to open up Porzia's. 
After cutting his teeth at various food spots like Cheese Boutique and Osteria Rialto, and being part of the opening team for La Banane, things came to a standstill when the coronavirus took over the world. A la carte service became takeout "literally overnight," as Pesce said.
As he had already made lasagne at his previous restaurant, Porzia (sans the apostrophe), when his friend came through with the request, he realized that it was easier for him to make at least three or four at a time. And thus began his lasagne renaissance.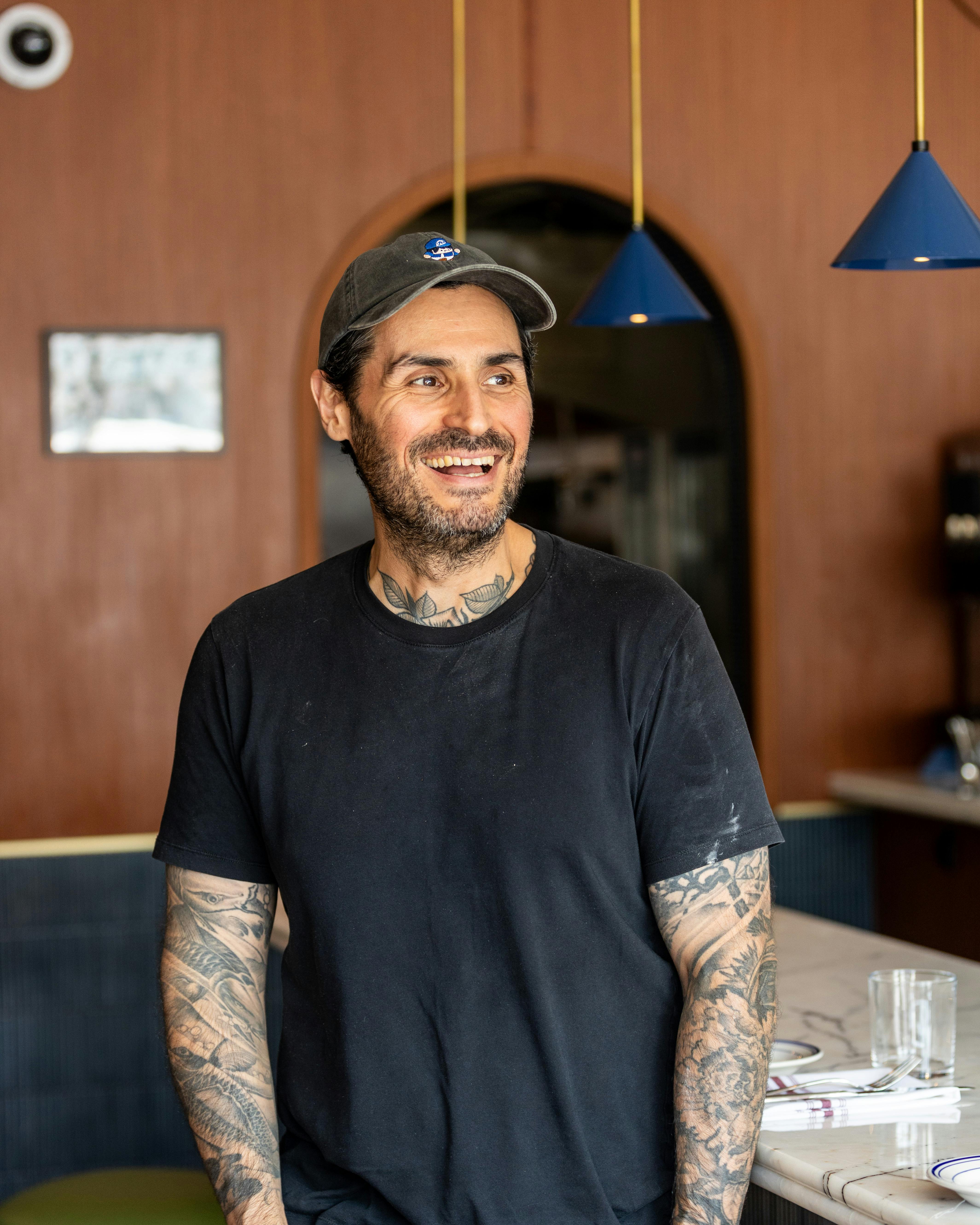 Since there was no way he and his kid could eat multiple kilos of pasta by themselves, something sparked inside him and led him to dust off a dormant Instagram account that had been created for his previous restaurant. And he started selling his homemade lasagne through it. The sales were "good, but not great," to begin with. 
Business fizzled a little when patios started opening up — only to be shut down again. At that point, he was suggested to create a website and sell through an organized platform. Once everything got set up — hand-drawn logo in tow — the stars aligned, and things seemed to be picking up. 
And boy, did they ever. 
"It was just one of those things where I kind of saw the momentum slowly build and build," Pesce said. "The first week, we sold out in three hours. The second week was an hour and a half. The third week was like an hour."
The momentum, once it picked up, remained strong. From chasing customers down through Instagram DMs to having interested patrons flagging him down for lasagna, Pesce's business blew up immensely. 
And with that success came a great dilemma. Since he still had a full-time job, he had to decide whether to focus on that or put everything into growing his business. 
"I hit the proverbial fork in the road where it's like, okay, well, what do I do?" Pesce said. "Do I ignore the momentum? Stay at a job that was good, but I wasn't very happy at, or do I kind of see if I can figure out how to do this on my own? So I decided to figure out to do it on my own."
Then a hunt started to find a place to set up shop. And after viewing hundreds of listings, he finally found the space that aligned with his vision and took the keys in October 2022.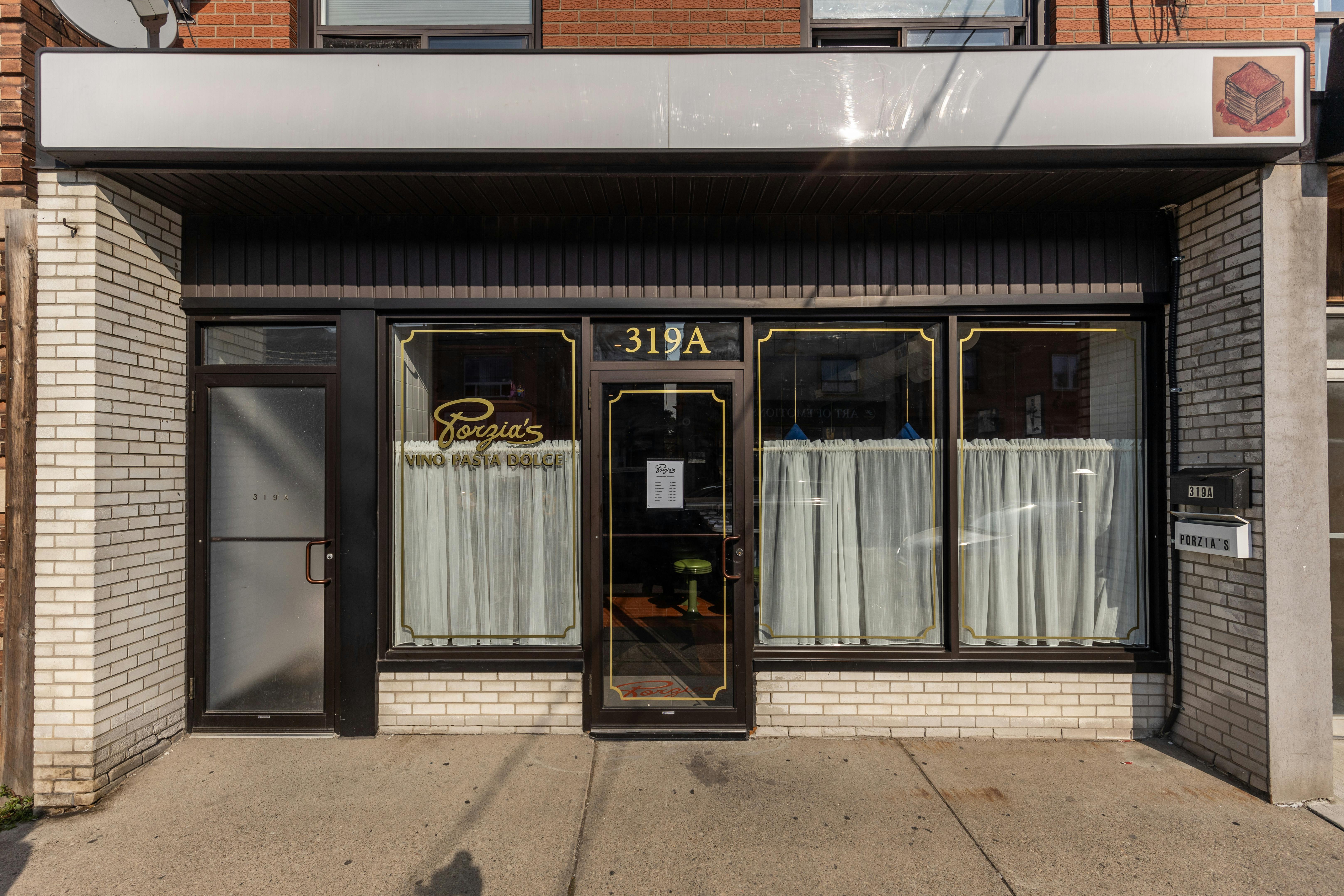 Right off the bat, Pesce had a vision of what he wanted the space to look like. No fuss, no over-the-top decor, no gaudiness. As someone who enjoys the aesthetics of minimalism, he wanted his restaurant to reflect that, too. 
The result was an absolutely stunning place that is as aesthetic as functional. The interiors are super modern, with bright pops of colours throughout. The whites and earthy tones are complemented by the striking blues and greens and finished off with golden accents. 
Beyond the colours, the space itself is very modern and wonderfully designed — with loads of different textures running the length of the restaurant.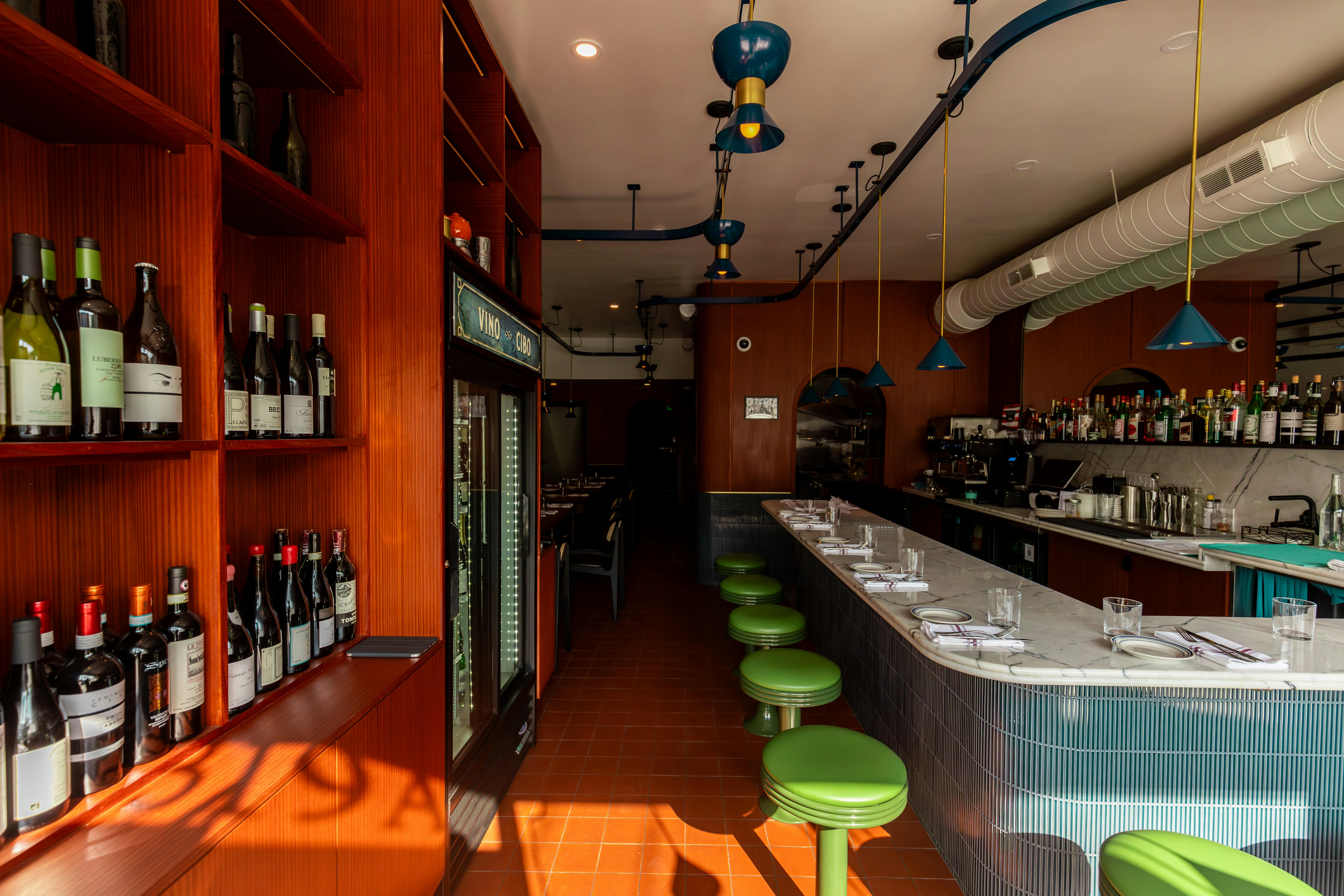 And while it's stunning to look at, Pesce also emphasized the functionality of his dining space. While it might be aesthetically pleasing, he still needed his space to function like a well-oiled machine. And be durable. 
While the space is new, clean and modern, Pesce still wants it to be a neighbourhood joint where people can bring families and dine together. Family means a lot to him, especially with the restaurant named after his mother. And he wants that feeling to extend to his neighbourhood as well. 
Old framed photos adorn the dining room walls, contrasting wonderfully with the rest of the elements. The kitchen has a large arch looking right into it, making one feel like they're in someone's home and are being hosted personally. Such small touches bring out the intricate dichotomy of the space, making one feel right at home — as if the restaurant has existed for years.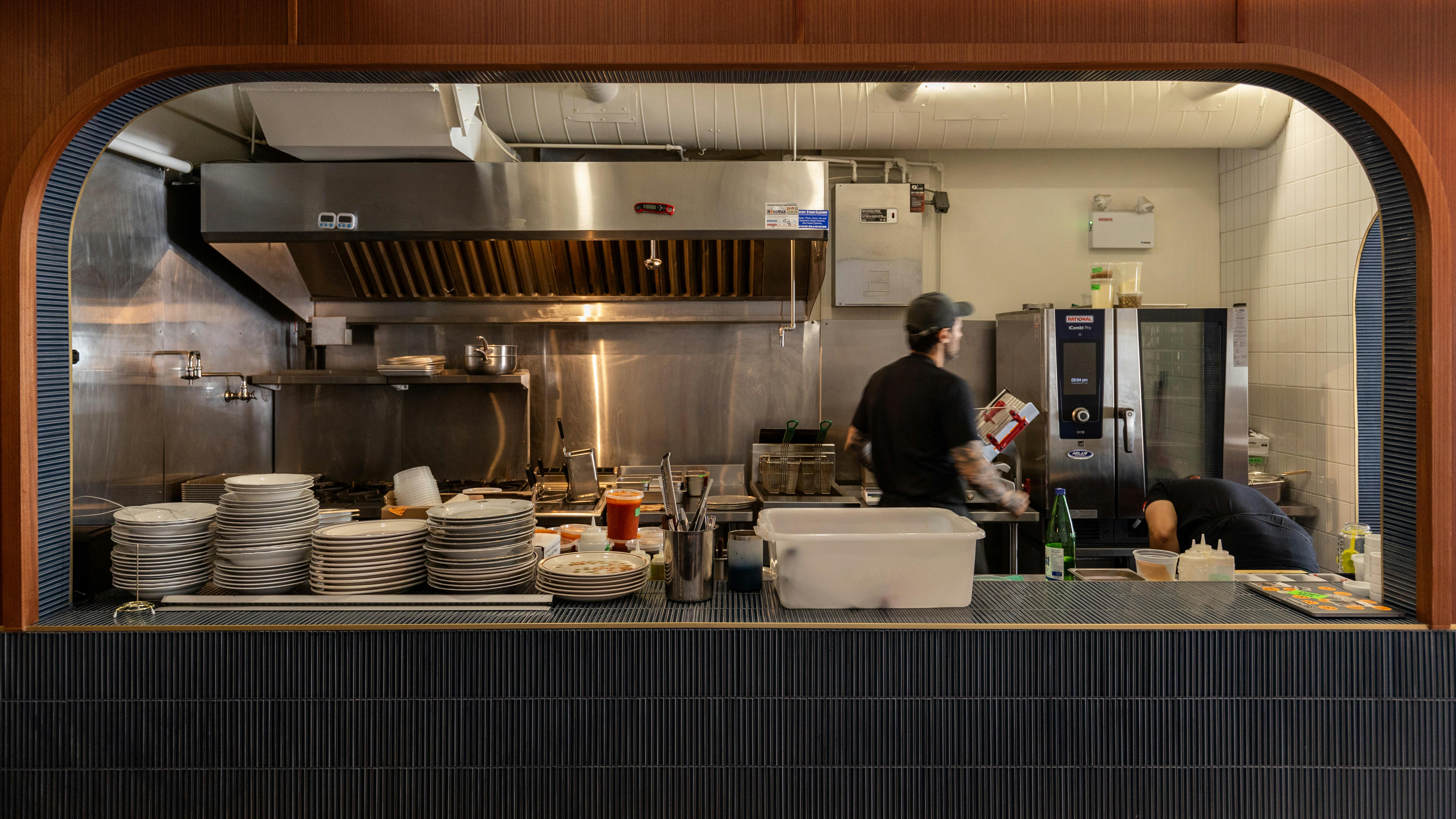 The drinks program at Porzia's is focused largely on wines. With a large shelf displaying the selection, guests can peruse to their satisfaction before settling on their choice. Beyond that, the restaurant offers a few classic cocktails, local beers, ciders and non-alcoholic beverages. 
The drinks pair splendidly with the fare served at the restaurant, which Pesce describes as "classic Italian."
To him, Italian food — outside of being from Italy — can be described by the ethos around the culture. It should be product-driven, simple, and have minimal fuss surrounding it. In simpler words, the produce should be the star in each dish. 
"When you have a bowl of pasta in front of you, or like a square of lasagne, it should feel like you're being hugged," Pesce said. "And that's what we try to do here."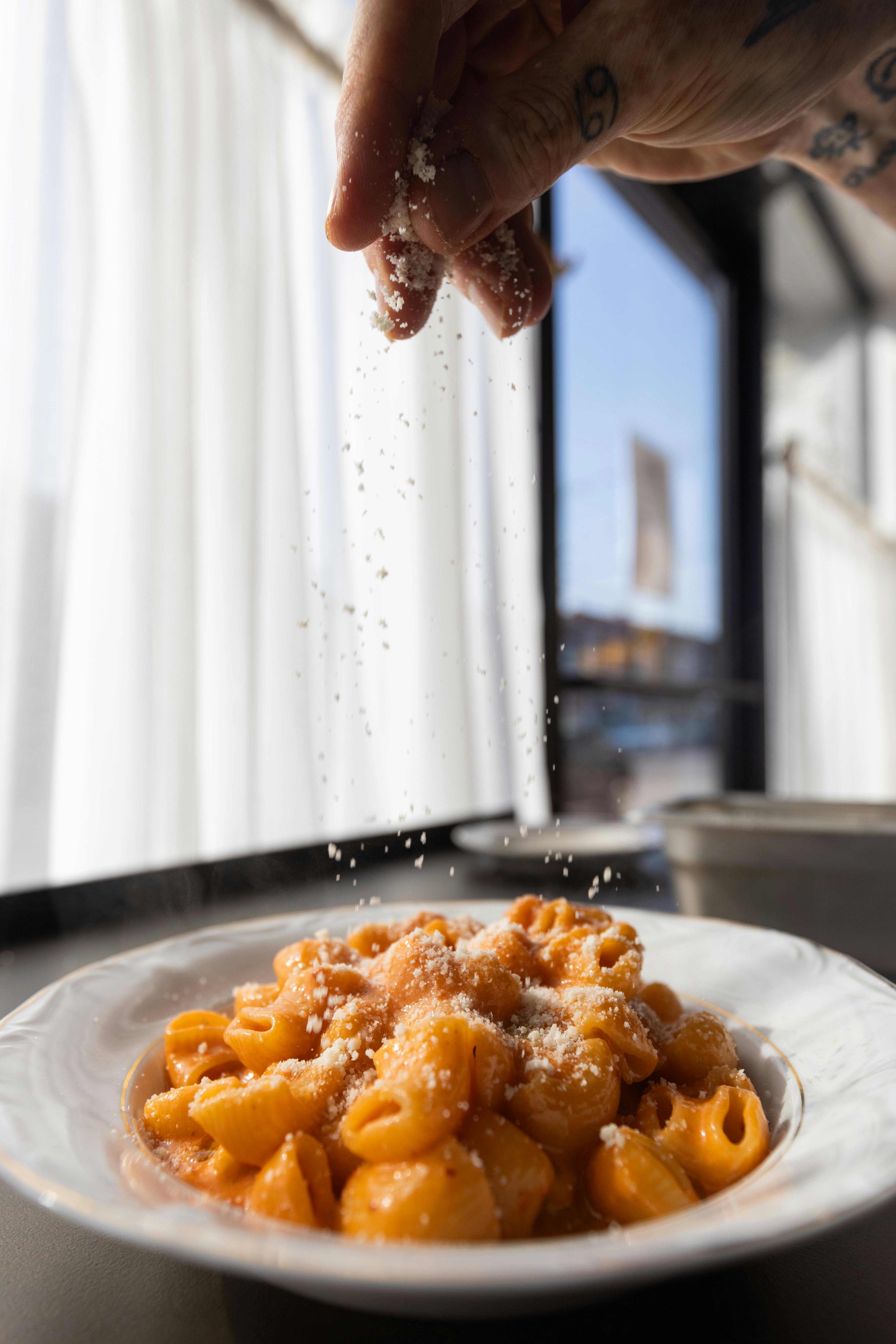 The food on the menu is quite peeled back, with only a few elements on each plate that sing together in perfect harmony. Each dish highlights seasonal produce as well as the simple and rustic nature of Italian cooking. 
Starting with the classic tomato bruschetta, the ethos behind Italian food takes the limelight. On paper, it's a very simple dish. Tomatoes, olive oil, red wine vinegar, bread and cheese. But all together it makes for a wonderful appetizer with a multitude of flavours. 
The tomatoes are marinated in EVOO and red wine vinegar, giving them a luxurious texture and added depth of flavour. They're then placed on top of a beautiful homemade focaccia that is light and airy and finally finished off with parmigiano reggiano and more EVOO. The result is a wonderful bite that is sweet, savoury, acidic, textured, earthy and wholesome all in one go.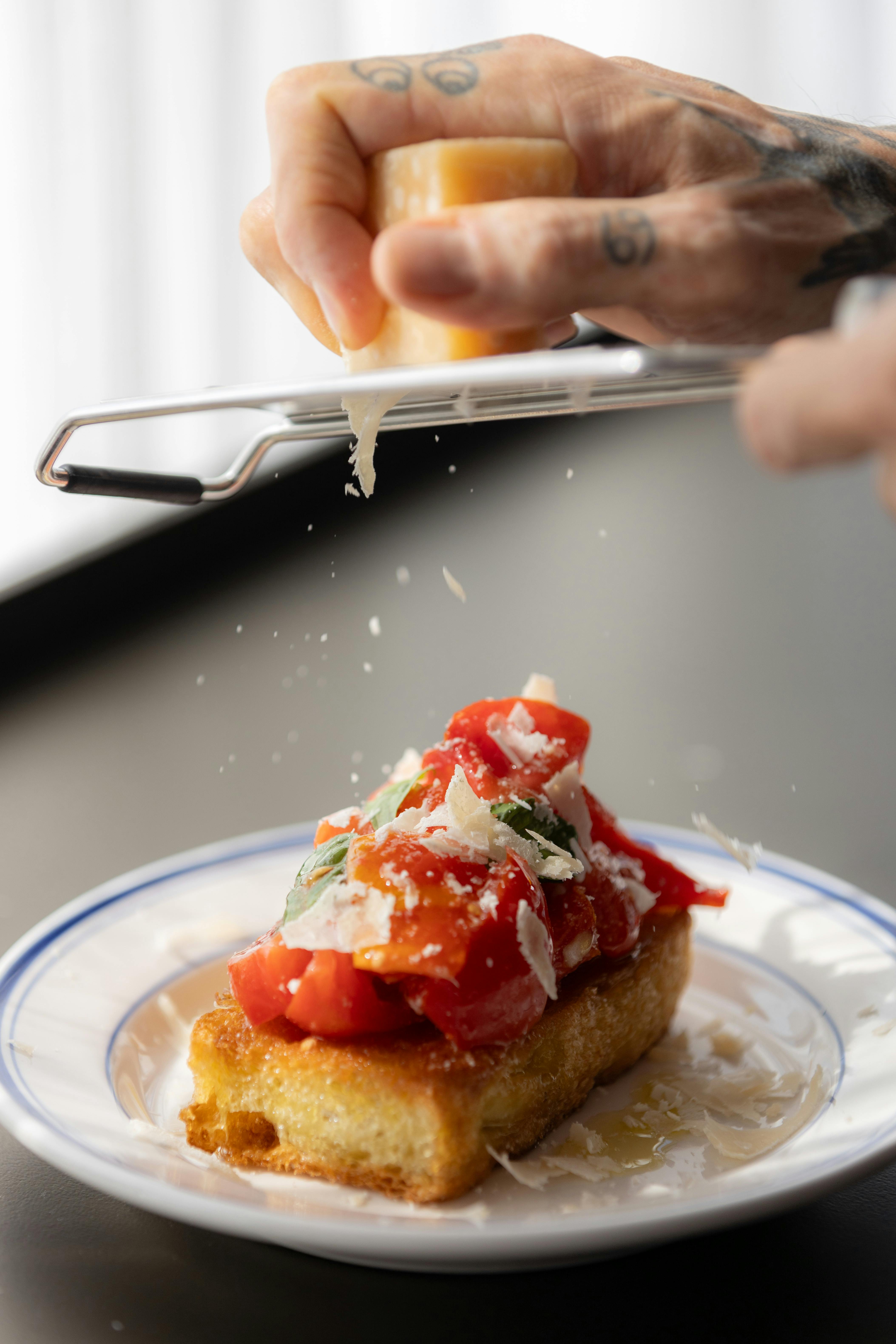 Beautiful seafood, when paired with Italian flavours, is a match made in heaven. And that is the case with the calamari served at Porzia's. Again, it is shockingly simple but oh-so delicious.
The batter for the calamari is quite standard, but one simple addition takes it from good to simply glorious. Carbonated water is introduced to the mix, elevating the texture to the tempura level and making the crunch something you want to keep coming back to. It's wonderfully seasoned, light and airy and served with a simple house mayo with a splash of Calabrian chilli oil for a spicy kick.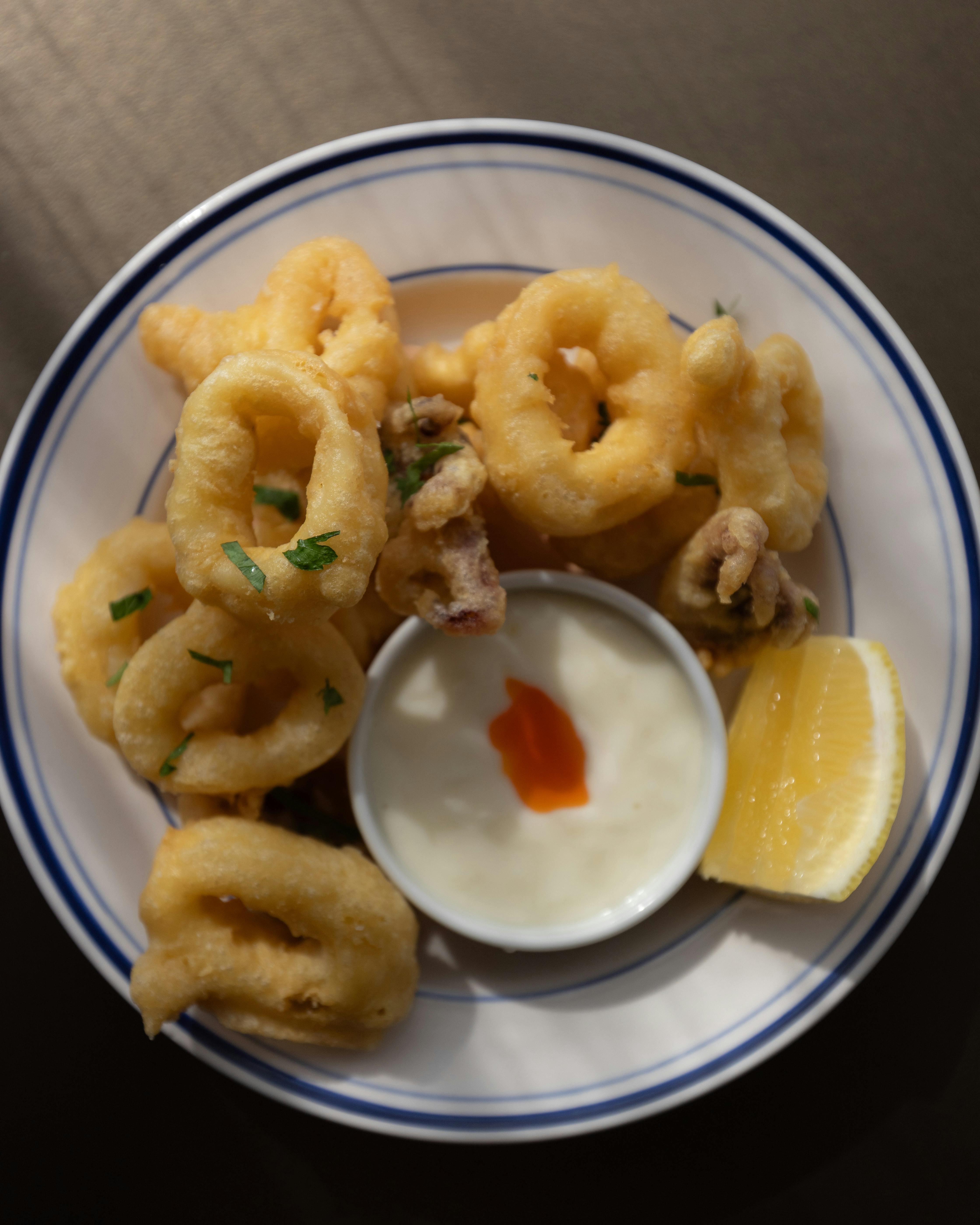 A new addition to the menu, the rosé sauce pasta is another example of how you don't need myriad ingredients to make a dish taste good. The sauce is beautifully balanced with an unctuous texture, making for a very luxurious bite. Finished with some parm, it might be loaded with carbohydrates, but it doesn't leave you feeling heavy one bit. On the contrary, it's quite light and deceivingly crushable.
No Italian meal is complete without the classic sausage and peppers, and Porzia's is no different. The dish comprises a Barese sausage from Puglia in southern Italy and is served with a crown of stewed peppers. The meat is hearty and beautifully seasoned, and the peppers add a vibrant and acidic zing that instantly freshens up your palate and readies you for another bite, and then another, and then another — you know how the story ends.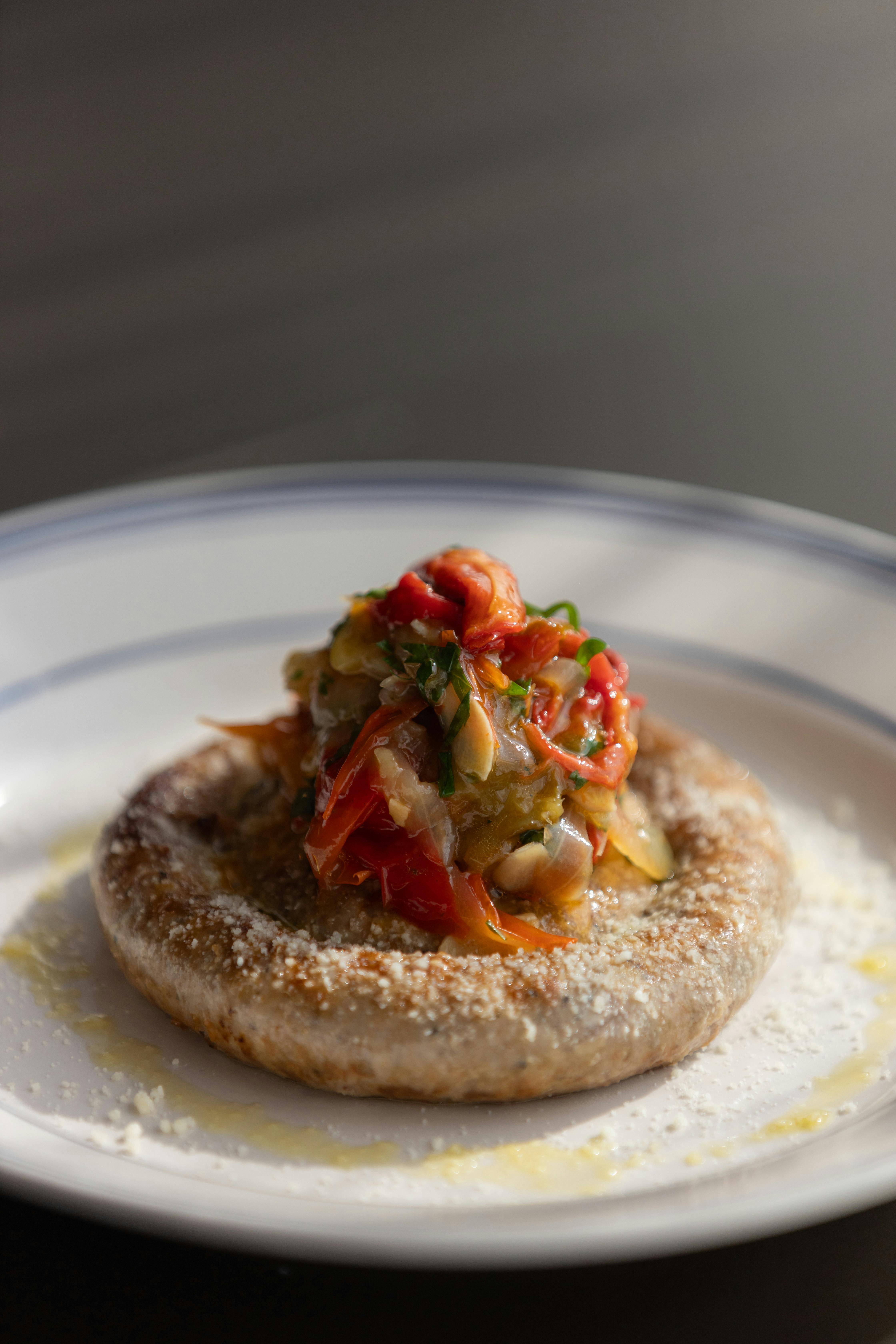 The crowning glory of Porzia's — the dish that started it all — is the ever-famous lasagne. A treasure trove of layers packed with sauce, it is an absolute showstopper. The bolognese sauce is wholesome and filling, and the overall dish is wonderfully balanced with a tinge of acidity courtesy of the tomatoes. The only way to eat is to cut through the entire 13-to-15-layer structure and feel the layers sing in your mouth in perfect harmony.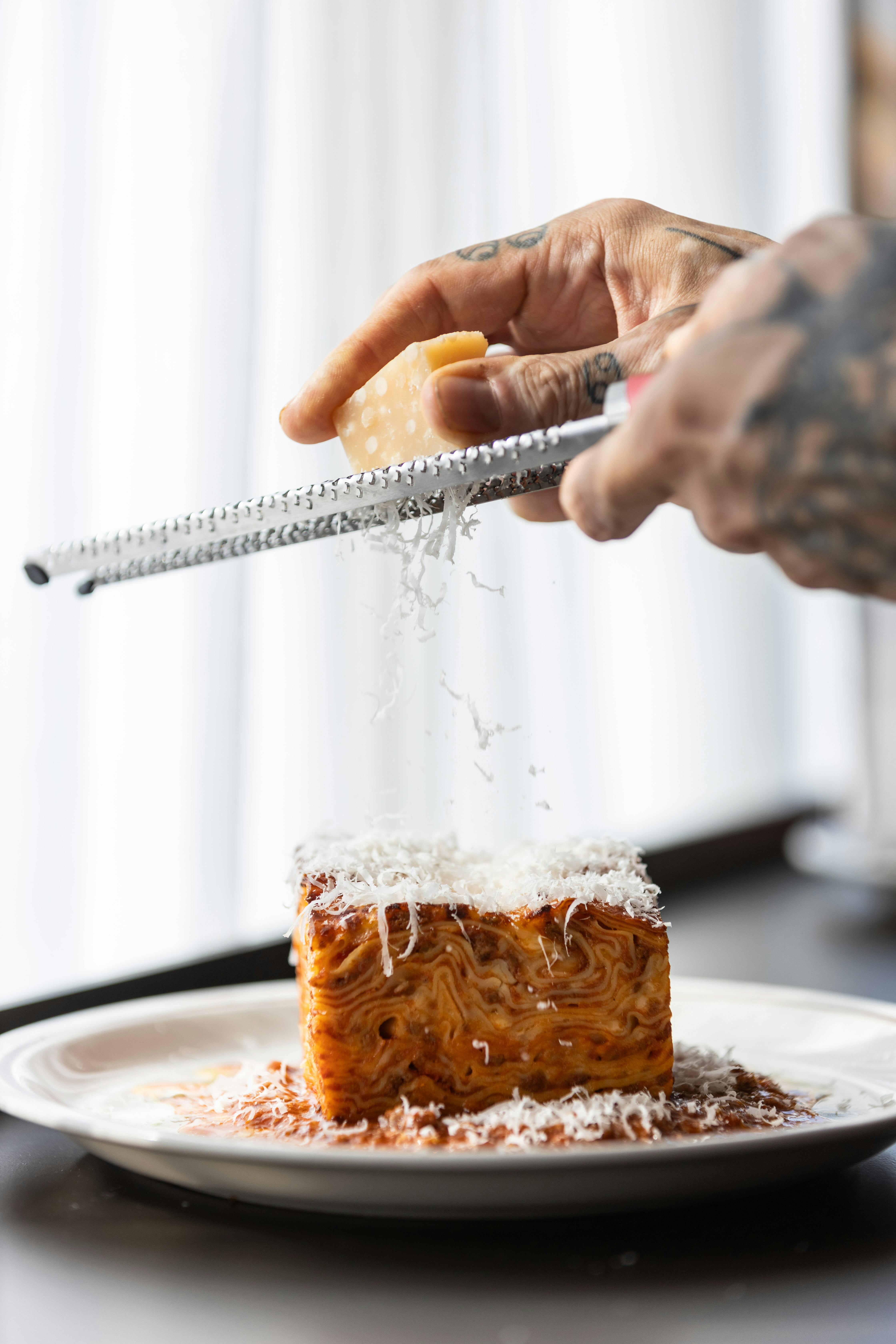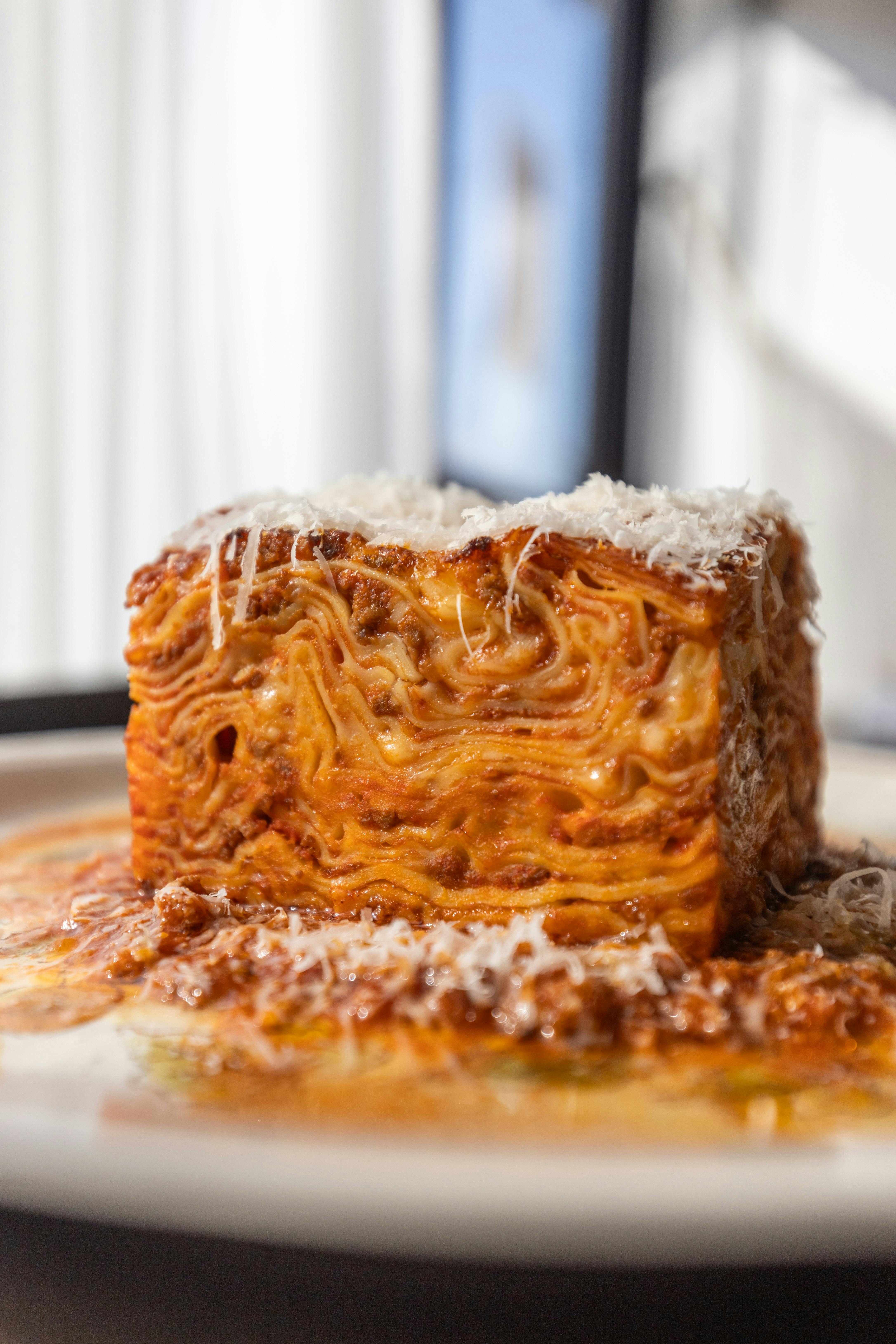 In probably what is one of the most exciting food collabs of all time, the tiramisu soft serve will blow your socks off. It has all the beautiful components of a tiramisu — ladyfingers, espresso, a creamy texture and a beautiful sponge — but is served in ice cream form. Think affogato, but further elevated.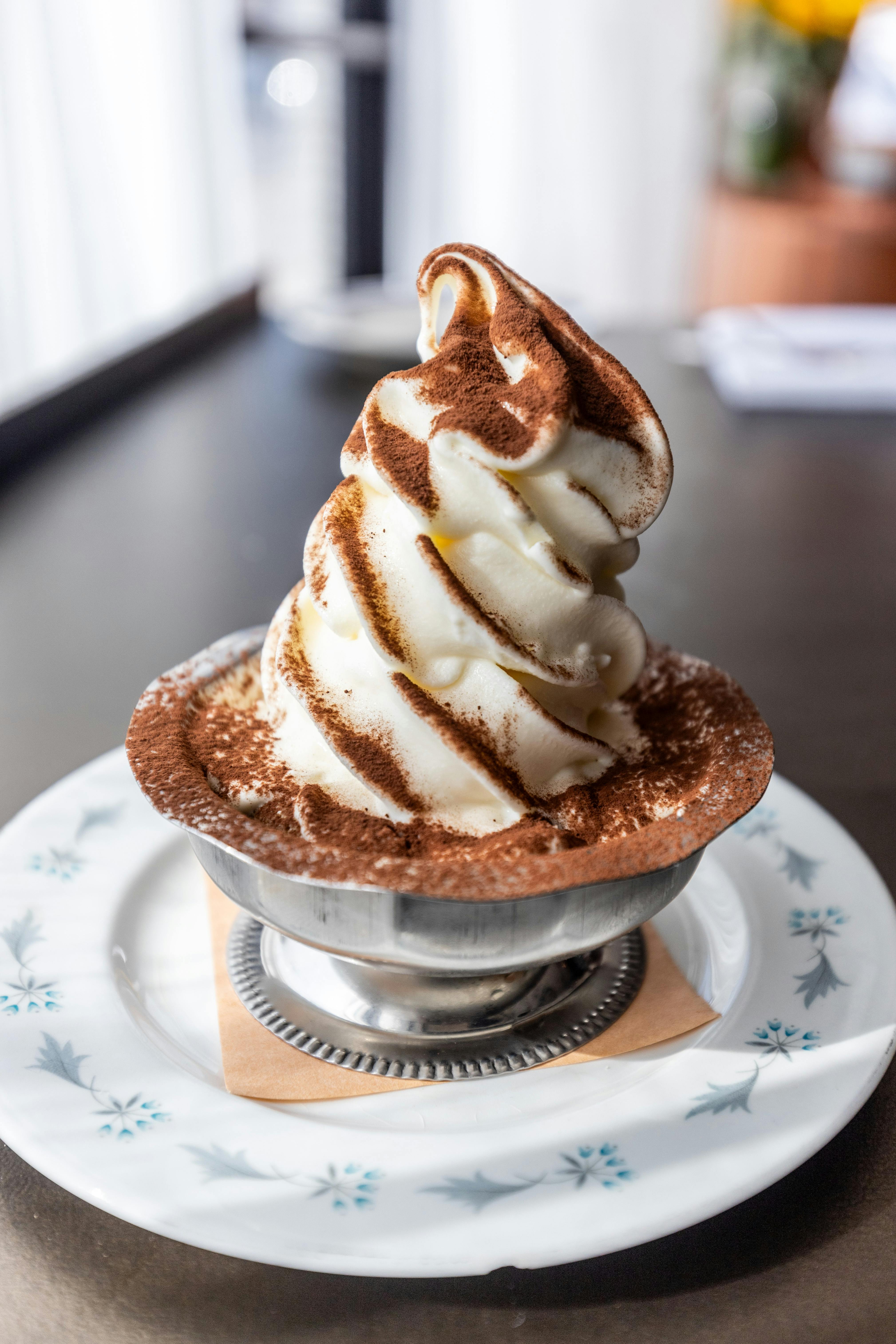 The wonderful thing about running a small restaurant, according to Pesce, is the flexibility to change the menu often. Once a week, maybe even twice if they feel like it. The menu at Porzia's is planned for the week and if something runs out, tough luck! This gives the restaurant different dimensions and your experiences can vastly differ depending on the week you choose to dine there.
It is no secret that Toronto is brimming with Italian restaurants. To Pesce, that is not a cause for concern as he sees that as a point of inspiration rather than contention. His focus is, and always will be, providing his patrons with a memorable service, regardless of what the world outside is doing.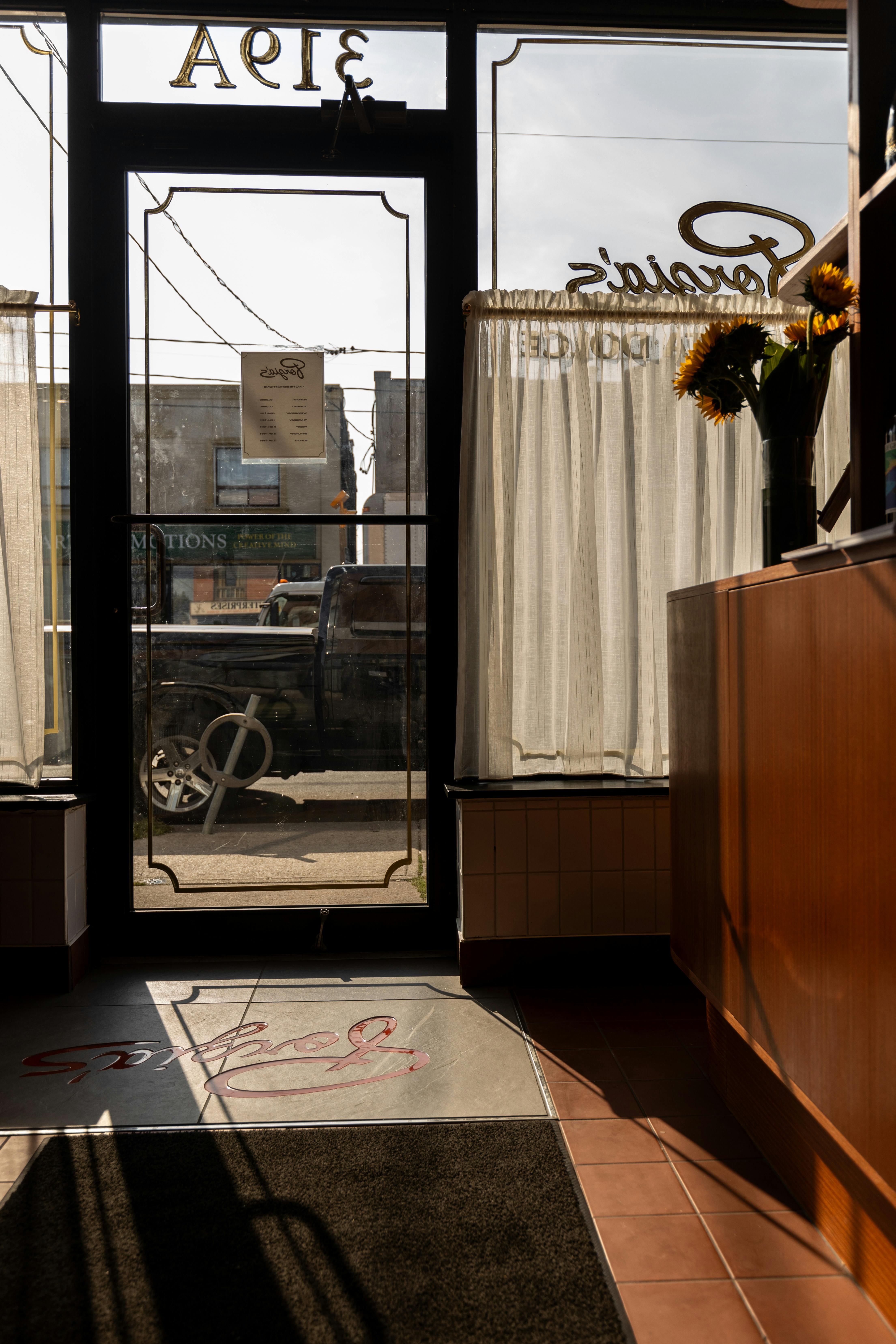 He said he wants his patrons to leave with a sense of happiness and fulfillment after their meal. Everyone has had great meals as well as some that were not the best. Pesce's goal is to induce that endorphin rush one gets after a memorable experience. He wants Porzia's to be a culinary adventure that guests can't get enough of. 
"I just want it to be all-encompassing, you know, like the complete entity," he said. "I want people to leave this place feeling like they just kind of experienced something really, really good."