One of Kensington Market's most popular taco spots opened a new location in Parkdale, and they're slinging some of the city's best. Tacos Gus officially opened in April of 2021 in Parkdale after successful stints at their flagship store in Kensington Market and Gladstone location.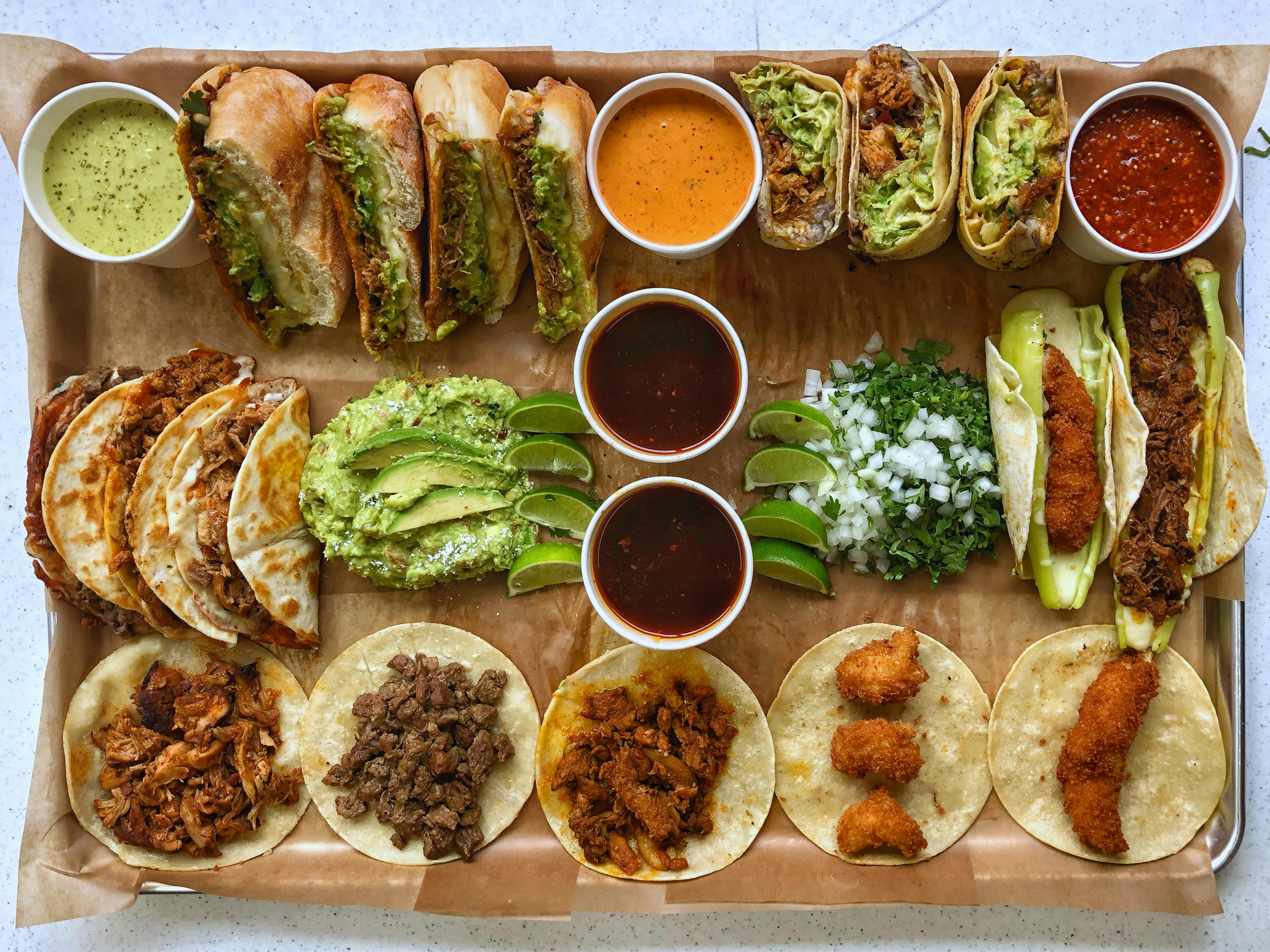 The menu offers a variety of options for tacos, burritos, tortas and chilacas. Tacos Gus has been rapidly growing in popularity from a small concept in Kensington Market to opening their third location in three years. Owners Augustine Skrzypek and Emilio Bravo have been working in the industry for years and have slowly built their empire across the city.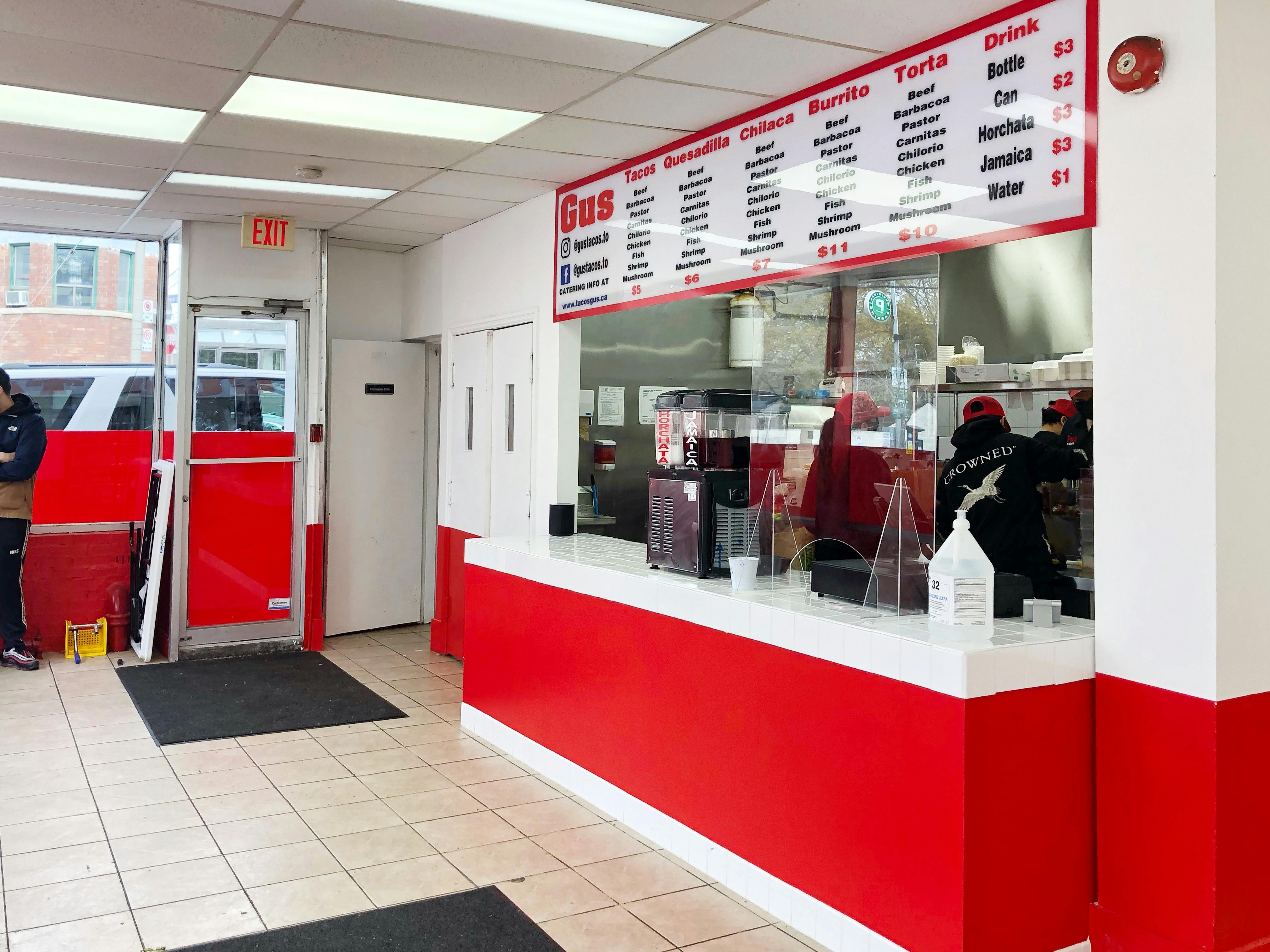 The location itself is located on the corner of Queen St. and Wilson Park Rd. As soon as you enter, you're greeted by a warm smile behind a bright white countertop with a menu overhead. The space itself is relatively open and empty, but the hope is that it will be filled with tables and countertops for hungry patrons to dine-in when restrictions allow.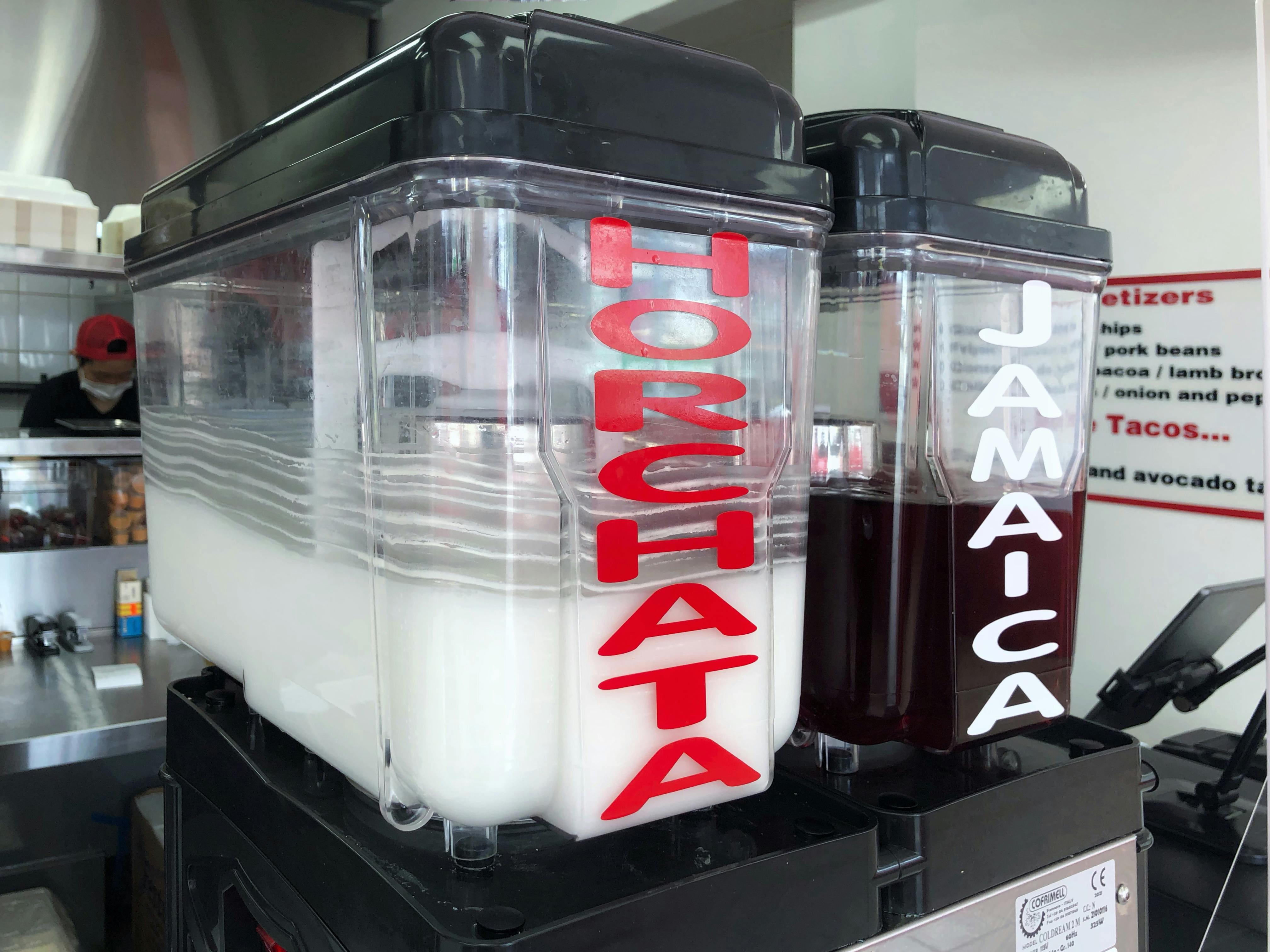 Along with their food offerings, you'll find a machine by the register that is constantly churning two of their most popular beverages. The Horchata is a popular Mexican drink that consists of sweet rice, cinnamon, vanilla and milk. The Jamaica is their other popular drink that is made of hibiscus and sugar. They both pair well with the vast array of eats that Gus has to offer.
As mentioned above, the menu offers tacos, quesadillas, tortas, burritos and chilacas with an impressive selection of proteins. They have all the familiar toppings and some unique options like the Chilorio, a special kind of marinated pulled pork and mushroom as a vegetarian option. The tortillas are all made in-house and everything is sourced locally, with some specialty items being imported directly from Mexico.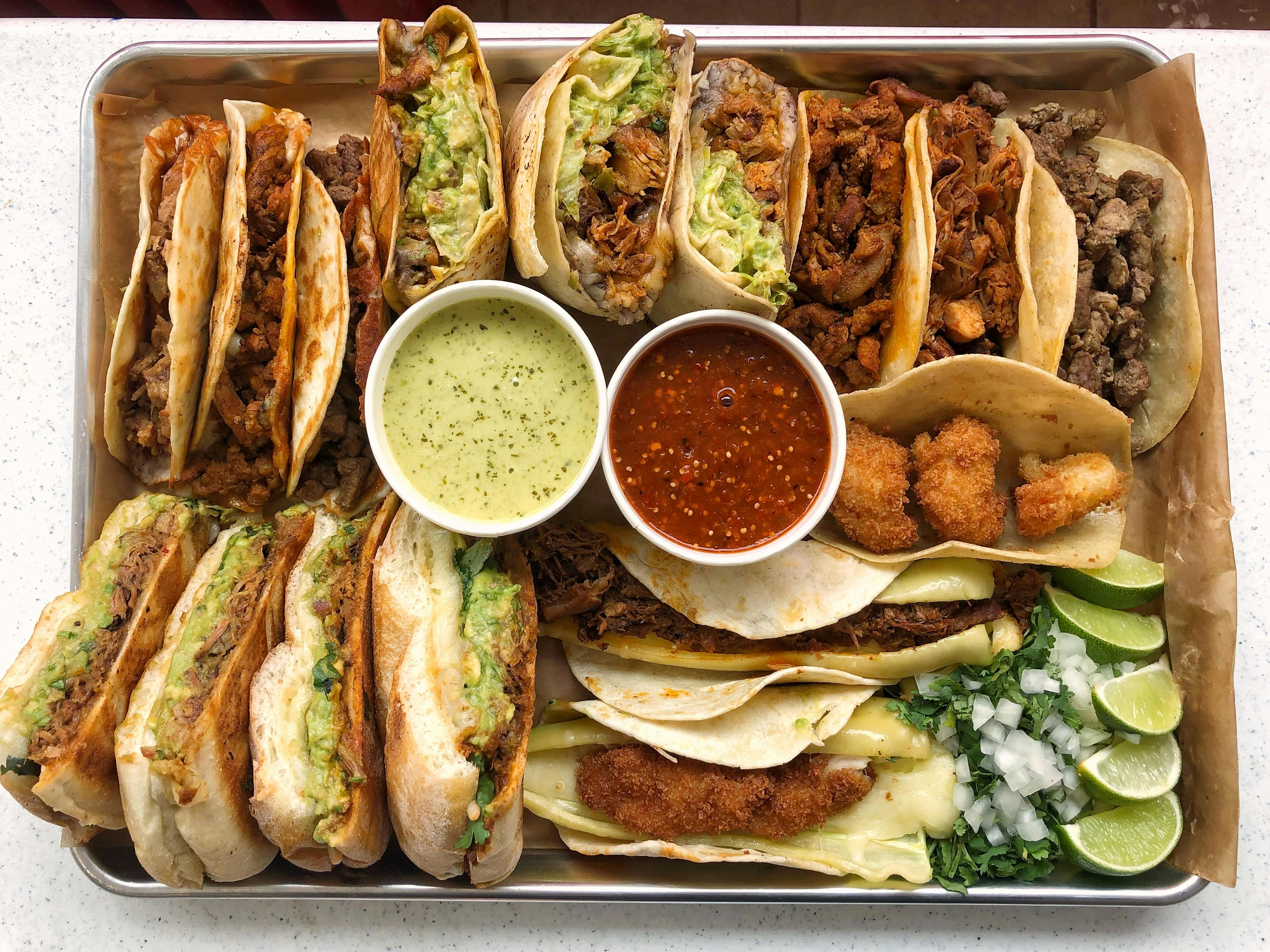 The tacos are easily the most popular dish in the restaurant, hence the namesake. The classics are all available, like the beef and carnitas, but be sure to try some other items like the al pastor, which is roasted pork with pineapples. The shrimp and fish tacos are fried in a light batter as opposed to being grilled too.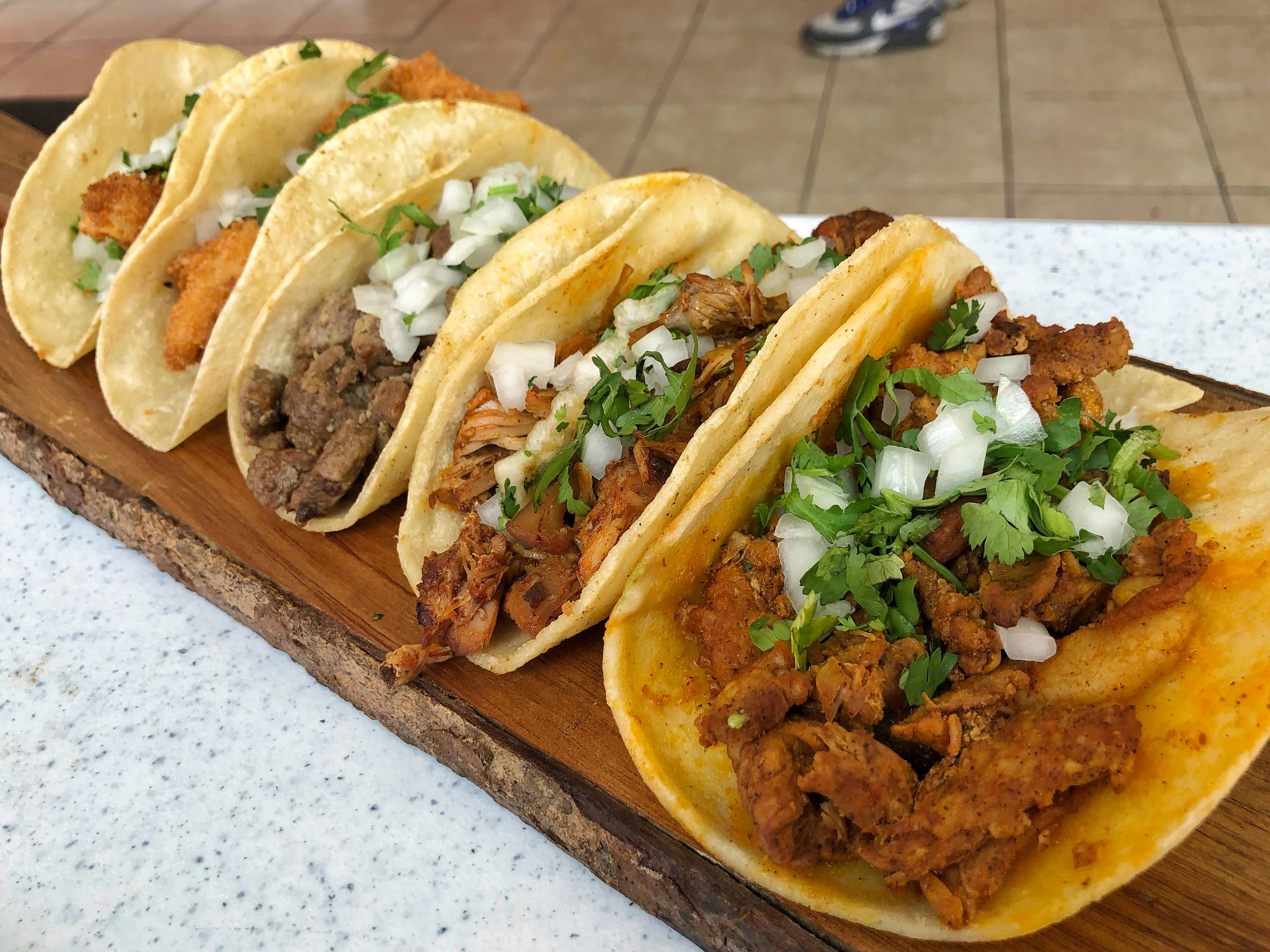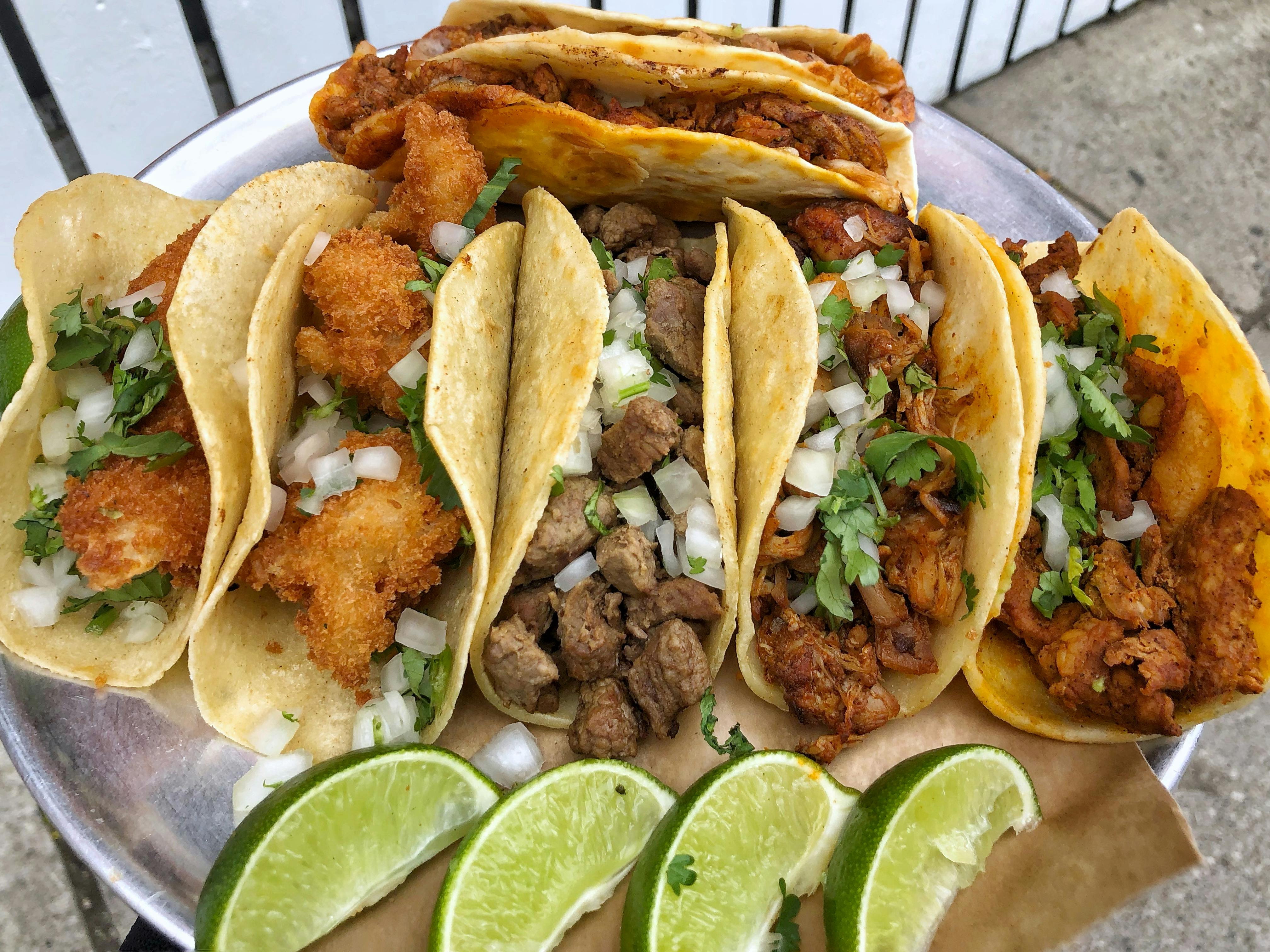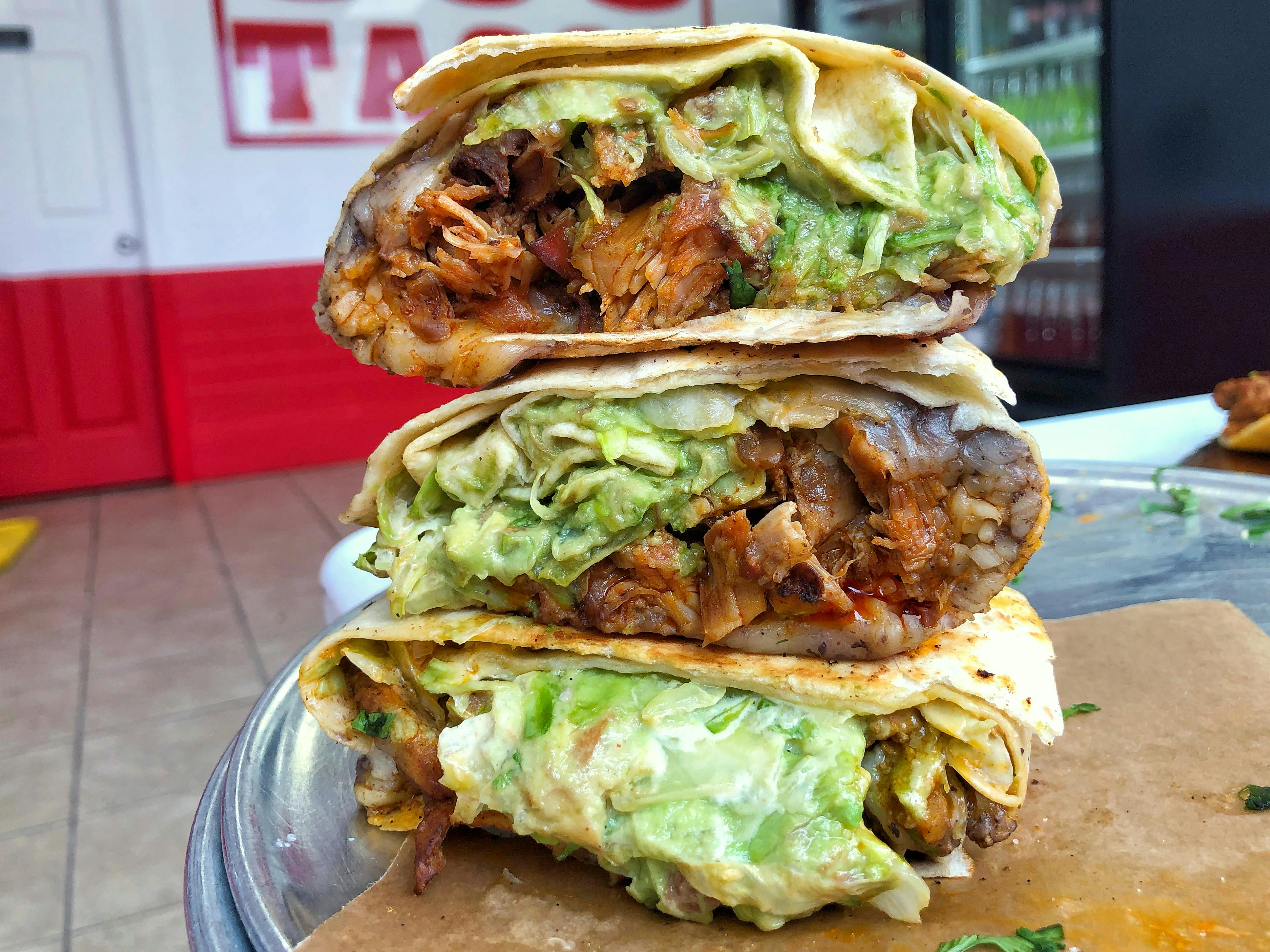 The burritos are gently toasted flour tortillas stuffed with rice, beans, cheese, guacamole and the protein of your choice. They come absolutely loaded and you can always add other toppings to them as well.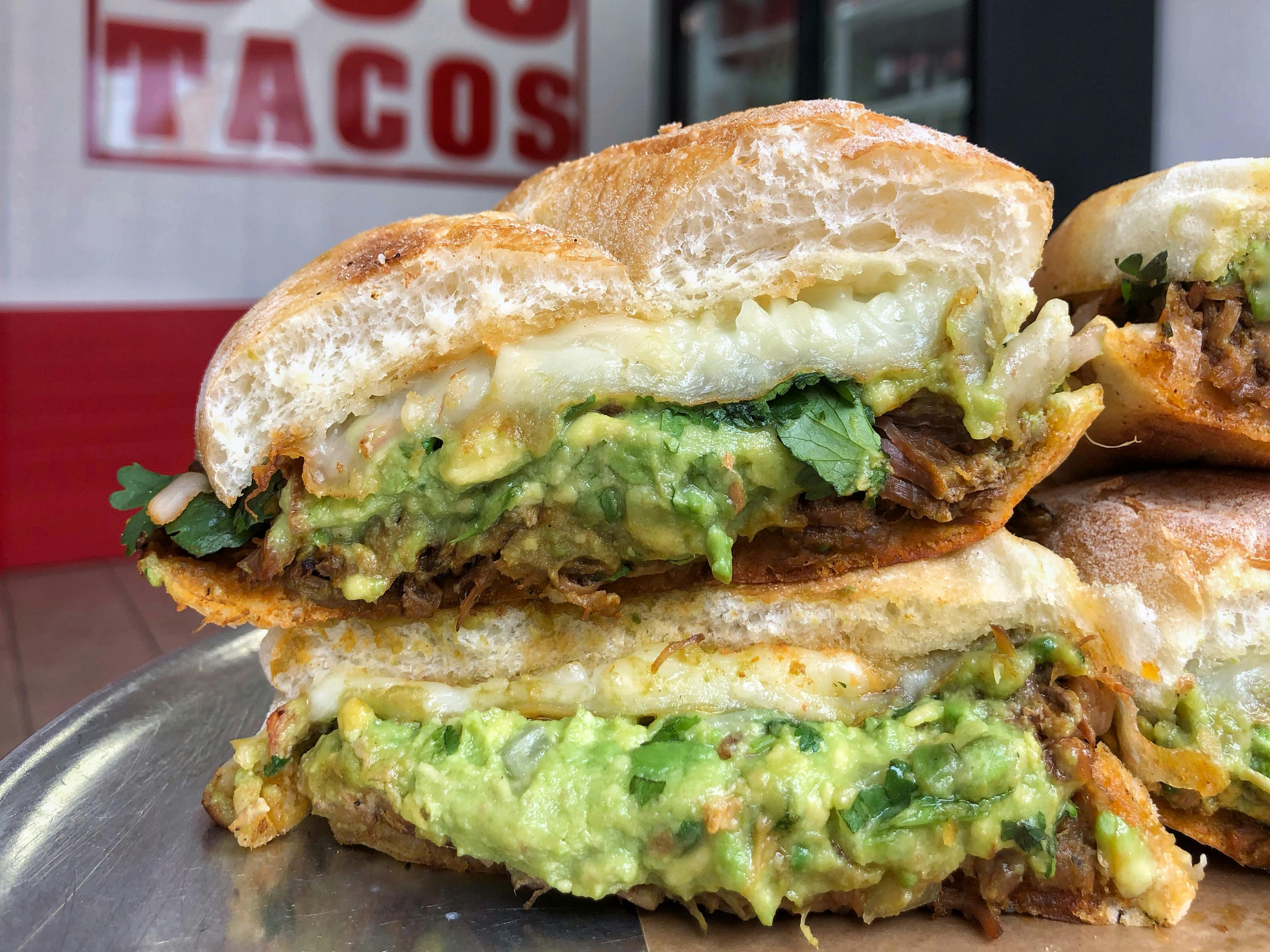 Also on the menu is a selection of tortas, Mexican sandwiches that use a pillowy soft bread with a crisp exterior as its vessel. The most popular tortas are their carnitas or chilorios, which come topped with guacamole, cheese, onions and cilantro. The marriage between the fillings works wonderfully with the bun.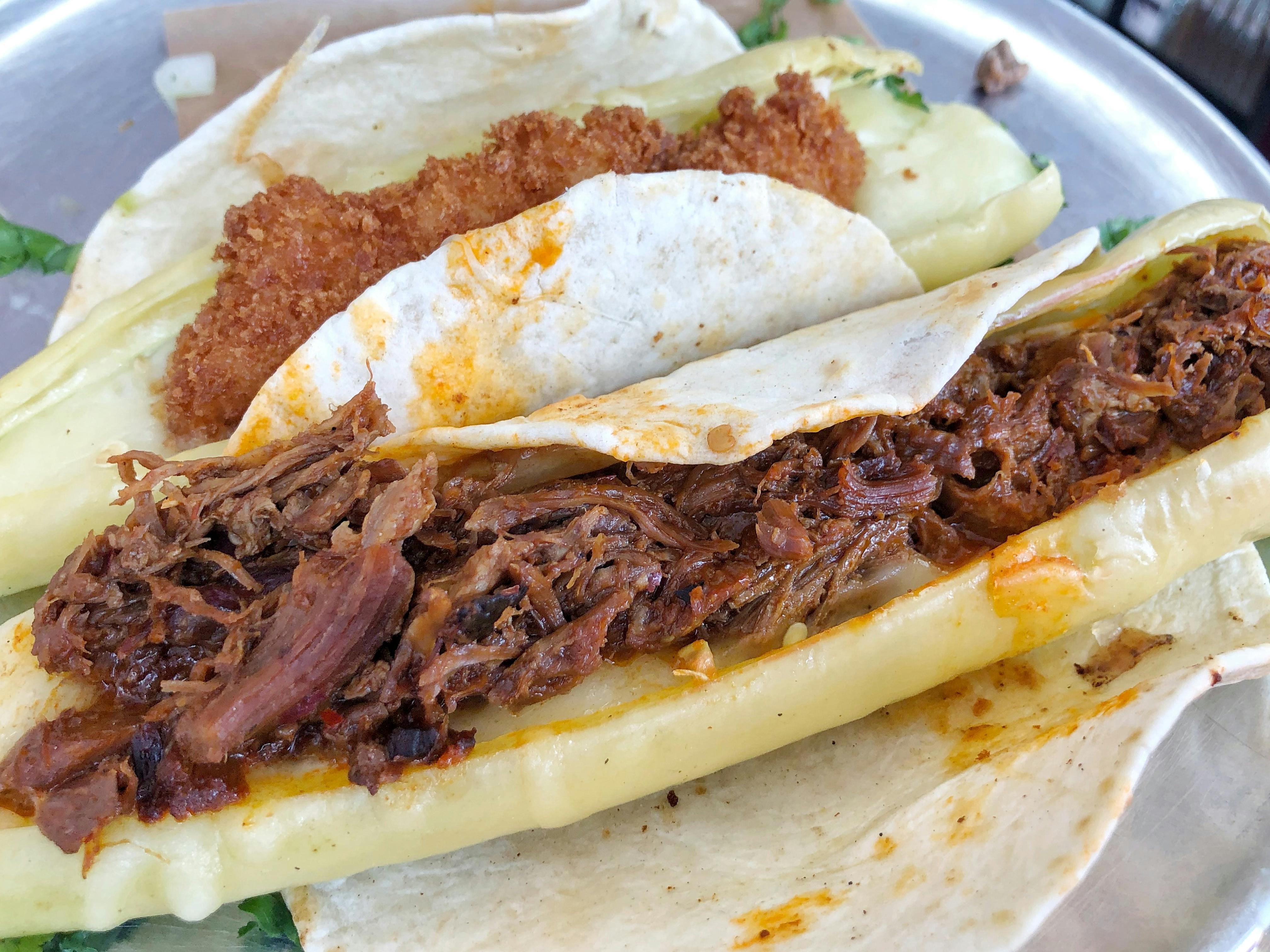 The chilacas are a special dish that is rarely found in Toronto. It is a taco that consists of a flour tortilla stuffed with banana peppers, cheese and your choice of protein. The banana peppers add a bit of crunch, sweetness and kick with each bite. The cheese pulls are insane and if you want to try, Tacos Gus is one of the few places in the city that offers it.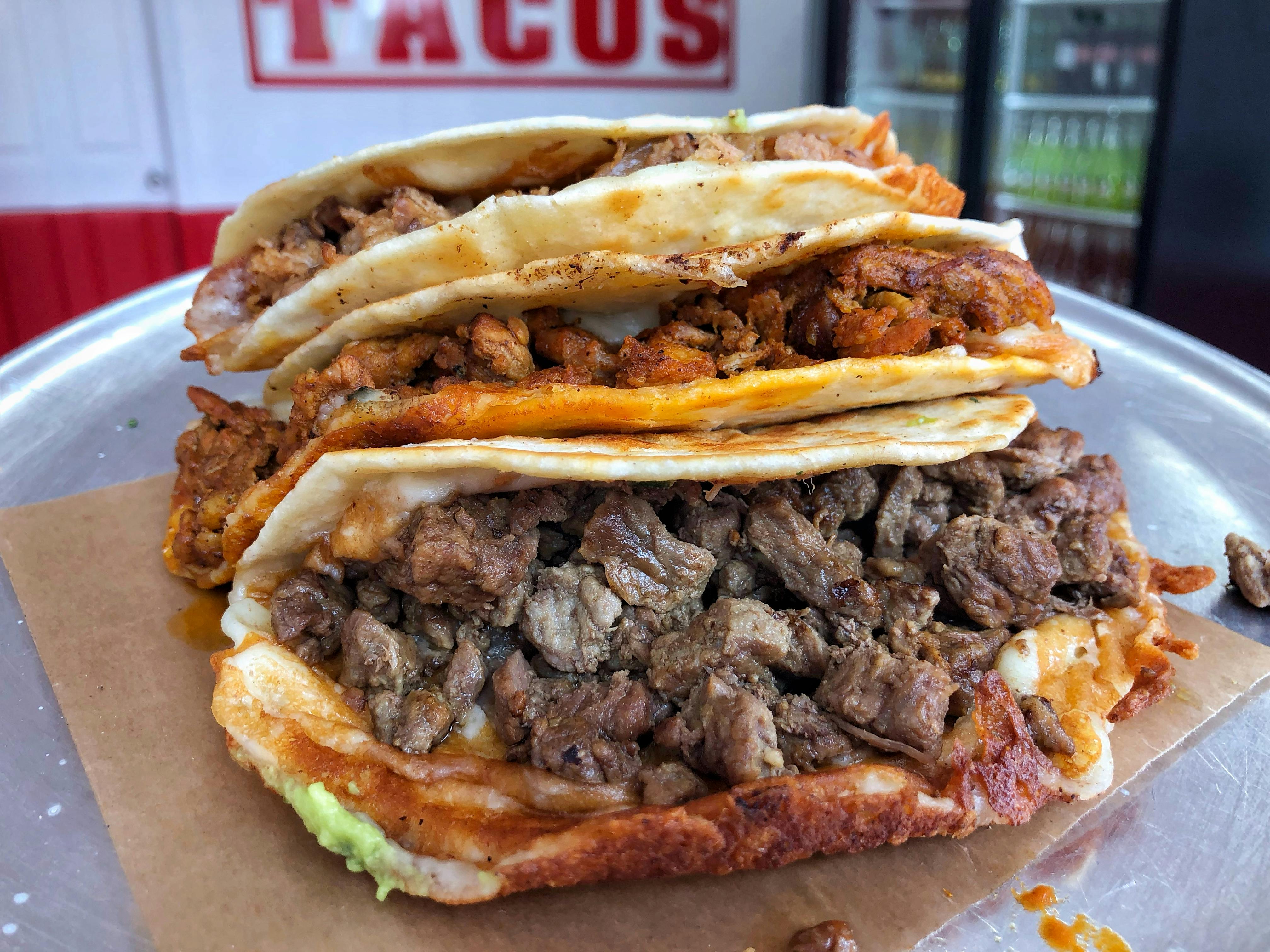 Ever since taking over this corner spot in the Parkdale neighbourhood, Bravo says they have been welcomed with open arms by the community. The support has been felt throughout the process of opening and they're appreciative of it all. They have plans to open more locations in the future as well. But for now, they are savouring the accomplishment of this new venue. Find them at 616 Gladstone Ave, from Tuesday to Sunday, from 12 p.m. to 9 p.m.