Photographs by Amanda Biffis
If you've ever been to Amsterdam, more specifically the Canal District, you might have noticed that a majority of the windows on the first floor allow you to peer into secret bars and pubs located a few steps down from street level.
This was the inspiration for restaurateur Robin Wynne's newest spot, XXX, located steps below Little Sister on Portland Street. There's no street-side signage, so the only way to guarantee you're in the right place is by locating the bright red 'XXX' neon sign a few steps down and to the right of the main entrance.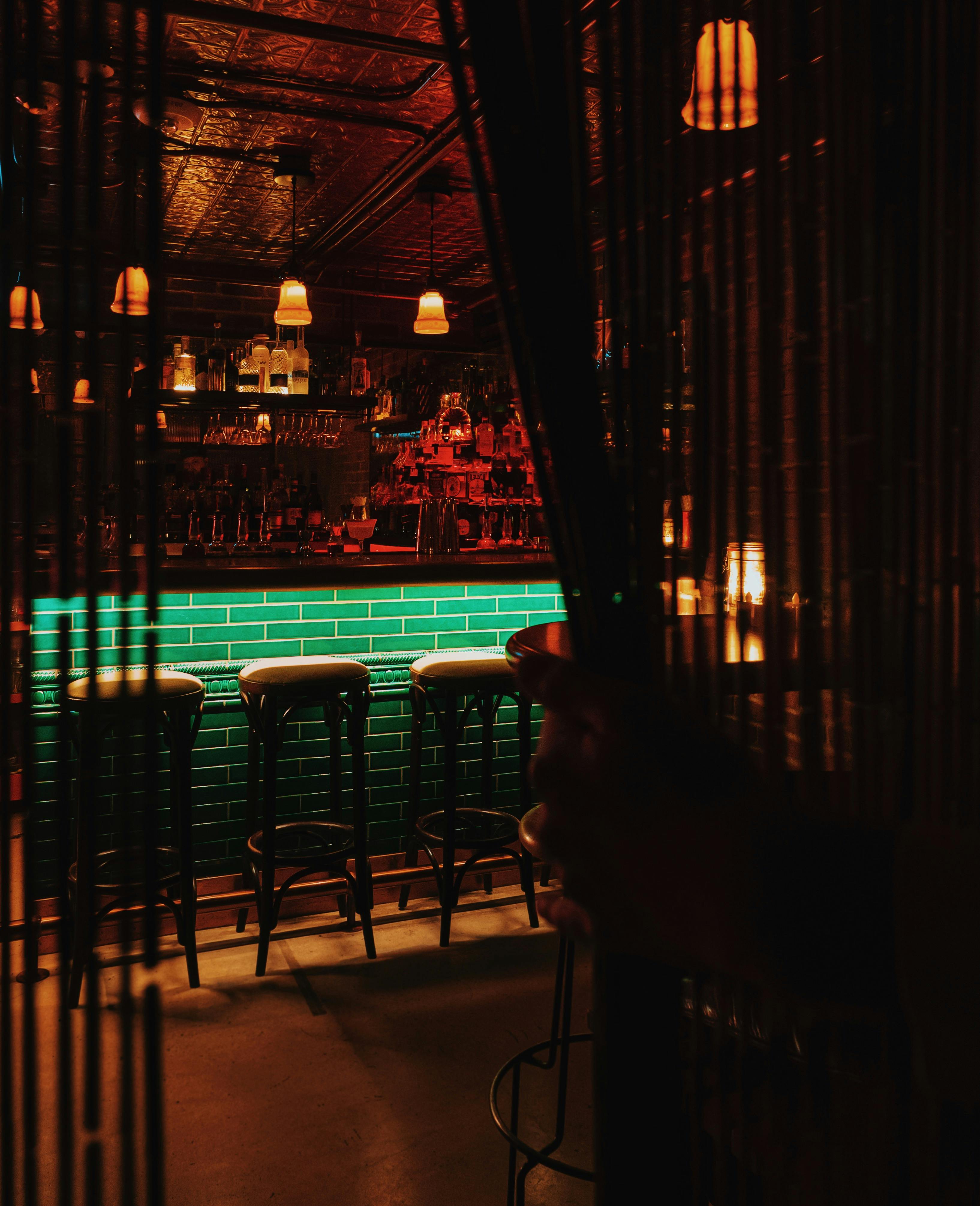 In creating the concept for XXX, it was imperative for Wynne to develop an idea that would be very different from Little Sister, which has become known for its delectable Dutch-Indo fare. The food menu has been designed to satisfy those looking for a late-night craving and is paired with some intricate cocktails to wash it down with class.
Wynne says, "We use a bunch of Indonesian ingredients in the cocktails upstairs, stuff that works well with the food. Whereas down here, we are focusing on being experimental and pushing the boundaries of cocktail making. We want to challenge ourselves as bartenders and go after the high-end cocktail experience."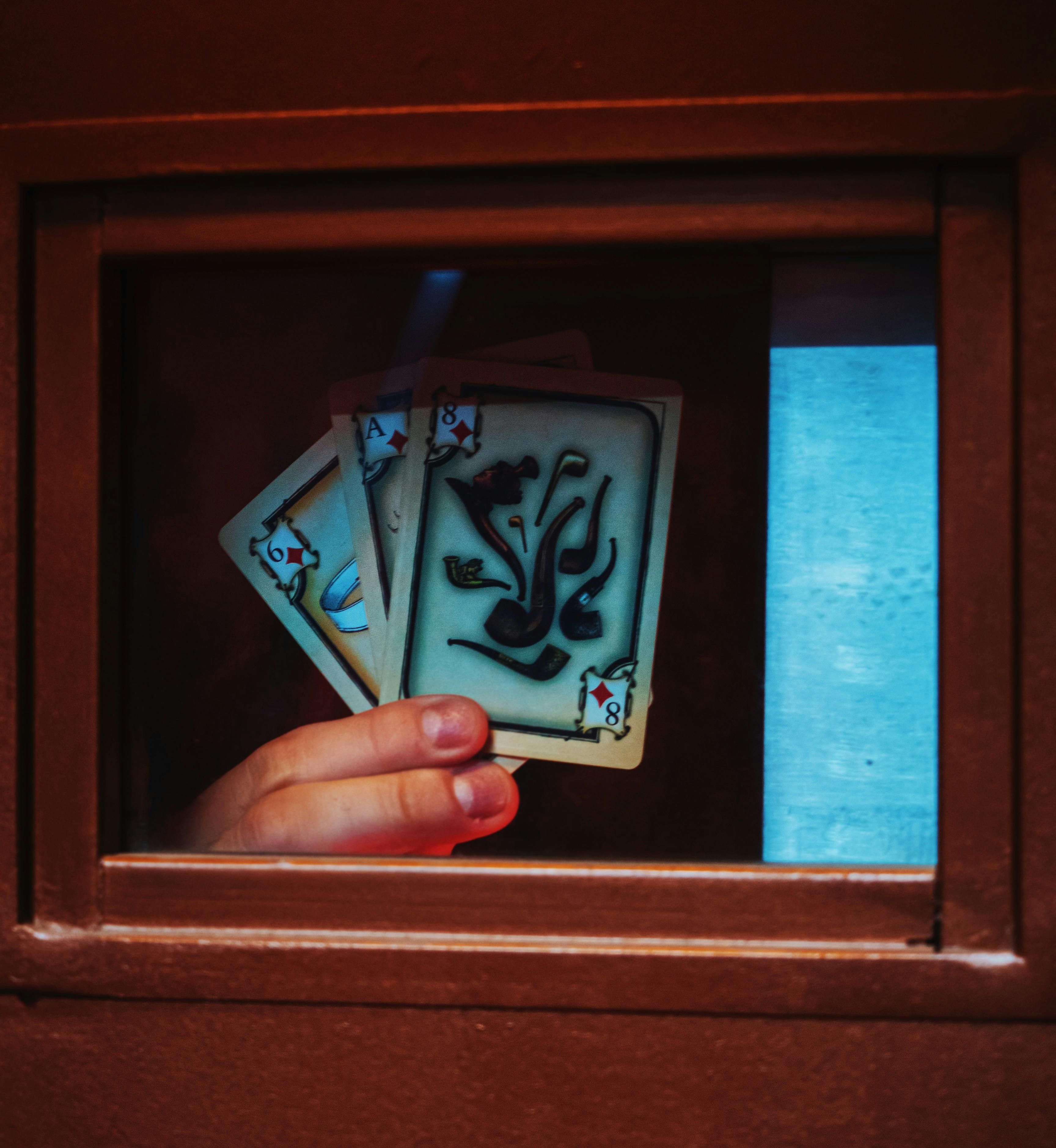 Though hidden, it's not impossible to grab a spot at XXX. With only 16 to 20 available seats in the space, the team does not take reservations but has come up with a card system. Essentially, the upstairs bartender and host at Little Sister work together to gauge how many seats are free downstairs.
Once you've been given a couple of cards from a Little Sister staff member, you'll be entered in the cue to head downstairs to the speakeasy. When there's room, you'll have to flash your cards in front of a little window with a sliding panel, which acts as your password to enter.
Wynne loves the card system; it means the team can curate the room to ensure everyone inside is having the best time possible. He says, "Because of the size of the room, I'm a firm believer that everyone in here is a contributing factor to the vibe. We've got great music, playing mostly 90s hip-hop, new disco, indie dance, so it's important to us that each guest has an unforgettable experience."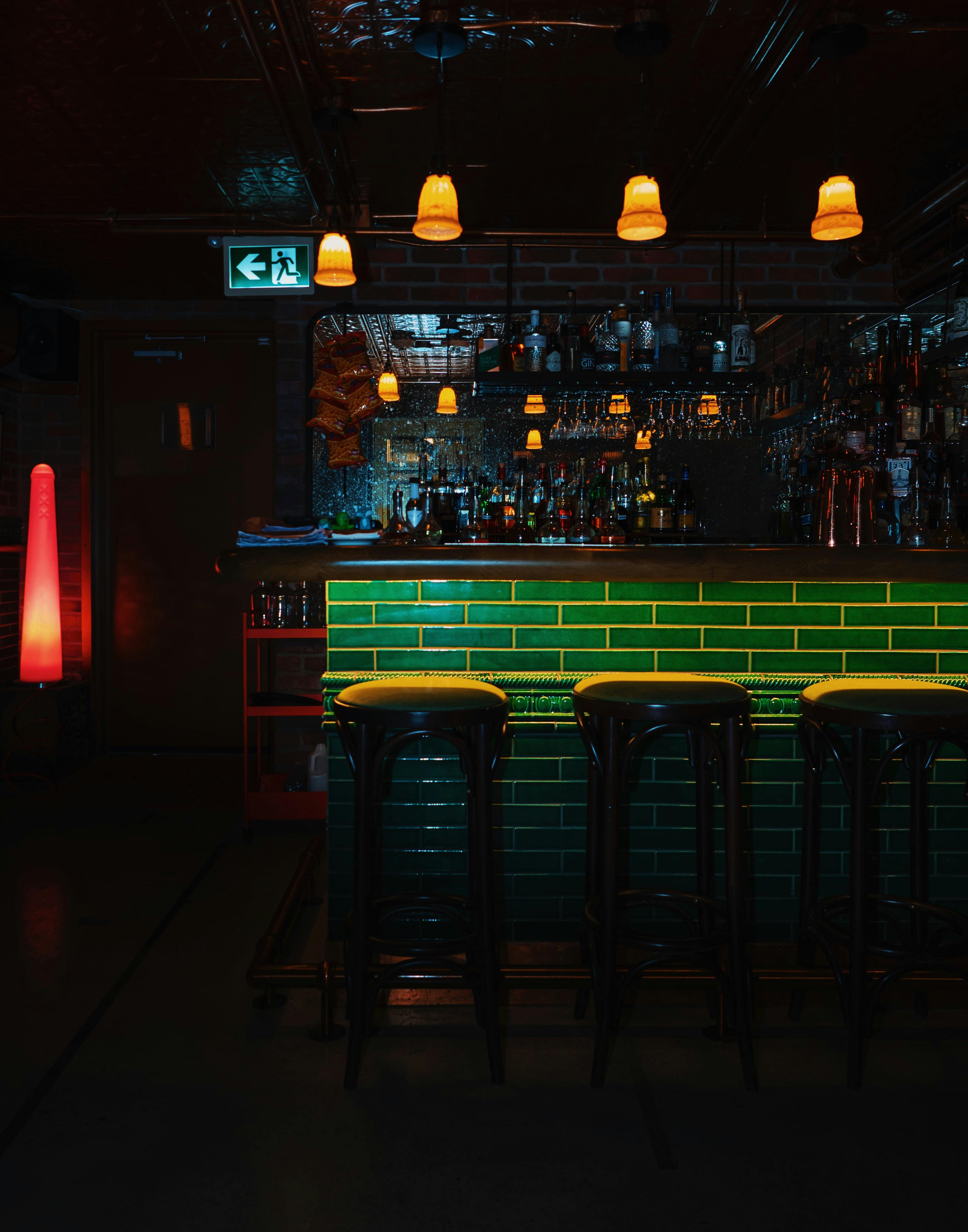 Once inside, the first thing you'll notice is that the space is super intimate, and it's decorated tastefully, with a couple of cheeky touches to round out the Amsterdam-like experience; you'll know what we mean when you see them.
A few high-top tables with leather banquettes line the back wall, which boasts paned windows and industrial-style cement. Exposed brick line the sides with a couple more tables nestled in for a cozy spot, putting you right in the centre of the action.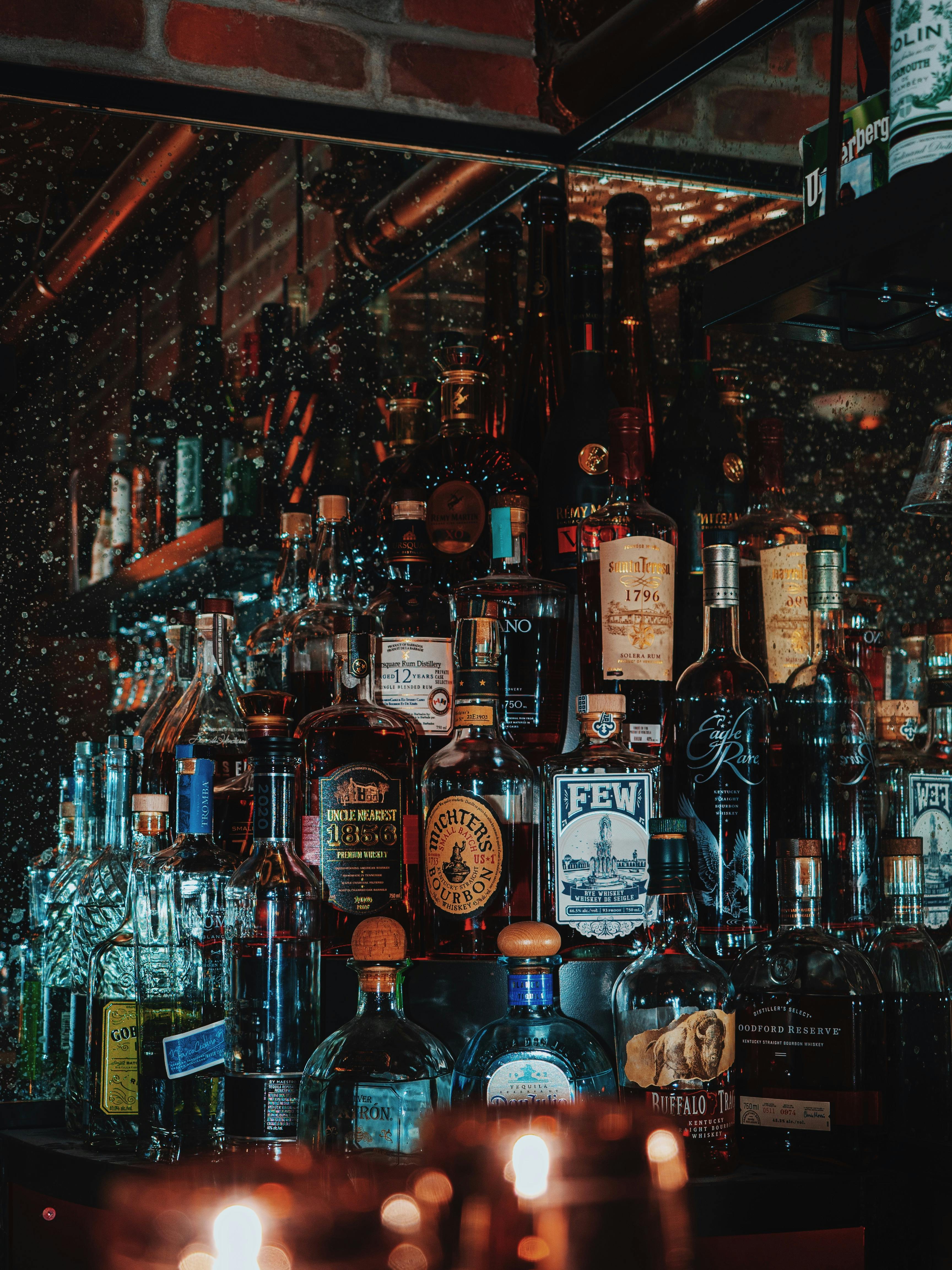 Lined with an impressive amount of bottles, glassware, and an eye-catching speckled mirror is the magnificent corner bar area, where all the magic happens. Sleek green tile and exposed piping anchor the bottom, while four leather bar stools act as the perfect viewing point for those who like to peer in on the cocktail-making action.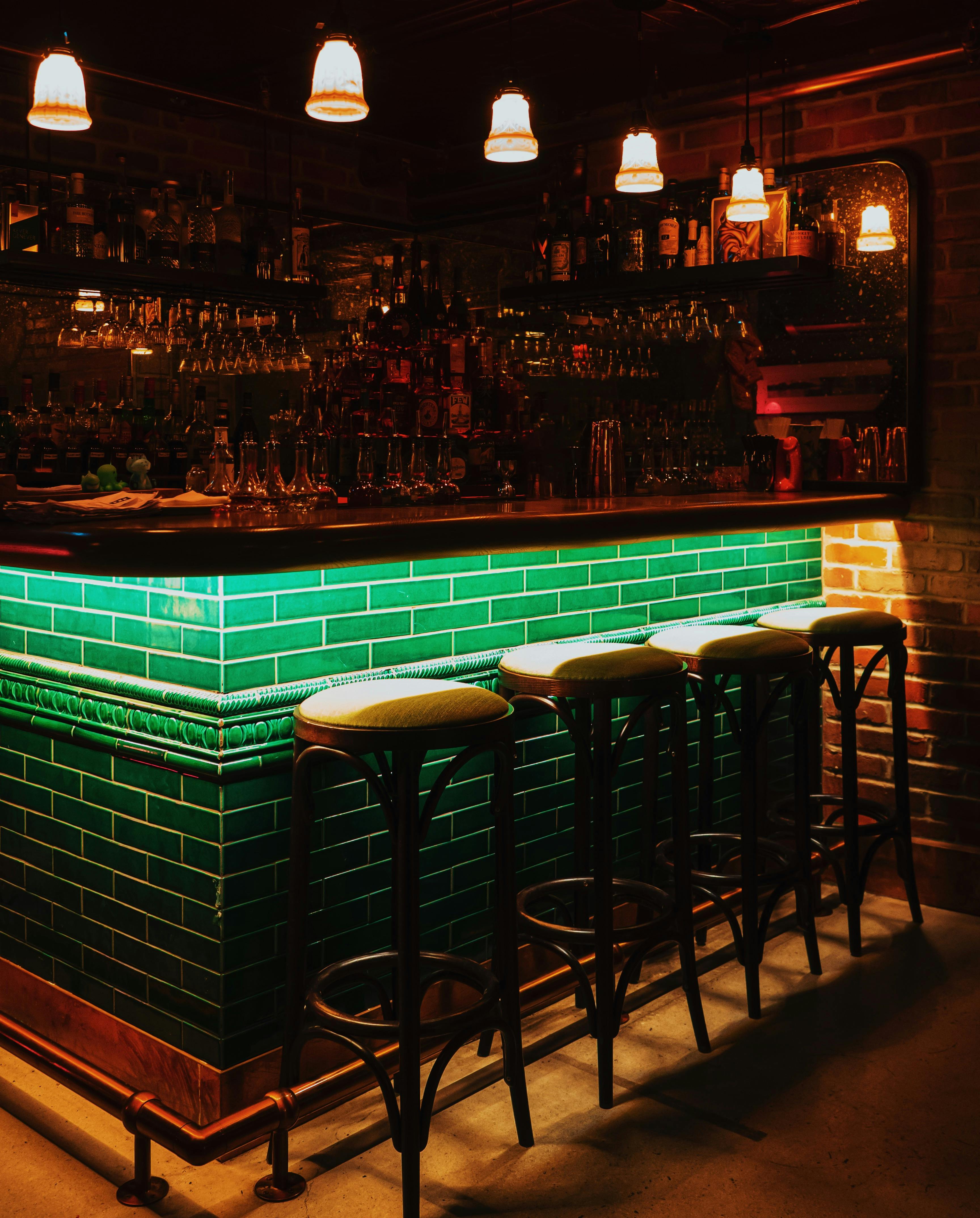 Their bartenders are trained up to whip out intricate cocktails all night while paying close attention to detail along the way. Mixologist and soon-to-be sommelier, Stevie Stewart, is one of their main bartenders and is thrilled to have been able to contribute to XXX's unique cocktail menu.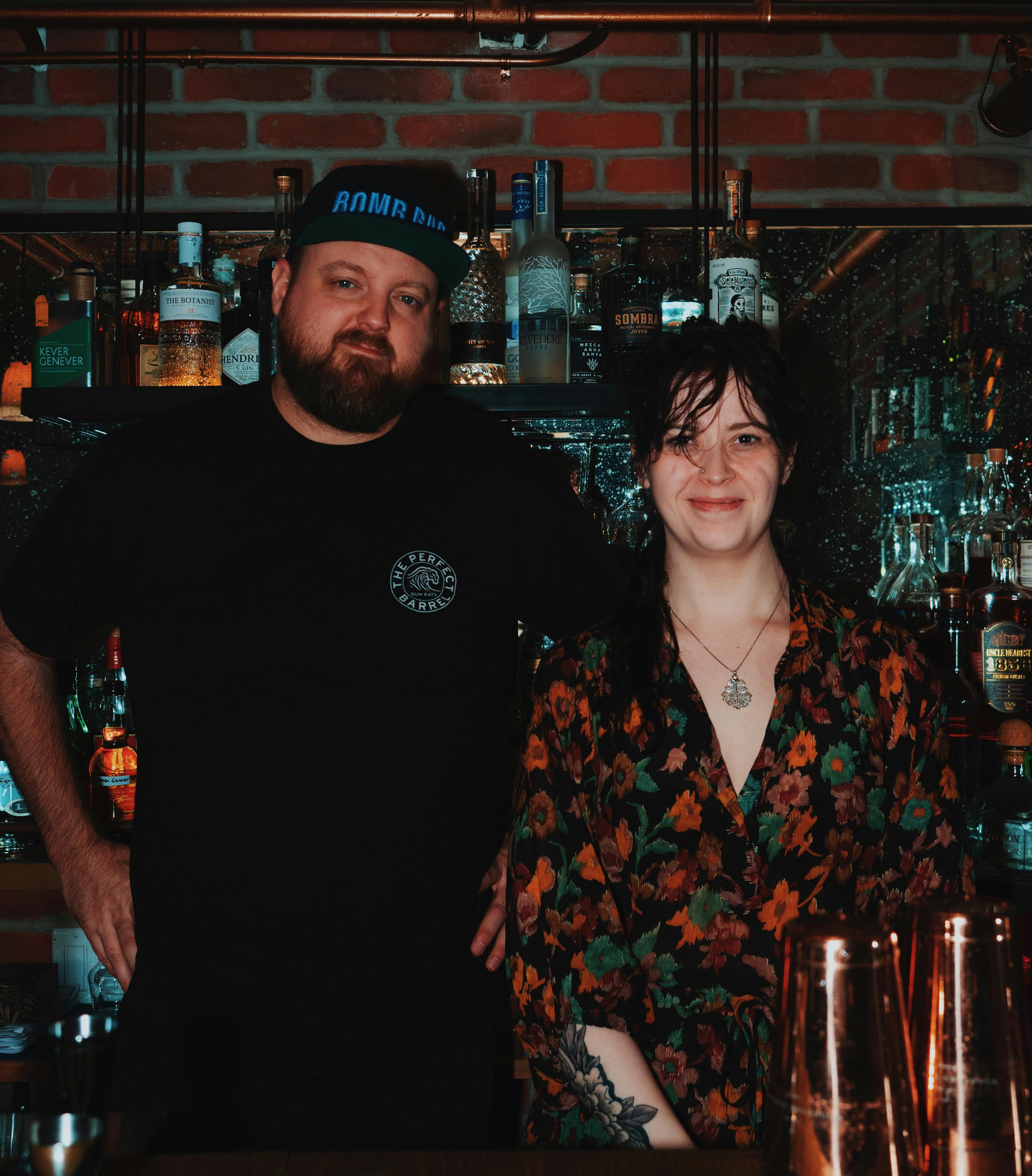 Robin Wynne and Stevie Stewart.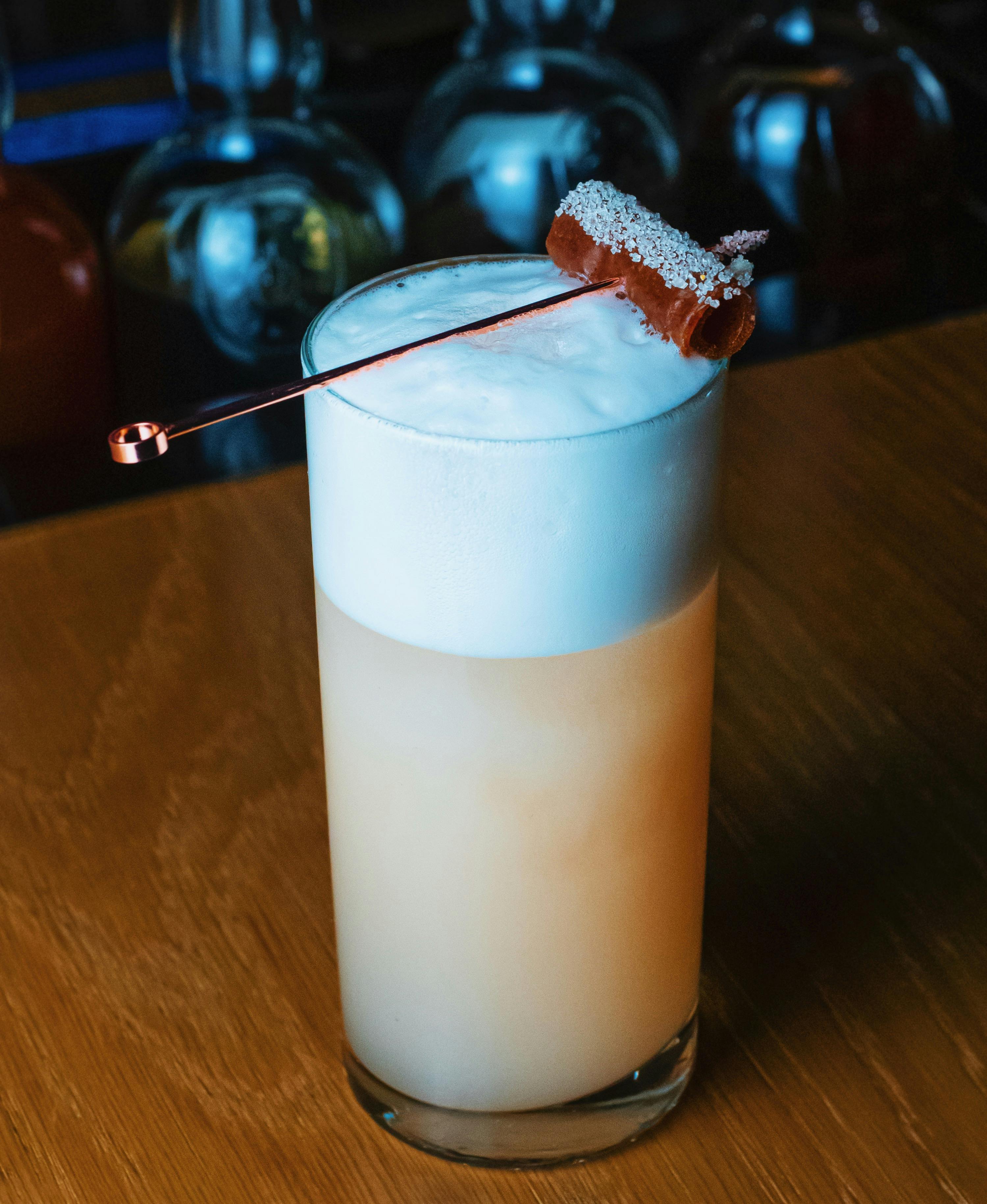 Beginning with the Sierra Montana Fizz, a creamy and fluffy concoction made with Sombra Mezcal, rhubarb liqueur, Dillon's Absinthe, grapefruit, lime, house orgeat, Peychaud's, and soda.
The Sombra Mezcal hails from the Sierra mountains in Mexico and adds a nice smokey note to the cocktail. The house-made orgeat brings forward notes of fruit and nuts and pairs beautifully with the accompanying 'fruit-roll-up' garnish that has been dipped into a grapefruit-citrus sugar.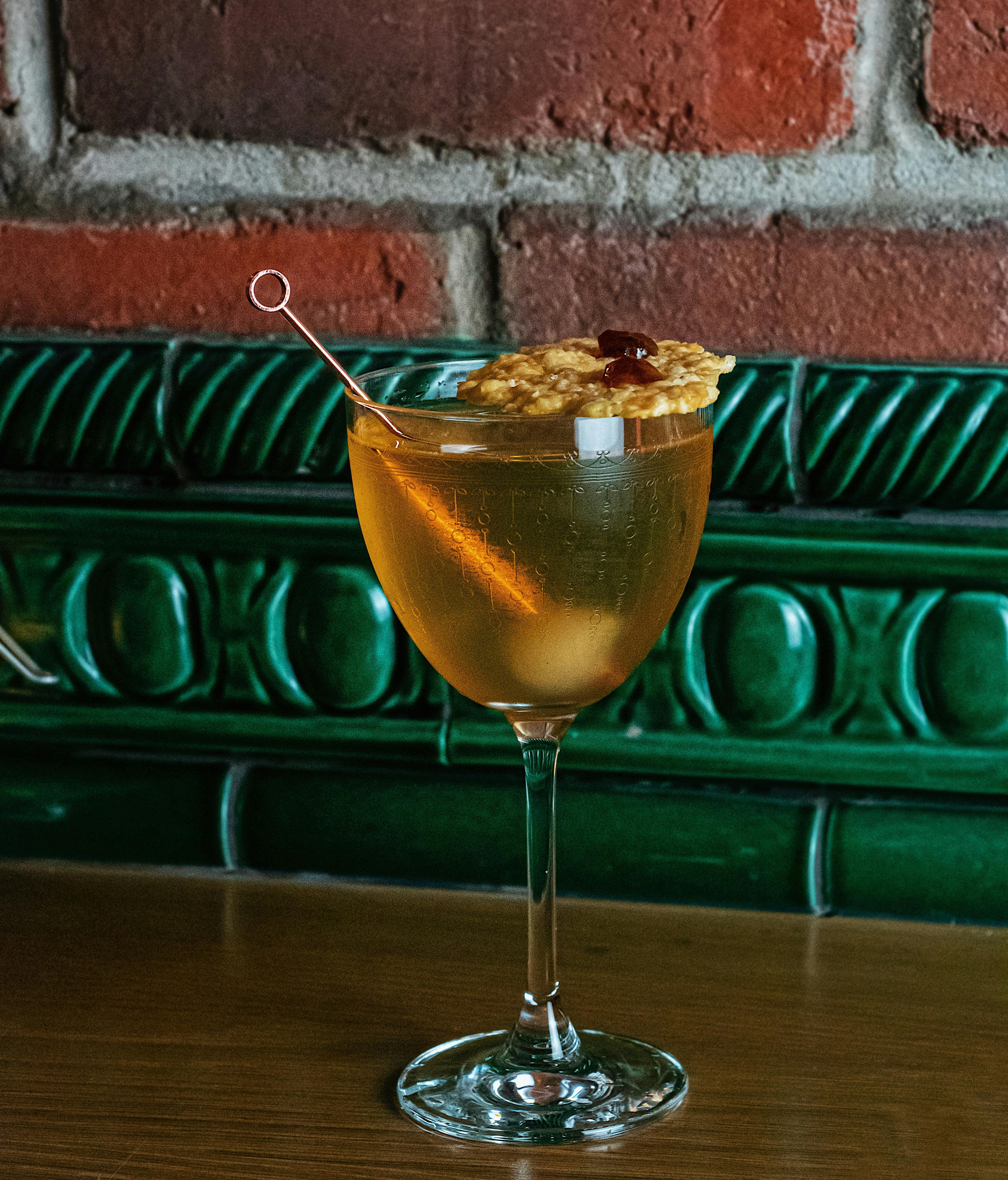 For the dirty martini lovers, sip on the Sabor Bomb, a delicately crafted beverage with an immense amount of umami flavour. Intense, bold, and savoury, this cocktail is made using black garlic-infused Grey Goose vodka, truffle Dolin vermouth, and Truffled Worcestershire salt. Served with a torched parmesan Fino sherry crisp, and caramelized onion jam, it's crucial to pair each sip with a bite of the crisp for that full-bodied umami flavour explosion.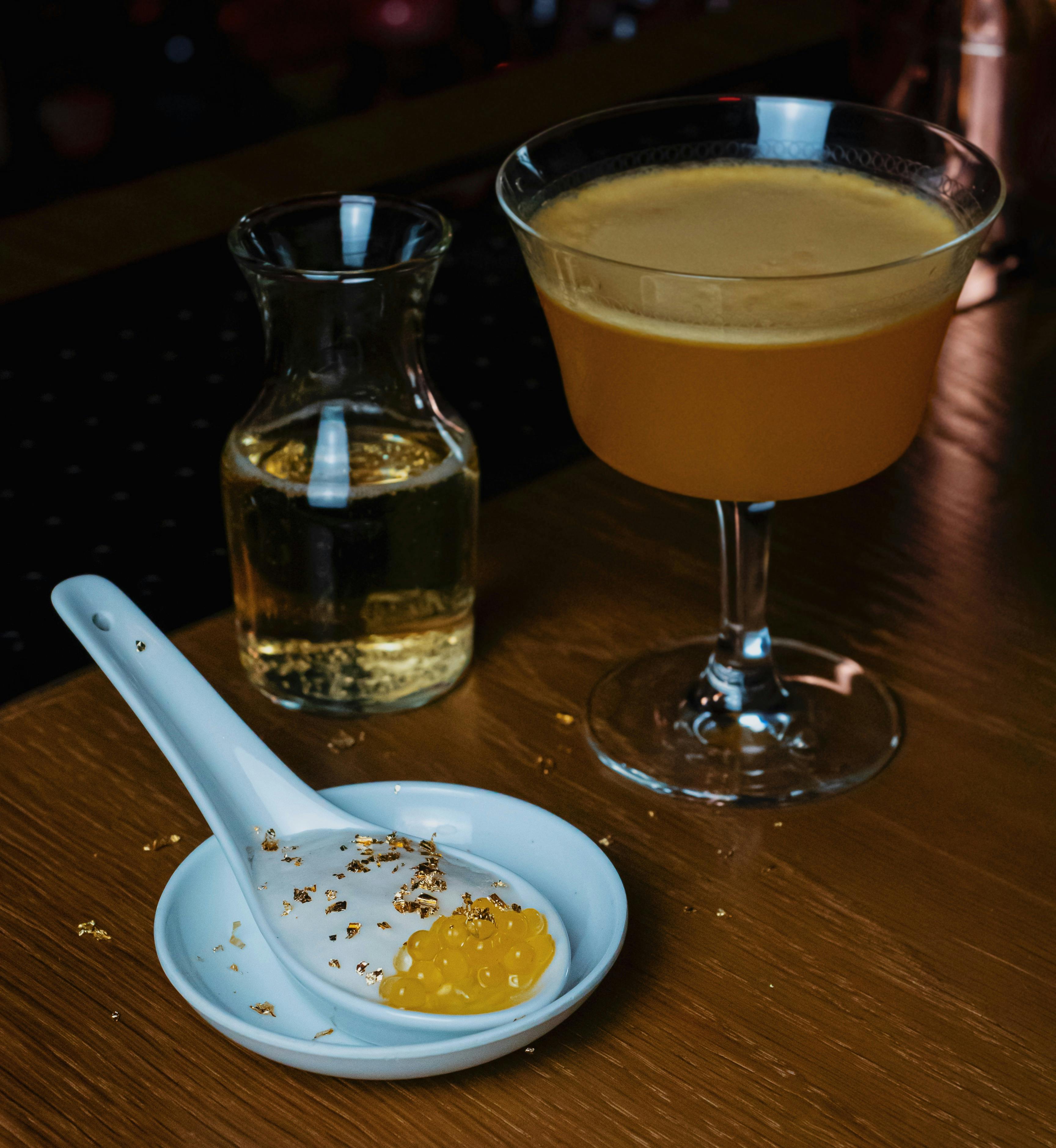 The XXX is a deconstructed tribute and reimagining of the classic British Porn Star Martini. Calling for Grey Goose Citron, Alize yellow, St. Germain Elderflower, passionfruit, lime, vanilla, mixed peppercorns and a side of sparkling Brut, this beverage is an all-around experience. The side spoonful of vanilla foam with yellow pearls amalgamates the dryness and sweetness from the Brut and the XXX, while the edible gold will make you feel like pure royalty as you double fist and sip your worries away.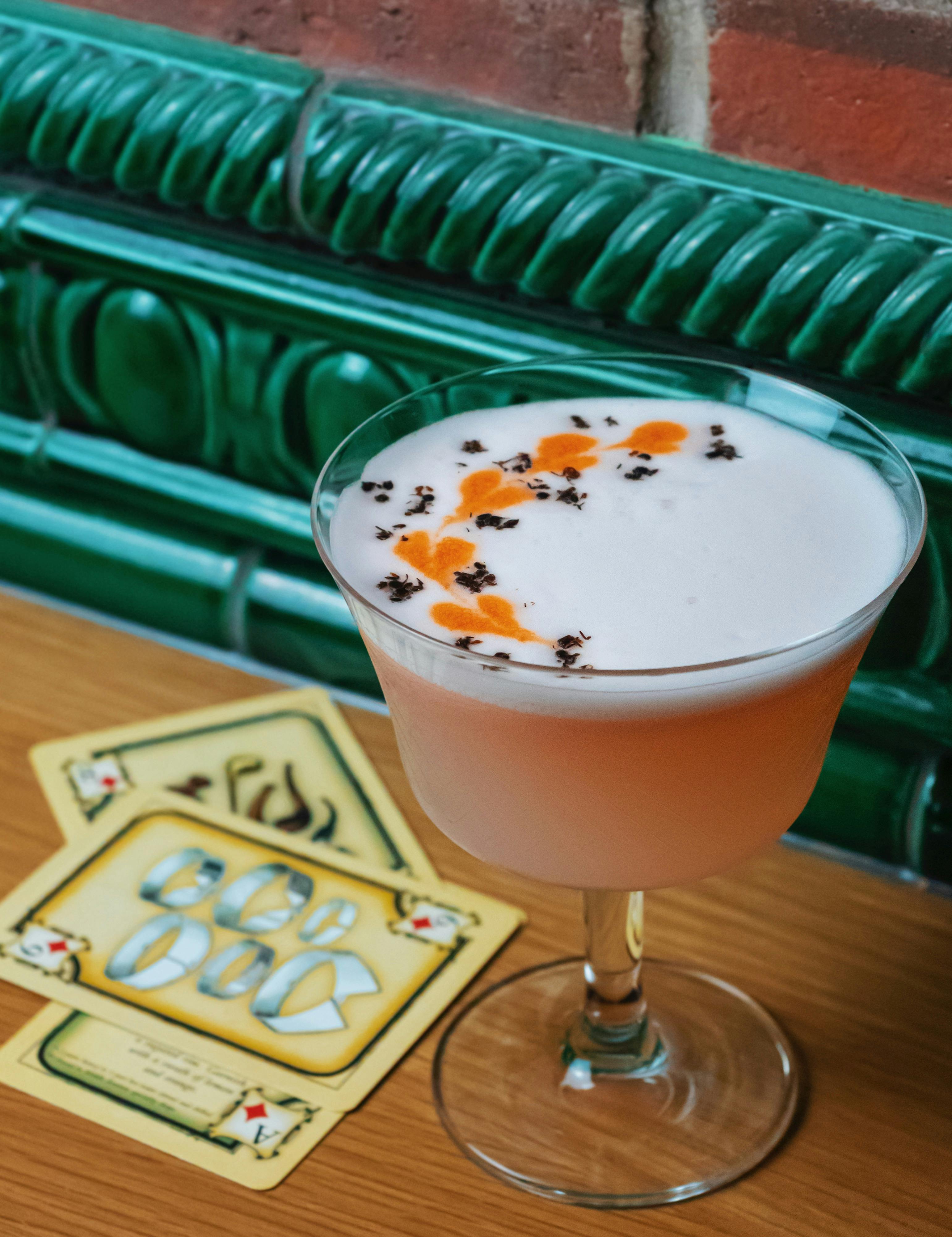 You've never had a cocktail like this before. Presenting the Ants on a Log, Toronto's only cocktail incorporating all South American ingredients, including the use of black ants. Reminiscent of a pisco sour, this bev calls for Pisco Gobernador, Cachaca, guava cordial, guanabana (Venezuelan sour salt), lime, lemon, black ant tincture, egg white, Peychaud's bitters, and South American Black Ants for garnish. No need to fear the ants; they add an incredibly unique burst of lemony flavour and compliment the Angostura 'log' they sit on.
To give back to the city's cocktail community, Wynne has pulled the expertise from some of Toronto's most significant mixologists, and has brought on the likes of Dave Mitton (Global Ambassador of Canadian Whisky Pernod Ricard), Sandy de Almeida (The Gladstone Hotel, The Drake Hotel, Paris Paris) and Michael Webster (Bar Raval, Bar Isabel, Pretty Ugly), to help create unique cocktails, which also live on the XXX menu.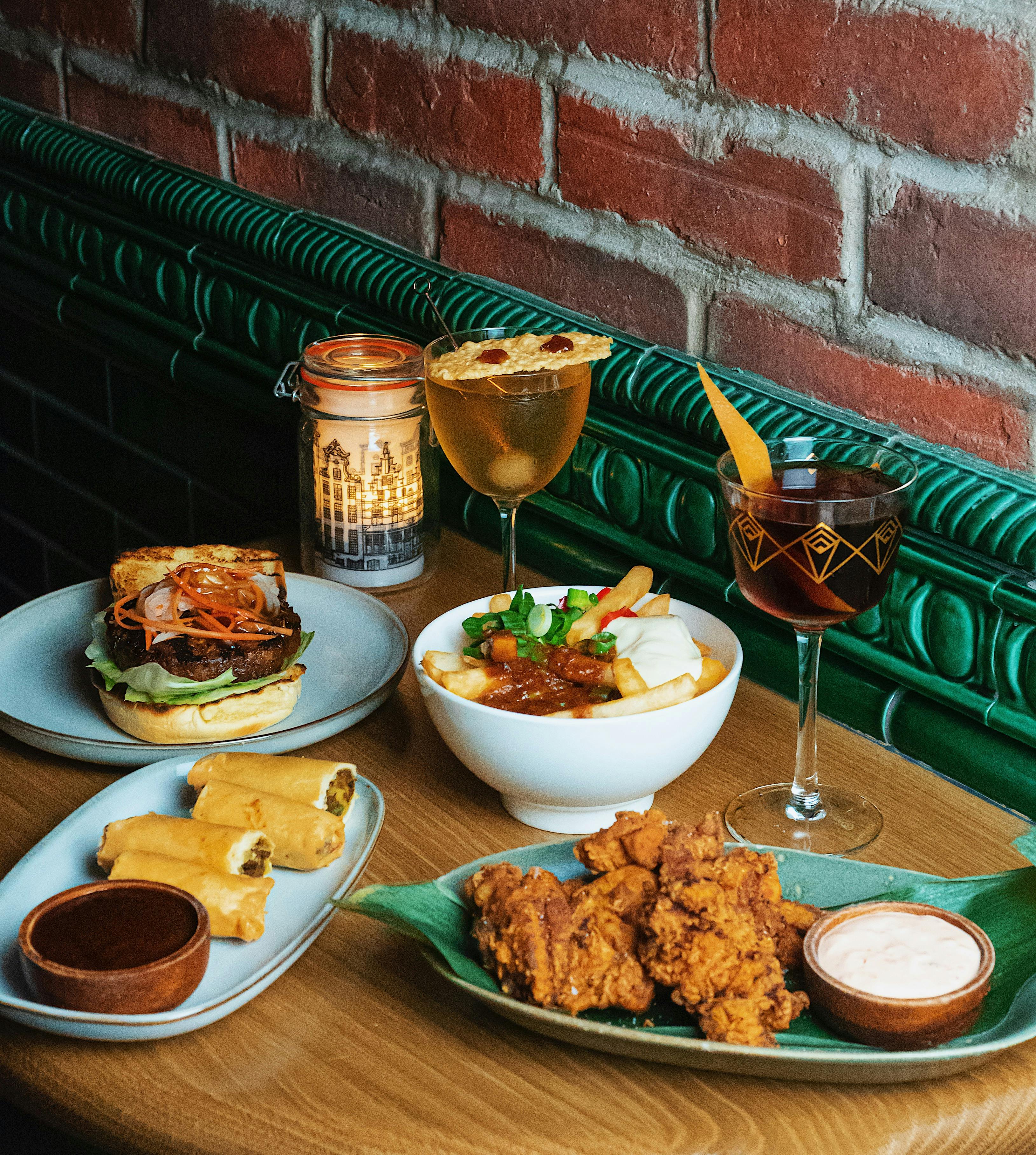 Though cocktails are certainly the star of show, the bar bites are crafted with the utmost care and are certainly noteworthy on their own. The War Frites come toped with pickled chili, green onion, mayo, and peanut sauce, bringing Dutch and Indonesian flavours together in all the right ways.
The Indonesian Fried Chicken bites are oh-so crunchy on the outside, tender and savoury on the inside, and are served with spicy sambal mayo for dipping. Be sure to also snag the Lamb Lilit Burger (ground lamb with Balinese spiced mayo, pickled carrots, curry ketchup) and the Lumpia (Jakarta spiced beef spring rolls with tamarind sauce).
XXX is located below Little Sister at 102 Portland Street, just north of King Street West. The speakeasy is open Thursday - Saturday from 7 p.m. to 1 a.m. for walk-ins only. The bar can be booked out for private functions and events by contacting the team on the Little Sister website. Keep your eyes peeled on their Instagram, where they will announce all upcoming trainings and seminars, like how to make the perfect Manhattan, Gin 101, wine education classes, and more.