Nihao Dumplings specializes in pan-fried dumplings with a crispy lattice-like layer at the bottom.
Located right in the heart of Chinatown, this fast-casual restaurant does steamed and pan-fried dumplings, along with other classic Chinese dishes, all at an affordable price.
"Nihao", which translates to "hello" in Mandarin, is the business's way of welcoming customers into their store and sharing their food with the rest of the city. Whether familiar or new to Chinese cuisine, partners Devin and Ming hope to connect, communicate and form friendships with customers through their food.
The Space: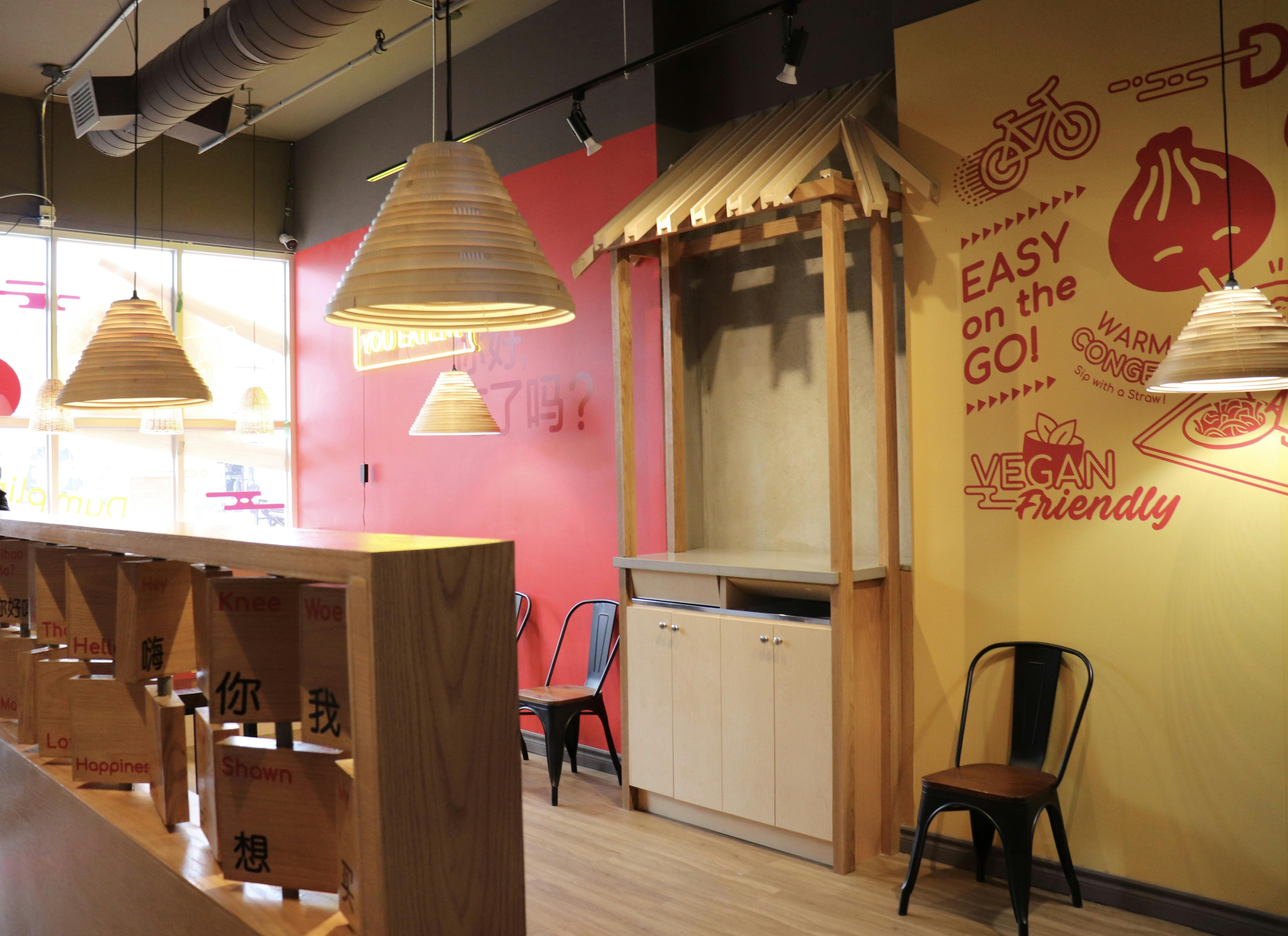 The restaurant's layout is designed primarily for takeout where customers can easily walk in, order and grab their meal within minutes.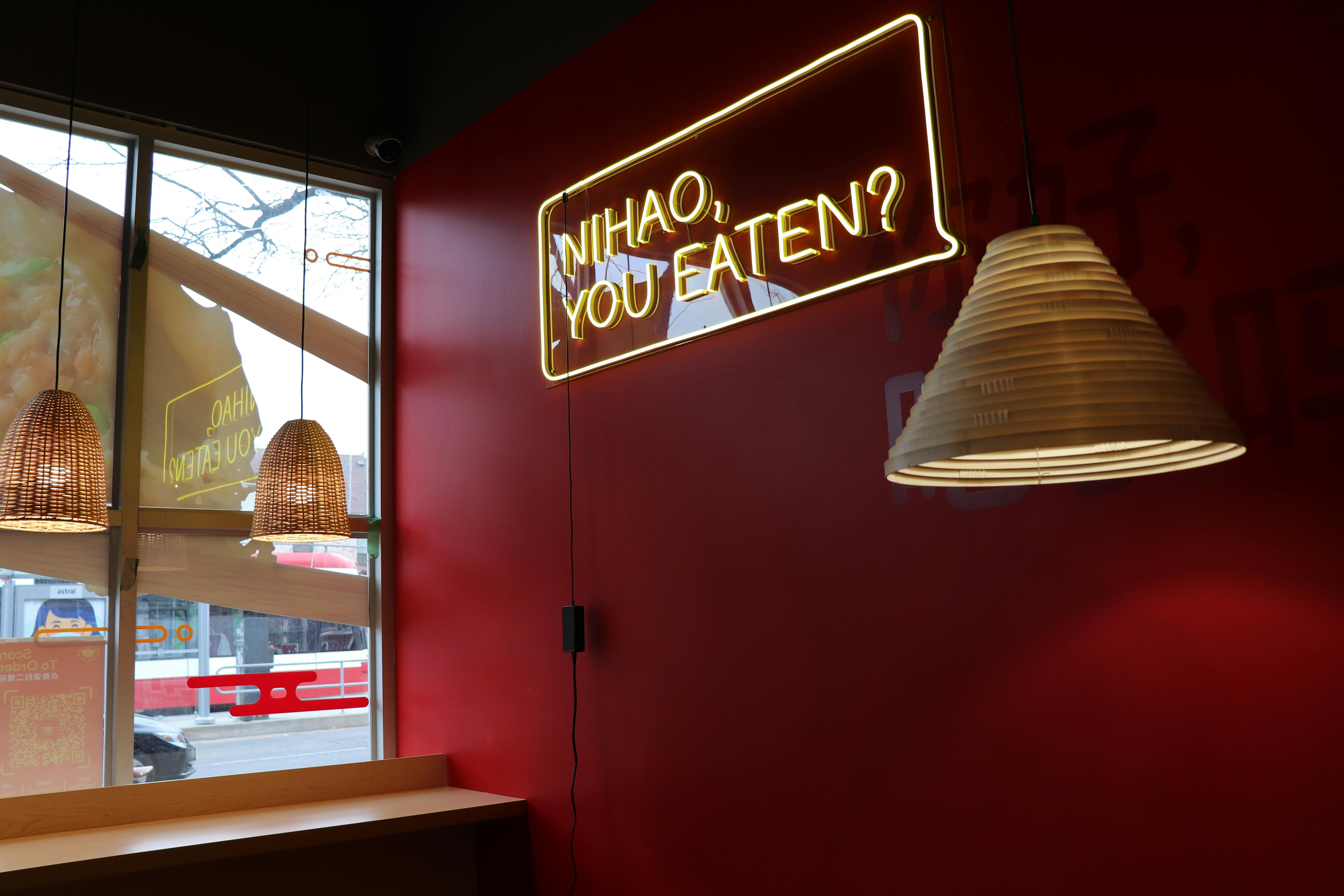 A yellow neon sign makes the space a whole lot brighter, in addition to cute wall art and rotating boards with Chinese characters.
The Food: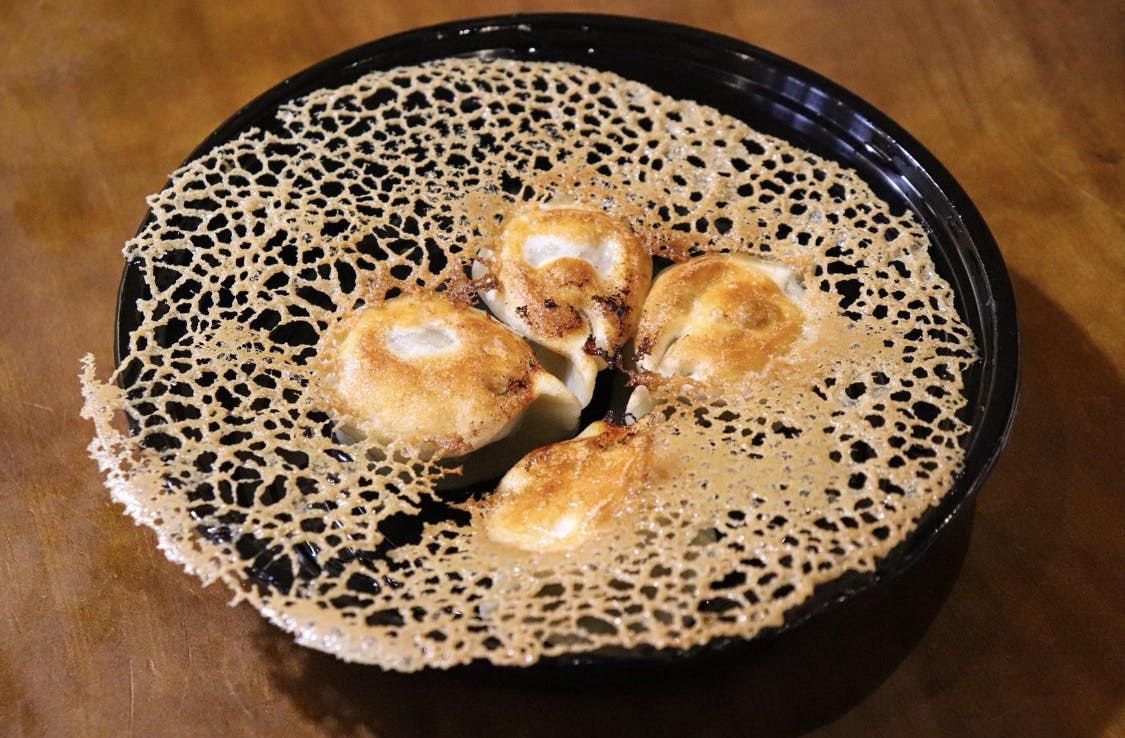 Pan Fried Pork Dumplings.
While dumplings are their specialty, they also have congee, soup, noodles, side dishes and dim sum items like Shanghai soup dumplings and shumai. Each menu item will cost you less than $10, including their combos, with prices starting as low as $1.99.
Dumplings are made fresh in-house and come in two styles (pan-fried and steamed) and three sizes (4, 8 or 12 pieces). Four types of fillings are available, which include chicken, pork, beef and tofu.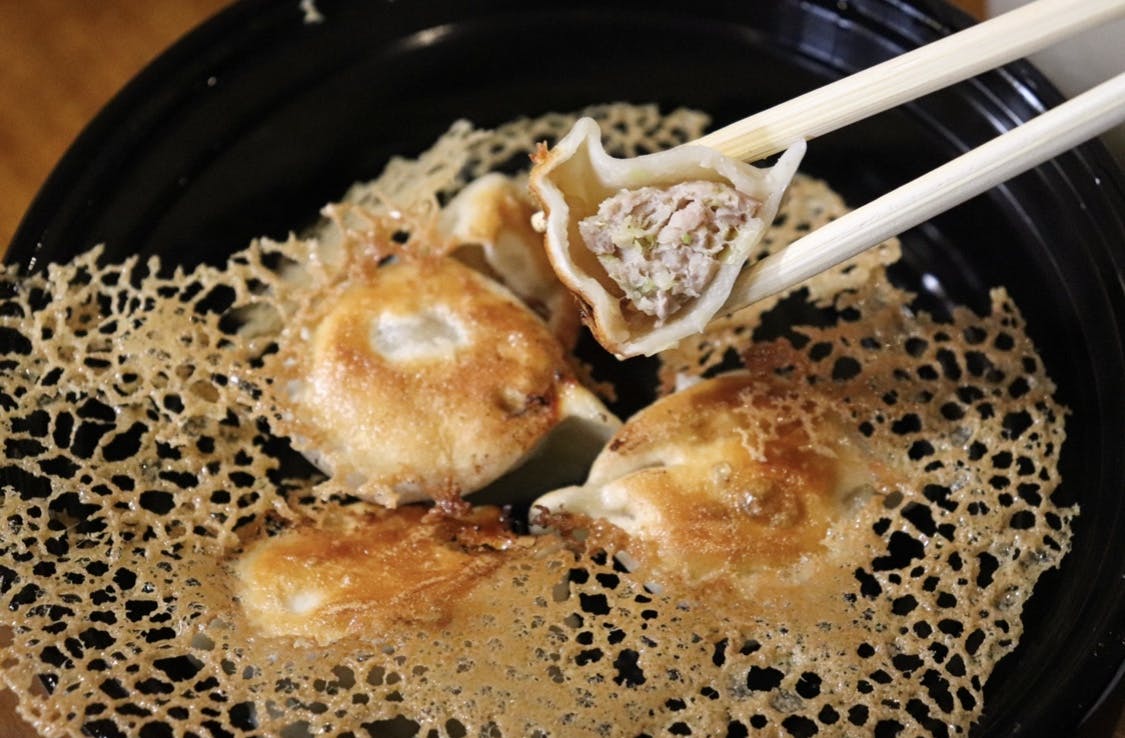 Their classic pan-fried pork dumplings are filled with pork and cabbage. They're nice and crunchy, thanks to the dumpling's crispy skirt.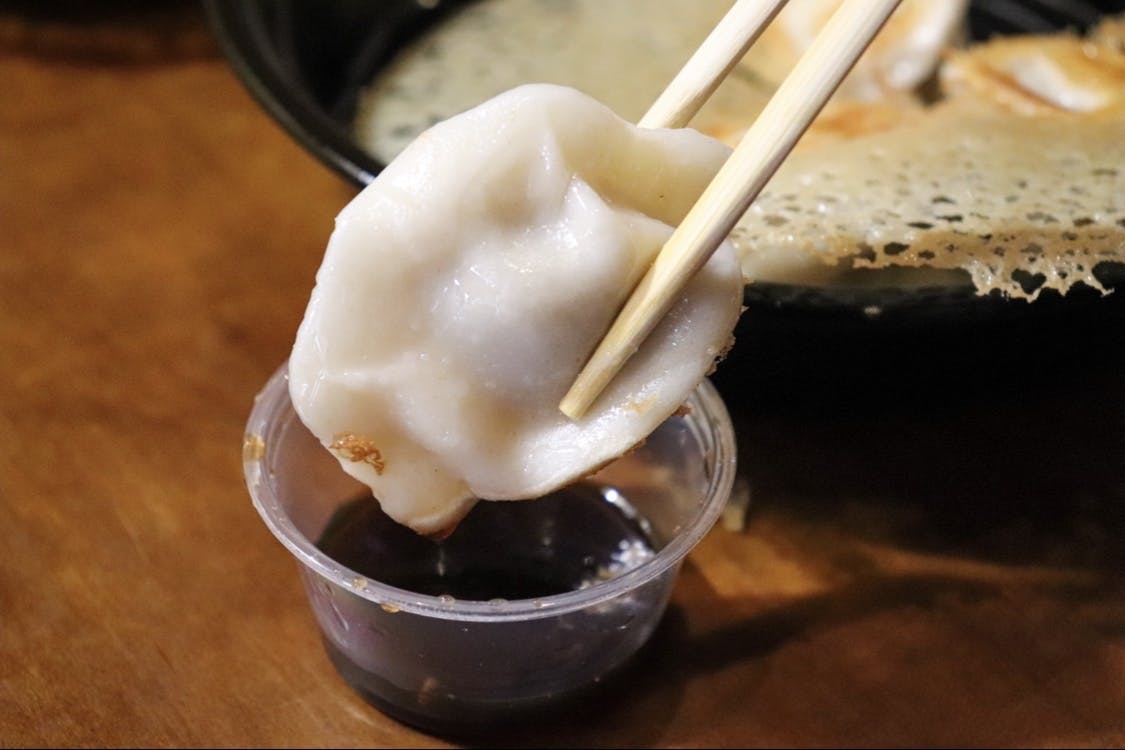 The same thing goes for their Chicken Dumplings that are filled with 100% chicken breast and mushrooms.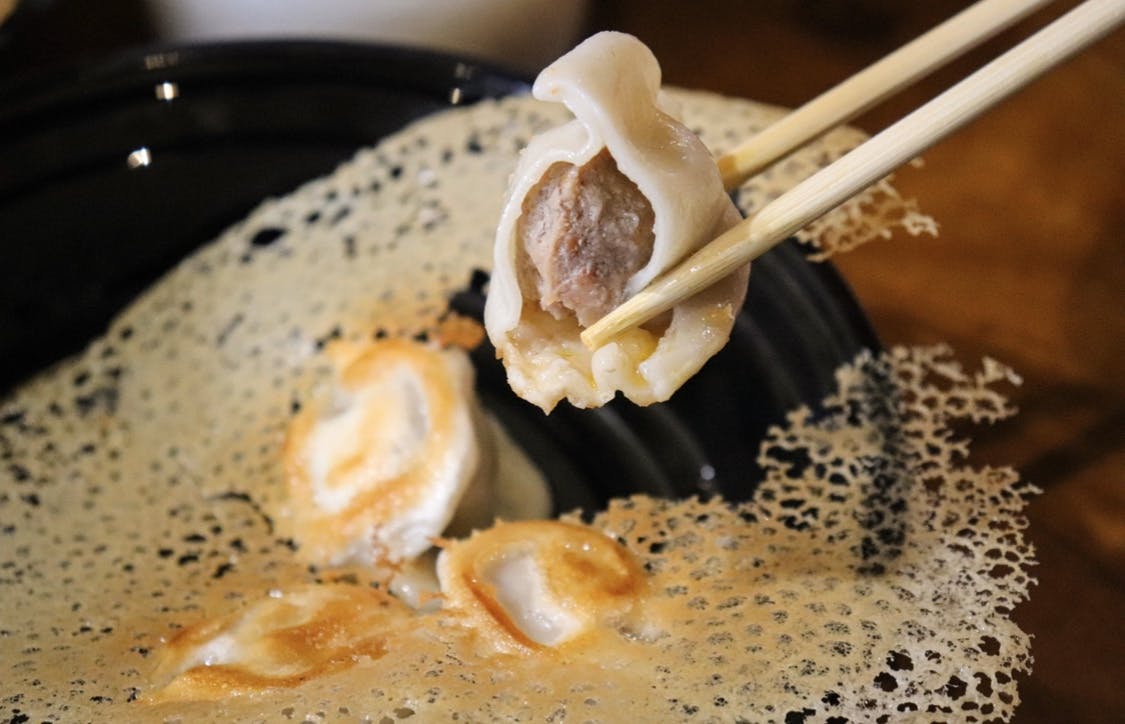 Their beef dumplings are also a great option and are stuffed with beef and carrots.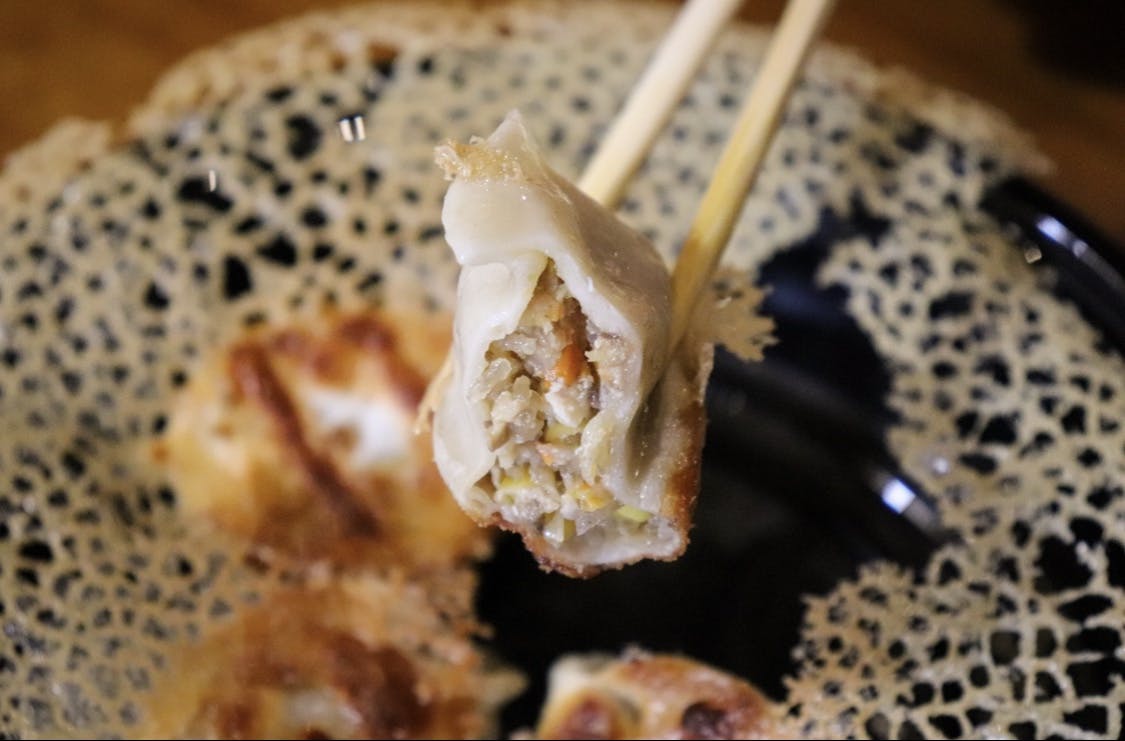 An all-vegetable tofu dumpling contains a mixture of tofu, green peas, corn, mushrooms and potatoes.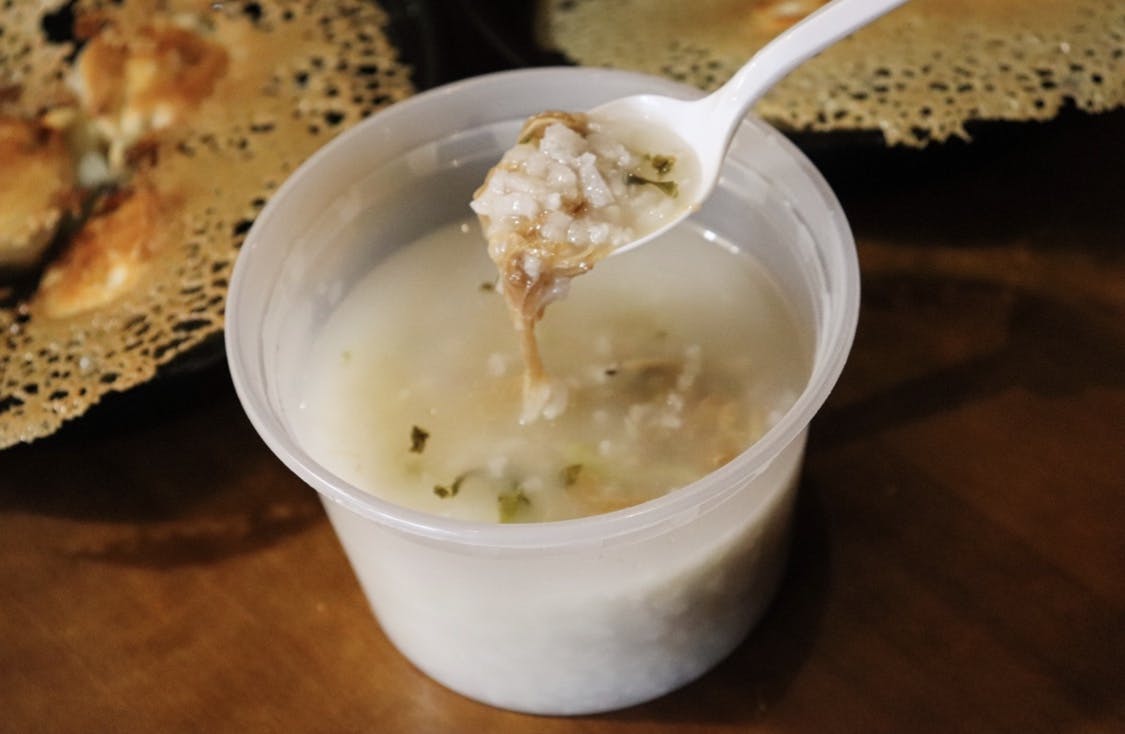 There are three kinds of congee to choose from, like their salty meat floss congee ($1.99) that's topped with dried meat floss.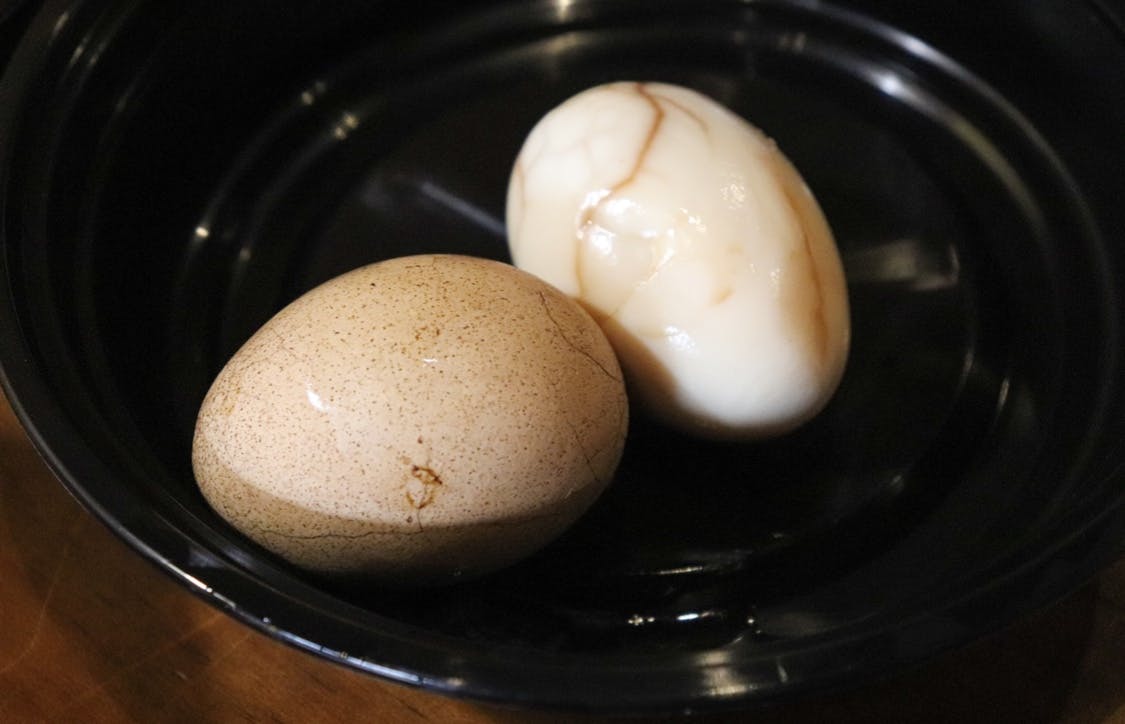 Add a side of their soy tea egg ($1.99), which is a slightly cracked boiled egg that's boiled once more but in tea and spices. The cracked eggshell is what produces a marbled effect on the egg.
Nihao Dumplings is open for takeout and delivery.