In a city where salmon, cod, and seabass dominate menus and appetites, Affinity Fish prefers to swim against the current. Ask for any of those familiar saltwater species here and you'll likely be disappointed. But if you're looking for something new, then you couldn't have come to a better place.
With laser focus on sustainable sourcing, Affinity Fish is solely dedicated to supplying freshwater fish caught in Ontario's own Great Lakes. Through the intricate technique of ikejime followed by controlled dry-aging, Toronto chefs Matthew Taylor (Sakai Bar, Actinolite, Shoushin, Restaurant Pearl Morissette) and Jon Klip are turning the tide on our province's lake species.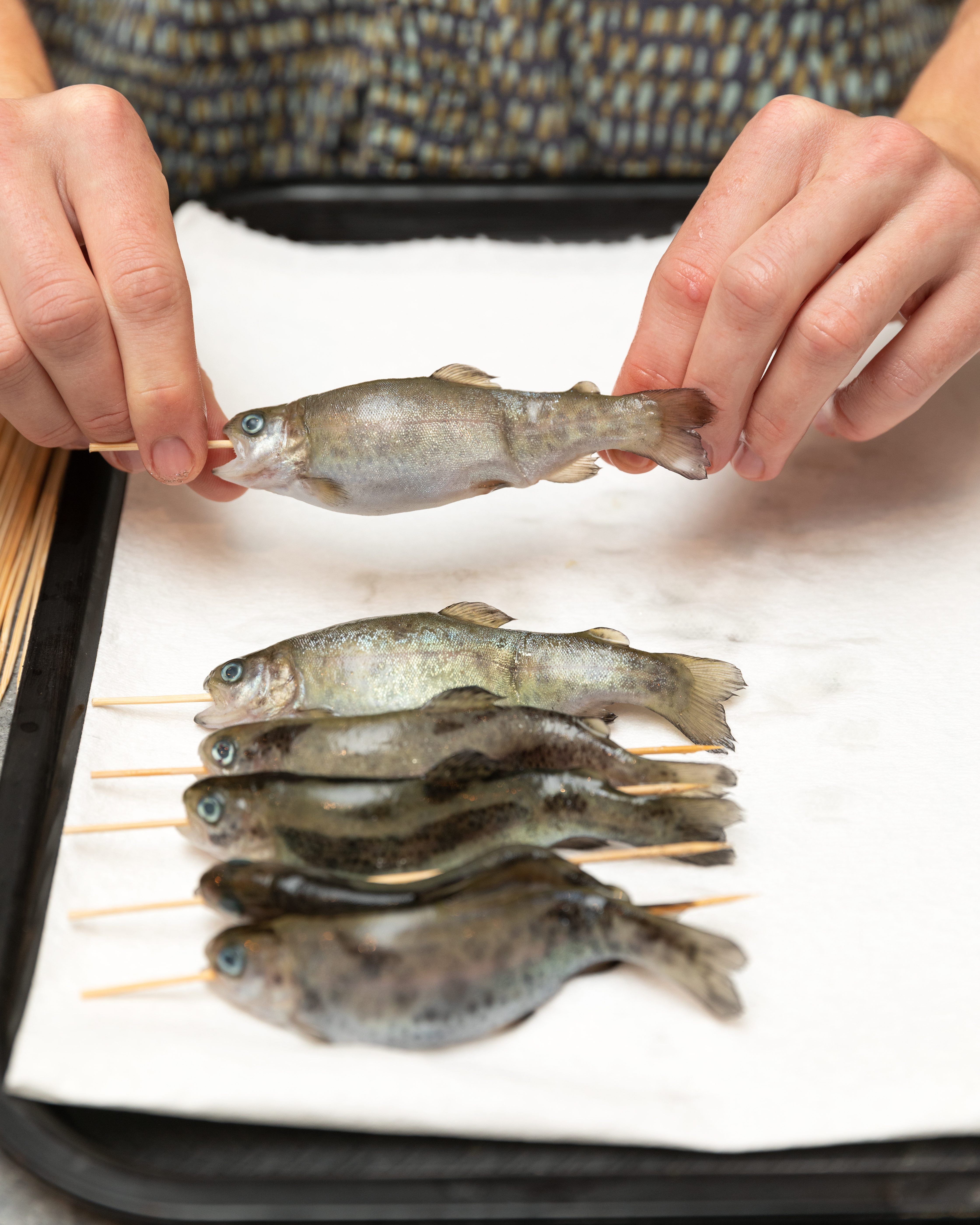 "There's still a stigma around it. People turn their noses up at lake fish," says Taylor. "But that's just because they've never had good lake fish."
When it comes to high-end seafood, the scale tends to be tipped toward those imported from Japan, Scandinavia, or New Zealand. While Eastern Canada also makes it to the list, you'll rarely see Ontarians enjoying fish from their own region.
"We live so close to bodies of water," he notes. "Why do you never see lake fish in Toronto? And even if you do find it, why is it always in horrible condition?"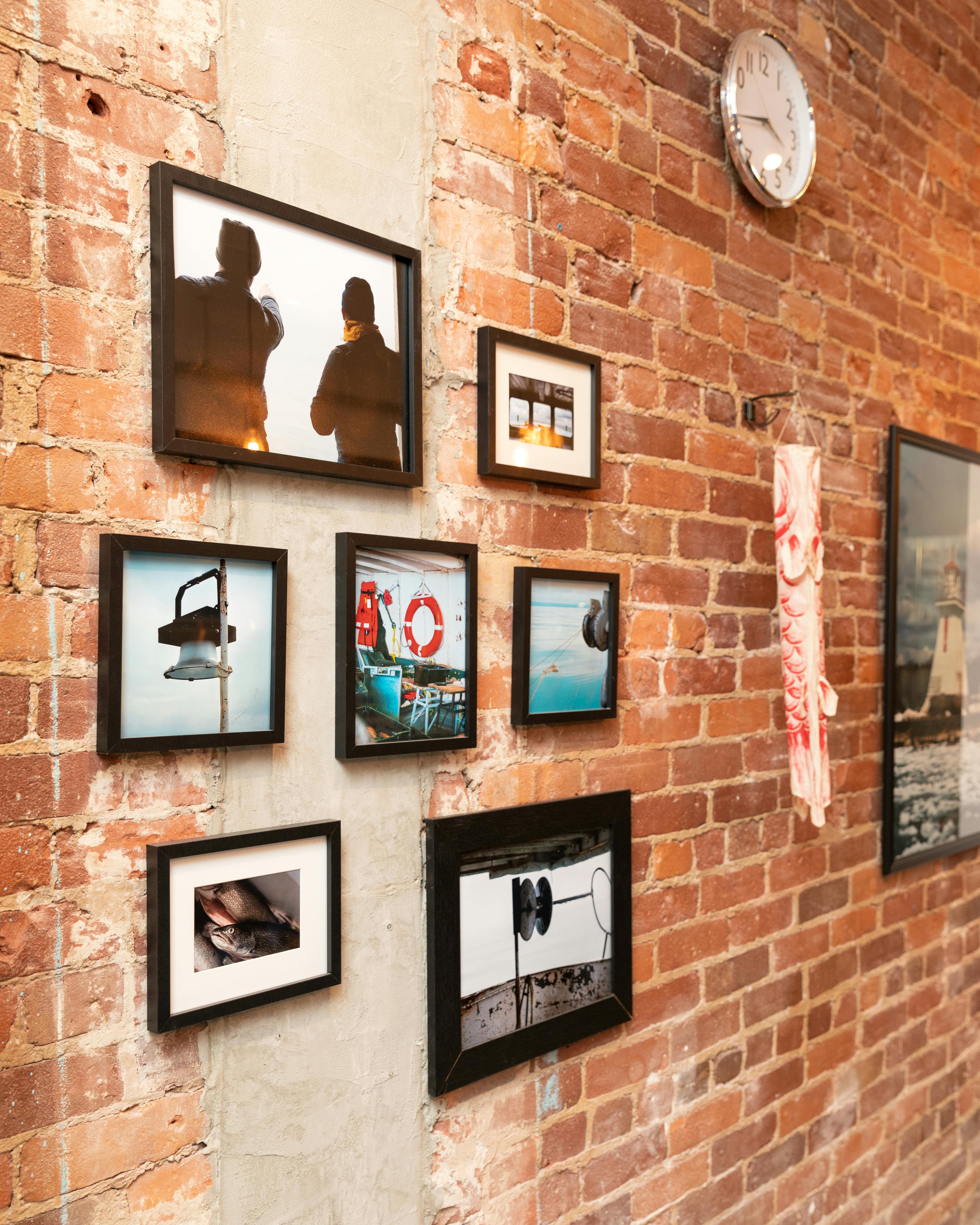 To find answers, the two chefs spent three years learning about Ontario's native swimmers from local and Indigenous fisherfolk, joining them on their excursions through Lakes Huron and Erie. At the time, Taylor was still the chef at Sakai Bar while Klip, having recently returned from working in Kyoto, Japan, was busy working on his own bento box project.
"A big thing for us was to take out the middleman and go directly to the source," says Taylor. "We know everybody's name on the boat, and we can name every person that's touched the fish. We're entirely informed by the knowledge of the fisherfolk, and we train each other, too. It's an ongoing learning process."
The Technique
It was through these early-morning outings that Taylor and Klip discovered the best ways to treat and preserve these freshwater species. As soon as the fish is brought onto the boat, they perform ikejime on each individual fish.
An age-old Japanese technique, ikejemi is one of the most humane ways to treat fish while preserving the quality of the flesh. In this method, a spike is inserted into the hindbrain of the fish to instantly kill it, after which a thin needle or wire is inserted into its spinal column to prevent further movement, minimizing the production of lactic acid and ammonia that would sour the fish.
By treating each fish individually, Affinity Fish ensures the treasure trove of Ontario's lake species is presented in the highest standards possible. After ikejime on the boat, the fish arrives at the shop, where each one is inspected carefully for irregularities that could compromise the quality of the meat. Scales and fins are trimmed to ensure there's nothing on the fish that could result in moisture pockets—breeding ground for bacteria. The fish are then hung to dry age inside their walk-in fridge through what Taylor calls "controlled dehydration."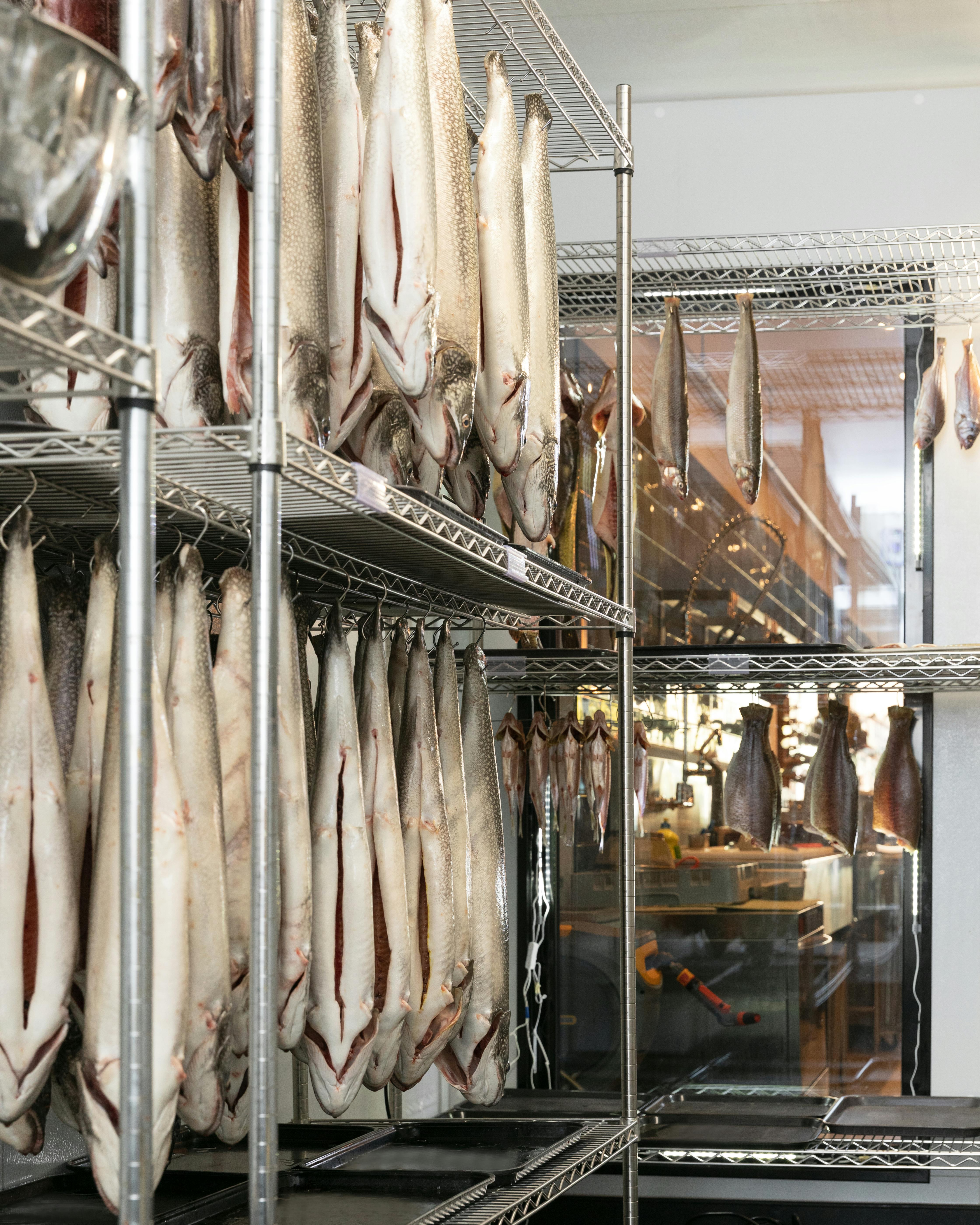 "Every time you cook fish, you're trying to get that crispy skin, but because it's been stored on ice, the moisture prevents that crisp from happening," he explains. "That's why dry-aging fish just makes sense. You hang it up and let gravity do the job of removing the moisture—the flavour concentrates, the skin gets drier, and it crisps much easier when you cook it. It's a win-win."
Unlike other fishmongers, you won't sniff any "fishiness" inside Affinity Fish. That's because every night before closing up, a special ozone machine is turned on to kill the surface bacteria of what's inside the fridge, preventing the meat from rotting and enhancing the dry-aging process.
The Fish
Unlike saltwater species, there aren't major fluctuations to the types of lake fish you'll find throughout the year. Although things like weather and wind patterns could affect their hauls, Taylor and Klip are working to partner with more fisherfolk in the area so they can maintain a consistent supply of fish to restaurants and walk-in customers. For the most part, you can expect to find a year-round display of Ontario's lake species.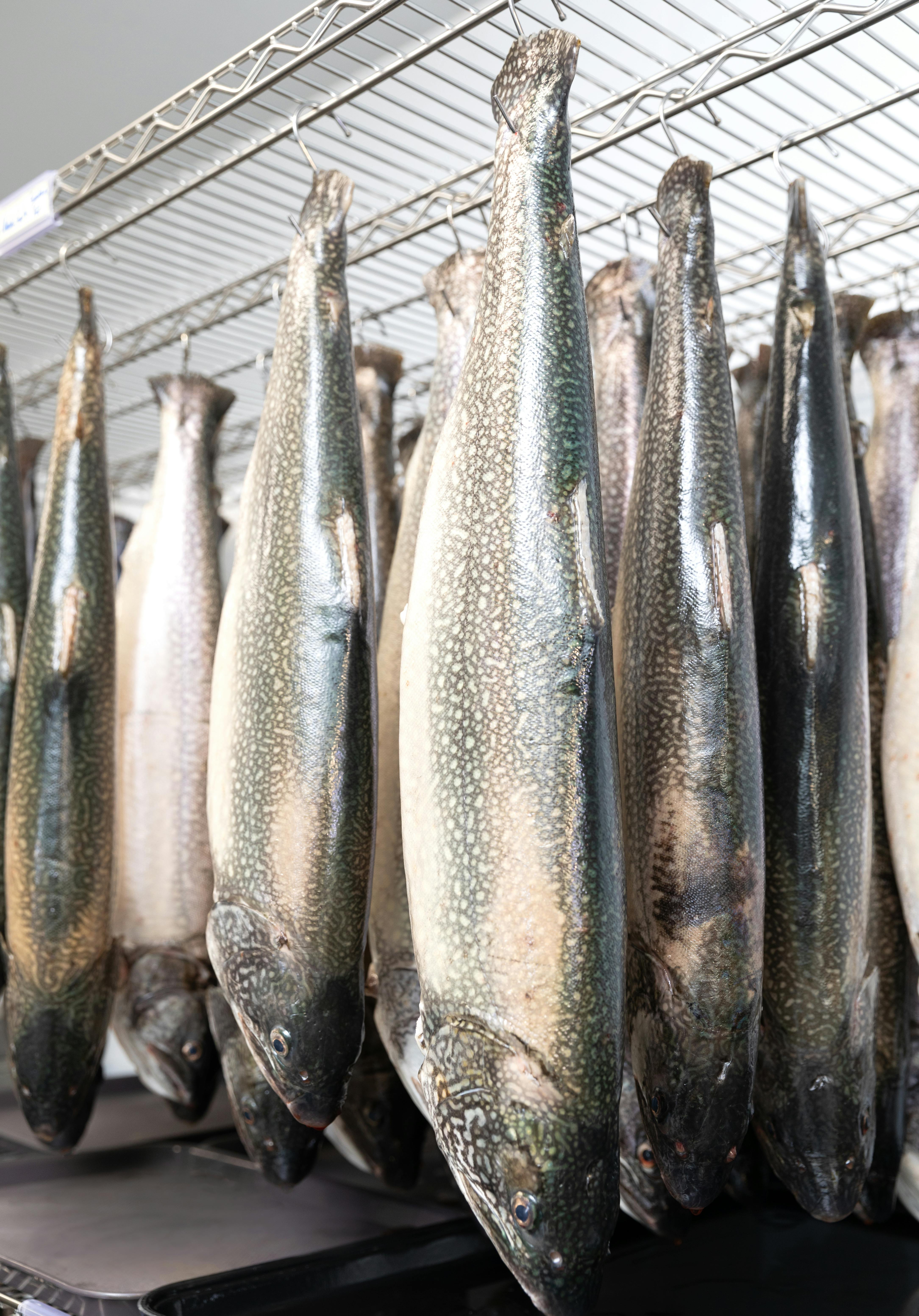 Some catches to expect on your next visit include:
Burbot: Taylor's recommendation; a freshwater ling cod that's great poached in oil or steamed whole
Lake Whitefish: Featured on their logo, this large fish is very versatile to cook with
Lake Trout: Another versatile fish that dry ages perfectly, with fatty, concentrated flavour that's perfect for grilling, smoking, and "pretty much anything you want to do with it"
Coho Salmon: Very similar to salmon, but super fatty and another fish that dry ages well
You'll also be able to find smallmouth bass, yellow perch, and a special rainbow trout they get from a local farm that uses pristine water treatment and locally made fish feed.
"If we're going to do farmed fish, we want to make sure the farms we work with are treating the fish well and using sustainable farming methods," says Taylor.
Until now, it was difficult to find any of these species in Toronto because fishmongers had to meet the demands of customers, many of whom were only comfortable with a short list of saltwater fish. Through their connections in the industry, Taylor and Klip were able to gauge enough interest from restaurants that it finally made sense to have a consumer-facing shop. They currently supply to over 30 restaurants in the city, and the rest of the catch end up here for everyday home cooks.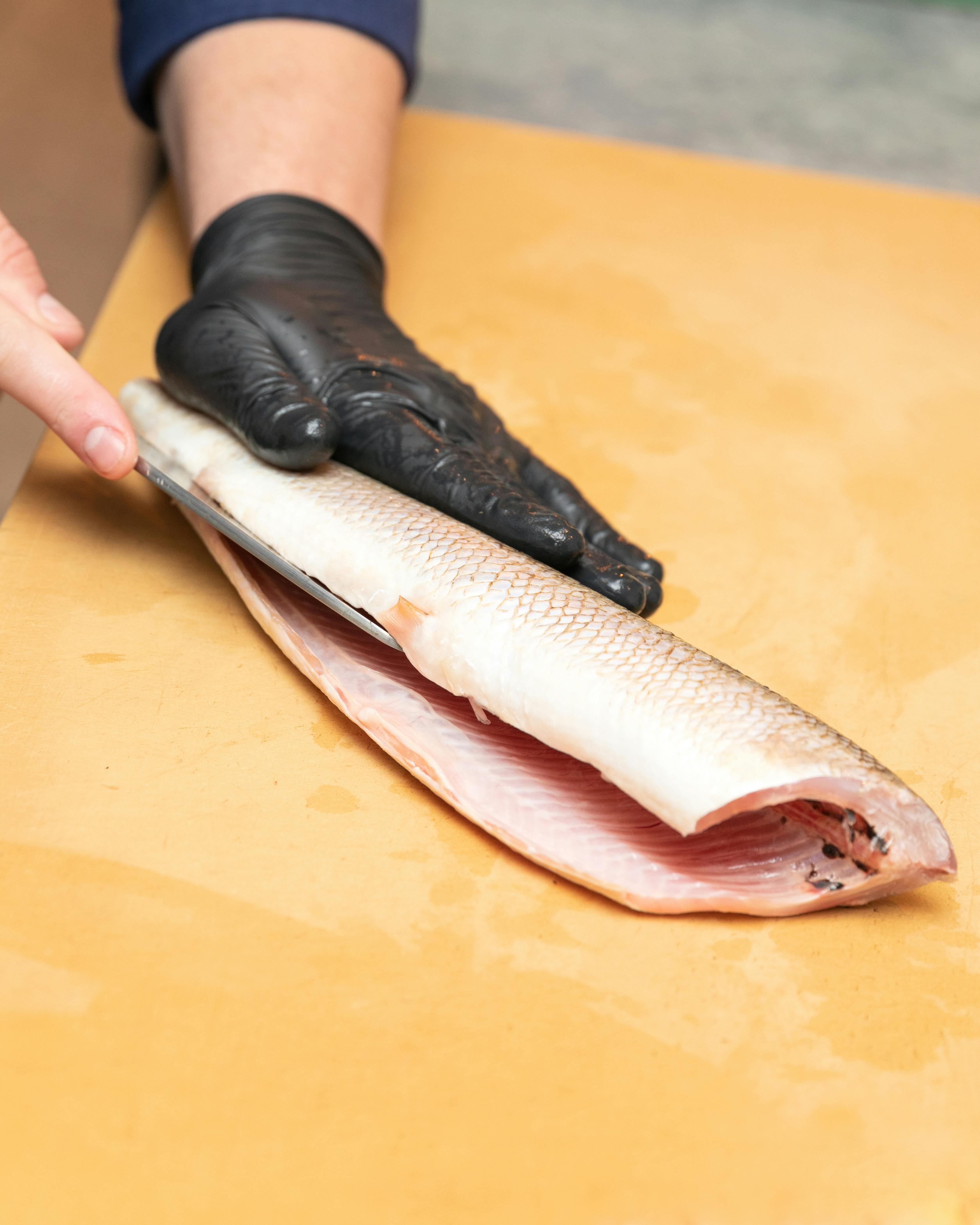 "Instead of chasing the few popular species, we'd rather take everything our own fish folk catch—no matter the species—and create a market for it," says Taylor. "This way, we catch less fish, treat them better, and sell them at a higher price that makes sense. The fisherfolk make a living wage, the consumer gets a better product, and more fish are left in the lake with time to grow bigger."
In most fishing industries globally, fish is caught in thousands of pounds at a time and are treated as nothing more than a commodity. As Taylor tells me, the fish that consumers end up bringing home have already been out of the water for days. Most of the time, fishmongers have to toss out the fish that doesn't get sold within days.
Through ikejime and dry aging, the shipments that arrive at Affinity Fish become "an appreciating asset than a depreciating one." Species like burbot and coho salmon can be dry aged up to 3 weeks—the longer, the tastier.
The Dinners
Putting their chef experiences to good use, Affinity Fish regularly hosts intimate dinner events at their small 15-person counter, where the duo rolls up their chef's sleeves and make stunning dishes with their fish. At these often-sold-out dinners, they connect with curious diners, chefs, and other industry colleagues to share their knowledge of the local catch, making cooking recommendations on species that, until now, were given little regard.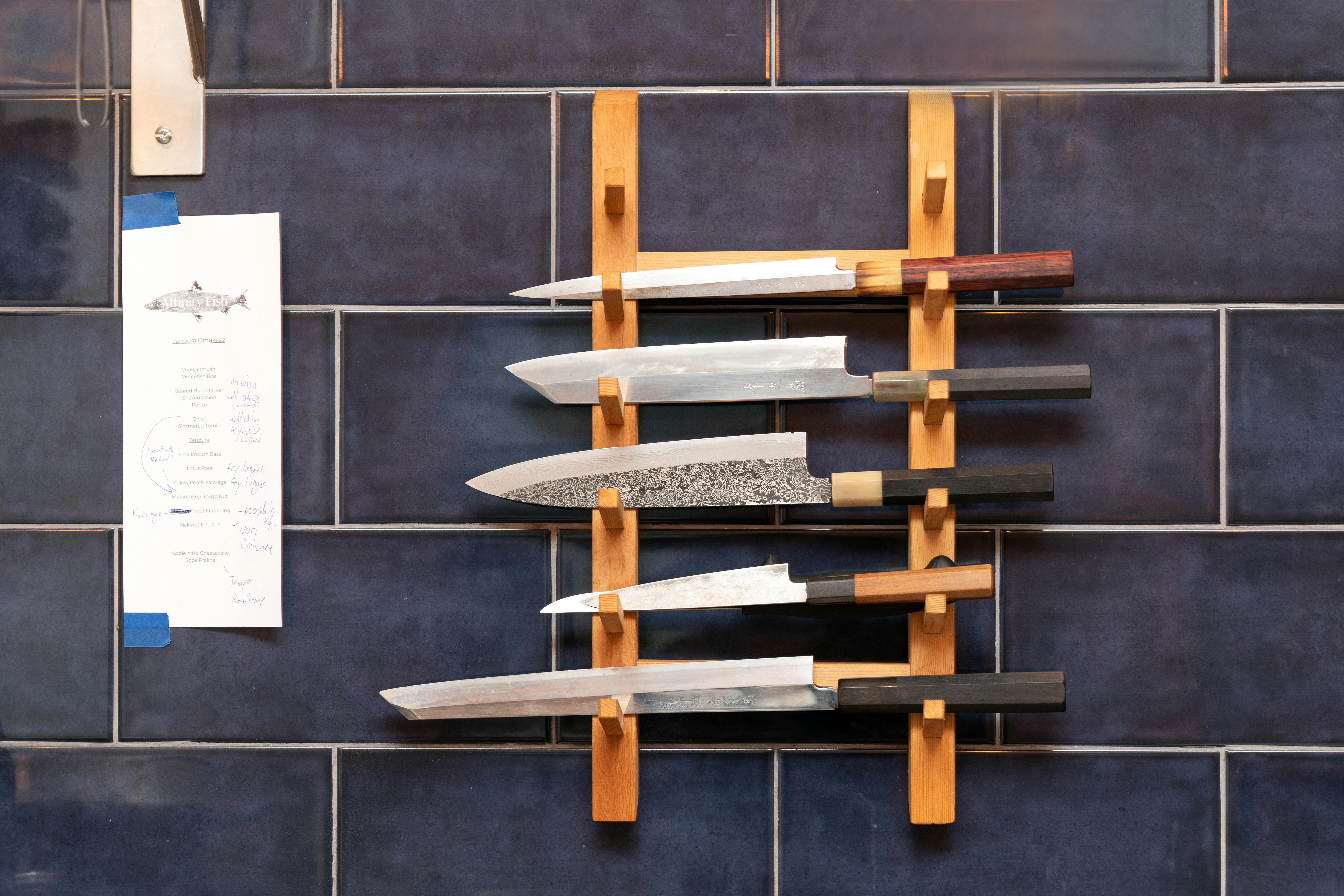 "It's really special to have these conversations," says Klip. "It's great to say, this is a part of our seasonality. It's part of where we live and it's part of who we are as people living in a Great Lakes region. Our seafood should be enjoyed, not just tolerated."
For Taylor, who's married into an Indigenous family, the chance to work with and contribute to these fishing communities is particularly meaningful.
"We don't know how to find fish in the lake. Our business model is completely dependent on their work, and they do amazing work. It's important for our customers to understand who's catching the fish and how special that is," he says. "We're nothing without them."
Fusing a commitment to local communities with their extensive Japanese training, Affinity Fish has hosted a handful of Omakase dinners and have a Kaiseki experience lined up for several dates at the end of this month. But don't mistake this for a simple "east meets west" situation—for Taylor and Klip, it's about using the best of their training to showcase the beauty of these lake fish. These dinner formats allow them to focus on each fish and adhere to the mentality of minimalism championed by Japanese cuisine.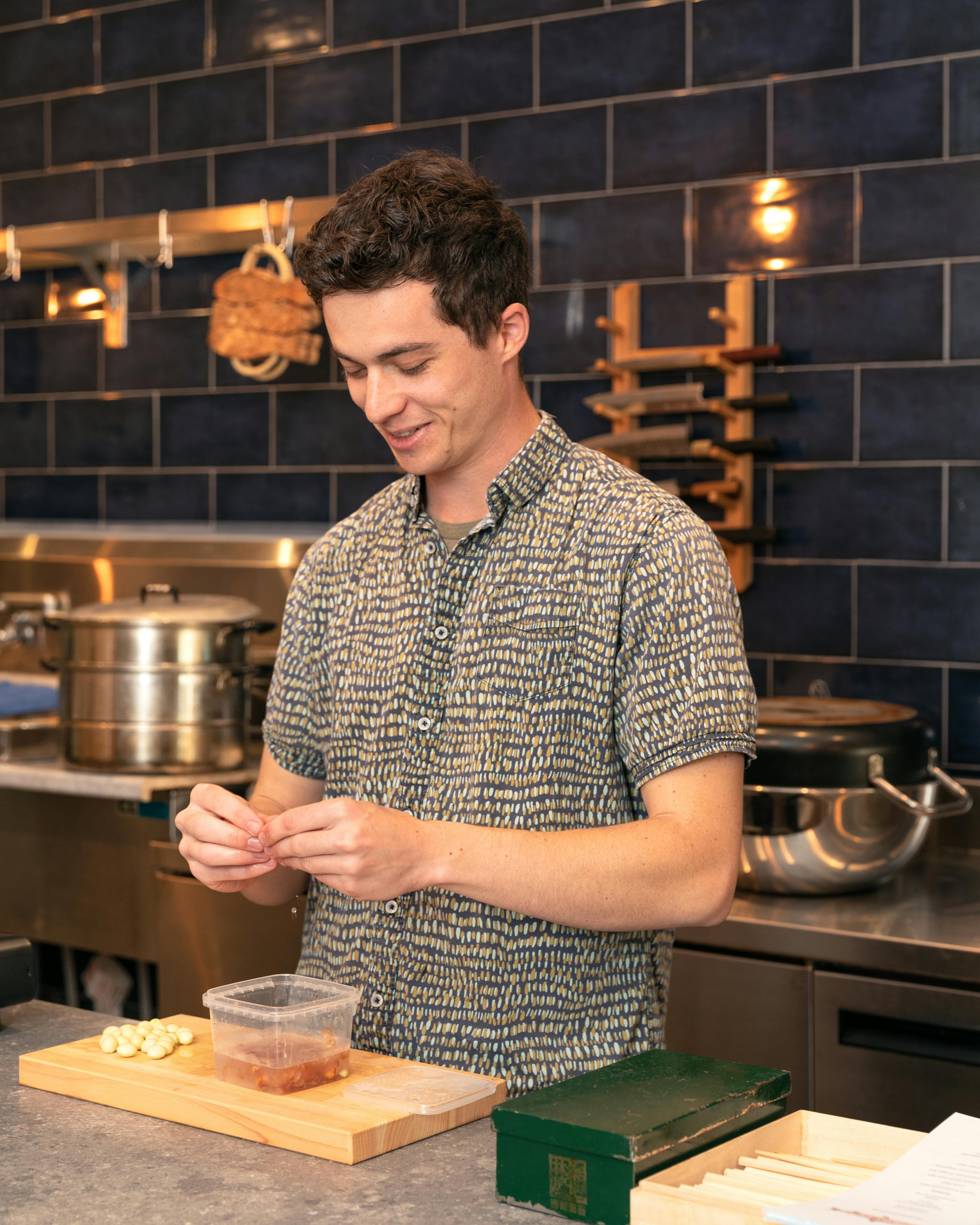 "We don't really think about Japanese food in the context of Japan," Klip explains. "What Japanese food does really well is that it highlights the time and the place so that what you eat depends on—and reflects—where you are and what time of year it is."
In just half a year, Affinity Fish has already made its mark in the city, with some of Toronto's top restaurants happily flaunting dishes sustainably sourced from this small but mighty operation. But they still have tons of exploration left to do. In November, they took a trip to St. John's, Newfoundland to learn about Canada's saltwater species from the island's scallop divers and fisherfolk.
"It's always going to be Canadian," Taylor stresses. "As long as it's a good representation of the place and we can work directly with the fisherfolk so we know who's catching it—just like we do here—then it makes sense to expand out to the country's coasts."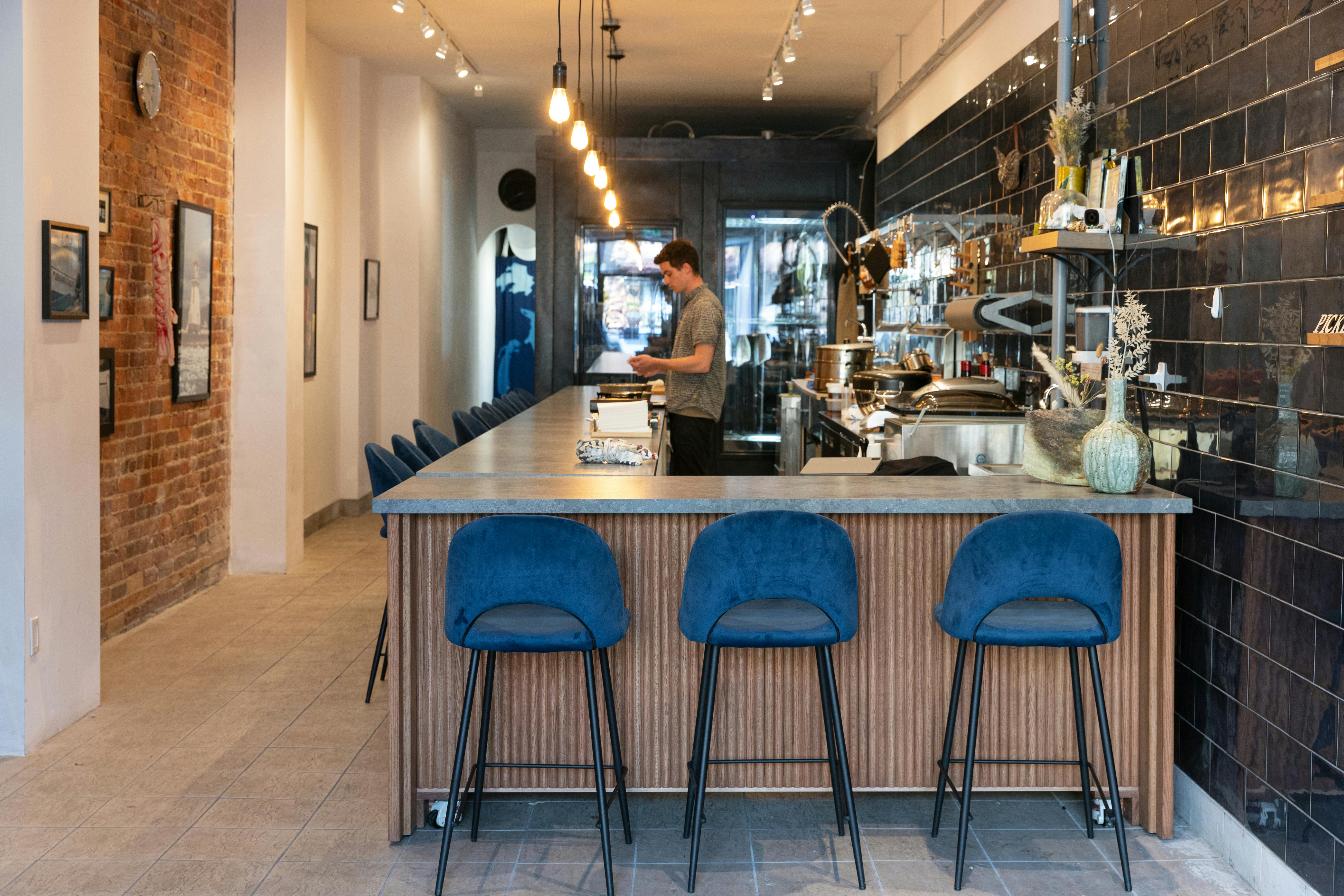 Whether for groups of diners or everyday customers, Taylor and Klip are eager to share their fishing stories and offer chef-grade recommendations so you can make the switch to sustainable seafood with ease. For now, Affinity Fish is still the only fishmonger in the city where you can simultaneously pick the brains of two accomplished chefs.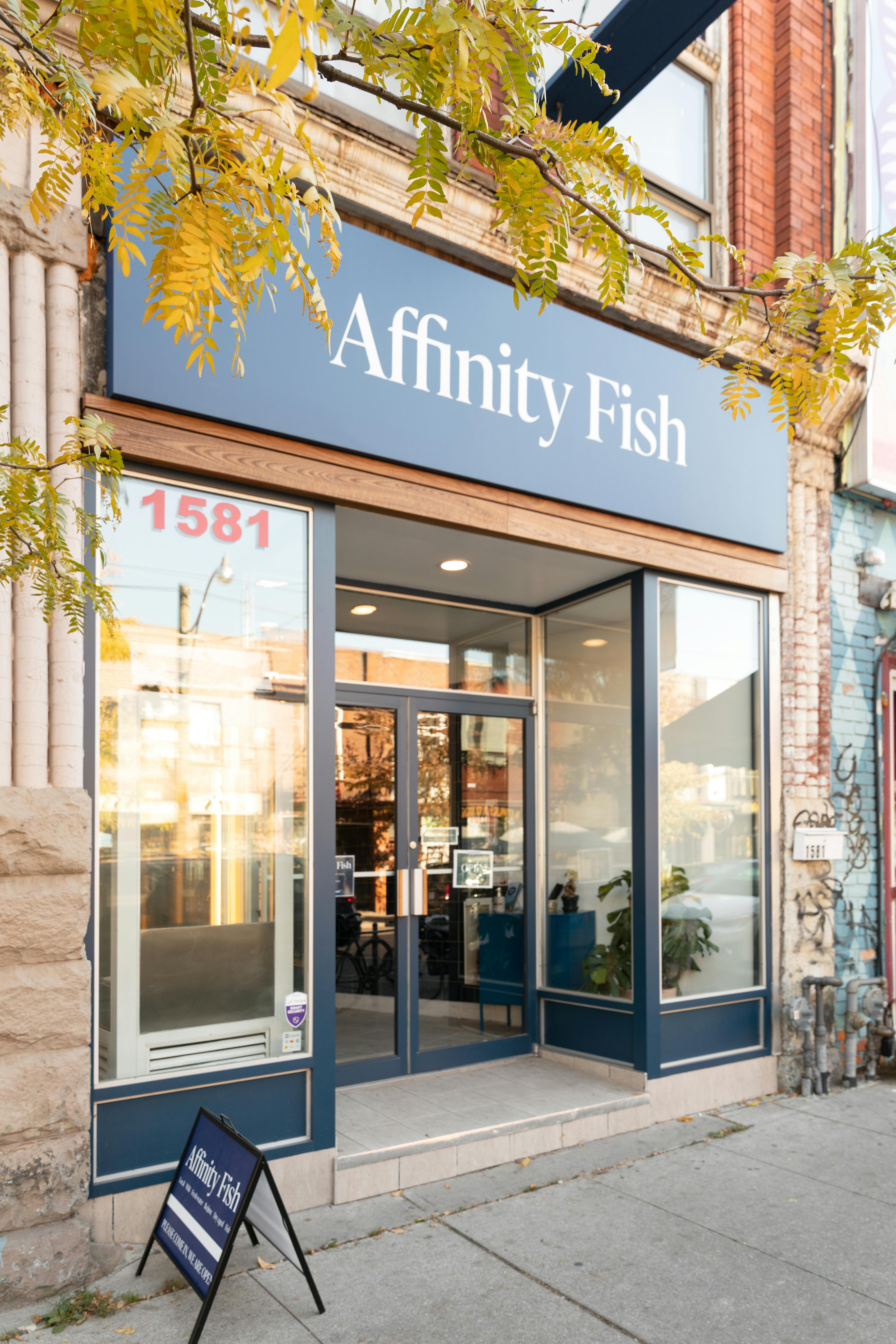 Bookings for their next dinner series, a Kappo Kaiseki experience, are available on their Tock page right now. Just don't get too used to Japanese dinners from Affinity Fish—Taylor and Klip are constantly working on new ways to showcase their beautiful catch.
"We're going to do a fried fish sandwich night at some point," Klip hints. "It's going to be completely open to the public. No reservations, no walk-ins. That one's not going to be even remotely Japanese."