Try putting Avling in a square and you'd be at a loss for words. The hyphenated brewery, kitchen, and farm has been around since 2017. When founder Max Meighen first opened the space, it was envisioned as an "expression of the Canadian landscape" completed by his team of brewers, farmers, and chefs.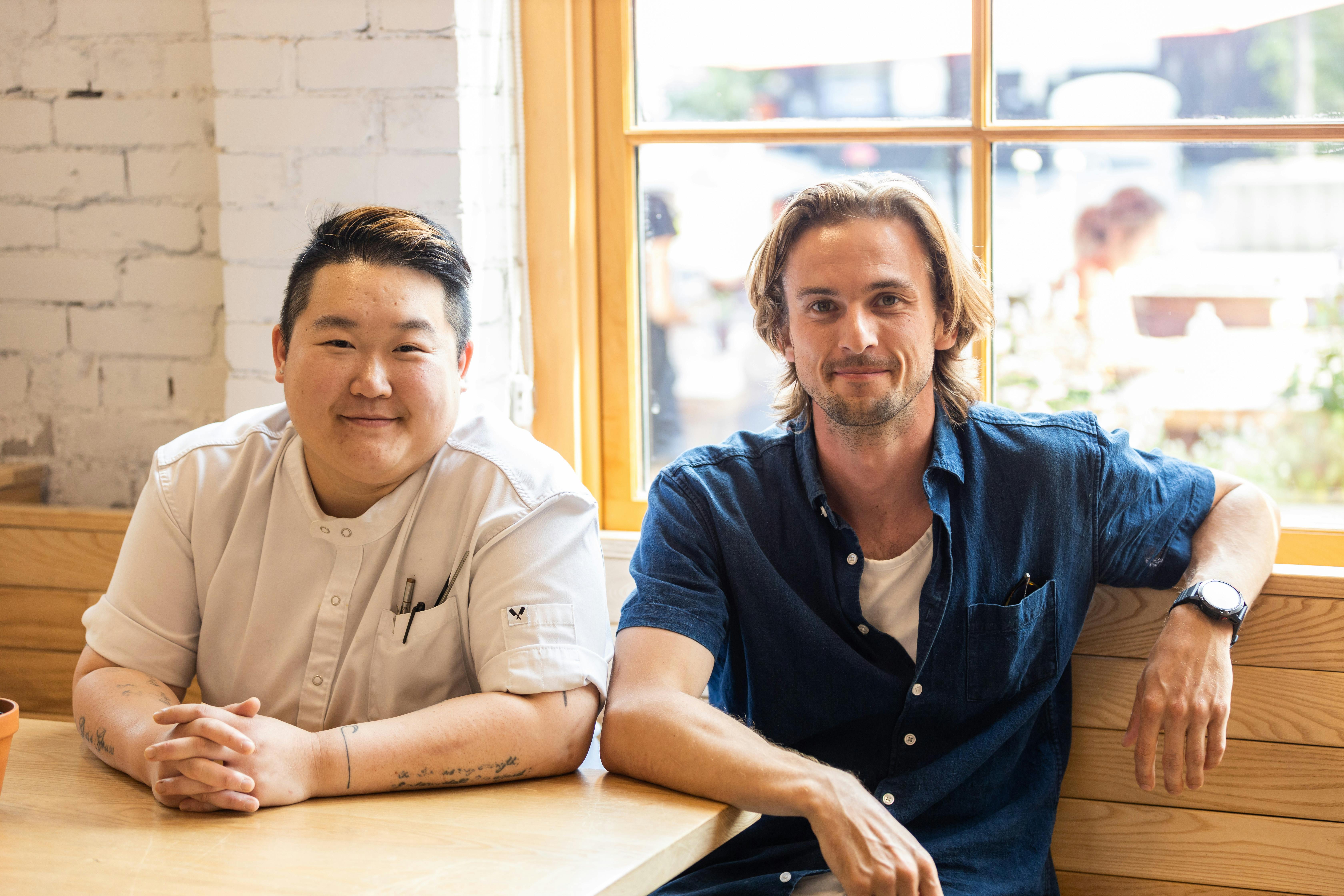 Five years later, it's stayed true to his vision and, under new Executive Head Chef Eva Chin (Kōjin), it's become Toronto's latest hotspot for a taste of contemporary Chinese/Canadian flavours. Plus, with Brewmaster Brandon Judd helming the brewery, there couldn't be a better place to relax, explore, and rediscover our eating and drinking habits.
The Leslieville building that houses Avling was initially built as an A&P Grocery Store (now Metro Inc.) in 1949. If any resemblance remains, it's in the wide, open space and tall, exposed ceilings that give Avling its warehouse casualness. Amidst the raw wood frames and pink steel beams, a mural by artist Madison van Rijn reinterprets Ontario's rural crop fields with bright, earthy colours, completing the restaurant's unique aesthetic that screams humble, innovative, and a welcoming space for anyone.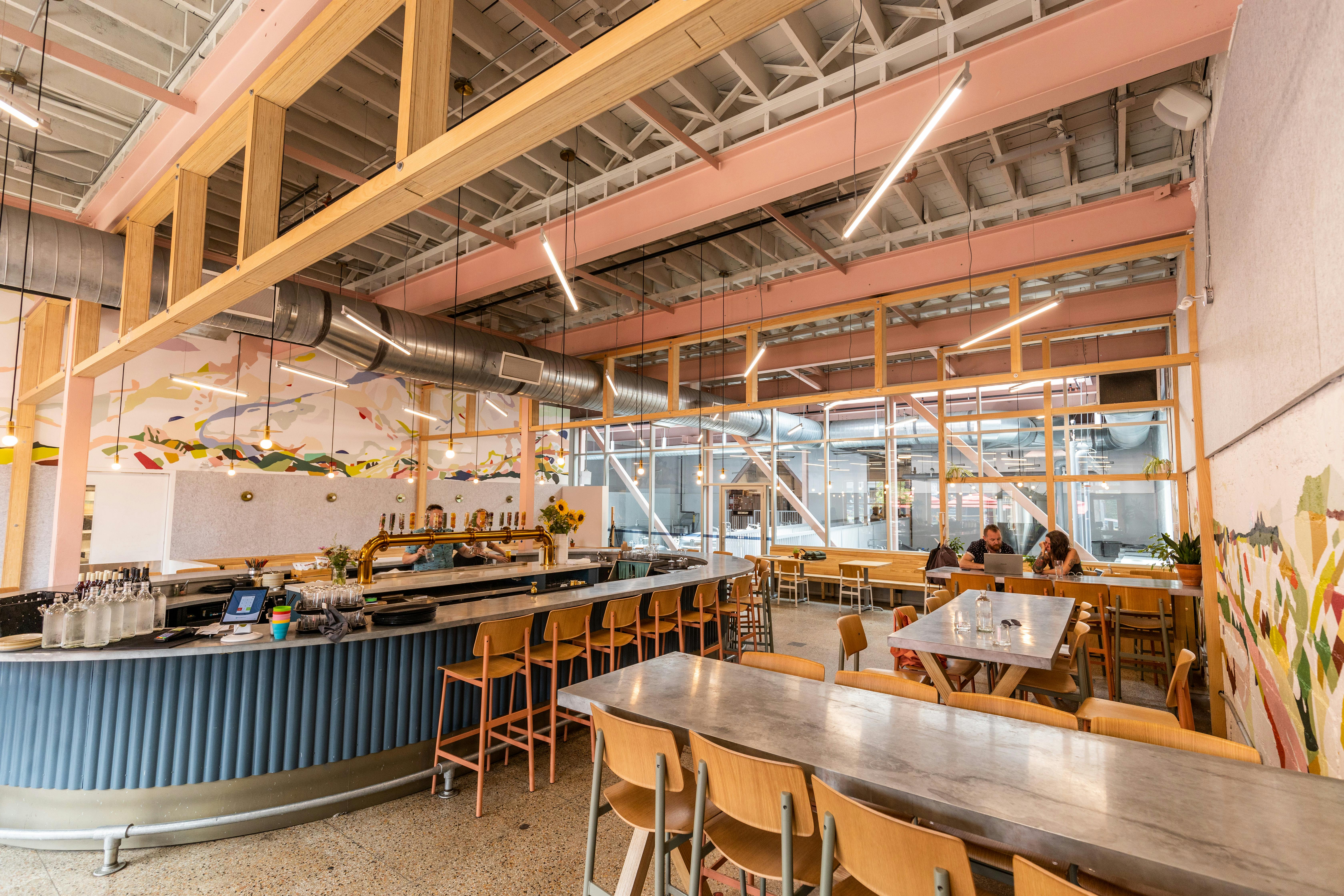 "One of the biggest takeaways since joining the team here has been seeing the change in the demographic of customers. It feels much more multinational, and that's exactly what I wanted," says Chin. "I want every person to know they have a safe space here; that they're welcome here and can explore nostalgia through our food, with or without beer."
During her time as Chef de Cuisine at Momofuku Kōjin, one of Chin's goals was to create a new legacy for hapa (a person of Asian or Pacific Islander descent) food. Her Samoan-Hawaiian, Singaporean, and Chinese heritage unequivocally shows through her passion in every new dish she creates.
When COVID hit, she saw Momofuku and other restaurants pivot to takeout burger-and-pizza menus as a means of survival, which made her question: why was that the default fallback? For Lunar New Year 2021, then, Chin decided to collaborate with Chef Anna Chen of Alma for a takeout menu that could reflect the dishes she and Chen ate growing up. The sold-out collab proved to Chin that she could do plenty more for her culture.
"I ended up making record-breaking sales for the restaurant since COVID," Chin recalls. "So why were we profiting from certain chosen cultures just to survive as a business, and ignoring the possibility of exploring other cultures and their celebrations in depth?"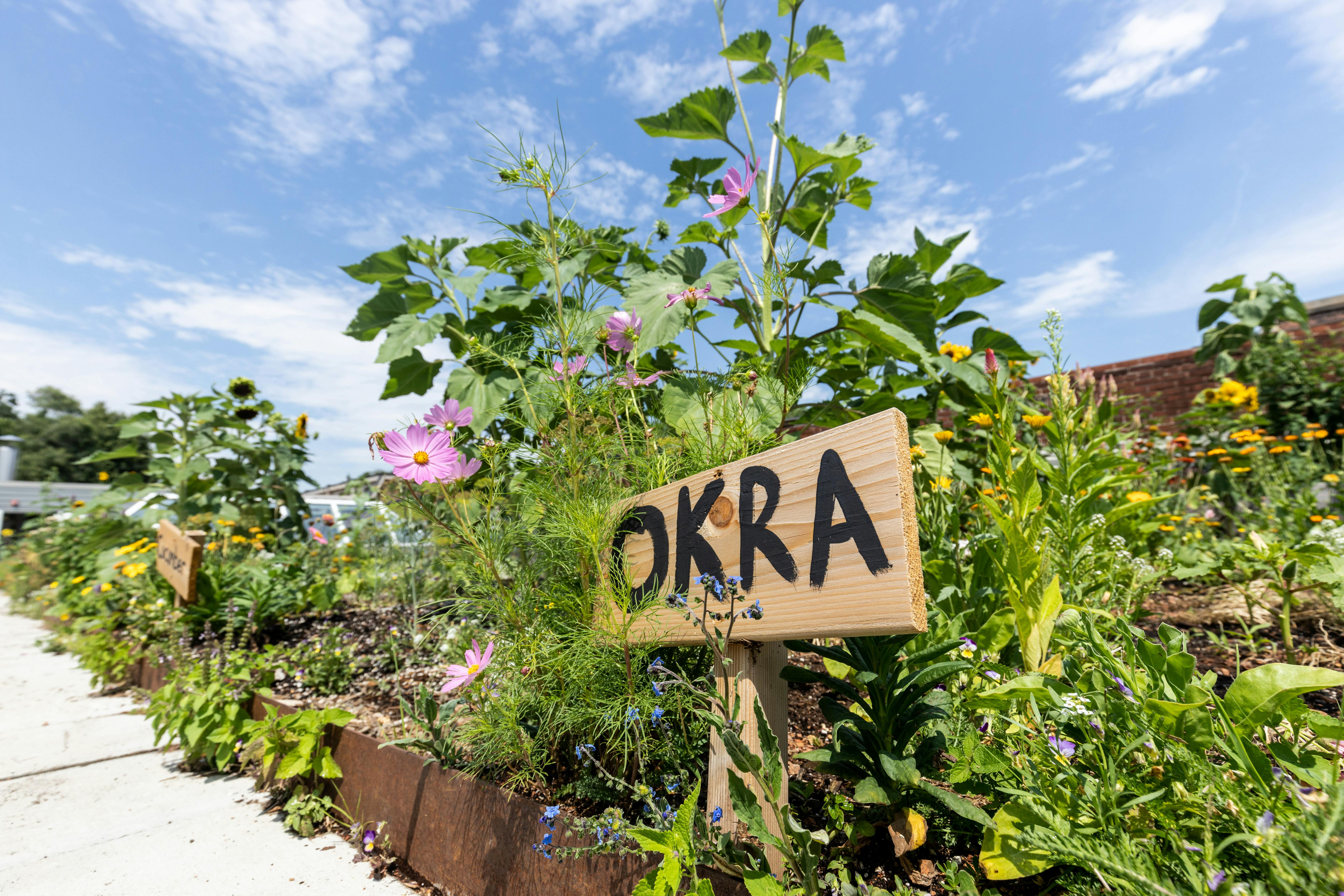 After taking a summer hiatus to launch her own pop-up, The Soy Luck Club, Chin met Meighen and the two started diving into the problematic reality of sustainability as a privilege.
"Does 'sustainability' mean excluding the stories of the people behind the making of the culture and the history of this land? That's something we both agreed we wanted to explore here," she recalls.
Since taking over Avling's kitchen in October, Chin has been on a journey of balancing sustainability and heritage by exploring how early immigrants adapted their traditional recipes with local crops, as well as those not-yet-adapted, unsustainable habits that are ultimately costing us our future and planet.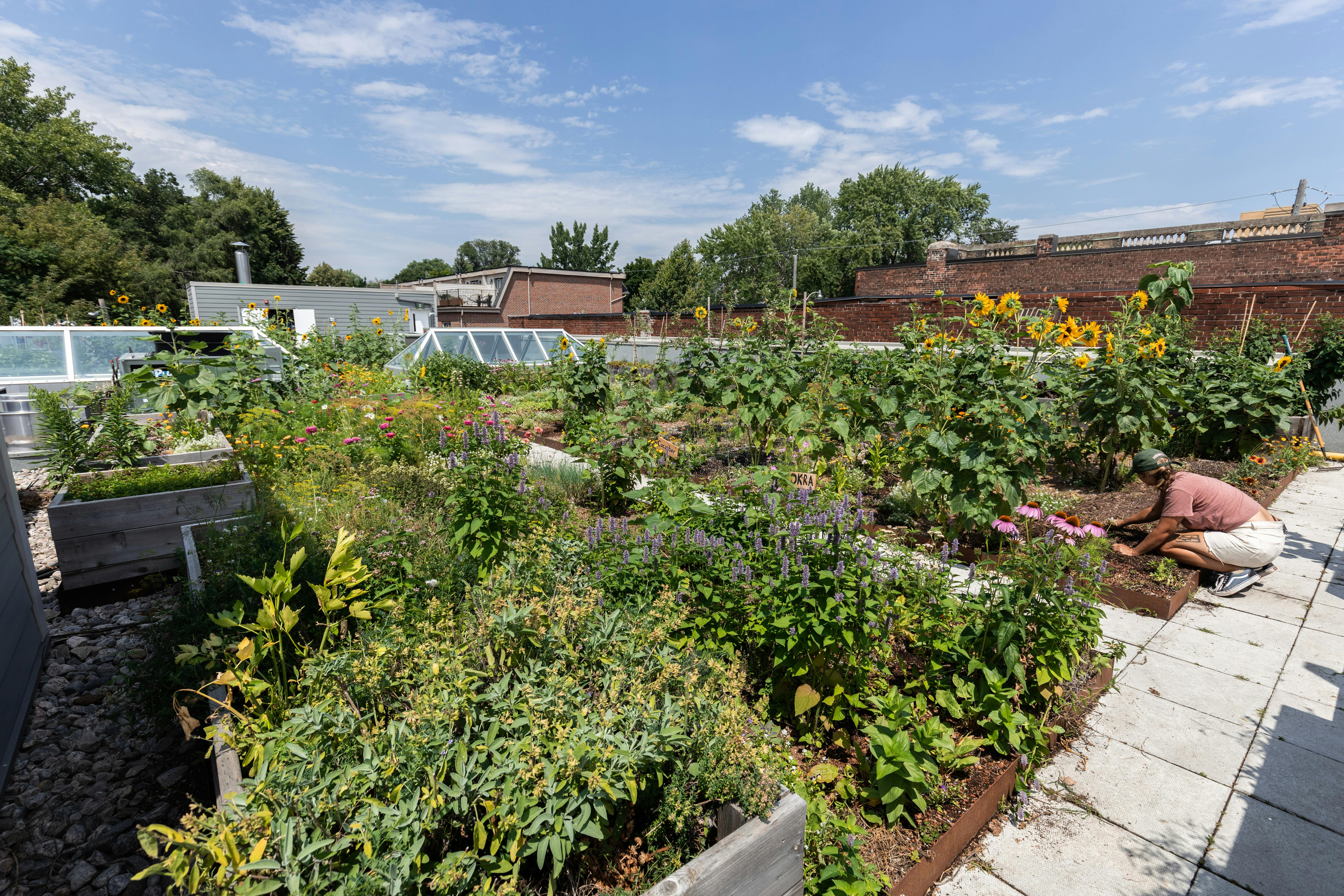 At Avling, being waste-free is a harmonious dance: a self-sustaining cycle involving their own 4,000-sq. ft. rooftop farm, seasonal menus, second-extraction beers made from fruits rejected by supermarkets, and dishes that make use of their own beers—Chin's Drunken Chicken is made with their Wine Dark Sea barrel-aged stout instead of the traditional Shaoxing wing, recreating nostalgic flavours with an innovative twist.
Everything from the ground-level dining room to the rooftop garden has been thoughtfully made to promote the deepening of cultures and inclusivity. This year, the team has been sourcing seeds from Second Generation, a collective of Asian/American growers who aim to revive their heirloom seeds in the North American continent. There's also a strip of land on the rooftop especially reserved for Indigenous youth farmers.
"We let them grow whatever they think is Indigenous to this country, and we're learning from them," says Chin.
The team's conscious decisions can be felt in every aspect of a dining experience at Avling. For Chin, her almost-weekly changing menu isn't an artistic choice, but an inevitable result of using whatever ingredients are available.
While most of the menu changes from season to season, there are four staple items that you'll always find at Avling, but just because they're staples doesn't mean they'll always taste the same. For Chin, these dishes are uncomplicated "vessels" that bring out the best of her ingredients.
"One of the biggest challenges right now is offering the same experience to customers while educating them," she notes. "The whole premise of food is that it is scarce. We have a real food issue right now, and things are not available all the time. So at Avling, we're chasing the seasons and the produce—not the other way around."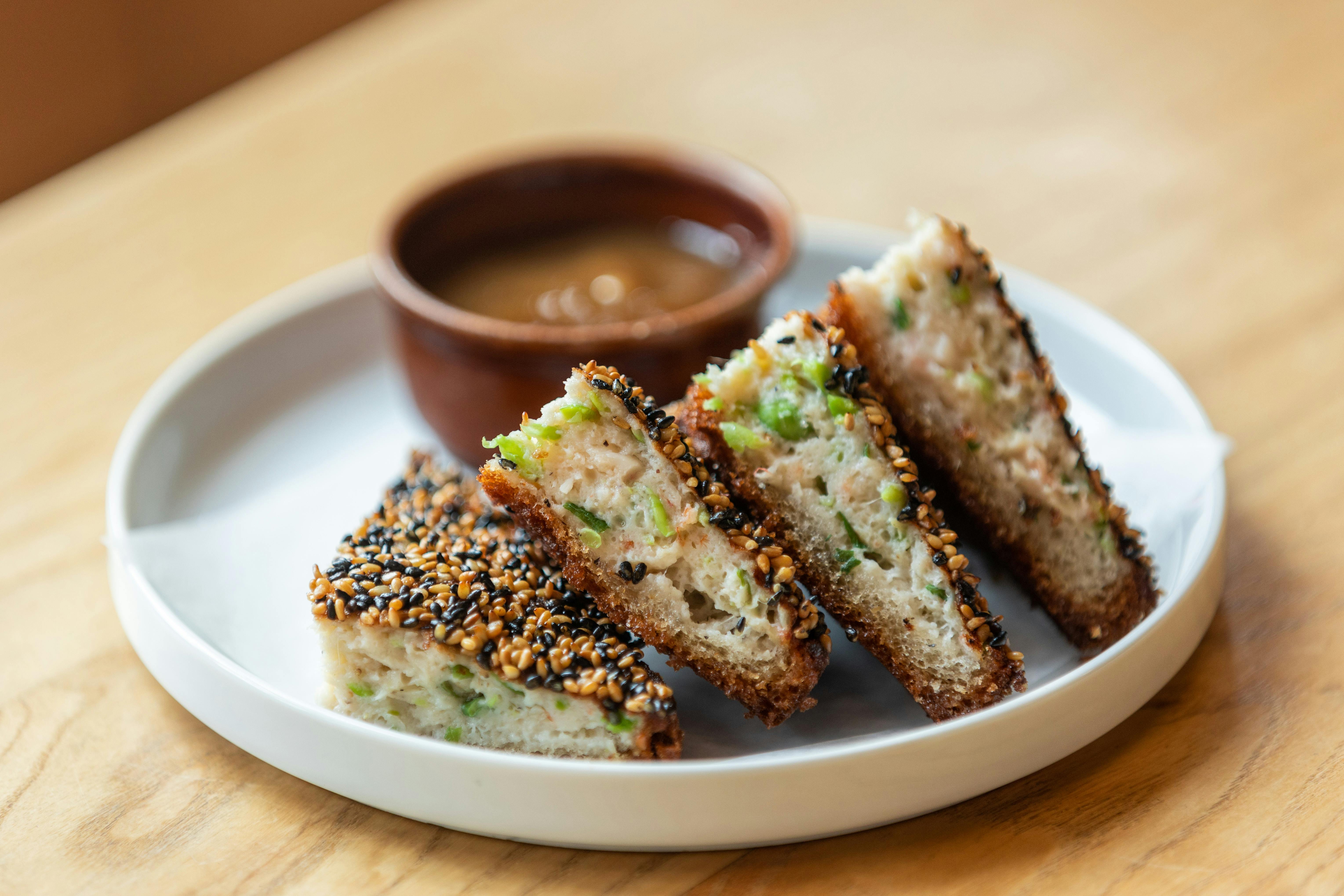 One of the most popular day-one items here is the Shrimp Toast—a crunchy, sandwich-like snack with a shrimp-based paste blended with various ingredients: celeriac in the winter, green garlic scapes in spring, and sweet peas and snap peas in summer.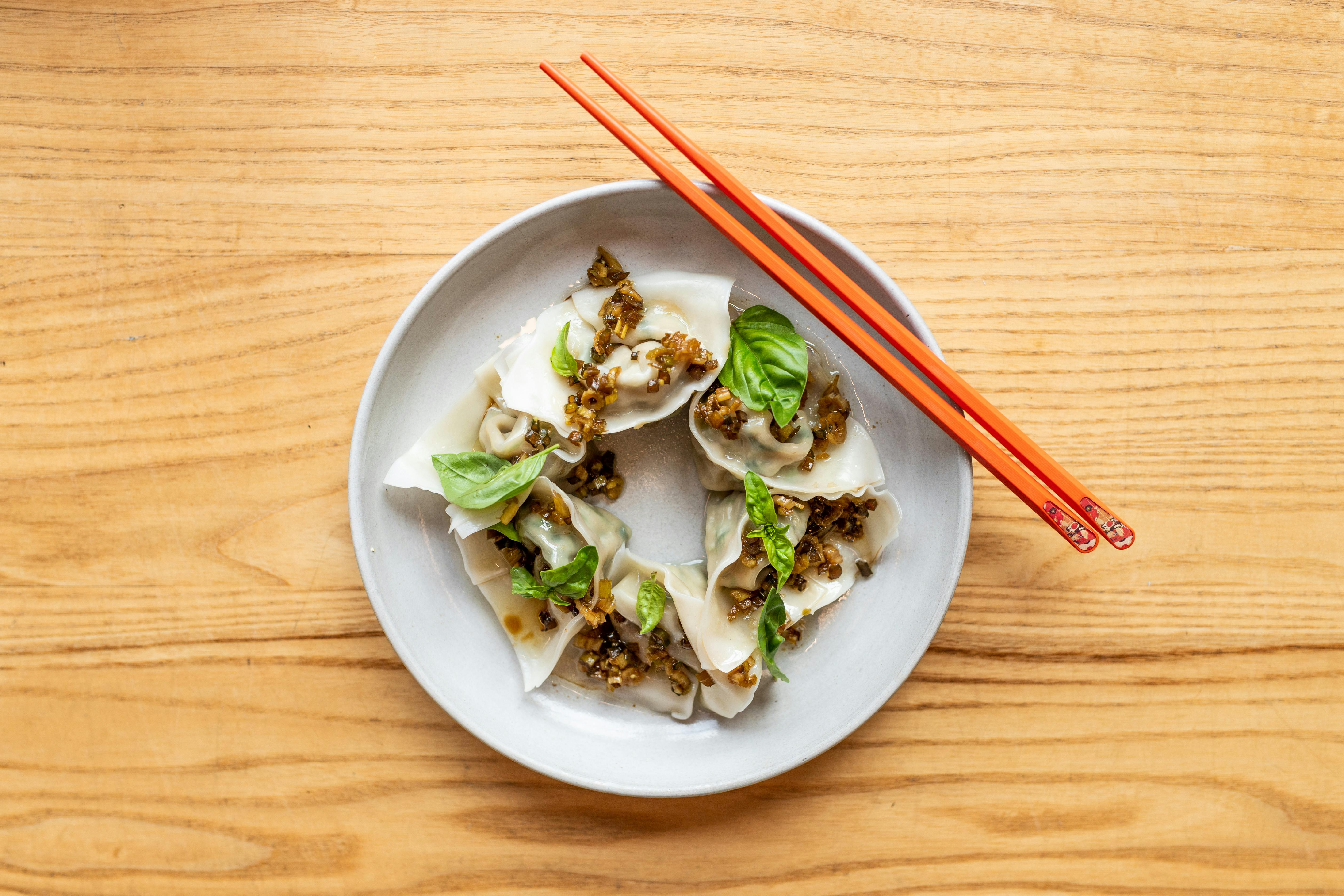 Likewise, the mainstay dumplings at Avling are filled according to the season. For warmer weather, Chin created potato dumplings and crab laksa sauce and another spring lamb filling made with trims from whole lambs. Their summer menu, meanwhile, featured a chicken-and-pea filling because for Chin, who likes eating poultry most in the summer, "real free-range, pasteurized chicken shouldn't be available every season."
For Chin, it was important that her drunken chicken and spring pea dumplings could break away from the association of rich and heavy dumpling sauces. Allowing the chicken to shine on itself, these dumplings are only lightly dressed with a salsa-like, pickled celeriac for added crunch and tanginess.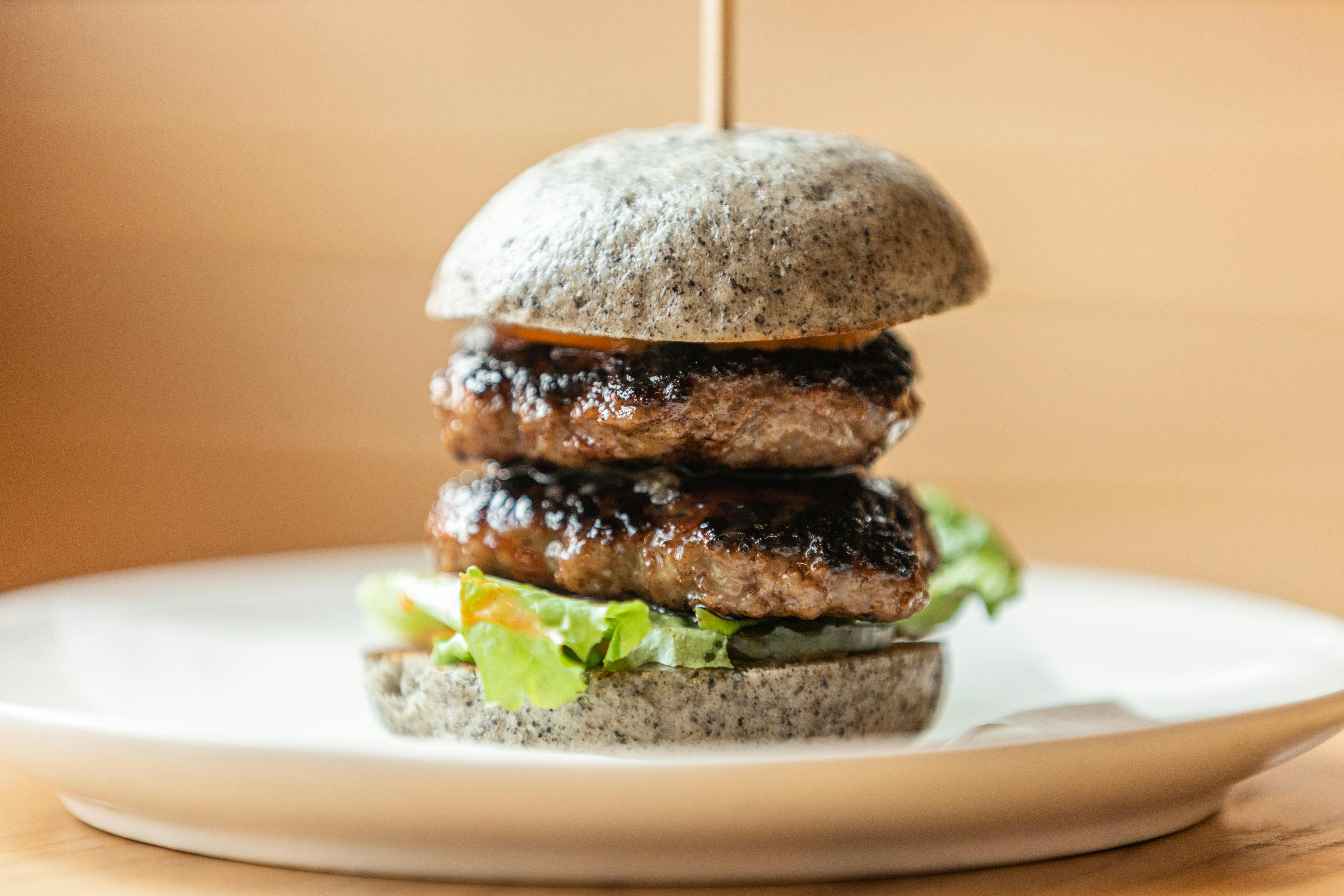 Bringing her own cultural influences to Avling's brewery beginnings, Chin's BBQ Pork Bao is an impressive double-patty burger featuring a unique rhubarb-glazed char siu (BBQ pork)—a nod to the hawthorne berries used in traditional Chinese sweet and sour sauces.
"I'm a sucker for a good handheld sandwich and we're in a brewery, but do burgers have to be beef and melted cheese? The Xi'an Roujiamo is the ultimate 'burger' that I knew from the beginning, but not enough people talk about it."
For their own version of the burger, Chin incorporates Chinese techniques and flavours with the help of local ingredients and makers, including a black sesame bao custom-made by their friends at Northern Dumpling, fresh lettuce from their rooftop garden, and a house-made ginger scallion relish with finely chopped pickles for extra crunch.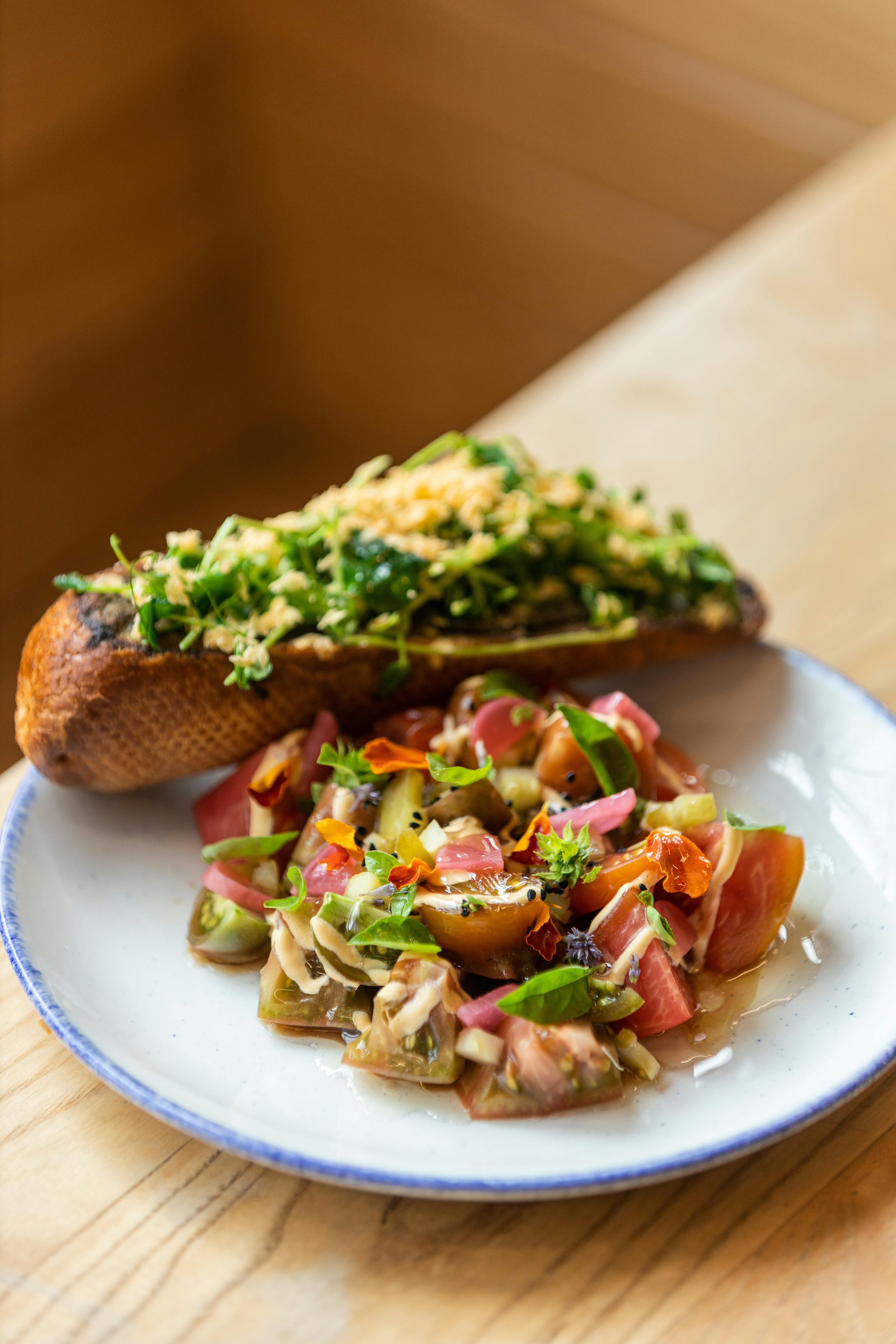 Never underestimate Avling's salads, either. For Chin, it's an homage to the well-balanced, cold-dressed dishes of China's Gobi Desert. 
"I love salads and will always have one on my menu. It's my way of showing that salad doesn't have to be Caesar, ranch, or an oil-split vinaigrette," she says.
For their summertime Tomato Salad, Chin eschewed the usual olive oil and balsamic dressing in favour of a sweet and sour sauce made from broken tomatoes, various Chinese vinegars, and split with cold-pressed sunflower oil. There's also diced green tomatoes pickled with fresh green Szechuan peppercorns for a bit of mala zing.
All of this is paired with a perfectly crunchy baguette made by Tung Hing Bakery (Chin insists they have the best baguettes and banh mi's in the city), topped with an umami Chinese olive (lam choi) and butter spread, plus fresh herbs from the garden.
"You can't tell if it's a European or Chinese dressing—it's just fresh and everything pairs. It's like you're eating all these amazing Chinese flavours without even realizing that we're just translating it through local produce."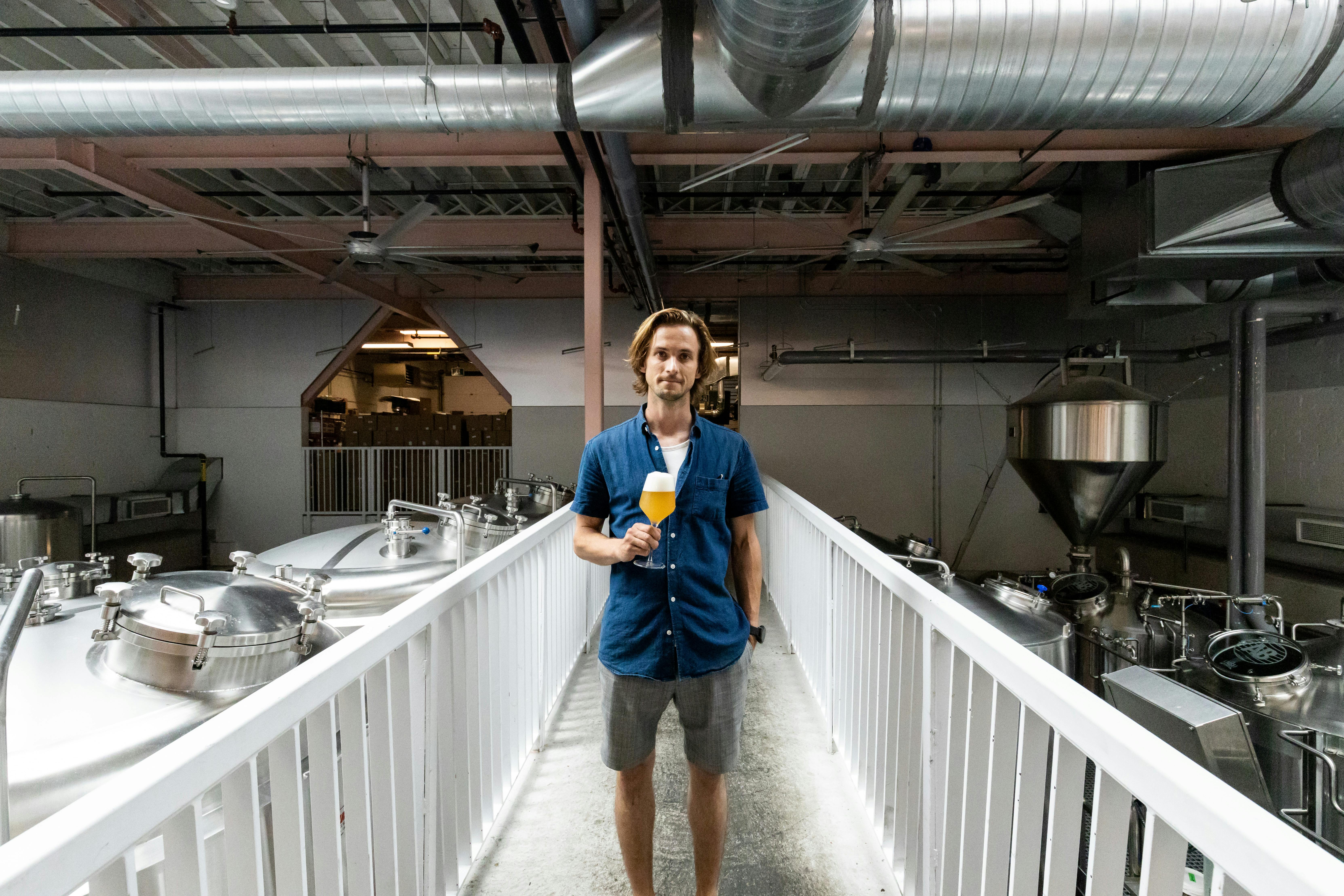 While Chin makes magic in her kitchen, Brewmaster Brandon Judd is busy fermenting, tasting, and experimenting to create beers that showcase Ontario's seasonal ingredients. Their latest beers, available in-store and from their online bottle shop, include a series of naturally carbonated sours that are more accessible and offer deeper complexity.
"What we're chasing are the flavours you get in wine, where it's acidic, but not intensely sour," says Judd. "It's a type of balance and elegance that's easily approachable."
Barrel-aged beers like this tend to be intimidating and associated with higher prices, especially when they're put in bottles instead of cans for better aging. At Avling, however, they're trying to expand accessibility by keeping them constantly on tap, making them available in cans, using more recognizable Ontario ingredients, and sold at lower price points.
"We're hoping you can treat this like your average beer—not that much more expensive, and something you can throw in your backpack and bring them to the beach, or drive them up to the cottage. It's an any day, everywhere type of beer."
Judd is particularly proud of their second-extraction beers, which helps them make the most out of the fruits they use in their sours.
One of their favourite beers as brewers, the Pale Fire, is a barrel-aged farmhouse ale made from 1800 pounds of Ontario donut peaches—ones that have been rejected by supermarkets based purely on aesthetics. Once the Pale Fire is done, Judd and his team remove the liquid but leave the leftover peaches for a second beer.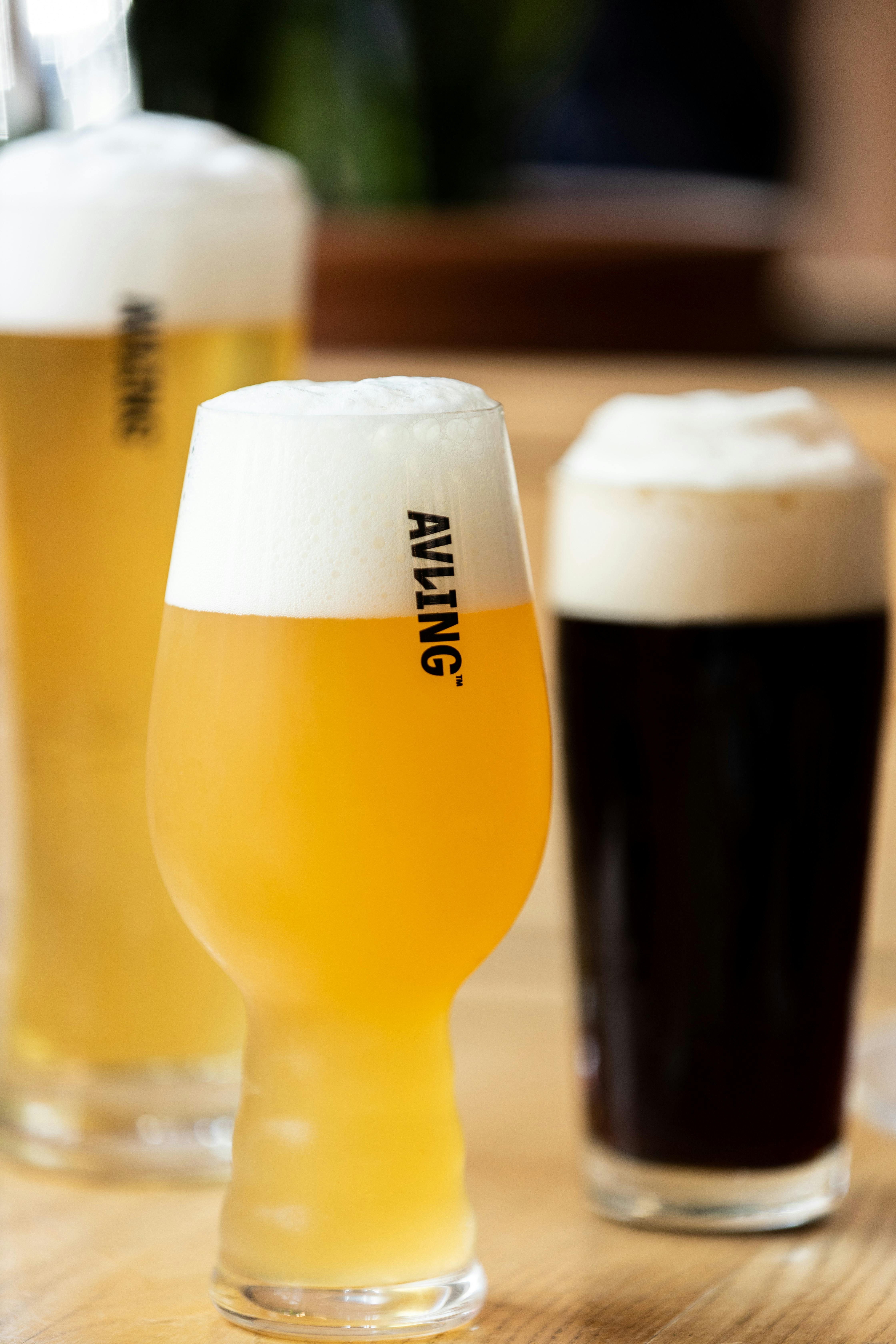 "We're really trying to extract every last bit from that fruit, because you can never get it all out in one go," he explains. "When you pour a second beer onto it, you can draw so much more of the flavour out. What you end up with, then, is a lighter but more integrated version of the fruit."
After a second extraction, Pale Fire becomes the fruitier peach sour, Firefly.
Likewise, the Violet Moon, a barrel-aged farmhouse ale, also uses 1800 pounds of Ontario blue plums, creating a wine-like, Gamay type of drink. After a second extraction, the Violet Moon turns into their prized plum sour, Séance.
Some other must-try beers include the whimsically named Meerkat, a rustic grisette that's as thirst-quenching as it is juicy and fruity; the Carillon bière de miel made with a tropical-tasting pineapple sage herb from their rooftop garden, and; the Rhubee, a rhubarb and cucumber wild ale with honey brewed by the self-identifying women of Avling especially for International Women's Day—this particular beer is the result of 500 lbs of fresh Ontario rhubarb and over 200 hand-peeled cucumbers.
Next to a curated yet casual kitchen menu, Avling's beers complete the team's vision to elevate local ingredients and reimagine what a Canadian brewery can be.
"What we're achieving together is a place that challenges the easy association of 'breweries' as chicken wings, nachos, calamari, and burgers," says Chin. "Brandon and I support each other with our similar palates, and the subtlety of the fermentation he puts through the beers just bring out the fire and spice in my own cooking."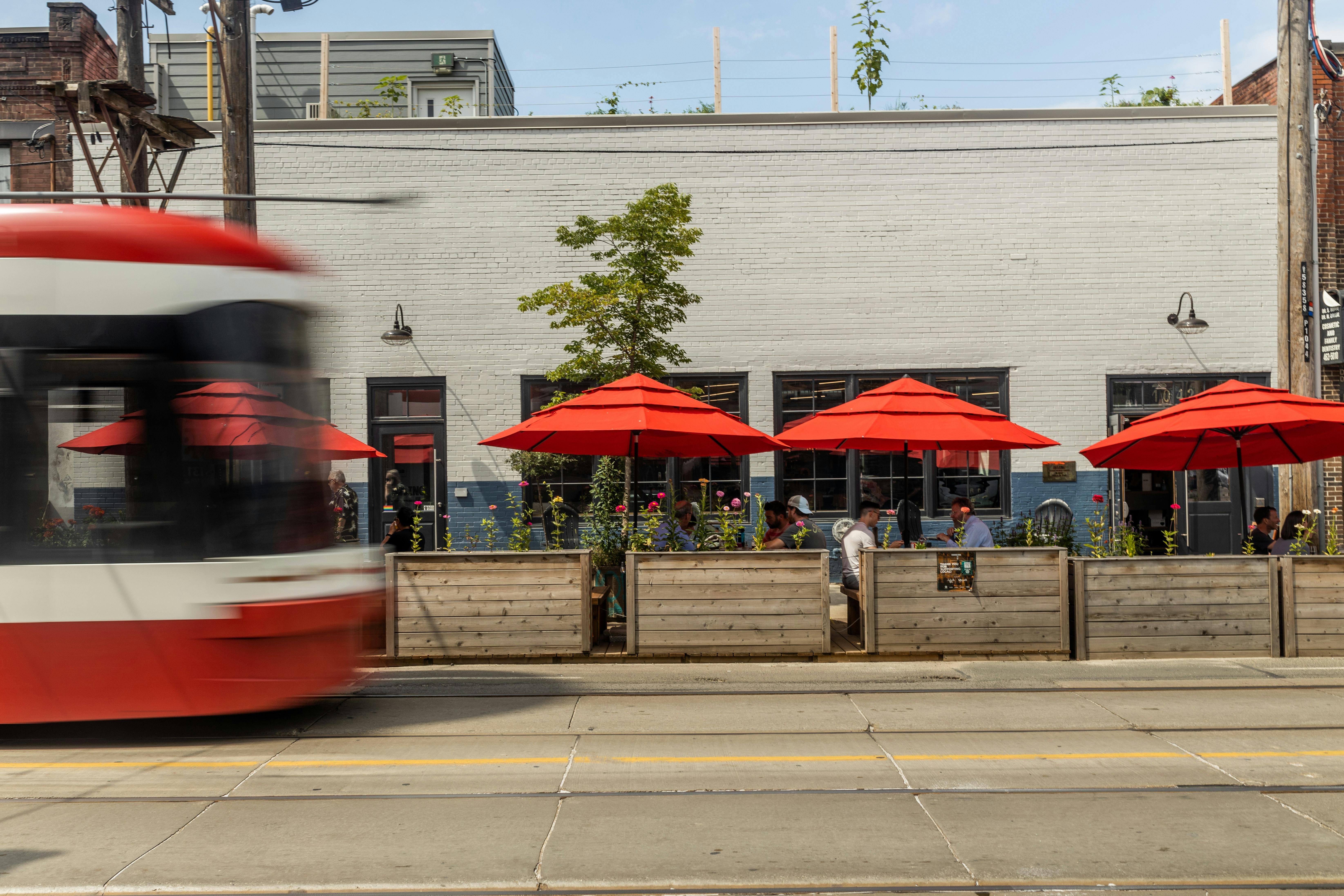 With Chin and Judd working apart but together, Avling continues to push boundaries and re-examine what it means to be responsible messengers of what Chin considers her "3 C's": Community, Cuisine, Culture.
"I like to think of us as reviving classics—bringing back what's classically our foundation and basics, but with what's sustainable right now and for the future," she says. "It is possible to retranslate North American cuisine with my heritage without being 'exotic' or 'foreign'."
Leading with raw passion, inclusivity, and continuous education at the forefront of their philosophy, Avling is showing Toronto better ways to embrace old traditions—without sacrificing the new and now.