There's a new traditional Texas-style smokehouse in Toronto, but it comes with a Middle Eastern twist. Backyard Smokehouse officially opened in March of 2021 in the Annex. Ever since opening, they have been selling out nearly every day, sometimes within hours of opening. The menu offers various items, including beef brisket, sausages, beef ribs, rotisserie chicken and more.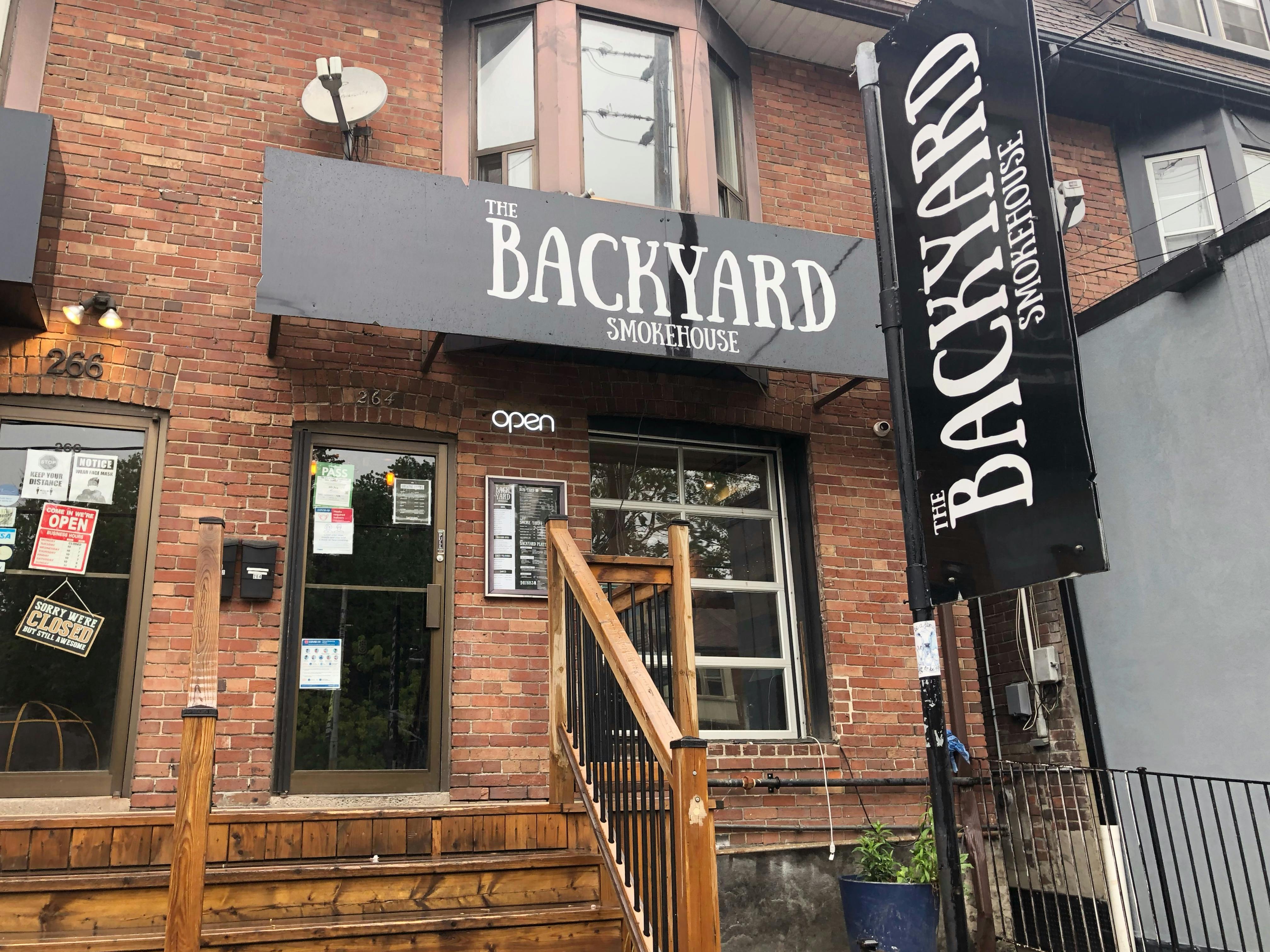 The mind behind it all is owner Faris Awwad, who also owns Eggstatic, which opened back in 2018. Awwad experimented with some pulled barbecue and beef dishes at Eggstatic with a small smoker he purchased for some staff meals. After rave reviews from his colleagues, he wanted to expand upon that idea with this new concept and Backyard Smokehouse was born.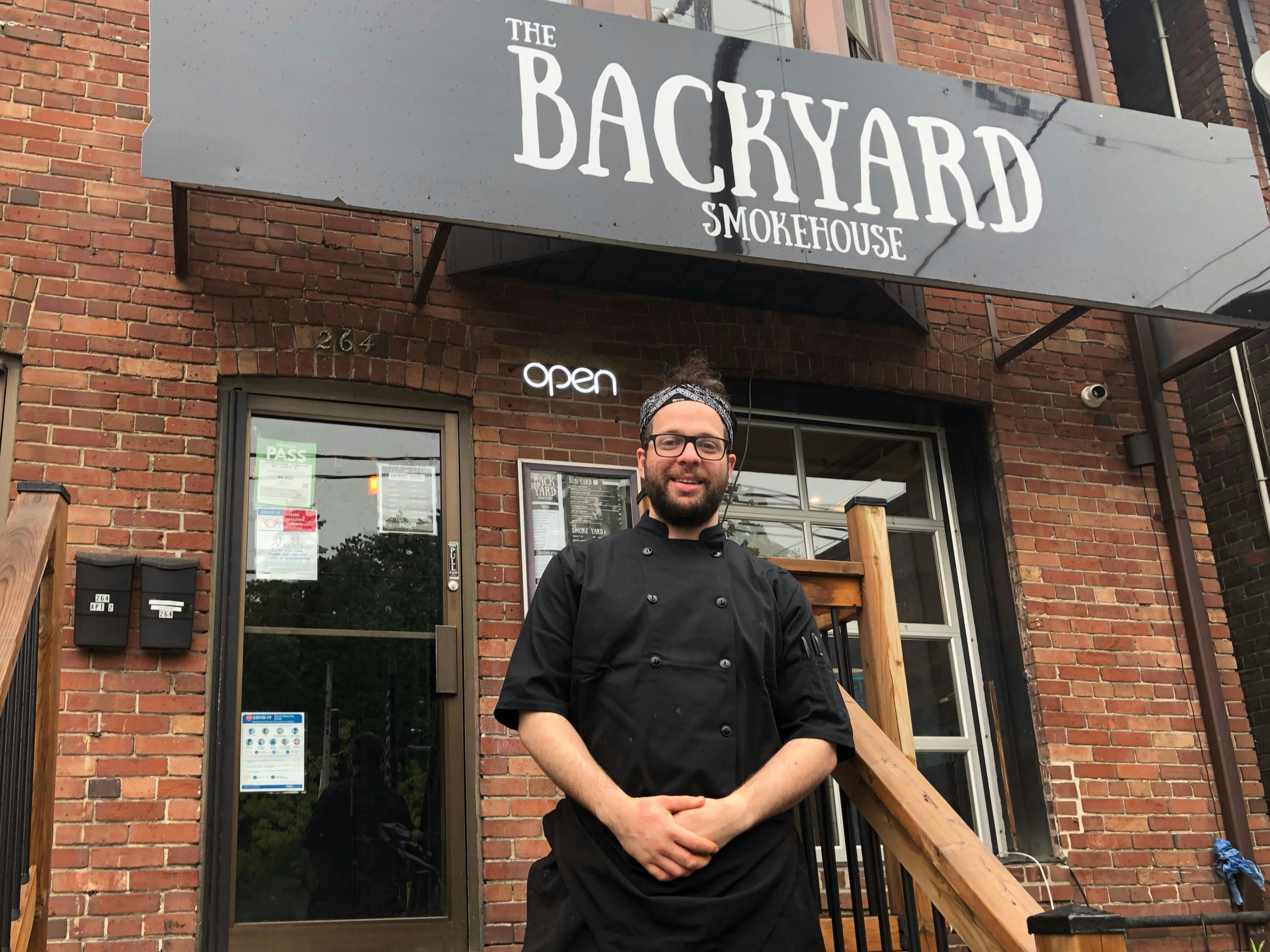 Awaad closed on the space back in August 2020 but couldn't open due to pandemic restrictions. The biggest factor in choosing this space was because of the large backyard where they keep a massive smoker, which is in addition to a few smaller smokers inside a back smoke room. The large space in the back has the potential to be a beautiful patio once they fix it up.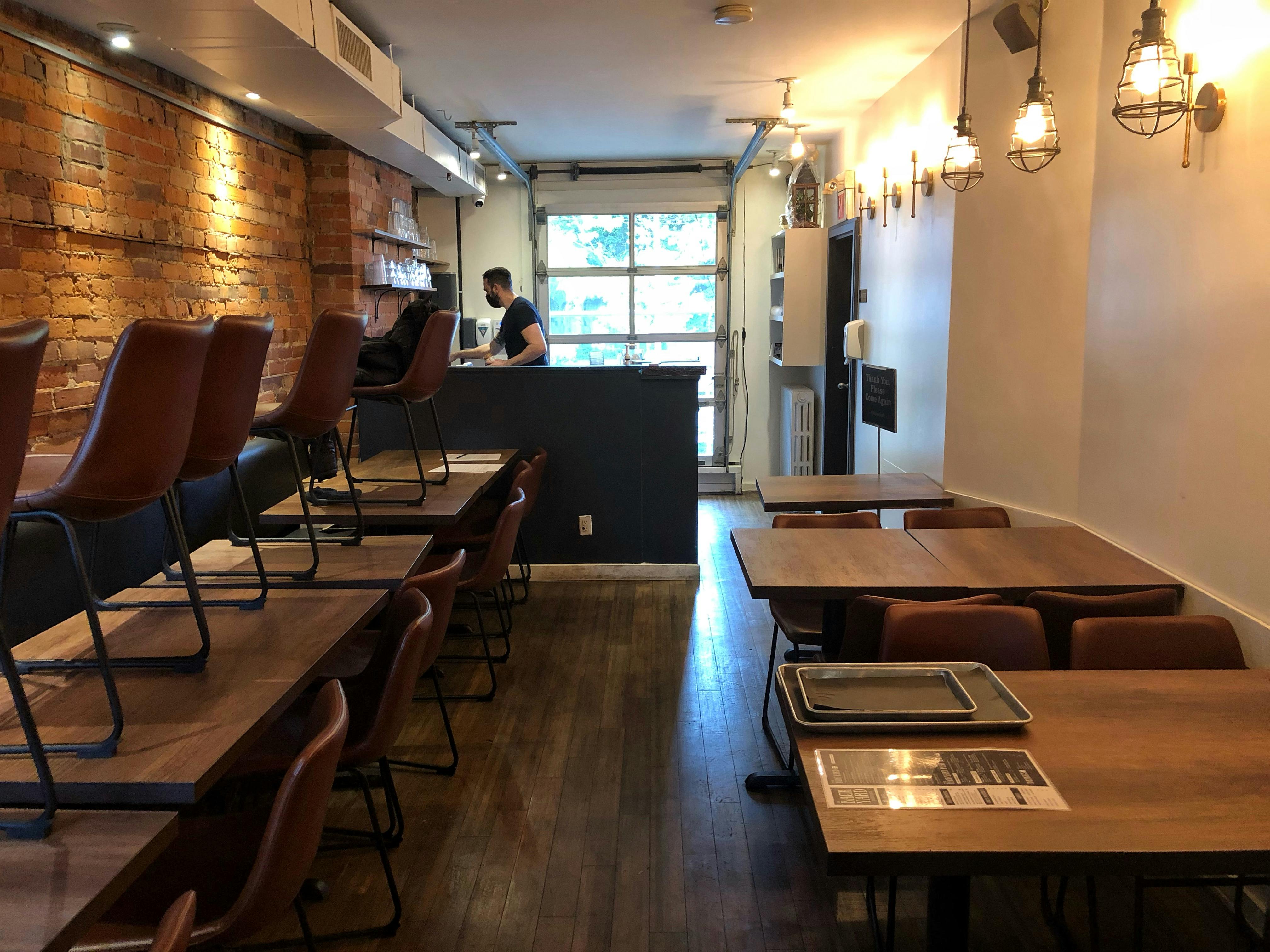 As for the restaurant space itself, the interior dining space is a rustic style area with exposed brick throughout the dining room. The industrial style pendants bring in warmth and layers of texture to the interior. The indoor dining area seats roughly 40 people and will be open once restrictions allow.
There will be a front patio that will hold about five to six tables that will be open this summer. The aforementioned backyard patio will look to hold up to 80-90 customers but will likely not be ready until next summer.
The menu features all things Texas-style barbecue. However, everything they serve is also halal certified, so you won't see pork on the menu. The menu currently is limited because of the pandemic but will expand once dine-in options are permitted. Much of what they do now is meant to be takeout accessible so as not to sacrifice the integrity of their dishes.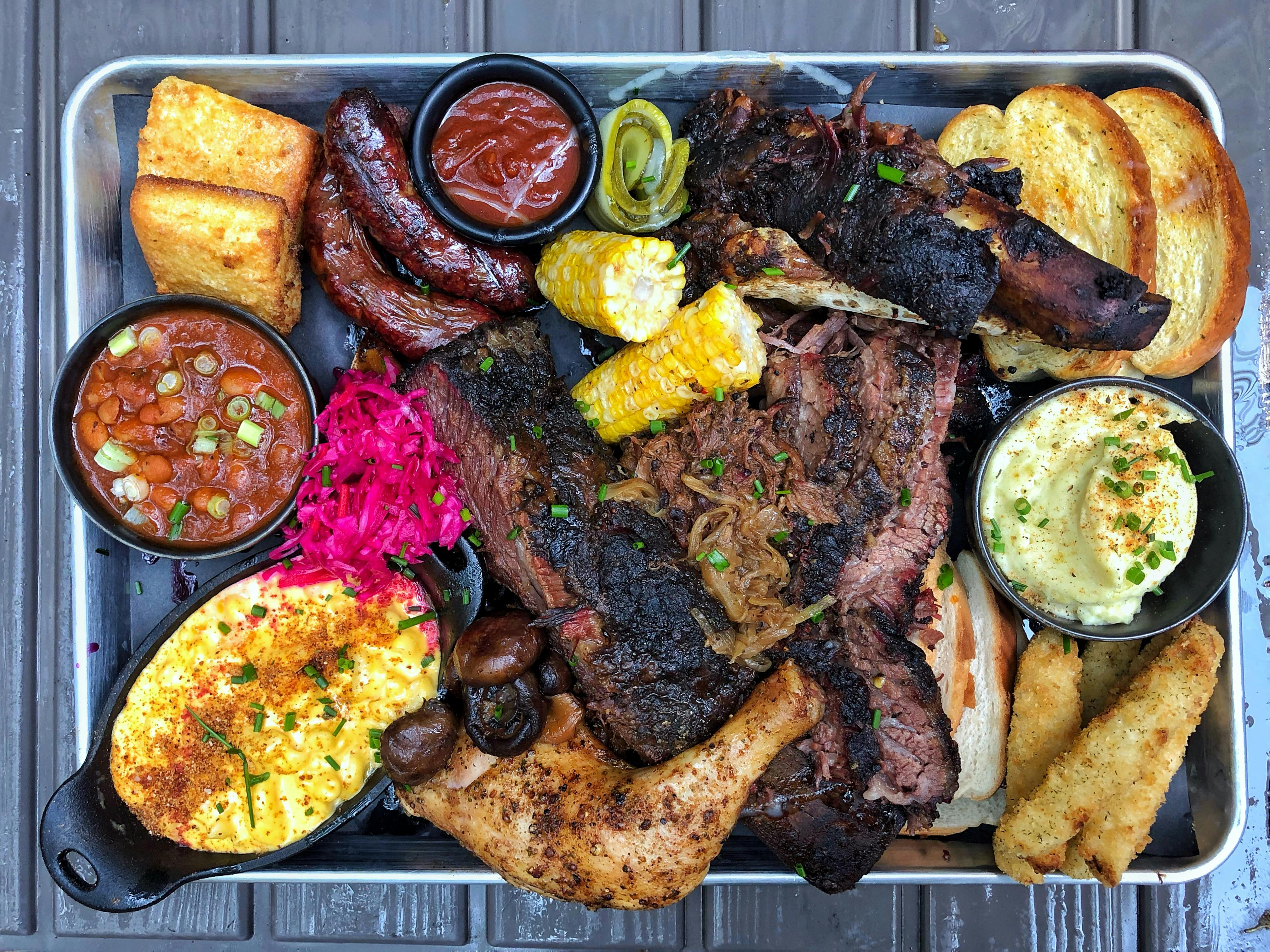 The beef brisket might be their most popular dish. They use AAA or USDA prime for their brisket that they smoke for 16-20 hours. The result is a perfectly tender and juicy slab of beef with a sleek smoke ring and incredible bark. Other popular dishes are the short ribs and beef ribs that are smoked for 8-12 hours.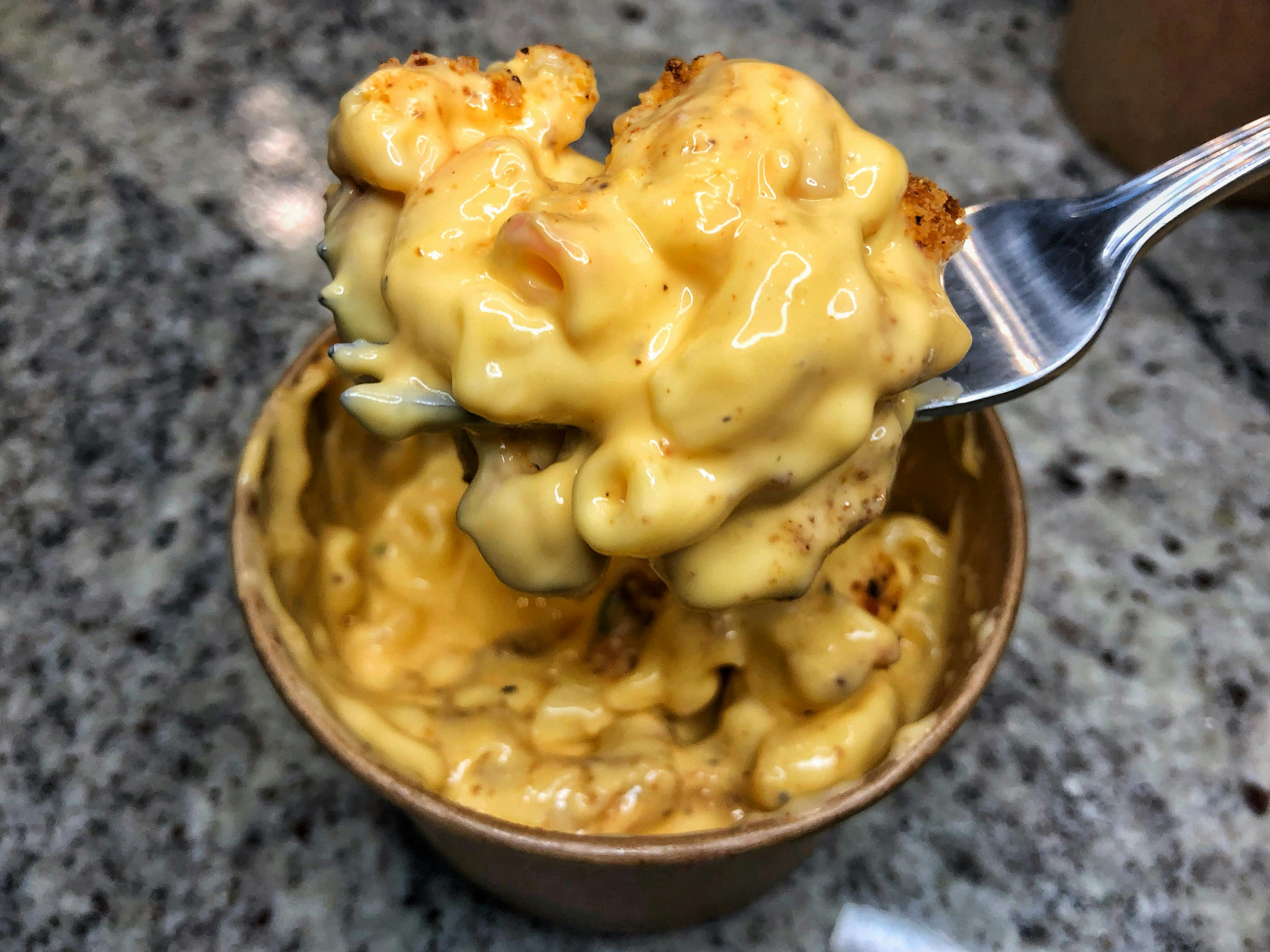 Besides the popular beef dishes, they also do rotisserie smoked chicken. They cook their chicken low and slow in their smoker for over two hours and serve them as whole birds or in sandwich form. They also do classic sides like cornbread, barbecue beans and mac and cheese.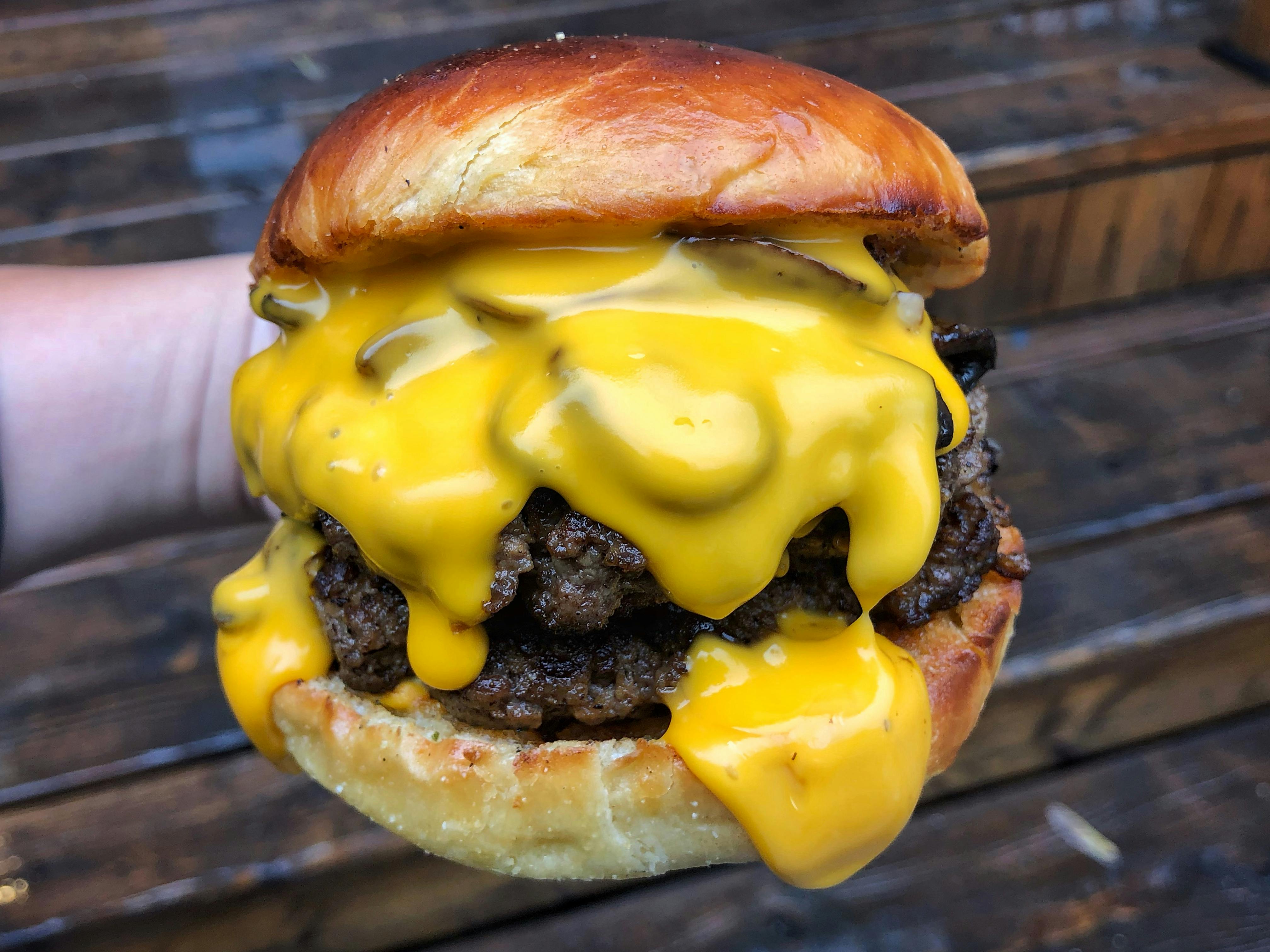 The burgers here are also not to be missed, made from beef brisket ground on-site and formed into patties; the resulting burger is more decadent than your typical ground chuck. The Ribyard Burger is a double patty burger topped with sautéed mushrooms, barbecue sauce, mostarda sauce and cheese spooned on top.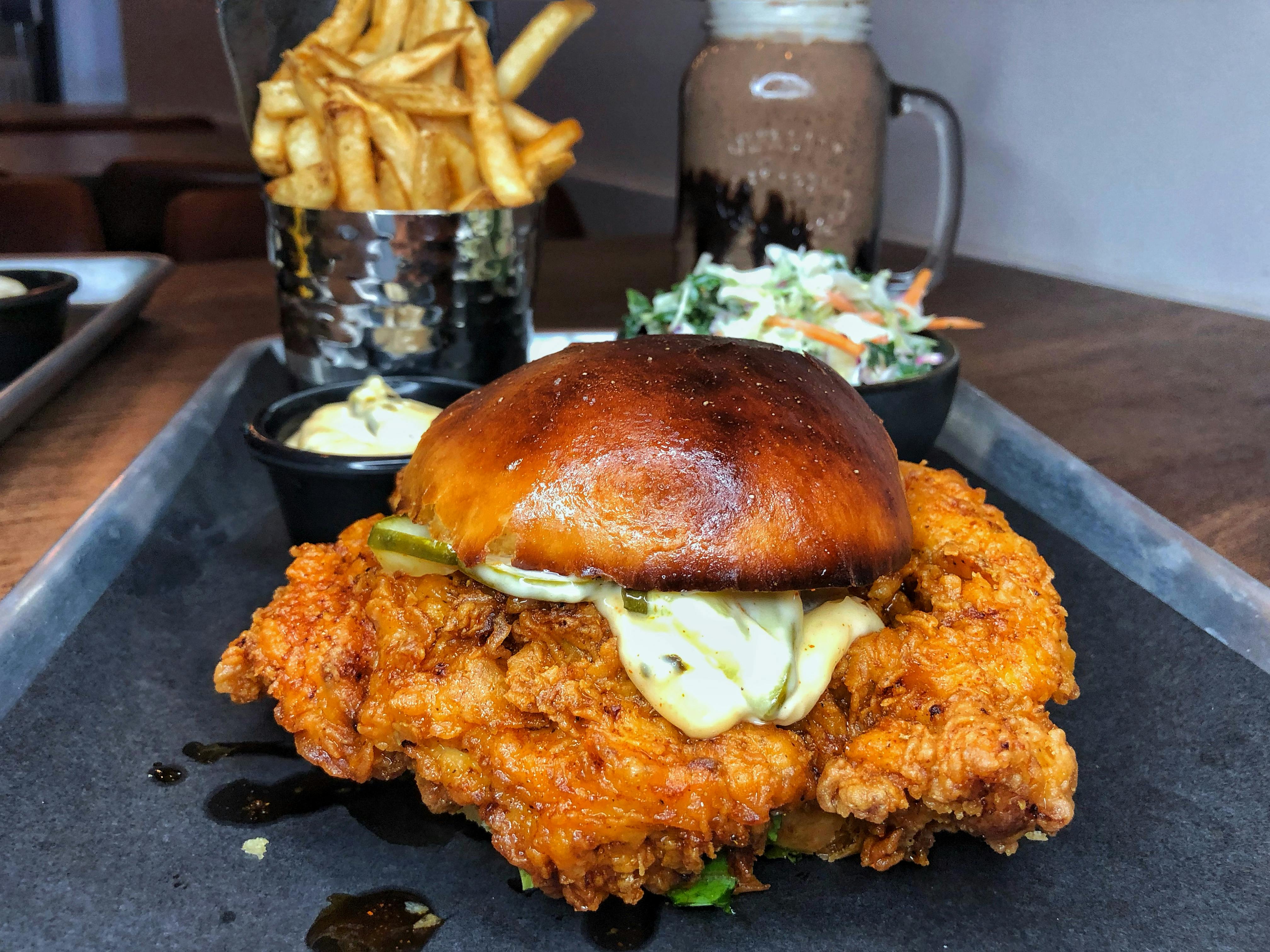 The Nashville Hen is their take on a hot chicken sandwich. The chicken is dipped in a spicy oil and topped with chipotle mayo, lettuce and pickles.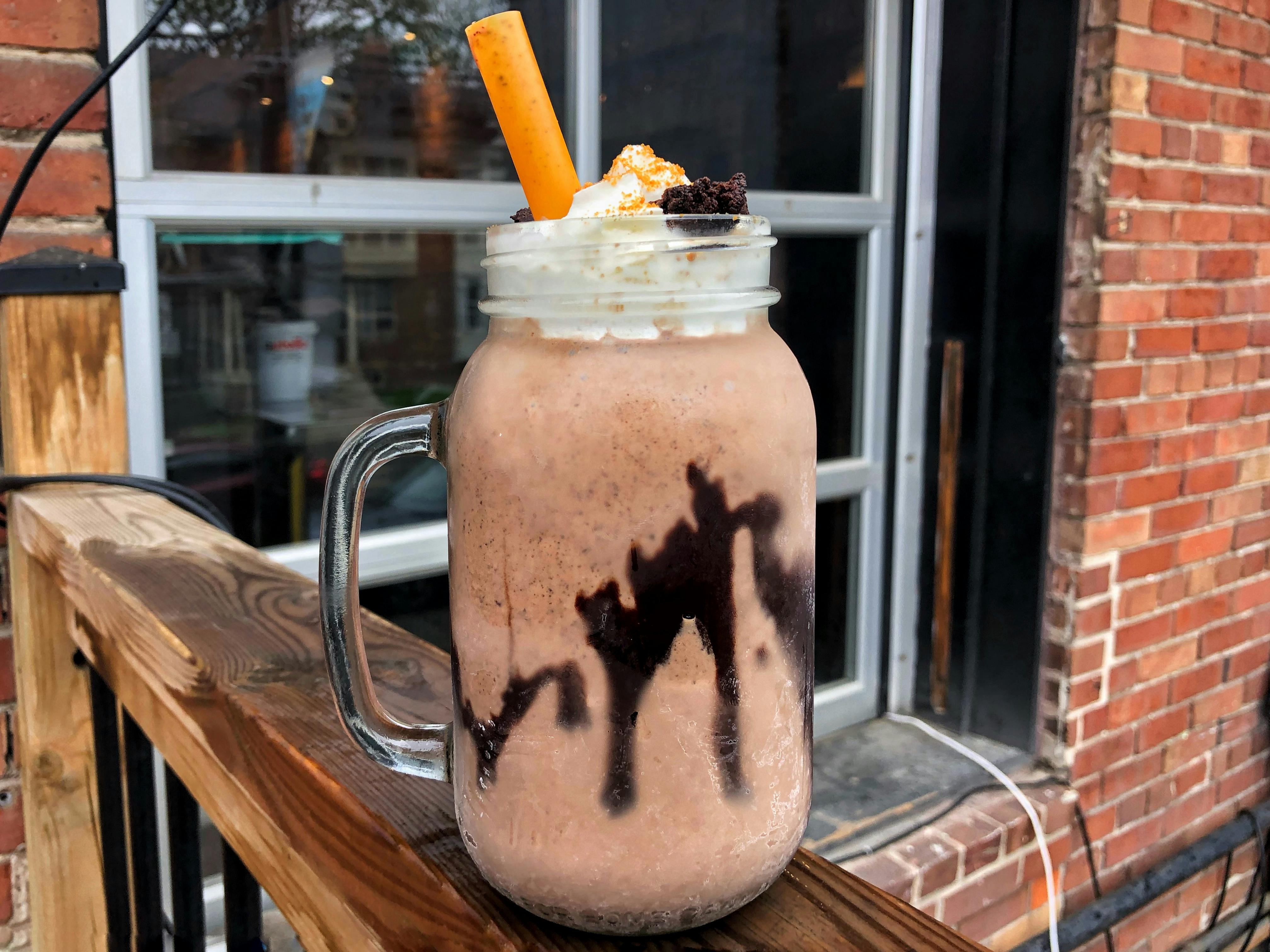 Future dishes on the menu will include a bevy of seafood options such as oysters, mussels, salmon and other smoked seafood. They are also working on vegan dishes like a Smoked Jackfruit that they hope to launch in the near future. Eventually, they plan on having a small bar up front and once open for dine-in, they'll be doing some specialty drinks and virgin cocktails to serve alongside their barbecue platters.
All of their sauces and spice rubs are made in-house. They freshly grind, toast and smoke all of their spices, so none of it is store-bought. The butchers and suppliers are all local here in Toronto and are certified hand-slaughtered halal.
Backyard Smokehouse is located at 264 Dupont Street in the Annex. They're open from 4 p.m. to 10 p.m. every day except Monday. They plan on expanding hours as restrictions continue to lift but have kept to dinner hours for the time being. They have sold out within two hours of opening on weekends so if you want to try them, go early. They highly recommend you preorder online or by phone to avoid disappointment.