There's a new spot in Toronto doing Vietnamese street eats, and we're not talking about pho.
Choi is the newest spot in Scarborough doing a menu designed around the lesser-known but still popular dishes found in Vietnamese street food stalls. Finally opening at the end of June, Choi originally had planned to open its door during the onset of the pandemic. Once they found a location to work from, the concept was able to come to life.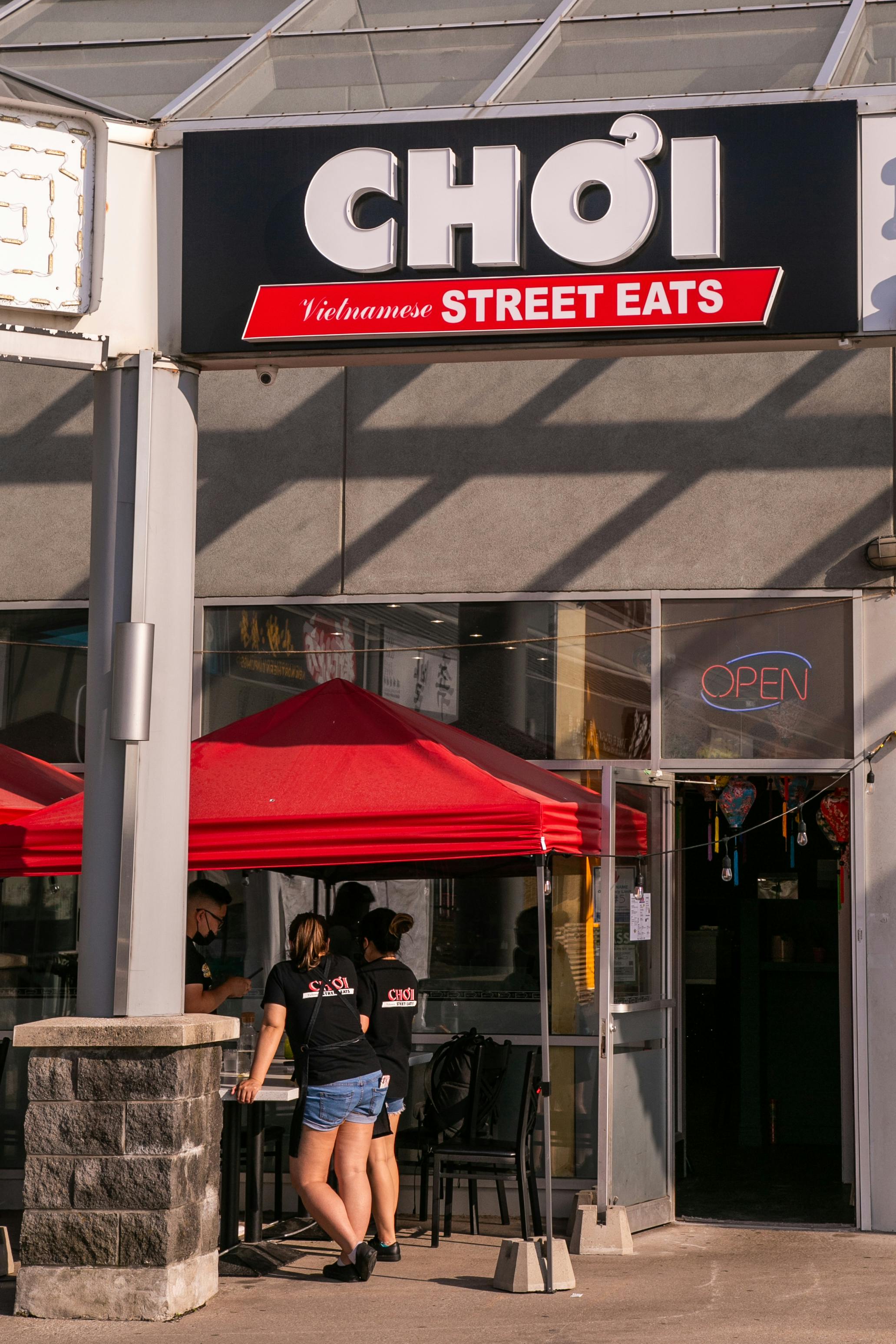 The stress of opening a restaurant can be challenging, but it's even more compounded during the last year. Luckily for Choi, a lot of the concern was alleviated due to some restrictions being lifted for outdoor dining. They were able to set up a mini tent until they could have the interior completed.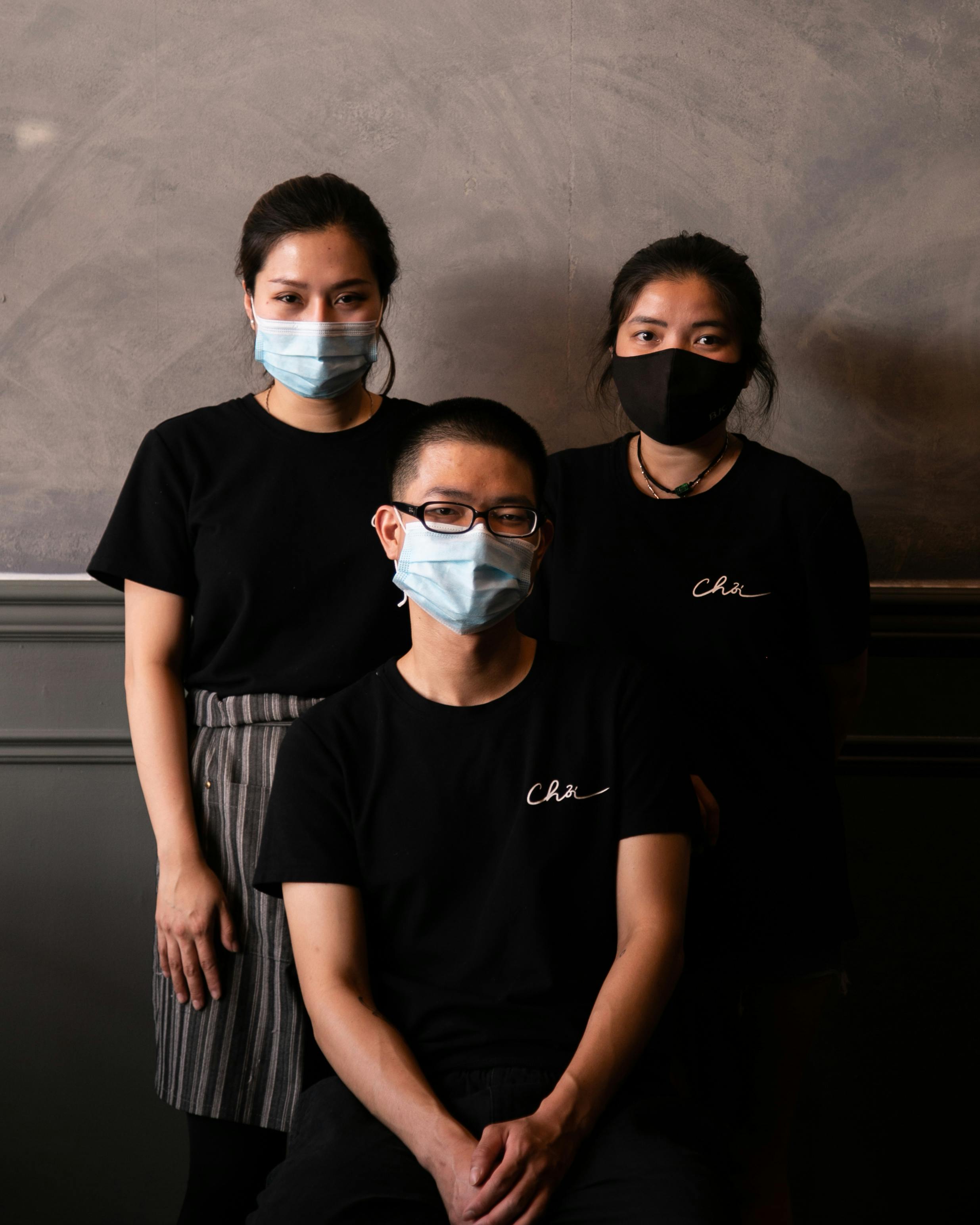 Owned by a team, Quynh, Tien, Kim, My, and Tu all have had prior experience working in the industry and passion for the concept.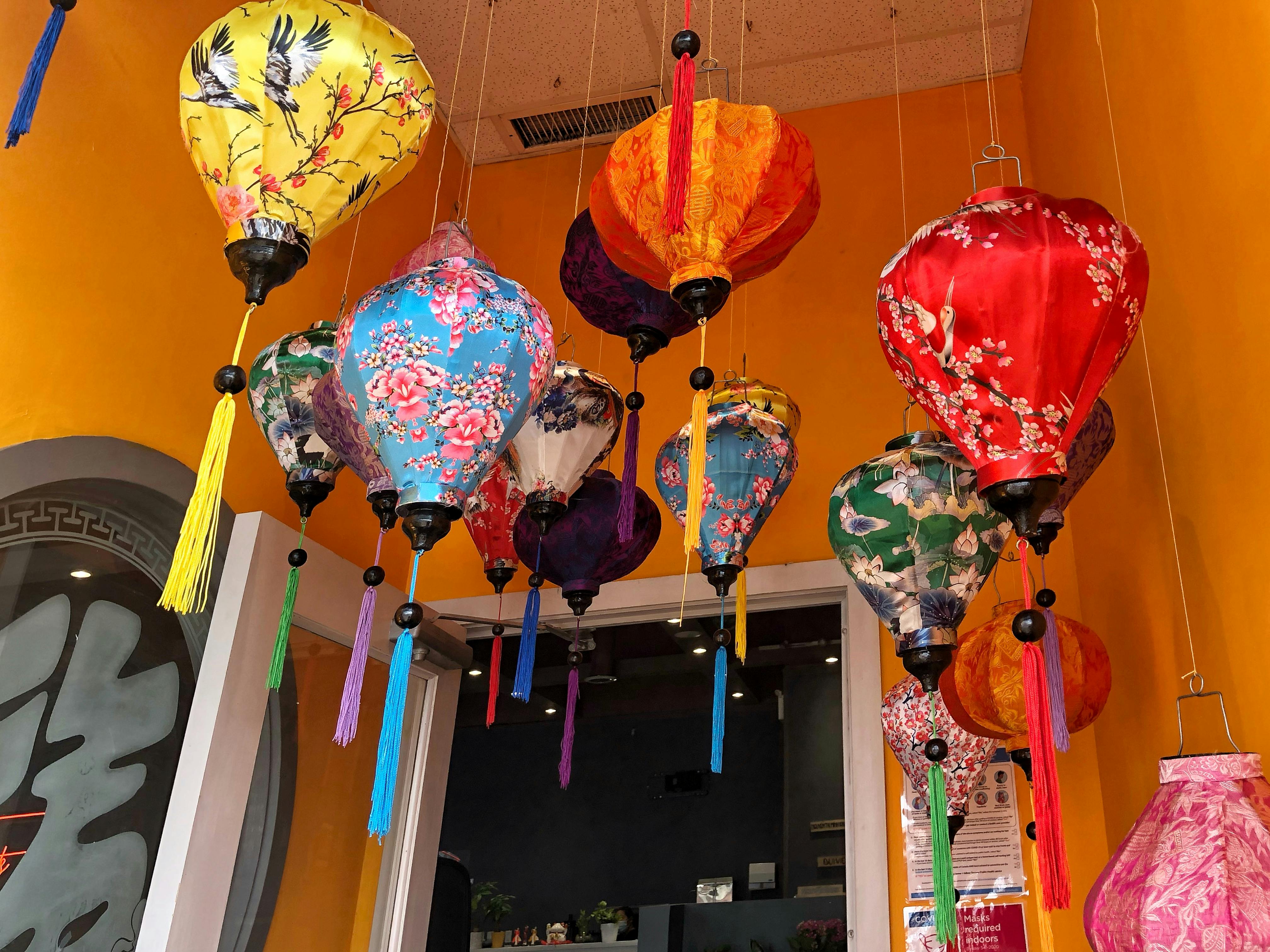 The concept comes to life as soon as you enter the space and really represents the owners' vision. Lanterns greet you at the entrance and are actually brought in from the Hoi An region of Vietnam. There is a street called "Lantern Street" where they drew inspiration from.
Choi Toronto wants to exude the Vietnamese street food scene with its entire layout. They wanted to imitate the scenery with old-style walls filled with retro decor. The writing on the walls is intentional as it exists throughout Vietnam and elicits fond memories for them. The writings and sayings on the wall have been ingrained in the culture of Vietnamese street food and they wanted to pay homage to that.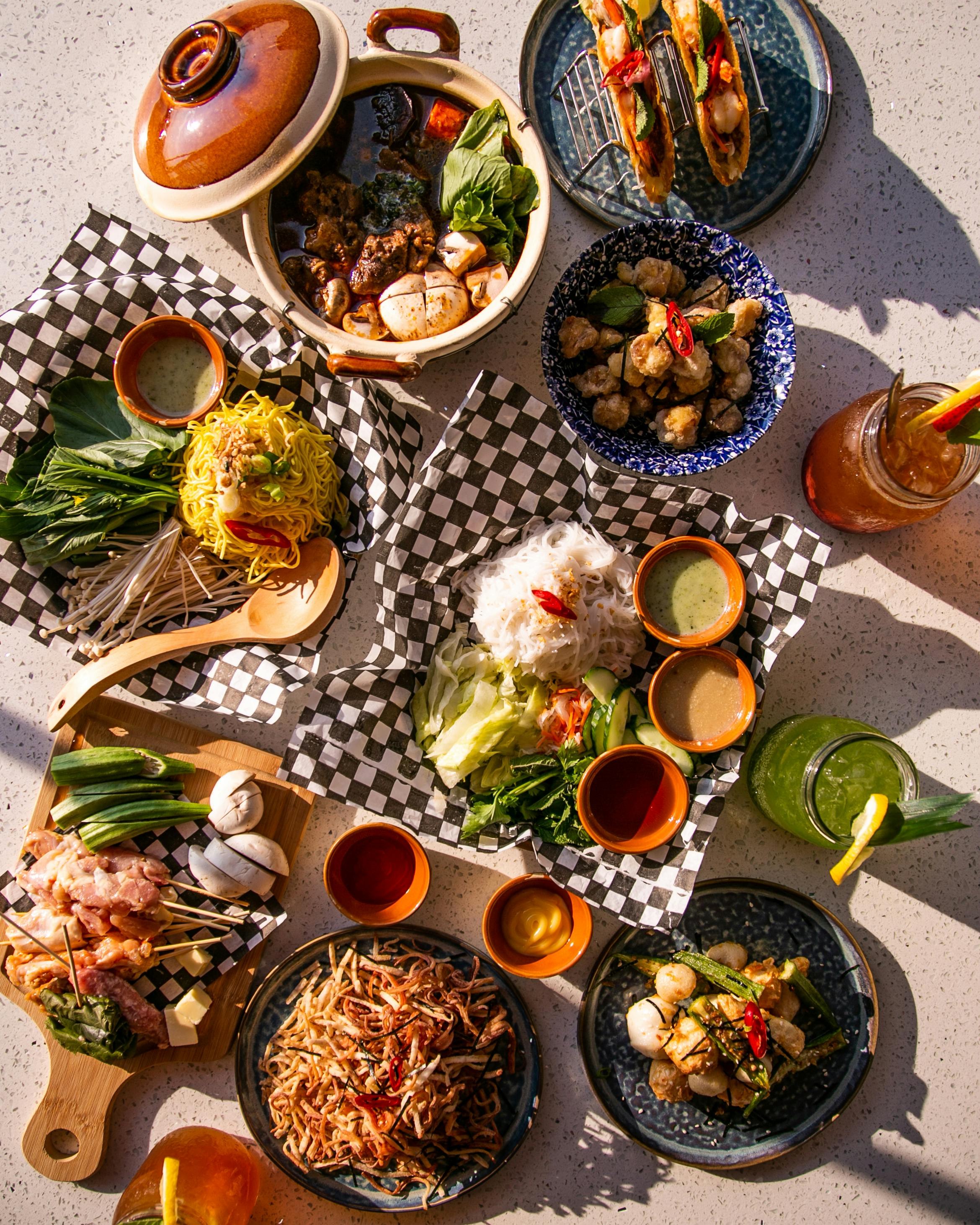 The menu at Choi incorporates different street dishes from all regions of Vietnam.
"We've had people walk in asking if we serve pho and we don't. We believe in the difference in our food. We wanted to change the mindset and expand people's perceptions around Vietnamese food," says Quynh.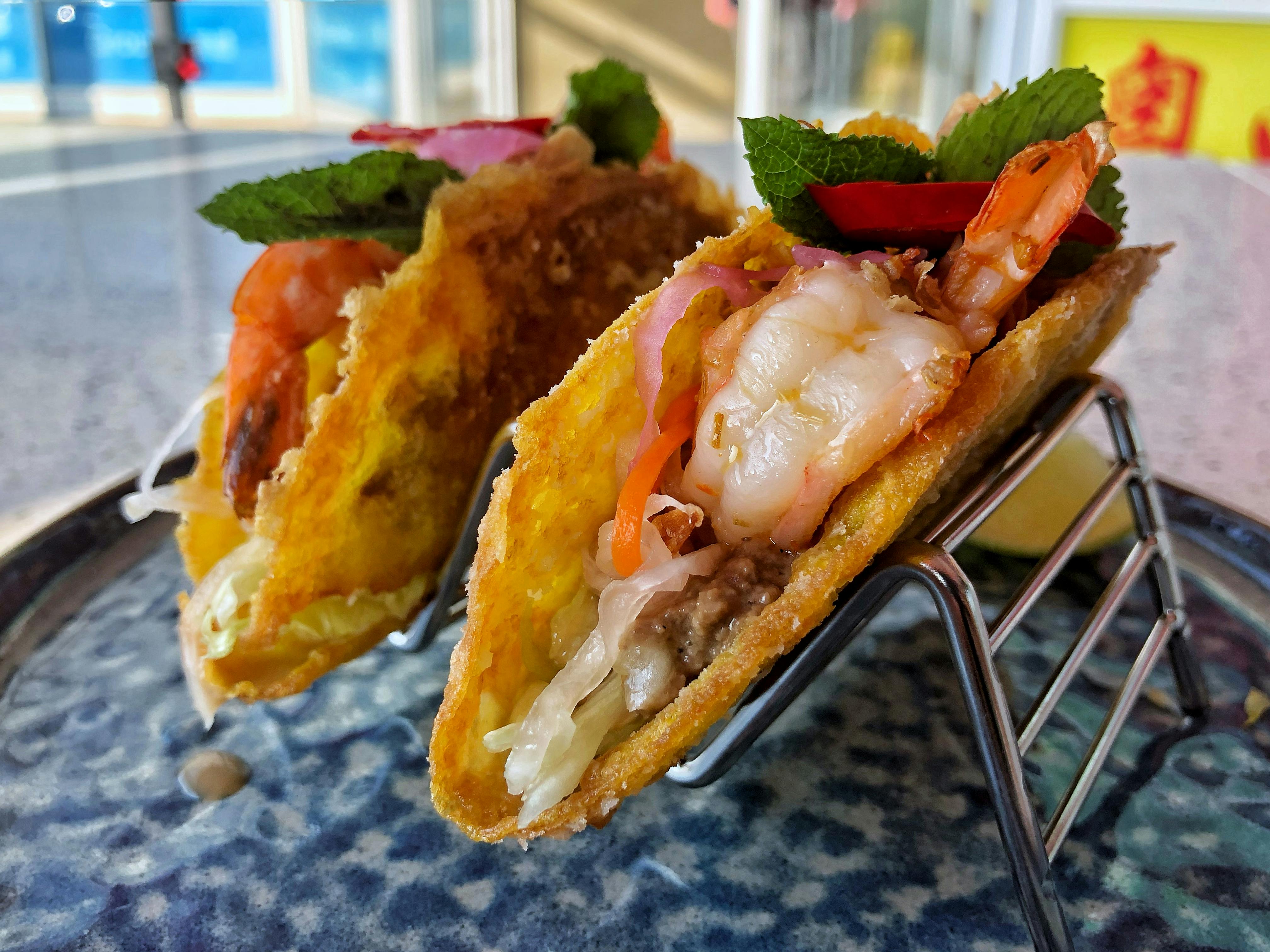 The Vietnamese Tacos are a must try and are inspired by a popular Vietnamese dish called Banh Xeo. Choi reimagines the famous dish by frying the banh xeo, which is a savoury turmeric crepe, to make it crisp. Lathered inside is a mushroom pate spread with lettuce, pickled radish, carrots, pickled onions and shrimp.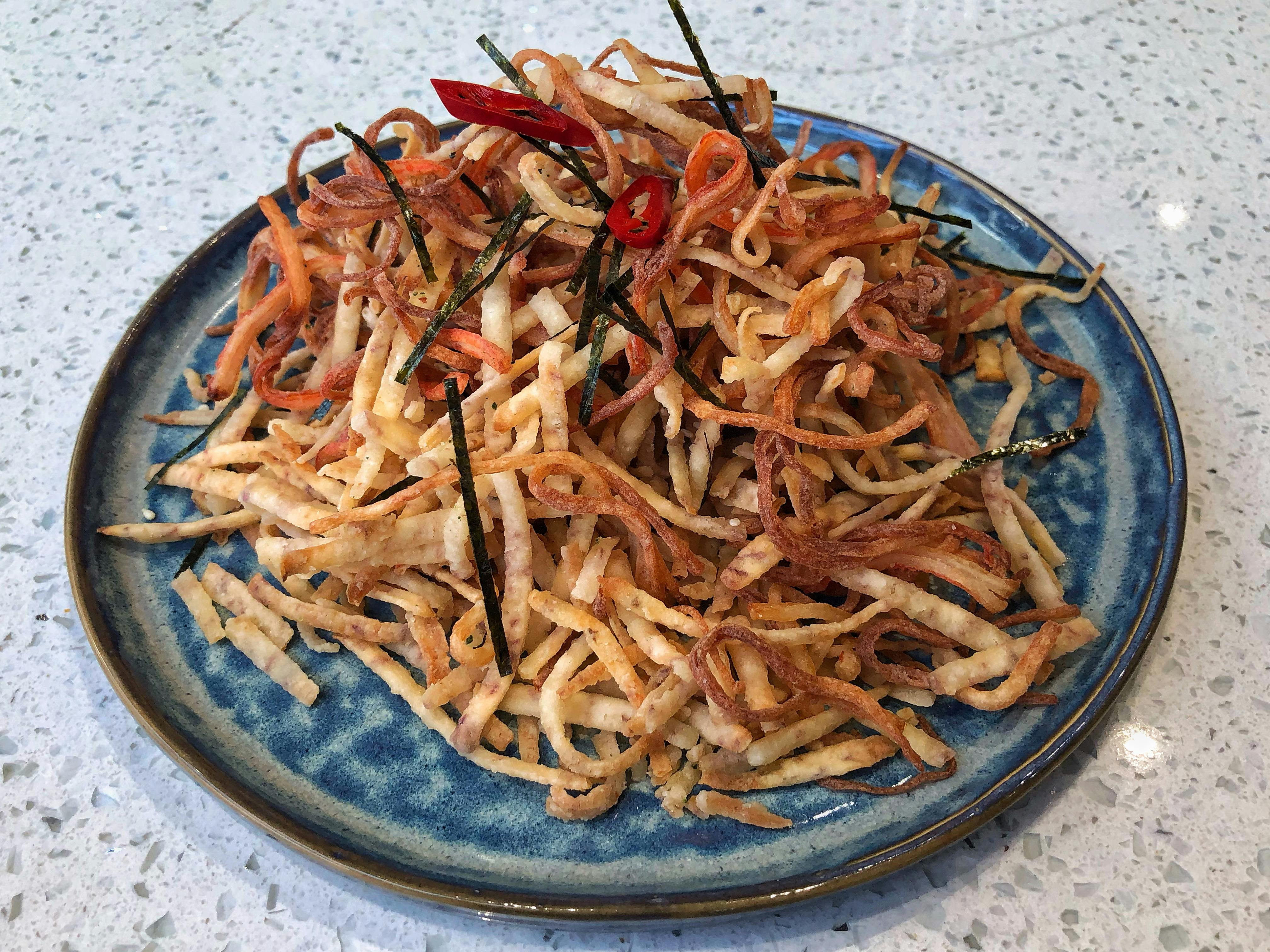 Another popular appetizer is the Choi Fritter, which consists of shredded taro and crab salad. Though not pictured, there is a garlic mayo made in-house that is key to the dish.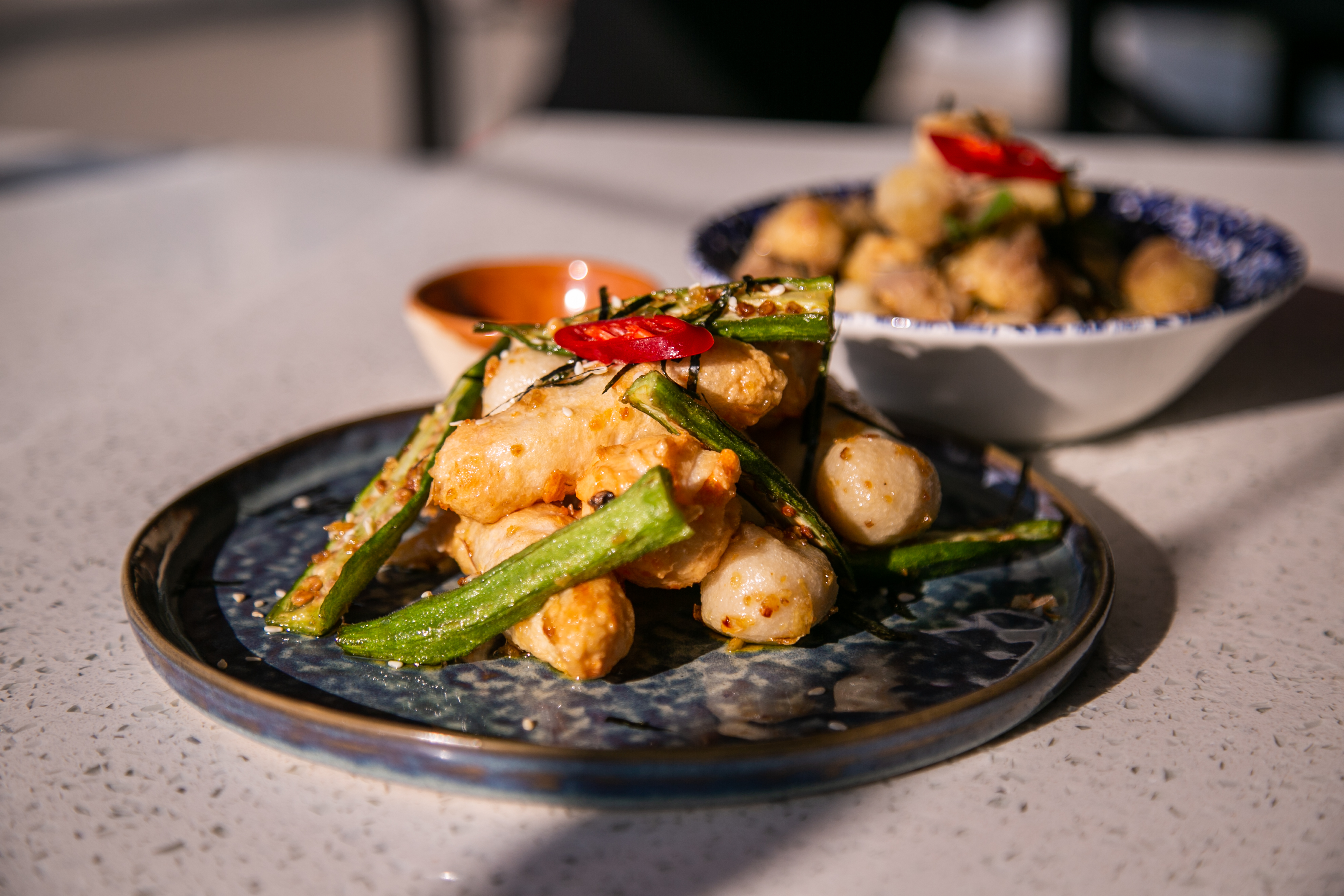 The deep-fried chicken cartilage is a popular item that you don't see at many restaurants in the city. The cartilage is stir-fried with fish sauce for a rich umami flavour and is served alongside fish balls.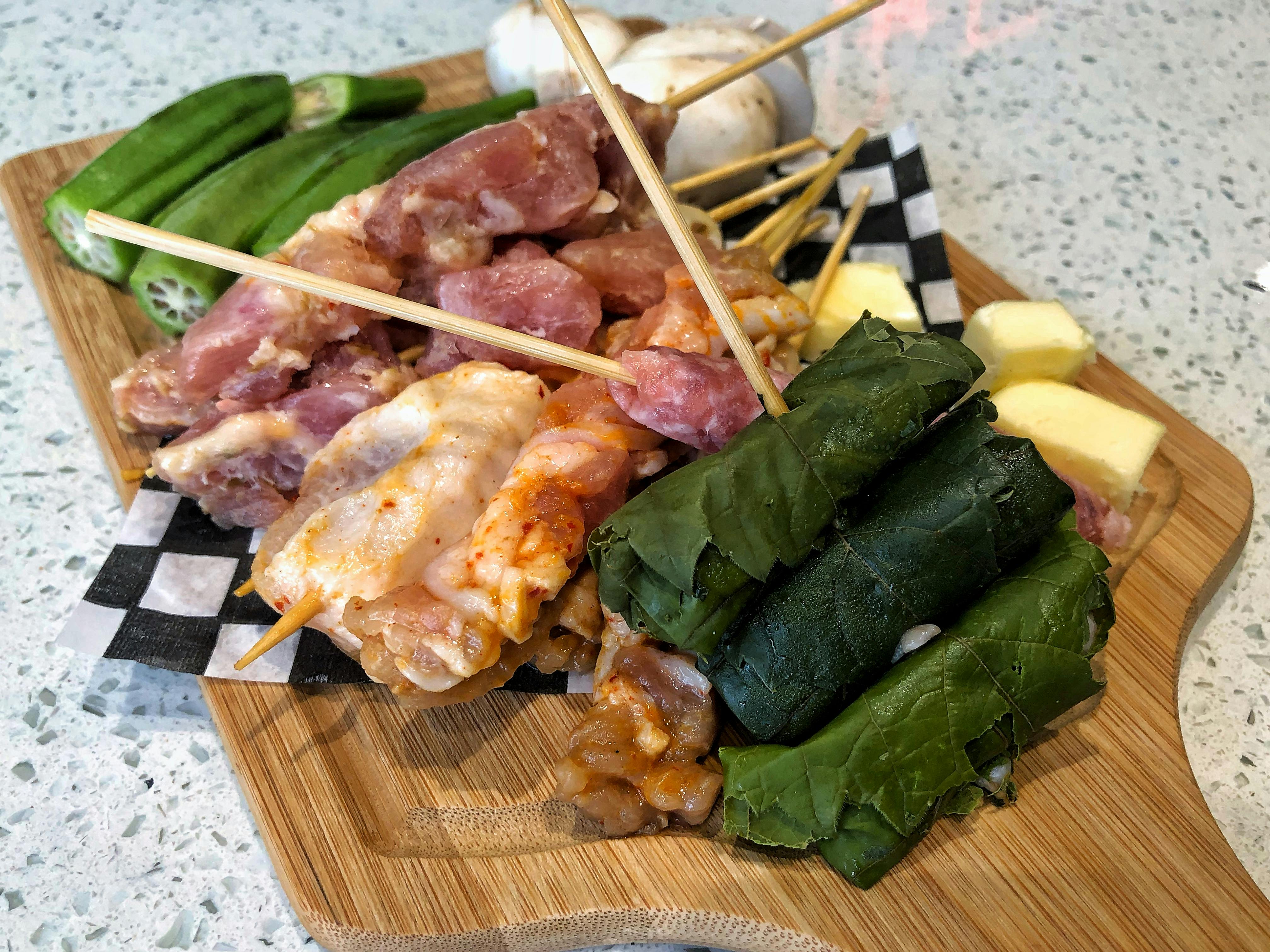 A unique thing they have here is tabletop BBQ, which is something you barely see at Vietnamese restaurants. There are various options to choose from, but those most popular include pork skewers, chicken skewers and grape leaf sausages. Vermicelli, fresh herbs and dipping sauces are served to accompany the mixed grill.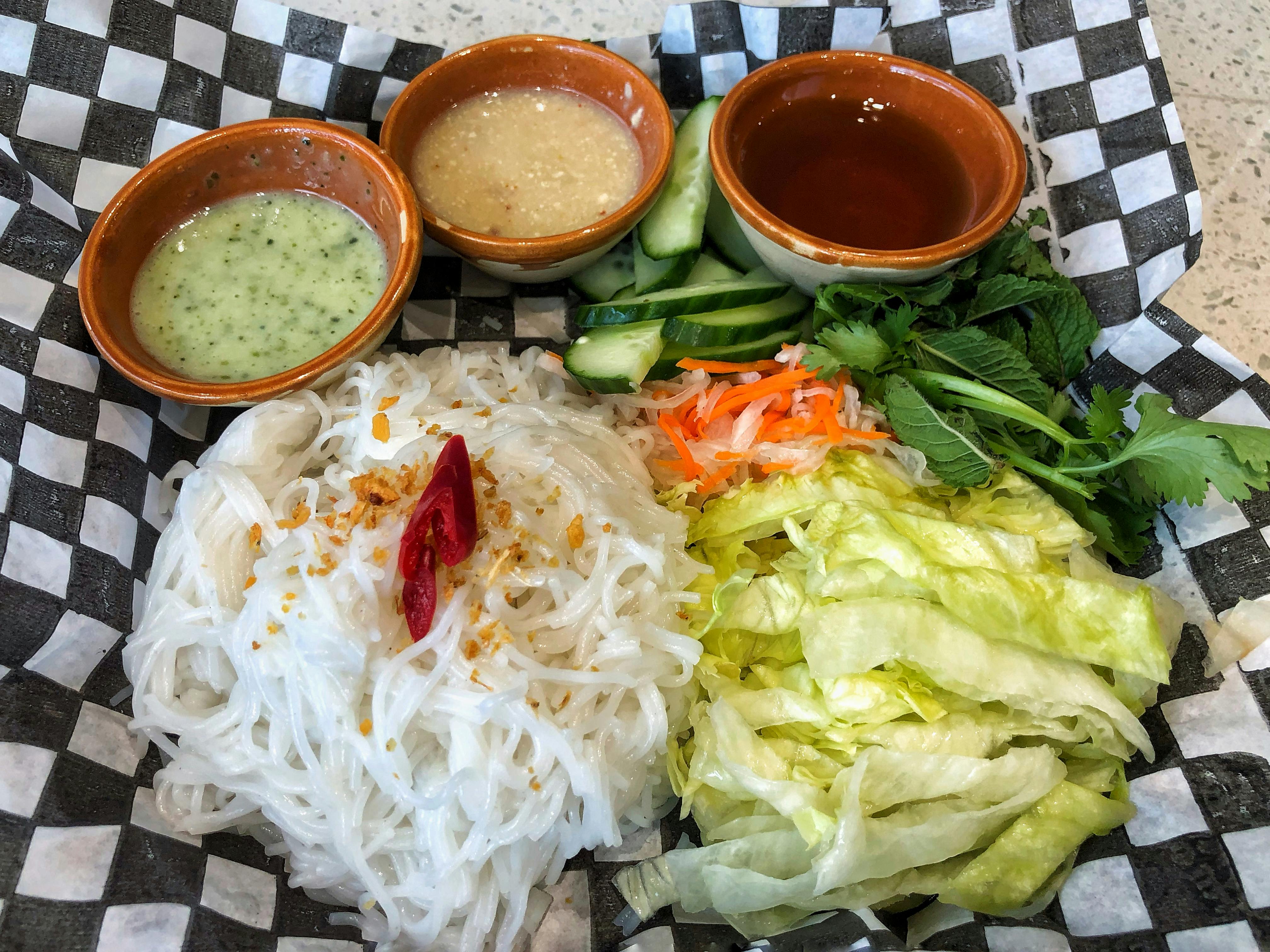 For sauces, find a wasabi lime, which is excellent with chicken and seafood. The fish sauce goes great with anything but especially the grape leaves to have that bit of sweetness to counterbalance the sour from the grape leaves.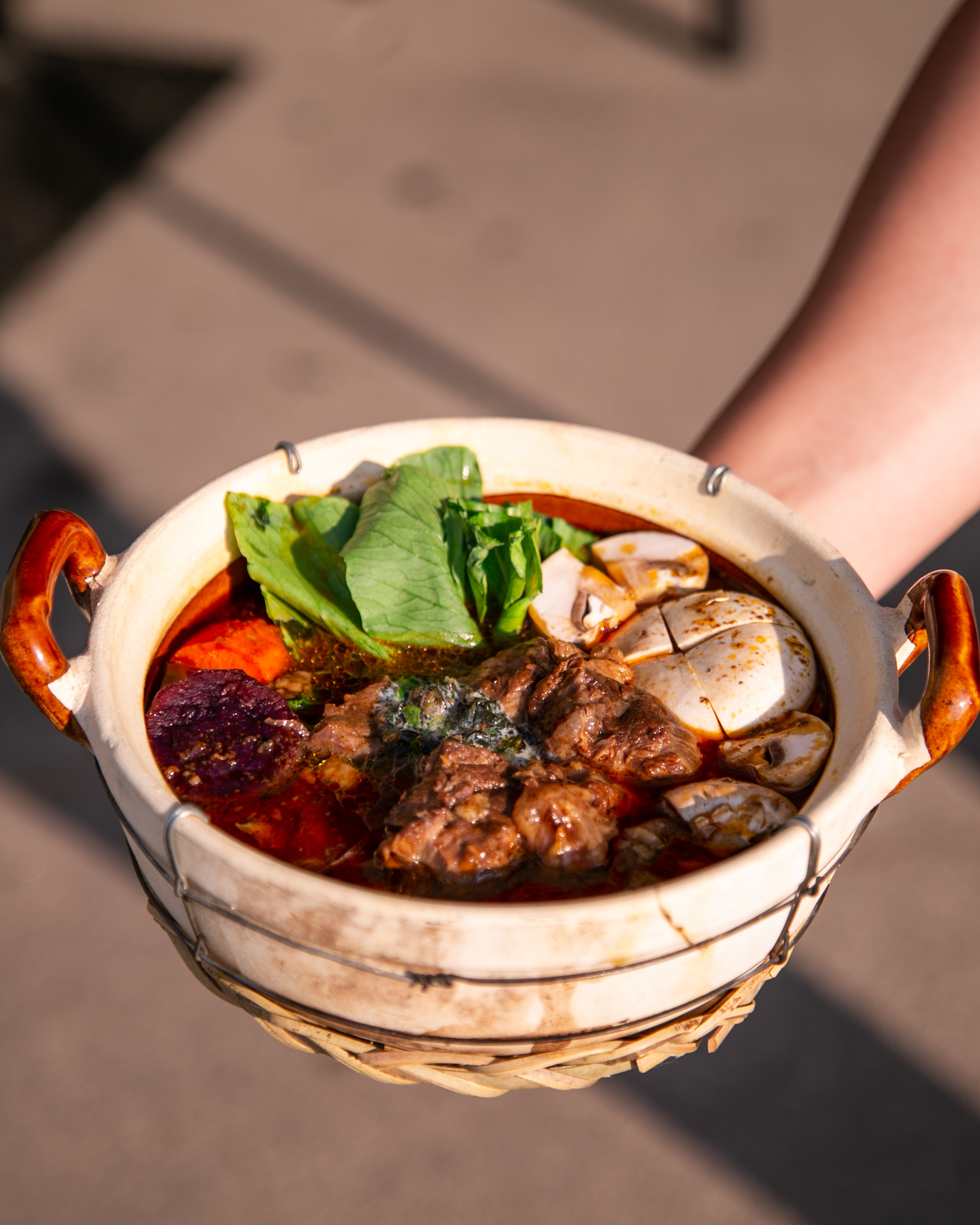 Other than BBQ and appetizers, they also have various stews and hot pots. The Lâu Bon Một Beef is their most popular hot pot. Underneath the heavy ceramic pot lid is a braised beef shank that is served with herb butter.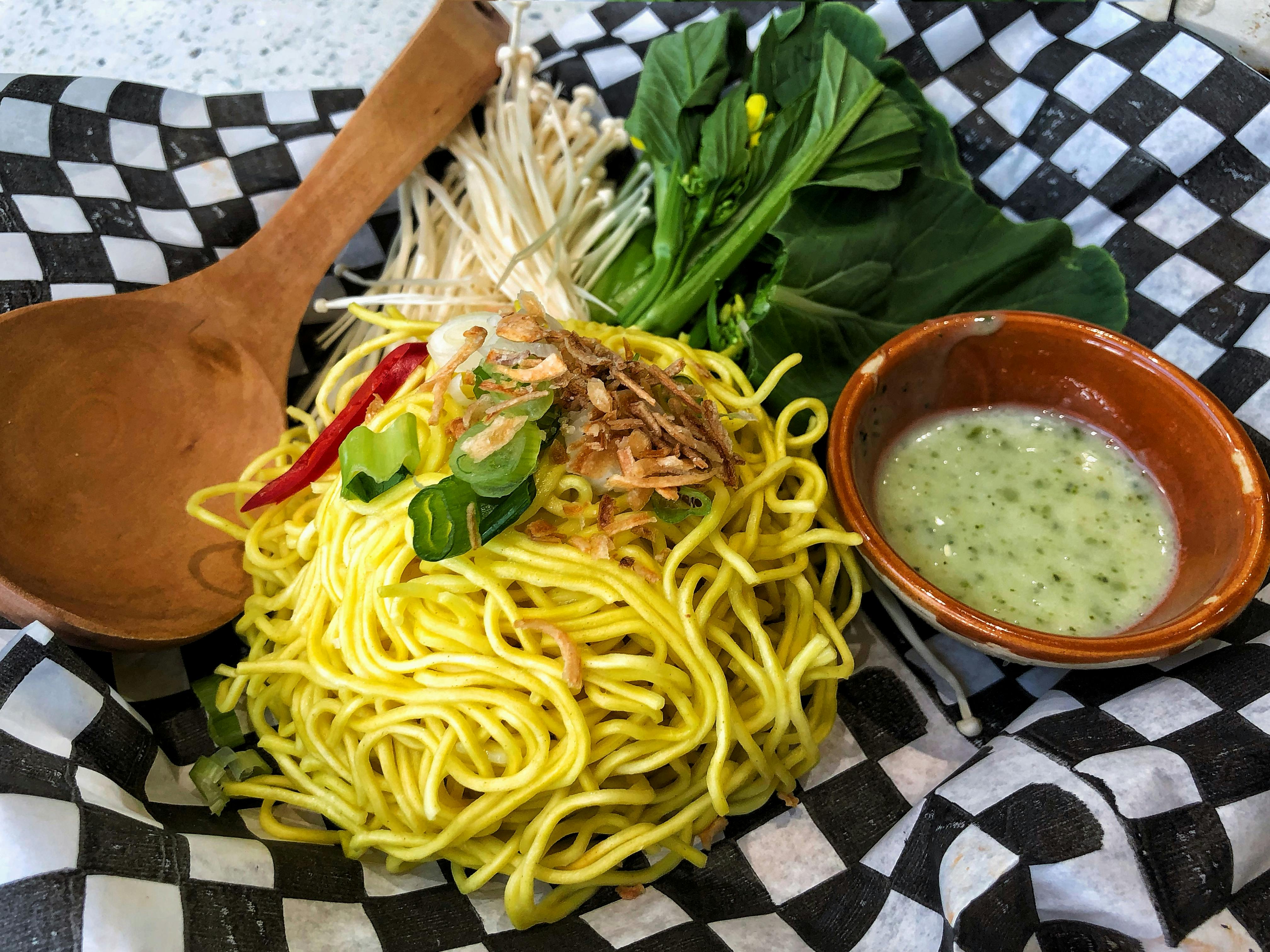 The hot pot comes accompanied with wasabi lime sauce, egg noodles, enoki mushrooms and veggies. The broth is rich and dense and the meat and mushrooms are fork-tender. The combination of lemongrass, star anise and cinnamon perfumes the dish as you're eating.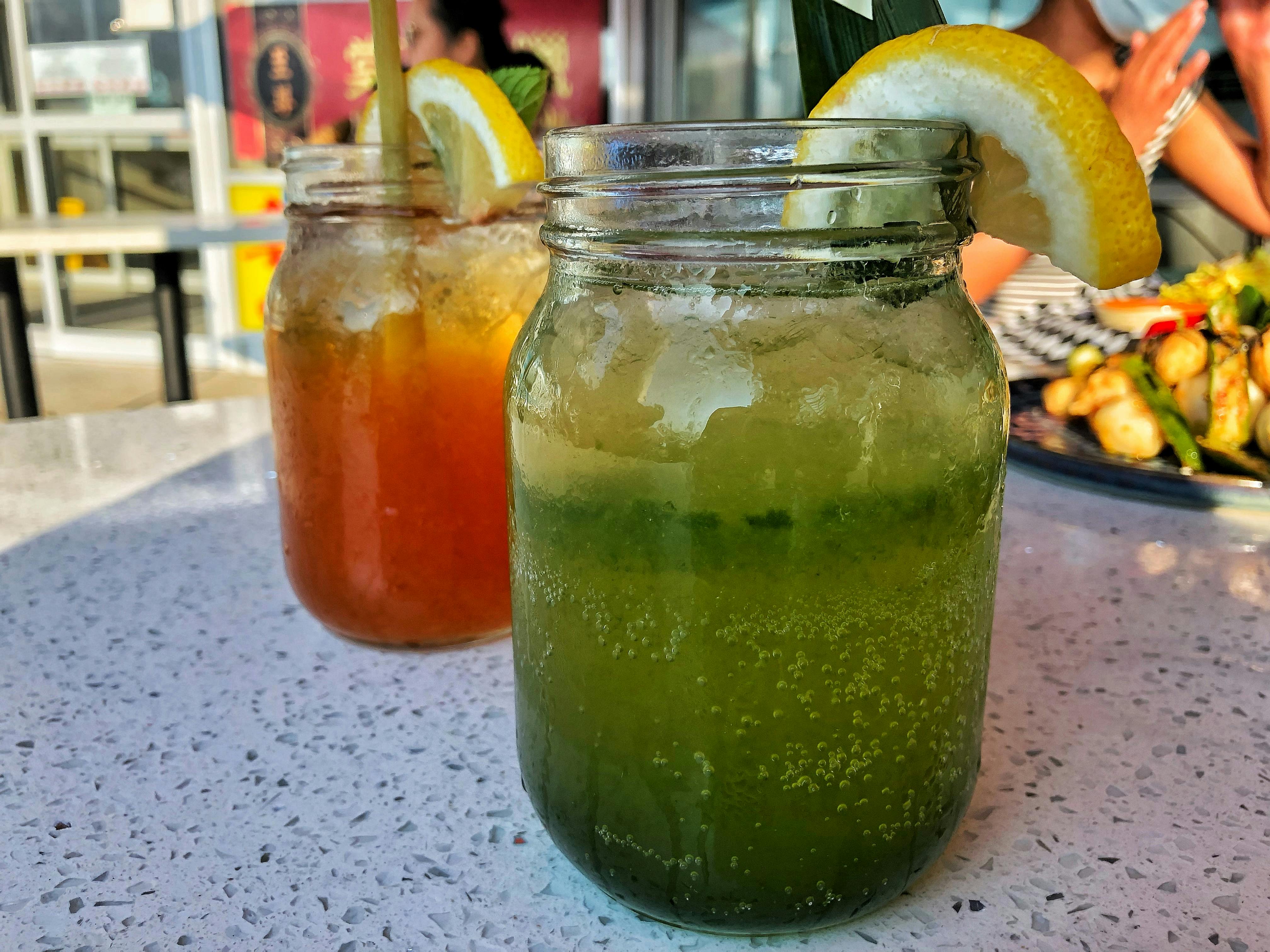 For specialty beverages, they have their signature Một Herbal Iced Tea with licorice roots, lotus leaf lemongrass, cinnamon, ginger and mixed with green tea. Their pandan lemonade is made with a pandan syrup they developed in-house and is mixed in with some calamansi soda to finish.
They also have a Strawberry Iced Tea that incorporates a strawberry syrup made in-house and mixed with green tea. Choi will be looking to get their liquor license soon, so cocktails are in the future for this spot.
Choi Toronto wants to celebrate Vietnamese street eats and hopes to be the trendsetter for more places to come. "Nhau" is the culture of eating street food and drinking without any occasion required. Street food is a big part of Vietnamese culture and they want Toronto to be able to immerse itself within it.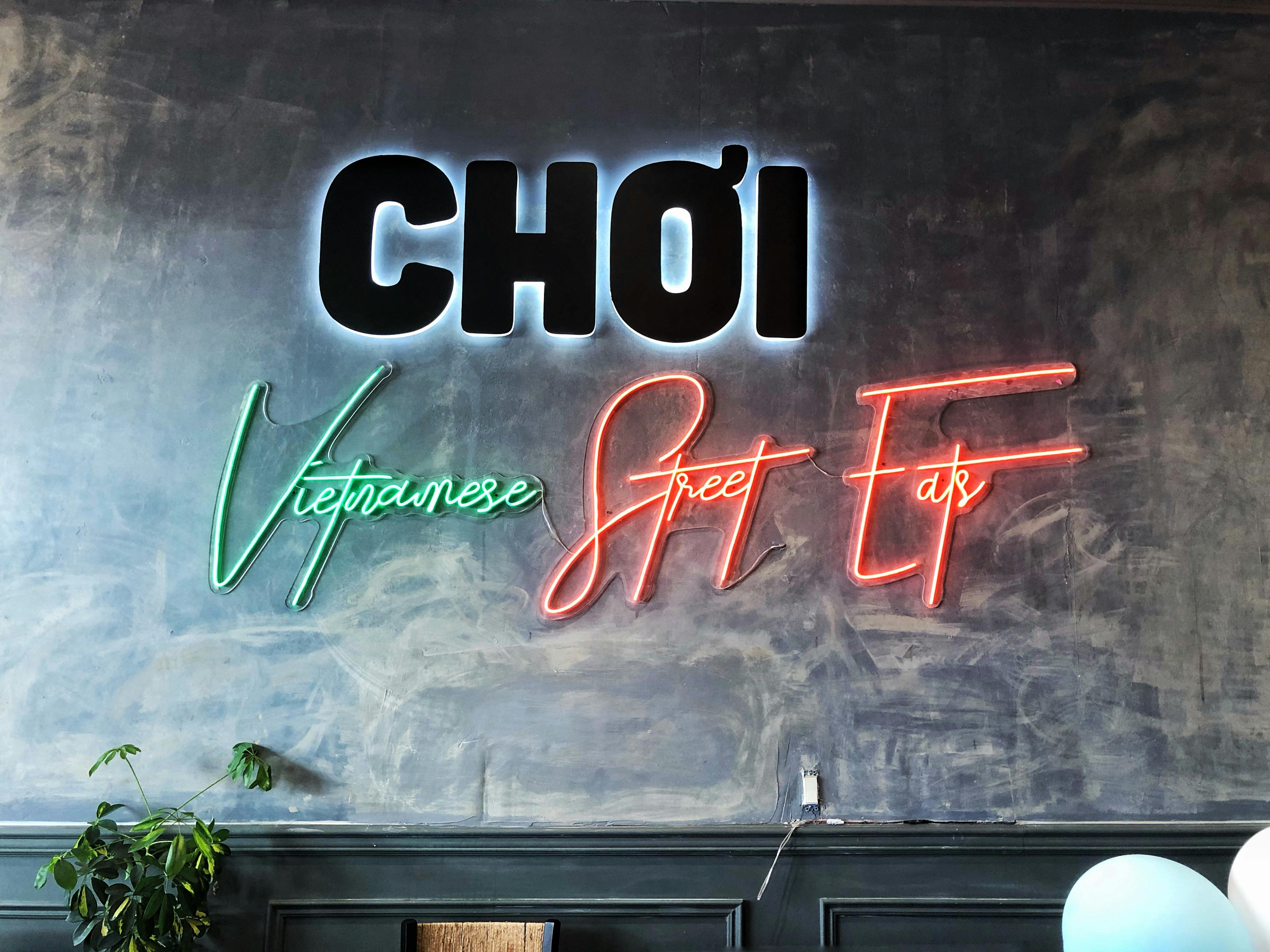 You can find Choi at 633 Silver Star Boulevard in Scarborough. They're open every day from 5 p.m. to 11 p.m. and will look to expand hours in the future. Be sure to swing by for a taste of something unique to the city.