Photographs by Amanda Biffis
After years of operating as a pop-up taqueria, Classico Macha is now settled into their permanent home inside Hush Hush Bar near College and Bathurst, where they're dishing out authentic Mexican fare, with ample options for everyone.
Lead by sibling duo, executive chef Abel Páez and his brother, front of house manager Abraham Páez, Classico Macha has come a long way since making their rounds as a summertime pop-up, taking over patios at popular spots like Montauk Bar, Lobby, Bar Sybanne and Project Gigglewater.
The brothers have joined forces with PR manager Carlos Crespo (Bar Sybanne) and social media manager Karla Hernández, who aided in the development of Classico's takeout-only vegan program, Classico Vegano and Bodega.
Abraham Páez says, "Classico started back in 1986 when my mother opened up her shop in Mexico. When the pandemic hit, my brother Abel started making at-home salsas and was cooking a ton of barbacoa for friends and family."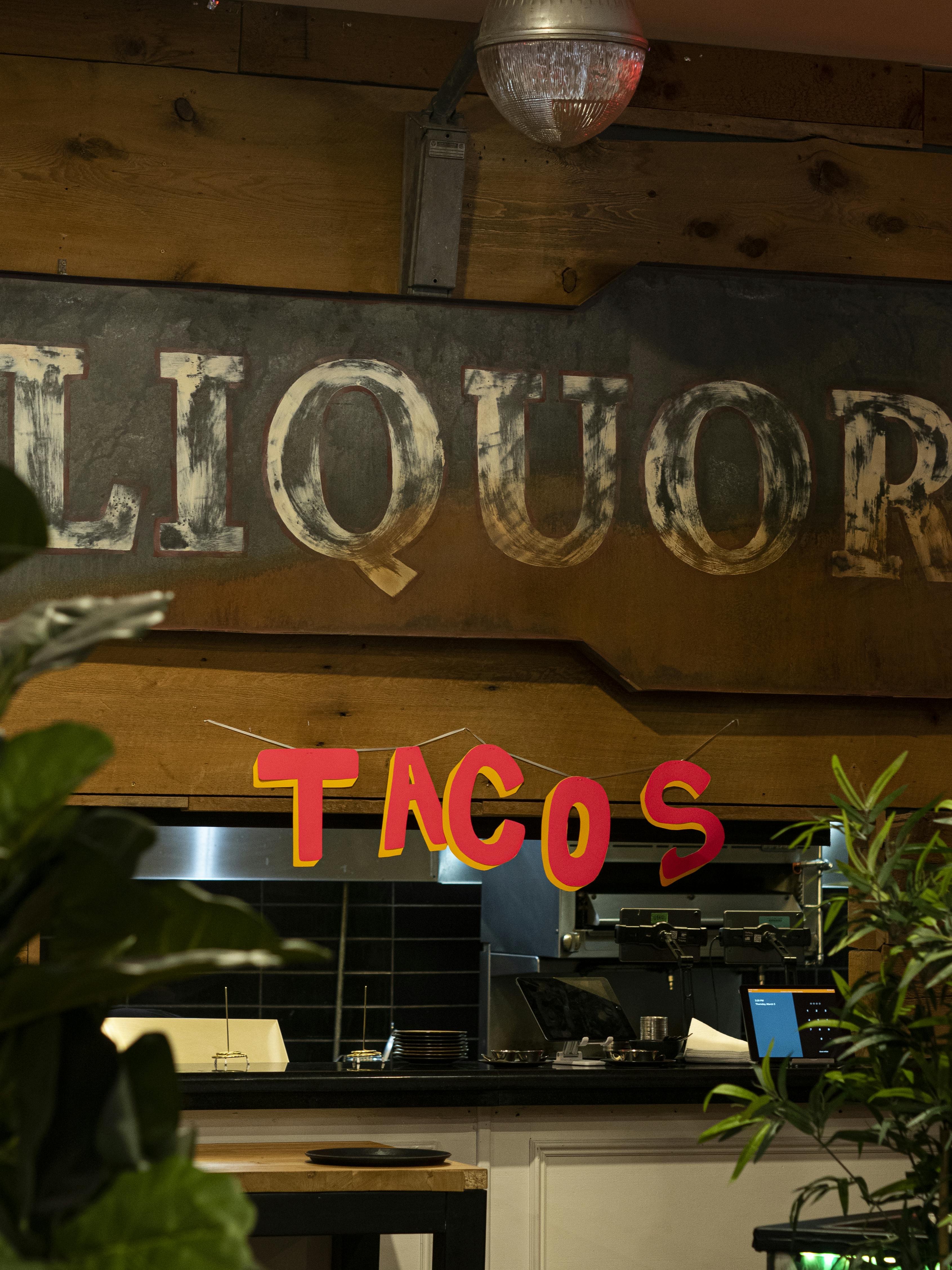 Once Chef Abel realized his side-gig of making salsa macha and at-home taco kits had the potential of turning into a legitimate business, the duo purchased some stamps, and adopted the Classico branding and name from their mother, as a way to continue the legacy she had once started.
When Chef Abel had the idea to turn Classico into a pop-up, he approached his friend, Bryan Núñez, who let him sell tacos at the storefront of his speakeasy bar, the once known 'Hush' in the junction.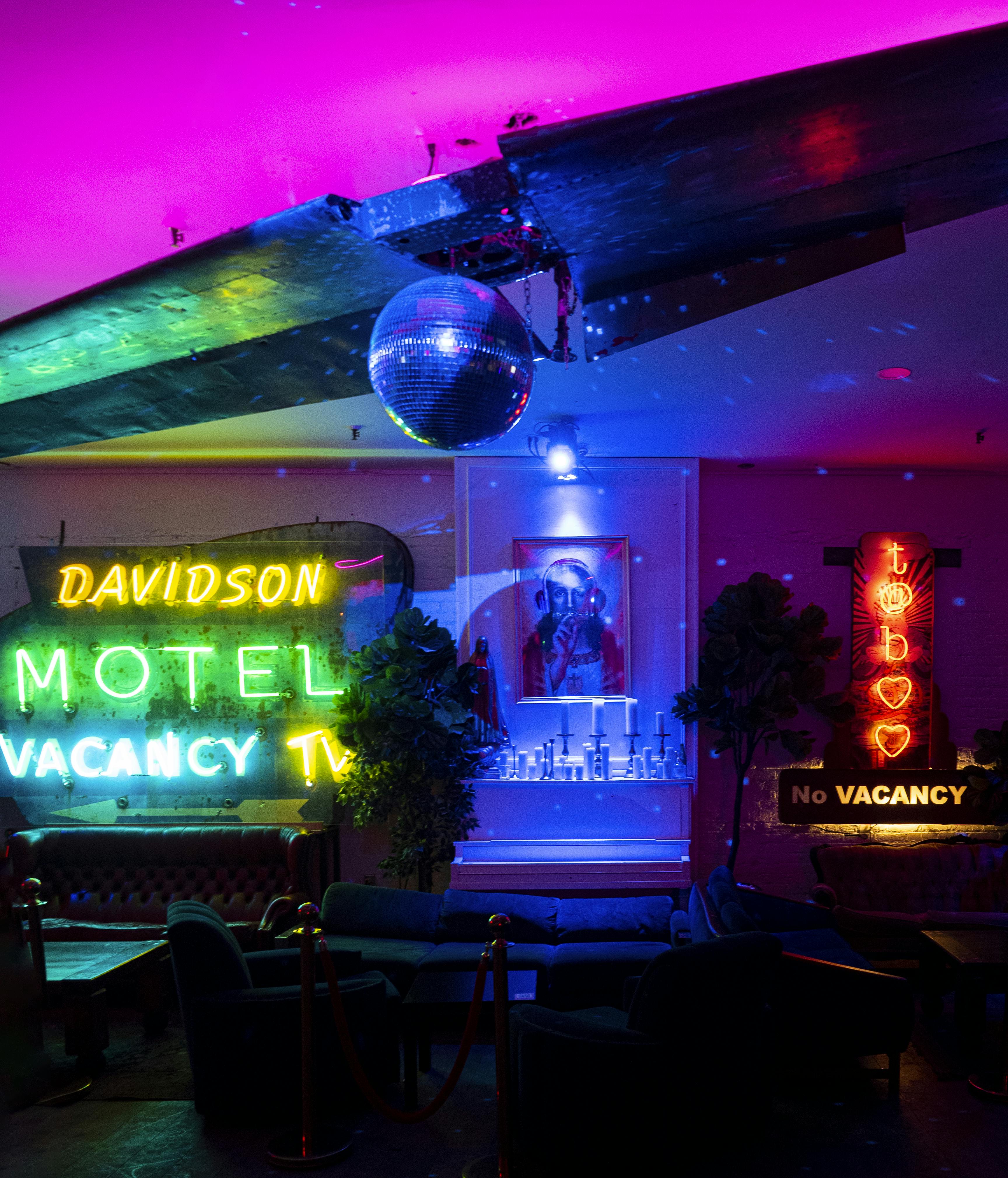 After a couple of years of lockdowns, and returning to alternative business models, Classico was able to find their permanent home inside the kitchen of the new and current Hush Hush bar, where they now operate as a taqueria by day and urban dive-bar at night.
The Hush Hush/Classico venue feels like you're stepping into an urban yet retro Mexico City Marketplace, filled with unique neon lights, greenery, a large disco ball, couches, and a plethora of cheeky decor that will tempt you to play a round of 'I Spy' while dining in the space.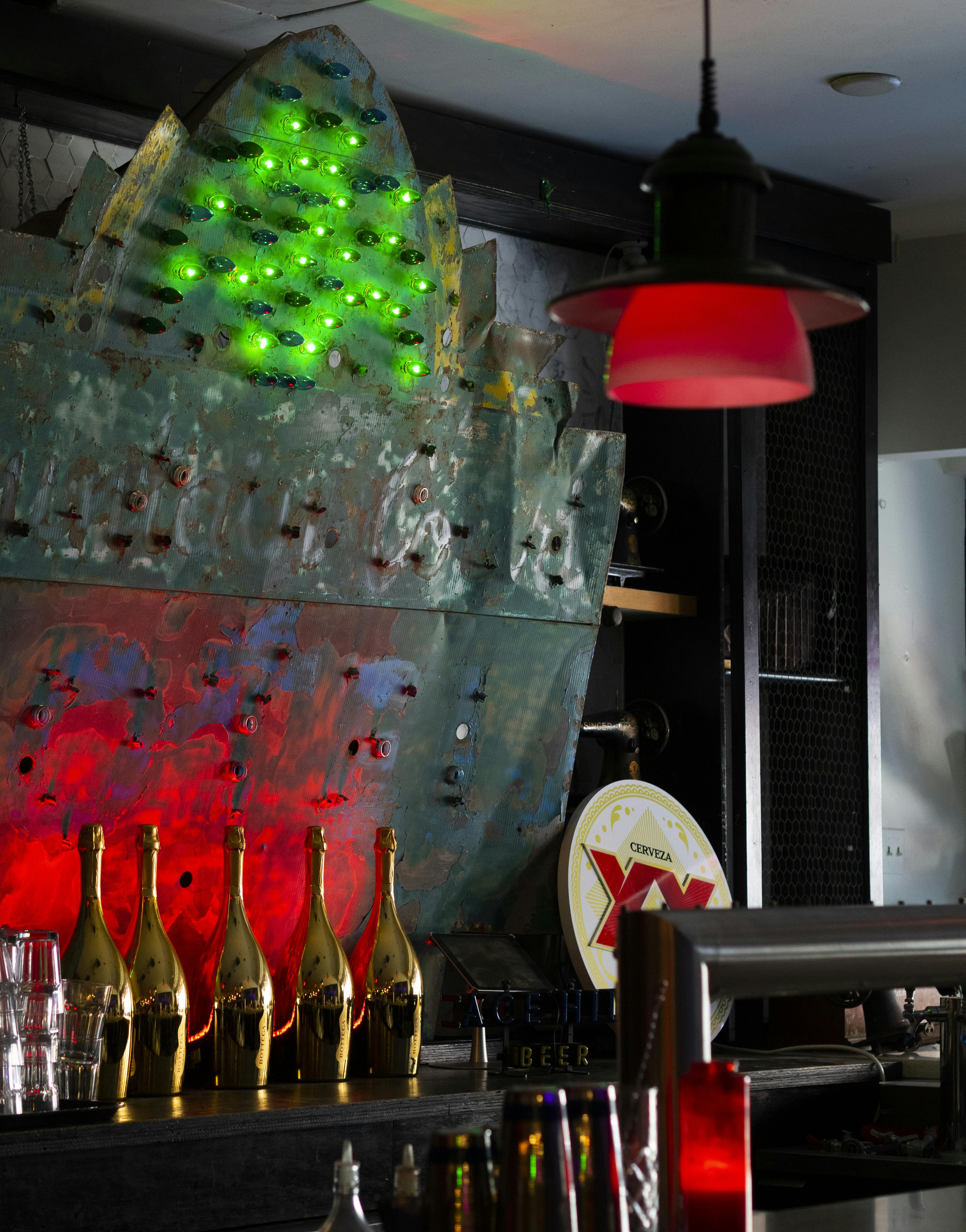 Hush Hush is known for putting on a diverse range of events and shows, including live music, Burlesque, and DJ nights, which perfectly complements the Classico experience.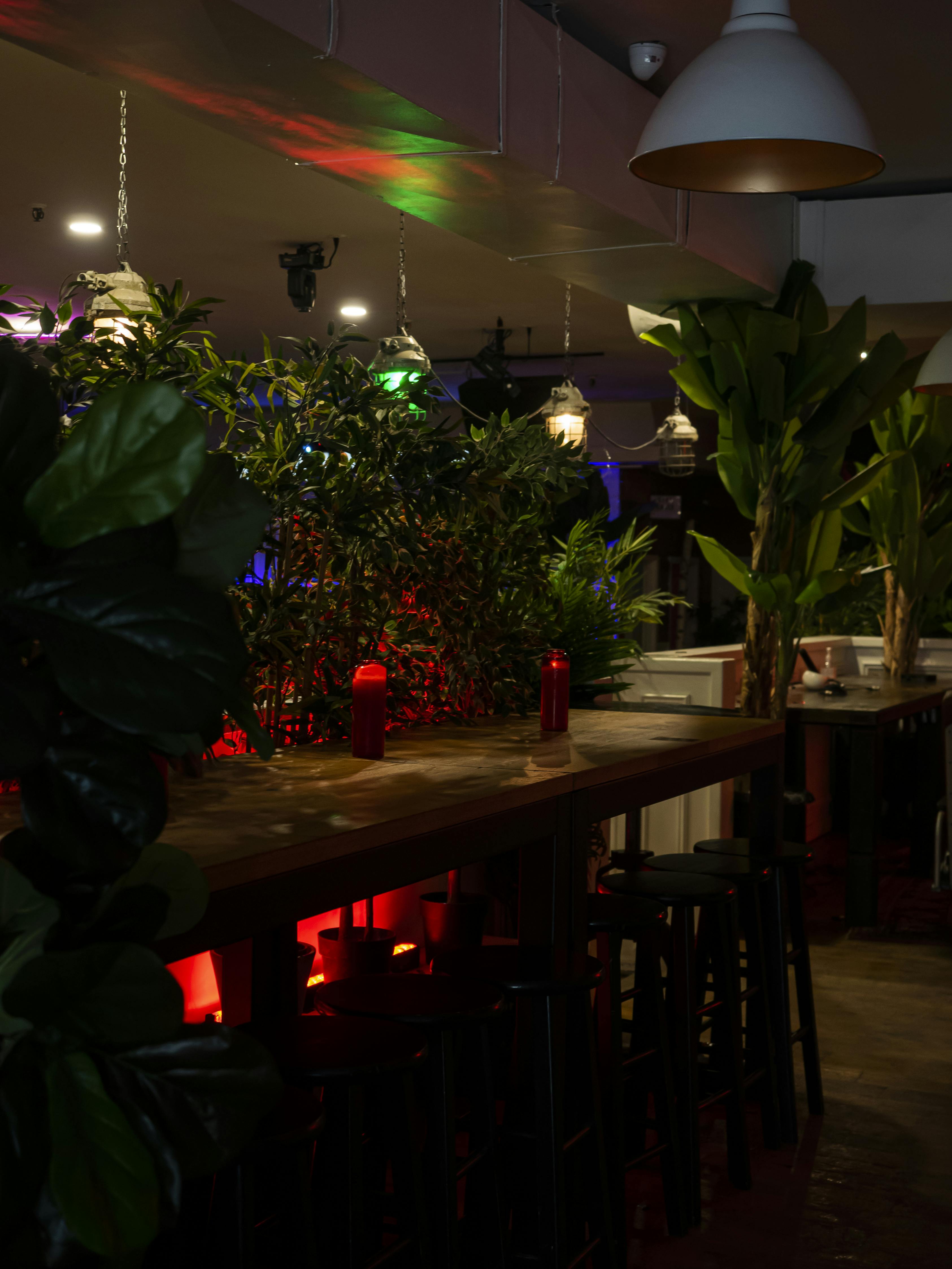 Filled with high tops and plenty of bar seating, the Classico side of the interior is quaint and is separated from the large dance floor by an assortment of palms and other tropical plants. Being elevated by a few steps helps to separate the dining area from Hush Hush, so you can still sit and enjoy your meal, even as the nightclub begins to take shape.
Chef Abel has developed a menu that remains authentic to Mexican cuisine but is also inclusive so that anyone can stop by and enjoy their food. Though a healthy mix of tacos, burritos, quesadillas and sides are present on the menu, it was also important to bring on a number of vegan options, spearheaded by Abel's partner, the talented Karla Hernández.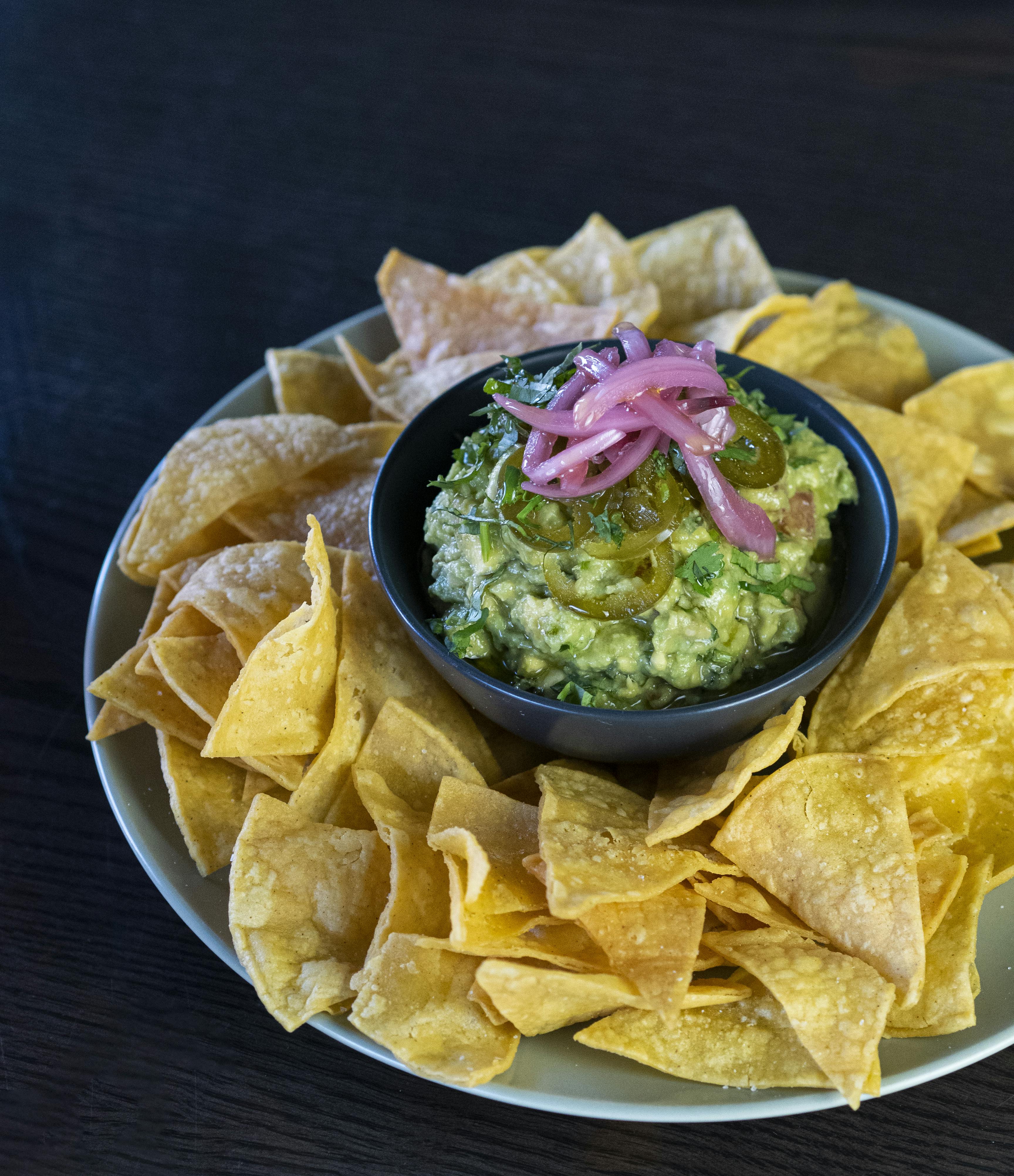 Starting with a staple, the Guac & Chips are made fresh daily and come with a whopping portion of house-made corn tortilla chips. The guac is nice and simple with avocados, onion and tomato and is topped with pickled red onions and pickled jalapeños for that extra little kick to combat the bright creaminess of the avocado.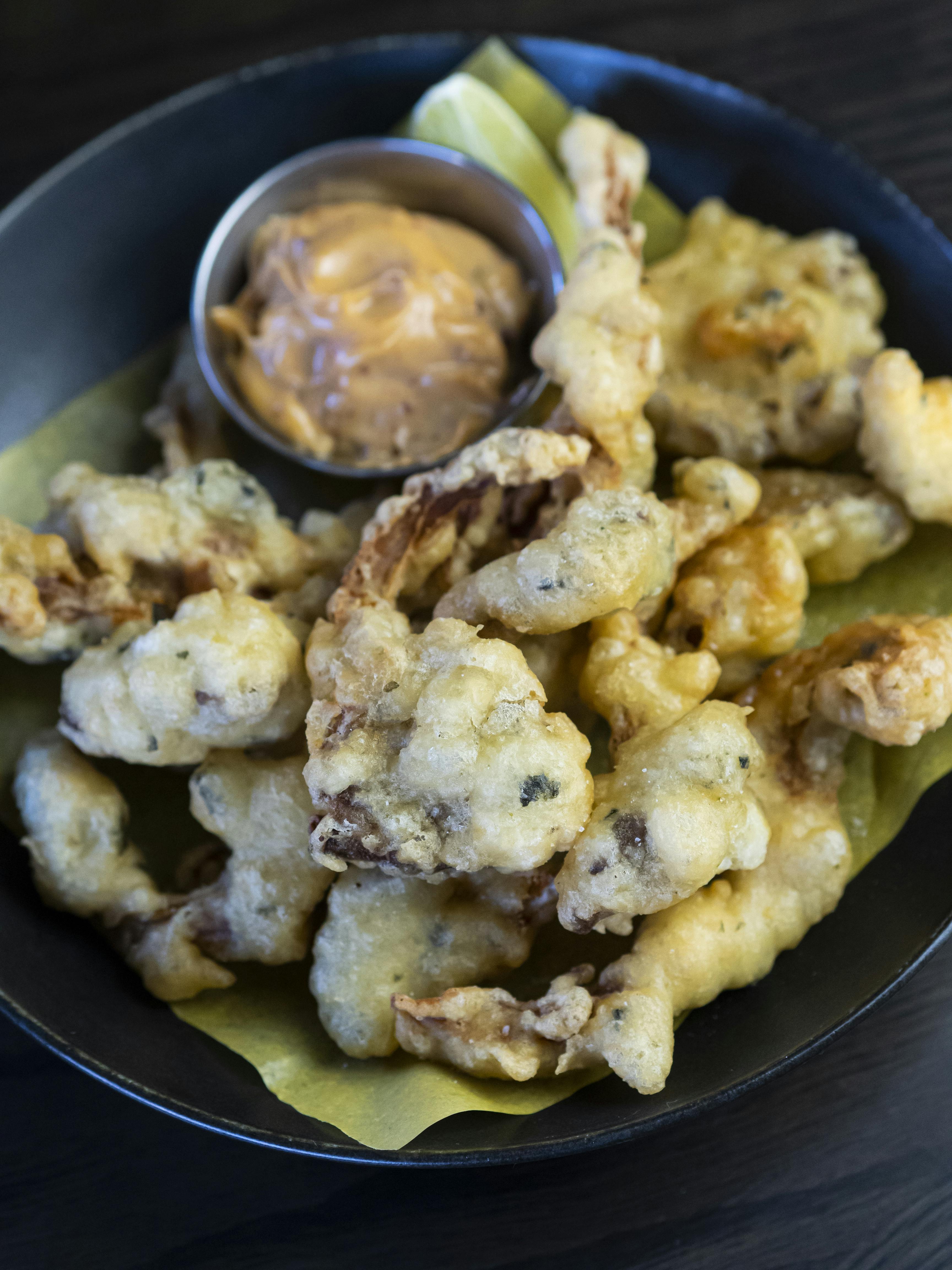 The Capeaditos are completely vegan and are made to replicate the likes of beer-battered shrimp. This is achieved by deep-frying oyster mushrooms and incorporating seaweed and other spices into the batter blend. The side of mayo is also vegan and is mixed with their spicy Morita salsa, one of their original salsa macha that started Classico. Crunchy and delicious, a round of these fried gems is certainly a unique way to kick off your meal.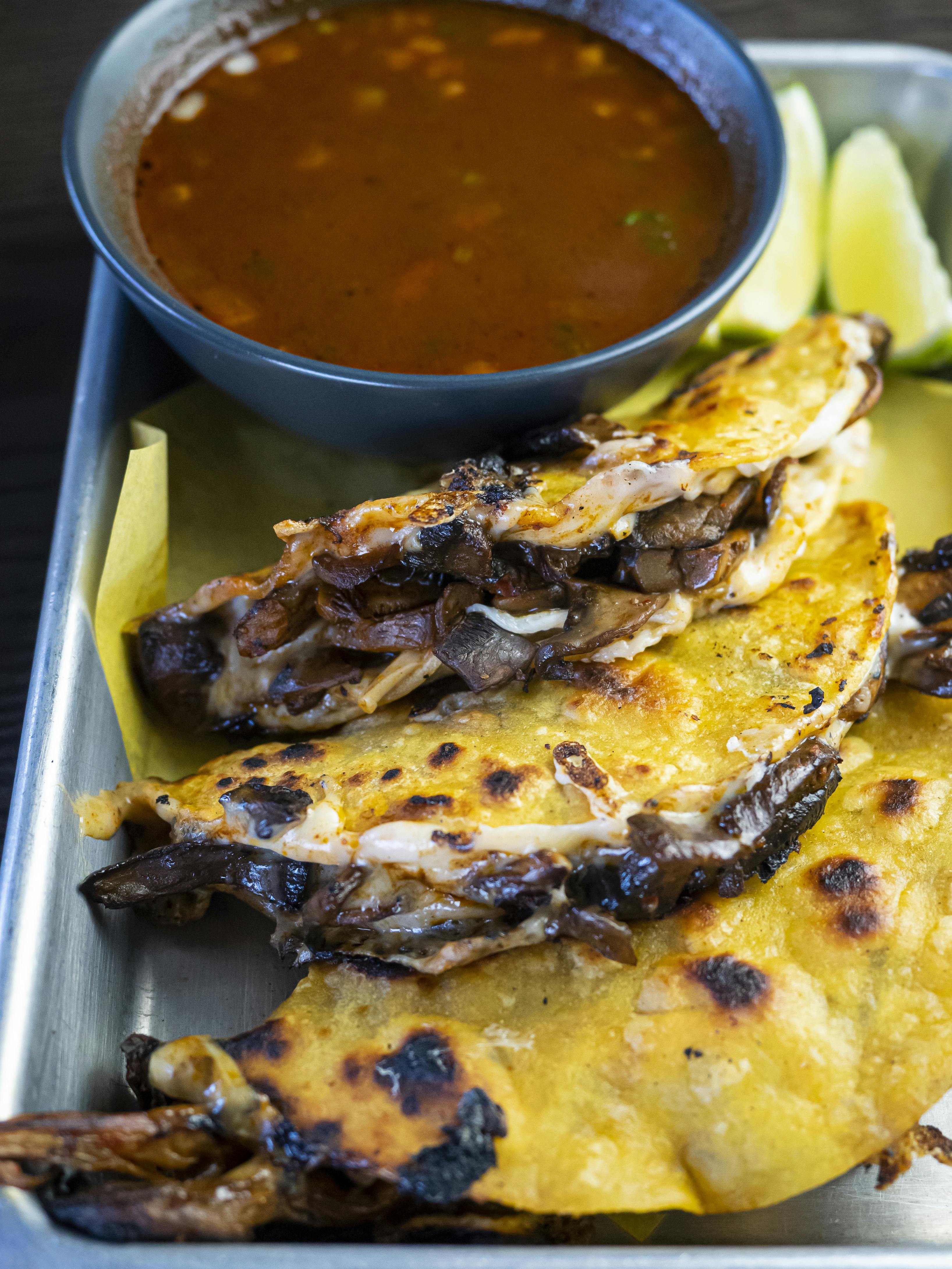 With birria tacos slowly but surely taking over the city, there is certainly no shortage of these dip-able, fried tacos; however the Birria Quesadillas at Classico definitely hold their own. Juicy, rich and oh so satisfying, these bad-boys are completely vegan and are made with a generous amount of mushrooms, creamy vegan cheese and a delightful side of hot birria broth for your dipping pleasure.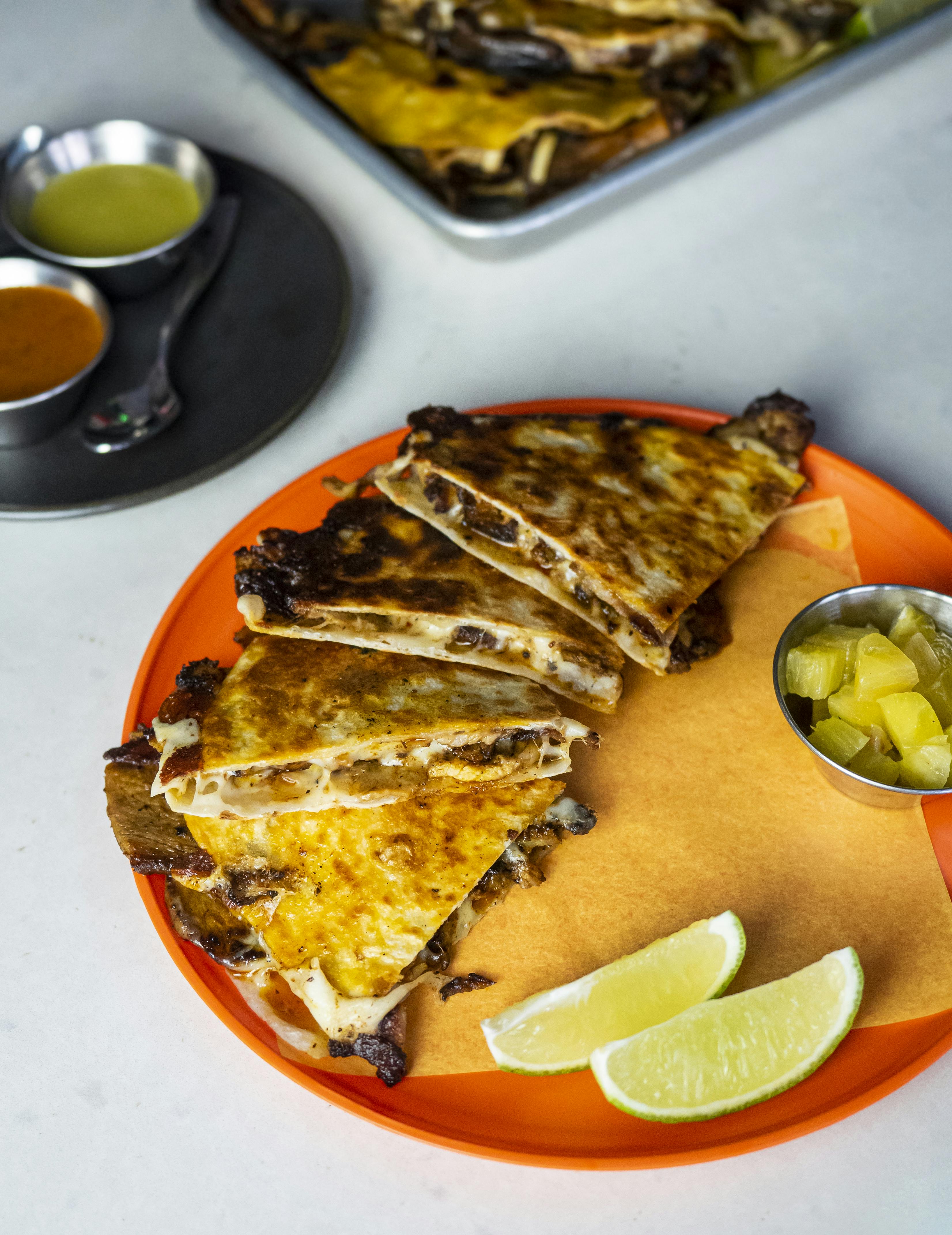 Gringa al Pastor is quite traditional in Mexico city and is similar to quesadillas; however, to be considered 'gringa', they need to be made with pastor, which means 'in the style of the shepherd.' Keeping with the vegan theme, these are also entirely plant-based and call for mushroom pastor, vegan cheese and a side of pineapple salsa.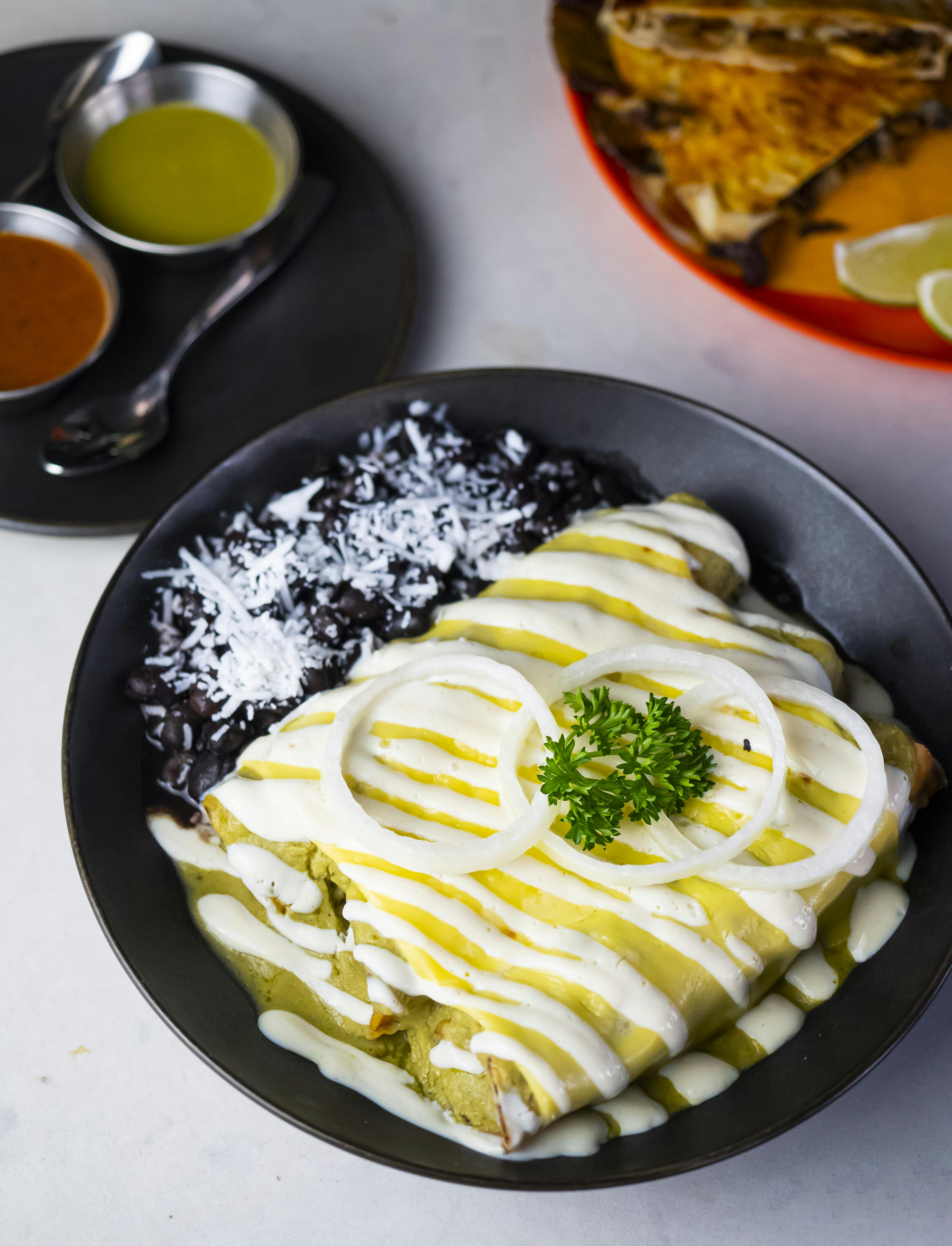 The Enchiladas Suizas is a favourite menu item of Abel and Karla. 'Suiza' is a Mexican term given to this dish because it tributes to Swiss cuisine due to the amount of cheese and cream that is used. Also vegan, the corn enchiladas are filled with 24-hour brined tofu, creamy tomatillo salsa and melted vegan cheese. Served with refried beans and topped with tofu cream, raw onion rings and cilantro, if you're looking for a vegan twist on a hearty Mexican dish, this one is as authentic as it gets.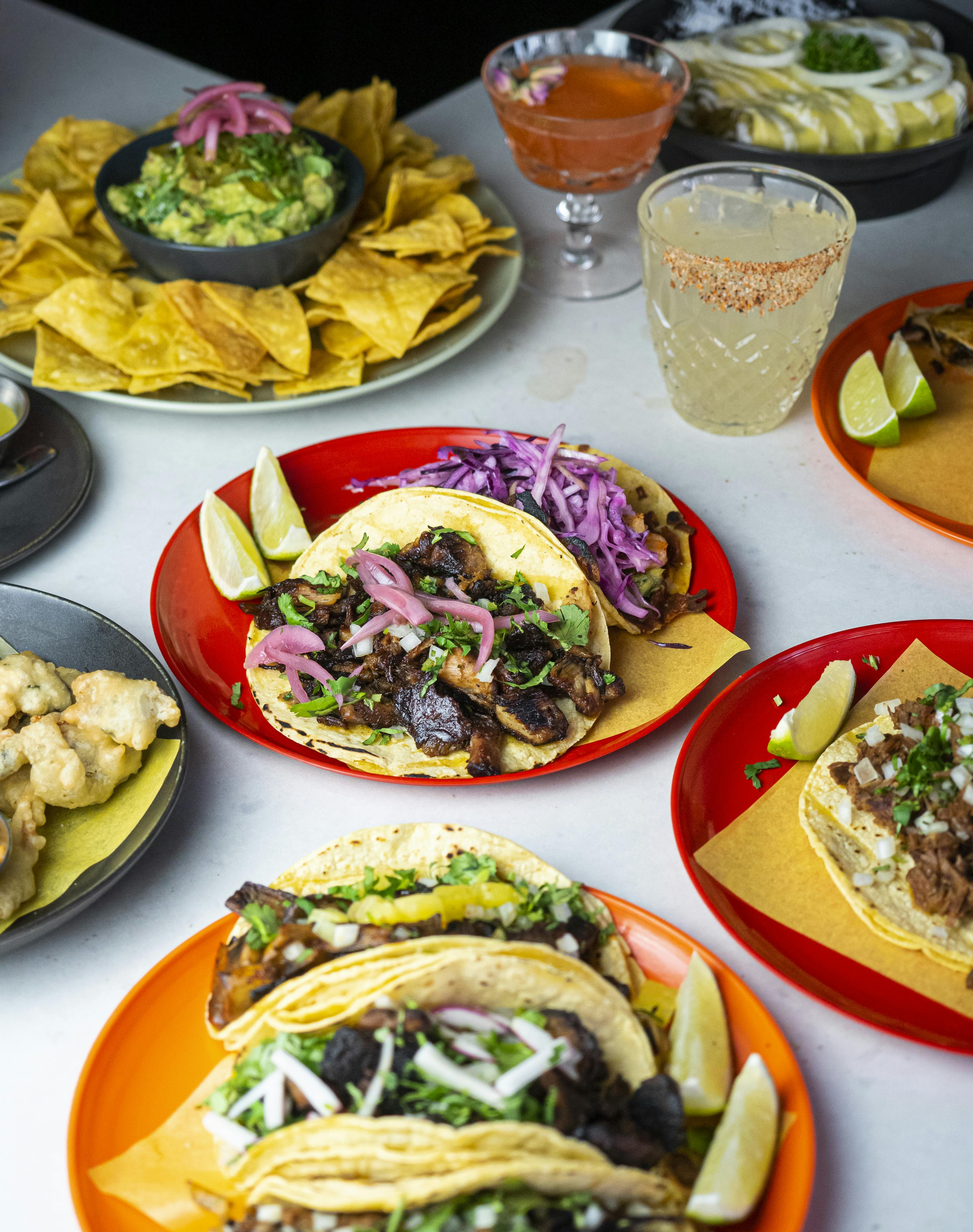 When it comes to the tacos, they have a vegan take on many traditional Mexican options but have also incorporated several non-vegan selections for the meat-eaters. Beginning with the vegan highlights, the Impossible Chorizo Tacos call for their adobo marinated impossible chorizo, charred onions, potatoes and vegan cheese.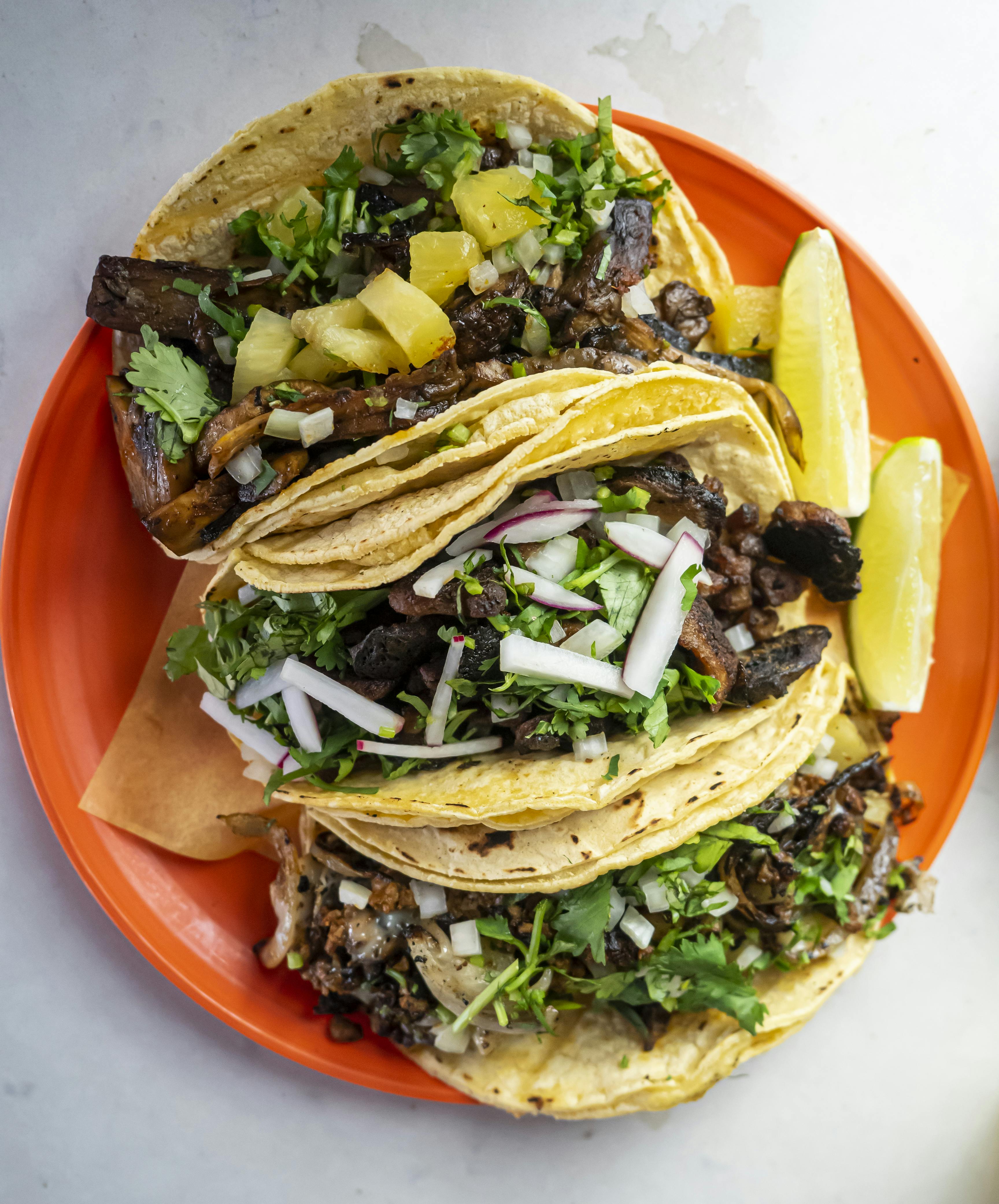 The Taco de Suadero is common in Mexico, and is usually made out of beef; however, the Classico version is made with texturized vegetable proteins that are brined, sliced, charred, seasoned in the pan, and garnished with red radish, to make a taco that still tastes super meaty and is quite filling. Another great vegan option is the Mushroom Pastor Taco, which calls for marinated mushrooms in axiote (annatto) adobo, pastor sauce and sautéed pineapple.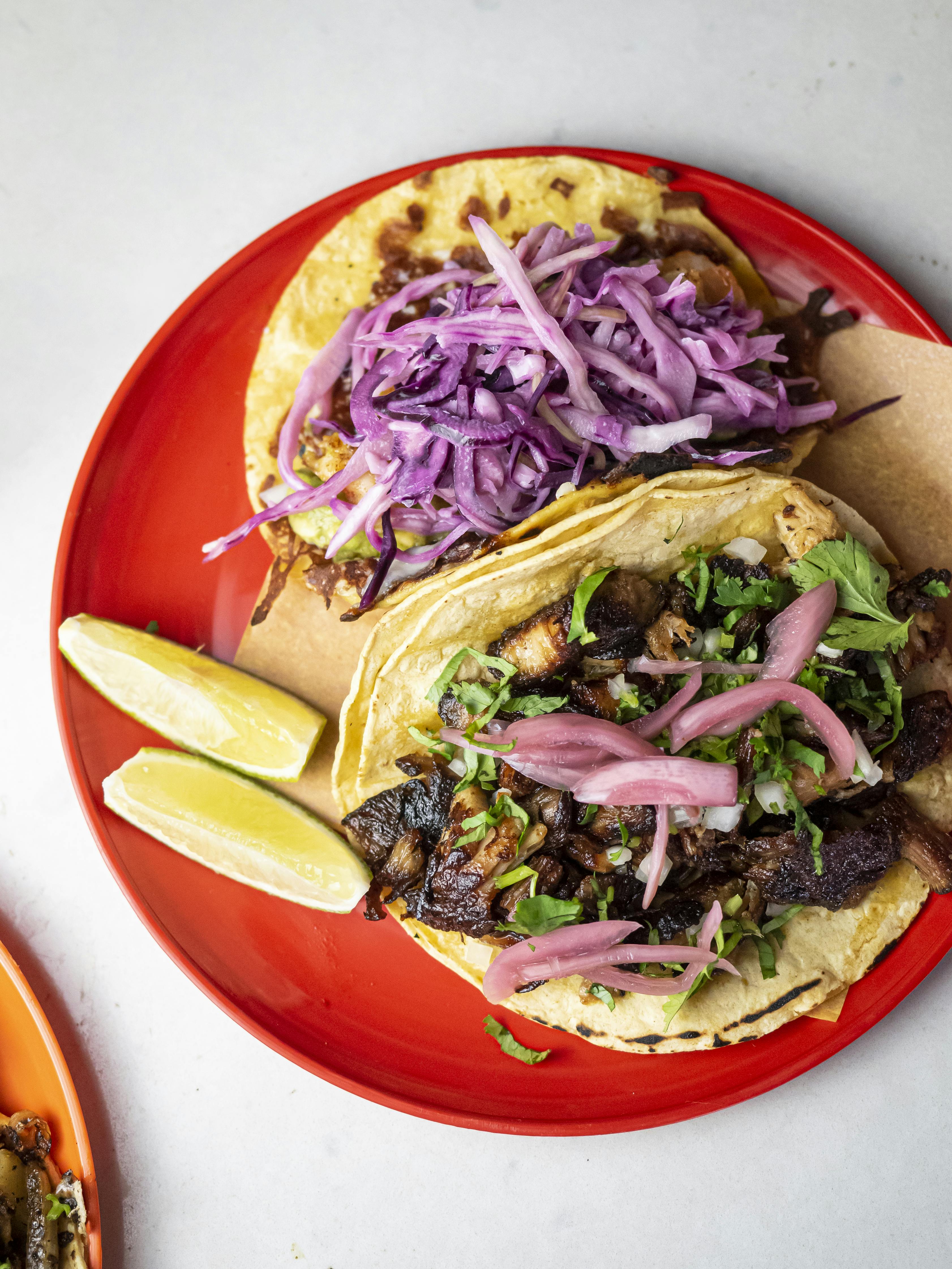 As for the non-vegan options begin with the Shrimp Taco, a simple combination of Arbol-butter shrimps, chicharron queso, guac and house-made coleslaw. Chef Abel says, "If someone was asked to make an authentic shrimp taco, in my opinion, this is exactly what they should be making."
The Pork Carnitas is excellent, made with pork belly and pork shoulder. Though traditional carnitas are fried in pork fat, these tacos come with braised pork, using a 'mother broth,' which is used and re-used for each following batch. This ensures the flavour profile continues to expand and deepen within the reduction, so you can taste those beautiful umami flavours every time a new pork is cooked.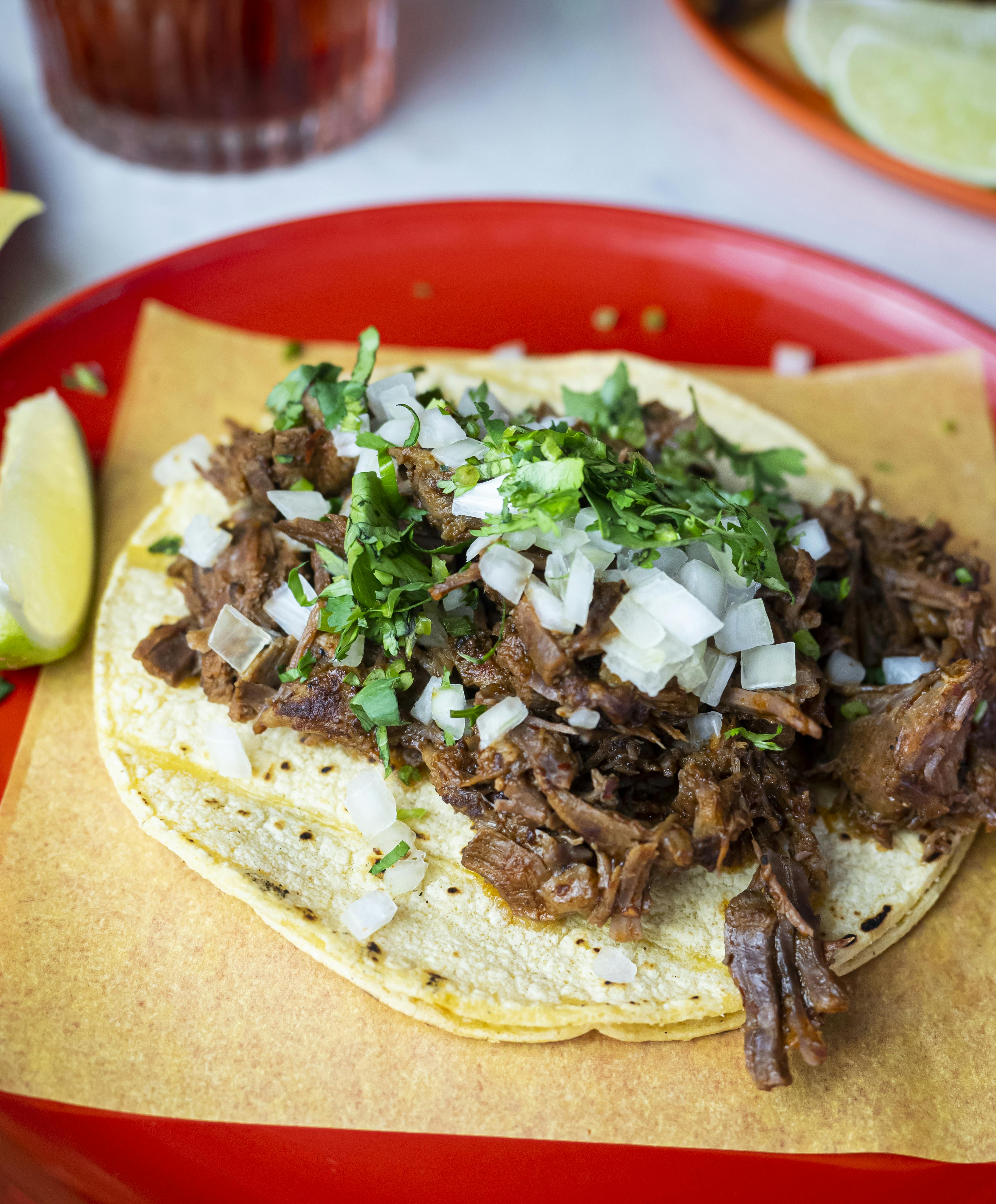 Last but not least is the Lamb Barbacoa, aka Chef Abel's baby. He says, "When Classico first started and I was making taco kits all over the city, I was selling the lamb by the kilo every weekend during the pandemic."
The lamb leg is brined for two days before being marinated for a couple of hours in an adobo. Wrapped in banana leaves, and steamed in the oven on a liquid-filled tray, the juices from lamb fall into the broth, for some of the most well-rounded and gorgeous flavours on the menu.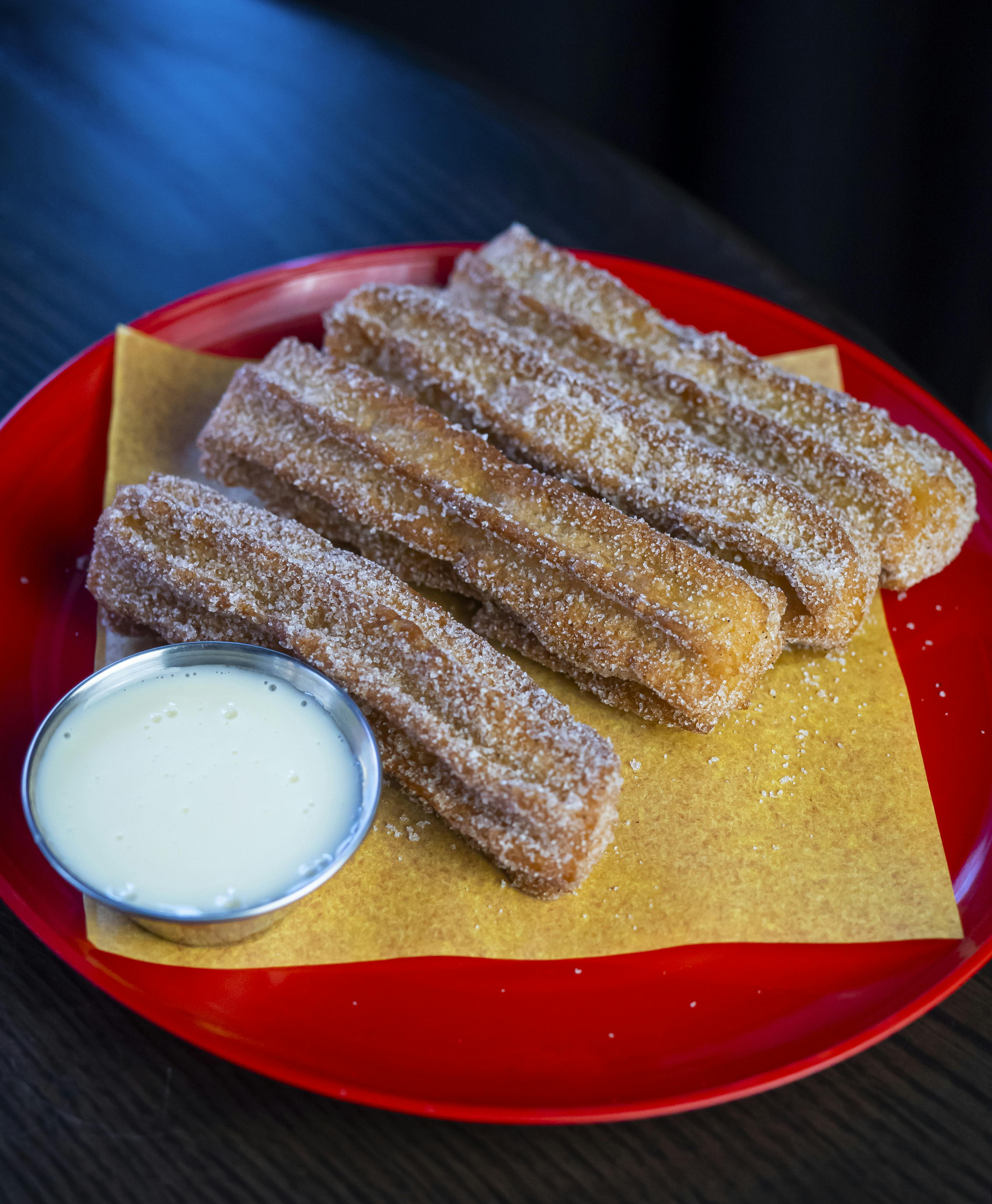 For dessert, the Churros are an obvious choice. They are crunchy, fried to perfection, and coated in sugary goodness for a sweet way to end your meal. The churro sticks are vegan on their own; however, the Lechera and Mexican Chocolate condensed milk dipping sauces do contain dairy.
On tap, Classico has a number of imported lagers like Heineken, Sol, Dos Equis, Tecate Original, domestic lagers like Ace Hill, and their own Classico brand. As for the cocktails, there are seven crushable options, all with their own unique qualities.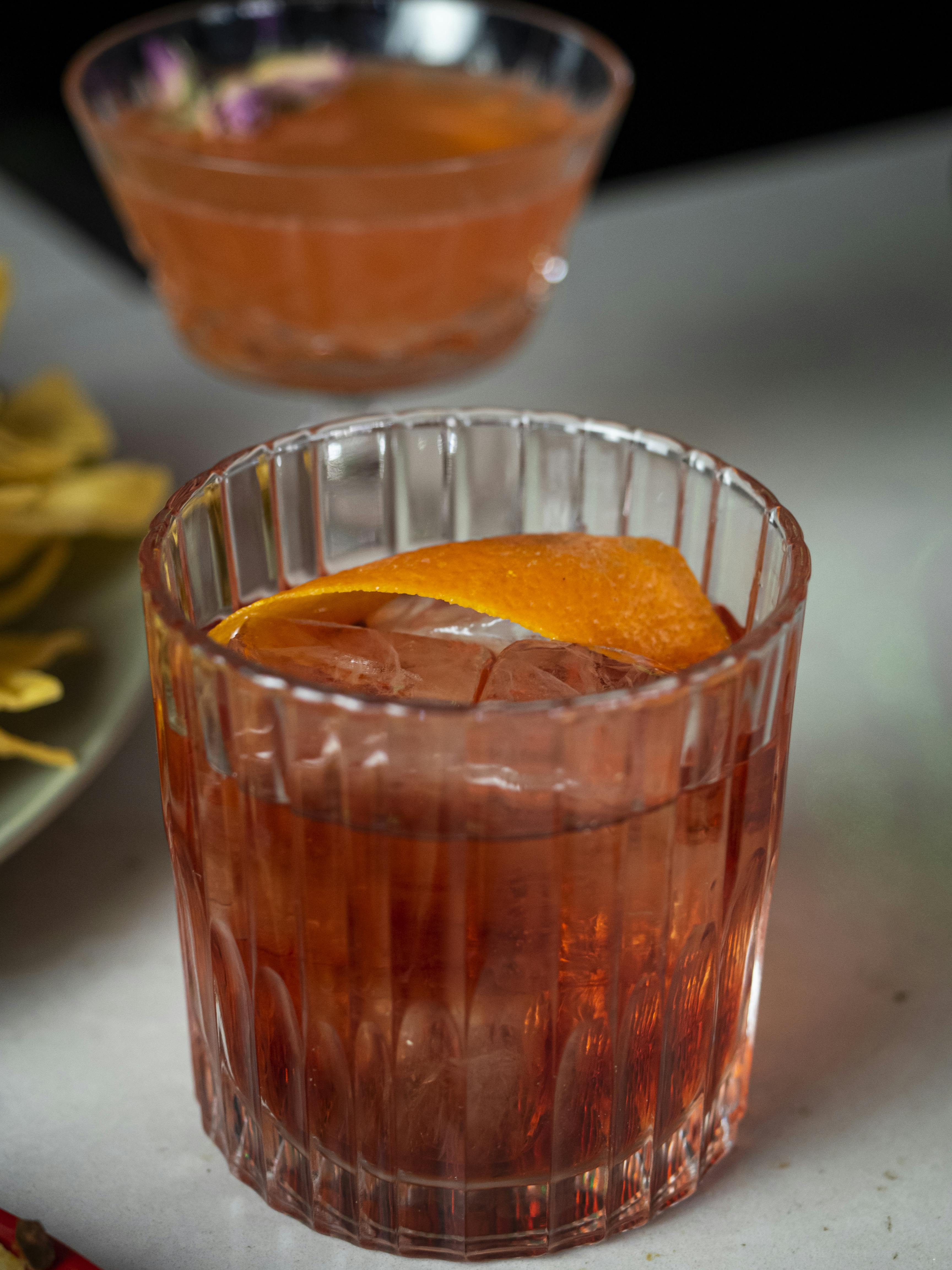 La Maldita is their take on a negroni, with J.C. Traditional Tequila Plata, Campari and Dillon's Sweet Vermouth, for a smooth yet sweeter finish than the classic.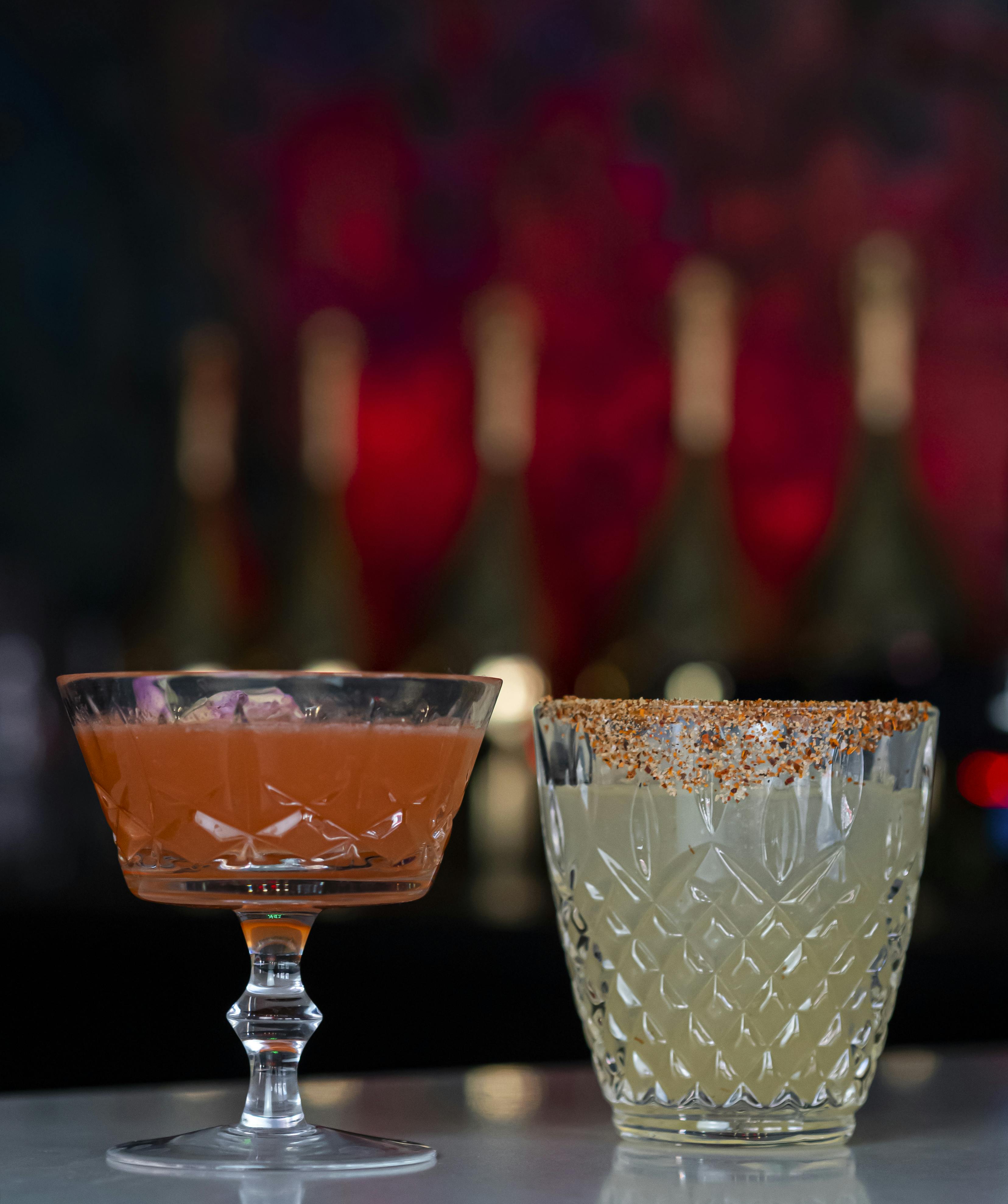 La Picante (made with Arbol-infused J.C. traditional Tequila Plata, lime, and agave) is a vibrant and citrus-forward margarita-like beverage, which will perfectly accompany any of their menu items. Alternatively, La Gringa, is another easy-drinker made with Hendrick's Gin, grapefruit and rosemary syrup.
Classico Macha is located inside Hush Hush at 423 College Street and is open for indoor dining from 5:00 p.m. to 12:00 a.m. Tuesday to Saturday, and 5:00 p.m. to 10:00 p.m. on Sundays. Reservations for smaller parties and private events can be made online and orders for delivery on DoorDash, SkipTheDishes and Uber Eats.
Classico Vegano & Bodega is also fully operational online, where you can get your fill of their vegan menu items, along with a selection of wine, cheese, and Honey's Ice Cream. Be sure to follow both the Classico Macha and Classico Vegano Instagram accounts to stay up to date with Hush Hush events and the release of new menu items.