Fish & Loaf is the type of restaurant that challenges everything you believe you know about strip-mall dining. Set among a slew of businesses that peddle pizza, ice cream, bubble tea and other, somewhat underwhelming, examples of grab-and-go sustenance, Fish & Loaf is a beacon to diners craving real food prepared with passion. On a menu that draws on Japanese, Chinese and European influences, diners will find a selection of tempting appetizers, dry-aged meats, fresh seafood and authentic Chinese fare. A place shaped by chef and owner John Situ's memories, his early exposure to family restaurants and lifelong interest in food, Fish & Loaf is fine dining where you least expected to find it.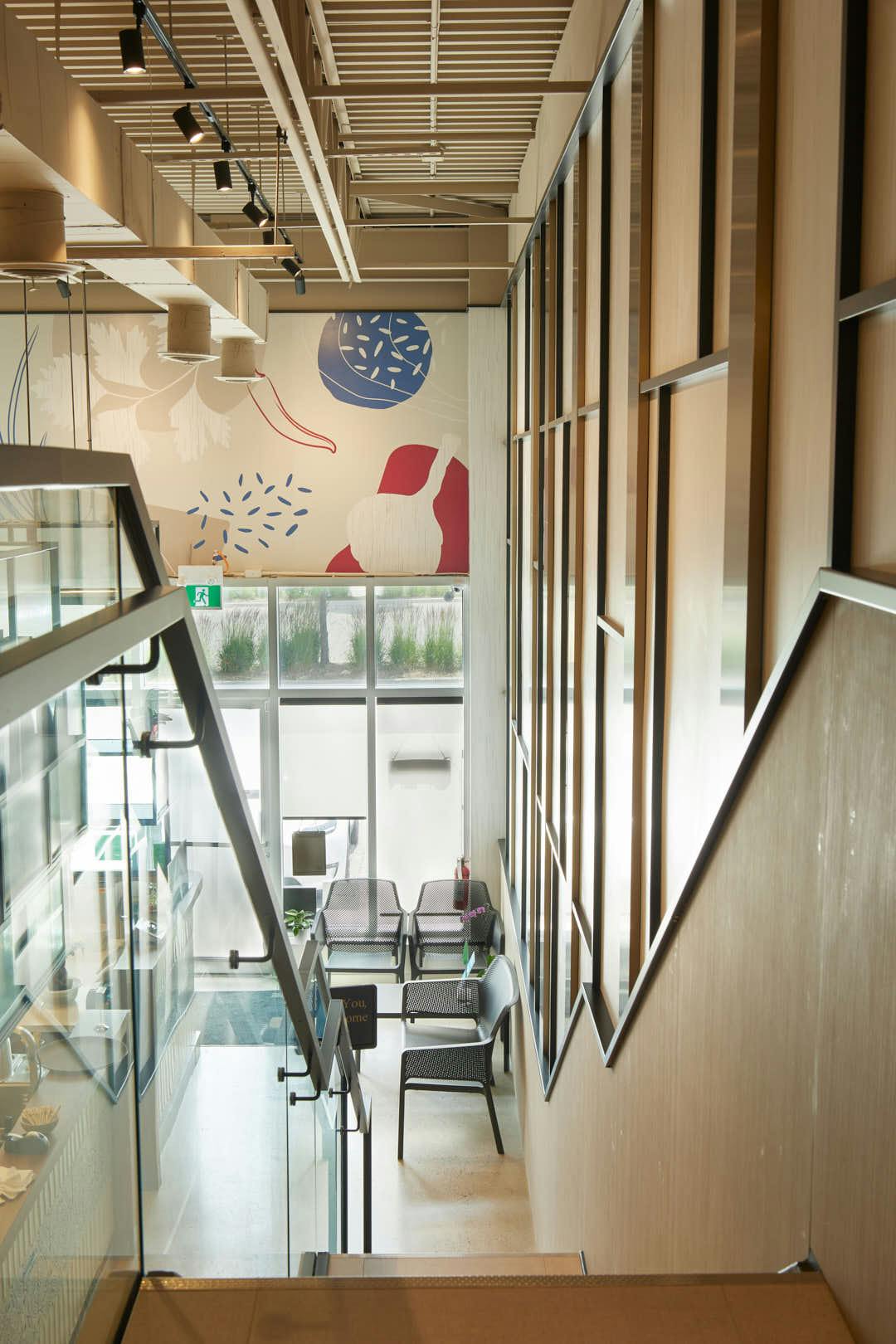 Housed on an upper floor, Fish & Loaf's dining room is a serene, modern escape from its Golden Mile environs. Adrift in a sea of traffic and big box stores, the restaurant, designed by J. Cho Design Inc., is a calm space where guests can trade the exterior hustle for a spot inside the intimate, warm-toned room. 
Thanks to a menu peppered with grilled goodies, the air at Fish & Loaf is scented with the aroma of sweet soy and fire-kissed proteins. Divided into fried foods, hand-held meals, specials and carbs, diners will find plenty of variety, in terms of flavour and portion size. It's a menu that is now, roughly six months after opening, finally taking a shape that Situ approves. "I just want it to be what I am," he says, elaborating on the combination of dishes, and wealth of techniques displayed on each page. "I'm Canadian but I'm not born in Canada. I grew up eating dishes that normally my friends from school weren't eating." 
Born in Kaiping, China, chef Situ moved to Newfoundland when he was 9 years old. There, Canadian Chinese restaurants were the family business. "I used to work in the restaurant after I came home from school. I've been chopping onions at my parent's restaurant since I was 10 years old," adds Situ with a smile. "When we came [to Canada], I switched over to the Western culture so much. …I'd go home asking for French fries, not rice. I wanted to be like everyone else."  
It was only later in life that Situ began to fully appreciate his background, and the flavours of his first home. Stints in IT, graphic design, even real estate, preceded Situ's time in the kitchen. "Every field is tough but I guess this is something familiar to me. I feel comfortable and secure in this environment." Night classes at George Brown College, and time spent working in various restaurants eventually led to Fish & Loaf, a venture Situ embarked upon with his wife and the restaurant's manager, Christy. "Anyone who knew me in the last 10, 20 years knew I wanted to be in the food industry in some way," he admits.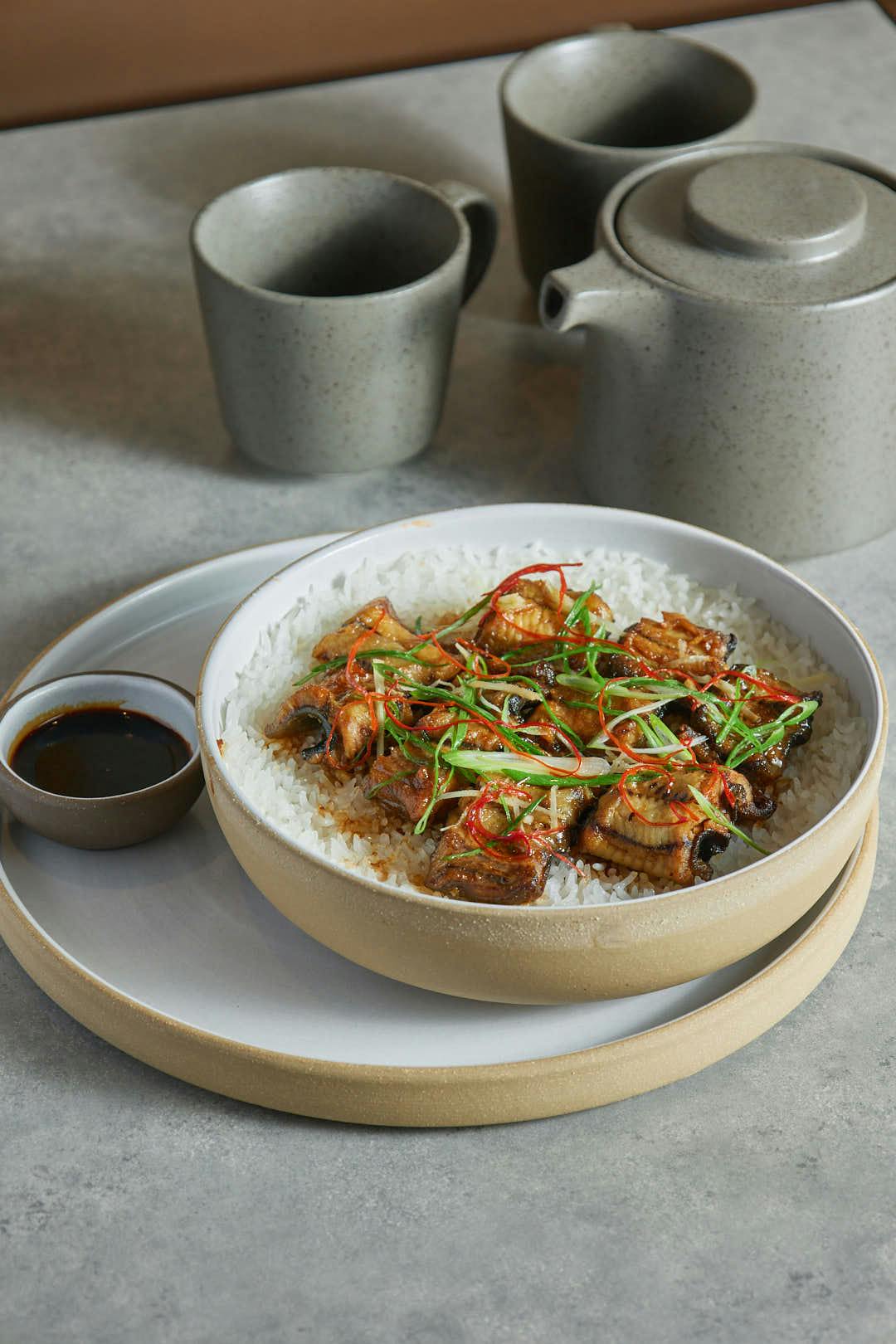 At the helm of his own kitchen, it's no coincidence that Situ chose Yellow Eel Rice as the restaurant's signature dish. "Yellow Eel Rice is from my hometown in China," says Situ "My dad loved that dish. He used to take me to have that dish when I was younger. Before I can even remember much, I remember that dish." Made with large fillets of deboned eel, sweet soy sauce, green onion, ginger and delicate threads of chili, the rice is comfort food at its finest.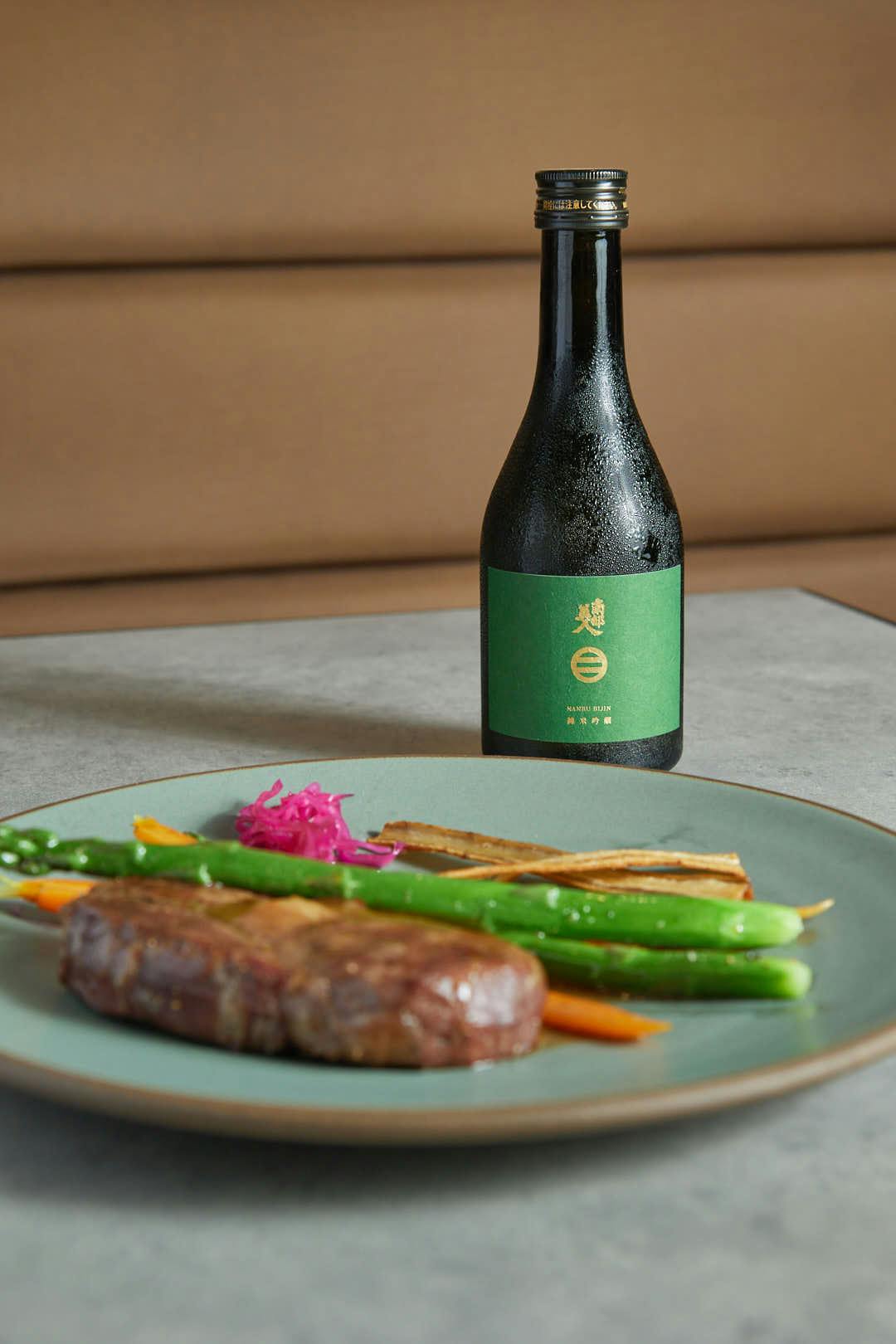 The treasured rice dish takes pride of place on a menu that puts quality first. "It's my job to begin with to find the best ingredients to use," says Situ. Sourced from The Butcher Shoppe, grass-fed, Australian rib eye is dry-aged for 40 days and served with crisp burdock root chips and simple seasonal veg. Deeply savoury, the meat is tender and smoky and utterly satisfying.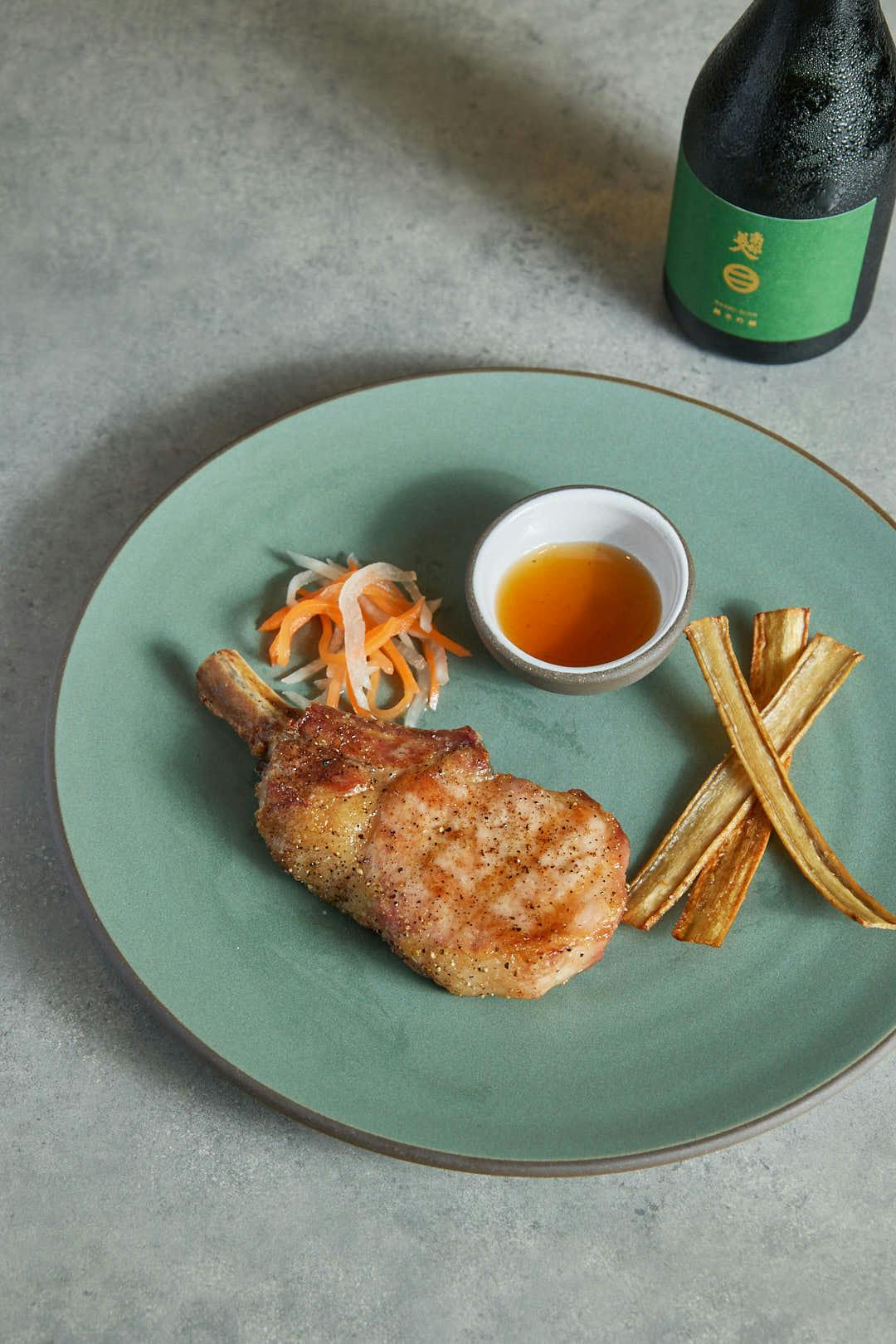 Keen carnivores will also want to sample the kitchen's dry-aged, bone-in Berkshire and Iberico pork steaks, local striploin and A5 Wagyu, a meat so rich and soft it sates in just a few bites. Not one to shy away from dishes that take days to prep, chef also dry-ages duck.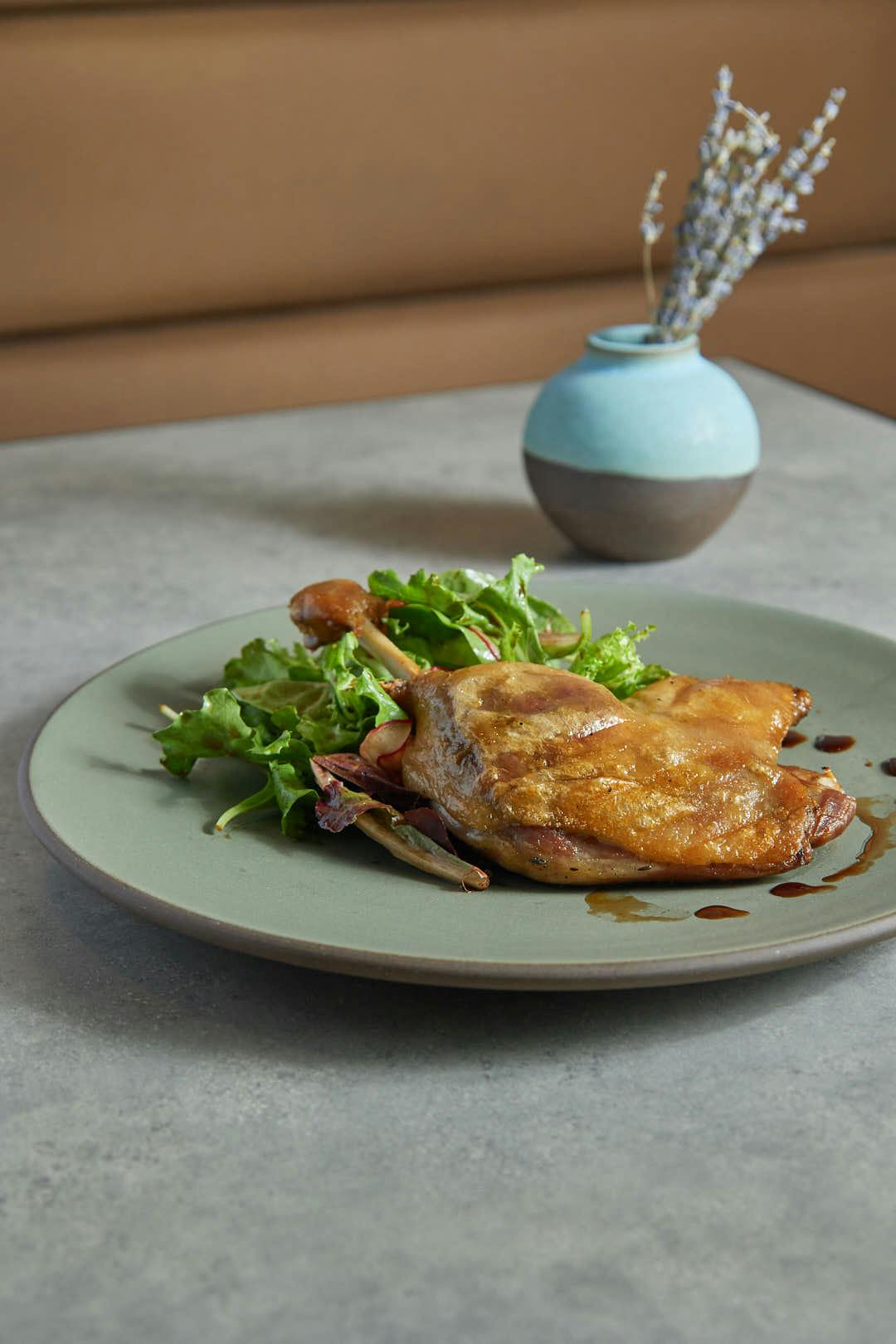 His take on classic Duck Confit is served with spring mix salad drizzled in zippy balsamic vinaigrette.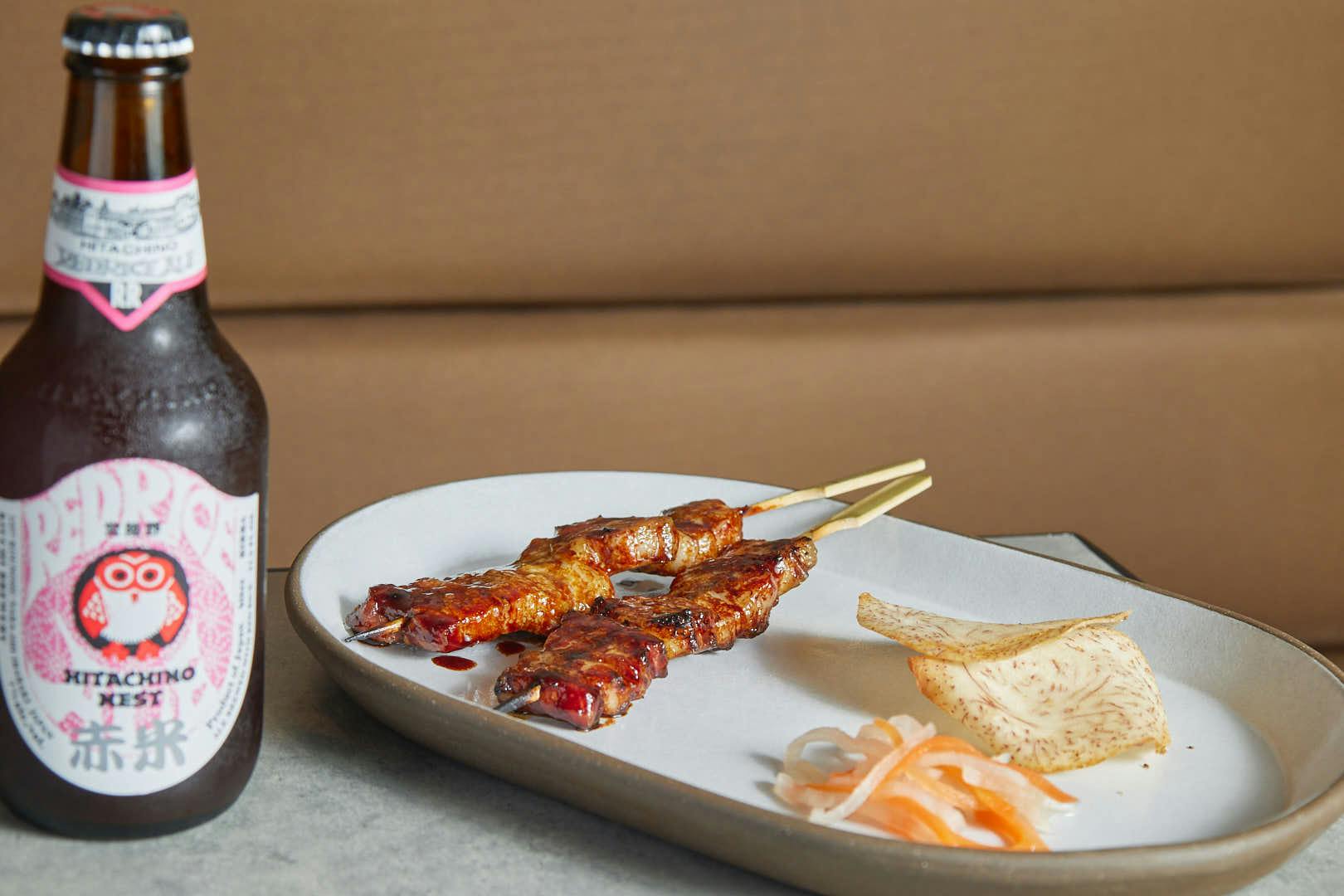 Also prepped on the grill, the restaurant's smoky, sweet and savoury, lip-smacking selection of skewers demand that your free hand clutch a cup of cold sake or icy bottle of beer. From Japan, the elegant Hitachino Nest Red Rice Ale is a deliciously fruity, rose-hued find. Currently, the kitchen makes Mennonite chicken, Berkshire pork and beef tongue skewers, each dipped in a thick, house-made sauce intensified by the heat of the grill and the drippings from the meats themselves. Fan favourites, chef Situ hints that other enticing options may join the skewer lineup in the near future. 
If handheld nourishment is your jam, the menu's unique burgers are well worth sampling. Piled onto brioche buns, each one is a study in balance, with every ingredient providing necessary texture, flavour, and a hearty dose of joy. For his Salmon Burger, chef Situ dresses an organic King salmon patty with crisp veg, spicy mayo and salmon caviar wasabi sauce. Boasting an entire soft shell crab that protrudes at all angles from its comparatively small bun, the crisp Hermit Burger is a two-hander in the best sense. 
Beyond beer, Fish & Loaf's fridge is stocked with sake, wine, Nickel Brook sodas and Cathy's Kombucha, a locally-made farmer's market find. The ideal antidote to rich foods, though, is a pot of famed Da Hong Pao tea, available hot or iced.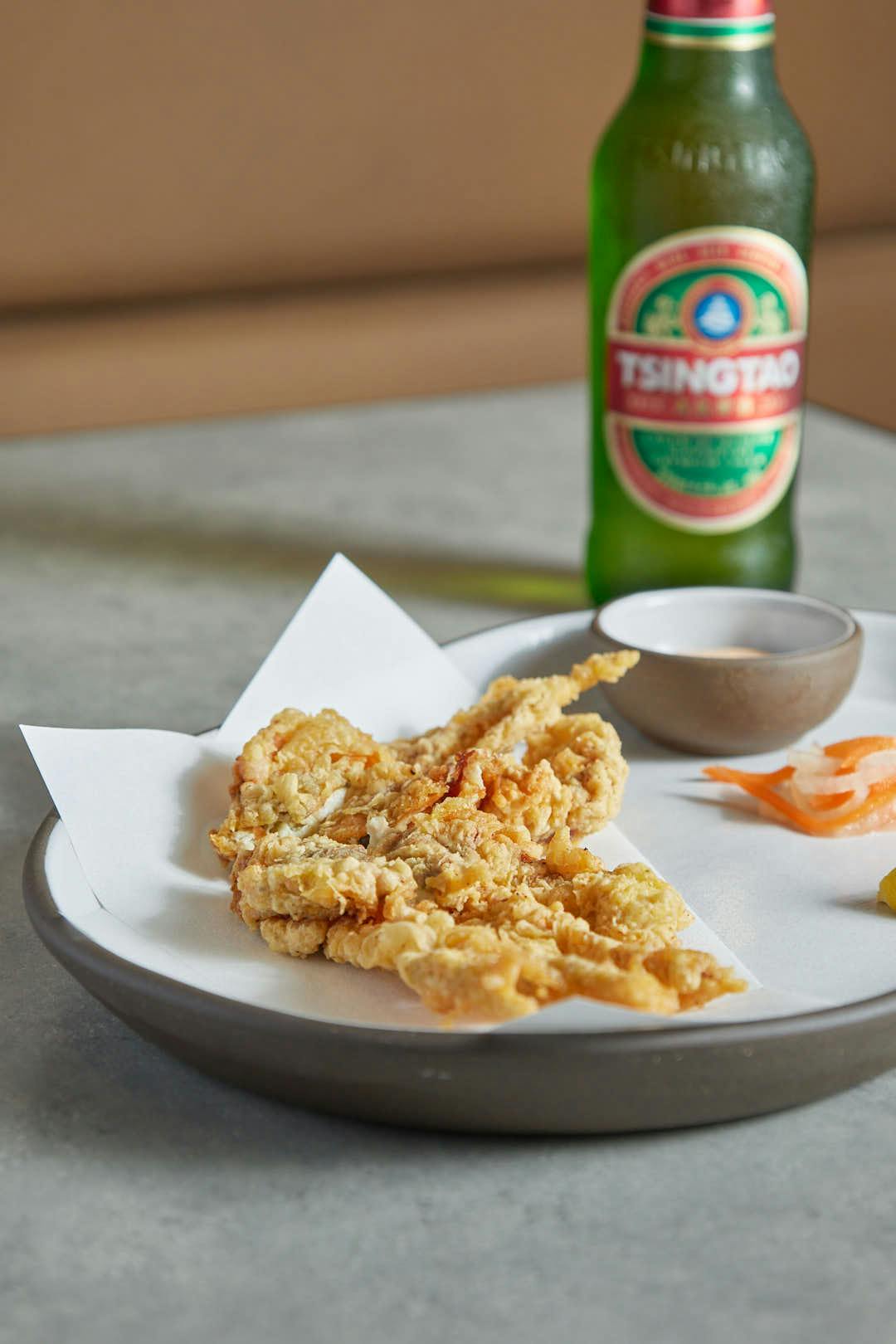 In the making for years — both literally and in its owner's mind's eye — Fish & Loaf offers guests a taste of modern Asian fusion cuisine. What began in Chinese Canadian kitchens decades ago — after all, says Situ, "that's a fusion in itself" — has morphed into a kitchen built on respect for ingredients and passion for making dishes that are as balanced as they are delightful.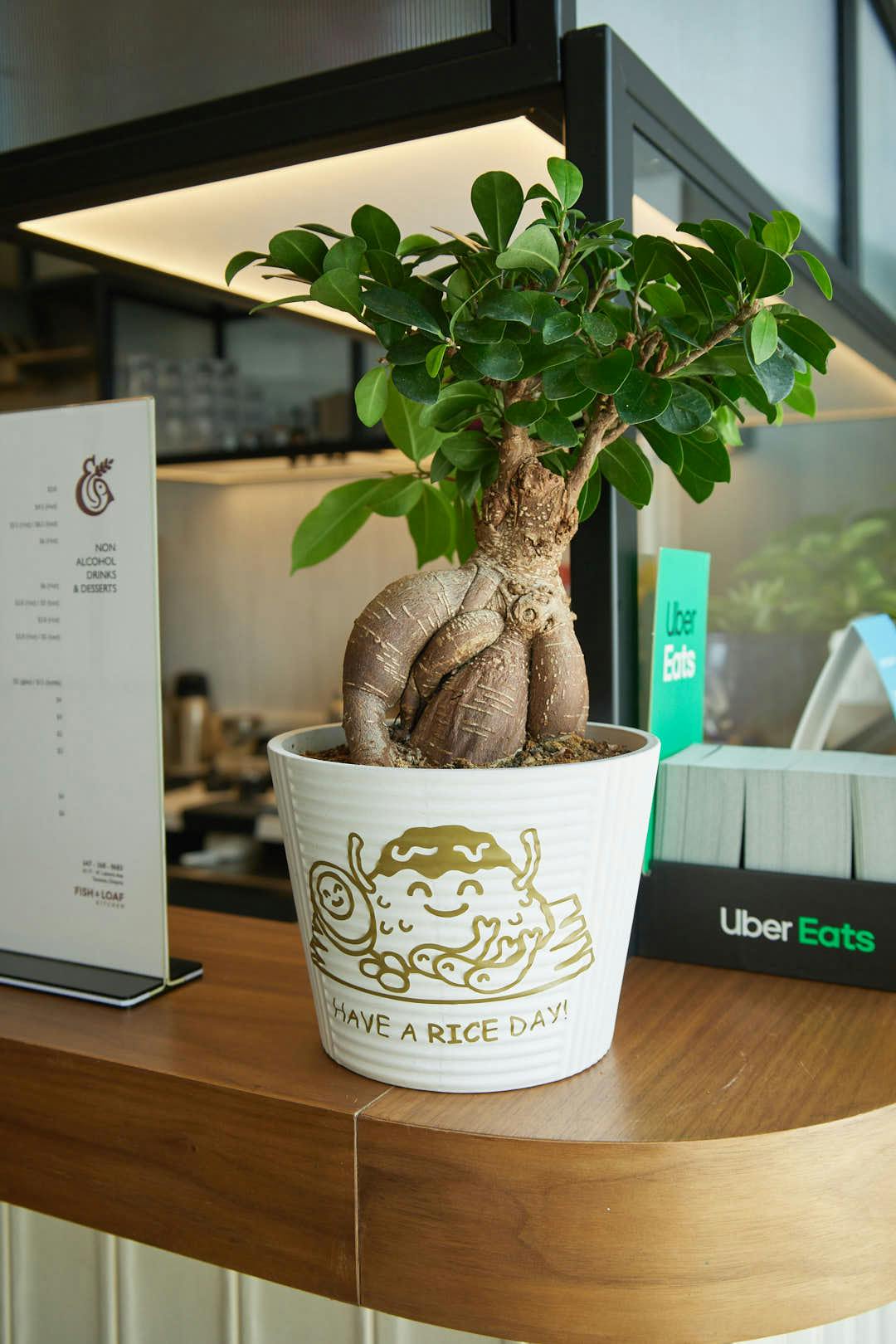 As for the name? It's a personal one, says Situ. "It's meaningful for me. It's a constant reminder." Not meant to be taken literally, it's a name that reminds the Situs of where they are, all they have to be grateful for, and that, however challenging, if they can feed others through the work they do, they'll have reached their goals. When you visit, just please don't ask if they make fish and chips.