Helmed by well-known Toronto chef Masayuki Tamaru and his wife, Carolina Avaria, comes Maison T, a cozy French bistro serving refined plates in the Annex.
Masayuki Tamaru is an impressive chef who began his career at 17 in Japan when he apprenticed at his first French restaurant, Champ de Mars, in Tokyo. In the 1990s, Tamaru relocated to Canada and made a name for himself, working under several renowned chefs like Jamie Kennedy and Didier Leroy. Masayuki Tamaru has been celebrated by the Toronto press since the early 2000s and was named "Chef of North Toronto" by respected culinary reviewer Joanne Kates. After years of experience and over a dozen restaurants under his belt, Tamaru is ready to open his own venture. Tamaru gets immense pleasure from giving other people memorable experiences from enjoying his dishes.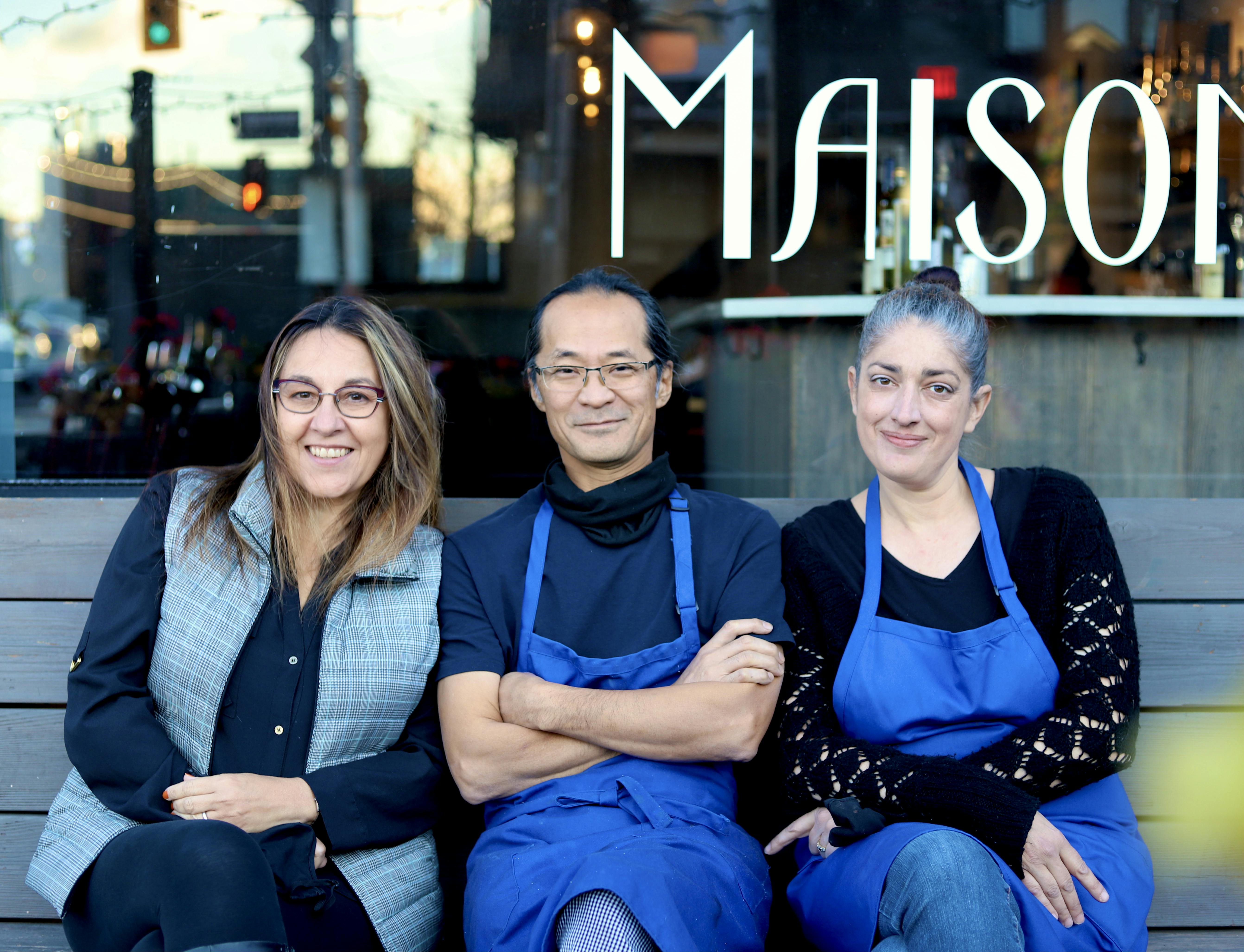 Carolina Avaria, Masayuki Tamaru and Sara Jorgensen.
Masayuki Tamaru, his wife Carolina Avaria, Chef Concierge at Four Seasons Hotel Toronto and Masayuki's general and bar manager Sarah Jorgensen are taking the Christie Pits neighbourhood by storm. They impress everyone that has tasted any of their exquisite menu items. 
The Space:
Maison T is a neighbourhood French bistro nestled at the corner of Shaw and Dupont. It is a small space, thoughtfully decorated, with several personal touches from the owner's past and present, like a caricature sketch of chef Tamaru framed on the wall near the back of the restaurant.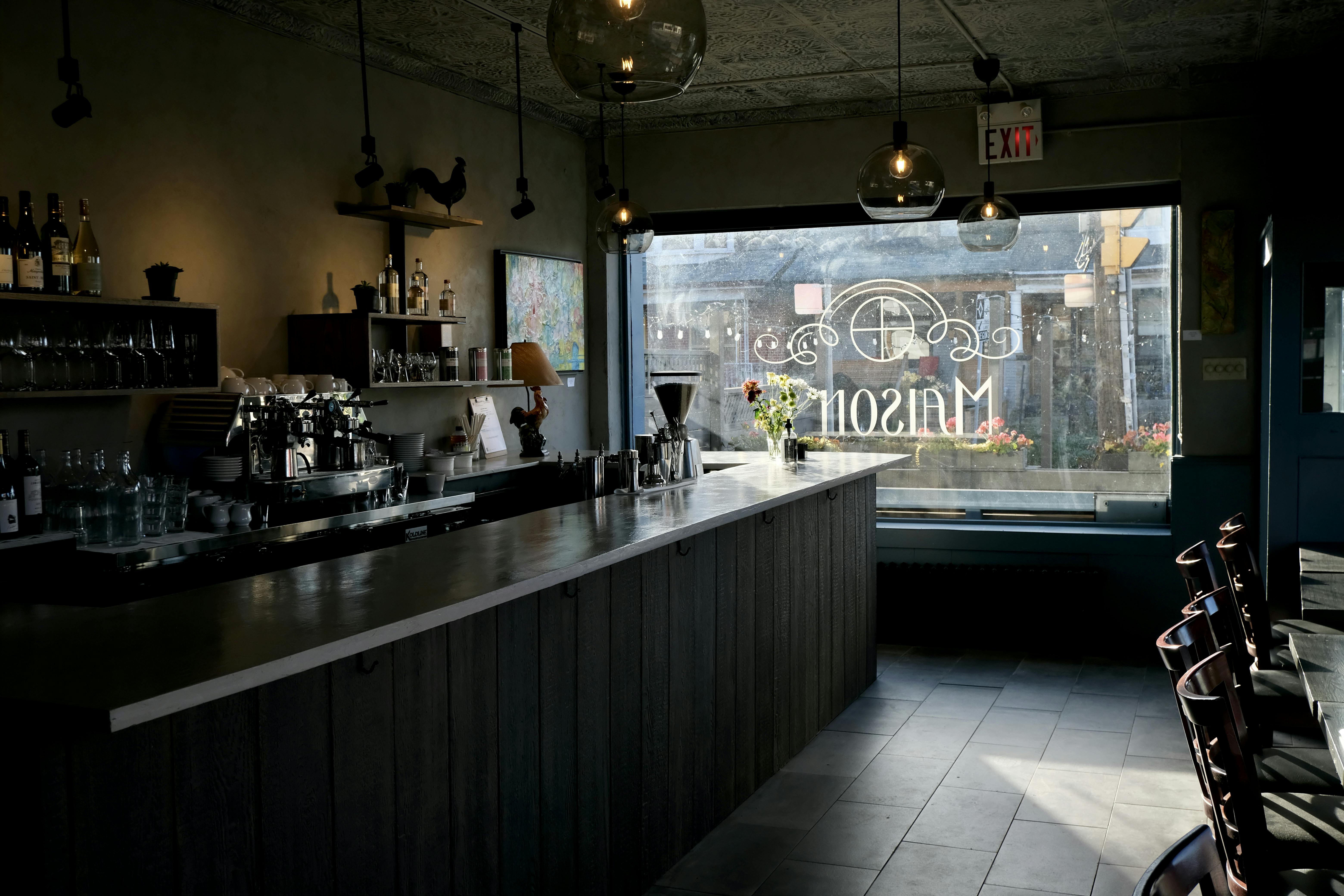 The restaurant is tastefully decorated with art pieces by the talented encaustic artist Terry Hart. Due to the pandemic and current indoor dining regulations imposed on Toronto, the restaurant has yet to seat any patrons inside. This had not prevented people from braving the cold and dining on their outdoor patio when this was allowed and ordering takeout since the second lockdown announcement. Chef Tamaru, Carolina Avaria and Sara Jorgensen are counting down the days until their indoor space can be utilized. 
The Food:
On the menu, you will find classic French bistro favourites like duck confit, endive salad and braised short rib made using classic French cooking techniques. Maison T showcases chef Tamaru's years of professional experience and culinary finesse. Just watching him plate his dishes shows the level of thought, planning and time he puts into every detail on the plate. 
If you are looking for a light starter with layers of subtle flavours and a punchy black currant dressing, the endive Salad is for you. The various flavours and textures in the dish make for an exciting and memorable start to the meal.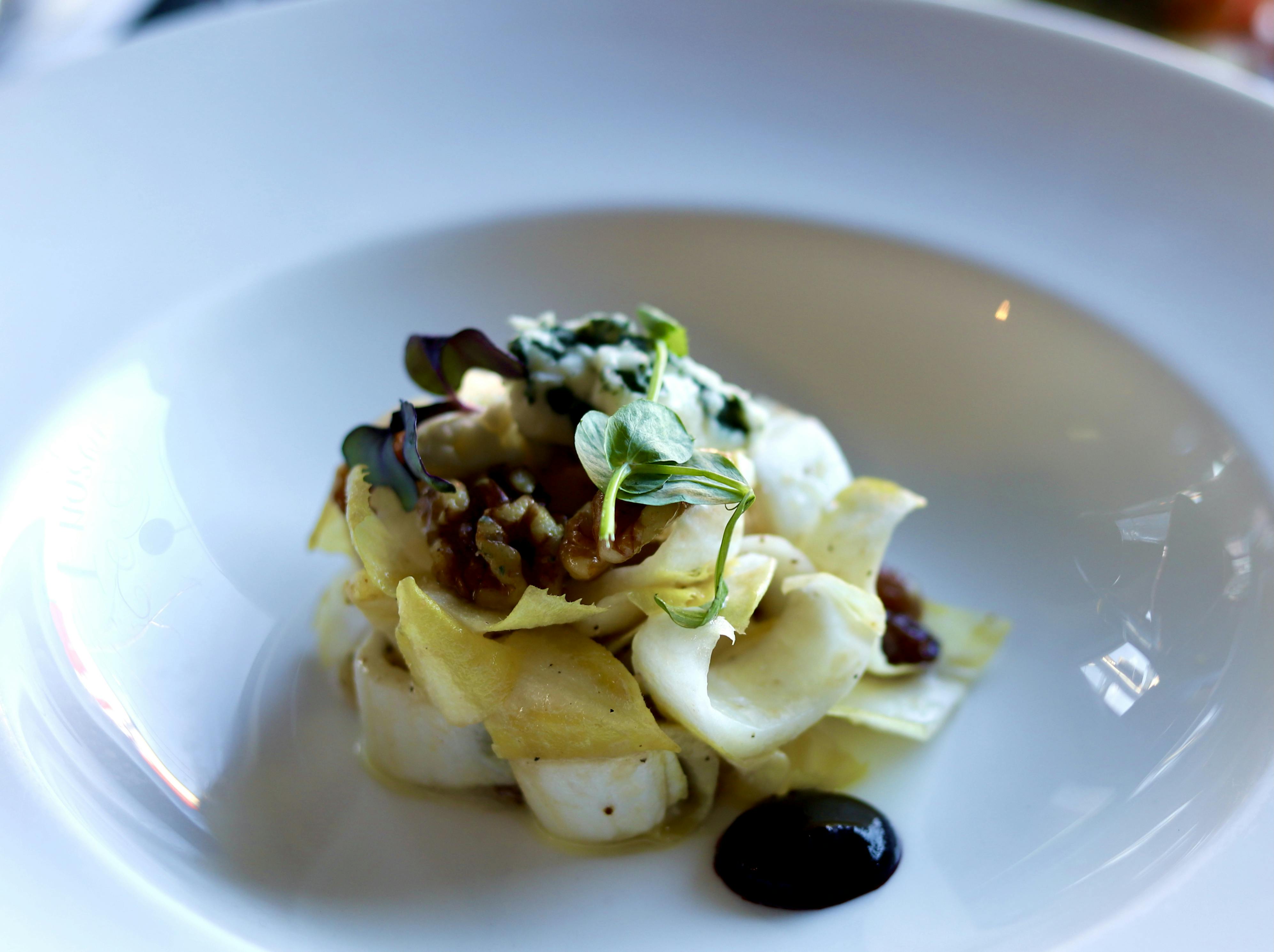 Endive salad with roquefort, walnuts and black currant dressing.
The ocean trout is extremely fresh and cooked rare so customers can enjoy the depth of flavour from this delicious piece of fish. It is served with local seasonal vegetables and a perfectly balanced citrusy pomelo sauce.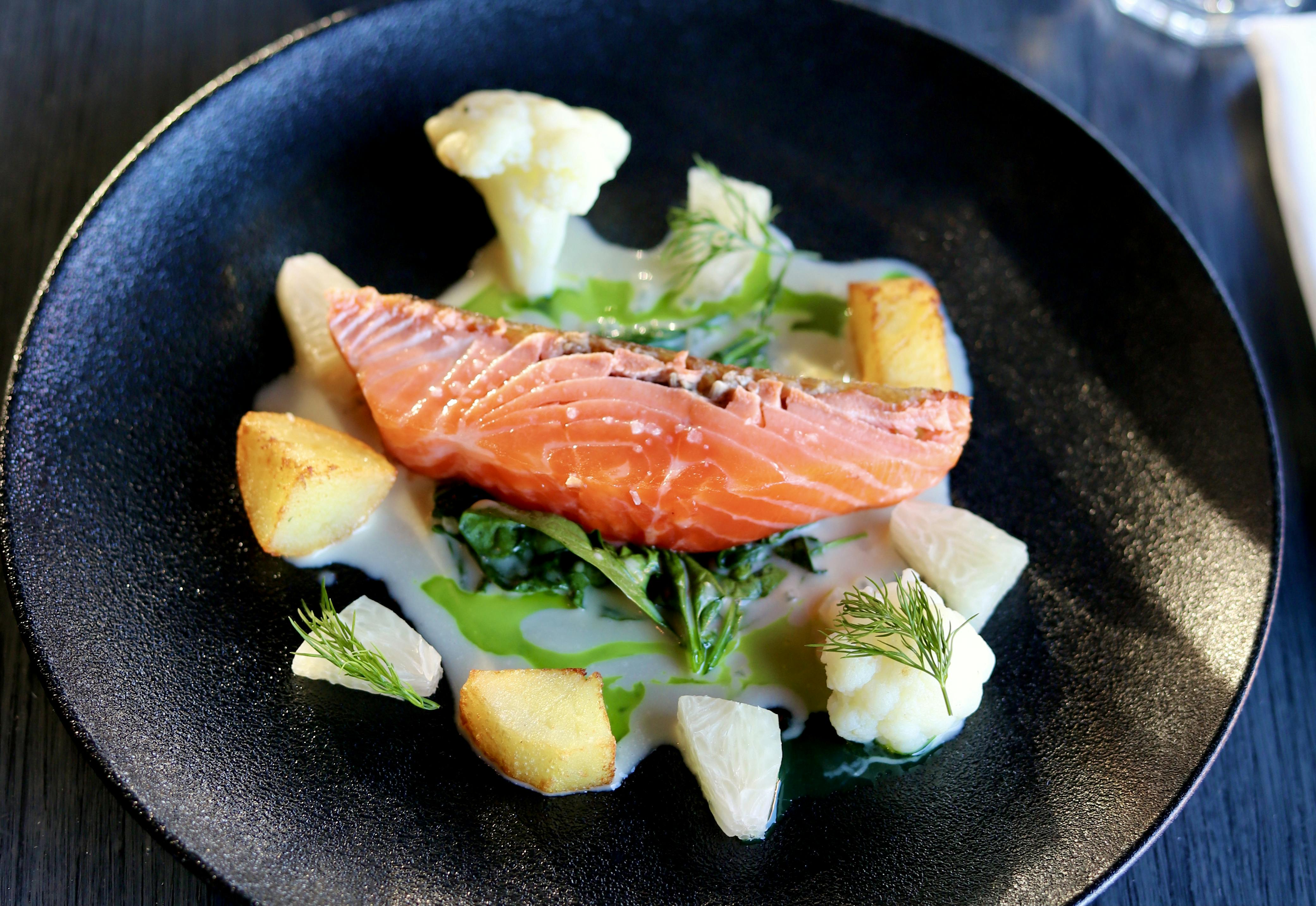 Ocean trout with pomelo sauce.
The braised short rib is ideal for those who love rich red wine sauces that define French cuisine and perfectly tender meat that has been slowly braised for hours until it falls off the bone.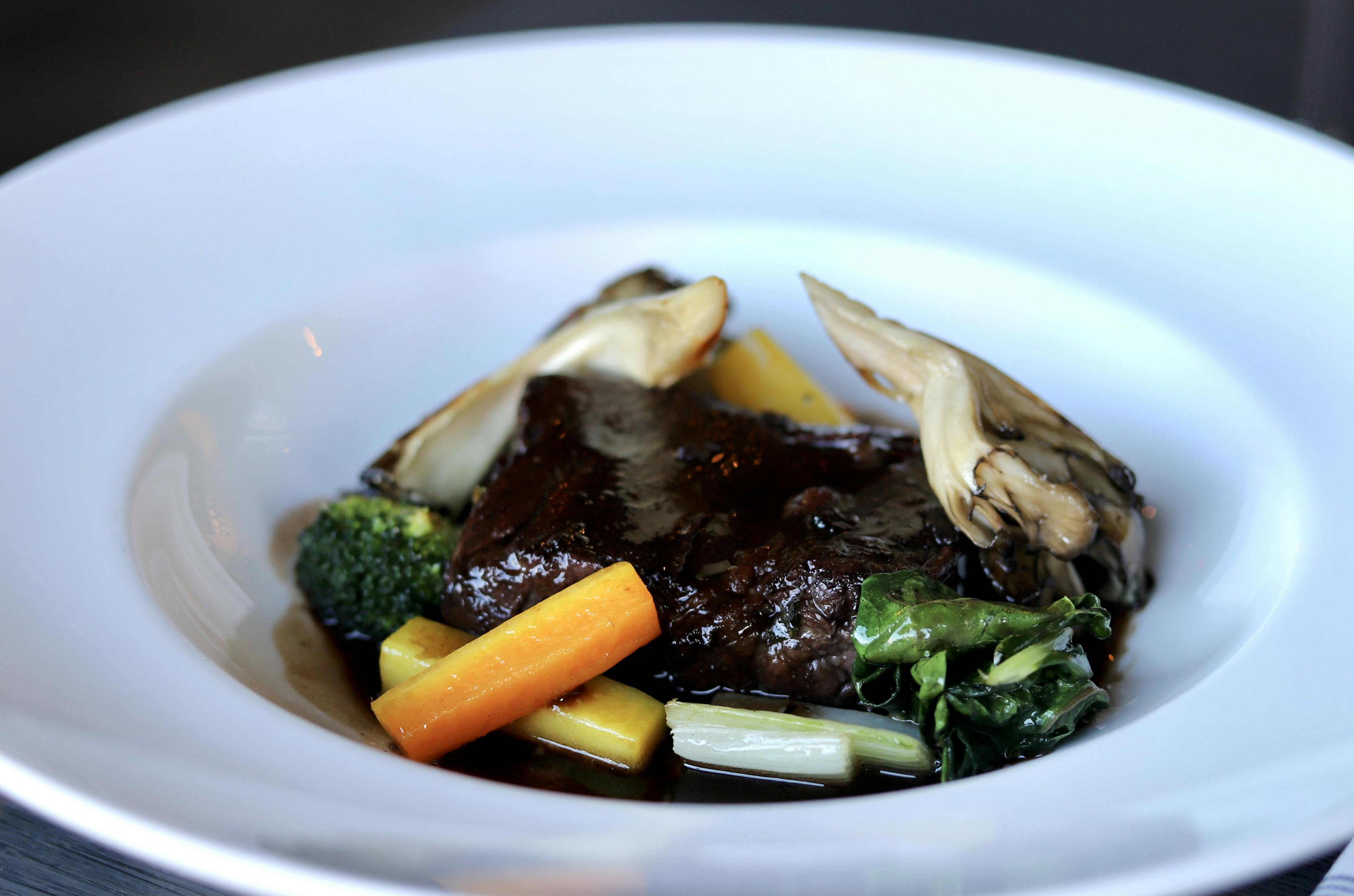 Red wine braised short rib.
It would definitely not be a French bistro without a duck confit on the menu. This duck leg confit comes with locally sourced produce and a sweet and acidic balsamic sauce.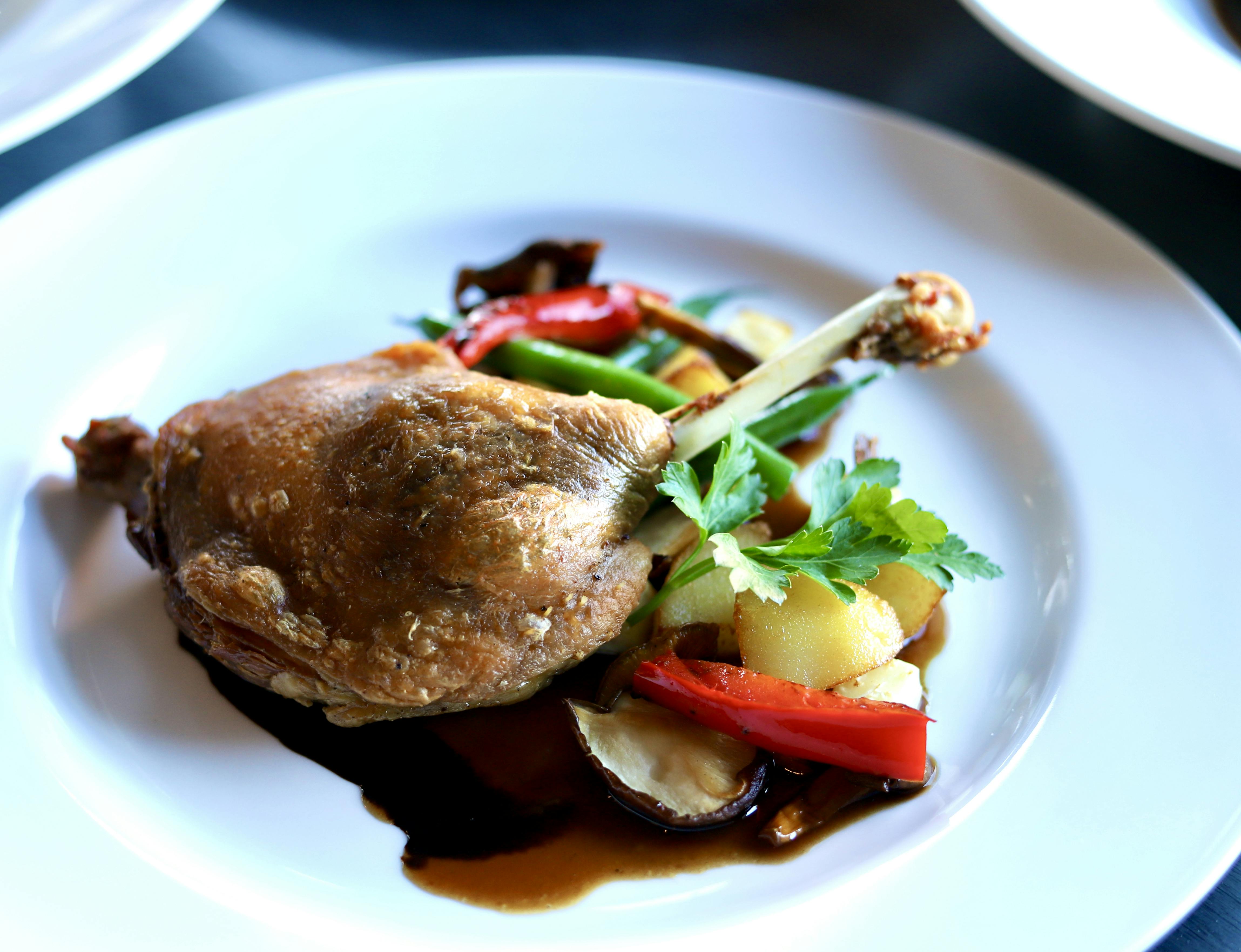 Duck confit with maple balsamic sauce.
For dessert, order the blanc-manger, a sweet dessert commonly made with milk or cream and sugar thickened with rice flour, gelatin, cornstarch or Irish moss and often flavoured with almonds. This dessert resembles a panna cotta with its delicate flavour and textures, with a subtle hint of pineapple and coconut notes.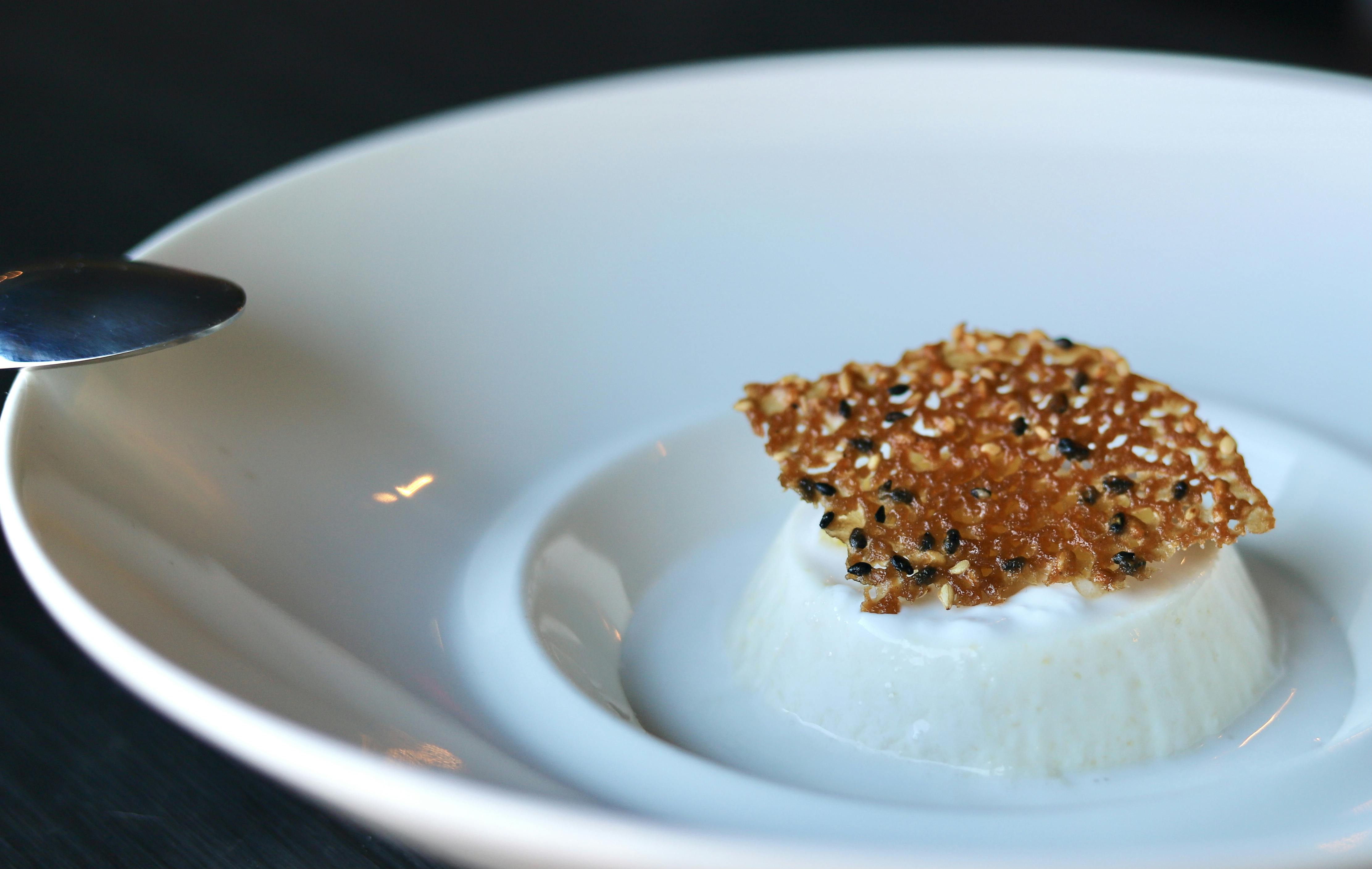 Sesame blanc-manger with coconut sauce and pineapple.
The Drinks:
There is a selection of wines to pair with each course. General manager and bar manager Sara Jorgensen has carefully selected the perfect red and white wine pairings with each course. From delectable buttery Chardonnays to Sauvignon Blanc-Semillons to pair with seafood dishes such as chef Tamaru's ocean trout.
The wines have been sourced locally from the Niagara region. For example, The Farm, a 10-acre vineyard in Niagara's Twenty Mile Bench, ages their chardonnay in French oak barrels. Several wines are also sourced internationally from Italian producers like Sorelle Bronca, who makes organically grown, estate-bottled Prosecco or French producers like Château Haut Grelot vineyard, which is located in Saint-Ciers-sur-Gironde, approximately 50 km north of Bordeaux.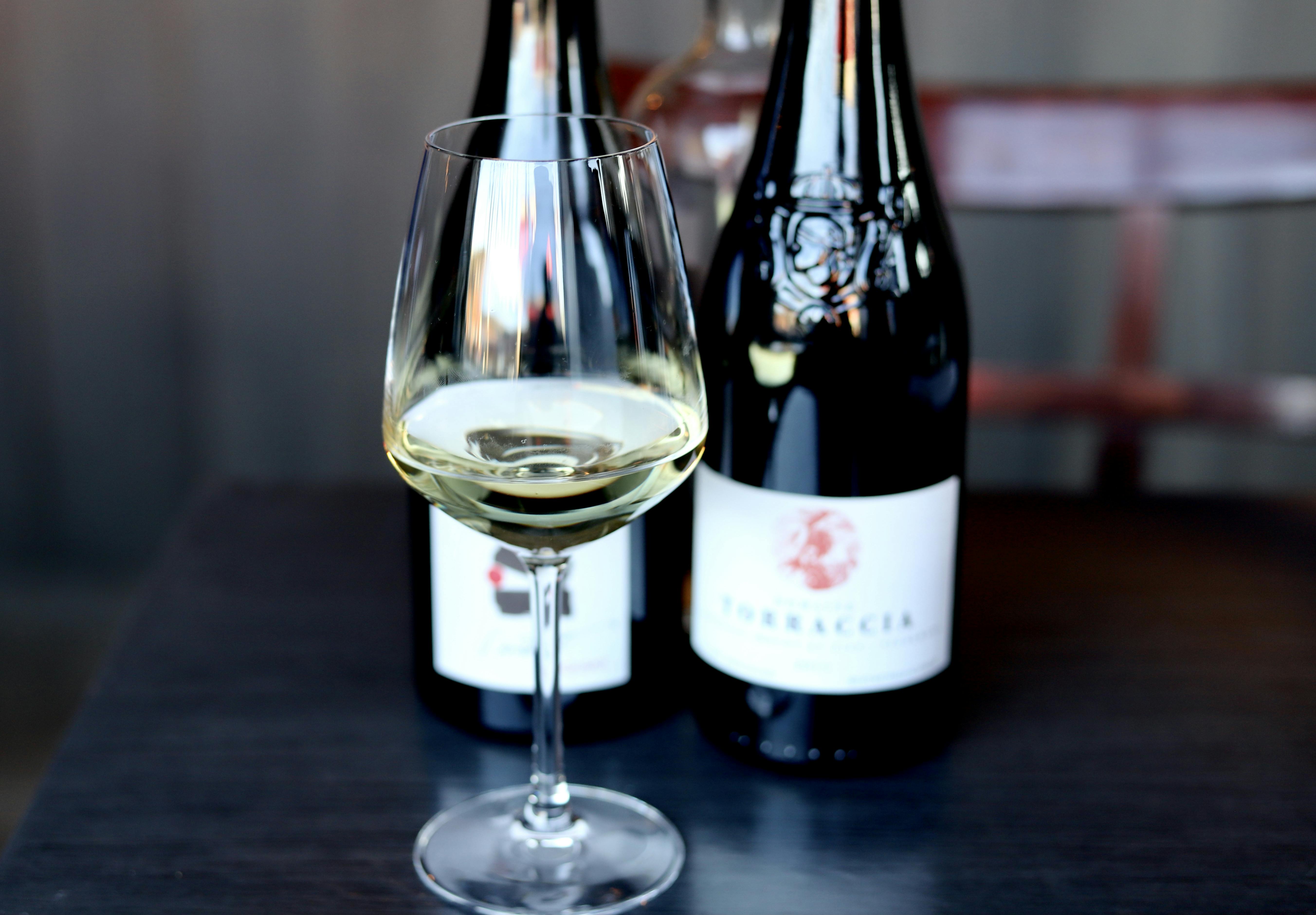 In addition to their fine selection of wines, Sara Jorgensen has created take home drink kits, which customers can purchase with their takeout orders.
To place a takeout order, customers can call the restaurant at (416) 551-9898.