With a dwindling list of destination spots readily available for fanatic travellers, the nomadic spirit within many of us may have been plagued with a feeling of unrelenting restlessness this summer. I know I felt the walls of my 600 square foot apartment closing in on me more than ever, with the excitement of planning a far-fetched adventure seemingly more and more unrealistic. Then came the opening of The June Motel, a road trip to Sauble Beach and finally, a sliver of normalcy in an otherwise mundane summer.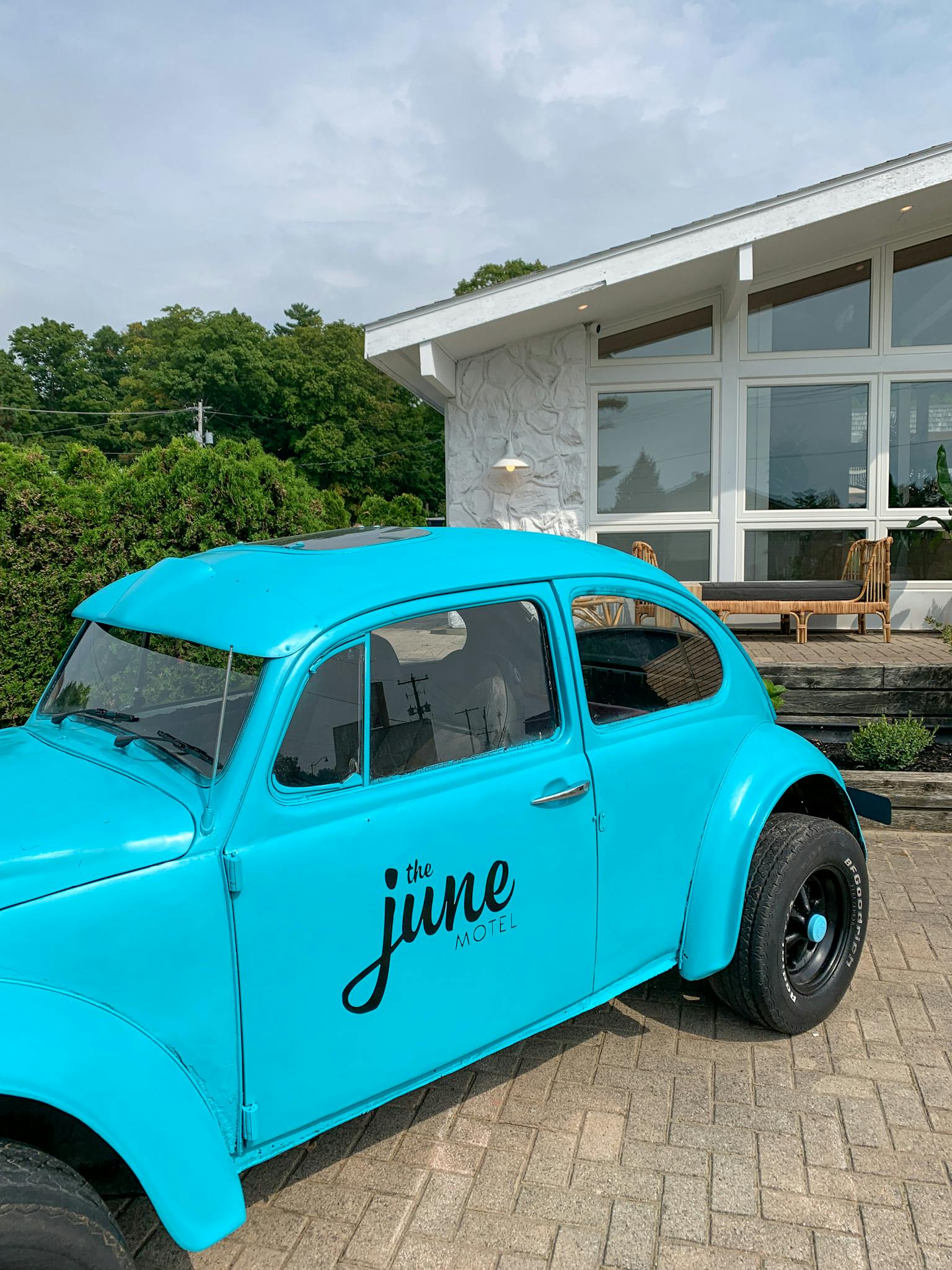 Opened by moteliers April Brown and Sarah Sklash, The June Motel has taken up residence in Sauble Beach this summer (or just in time for a final last hooray of warm weather). The motel was slated to open in time for the summer season, but unfortunately, the pandemic caused unforeseen delays. Thankfully, the newly retrofitted motel has officially opened its doors to guests for the months of September and October before closing for the winter.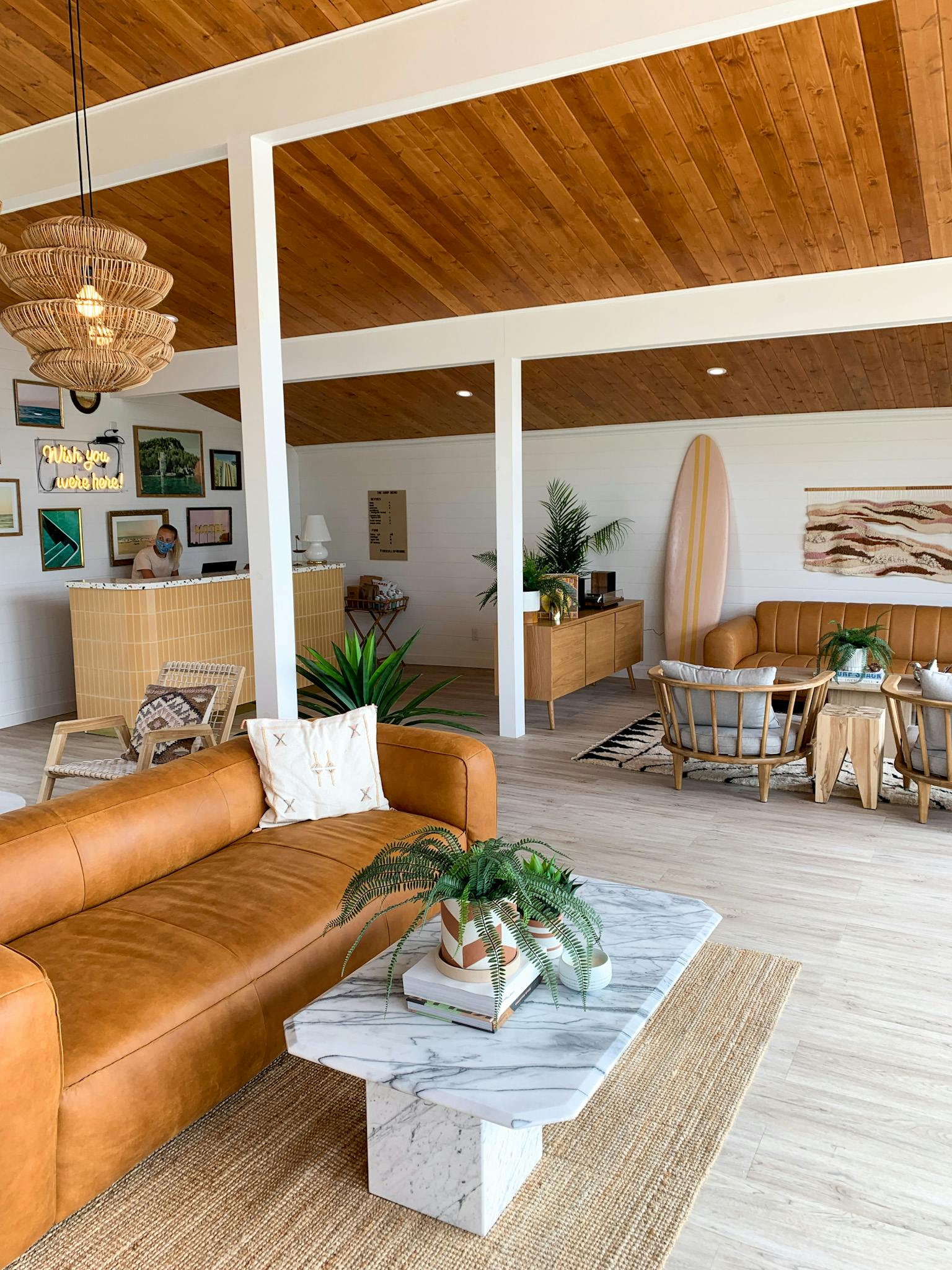 The main lobby and shop at The June Motel.
With a successful destination spot like The June Motel, must come a noteworthy restaurant, and that is just what Heydays Restaurant has accomplished for the moteliers.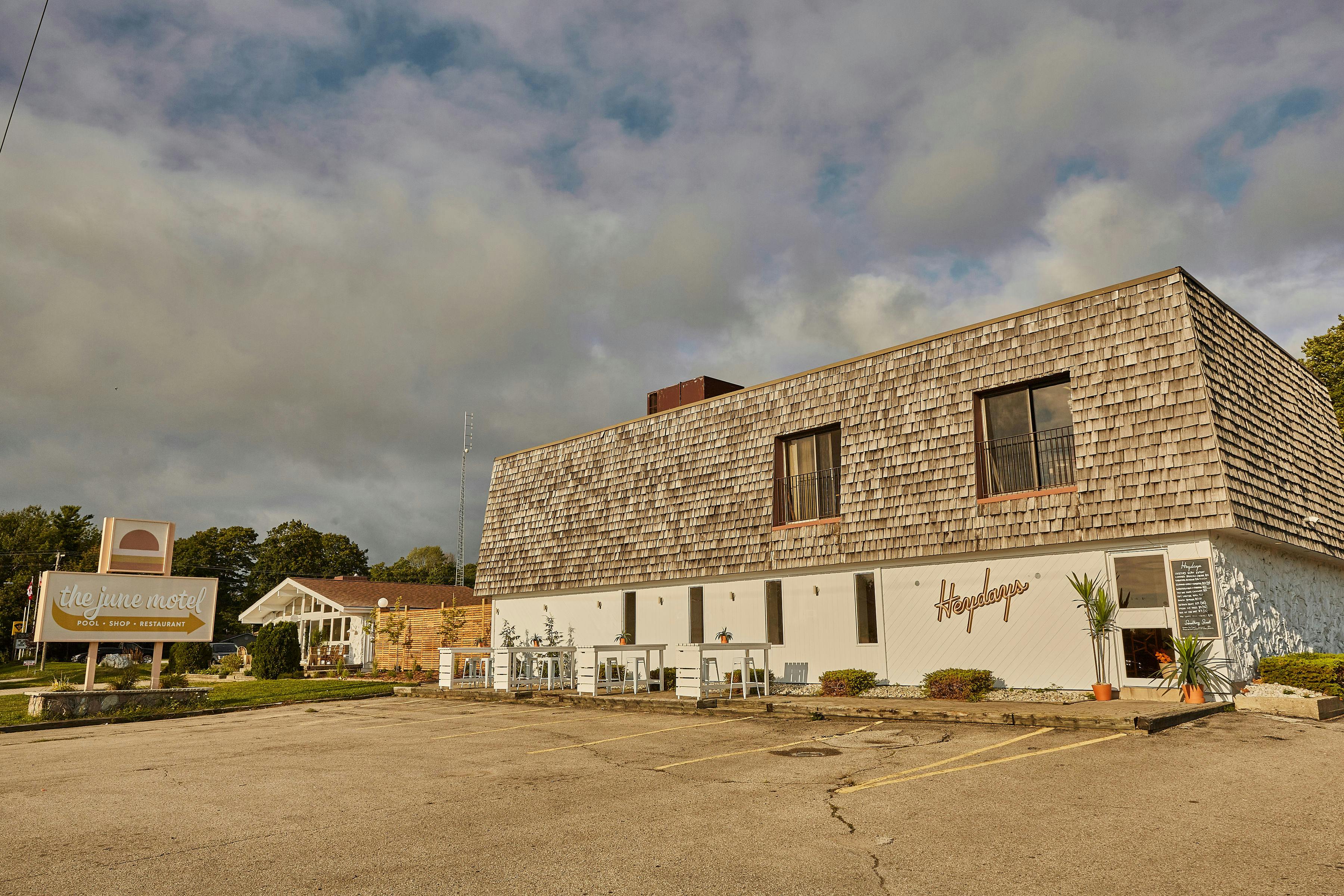 With virtually no experience in the hospitality industry, Brown and Sklash knew they had to bring in reinforcements to head up the 120 seat indoor-outdoor dining space. Helmed by restaurateurs and industry professionals Fred, Katie, Evan and Cas, the team behind pulling off the successful venture have years of experience.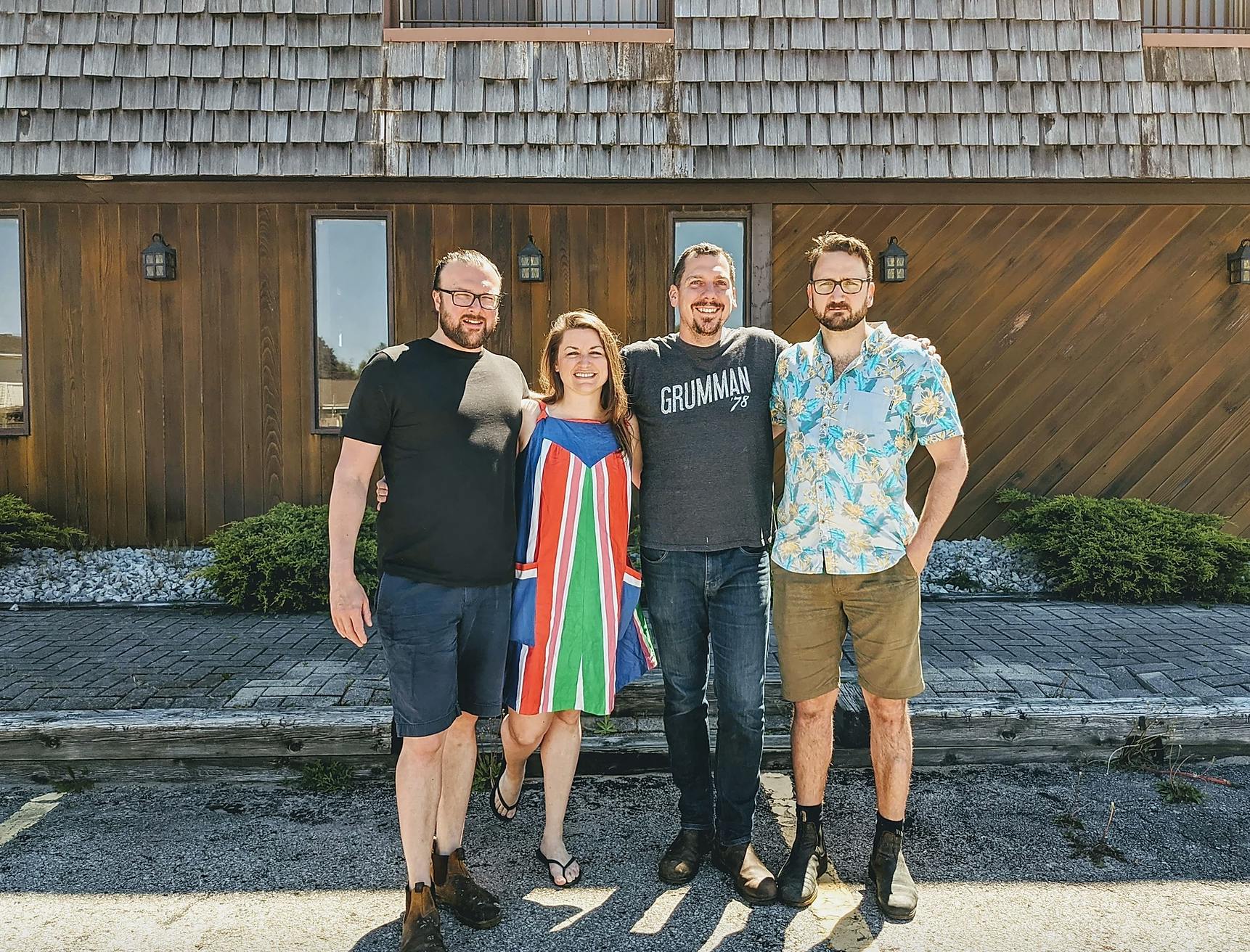 The team behind Heydays: Fred Laliberte, Katie Laliberte, Casmir Alyea and Evan Baulch.
Chef Fred and his wife Katie, are very familiar with the ins and outs of running a unique but memorable dining concept. Owners of Bobbie Sue's, Toronto's first-ever spot dedicated solely to mac and cheese and Poutini's (which unfortunately shut down due to the pandemic), have plenty of experience when it comes to executing a vision. 
The inspiration behind Heydays was born out of the time Fred, Katie, Casmir and Evan spent working at a resort in a coastal town in Connecticut. The influence of seafood shacks and coastal cuisine is evident in the final product of Heydays' menu.
The Space:
Located just off the main stretch of Sauble's tourist walking street, Heydays is a secluded oasis in a sometimes chaotic summer town. The back patio wraps around the deep blue pool's perimeter and immediately gives me a sense that I've suddenly been whisked away to a resort getaway. Adorned with retro yellow umbrellas, white and pastel salmon picnic benches, succulents and palms -- the atmosphere is laidback. The glow from the twinkly lights has me thanking god I am not currently sitting on one of Toronto's street patios, squeezed in-between the sidewalk and a traffic pylon. Heydays indeed is much more tranquil.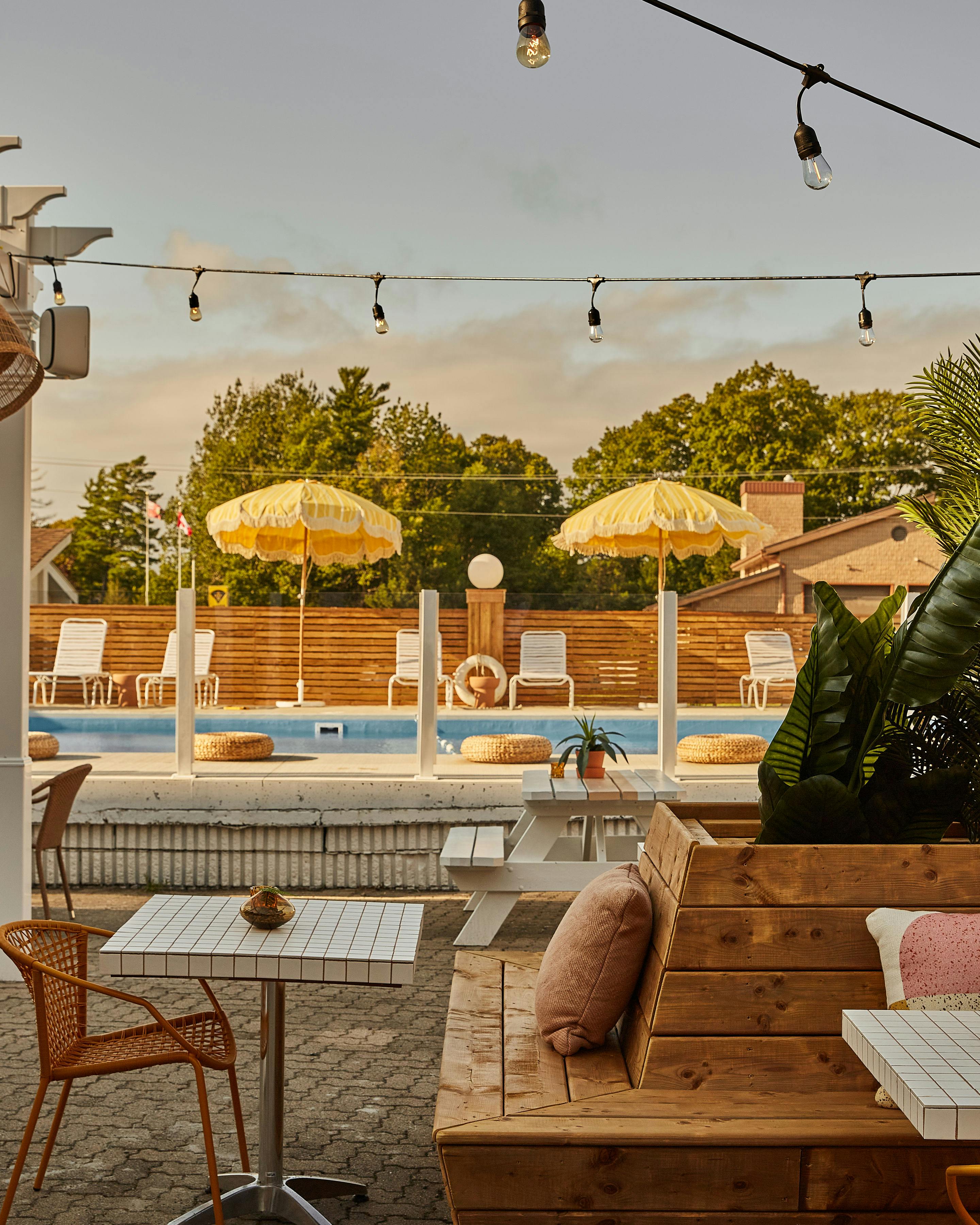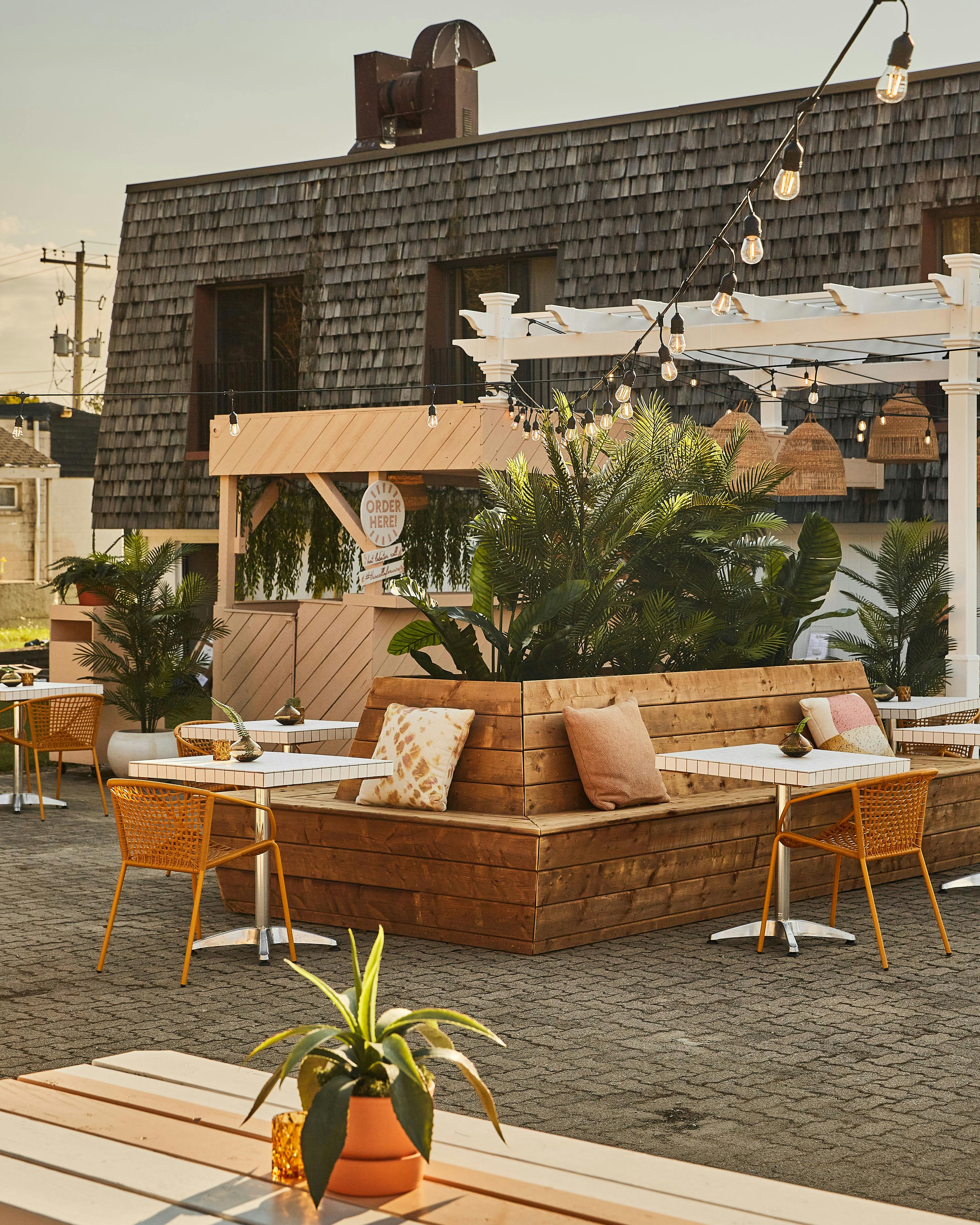 The Menu:
Chef Fred's mantra is in favour of Samin Nosrat's rule of thumb when it comes to cooking -- salt, fat, acid and heat are crucial to a delicious dish. As a salt fanatic myself (yes, I carry a mini tin of Maldon salt in my bag), who disdains an under-seasoned meal, I found the seasoning to be true masterful perfection.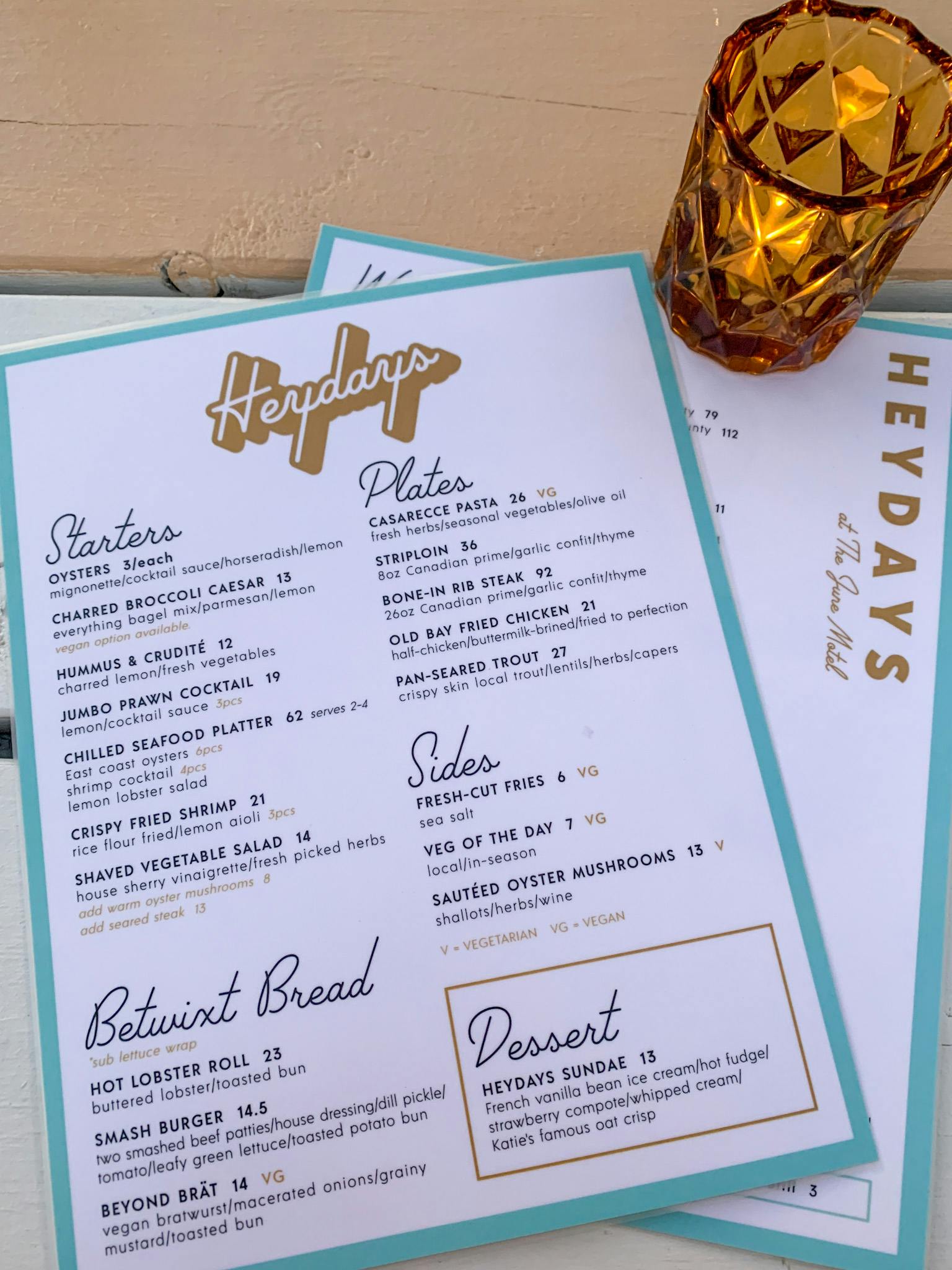 The menu is comprised of starters, plates, sides and that is "Betwixt Bread." For beverages, find a concise list of wines hailing from predominantly the Niagara and Prince Edward County regions, a selection of local beers and ciders and their signature cocktail list featuring a refreshing yet deceptively strong frosé.
There are several seafood options, from a towering Seafood Platter to Crispy Fried Shrimp and, of course, the Hot Lobster Roll. One must not skimp when it comes to slurping down your twelfth oyster or ordering a second roll (cause they are just that good).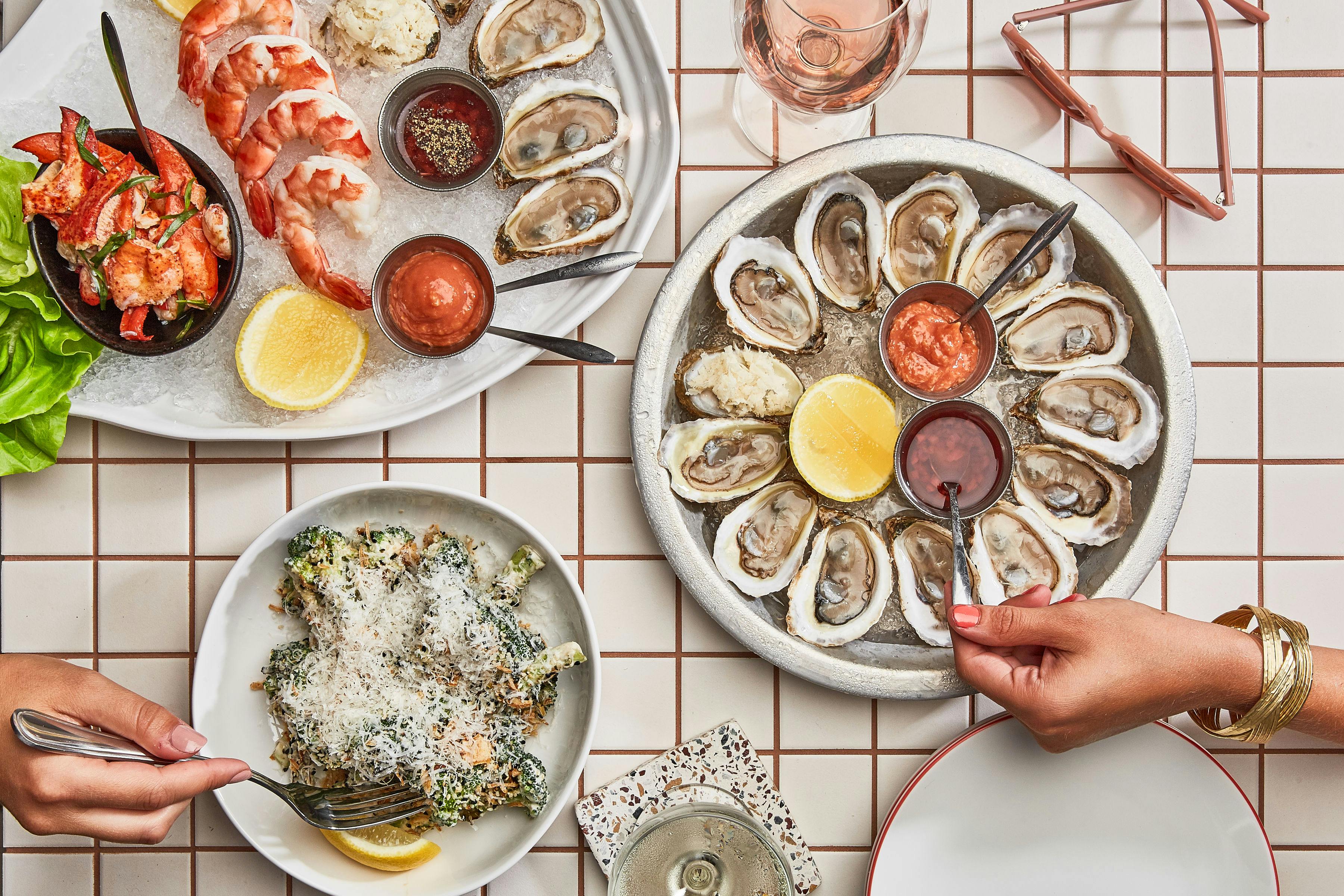 Upon sitting down for dinner, Katie made it very clear her stance on the contentious divide between cold lobster salad-style rolls and hot lobster rolls drawn with butter. Hot lobster all the way, as do the Connecticut folk argue tirelessly for.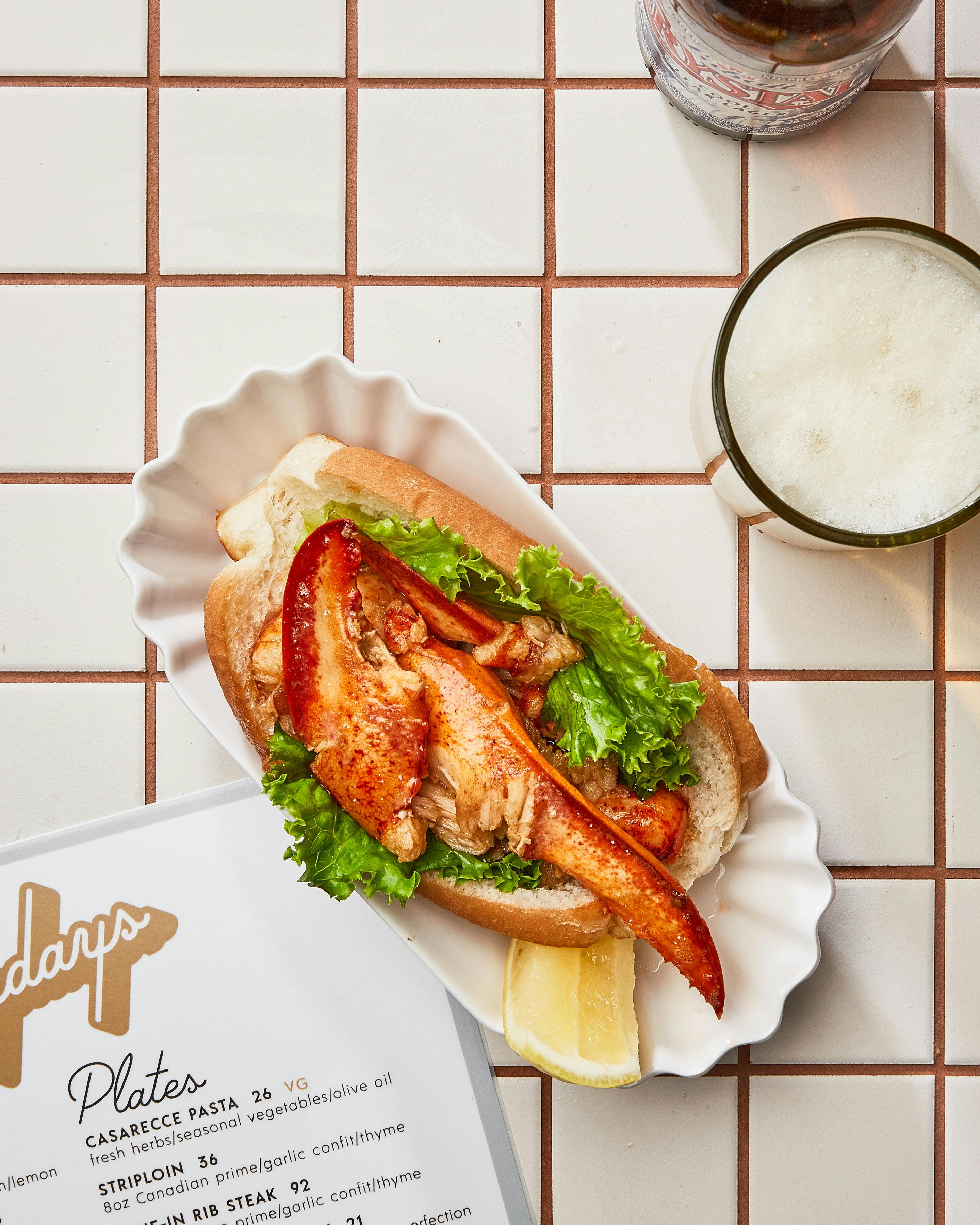 For those who prefer to eat off the land, the Smash Burger, Striploin or Bone-In Rib Steak are all excellent options.
If you're hankering for something satisfying, the Old Bay Fried Chicken is hands down, the dark horse of the menu. Although prized for their seafood, the chicken is undoubtedly the sleeper hit, undeniably tender meat with a perfectly crisp golden brown exterior. I could not get over the idea to douse fried chicken in Old Bay -- pure genius and it lent itself so well to the seafood theme.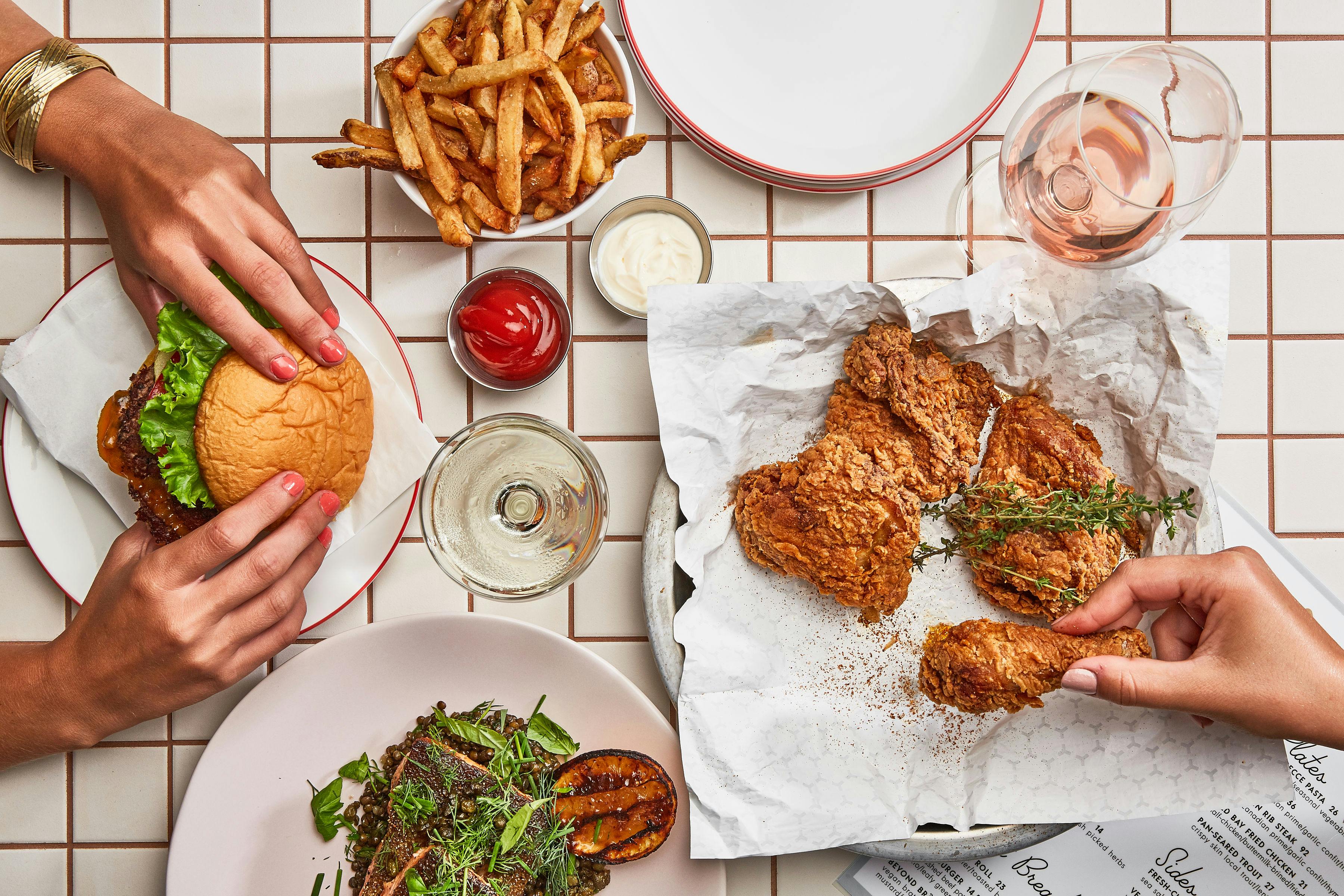 When it comes to reinventing the classics, I have never tasted a better rendition of the classic Caesar salad. The Charred Broccoli Caesar is grilled, tossed in their house-made dressing and finished with a generous sprinkling of their everything bagel spice, a squeeze of lemon and grated Parmesan. This plate was the work of ingenuity and something I recreated immediately upon returning home.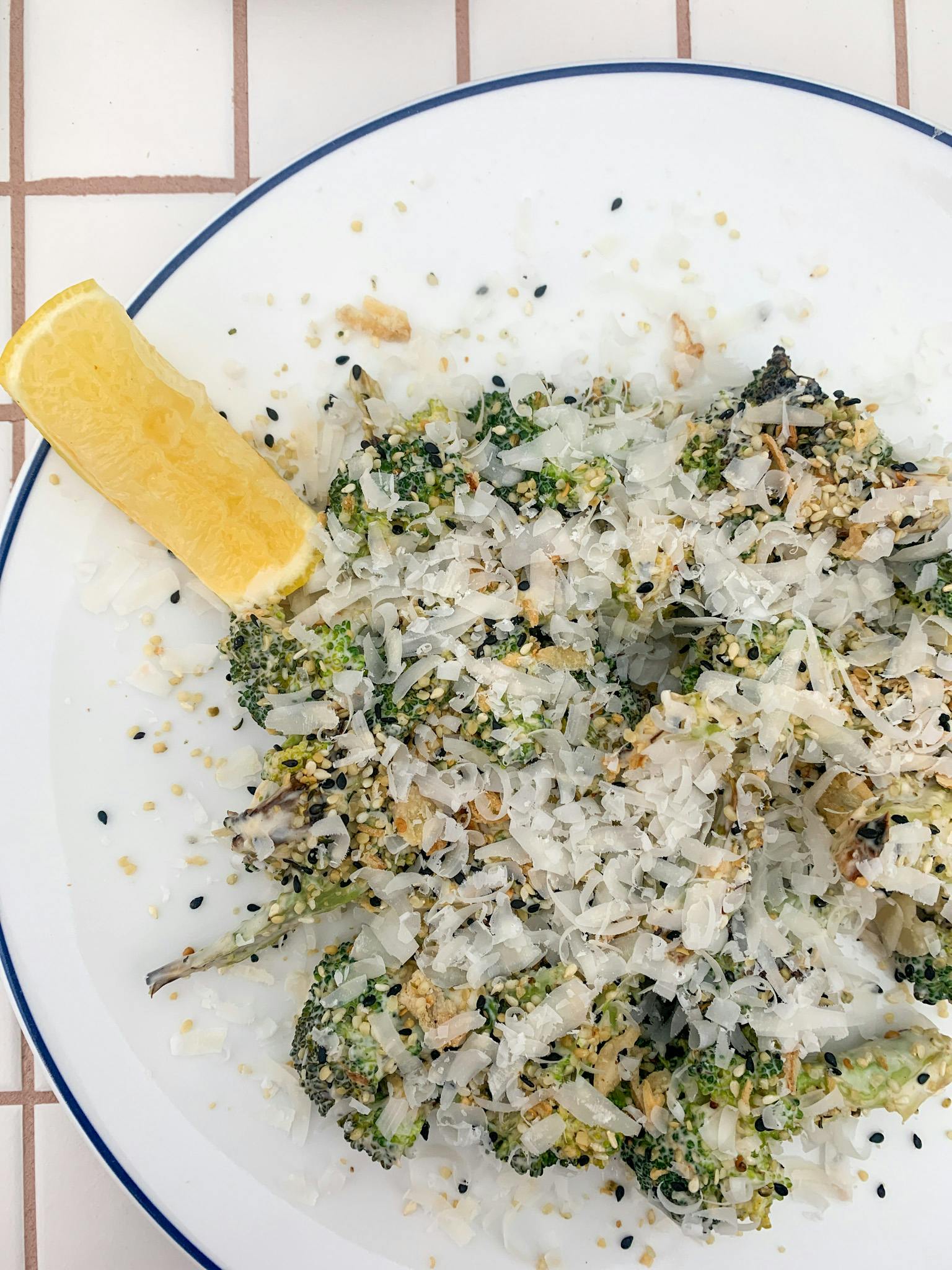 For those veg-forward folks, the Hummus & Crudite, Shaved Vegetable Salad, Beyond Brat, Casarecce Pasta, Veg of the Day and Sautéed Oyster Mushrooms are all excellent options. We had the Veg of the Day, which just so happened to be a fresh tomato salad, with the tomatoes being sourced from a local fruit stand -- juiciest tomatoes I've had all summer.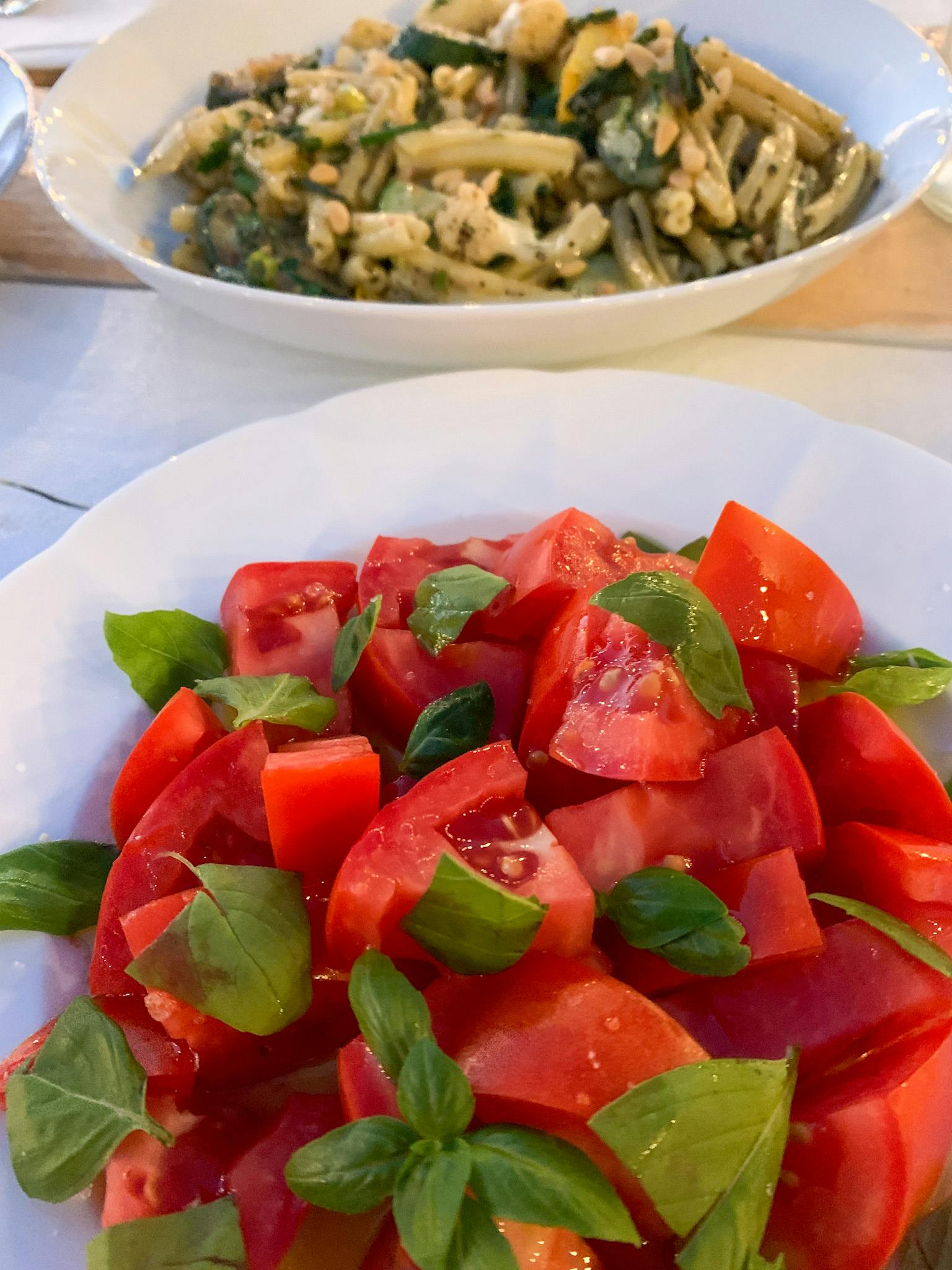 For dessert, top it all off with a Heydays Sundae comprised of vanilla bean ice cream, hot fudge, strawberry compote, whipped cream and Katie's famous oats crisp -- if that isn't nostalgic of old-school, dog days of summer, I don't know what is.