Sponsored by Vivo Pizza + Pasta.
Vivo Pizza + Pasta, a homegrown casual Italian dining chain, has opened their 10th location in Ontario, right in the heart of Toronto.
Dedicated to traditional Italian cuisine in a modern, casual space, Vivo has been a staple amongst communities across Southern Ontario. Their latest location, located along Bay Street north of College Street, boasts a massive downtown space and features all the Vivo favourites.
The company, originally founded in 2017, opened their first location in Richmond Hill, and remains a family-owned and operated business. Focused on authentic Italian foods, Vivo serves up a selection of pizzas and pastas made with high-quality, fresh ingredients and a whole lot of Italian love.
"We pride ourselves on being quick and casual, but still really authentic and really delicious," says Angela Morano, the newly-appointed owner of Vivo's Bay Street location. "Just because you have 20 or 30 minutes to eat, we're not giving you something that's pre-made, we're giving you something that is hand-crafted."
Morano, who has been with the company since its inception, began her Vivo journey as an experienced server at their first location, eventually moving up the ladder to becoming a manager and finally the proud owner of the brand's newest digs.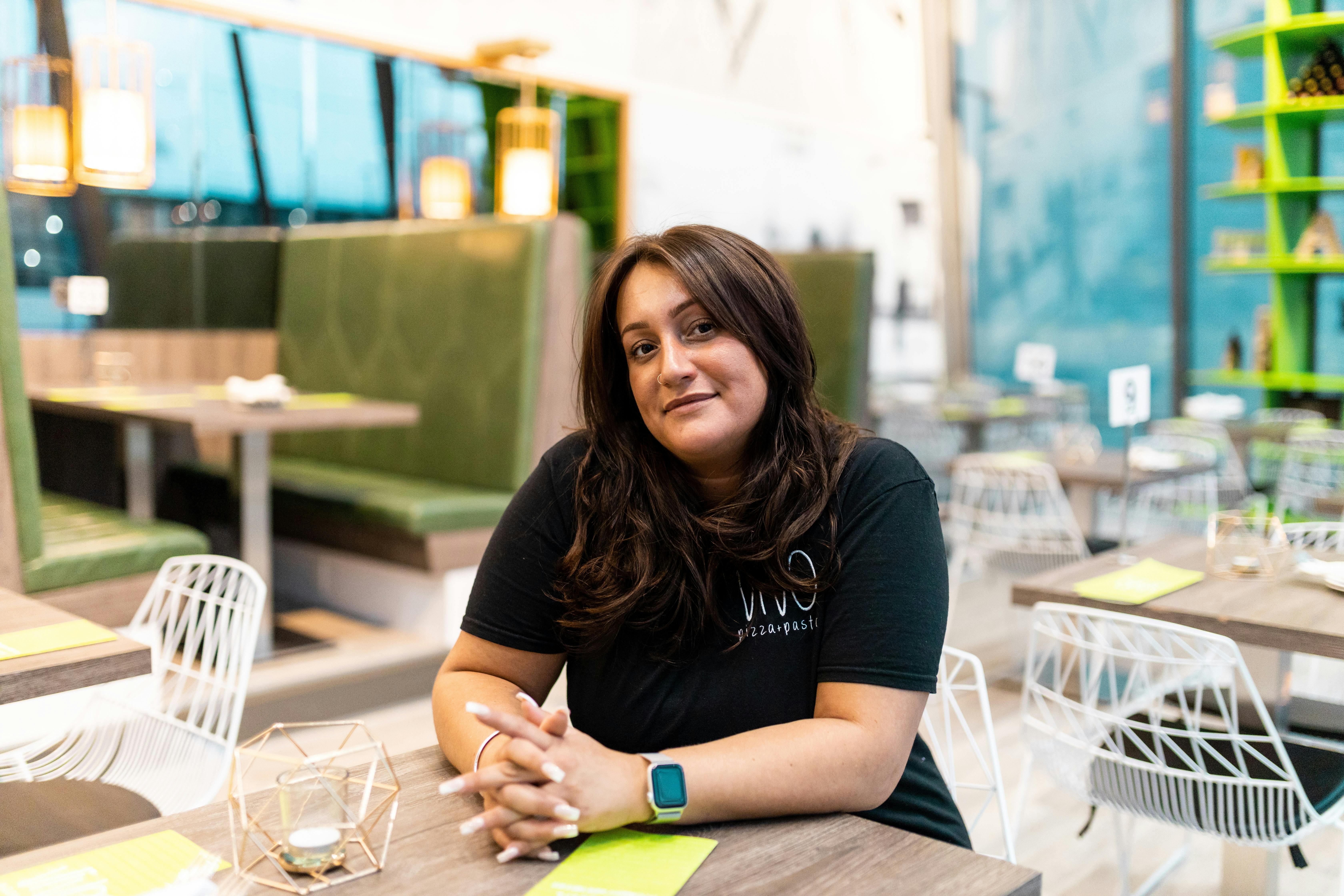 The Food:
On the menu, you'll find a diverse list of pizzas, ranging from a classic Margherita, to a spicy 'nduja pie, to the popular house pizza, titled after the company. All their pies measure in at a 12-inch diameter and have an offering for nearly anyone. What ties all of them together, according to Morano, is the incredible sauce that is made in house.
"I'm really proud of our sauce. People think, oh yeah, tomato sauce is so easy, but they don't understand the generation upon generation of recipes that go behind making tomato sauce," says Morano. "It's literally Nonna's recipe."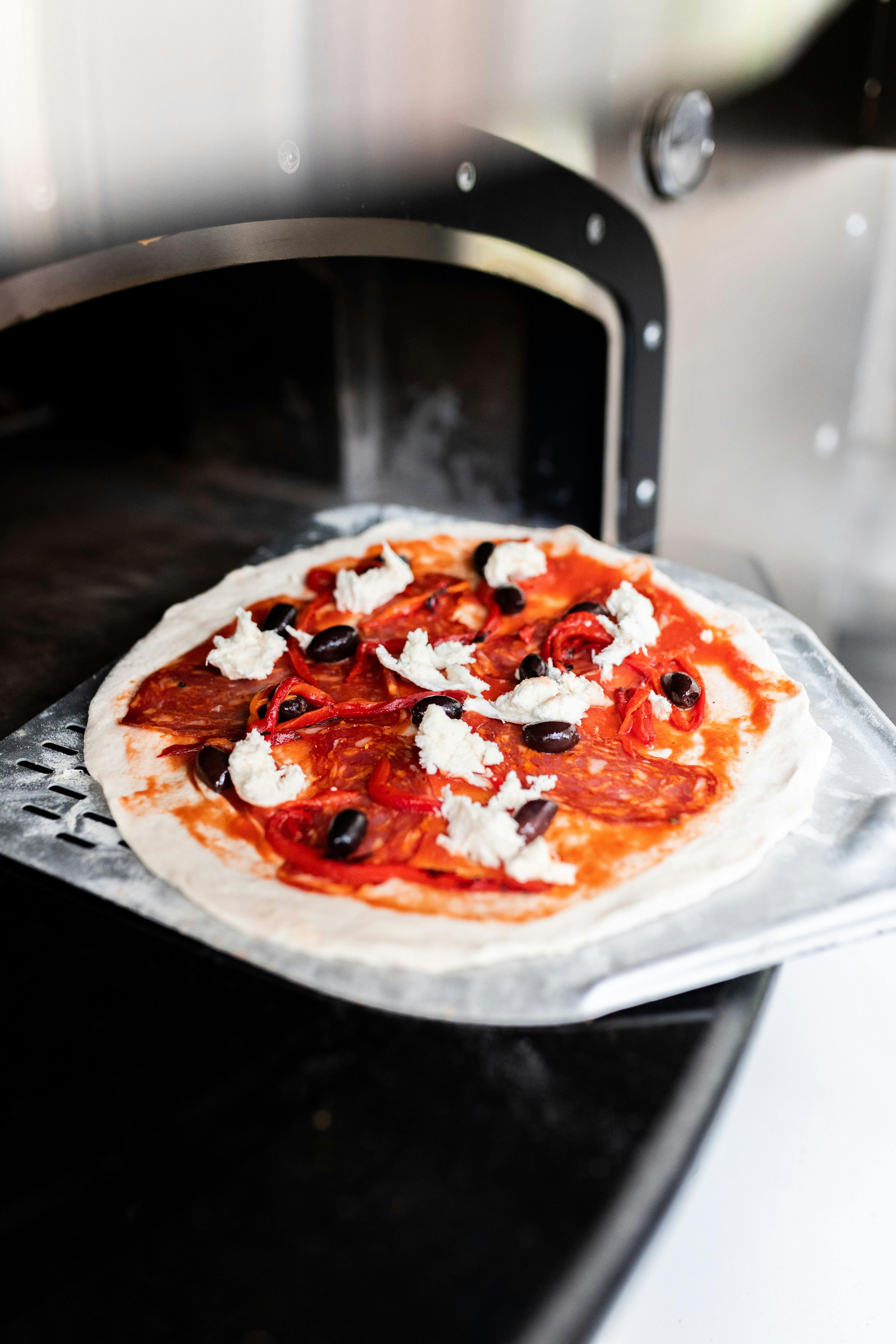 On the other end of the menu, their pastas are similarly prepared fresh to order with the same, high-quality and fresh ingredients. Whether you're in the mood for a familiar fettuccine alfredo or a classic carbonara, Vivo has a pasta option for everyone.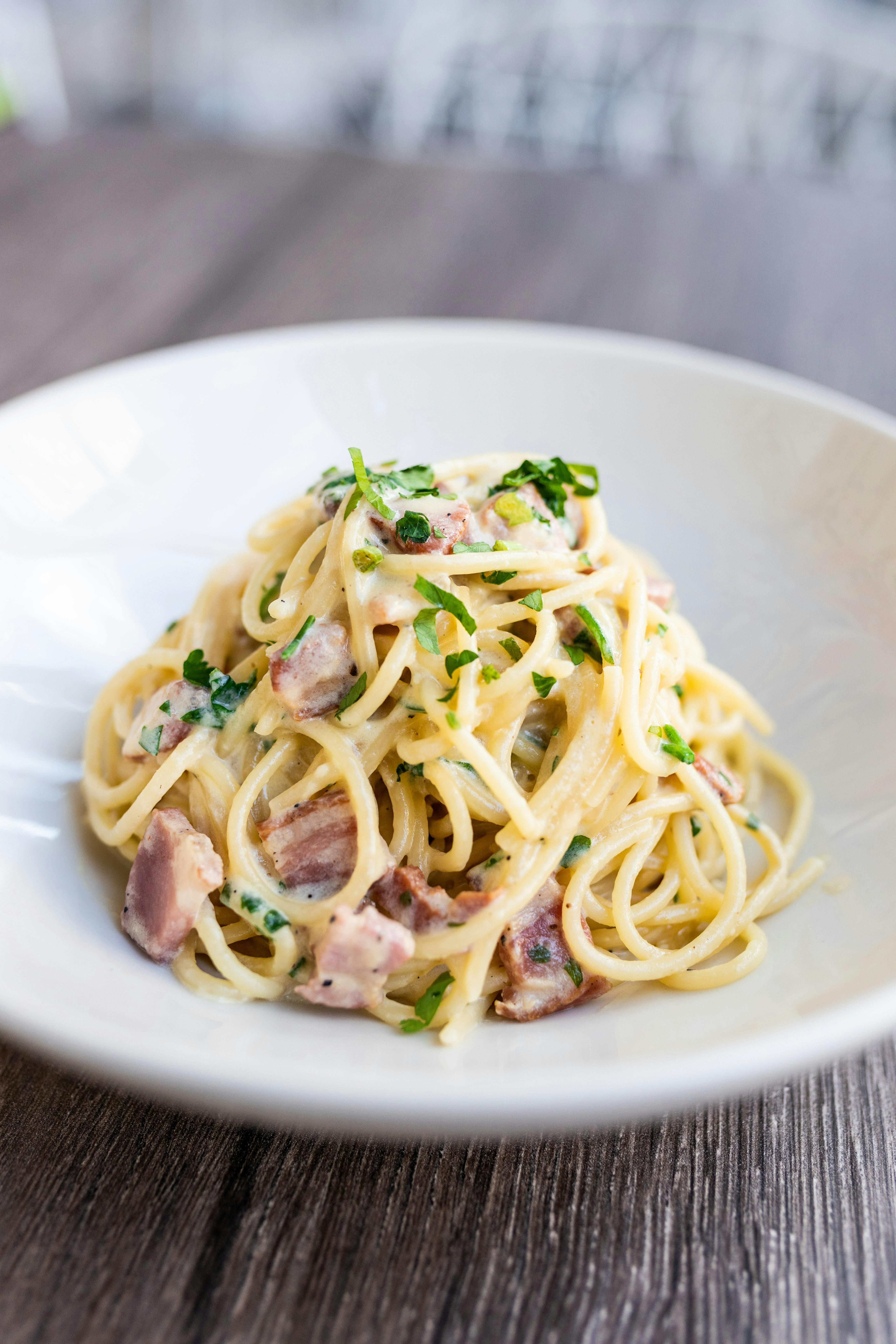 When it comes to the food, ingredients are what Vivo relies on to keep their food up to the authentic standard. Using basil in everything, from the sauces to the garnish, it was imperative that the basil was fresh and fragrant, as it is a staple ingredient in Italian cuisine. Fresh fior di latte, as opposed to Westernized replacements like traditional mozzarella, are used to create an authentic pizza experience.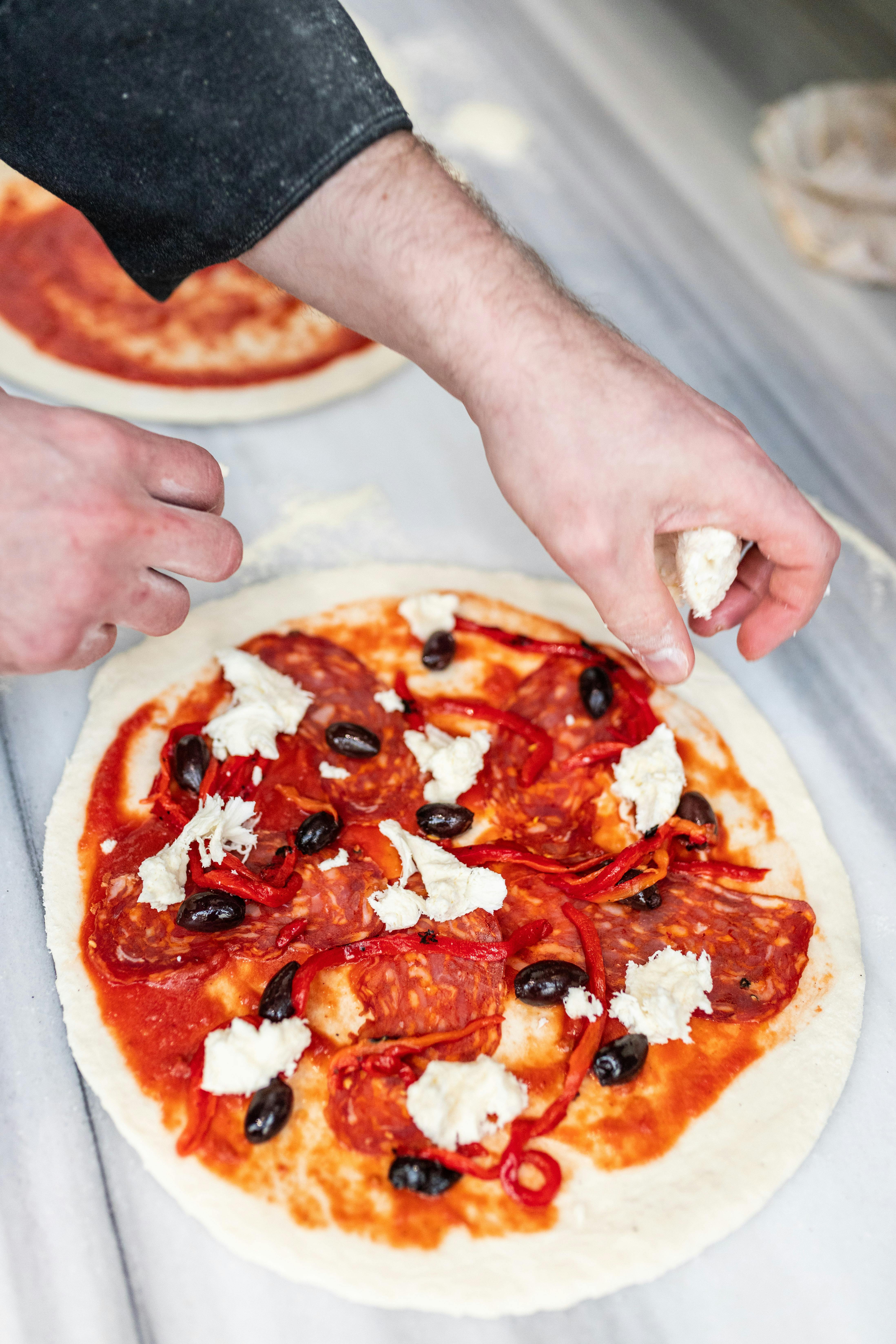 Additionally, find starters like crispy and creamy arancini, a handful of fresh salads, including a Caesar and caprese, as well as fresh focaccia and a board of olives and imported cured meats. For dessert, pick from a list of classic Italian desserts, like a tiramisu, chocolate truffles and semifreddo, or take a slice of their cheesecake.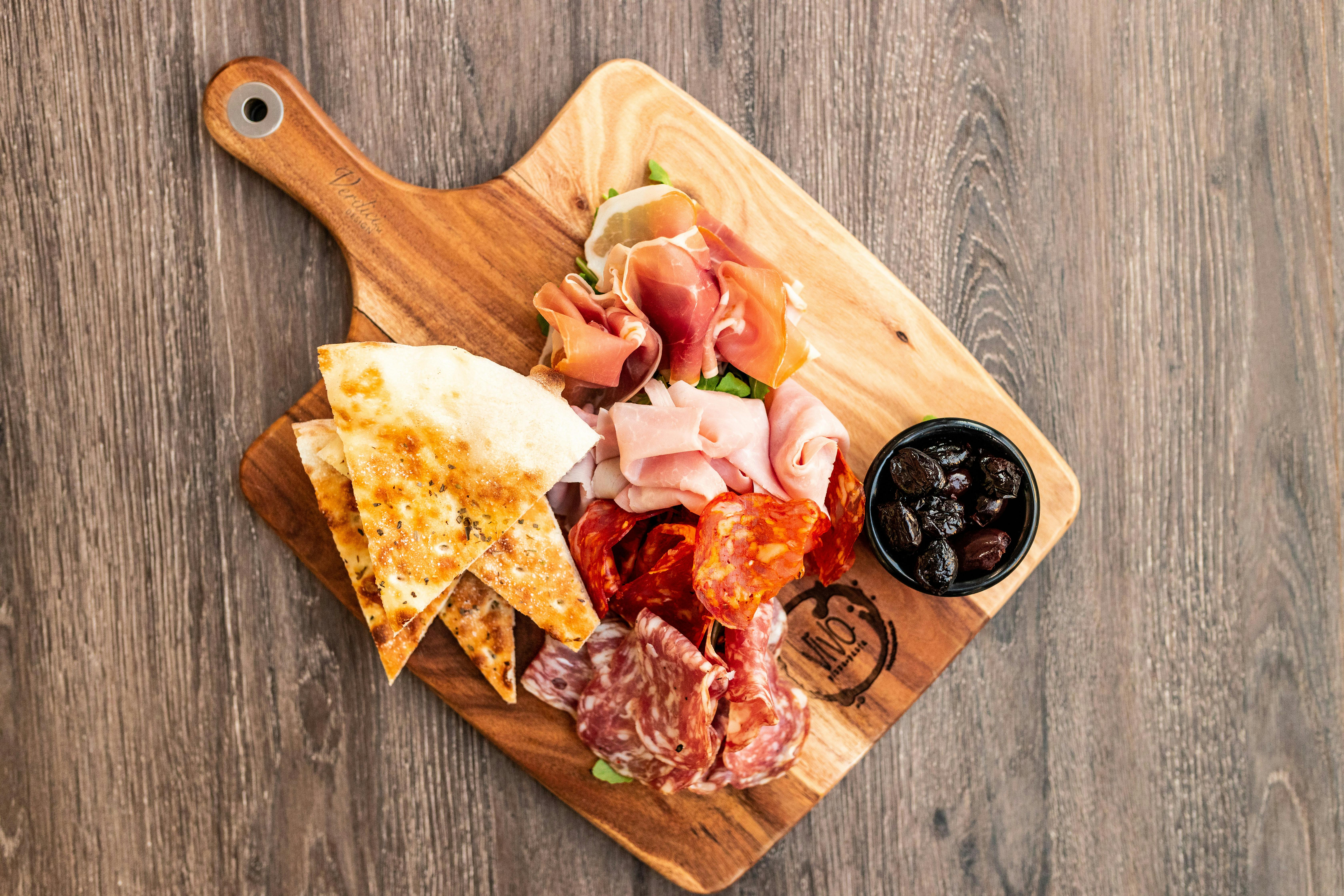 The Space:
While Vivo operates as a chain, their 10 locations still emulate a little personality that pertains to the neighbourhood they reside in respectively. Their Bay Street location takes to the modern, industrial look that Toronto's financial district is known for, with sweeping high walls and towering floor to ceiling windows that bring in as much light as possible.
The location operates in one large room, where on a busy night, chatter of the crowds would fill the room––similarly, their pizza oven and station is tucked along the east side of the room, and fills the space of charring dough and fresh basil. Their main kitchen sits adjacent, where all their pastas and other dishes are prepared out of sight.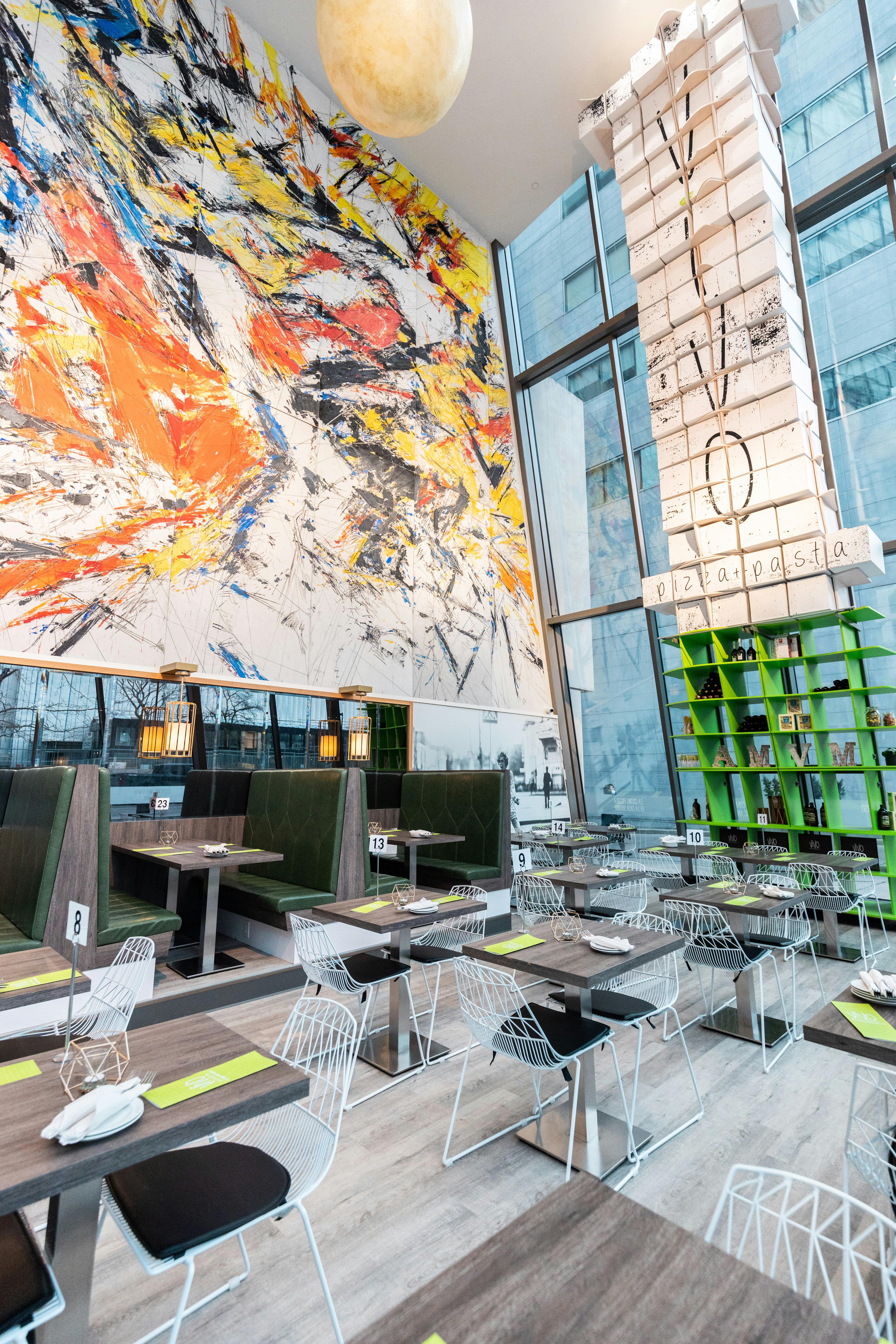 As the holiday season cheers on, Vivo is a great place to gather with family and friends to enjoy a meal together––a concept that is not only encouraged by the Vivo team, but is a cornerstone of the brand's approach to hospitality. The seemingly unlimited number of tables, whether it's a large table for you and your massive family or a cozy booth that lines one side of the restaurant, accounts for all sorts of parties and celebrations.
"[Vivo] was created out of the love for Italian food, the love for Italian drinks and family gatherings," says Morano. "You know, all the things Italian do best."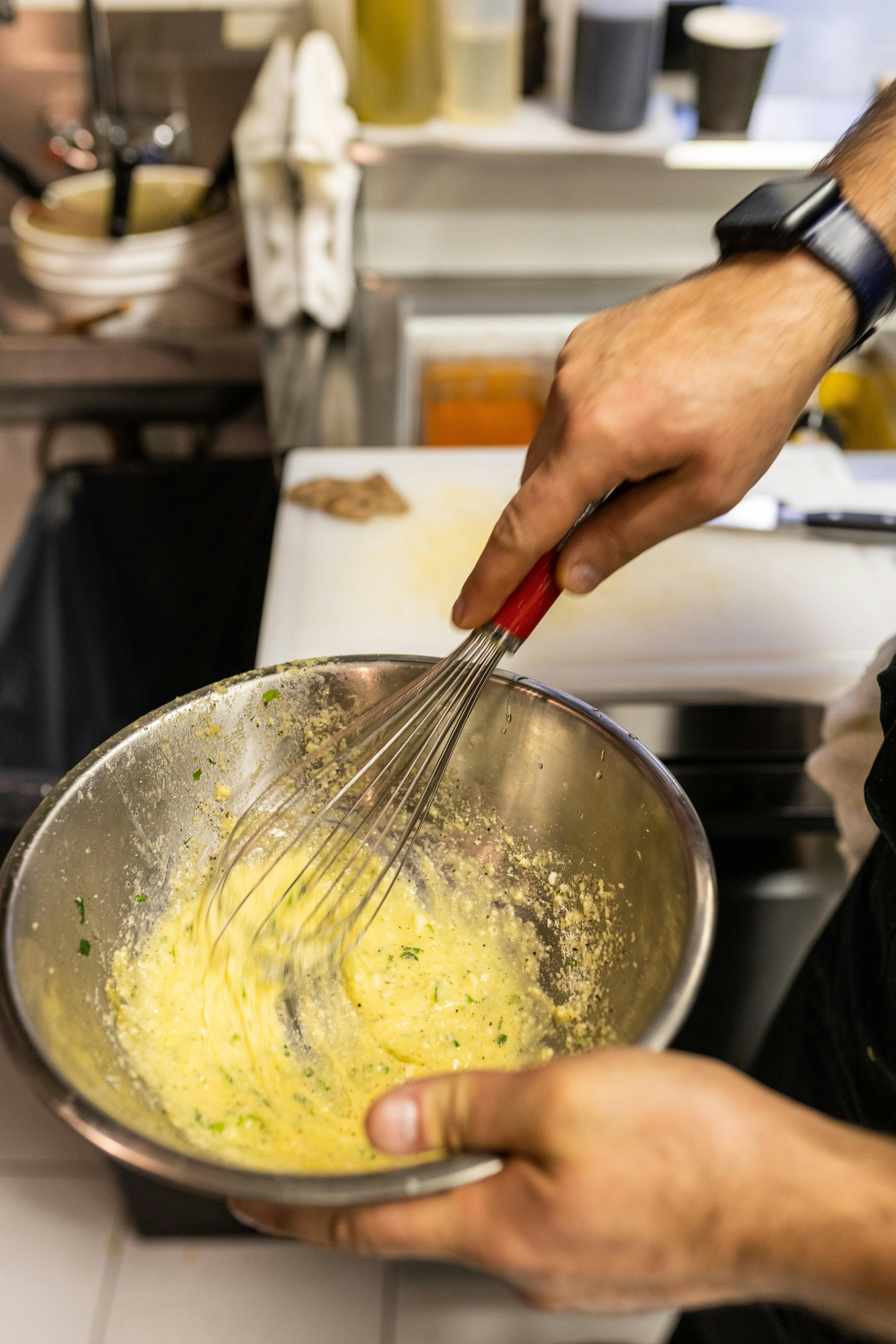 Vivo Pizza and Pasta is, at its core, a true Canadian family restaurant. Through dedication to authentic Italian food with fresh ingredients and the tradition of getting together, it's no wonder the chain has expanded to 10 locations across the province, and even two locations slated to open in Florida.
Open daily from 11:30 a.m. to 9 p.m., and until 10 p.m. from Thursday to Saturday, Vivo's new Bay Street location is the perfect spot to celebrate family, friends and holidays over a no-frills Italian meal. You can find them at 832 Bay Street, just north of College Street.