Paros Yorkville is a restaurant with the white-hot sex appeal of a Greek god. Peddling small plates that complement designer duds, fresh ingredients engulfed in dramatic flames, fruity cocktails and spaces that are as gorgeous as the customers, Paros is the newest spot making Yorkville diners feel hot and bothered, and hungry for more.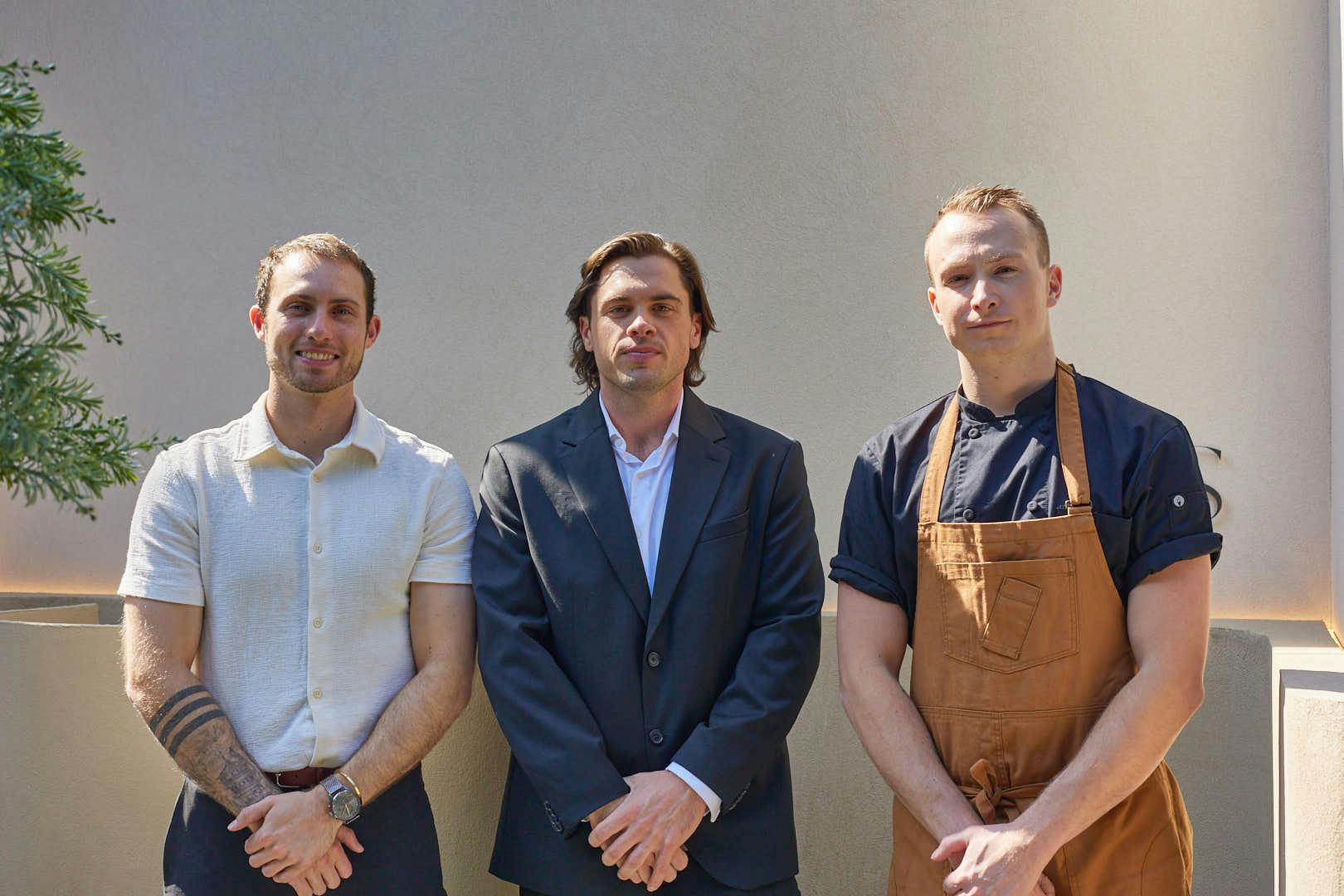 Named for an island in the Aegean Sea, Paros brings the sultry beauty of the Mediterranean to Yorkville Avenue. A place that owners Sam Reznick and Josh Herman were both lucky enough to visit as kids, the island now calls to mind "an incredible experience, beautiful weather and, of course, delicious food and drink."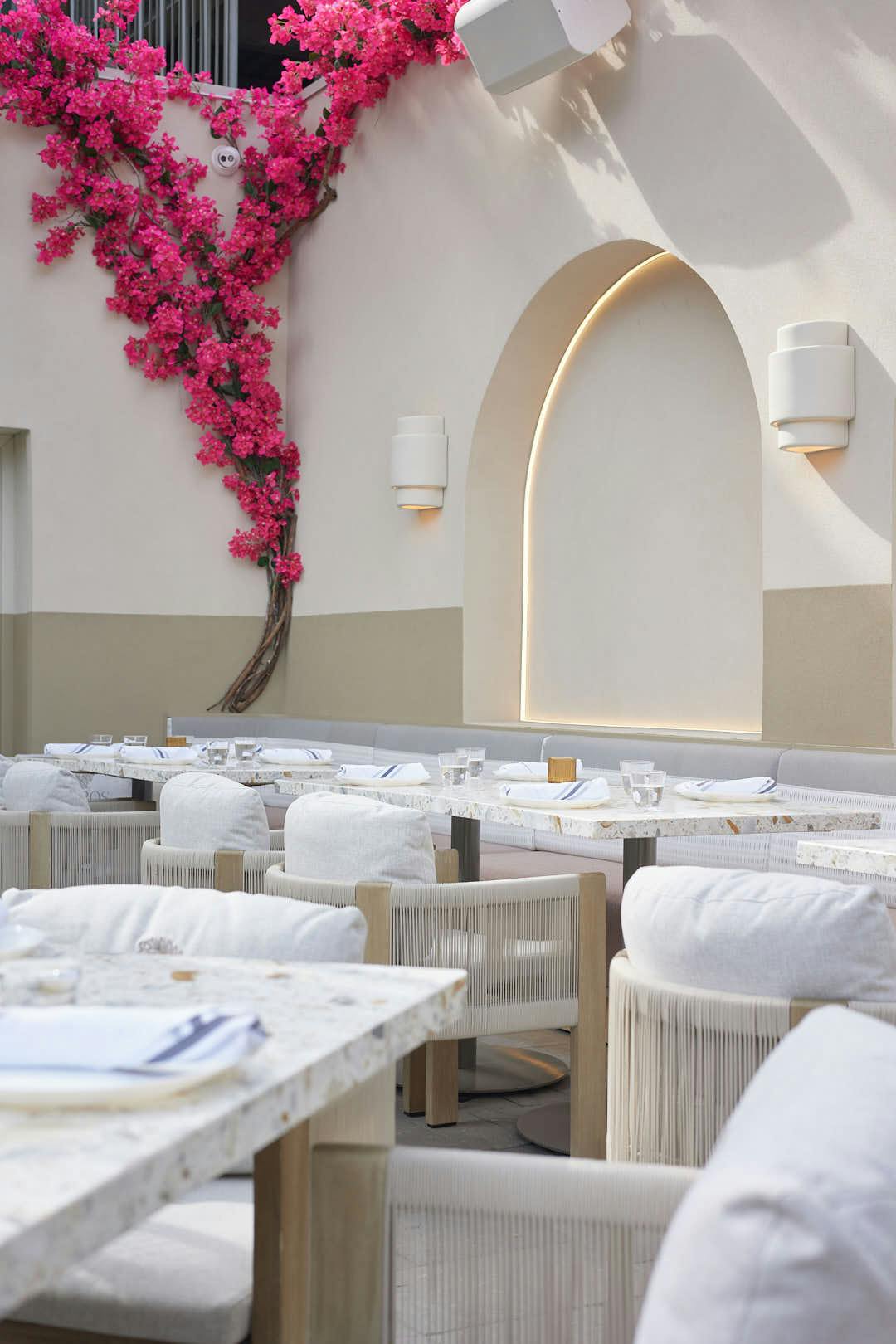 Like its namesake, the restaurant is small and, on the patio at least, sun-soaked. In place of the well-known white and blue colour scheme common at many Greek eateries, designer Lisa Ho, of Lisa Ho Studio, has kitted out the space in a rainbow of beige hues. Stones and terrazzo, plush cushions, soft lighting and furniture with the soft curves of a Grecian urn together create a look of contemporary sophistication.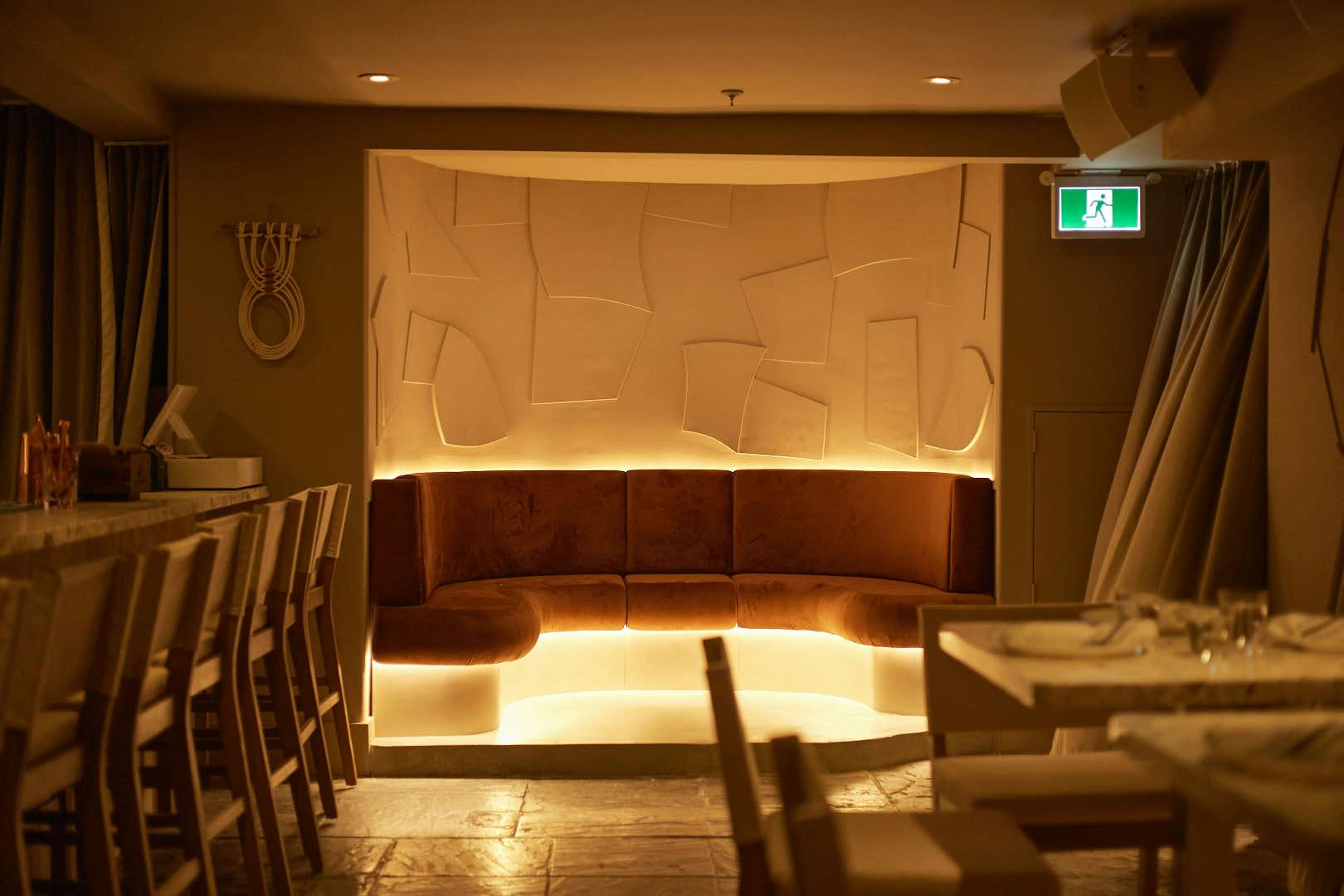 Divided into two separate spaces, the restaurant welcomes those who live for al fresco dining, and those, well, who don't. Dimly lit and serene, the restaurant's elegant interior space has the feel of a wine cellar and the cozy allure of a boudoir. It's for purred conversations shared over intimate dinners. On weekends, a DJ and entertainers promise to energize the mood, but only to a point. "We'll still allow the real entertainment to be the food and drinks," assures general manager, Matthew Smeaton. Bordering Old York Lane, the patio, meanwhile, thrums with activity. Like a private party, is has an air of exclusivity accompanying every animated conversation, glass clink, and cocktail shake. Happily, this is one party you're more than welcome to crash. 
Despite Paros' modern look, when it comes to the food, says executive chef Jack Connacher, the restaurant is traditionally Greek. Ho may have done away with trad motifs, and you won't find any (intentional) plate smashing here, but dishes are classic at their core. Each is built around an abundance of fresh ingredients — from produce, meat and seafood, to sizeable slabs of feta, glugs of olive oil and bunches of herbs. "I really let the quality of the ingredients speak for themselves," says Connacher. "A lot of chefs lack confidence and put too much on the plate. They overcrowd it," he adds. "You want to just let the natural flavours come through."
With a background in fine dining (at One, Sofia Yorkville, and Boehmer, among others), Connacher brings finesse to his role heading Paros' kitchen brigade. He respects tradition while doing enough to make tried-and-true dishes feel new.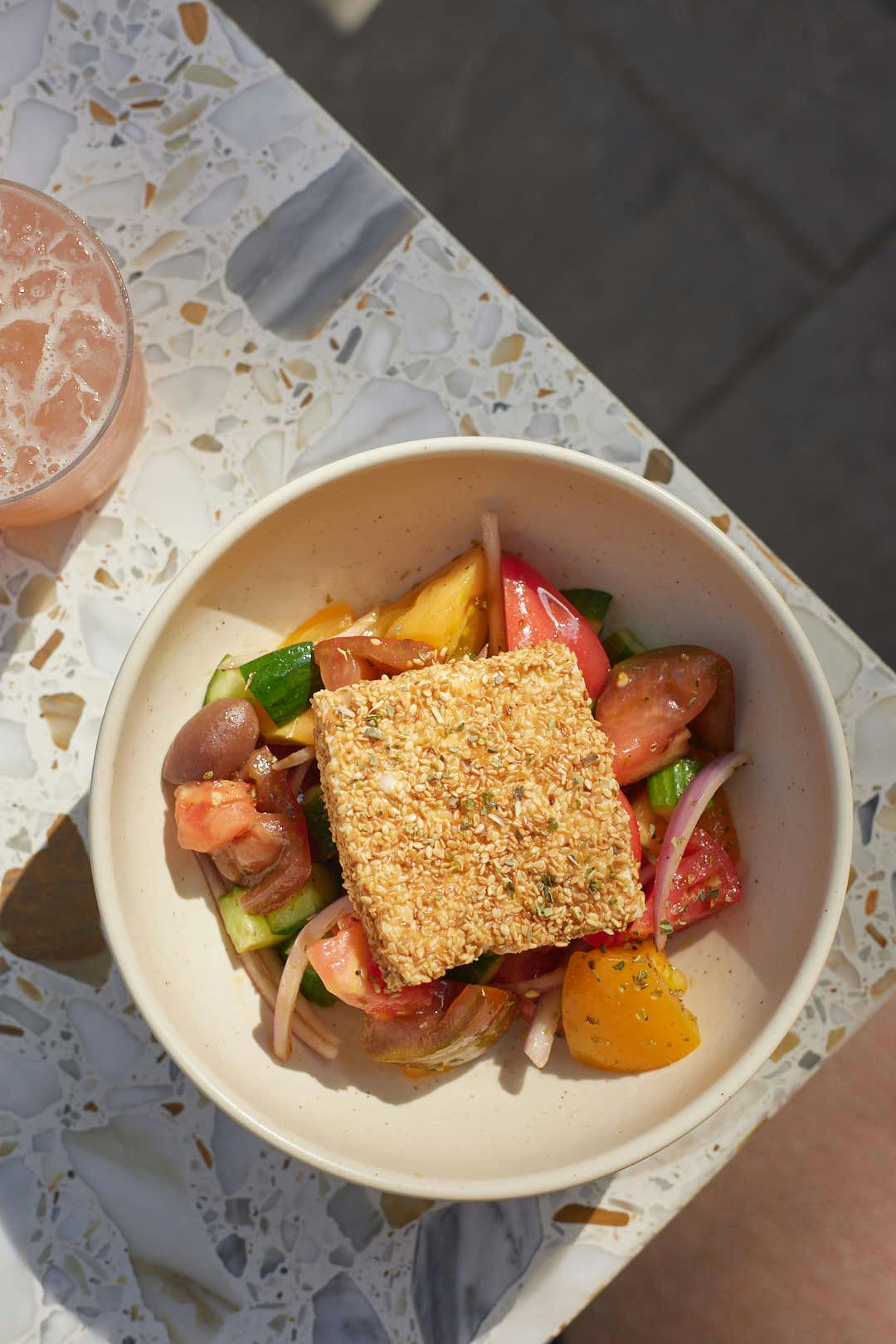 Paros' Greek Salad, for example, includes all the usual suspects — heirloom tomatoes, red onion, olives, and vinaigrette — but the sizeable slab of feta is served warm and sesame crusted. It's a subtle modification but one that lends the final dish bonus textures and flavours and makes an old standard unquestionably new.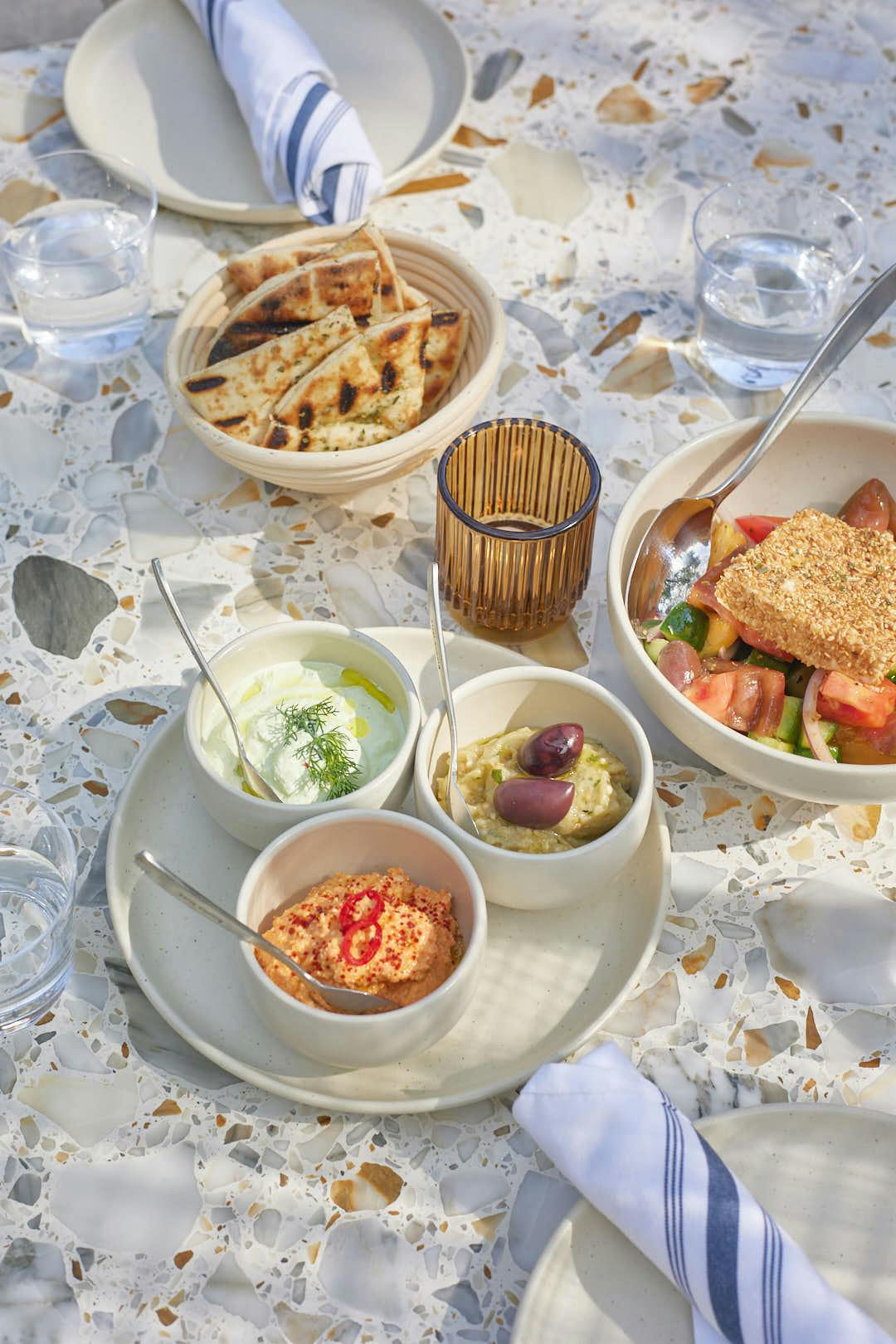 Served with grilled pita, a tempting dip trio is the perfect companion to cocktails. Simple stunners, each one — from a smoky eggplant spread called melitzanosalata, to red pepper htipiti and thick tzatziki made with fennel — will have you digging in as if a flurry of additional dishes wasn't about to arrive at the table.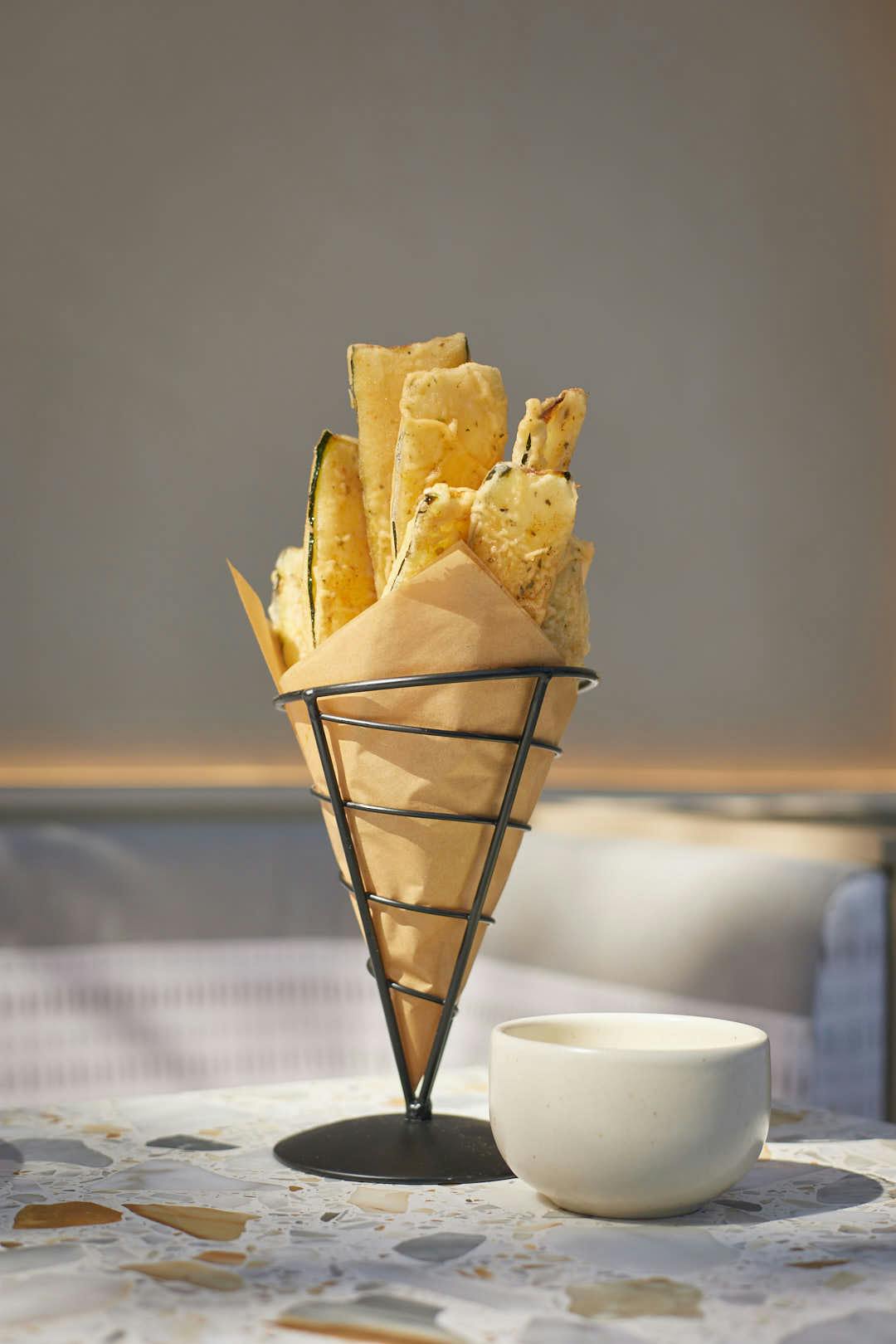 Equally addictive, Zucchini Chips are the best use so far for a vegetable that generally has little to offer. Tempura battered, achingly thin and crisp, each shard is a perfect vehicle for the restaurant's signature green sauce, made of Greek yogurt (natch), dill, garlic and honey.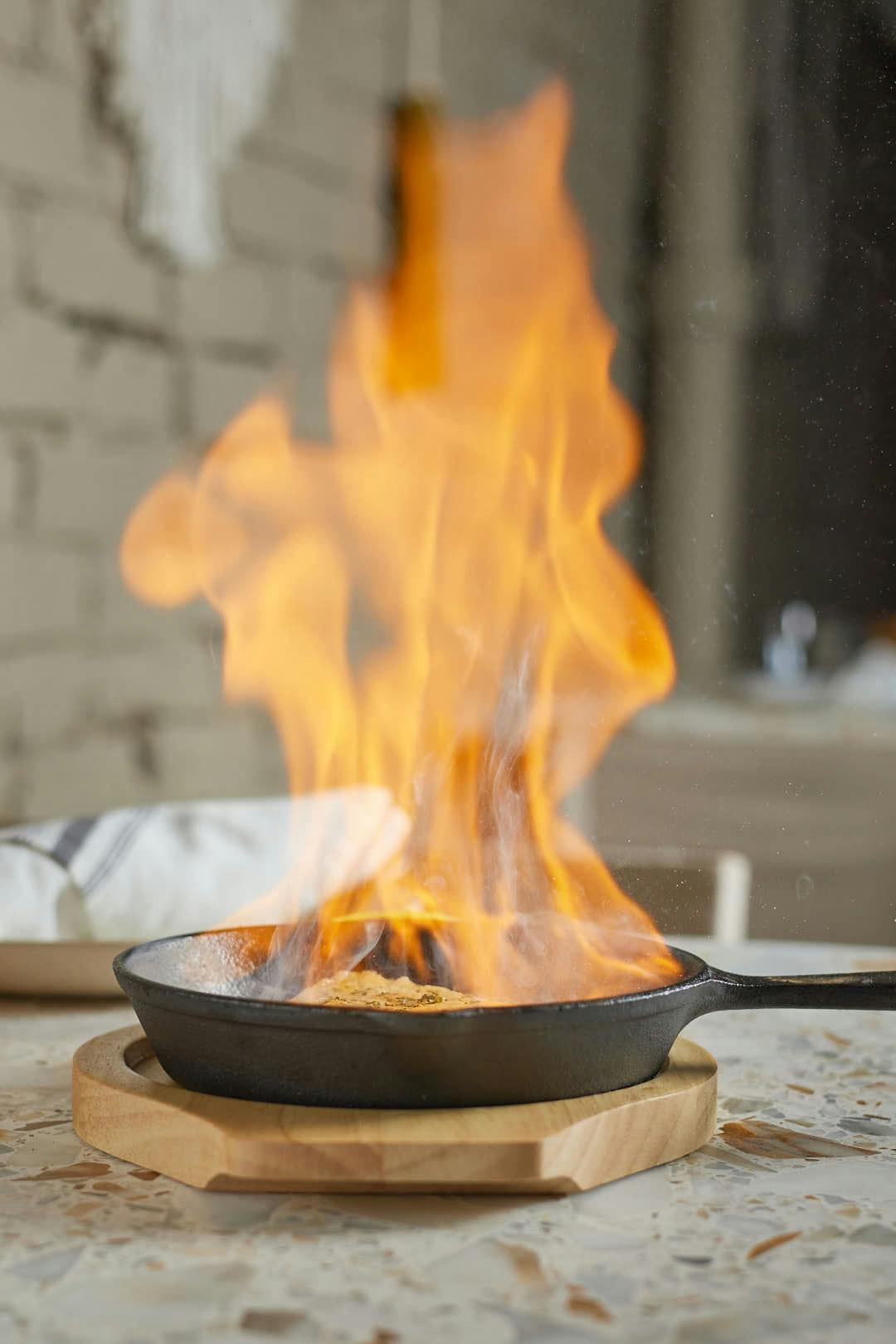 On a menu of classic Greek dishes, it's no surprise to find Saganaki. Want to turn heads? Order the ouzo-soaked kefalotyri cheese that's set on fire tableside, and prepare to be the centre of attention. Momentarily, at least. After that, you can enjoy each golden, gooey, chewy bite in peace.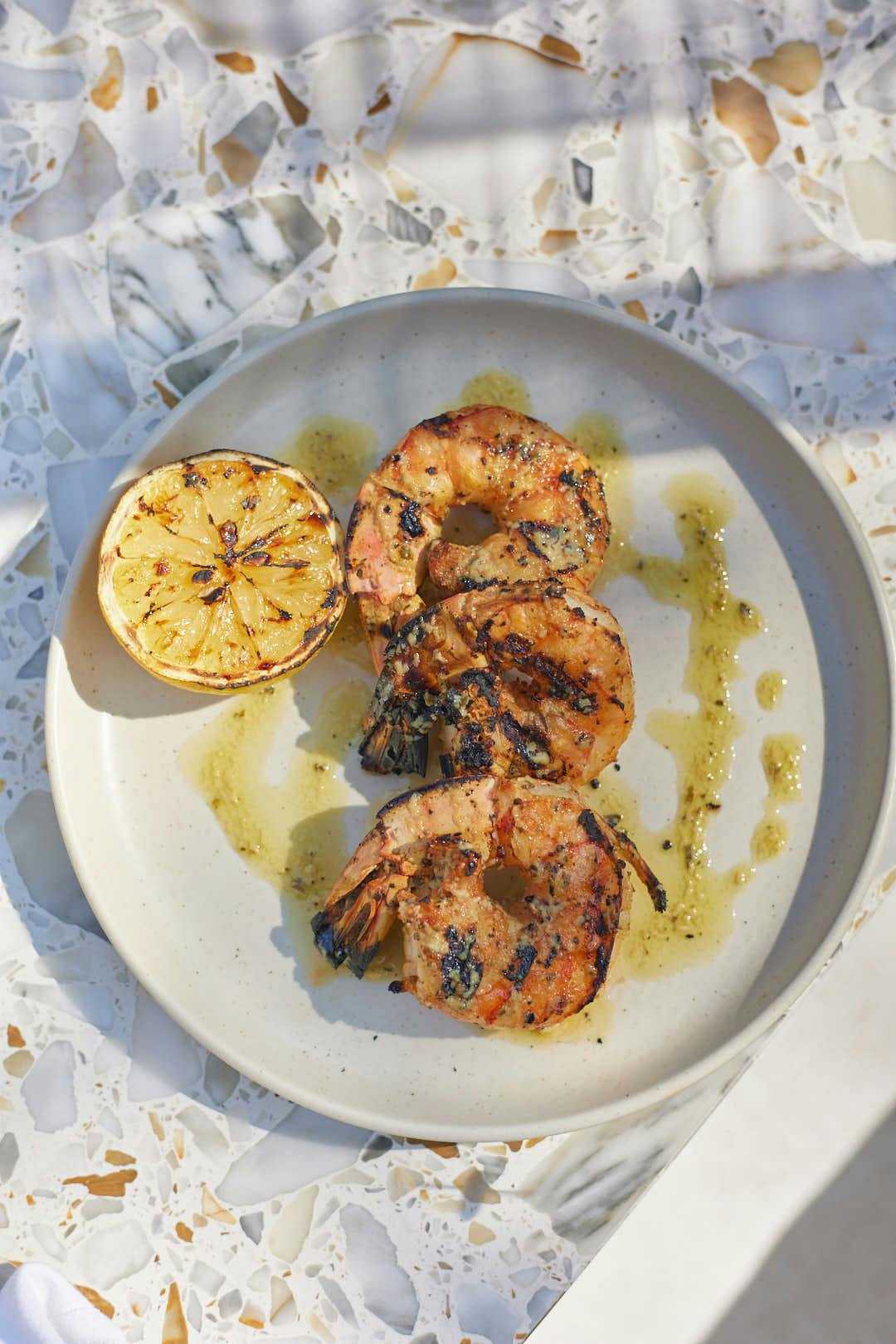 The kitchen's assortment of grilled offerings are a natural next step. Dappled with lemon garlic butter sauce, giant Grilled Shrimp put most crustaceans to shame.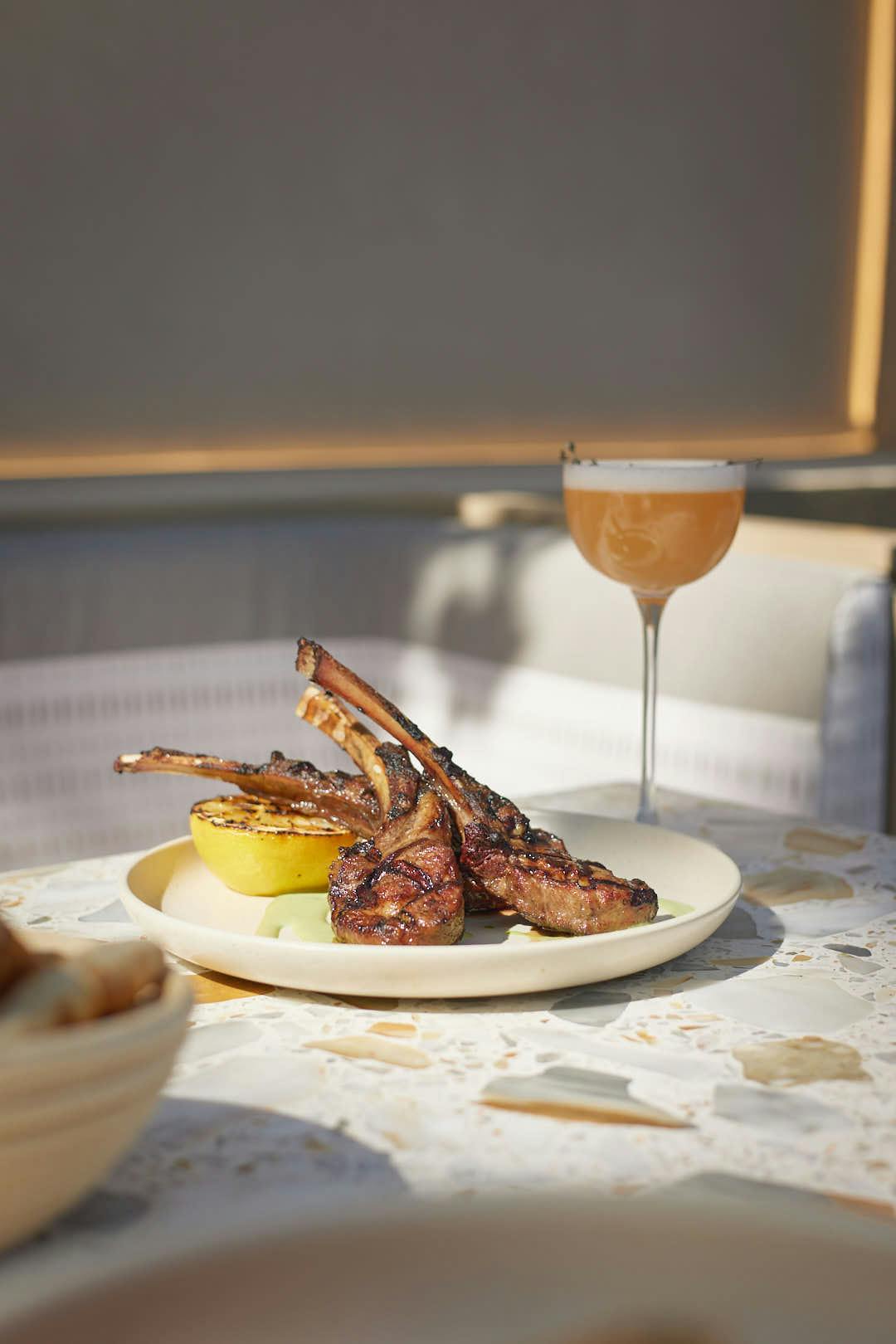 Lamb Chops, meanwhile, are a perfect example of prime ingredients speaking for themselves. Dressed with nothing more than lemon, a drizzle of green sauce and the tell-tale marks of a scorching hot grill, these chops will easily put you under their spell.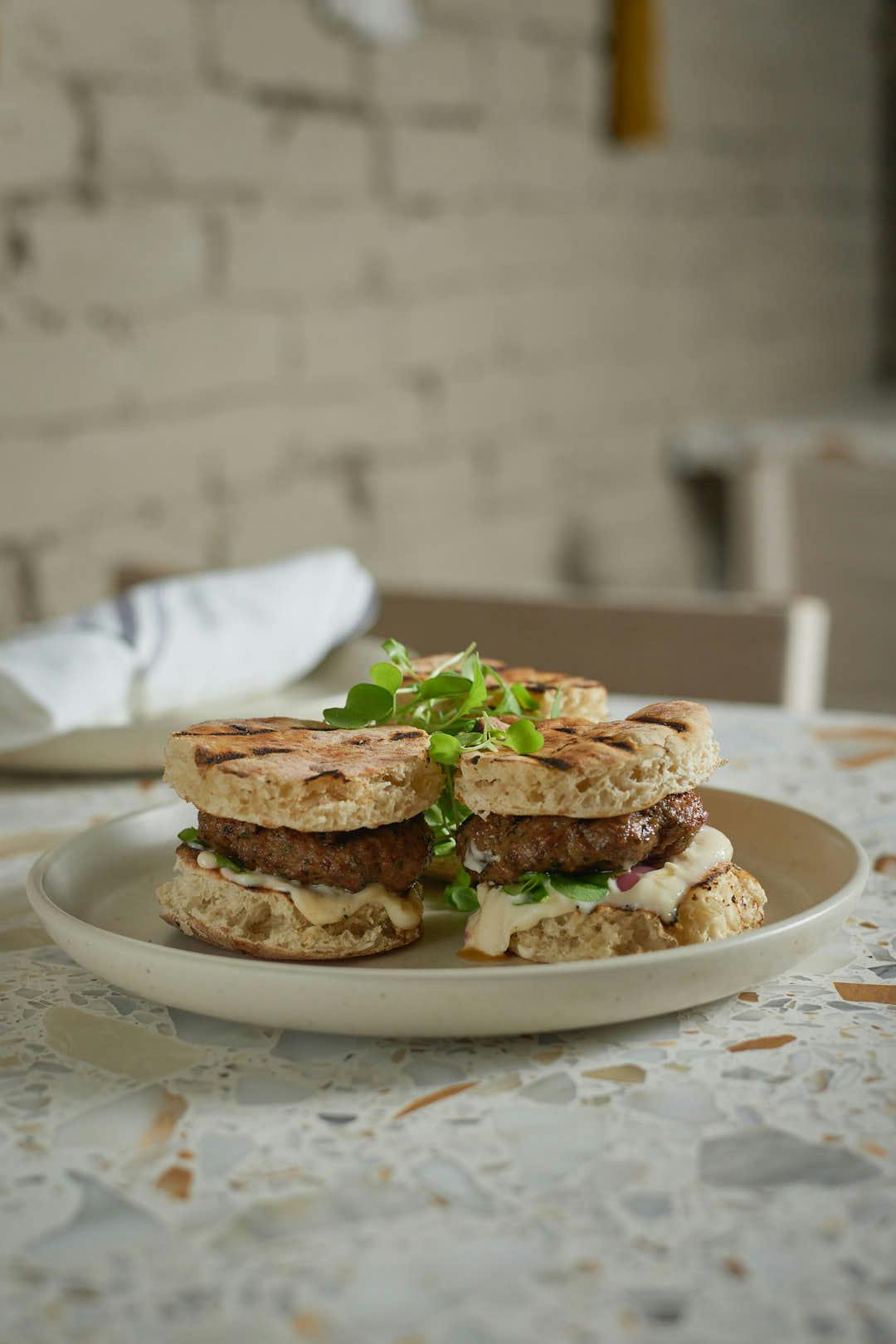 Built on tender pita buns, Paros Sliders taste like herby keftedes, topped with aioli, cheese and pickled shallots.  
As with the food, Paros' cocktails are built from an assortment of vibrant ingredients, combined in a way that makes each shine. "Essentially, things don't get any fresher," says head bartender, Josh Duchesne. "You should taste every part of the meal. That's how I look at cocktails, too. You should taste every ingredient, every note."
Classic cocktails are on offer but the team's signature creations are where you'll sample ouzo, mestiha and metaxa in a new light. With metaxa, egg white, lemon juice, and bitters, the Metaxa Sour is a smooth, yeasty riff on its whiskey-based cousin.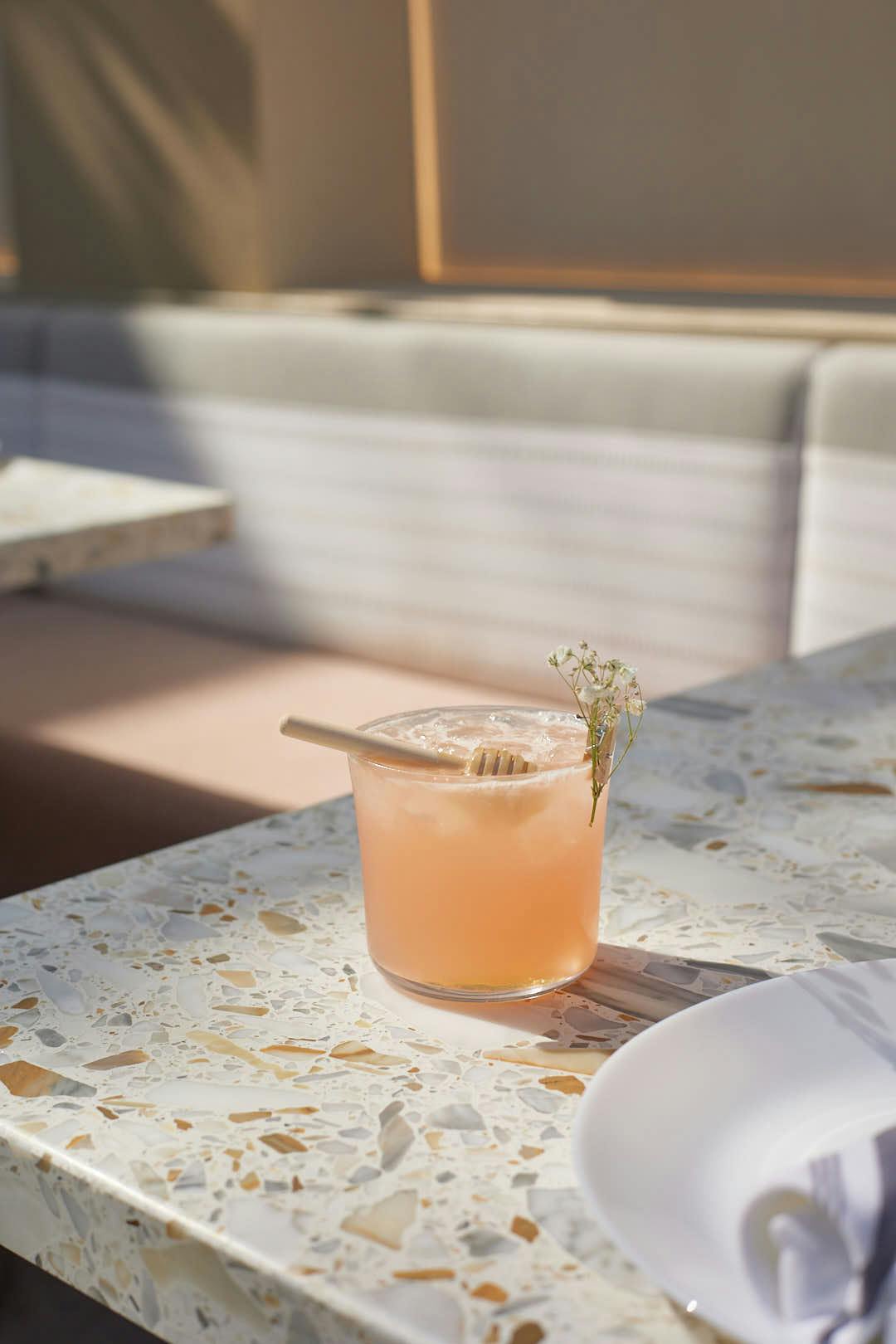 Topped with a honey-drenched dipper, the Tigri Meli balances sweetness with Casamigos Reposado, Green Chartreuse, organic mountain tea, and a squeeze of lemon.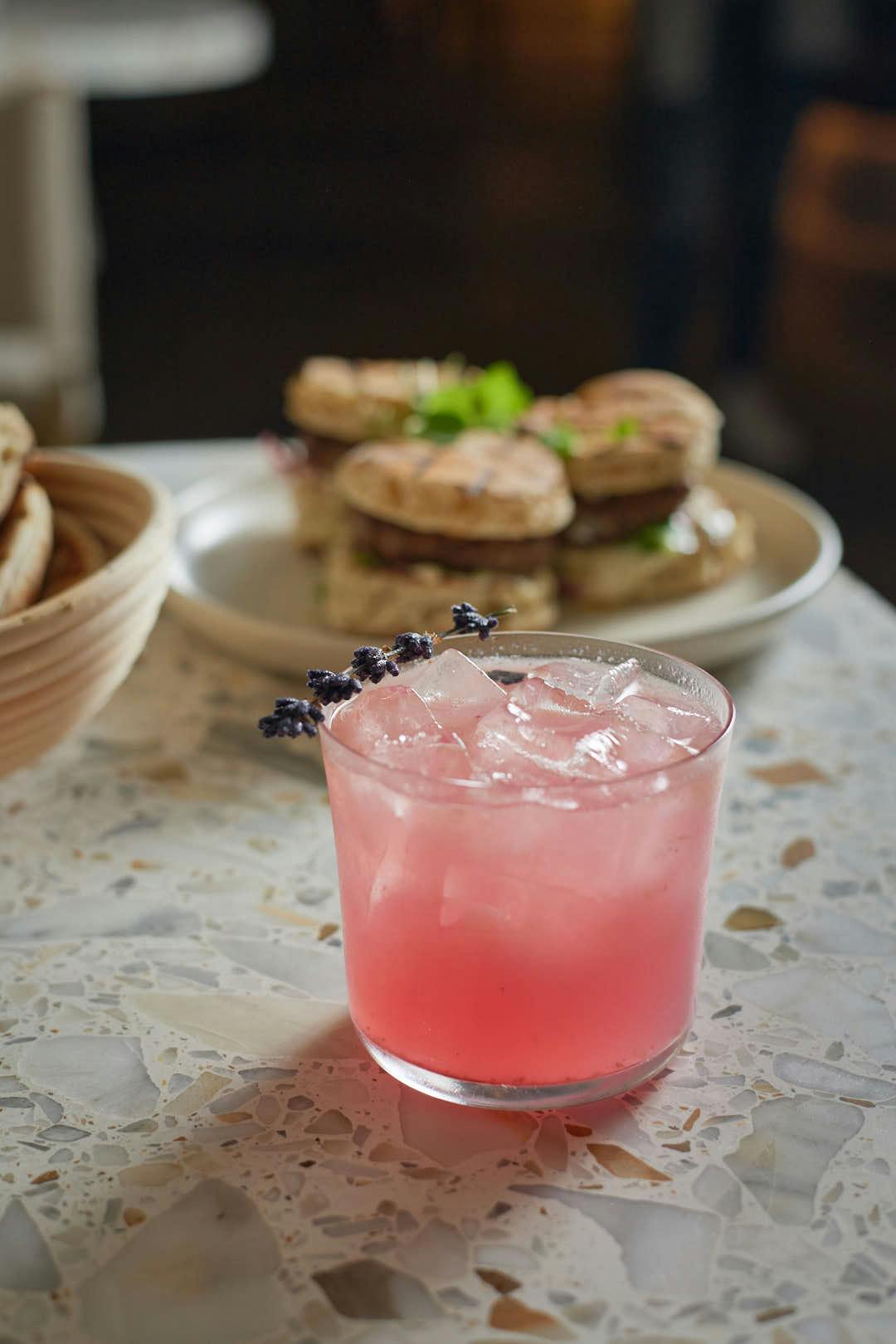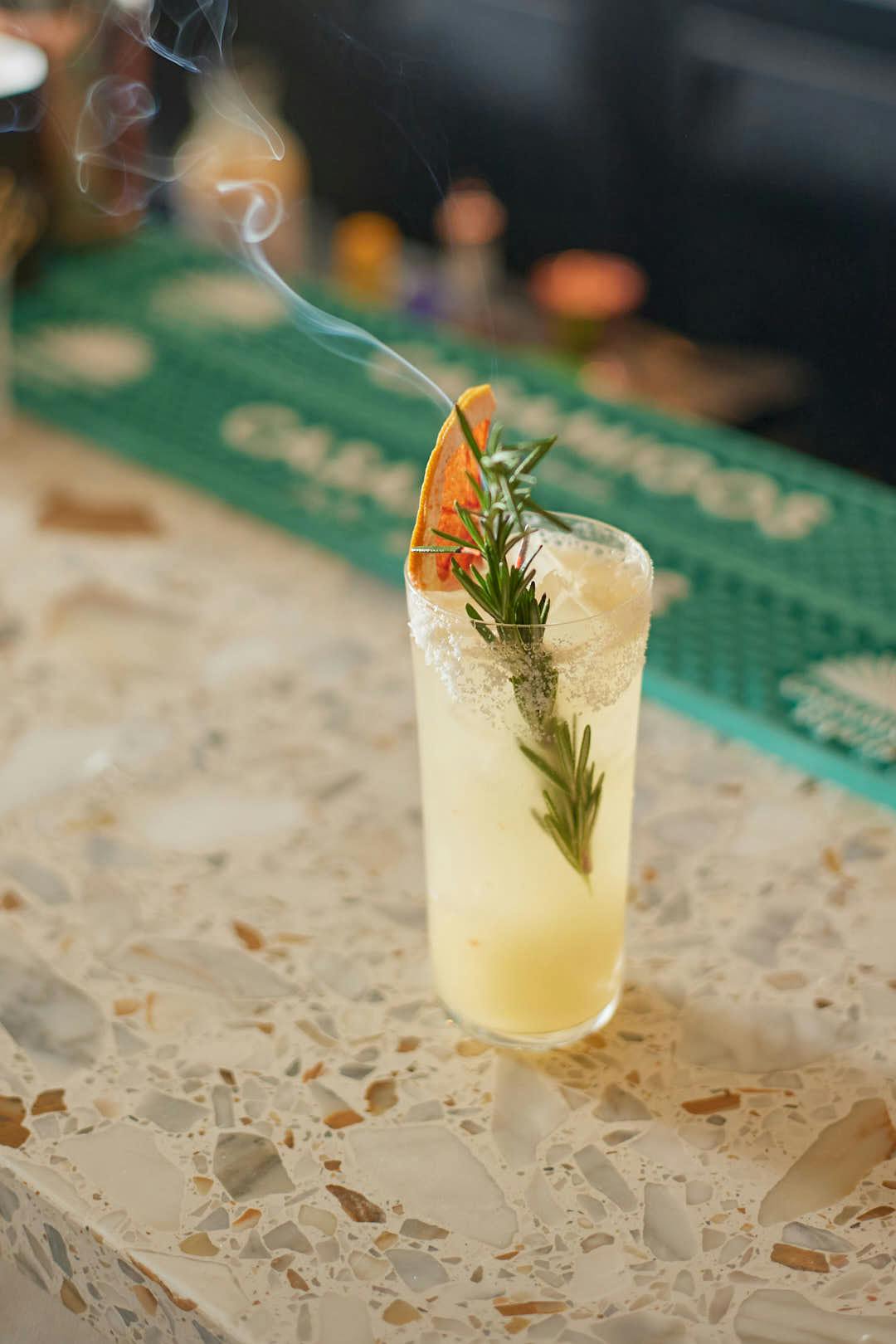 With the added intrigue of fire, the Hades Paloma and Bloo Bere Lemonada earn top marks for presentation. Whether you go gently peppery, with the paloma, or full-on summertime, with the lemonade, you'll fall victim to the smouldering herbs and brightness of each sip.
Much like the island it's named for, Paros Yorkville is a stunner that can easily seduce. With its feast of Greek dishes, cocktails that sing of summertime, and sultry, leisurely vibe, you'll be happy to let it.