In Kensington Market, you may have strolled leisurely past a Mexican food court filled with stands that sell anything from empanadas and churros to burritos and tacos. However, one stand has drawn quite a cult following.
Opened in 2019, Pico de Gallo specializes in Mexican street food, similar to those found in the food stalls across Mexico City. Chef and owner Sergio Maldonado and his partner Vanessa have been making delicious Mexican eats for years before starting up this popular stand. Maldonado has worked as a chef for over 15 years in Mexico and Toronto. He had worked in Mexican fine dining throughout his career and wanted to go back to a more casual and fun concept. Thus, Pico de Gallo was born.
The Space: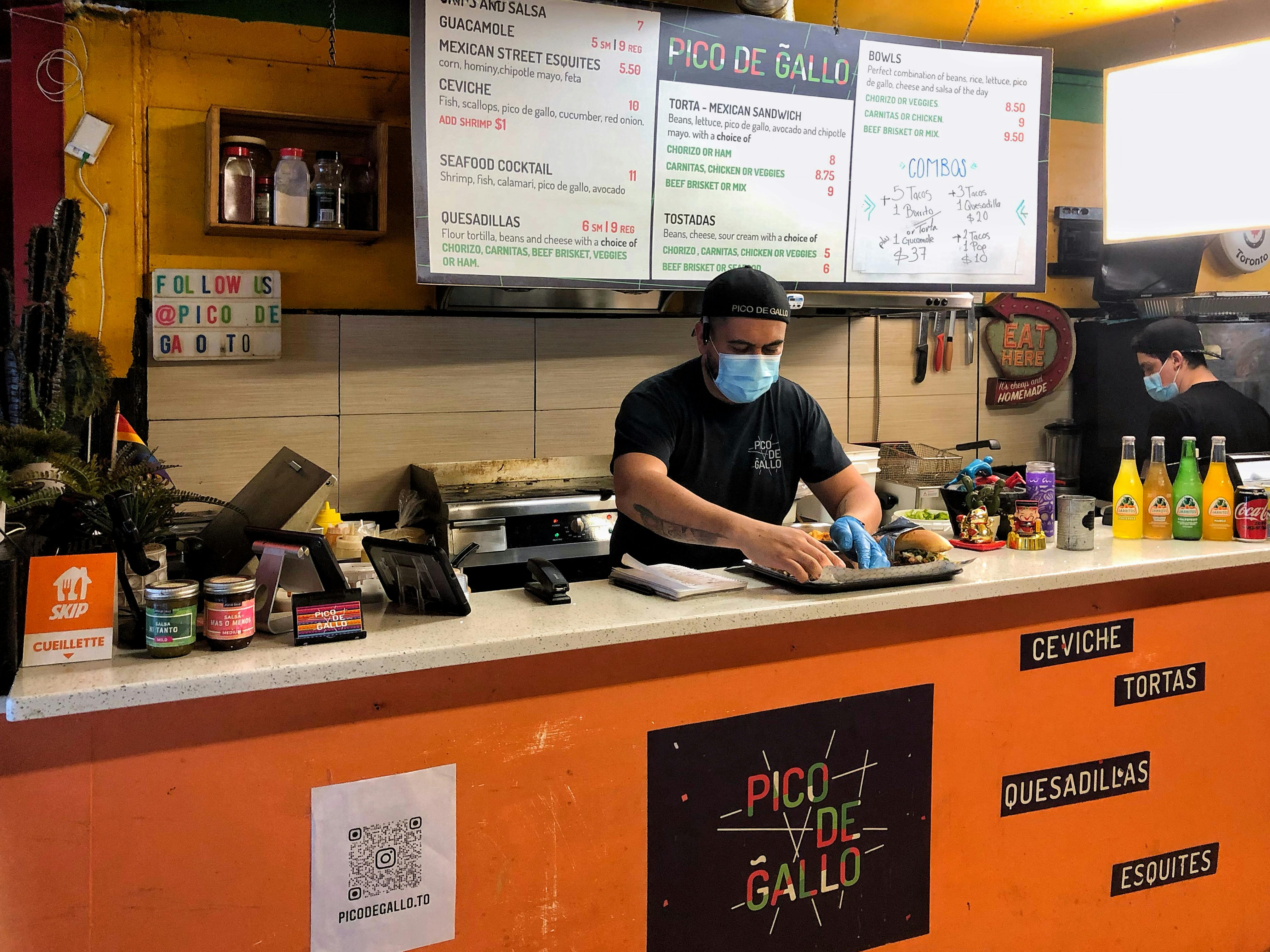 Pico de Gallo occupies a stand that is located just up a step towards the middle of the food court. The stand is small but is just as colourful as the food that it serves. You'll usually find Sergio and his cooks whipping up some Mexican street eats in a compact space behind the counter. There are no dine-in options due to the lack of space, but there are local parks and spots to take away your food. You could even eat out on the street if you can't wait to dig in!
The Food: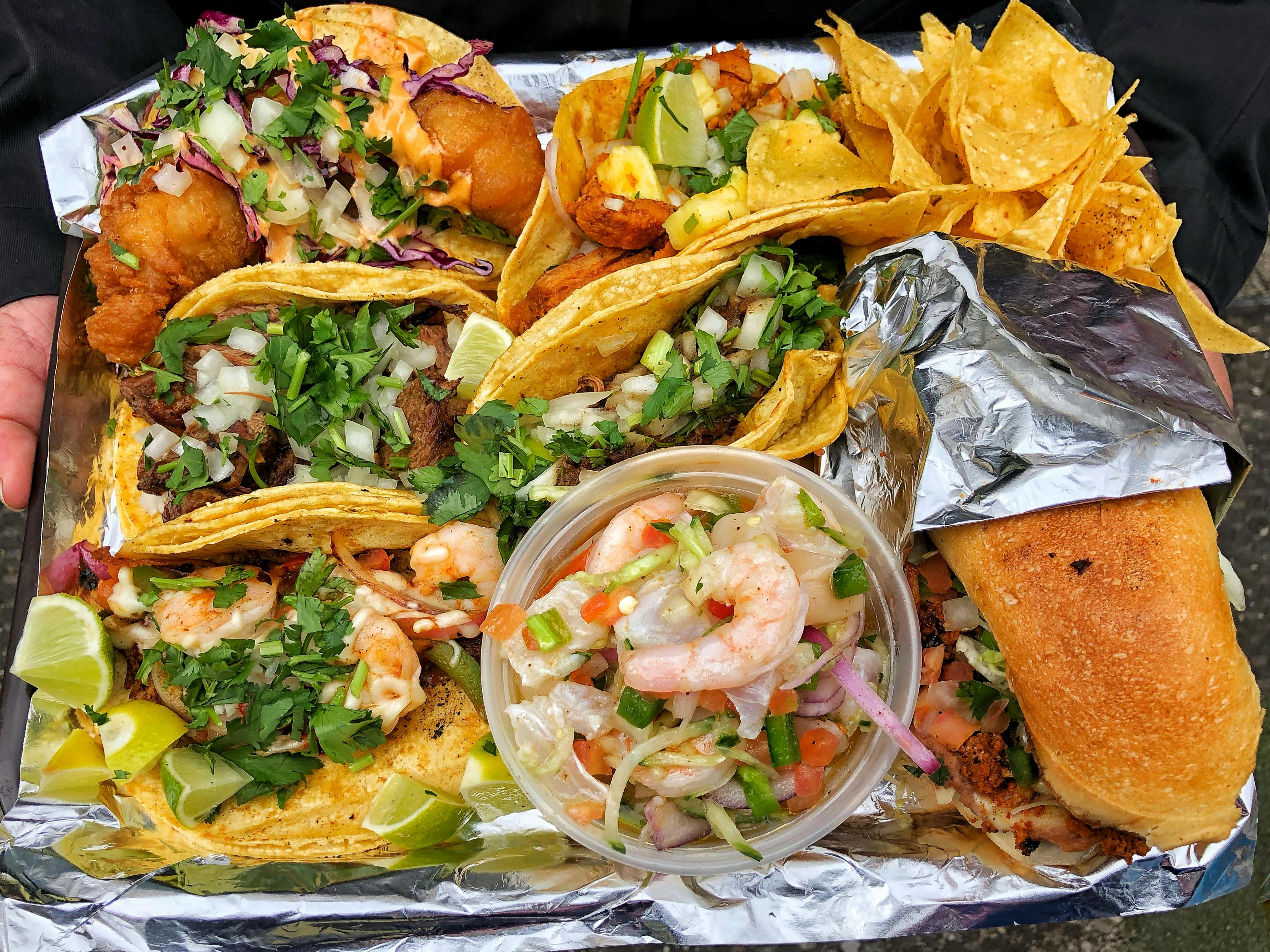 The menu here is quite extensive for such a small space, but everything is executed exceptionally well. The most popular items are tacos, tortas, and ceviche. These three dishes are also the most popular things to eat in the streets of Mexico City, and it's exactly why Maldonado wanted to open this spot as a one-stop-shop. Nearly everything on the menu is made in-house, and the rest is sourced from local suppliers.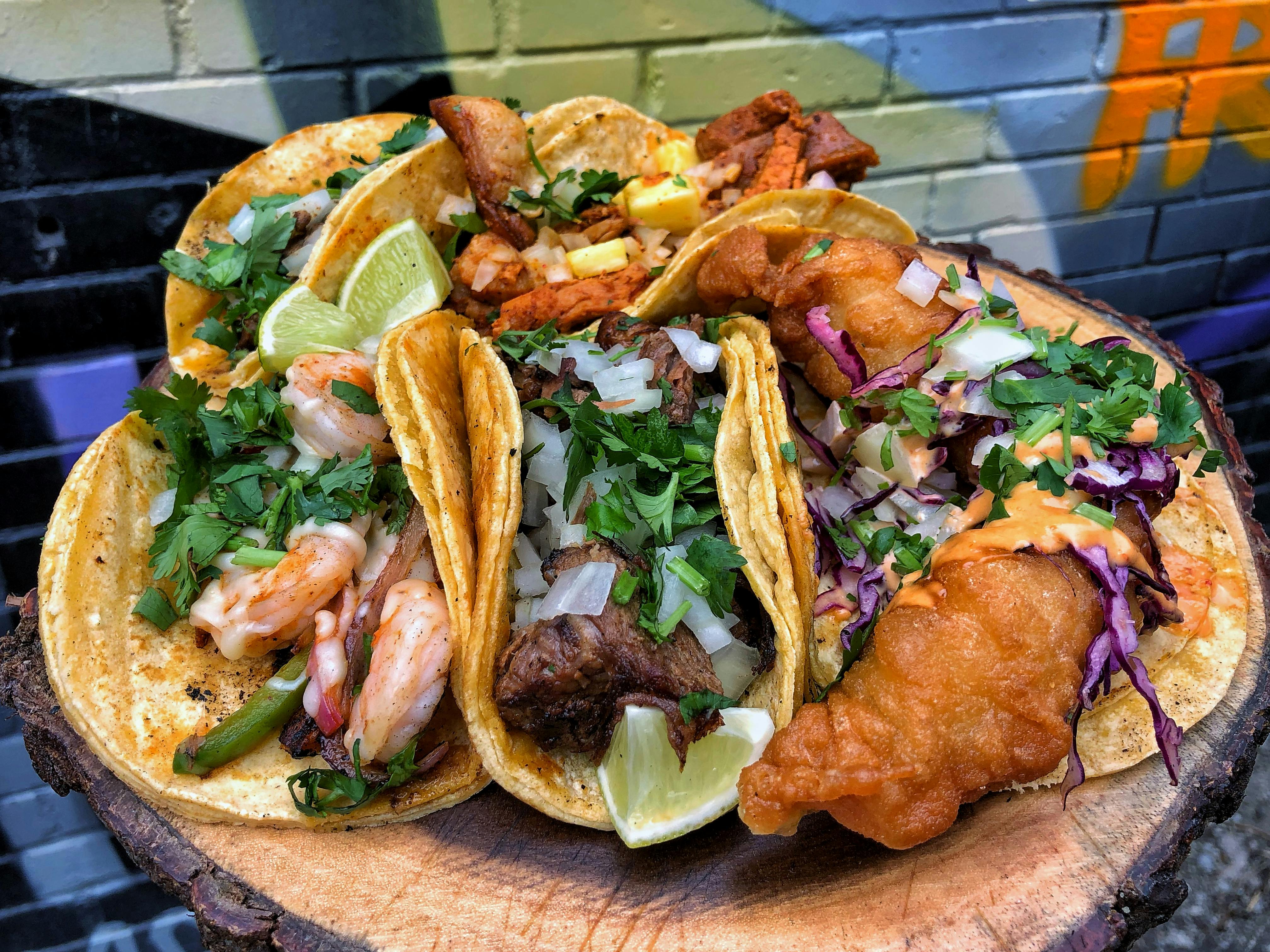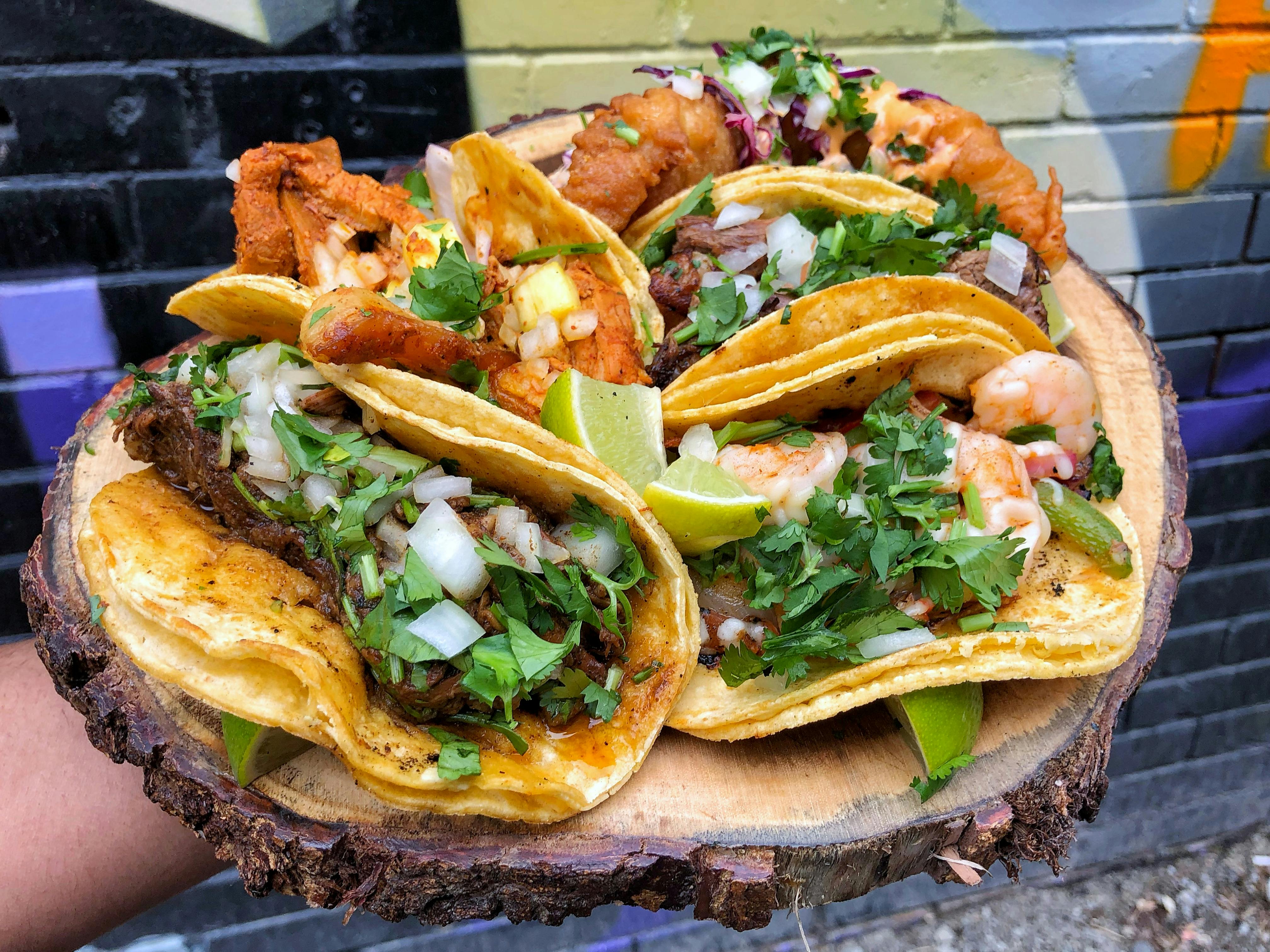 The tacos are easily the most popular dish. There is such a varied selection, with each sounding just as good as the next. The beef barbacoa and fish tacos are the most popular of the bunch. The Suadero (crispy beef) comes with a crisp outside and tender inside. The barbacoa is cooked for 10 hours, so it's incredibly juicy and tender, while the fish tacos are breaded and deep-fried with special spices.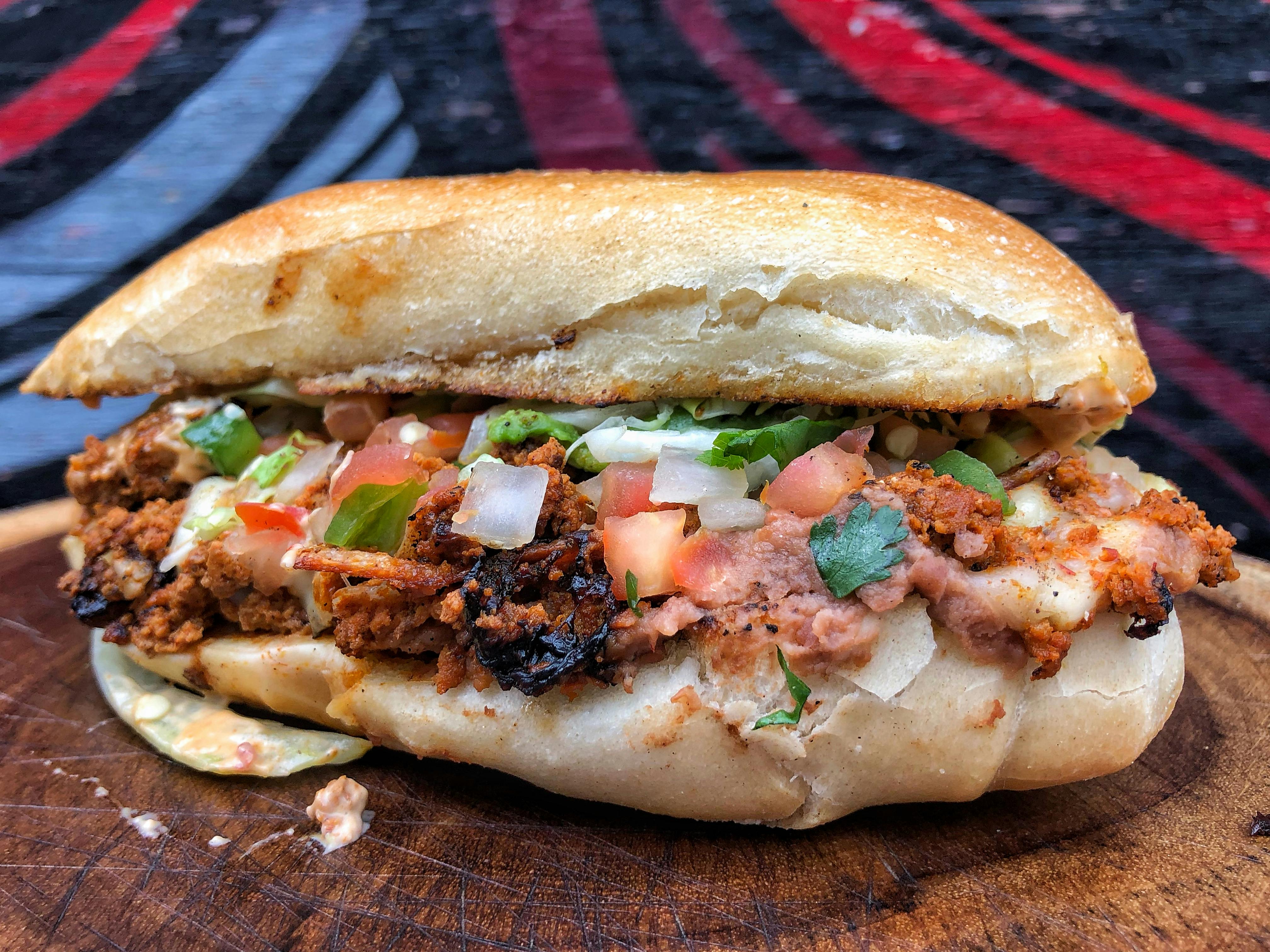 Tortas are massive Mexican sandwiches and are another popular option on the menu. The torta bread is homemade because Maldonado couldn't find a supplier who baked ones similar to what he remembers from back home. The best seller is homemade chorizo that is topped with pico de gallo and pressed between their homemade bread.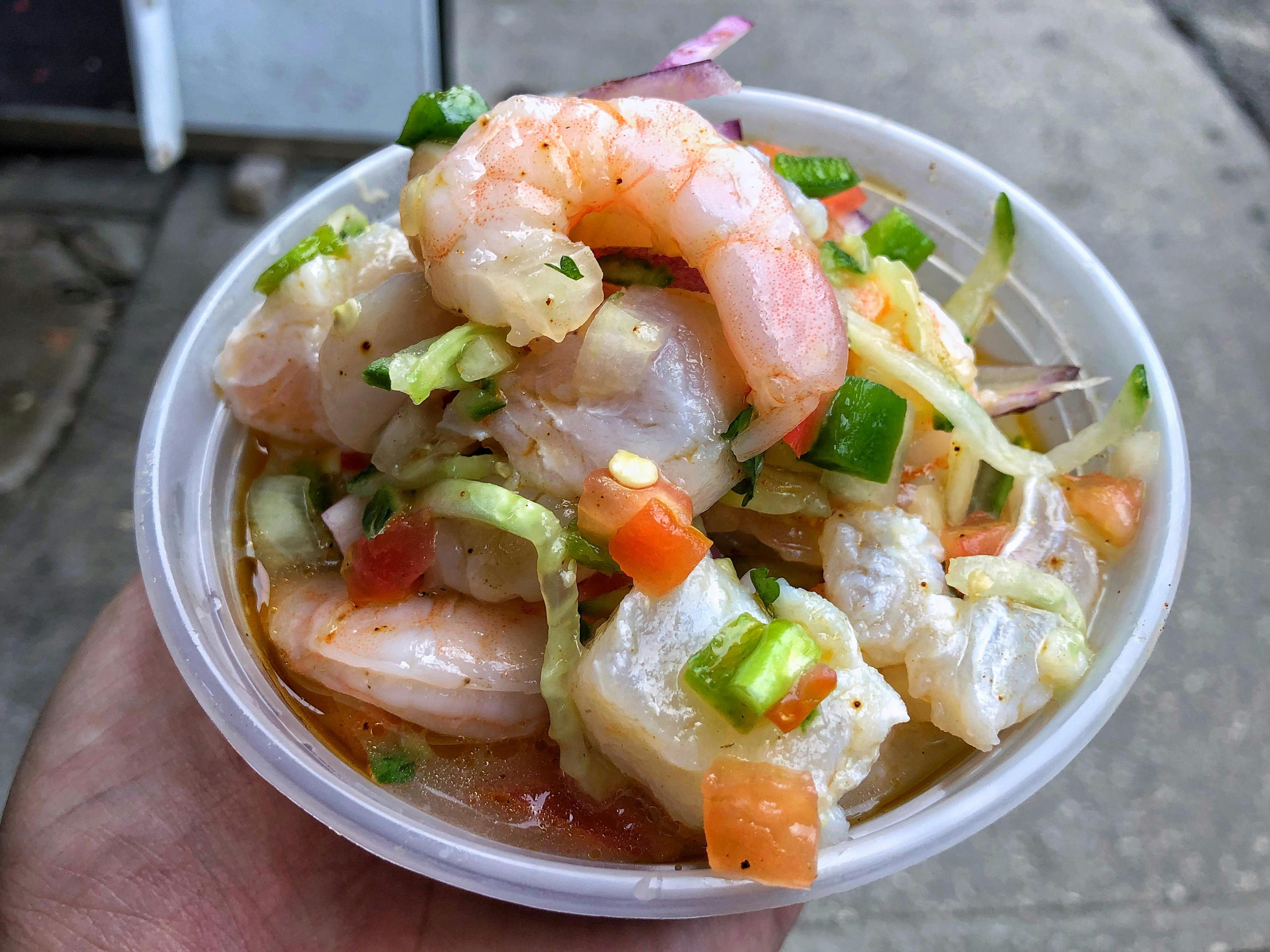 The ceviche here is also a popular order from customers, made of lime-marinated fish, shrimp, scallops, cucumber, red onion and their namesake pico de gallo. The seafood is plump, and while the acids help to denature and "tenderize" the seafood, it doesn't mask any of the flavours.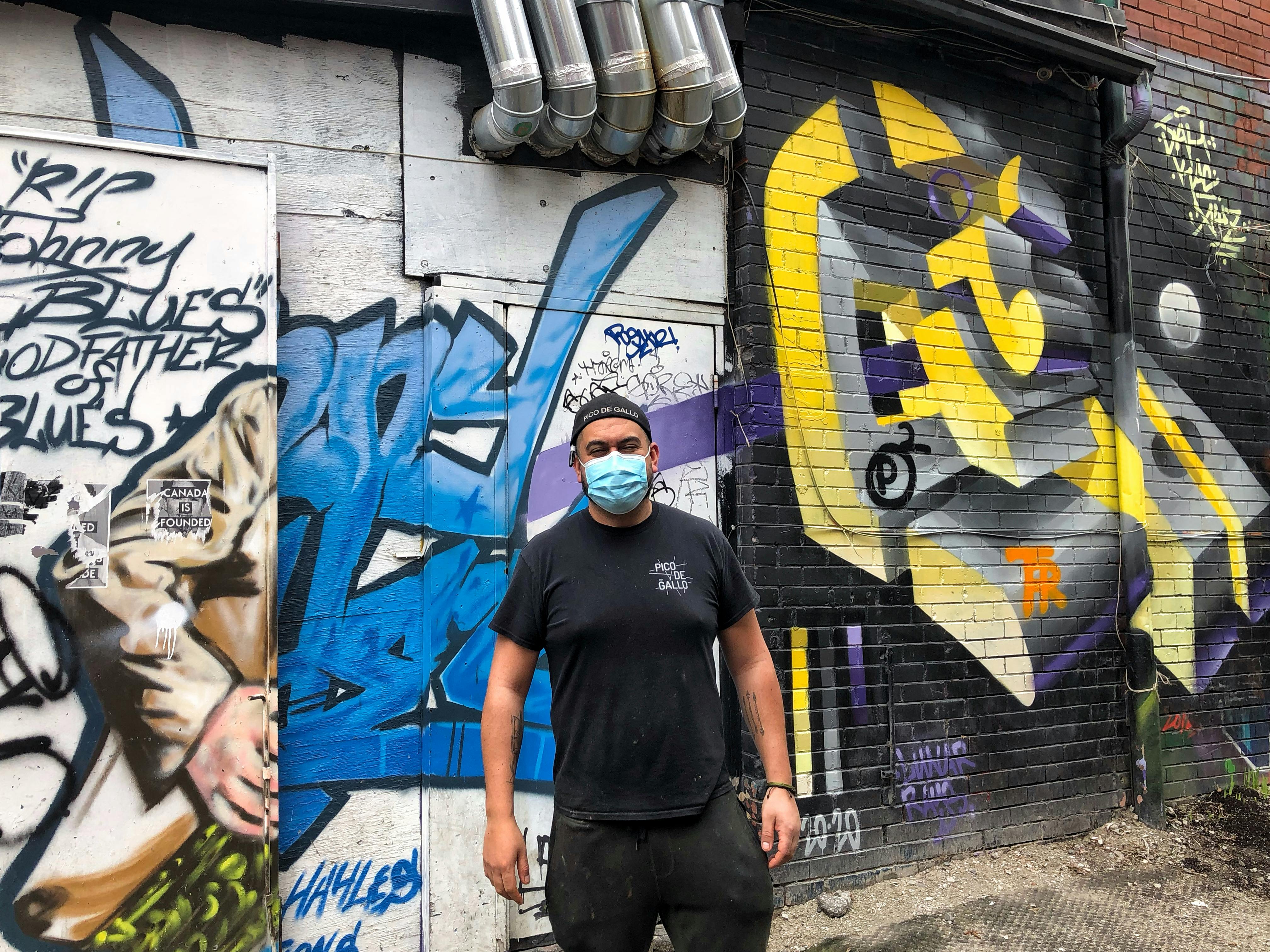 Owner Sergio Maldonado pictured in Kensington Market near Pico de Gallo.
Even with current restrictions, the stand is open for takeout and delivery. They are located in Kensington Market at 214 Augusta Ave. and open every day from 11 a.m. until 8 p.m. or until they sell out. Be sure to stop by for a taste of authentic Mexican cuisine.