Spot review was written prior to current restrictions. Due to a rapidly changing climate, please check with the restaurant on their current status of operation.
Photographs by Paolina Loseto
A spot for all seasons, King West is a bustling, swanky neighbourhood where fashionable crowds fill a host of posh places. Does the area have it all? With the arrival of a new desert disco-themed restaurant named Rabbit! Rabbit! Rabbit! it just might. Casual, fun and light, this new entrant into the King West scene offers a break from some of the area's more supercilious spots. With a menu that's every bit as impressive as its neighbours', executed with a notable level of expertise, Rabbit! Rabbit! Rabbit! is a breath of fresh air where you can still dine to the nines.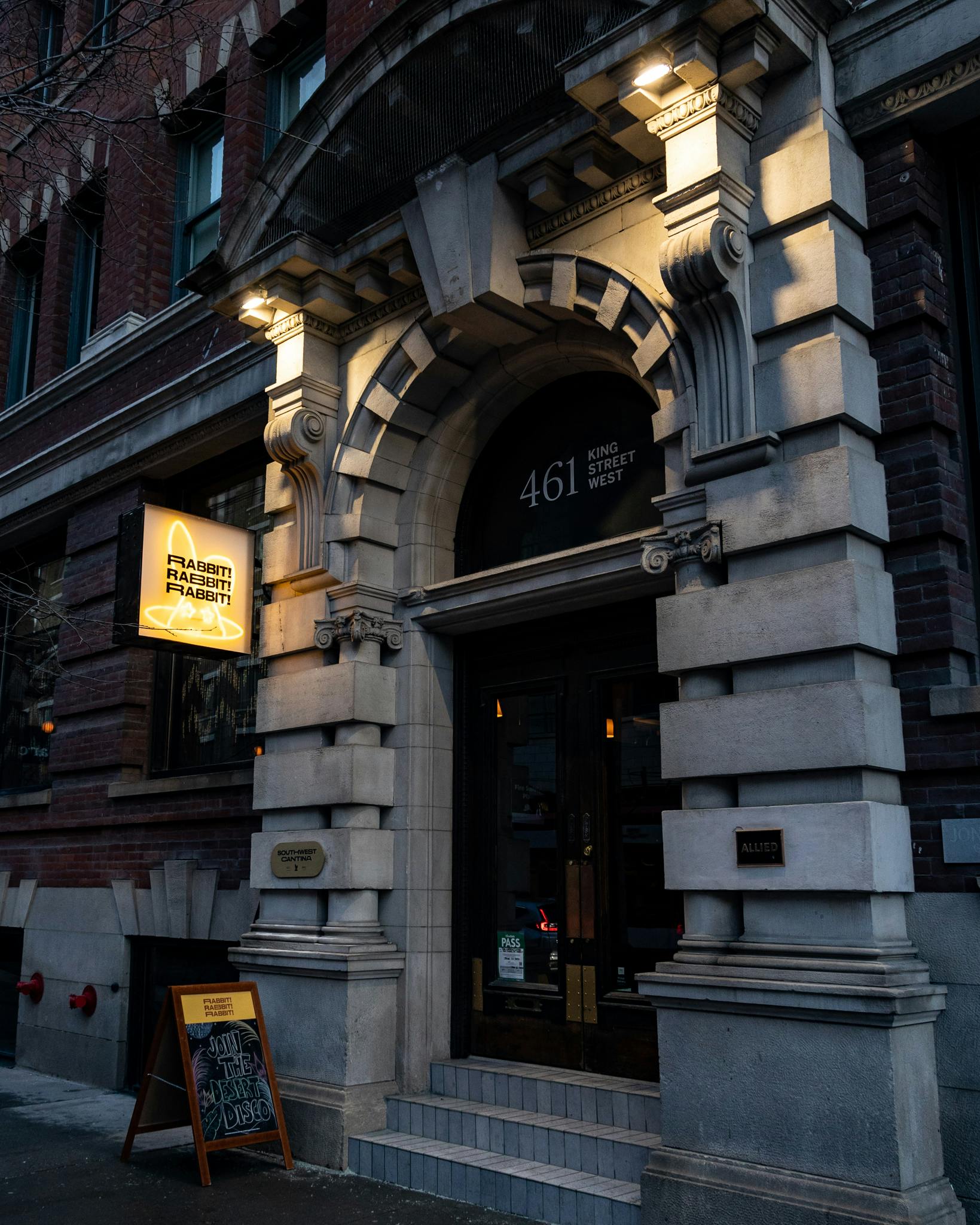 Owned by Distrikt 461, Rabbit! Rabbit! Rabbit! was first introduced to King West this past summer as a popular patio pop-up. "We had the patio space and we were brainstorming ideas for what we wanted to offer, and what would really draw people and what would be a bit unique for the area," says manager Alex Pearce. It was chef and food and beverage manager Ariel Coplan, along with co-owner Ryan Fisher who landed on the idea of Tex-Mex. Serving casual bites, including tacos and appetizers, along with bracing margaritas, the massive, 150-seat, open-air eatery became one of the strip's busiest warm-weather hang-outs.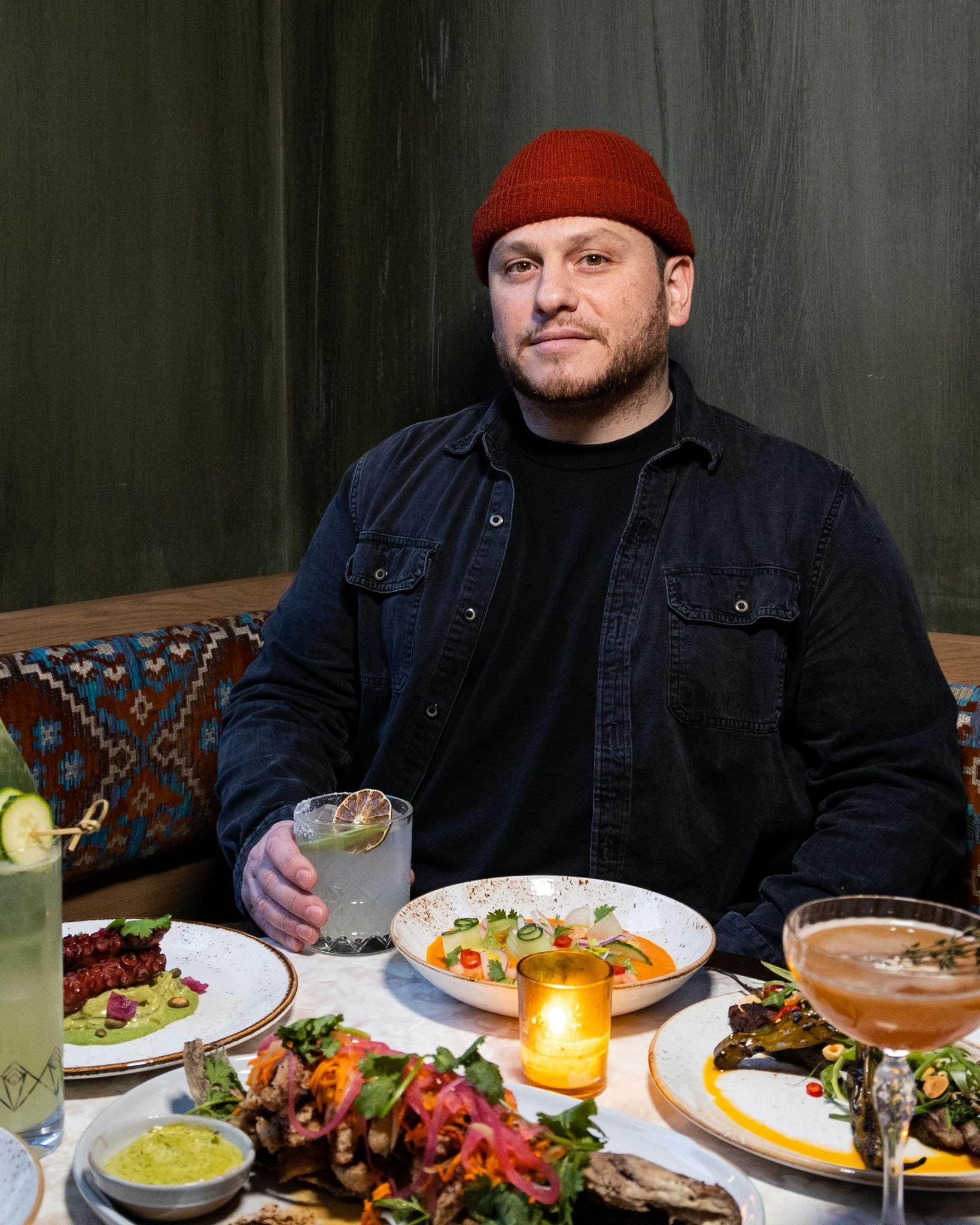 As the concept moved inside, it was adjusted and upgraded. "We wanted to elevate our menu and refine our steps of service," says Pearce. "The menu we have now is very rooted in Southern-American and Latin flavours," he adds. This meant replacing tacos with higher-end dishes and bringing an elegant approach to each and every item. "Even though the offerings we have now are a bit more refined," he adds, "we still wanted the feeling of the room and the service to be casual, fun, light. The name is really playful, so we wanted to create a fun atmosphere while offering incredibly good food and drink."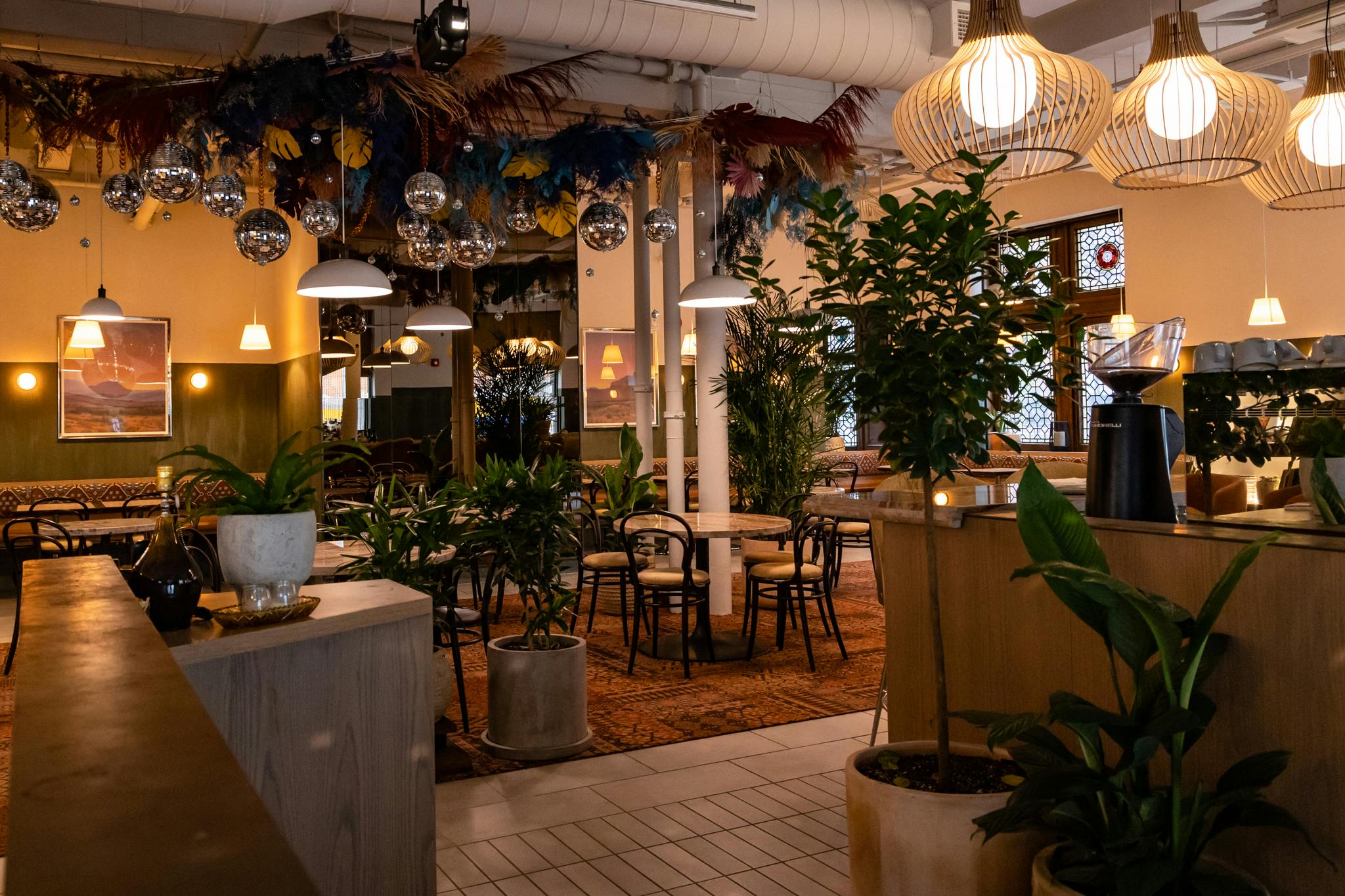 Housed inside the building at 461 King Street previously encircled by the Rabbit! Rabbit! Rabbit! patio, the restaurant is big, bold and welcoming. Though stepping inside may not bestow good luck, as the Southern superstition of saying "rabbit, rabbit" on the first of the month is believed to do, it does ensure a good time. The space is casual and convivial. Its soundtrack, curated by The Playlist Co., is an energizing mix of disco and California sounds.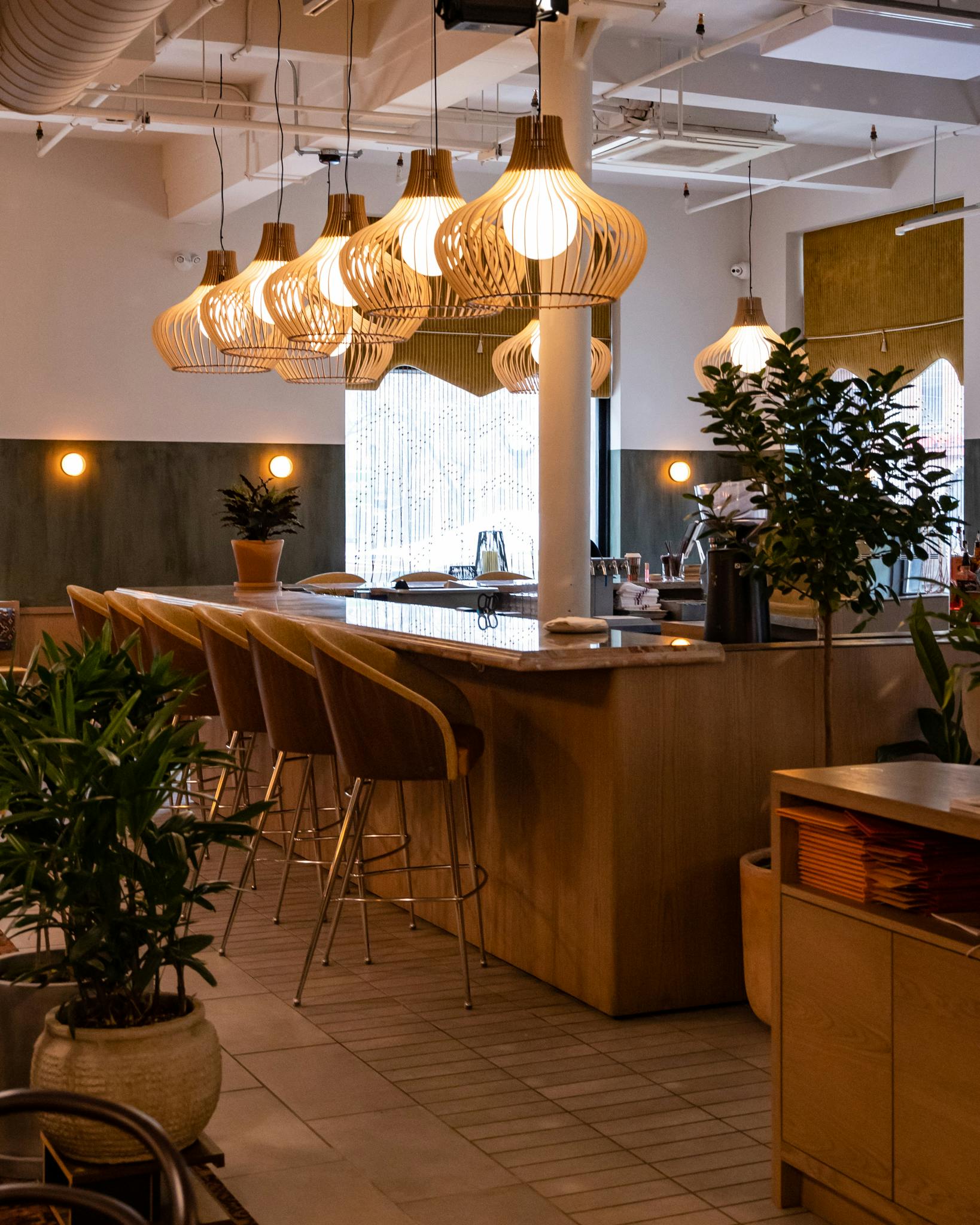 Home to The Green Wood before its rebirth, the restaurant has been entirely redone by the design team at Future Studio. White-washed walls and a profusion of plants have been replaced with warm tones, corduroy-covered banquettes and cozy nooks. Jewel-coloured fabrics feel southern while wicker lamps conjure images of tumbleweed and the flicker of candles hints at arid, sun-scorched climes. As for the giant disco ball? It's a focal point that twinkles as it spins, reminding you to simply let go and allow the laidback vibe to work its magic.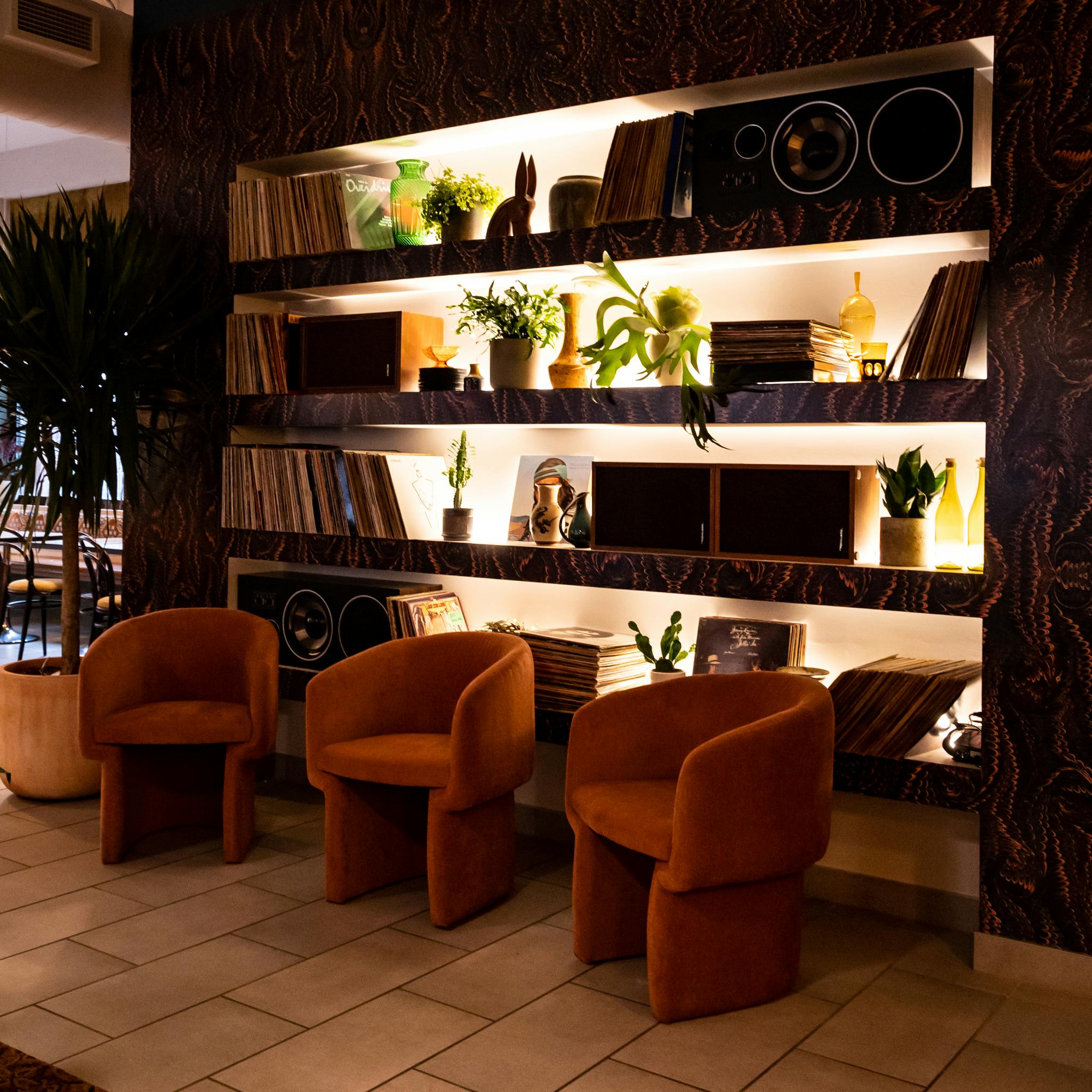 On the approachable menu -- divided into small plates, larger plates and sides ranging from Tater Tots and tajín-spiced Corn Ribs to genuinely exciting grilled greens -- guests will find a number of dishes made for sharing. The inviting list will have your eyes darting back and forth and your mind spoilt for choice between so many tempting options.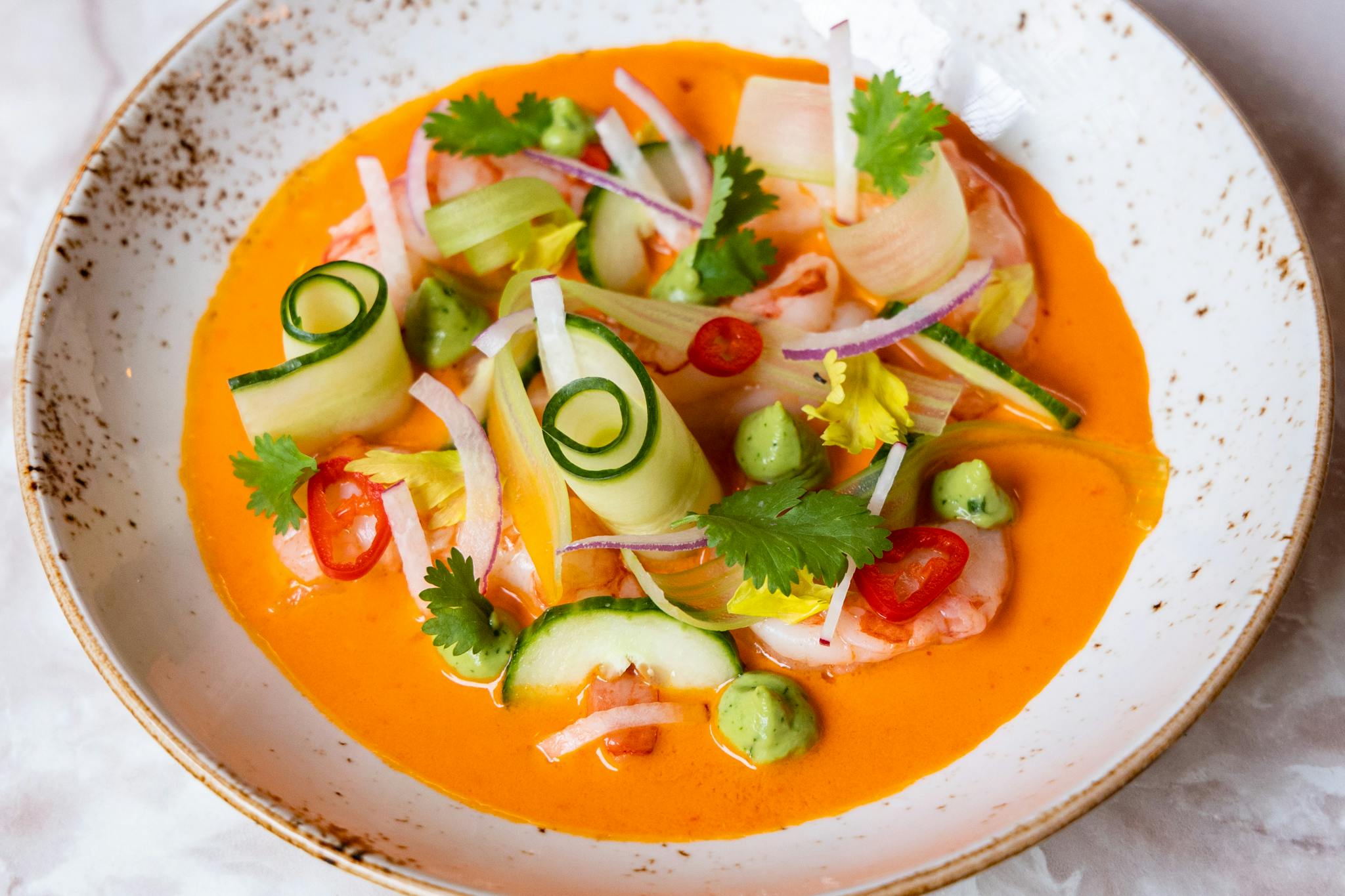 Ease in with the team's take on a classic Mexican prawn cocktail. Tender, ocean-fresh shrimp arrive swimming in a brilliant, confidently-spiced, orange pool of sauce that's fortified with house-made chili paste. Gussied up with cucumber curls, avocado, celery and cilantro, it's a dish that's as photogenic as it is flavourful. From there, vegan Kabocha Squash Chili Con "Queso," or Pork Cheek al Pastor with pineapple, serrano peppers and tortillas make addictive next steps.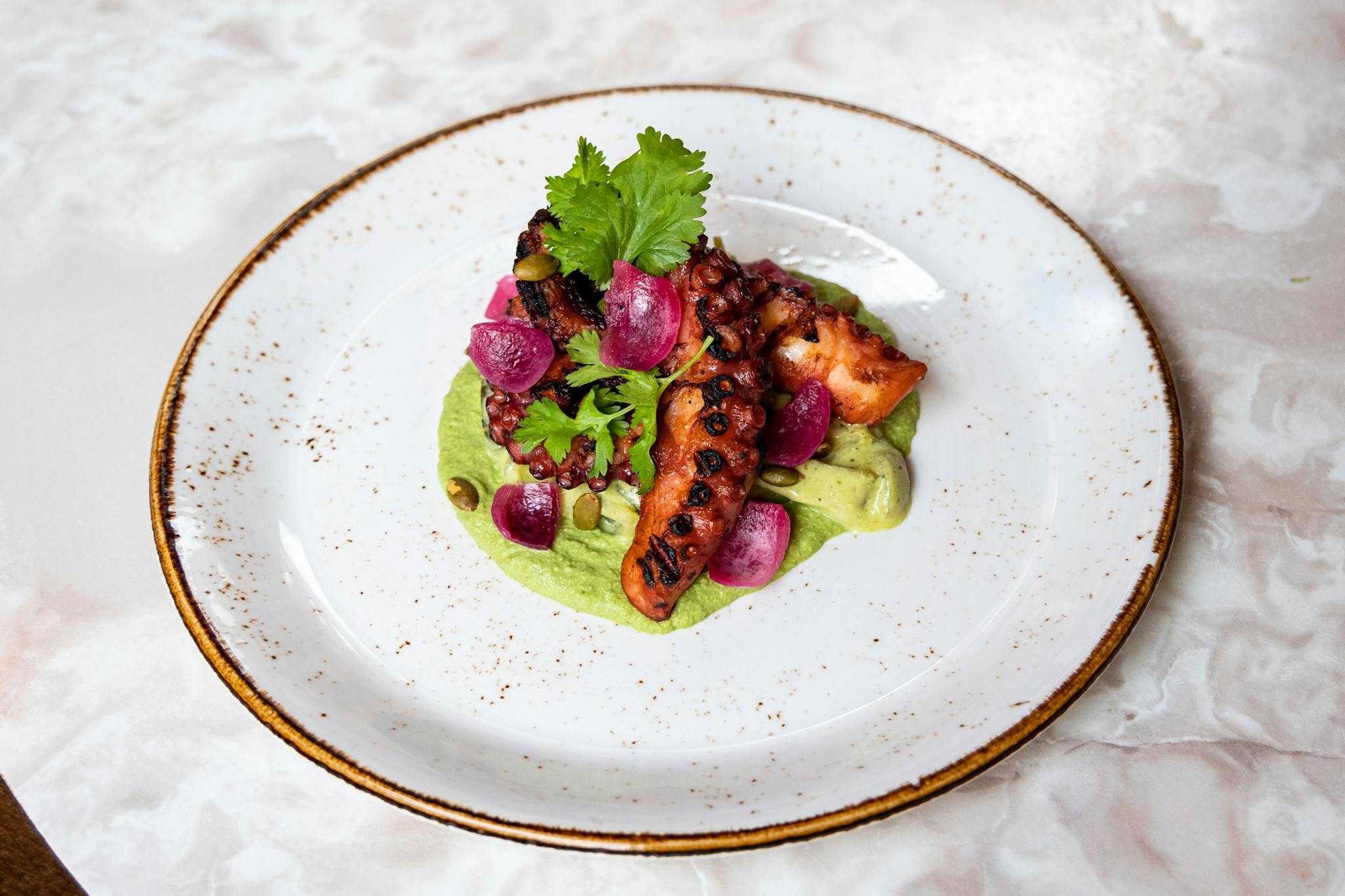 Curled up on a bed of green mole, Grilled Octopus is expertly charred, cooked not a moment too long. Tender and rich, it's accompanied by rajas poblanas and pepitas, for added crunch.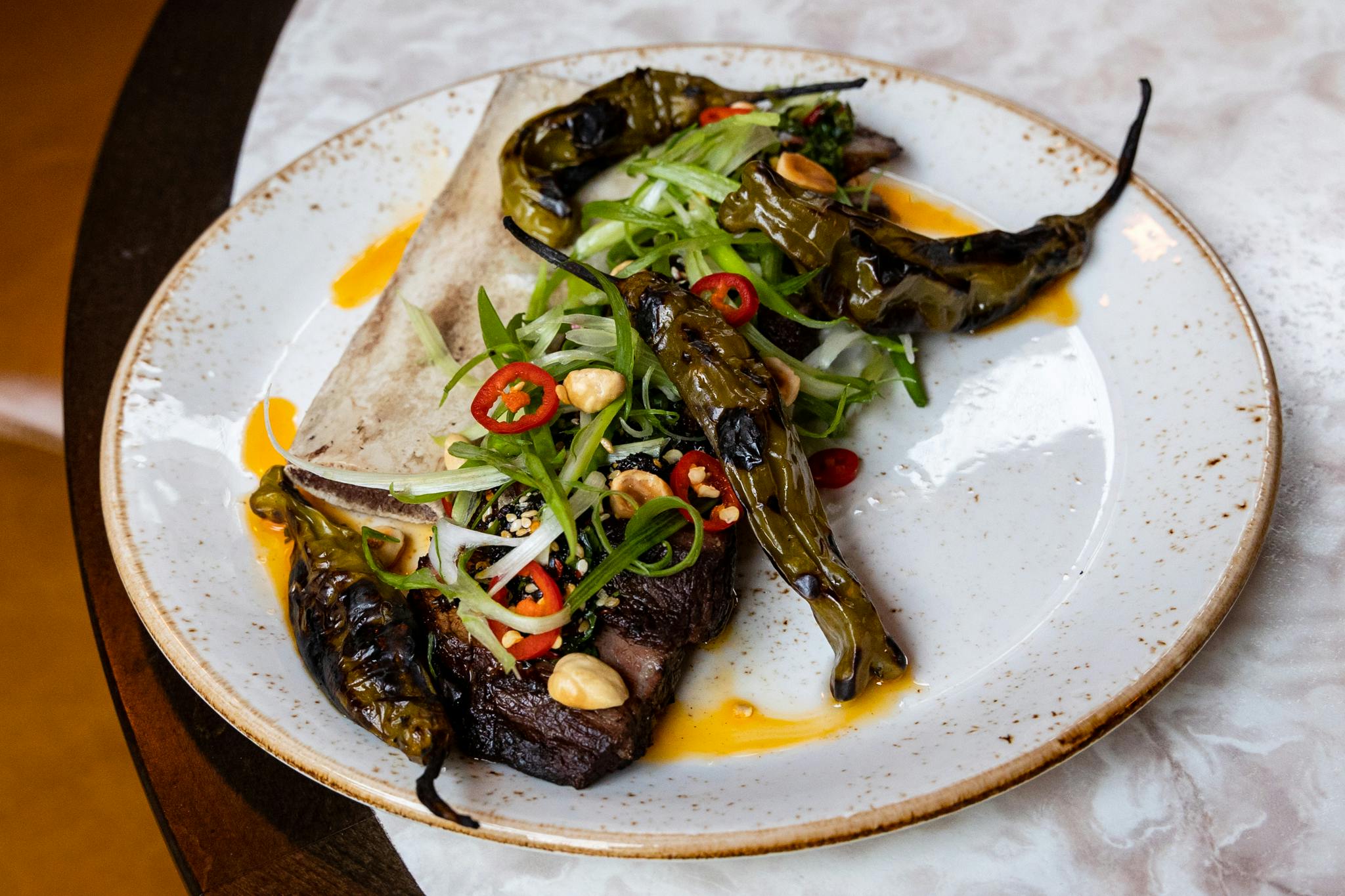 For wow-factor, 24-Hour Short Rib served alongside its stripped bone is the type of platter that elicits "oohs" and "aahs." Succulent from its extended marinade, the meat arrives under a blanket of grilled shishito peppers, with chimichurri, toasted hazelnuts and vibrant, bright and bold salsa macha.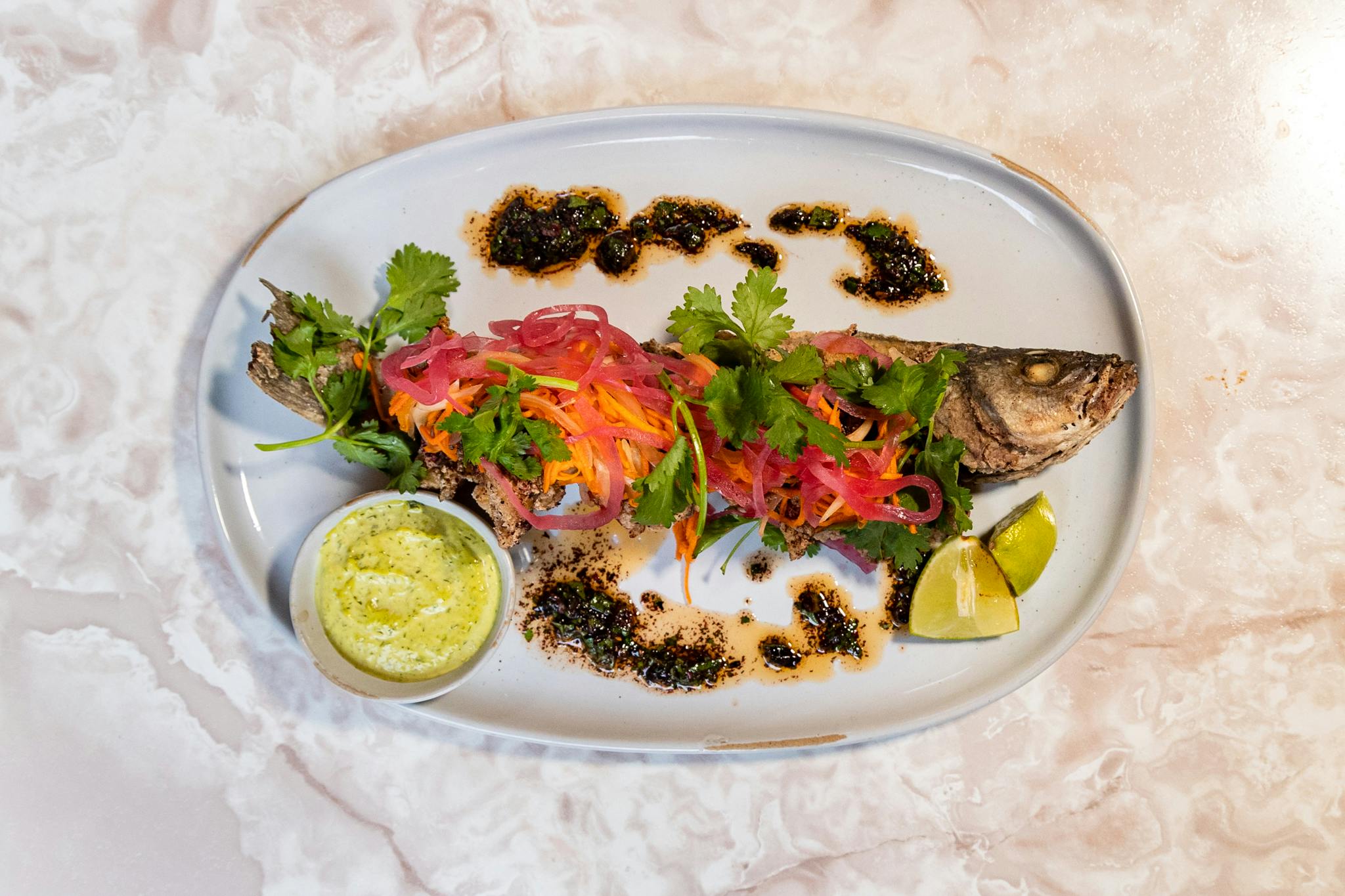 Whole Fried Branzino also garners rave reviews. Divided into manageable bites, the fish is garnished with spicy, puckery pickled veg, tart hibiscus and the kitchen's creamy take on salsa verde. Hit it with a shower of lime juice and wait for the fireworks to fly.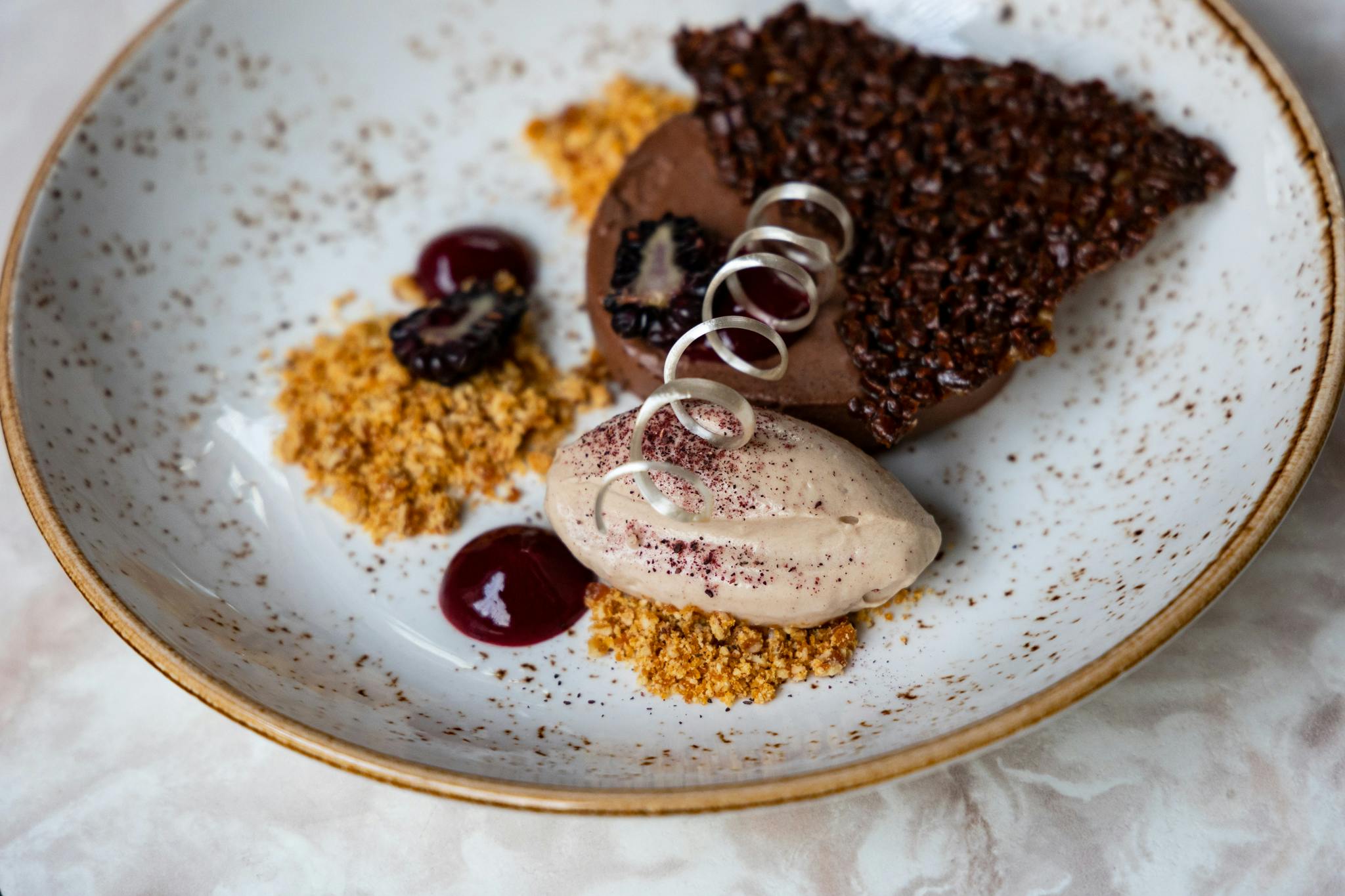 The kitchen's three desserts take Mexican flavours into new territory. A vegan Chocolate Pot de Crème is a stunning surprise. Deeply flavoured, it rivals accompanying horchata "ice cream" for best in show. Both are silken and rich, one a chocolate-lovers dream, the other a creamy reimagining of the popular cinnamon-heavy rice drink. With hibiscus sauce, tree nut crumble, shatteringly-crisp cocoa nib bark, and a shimmering sugar spiral, the dish is on par with the neighbourhood's finest final courses.
When it comes to drinks, the restaurant has "a small batch, favourites menu, which has some really unique mezcal, tequila and bourbon offerings that you can't get in a lot of other places in the city," says Pearce. Bottles are brought in "specifically for food pairings or just for the adventurous drinker," he adds. Cocktails are meant to be "fun, light, breezy with a lot of tropical flavours and acidity to offset the food that's so bright, fresh and slightly spicy," he says.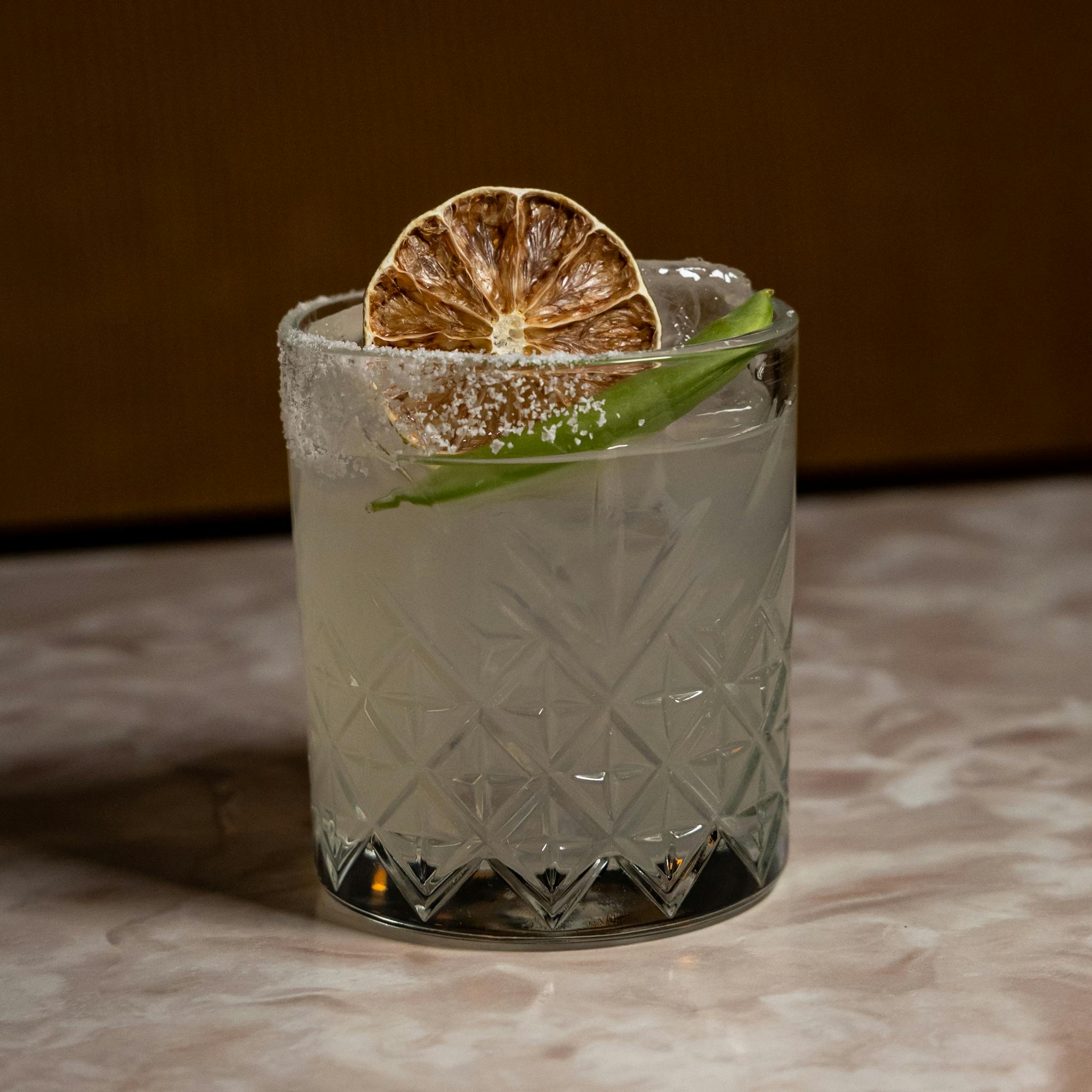 The signature Rabbits! Margarita is a mellow mixture of Tromba Blanco tequila, mezcal, snap pea cordial, lime and salt.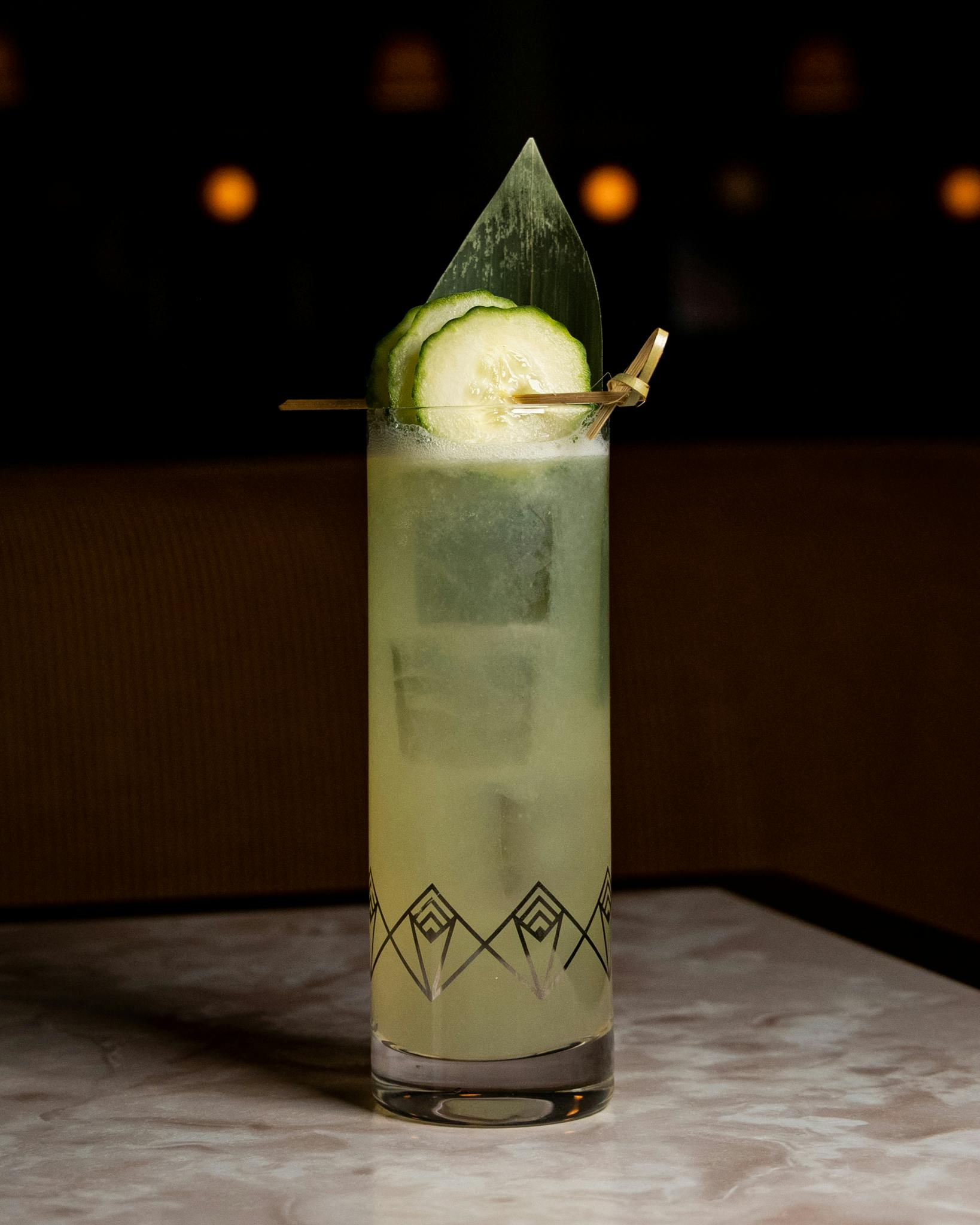 Serenity Now, as its name implies, pacifies with local Spring Mill Distillery vodka, Green Chartreuse, pineapple, celery and cucumber cordial, lime and soda.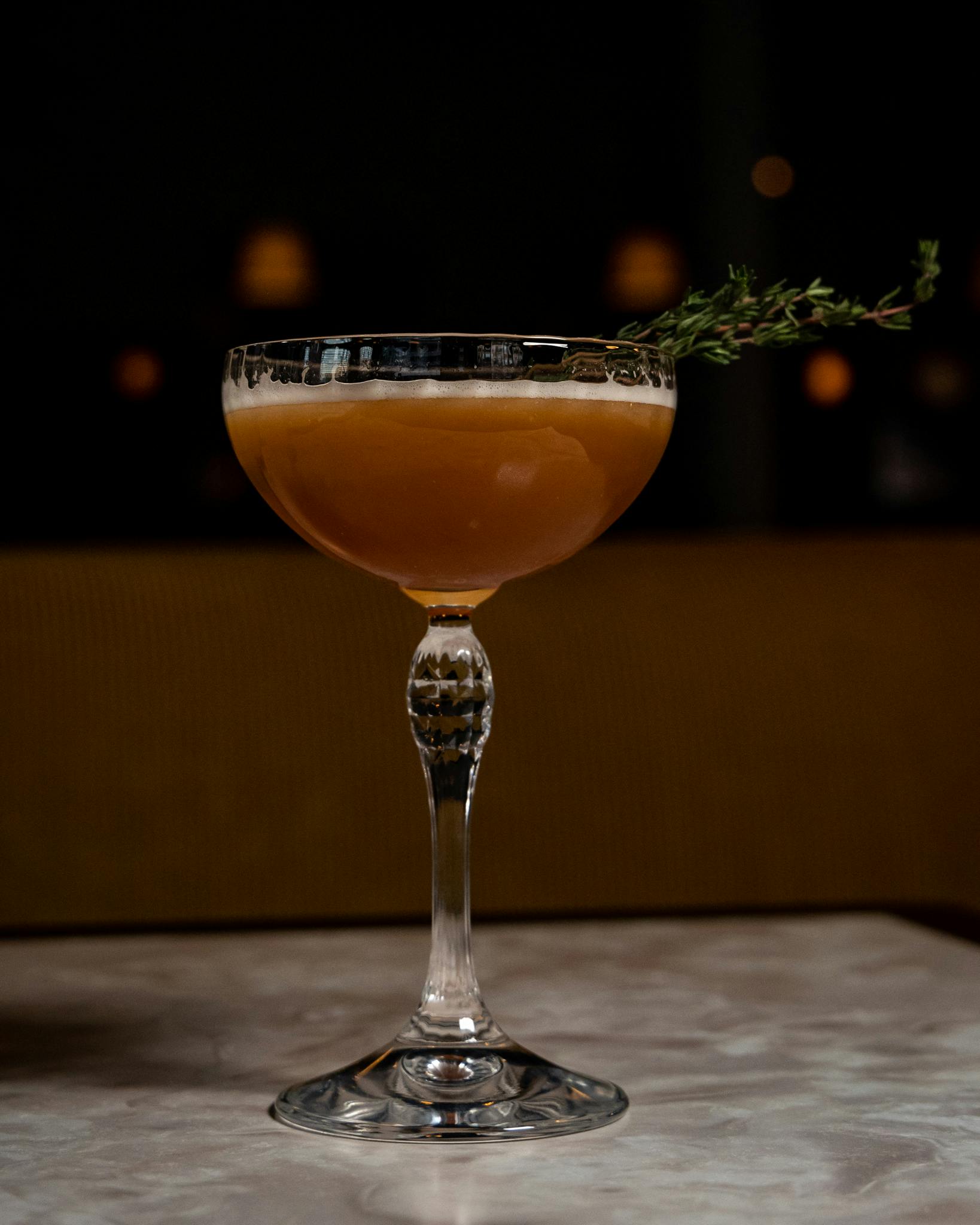 A perfect partner to grilled dishes, the Land Before Thyme is a smoky, herbal sip with mezcal, Cynar, guava, lemon and thyme. On the list, beer buffs will also find several local brews, including a lighthouse lager with a twist of lime. Locally-sourced and European bottles of white, red, orange and rosé wines round out the offerings.
Still not sure where desert disco will take you? Visit Rabbit! Rabbit! Rabbit! Wednesday, Thursday or Sunday from 4 p.m. to 12 a.m. or on Friday and Saturday from 4 p.m. to 2 a.m., and find out. Laidback yet meticulous where it counts, this is the type of restaurant that satisfies our collective call for style, substance and stunningly good food all in one spot.