This year has been an especially rough one for bars and restaurants. With the whole world keeping its distance, sometimes we are stronger as a flock. Renegade Chicken is brought to us by four industry veterans. Banded together after COVID-19 restrictions forced the temporary closures of their respective restaurants across downtown Toronto. Hatching out of the temporarily closed Duke's Refresher at Yonge and Gerrard, Renegade Chicken is born!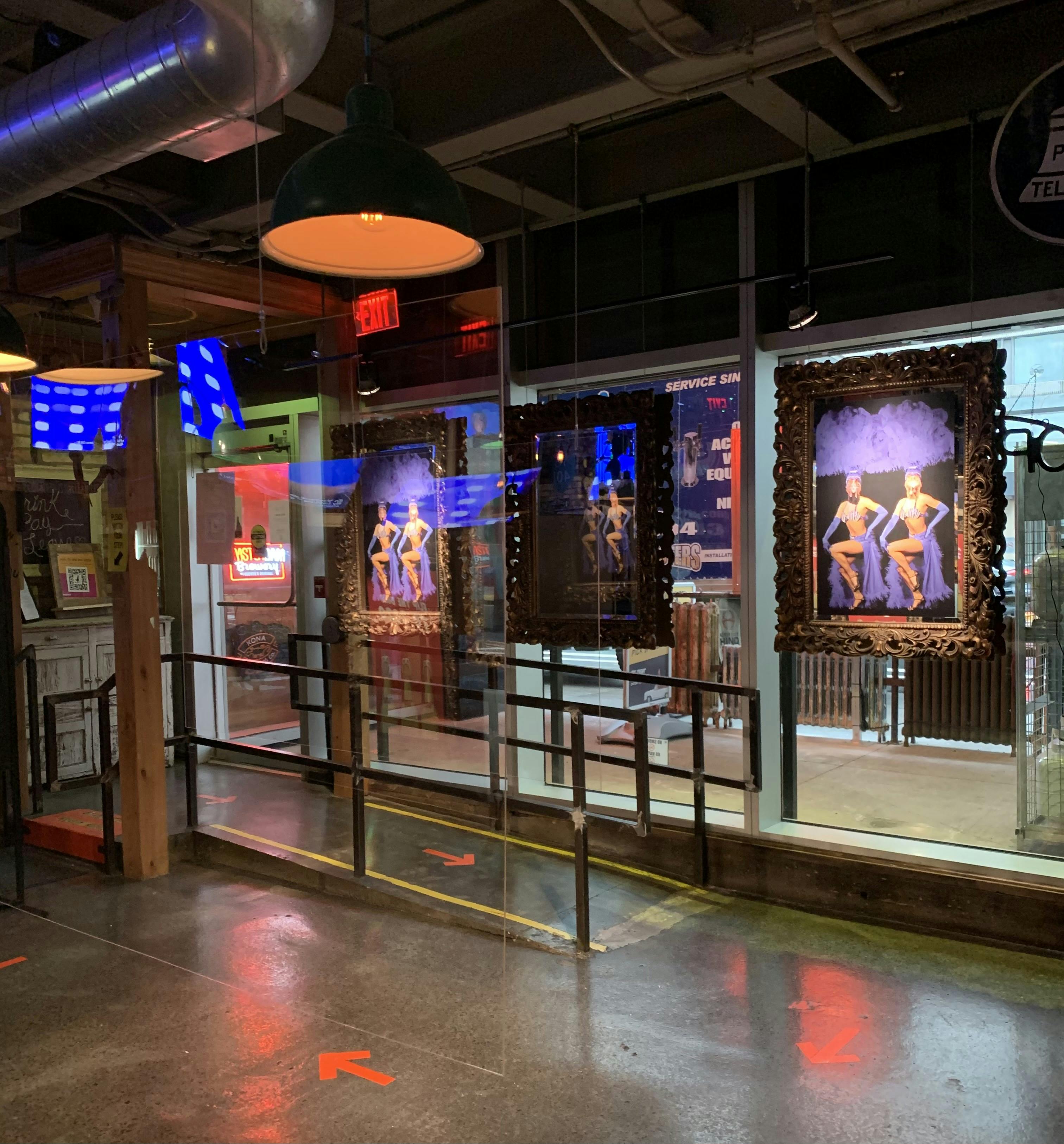 The space: 
Chicken-themed art lines each wall as you follow the arrows through the plexiglass barriers to get your order. It's like being at an art gallery; only the curator has feathers and a beak. Definitely, something to look at while waiting for your order.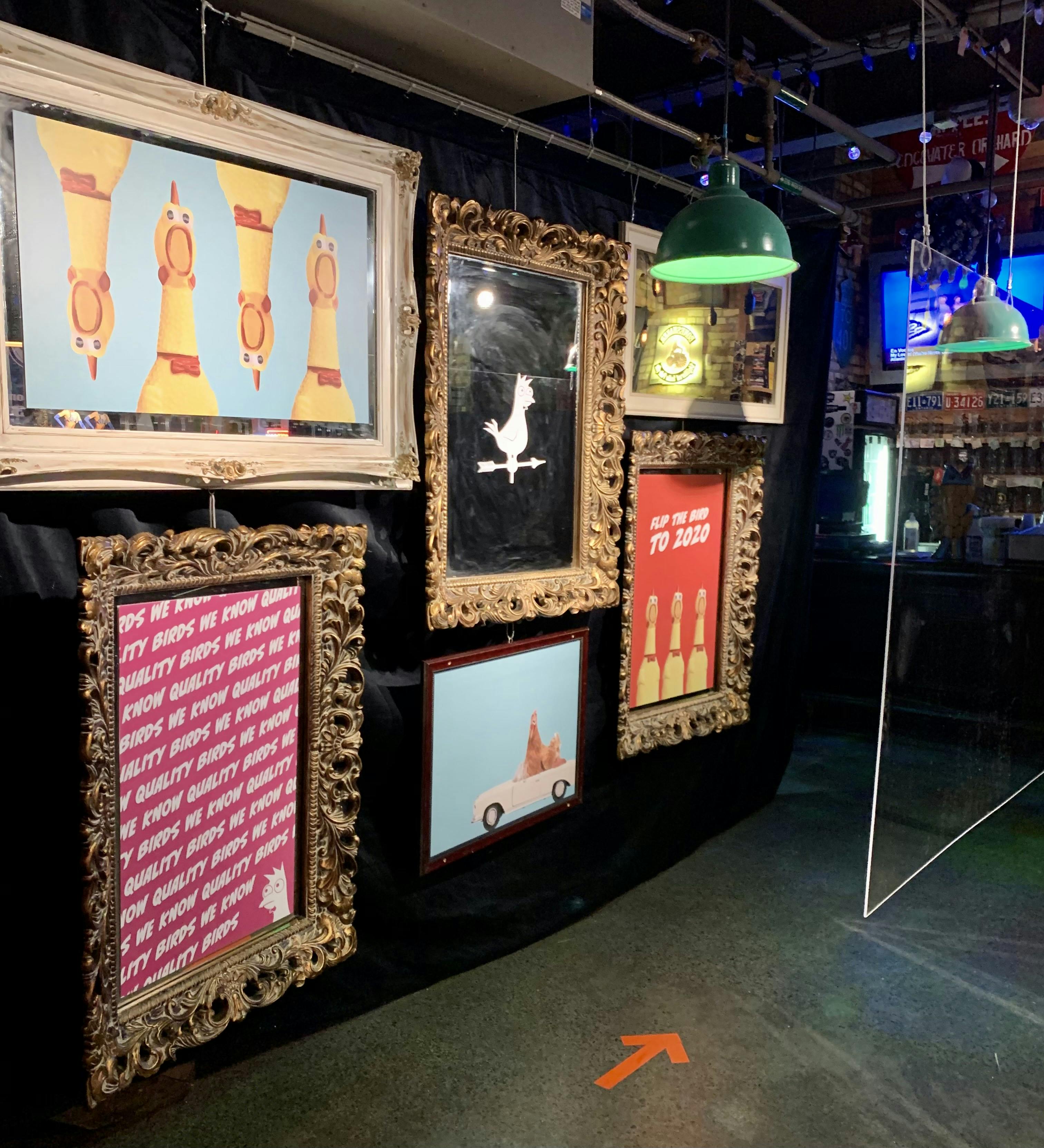 The Food: 
Renegade Chicken is proudly serving Canadian raised, antibiotic-free birds. Everything is made in-house, from sauces to seasonings and even the buns are baked fresh in-house every day.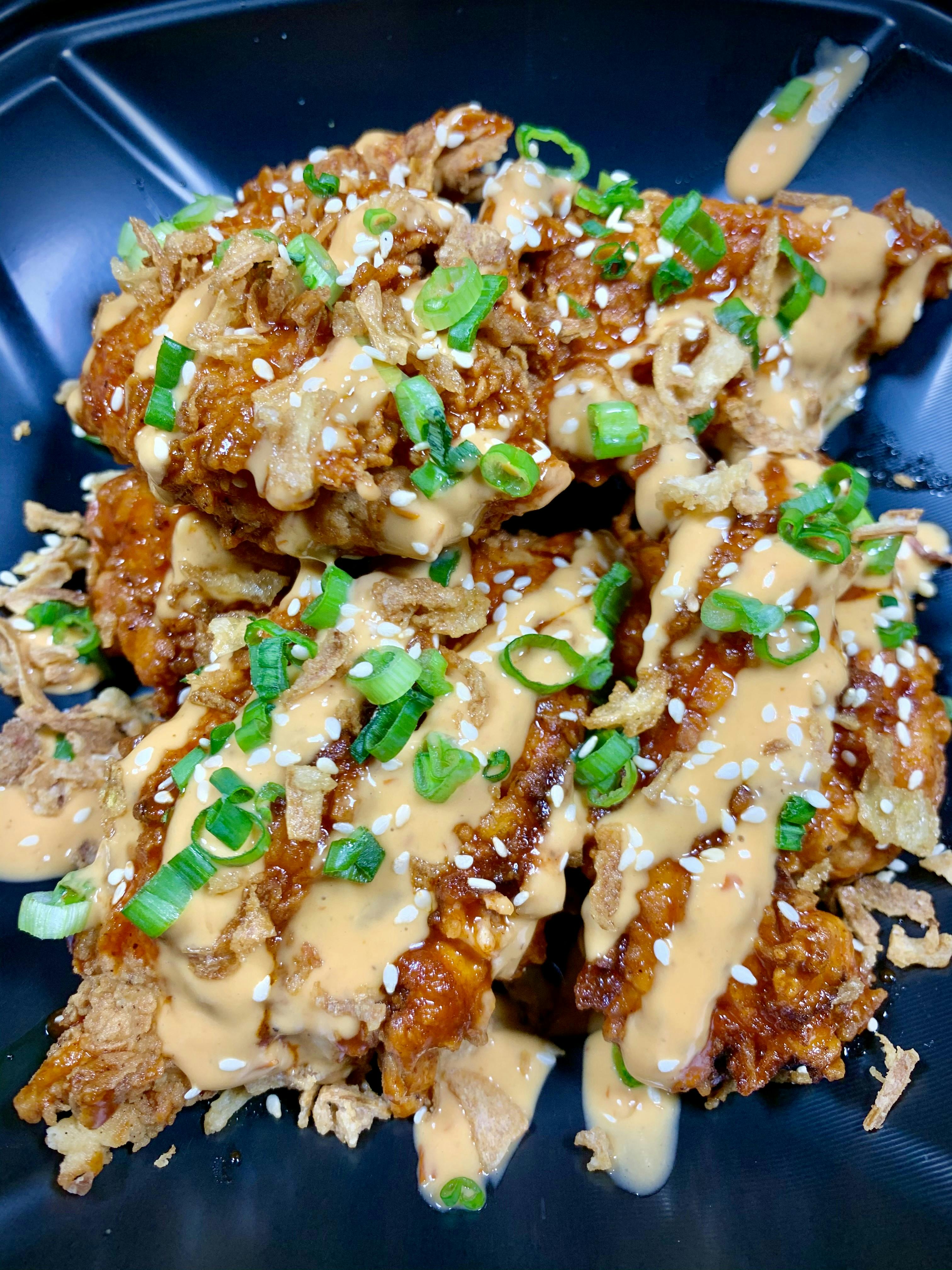 The Korean Chicken Fingers come with gochujang, sambal garlic aioli, green onions, crispy shallots and sesame seeds. The dish offers a good amount of heat and hits all the right flavours and textures.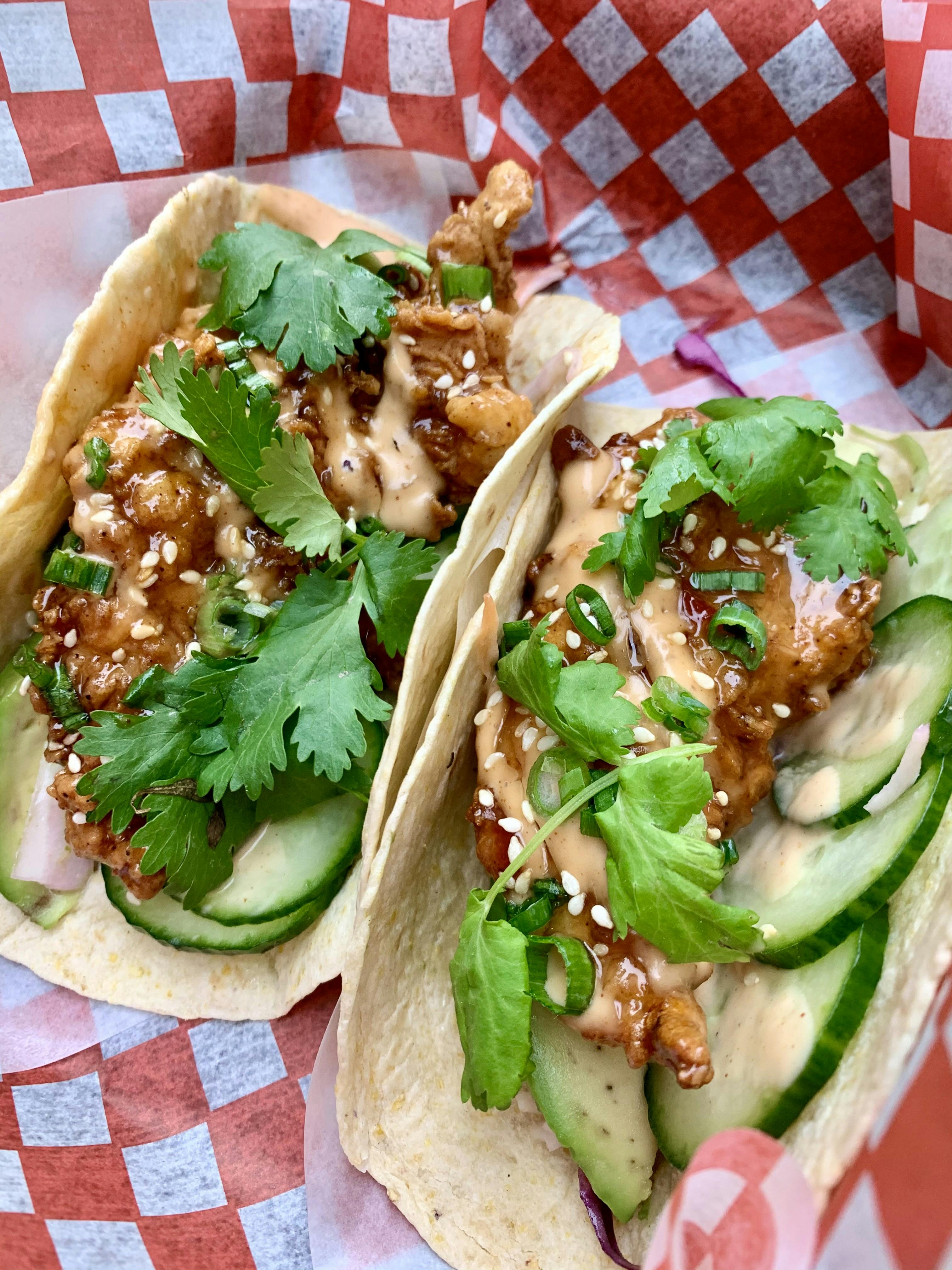 The West Coast Tacos comprises sweet chili sauce, avocado slaw, chipotle mayo, cucumber, cilantro, green onion and sesame seeds -- all served on a half flour, half corn tortilla.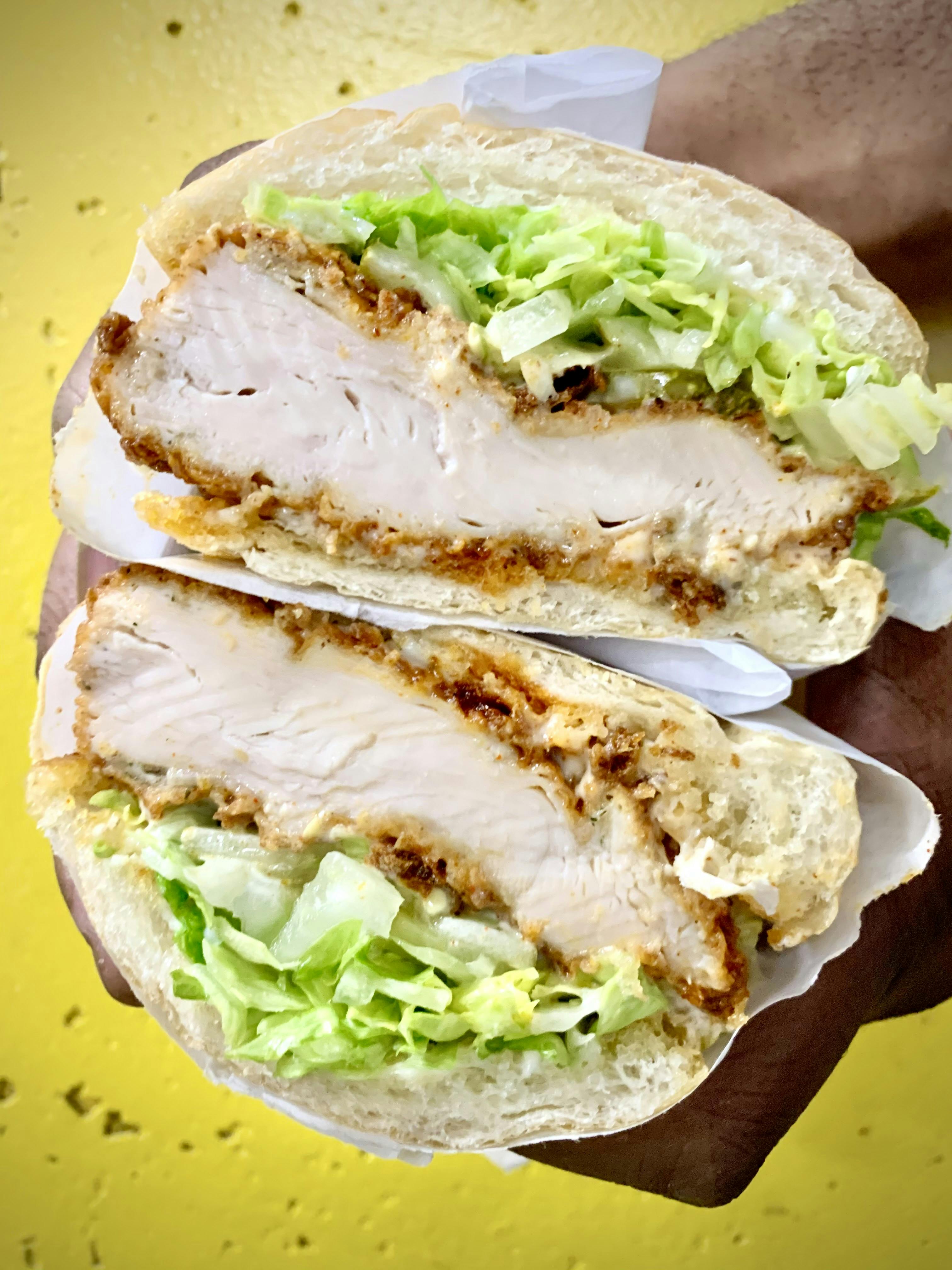 The Nashville Hot Chicken Sandwich comes with crispy chicken coated with authentic Nashville hot sauce, cool ranch sauce, shredded lettuce, pickles and mayo -- all served on a house-baked bun. The crispy chicken is cooked to absolute perfection.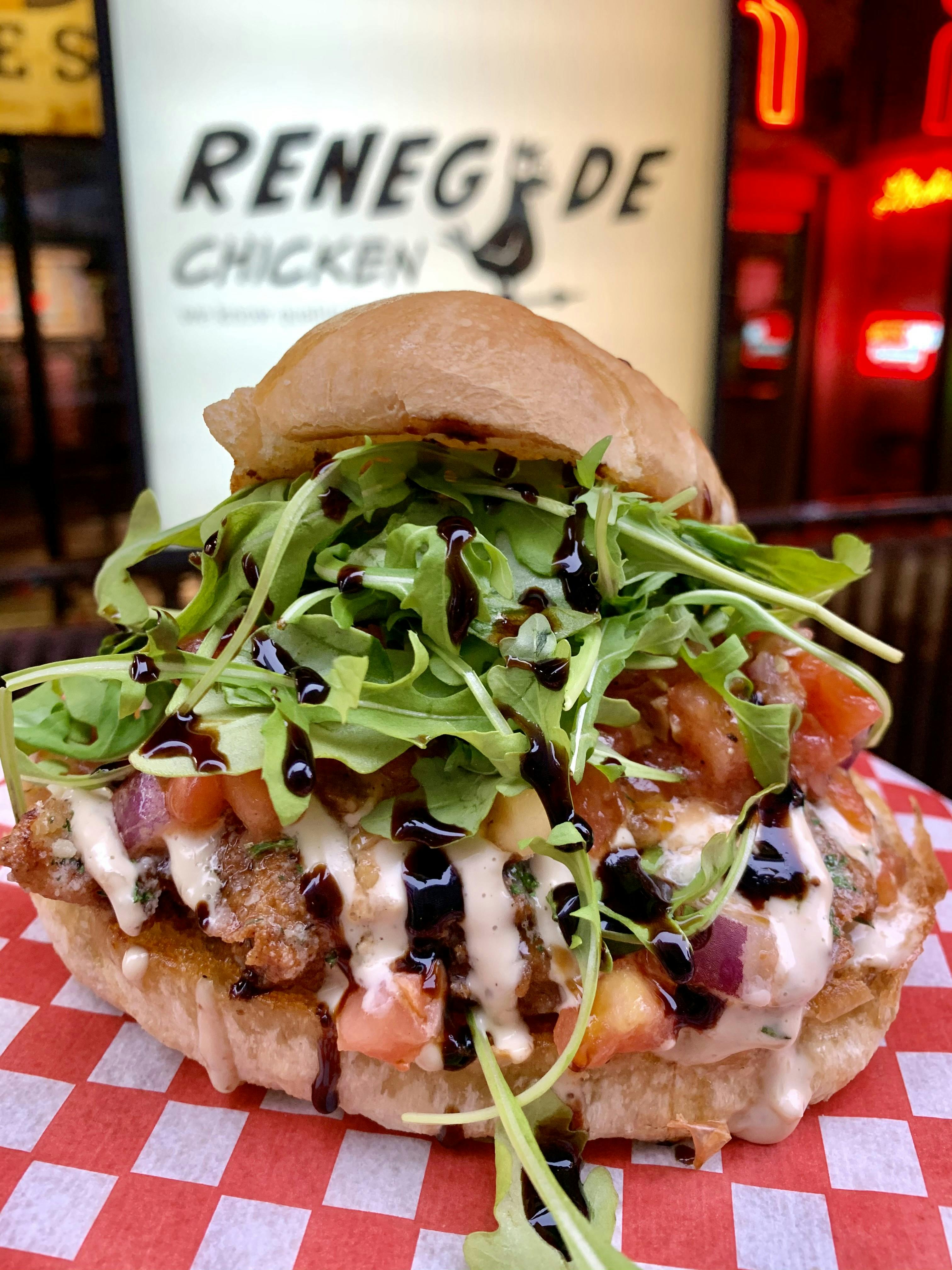 The Italian Job Sandwich with crispy chicken, house bruschetta, garlic aioli, Parmesan, arugula, garlic butter and balsamic glaze -- all on a house-baked bun.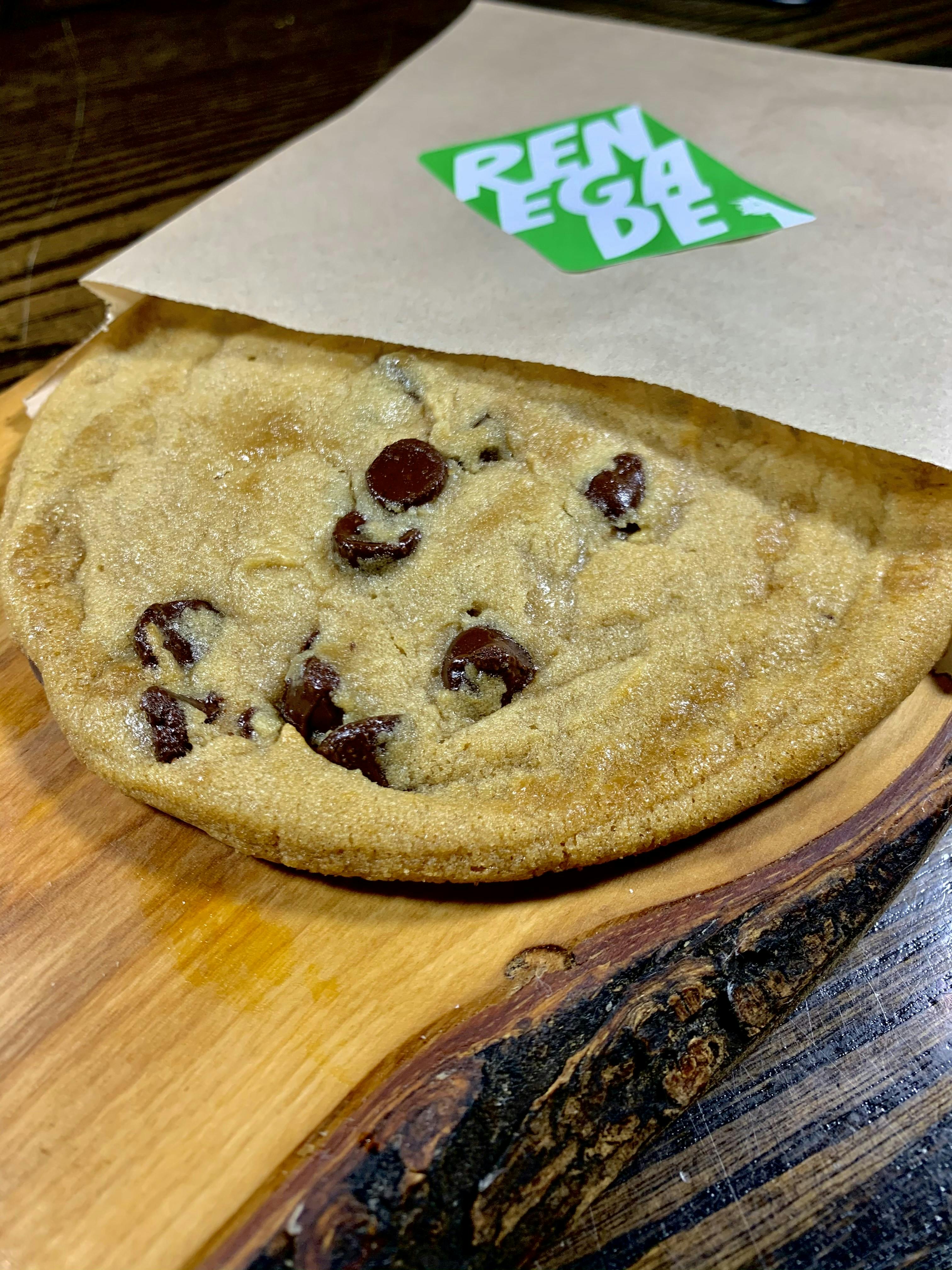 To finish off your meal, order their Giant Chocolate Chip Cookie, baked fresh each day with love. This enormous melt in your mouth cookie is only $2 and more than worth it.
Find Renegade Chicken's physical pop-up located at 382 Yonge St Unit #8 or order from their virtual kitchen via their website.