Photographs by Keessa Lynch
If the term Tex-Mex brings to mind ungodly amalgams of ingredients -- most beginning with crunchy tortillas and ending with taco-seasoned ground round -- Roses Cocina is guaranteed to surprise. With a modern North American menu boasting a number of novel Tex-Mex sparks, Roses Cocina introduces exciting, vivid, hybrid flavours to Toronto's Hotel X.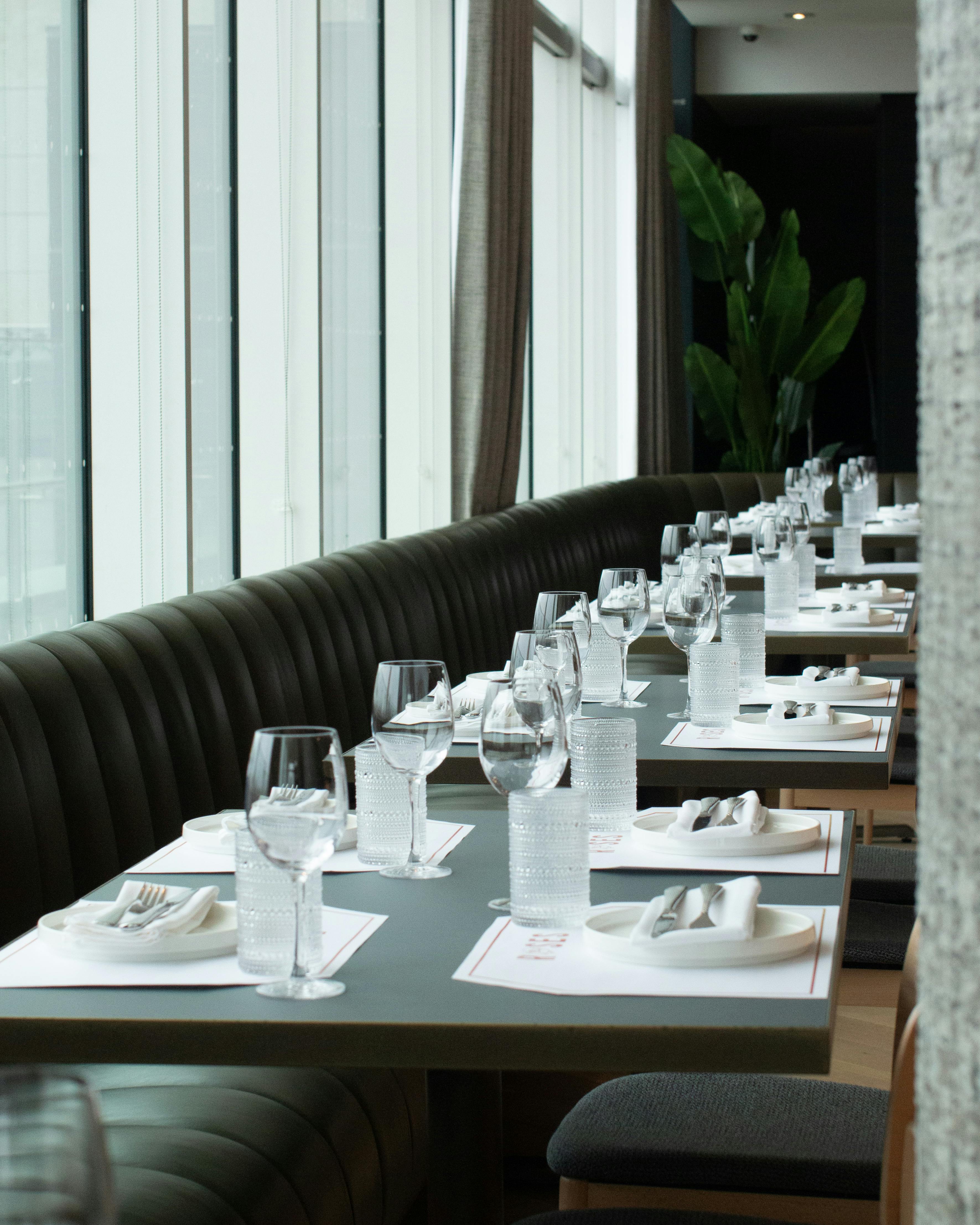 Opened in 2018, Hotel X brings off-the-beaten-path luxury to Toronto's Exhibition grounds. With stunning lake views, a catalogue of resort-style amenities, a 90,000 square-foot athletic centre and modern, sumptuous interiors, the hotel's only flaw has been its relatively ho-hum food and beverage program -- until now. The first of three new restaurants planned for the hotel, Roses Cocina, is an ode to Tex-Mex cuisine as envisioned by chef de cuisine Sean Usher and chef Adrian Niman.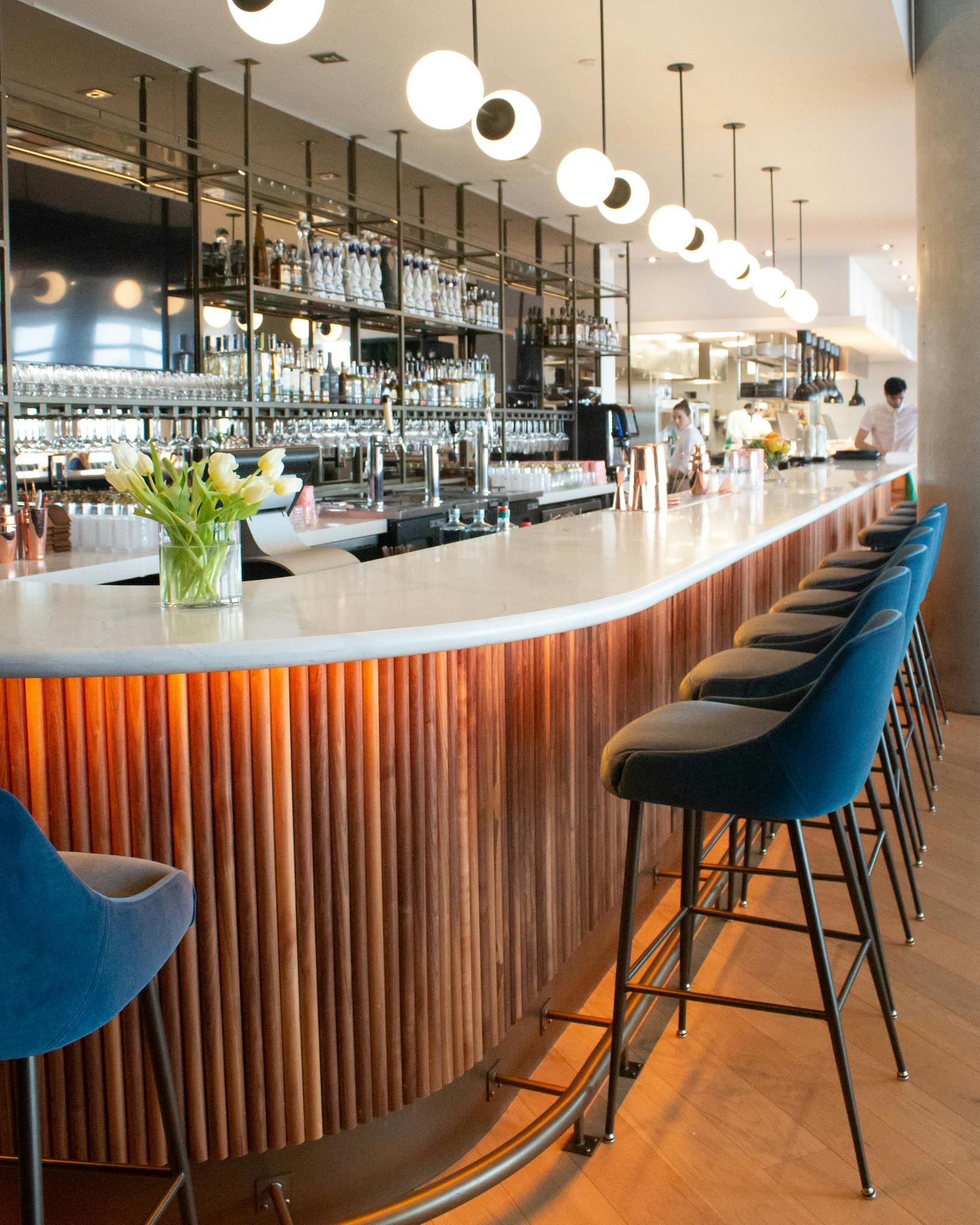 The chef and founder of high-end Toronto caterer Food Dudes (as well as its Miami offshoot), Niman has also helped open a number of successful downtown restaurants, including SARA, MIMI Chinese and Pantry, to name a few. Now, in partnership with Harlo Entertainment, Niman is at the helm of Hotel X's eateries, including its newest dining destination, Roses Cocina. It's a place inspired by comfort and a desire to marry two classic cuisines. Approachable and warm, the restaurant's rose theme carries through from the sign above the door to the rose-stamped house bread and rose-shaped ice in its signature drink.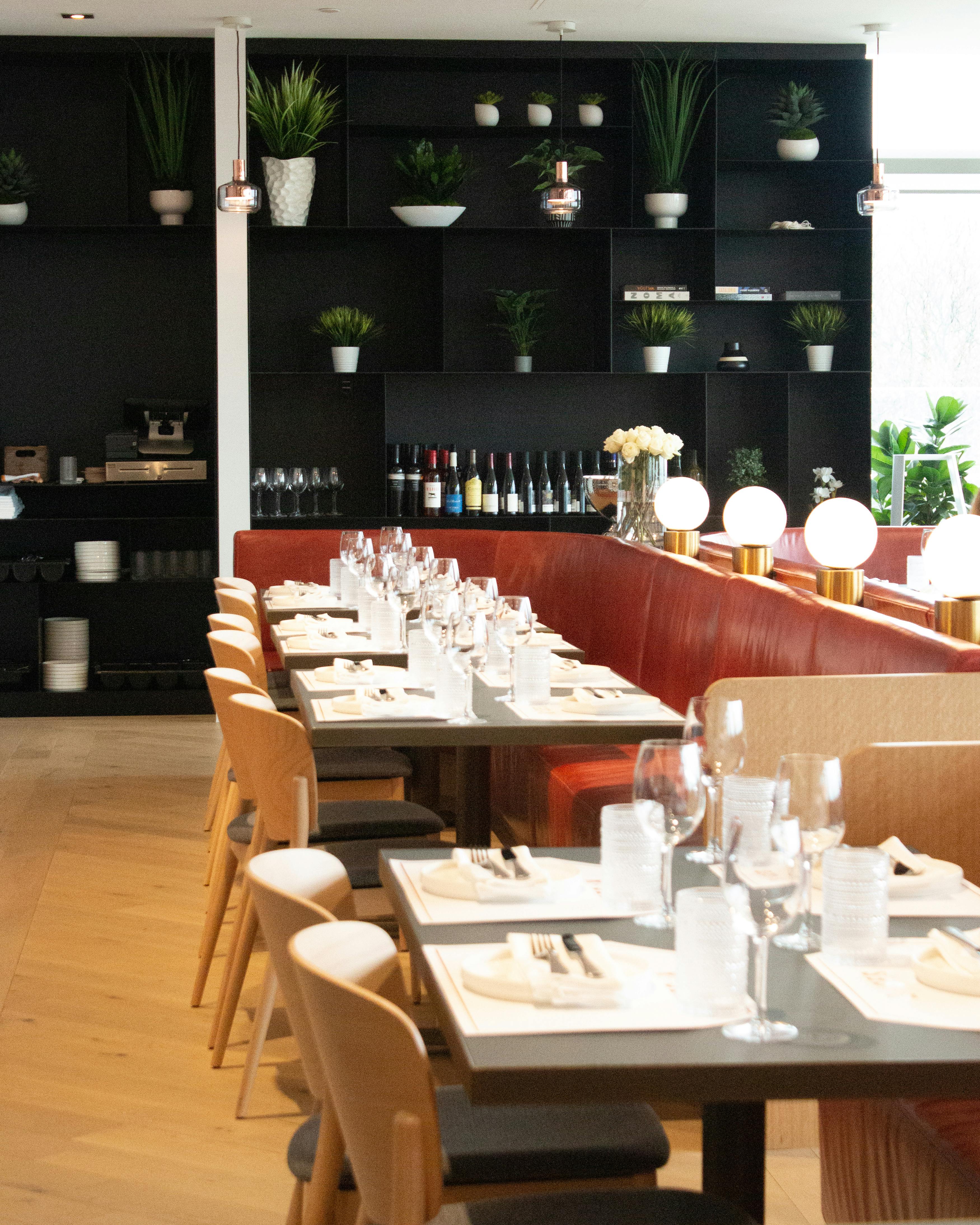 Located on the hotel's second floor, the restaurant is spacious, subdued and sleek. Leather banquettes line the floor-to-ceiling windows, allowing guests to nestle in and enjoy views of Lake Ontario and Toronto's impressive skyline that (almost) steal the show. Designed by Commute Design Studio, this is a room for all occasions, from breakfast through to dinner. With pops of foliage, an abundance of blond wood and globe lamps to energize the minimalist look, the space works just as well set aglow by the morning's rays as it does against dusk's fading light. Uncomplicated, light music competes with excited chatter from the restaurant's 110 seats, including those found at its wrap-around bar. Soon to open, a 50-seat, south-facing patio will rally the city's patio-adoring hordes.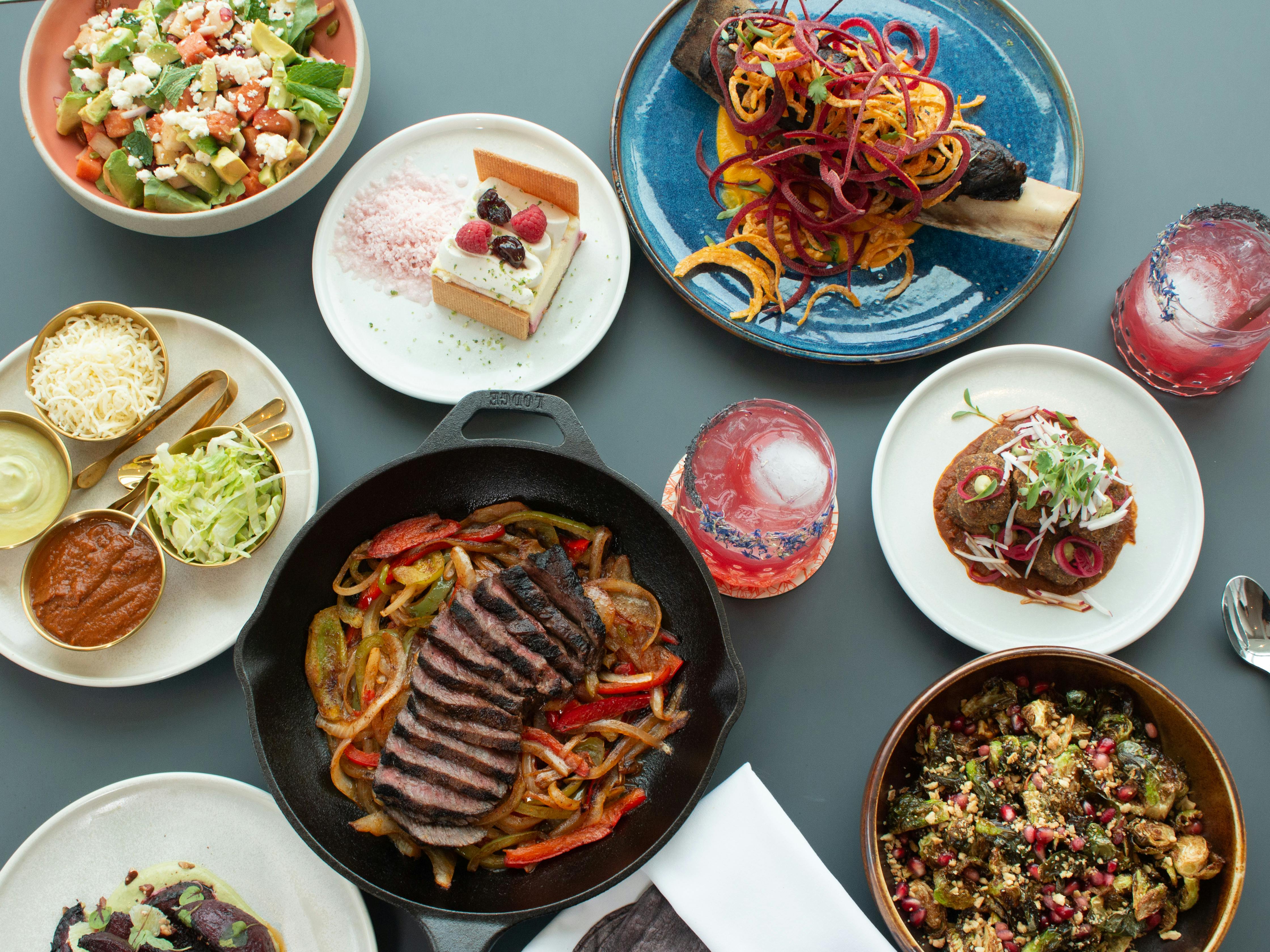 Created with seasonality and a from-scratch approach in mind, the menu at Roses Cocina flits between North American regions, keeping its Mexican roots ever in mind. Dishes are meant to appeal to a range of guests; vacationers staying at the hotel, groups out for dinner on the town, those with kids in tow, and solo diners travelling for work who yearn for home-cooked comfort. "Our mission is to ensure the menu provides every guest with a genuine and delicious dining experience that will suit their needs," says Niman. Mexican flavours find their way into a range of dishes thanks to the use of jalapeños, chorizo, ancho chili, chayote and more. In terms of Texas, peanuts, fried chicken, cast-iron cookies and fajitas nod deeply to the American south.
Starters and salads are riotously colourful, fun to share, and easily charm thanks to chef's deft hand at merging myriad ingredients into cohesive plates. Ranging from a Hamachi Tostada and agave bbq Chicken Wings to Sausage Rolls with tomatillo salsa, starters can't be missed.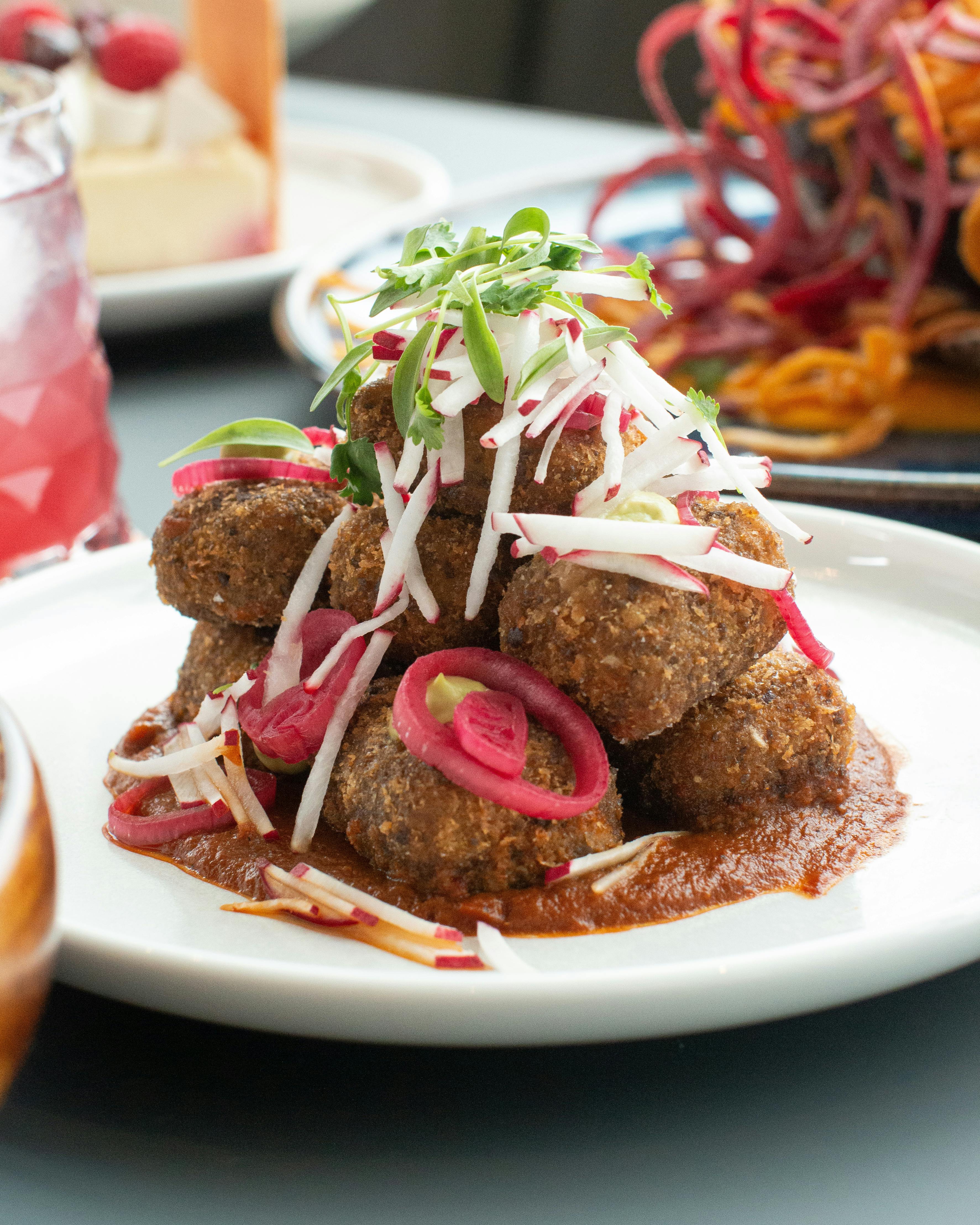 Queso Croquettes are a Lincoln-Log-like construction of bite-sized Monterey Jack balls. Beautified with pickled shallots, radish, salsa roja and avocado crema, each mouthful is creamy, crisp, smoky, and utterly addictive.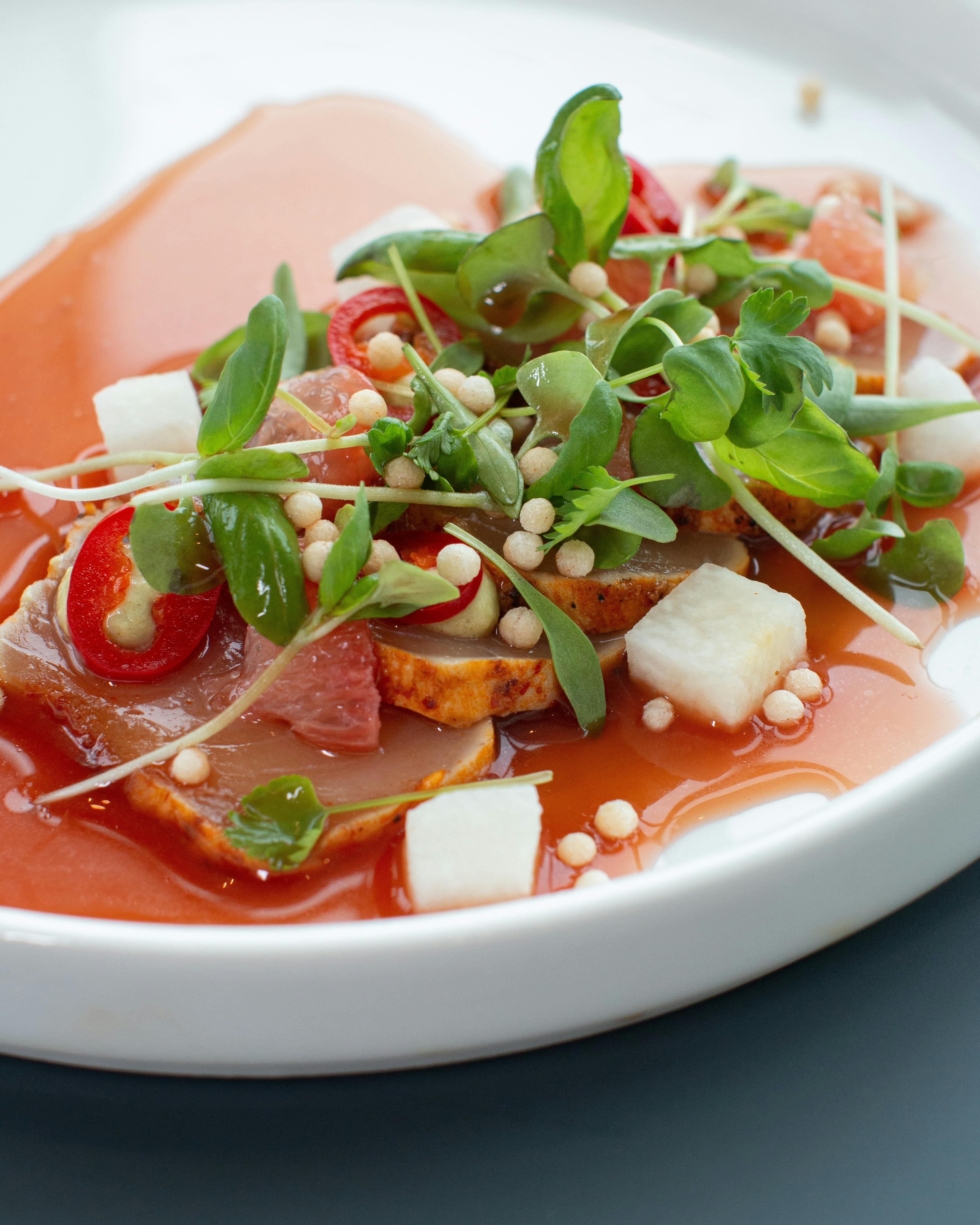 Lighter and brighter, Tuna Aguachile, a cousin to ceviche, is constructed from the freshest fish, dressed with serrano chili peppers, grapefruit, jicama, crispy rice and poblano crema. Poured tableside, a savoury, earthy mixture of hibiscus, kombu and soy pulls the elements together, making for deeply satisfying bites.
Known for Food Dudes' chopped salad as much as anything, Niman says that the team "had to do one" at Roses Cocina. This time, though, Roses Chopped flaunts a Tex-Mex spin, thanks to avocado cotija crema, chipotle ranch, Monterey Jack cheese and crunchy tortilla crumbles.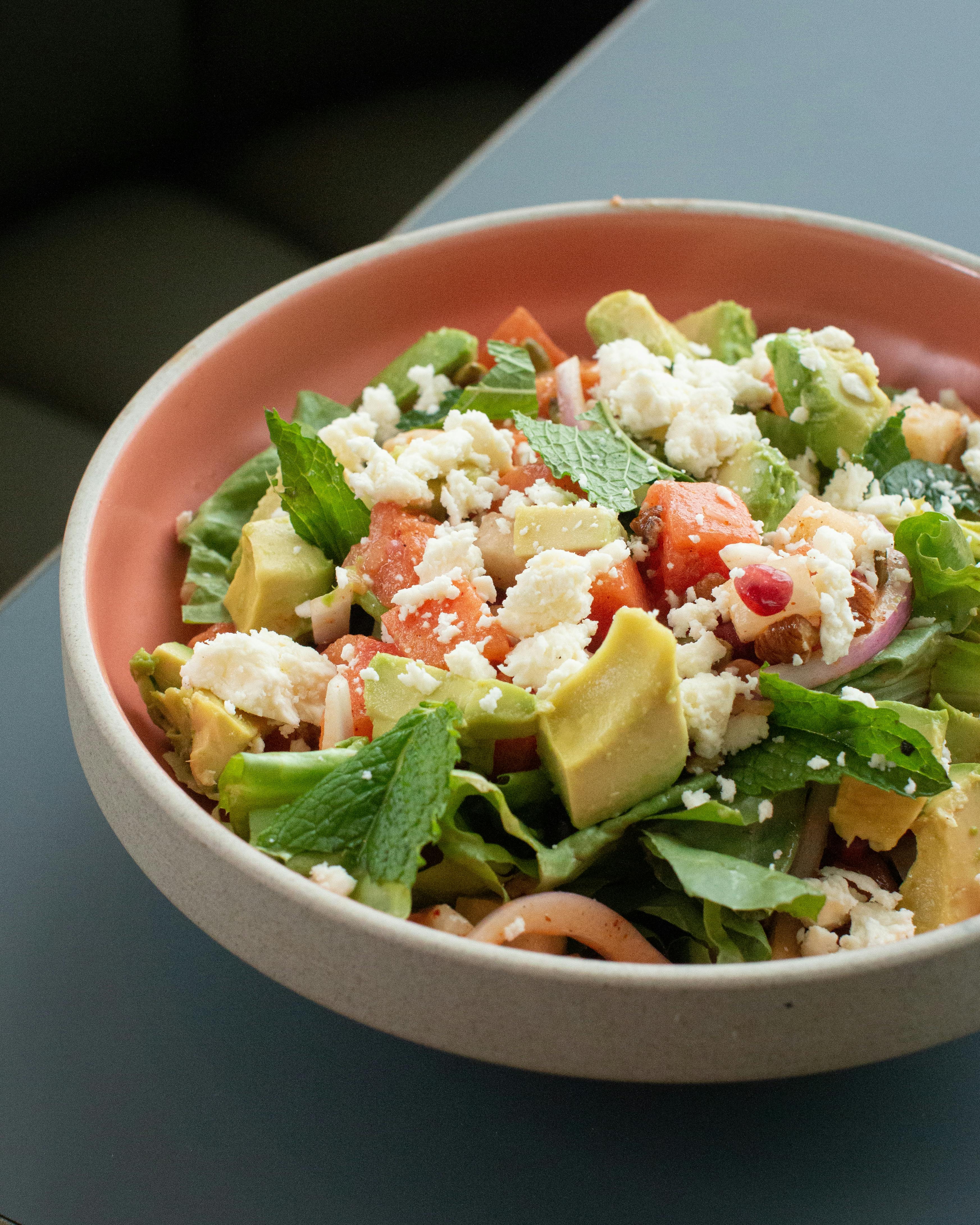 Ideal for sweltering days, the Watermelon salad cools with escarole, jicama, cubed watermelon and mint. Layered in, a wealth of add-ons — from red onion, avocado and queso fresco to pomegranate, pepitas and pecans -- settle under a drizzle of chili lime vinaigrette. Together, the ingredients provide the textural contrast you crave and make this salad anything but boring.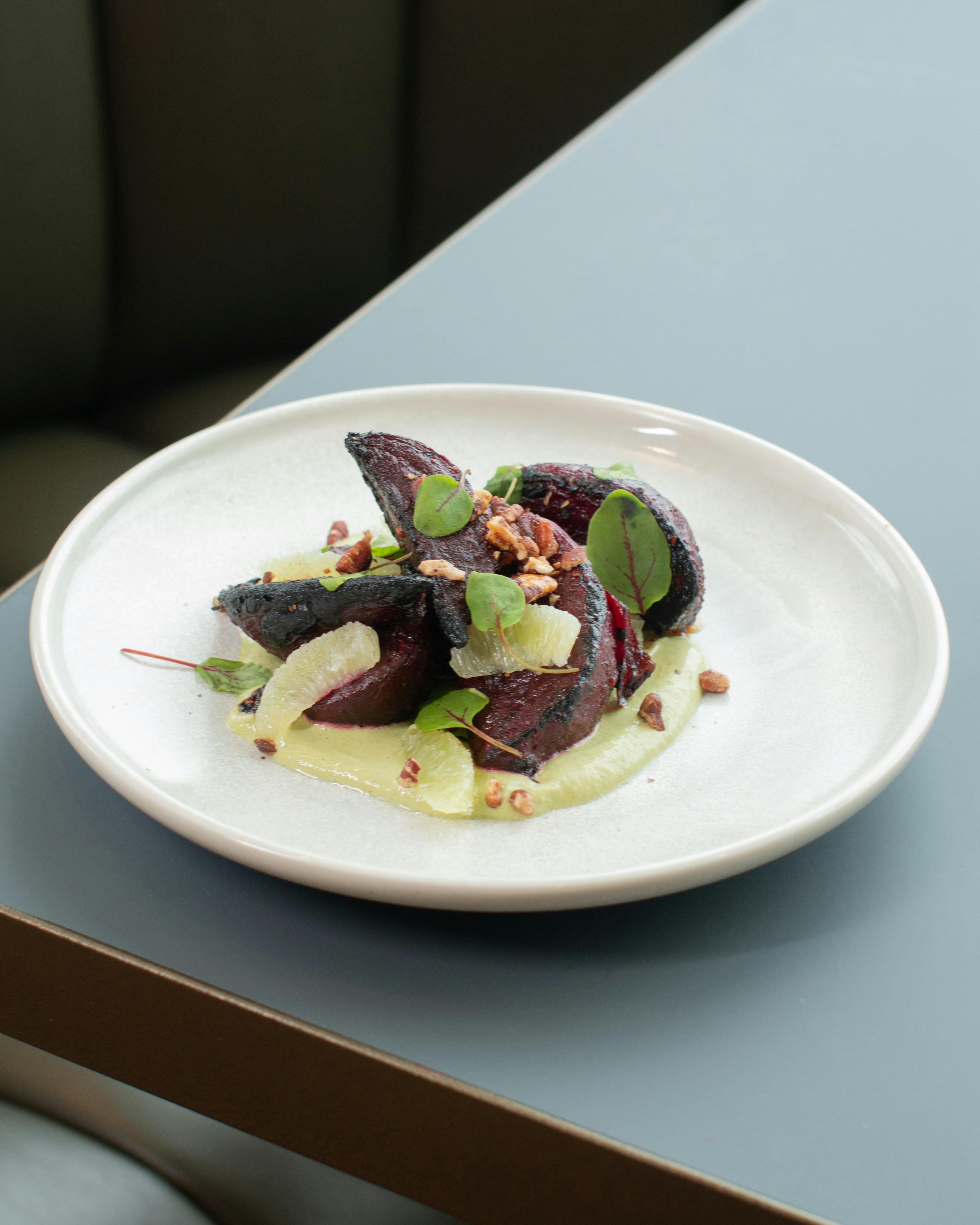 Other veg-forward starters are the team's Blackened Beets and Brussels Sprouts. Comfortable as shared appetizers alongside the bar's complex cocktails, these could also admirably stand as sides. A vegetable that's finally finding favour in city restaurants thanks to chefs willing to give it the attention it deserves, Brussels sprouts are having a moment. They're also sure to become a Roses Cocina fave. Delicate with tender cores, caramelized and glistening, the sprouts here are slicked in a lime, agave and chipotle glaze, then topped with peanuts and pomegranate. You've never experienced a veggie upgrade quite like this. For their part, red beets are roasted until yielding and piled abstractly. Served atop poblano crema, dusted with Tajín, and sprinkled with lime and pecans, this is a simple dish that shows off some newfound southern flair.
Favouring quality over quantity, the restaurant's list of mains is concise rather than encyclopedic. Dishes will vary with the seasons, showcasing "what Toronto and Canada has to offer from a culinary perspective," says Niman. Lobster is flown in daily from Nova Scotia for a Lobster Club made on house-made brioche. With brown butter, bacon, aioli, and a sprinkling of shredded iceberg (for crunch, perhaps for health), the sandwich makes a case for eating with abandon and enjoying every morsel.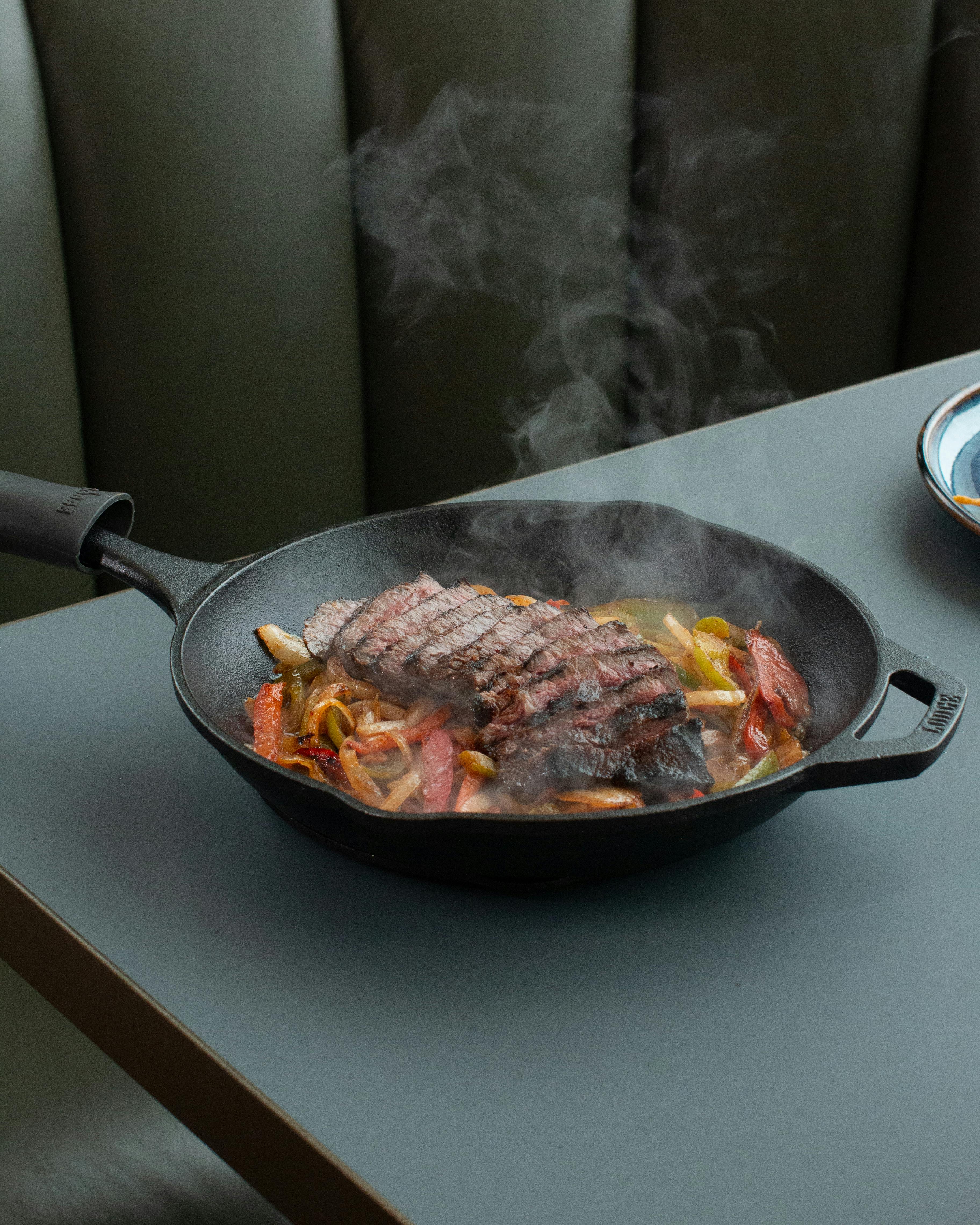 Traditionally Texan fajitas at Roses Cocina are upgraded with wagyu picanha steak. Served piping hot, atop sautéed peppers and onions, the meat comes with house-made tortillas, salsas, cheese and avocado crema. Big enough to share and requiring some assembly, the dish is arresting, interactive, supremely meaty, drippy, creamy and sure to turn heads as it makes its way to your table.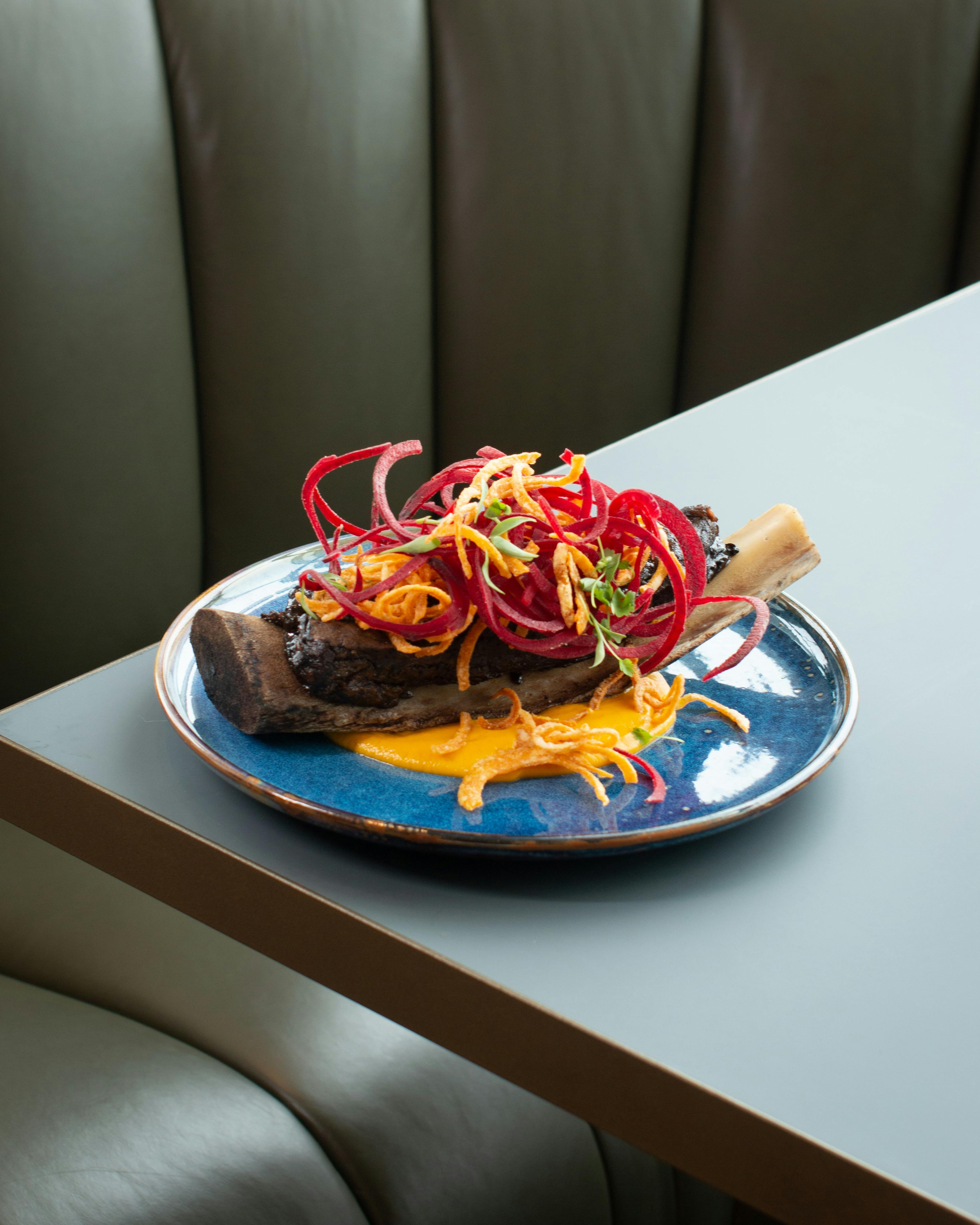 Another show-off, the kitchen's Beef Rib is stunning. Intended to stimulate guests' primeval cravings, the single, Flintstone-sized bone lies on a bed of puréed sweet potato and sports a jumble of spiralized veg. Cooked sous-vide for 16 hours, then brushed in a coffee and cocoa glaze, the meat collapses under the slightest brush from a fork. If the concept of Roses Cocina is to provide warmth, familiarity and comfort, this beef rib is the star of the show.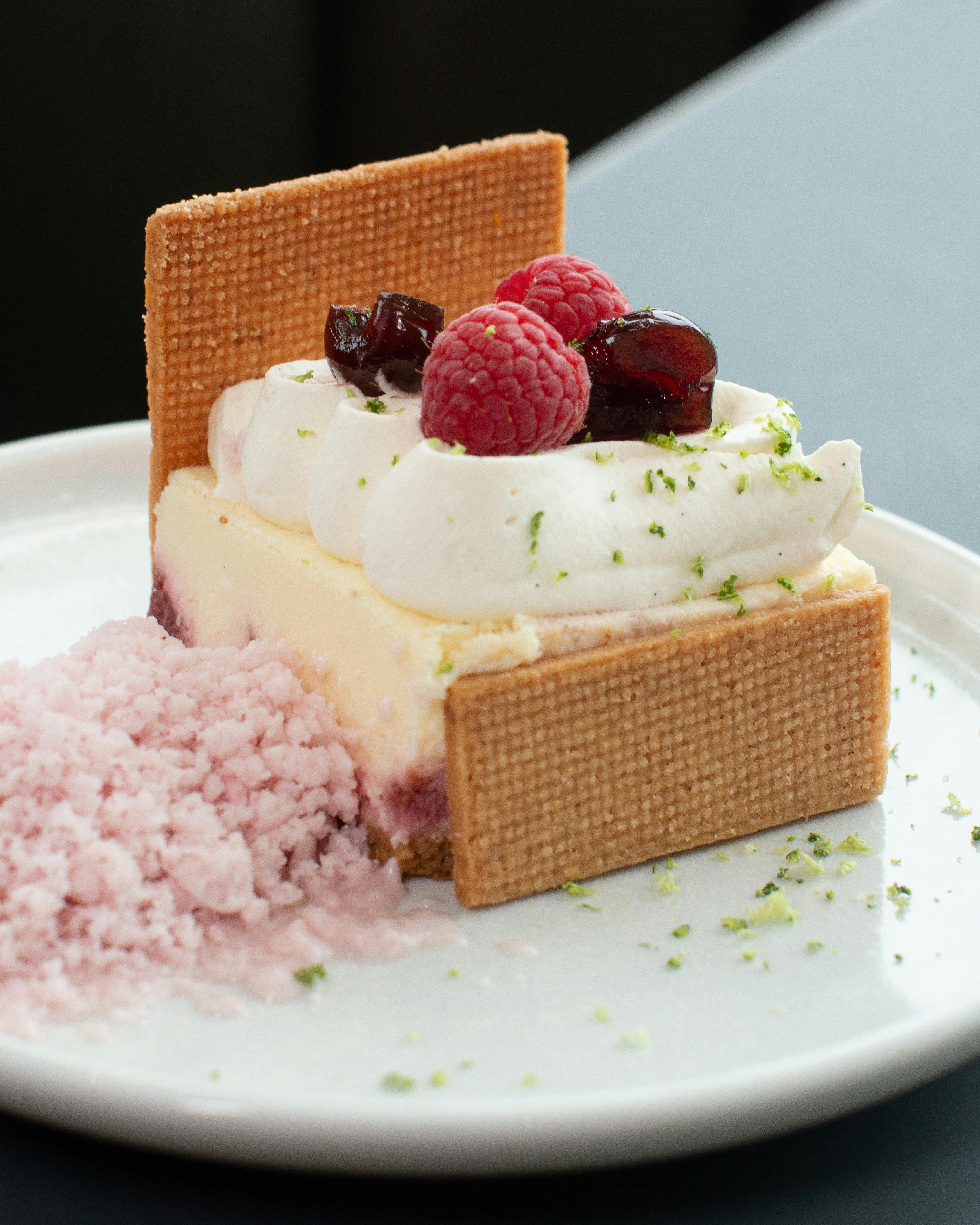 In the hands of a talented pro like pastry chef Jeroen van Helvoirt, the desserts at Roses Cocina are refined takes on homestyle classics. Instead of lemon meringue, Helvoirt makes Yuzu Meringue, exchanging the citrus and swapping the usual short-crust pastry for one with pretzels. As bright and inviting as the original, this tart has the type of swagger only a makeover can give. Modern, cool and fruity, Cherry Cheesecake with cherry-rose snow and house graham crust is a cute, cheery finish to the meal.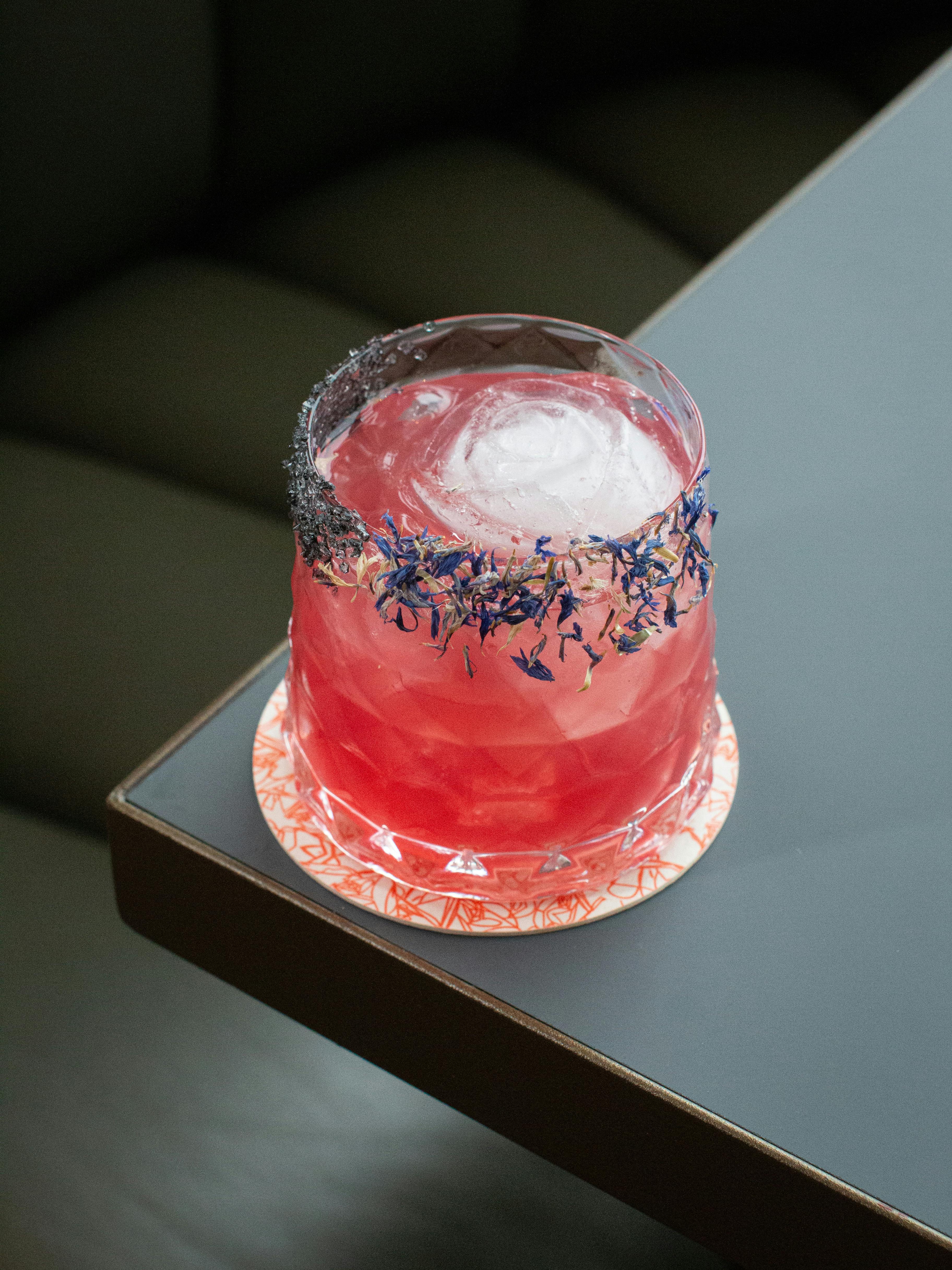 Beverage manager Ben Kingston pays as much attention to the cocktail program at Roses Cocina as the kitchen team does to the food. The goal is to keep things relatable while introducing guests to innovative infusions, flavours, blends and ideas that will thrill. Inspired by a classic margarita, the Roses Signature is a must-sip that's more tart and tangy than syrupy, despite some sugary additions. The drink combines yogurt-infused Casamigos Blanco, crème de cassis, salted vanilla agave, and lime juice, with a rimmer made of black cumin, Persian lime and cornflower. Garnished with a rose-shaped ice cube, this is the drink that's already beckoning everyone to the party.
Beyond mixed bevvies, the bar also offers a compact wine list featuring mostly North American bottles. Kingston also hopes to grow the restaurant's collection of tequilas and mezcals as the months' progress, eventually offering tasting flights of notable bottles.
"Everyone enjoys eating quintessential comfort food," says Niman. Polished, fresh, laced with subtle spice, this is comfort food seen through the team's particular Tex-Mex lens. Think you don't like Tex-Mex? Roses Cocina is here to prove you wrong.