Coming up on its 10th anniversary, The Wren, a laid-back and much-loved neighbourhood pub on the Danforth, offers living, thriving, edible and drinkable proof of the adage, "If at first you don't succeed… open a bar."
Dennis Kimeda spent most of his 20s playing guitar and singing in a local band while paying for his rock 'n' roll lifestyle by working in restaurants. Having failed to grasp fame and fortune, by age 30, he realized that he wanted other things. Such as a family. And a career. He lucked out – first finding a wife, then a job as an advertising copywriter. "The only problem," he admits. "Is that I wasn't so good at copywriting; I kept getting fired."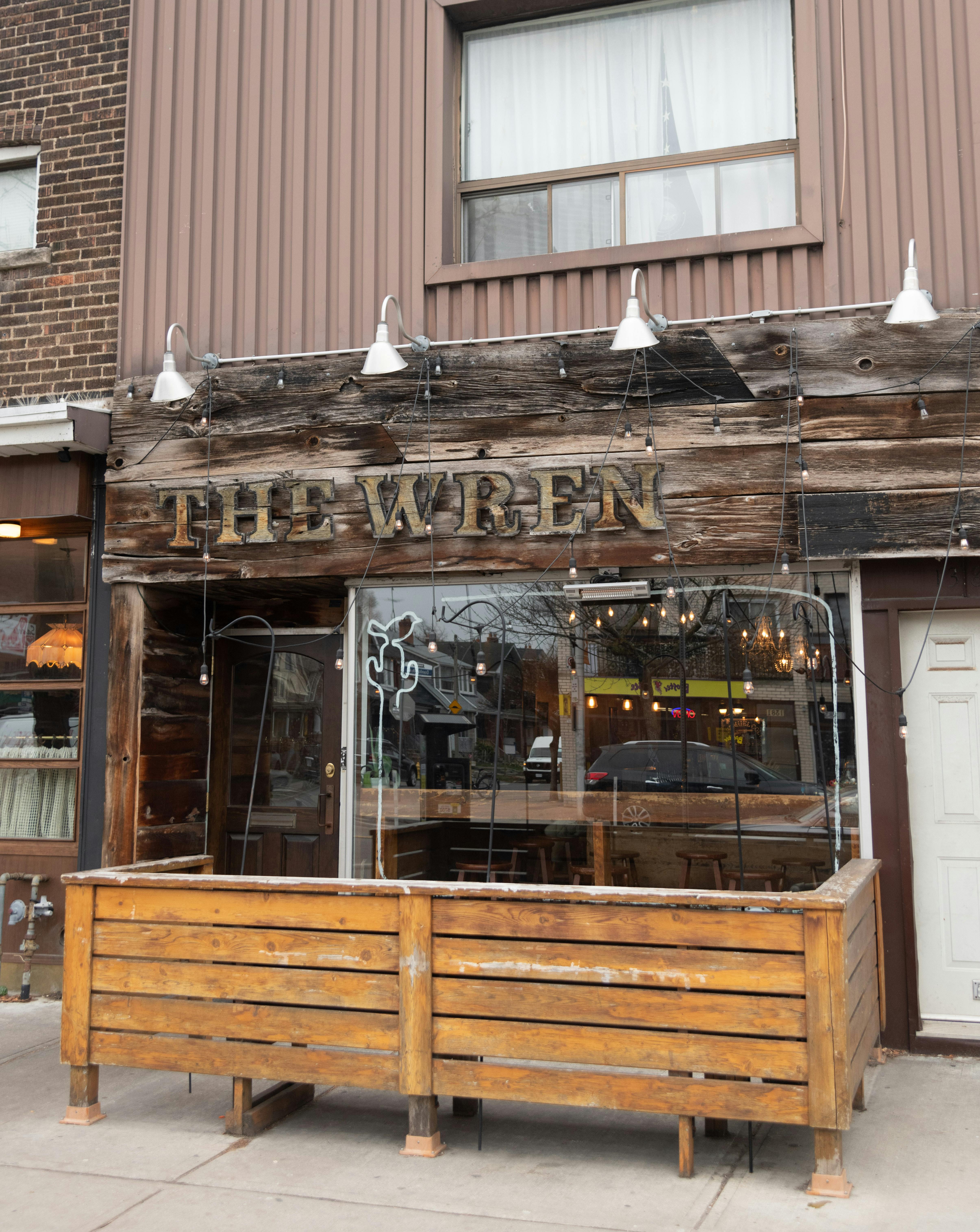 After losing yet one more job, Kimeda was living in a recently purchased house that was in desperate need of renovation. Without money to outsource the work, but with loads of spare time, Kimeda taught himself carpentry. Once he'd successfully renovated – and flipped – the house, he needed a new carpentry challenge. So he and his wife, Rhonda Wade-Kimeda, decided to invest in a neighbourhood restaurant/bar.
The couple found the ideal space on Danforth, just east of Greenwood. At the time, there wasn't a lot happening along that stretch. In fact, the space that became The Wren was occupied by a "Tim Burton-ish" hair salon at the front and a meat locker in the back. As a renovator, Kimeda had his work cut out for him. However, demolition had its rewards; in addition to unearthing coveted exposed brick behind the plaster walls, Kimeda uncovered a veritable Pop Art treasure: a giant Coca-Cola sign painted onto a brick wall – now repurposed as a vintage mural.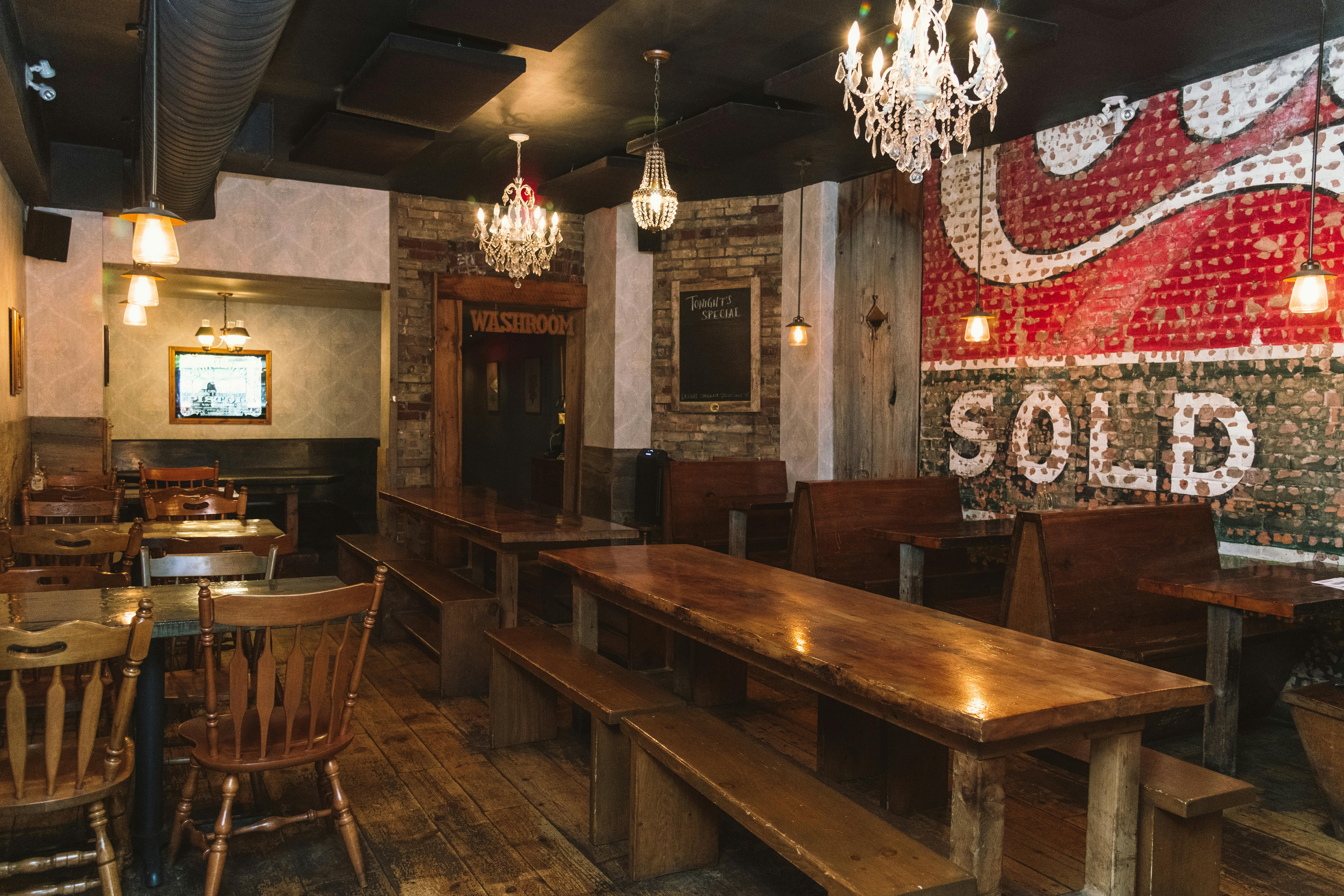 Also recycled are the glossy barn boards that Kimeda used to build the pub's long communal tables. Rhonda grew up in Peterborough, and, one night, her father called from a bar. He had overheard the fire chief planning to burn down a decrepit barn and intervened to save the wood for his son-in-law. Kimeda also lucked out in finding local pine with which he crafted the benches and booths that hug the walls.
The Wren doesn't stint on wood. Above the bar hangs a giant Stagecoach-worthy wagon wheel chandelier. And you can almost hear spurs clanking across the weathered floor planks. When asked about the bar's resemblance to an old-style saloon, Kimeda cops to having watched too many Westerns as a kid.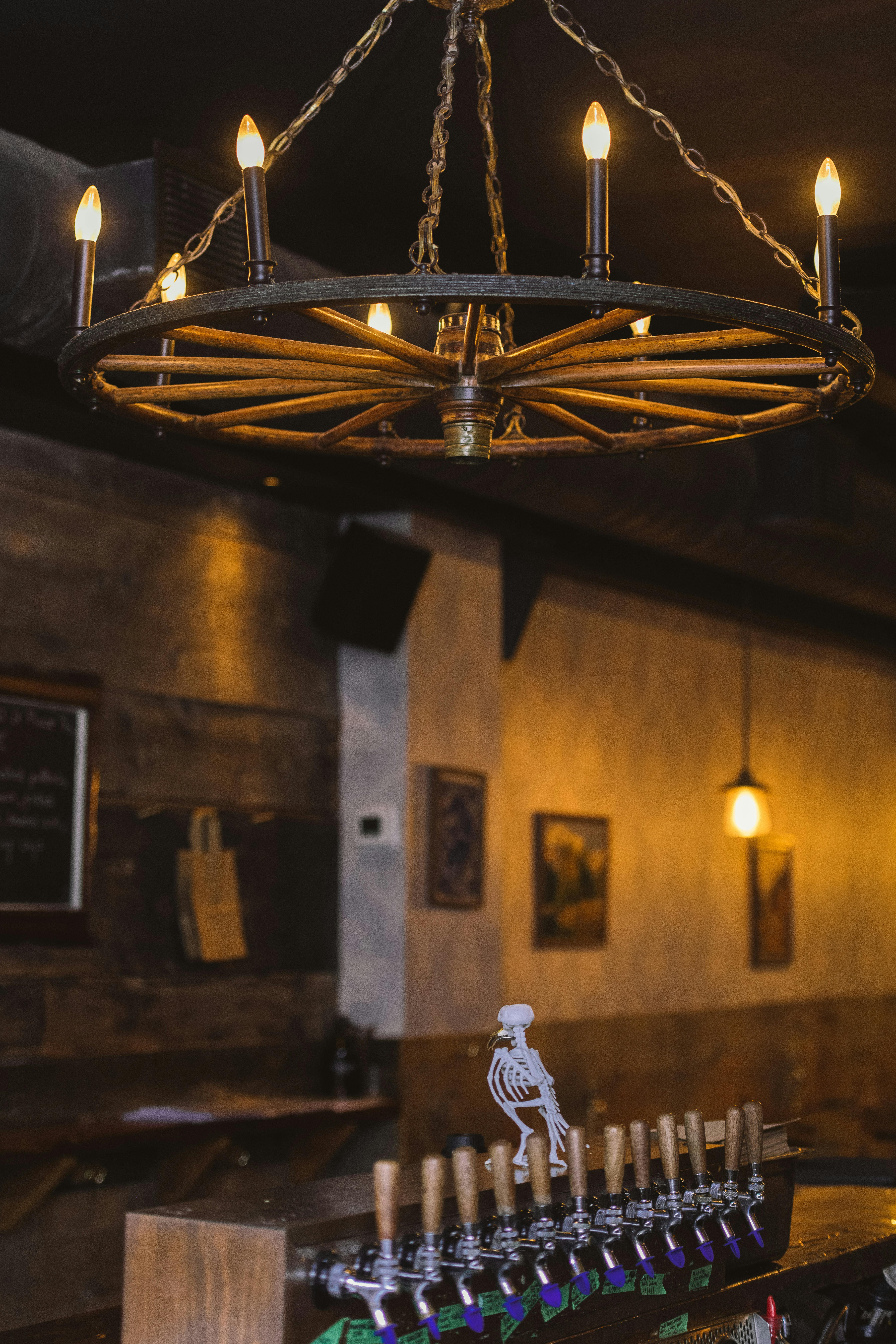 "Although I grew up in Mississauga, my wife has some country in her," explains Kimeda. "She wanted The Wren to be the kind of place where you can spill your beer on the floor and it's no big deal."
Despite the open invitation, you wouldn't want to spill any of The Wren's beer. From its inception, Kimeda has been an avid supporter and purveyor of local craft beer, which was just beginning to come into its own when the bar opened. In the neighbourhood alone are a trio of recognized breweries: Muddy York, Left Field and Godspeed, all of whose brews are on tap.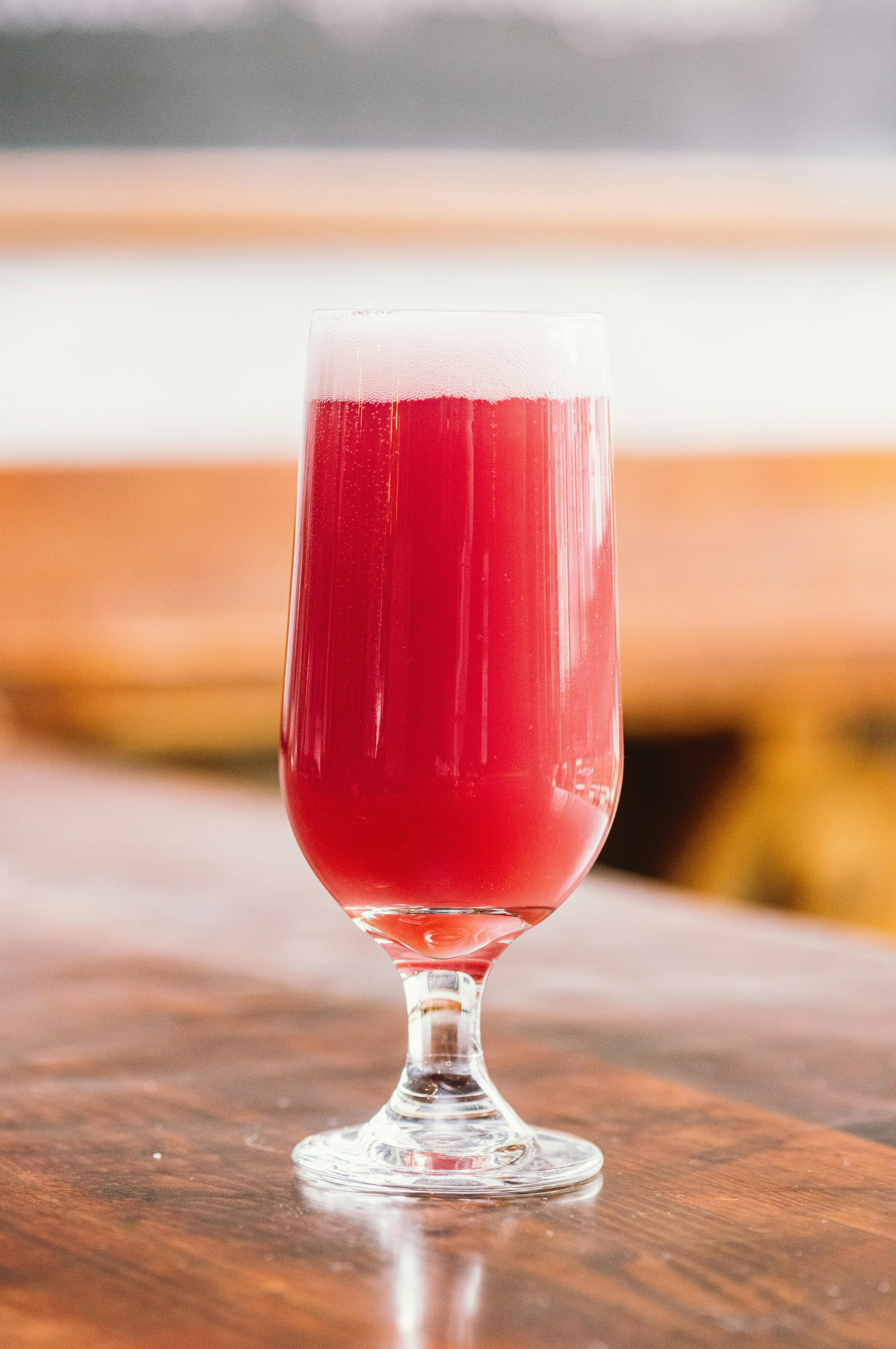 In keeping with its saloon vibe, there's a robust selection of whiskeys, including some fine Japanese bottles, along with some bourbons and scotches. And in solidarity with The Wood Owl, a wine bar that Kimeda recently opened next door, there's a tight, but creative wine list, gravitating towards sustainable, organic, often natural vintages from small producers. 
"Our average glass is definitely a few bucks cheaper than your average wine bar," confesses Kimeda. "The Wren is supposed to be cheap and cheerful. The idea is that you can come every week and not break the bank."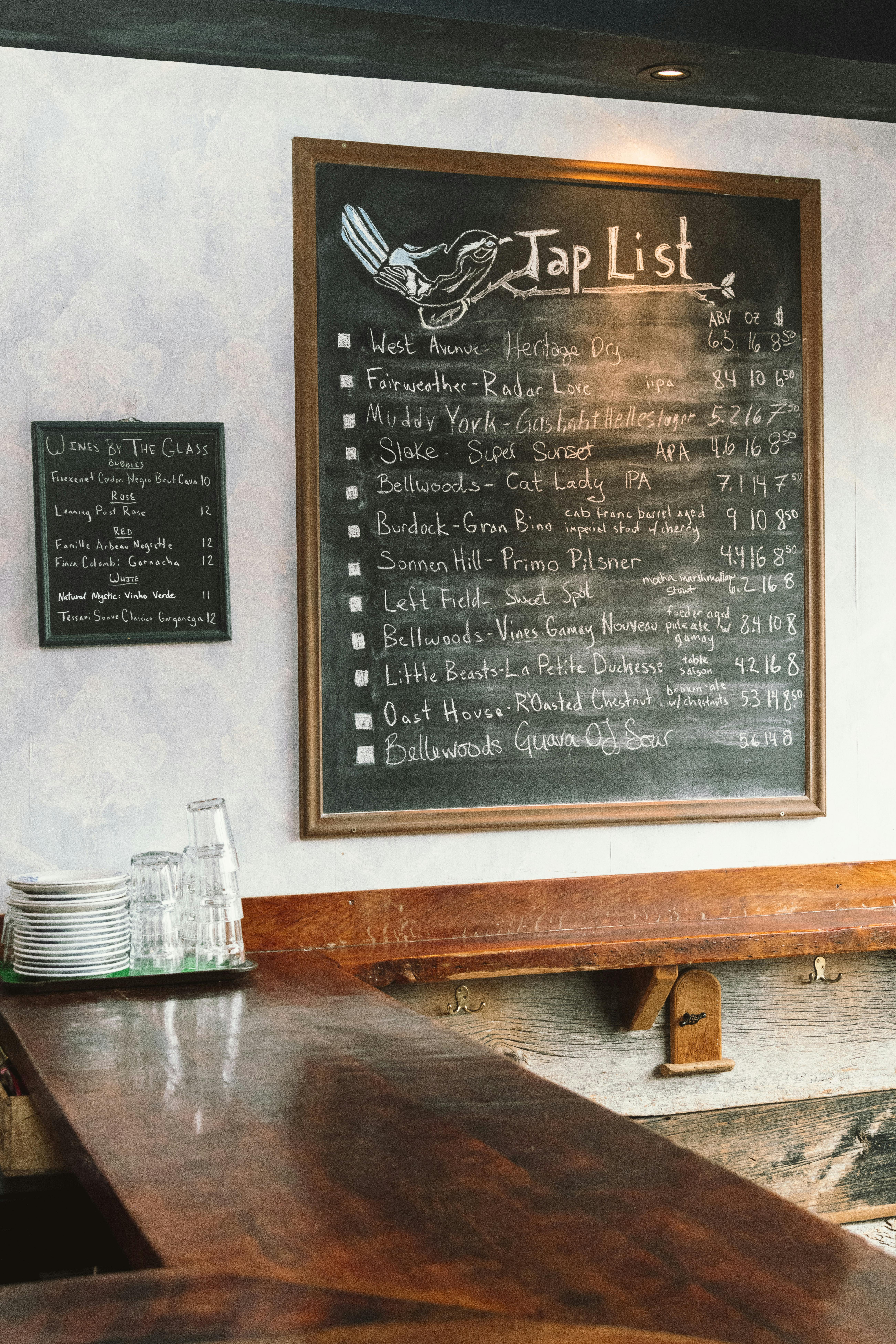 The cheap-and-cheerful, spill-your-beer-on-the-floor ethos has guaranteed a faithful following of neighbourhood regulars – which was the original plan.
"It's a very friendly, welcoming, energetic vibe here. There are so many locals and most of the staff have been here for so long," says Kimeda. "People turn the place into whatever works for them. For some people, it's their restaurant; for other's it's their bar."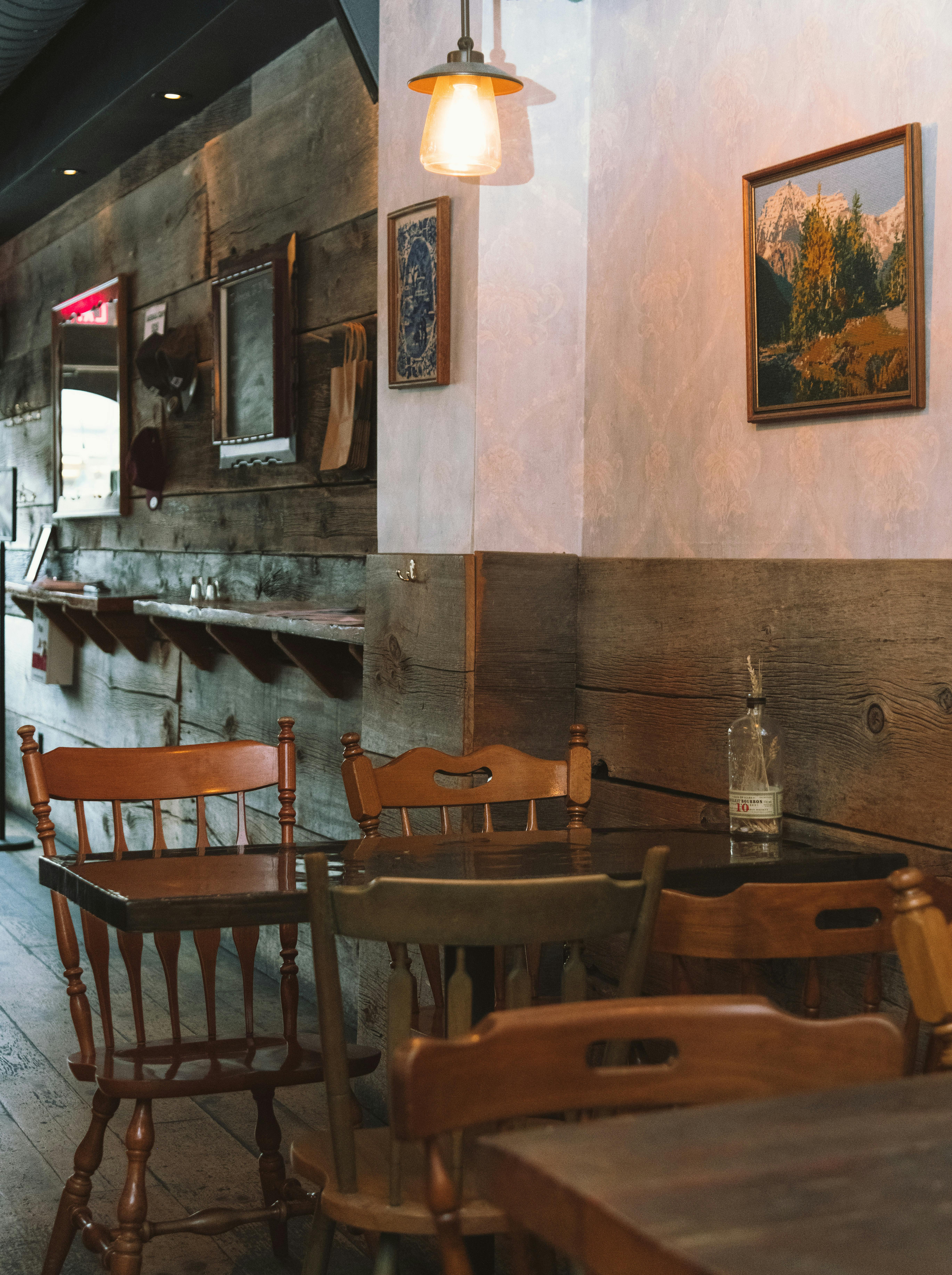 Amid this anything-goes philosophy, one thing Kimeda is stringent about is having fun. In the past, this translated into blend-offs in which staff, beer reps, and patrons all joined forces to see who could make (and drink) the best (or "least disgusting") blend of three beers. Inspired by an Irish tradition, the bar also hosted annual Wren Days, in which staff and regulars took part in talent shows and competitions while getting smashed (those who wore a wren – or any bird – on their clothing or body, received free beers).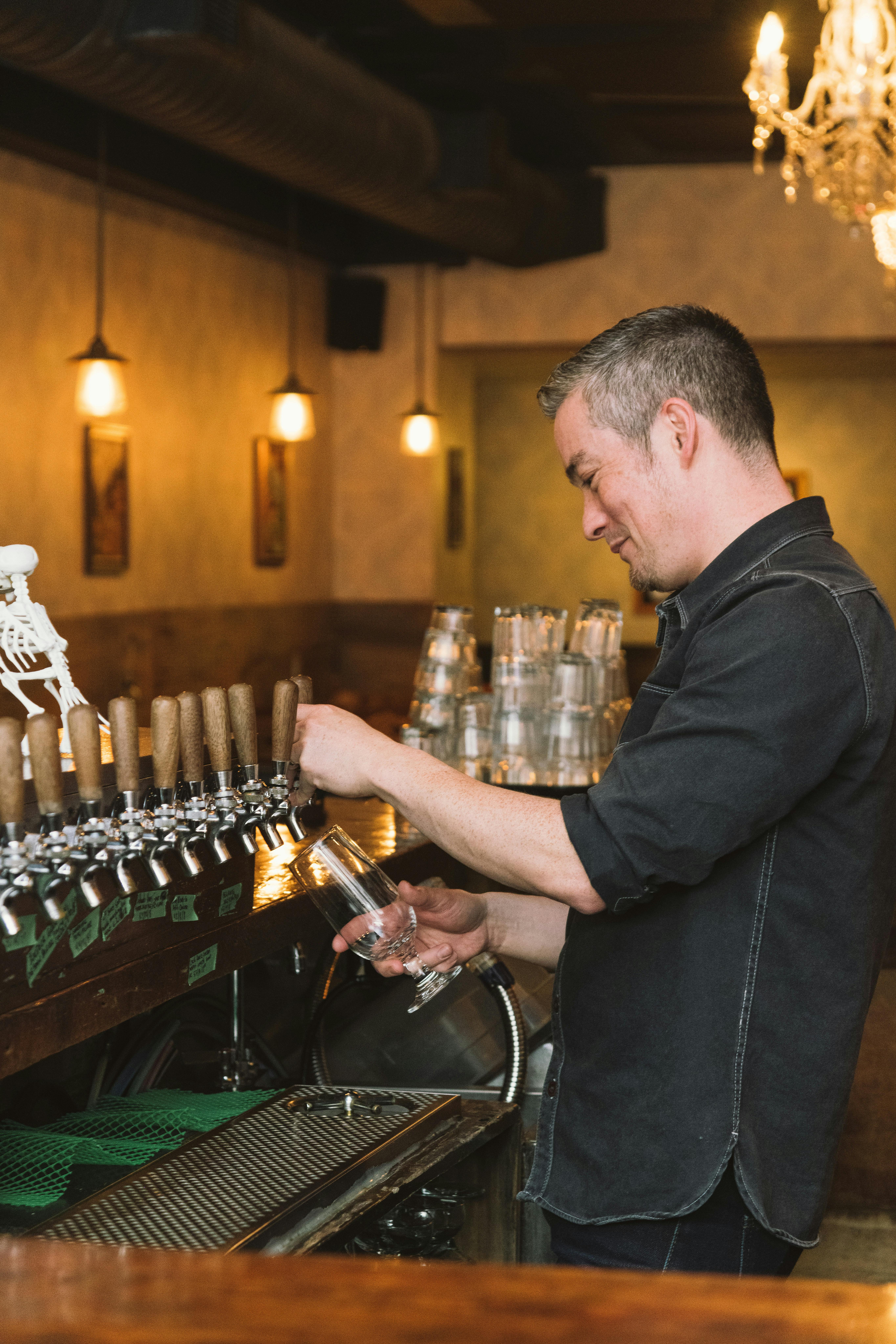 Fun also defines The Wren's approach to food, which refuses to adhere to a specific type of cuisine, influence or flavour profile. Instead, chefs are given free rein to dream up creative pub fare with an emphasis on interesting flavours that pack a punch. The only set-in-stone rule is that there must be a daily special every day – and it must be new, i.e. original. Specials that prove particularly popular earn themselves a place on the fixed menu. 
"It's a great way to try out new dishes," declares Kimeda. "Even though it's a lot of work, once we committed to it – and started Instagramming it – we stuck with the concept and have been doing it every day for 10 years. I always tell the chefs, if you're out of juice or hungover, don't feel bad about re-using a special. But they insist on coming up with something original every day."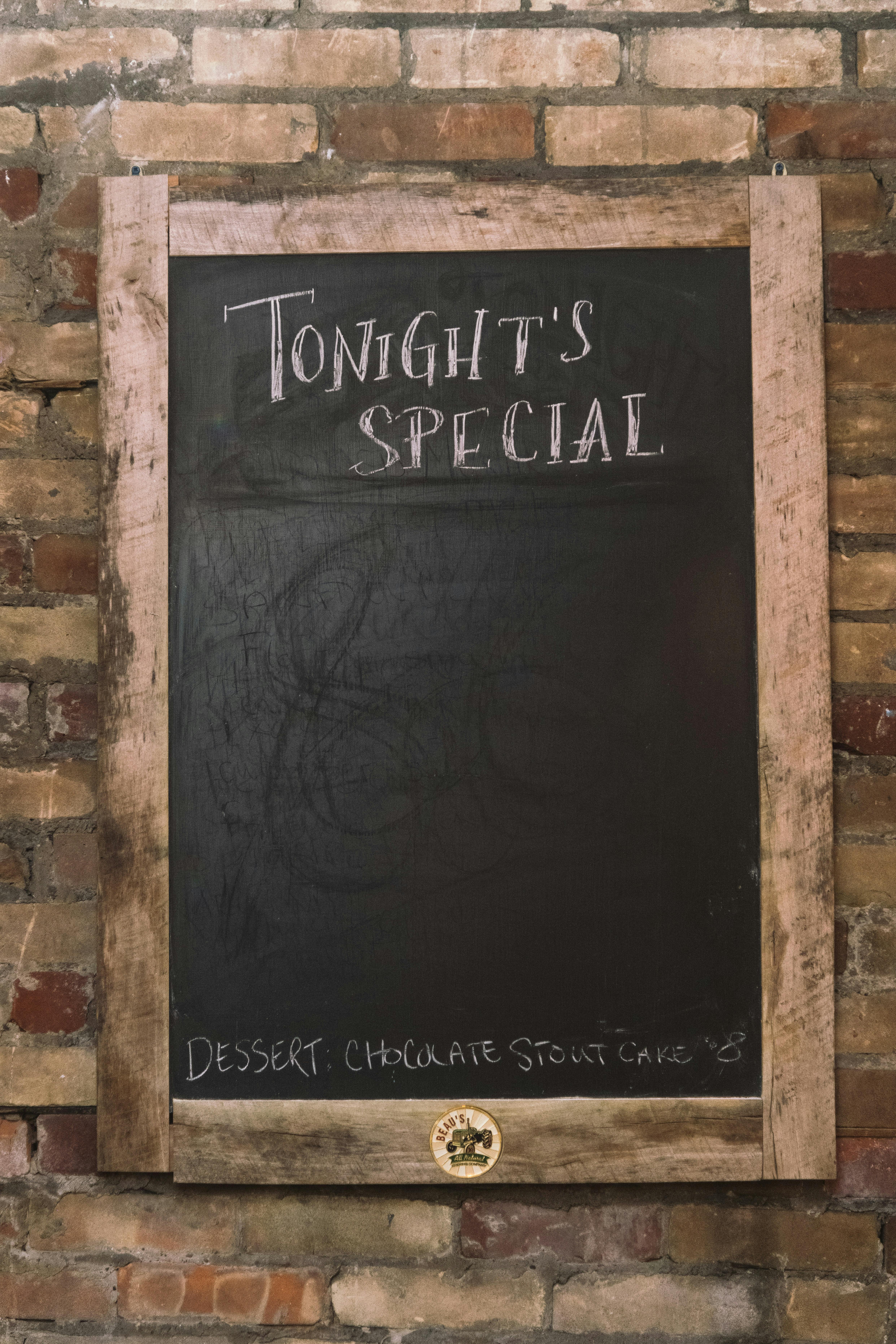 To funnel the kitchen's creativity, each day of the week has a different special. Monday is devoted to burgers. Tuesday is vegetarian. Wednesday is fried chicken sandwich day. While Thursday is wide open, Friday focuses on fish and seafood. Weekend offerings are given carte blanche, but veer towards "more roasty and less sandwichy" dinner fare such as briskets and rib platters. 
Head chef Dan Ross loves the daily challenge of coming up with new dishes. Ross began his career at The Wren, in 2012, starting as a regular patron who then worked his way up from dishwasher through assistant chef and sous-chef to his present role.
Ross admits that that menu "is a big mishmash of things I've learned and of all the chefs I've worked with. He gives particular credit to his predecessors, Jake Taylor, whose Guatemalan heritage left a permanent Latin American imprint on The Wren's food, and Tabitha Cranney (now head chef at The Wood Owl), who, among other ingredients, introduced Ross to harissa.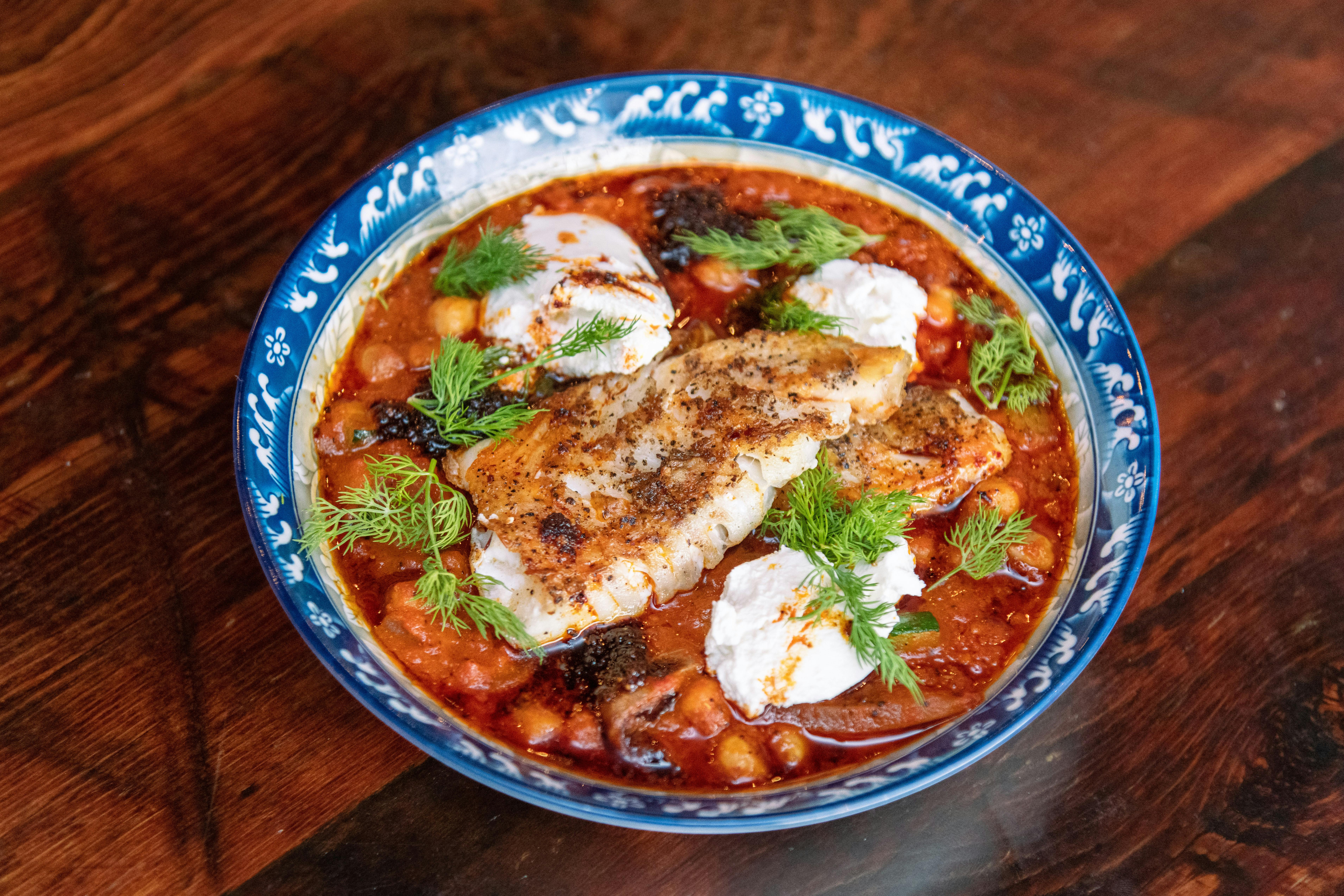 This fiery North African chili paste is the inspiration for a dish dubbed Haddock & Harissa. It features a seared haddock filet, the outside singed to a delicate crisp, the interior succulent. Together with sauteed chickpeas, zucchini, and onions, the fish is plunged into a richly pungent, scarlet broth of spicy tomatoes and red peppers. Topped with chili oil, creamy yogurt and some dill fronds, the stew's complex play of colours and flavours are as varied, and heady, as a Marrakech souk.
The Wren's current kitchen crew is also a font of creativity. Ross recalls how one cook, Tyler was constantly "on my case to try pickle-brined chicken. I personally love dill a lot, so I decided to use it to the maximum of its potential."
The resulting Kind of a Big Dill Chicken Sandwich truly takes dill to the max. In addition to the fried chicken, moist and juicy after an overnight stint in pickle brine, the sandwich is tricked out with pickled jalapeño remoulade, spicy dill pickle seasoning, sweet pickles and dill fronds. Unsurprisingly, it smells as divinely dilly as it tastes.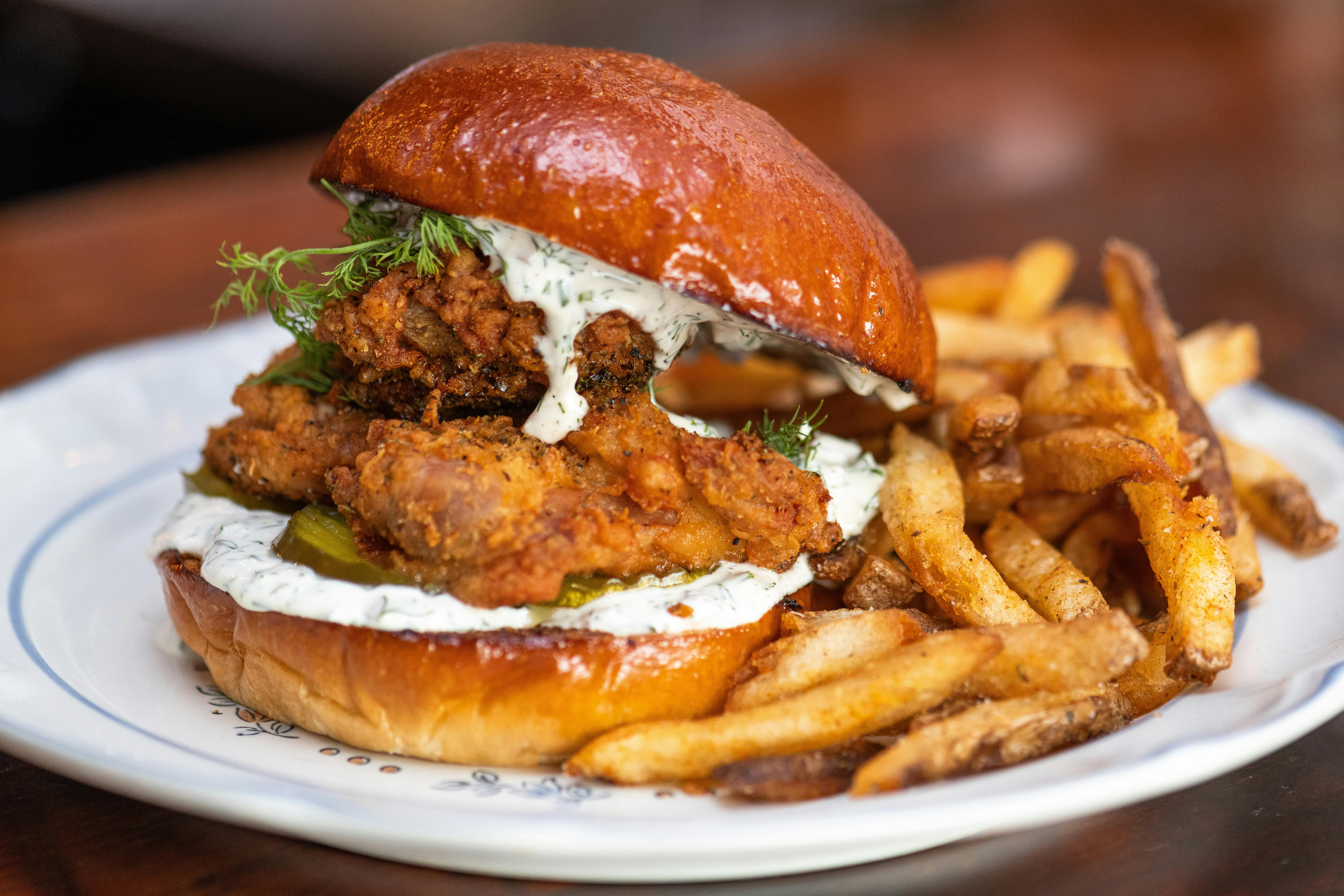 The story of the sandwich's creation is typical in that all Ross's dishes have some backstory. "I'm a sucker for synergy," confesses Ross. "I love it when the food ties into something else." Current examples of such synergy have seen him tapping into the Indonesian background of his sous-chef, Dwayne, with consequences that range from Indo-Style Sticky Ribs to the Indonesia If It Please Ya Burger, featuring smashed patties garnished with peanut satay sauce, pickled cucumber salad, sambal aioli, fried egg, and shrimp chips.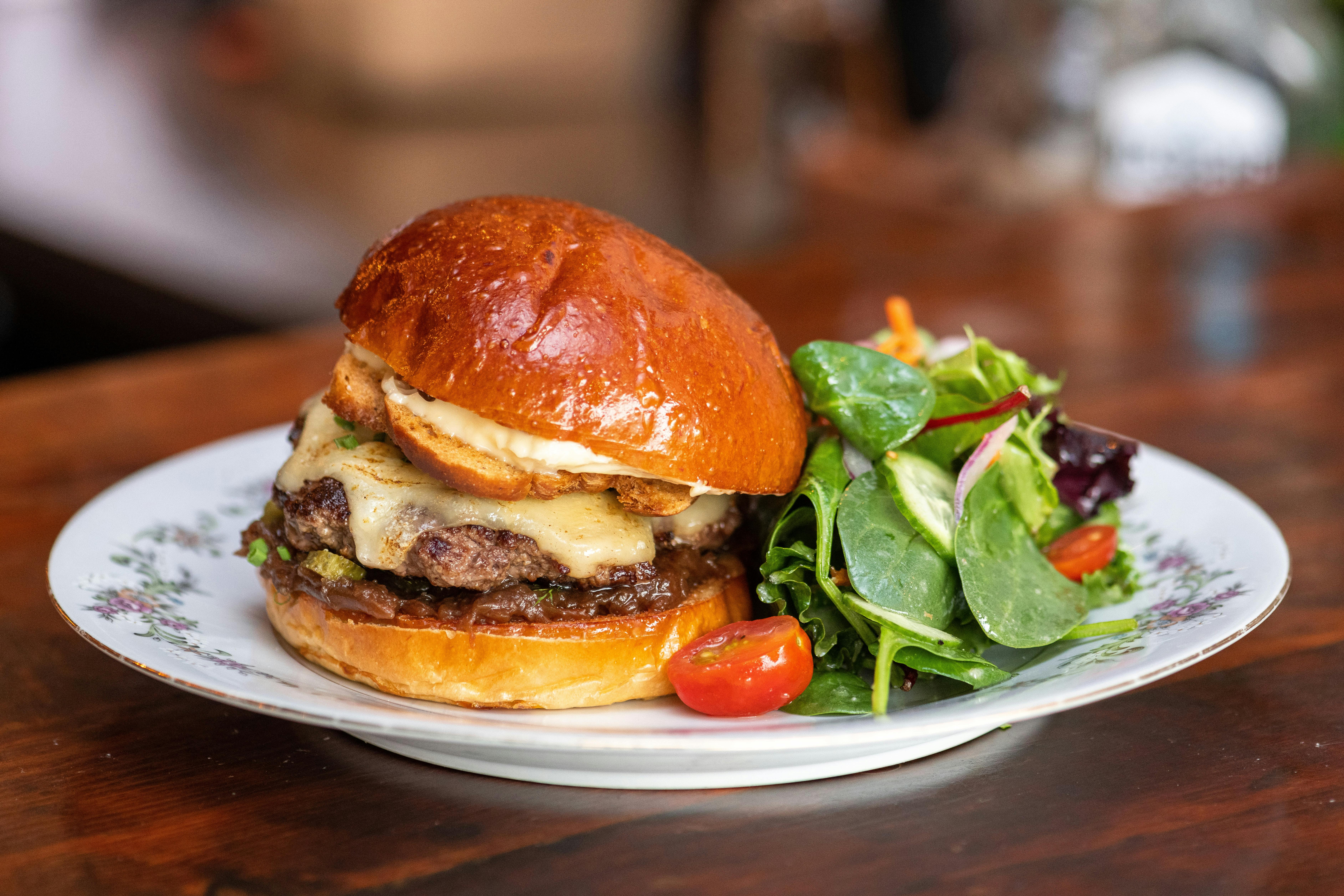 More of a "staple burger," the French Onion Burger taps into the classic French influences Ross picked up while attending culinary school in Ottawa. A flattop seared patty is coated in a melty layer of Swiss cheese and then generously slathered with a gleaming heap of onions braised in beef stock and red wine. Rounding out the condiments are roasted garlic & Grana Padano aioli, toasted croutons, cornichons and chives.
"In the kitchen, we all try to have a lot of fun," emphasizes Ross. "It's Dennis' mantra, and I try to put it forward in the food."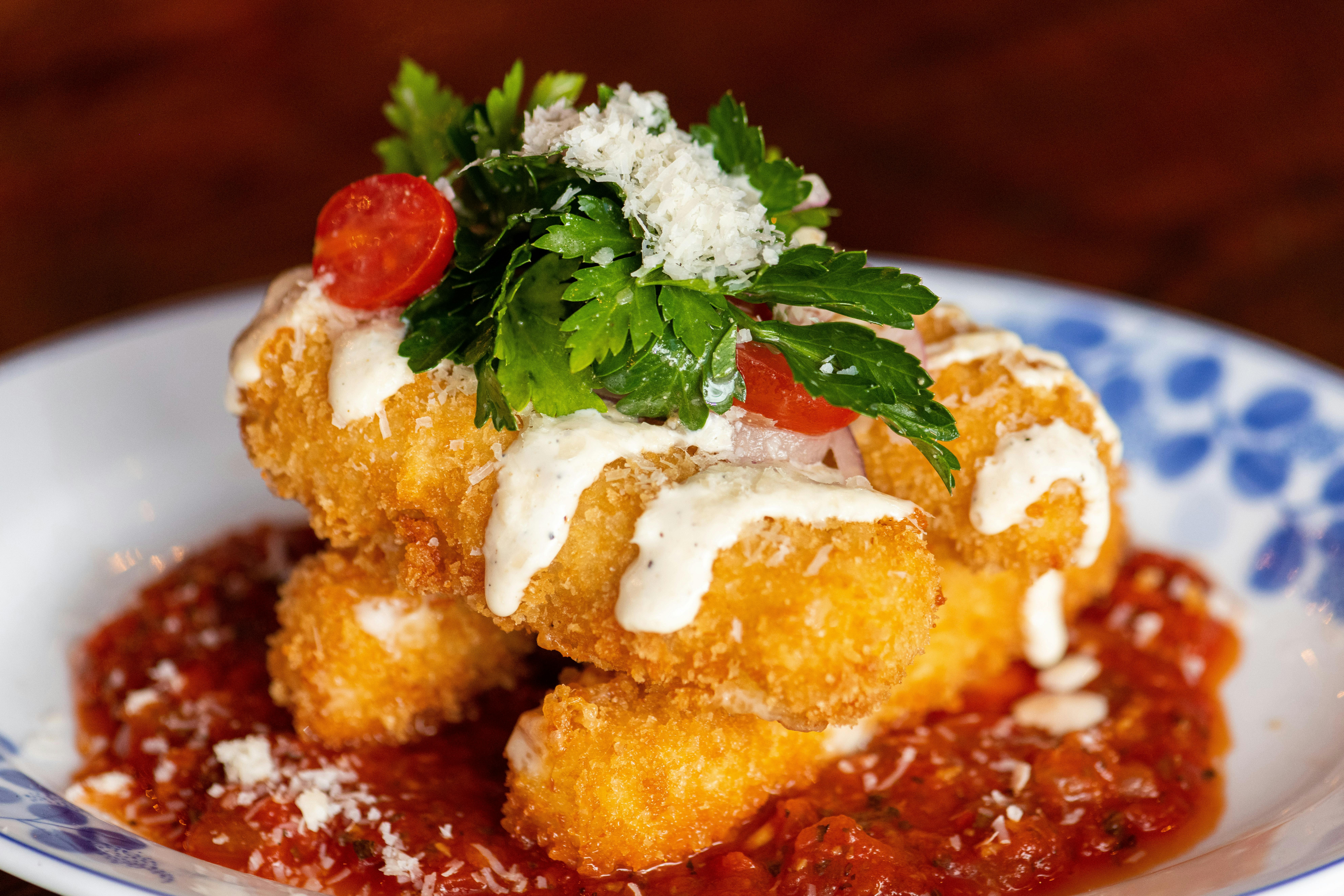 A particularly fun case in point are the Mama Maglione Mozza Styx, named in homage of the staff's binge-TV favourite, Brooklyn Nine-Nine. Coated in crispy panko, dusted with Parm and parsley, and gassed up with a tangy marinara sauce, the chewy, cheesy sticks were born during Covid patio season, when Ross want to create a happy-inducing appetizer.
"There's nothing more cheesy, literally and figuratively, than mozzarella sticks," chuckles Ross. They're goofy and fun and the night I put them on special I couldn't wipe the smile off my face. That's why they're on the menu." 
"Sometimes something just makes Dan laugh and that's enough," confirms Kimeda. He adds that simply naming each dish is an often hilarious bonding experience in itself, with brainstorming sessions that sift through punny alliterations, offbeat references and in-jokes that the staff eventually shares with The Wren's regulars.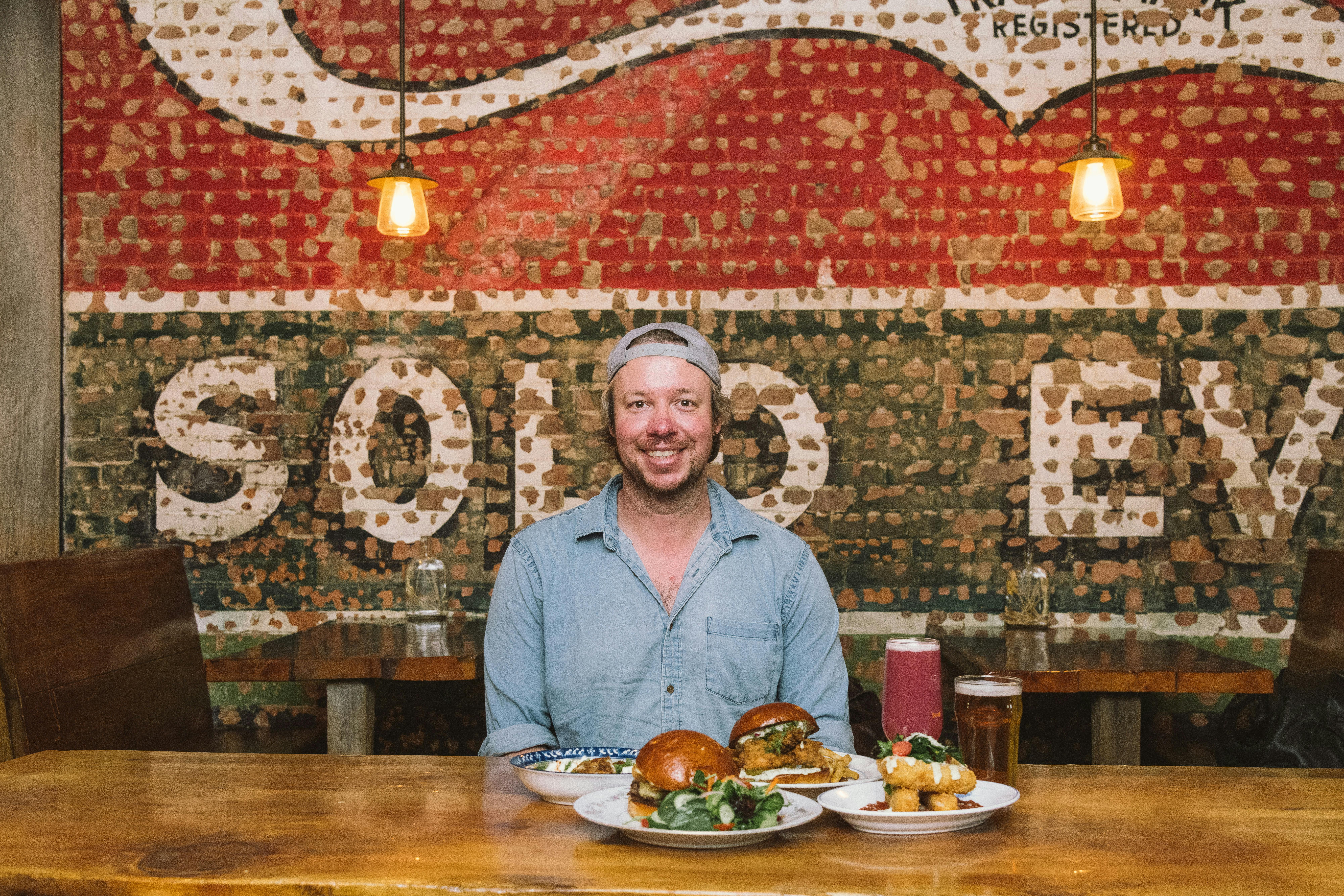 "I think that's what a lot of The Wren's about," sums up Ross, beaming as he sets a plate of Mozza Styx down on the table. "It doesn't matter what we're cooking as long as it's delicious and everyone is having a good time."