Thindi Cafe is taking Indian street food to a whole new level by offering elevated classic food vendor snacks.
Founded by Abhilash and Anuja two years after their move to Toronto from New York City, Thindi gets its name from the word "snacks" in Kannada, the official language of the state Karnataka where Abhilash is from.
The Space: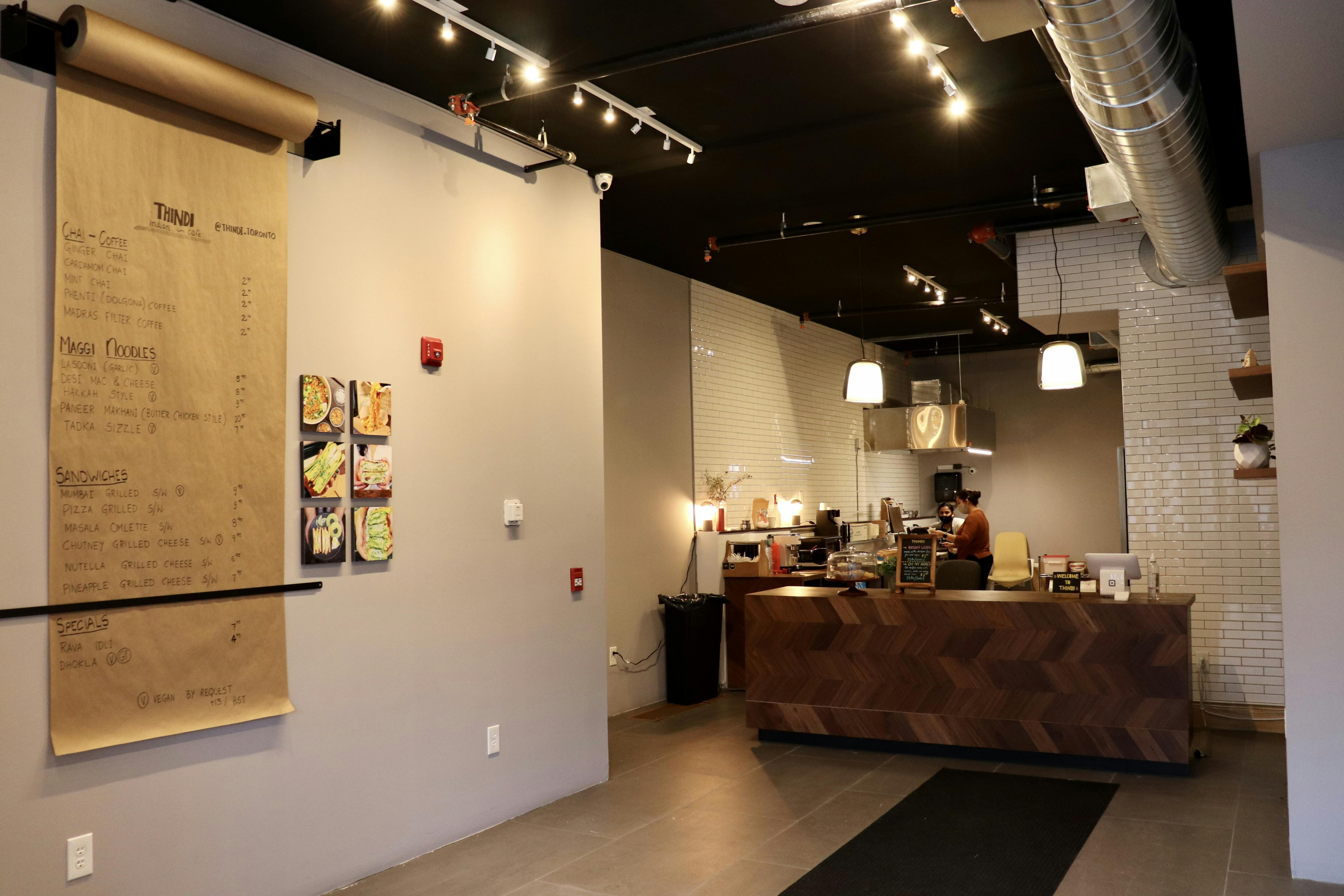 The business started off at food festivals and a ghost kitchen in Dovercourt in February of 2019 before opening up at World Food Market that summer. Their food stall became a huge hit, which eventually led them to open this second brick-and-mortar location near College and Bathurst.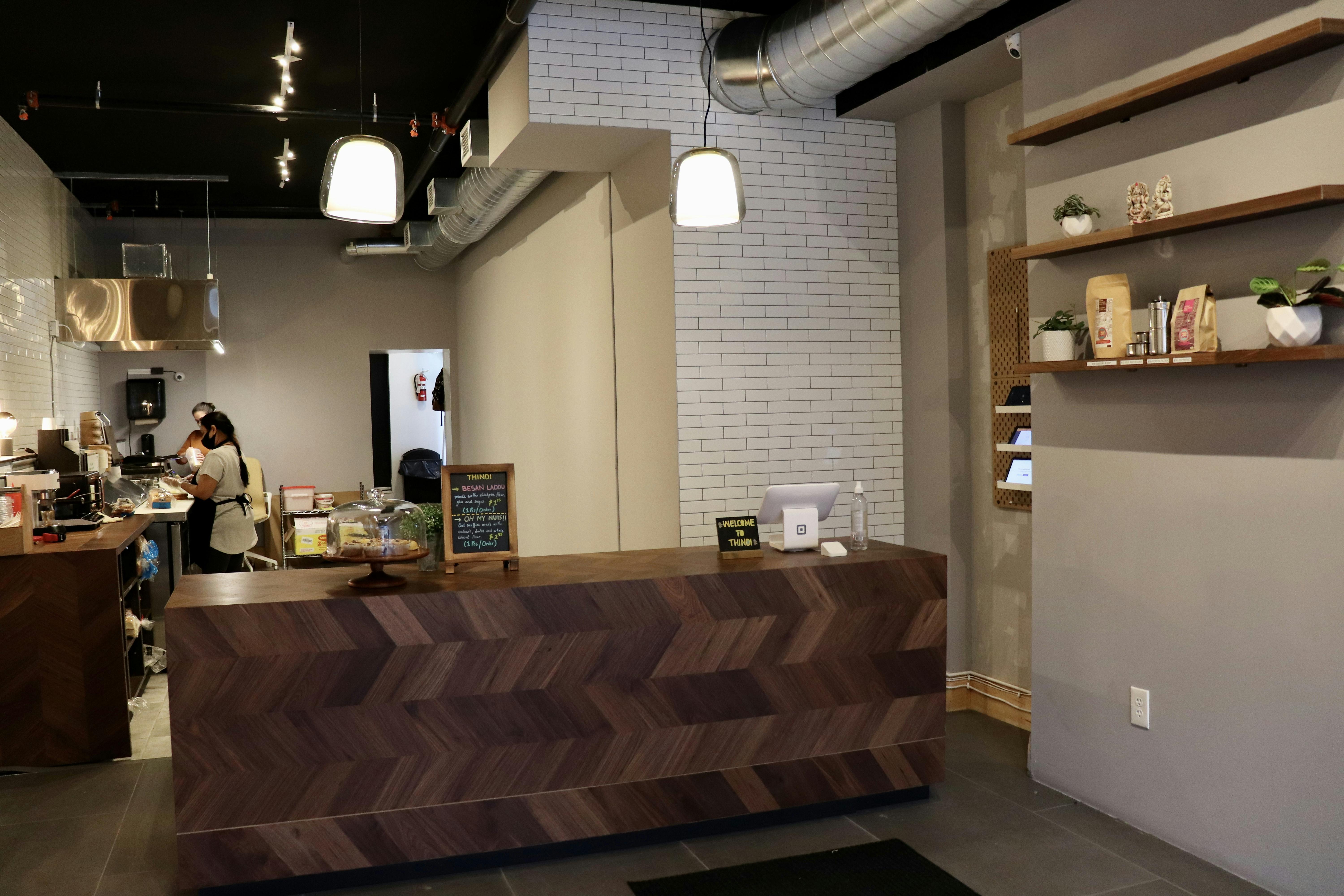 The husband and wife duo was able to accomplish all this while carrying on with the day jobs that they still hold to this day. Anuja is a brand marketing specialist, while Abhilash is a product manager in IT and part-time taste tester for Anuja's recipes.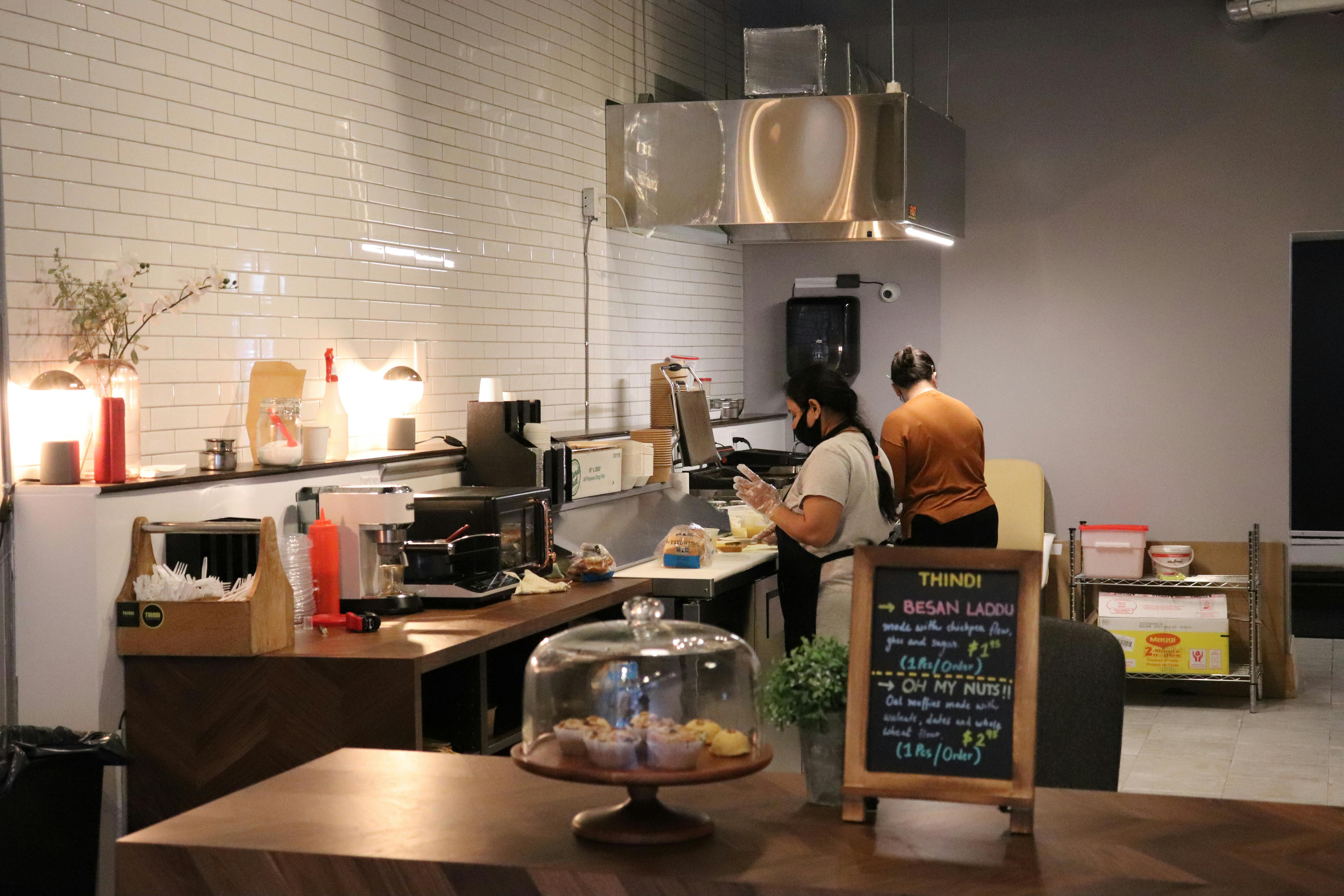 Like street vendors, the cafe has an open kitchen design that allows you to watch your food being prepared right before your eyes. The place is spacious and can seat up to thirty people once tables are put in place for dine-in.
The Food:
The menu is similar to the one at World Food Market but with a couple more offerings. Most of their items are vegetarian, with vegan options available by request.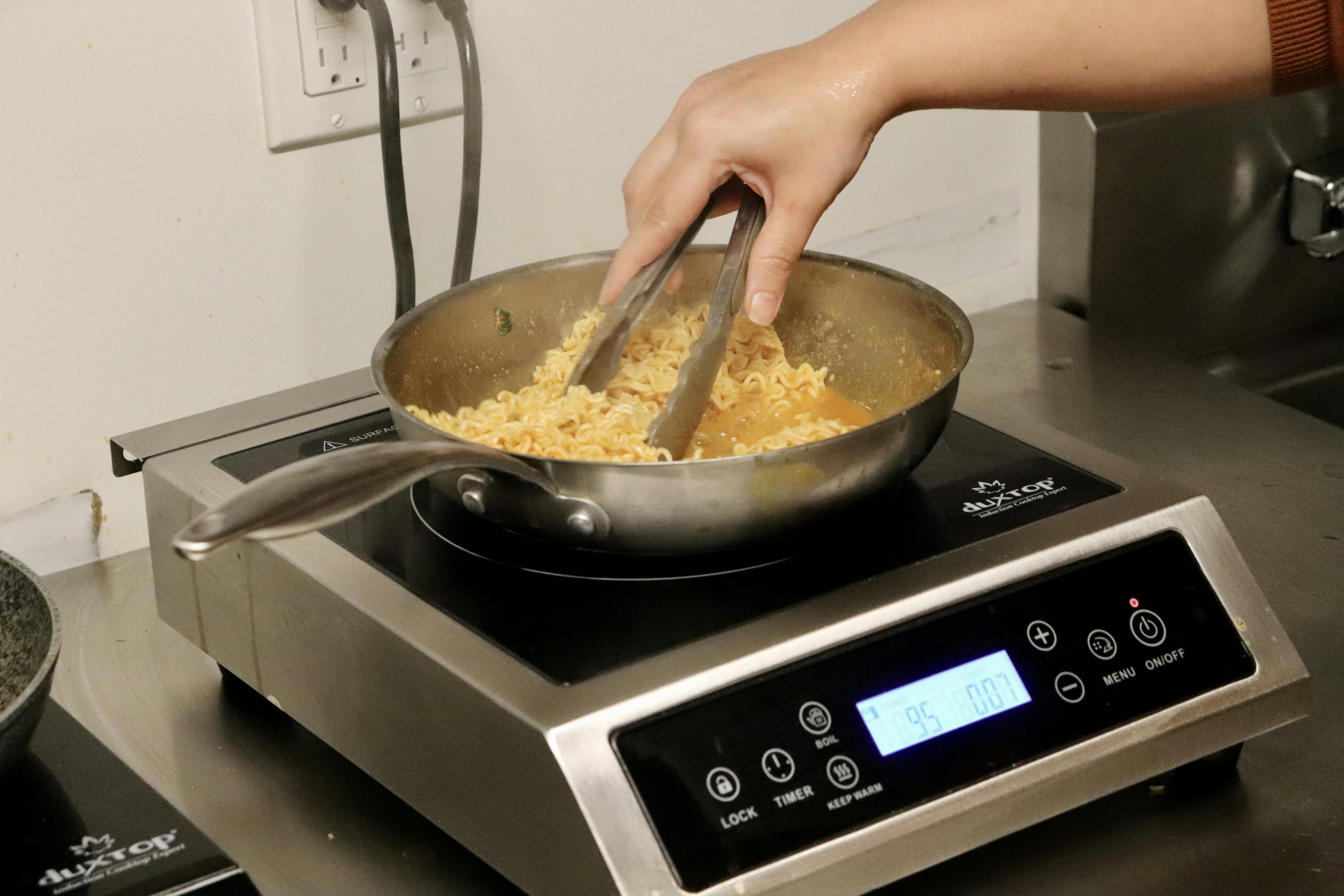 Their most sought-after dish is their Maggi noodles, which goes way beyond the contents found inside the yellow packet. Instead, the brick of instant noodles and Tastemaker masala powder get a revamp through five variations of this popular snack in India.
These varieties came about after Anuja noticed over 20 different styles of Maggi noodles sold at street vendors in Mumbai.
From there, Anuja started to test out different flavour combinations by throwing whatever she could find in her refrigerator and adding them into the noodles.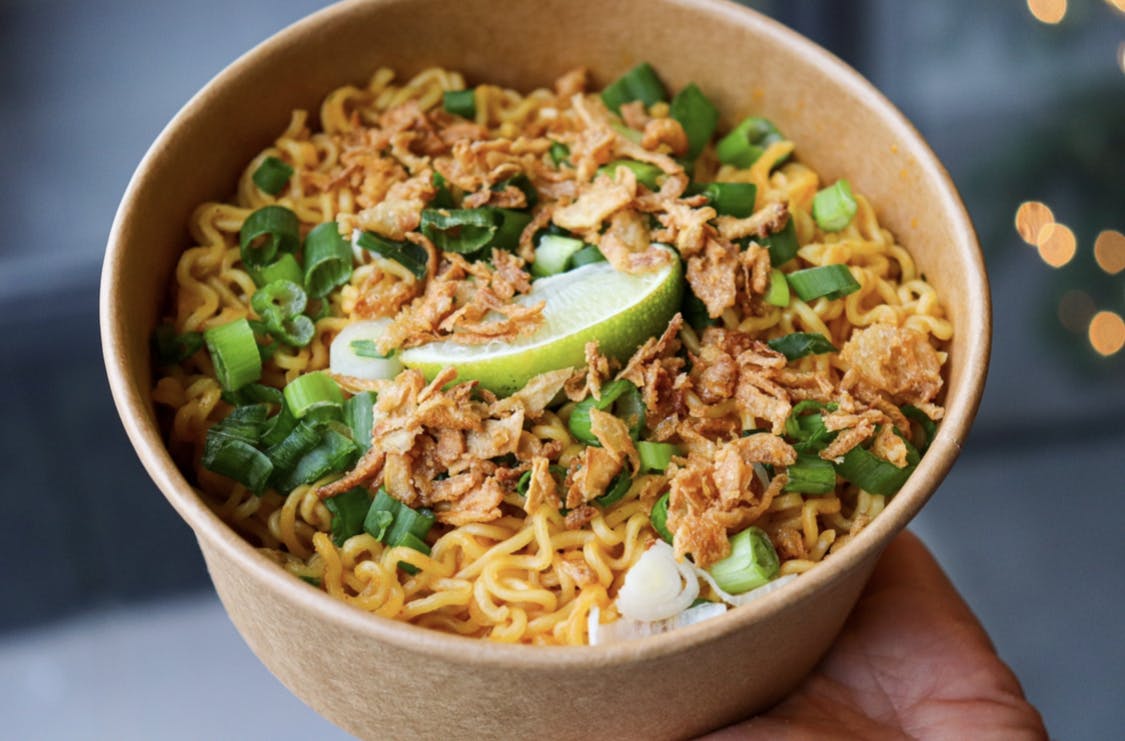 One of these creations is their spicy Lasooni Maggi Noodles ($8.95) flavoured with a special garlic spice oil and topped with crunchy fried onions, green onions and a lime wedge.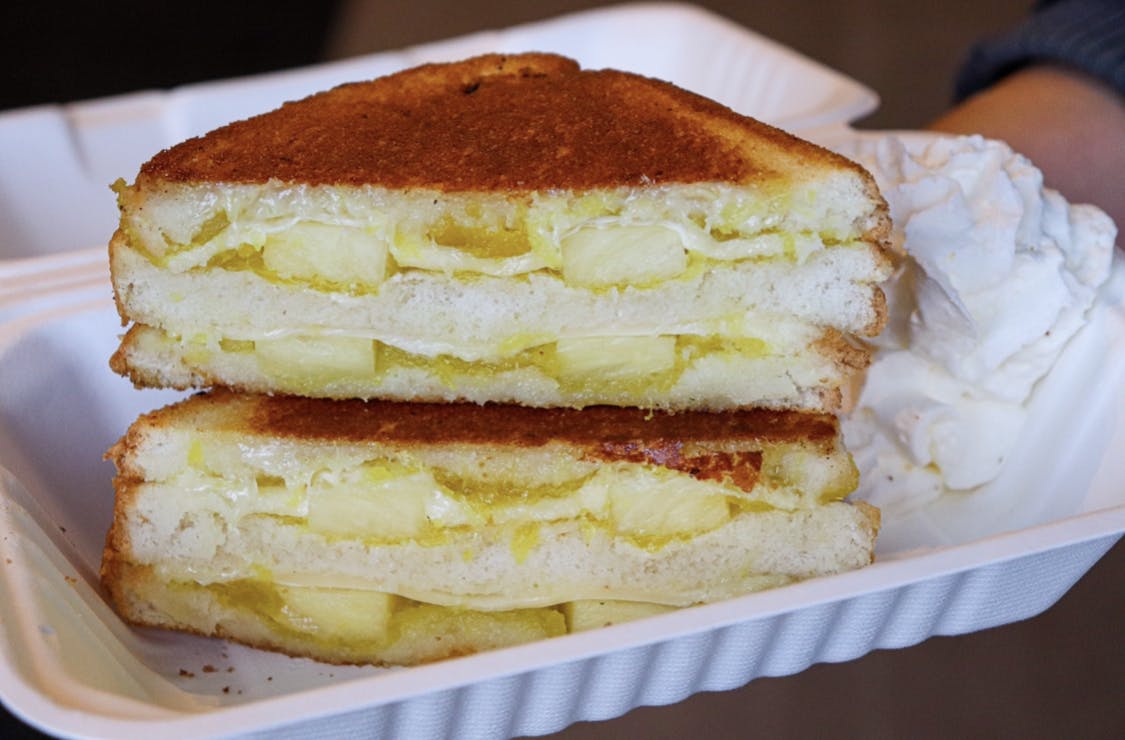 Also on the menu are a variety of sandwiches like their Pineapple Grilled Cheese ($7.95).
This three-tiered sandwich is the perfect combination of sweet and savoury with layers of house-made, preservative-free pineapple jam, pineapple slices and mozzarella.
It's served with a dollop of whipped cream on the side for you to dip your sandwich in.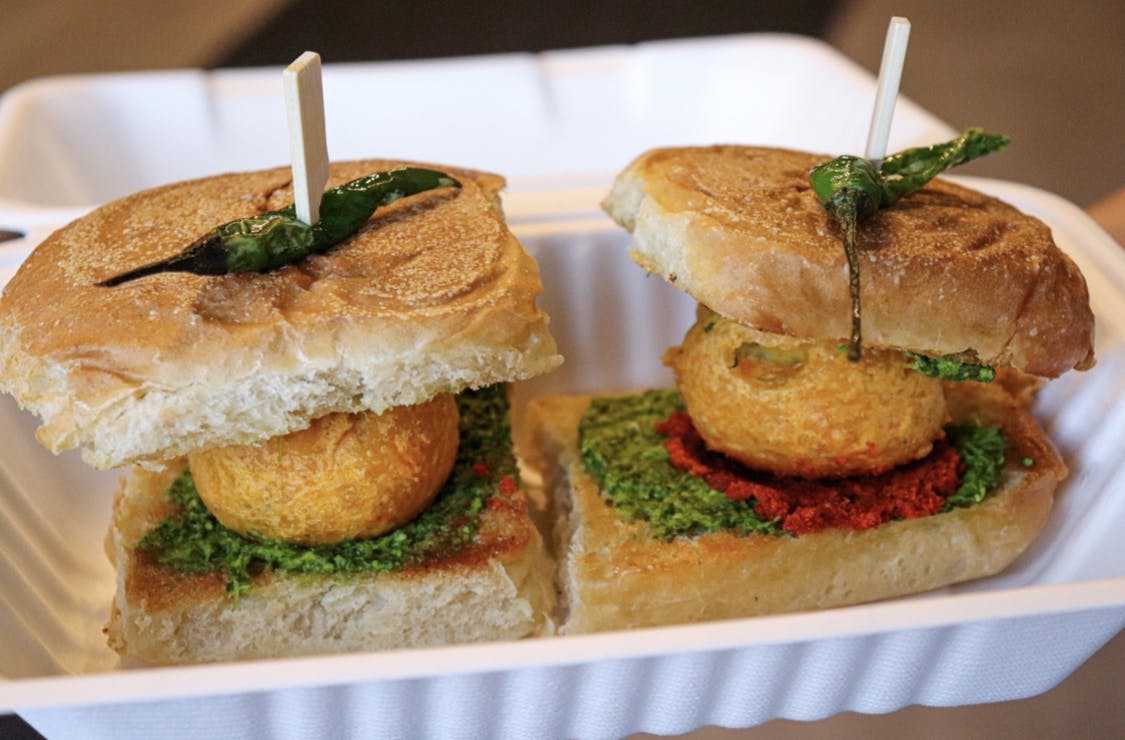 Another handheld snack is their Vada Pav ($7.95).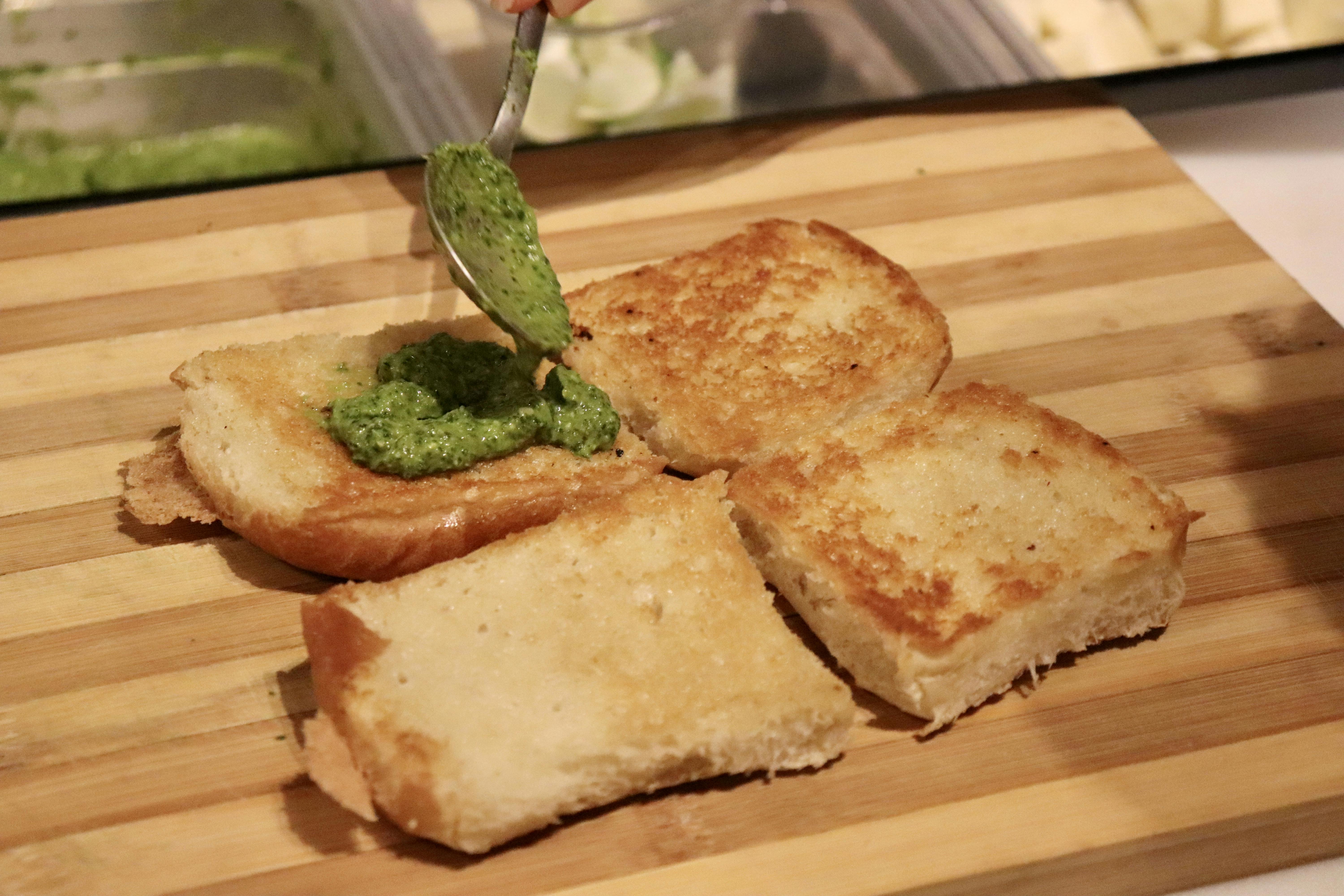 This small bite consists of bread layered with their grandma's green chutney recipe, along with a house-made dry garlic chutney that combines sesame and cumin seeds, garlic powder, Kashmiri chili powder, salt and dried fenugreek leaves.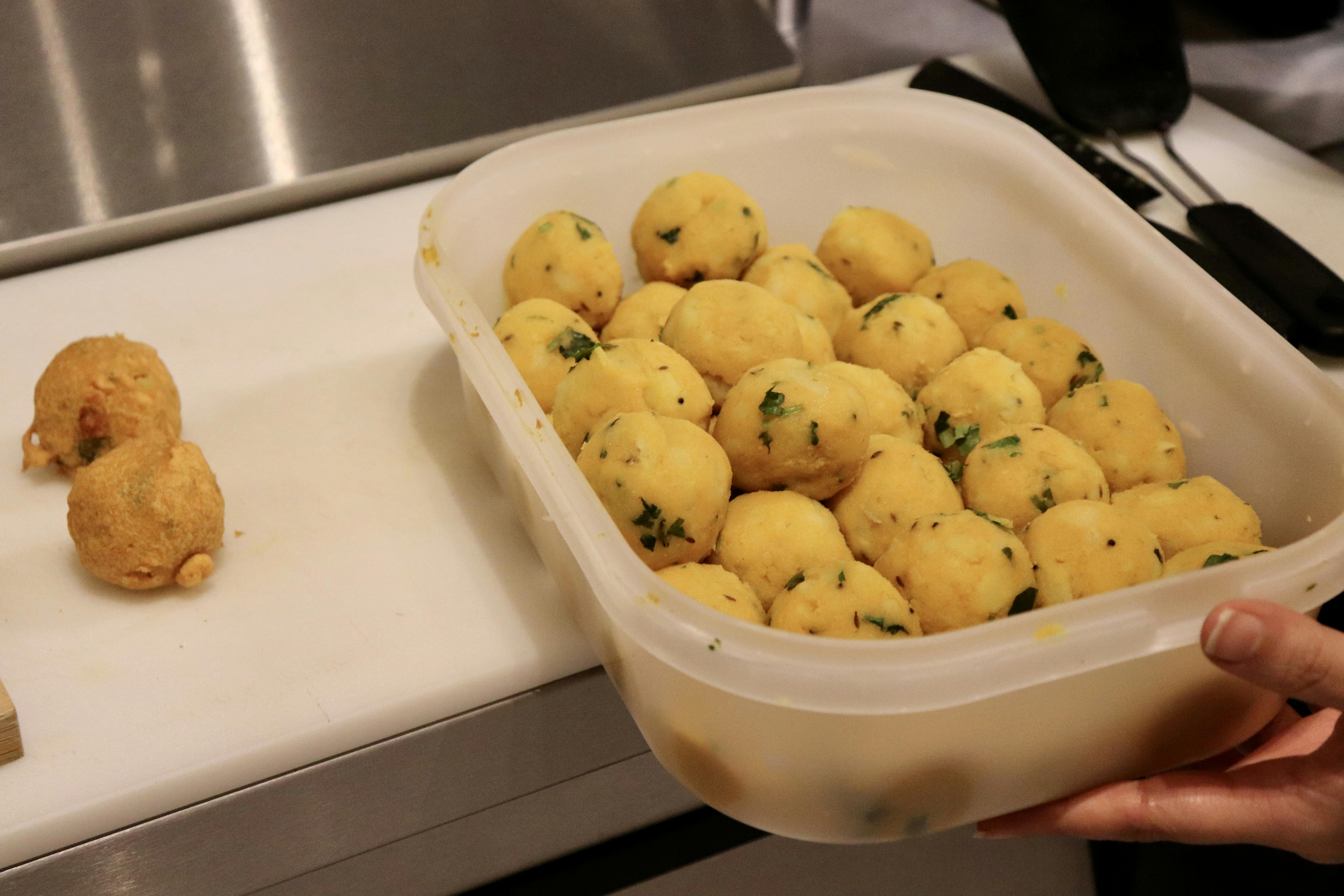 The bread buns are then stuffed with potato dumplings that are coated in chickpea flour before entering the deep fryer.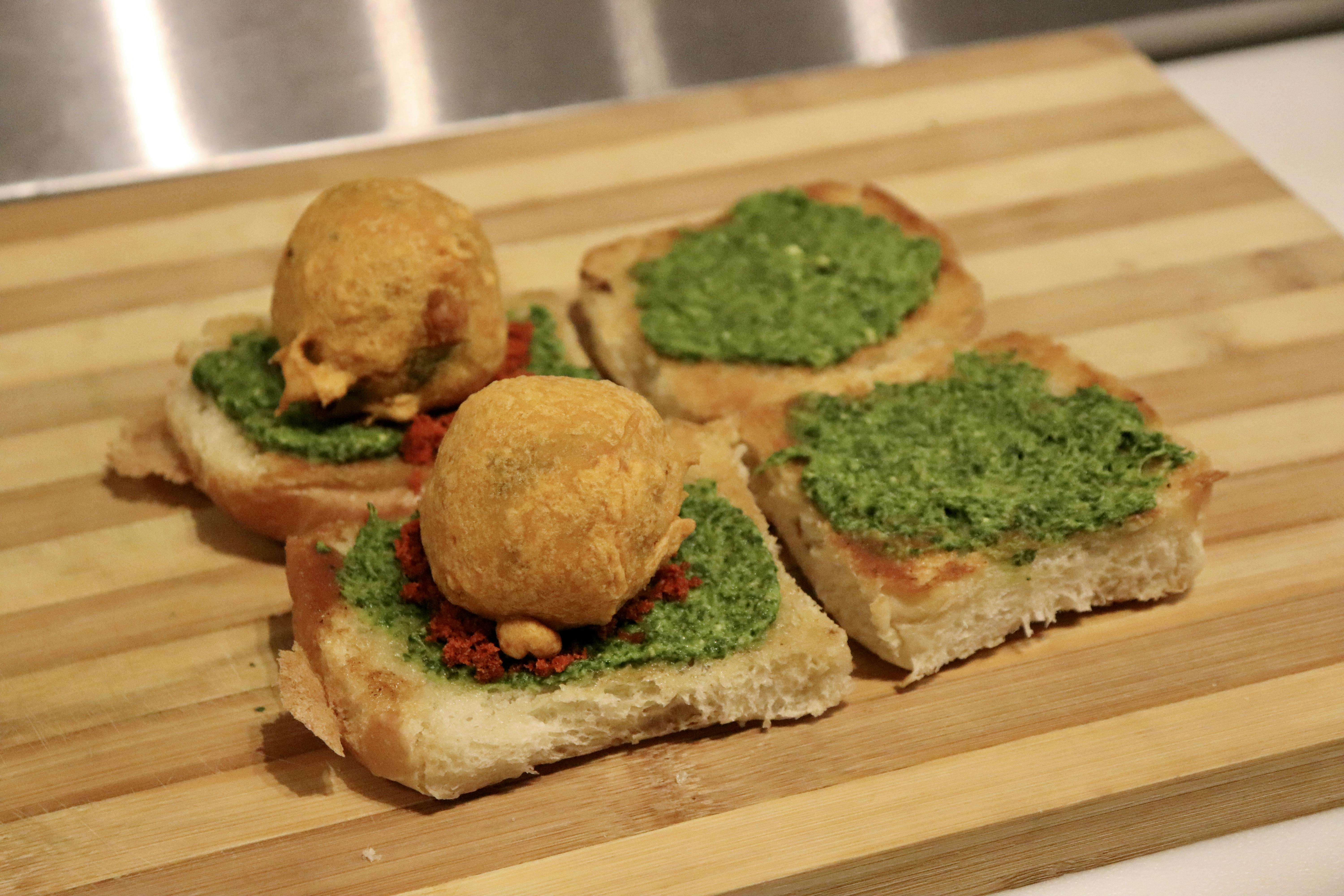 In addition to Indian street food, they have chai teas ($2.99) with flavours like ginger, cardamom and mint, all brewed in-house.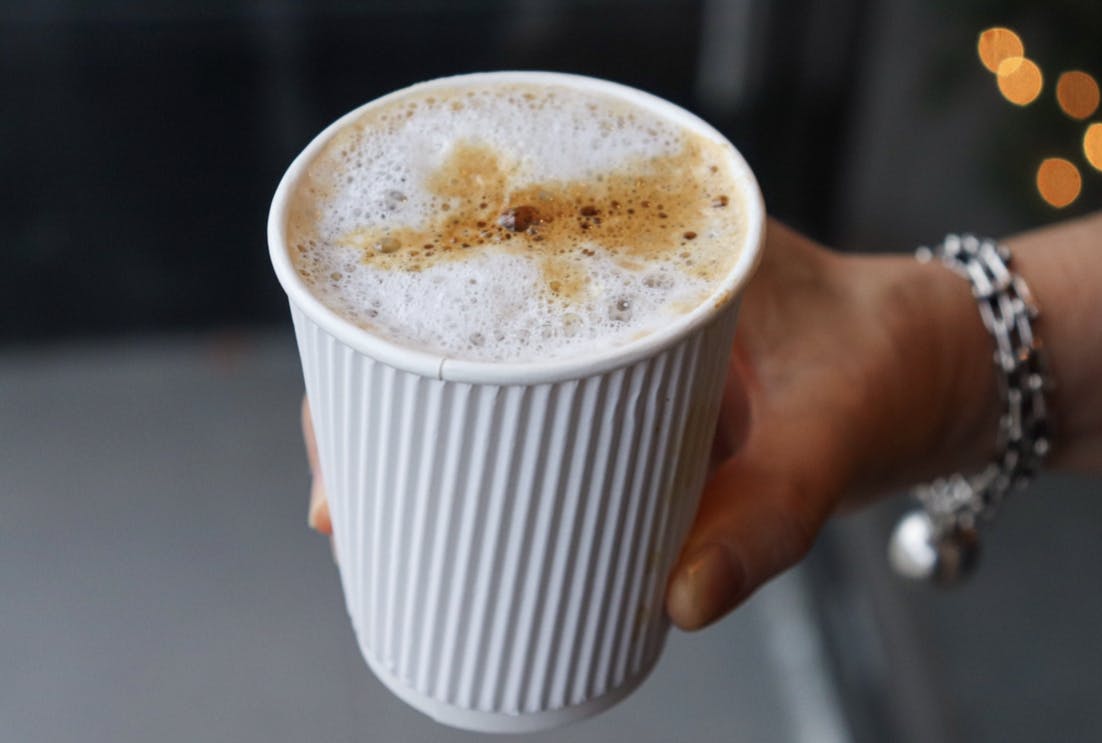 Their Madras Filter Coffee ($2.99) uses the Chicory Blend by Madras Kaapi, with beans sourced directly from South India.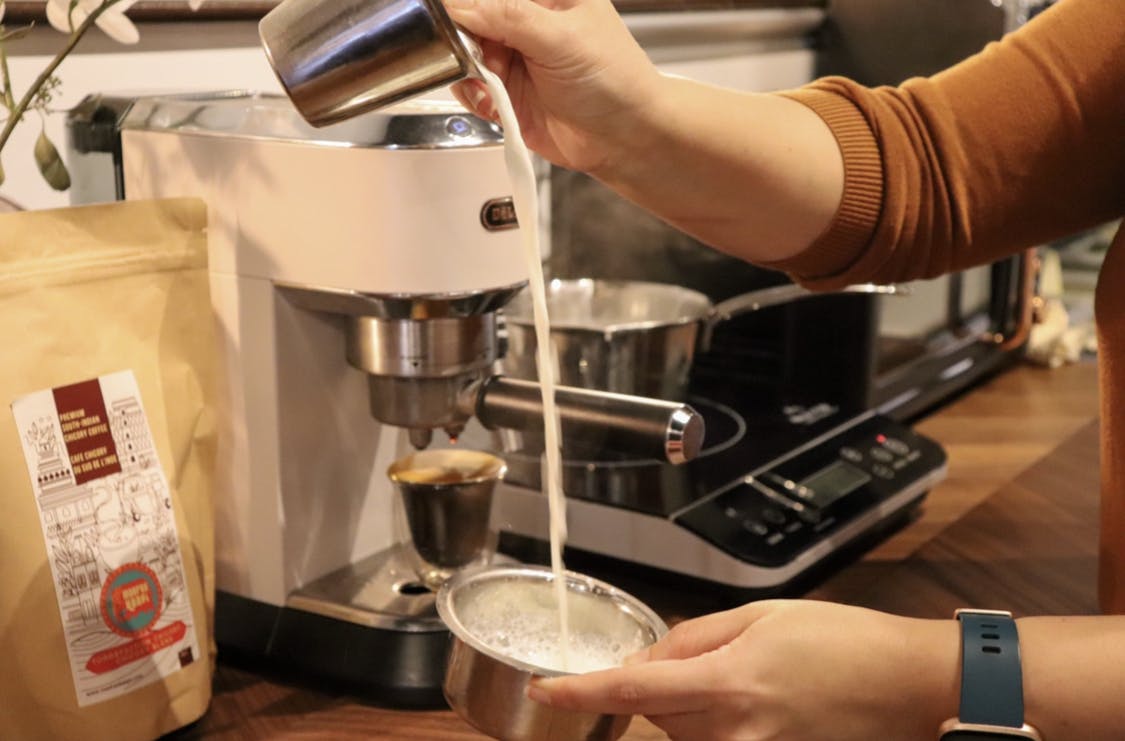 The coffee is poured into hot milk that's aerated to produce a frothy drink.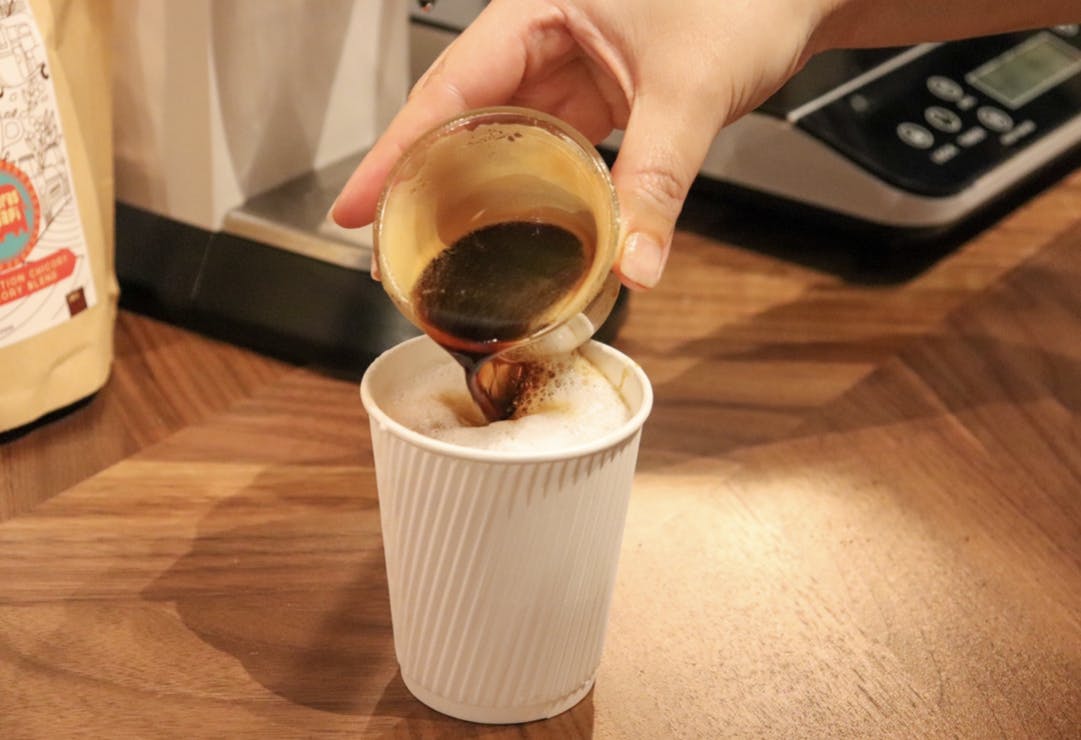 The Chicory Blend along with Madras Kaapi's Medium Roast, Tumbler and Heirloom Filter are available for purchase in-store.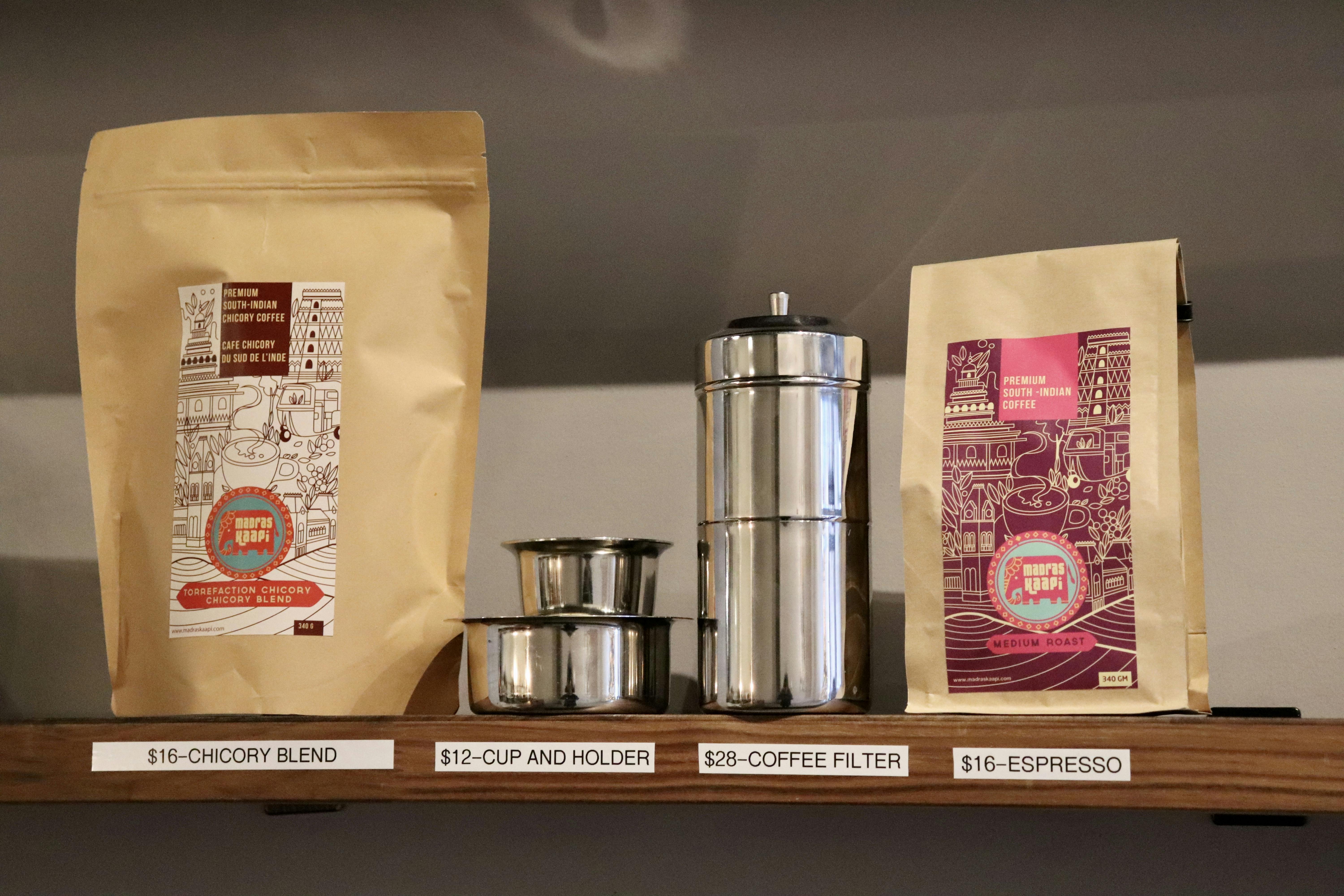 Thindi Cafe is open for takeout and delivery.