Brewing low and slow is True History's ethos, and that essence is reflected in every part of the new brewery's atmosphere. Stepping into True History Brewing is like going to your grandma's cottage (that your cousin then renovated into something younger and fresher without losing the coziness and warmth). The beer is excellent and hearty, the food pairs perfectly and is easy to share, it's not a place to get a drink and tip on, but a destination to spend your evening with family, friends and a pint of Just a Pils.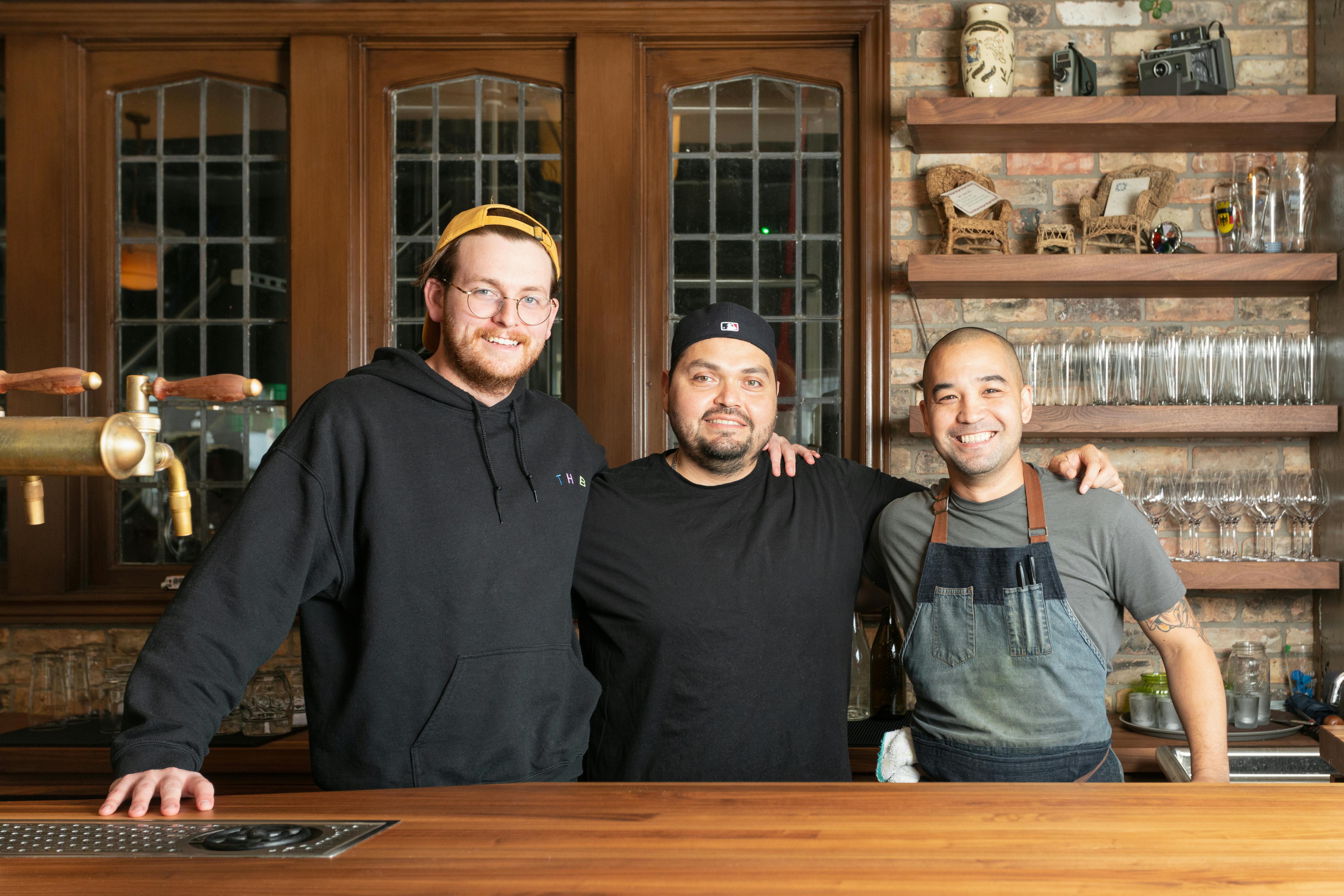 The brewery has been open since July 1, but True History has actually been in operation since early 2019 by Matt Tompkins and Adam Shier. Matt did the research, sorted the administration and brought on Adam as the Brewmaster. They started off contract brewing in the Junction, did that for 2 years and had a stint in LCBO before they pulled their beers from there and opened up True History on St. Clair Avenue West.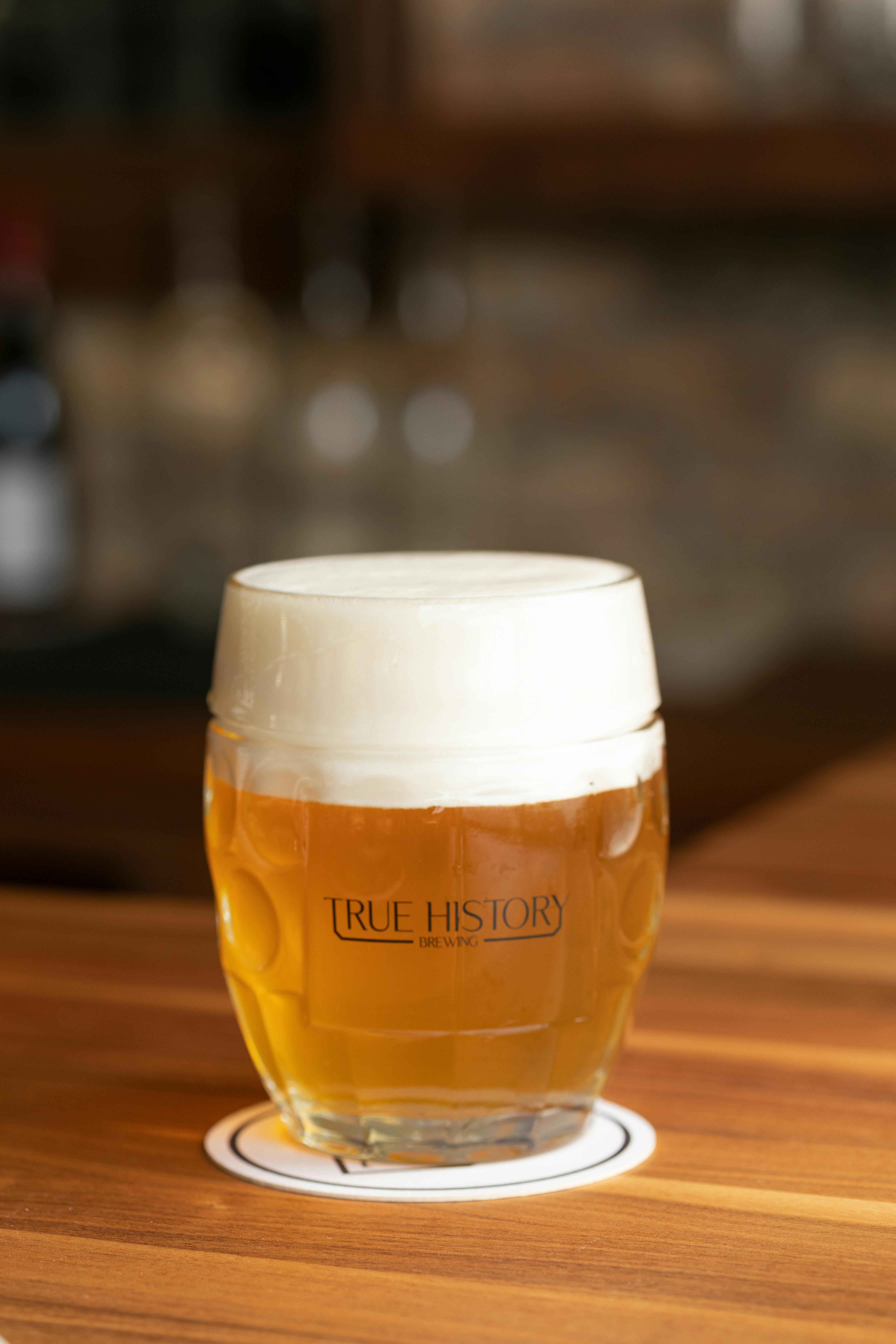 They want to focus on traditional European-style beers, with an emphasis on German and Czech style lagers with a low ABV: drinkable, approachable and delicious. They ordered their taps from a Czech company called Lukr who specifically designed their taps to pour lagers, and it gives True History full control of the pouring process. The faucet has a down spout and starts with the foam first, then the spout goes under and the beer comes through, ensuring that the beer never touches oxygen which seals in carbonation so that it's sitting under a dense, thick layer of foam. Their North American tap holds wheat beers, blondes and pale ales, and all their beer glasses are cooled and rinsed before serving, guaranteeing best possible experience.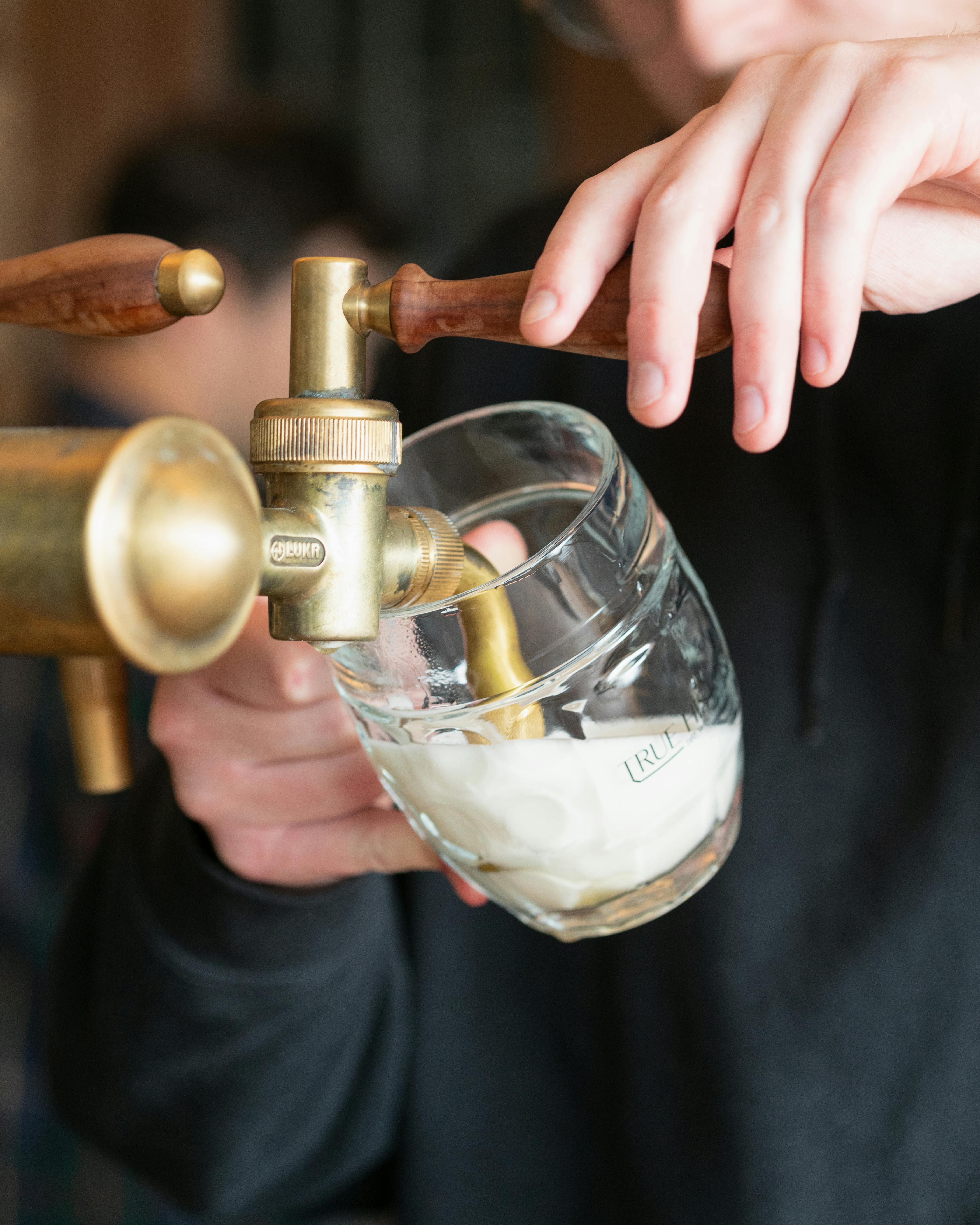 Just a Pils is one of their favourite beers and part of the original four they began True History with; it's a German-style pilsner, crisp, easy drinking and their most popular beer by far. There's Always Money in the Banana Stand is another really popular new addition; since wheat beer is temperamental they needed full control over it (which they got), and it quickly became super popular (and a staff favourite). Mliko is probably their coolest option; it can only come off the Czech tap, and it's all foam, so when it goes to the table everyone wants to inevitably order it. Their drink menu also includes a red by the glass, a white by the glass, two bottle options, cider and some non-alcoholic beverages, as well as a regularly changing guest tap.
The food menu, built to be in shareable, small plate style, is brought to you by Aaron Okada and his second Oscar, who work the kitchens at True History. Although their initial menu was set up with a consultant, it's now Aaron's place to shine. They wanted to approach it as an open-menu concept with dishes being rotated in and out seasonally, nothing fussy and giving them room to experiment. Every item is curated to pair with the lighter beers on tap, and the menu is conceptually not really a specific style of cuisine, but 'tapas style' snack food driving their social, community-driven vibe.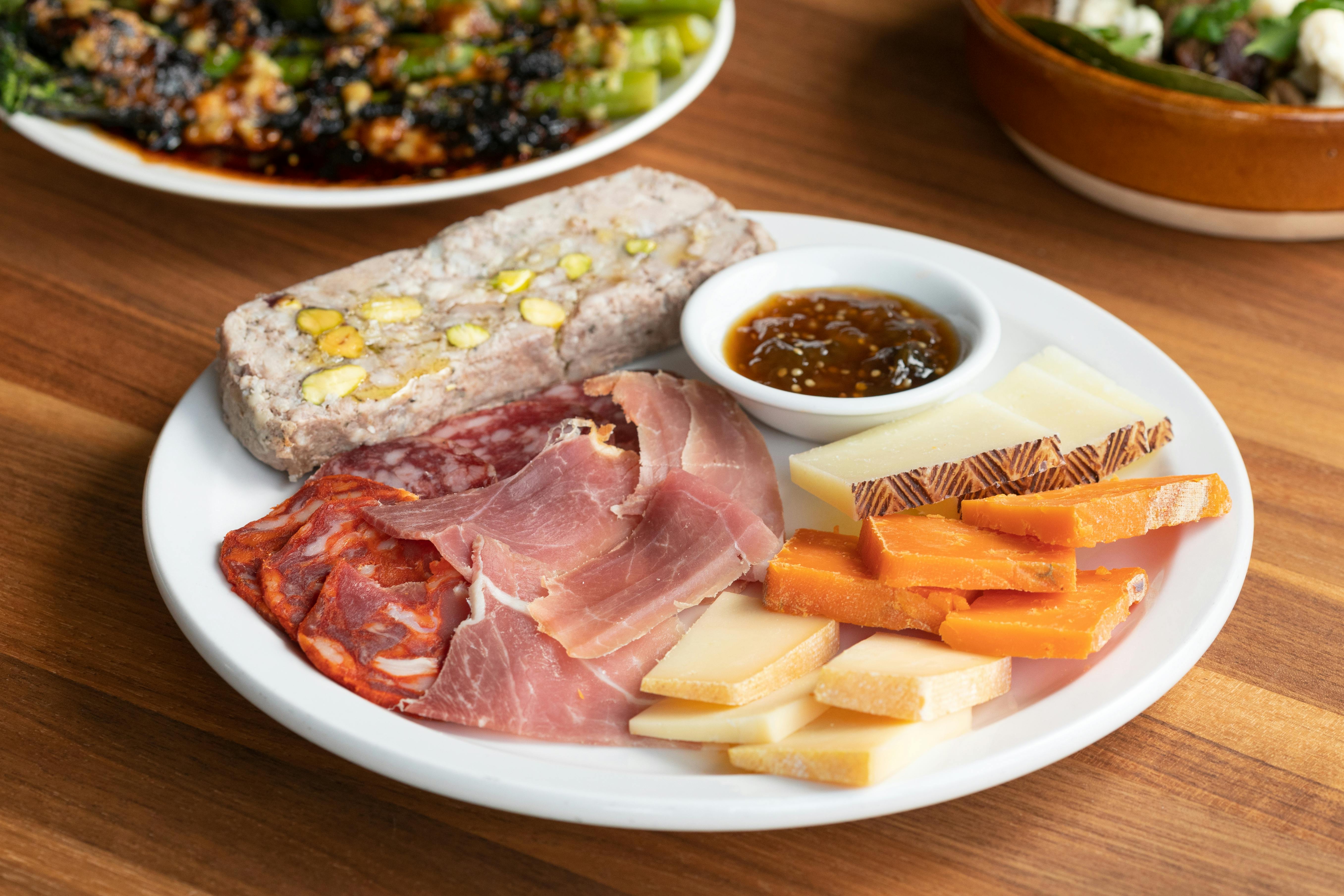 Meat and Cheese comes customizable, with the option to select only cheese, meat or combine them together. The selection is ever rotating, and curated based on what True History is loving at the time, and what beers they have on tap. Currently its Spanish meats and Italian prosciutto, and there will always be a Canadian and a European cheese. The plate features a tomatillo ancho chili jam (not spicy, just savory and unique to True History).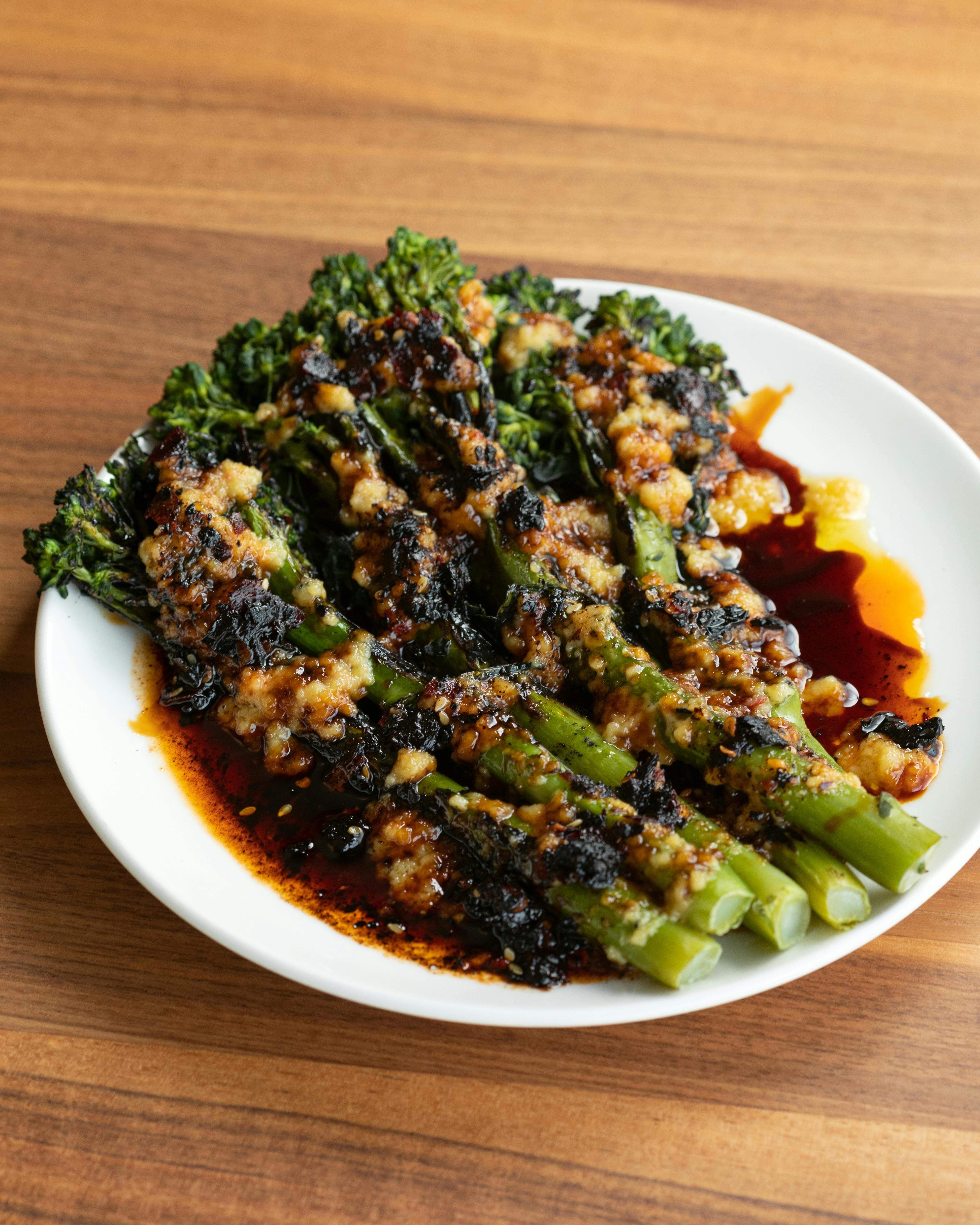 The broccolini is combined with a miso garlic sauce and kecap manis (Indonesian sweet soy sauce). The dish is salty and sweet, and has a uniquely malty and deep flavour. Chef Aaron is pulling from his many culinary roots to create this dish, including a stint at Little Sister. He tops if off with Mexican chilis and soy miso, creating a thick chili paste sitting on top of the broccoli.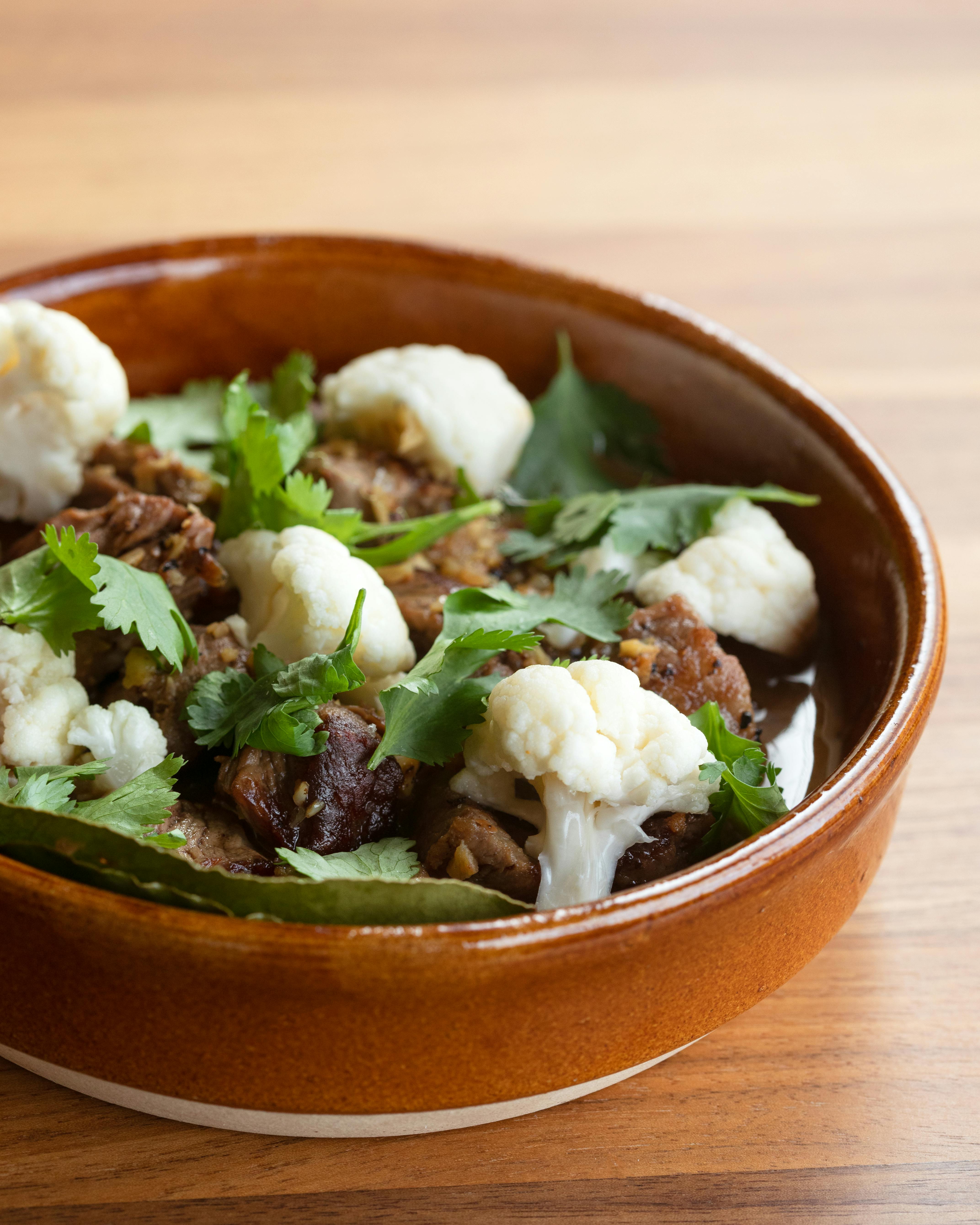 The Pica Pau is a very Portuguese steak dish (and the food tends to lean Portuguese after Aaron spent a lot of years in the country) is a classic tavern dish; garlic steak bites sautéed with garlic, white wine and butter -- topped with pickled cauliflower and cilantro.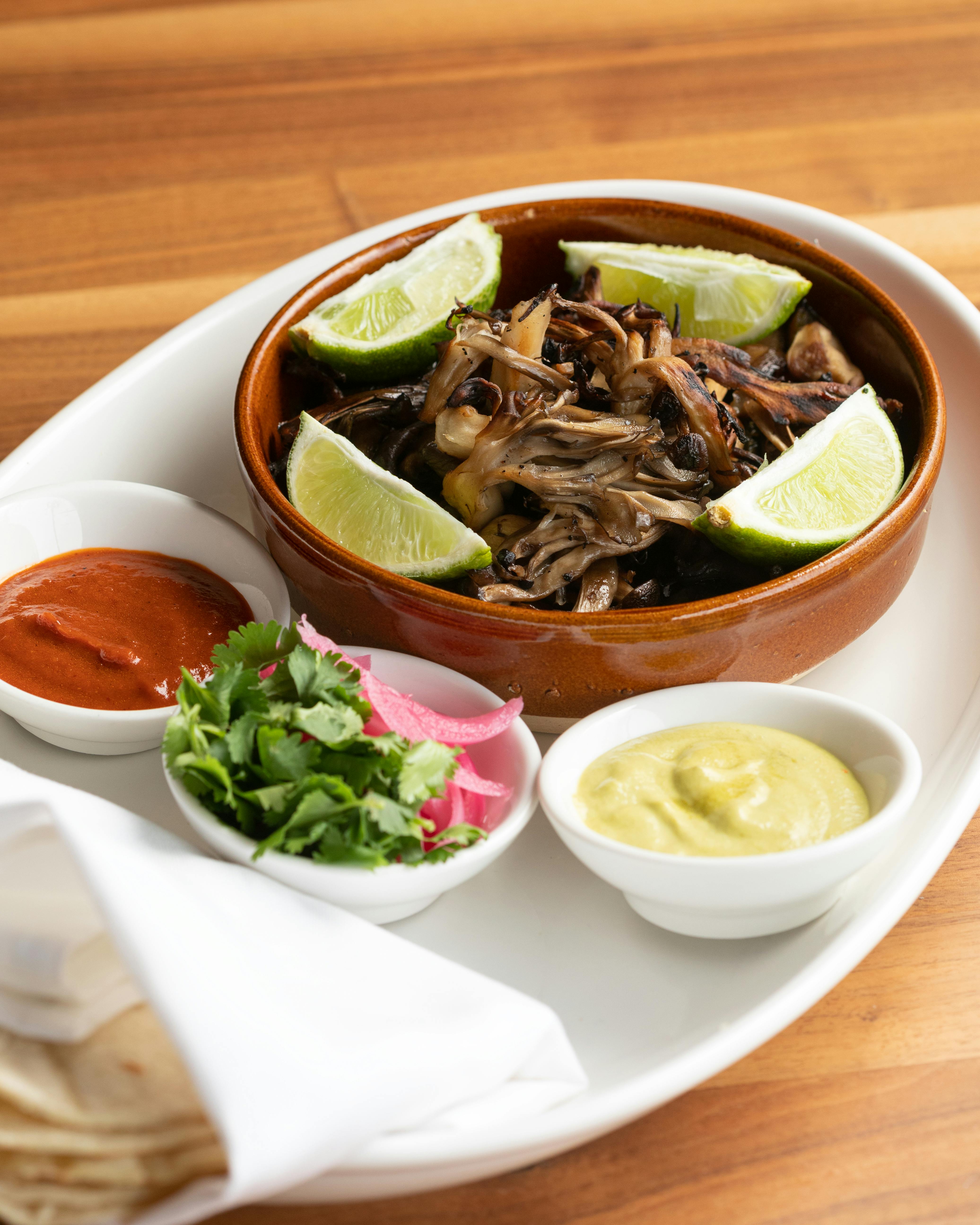 The Mushroom Taco Platter is a nod to Mexican cuisine, Chef Aaron uses three different types of wild mushrooms, rotating based on what's best available at the time. Included are sautéed onions and poblanos, a selection of garnishes that are changed seasonally, different salsas to top it with (right now there's one green and one red), pickled red onions, cilantro, lime and fresh corn tortillas.
On the last Sunday of every month, True History does a family-style dinner where Aaron and Oscar get to experiment a gorgeous menu. Last month was a Mexican prix fixe treat, and every Sunday will be a different culinary adventure.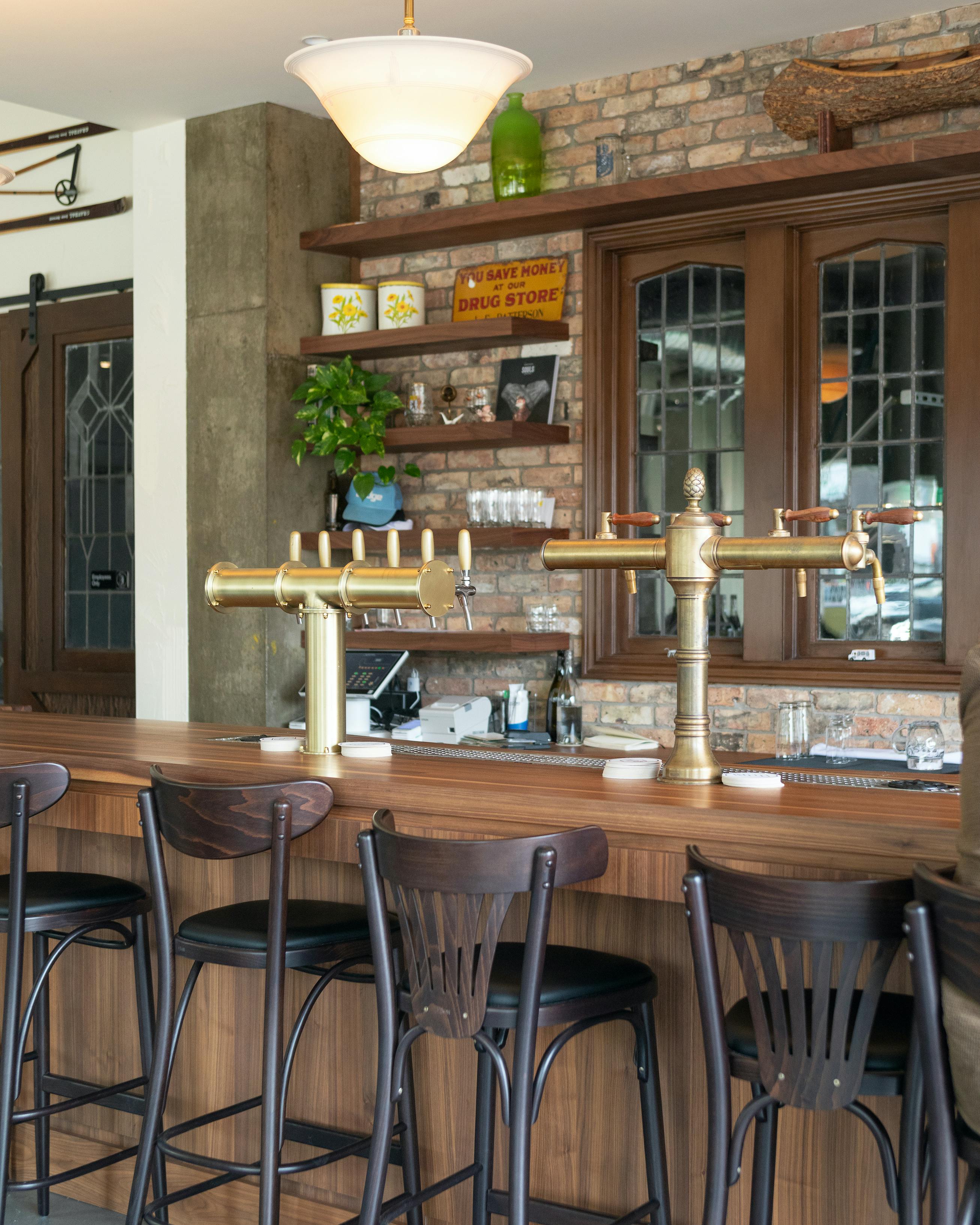 Not to be outshined by the food and drink, the interiors are surprisingly warm, especially when you realize that they didn't hire an interior designer. We all know Toronto's breweries seem to love the steampunk x concrete aesthetic, but True History pairs German-style community harvest tables with a custom Kate Golding wallpaper, eclectic décor that has been sourced from their family homes and cottages and feature sections of exposed brick and wainscotting. Everything is set off beautifully with their brass accents, especially the Lukr Taps. There are cottage-style windows behind the bar that allow you to peep into the brew house and tanks. The entire operation is located at True History Brewing, you can literally watch them make your beer!
Using family-style long tables was a bit of a gamble, they initially tried squeezing in two- and four-person tables, but decided to create a beerhall style atmosphere instead which paid off; people are making merry together, their custom glasses are clinking, and their custom playlists are crooning softly in the background. It's a great space to hang out.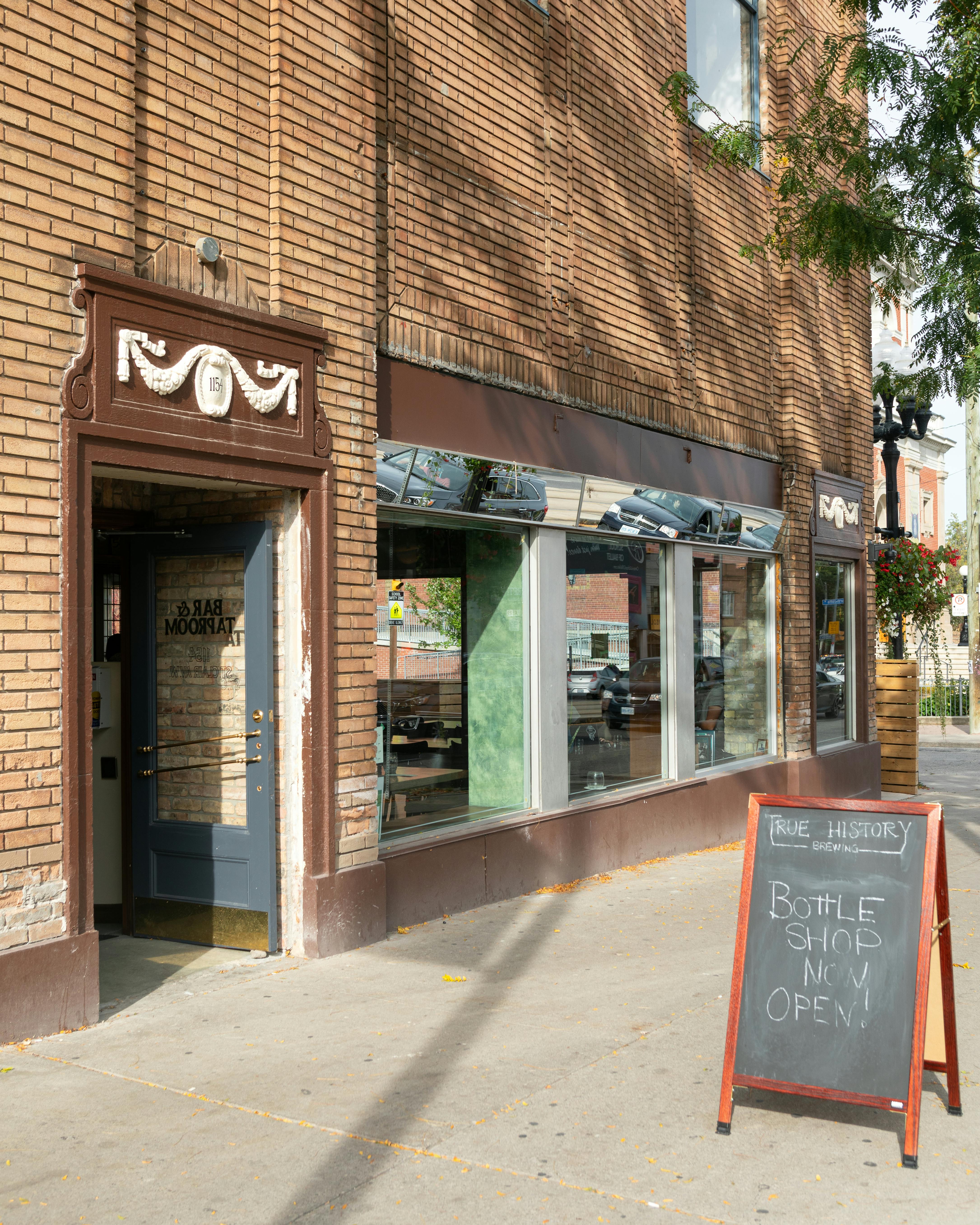 You'll notice a gorgeous patio revving to go with a great view of the red-bricked St. Clare's Roman Catholic Church and a buzzing part of St. Clair. They are still waiting for their patio license but are hoping to squeeze in a few late-autumn weeks in their outdoor space, follow their Instagram for updates on the patio! Another curious feature are the adorable wooden saloon doors, eventually they'll open up to a bottle and retail shop where you can buy your brews to-go.
True History is a thoughtful, welcoming brewery you can spend an entire Saturday afternoon with your friends and family. Sweet touches like custom coasters and playlists put together by Adam and Matt are part of the atmosphere; it feels like you're coming to hang out with both the staff and whoever you brought with you to share a perfectly poured lager with.