Sometimes, you're promised a spectacular view only to discover that Mother Nature has other plans. Happily, at AP, Toronto's chicest new high-altitude restaurant, blizzard conditions only serve to heighten the intimacy of the gorgeous space. When impenetrable cloud cover, and a messy mix of sleet and snow obscure views from the 51st floor of Bloor Street's Manulife Centre, you're compelled to linger over everything happening inside — from the stylish finishes and exquisite food to a drink card with so many bottles of sake, whisky, wine, et al, that it demands repeat visits. AP, chef Antonio Park's first official eatery in Toronto, brings Park's singular culinary style to the city's newest restaurant in the sky.
A chef of Korean descent who spent part of his childhood in South America, some in Canada, and then trained in Japan, Park's food carries a world of tradition, techniques and flavours. At his many Montreal-based restaurants, he has beguiled diners with bright, fresh dishes that are the simple product of a creative approach to his globe-trotting past. No stranger to Toronto's culinary scene, Park lists culinary lead at Yorkville's Kasa Moto and chef partner at Drake's short-lived, upscale sports bar, Pick 6ix, on his crowded résumé. Still, the eponymous AP signals a new direction for Park in Toronto; one envisioned along with Hanif Harji and Ted Corrado, both of Scale Hospitality.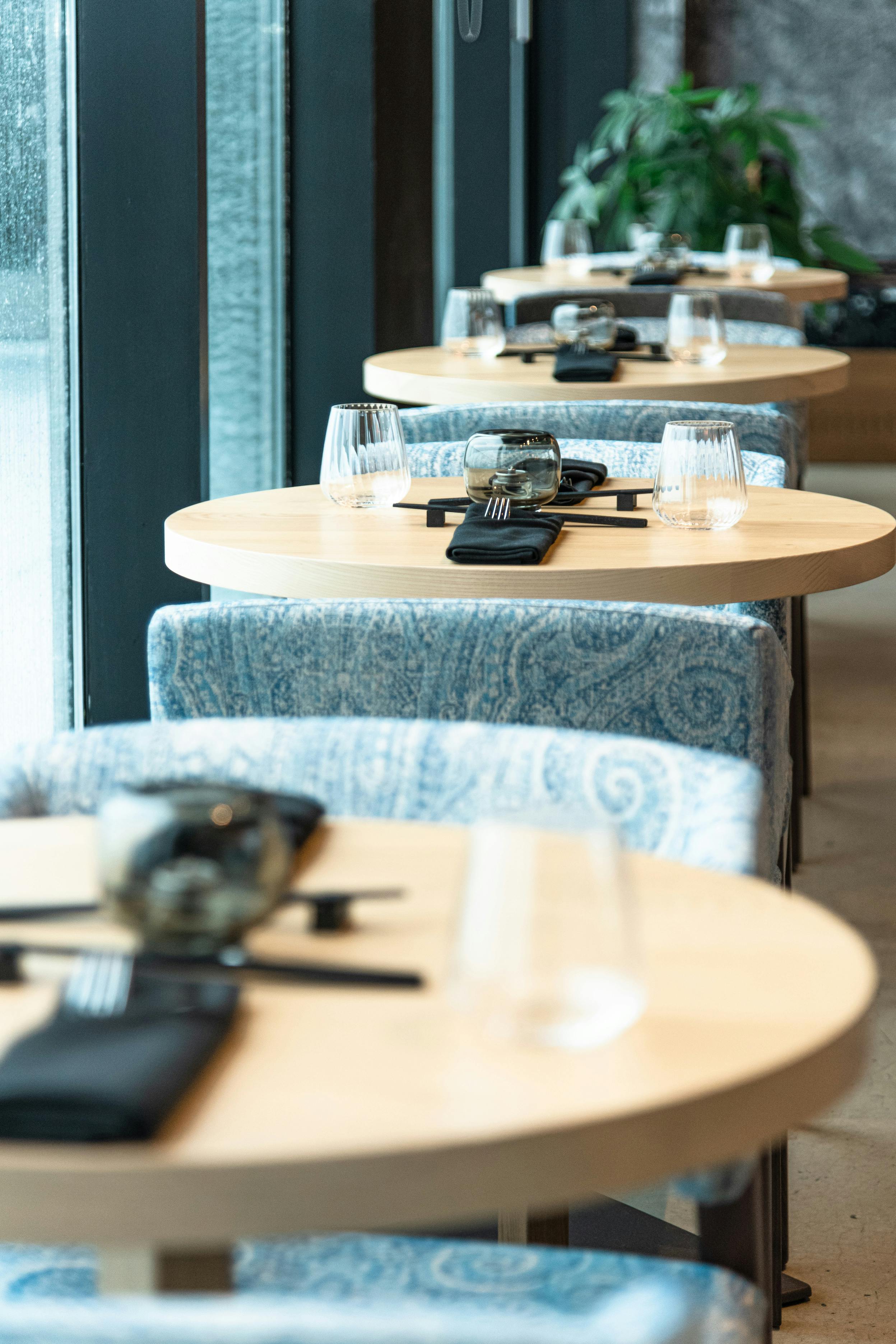 "There's been a long friendship and relationship with Hanif," says Scale Hospitality corporate executive chef Corrado. "They've always talked about doing something in Toronto. And it was more a matter of waiting for the right time and the right space," he adds. "When Hanif got this space, it was like, 'You know what? I think this is the one that we can do something with Antonio.'" Formerly The One Eighty, a spot named for its sweeping views, the venue perched atop the corner of Bay and Bloor perfectly fit the lofty vision for AP.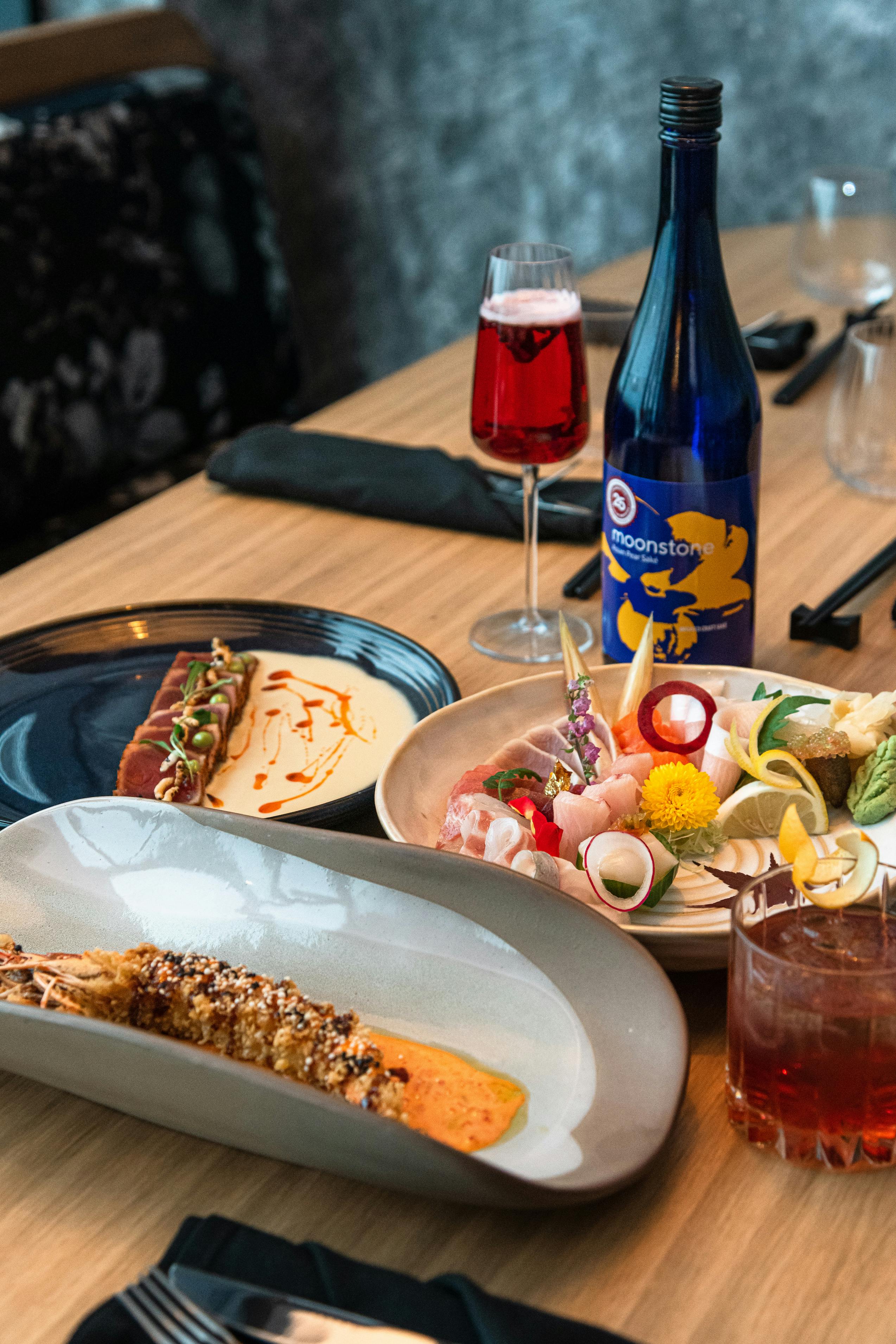 Scale Hospitality's latest venture, AP is a departure from the group's other spots, which include Lapinou, Miss Likklemore's, Shook, and many more. It's a place inspired by one chef's memories and collected lessons, more than a single culinary culture. Here, ingredients and recipes are married through technique and by chef Park's original approach to cookery. A dish of Wagyu Beef Tartare is dressed, unconventionally, with umeboshi dressing. Aji verde accompanies Shrimp Tempura, while nam prik chimichurri brightens up Lemongrass Lamb Chops. "[Antonio] likes to tap into his heritage, his background. There's definitely Antonio in the menu," explains Corrado. Together, the two worked to create a menu that would "stay as true as possible to Antonio," while also having "a Toronto sensibility," he says. "I know what it means to open a restaurant in the Manulife, in Yorkville. I know what ingredients are available in the city and what he might not have access to compared to what he might be used to in Montreal," Corrado adds. A chef who currently oversees a collection of restaurants offering food from far-flung corners of the word, Corrado approached this project as he does them all. "I'm a born and raised Toronto boy," he says. "I was always exposed to such a diverse food scene in Toronto that I was never really intimidated by anything," he adds. "I've always eaten French food, Caribbean food, Italian food, Korean food, Japanese, Indian. I guess just through osmosis I'm comfortable. There's some sort of level of understanding it. And then, cooking is just cooking. I know how to make something tasty. Bringing in different ingredients, and spices and flavour profiles. That's the fun and exciting part," he notes.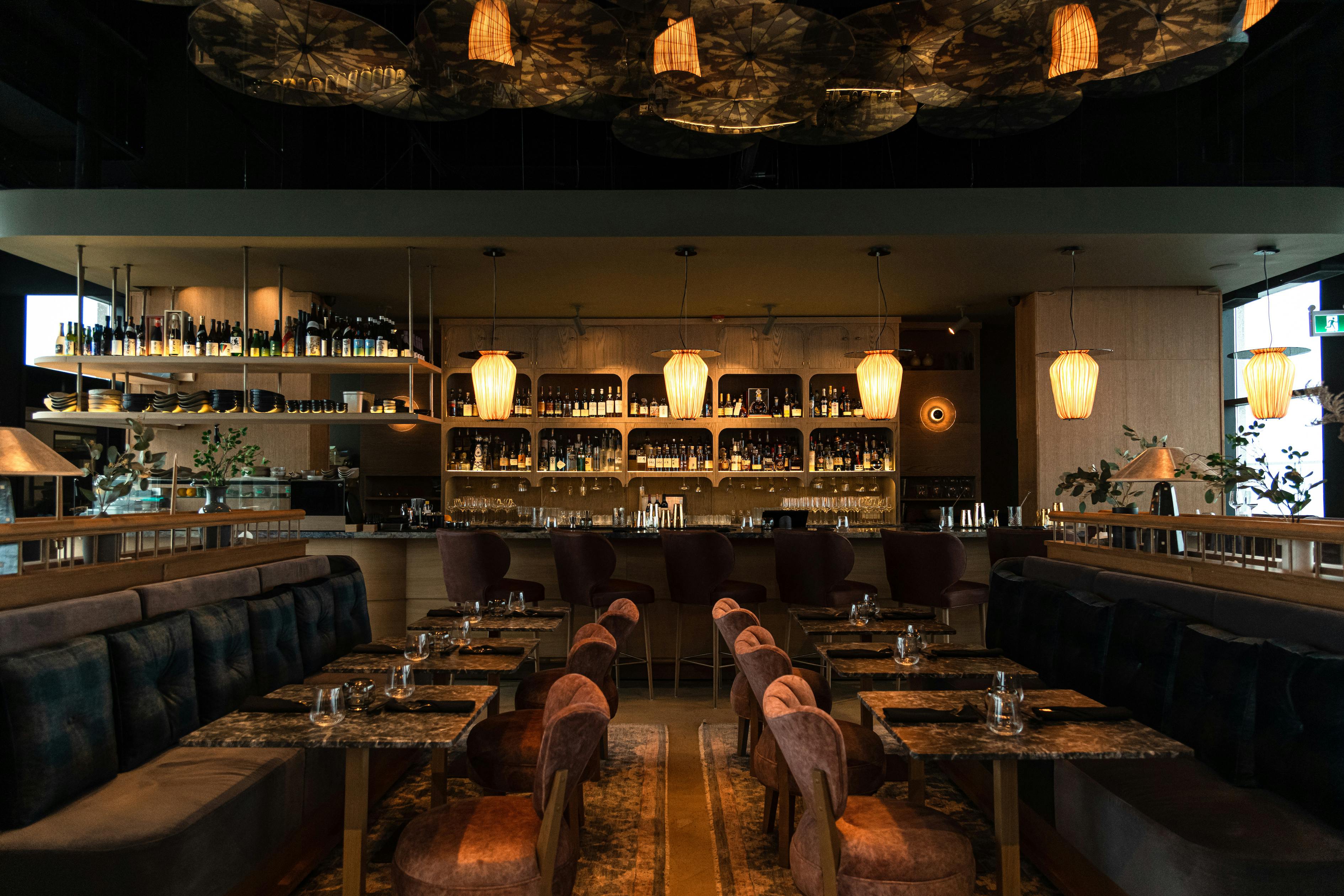 Boasting a menu packed with tantalizing tidbits, AP required a space that was equally enchanting. It's on the private elevator with an exclusive destination — the penthouse — that the spell is first cast. From there, guests are greeted by an expansive cityscape, flecked with lights from the diligent legions below and cocooned by a sky that changes according to the weather's whims. Inside, the room is ornate, but not overdone. Designed by Danielle Adams, of Block Plan Studios, the restaurant flaunts jewel tones and rich fabrics. Grounded by blond wood fixtures and concrete floors, it's accessorized by commanding light fixtures that cast everything, and everyone, in a Yorkville-appropriate golden glow.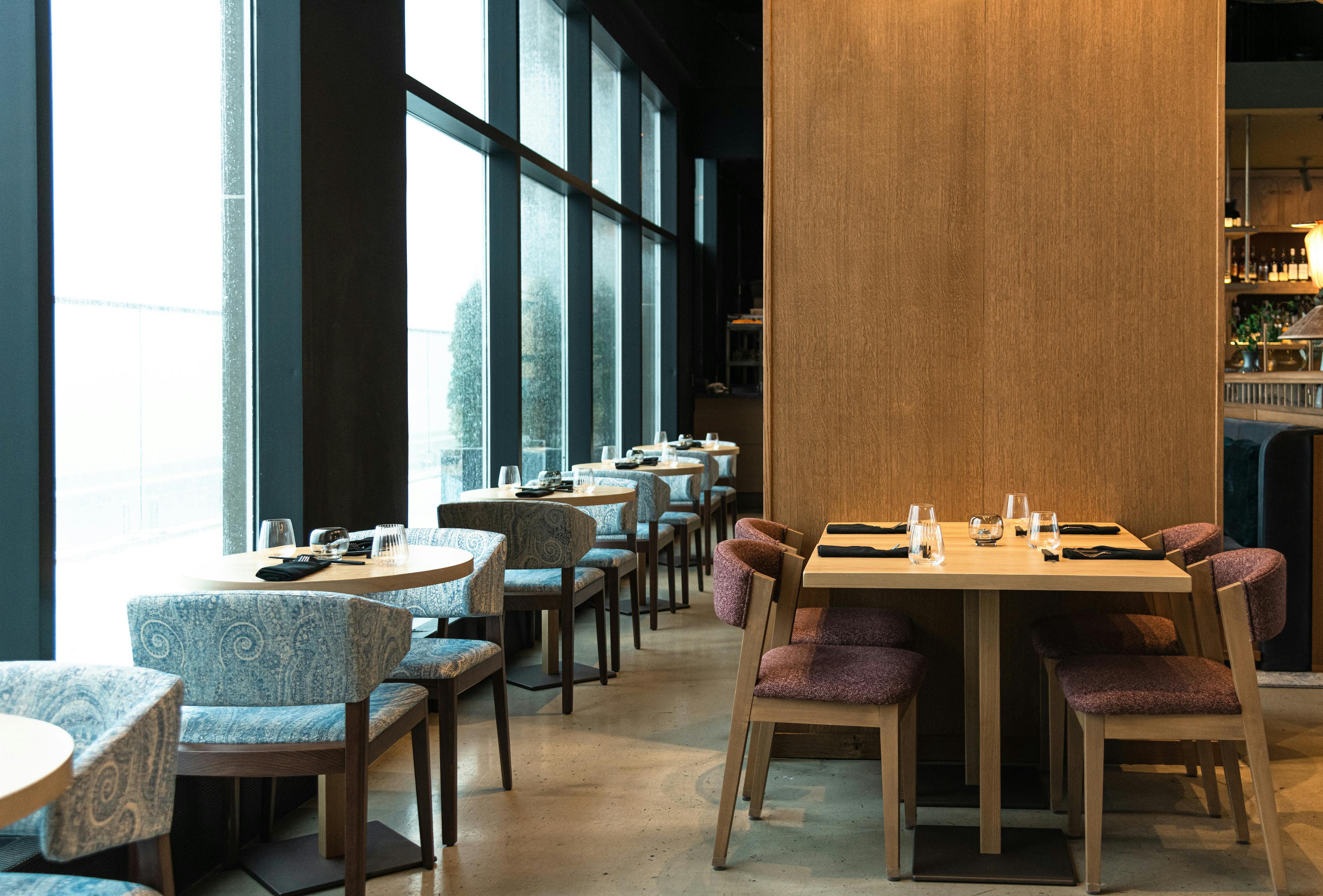 Despite the splendour of the space, "we're catering to everybody here," assures Corrado. "It's such a beautiful space. Everyone should come up to the 51st floor to see it." With a menu divided into hot and cold starters, gyoza, assorted sushi, and larger mains, there's something for guests seeking a fortifying bite before settling in for a blockbuster at the Cineplex below, as well as for high rollers eager to sink their teeth into some of the world's most premium products.
"We take a lot of time when we open a restaurant to sort out all the details," assures Corrado, explaining that the menu is a culmination of he and chef Park's devotion to "getting all those details right." Though chef Park's signature beef tartare cigar roll made the menu cut, most dishes have "been reimagined. So you're not going to get the exact same thing," as you would in Montreal, explains Corrado. Case in point, the Egg on Egg on Egg, a unique dish constructed from uni, ikura, uzura, and oscietra caviar "that's celebratory," and happens to be chef Corrado's fave. "It's something that you're not going to get anywhere else," he exclaims. It's a dish, "that looks great, that fits the room, and that speaks to the premium offerings we have here."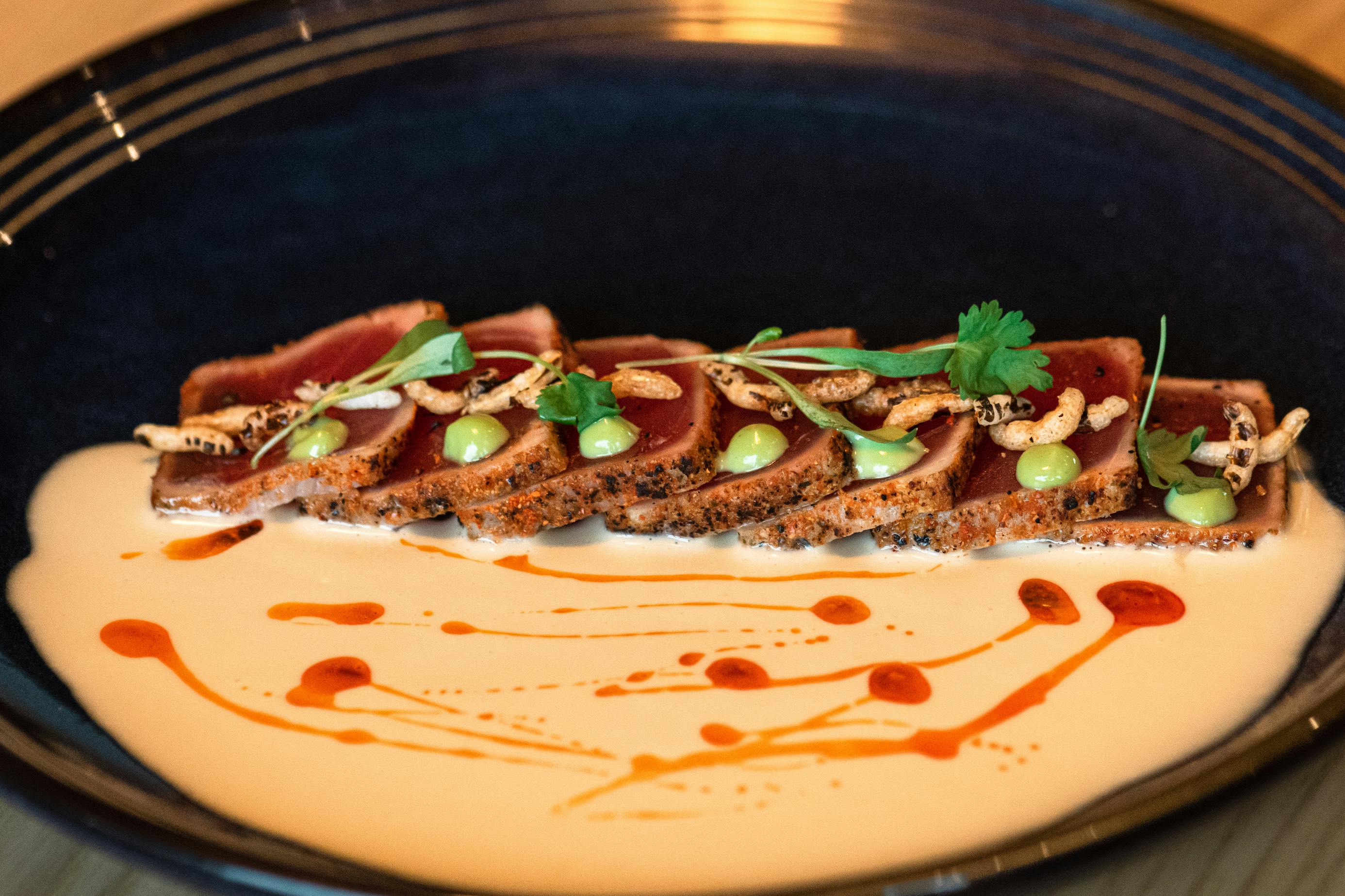 From the chilled starters, Bluefin Tuna Tataki combines the freshest fish with togarashi oil, aji verde, wild mountain puffed rice, and ginger emulsion for a dramatic first sample of the kitchen's style. A varied sushi selection includes several maki and temaki rolls along with omakase nigiri. The list includes the "classics," according to Corrado, made with "the best [fish] that I can get my hands on." The kitchen uses a number of suppliers, he adds, saying that "it depends on who has the best product. We are getting some of the most premium products in the city. We brought on a few specific Japanese suppliers for the sushi and the fish we're getting in."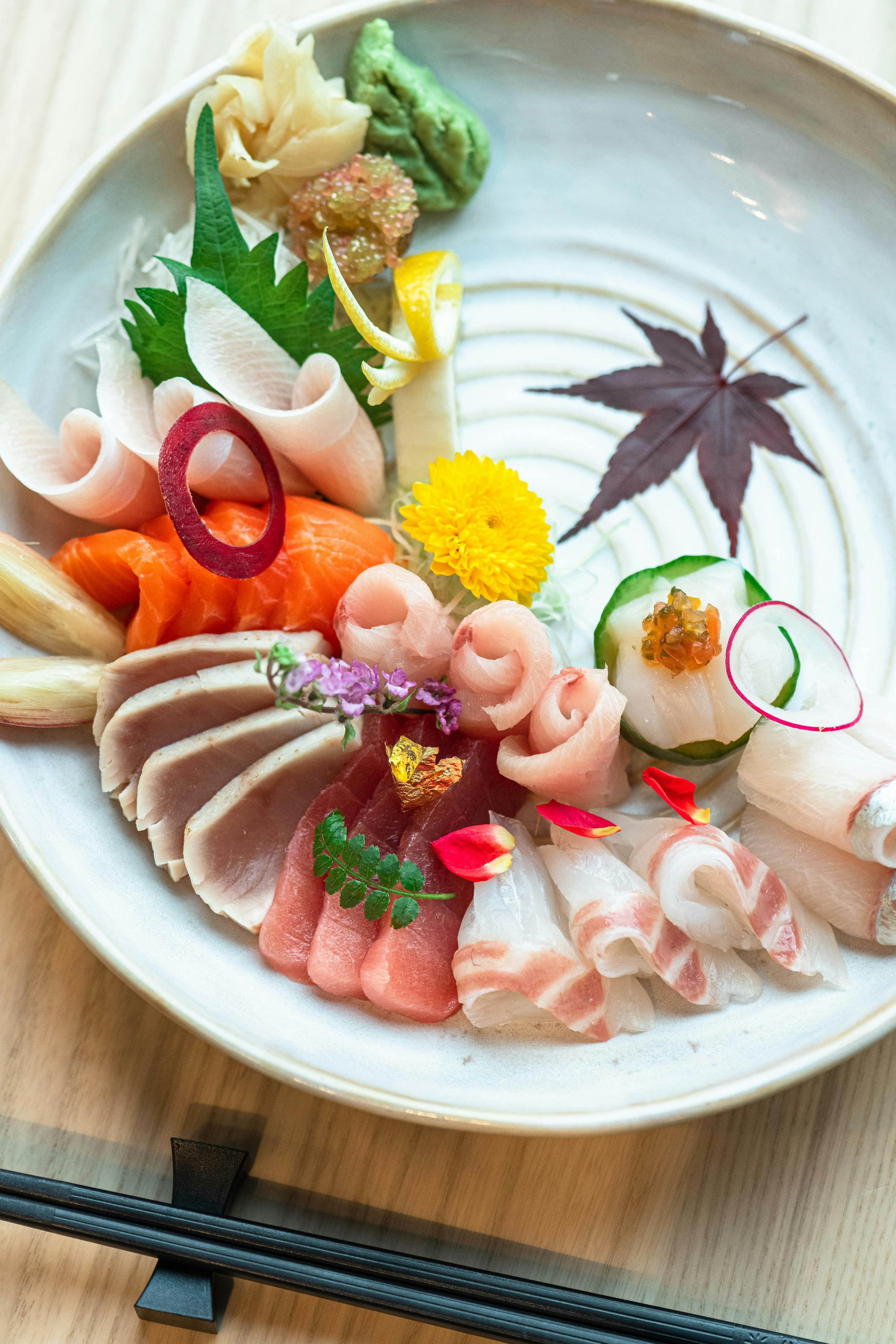 The AP Style Sashimi, available with nine, 15 or 20 pieces, is so meticulously composed that it more closely resembles an array of gems than something you can eat. Trimmed with edible flowers, a glimmer of gold, and a single, standout momiji leaf, the pristine fish ranges from buttery hamachi belly and Ora King salmon to rich Albacore tuna, scallop, and sweet madai. "I'm a big fan of the Japanese madai, a snapper that we're bringing in," says Corrado. "I've been using it for years so I know how hard it is to get it in on a regular basis. It comes in from Japan. It's a beautiful, beautiful fish."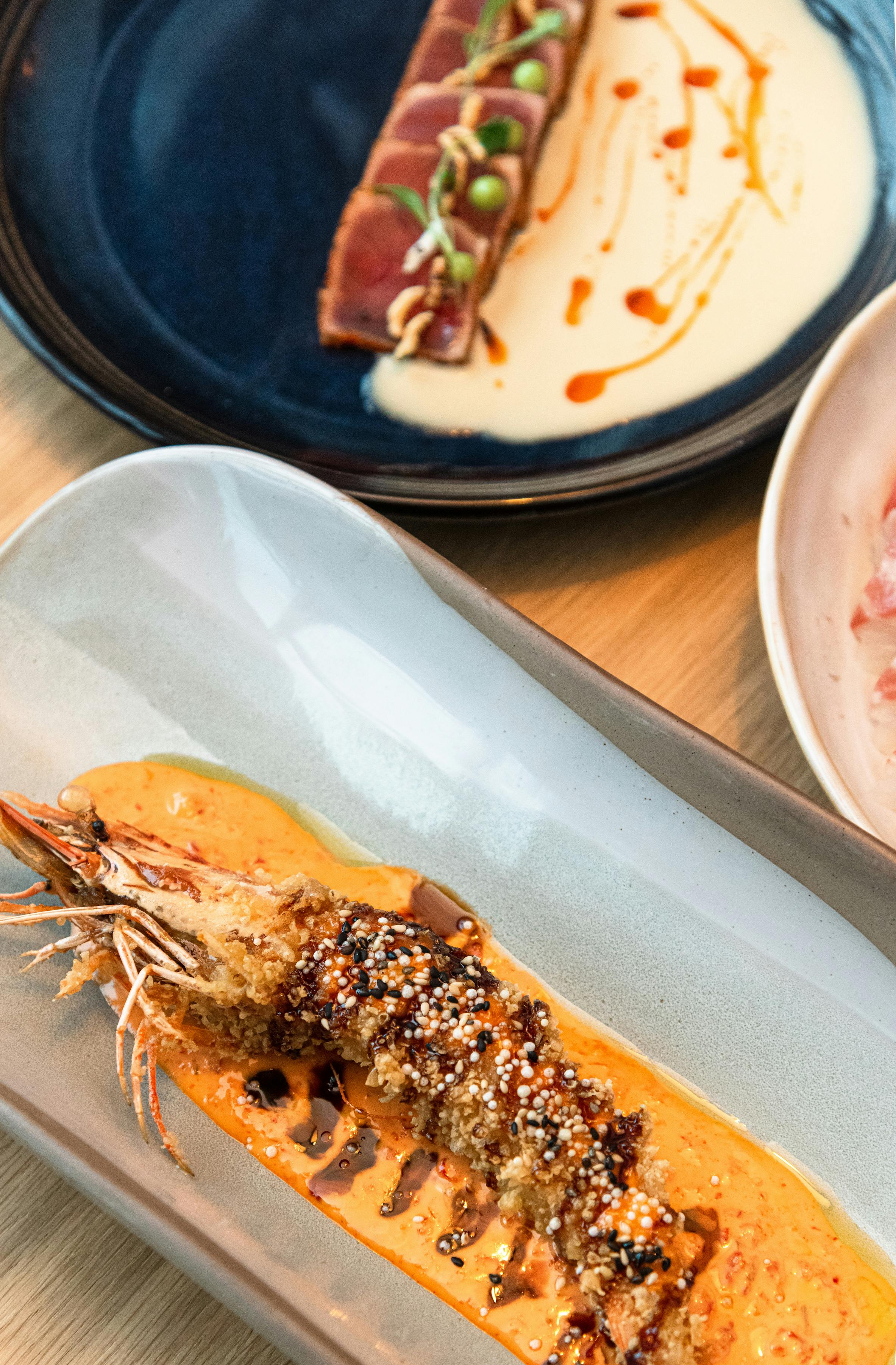 The standout seafood continues with Shrimp Tempura, a dish comprised of a single, jumbo crustacean resting on a spicy bed of sauces. A specimen that easily puts other shrimp tempura to shame, this one arrives in its entirety — outstretched antenna, eyes, tail, and all. Its fragile, crisp coating yields to a gentle touch, revealing sweet, tender meat within. AP spicy yogurt, sesame oil and ginger chili oil offer a spark of spice and a slew of savoury sensations.
Mains are an elegant assortment of seafood and red meat options, prepped with sophistication ever in mind. From Miso Black Cod, with charred scallion salsa verde, to Wagyu Steak, with Hawaiian black salt, each dish is edible extravagance. Served with nam prik chimichurri, peanuts and mint, perfectly pink Lemongrass Lamb Chops are fragrant, satisfying and one of the menu's heartier options.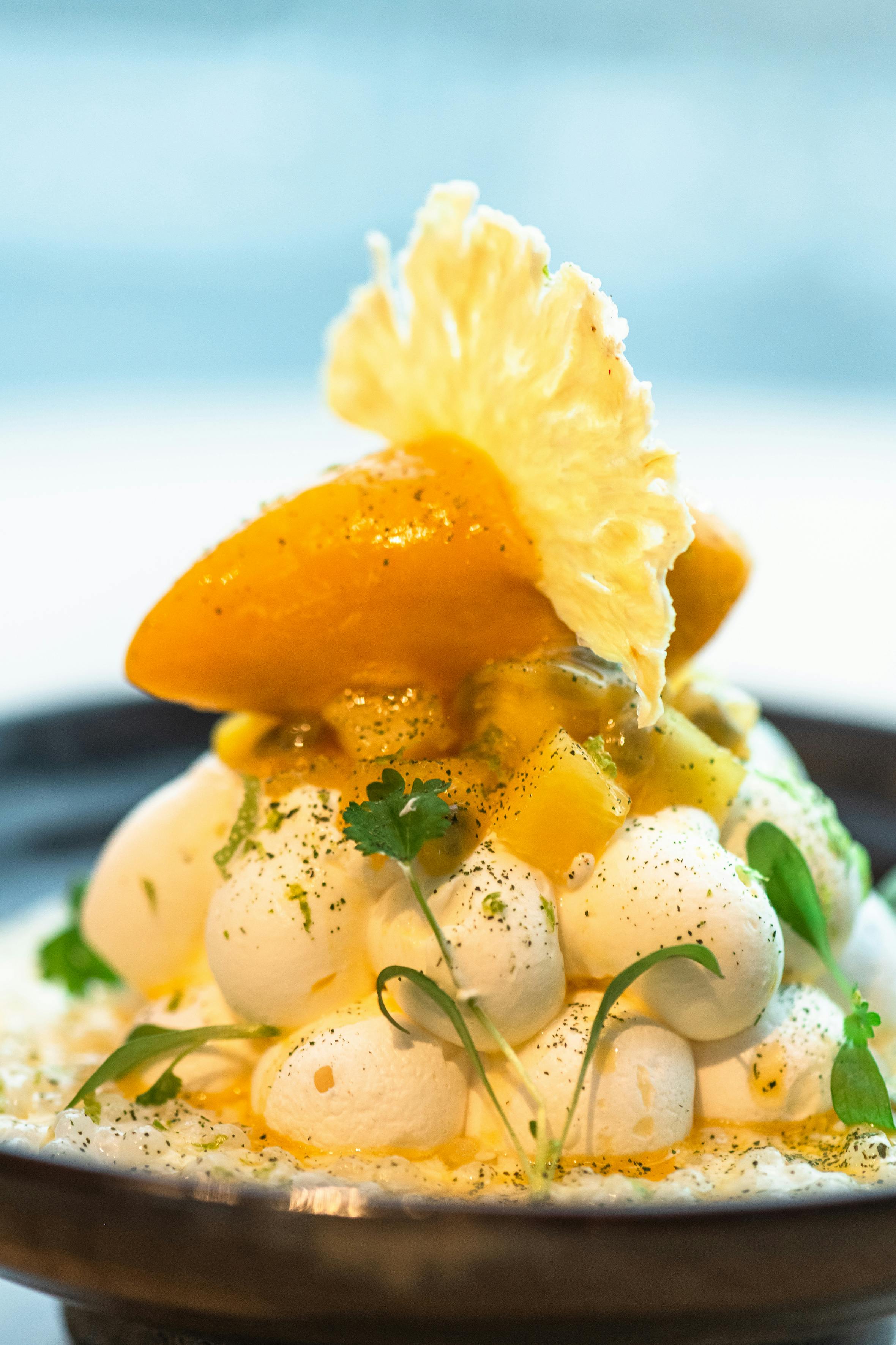 Not to be missed, pastry chef Richelle Tablang's assorted sweets are all "made in-house and are unique to this property," says Corrado. "We just wanted something playful, with the right flavour profiles to suit the menu and the room. They're very pretty," he adds. A perfect example, the Exotic Pavlova, is already dazzling diners, thanks to its medley of flavours, textures and its remarkable presentation. Swimming in coconut tapioca pudding, crisp meringue is then crowned with whipped white chocolate chantilly, zingy pineapple and passionfruit compote, mango sorbet, and a pineapple tuile. Clearly a quick study, Tablang perfectly understood her assignment. Shockingly delicious, this dessert is graceful and technically flawless, while managing to also be as giddy and glorious as every night out in Yorkville should be.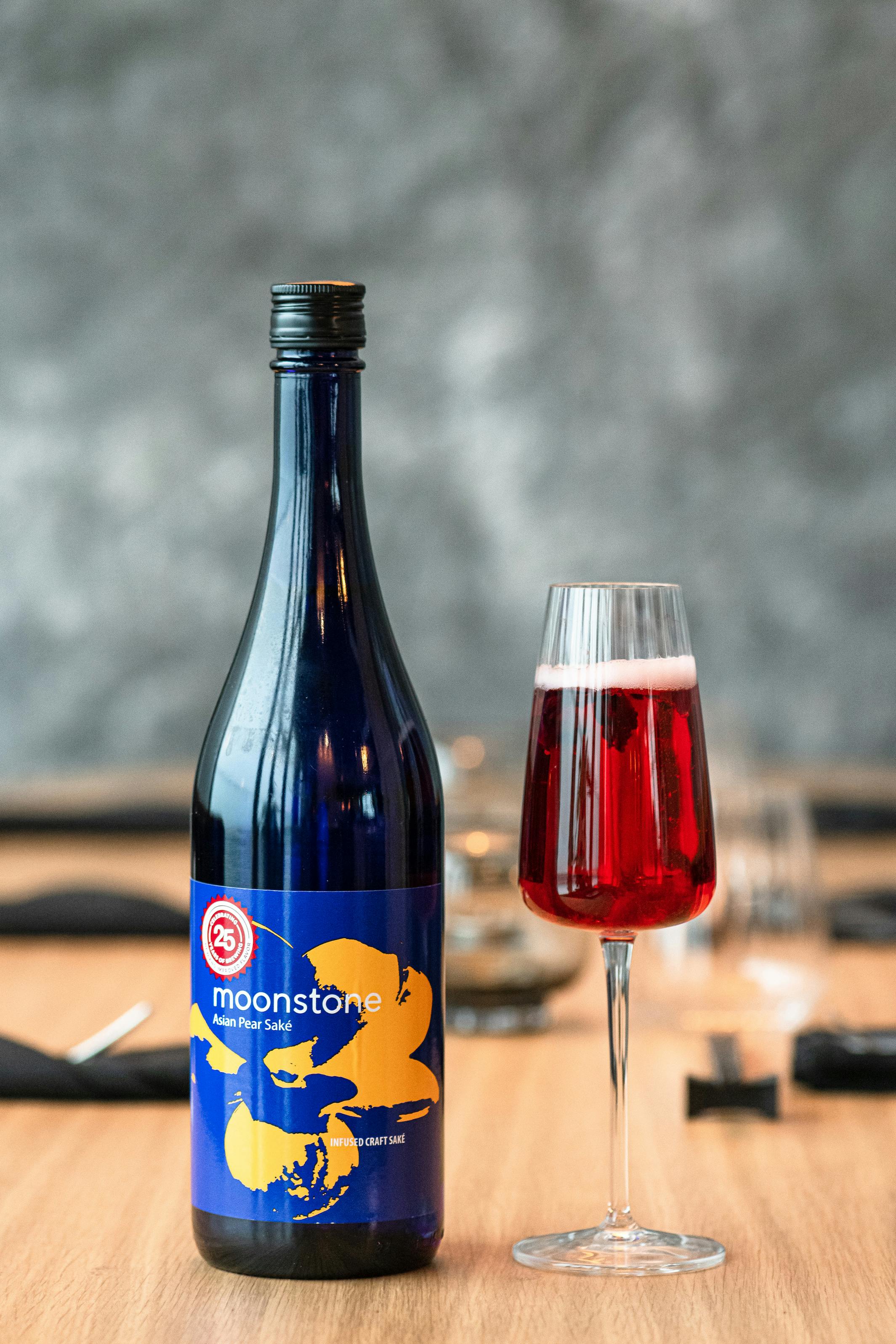 With more than a dozen pages to peruse, AP's drink menu merits a good deal of your attention. As you mull over cocktails, and a quality wine list populated by bottles sourced from classic regions and classic producers, make sure to devote some time to the eatery's impressive sake and whisky selections. Whereas most restaurants list their sakes as simply dry or sweet, sommelier and floor manager, Beibei Hou, wanted to give guests more info to guide their choice. At AP, sakes are divided by style — from "refreshing & delicate" to "complex & savoury," — to help guests zero in on their preferred pour. All dry, only the sparkling offerings exhibit a little more sweetness, according to Hou. Sourced from Japan, with notable bottles from Sawaya Matsumoto's terroir-focused ID series, each sake can be served cold, with several also available warm, depending on customer preference. Exclusive to the restaurant, Antonio Park's own brand of sakes includes four styles made and labelled in Japan, then shipped to Montreal, then Toronto. If a trip to la belle province isn't in the cards, you'll want to head to AP for a chance to sip these rare gems.
Listing every bottle the team can get, the restaurant's catalogue of Japanese whisky is equally grand. With close to 30 entrants, it's the city's largest, boasting a range of bottles from Toki and Togouchi Premium to Nikka Miyagikyo Single Malt.
A choice selection of crafty cocktails make use of interesting spirits in inspired ways. Light and lively, the Hana Spritz acquires its alluring colour and zip from house-made hibiscus syrup. With Moonstone Asian Pear Sake, St. Germaine Elderflower Liqueur, and a dash of prosecco it's a gently fruity aperitif that will get any night started on the right foot.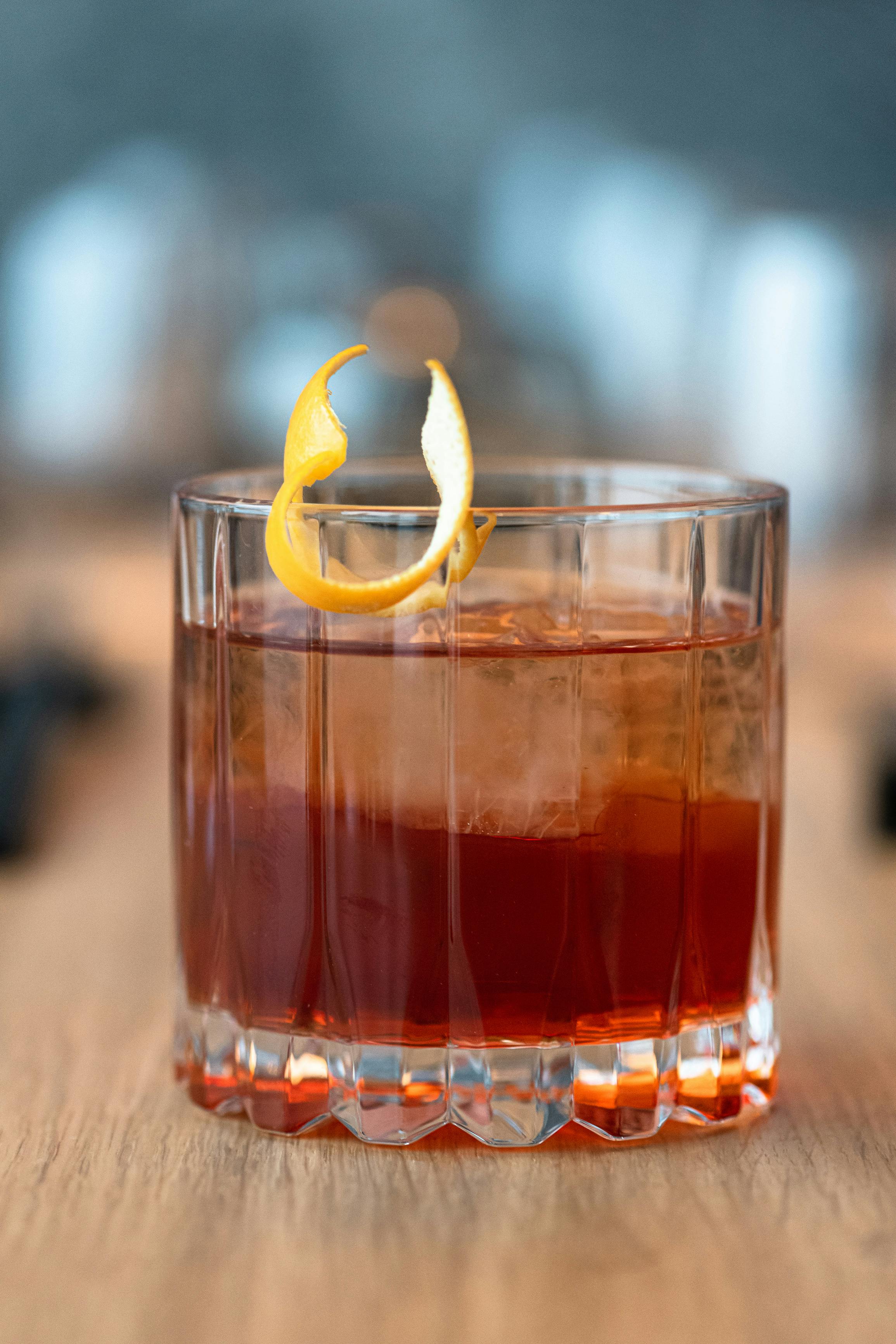 Bitter and balanced, the Yoichi Old Fashioned uses Nikka Whisky From the Barrel in a riff on the classic.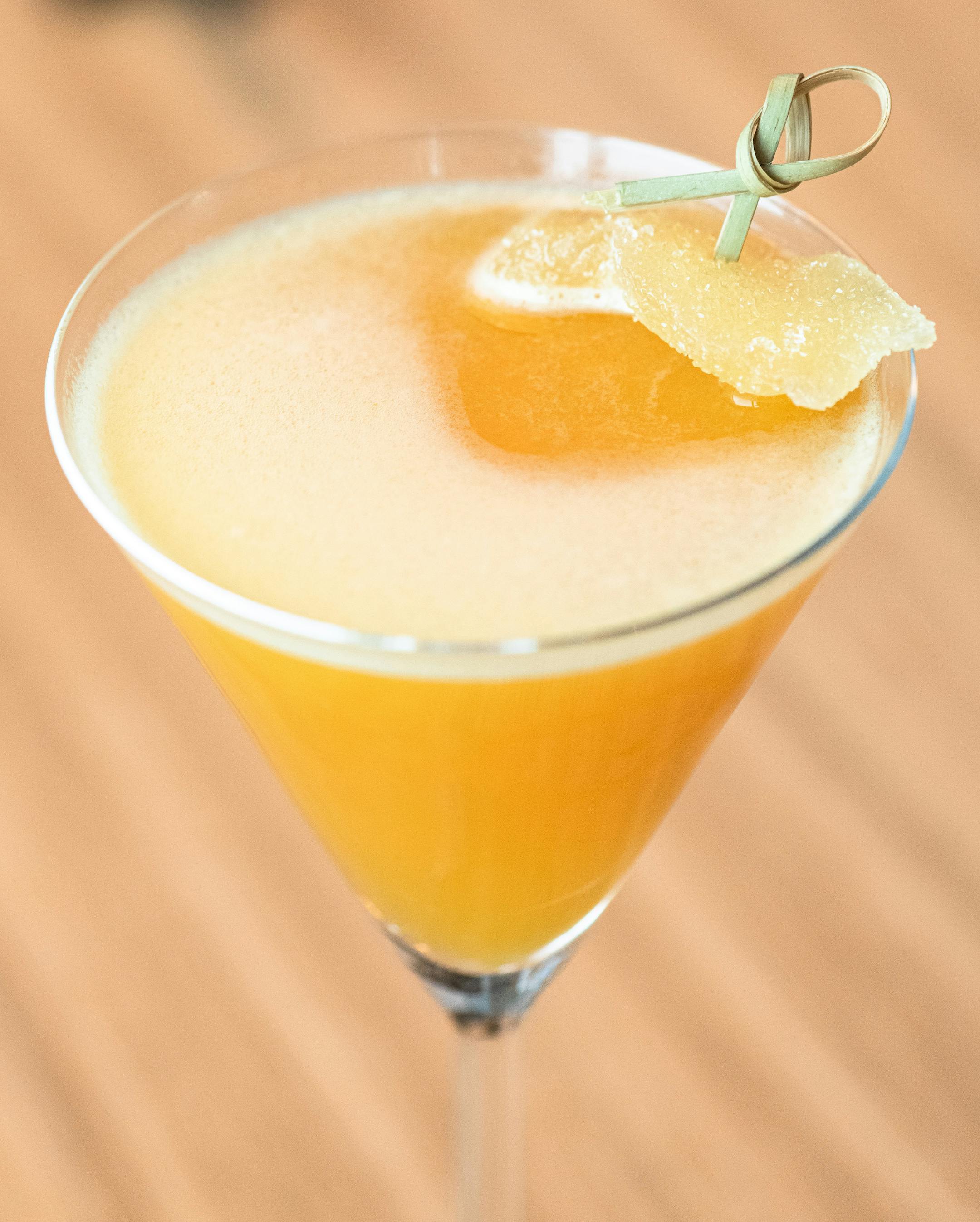 Exhilarating and fruity, the Four Islands is a vodka-based tipple with Domaine de Canton ginger liqueur, passion fruit, ginger and an identity tinged by the tropics.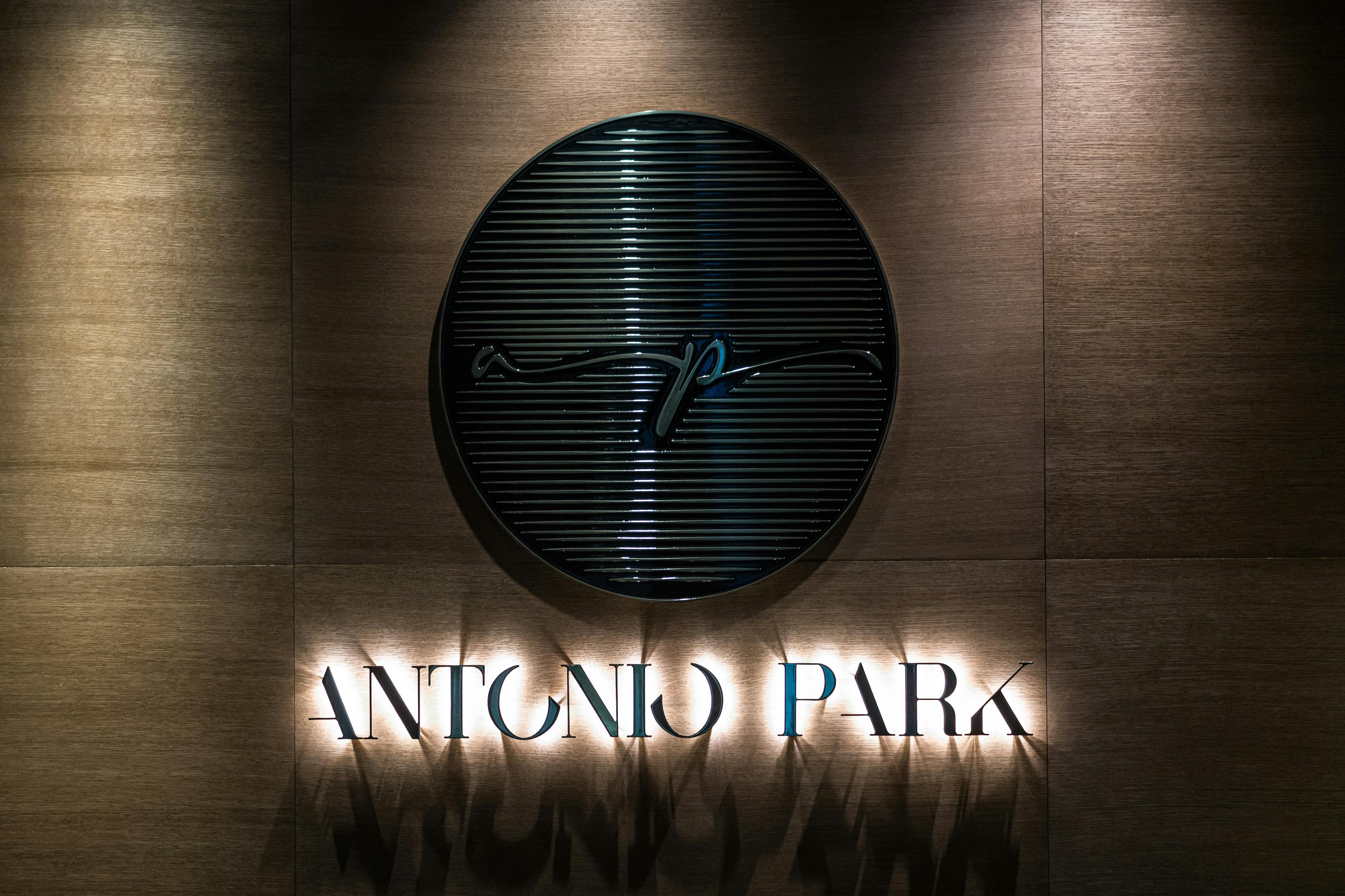 Under the wing of the Scale Hospitality team, AP is as fine and finessed as expected. With food by Canadian celeb chef Antonio Park, and local guru Ted Corrado, it's no wonder the result is a room that dazzles, service that soothes, and dinner that wows. Visit on a day with a clear forecast, thrill at the view, and you'll want to personally congratulate the team for hitting its latest project out of the park.