Photographs by Amanda Biffis
Dense, buzzing and artfully obscured: walking through Midnight Market feels like you've entered a cyberpunk dreamscape. Each of the bar's three distinct corners is separated by elaborate zig-zag alleyways, but unified by an electric atmosphere with glowing pockets of neon everywhere you look.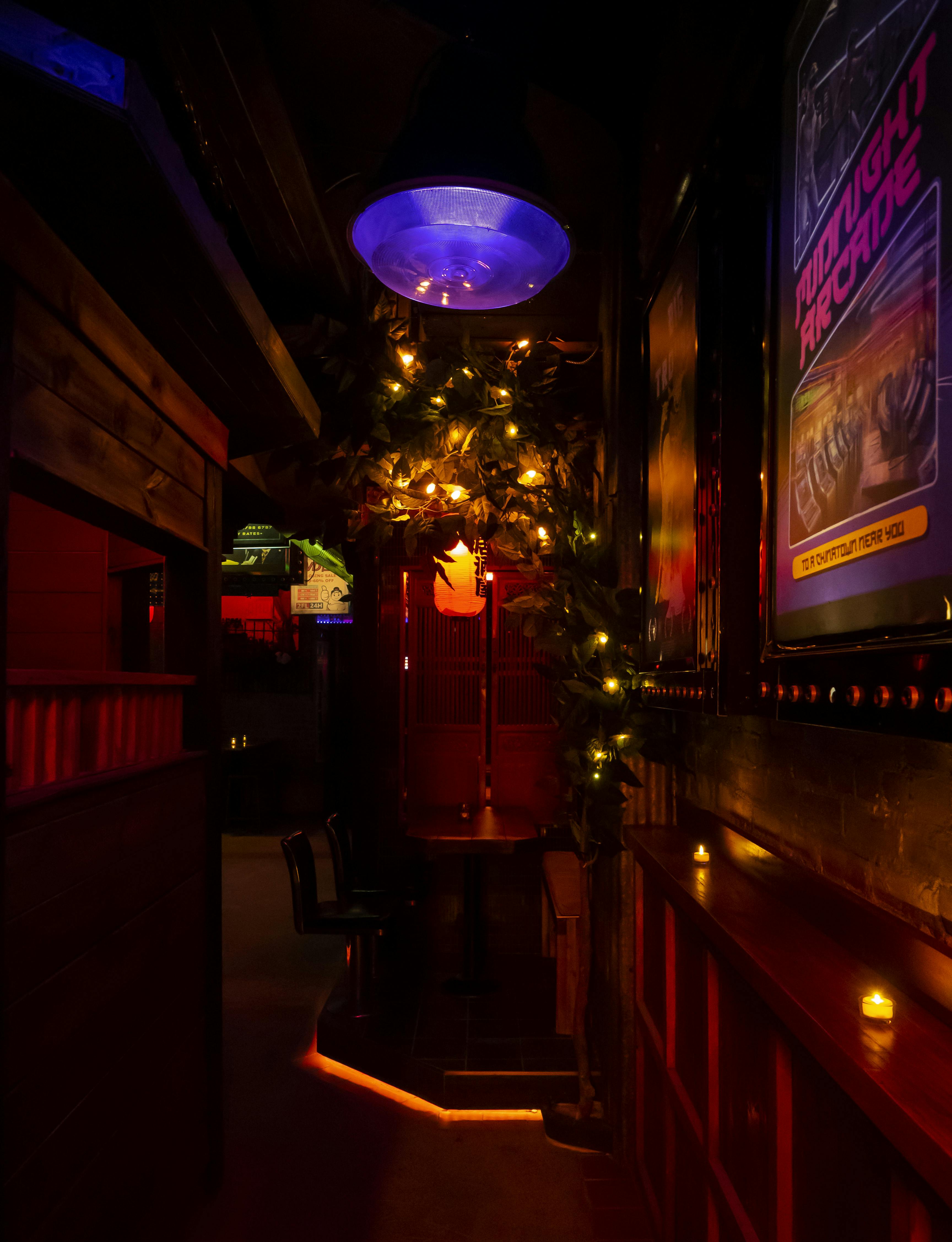 Following the success of their previous projects, this new arrival is the most ambitious to date by sibling-team Andrew (Big Trouble), Christine (Big Trouble) and Elissa Pham (Kekou).
"The goal was to create a space that was exploratory," says Andrew. "Three different bar areas—each with different vibes and offerings—and seating where no two areas were the same, but still interconnected in some way."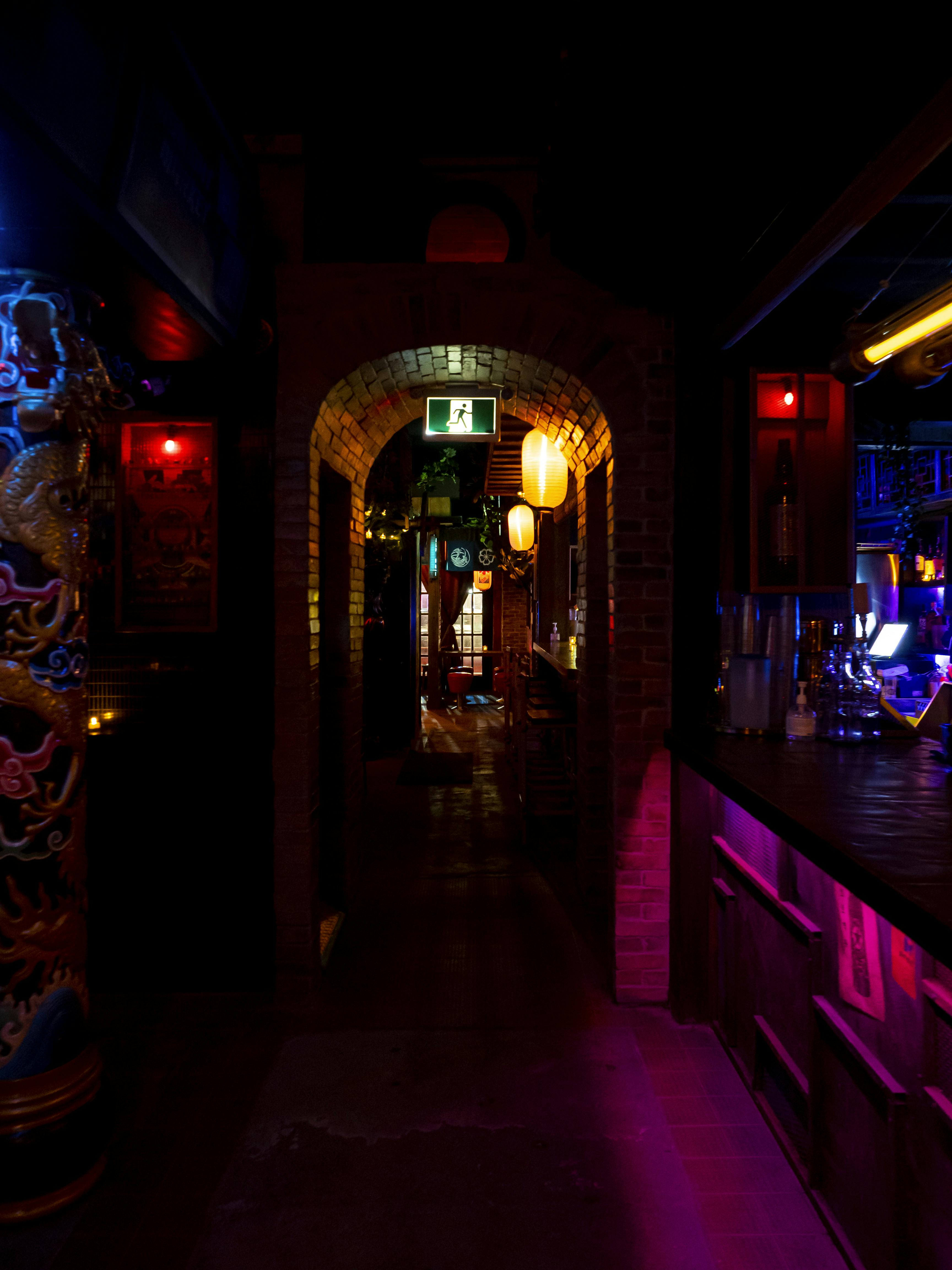 At Midnight Market, you'll find late-night street eats from all over Asia, plus a cocktail menu infused with the same house-made syrups that made Kekou's gelatos an instant hit.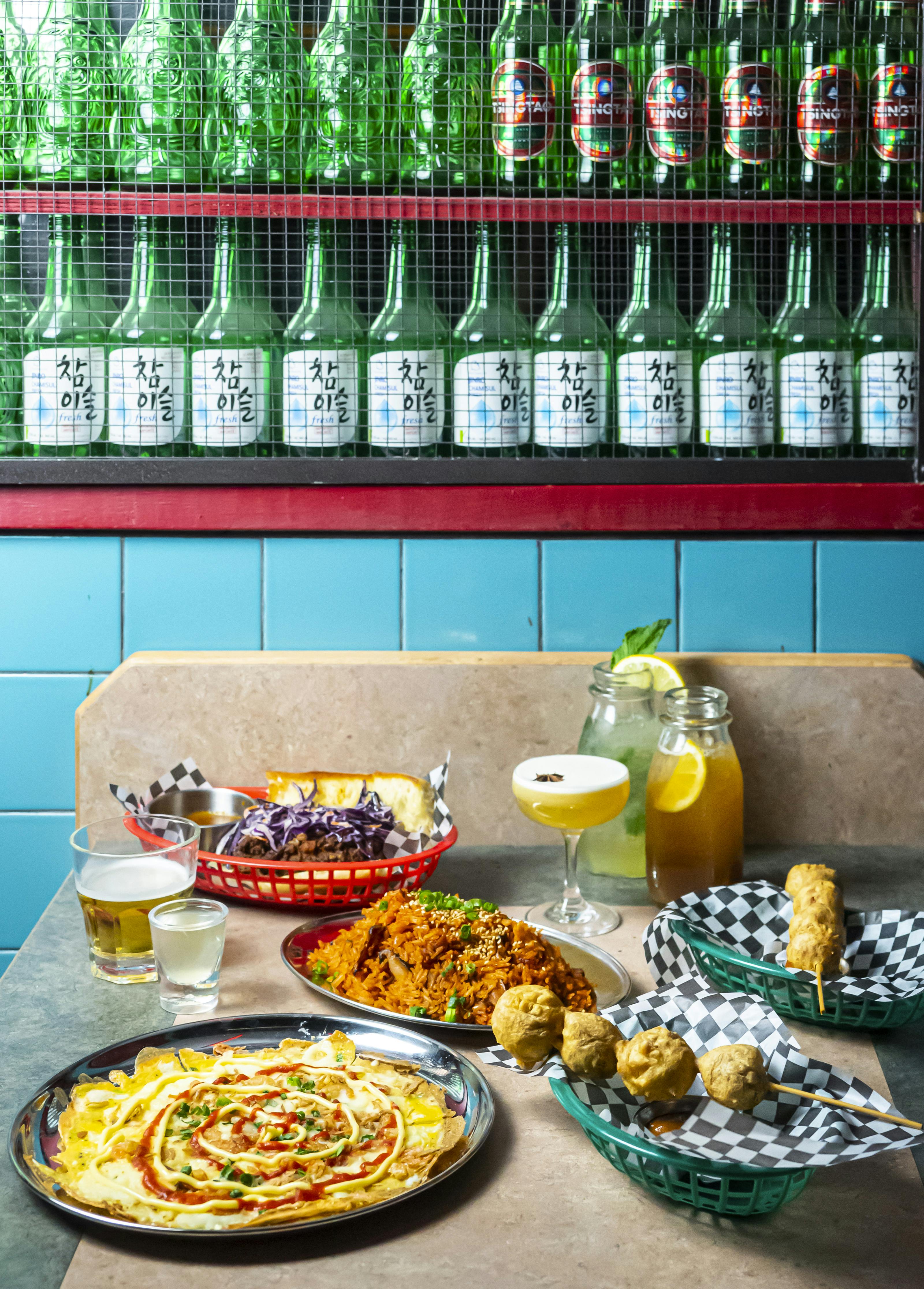 The Space:
Inspired by the diversity of outdoor night markets in Asia, Midnight Market is charged with surprising details at every turn. While Big Trouble was mainly inspired by Chinese architecture and details, Midnight Market brings together elements from various Asian cultures, including Chinese dragon art, Japanese izakaya designs and Vietnamese homeliness.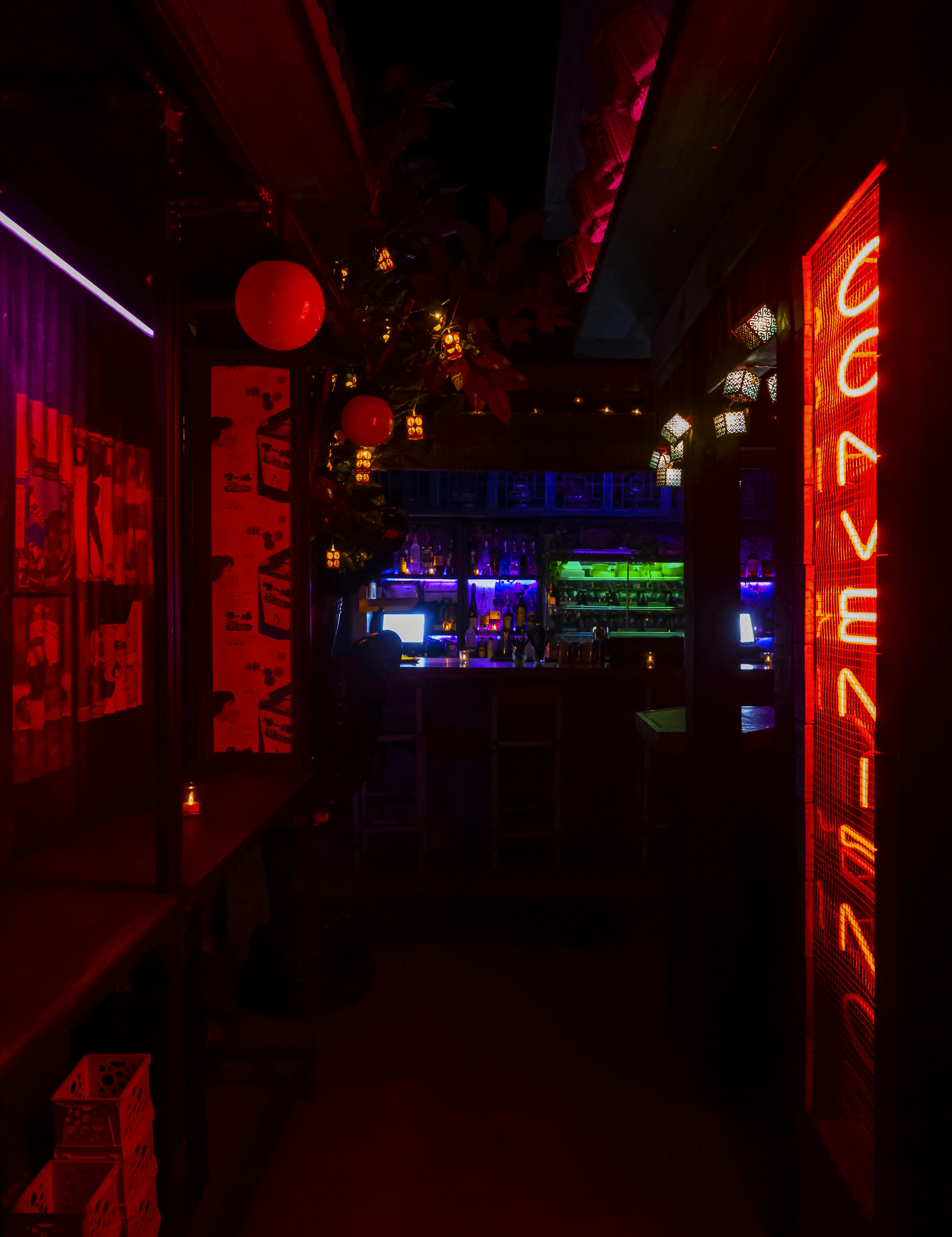 "One of the goals of Big Trouble was to facilitate a feeling of belonging. With Midnight Market, we wanted to continue that conversation towards a feeling of connectedness," Andrew explains. "The style and decor come from many cultures and places, but they're more similar than they are different, and hopefully that feeling extends to our customers as well."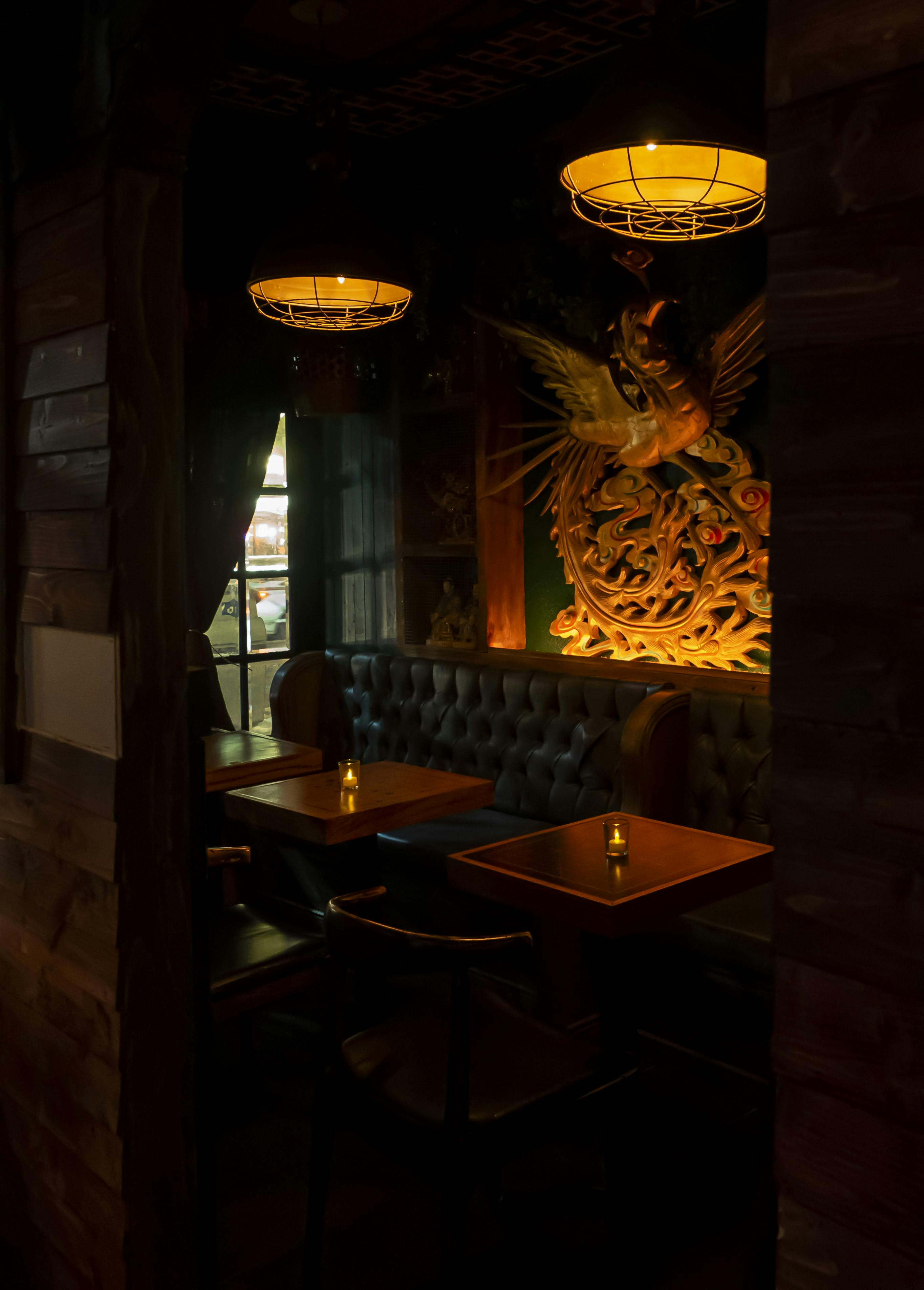 A typical night involving all three corners of the bar will begin at the Midnight Bar, a cozy spot with bar-side seats and quieter music for your first cocktail of the evening. With overhead string lights, izakaya lanterns and a bar backlit by neon lights, there's a certain Chinatown-basement charm in this seated area, complete with suspenseful, muffled music from elsewhere in the bar.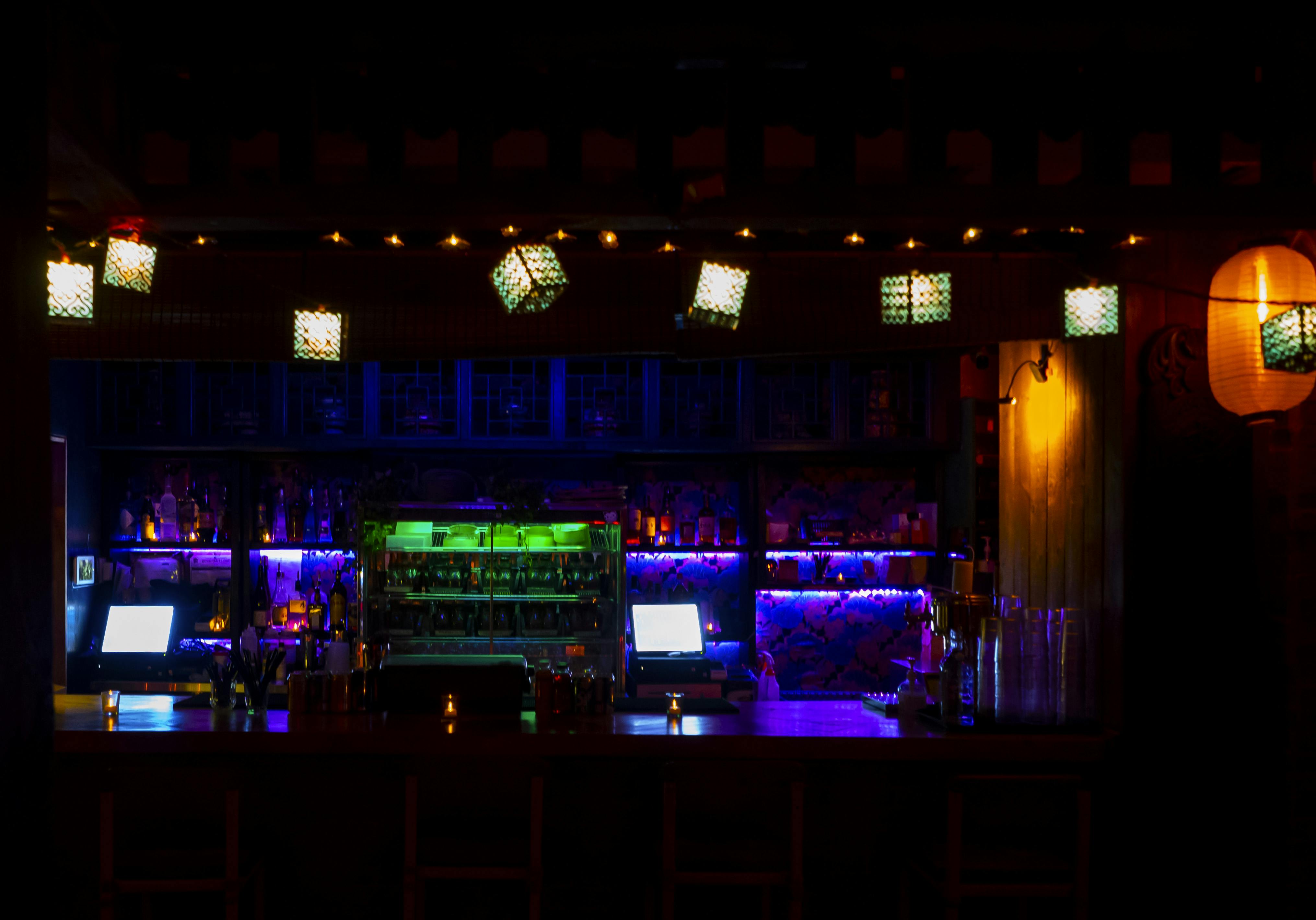 Eventually, you'll succumb to the musical energy and get drawn into the Dance Bar, where classic neon signage covers every inch of the ceiling. Made to mimic a variety of business street signs, they advertise everything from wholesalers and DVD stores to the "Midnight Hotel," and an acupuncture "healing centre" that also specializes in "magic."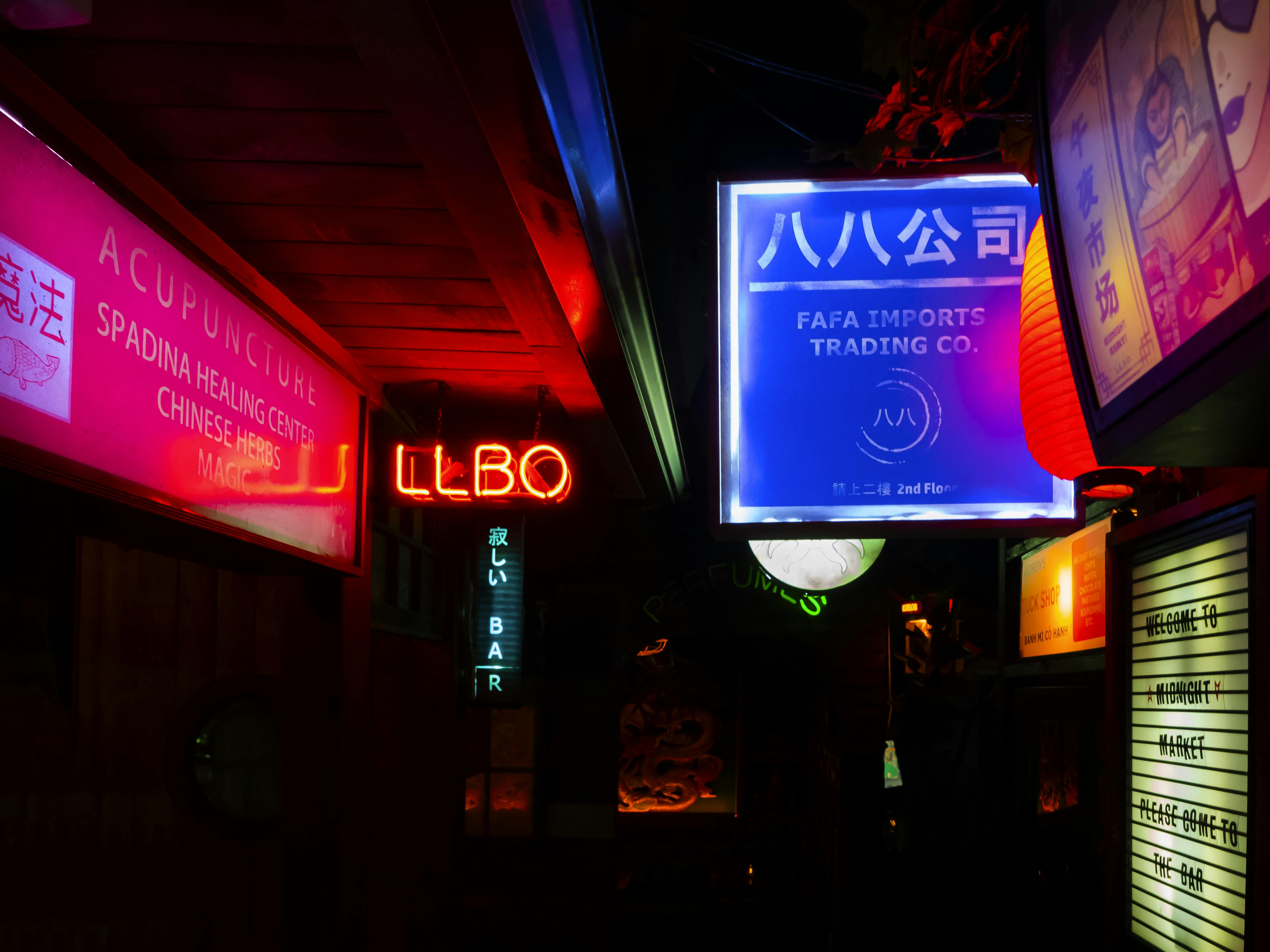 You won't find any cozy bar-side stools here—with an open concept and higher ceilings, the Dance Bar gives people the space they need to move and mingle. Under the buzzing neon glow of street signs, it's easy enough to get carried away by the energy of the lights and whatever Sound Legends Company (SLC) is spinning that evening.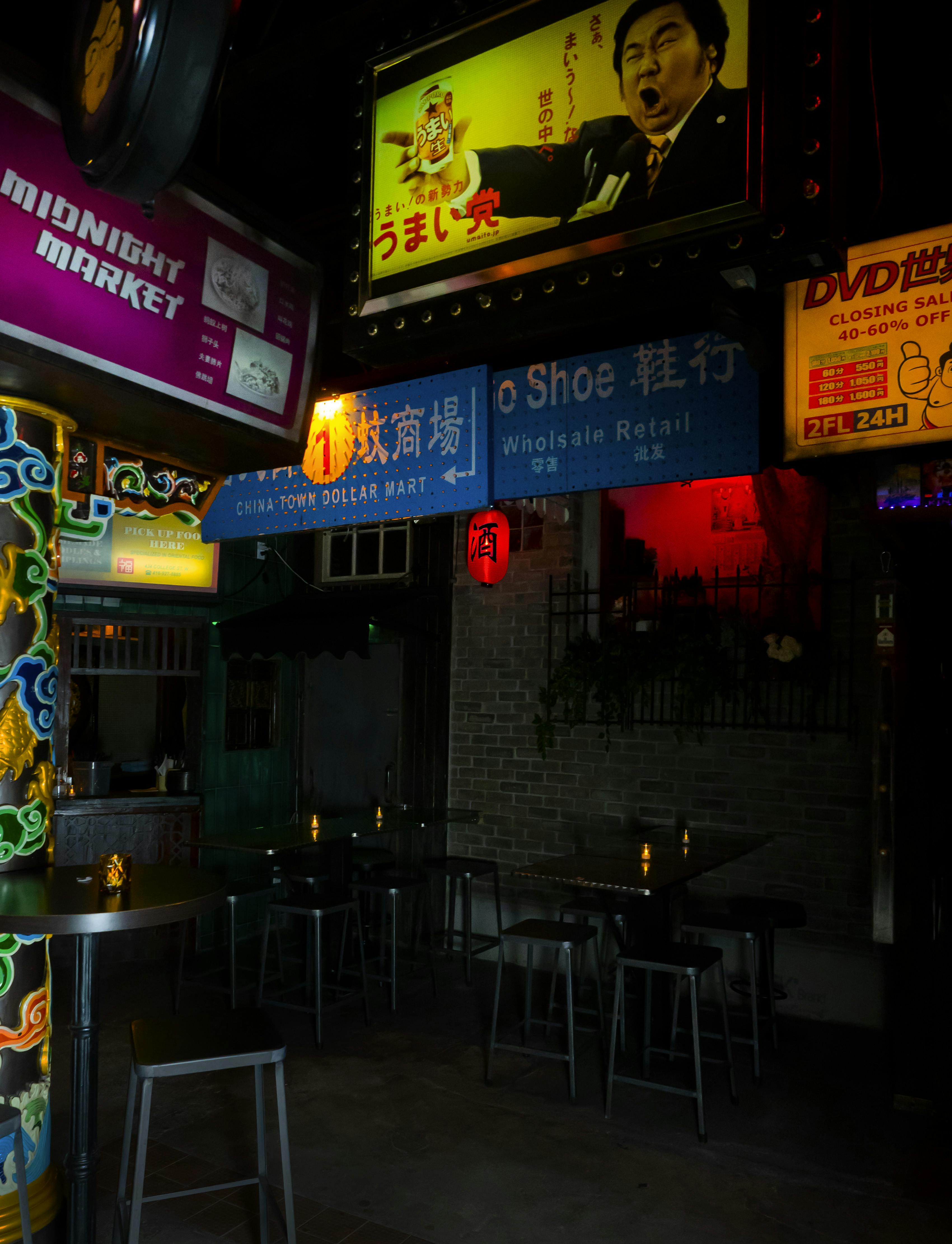 If the beats here feel familiar, it's because you've heard SLC at Big Trouble before. At Midnight Market, however, they DJ to experiment.
"They spin a little different here, with a bit more variety and freedom," says Andrew.
At some point in the night, you'll want to head over to a quieter area for a late-night heart-to-heart with someone special, or just to slip away and enjoy a drink all by yourself. This is when the magic of the Lonely Bar comes into play.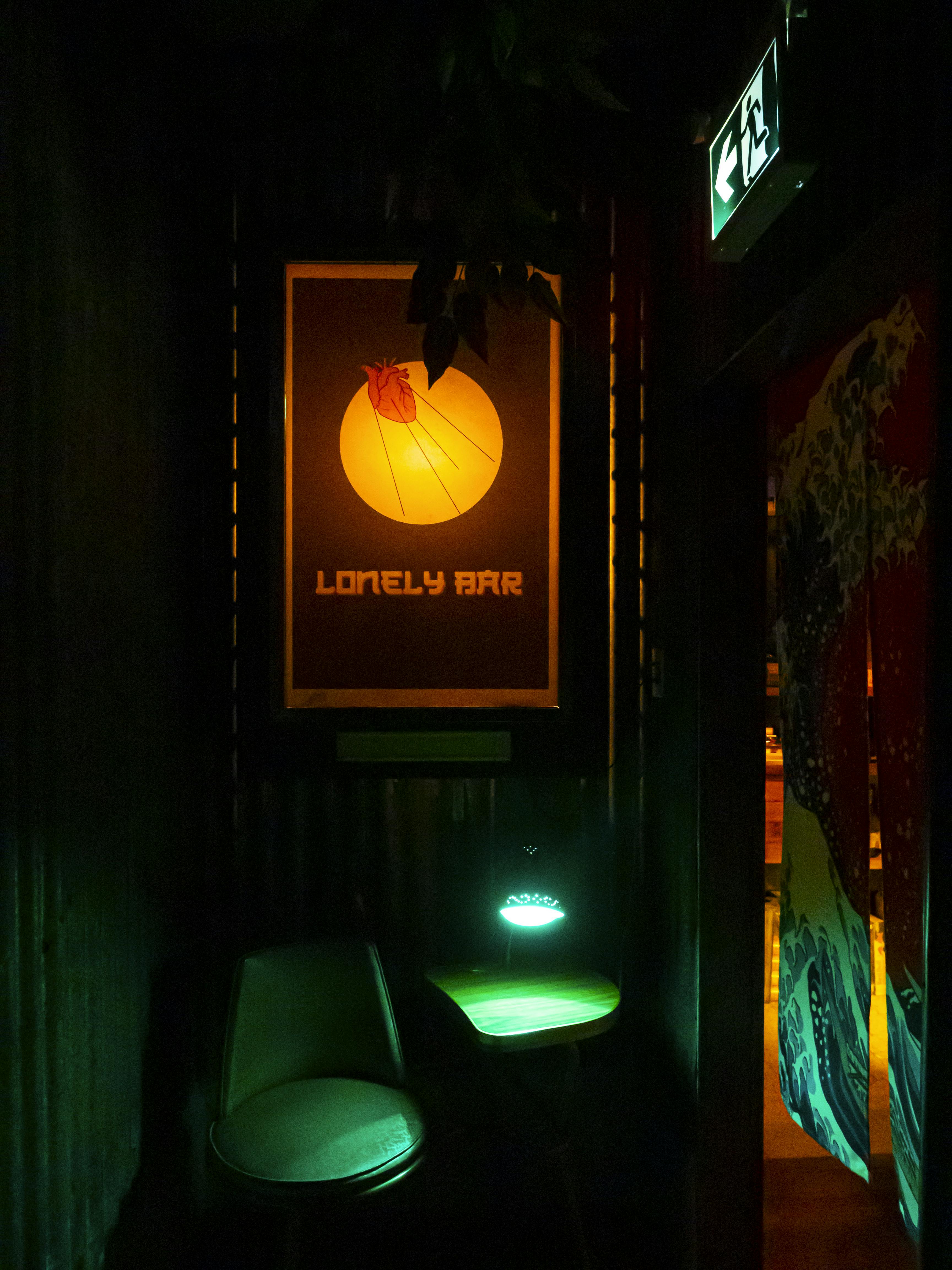 Sectioned off from the rest of Midnight Market by a zig-zag entrance, the special layout leading to the Lonely Bar prevents loud music and noise from entering the area. With cozy tables and a special cocktail menu of Asian whiskeys, sakes and wines, this space is a refuge from the crowd.
If you're in a "surprise me" kind of mood, the bartender here does an "Omakase cocktail" that regularly changes. Last week, there was an "Alcoholic Bubble Tea," but there's no guarantee you'll catch it again.
"You never know what you're going to get at the Lonely Bar," says Andrew.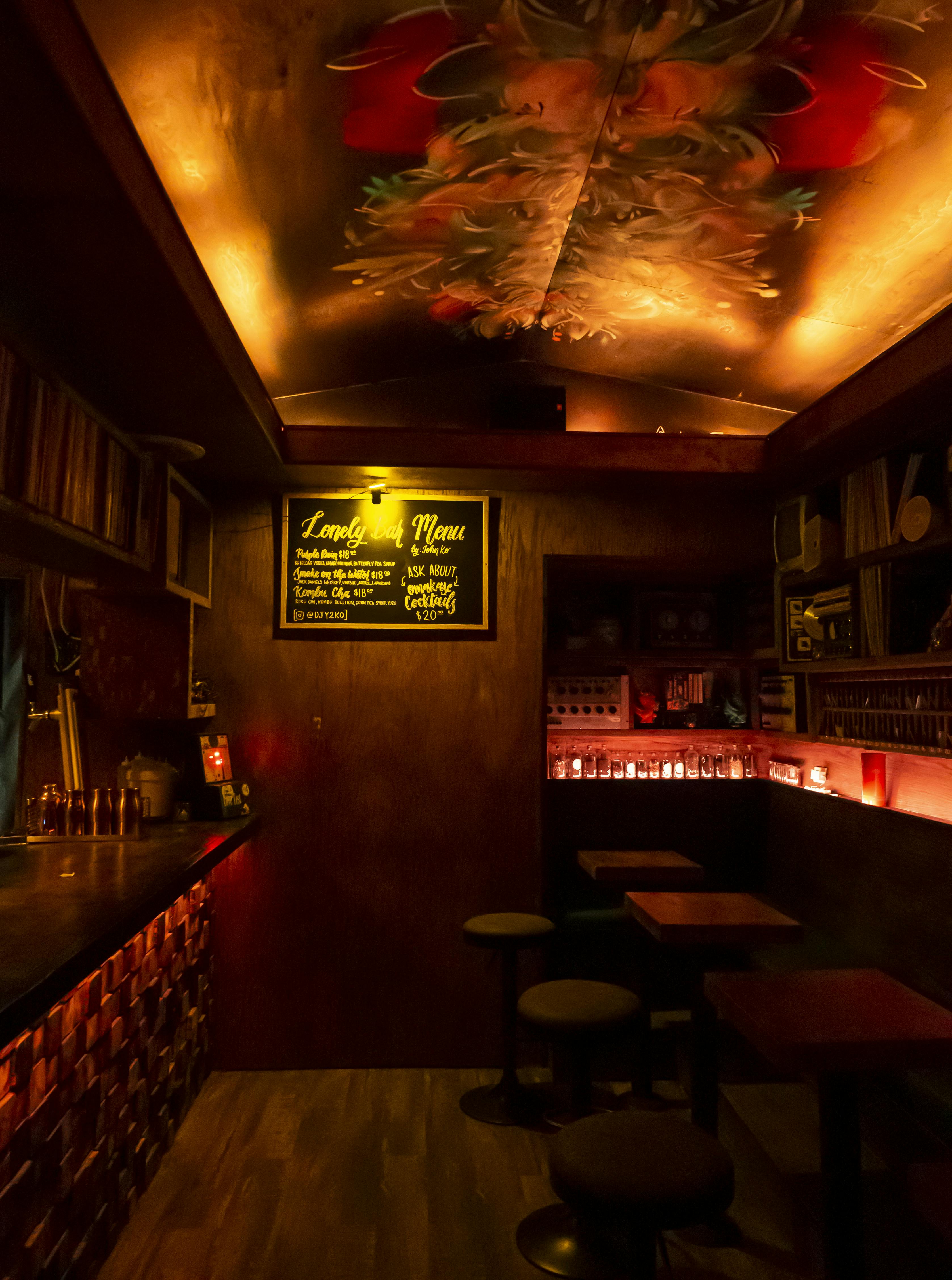 Preserving the separateness of this space, the music here is played at a much lower volume—sometimes you'll hear a quieter version of what's being played in the main areas, other times it'll be the bartender's choice. At the back, they're currently dusting off the Lonely Bar record player, with plans to make use of their 1,000-record collection soon.
The Food:
Bringing out the captivating distinctiveness of Asian cultures, the food and drinks at Midnight Market are equally varied and wonderfully strange.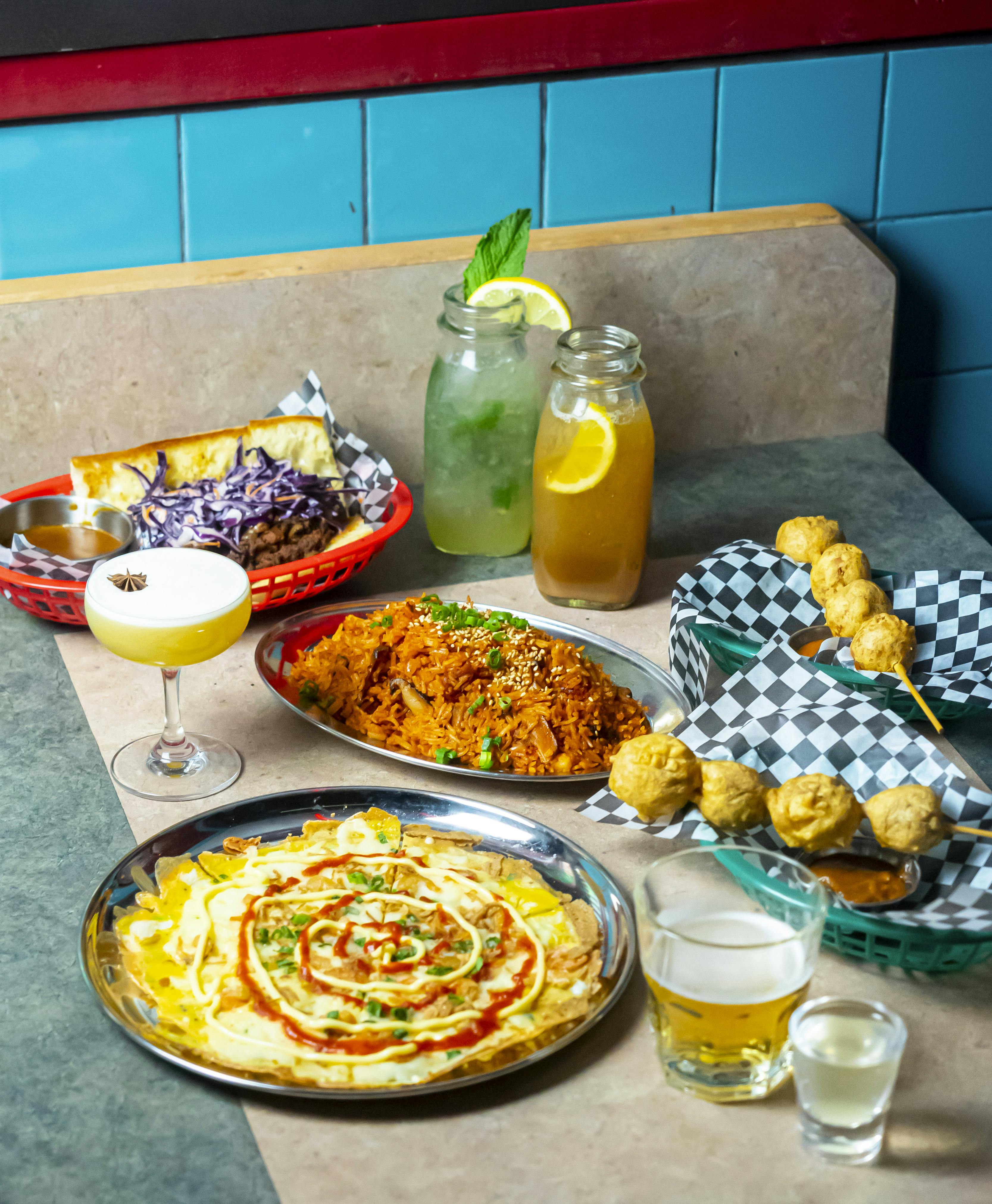 Take the Da Lat Pizza, for instance. Traditionally, the Da Lat specialty bánh tráng nướng is a charcoal-grilled rice paper snack made with toppings, much like a "pizza." Midnight Market's version uses egg, chives, cheese, baby dried shrimp, fried onions and scallions.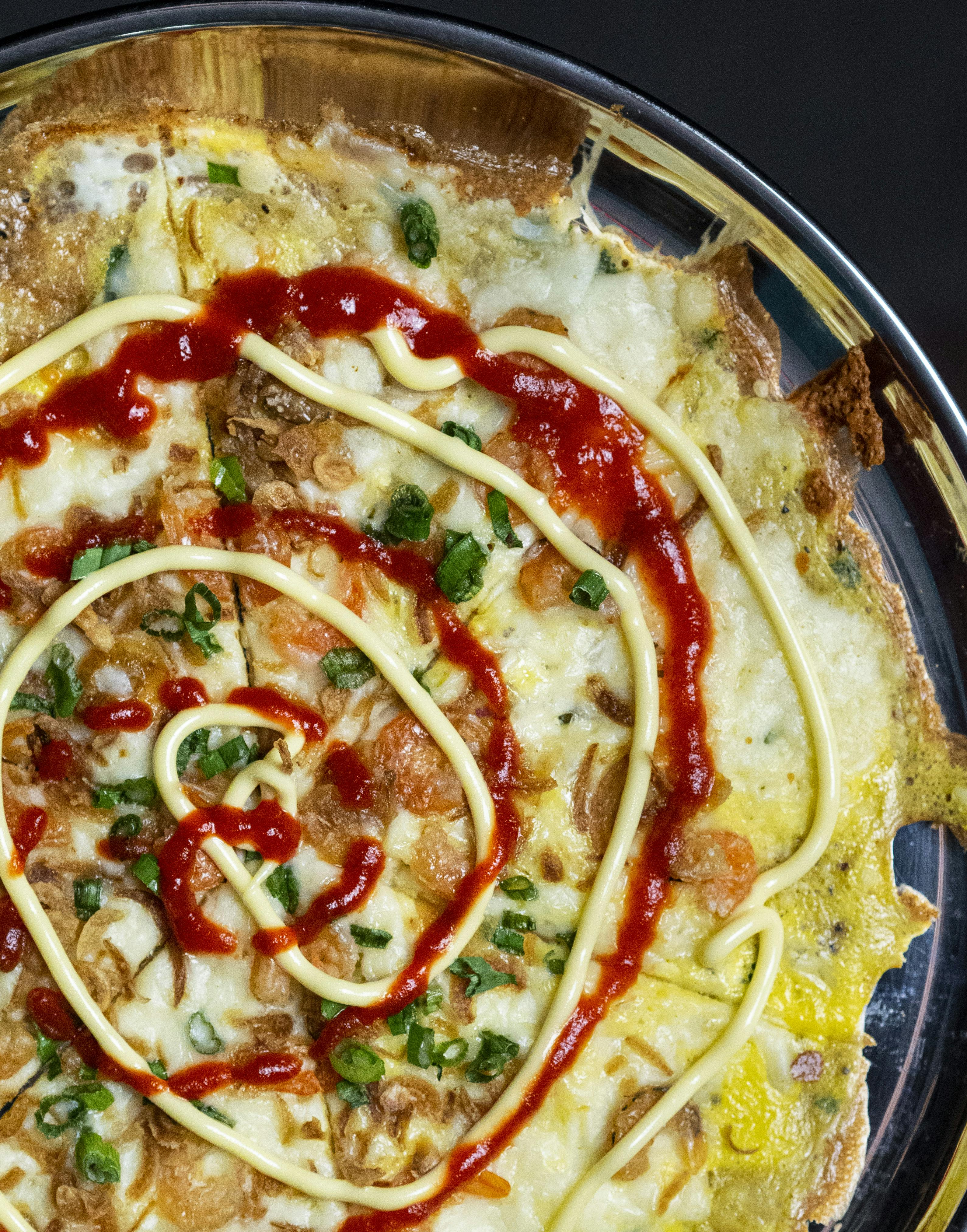 "Some of the stuff in it is pretty weird," Andrew admits. "But it tastes good and it works well."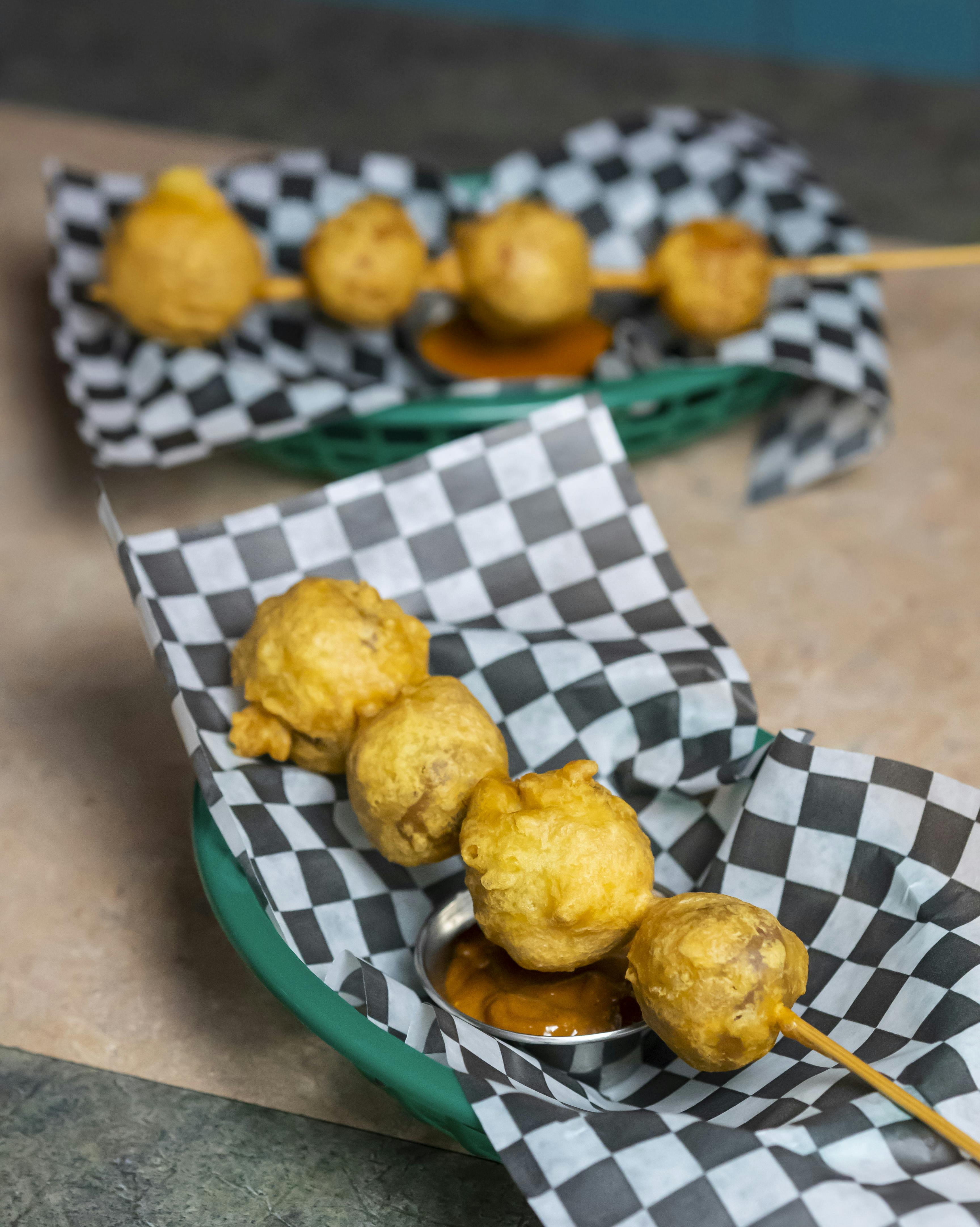 For skewers, you can go with a Hong Kong-inspired Curry Fish Ball with Curry Sauce, or try the Thai Peanut Beef Ball with Peanut Sauce. Both are lightly battered and fried golden for a perfect hot-and-crunchy bar snack.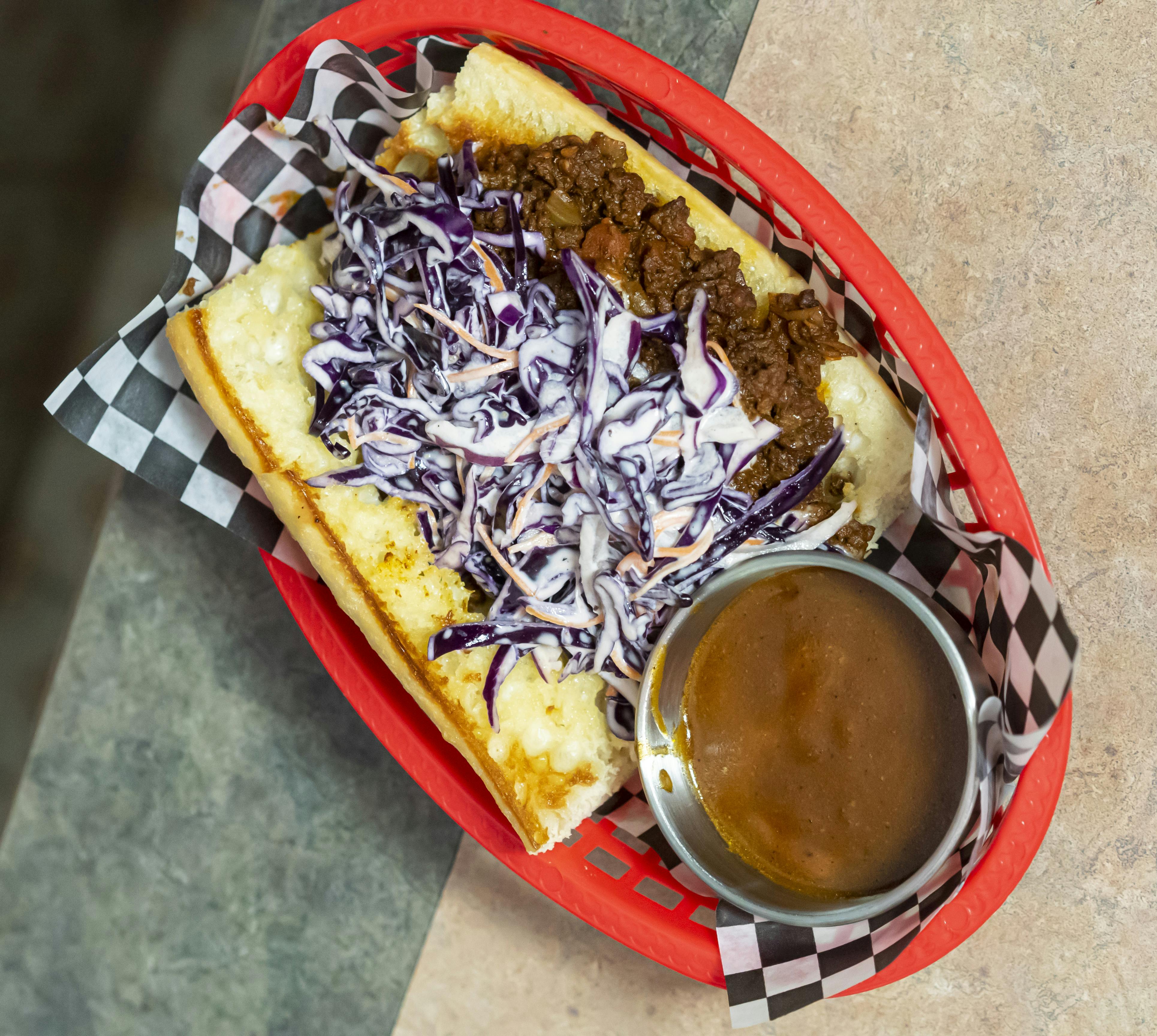 Another Vietnamese-ish item to try is the Sloppy Joe Bo Kho: minced beef, spiced mushroom beef gravy and slaw served on a baguette, plus a side of Bo Kho dip inspired by the Vietnamese beef stew traditionally served with rice.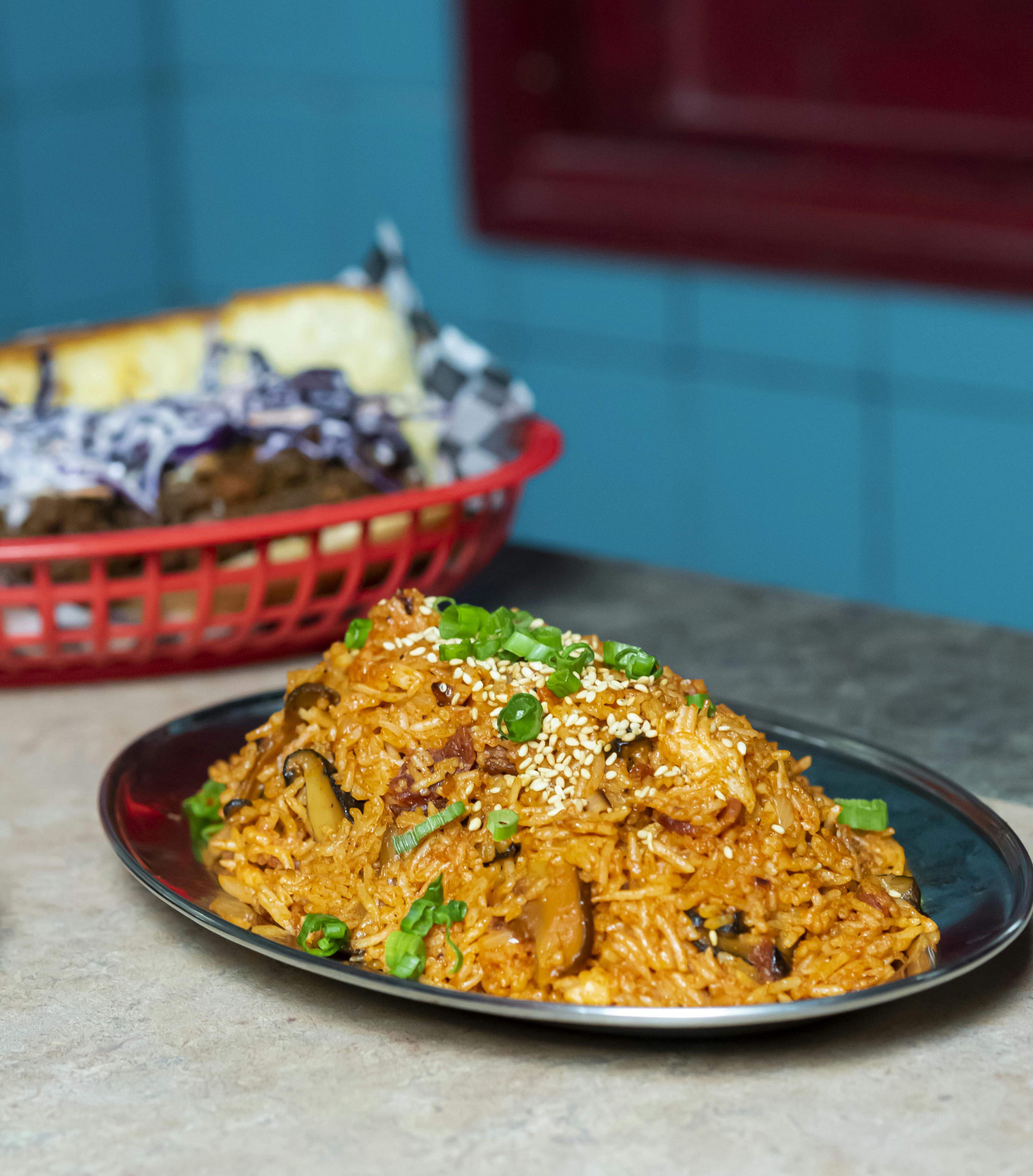 Next, for a taste of Korea, Midnight Market does a fantastic Gochujang Bacon Fried Rice with shiitake mushrooms.
While the one-page menu covers a lot of ground for Asian flavours, it's the straightforward Pad Thai that means the most to Andrew.
"It's our previous bar Nirvana's old recipe, refined and passed down through generations of dive bars, and we needed to keep it going at all costs," he says. "It's an if-you-know-you-know kind of thing."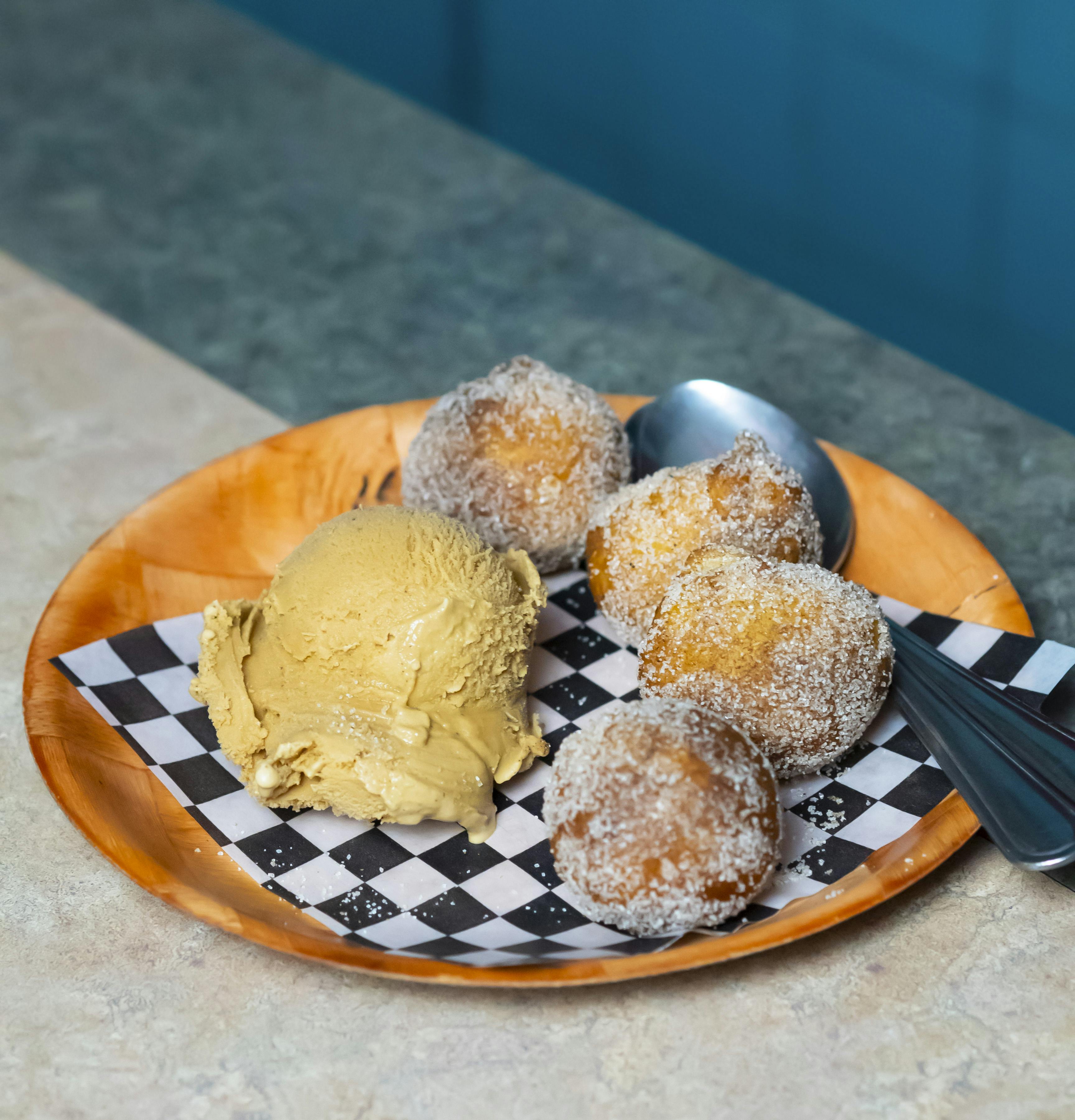 For dessert, there's only one item on the menu right now, and it's a good one. Four deep-fried, sugar-dusted Chinese Donuts are served with a scoop of Hong Kong Milk Tea ice cream, an all-time favourite at Kekou gelato.
The Drinks:
Continuing to capture the electricity of Asian bars and nighttime scenery, Midnight Market doesn't hold back with their bold concoctions and cocktail syrups.
Spearheading both food and drinks is Elissa, who brings over her expertise of syrups and infusions from creating gelatos at Kekou. Having mastered the creation of authentic Asian flavours, she's the obvious mixologist behind Midnight Market's cocktails.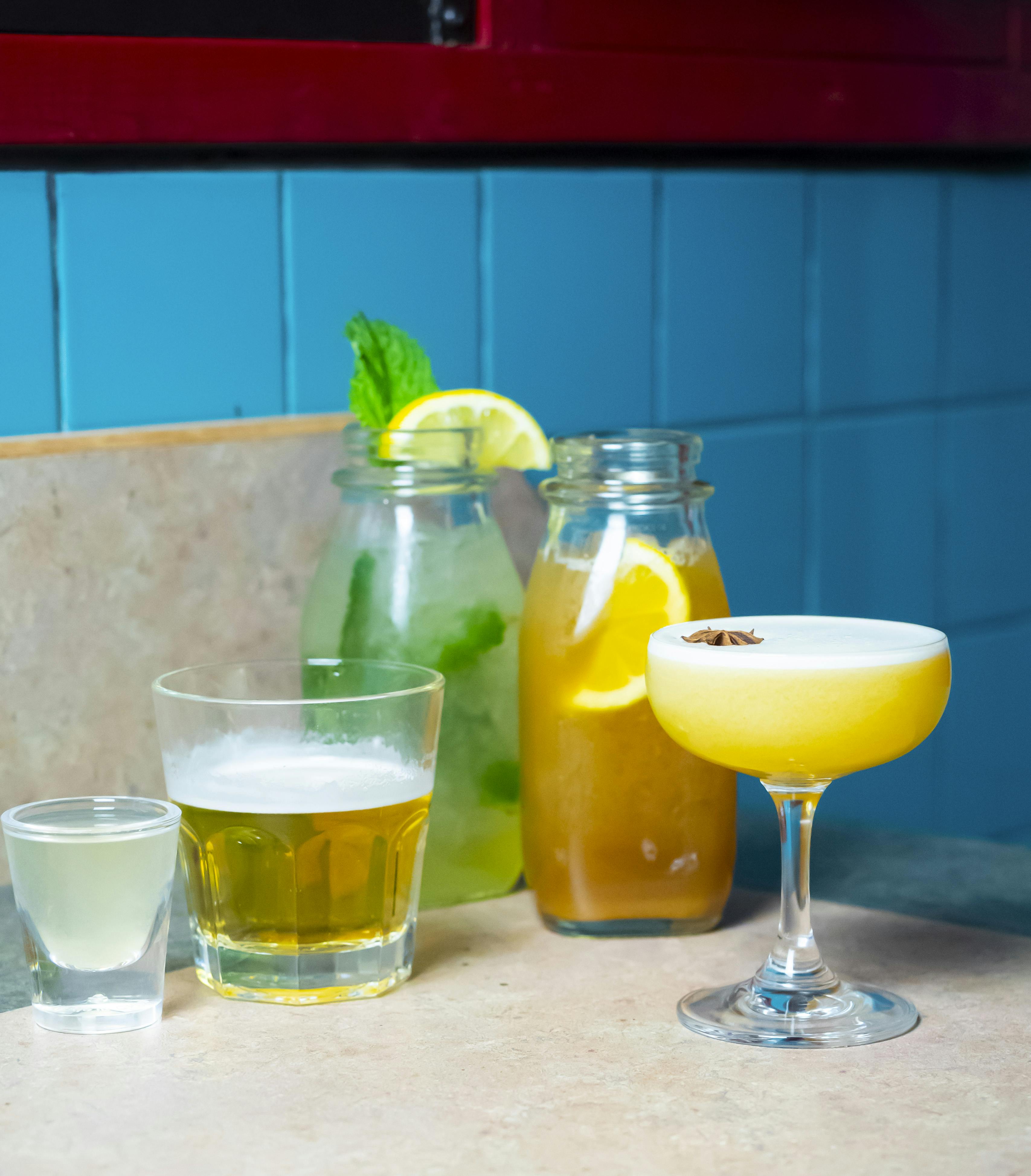 On their Hi-Balls menu, you can find a range of Asian-inspired concoctions infused with innovative syrups and quality spirits.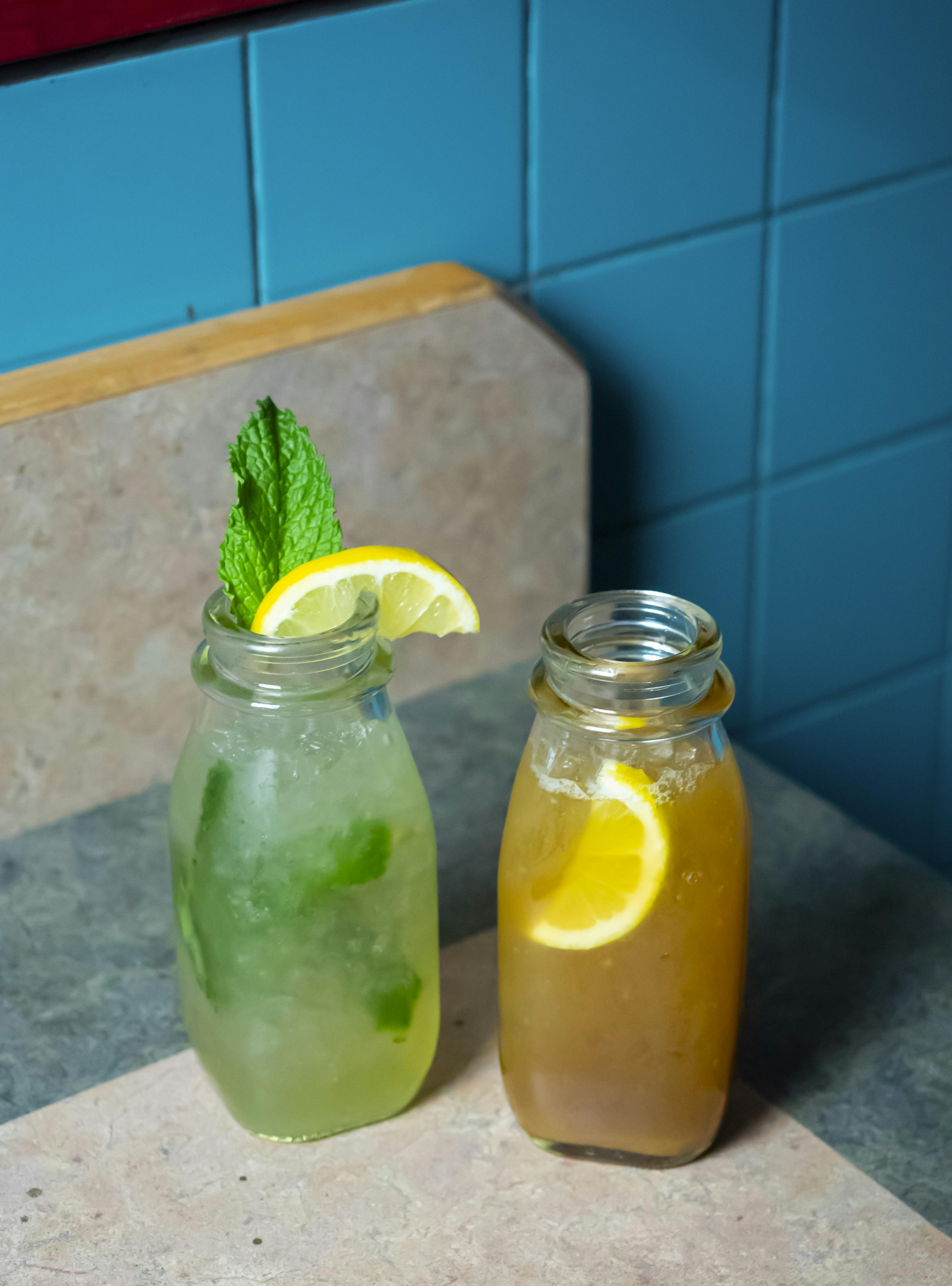 Their Midnight Lemonade, for instance, is a light but complex drink made with Yokaichi Mugi Shochu, Hakutsuru Sake, lemon juice, mint leaves and lemongrass syrup. The refreshingly fruity Pineapple Lo-Tea is made with the same shochu, but also includes Tito's Vodka, pineapple juice and a delicious hojicha syrup.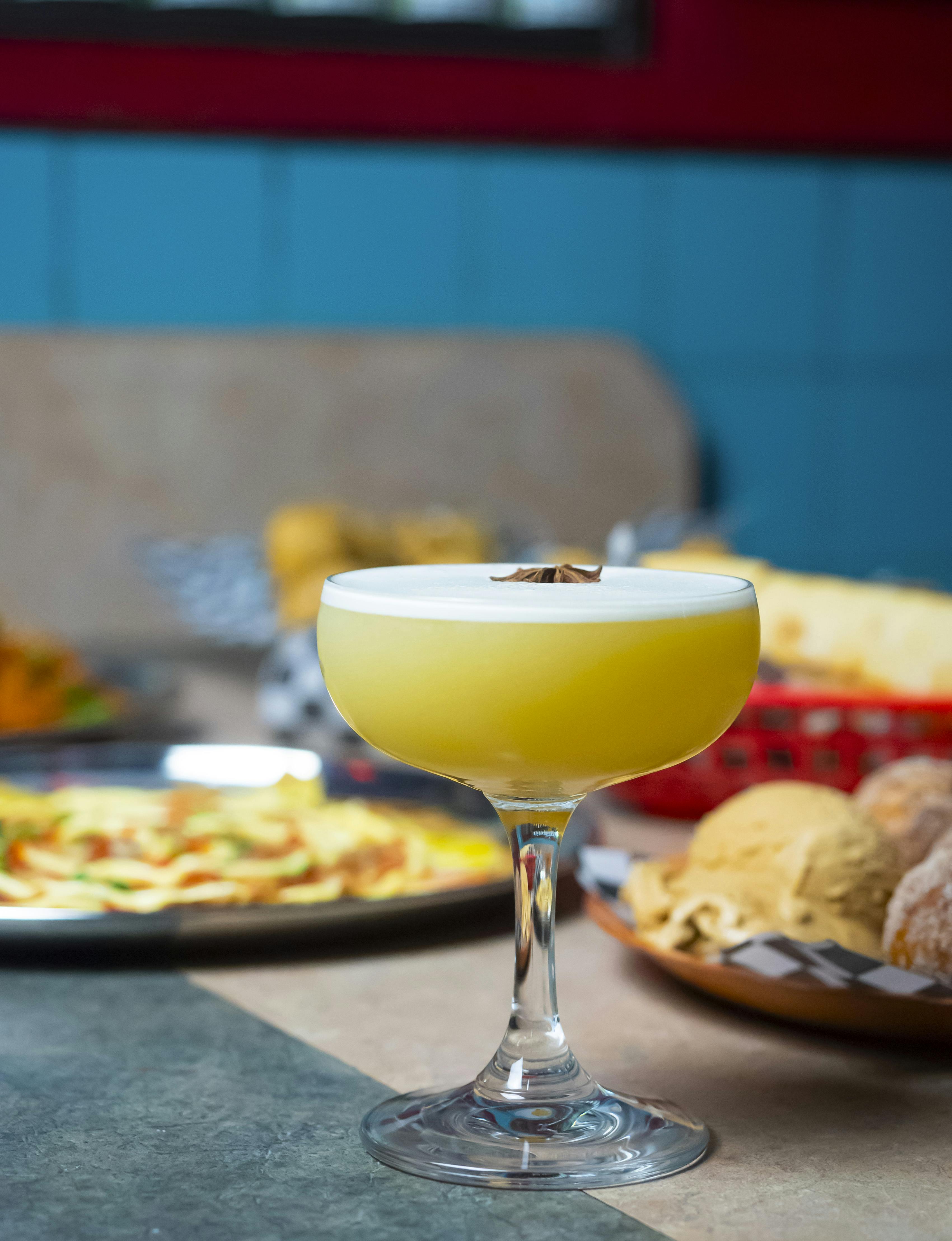 Under the Cocktails list, Andrew recommends the Black Lotus, which tastes like a traditional Vietnamese black sesame dessert. For Japanese whiskey lovers, there's the Winter In Fujian, made with Suntory Toki whiskey, Cointreau, egg white, cardamom bitters and jasmine tea syrup, all topped elegantly with a star anise.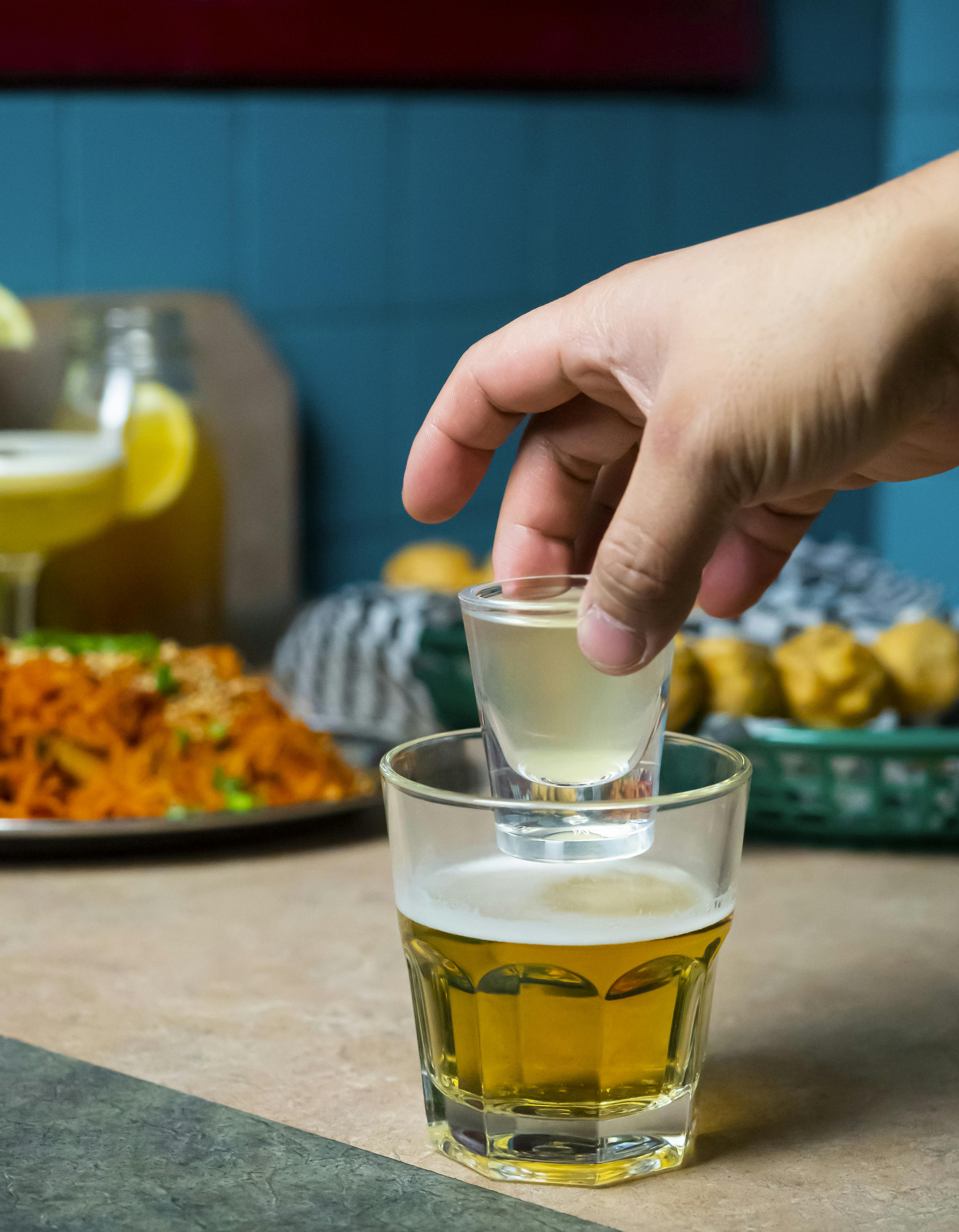 Carrying you into the fun parts of the night is a selection of "Bombs," including Yuzu Sake, Mandarin Soju and Pineapple Sake Bomb.
In addition to flavourful cocktails with specialty syrups, you can also enjoy beers by Godspeed, Tsingtao and Asahi. On tap, there's Sapporo and a theme-fitting Midnight Lager.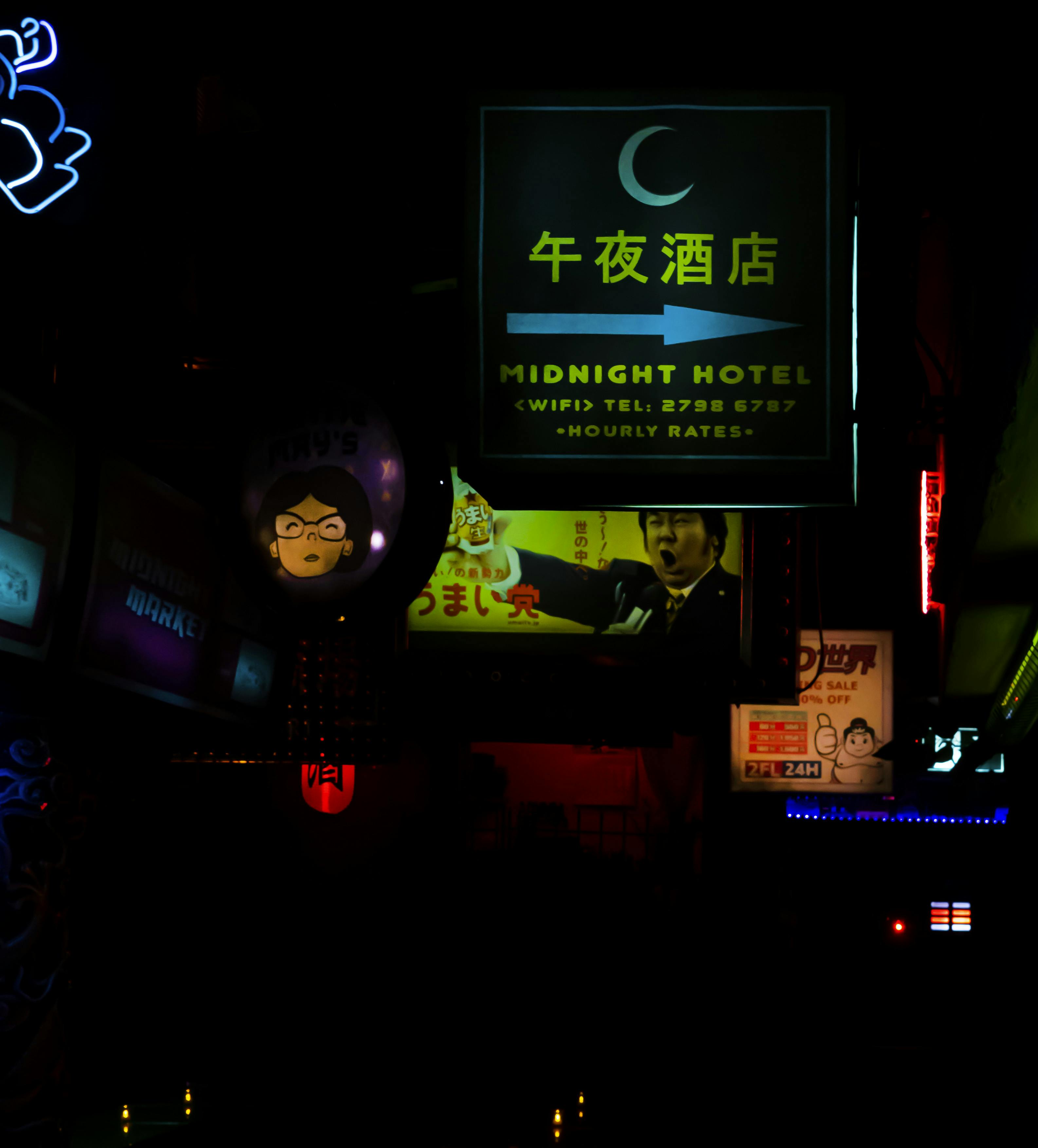 Integrating different Asian cultures into a unified design, the Pham siblings have combined their expertise to create an experiential space like no other in Toronto.
"Midnight Market was a very fun build for us," says Andrew. "We had a lot of room to play around with and a concept that we were really passionate to share."
With such passion behind every detail at Midnight Market, you're bound to still catch surprises even on your fourth or fifth visit. The team plans to revamp and expand their menu throughout the year, so you never know what new items you'll find.
For now, some Easter eggs you'll want to pay attention to is a working vending machine for snacks disguised as "Andrew's Tuck Shop," and a dramatic "ramen ceiling" with $1,000 worth of ramen.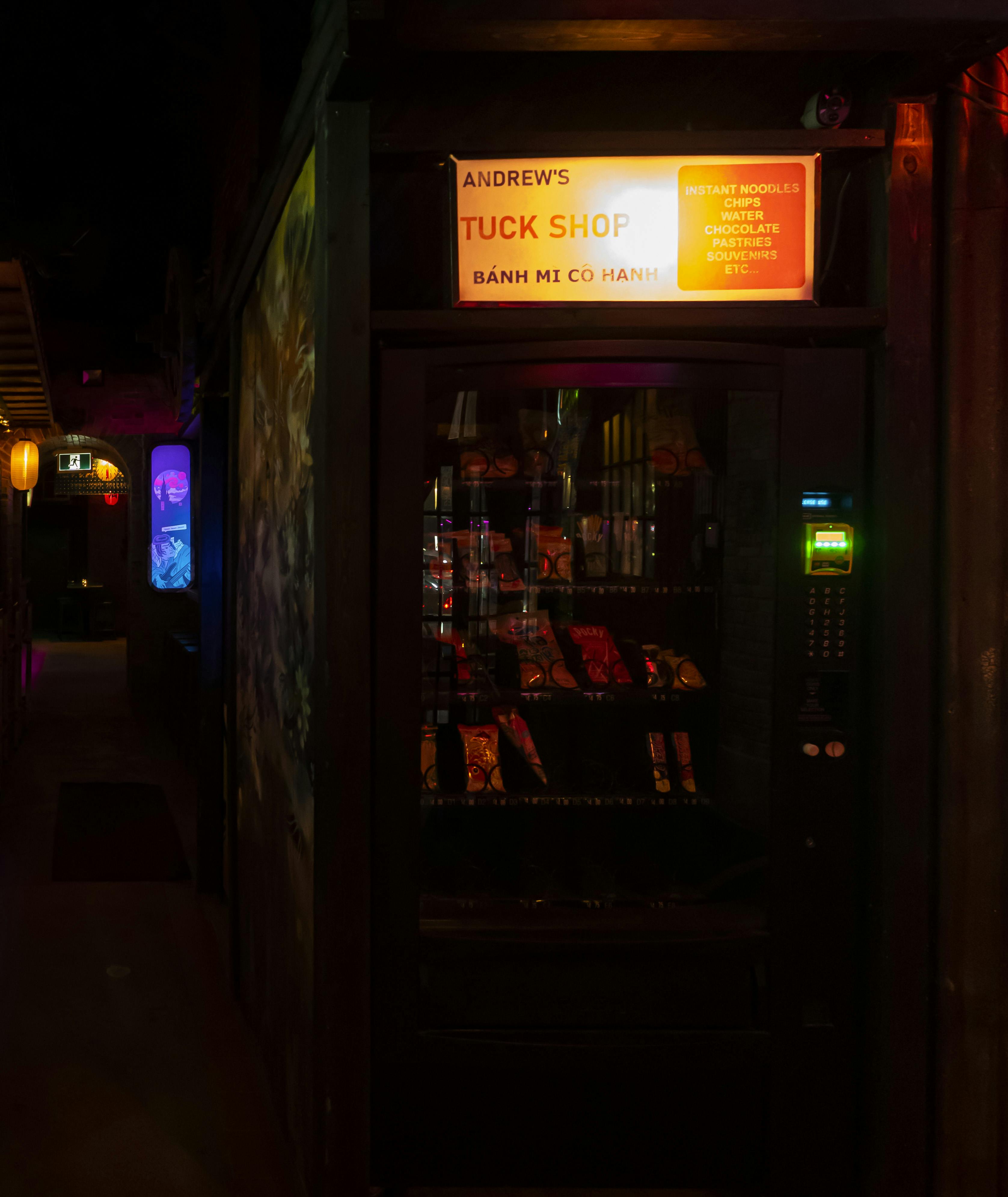 Packing all of Asia's after-dark mystery into a narrow space with hi-fi details, there's a well-travelled electricity to Midnight Market. Wonderfully, it's just overwhelming enough without losing sight of the cultural interconnections at its core.