Another Mexican joint, Birria Catrina has joined the group of Latin American restaurants that are clustered in Kensington and they have already made themselves known for their tasty offerings. There are actually a significant amount of taco shops in Kensington Market. It is truly amazing that Torontonians have the privilege of having food made using traditional Latin American techniques and ingredients. You could easily count up to ten tacos shops and numerous other Latin American restaurants packed in little nooks on the the Market's narrow streets. This newer addition, Birria Catrina, as its name suggests serves Birria -- a traditional Mexican meat stew that is slow cooked and seasoned to perfection. Birria is from the Mexican state Jalisco and is a dish often eaten on special occasions. Abraham Luna co-owns the business with his girlfriend Lluvia Minton and the two of them run a tight shop churning out order after order seamlessly and effortlessly.
The Space: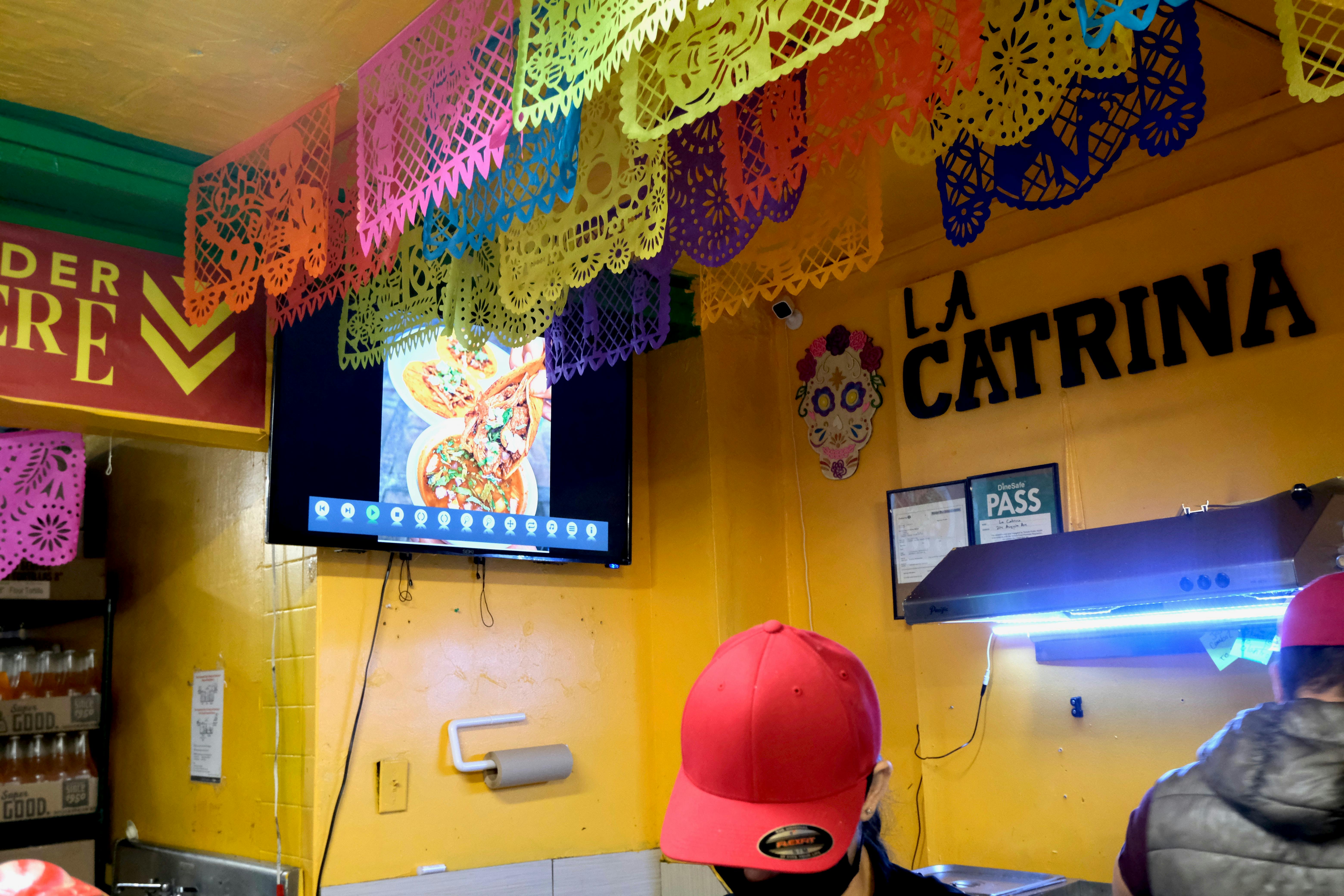 Birria Catrina is tucked into Kensington Market's food vendor building on Augusta Avenue. Surrounded by several other Latin American food vendors, customers flow in and out of this space throughout the day for takeout or grab their food and enjoy their meal on the shared back patio. Birria is the definition of a hole in the wall that packs a punch with flavours in each simple dish. Luna and Minton cook birria; they do it well and keep customers returning time and time. Despite the multiple vendors, customers that are there for Birria make their trek through the market and past all the other taco and Latin American vendors for Birria. When we visited, there was a line up for this spot and customers were not willing to compromise on what they had come to the market for by grabbing something else from another vendor that wasn't in such high demand.
The Food: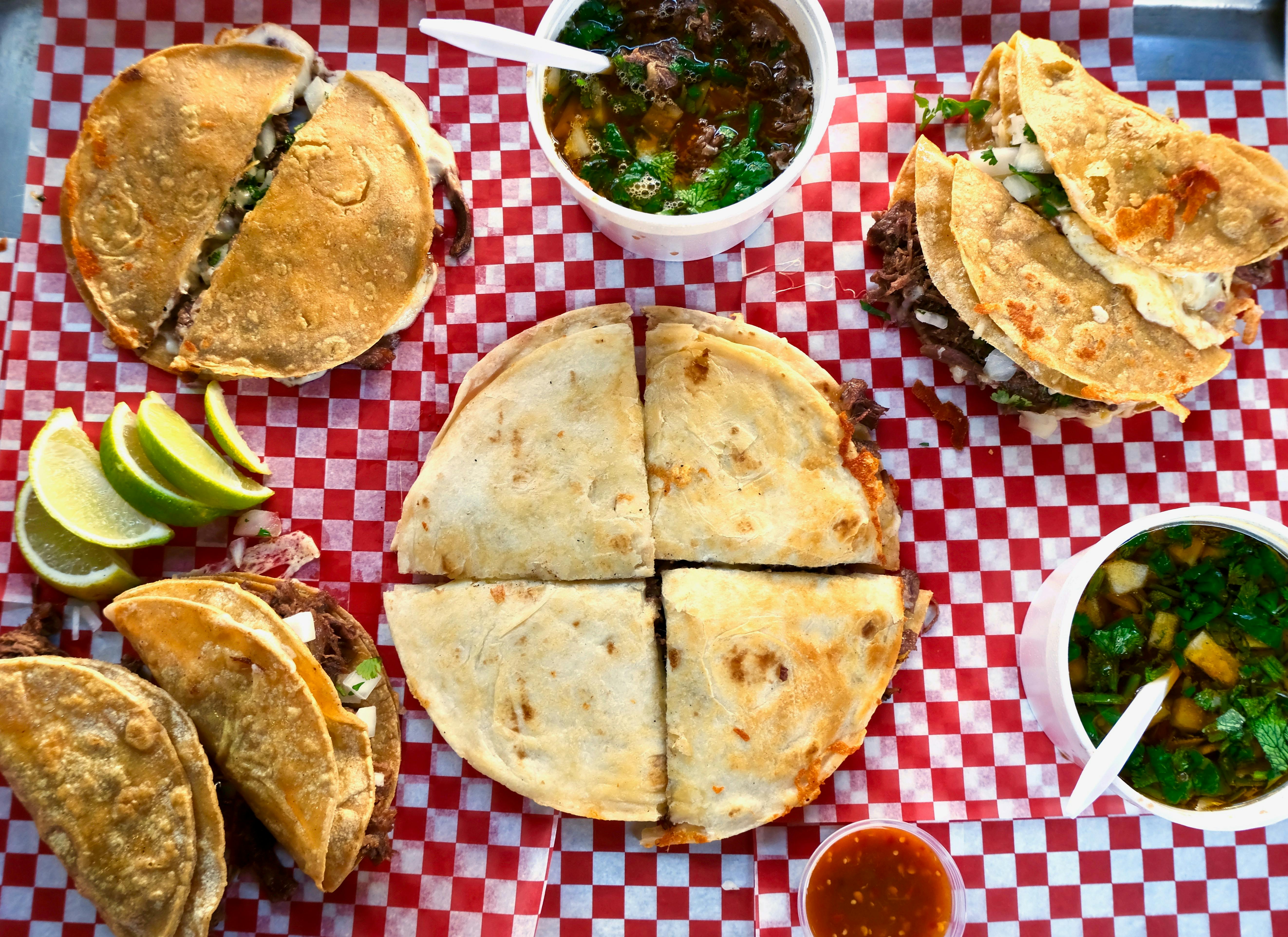 Birria can be traditionally made with goat, mutton or beef but Luna and Minton use beef and slow cook it for over 3 hours using recipes passed down in their families. Luna is carrying on his family's tradition of cooking and selling birria and Toronto is lucky to have a taste of this Jalisco traditional food right in the heart of the city.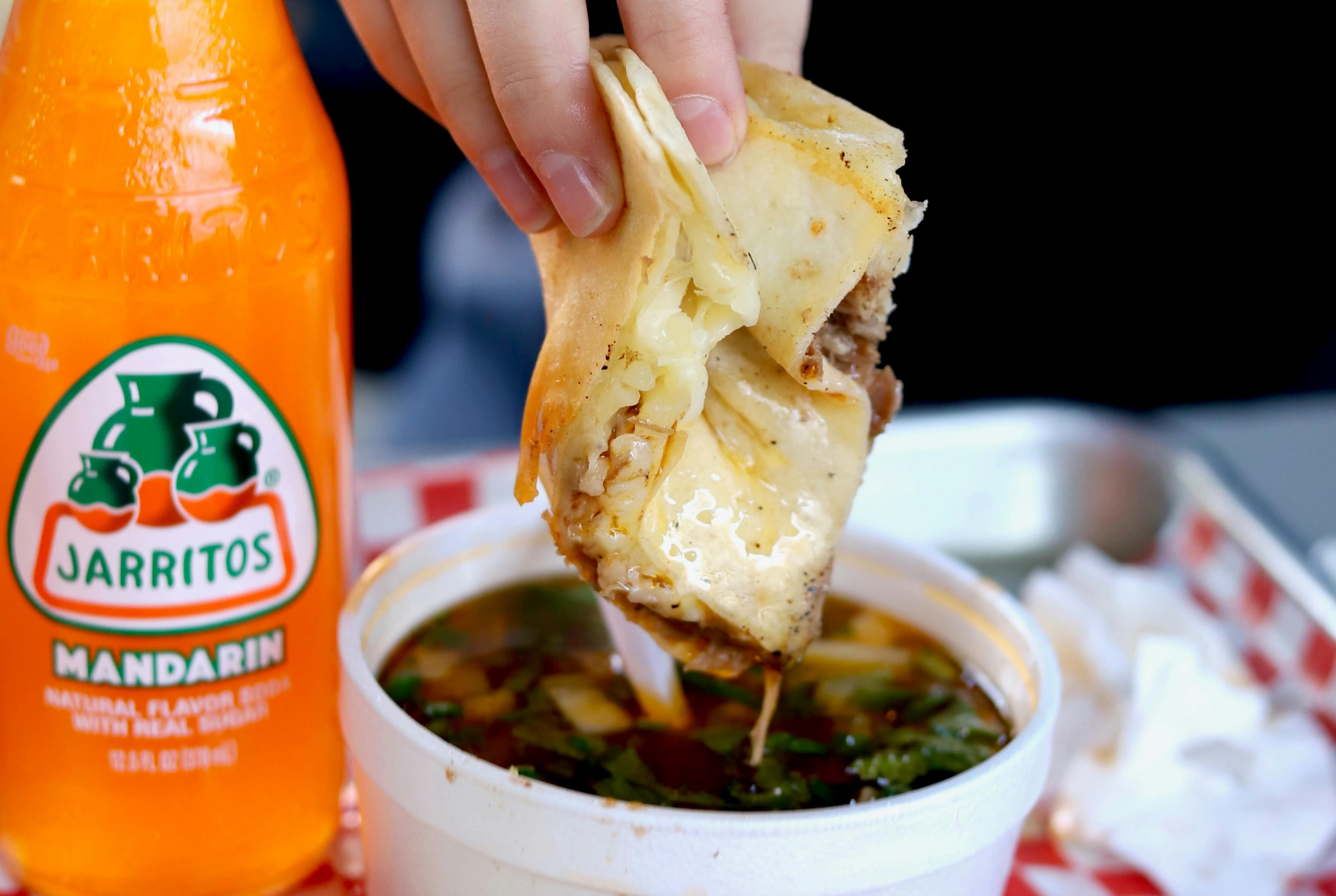 On the menu is a bowl of Consommé ($4), which are the juices and broth from the slow-cooked meat and customers can dunk their food into this delicious broth. Perfect for dipping tacos or other eats like their 'Quezadilla' and 'Pizzadilla'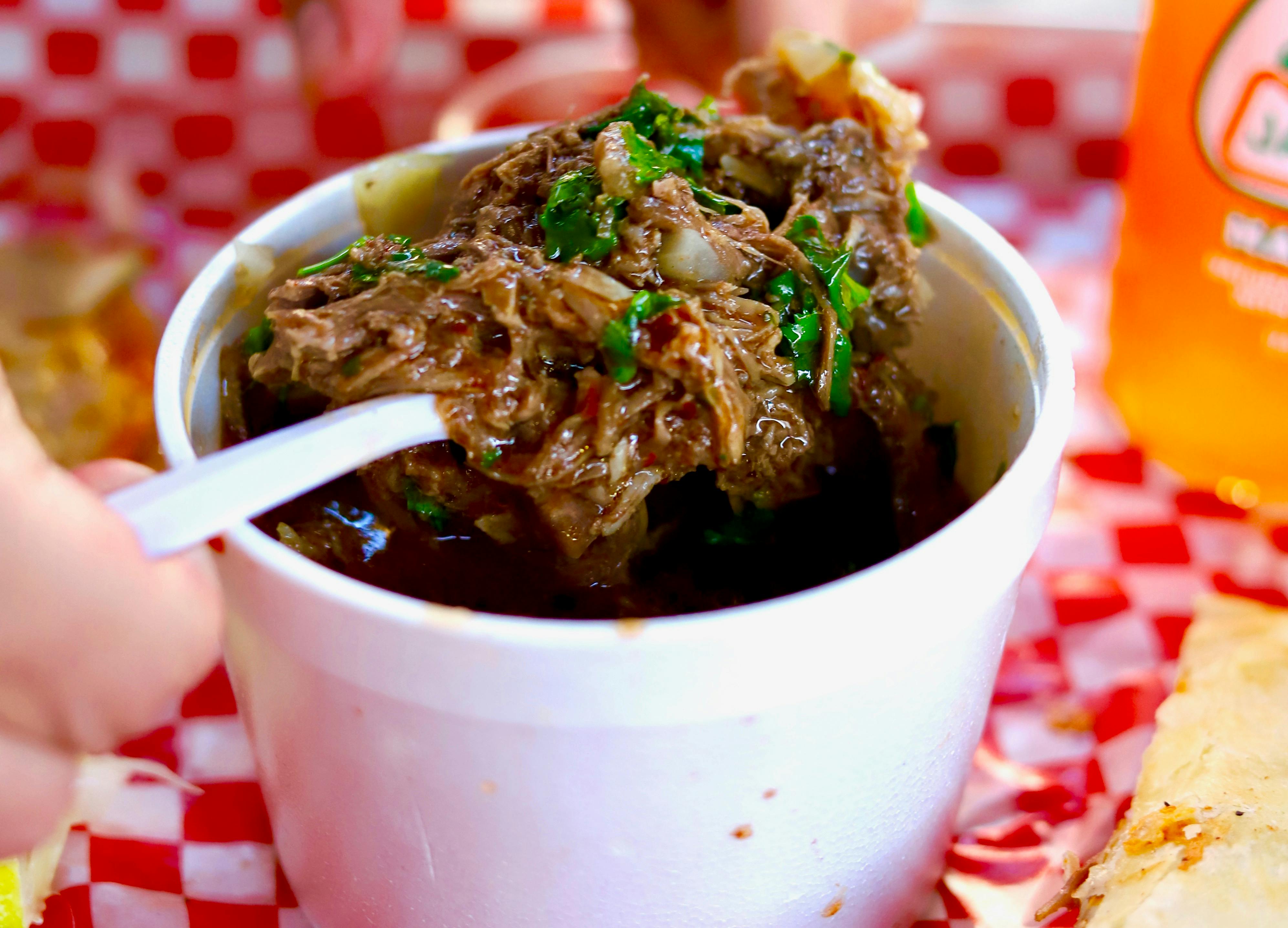 The menu consists of a Birria Bowl ($15), a tasty beef stew with cilantro, onion and tomatillo salsa. The Birria Bowl is hearty and you can taste the perfect blend of spices and the nuanced flavours from the slow cooking process.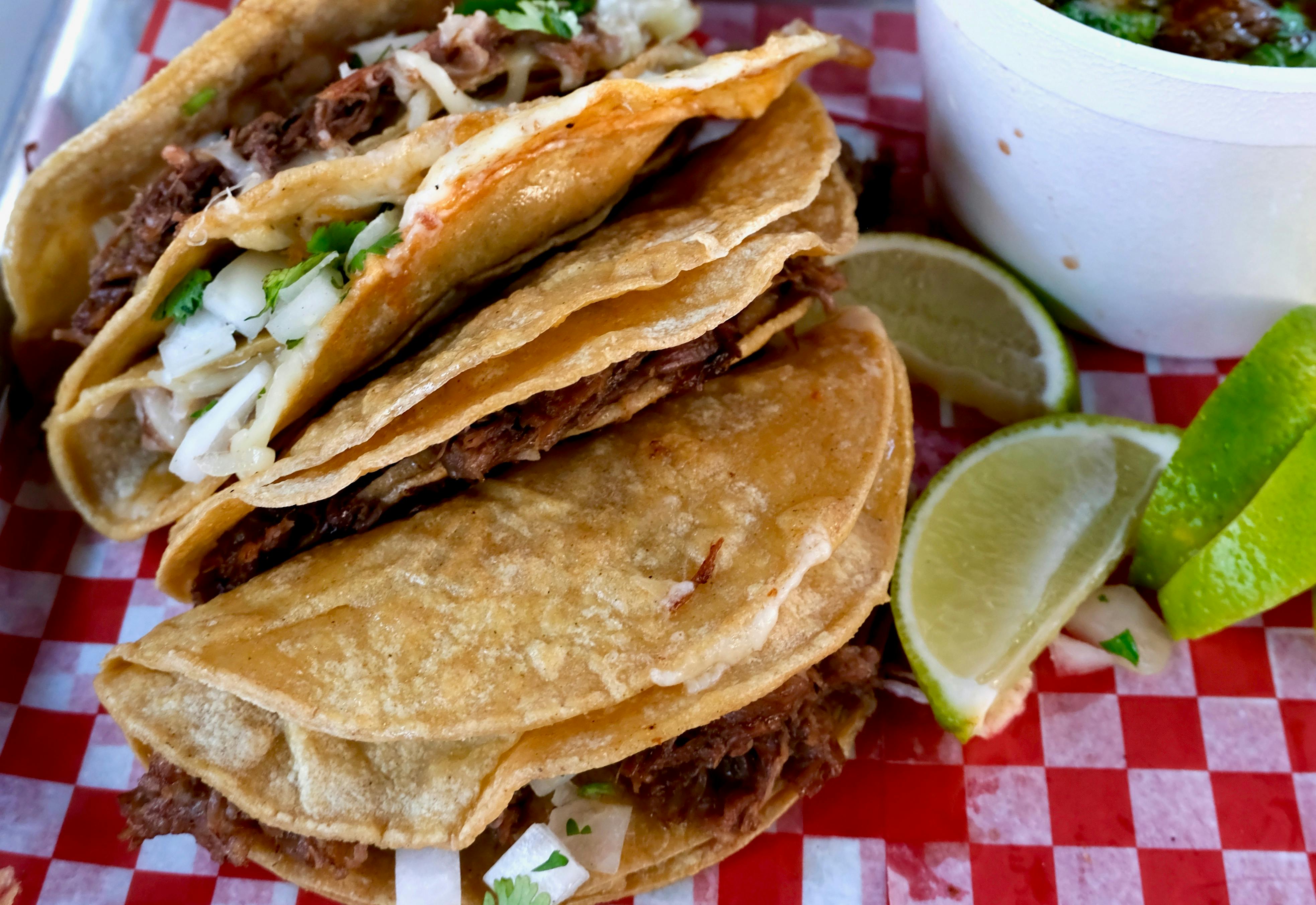 The Birria Taco is a corn tortilla ($4) fried up with their beef stew, cilantro and onions and is perfect for dunking in their consommé. If you prefer cheese with your birria taco, try the Gringa ($6).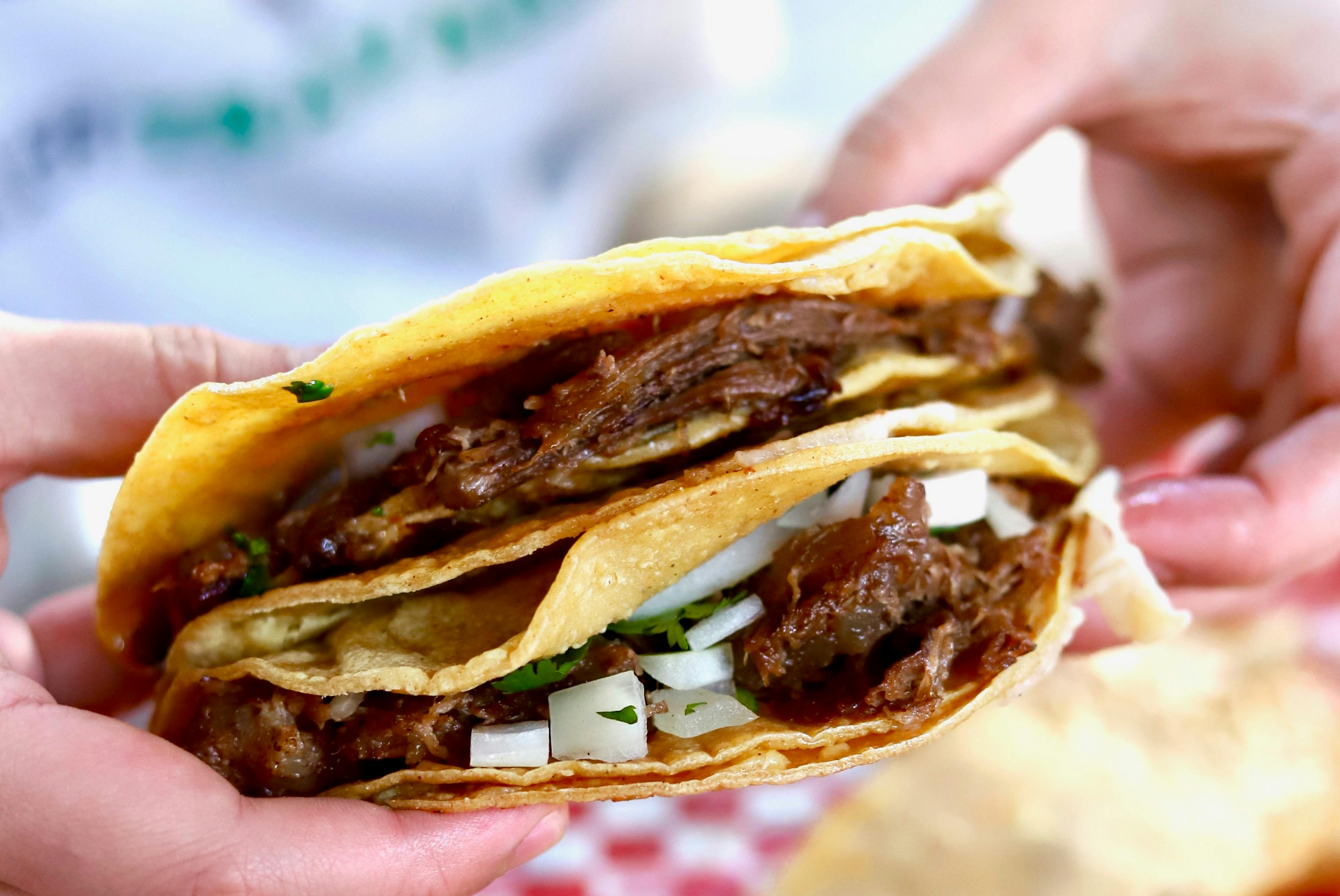 The Quezadilla ($4.75) and the Pizzadilla ($10) are also great options for those who want to try birria in other formats.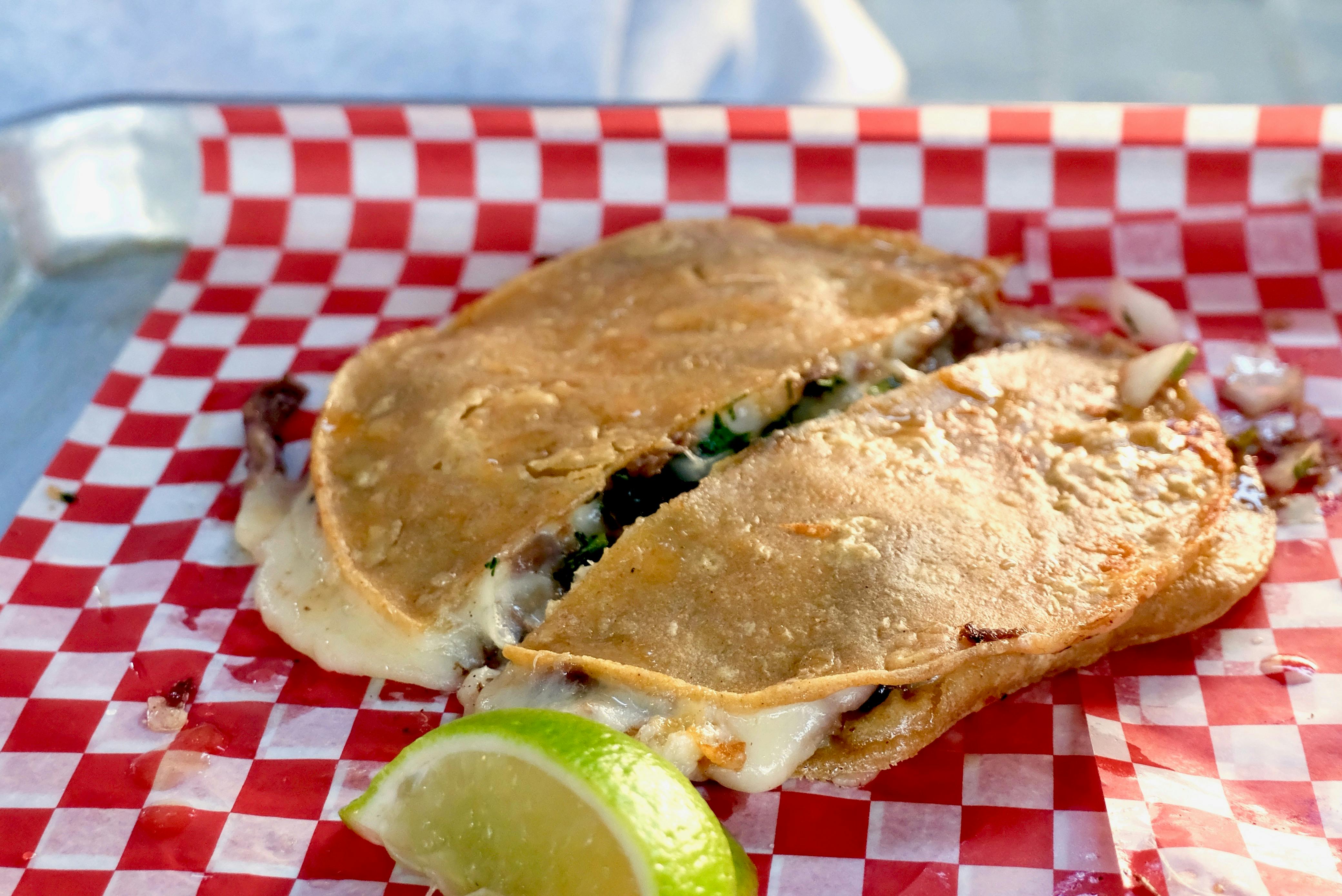 The Quezadilla consists of a corn tortilla, birria, cheese, cilantro and onion.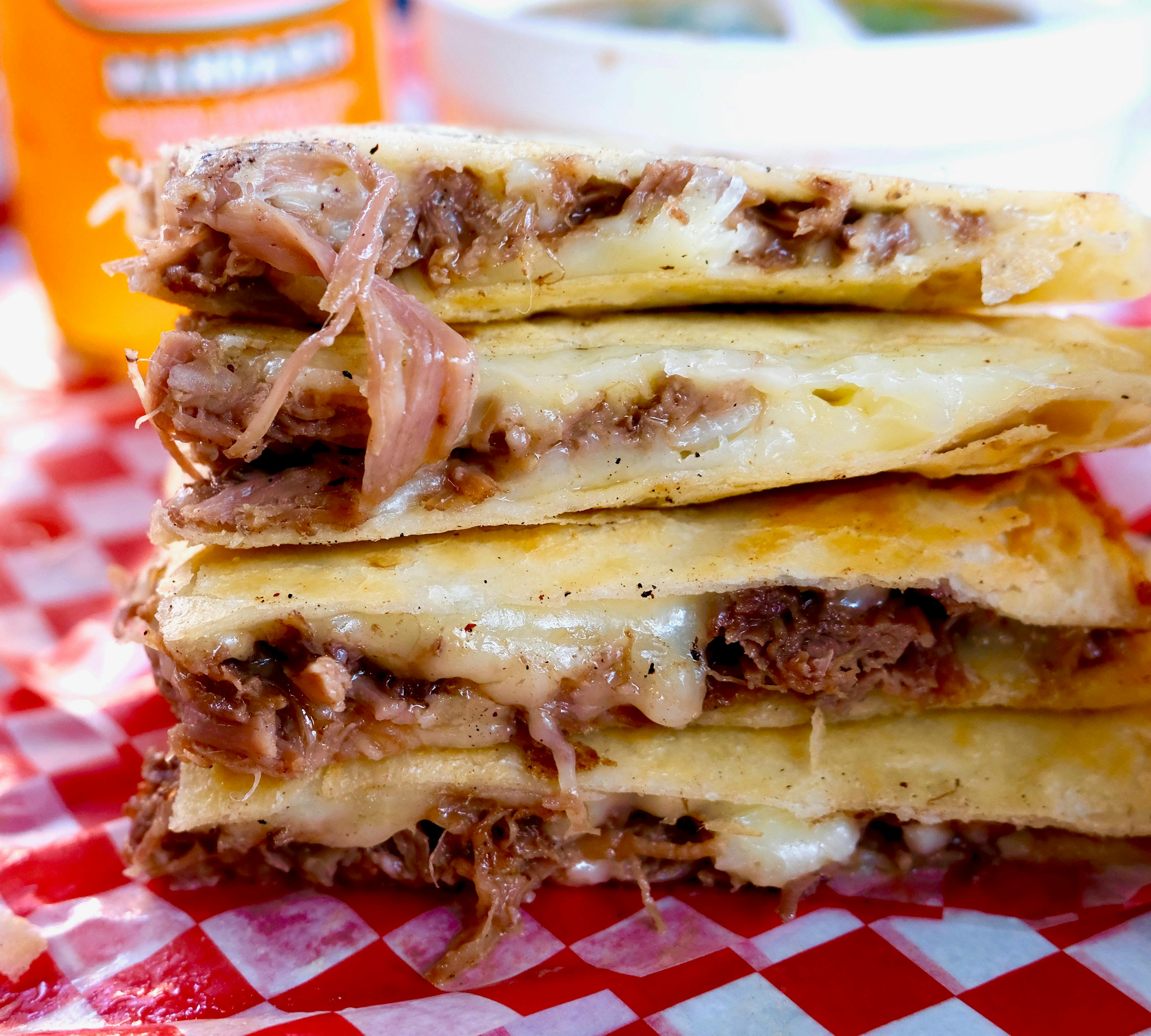 The Pizzadilla is made with a flour tortilla, birria, cheese, cilantro and onion.
Check out Birria Catrina if you're in the mood for a no-frills lunch or dinner. If you want a taste of traditional Mexican home cooking, visit them at 214 Augusta Ave.