Contrary to what you might think, it takes guts to open up a Chinese restaurant in Toronto's Chinatown.
This is especially the case if the restaurant, instead of a Mom and Pop-style joint tricked out with formica, live lobster tanks and crimson dragons, is a duskily glam cocktail lounge outfitted with plushly upholstered booths and jewel-hued lanterns.
And if the plates, instead of let's-dig-in, piled high platters, are artfully arranged, tapa-sized shareables.
And if the drinks, instead of Tsingtao (or Labatt's Blue) and bottomless pots of black tea, are elaborately crafted cocktails built around East Asian liquors and spices.
And if the cuisine, while predominantly Chinese, mingles freely, and often unexpectedly, with culinary influences from around the globe.
And if the prices, instead of single-digit figures ending in ".99", are in the double-digits and end mysteriously in ".88" (which, in Chinese numerology, symbolize fortune and good luck).
By now, you get the picture.
You also understand why Bitter Melon, which recently opened on Spadina just south of College, is so unlike any other Chinese restaurant in Chinatown – or Toronto.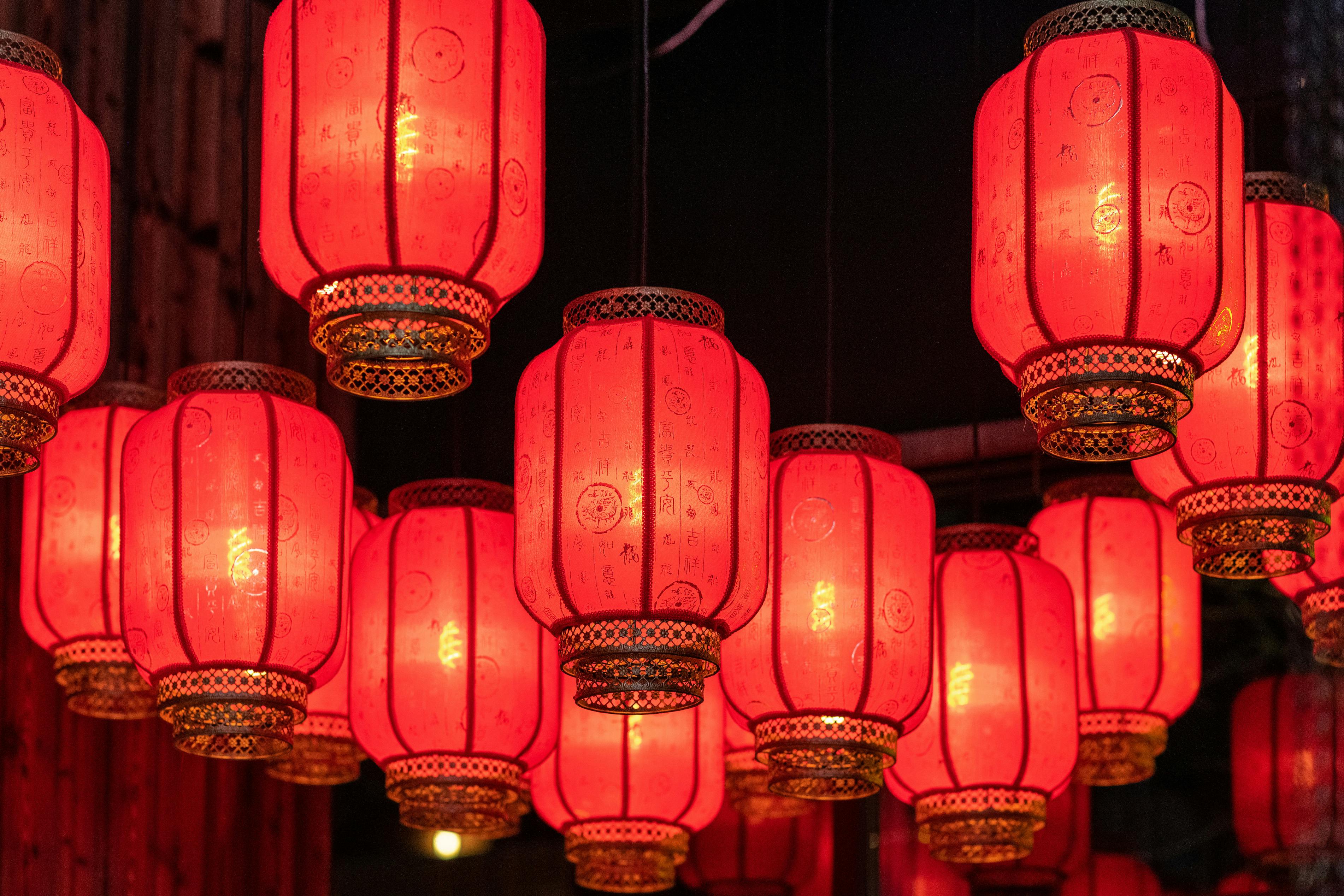 Husband-and-wife co-owners, Andre Au and Joanna Hon, recognize what they're up against.
"There's a persistent image of Chinese food that we're consistently trying to fight because it doesn't really show what Chinese cuisine can be," confesses Au. "Personally I feel that [Chinese cuisine] is very intricate and sophisticated, but it often hasn't been presented in a way where people can see that. Some people walk in and, because this is Chinatown, they expect a large plate with rice and noodles. They expect it to be cheap."
Both Au and Hon are originally from Hong Kong, which explains the prevalence of Hong Kong as well as Northern Chinese (particularly Sichuan) dishes on Bitter Melon's menu. Yet while Chinese cuisine provides the menu's foundation, it also serves as a point of departure for out-of-the-blue culinary flights of fancy.
Originally from Indonesia, executive chef Hermawan Lay is no stranger to Asian fusion, having worked in the eclectically inclined kitchens of Clio, Momofuku and Kasa Moto. In designing Bitter Melon's menu of 17 small plates and two desserts, he frequently takes off from China, touching down in Korea and Japan as well as France and Italy, Southeast Asia and the Americas.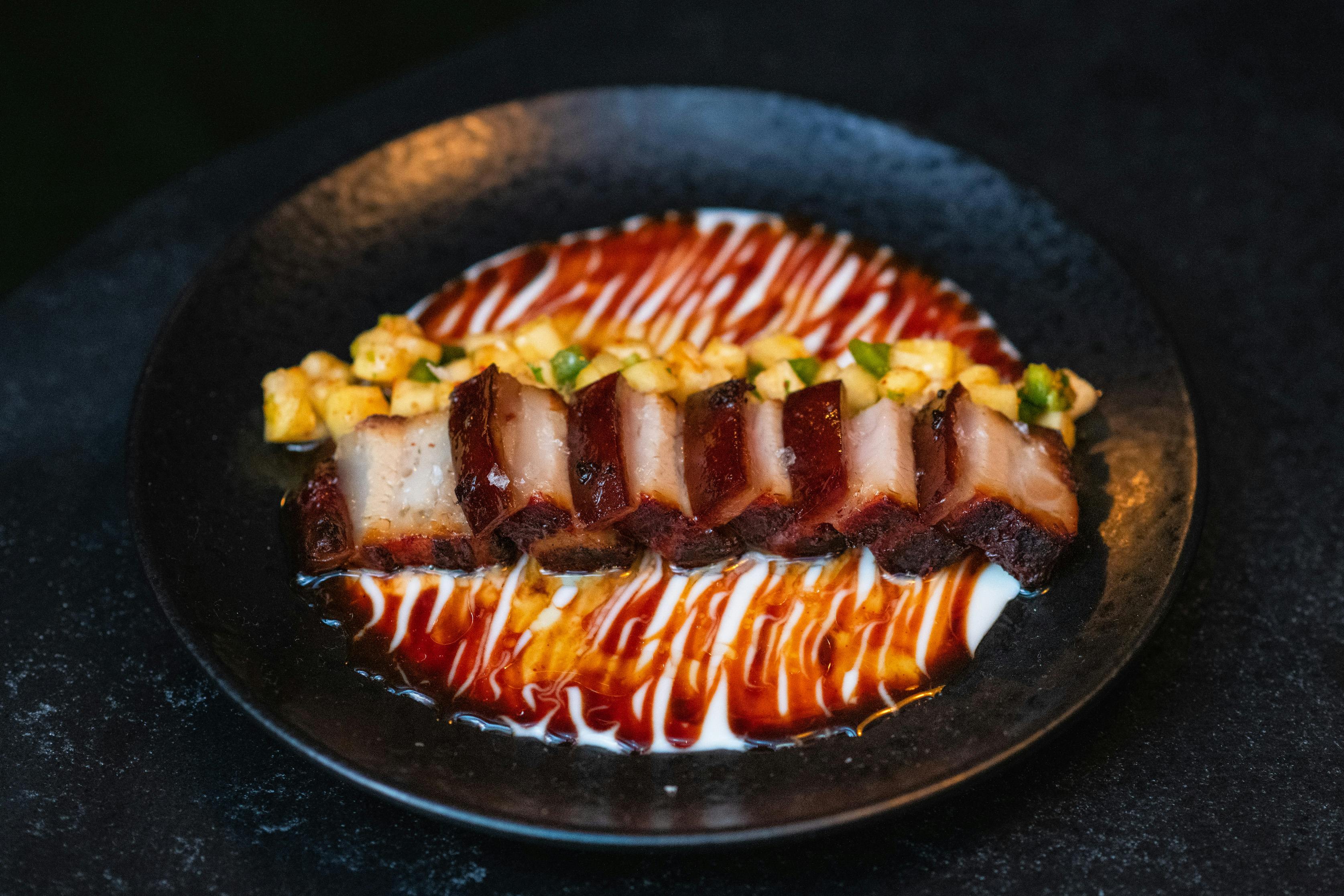 Take for example the Pork Belly. After an all-night marinating session in char siu sauce, it's awakened to a blasting sear of heat followed by a long, slow braise. So far, so Chinese. But when it's time for serving, each simultaneously crisp and melty slice of pork is set to rest upon a creamy layer of star anise-infused béchamel. Nestled close by is a pineapple salsa, whose juicy sweetness gets a pop of piquancy courtesy of jalapeños and gochugaru chilis.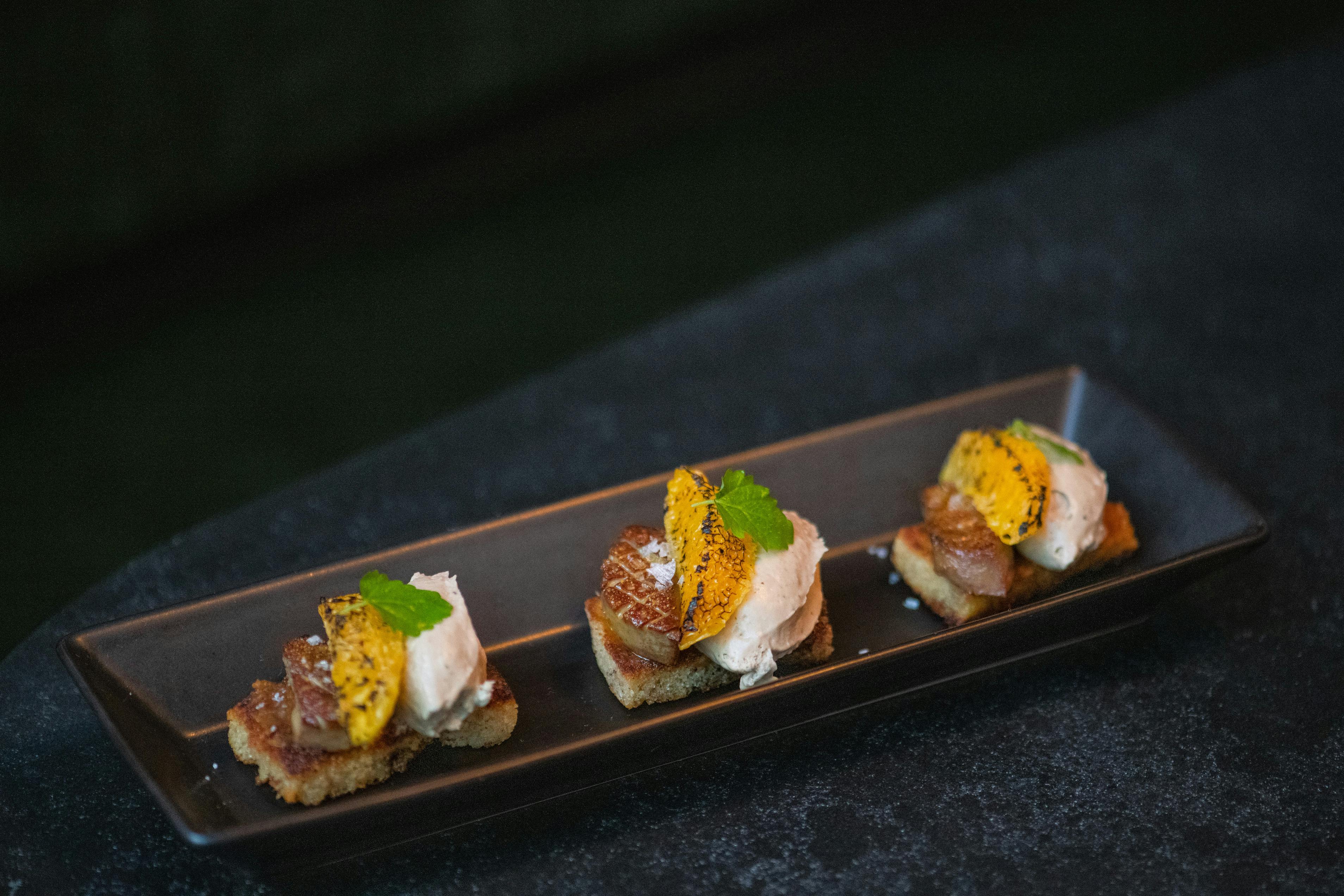 A little bit of France also surfaces in the luxurious form of Foie Gras on Toast, served as an elegant trio of canapés. Splayed on a toasted bed of white bread, the seared foie gras finds itself in an uncommon ménage-à-trois with a dollop of white miso paste and a delicately singed orange segment, daintily sprinkled with mirin.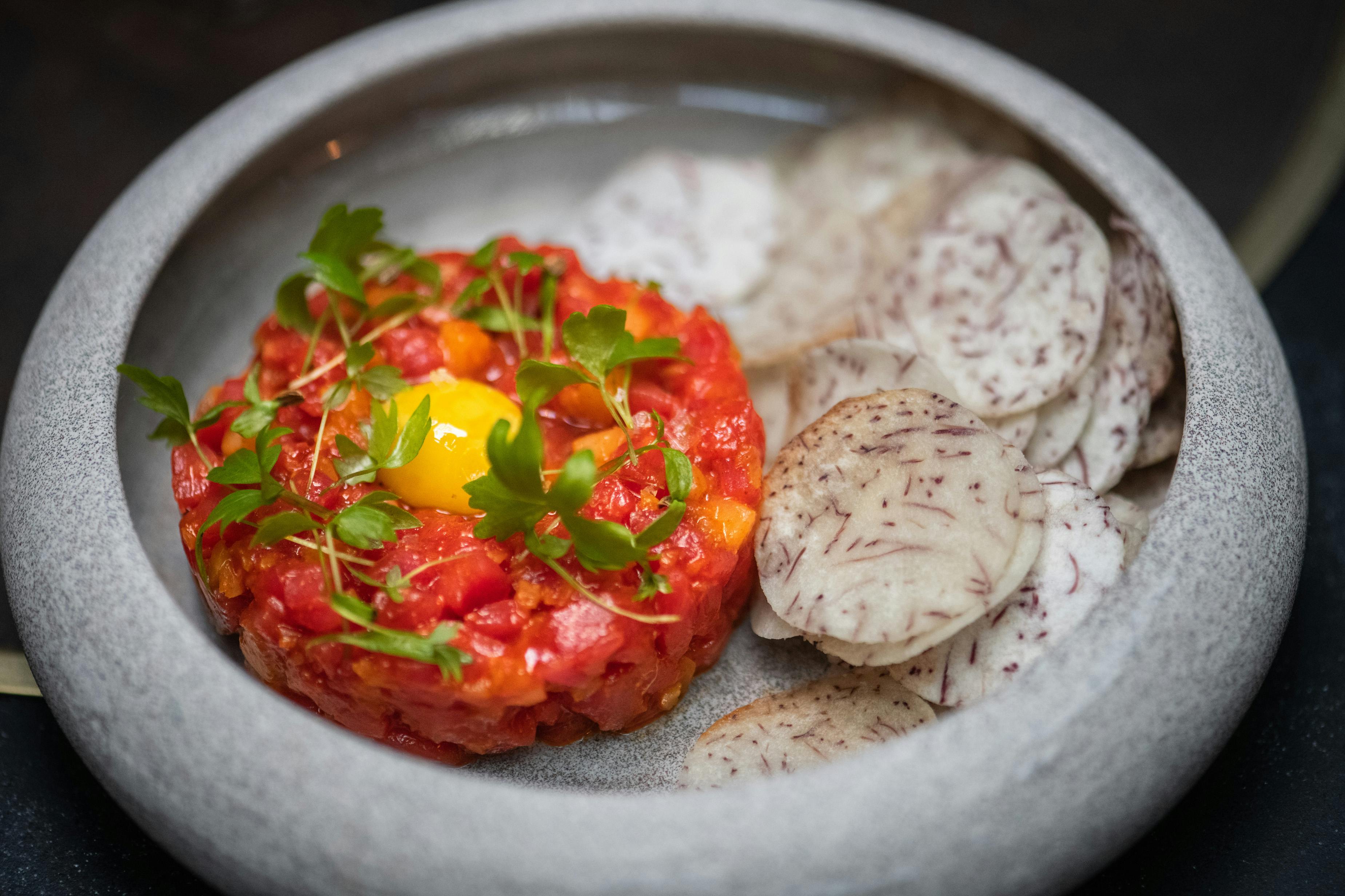 At first glance, the Beef Tartare, prepared with hand-diced eye of round and anchored by a rich yellow yolk, has a familiar appearance. Yet defying expectations, Lay boldly seasons his raw beef with a mixture of gochujang and sesame and adds the yolk of a quail egg. Delightfully unexpected accompaniments include slices of Asian pear, haam choi (pickled mustard greens) and paper-thin taro chips.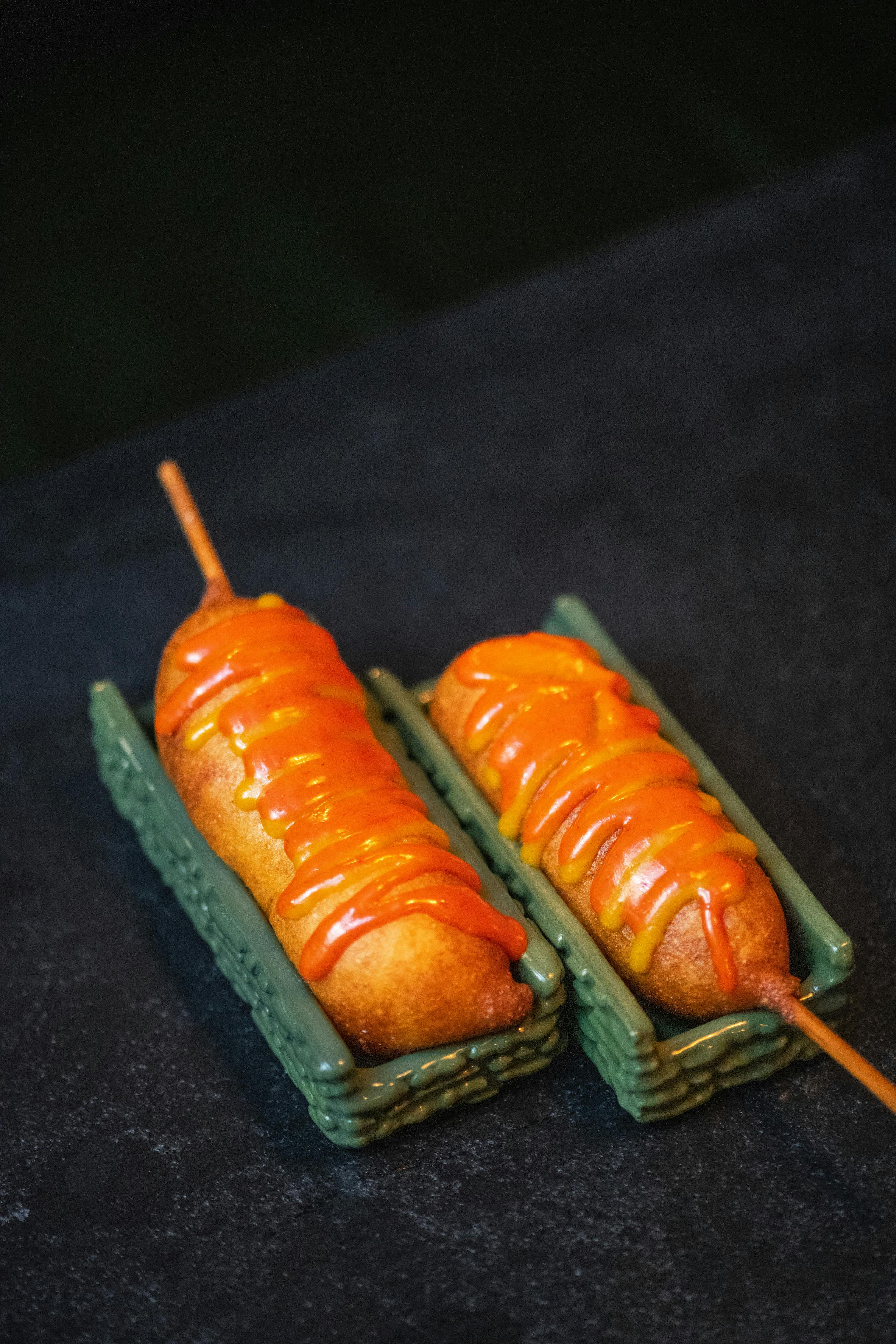 Similarly, the Corn Dog – served on a strikingly textured green ceramic dish, fashioned by Lay's artist wife, Felicia Semiawan, to resemble a bitter melon – sure looks like a (Korean) corn dog. However, once you bite into the honey and mustard doused cornmeal batter, you're in for a double surprise: hot gooey mozzarella at one end and fragrant Taiwanese pork sausage at the other.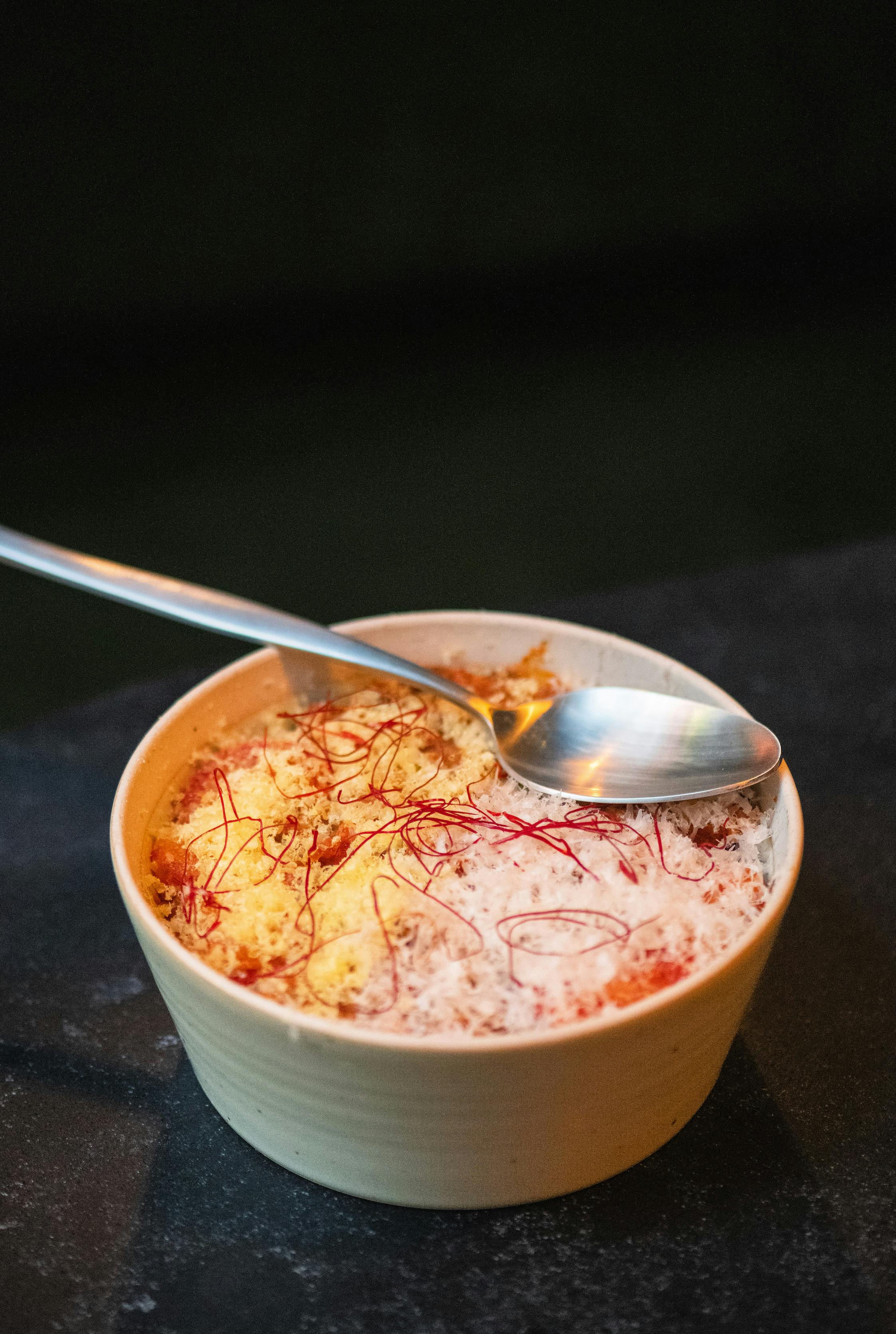 Another hybrid take on a favourite Korean snack is the Beef Heart Tteokbokki. Channeling a bowl of Italian gnocchi, the rice cakes are bathed in a hearty beef heart ragu and topped with shredded Parmigiano, cured egg yolk and delicate crimson threads of iokiri chili.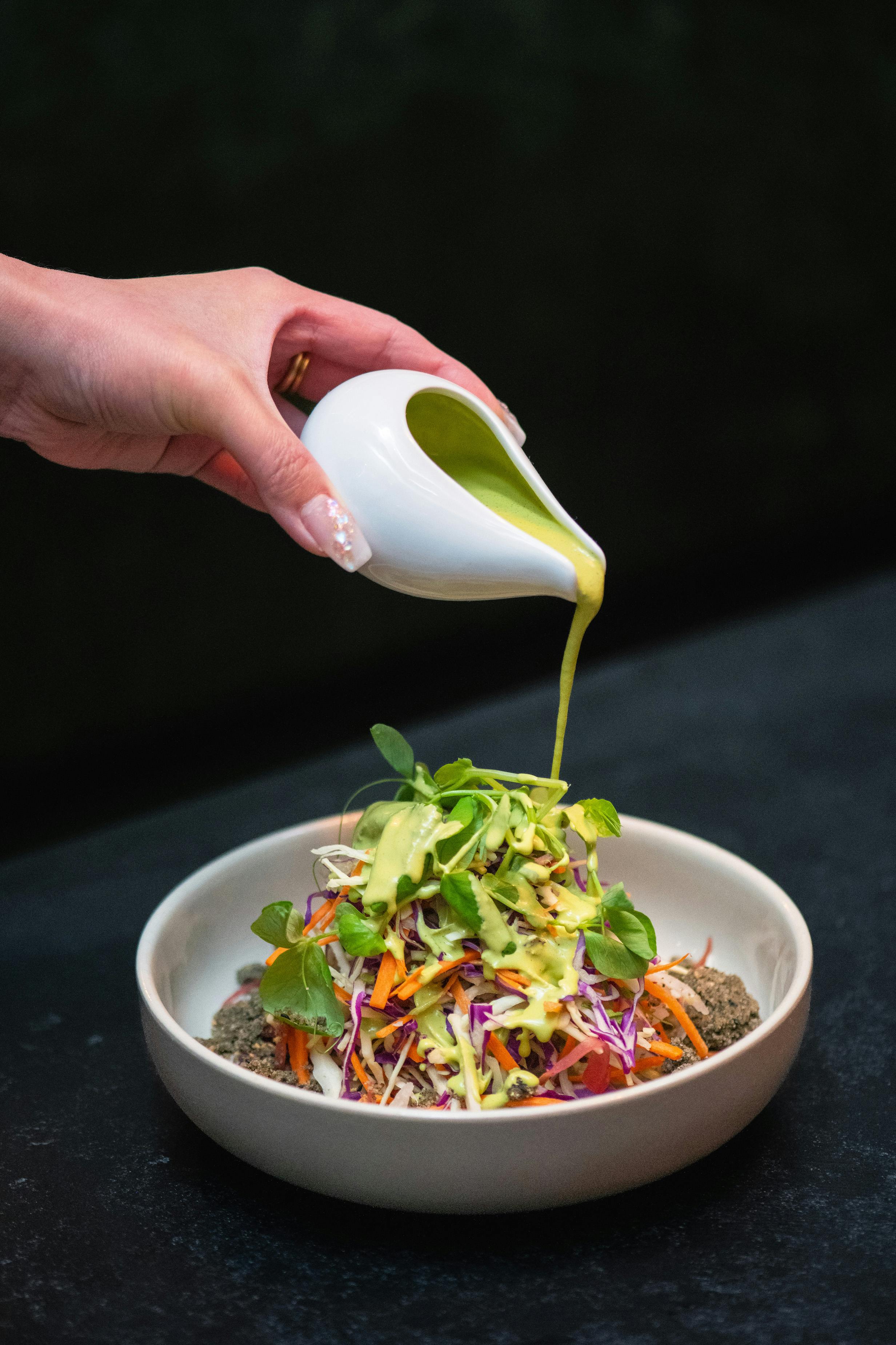 Despite their seeming simplicity, the menu's meatless options are also full of surprises. The Cucumber and Mushroom Salad is wonderfully revitalizing with crisp slices of cucumber and crinkled wood ear mushrooms invigorated by a shower of smashed candied peanuts and garlicky black vinegar sauce. The Asian Slaw begins in familiar territory, with a shredded melange of crunchy cabbage, carrots and jicama. But the addition of two opposing forces – a creamy shiso dressing and a highly textured sesame crumble – raise the slaw bar exponentially.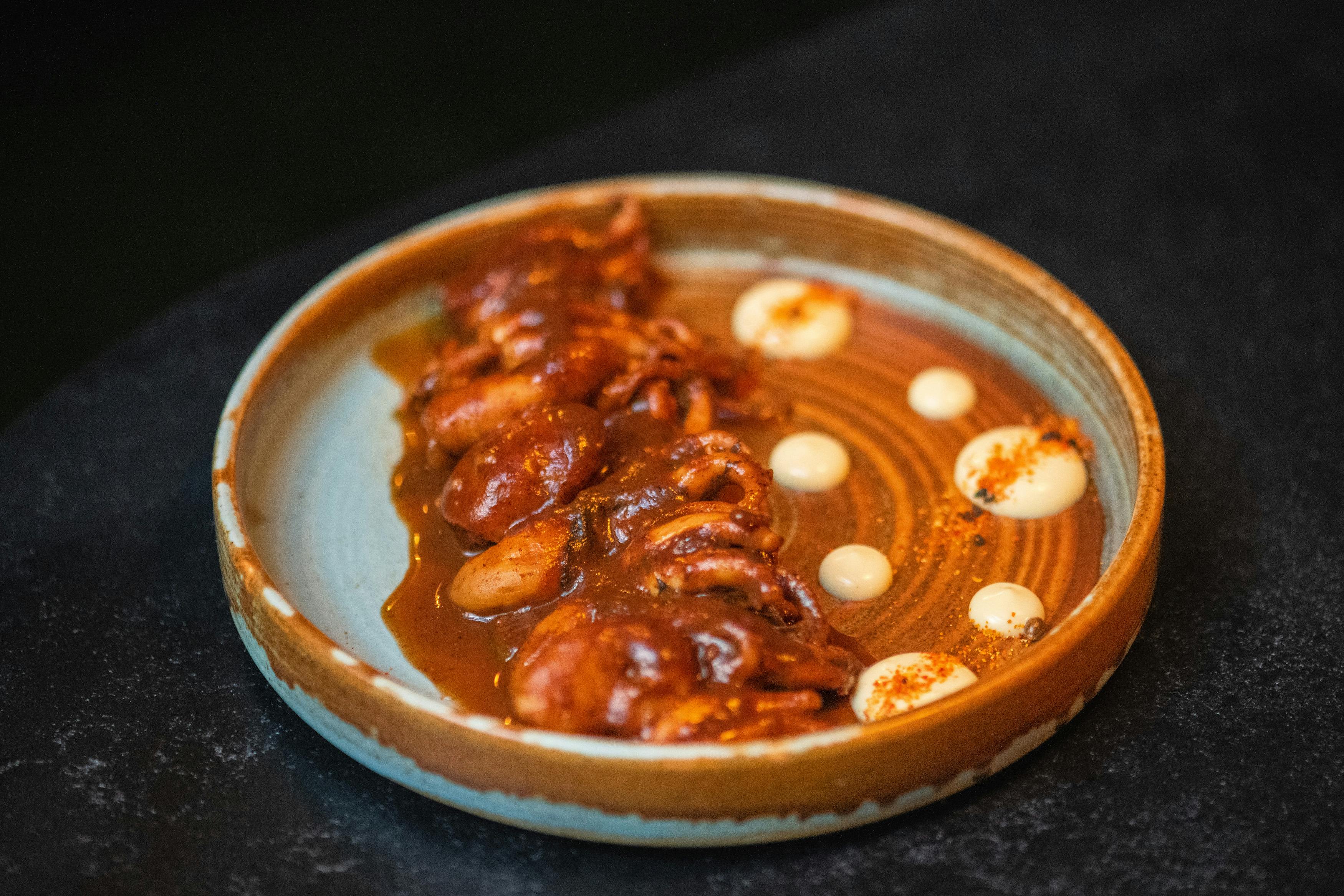 Then there's the Baby Octopus in which the restaurant's namesake fruit makes a cameo appearance. Tiny and tender, the baby bivalve is bathed in a black bean sauce and set upon a bed of pickled bitter melon slices. Creamy dots of yuzu aioli add an extra dash of zest and whimsy.
When asked to describe Bitter Melon's unique menu, Lay sums it up in one word: Torontonian.
Au agrees, adding that his and Hon's mission is nothing less than to forge a Toronto Chinese cuisine that's specific – and reflects – the city itself. "Our menu really represents Toronto as a whole, with all these different cuisines fused together to create a cuisine that's truly unique to the city."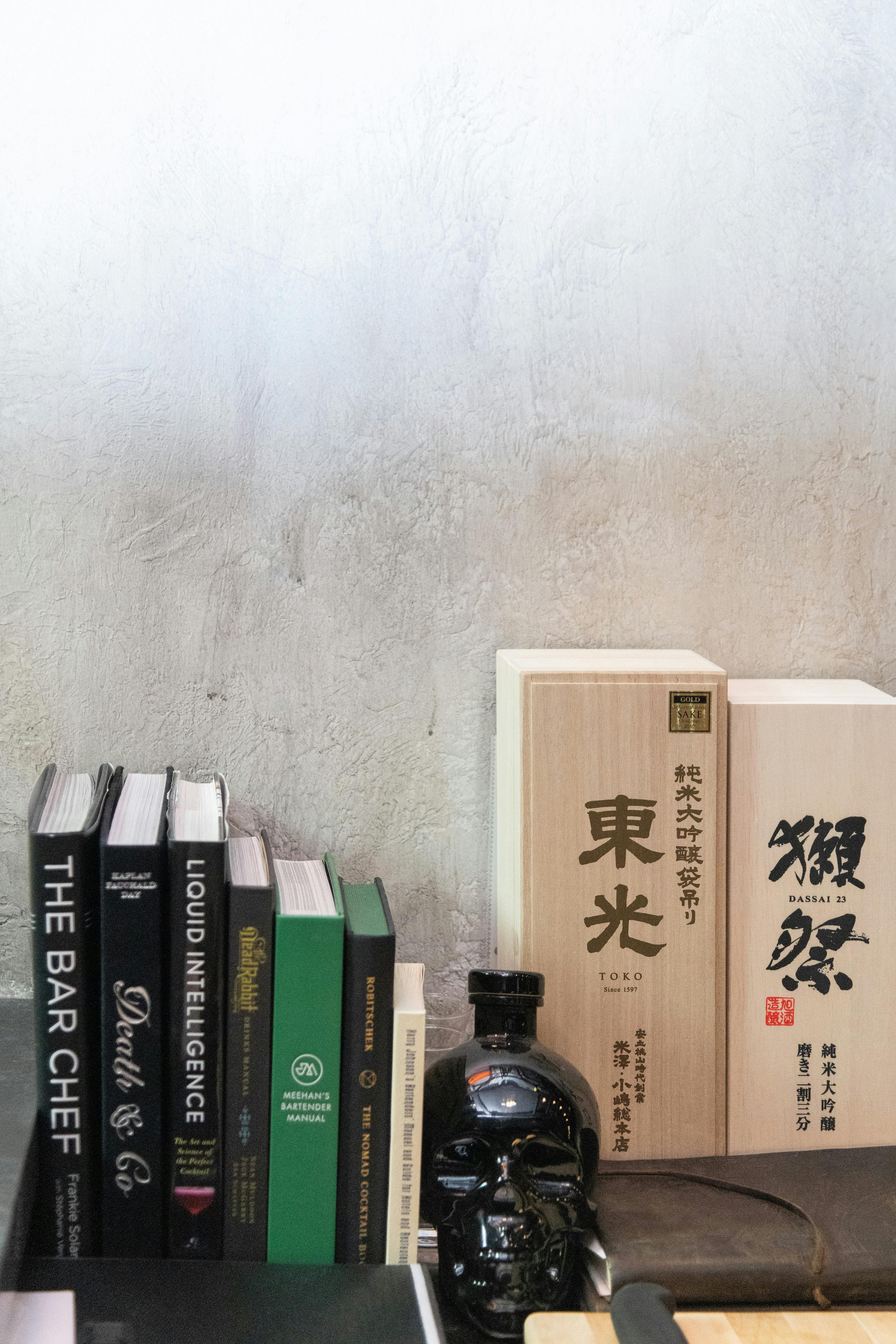 Also truly unique is Bitter Melon's drink menu. It was conceived by pastry chef and bartender extraordinaire, Farzam Fallah, formerly the bar manager of The Cloak Bar. As luck would have it, Fallah had learned about cocktails while working in Hong Kong. He put his knowledge of Asian fruits, herbs and spirits to good use when he came to consult for Au and Hon, along with his Cloak Bar colleague and mentor, Daniel Desir, who took over the reins as Bitter Melon's bar manager.
"We wanted to maintain the East Asian-Cantonese culture with the cocktail menu as well as with the food menu," says Desir. "It was very important that the food and drinks complement each other. At the same time, we wanted to make sure Bitter Melon was more than just a regular cocktail bar. We wanted to do something different."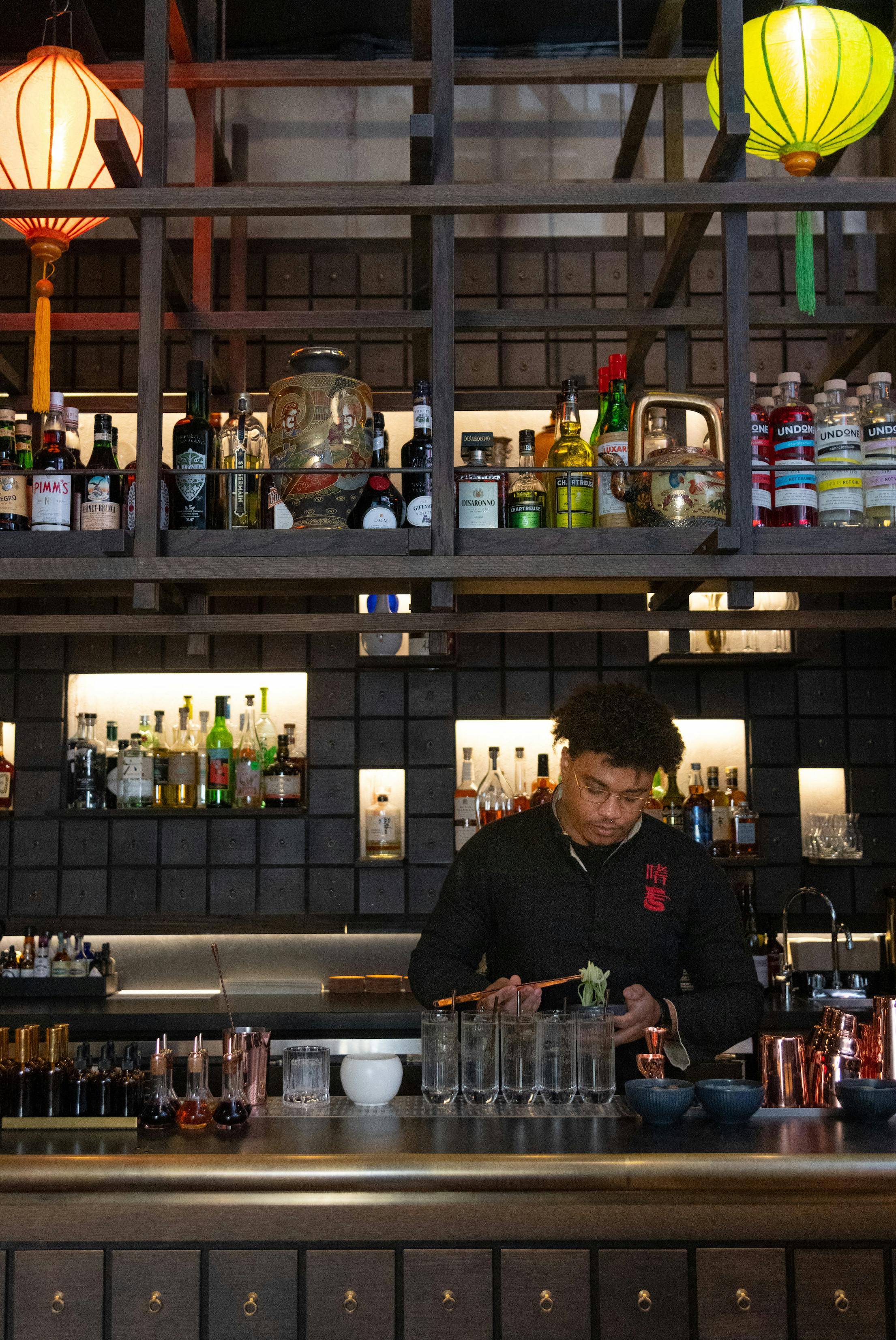 By "different", Desir means a menu with East Asian liquors such as sake, Japanese whiskey, and Chinese baijus. The baijus – made from fermented sorghum and impressively potent (58-63 percent alcohol content) – are a particular highlight and eight are featured on the menu.
"Not very many people are well-versed with baiju," observes Desir. "They often have a similar scent, but the taste and flavour profiles are very, very different as are the textures, and the way they go down. You never know what to expect."
The baijus and other East Asian liquors function both as solo attractions and as balancing agents of the cocktails. While Bitter Melon has several obligatory wines and beers on tap, the cocktails – divided between daring riffs on classics and unabashedly adventurous novelties – are the main event. There are 10 of them, listed in order from fragrant and fruity down to the most stirred and spirited.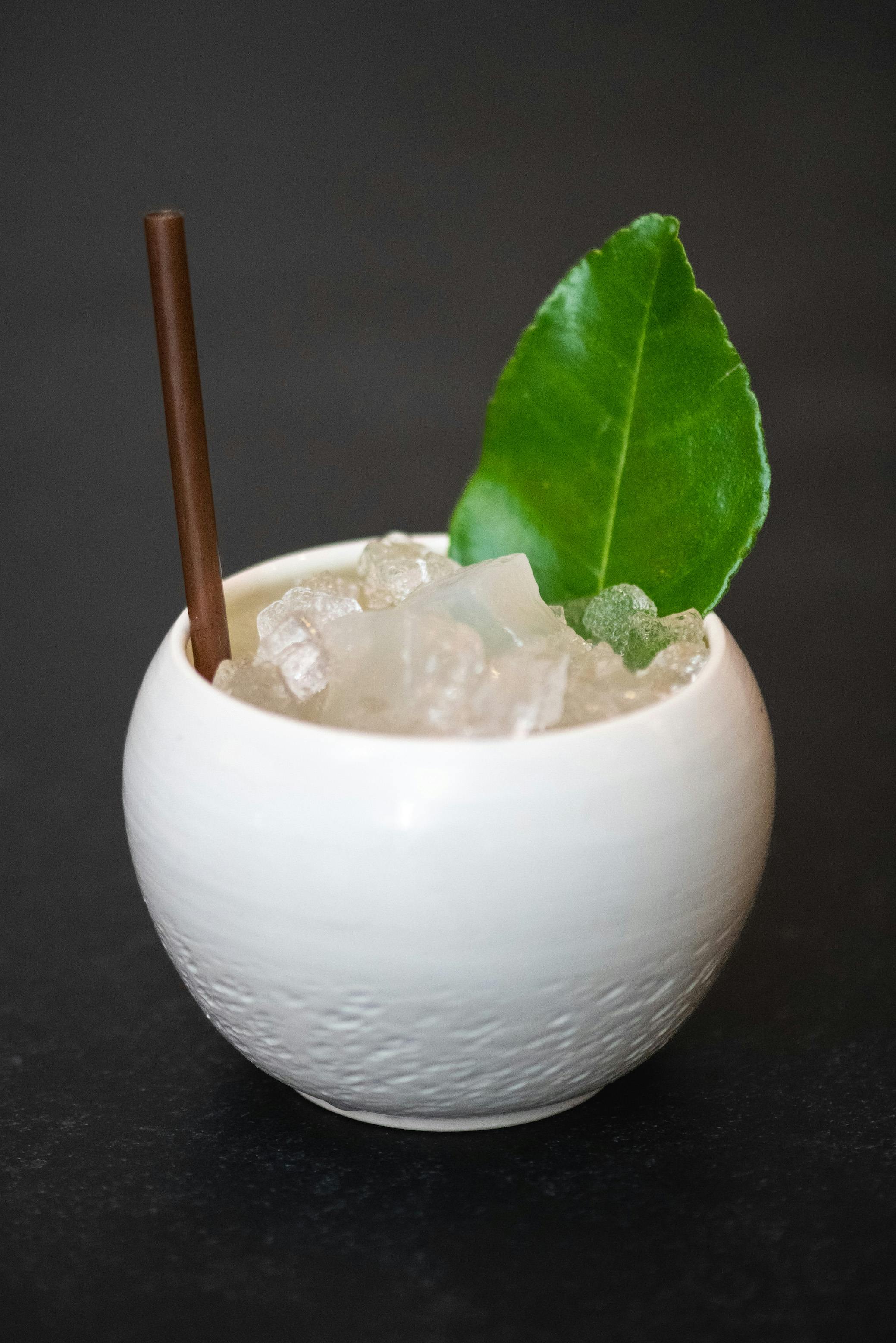 Near the top of the list is the Lee Ho Fook, whose apt translation is "fortune for your mouth." It's hard to imagine a mouth more fortunate than the one that gets anointed with a suave yet complexly layered mixture of El Gobernador pisco, baijiu, lychee and Japanese yogurt soda. Plunged over ice, it's served in a white ceramic bowl with a lime leaf on the side.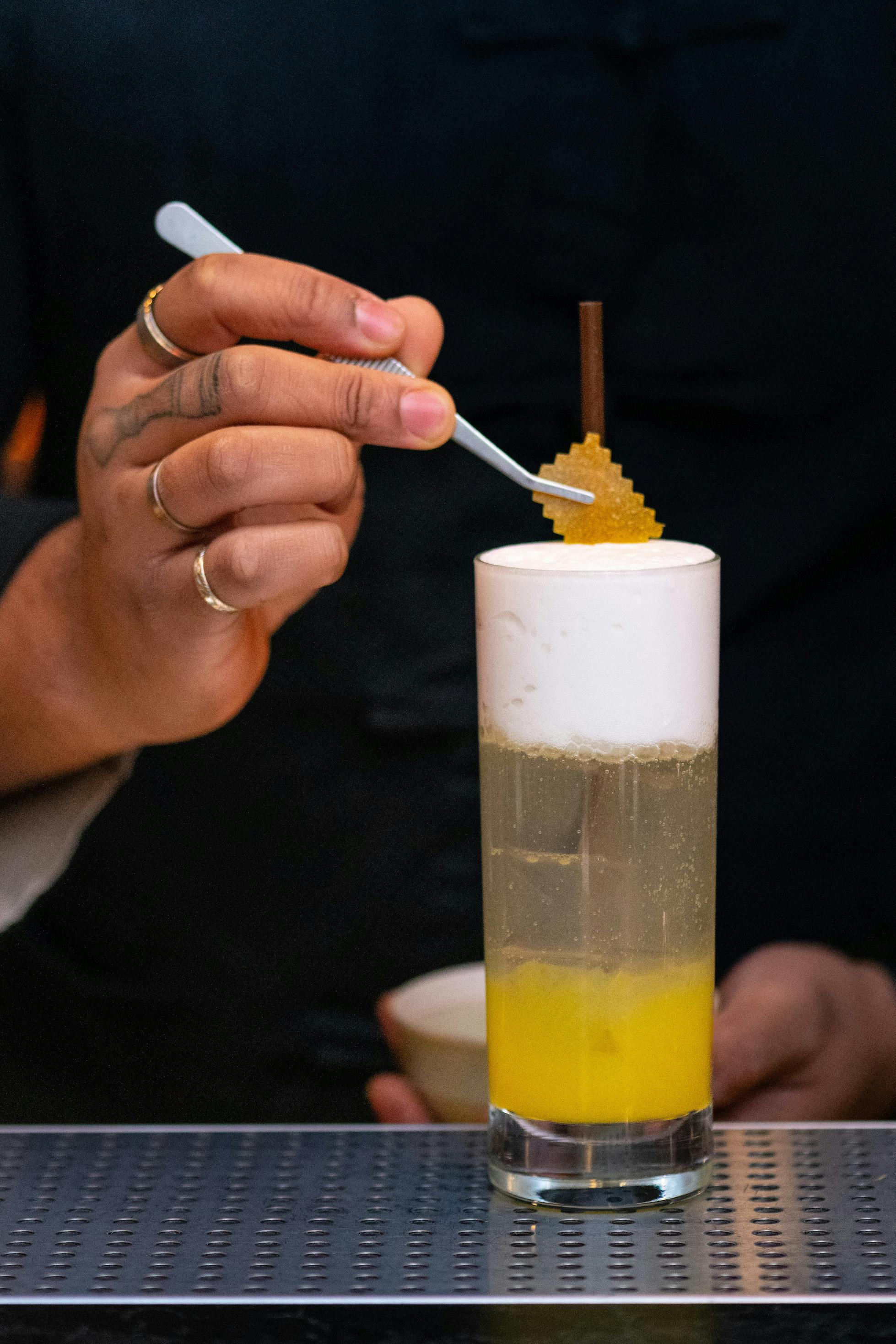 Equally fruity, but with spritz to spare is the Lay Zi Fizz. This languidly tropical take on the Ramos Gin Fizz starts with a base of white rum to which jackfruit, lemon and orange blossom are added. Seltzer provides the requisite fizz and then comes the crowning glory: a cloud of coconut yuzu foam.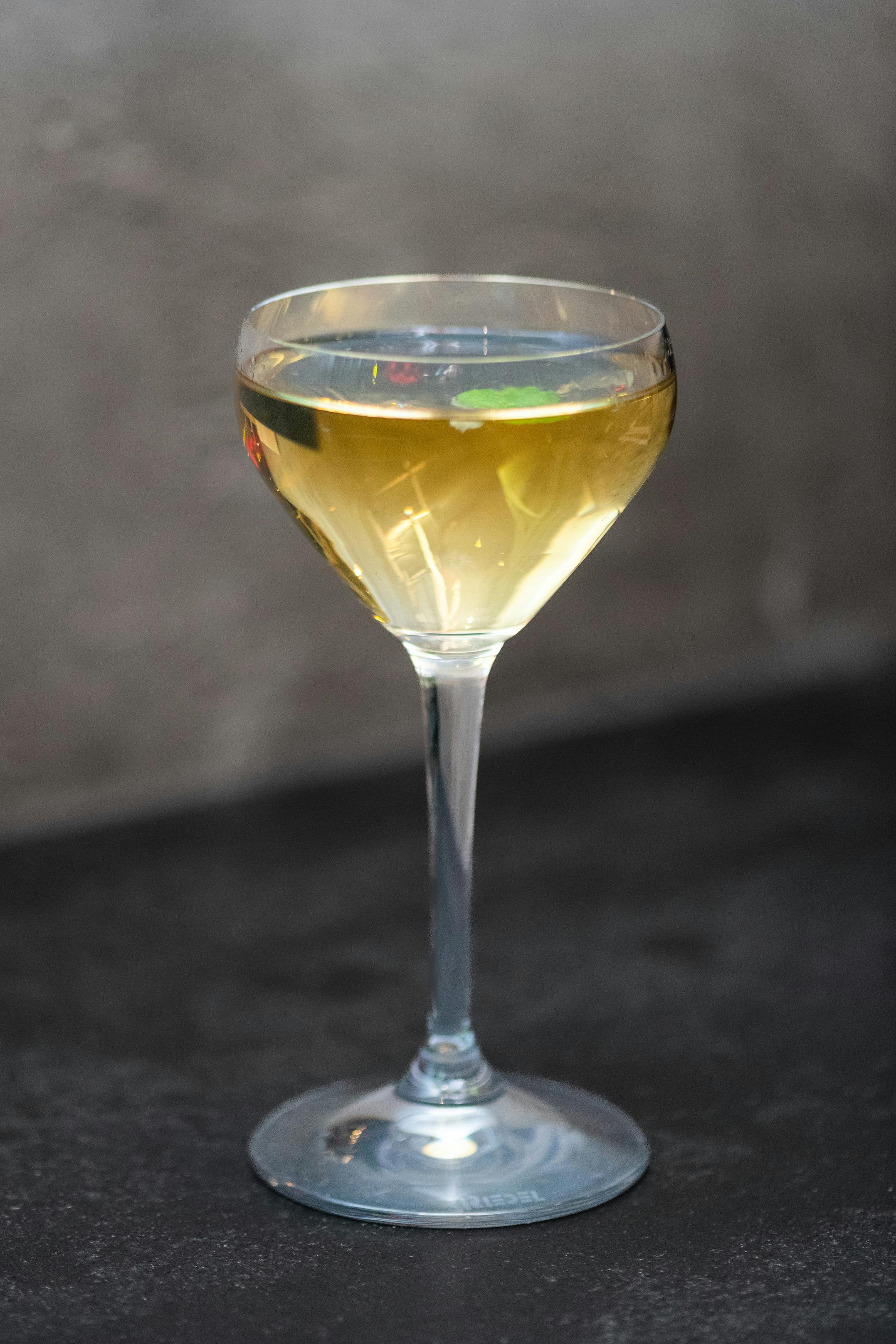 A little more serious is The Accountant, a take on the martini that substitutes Dewanosato Junmai sake for vermouth and then does the math and decides that two base spirits – shochu as well as Roku gin – are better than one. Seasoned with saline and ponzu, the drink comes with a side garnish of Chinese tea quail eggs in lieu of olives.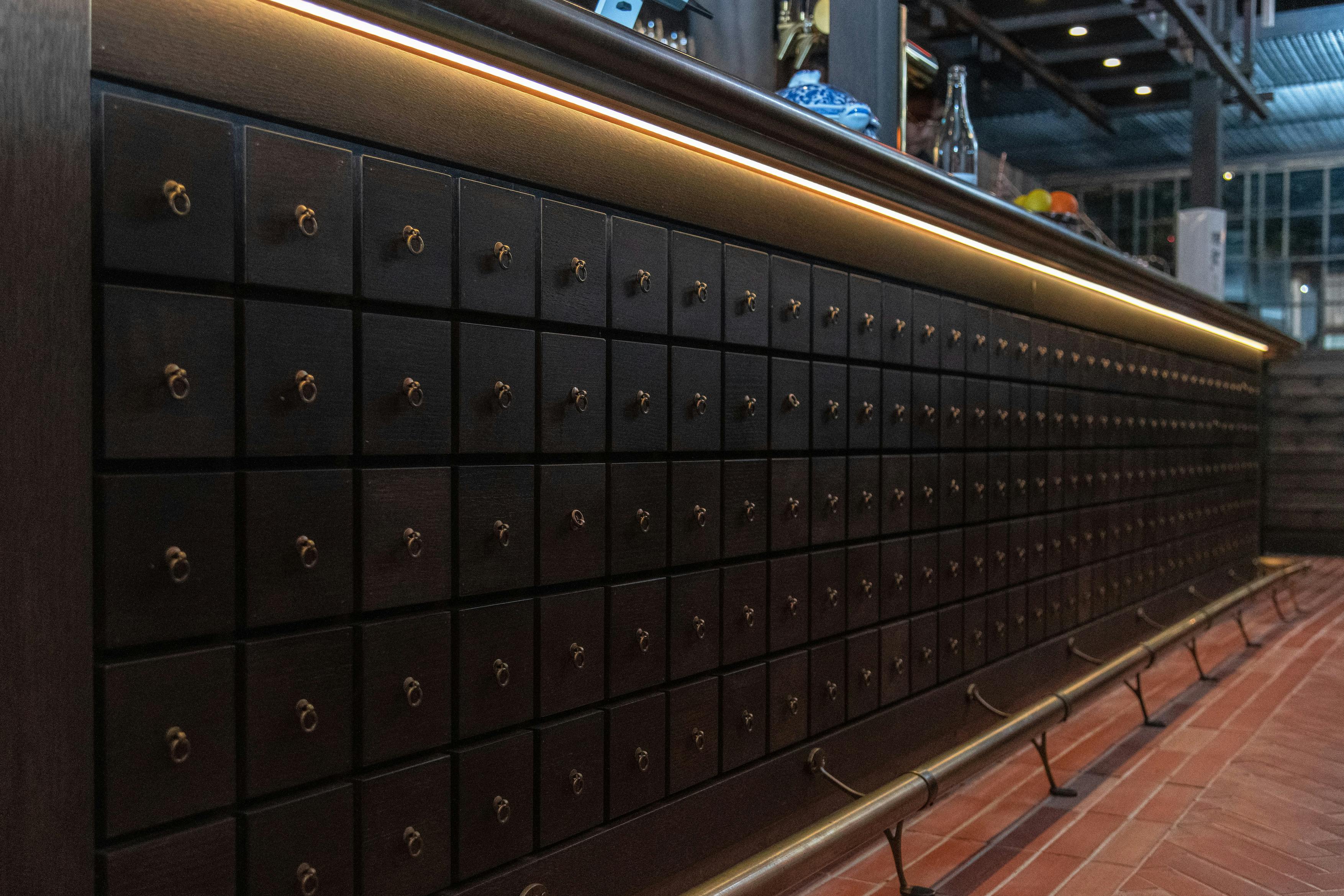 Desir prepares the cocktails from behind the front room's prominent bar, camouflaged to resemble an ancient apothecary cabinet. The rest of the long, narrow space is filled with wooden booths, upholstered in chartreuse, and cleverly framed by slender canopies threaded with abacus beads. A more intimate back room – its crimson booths topped with plant-entwined trellises – shares space with the open kitchen.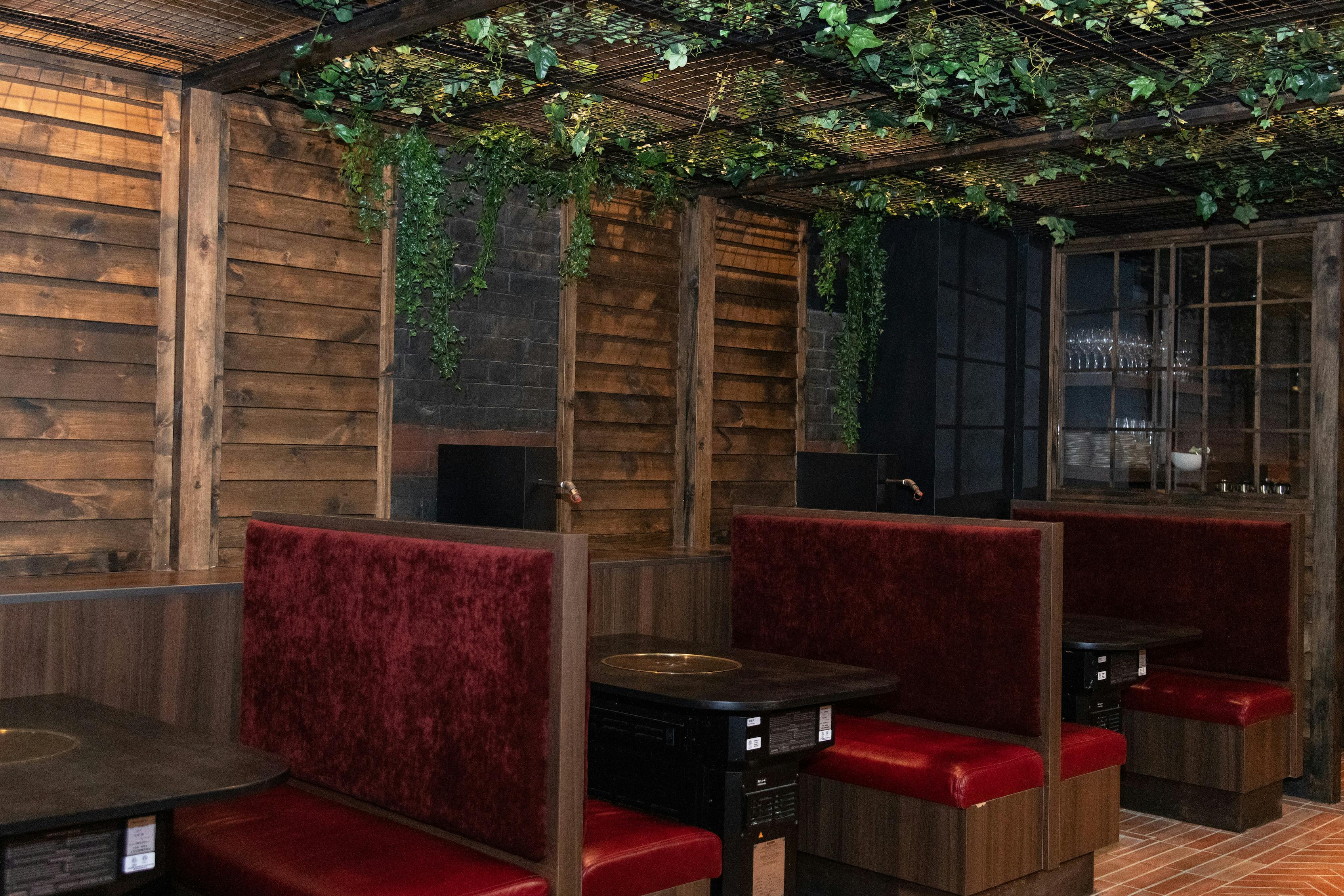 Throughout the space – designed by Solid Design Creative (Paradise Theatre, DaiLo)– a noir-ish speakeasy vibe merges smoothly with ancient Chinese elements: a flock of red paper lanterns, brass medallions featuring a dragon and phoenix (a symbol borrowed from Hon and Au's wedding invitations).
"We wanted to introduce an Old World ambiance that contrasts with our modern cuisine," explains Au. "But Joanna and I also wanted to reflect a bit of our Chinese background."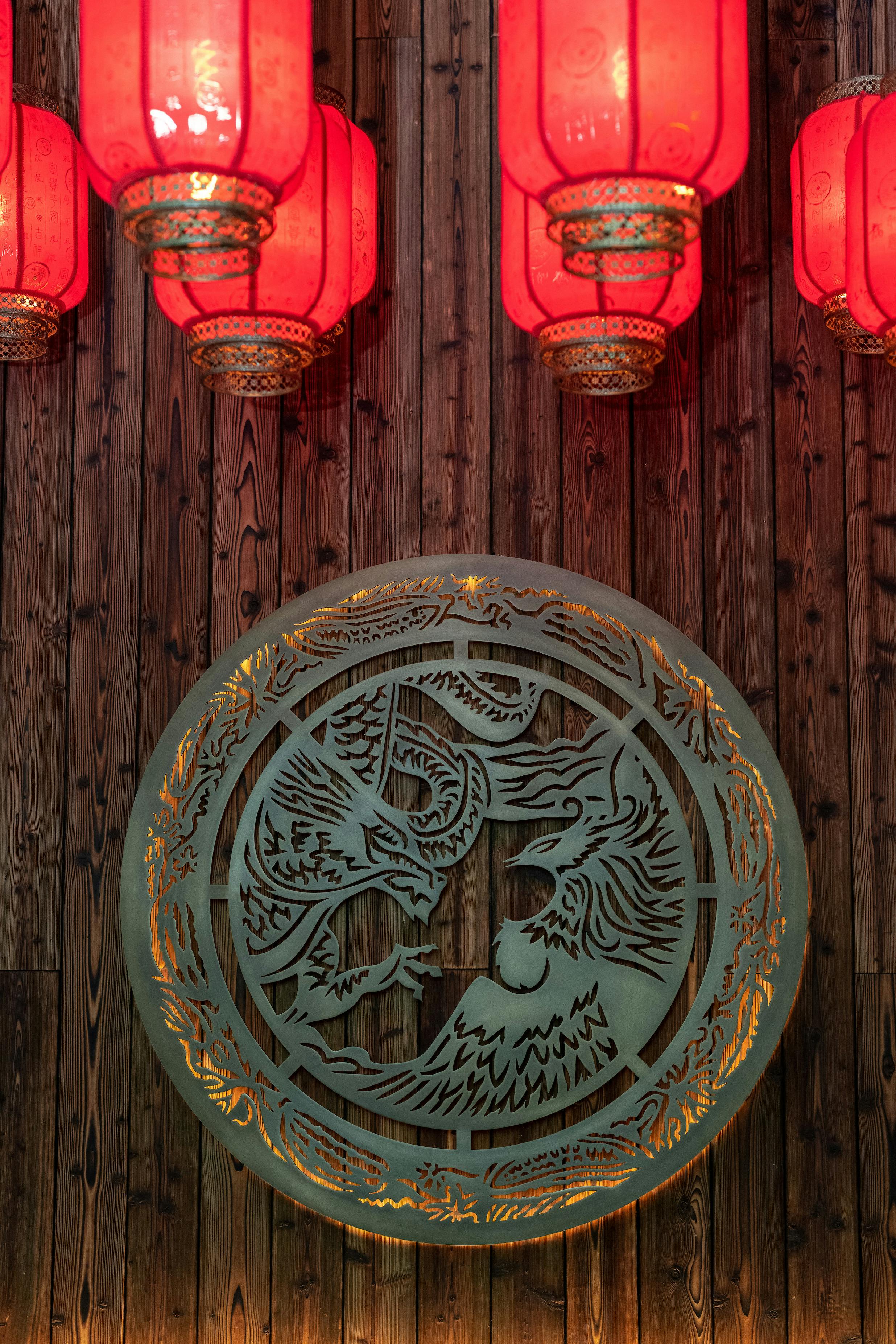 What Bitter Melon is really offering – via its decor, food and drinks – is beautifully curated unpredictability that somehow (and somewhat surprisingly) is also very Torontonian. Marlo Onilla, principal and creative director of Biography Design, has created branding for many notable Toronto restaurants (Marben, Giulietta, Patria). He hates it when clients return from New York, Italy or France and want to copy what they saw there. In contrast, "Bitter Melon is Toronto. It's not a concept taken from anywhere else. And that's what makes it."
The name alone says it all. "Bitter melon is not for everybody," continues Onilla. "It's got a particular aftertaste. You either like it or you don't. That describes Bitter Melon as well. People who come in here expecting to order a bowl of rice will be disappointed."
And yet, its very unpredictability means that Bitter Melon can be a lot of things to a lot of people. The last thing Au and Hon want is to categorize their establishment. "If you want to call it a cocktail bar you can. If you want to call it a restaurant you can," says Au. "You can come in for just a drink. You can come in for dinner. In the end, it's just a place where you want to be."