Sunny and spacious, Café Paradise brings unfussy, flavourful, all-day dining to its block of Bloor Street West. Part of the Paradise Theatre group, the café bridges the gap between Osteria Rialto's upscale Italian fare and Blue Door Wine Shop's captivating catalogue of delicious bottles. A place as suited to morning lattes with your laptop as it is to family dinners, and weekend brunch with friends, Café Paradise takes people-pleasing seriously. Happily, for guests, that means a menu of superb dishes, premium coffees, classic cocktails and interesting wines available every day of the week.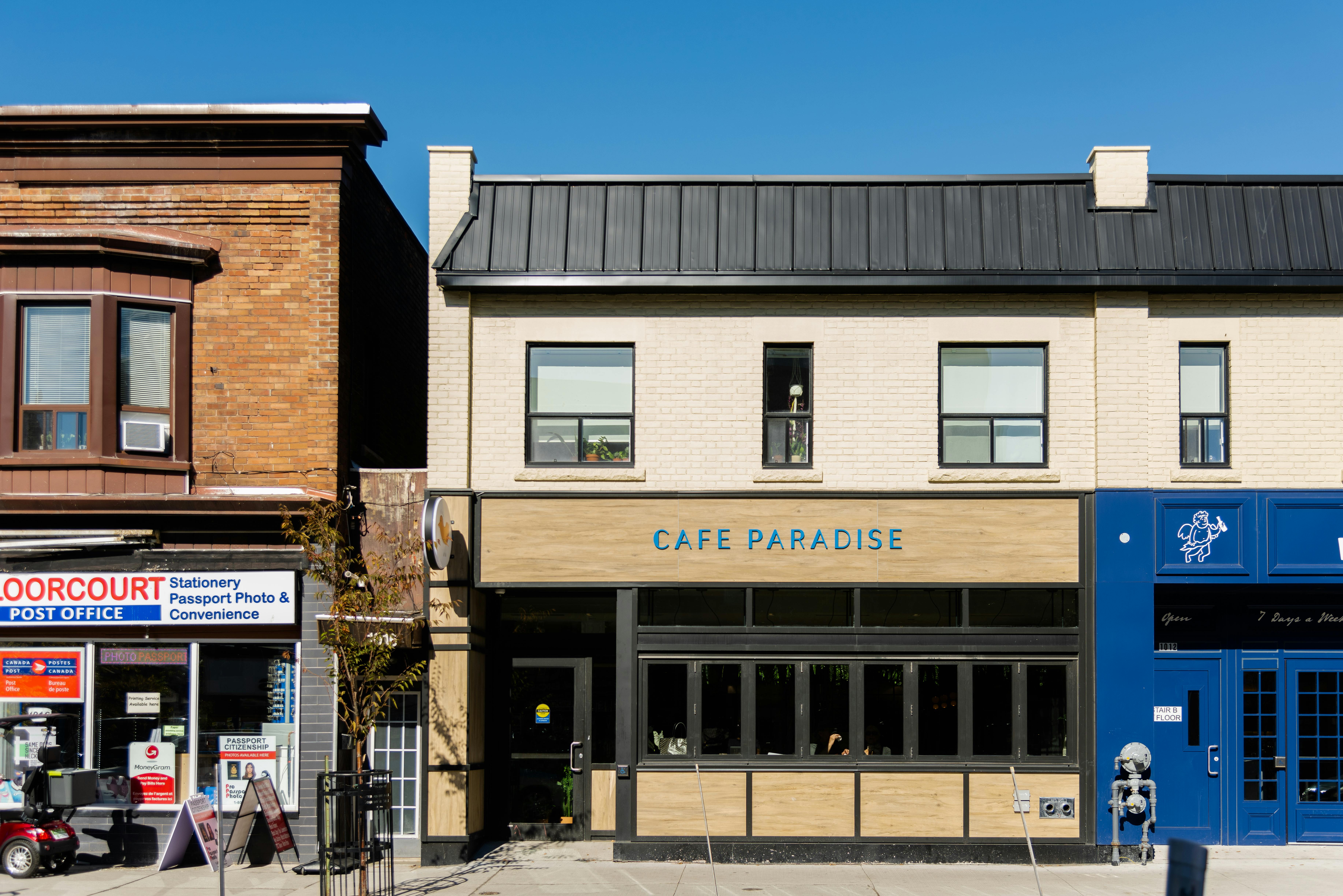 The newest addition to financier, entrepreneur and winery owner Moray Tawse's Paradise Theatre Group, Café Paradise opened in September with plans to infuse the neighbourhood with a little comfort. Rather than focus on a single cuisine, the team draws inspiration from France, Italy, Spain and more, favouring classic dishes made remarkably well. "I worked in a couple of Italian restaurants," says chef Nick Padilla, explaining the path he followed after graduation from The Culinary Institute of America in New York City. "My passion is Italian food — pasta and seafood. That's where the heart lies."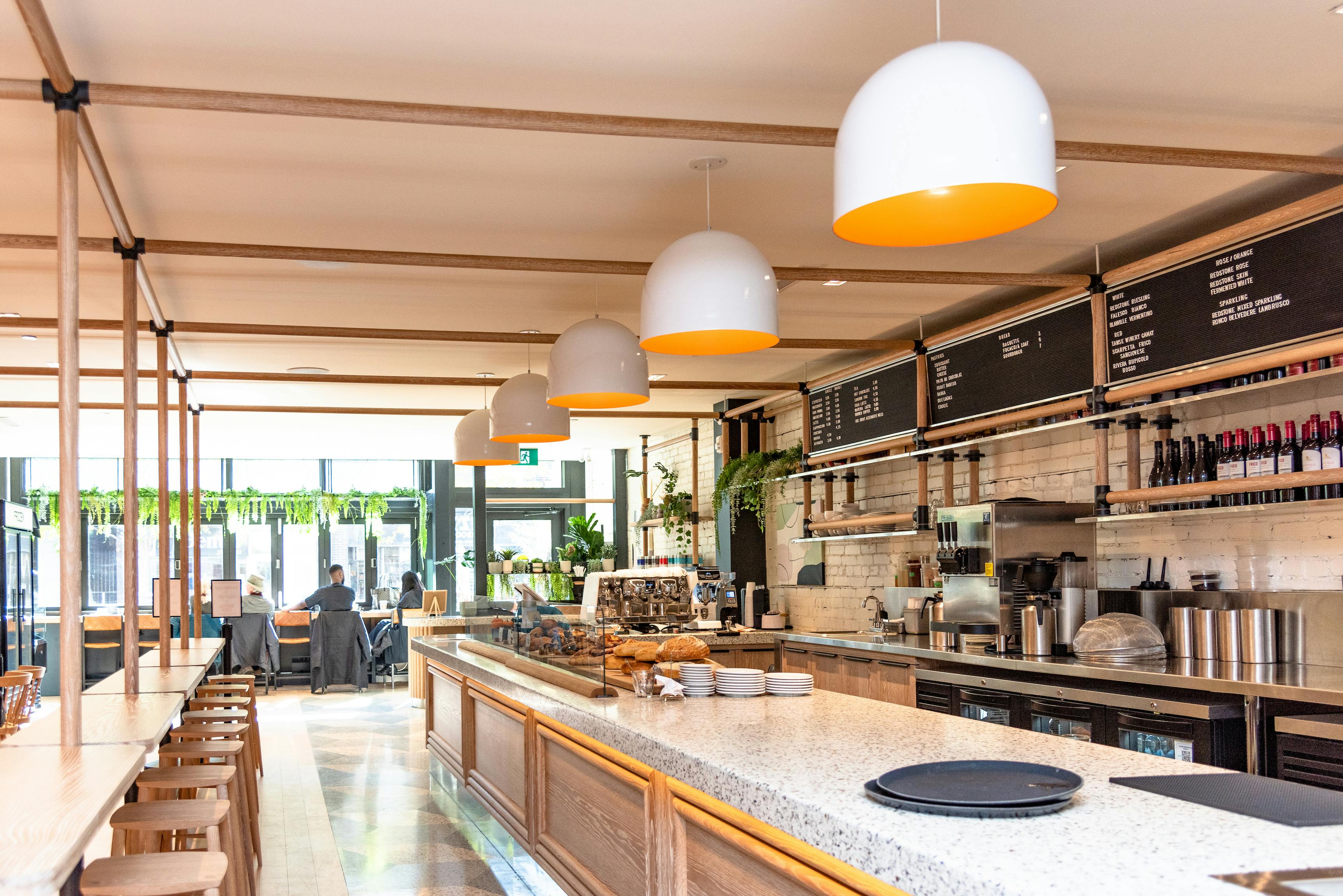 Designed by Solid Design Creative (Paradise Theatre Group's go-to team), the spot's calming effect begins the moment one steps inside and is met by white-washed brick walls, blond wood, and spotless terrazzo floors. Clean and crisp, illuminated by oversized hanging lamps, the airy room is the perfect spot to shed the claustrophobia of city living. From there, guests can choose their own adventure; grab-and-go counter seats or a table with full service. "We really wanted the neighbourhood to decide how the business was going to operate," says manager Dayna Hoogendam, explaining why it was important to offer customers a comfortable spot that functions as well for remote work as it does for easygoing meals. "It's calm and relaxed during the day," she says, adding that the café is "fast-paced and busy at brunch. In the evening, we dim the lights. It's a little bit more of a dinner spot."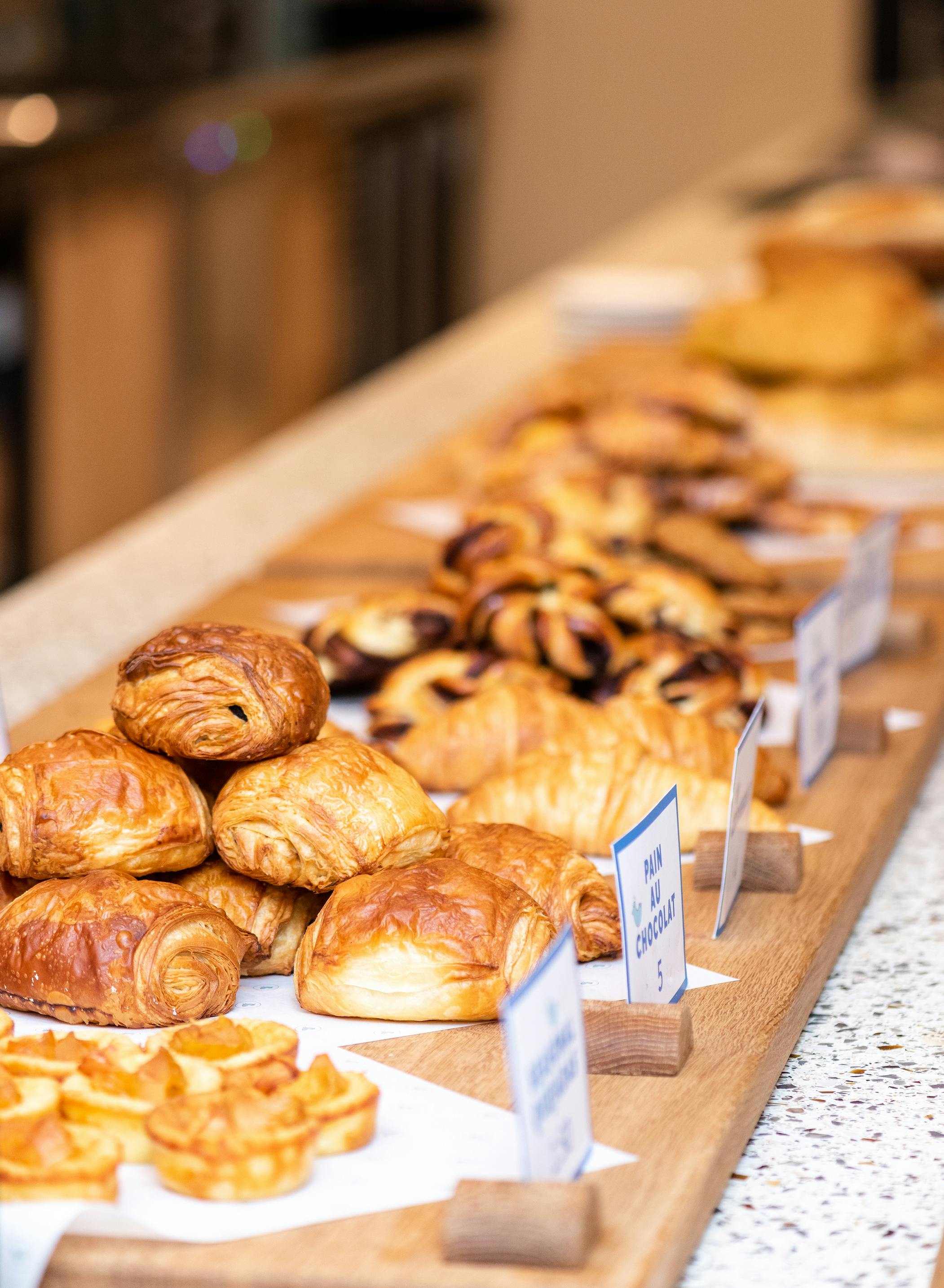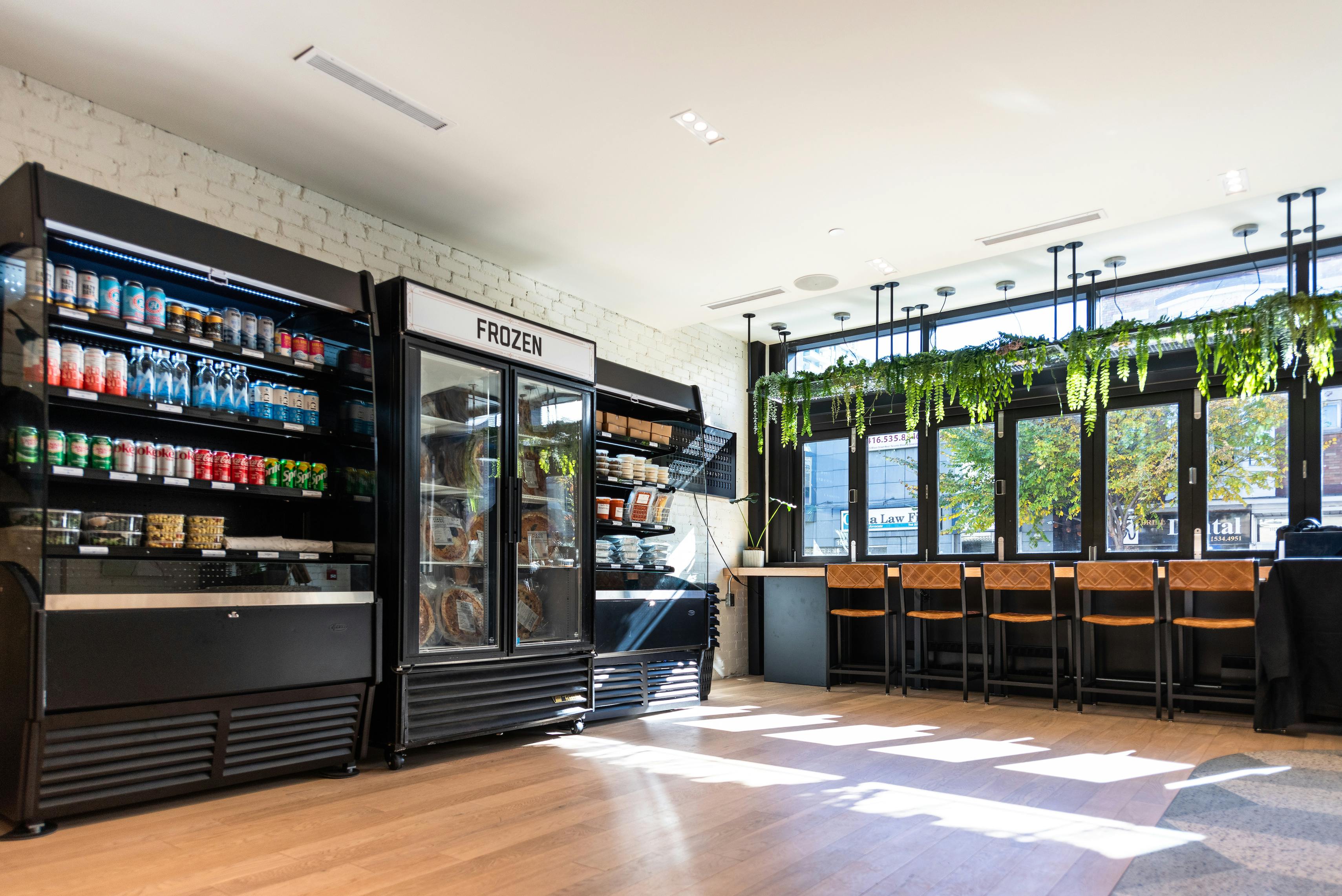 At the counter, assorted house-made breads and pastries — from queijadas and chocolate babkas to miso chocolate chip cookies — plus laminated goodies from Goûter, wait to accompany your java jolt. Made from expertly roasted Rufino beans, each cortado, cappuccino and espresso is a deeply flavoured, aromatic treat. Around the room, customers will also find grab-and-go grocery essentials, from beverages and high-end tinned fish to pre-made soups, salads, sandwiches, sauces, and even HMR meals to heat-and-eat at home.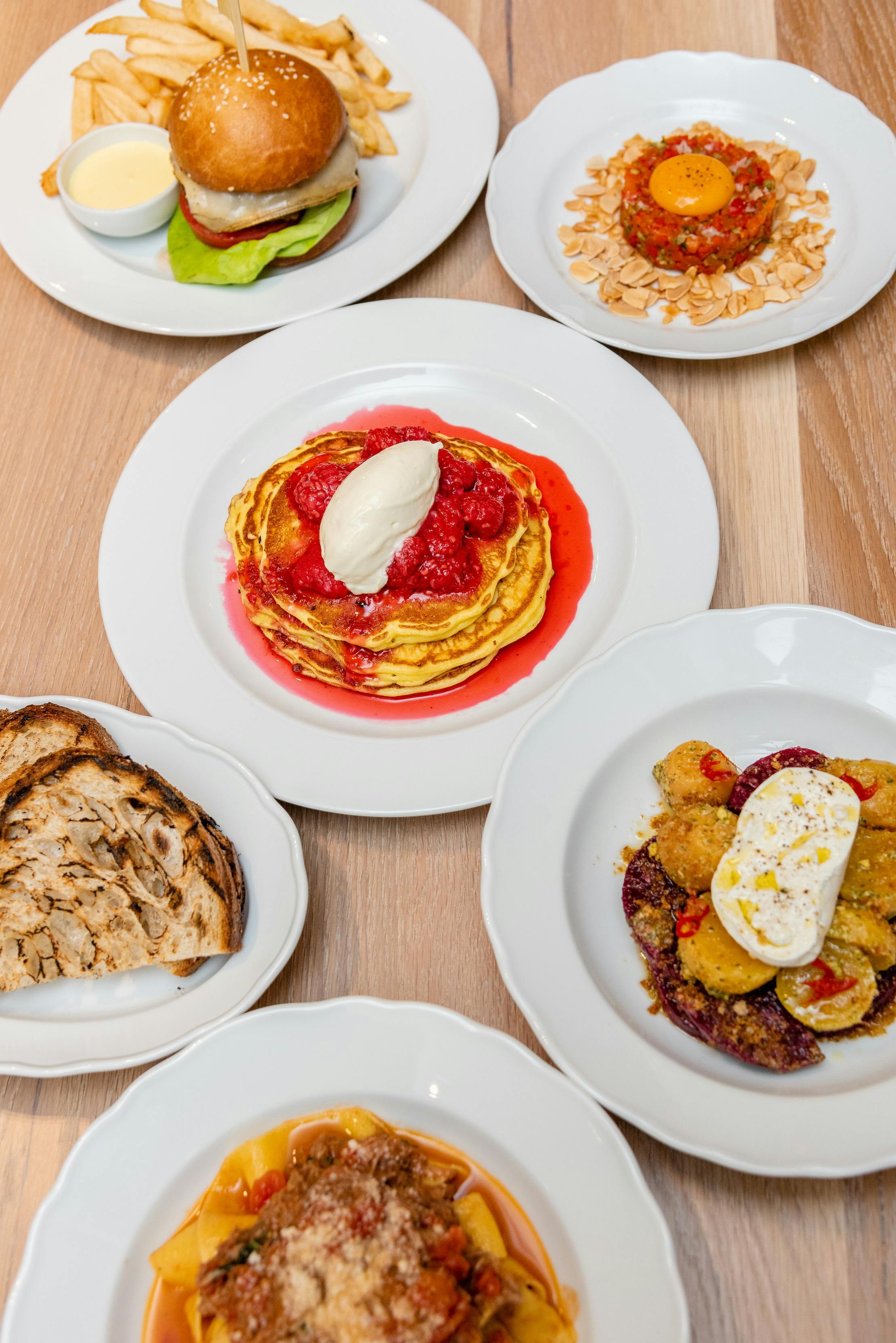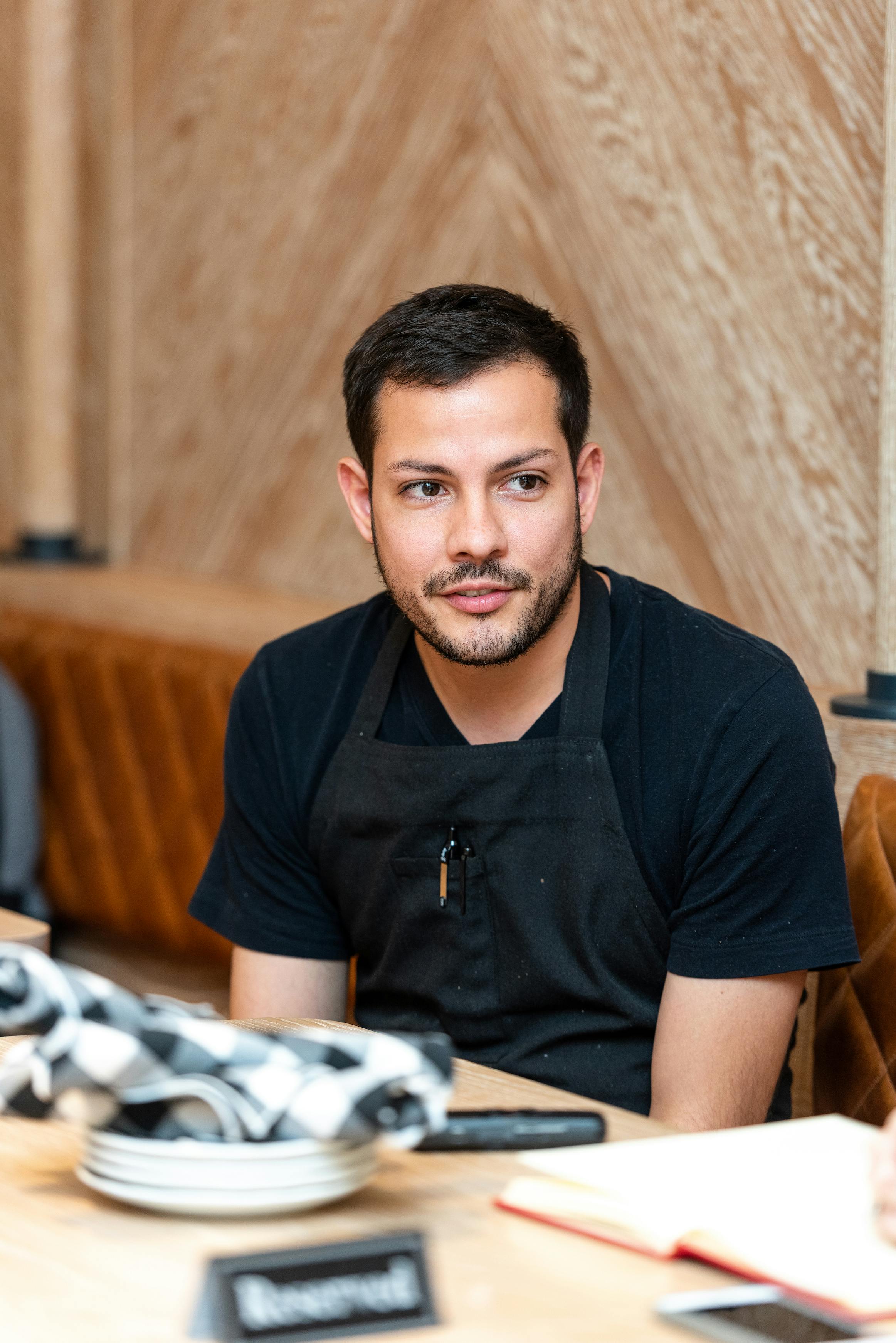 For those dining at one of the café's larger tables, breakfast, lunch and dinner menus offer a glimpse into chef Padilla's wheelhouse. Dishes may not hit you over the head with novelty, but each is approachable, made to exacting standards and is an effortless answer to "What do I want to eat?". Feeling famished? You'll want to start the day with the team's Breakfast Sandwich, built on a house-made English muffin, with house sausage, cracked egg, and 5 Brothers cheese. With two eggs, homemade rye bread, sausage and potato cake, the Paradise Breakfast is another hearty way to break your fast. Already a menu darling (and, as such, also available at lunch), Ricotta Pancakes with stewed seasonal berries and whipped mascarpone are for anyone searching for a divinely decadent first meal of the day.
At lunch and dinner, Café Paradise offers more items, with a number of shareable appetizers and mains. Several sandwiches join the lineup from 11:30 a.m. to 3:30 p.m., with options ranging from an appropriately oozy Gruyère and Cheddar Grilled Cheese to a primo Paradise Club. Other items carry through from midday to evening, with Grilled Fish of the Day joining the offerings for the after-work crowd.
With adjustments made to suit the season, Padilla's menu isn't set in stone. Where September's burrata arrived nestled amid a heaping mound of sun-ripened tomatoes, it's now accompanied by earthy, sweet, roasted heirloom beets. With pistachio and mint pesto, fermented chili and house sourdough, it's more meal than starter, so plan accordingly.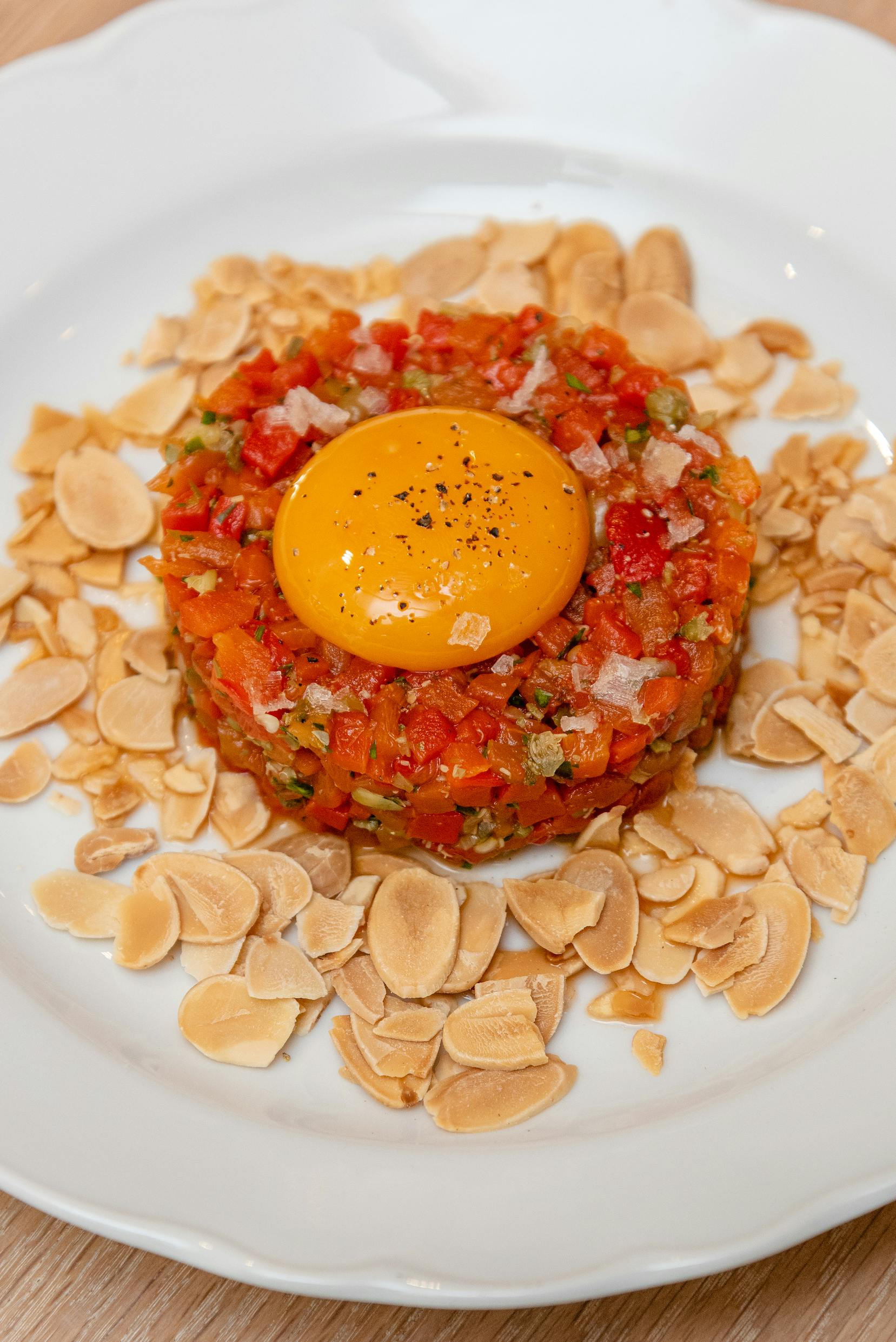 Roasted Red Pepper Tartare is a playful take on the classic, made vegan without the yolk. Still, if you do eat animal proteins, you won't want to miss the eggs served at Café Paradise. Sourced from Conestoga Farms, they're profoundly pigmented, ultra-creamy and are the essence of sunshine on a plate. Dressed with shallots, capers, parsley, and red wine vinegar, then topped with toasted almond slices and yolk, the tartare is bright, punchy, textured and just the thing you'll want on your toast from now on.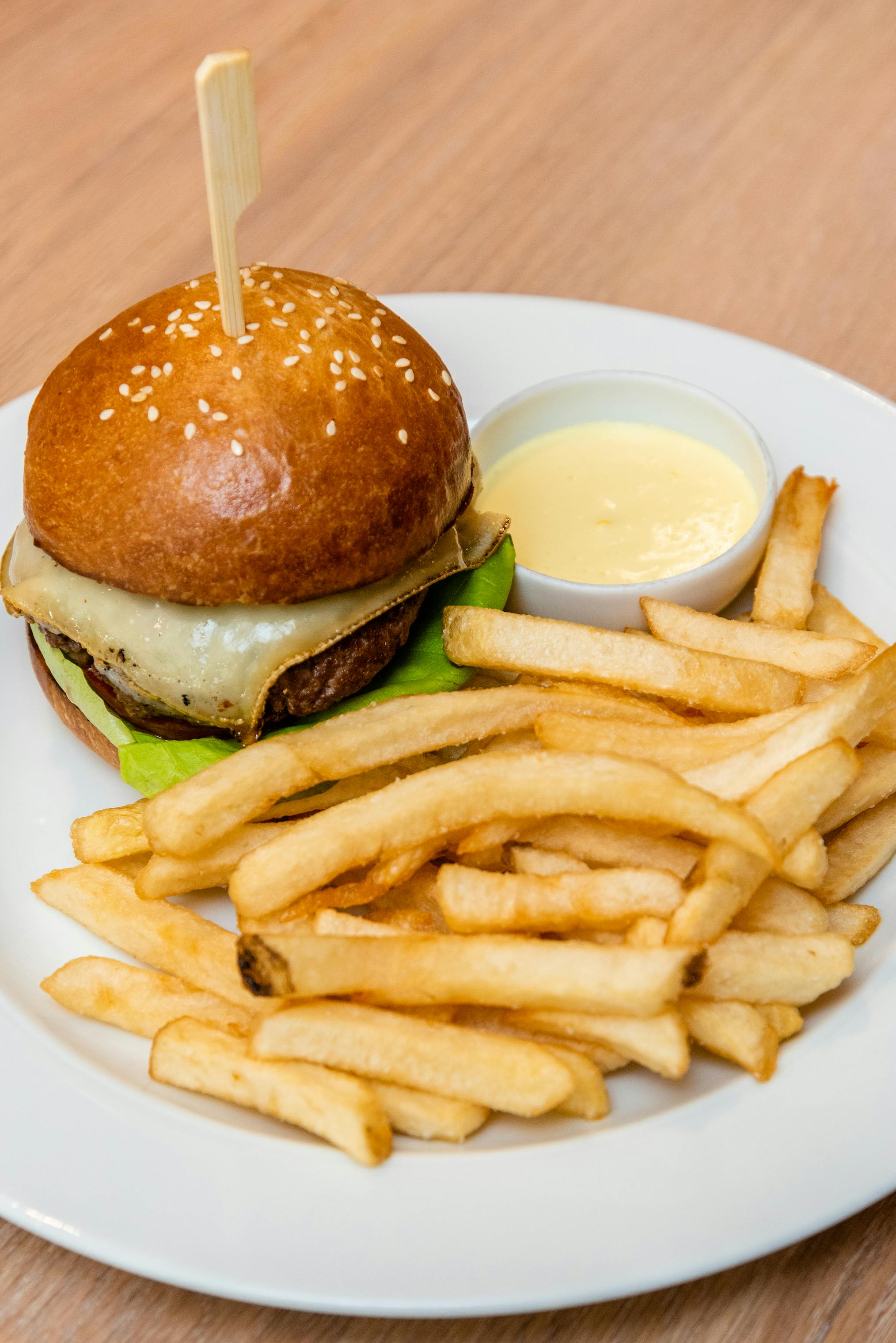 The Paradise Burger starts with house brioche and a patty shaped from equal weights of beef chuck and brisket. Onion marmalade, gouda-like 5 Brothers cow's milk cheese, lettuce and tomato complete the scene. Tender, succulent and demure enough not to challenge the strength of your seams, this burger is required eating for local carnivores. Sided with a golden pile of piping hot fries, it's the ultimate comfort.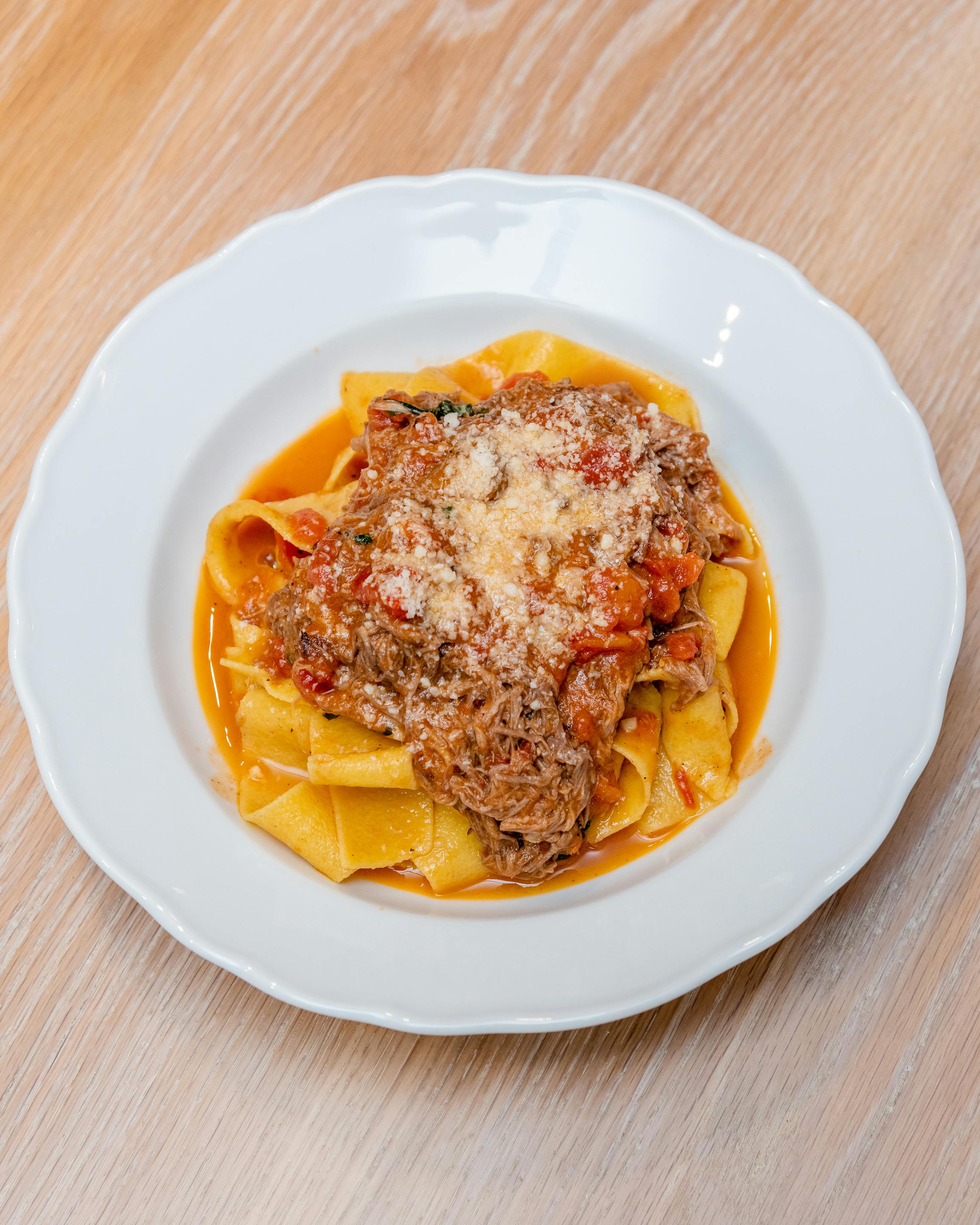 The team's interest in Italian cuisine is nowhere more obvious than in the kitchen's hand-rolled pastas, which are cranked out daily. Though sauces will change, they're guaranteed to highlight seasonal, local ingredients and boast the type of flavour produced from care and coddling. New for fall, Homemade Pappardelle arrives under a weighted blanket of short rib ragù, made with DiNapoli tomatoes and red wine. Garnished with Pecorino Romano cheese, the dish is a saucy, toothsome, luscious bombshell that just might leave you a little hot and bothered.
Quell the flames with one of the café's beers, cocktails or wine offerings, including those from sister spot Blue Door Wine Shop. Based on classic recipes, each of the café's batch-made cocktails has been modernized with vibrant juices from Juice Concepts, house-made syrups and inventive twists. Options include the Bronze Adonis, here made with pecan bitters, and a Grasshopper brightened with coffee and orange. Try the signature Bloor Villa and you'll be sipping on a lively, beach holiday-inspired blend of rum, pineapple, apricot, lime, raspberry and sumac.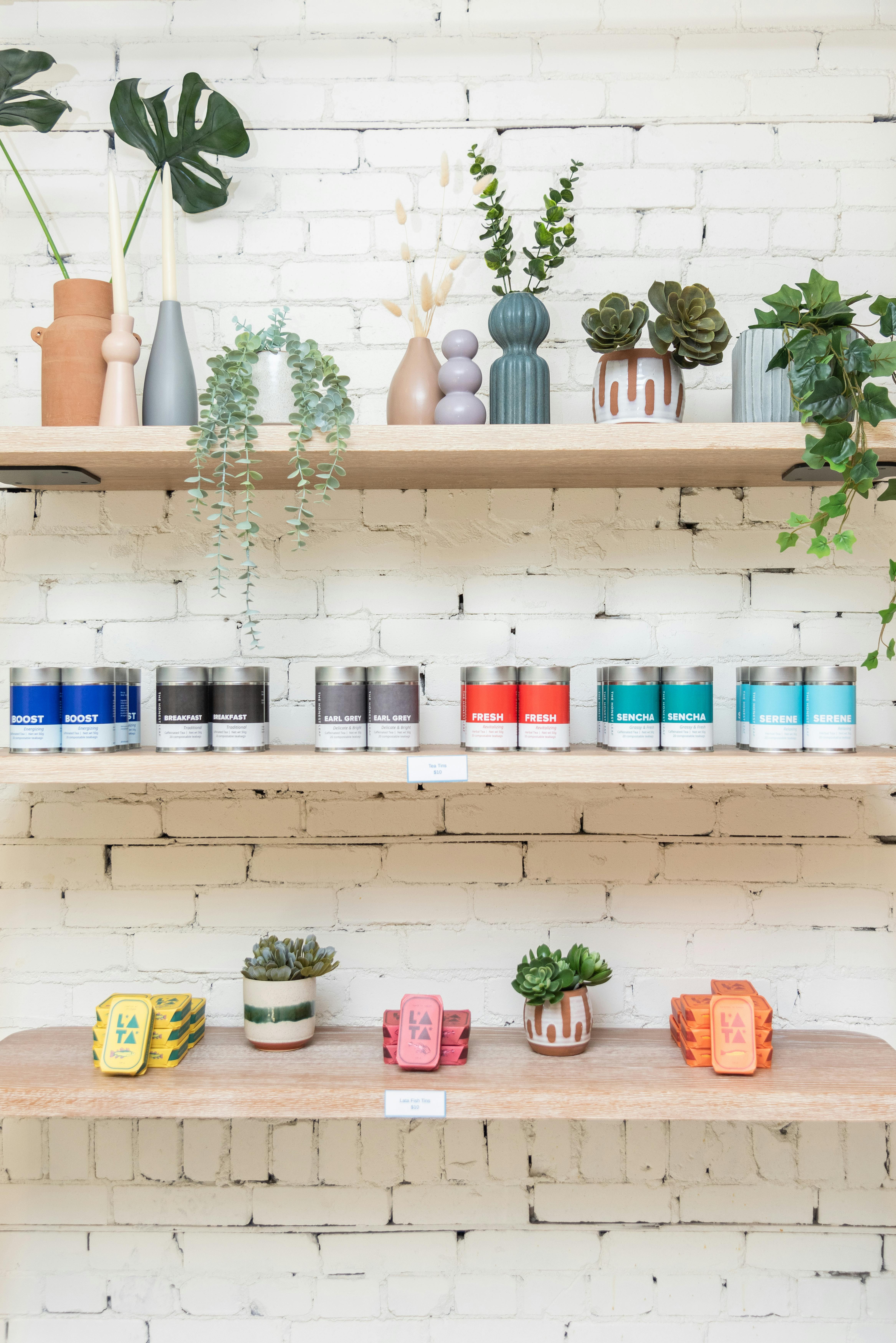 If wine is more your style, you and owner Moray Tawse have that in common. With three wineries to his name — Niagara's Tawse and Redstone, as well as a property in Burgundy, France — it's no wonder that Tawse's love of wine informs each of his Bloor Street spots. Chosen for their approachability and pure deliciousness, the café serves Ontario and old-world wines by the glass and bottle. Don't see what you like? Peruse the Blue Door Wine Shop's menu for additional bottles you can purchase to sip while you sit at Café Paradise, or to take home.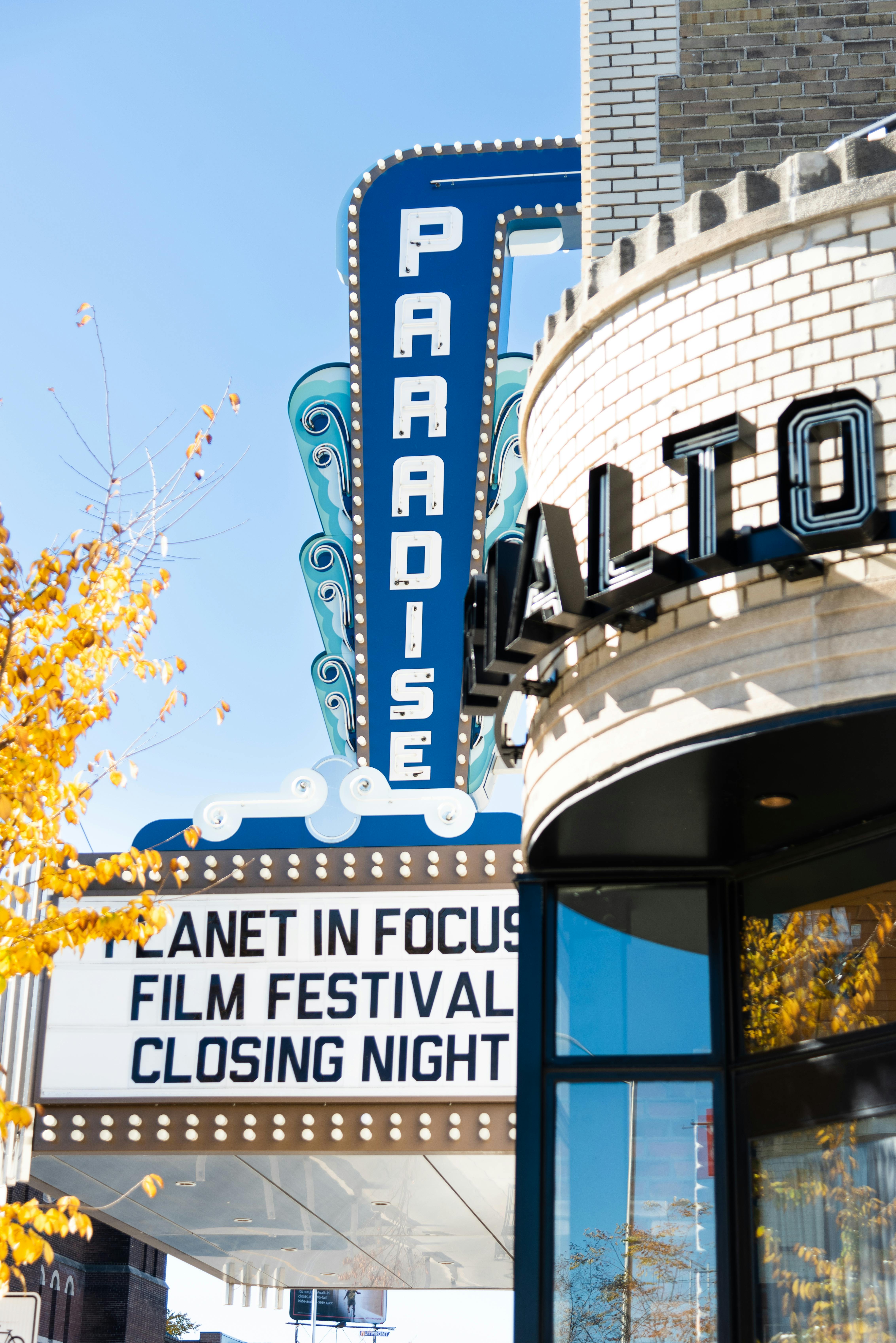 Staffed by a young team with a wealth of combined experience, Moray Tawse's latest venture is precisely the place its budding block of Bloor was missing. Homey and warm, with deftly-made dishes to match every hour and every mood, it invites people to become regulars as they find themselves popping in daily for every kind of sustenance.