Photographs by Keessa Lynch
If the Casa Madera team told me that its secret ingredient is a splash of sorcery, I'd believe it without batting an eye. The way the new restaurant transports guests from Toronto to coastal Tulum -- a place as unlike our city as any -- is nothing short of magical. Then, there's the way executive chef Olivier Le Calvez redefines our perception of Mexican cuisine through a parade of exhilarating dishes boasting a surfeit of flavour. Cocktails either billow with mystic plumes of dry ice or smoulder, thanks to a menu that explores the four classical elements. At every turn, the restaurant casts you under its spell. Casa Madera is more than a mere eatery. Crafted with meticulous care by a team that's almost obsessive in its attention to detail, 1 Hotel's newest restaurant is an exuberant, immersive experience you won't want to miss.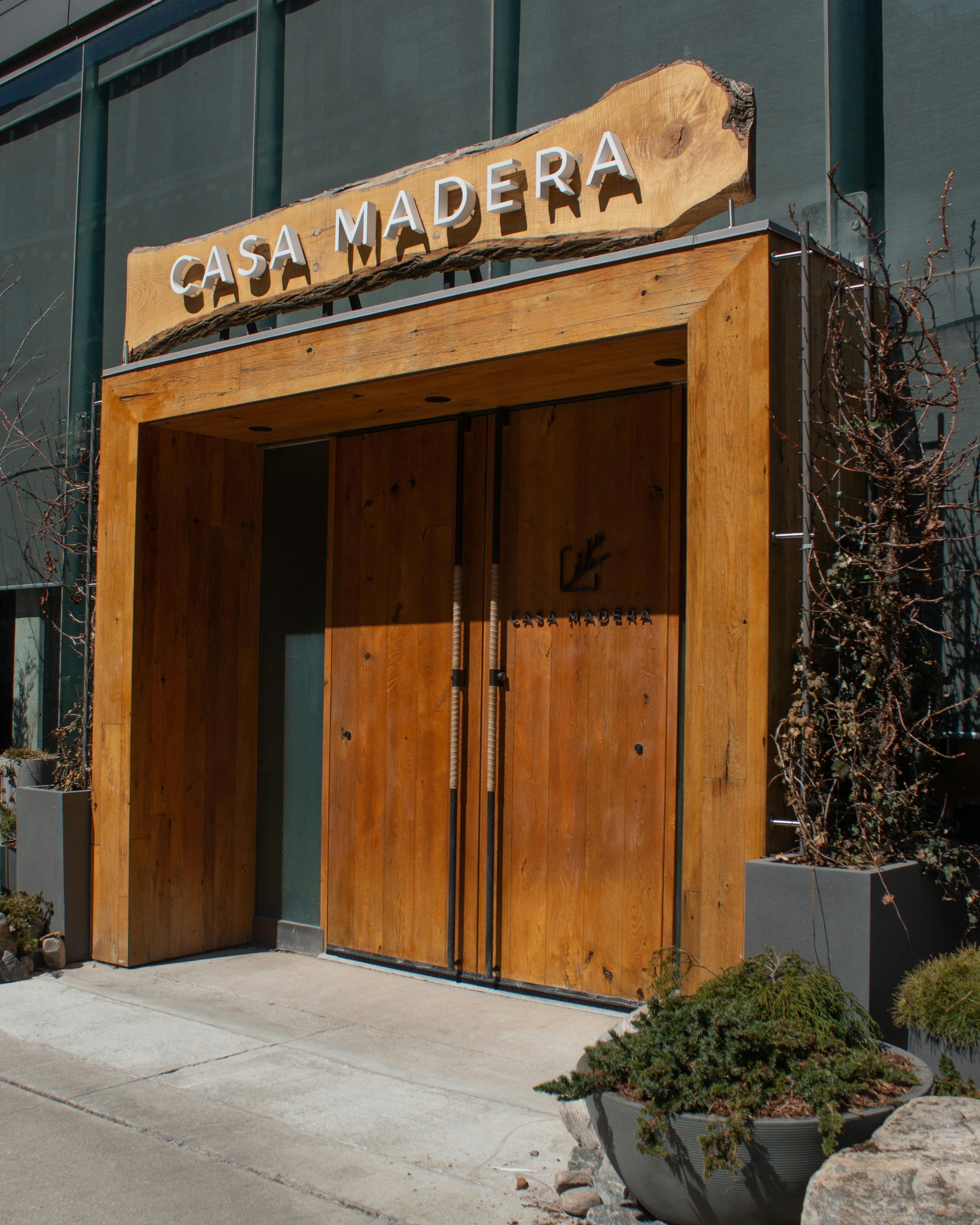 Opened on April 5, Casa Madera represents the first partnership between Noble 33 and 1 Hotel. A hospitality and lifestyle group with a focus on high-energy, experiential fine-dining, Noble 33's collection includes the Toca Madera brand in Scottsdale, West Hollywood and soon Las Vegas, along with a number of other restaurants in the U.S. and London. Casa Madera, designed by Rockwell Group, the same company that gave 1 Hotel Toronto its verdant vibe, is the group's first foray into Canada.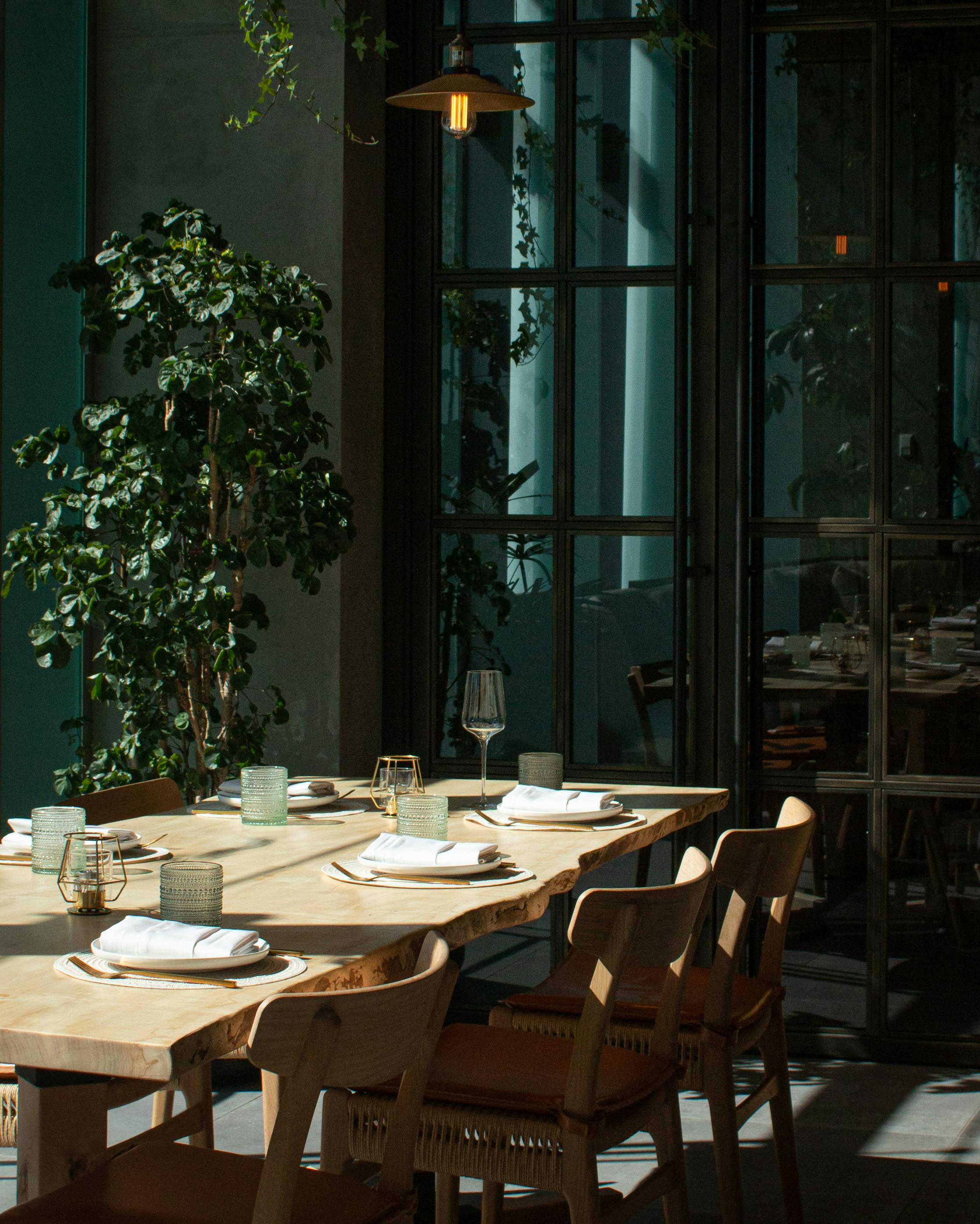 With a look and feel that flow seamlessly from that of 1 Hotel, Casa Madera feels like a jungle oasis set back from the King West strip. More sophisticated than its name, which translates to "wood house," might imply, Casa Madera is a stunning space that's at once understated and effortlessly refined. Meant to evoke the essence of the Yucatán Peninsula -- think ocean breezes, the sun's sultry rays, pristine white sand and a profusion of greenery — the space is equal parts earthy and lush. Its clean, uncluttered aesthetic combines hanging foliage with an abundance of natural materials, from stone floors to linen light fixtures, and plenty of wood pieces, in this case, crafted by Just Be Woodsy.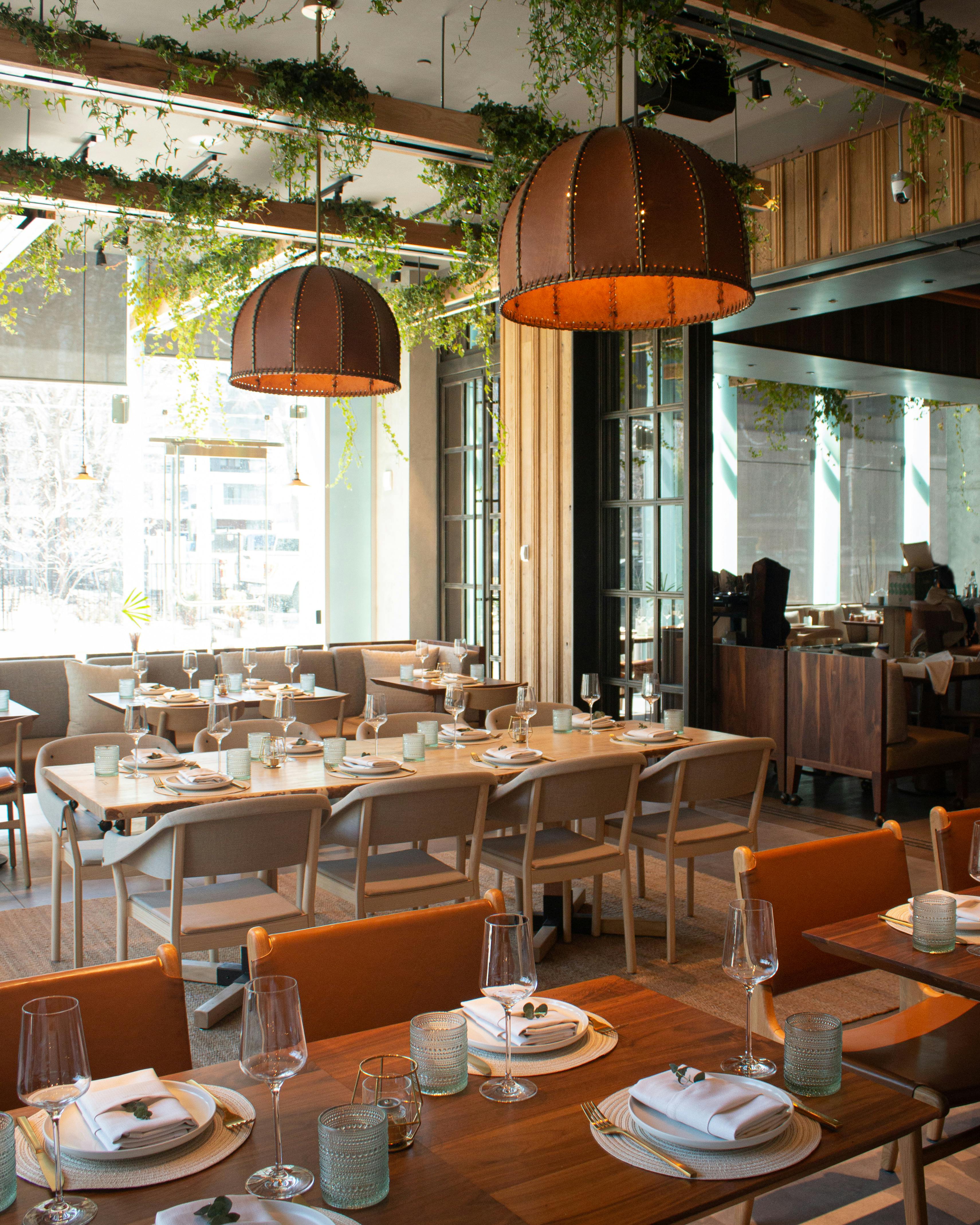 Described as a "parallel concept" to Toca Madera by co-owner Tosh Berman, Casa Madera features a lighter colour palette and a heavier seafood focus. "Mexican food is pretty intricate. It has a very diverse cultural element, depending on your area," says Berman. "I really wanted to create parallel concepts that really touched on different parts of the cuisine." A collaboration with 1 Hotel owner Mark Scheinberg, Casa Madera was created to seamlessly "fit into the puzzle of the Toronto restaurant landscape… and feel like it's part of the fabric of the city," adds Berman. Equally appealing to those out for taco night as to those with champagne tastes, the menu is at once casual but also peppered with extravagant ingredients. The restaurant is also the team's "version of dinner and a show," adds Berman, drawing attention to the DJs and roving performers who make a nightly appearance. Equally notable, is the way dinner at Casa Madera is presented. Here, some dishes are theatrically garnished tableside; others are sauced or sliced, then served by team members who are as versed in gastronomy as they are in entertainment.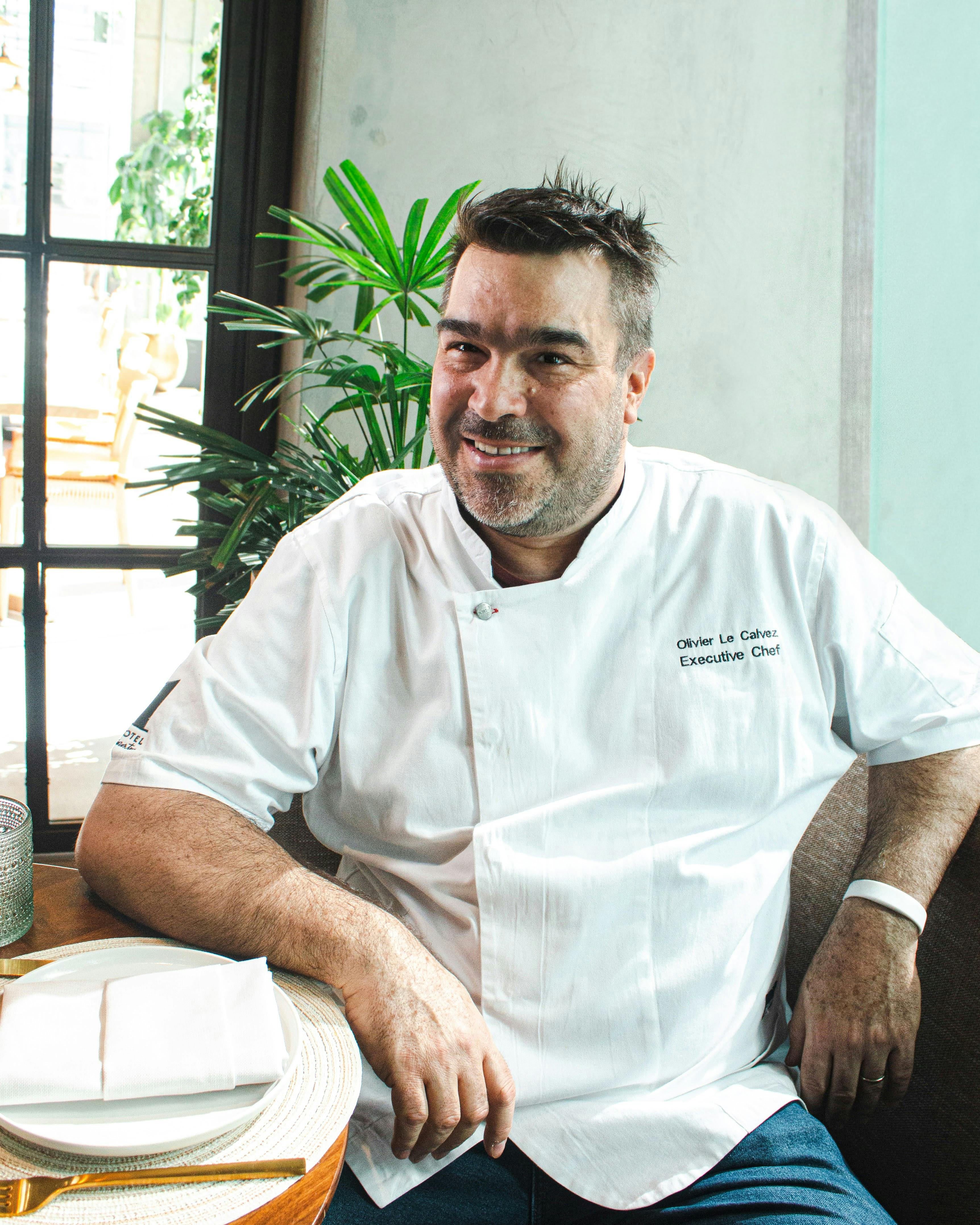 The team recruited Mexican-born chef Olivier Le Calvez to lead the kitchen to bring the menu to life. A man whose experience spans 27 years, Le Calvez's expertise has been gleaned from a number of sources, including a Paul Bocuse protégé, Relais & Châteaux, famed chef Richard Sandoval, and working as executive chef of Toronto's El Catrin. "The project at Casa Madera captured my ideas, how I want to live, what my goals are," says Le Calvez, pointing to the focus placed on sustainability, supporting local and relying on organic ingredients. "We have our own garden where we grow the chili peppers and herbs we're going to use," he adds. "We have a very good relationship with Maizal, and use organic tortillas. We bring in the best products." The menu also includes plenty of options for vegetarians and vegans, adds Le Calvez, who emphasizes the importance of including everyone at the table.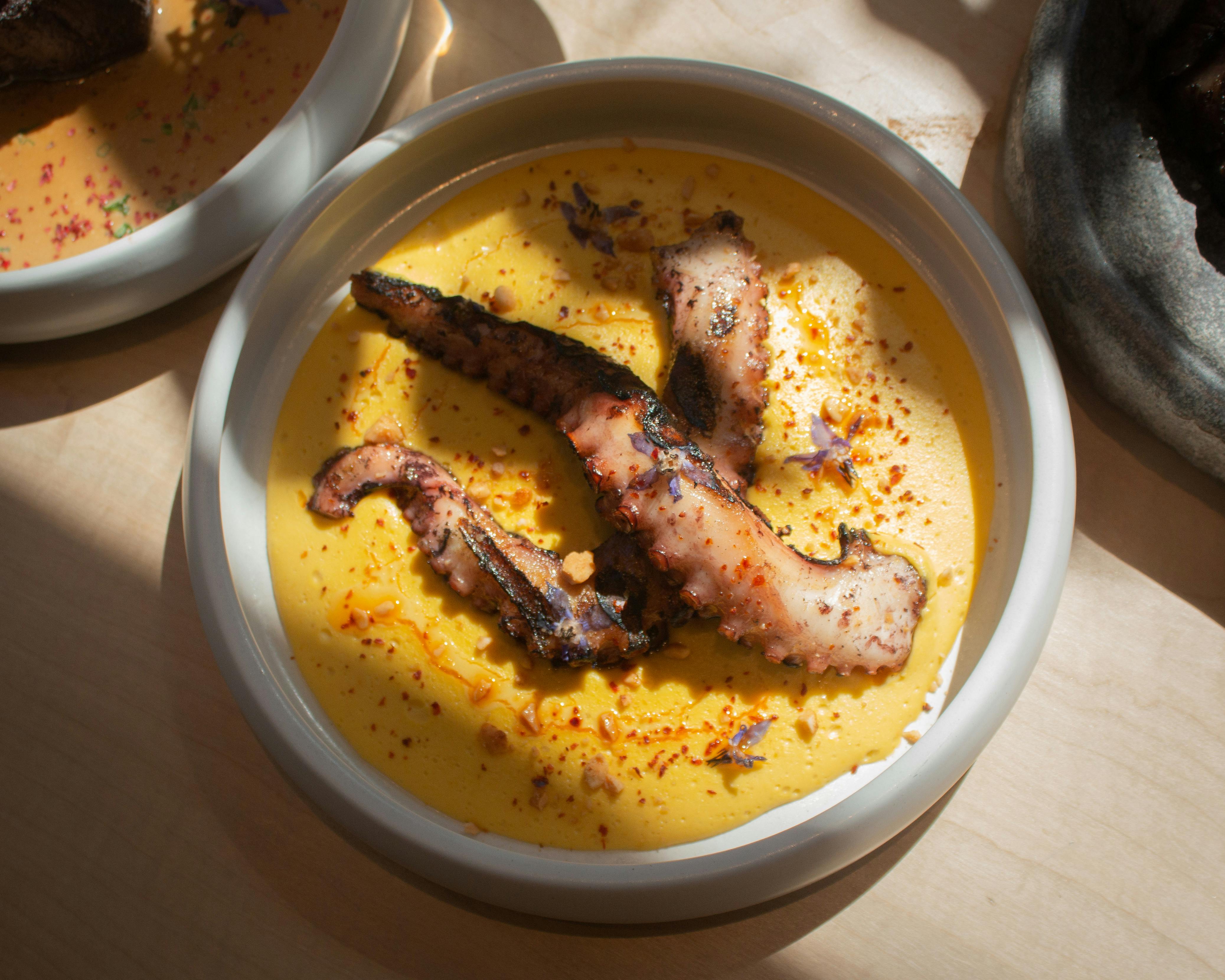 With a menu that's divided into five sections, Casa Madera covers plenty of ground, in a decidedly elegant way. "Mexico isn't just tacos and street food. We have different types of cuisine," explains Le Calvez, adding that the menu at Casa Madera was inspired by the coast, guided by French techniques and includes nods to Japanese and Peruvian cuisines. A selection of starters, salads and items from the raw bar, lead the way. Chile Pulpo finds tender char-grilled octopus resting atop corn puree, garnished simply with chile de arbol, Marcona almonds, and chives. Smooth, sweet, smoky and lightly spiced, the dish is a sunny way to start your Mexican sojourn.
The raw bar section of the menu beckons with a selection ranging from a majestic seafood tower to fresh oysters, ceviche and more. Served on a hefty slab of rose-toned Himalayan salt, Aji Tuna Panca is another transportive dish. Here, sashimi-grade tuna is sliced thinly, draped delicately beside avocado and cucumber, then dressed chicly with black sesame seeds and a drizzle of burgundy-red smoked pepper sauce. Chef encourages guests to gently caress the salt block with each slice of fish for perfectly seasoned bites.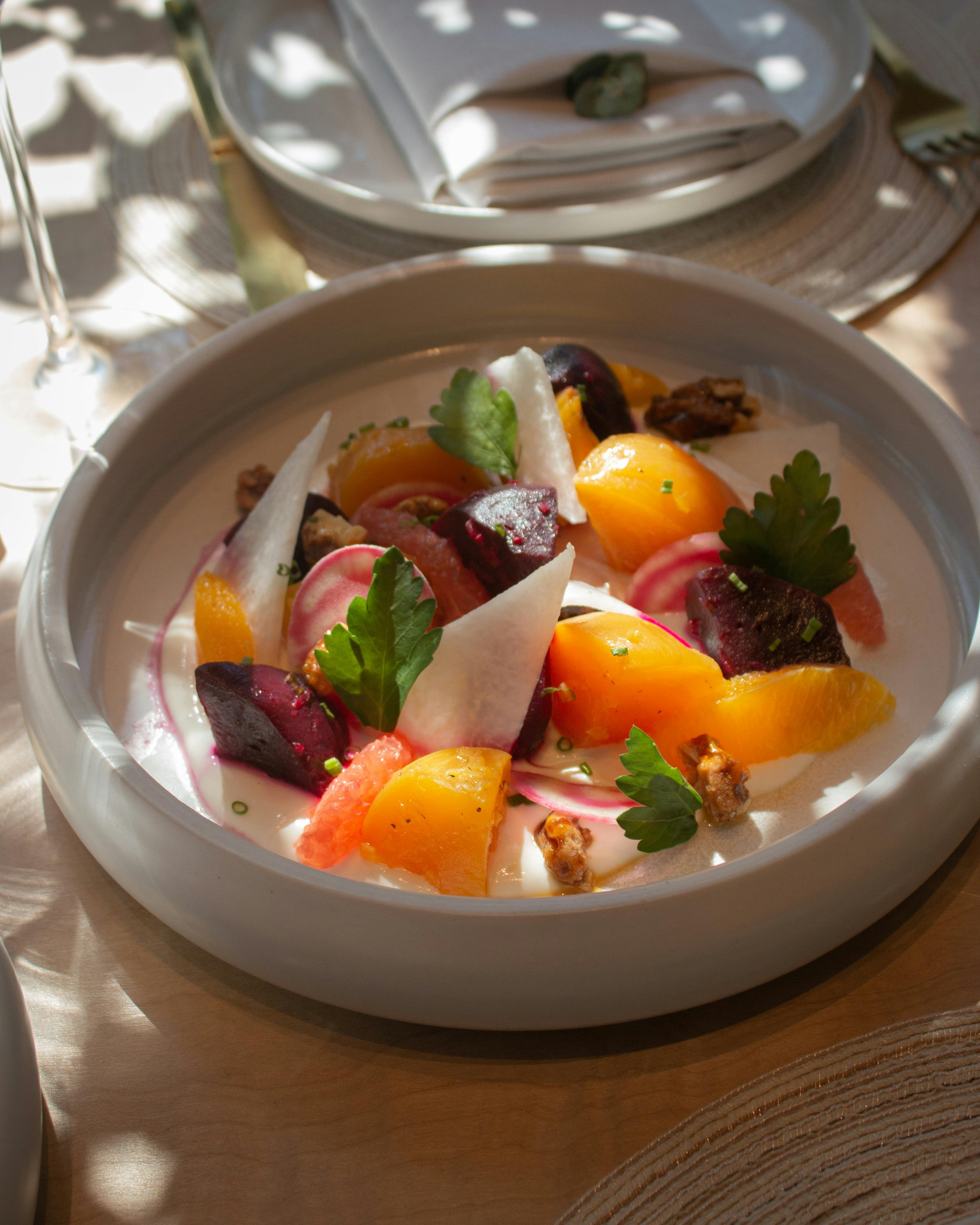 Casa Madera's salads, like the rest of its menu, involve a selection of cosmopolitan ingredients combined in imaginative ways. Meant to mimic the mountains and canyons of Arizona (home to Noble 33 corporate executive chef, A.J. McCloud), the Beet + Jicama salad combines citrus-marinated, roasted beets with jicama, shallot, whipped goat's cheese and caramelized walnuts.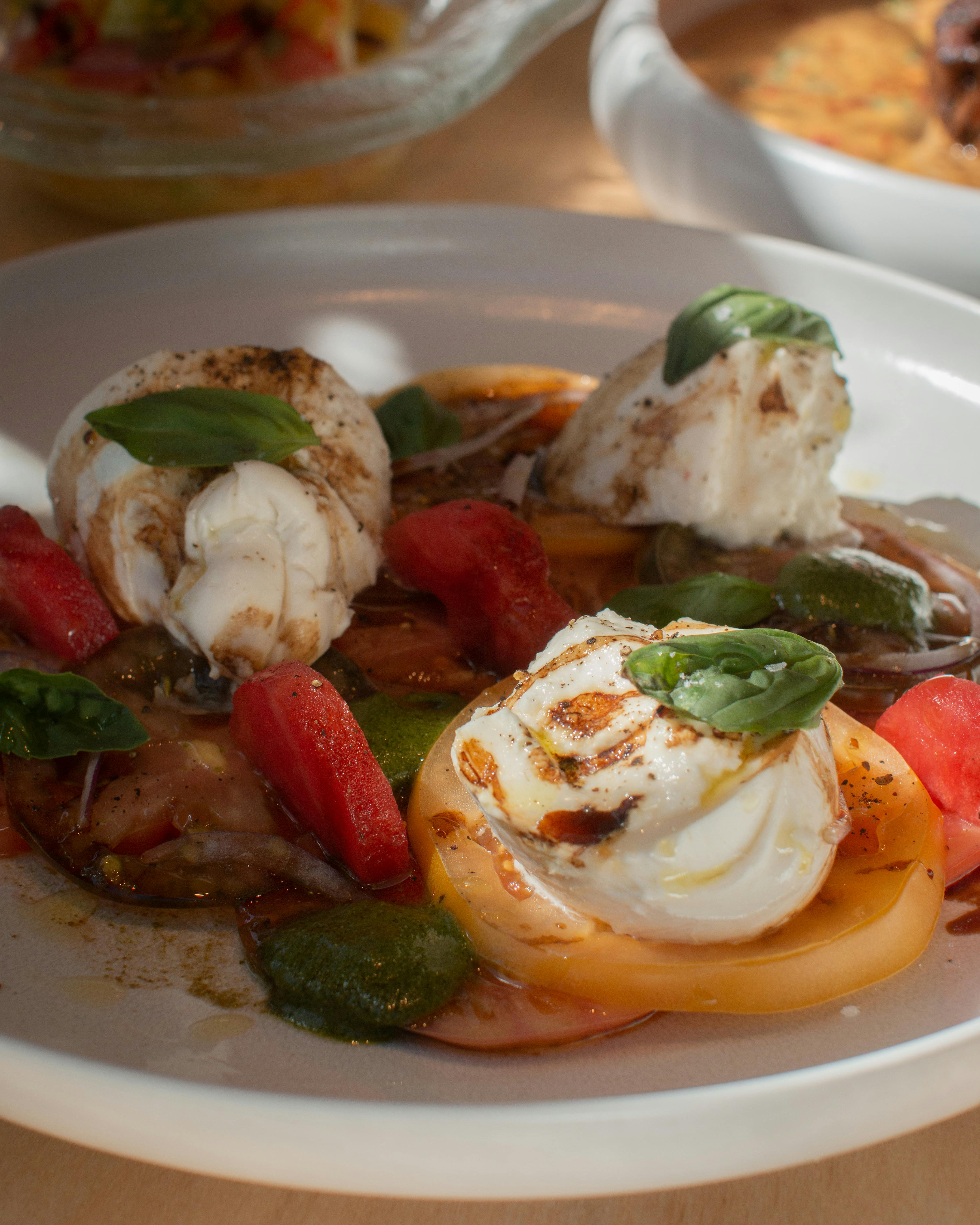 Heirloom Tomato salad, often an out-of-season bore, here is upgraded splendidly with watermelon, cilantro pesto, and black truffle burrata. Gorgeously fragrant, with a puckery, herbal punch, this salad is a creamy, fresh dream.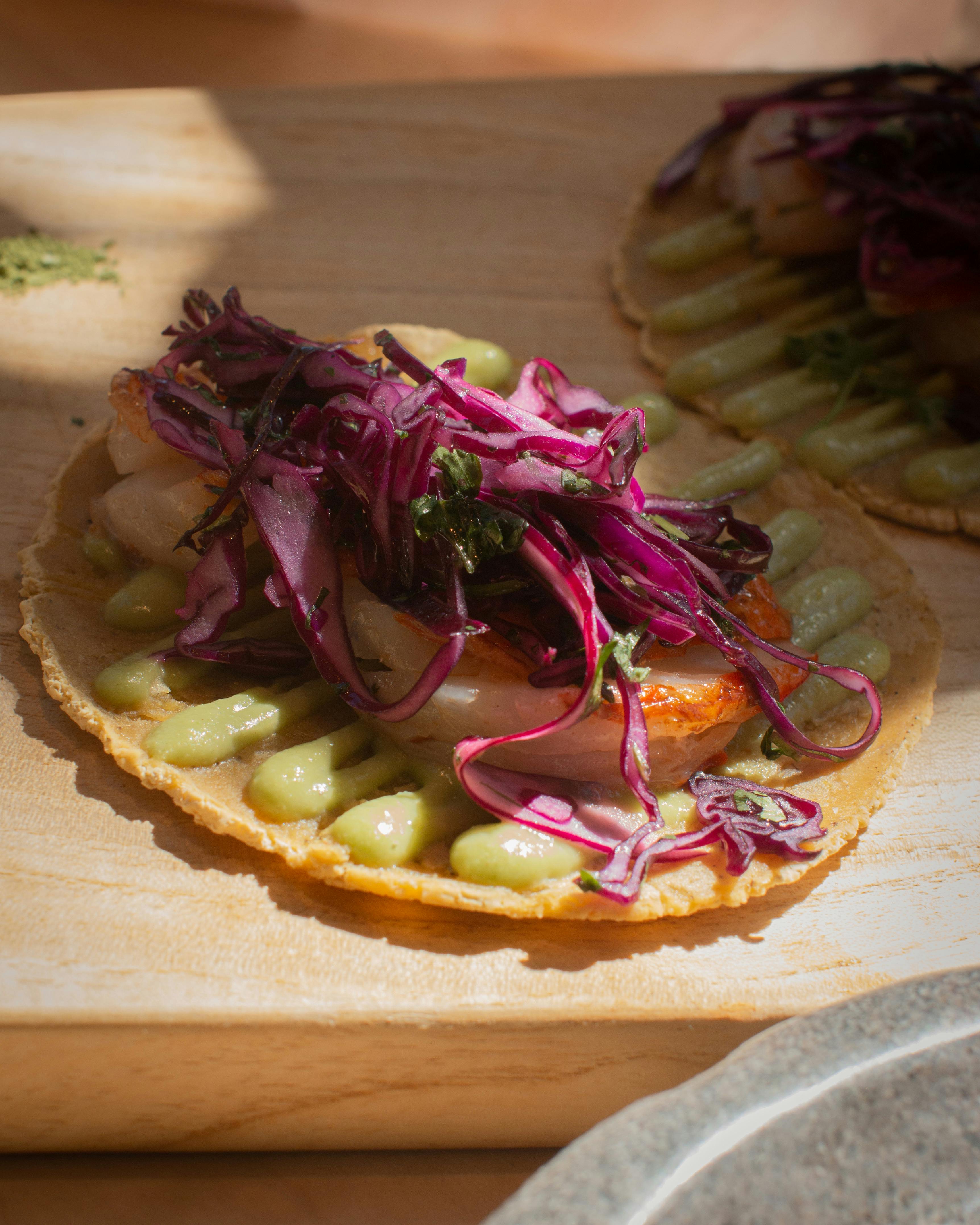 A seasonal, rotating menu of tacos, sure to thrill the King West crowd, currently includes handheld delights built on Maizal tortillas, then filled with everything from wagyu beef to wild mushrooms with a Caribbean jerk marinade. Tiger Shrimp tacos feature marinated, wild-caught shrimp that are grilled and then served alongside purple cabbage slaw spiked with jalapeño and avocado tomatillo salsa. Inspired by duck a l'orange, Duck Carnitas tacos are a city first. With duck confit infused with orange peel, deeply caramelized onion sauce, garlic cream and chipotle cherry salsa, this France-meets-Mexico hybrid is savoury, with a whisper of fruity sweetness. Hiding an abundance of technique under a seemingly simple guise, this is a taco that the restaurant may have to permanently keep on the menu.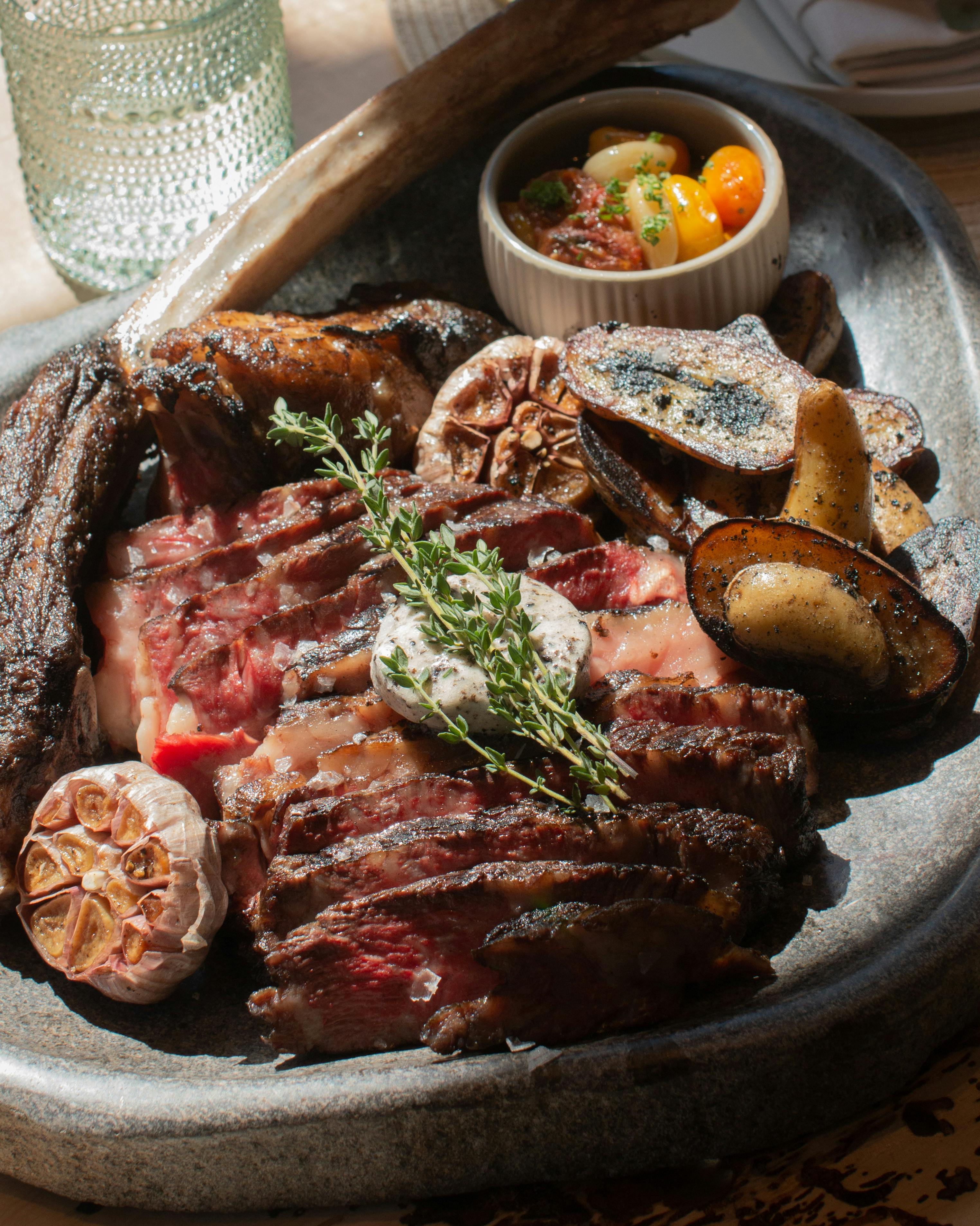 From simple, though notable, Pollo Asado to a 32-ounce, bone-in Casa Tomahawk served with tomato and potato confit, then crowned with black truffle and roasted garlic butter, mains cater to every taste. On the lighter side, the half jidori chicken is perfectly roasted, tender, and served with warm Mediterranean rice salad. Free-range and raised on an all-natural diet, jidori chickens are as flavourful as they come. Fish dishes include a Dover Sole and Pacifico Striped Bass, served with fennel citrus salad and tortillas, to inspire guests to fashion their own tacos.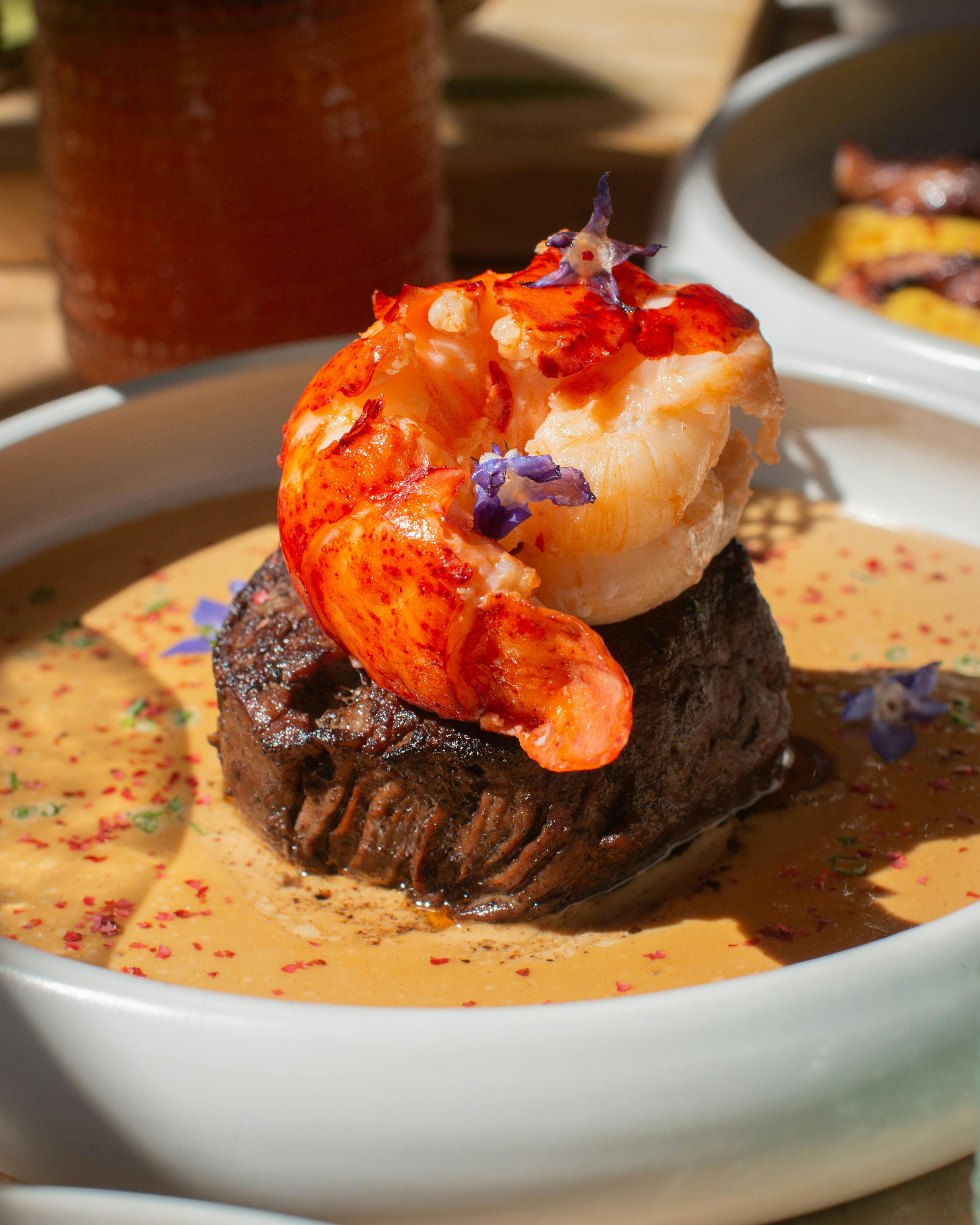 A place that takes red meat seriously, Casa Madera has five beef-centric dishes on offer. Earth + Sea is a blissful combo of prime filet and poached lobster, set atop a pool of Madeira sauce, scented with pink peppercorn and finished with cream. The Casa Tomahawk, with optional shaved black truffles, is as buttery as meat can aspire to be and is the type of lavish dish each and every celebration needs.
Citrusy, chocolatey, gooey and appropriately dramatic, pastry chef Lito Morin's creations cover the flavours we crave as dinner draws to an end. From a vegan Matcha Mango Cheesecake to the costly Cristalino, infused with Cristal Champagne and black truffle, each one is whimsical, layered, complex and, most importantly, delightfully delicious.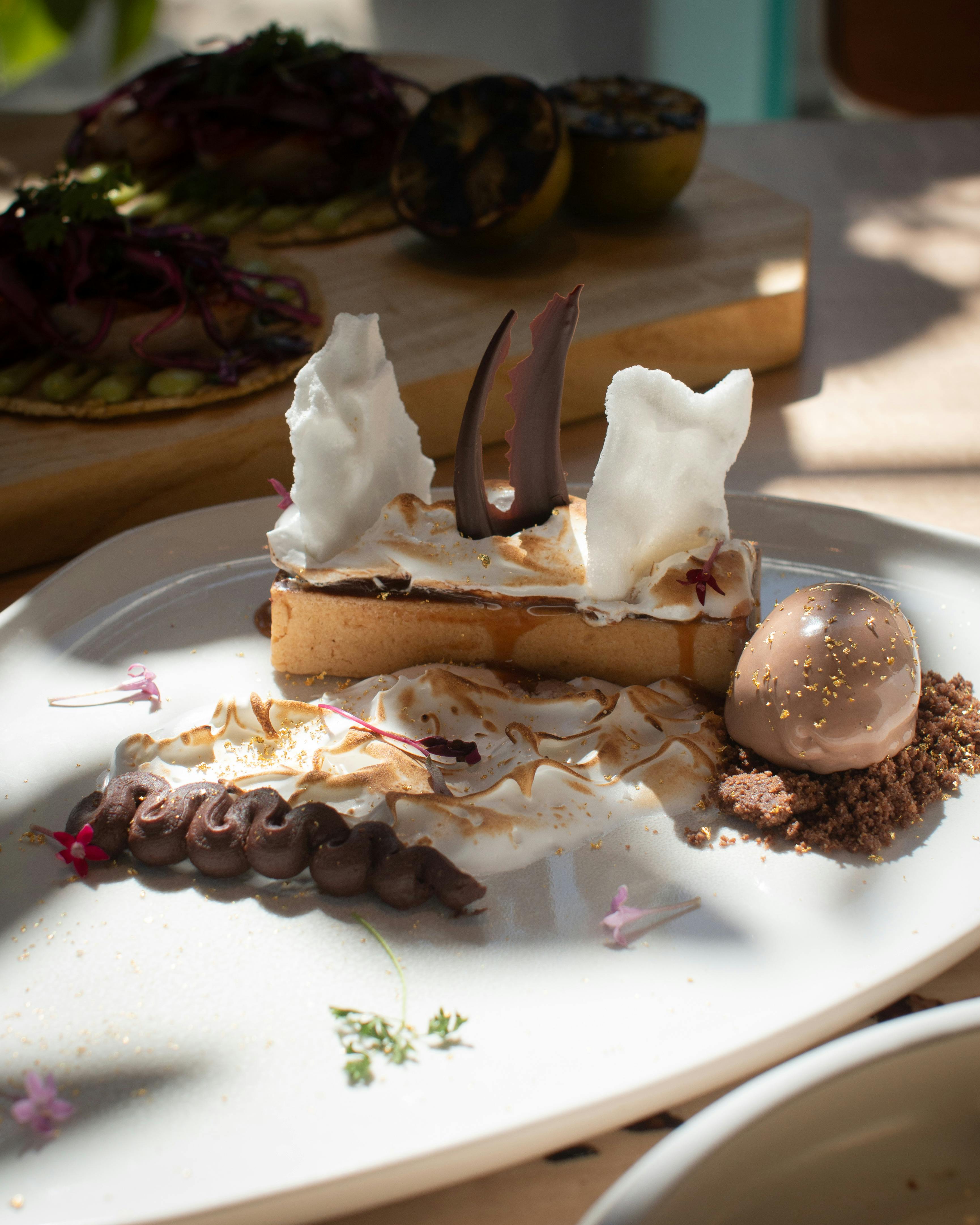 For his Salted Caramel + Chocolate Truffle, Morin sits a truffle tart on a bed of caramel, tops it with Swiss meringue and pavlova, then plates it alongside chocolate ice cream, chocolate crumble, ganache and crunchy almonds. Like a deconstructed candy bar, this has every element you want from the evening's sweetest course.
As striking in appearance as it is in flavour, Peanut Butter Mousse is destined to become a Casa Madera fave. Peanut butter snow, nuggets of honey sponge cake and honeycomb toffee surround a tender brownie bed. Resting atop, is a gilded sphere of peanut butter chocolate truffle that very nearly steals the show.
Inspired by water, air, fire, and earth, the cocktail menu, created by Noble 33 beverage director turned VP of operations, Charity Johnston, ranges from refreshing and light to fiery (literally), savoury and sweet. As with the food, many cocktails here are finished tableside, carrying the restaurant's experience-driven ethos into the drinks realm.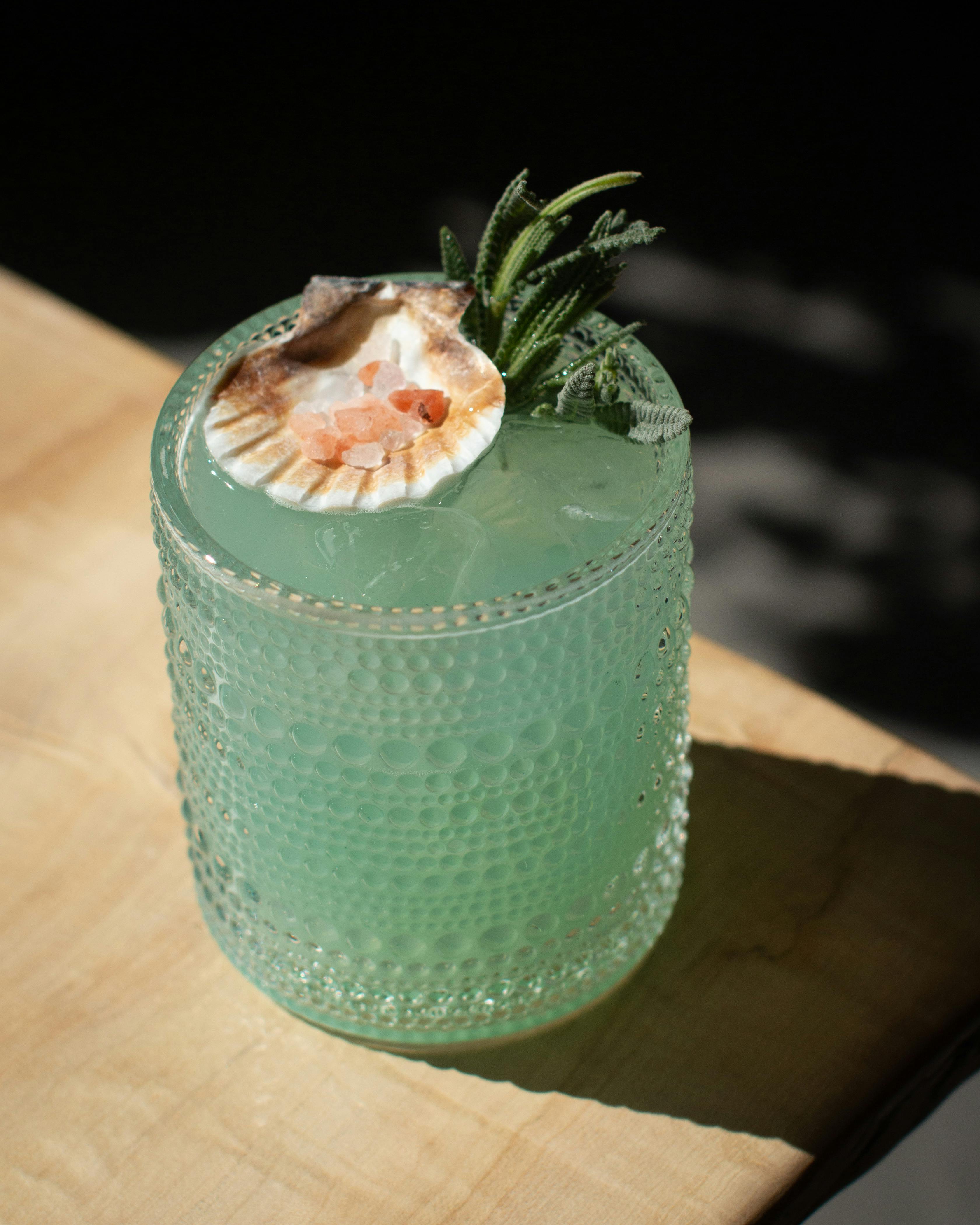 Named for the Mexican state of Quintana Roo is a light blue, water-themed drink that's a play on a margarita. This one is made of mezcal, organic blue spirulina agave, and lime. It's then accessorized with a dainty seashell holding Himalayan salt and lavender leaf, reminiscent of sea kelp, and is as refreshing as a dip in the Caribbean Sea.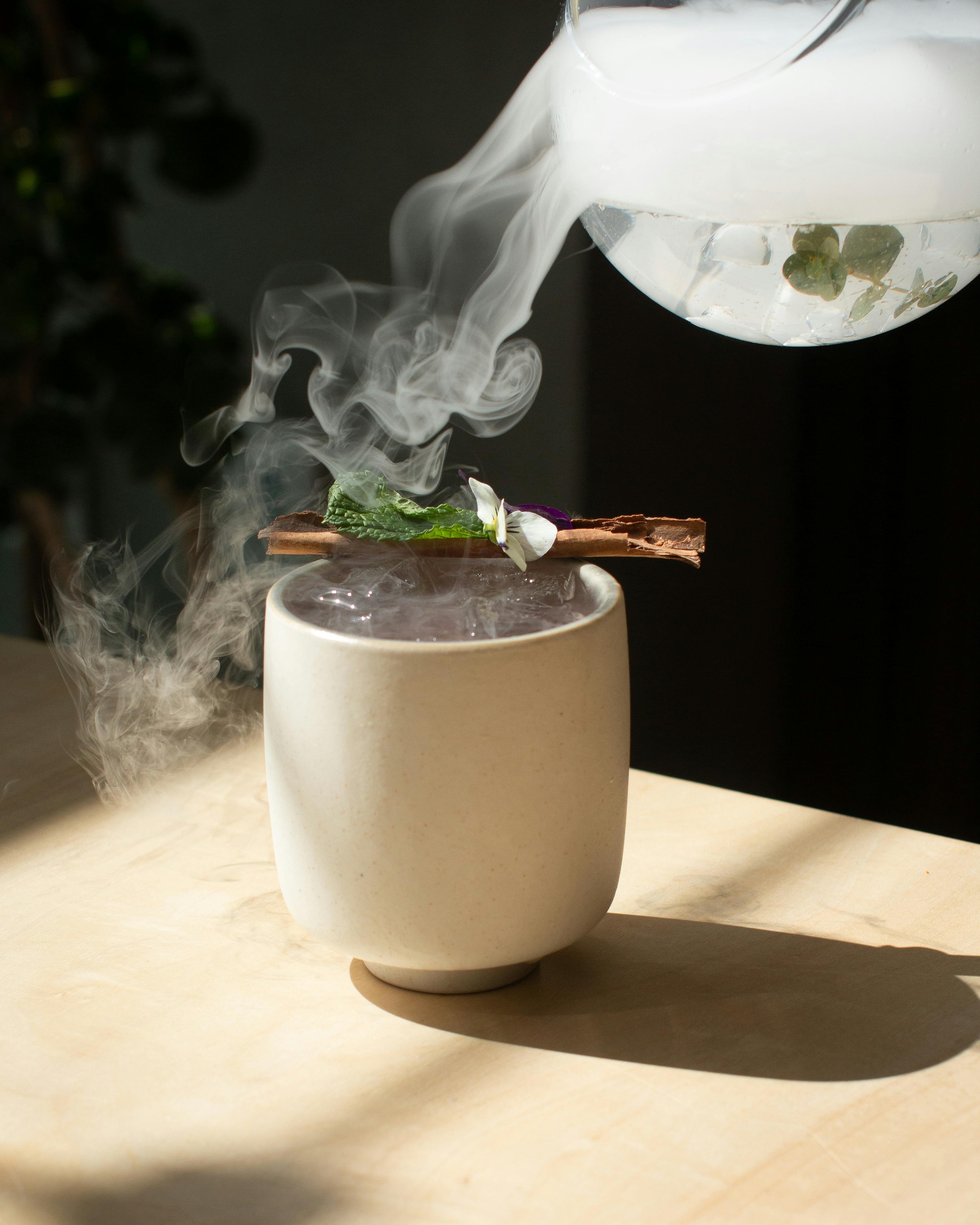 Designed for a sweltering day at the beach, the Playa Paraíso is a hydrating blend of coconut water, fresh watermelon juice, agave and lime, spiked with blanco tequila and Bénédictine. Presented under a cloud of eucalyptus and cinnamon fog, the effect is spa-like and serene.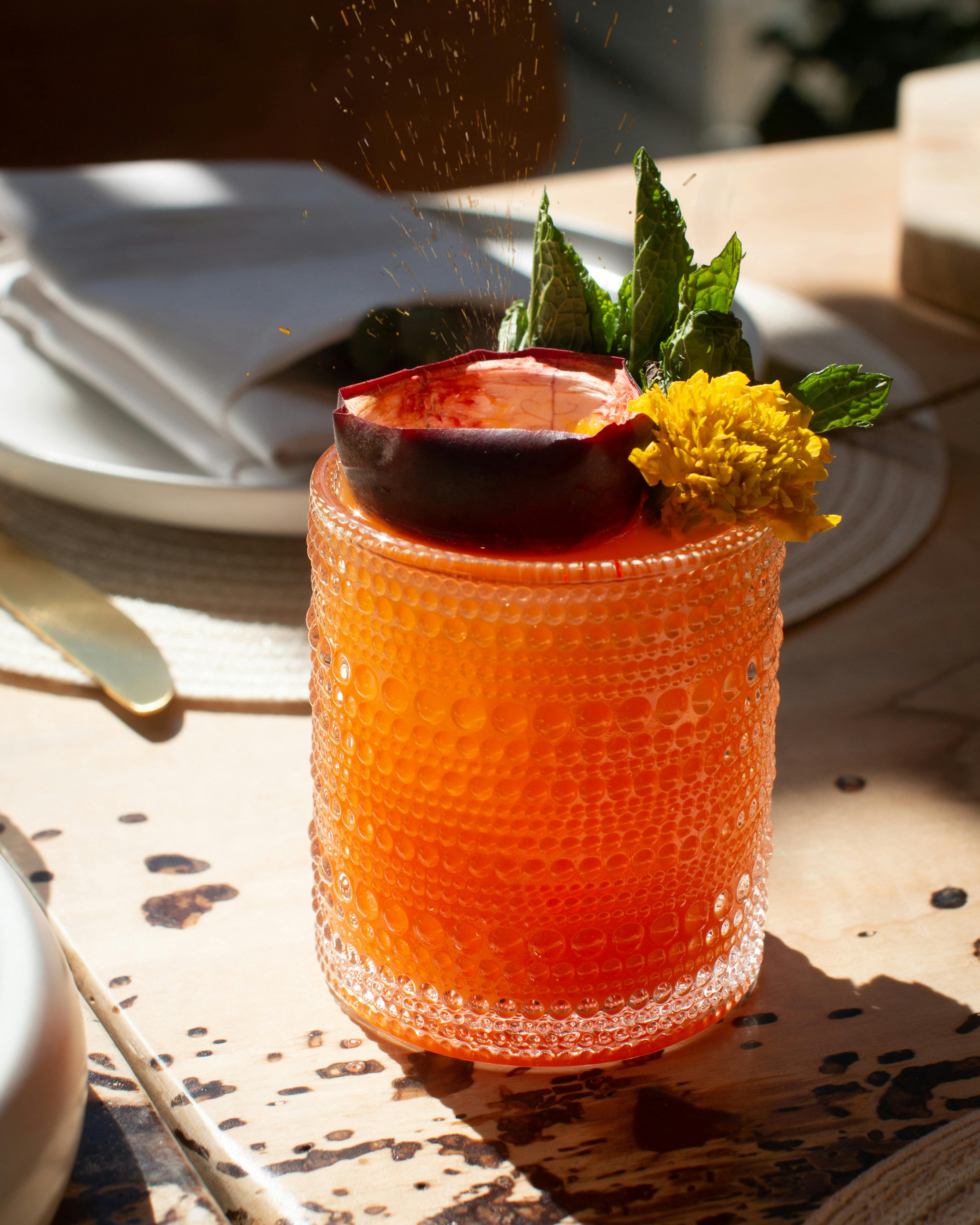 Switch gears with the Solstice, a drink with passion fruit, tri-pepper juice, Grand Marnier and tequila. Gently piquant and served ablaze with a dash of cinnamon to spark excitement, this sipper captures the languid swelter of the tropics in a single glass.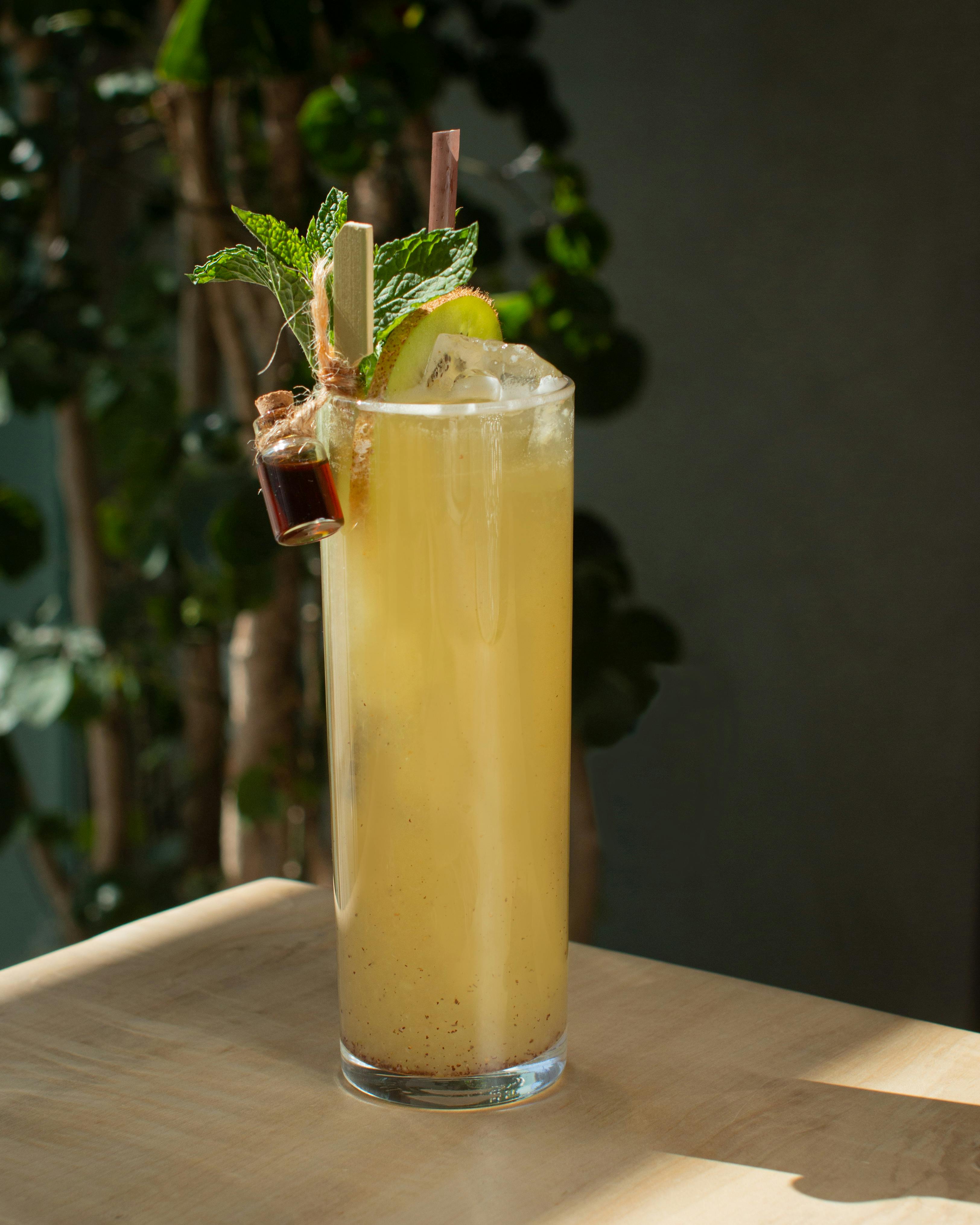 An equally-intricate menu of low ABV and zero-proof cocktails ensures teetotalers are as well taken care of as everyone else.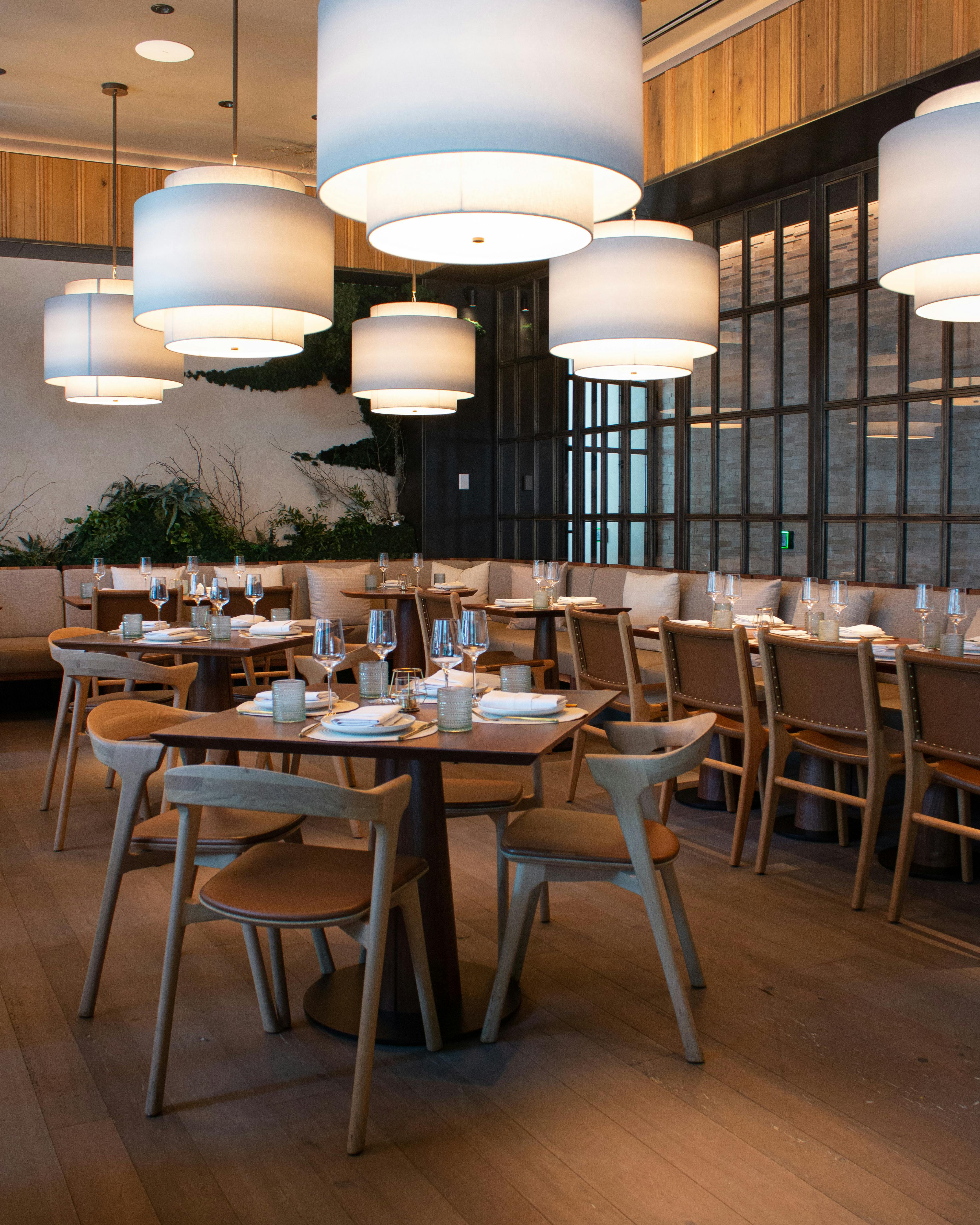 If you crave a singular experience, Casa Madera is more than ready to deliver. A feast for the senses, it's a sultry place that excites the palate and spirit through elaborate food and drink, live entertainment, and an abundance of dramatic flourishes. Surrender to Casa Madera's charms and you'll wish your mini-vacation would never end.