Photos by Paolina Loseto
Whether or not you grew up in an Italian household, it's common knowledge that a Sunday night dinner at Nonna's house would be filled with huge portions, lots of pasta, large platters, and of course, family. This is exactly what the team behind Sienna's, Roncesvalles' newest Italian-American restaurant, aims to emulate.
Owner of The Commoner Roncy and The Commoner Bar Room, Paul Campione, is thrilled to be inviting guests into his newest restaurant, where he encourages everyone to come hungry and ready to have a great night out.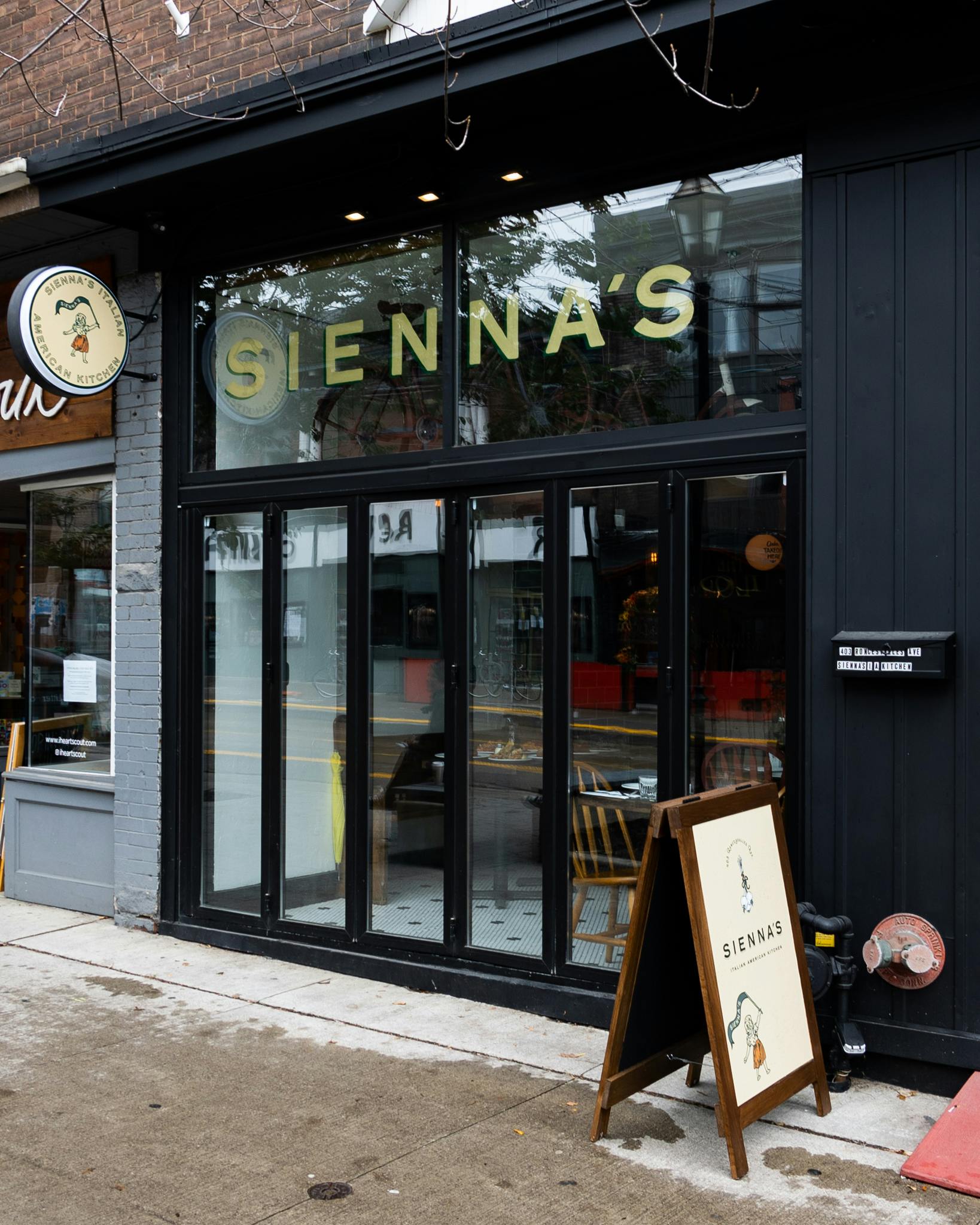 Campione has ensured that the menu at Sienna's reflects rustic Italian home-cooking, without all the fuss; it's small, simple and meant to be shared.
"That's the essence of what we wanted to do, is create a place that friends and family can come, and enjoy a big hearty meal together."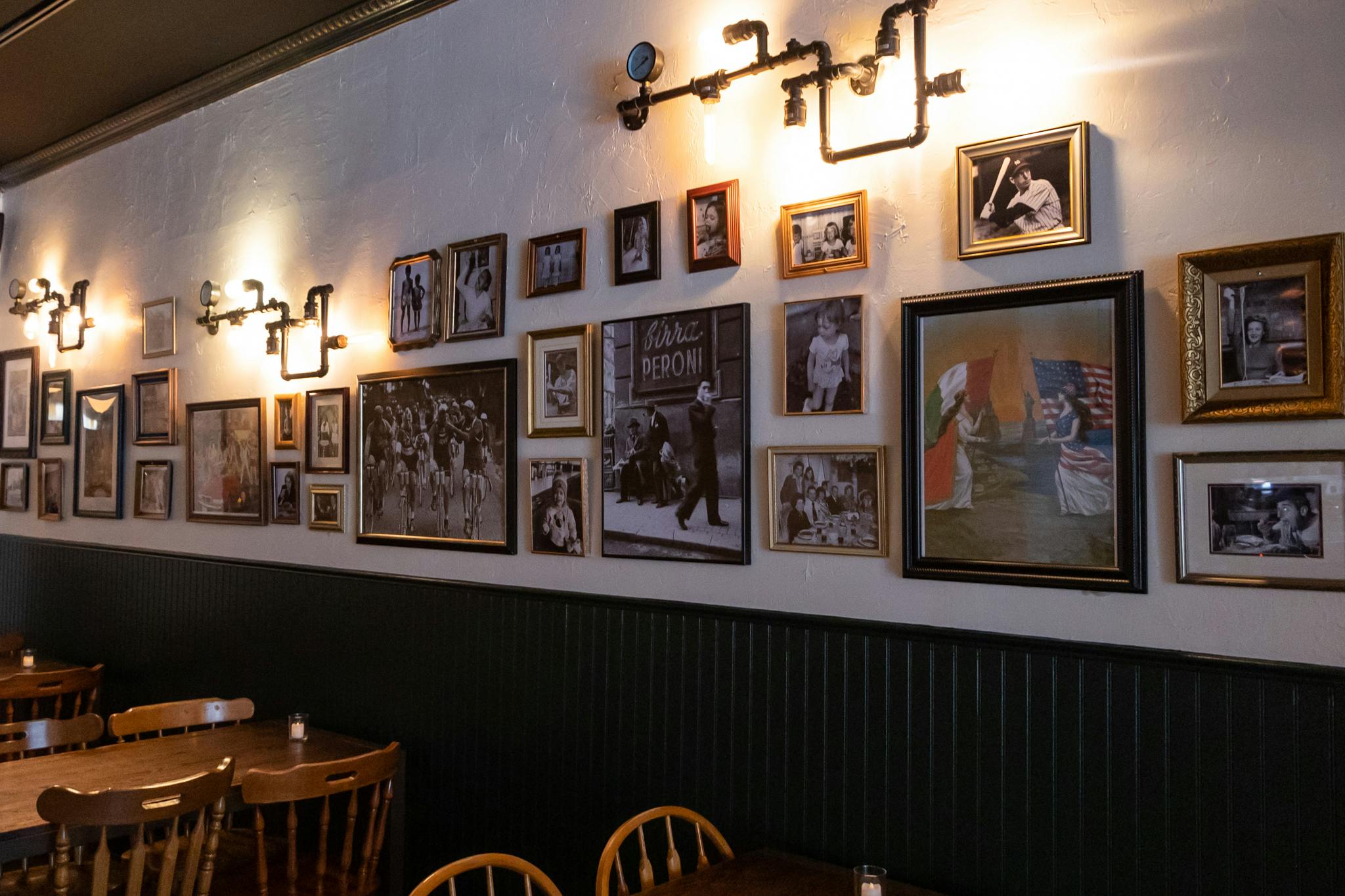 Sienna's is named after Campione's daughter, his first child, born on the same day of the The Commoner's grand opening, which of course, he missed from being at the hospital. Sienna is even featured in some of the black and white pictures that line one of the restaurant's walls.
Campione says, "This spot is an ode to family, and that's really what it's all about. That's why we wanted to open up a place like this, so families could come in, feel comfortable, and be able to make those long-lasting memories with us."
"We're not pretentious; there's nothing fancy about it. It's just good, home-cooked food and friendly service, all in a laid-back environment. If people got together in groups during COVID, they felt guilty about it, and we want to bring that feeling of togetherness back again."
The space reflects a family-oriented Italian-American restaurant, like Carmine's in New York City. He says, "Italian and American; they're two different things. When most of the Italian immigrants landed in America on Ellis Island back in the 1950s, they opened up so many places still standing now and looked the same as when they opened, with maybe a few battle wounds along the way. That's what we wanted to do with our space. Create an atmosphere that will age beautifully as time goes by."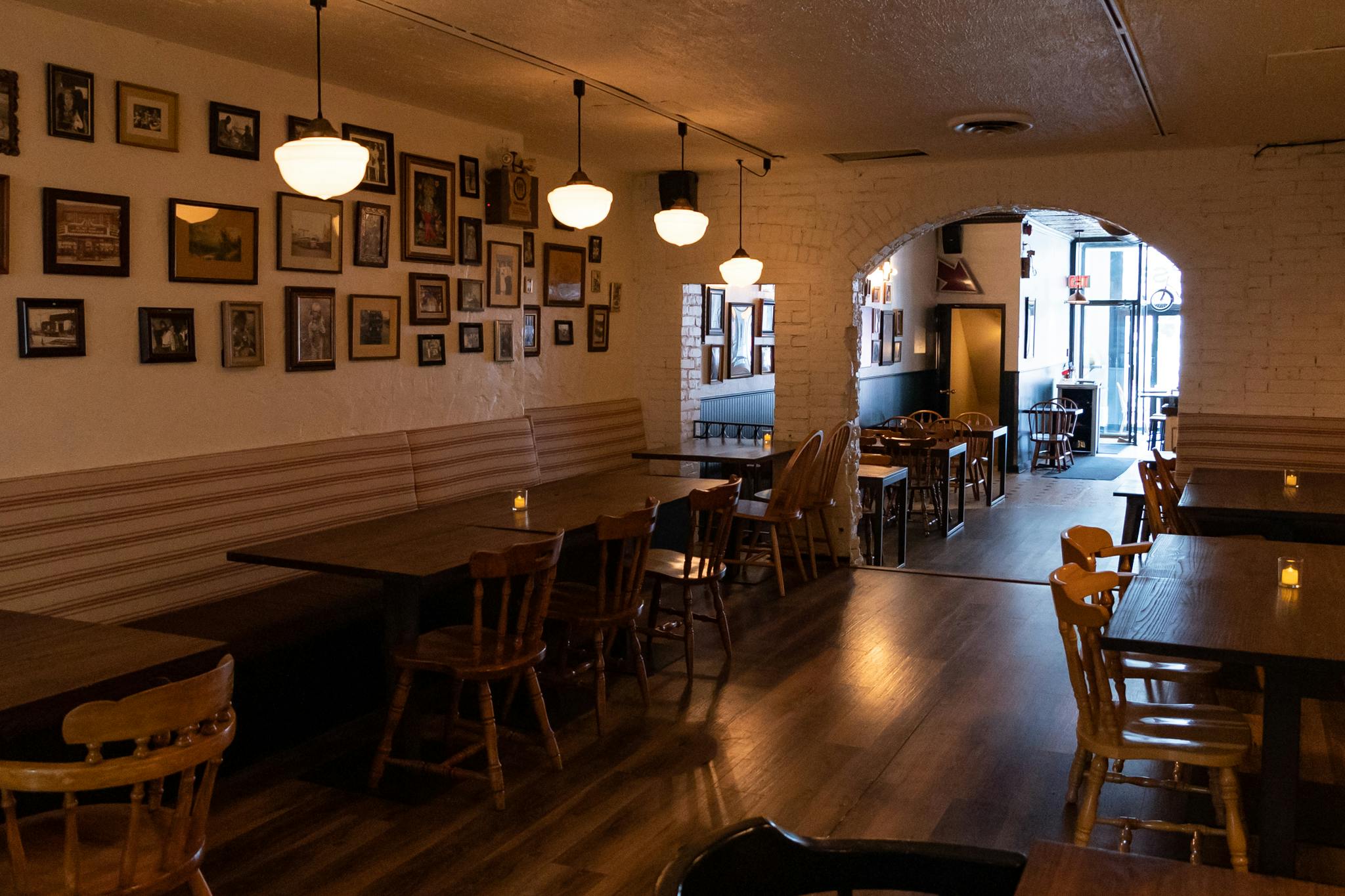 Sienna's boasts a warm and welcoming vibe, with exposed white brick archways, dark wood accents, family photos on the wall, and an amalgamation of tiny details that truly round out the space. The banquettes in the back are made with traditional kitchen cloths, and the bar is made out of what looks like white vintage door frames.
The sleek green tiling up the front walls beautifully contrasts against the white flooring, wooden barstools and bar top, and the chalkboard signs posted up behind the bar really emanate that cozy family feeling. All of the lighting and bar shelving reflect an industrial style, with chic exposed bulbs and steel accents, making the restaurant feel old and new, all at the same time. They even use hand-selected, mix-matched serving utensils to add to the rustic, Italian style.
You really can't go wrong with anything on the menu. The food is all made from scratch in the back of house, using wholesome local ingredients to create simple and delectable flavours. For lunch, on top of their regular menu, Sienna's offers a variety of submarine sandwiches, like the mortadella, the broccoli rabe and the classic meatball.
The dinner experience, however, is where it's all at. The menu is broken up into side dishes, salads and platters, which come in massive portions, and are meant to be shared between 2-3 people.
What's an Italian feast without a massive plate of garlic bread to kick things off. The bread is flaky and topped with tons of roasted garlic, blended cheese and onion. It's so good; you'll have to try and stop yourself from filling up before the mains come out.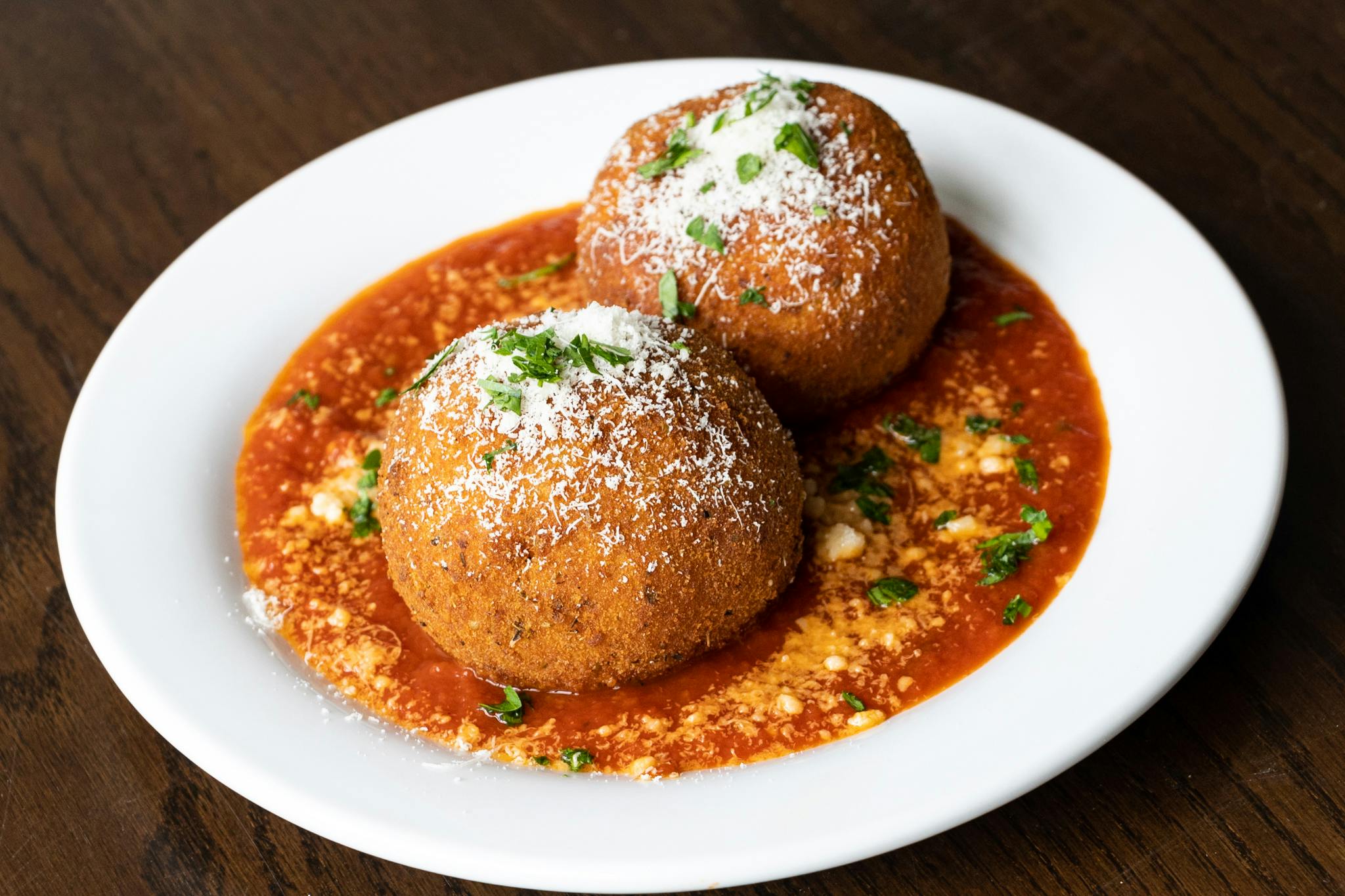 The rice balls come in pairs, sit on a bed of marinara sauce and are the size of your fist, stuffed to the brim with fresh mozzarella.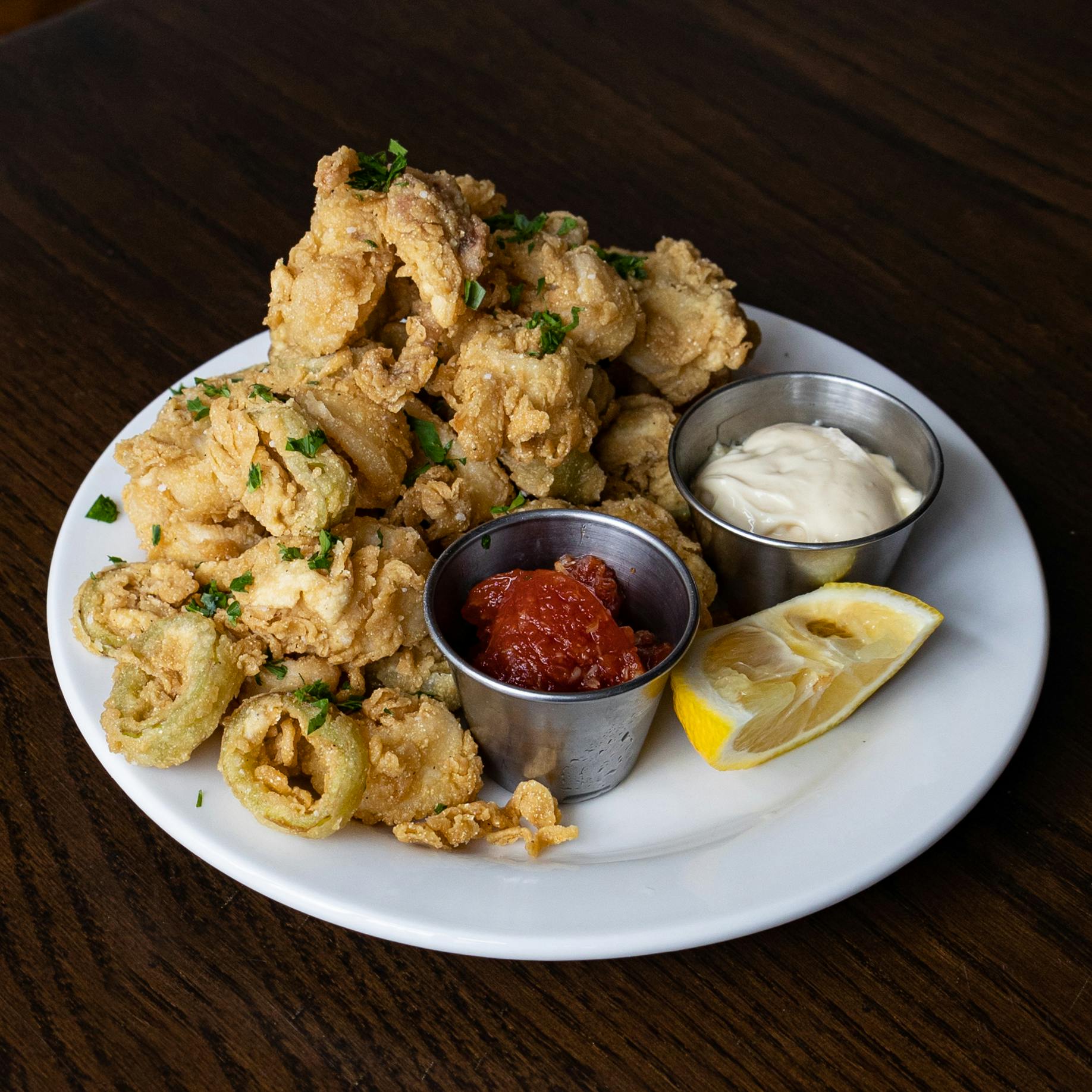 If calamari is your thing, then make sure you place an order for the table. Battered and fried with banana peppers, the calamari is piled high and comes with a side of garlic aioli and cocktail sauce for your dipping pleasure.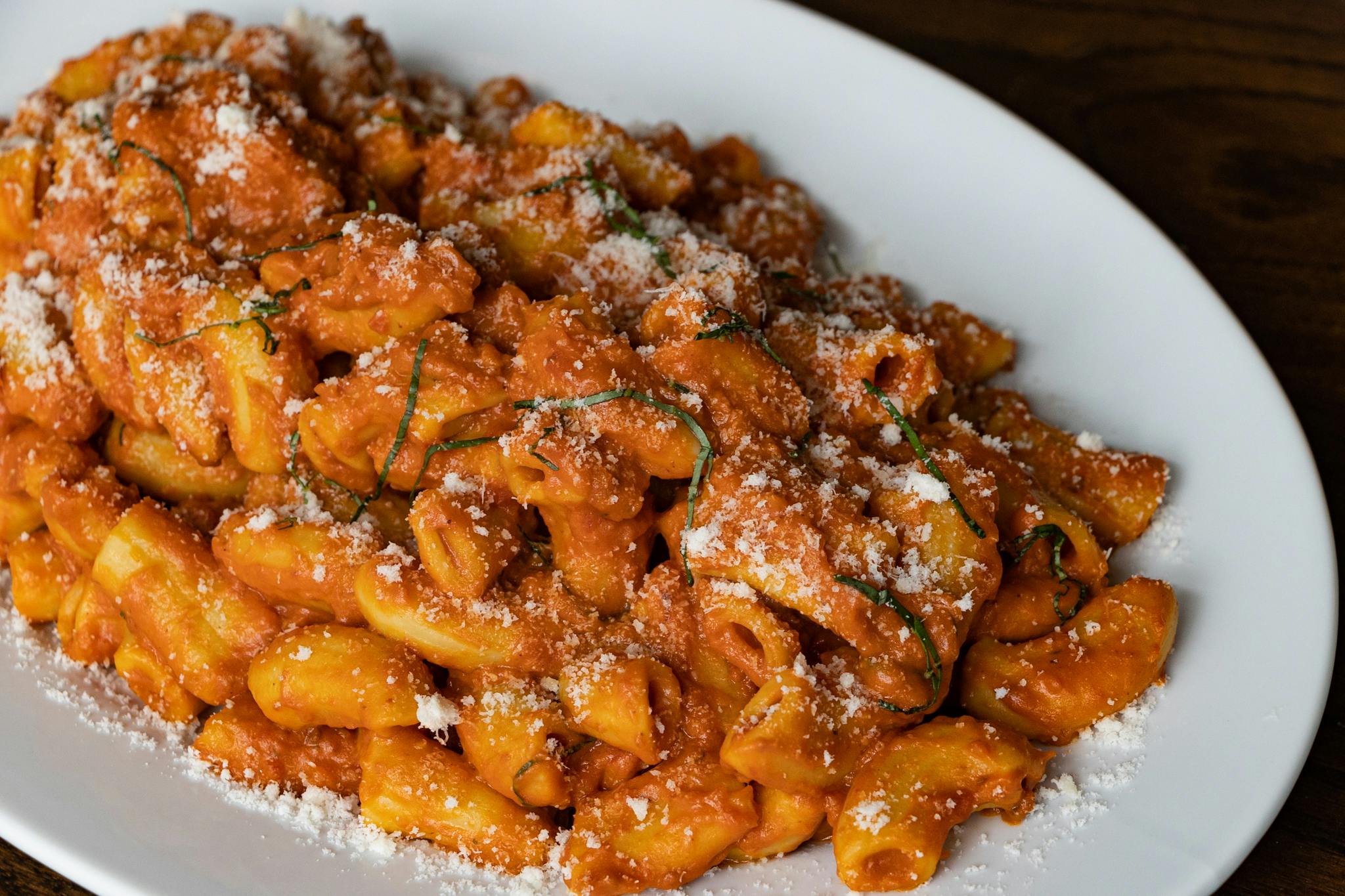 The rigatoni rosé is an absolute must-try, with noodles cooked to perfection, tossed with cream, tomato sauce, basil, and Parmesan, perfect for the whole family. Pro-tip, ask for a side of bomba to give your pasta an extra spicy kick!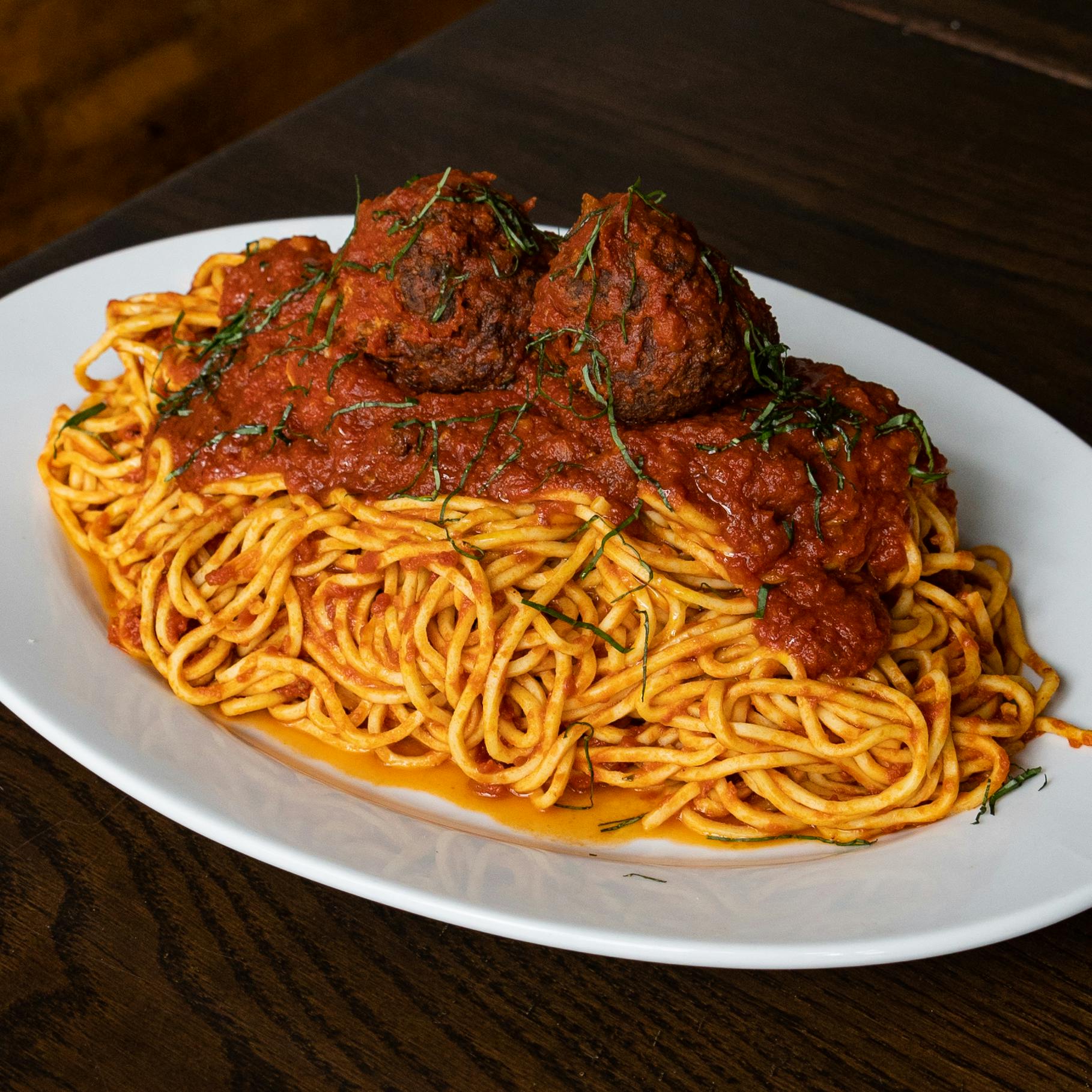 Italian-American dining comes in its purest form with its massive spaghetti platter. Tossed with basil and a clean and simple tomato sauce, there's no doubt you'll be going back to this plate to scoop yourself up some seconds. The option is also available to add on some meatballs or sausage, which is an absolute must!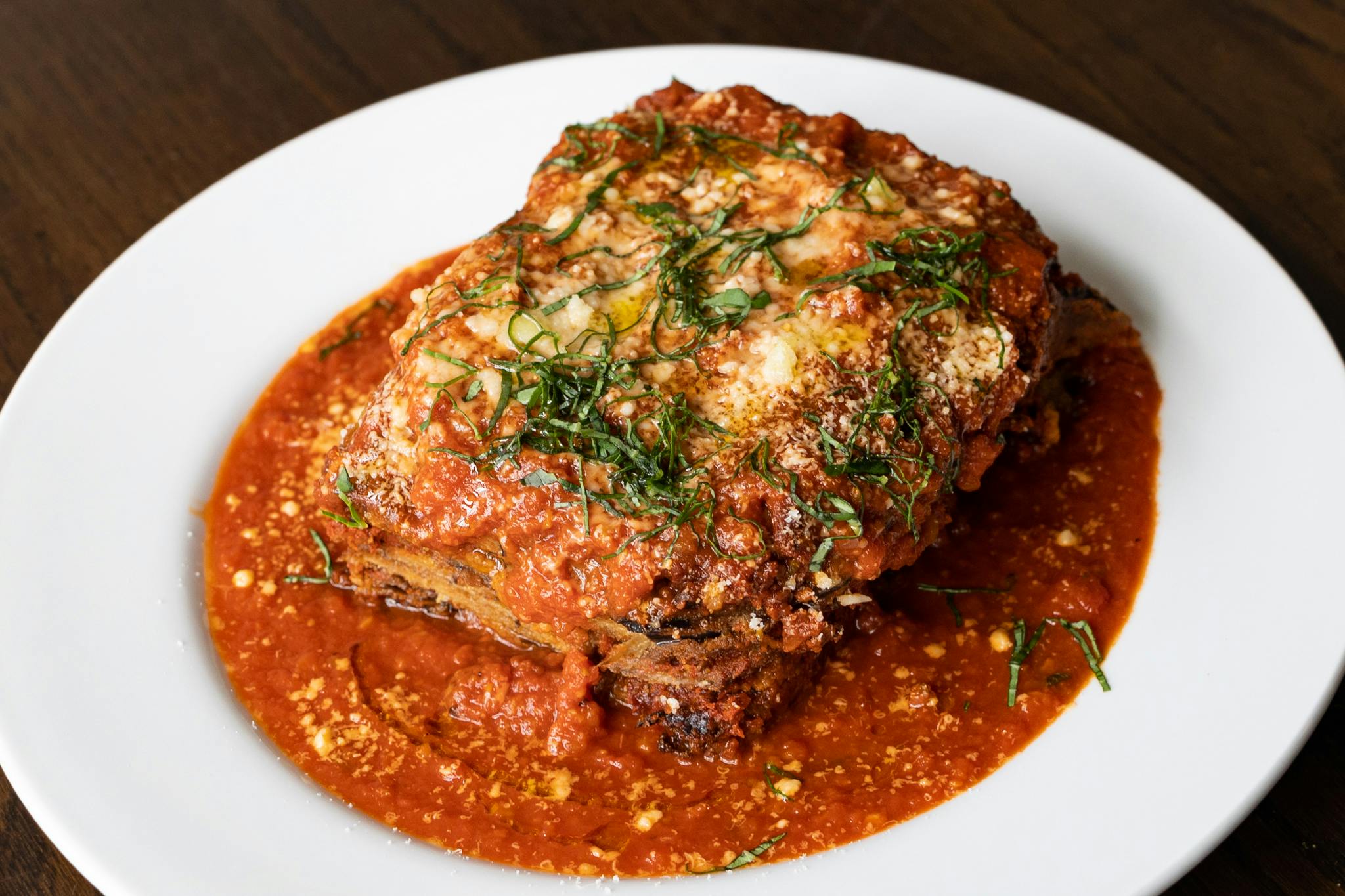 You've never had eggplant parm like this before. Layers of decadent eggplant are stacked on top of each other with mozzarella and Parmesan and sit on a bed of their famous marinara sauce.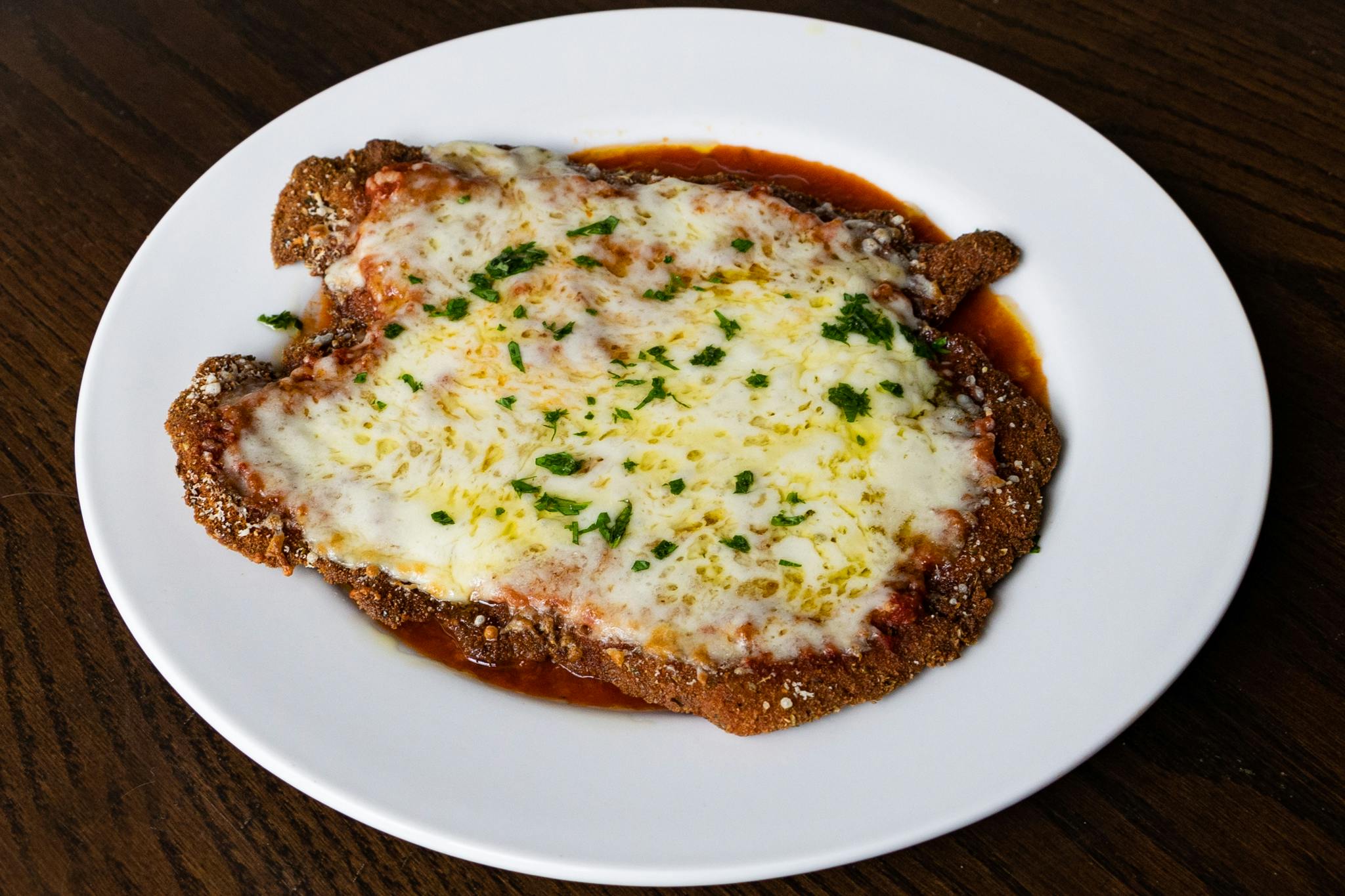 Feast your eyes on their massive chicken Parmesan, a generous portion of thinly breaded chicken, dressed with enough cheese, mozzarella and Parmesan to polish one of these bad boys off in no time.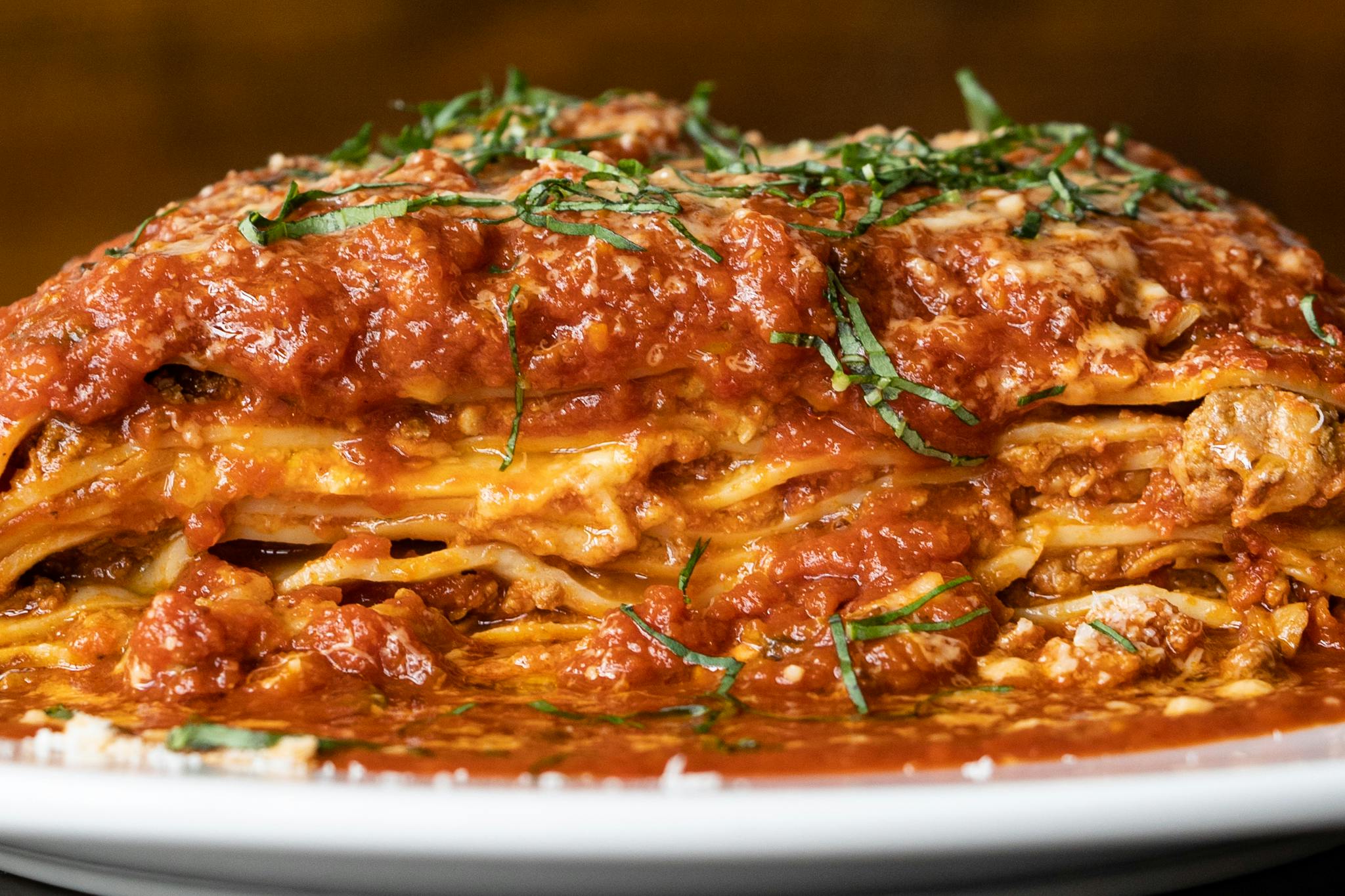 Last but certainly, not least is the three meat lasagna, beautifully handcrafted and layered with beef, pork, veal, tomato sauce, mozzarella and Parmesan.
Be sure to save room for dessert! The cannolis are baked fresh in-house, and are filled with decadent whipped ricotta and lined with crunchy chocolate chips.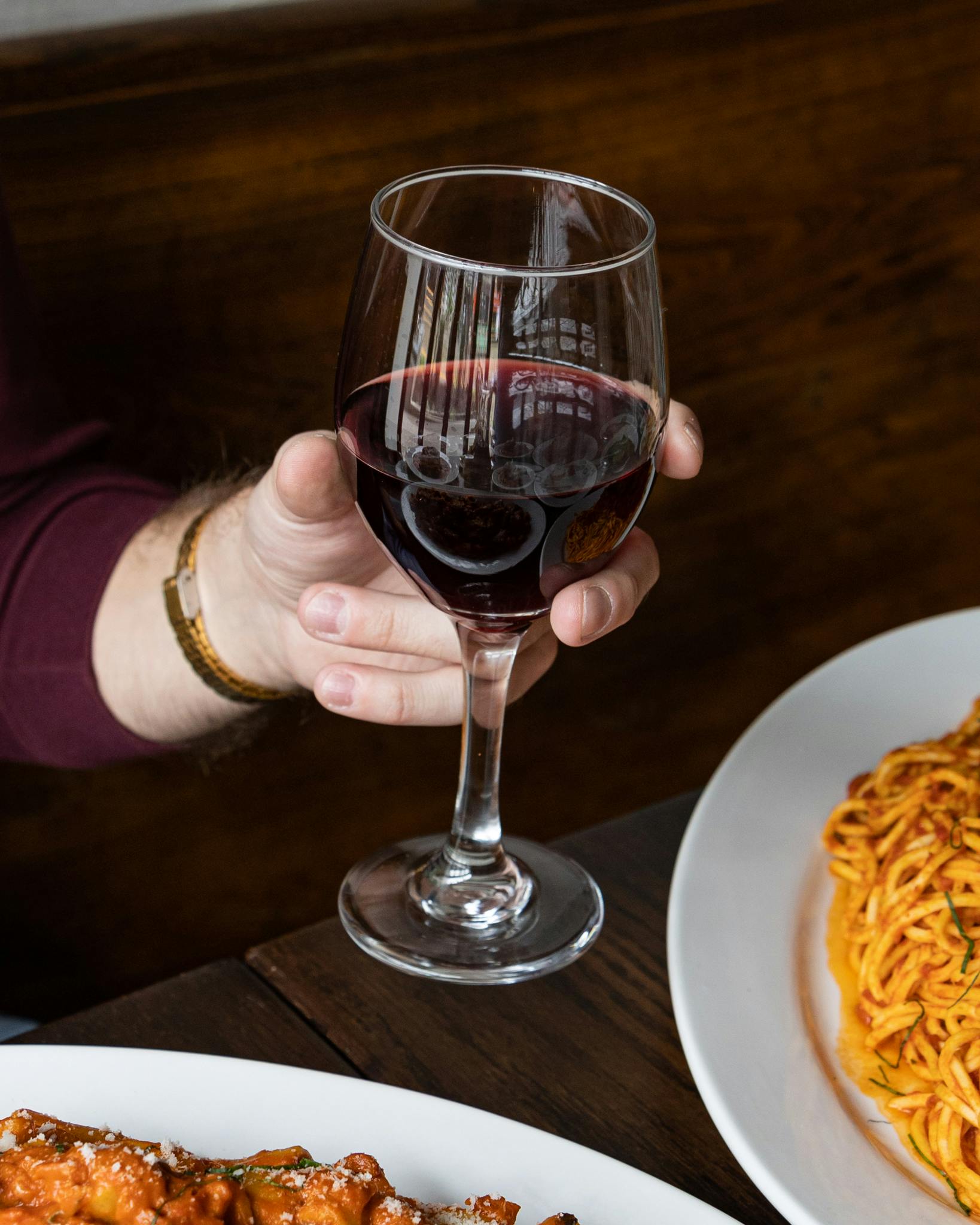 The beverage and cocktail program stays true to their simple style. A few classic whites and reds are available, along with a selection of draft and bottled beers, all sourced locally or directly from Italy.
As for cocktails, the bar team will be whipping up Aperol spritz's, Boulevardiers and signature espresso martinis.
Sienna's is located at 403 Roncesvalles Ave, and is open seven days a week 12 p.m. to 9 p.m. Sunday to Thursday, and 12 p.m. to 10 p.m. Friday and Saturday. Reservations can be made by email, over the phone or on OpenTable.