To restaurateur Cosimo Mammoliti, "Spaccio is the perfect formula, it has a little bit of everything." Still, Spaccio's second, west-end location came about out of necessity, according to Mammoliti, who always wanted a commissary for his business, but not necessarily two. "Quickly, I grew out of Sackville," he admits, explaining that demand for the company's pizzas, pastas, desserts, and more soon overwhelmed the original Spaccio location. What started with the first Terroni restaurant on Queen Street in 1992, has blossomed into one of the city's most respected and far-reaching purveyors of authentic Italian comfort food. The company comprises six restaurants (including one in West Hollywood), two Sud Forno bakeries, Stock T.C., an Italian food delivery service called Porta, Spaccio East, on Sackville Street, and now, Spaccio West. Smaller than the Spaccio on Sackville Street, the new location functions in a similar way. It offers customers a place for all-day dining where they can simultaneously replenish their stock of fresh and imported Italian goodies, and wine. It also acts as a production space, pumping out all manner of Terroni staples, for use across the restaurants and to help customers eat well, even at home. Simply put, "it's one commissary under two roofs," explains Mammoliti. Now open on Sterling Road, the new Spaccio is a welcome addition to Toronto's west end.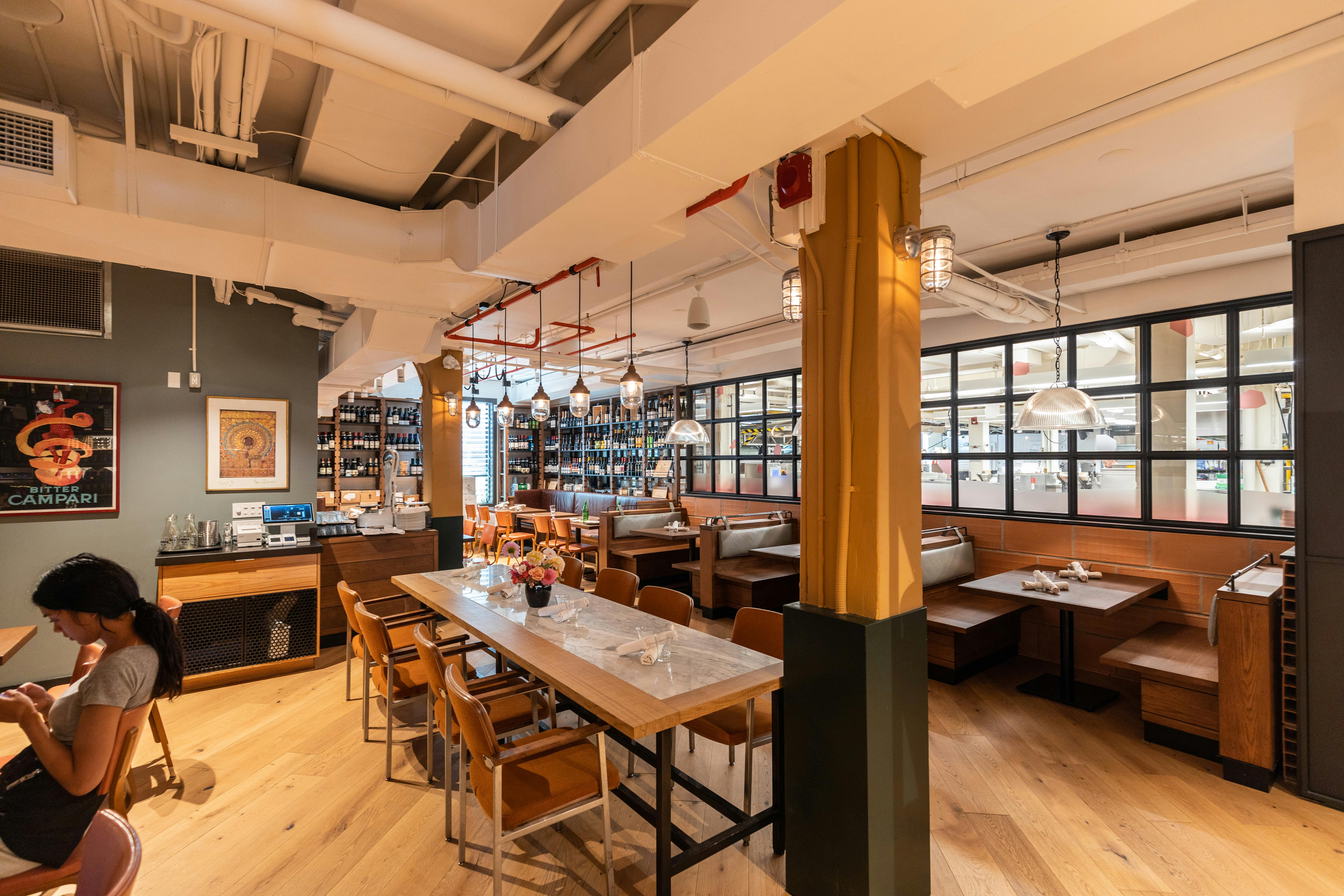 At more than 8000-square-feet, Spaccio West offers plenty of room for a kitchen brimming with cooks, as well as retail and dining spaces. The building appealed, says Mammoliti, as it has "better bones for the restaurant and store component," than the original Spaccio, which means "shop" in Italian. Originally an old factory, the Sterling site combines a large kitchen, with three sections for in-house dining. "It's over 100 seats, with nice little areas. It's really cute, and warm," says Mammoliti. "We found these beautiful old industrial floors and brought them back to life. It has brick walls." Envisioned by Mammoliti go-to Ralph Giannone, of Giannone Petricone Architects, the space was finished by Commute Design Studio, and Terroni graphic designer, Andrea Di Rosa. "I wanted this place not to be super designed," says Mammoliti. "I wanted it old-school, like when I opened Queen Street." With pops of colour, wood beams, exposed pipes, and industrial light fixtures, Spaccio West is a stylish amalgam of the signature Terroni look and the spot's foundations as a factory.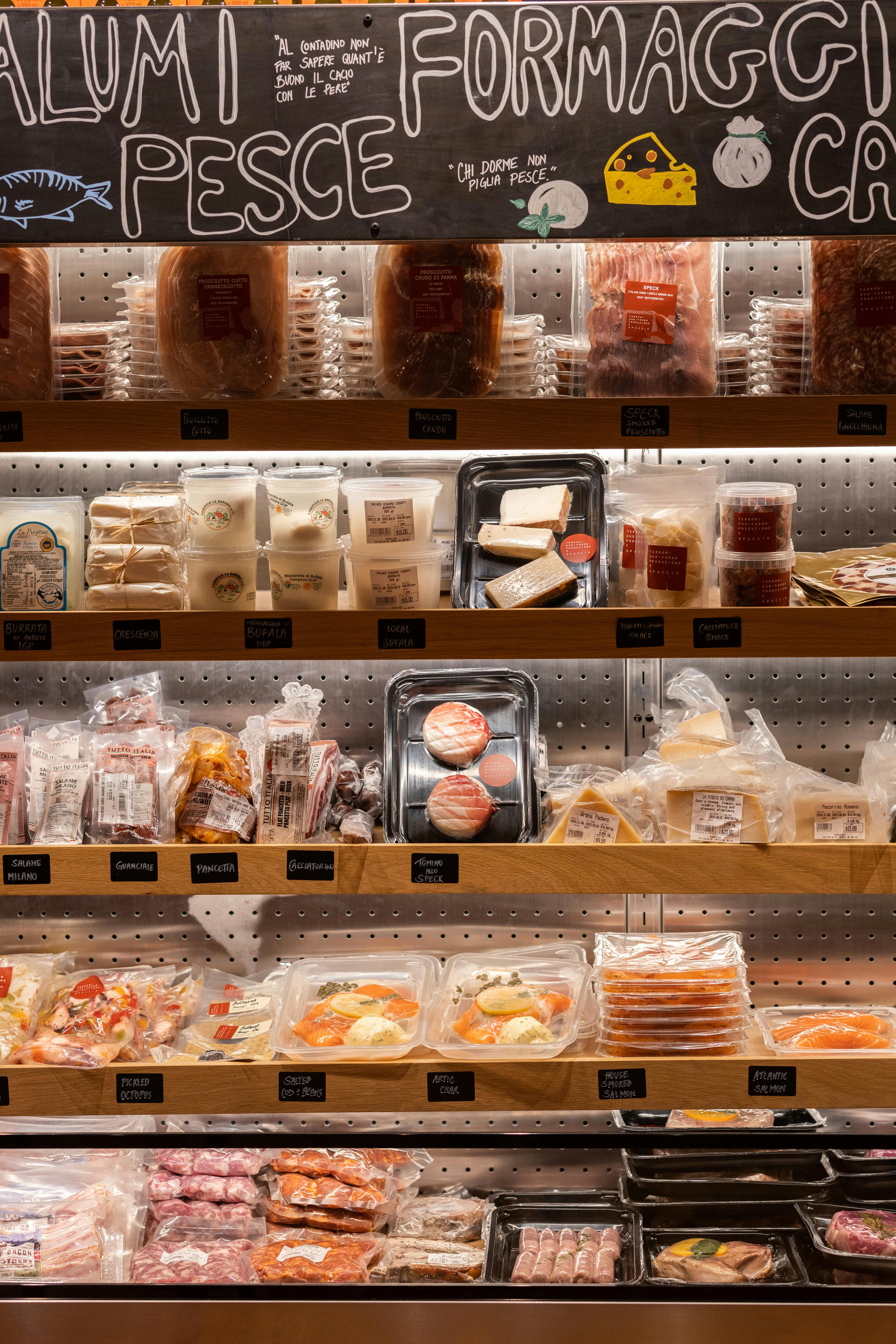 Inside, Spaccio West welcomes guests with walls and shelves lined with all manner of pantry staples. Tools for perfect pasta making share space with fresh eggs, risotto kits, jarred sauces, salumi, cheeses, and more. Essential HMR meals -- from lasagnas, and cutlets to pizzas -- fill refrigerated cases and freezers.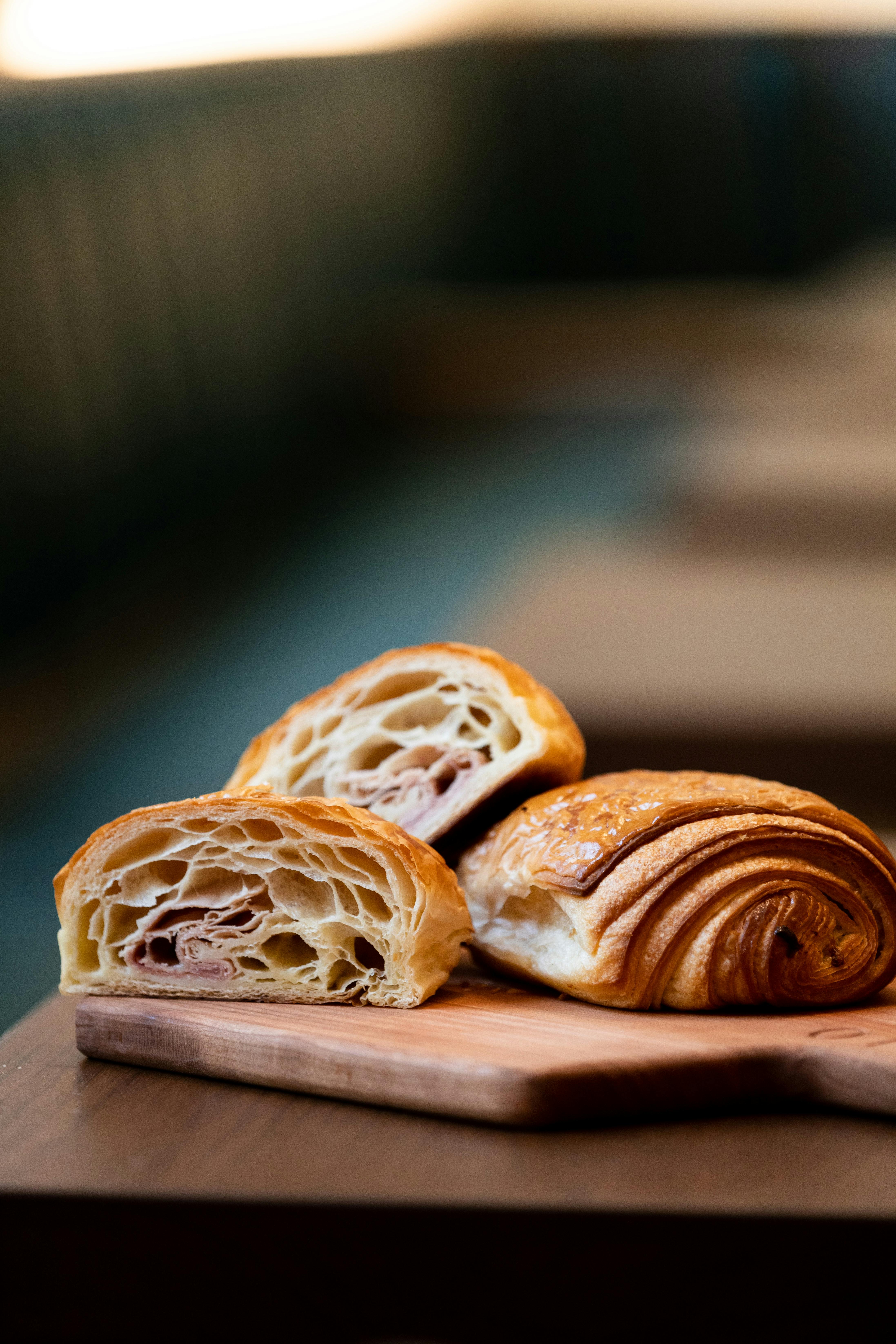 Open seven days a week, Spaccio offers sustenance and comfort throughout the day, and at any price point. Early in the day at the caffè, guests can enjoy oven-fresh pastries alongside billowy cappuccinos and bracing shots of espresso. Hand-made bomboloni, with pastry cream or Nutella, vie for attention with piles of buttery cornetti, in raspberry, chocolate, frangipane, and more. Grab-and-go options guarantee an upgrade to lunch, whether enjoyed at Spaccio's high-top tables, at home or in the office. There's a range of panini, bursting with Caprese ingredients, ham and hard-boiled egg, or a classic blend of prosciutto, mozzarella, tomato and basil, alongside assorted slices of strata Romana pizza.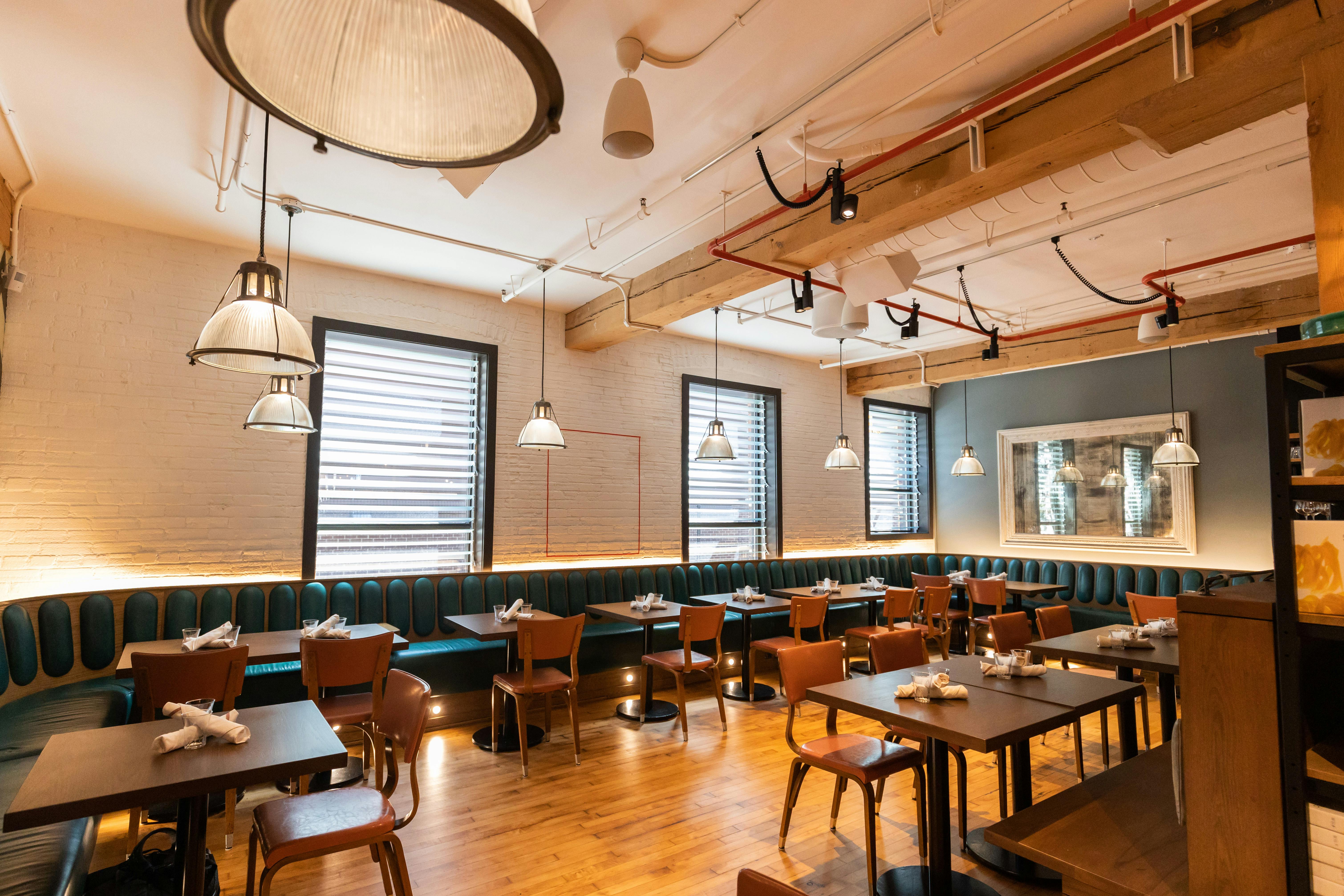 For guests wanting a more complete meal, Spaccio has two dining areas, plus a seasonal patio, where full menus are on offer. Food here, says Mammoliti, is the same type of "traditional and authentic Italian food that we've been making for 30 years." As such, menus are similar to those found at Terroni restaurants. "You'll see a lot of the heavy-hitters. You'll see new dishes, but the main dishes that are very familiar and the most popular at Terroni, you'll probably see at Spaccio," he adds. Funghi assoluti, calamari fritti, tagliatelle alla Bolognese, and rigatoni arcobaleno, are all present and accounted for.
A dish that coaxes mushrooms into the best possible version of themselves, funghi assoluti is a favourite among Terroni-philes. A salad that's heartier than most, this one combines bitter arugula with a pile of baked oyster mushrooms, fragrant olive oil, balsamic and a dusting of breadcrumbs and Parmesan.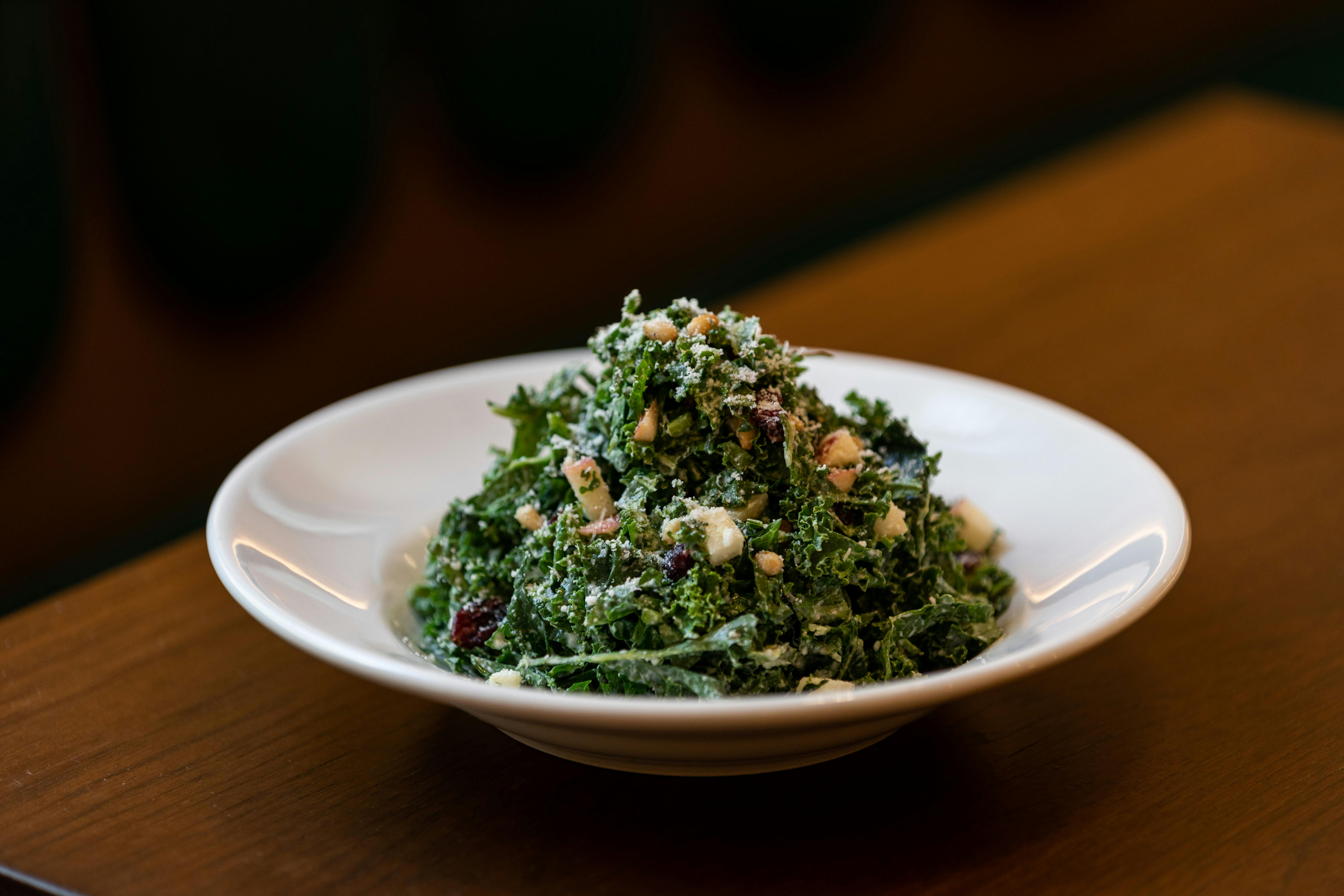 New to Spaccio, Insalata di cavolo nero matches a healthy appearance with a zingy range of flavours. With black kale, apple, cranberry, pine nuts and a yogurt dressing, each mouthful is crunchy and will help prime you for the oncoming onslaught of carbs.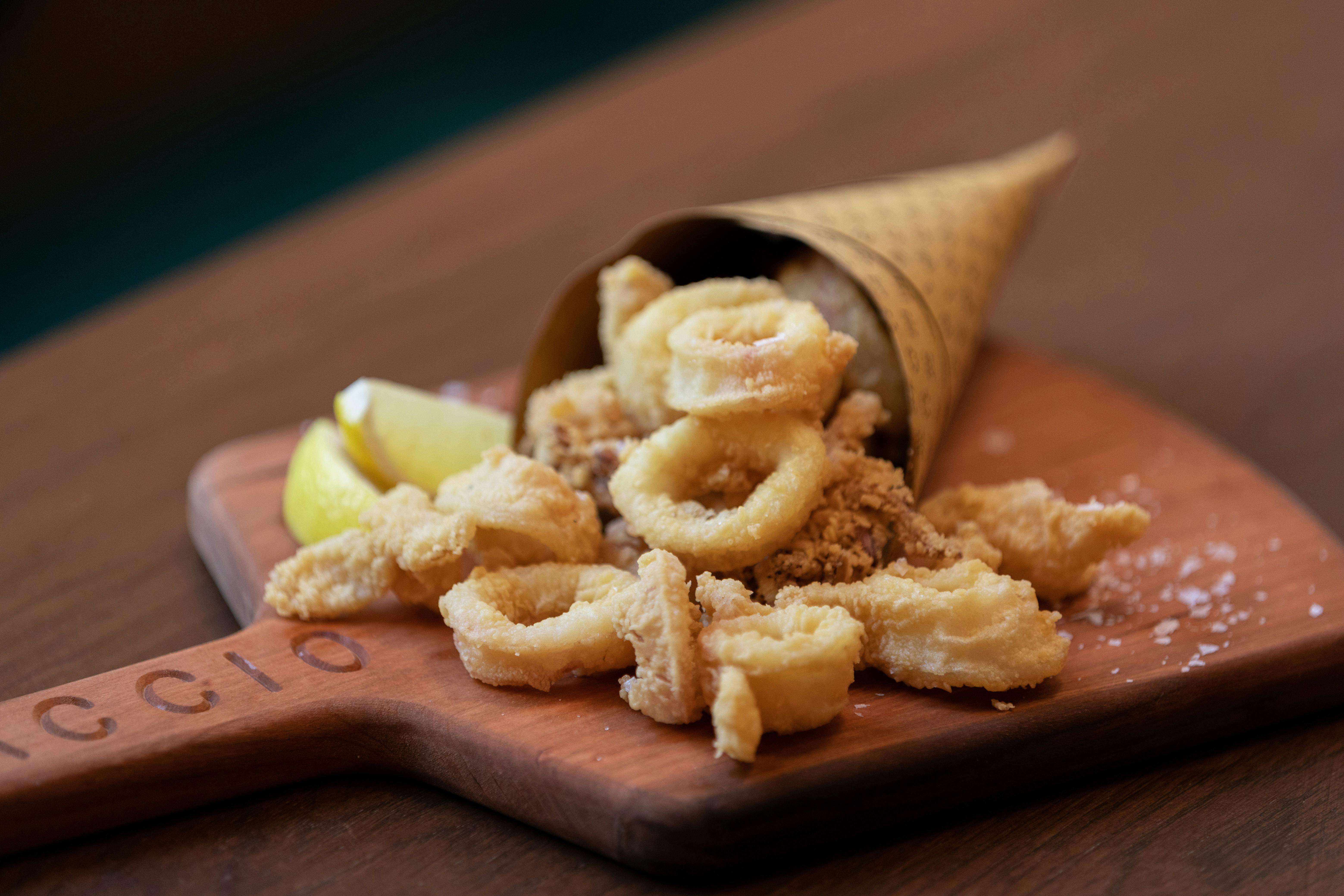 For sharing, few dishes are as popular as classic calamari fritti. Tumbling out of a paper cone, Spaccio's calamari are perfectly golden, lightly battered, and lack nothing more than a delicate spritz of acidity from the accompanying lemon wedge.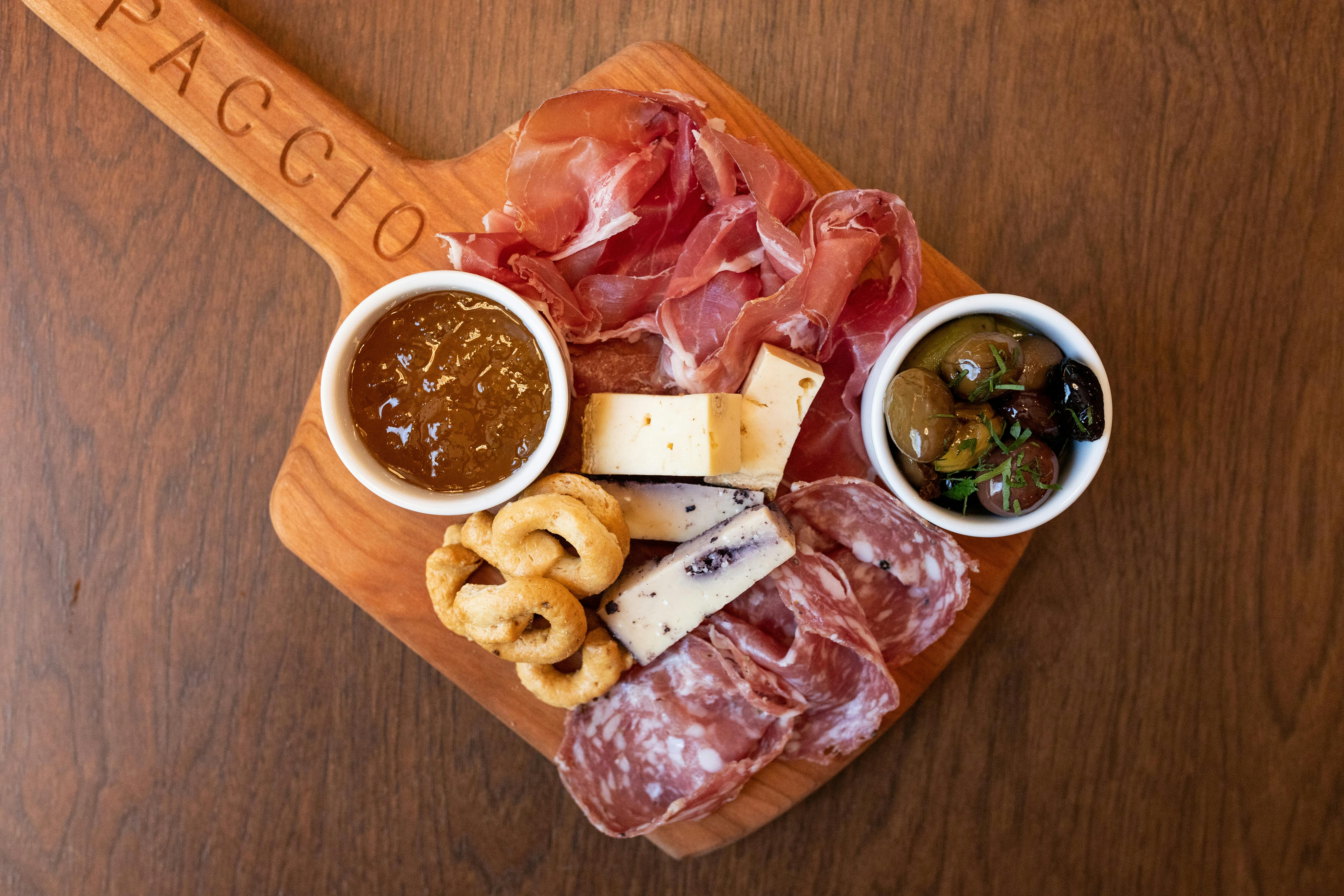 With a rotating selection of imported cured meats and cheeses, marinated olives, house-made taralli, and seasonal preserves, the tagliere mezzo e mezzo allows you to linger longer, making any outing feel like an event.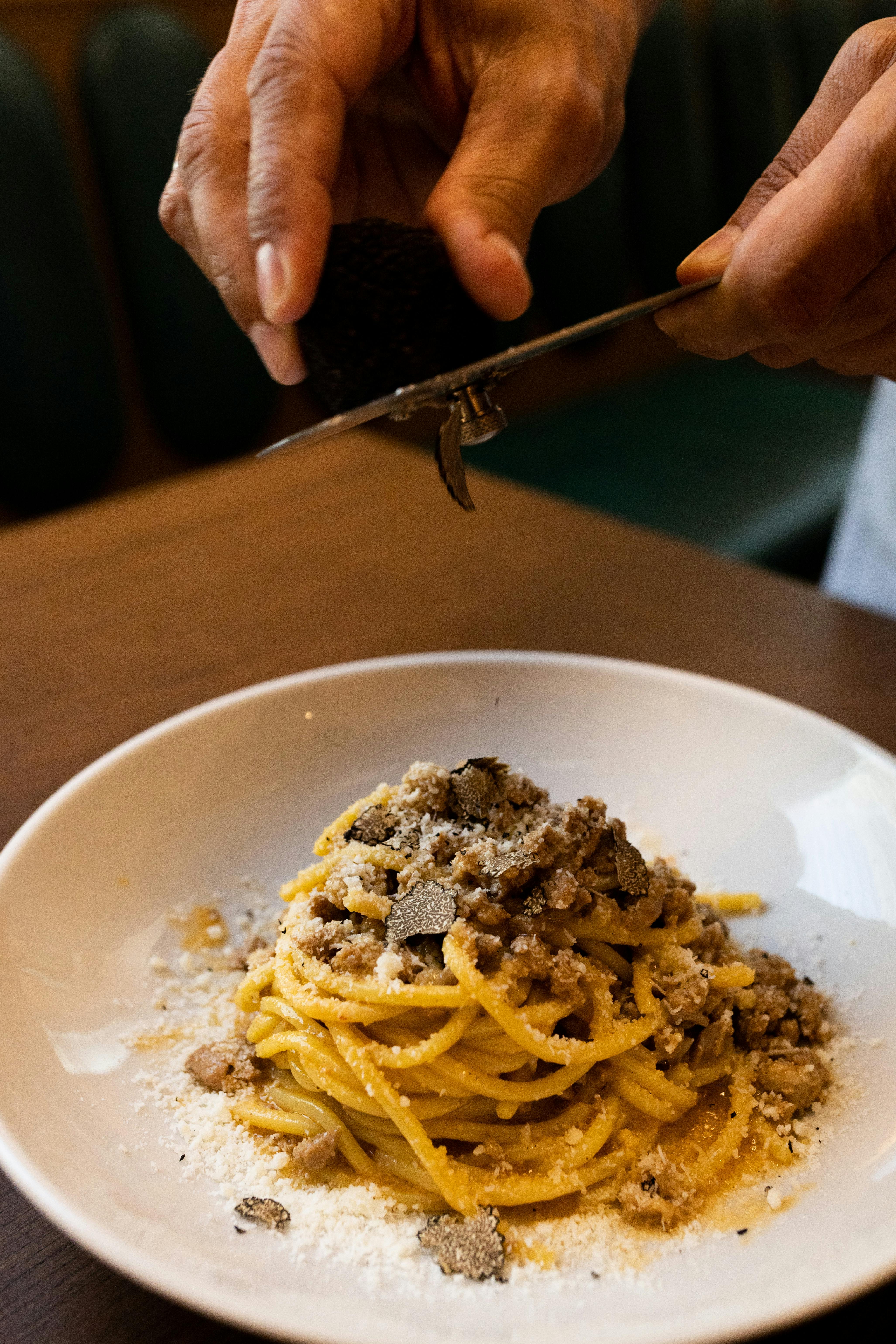 Spaccio's fresh pastas (made on-site for the entire Terroni empire), are available in a number of traditional Italian preparations. Here, you'll find exemplary amatriciana, cacio e Pepe, and Bolognese. Branch out with the team's tonnarelli alla norcina, featuring long noodles that are thicker than spaghetti. Tossed with home-made spicy sausage, pecorino, and garlic, then embellished, tableside, with a shaving of fresh Italian black truffle, the dish is a must-try for those looking to upgrade their usual order.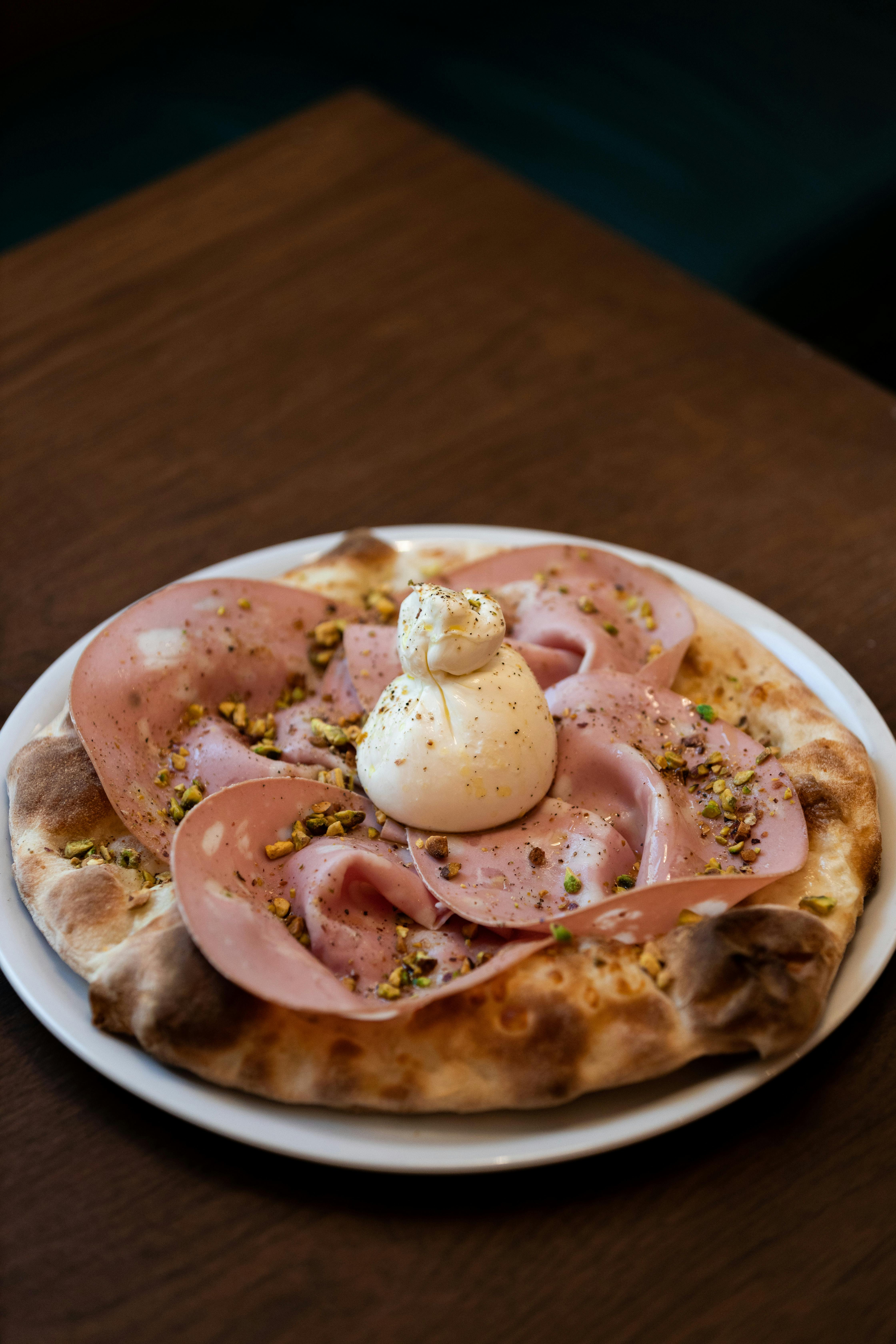 Though Spaccio's menu closely resembles the one found at each Terroni location, there's one significant distinction. "The biggest difference between Spaccio and the Terroni restaurants, is that I chose to make the pizza not in the Terroni style. We make it in the strata style," says Mammoliti. At Terroni, the pizza dough is firmer, due to lower hydration, and is meant to be cooked at very high heat. "Stiratas are cooked at a much lower temperature," he explains. "It's a much more hydrated dough. The pizza dough is much softer. …It's a two-step process. First we cook the shell, at a low temperature. Then we put the sauce, the mozzarella, the ingredients and we cook it a second time. It makes for a different consistency. It's a bit flakier, a bit airier." Different? Yes. But Spaccio's strata Romana pizzas, available with a number of different toppings, are every bit as delicious as their Terroni cousins. Mortaza, sporting mozzarella, a covering of thin-sliced mortadella, a sprinkling of toasted pistachios and a fresh burrata topper, is a classic that's a deeply savoury, rich, creamy Italian dream.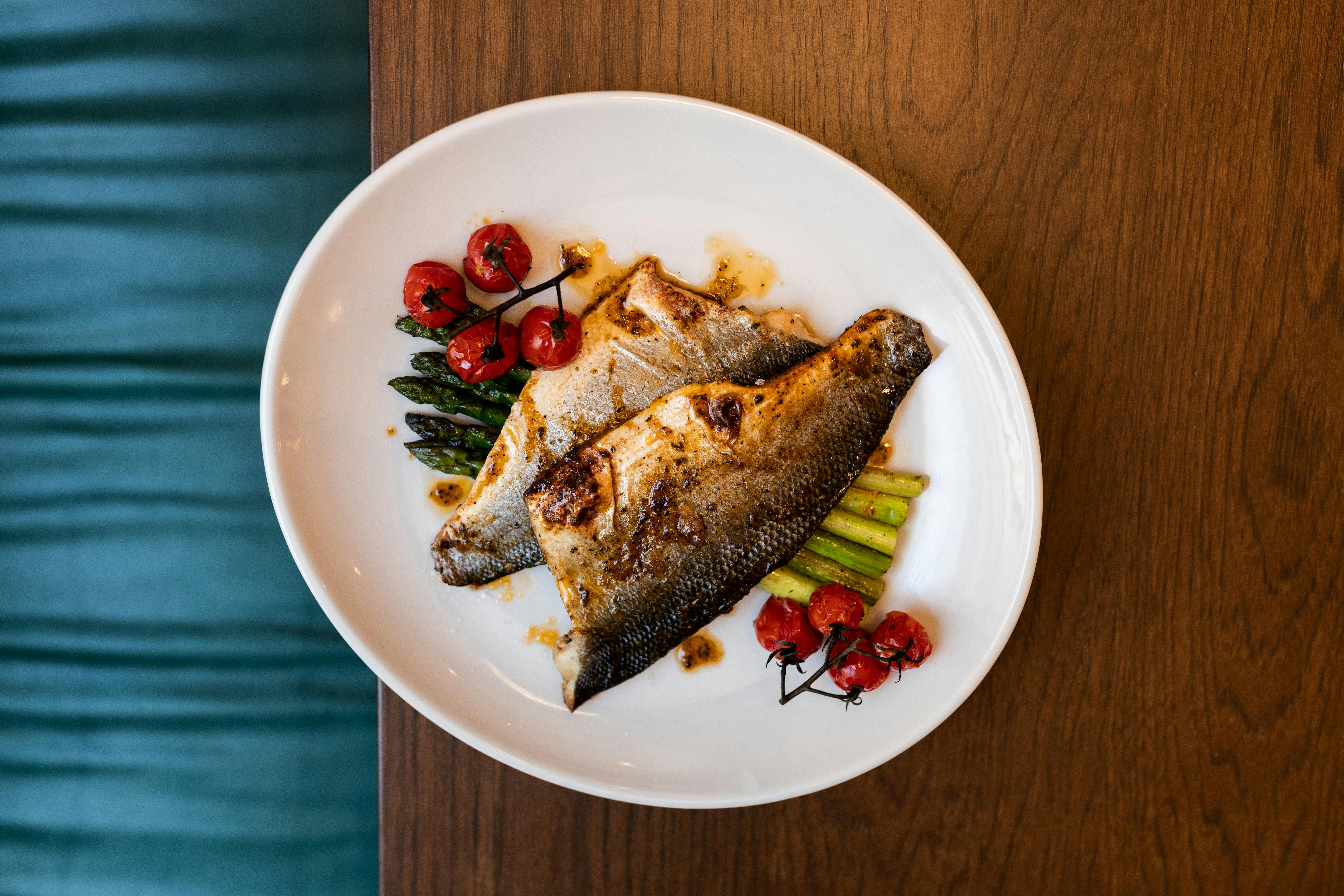 A list of protein-rich secondi plays up a host of fresh ingredients. From salsiccia with rapini and polenta, to polpo alla griglia, with eggplant caponata and salsa verde, mains reveal head chef Matthew Park's varied talents. Served with seasonal greens and blistered cherry tomatoes, branzino alla griglia is dressed simply with salt and pepper, paprika, olive oil, garlic and thyme. Despite the allure of pizza and pasta, this delicate, perfectly tender dish could easily become a regular's go-to.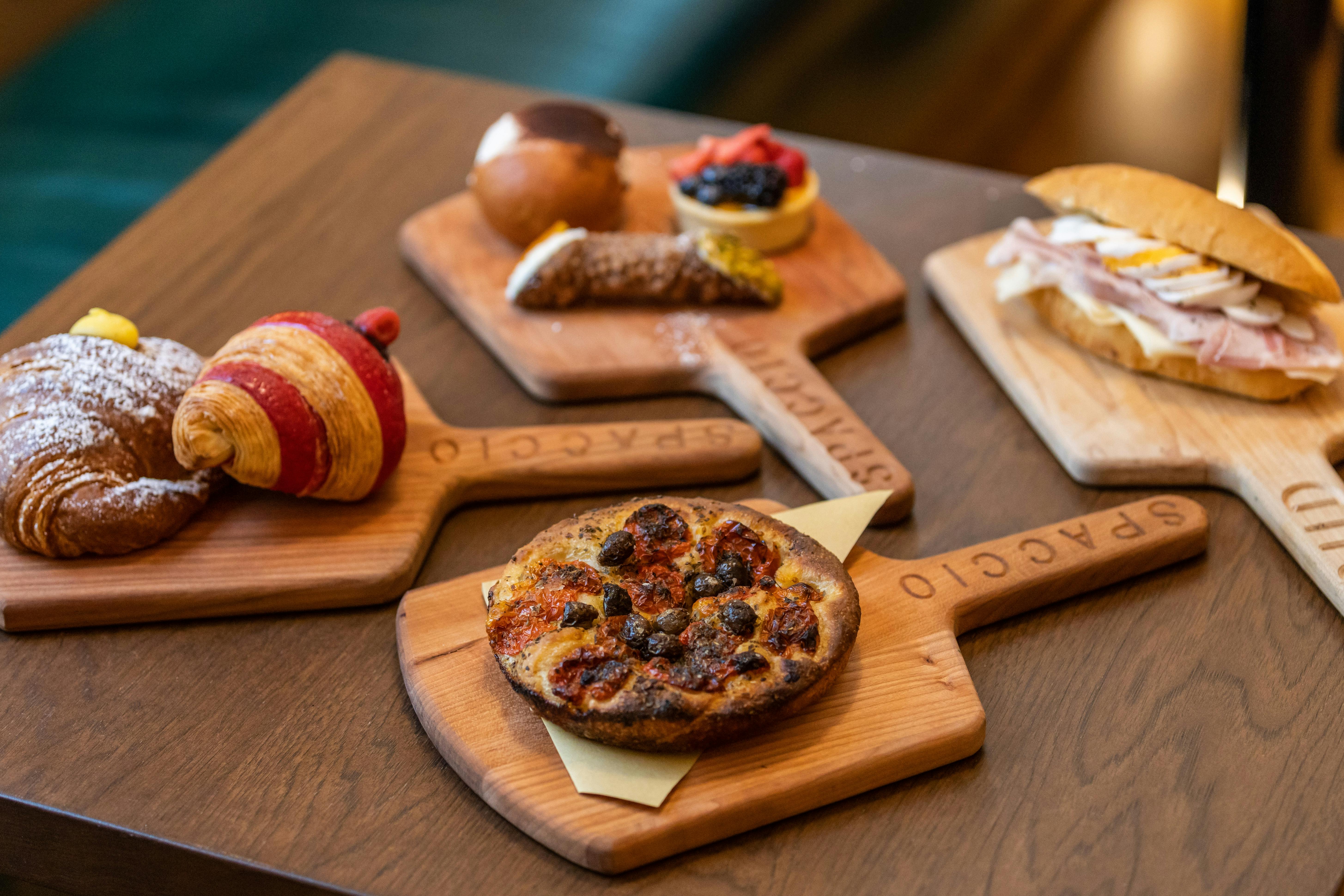 Behind each of Terroni's breads, doughs, and charming desserts is a substantial pastry team, working to keep each location well-stocked and customers happy. Desserts are the type you'd find filling pastry cases at pasticcerie across the bel paese; from cannoli with ricotta, orange and pistachio, and cream-filled maritozzi, to mini fruit tartellete with pastry cream. Also on offer, are snack-sized pots of textbook tiramisu and raspberry panna cotta, chocolate mousse and budino di caramello, with house-made gelato joining the list in warmer months.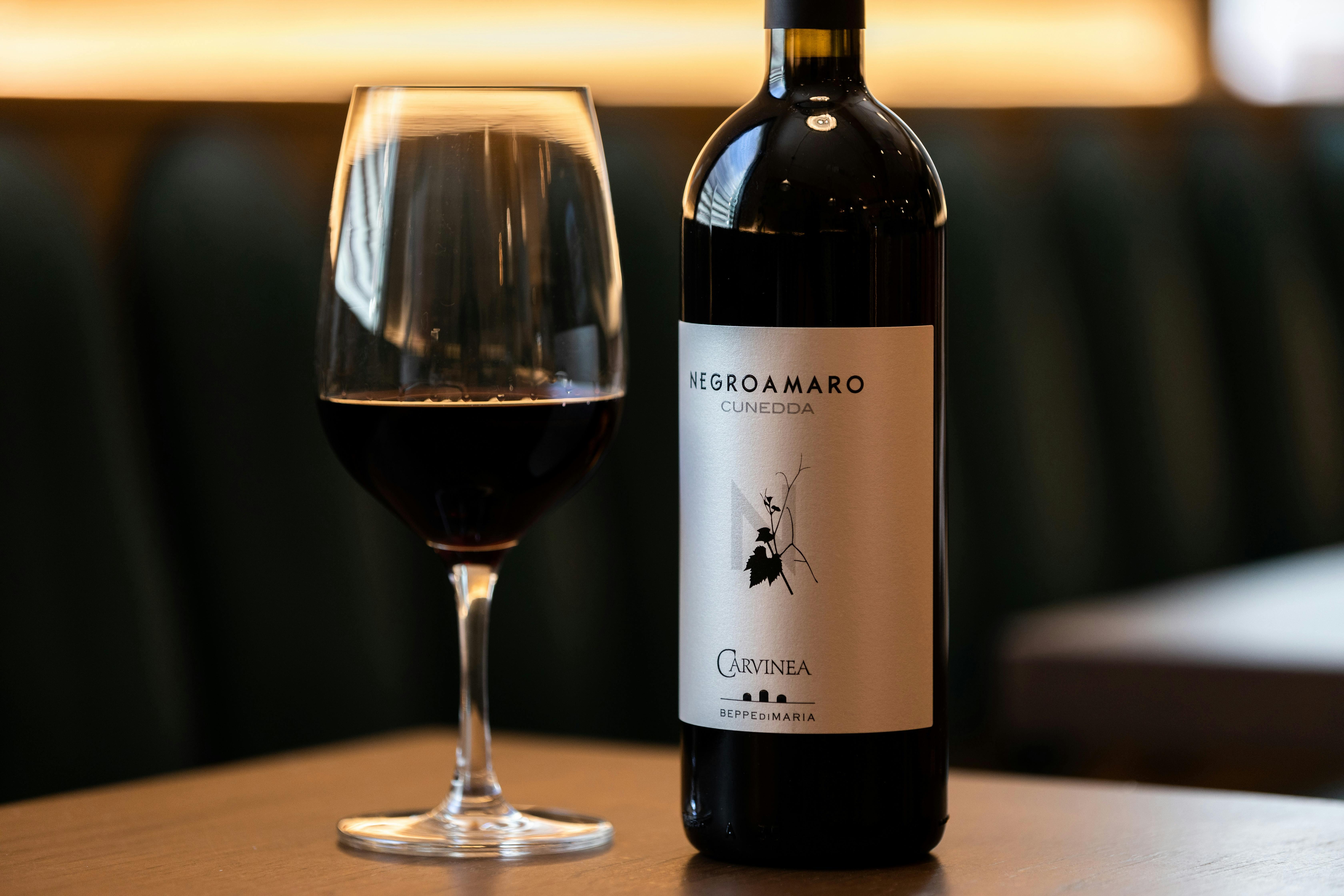 A place where the wine list changes monthly, Spaccio is ideal for those searching out new vintages and varietals to love. Thanks to Cavinona, the family wine agency, the Mammoliti's restaurant's serve bottles you won't find elsewhere. "Our wines are all exclusive wines. Everything we sell are wines from Cavinona that we only sell to ourselves," explains Mammoliti. "We bring in small, indigenous varietals that Italy has, there's over 1000. We're bringing them in from small unknown spots -- Basilicata, Le Marche -- areas that would never really get into the market otherwise," he adds. Available to sample with dinner, Spaccio's wine shop also makes it easy to pick up a few intriguing bottles to delve into at home.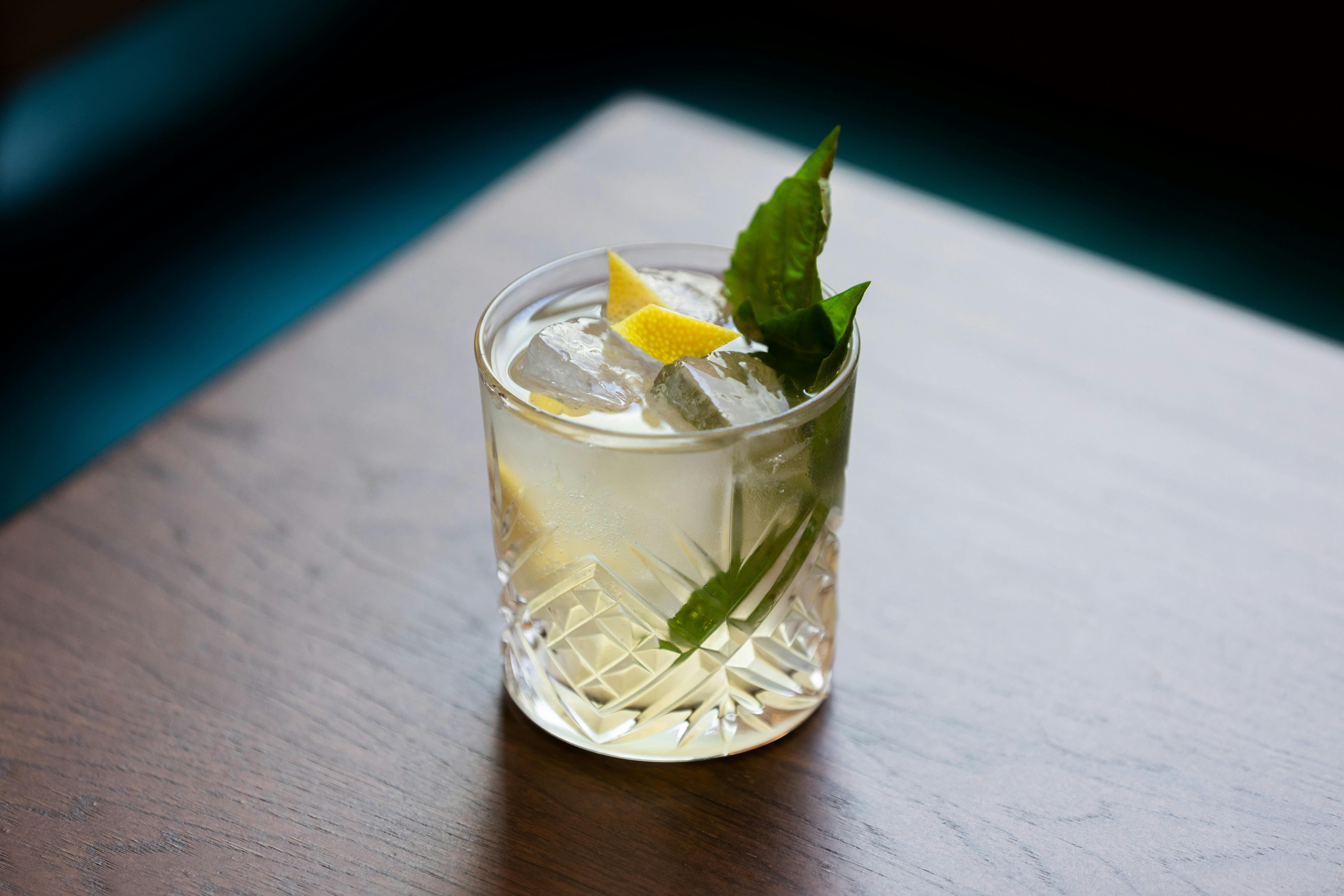 A tight list of cocktails relies heavily on classic recipes, with subtle surprises scattered throughout. Summery and fresh, the Spaccito is made with white rum, lemon, basil syrup and Niasca Portofino Limonata, a sparkling lemonade imported from the Italian Riviera. 
With a focus on food that's fatto a mano, or made by hand, Spaccio West is a shop, a restaurant, and a production space where guests can get a behind-the-scenes glimpse at what makes the Terroni machine tick. "It's an area of the city that I didn't know much about," admits Mammoliti. Now a month in, he describes it as "delightful. There are so many young families. I'm so grateful." To a man who has become Toronto's unofficial ambassador of Italian cuisine, all we can say is, the feeling, Cosi, is mutual.