It's hard to deny that life is better at the top. At Valerie, the stunning new destination found on the top three floors of Hotel X, the breathtaking city backdrop heightens each craft cocktail, every refined dish, and the exceptional entertainment and service. A lounge, restaurant and rooftop terrace, Valerie's many moods were created to match your own. Whether you long to laze over cocktails and live music or to live it up over bottle service, there's a space for whatever your heart desires at the lakefront's loftiest new address.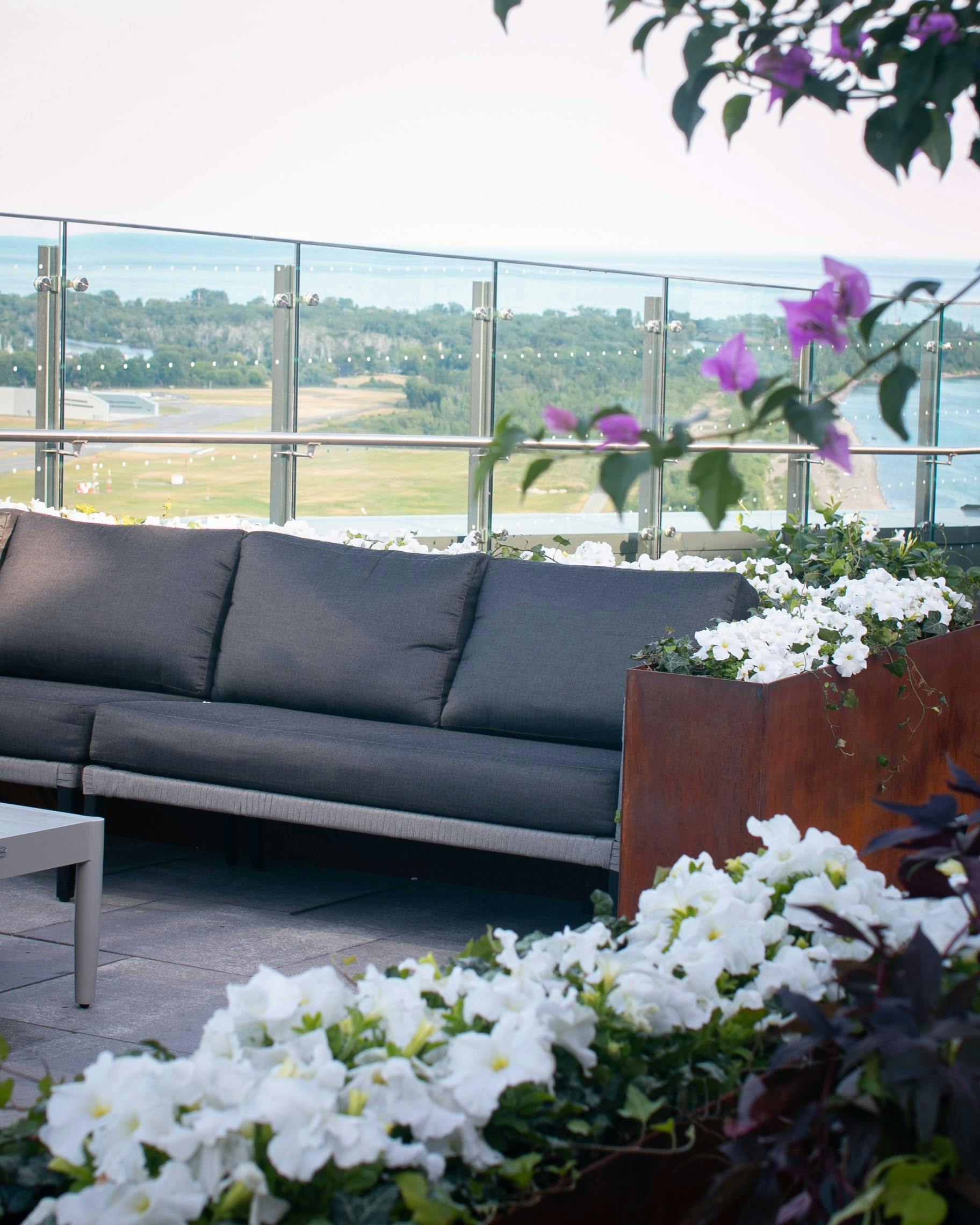 Trudging through Toronto's over-crowded, traffic-snarled neighbourhoods, it can be easy to lose sight of the city's more admirable attributes. It's understandable, then, that newcomers to Valerie find themselves slack-jawed at the view from Hotel X. Simply put, it's gorgeous. Covered by clouds or pelted by the sun's rays, Lake Ontario expands infinitely into the horizon. Toronto Island welcomes tiny jets and sailboats to rest as the city skyline encircles it all. It's an ever-changing vista, brought to life by the passing of the hours, minute changes in the weather, and the active city. The abominable traffic? Even that appears decidedly darling in miniature.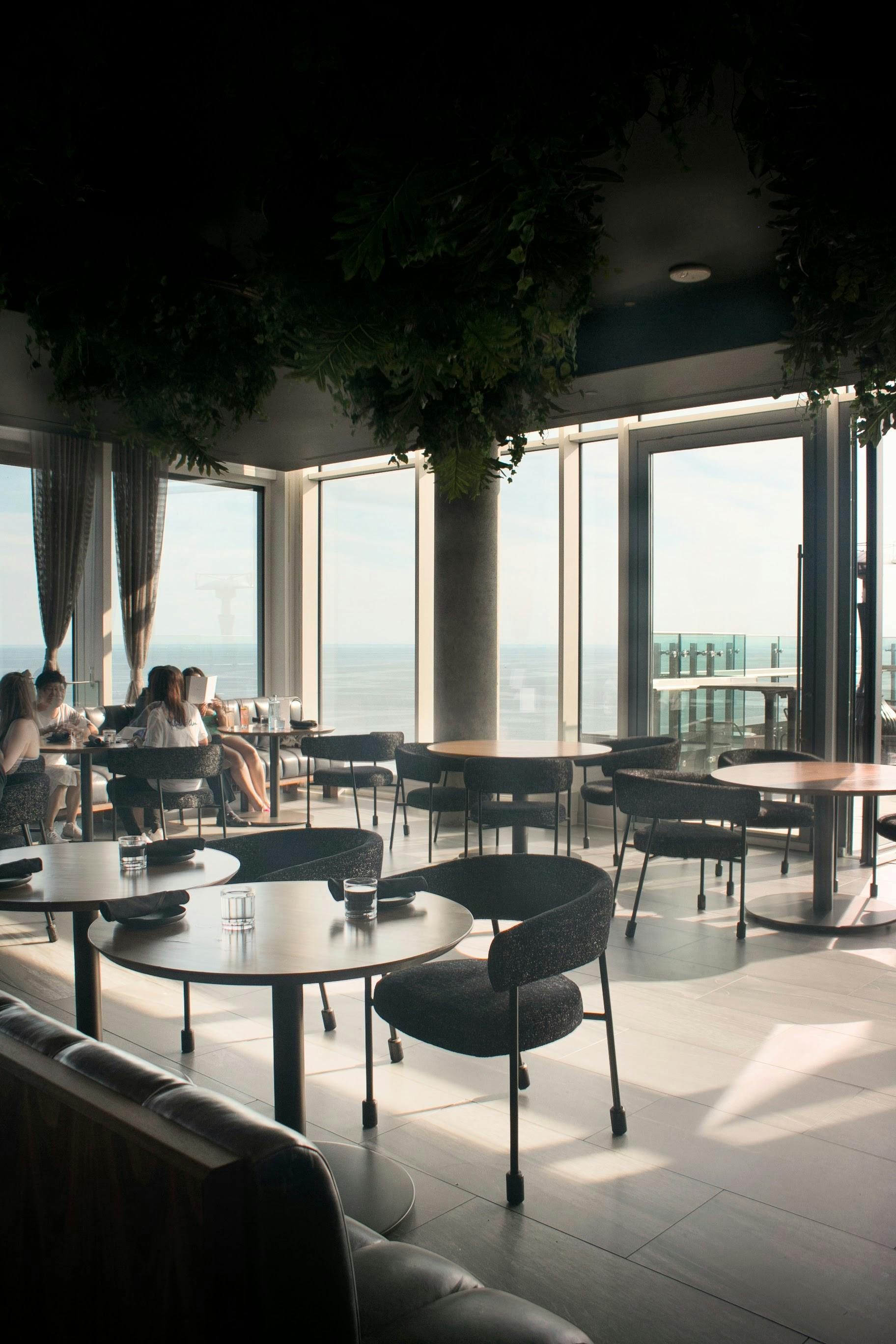 Opened in early June, Valerie let Toronto in on Hotel X's best-kept secret. It's a place with an enviable view from a vantage point that's truly unique. What Valerie also did is share more of chef Adrian Niman's, and his team's, creative flair with an audience familiar with his many success stories. The founder of Food Dudes, Niman partnered with Harlo Entertainment in 2020 to run Hotel X's many eateries, including Roses Cocina and, now, Valerie, with partners Honeycomb Hospitality. In this latest spot, according to head chef Andrew Ttooulias, a Food Dudes veteran, Niman finally made his dream of creating a sushi bar a reality. "The concept," says Ttooulias, centres on Niman's "adventures in South America and Japan. It's sort of a fusion between Japanese and Peruvian cuisines." To help with the passion project, the duo worked with Food Dudes Miami executive chef Cory Kurtzman, a former chef at Nobu Miami. Kurtzman, "used his Nobu background to help us with the concept here because we share a lot of similarities with a place like Nobu, in terms of cuisine," explains Ttooulias.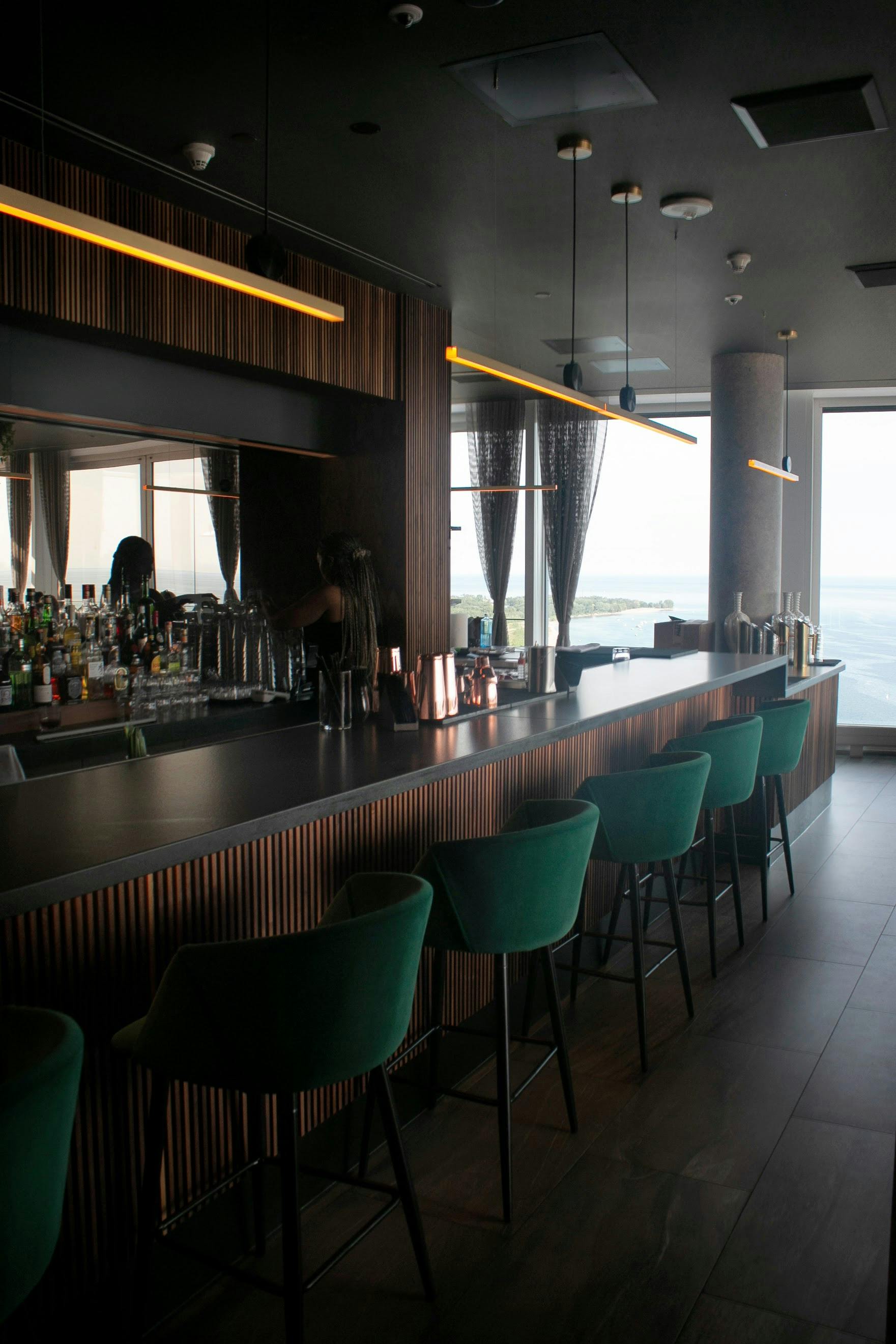 Each of Valerie's three levels offers guests a unique experience. Inspired by the nostalgia and energy of the roaring '20s, it's clear that Valerie prefers sumptuous tones and textures. Throughout the space, richly-hued velvets and leather, mirrors and metallic accents display a penchant for touches of opulence. Level 27, open Friday to Sunday, is a lounge featuring live music and food until late. Head up the stairs, and find a full-service dinner destination, open Wednesday to Sunday. The top floor, level 29, is where 360-degree views of Toronto compete with snacks, bottle service, and the volume of music booze in large quantities invites. A summery space, the rooftop is decked out in high-end patio furniture, lush (real!) greenery, and enjoys a perpetually convivial atmosphere.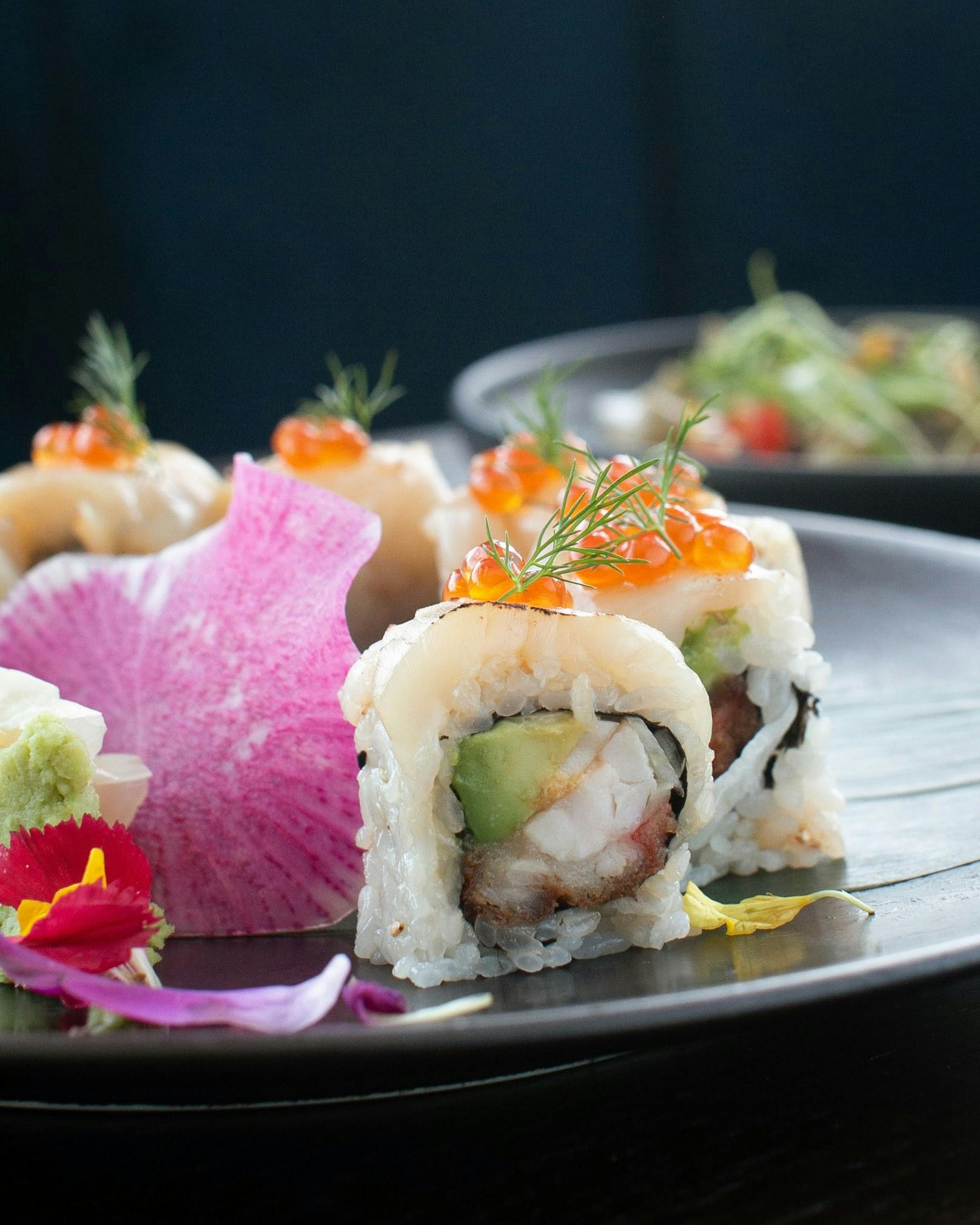 Meals at Valerie can be as light, or as hearty, as you and your companions desire. Meant to be shared, dishes range from nigiri and sushi rolls to skewers and small, tapas-style plates. A full menu is available on the 28th floor with slightly edited versions on offer elsewhere. With sushi as a focus, the team undertook what Ttooulias calls "long, diligent searches" for the best sushi chefs. Eventually, they found them, in Norberto Dagondon and Steven Cao. "We worked together with them to combine some of our favourite flavours with their sushi," adds Ttooulias. "We didn't want to go very mainstream with our sushi. We try not to use any mayo or aioli. We try to use fermented peppers, yuzu kosho, items like that, instead." With the freshest fish flown in from Hawaii, Japan, and elsewhere, the team creates a selection of inspired bites. Find Hokkaido scallop nigiri with yuzu zest alongside Pacific hamachi with ume and serrano. Rolls range from the luxe, lobster-based The Valerie, to the Summer Fling, a bright, cool, vegan combo of avocado, cucumber, and fruit dressed with yuzu and agave glaze. Plated by a team that understands the power of a pretty plate, The Valerie appears on a black background, gussied up with edible flowers, brilliant watermelon radish, and salmon roe. A treat to look at, and eat; there's good reason why this is Valerie's signature dish.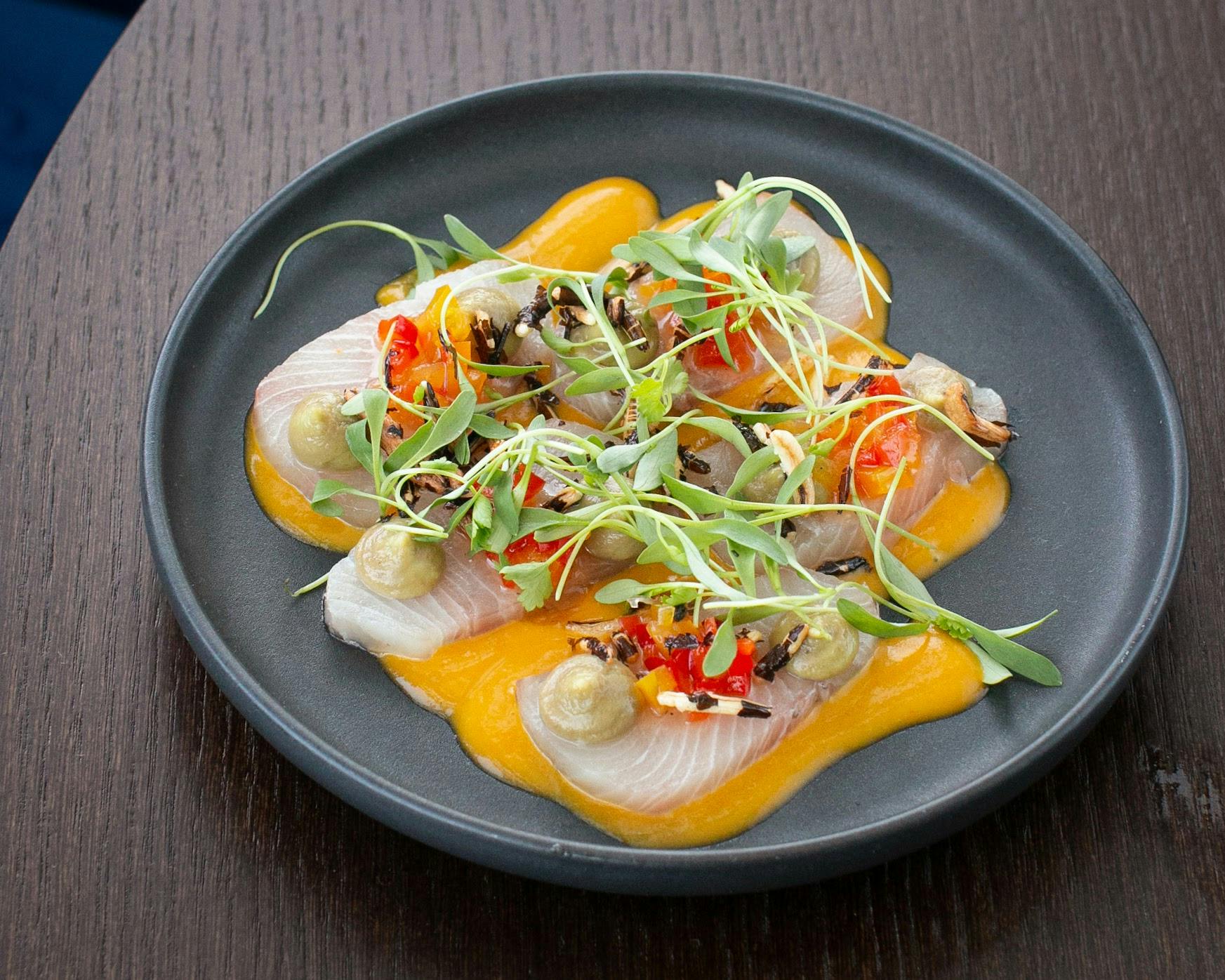 Prepared with exceptional ingredients, including beef from Snake River Farms, and the finest local produce, Valerie's shared plates offer temptation and excitement in every bite. Drinks partner beautifully with snacks, such as edamame with tamari sudachi glaze and everything bagel spice. A light appetizer of Hamachi Crudo delights, thanks to a jolt of subtle heat from aji amarillo, creamy miso avocado, pepper relish and puffed rice. Order extra, because you won't want to share. Heartier fare ranges from Wagyu Katsu and Chicken Karaage to Miso Shrimp with fermented chili and yuzu marmalade.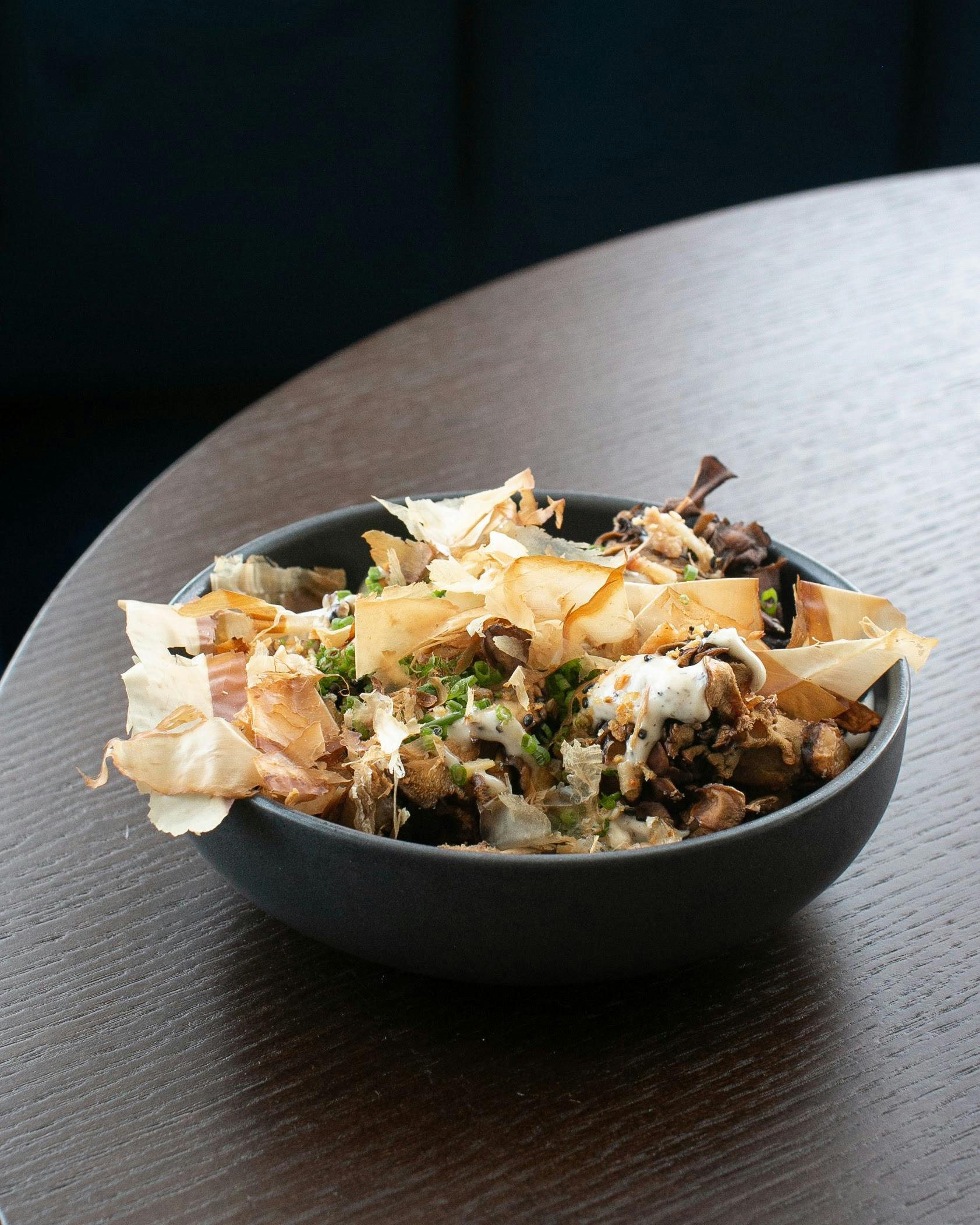 Maitake Mushrooms, one of chef Ttooulias' favourite items, may sound less flashy than other offerings but lures diners in, bite after bite. "There's just something so simple and delicious about the maitake mushrooms," says Ttooulias. "It's a very good quality product. We hit with a passionfruit dashi broth, truffle aioli, and some dried tuna flakes that dance on top." Making a brown dish visually arresting can be tough. With ethereal bonito flakes and a delicate chive garnish to the rescue, the team makes it happen.
Another chef recommendation, the Chicken Yakitori puts Valerie's playful side on full display. Covered in puffed sorghum, with an unagi glaze, this is worlds away from most skewers you've ever encountered. "It looks a bit out of the ordinary and catches people a bit off-guard," assures Ttooulias. "It's really delicious and just falls apart."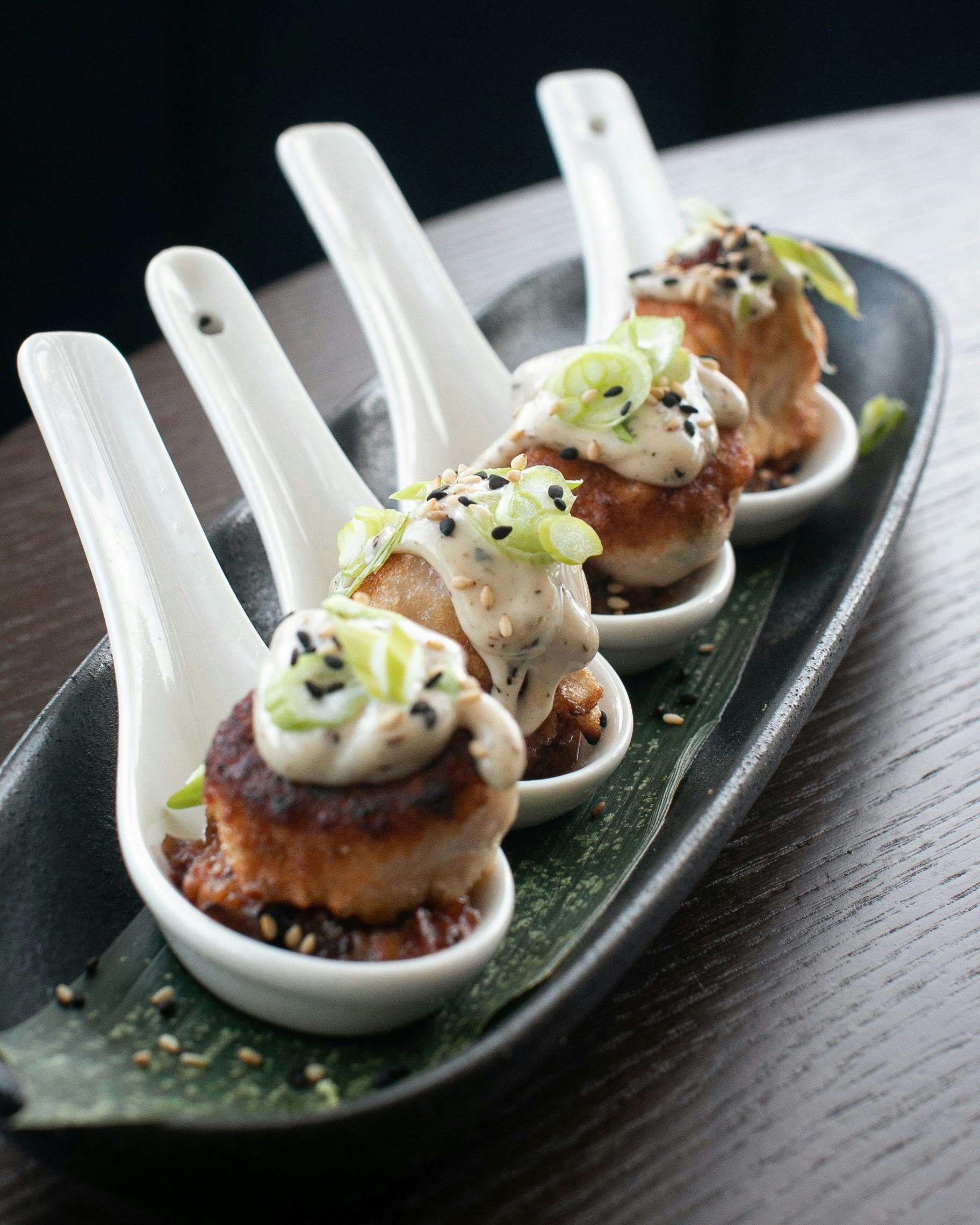 Reminiscent of a high-end wedding (or perhaps the Food Dudes' catering background) Lobster Dumplings are nestled into amuse bouche-style spoons. Set stop mushroom chili jam, with a halo of truffle kewpie, green onion and toasted sesame seeds, each makes for a perfect bite that's delicate, tender, sweet and savoury.
With an innovative beverage program that pushes boundaries with exciting new combinations, beverage manager Ben Kingstone seems to subscribe to the same ethos as the kitchen team. At Valerie, what's in your glass is as important as what's on your plate, so you know it's going to be good. Behind the scenes, the team stays busy crafting flavoured syrups, cordials, cold brews, and tinctures. Layered with care, each ingredient yields a surprise that might stop Valerie herself in her tracks.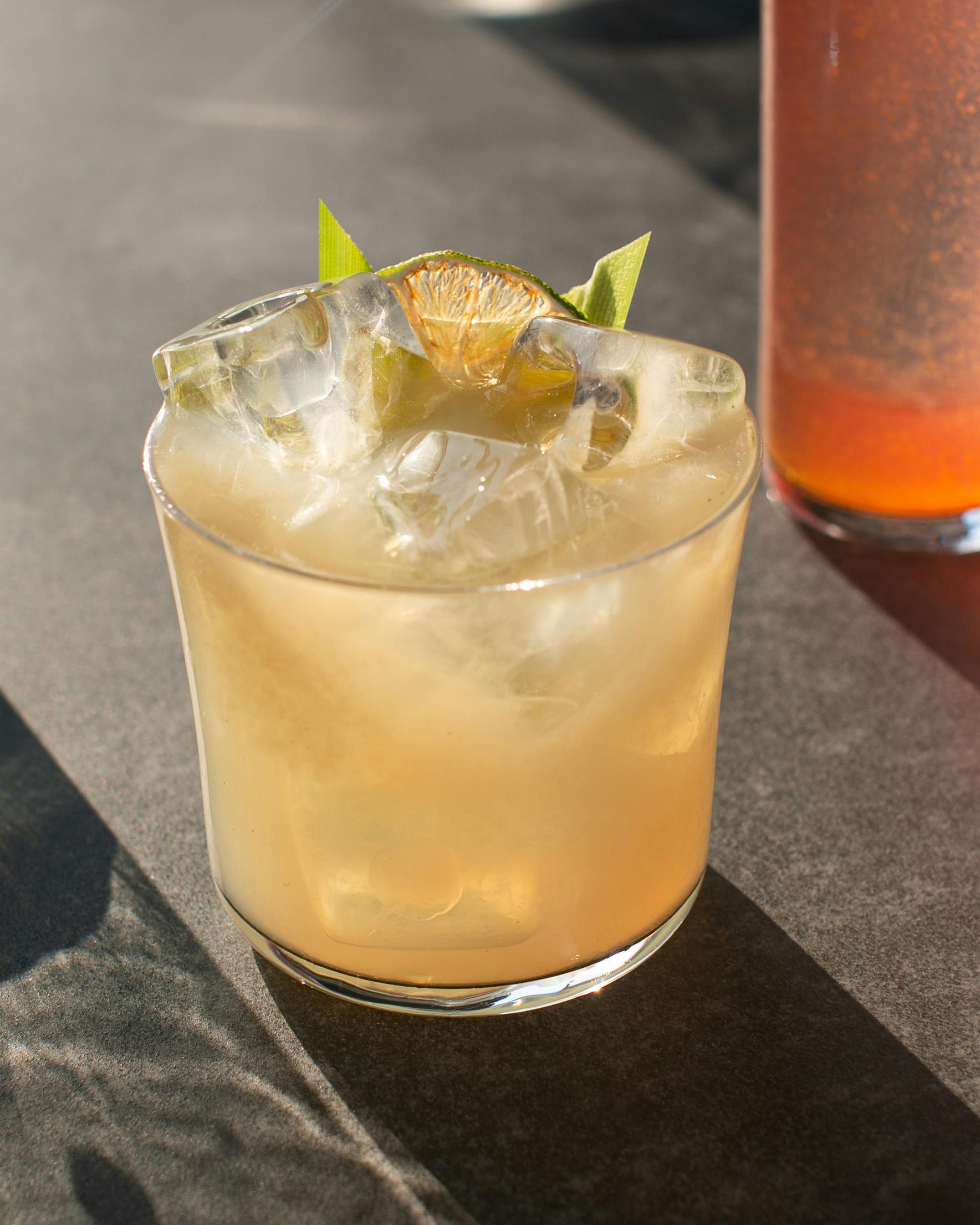 Despite its name, One Night Only is likely to make an appearance on your table at every visit. With Tequila Tromba Blanco, Sombra Mezcal, sriracha cordial, pandan syrup, and fresh citrus, this smoky, tropical sipper is cool, seductive and far too fleeting.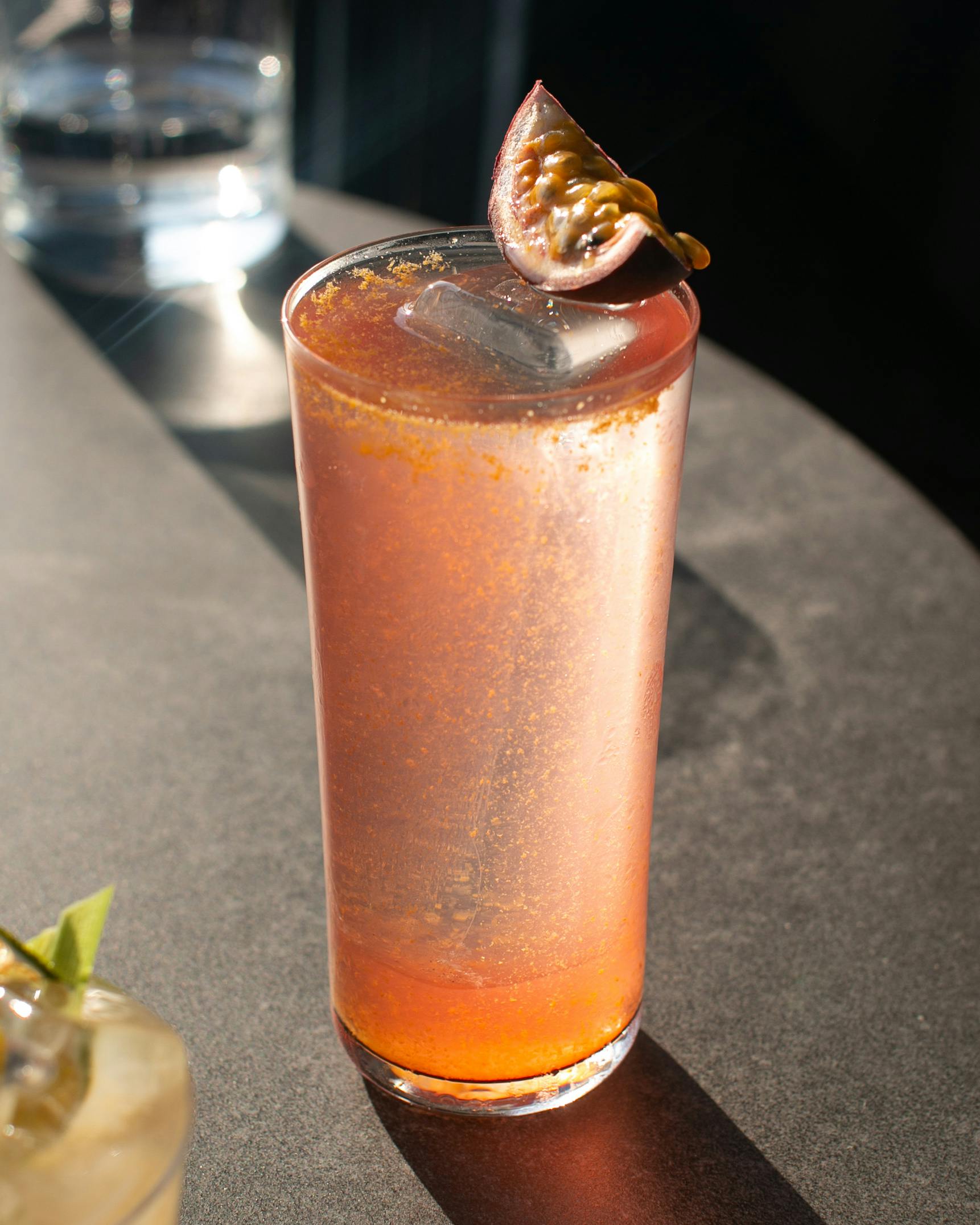 For the Hot Step, Kingstone blends Dejado Tequila Blanco, Martini Fiero, passionfruit cordial, mint cordial, and soda into a fresh and fruity number that veils its potency behind a fragrant façade.
"Valerie was created with one goal in mind — to surprise our guests with a truly unexpected and unforgettable experience," says Brandon Marek, managing partner of Harlo Entertainment. Marvel at the dazzling view, then fall under the spell of this unique spot's menu, atmosphere and entertainment. Thanks to Valerie's many moods, and her team's considerable talents, with every visit you're guaranteed a night to remember.