Nestled below its sister wine agency, Loop Line Wine & Food is a bottle shop and wine bar that offers guests a casual view into the complex world of wine. Despite its impressive pedigree — besides Cru Wine Merchants, Loop Line also counts Stratus Vineyards as a sibling — the welcoming space at 643 Dupont Street is for anyone with an interest in one of the world's most ancient beverages. With walls of bottles to peruse, a menu of seriously snacky bites, and a staff that's as knowledgeable as it is friendly, Loop Line Wine & Food satisfies wine newbies, wine gurus and everyone between. 
From its location to the hand-written tags on most bottles, it's clear that history plays an integral part of the story at Loop Line Wine & Food. Named for its location, adjacent to Loop Line Lane, the shop celebrates the area's previous life on a now-defunct streetcar line. Each offering, meanwhile, has been carefully selected by an expert team keen on bringing the world's most interesting bottles to its clientele. "We focus on classic, intentionally made wines," says sommelier and general manager Nicole Richie. "We really love a story here. …We definitely like to share a little bit more about the wine, which really sets us apart."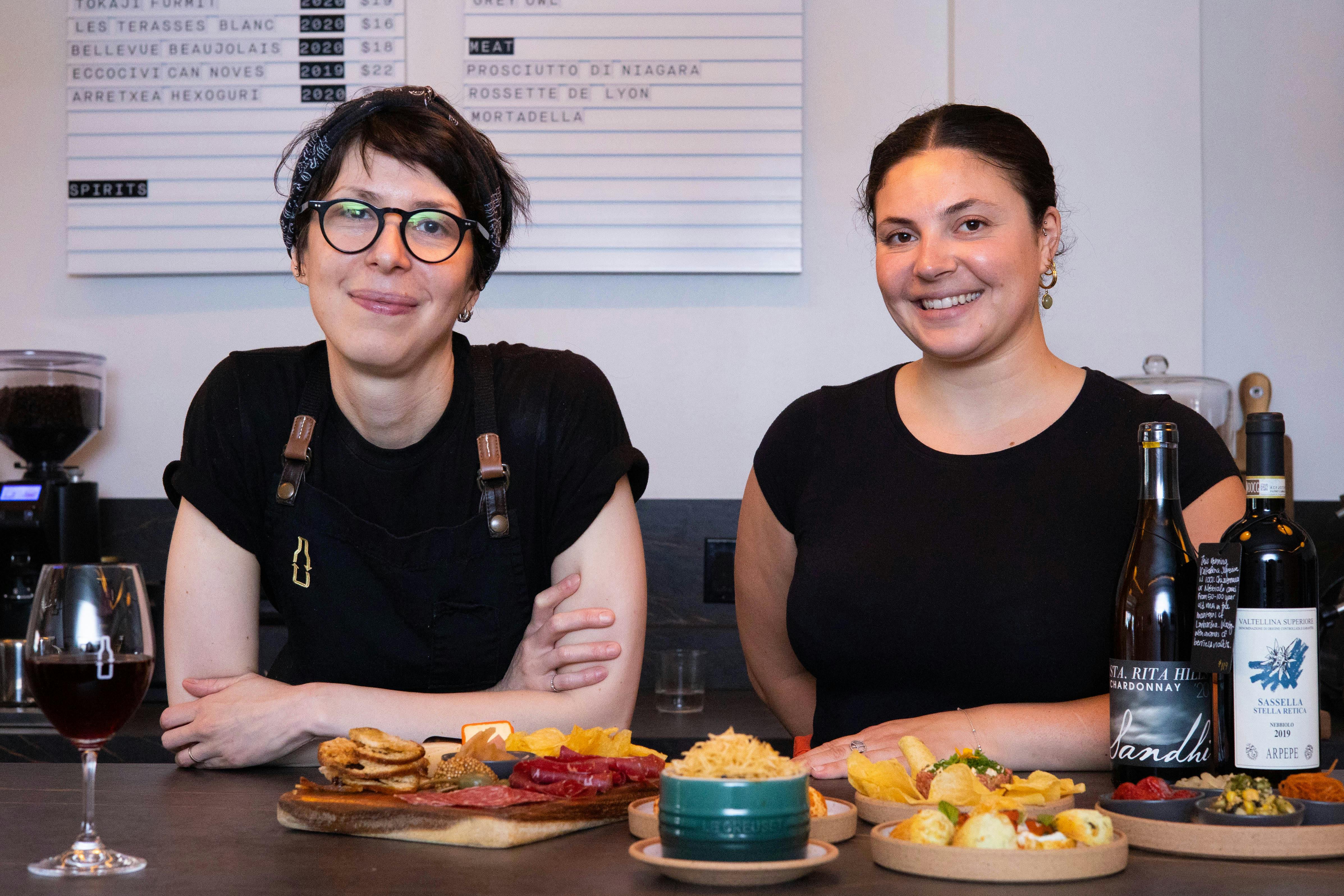 In the sleek shop, and on the menu, guests will find a world of intriguing options. Organized by region and style, bottles change frequently, with availability, time of year, and sheer enthusiasm all playing a hand in how shelves are stocked. "There are things you want to drink in the summer and those you want to drink in the winter," says Richie. "We have tons of special wines. That's what's the most fun about getting to work with Cru and tons of agencies in the city." With a list that focuses on farmers first, Loop Line's catalogue features a mix of biodynamic and organic bottles along with those that simply thrill the staff. "The team and I bounce off each other. We all contribute to the list," explains Richie. "I love to be excited about wine through others. I think that makes it a lot easier to sell and to enjoy." A perennial favourite? The Tamboerskloof Syrah from Kleinood Wine Estates. "It's a small producer in South Africa," says Richie. "It's a huge farming community that they have there. … Everything is hand-made, hand-picked, down to the labels, which are hand-pasted on the bottles. Their wines are fantastic." 
Other Loop Line constants are a selection of Ontario wines and Champagnes. Stratus bottles, naturally, enjoy pride of place on the dynamic list, and "Champagne is a huge focus for us here," says Richie. After all, she adds, "what makes a celebration better than a bottle of Champagne?" 
Drawing attention to Loop Line's by-the-glass program, Richie explains that "everything available in the shop is available in the restaurant." The team offers "flights as well," she adds. "It's 2 oz pours of any of our by-the-glass options." Guests are given the option to select the journey that appeals, or to allow the team to craft a trajectory for them. "A lot of our guests like to learn more and taste things that we're excited about so leave it up to us," adds Richie.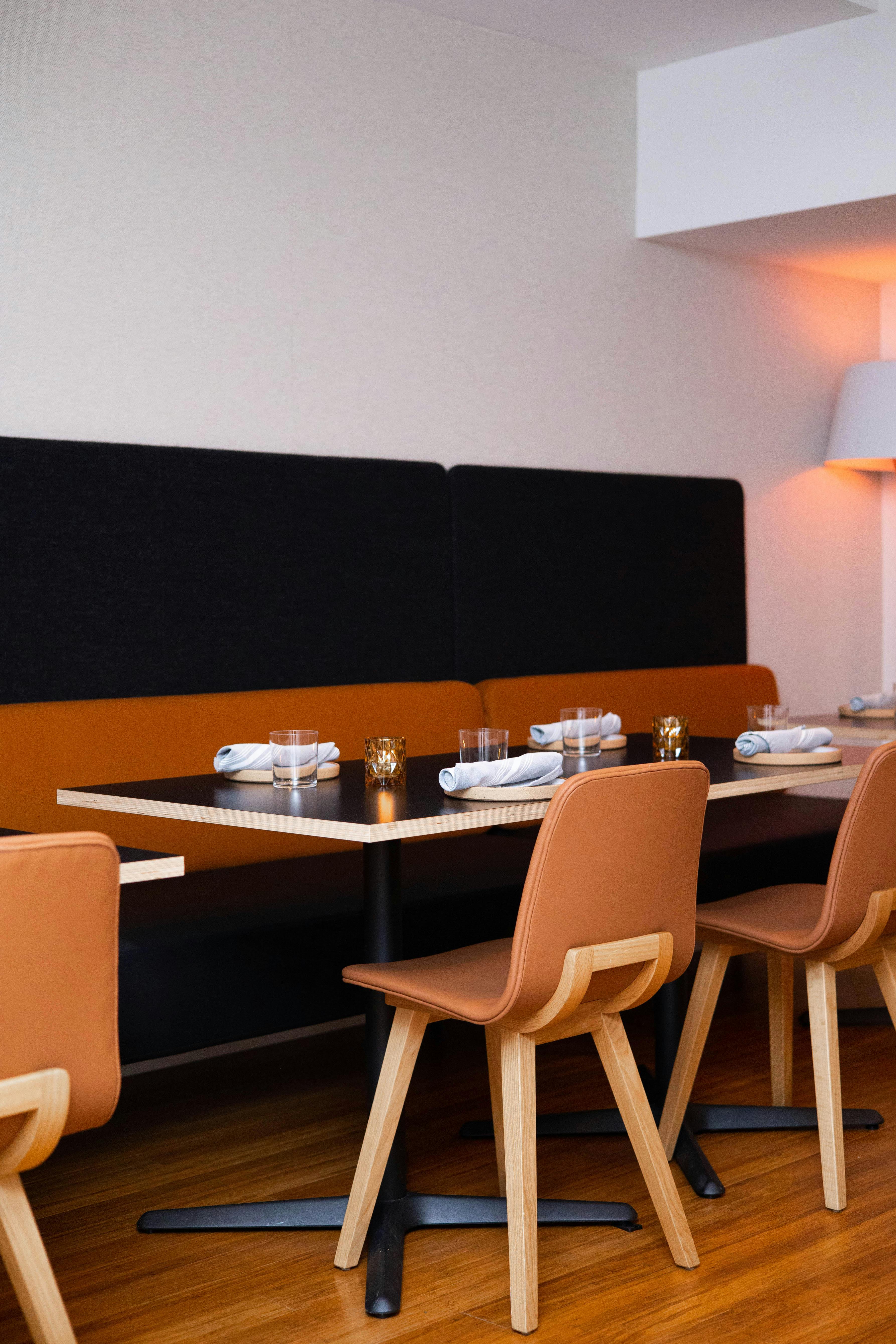 Pull up a stool at the handsome bar, or settle in at one of the modernist room's four-person tables, and indulge in your wine of choice paired with some of chef Sheyla Thurler da Silva's superbly considered menu options. Hailing from Brazil, where she trained in culinary arts prior to a stint at George Brown College, da Silva showcases a love of food and wine against the backdrop of her childhood in her menus. Despite working in a condo-sized kitchen, da Silva can crank out prix-fixe dinners and cater functions, depending on what Loop Line (and its private tasting room) has on the agenda. Ordinarily, she's tasked with cooking and plating an assortment of wine-friendly dishes, ranging from small plates and cheese boards to simple desserts.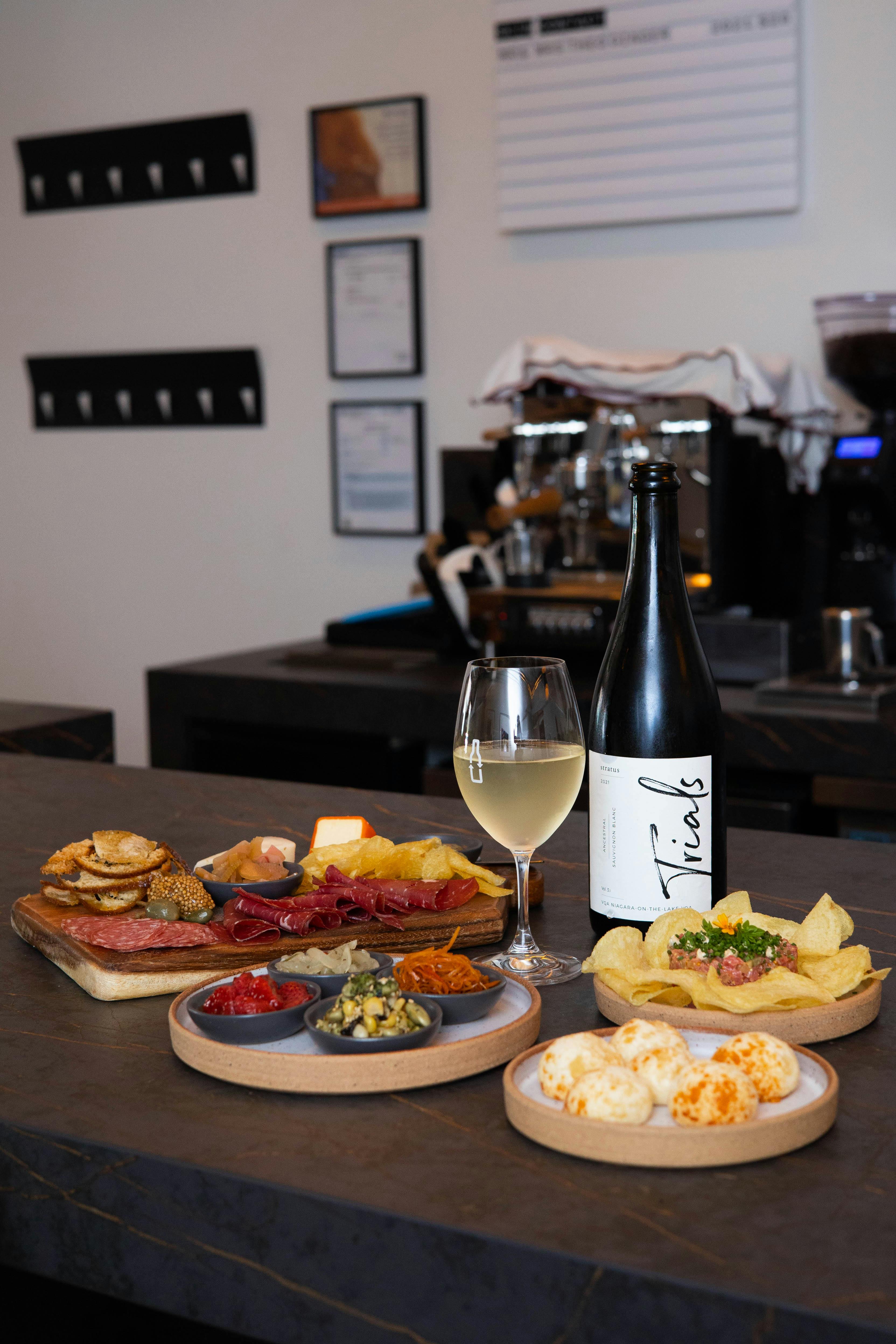 With meats and cheeses that regularly change, the Antipasti Plate is a natural partner to Loop Line's liquid assets. Currently, the board is generously garnished with Snowdonia Cheese Company's whisky-laced Amber Mist Cheddar, and a healthy wodge of Manchego. Alongside, Rosette de Lyon, Swiss Bündnerfleisch, crackers, and a selection of house-made pickles, preserves and pickled mustard seed provide ample opportunity for leisurely grazing.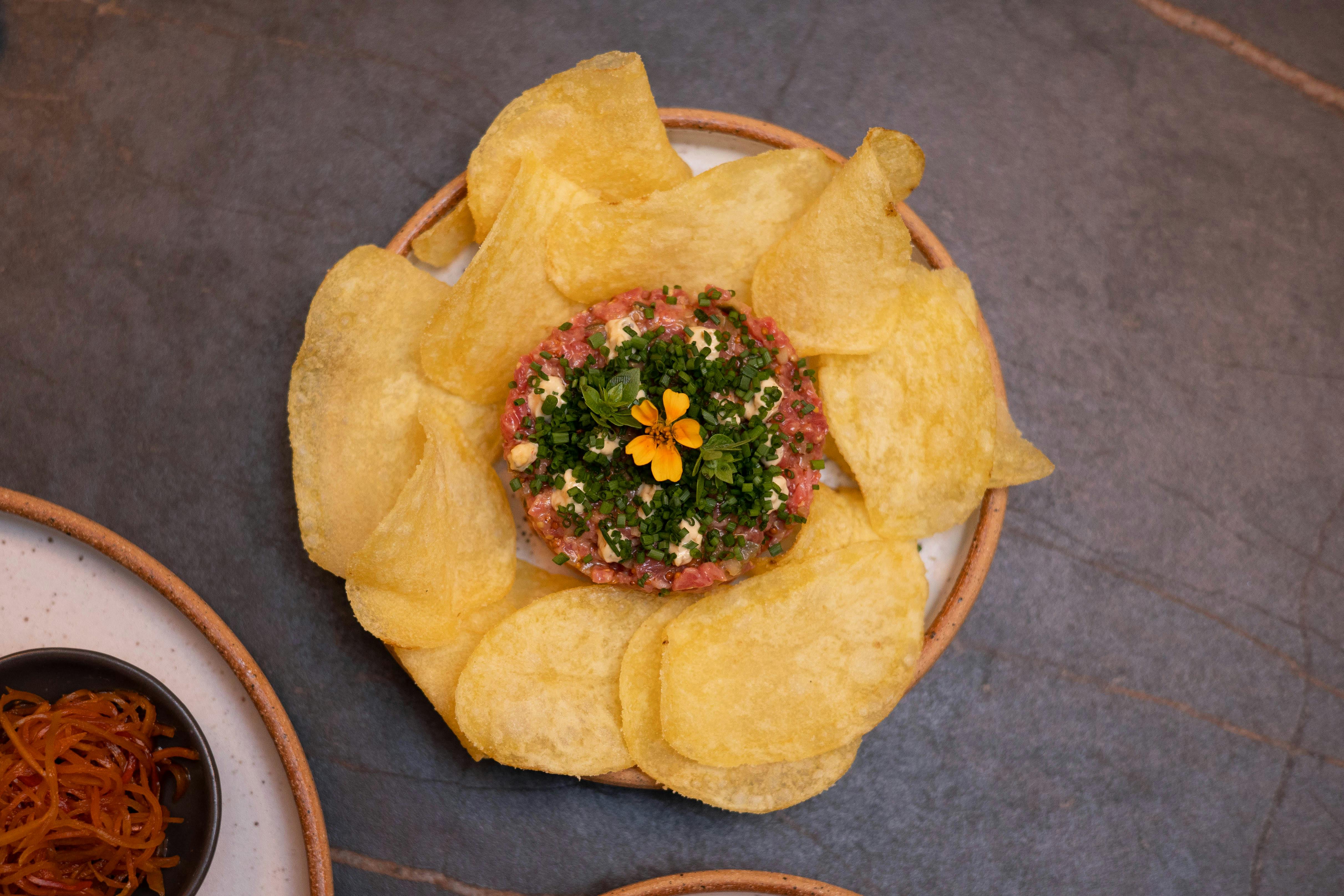 Served with upmarket Torres potato chips, Steak Tartare is a Thursday-Sunday special well worth marking on your calendar. With lime pickle, mayonnaise, chives and edible flowers clipped from the building's rooftop garden, it's a dish that straddles the line between hearty and snacky well enough to easily qualify as both.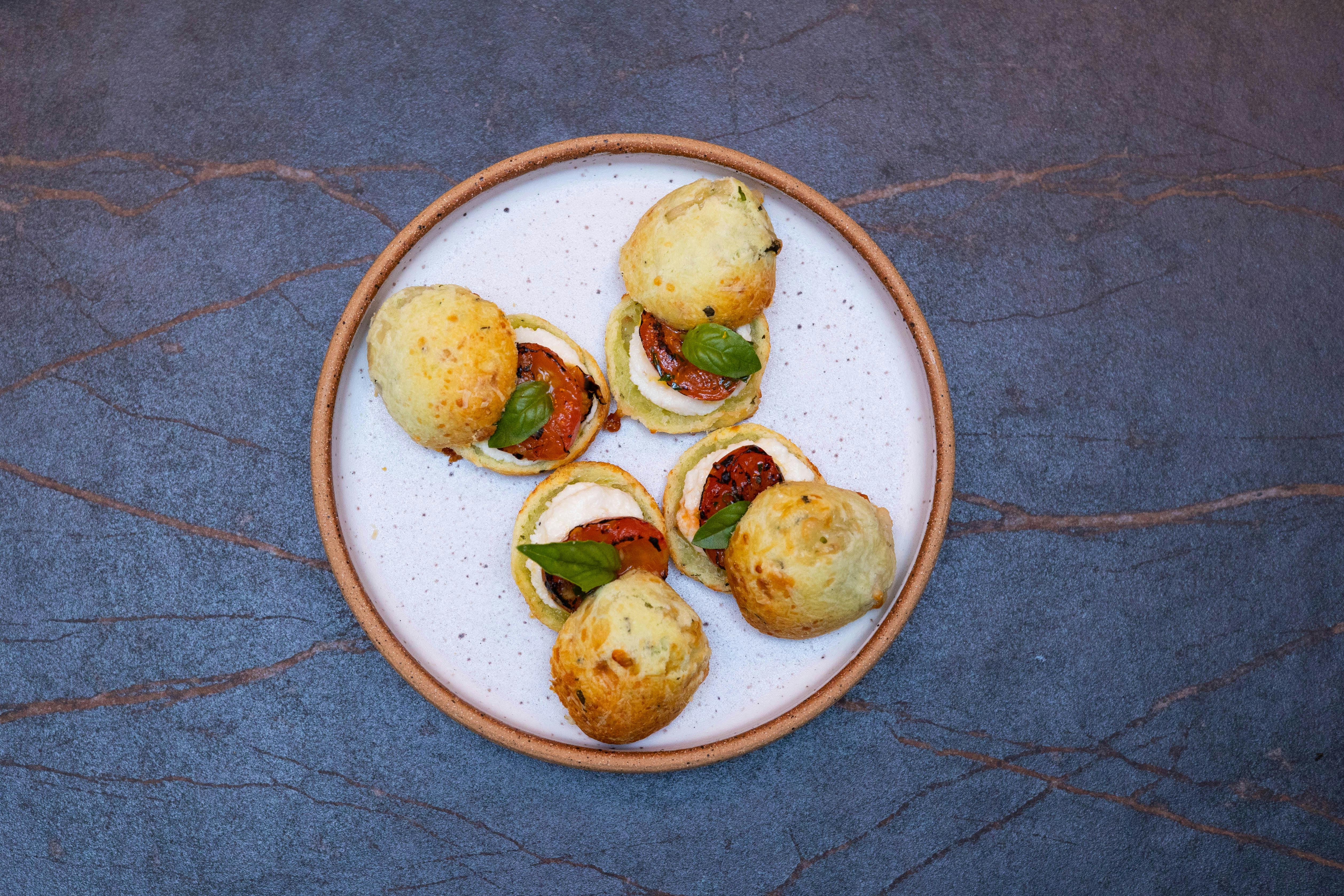 Saturdays are also the only day of the week to score grab-and-go coffee and scones paired with house-made dessert butter — meaning you have two perfectly acceptable reasons to visit twice in one day.
A testament to her creative nature, da Silva's pickle plate is a journey of discovery that should accompany every order. A flight of fancy inspired by the seasons, today it's a quartet of strawberry and fennel; honeydew and cucumber; edamame, corn and furikake; and sweet carrots with raisins, curry and fig. Visit tomorrow, and da Silva will likely have new concoctions ready and waiting for you to sample. 
Other must-order-items are da Silva's Pão de Queijo and Chicken Stroganoff. Inspired by her home country, these dishes take on new life here as essential wine companions. Akin to gougères, da Silva's pão de queijo can be eaten by the mouthful — each cheesy, warm bite making it easy to lose track of time, and sips. Often transformed into specials, the diminutive buns make a tasty bed for the flavour of the month. With basil in the dough, and dressed with whipped ricotta, torched confit tomatoes, then more herbs, the current caprese variation is a delightful answer to a summer staple.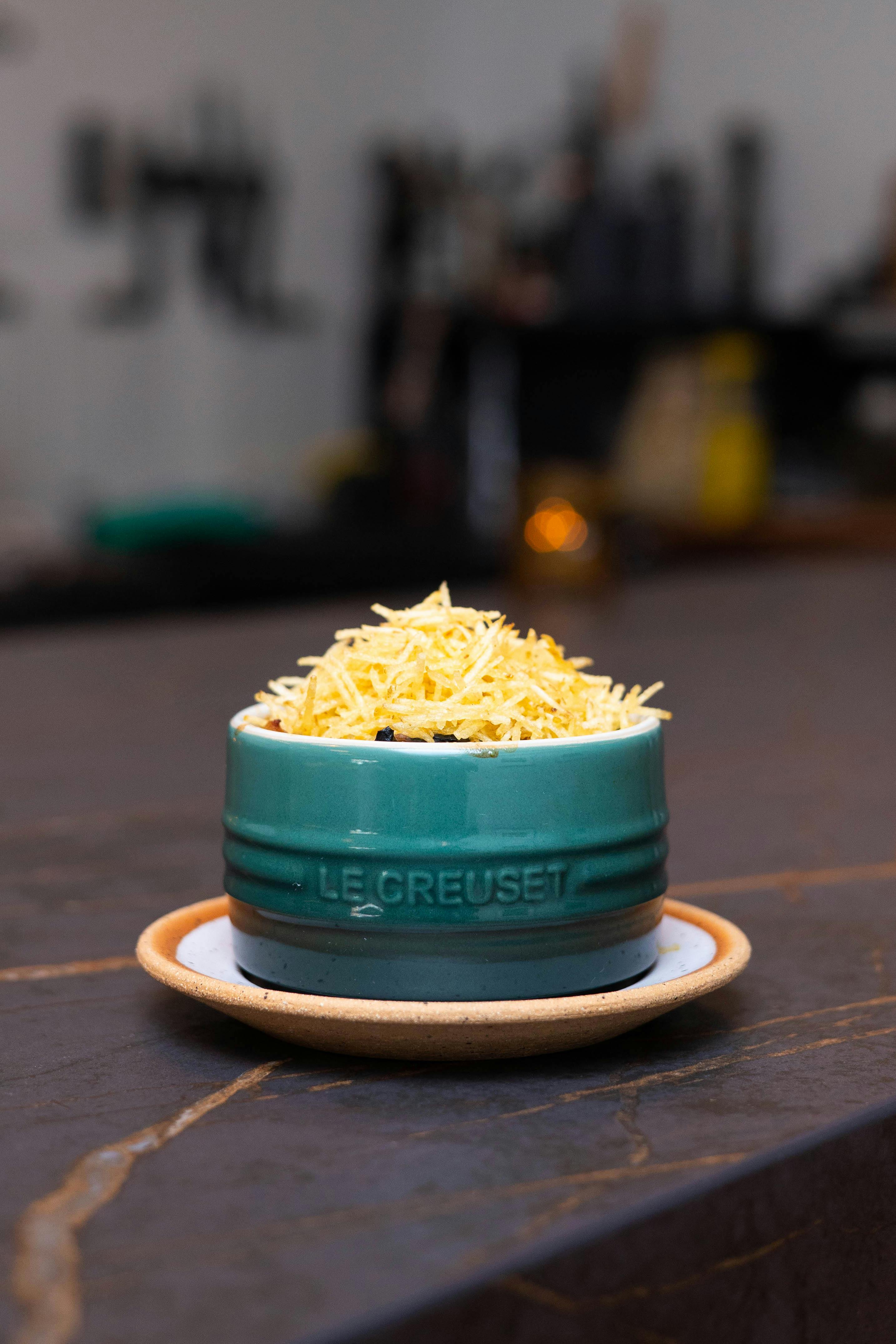 A dish that da Silva describes as ubiquitous comfort food in Brazil, Chicken Stroganoff here is gussied up with bourbon, sour cream and crispy potato sticks, then served in inviting, single-serve ramekins. 
A place where sipping segues into shopping and vice versa, you'll want to relinquish your seat to study the store's copious supply. Beyond wine (bottles start at $20), there are a number of other interesting tidbits to discover. A selection of sakes, each imported by That's Life Gourmet Ltd., is showcased alongside charming non-alcoholic offerings, from the likes of Cipriani, Oddbird, HP Juniper and Heartwood Sparkle. "It's important to have options for people who don't drink," acknowledges Richie. "Especially bubbly for celebrations," she adds, pointing toward Oddbird's popular non-alcoholic Blanc de Blanc. "We want to make sure that we have something for everyone." Also on offer, are varied canned cocktails, including Loop Line's house-made gems, such as a paw paw-based milk punch and a dill martini. Keen-eyed browsers will also spy cold brew and coffee concentrate, from Back Road Coffee Roasters, and a handful of premium liqueurs. "They're quite possibly some of the best liqueurs I've ever tasted," gushes Richie. Items sourced locally — including the cold brew, chocolates, from Stubbe, and honey, from Rosewood Estates Winery, all tie into Loop Line's community-first attitude. "We love to support people in the neighbourhood," says Richie. "We have a very solid community vibe. We like to share the love."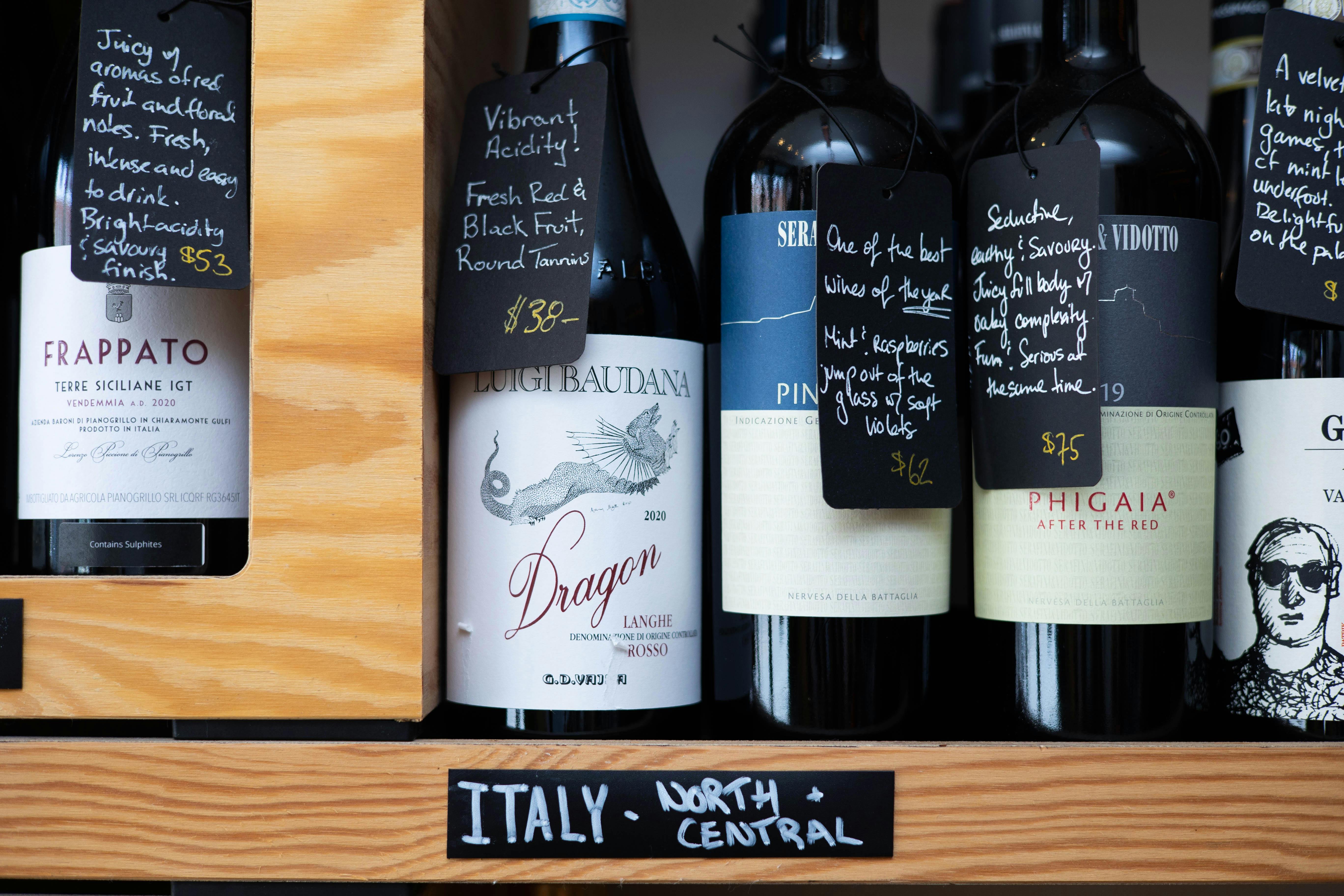 As charming as the descriptor "wine bar" suggests, Loop Line Wine & Food is equal parts elegant and inviting. The offerings may be elevated but the staff has a welcoming way of helping guests to learn, to explore, and to savour something new. "You can't really get through the door without talking to someone on the team," laughs Richie. "We're very hands on." Grounded in community, with a focus on sharing a love of wine that runs deep, Loop Line is the spot to unearth your favourite new pour. "We want people to leave with something they love and come back and try something else and kind of build those relationships on trust." Trust us when we say, visit once and you're likely to find yourself looping back to Loop Line Wine & Food on a regular basis.